HOME | US Navy - ships | US Navy - air units | USMC - air units | International Navies | Weapon Systems | Special Reports
<![if !supportEmptyParas]> <![endif]>
<![if !supportEmptyParas]> <![endif]>
Italian Navy - Marina Militare Italiana
Soldati / Artigliere class Frigate
(modified Lupo class Frigate / originally built for Iraq)
<![if !supportEmptyParas]> <![endif]>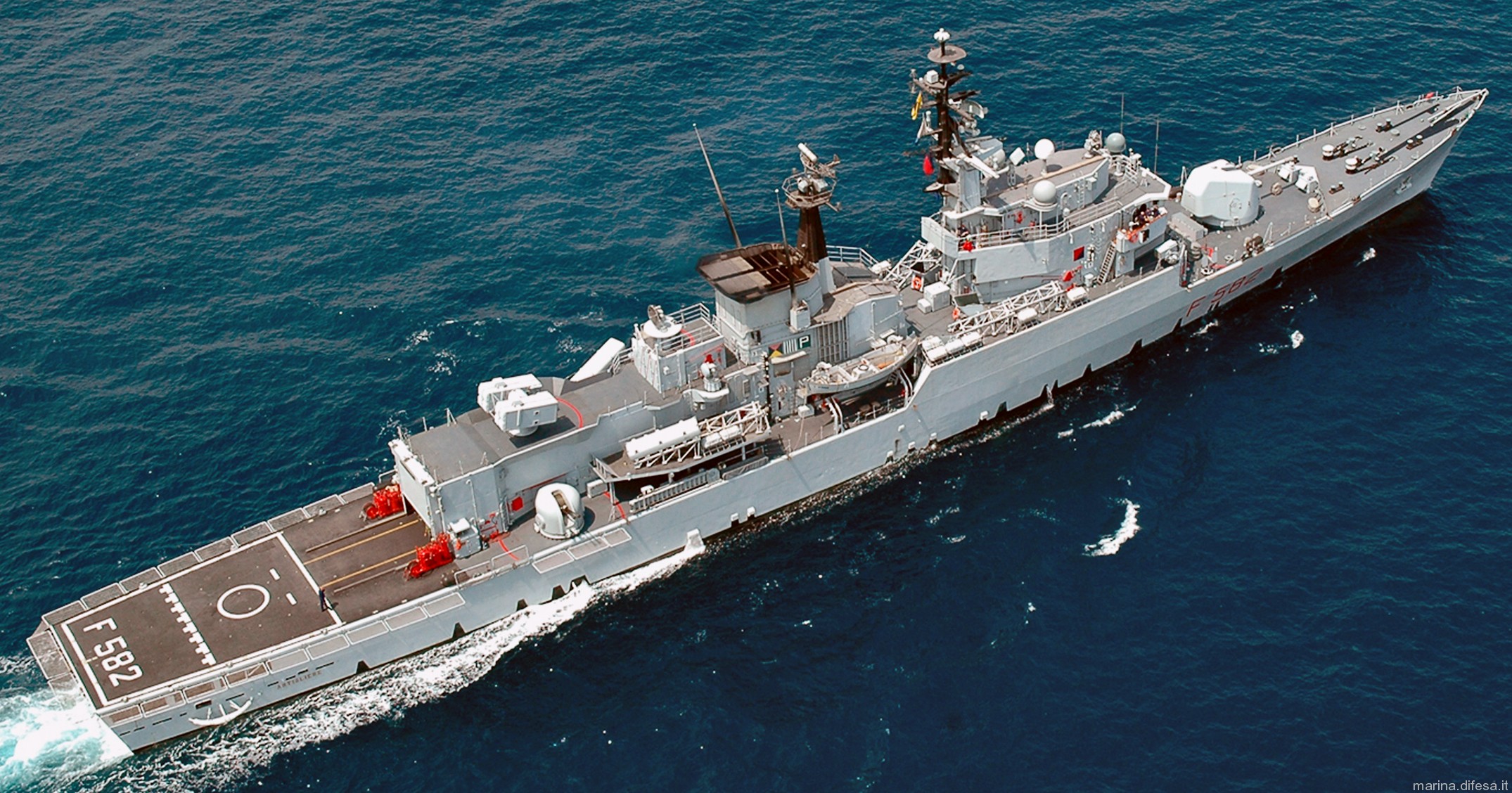 10/22
Ship
s:

F 582
ITS Artigliere

F 583
ITS Aviere

F 584
ITS Bersagliere

F 585
ITS Granatiere
Specifications:
Displacement:
2525 tons (full load)
Length:
113.2 meters (371 feet)
Beam:
11.3 meters (37 ft)
Draft: 3.7 meters (12 ft)
Speed:
35 knots (65 km/h) on gas turbines / 21 knots (39 km/h) on diesels
Range:
5000 NM (9260 km) at 15 knots (28 km/h)
Complement:
185
Propulsion:


CODOG (Combined Diesel or Gas)
2 x GE/Fiat-Avio LM2500 gas turbines (50000 hp / 37 MW)
2 x Grandi Motori Trieste GMT A230-20 diesel engines (7800 hp / 5.8 MW)
2 shafts / 2 controllable pitch propellers

Aviation:
flight deck (25x11 meters) and telescopic hangar for 1 x AB-212ASW helicopter
Systems:

1 x SPS-774 (RAN-10S) early warning radar
1 x SPQ-712 (RAN-12L/X) surface/air search radar
1 x SPN-703 navigation radar
2 x SPG-70 (RTN-10X) fire control radar (for Aspide SAM & gun)
2 x SPG-74 (RTN-20X) fire control radar (for 40L70 Dardo)
ESM/ECM SLQ-747 (INS-3M) intercept & jammer system
2 x SCLAR decoy launchers
Iraq ordered four Lupo-class frigates from CNR in 1980 as part of a naval expansion program just before the Iran-Iraq War. These ships, which feature a telescopic hangar were completed between 1985 and 1987. Due to restrictions on arm sales to Iraq because of the Iran-Iraq War placed by the Italian prime minister Bettino Craxi, the ships remained interned in Italy until the end of that war in 1988. Iraqi President Saddam Hussein then tried to renegotiate the price of these ships (and the other ships purchased from Italy), claiming he should receive a discount due to the delay in delivery of the ships. Negotiations and court proceedings were still ongoing when Iraq invaded Kuwait in 1990 and a new arms embargo against Iraq was placed by the United Nations, again blocking the sale. In 1993 all of them were seized and, after being refitted as patrol ships, incorporated to the Italian Navy as the Soldati class in 1996. Changes made for Italian service included the removal of all ASW equipment. The four ships are used in fleet escort or long range patrolling duties. The Philippines considered acquiring the Soldati class in 2012.
class + detail images

for more images go to the individual ship's page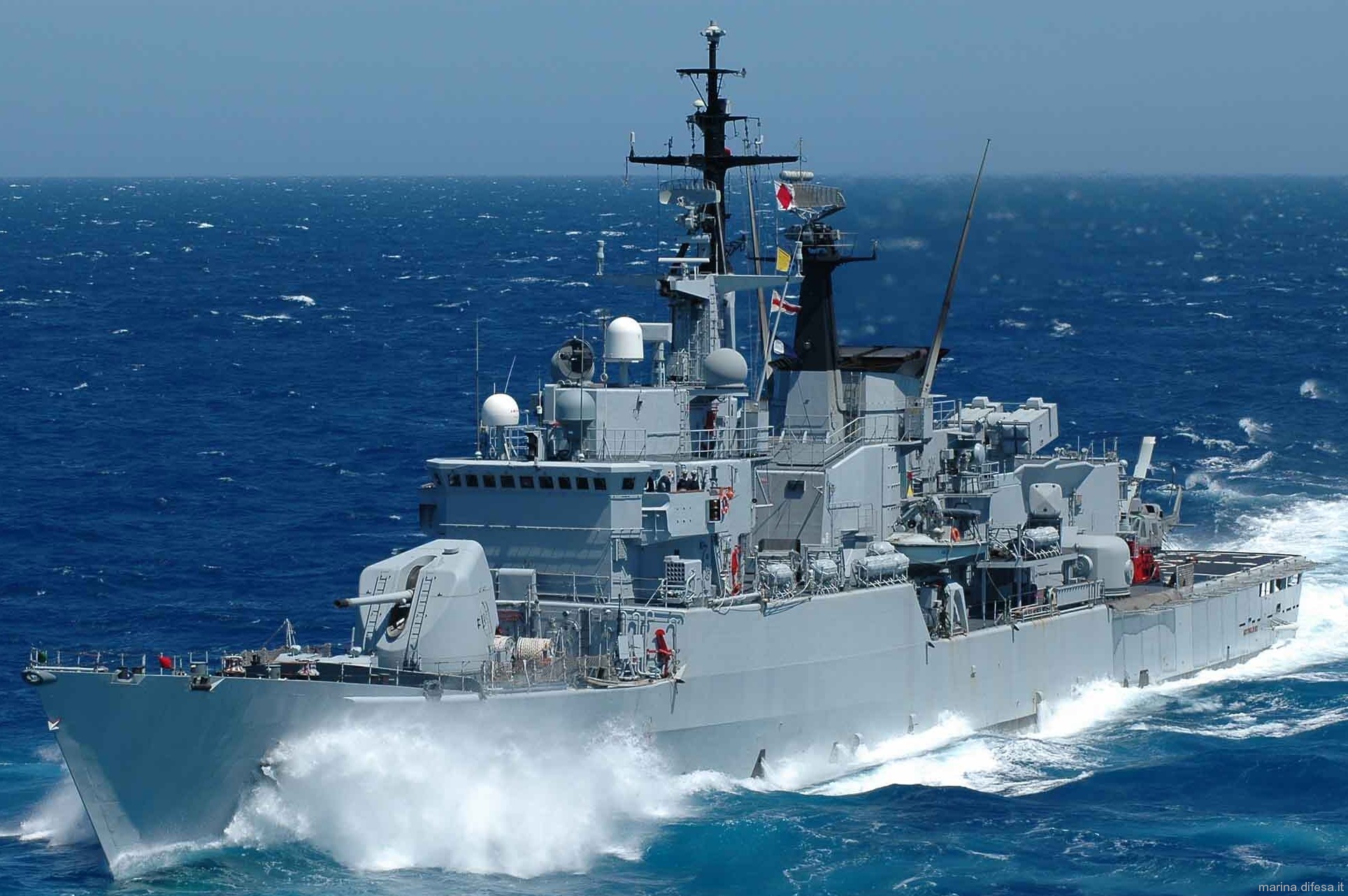 F 582 ITS Artigliere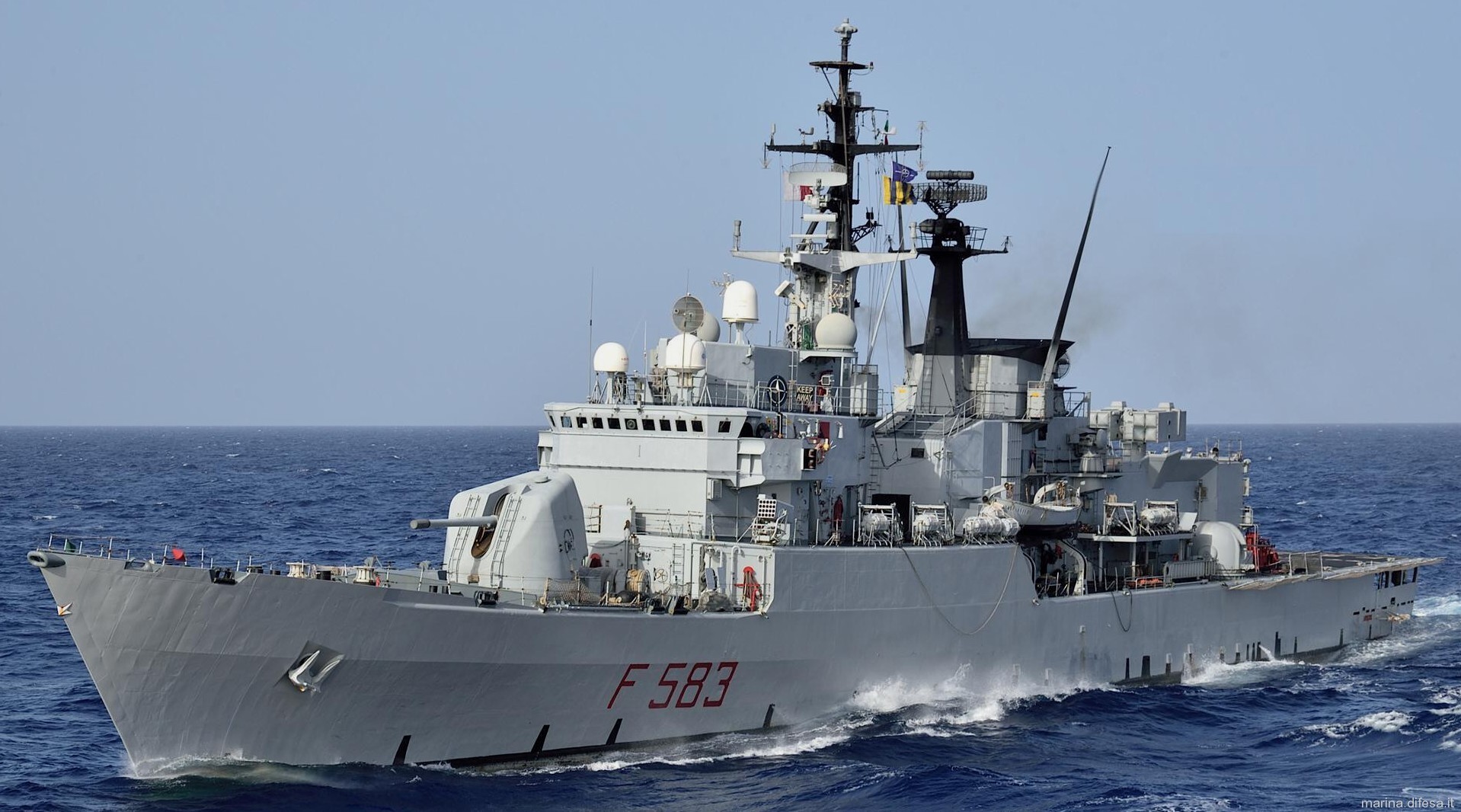 F 583 ITS Aviere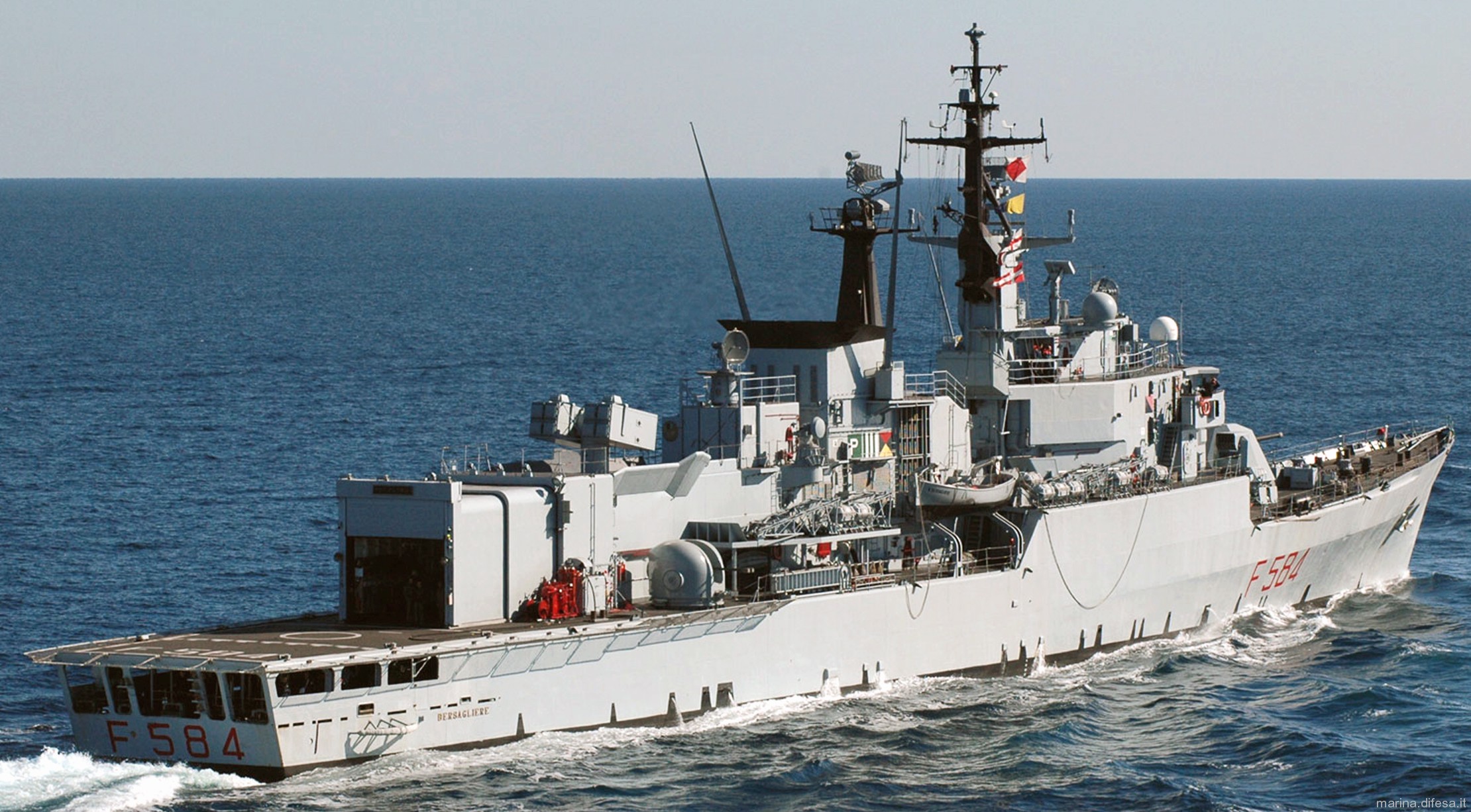 F 584 ITS Bersagliere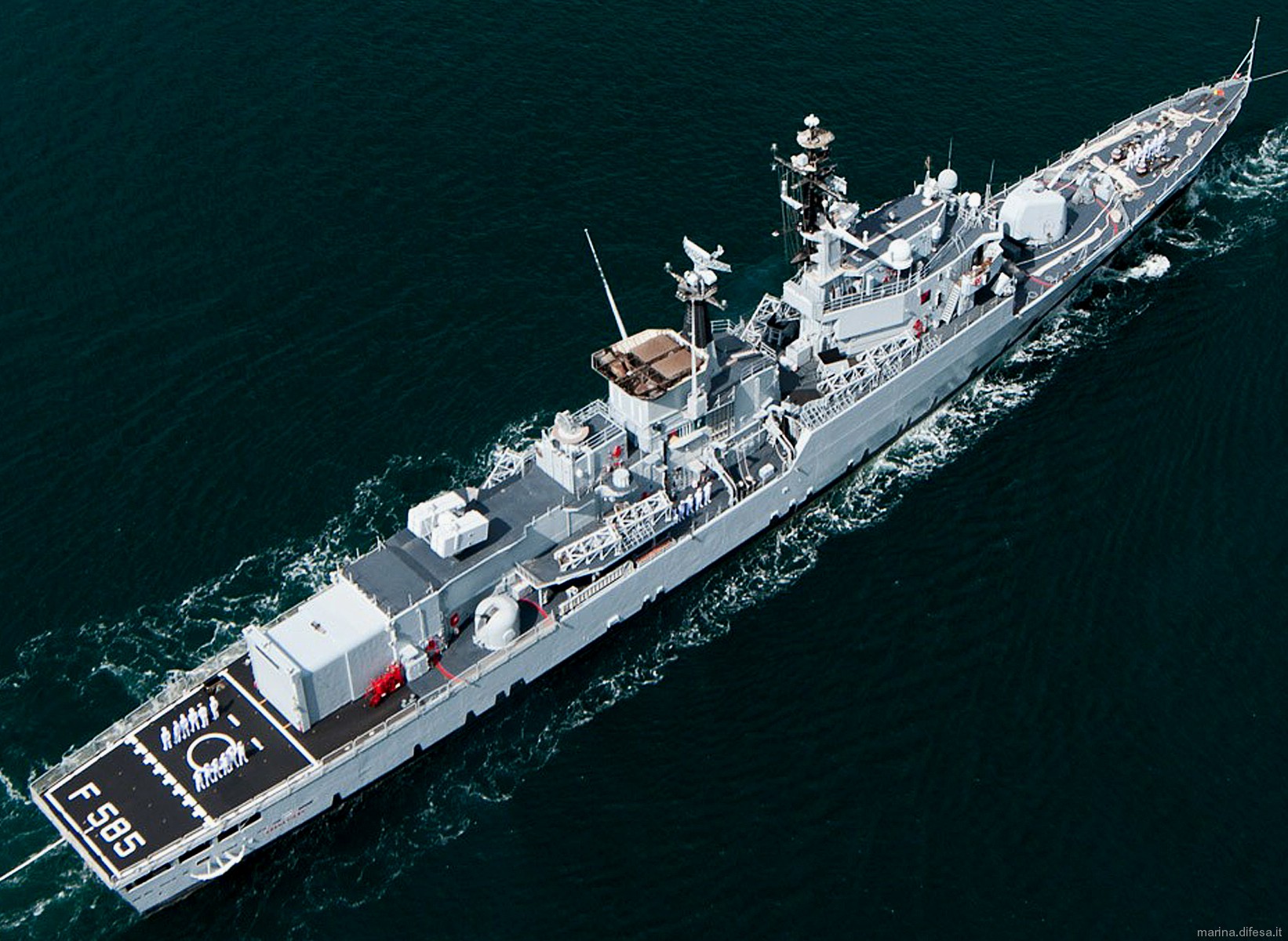 F 585 ITS Granatiere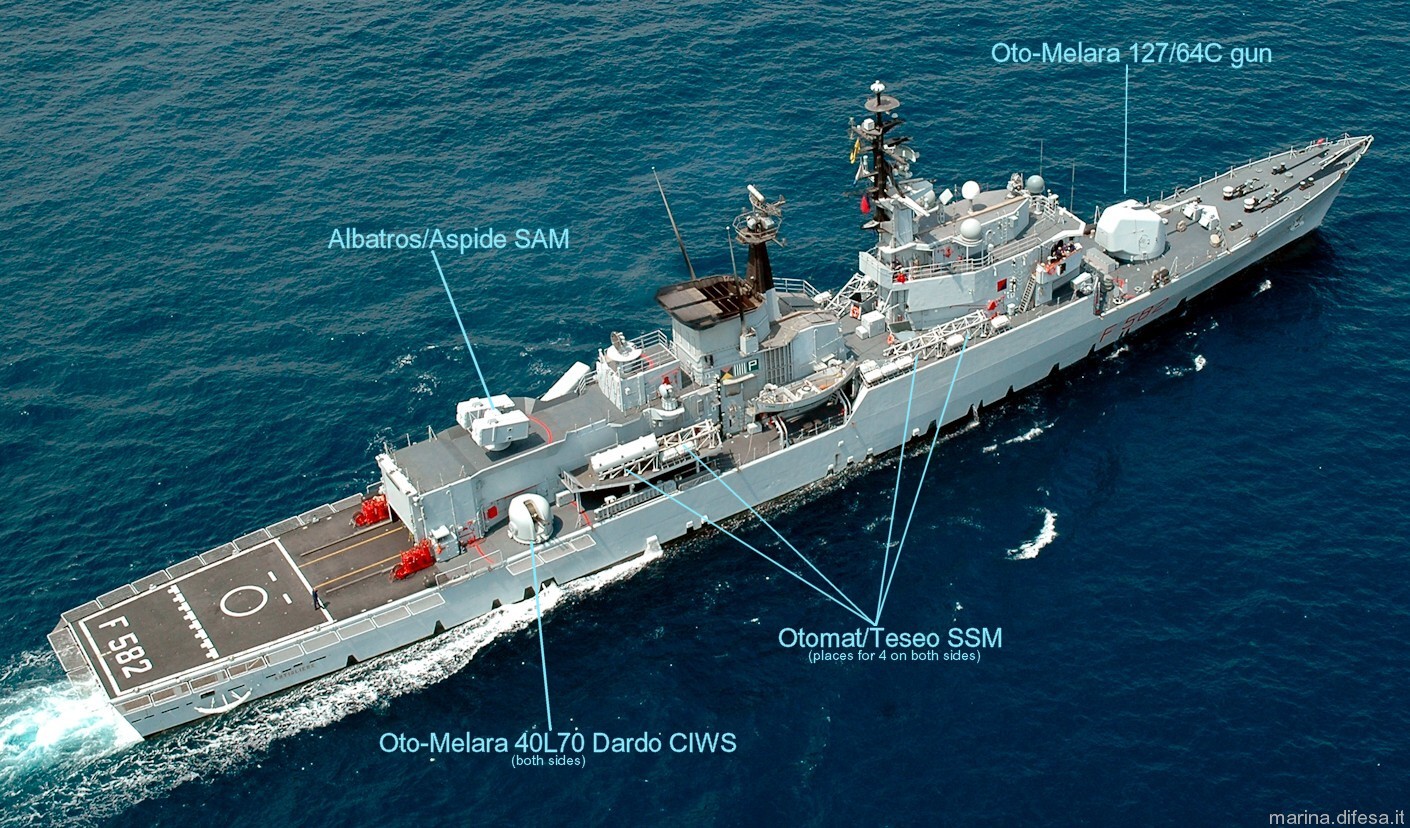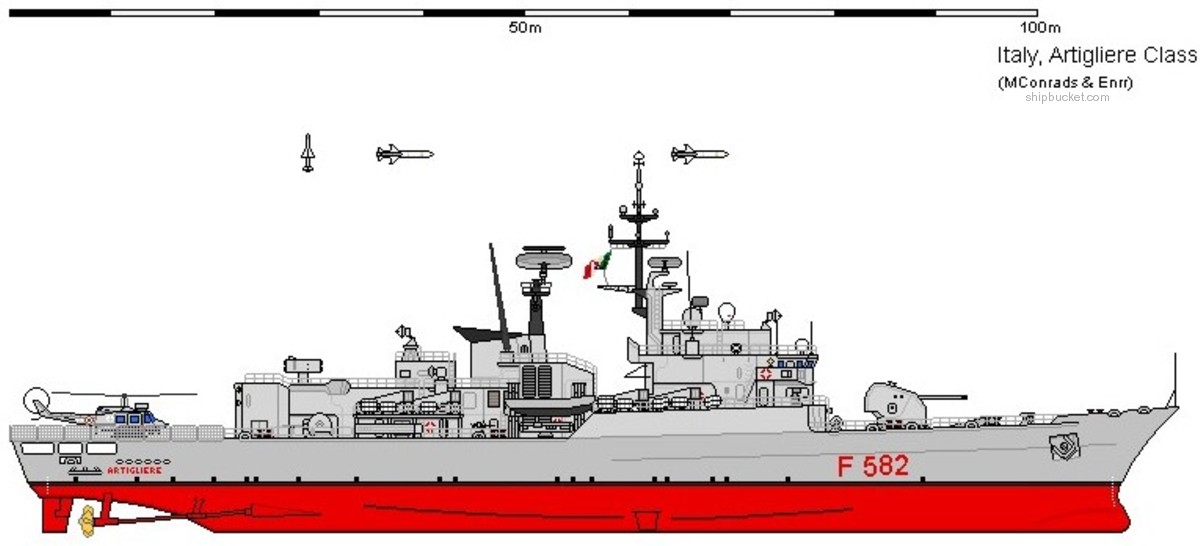 <![if !supportEmptyParas]> <![endif]>
|
seaforces.org
|
Italian Navy start page
|