<![if !vml]>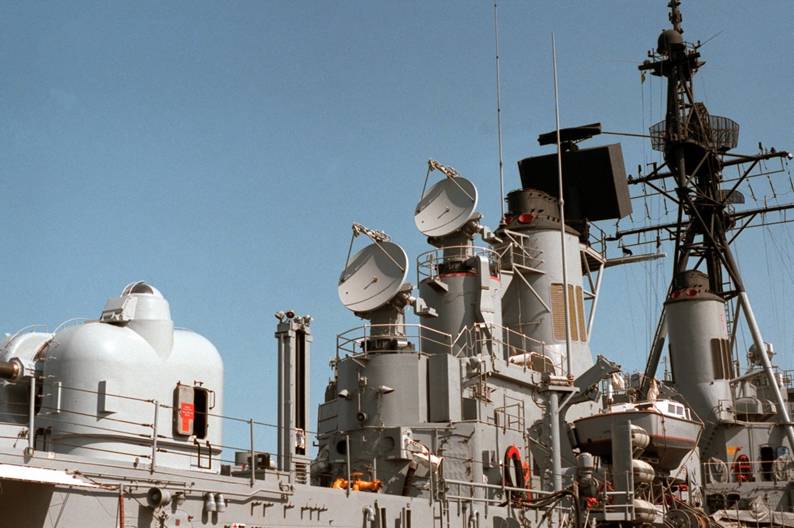 <![endif]>
A view of the upper works of USS Richard E. Byrd (DDG 23). Visible are (from left to right), an Mark 42 5-inch DP gun mount, twin SPG-51 missile fire control
radar antennas, an SPS-52 three-dimensional search radar antenna (on No. 2 smokestack), and SPS-40 and SPS-10 radar antennas (on the foremast).
<![if !vml]>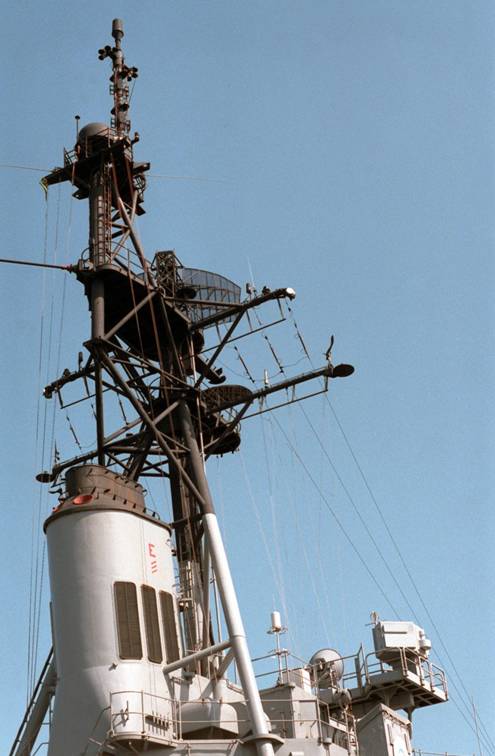 <![endif]>
A rear view of the foremast of USS Richard E. Byrd (DDG 23). Mounted on the mast are an SPS-10 surface search radar
and an SPS-40 air search radar. In the lower right corner above the bridge is an SLQ-32(V)2 antenna.
<![if !vml]>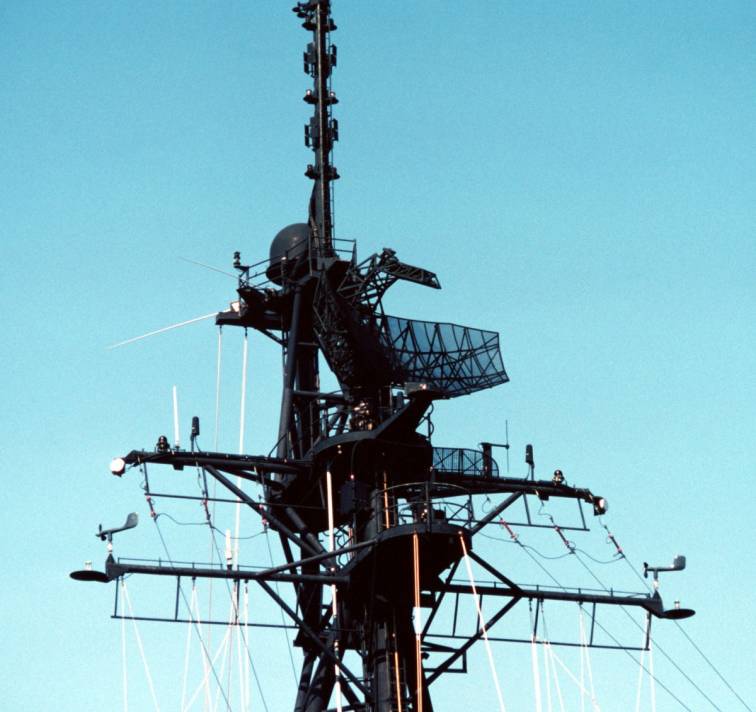 <![endif]>
A view of the mast of USS Richard E. Byrd (DDG 23). Note the SPS-40 air search radar on top of the SPS-10 surface search radar
<![if !vml]>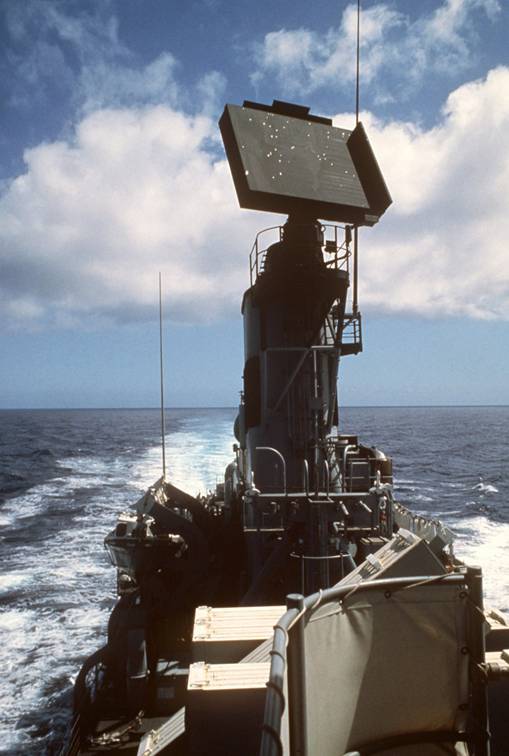 <![endif]>
DDG 16 USS Joseph Strauss
<![if !vml]>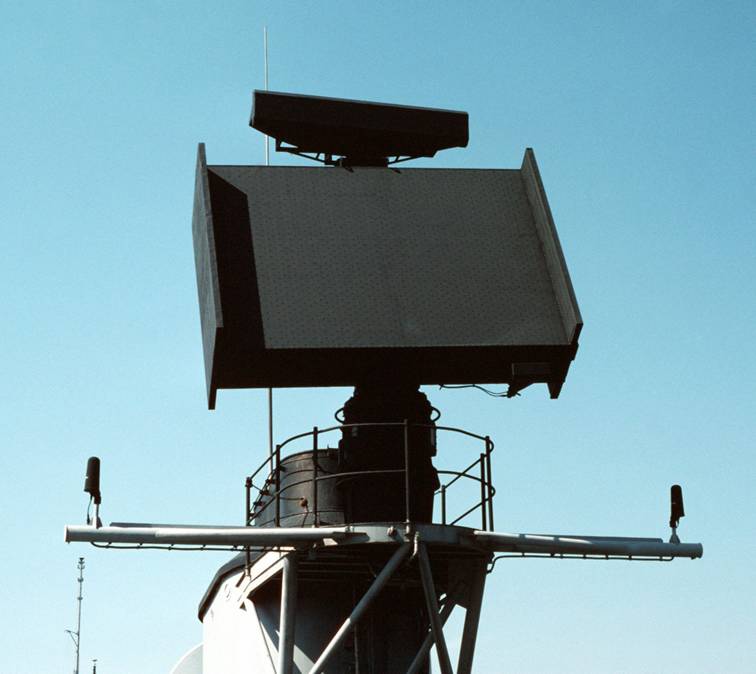 <![endif]>
A view of the SPS-52 three-dimensional air search antenna on top of the number two smokestack aboard USS Richard E. Byrd (DDG 23)
<![if !vml]>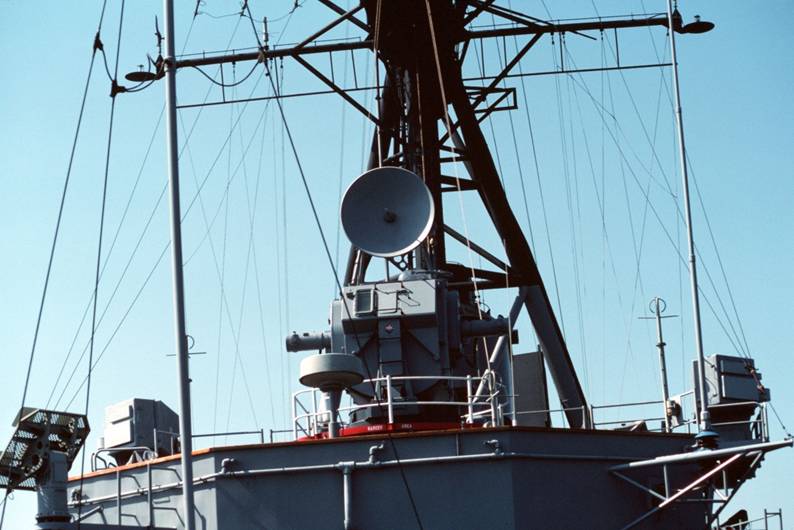 <![endif]>
A view of the Mark 68 gunfire control radar on top of the bridge of USS Richard E. Byrd (DDG 23)
On both sides of the bridge is an SLQ-23 antenna and on the left is an AS-3018/WSC-1 satellite receiving antenna
<![if !vml]>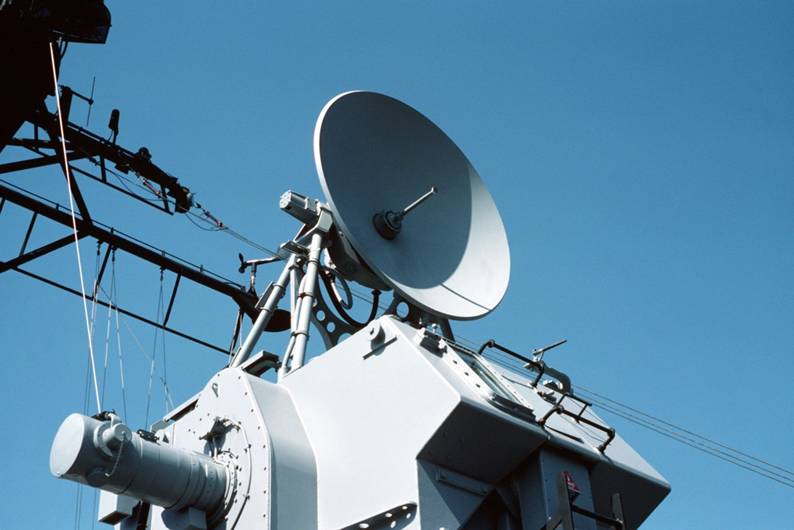 <![endif]>
A view of the Mark 68 gunfire control radar aboard USS Richard E. Byrd (DDG 23)
<![if !vml]>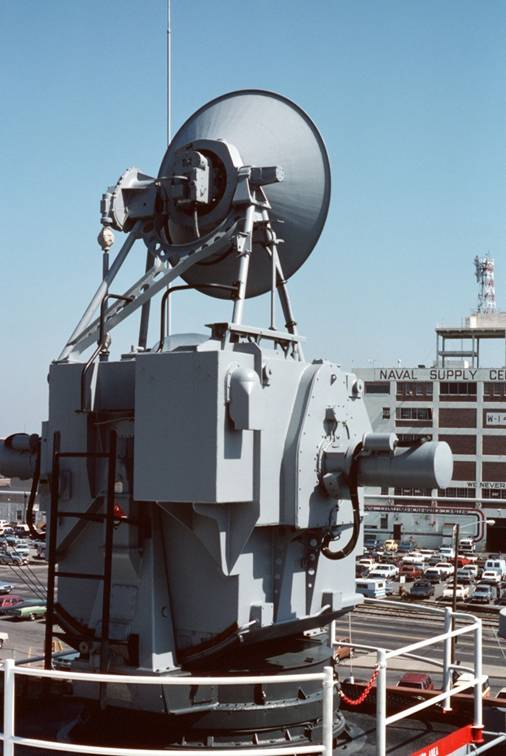 <![endif]>
A view of the back of a Mark 68 gunfire control unit on top of the bridge of USS Richard E. Byrd (DDG 23)
<![if !vml]>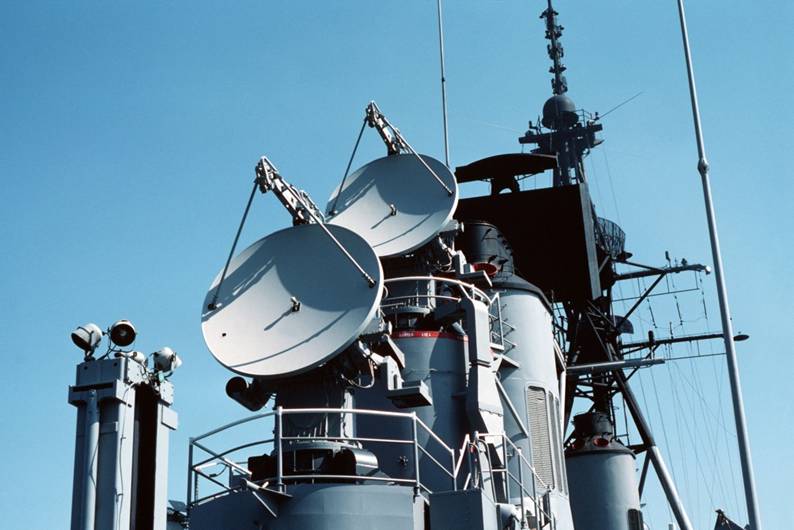 <![endif]>
A view of the SPG-51 missile fire control radar units aboard USS Richard E. Byrd (DDG 23)
<![if !vml]>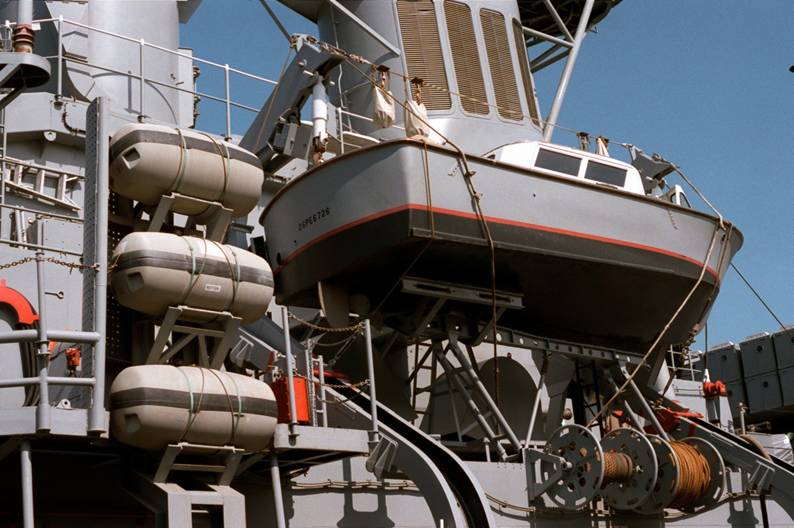 <![endif]>
USS Richard E. Byrd (DDG 23)
<![if !vml]>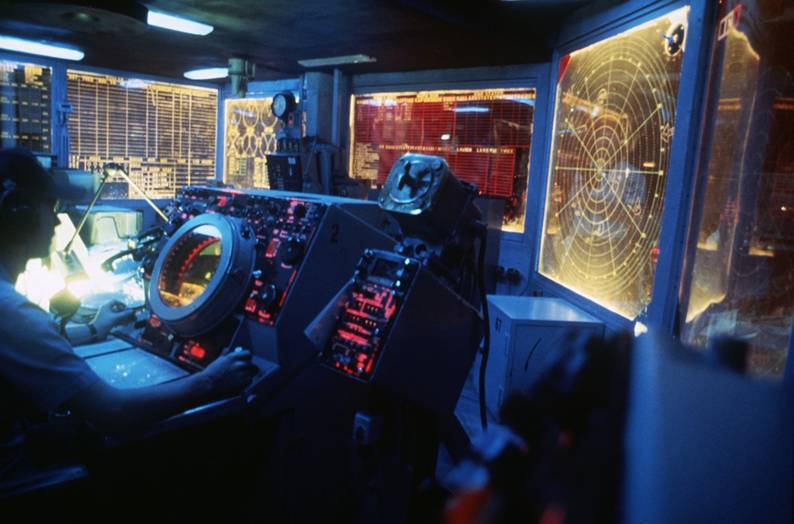 <![endif]>
combat information center of USS Joseph Strauss (DDG 16)
<![if !vml]>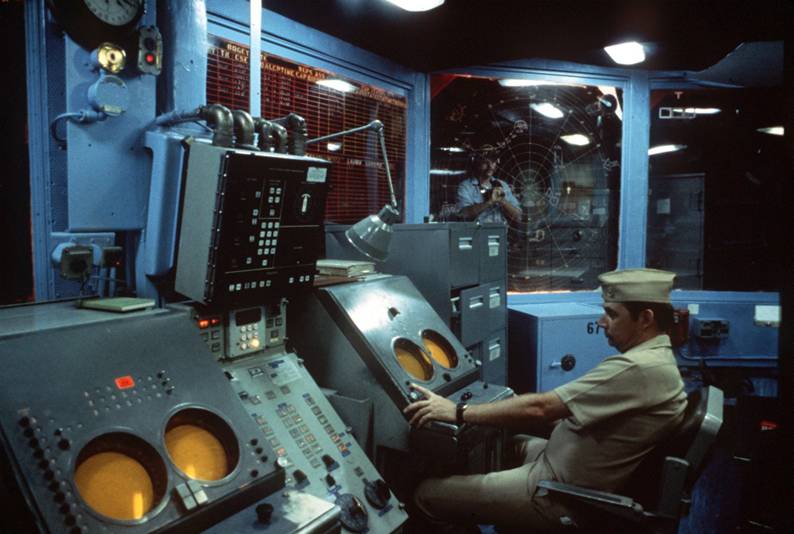 <![endif]>
combat information center of USS Joseph Strauss (DDG 16)
<![if !vml]>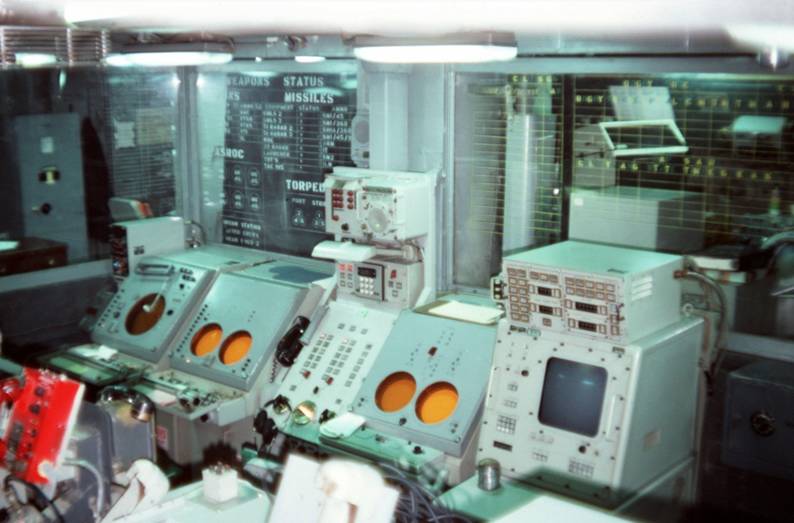 <![endif]>
<![if !vml]>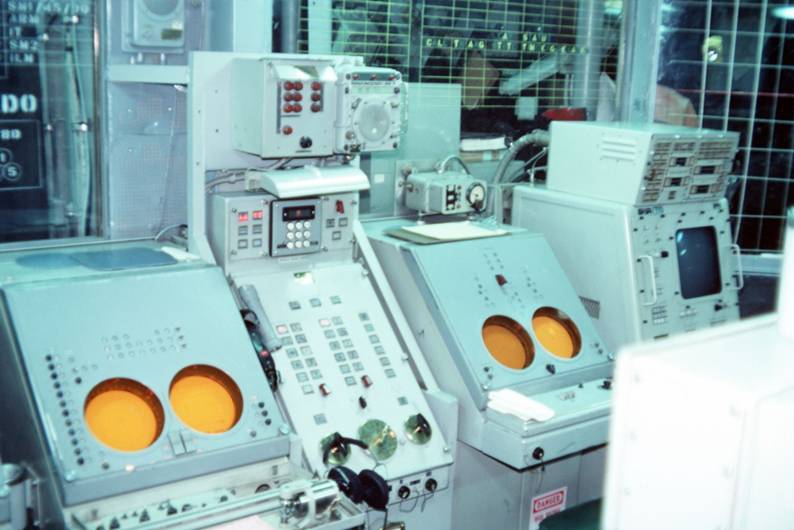 <![endif]>
A view of the combat information center of USS Richard E. Byrd (DDG 23)
From left to right are: target/selector and tracking console, the Tartar guided missile systems with a backup unit and the Mark 63 Tartar system
<![if !vml]>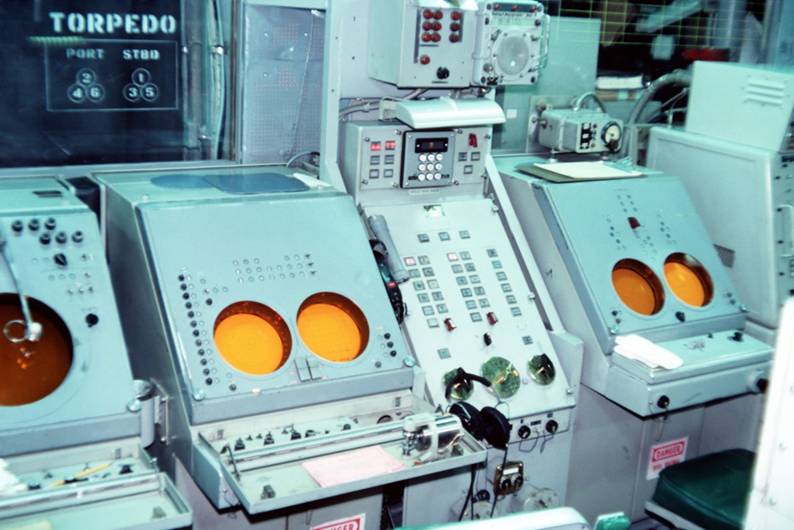 <![endif]>
A view of the Tartar guided missile systems control console in the combat information center aboard USS Richard E. Byrd (DDG 23)
<![if !vml]>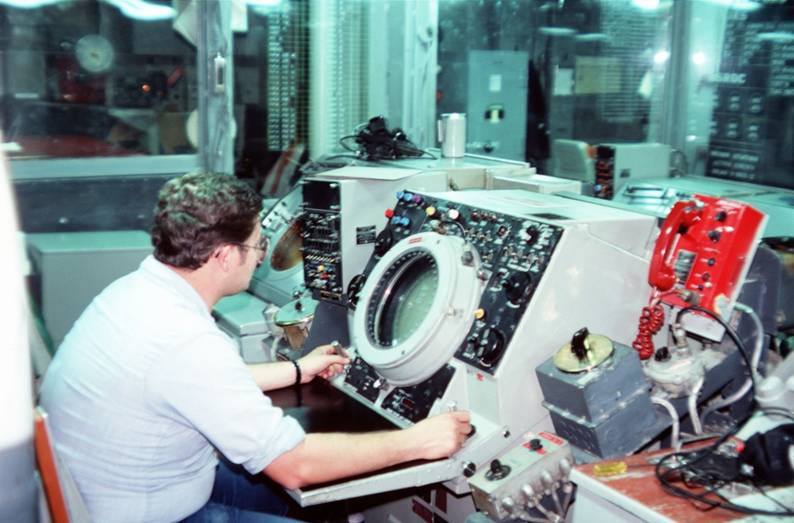 <![endif]>
A radar technician operates the SPA-66 radar scope in the combat inforamtion center aboard USS Richard E. Byrd (DDG 23)
<![if !vml]>
<![endif]>
On the bridge of USS Goldsborough (DDG 20) as it prepares for refueling during Operation Desert Shield
<![if !vml]>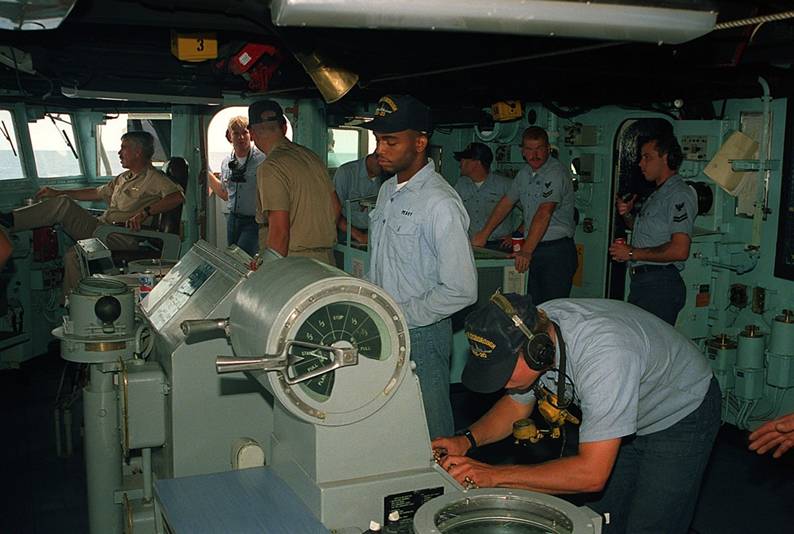 <![endif]>
Crew members of USS Goldsborough (DDG 20) man the bridge as the vessel operates in the Gulf of Oman during Operation Desert Shield
<![if !vml]>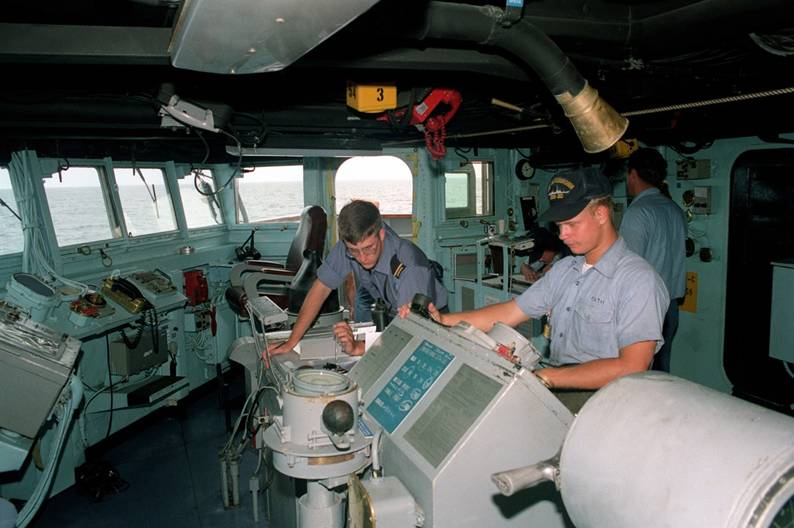 <![endif]>
On the bridge of USS Goldsborough (DDG 20)