HOME | US Navy - ships | US Navy - air units | USMC - air units | International Navies | Weapon Systems | Special Reports
<![if !supportEmptyParas]> <![endif]>
<![if !supportEmptyParas]> <![endif]>
Italian Navy - Marina Militare Italiana
Minerva class Corvette
<![if !supportEmptyParas]> <![endif]>

10/22
Ship
s:
Serie 1

F 551
ITS Minerva

F 552
ITS Urania

F 553
ITS Danaide

F 554
ITS Sfinge
Serie 2

F 555
ITS Driade

F 556
ITS Chimera

F 557
ITS Fenice

F 558
ITS Sibilla
Specifications:
Displacement:
1285 tons (full load)
Length:
87 meters (285 feet 5 inches)
Beam:
10.5 meters (34 ft 5 in)
Draft: 3.2 - 4.8 meters (10 ft 6 in - 15 ft 9 in)
Depth: 5.5 m (18 ft)
Speed:
25 knots (46 km/h)
Range:
3500 NM (6500 km) at 18 knots (33 km/h)
Complement:
120
Propulsion:


2 x Grandi Motori Trieste GMT BM-230.20 DVM diesel engines (11000 hp / 8200 kW)
2 shafts / 2 propellers

Aviation:
none
Systems:

SPS-774 (RAN-10S) surface and air surveillance radar
SPS-728 navigation radar
SPG-75 (RTN-30X) fire control radar (for Aspide SAM and gun)
DE-1167 hull mounted sonar
CMS Selenia IPN-10 Mini-SADOC combat system
AN/SLQ-25 Nixie towed torpedo decoy
Selenia SLQ-747 (INS-3) ESM/ECM system
Barricade chaff/decoy launchers



Electric plant:


4 x Isotta Fraschini ID-36-SS-12V diesel generators (2600 kW / 3487 hp)
with Ansaldo MXR 400 M6Z electric generators
The Minerva class was a series of corvettes of the Italian Navy. They were built in two batches of four units during the 1980s and 1990s. The ships have fairly good speed and armament, including a 76/62 general-purpose gun, but, due to their emphasis on anti-submarine warfare, they lack anti-ship missile capabilities. These units are designed to operate in coastal areas. Their main missions include sea policing, patrol, fisheries protection, and naval commando training. Four ships of this class are now active with Bangladesh Coast Guard as offshore patrol vessels (OPVs).
class + detail images

for more images go to the individual ship's page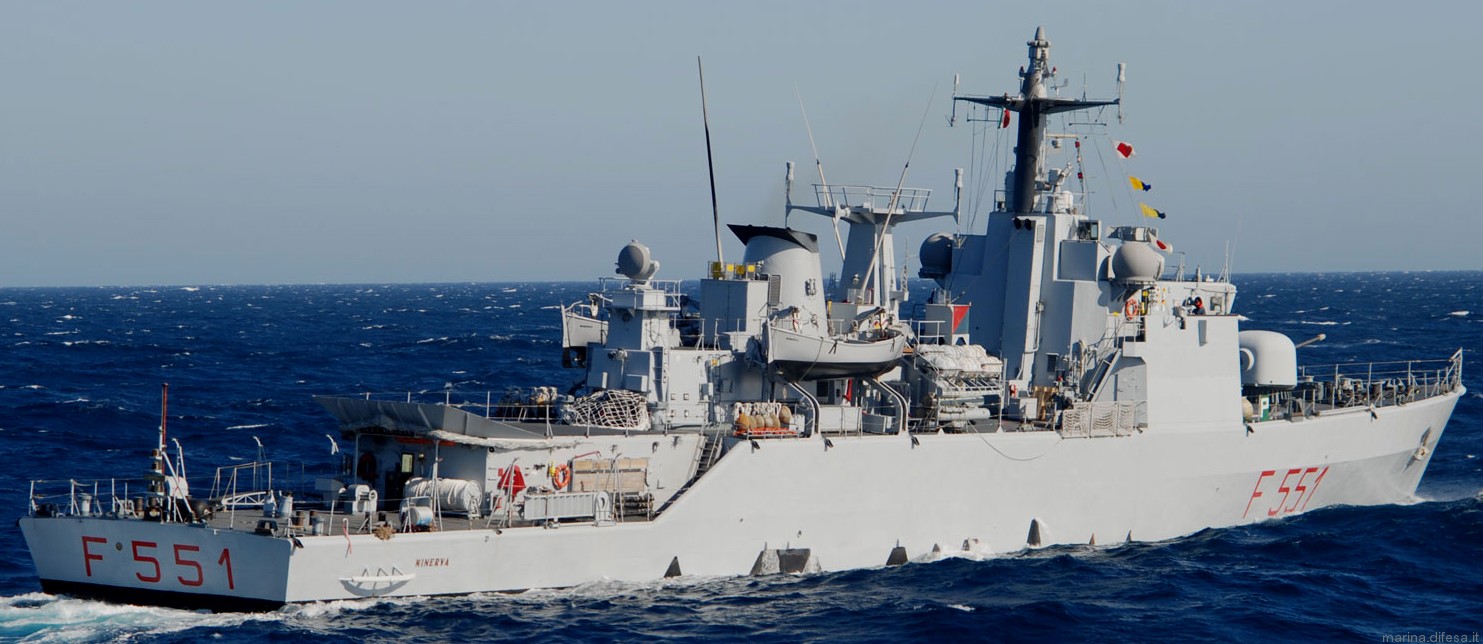 F 551 ITS Minerva




F 552 ITS Urania




F 553 ITS Danaide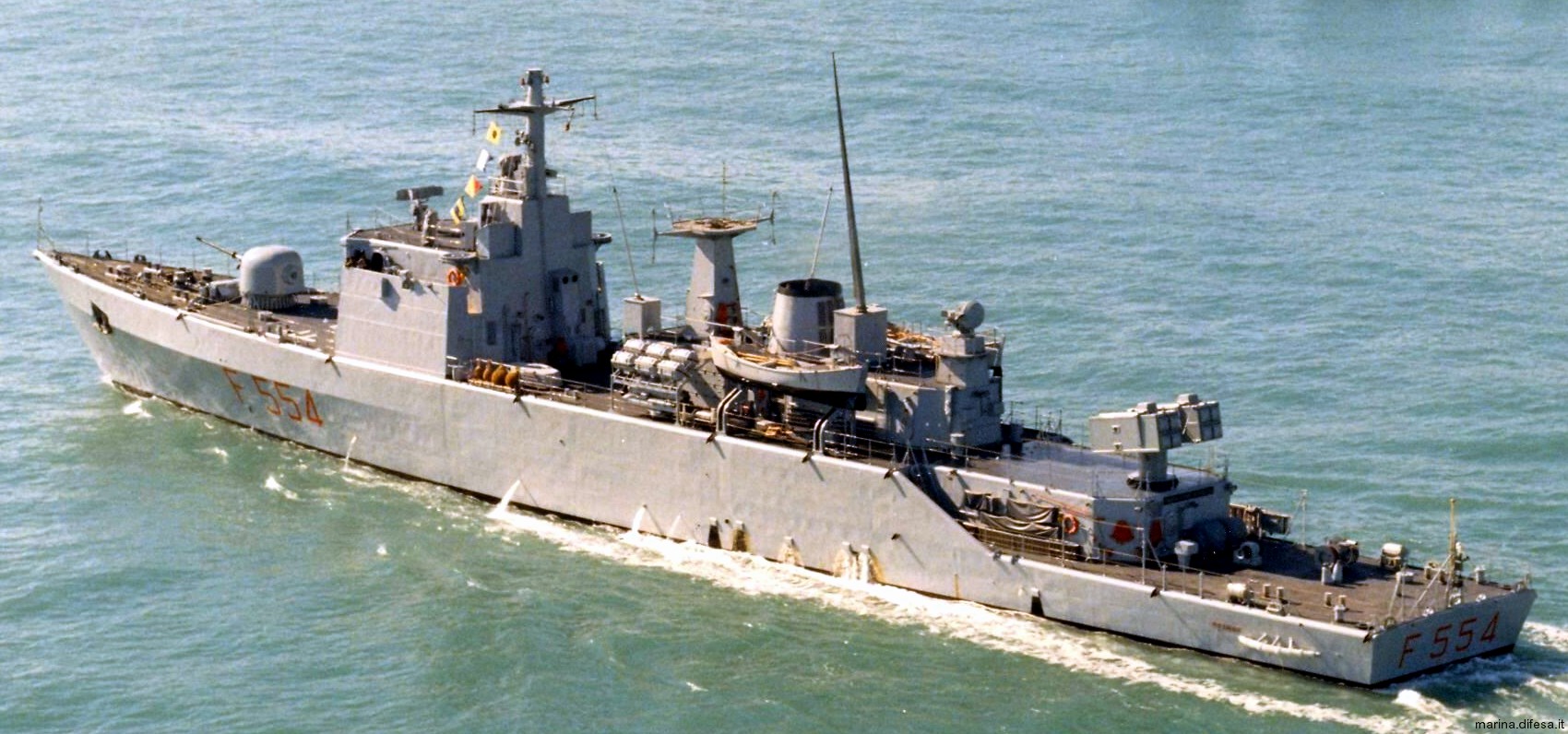 F 554 ITS Sfinge



F 555 ITS Driade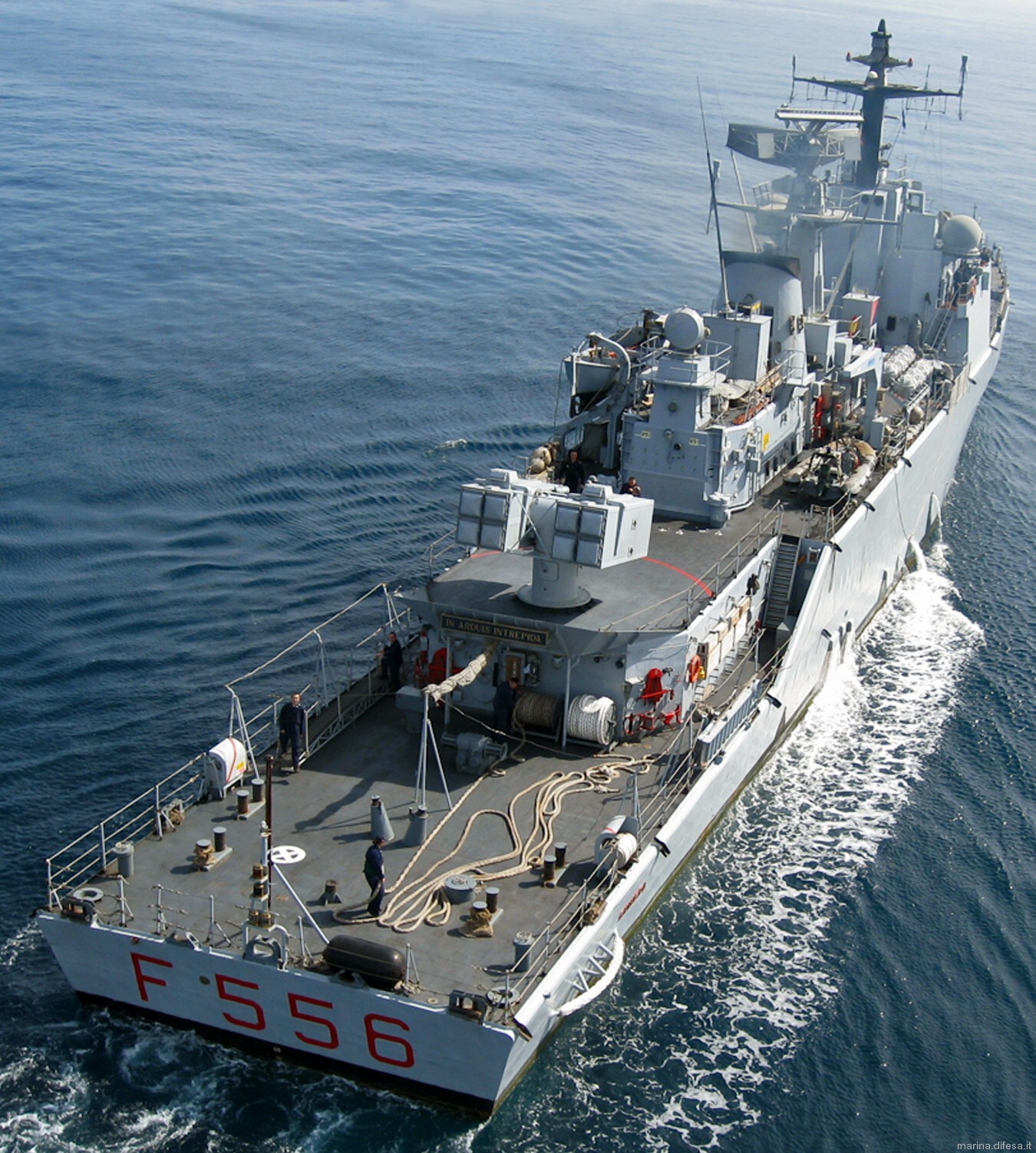 F 556 ITS Chimera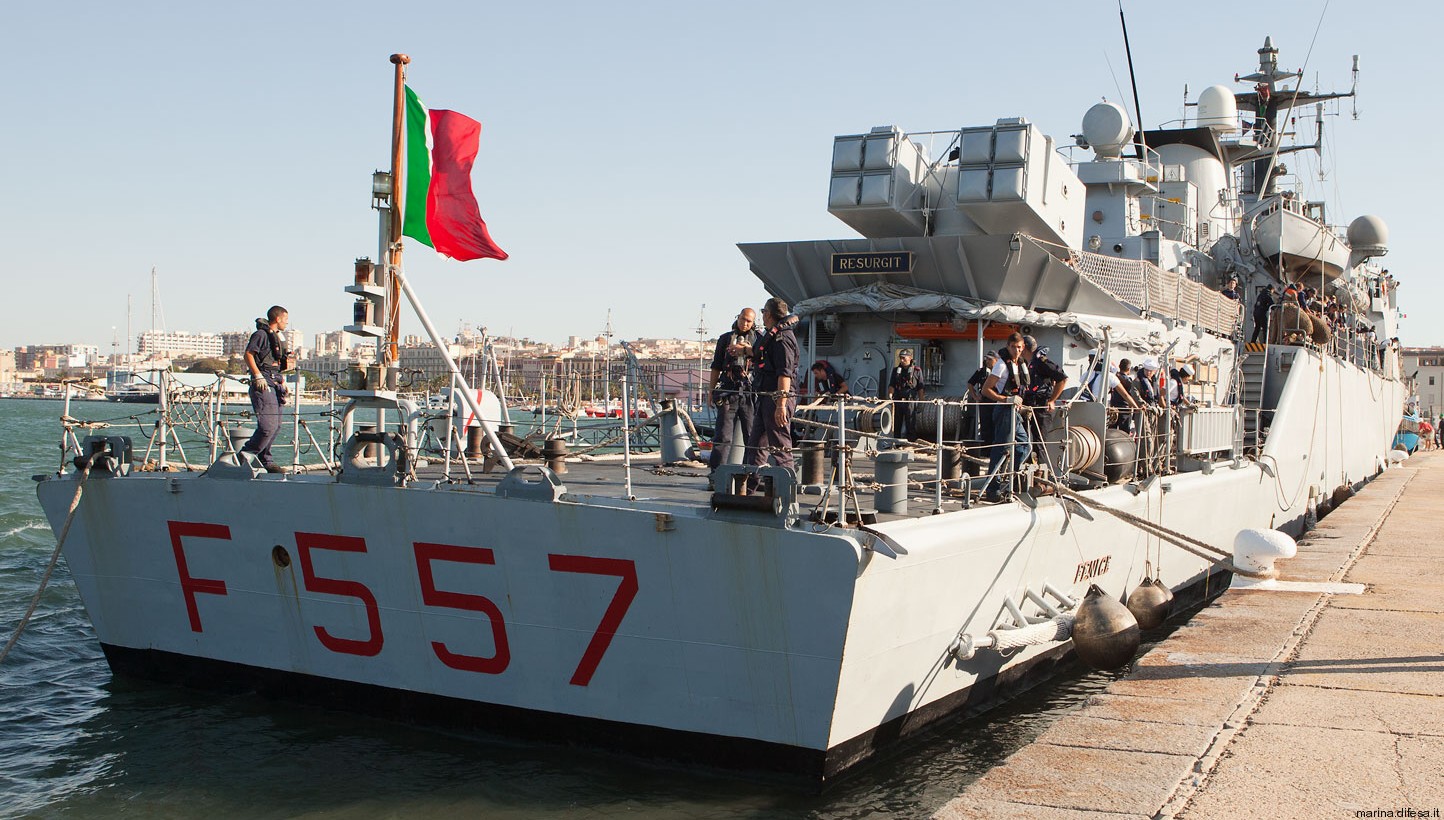 F 557 ITS Fenice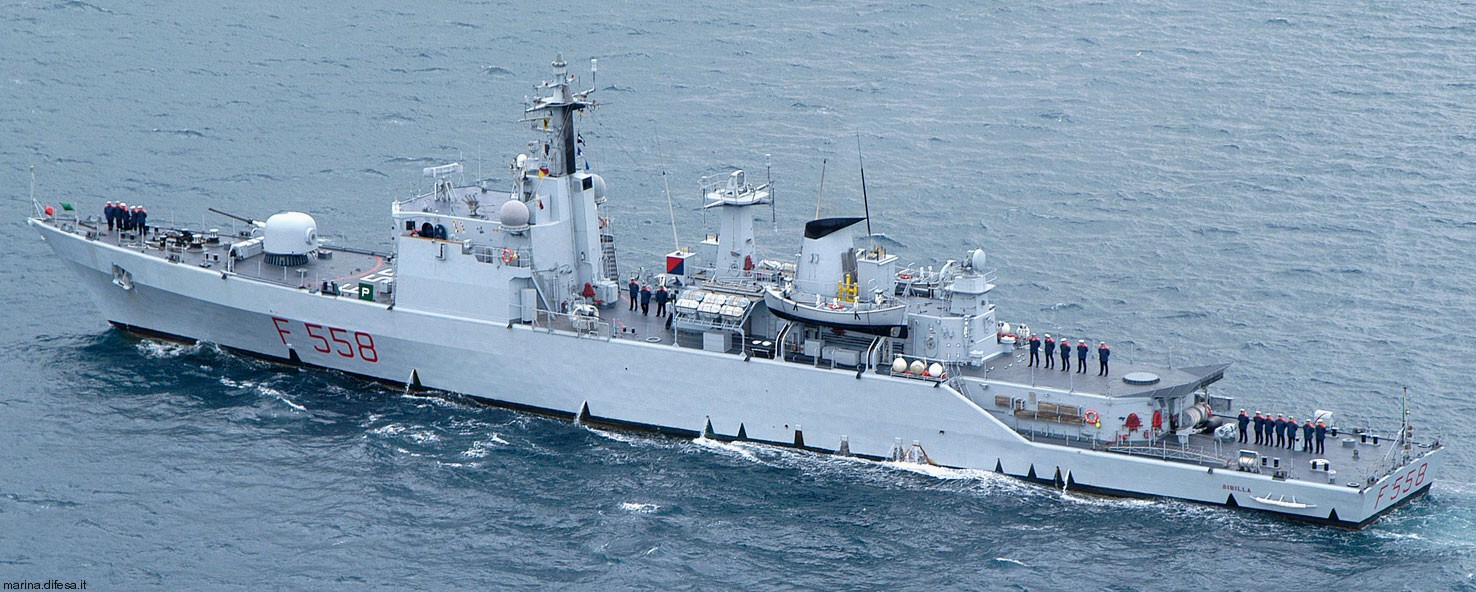 F 558 ITS Sibilla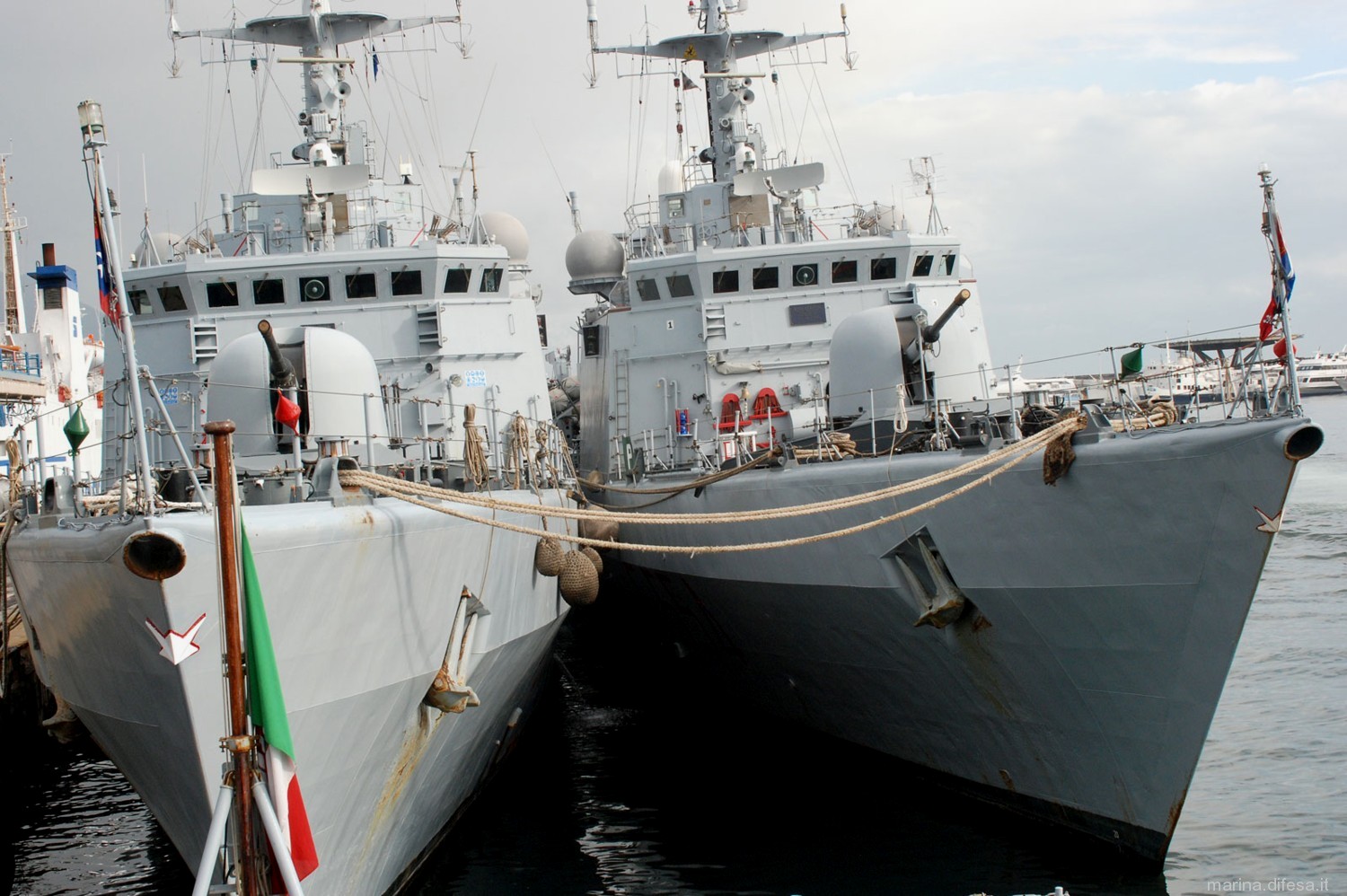 ARMAMENT + DETAILS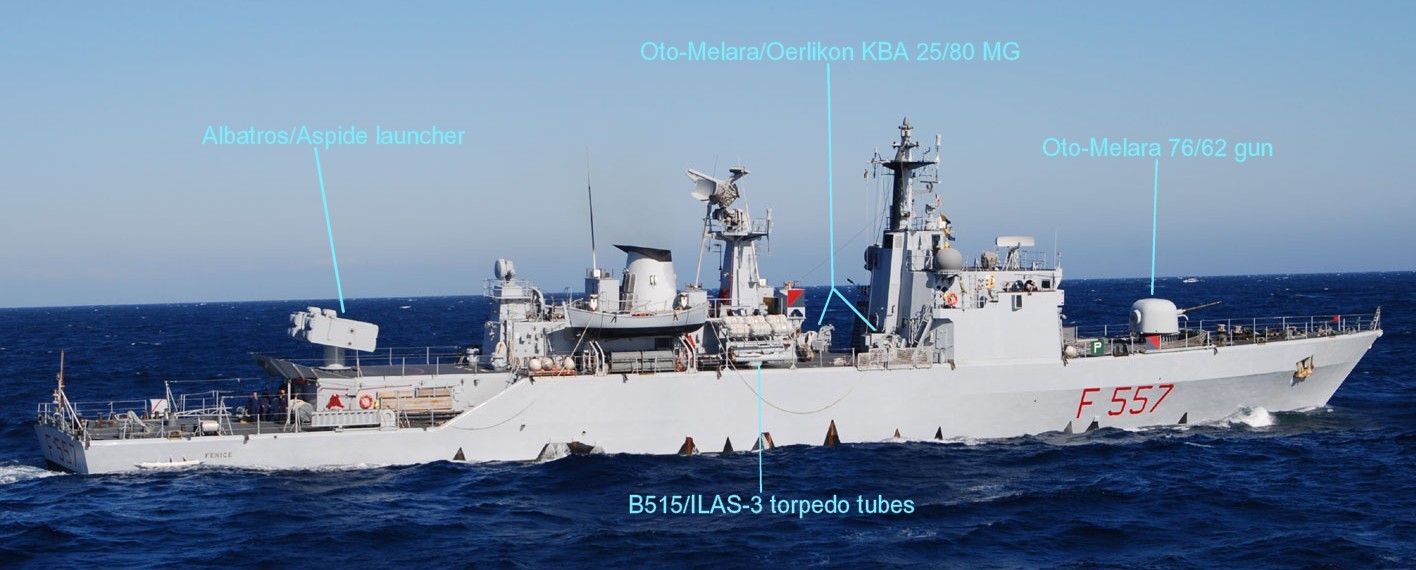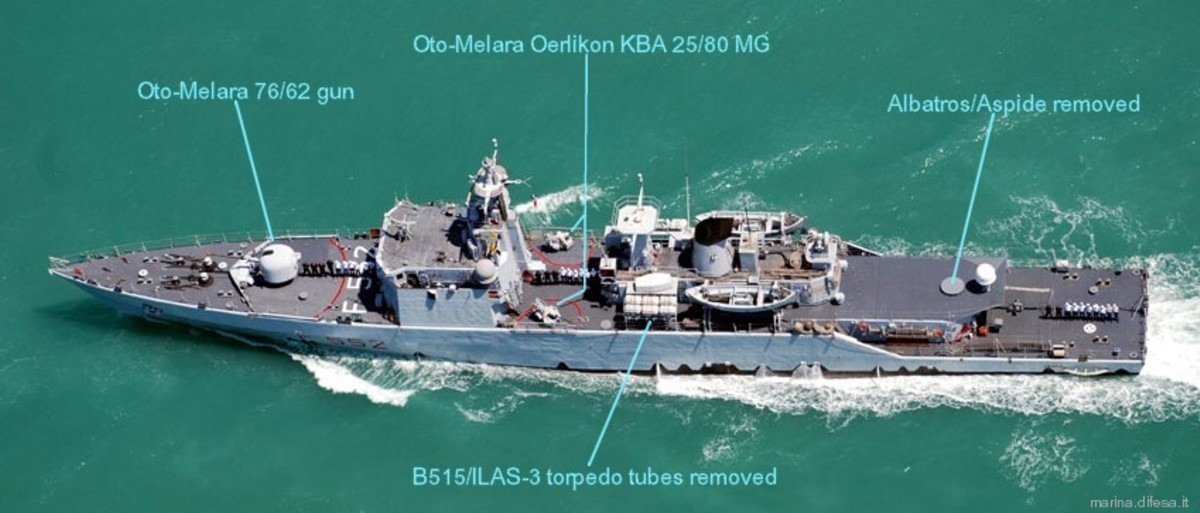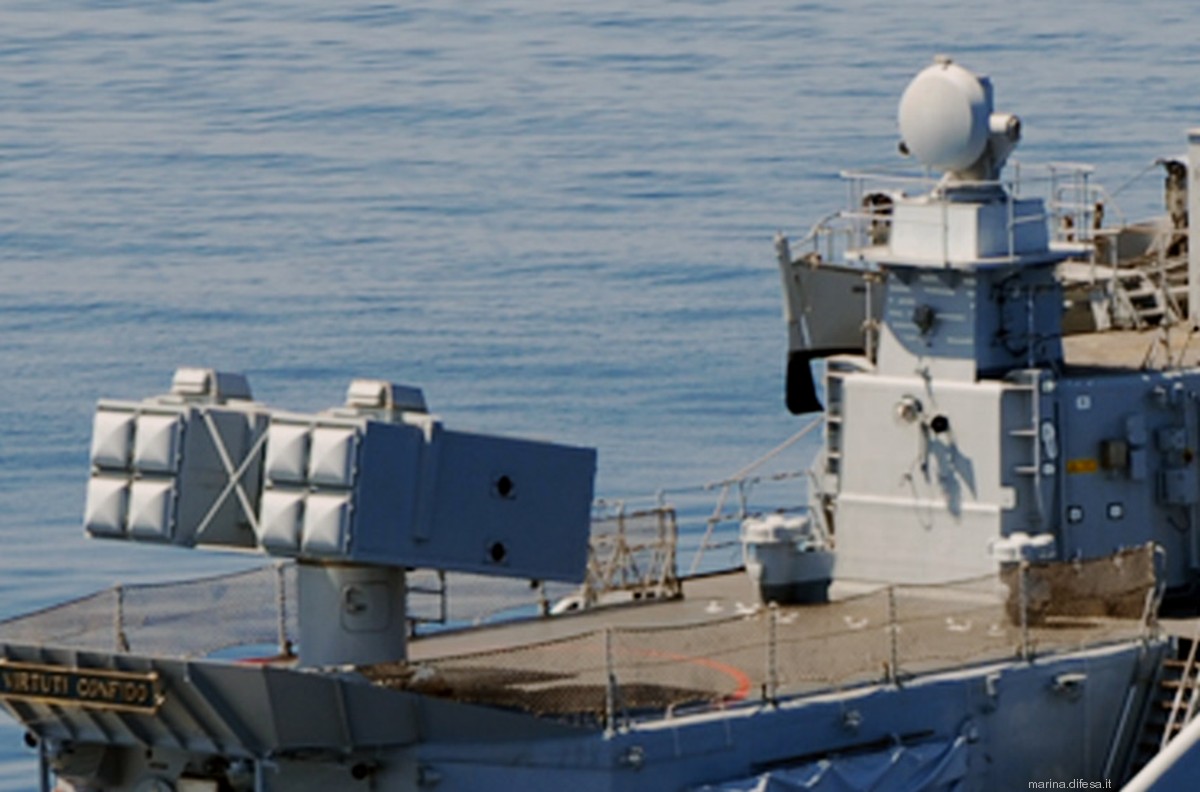 8-cell Albatros missile launcher and MM/SPG-76 (RTN-30X) fire control radar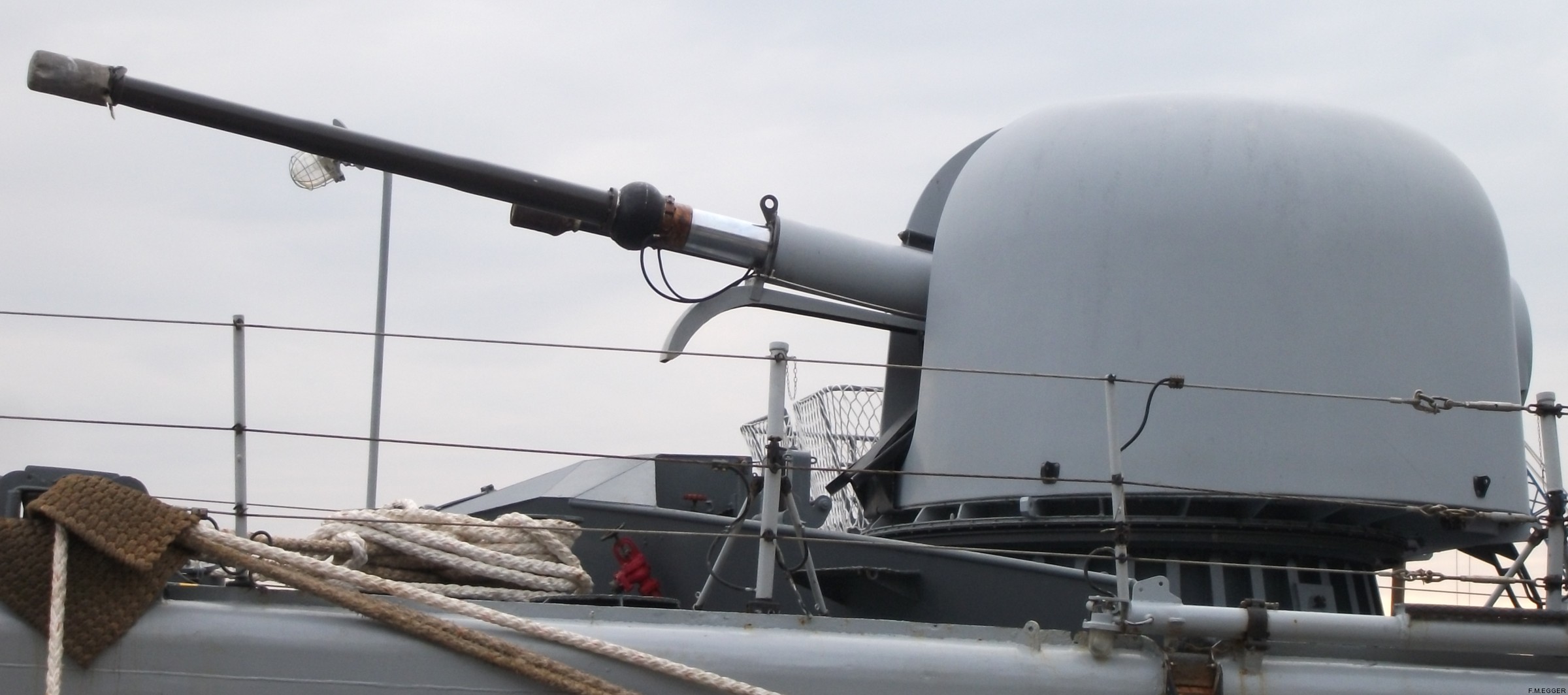 Oto Melara 76/62 compact gun (3-inches / 76 mm / 62-caliber)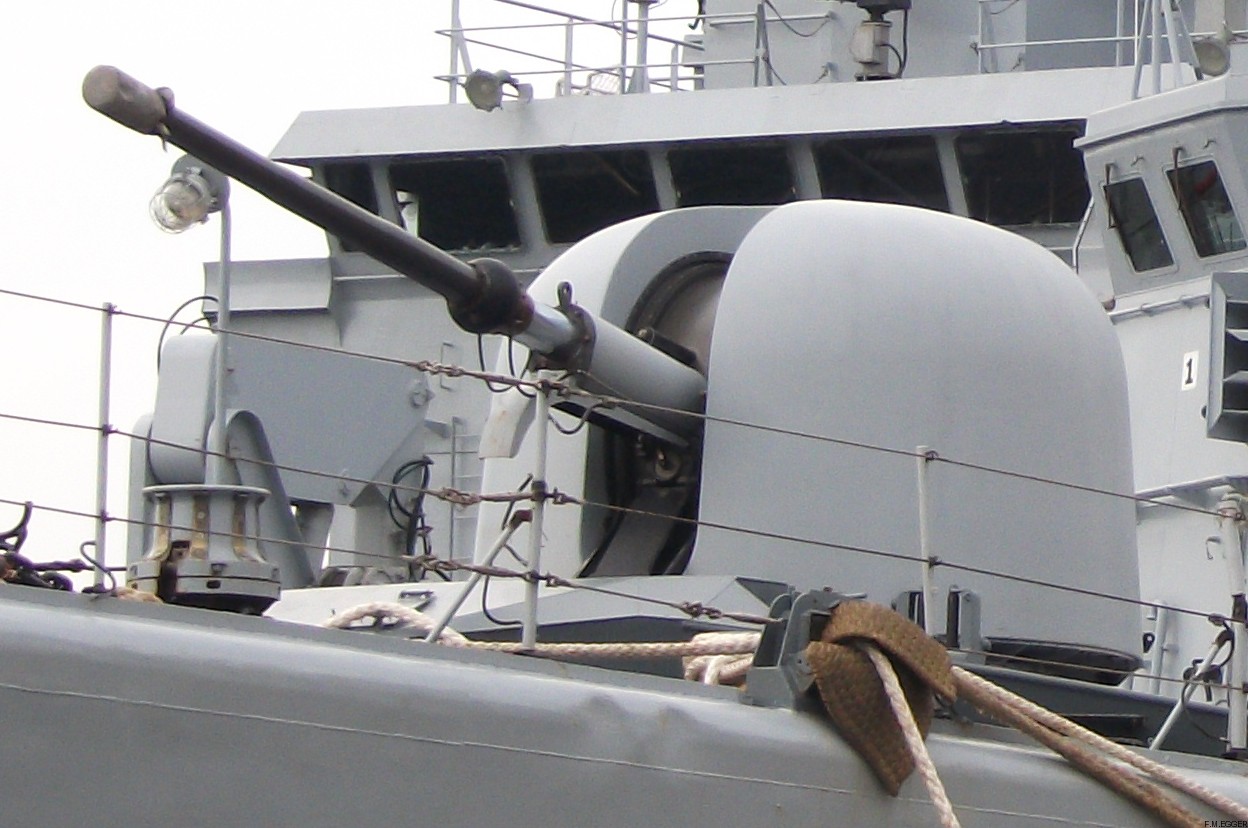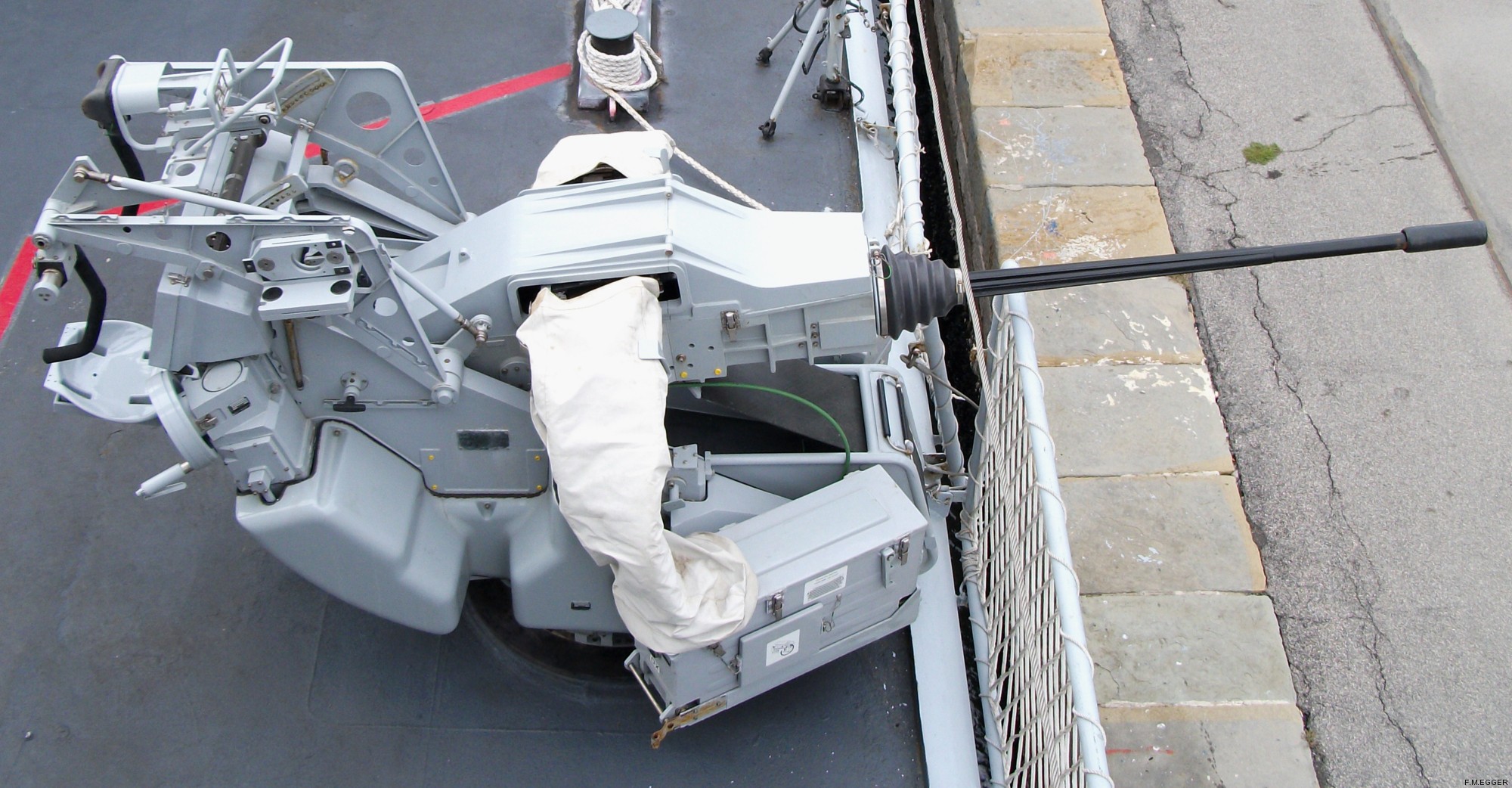 Oto Melara/Oerlikon KBA 25/80 machine gun system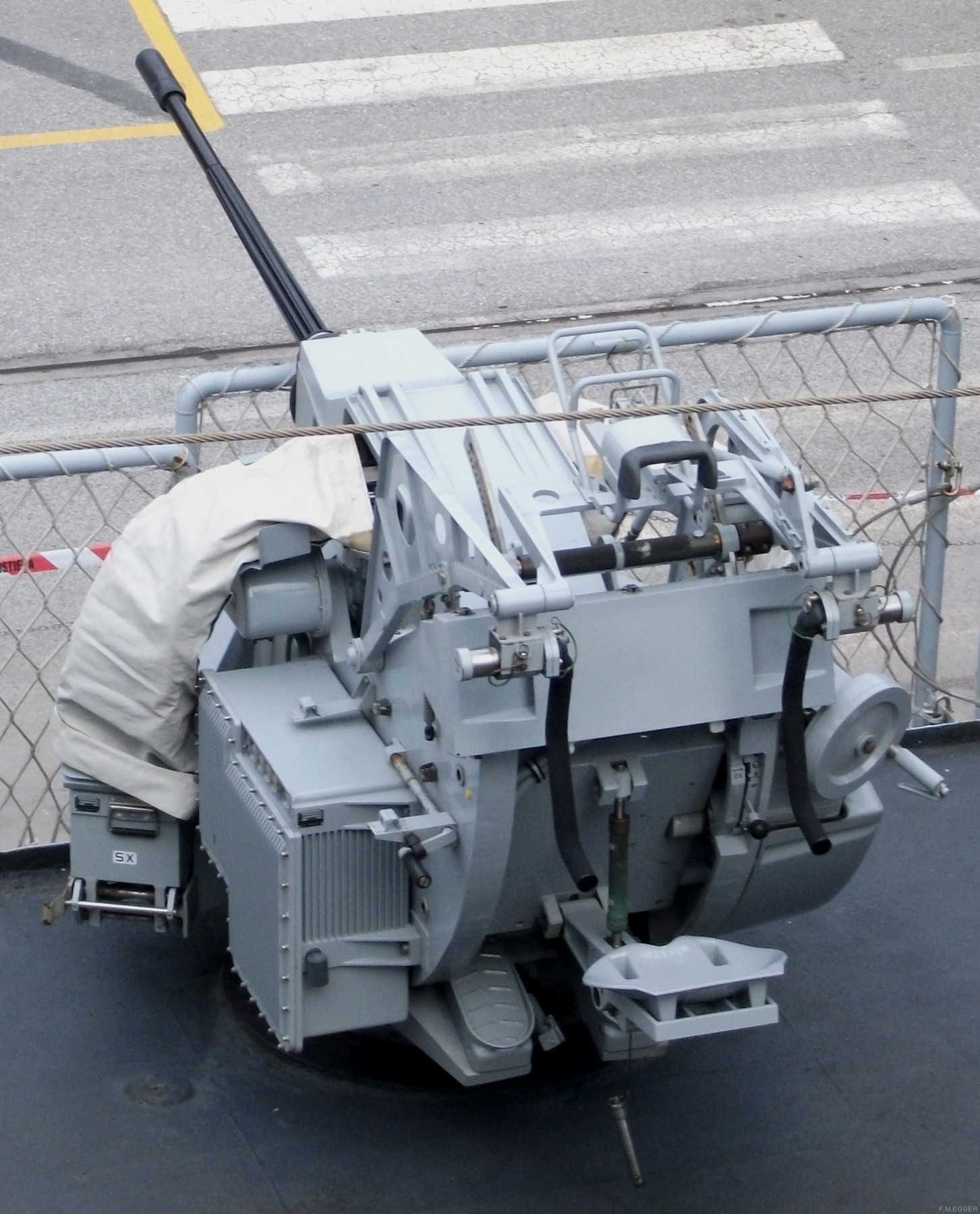 <![if !supportEmptyParas]> <![endif]>
|
seaforces.org
|
Italian Navy start page
|