HOME | US Navy - ships | US Navy - air units | USMC - air units | International Navies | Weapon Systems | Special Reports
Royal Swedish Navy - Svenska Marinen
K31 HSwMS Visby
08/22
Type, class: Korvette; Visby class
Builder: Kockums, Malmö, Sweden

STATUS:
Laid down: February 17, 1995
Launched: June 8, 2000
Commissioned: September 16, 2002
IN SERVICE



Homeport: Berga Naval Base, Södermanland, Sweden
Namesake:

City of Visby, Gotland


Technical Data: see INFO >

Visby

class Corvette
images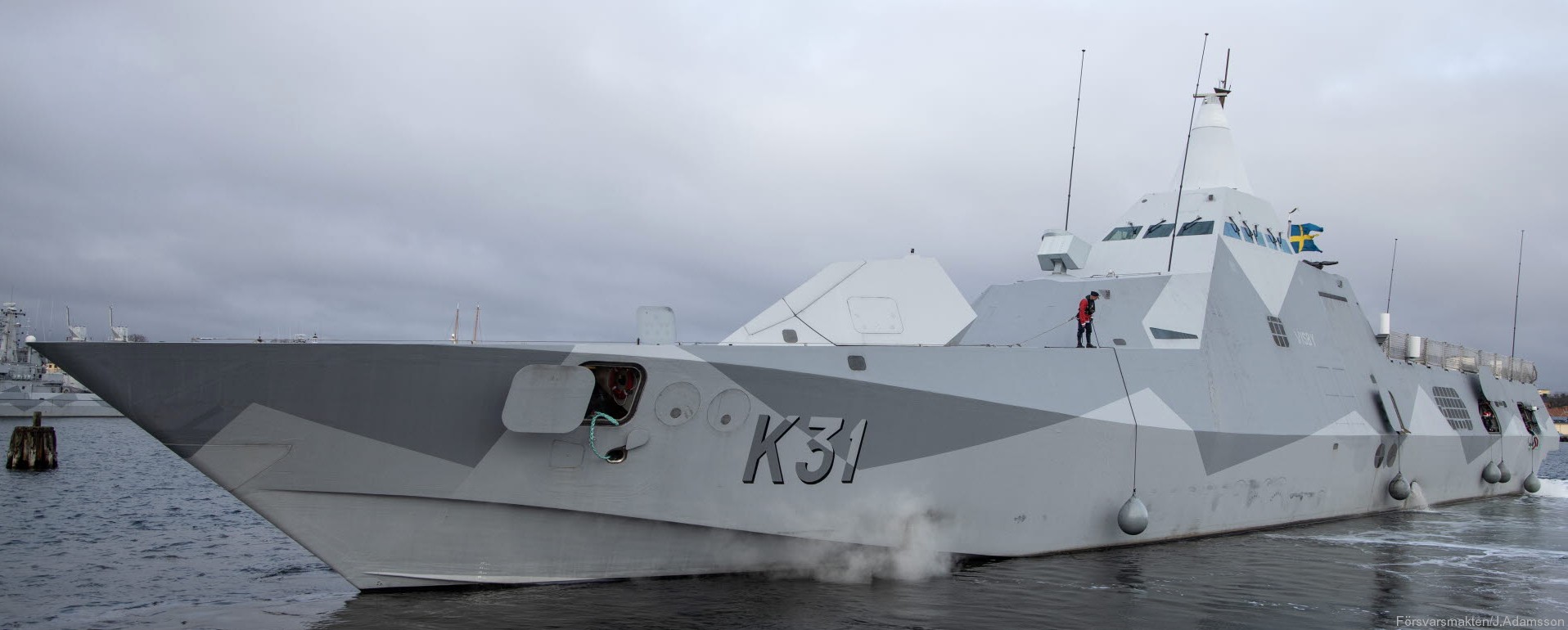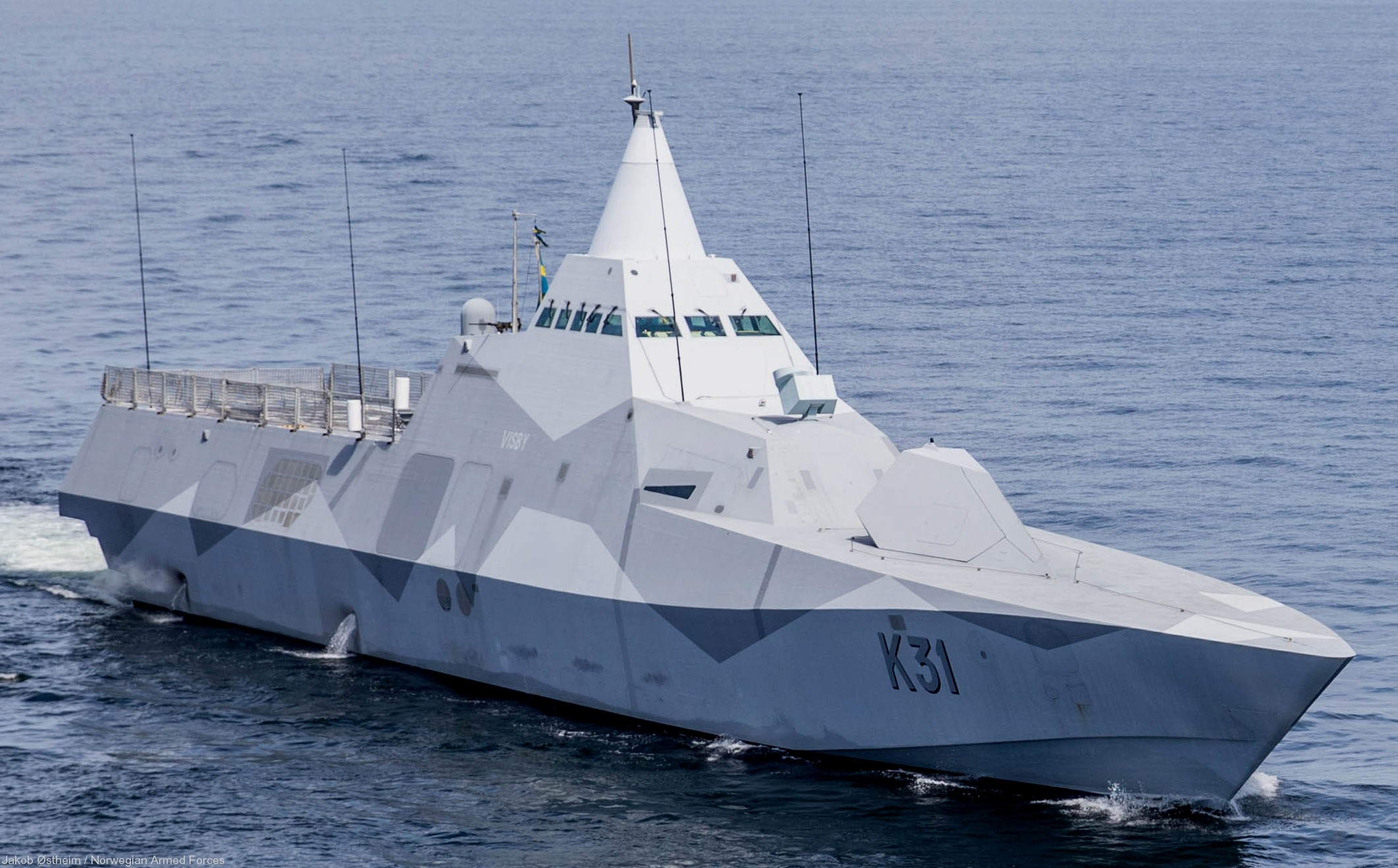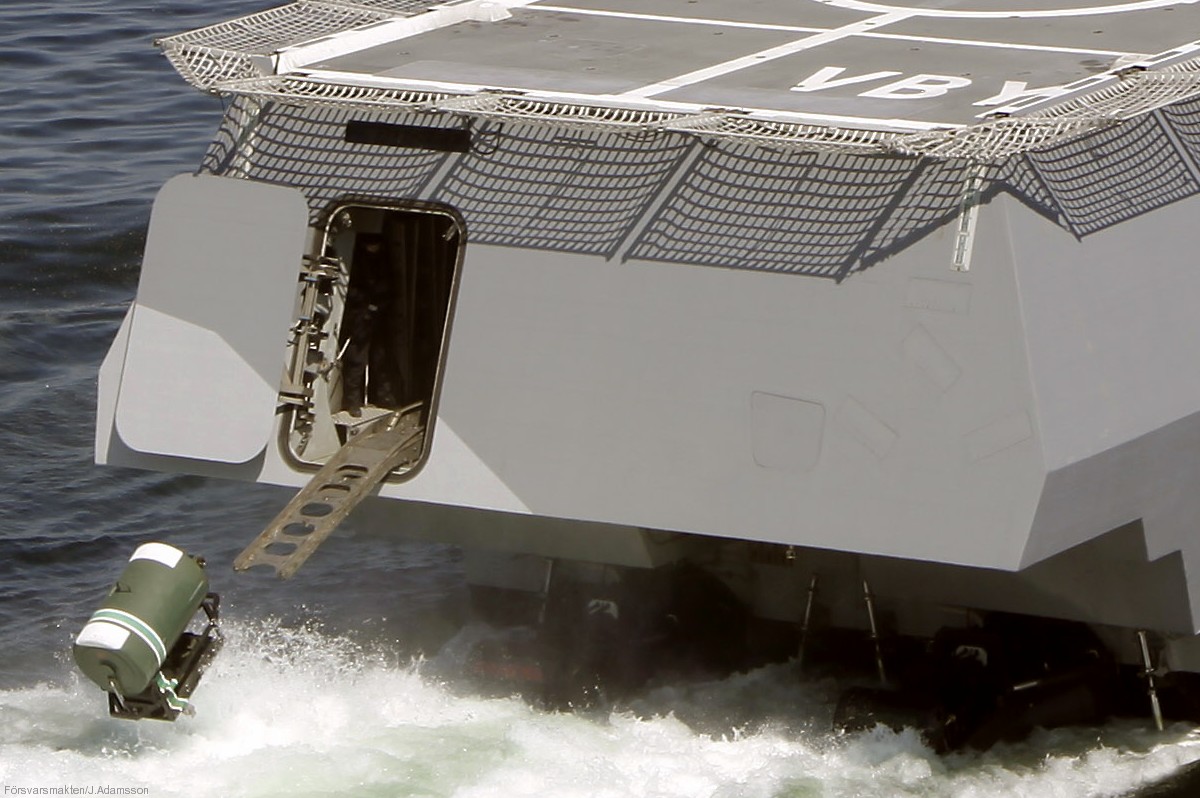 launching a depth-charge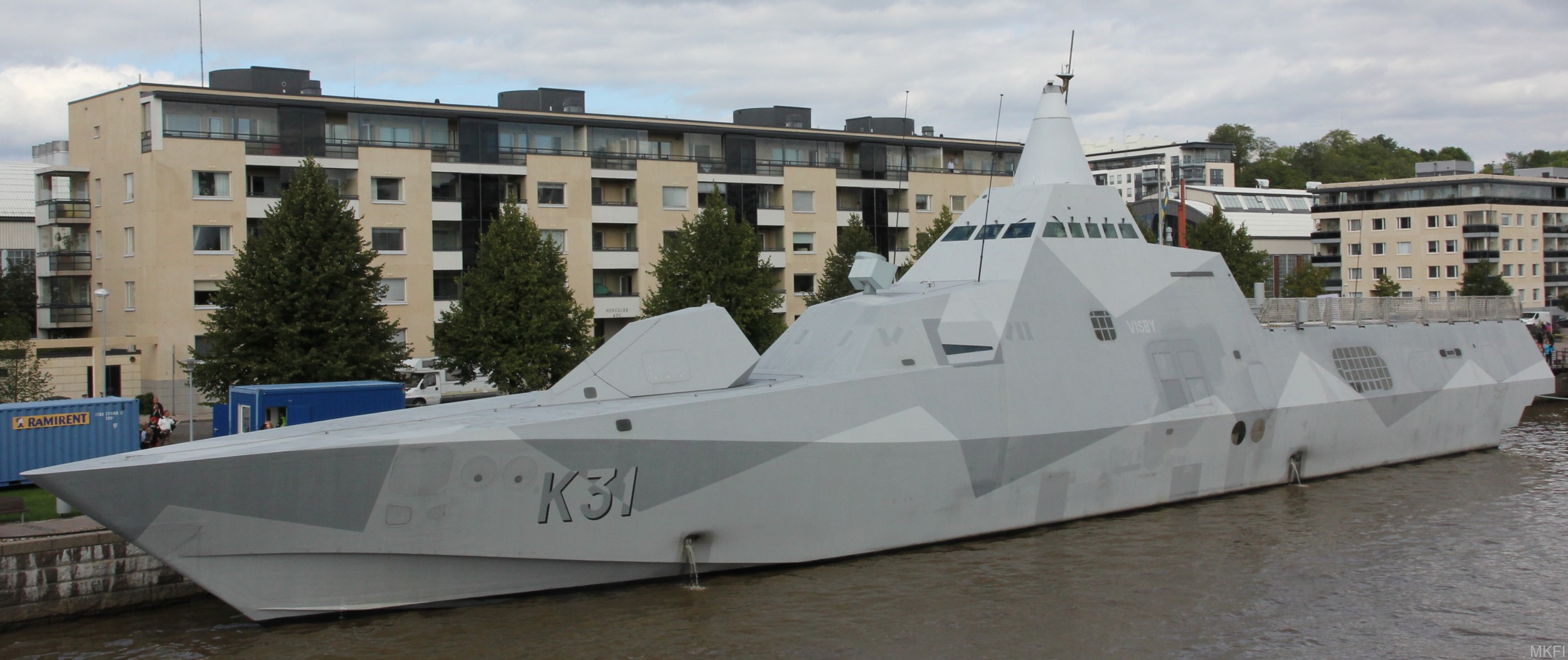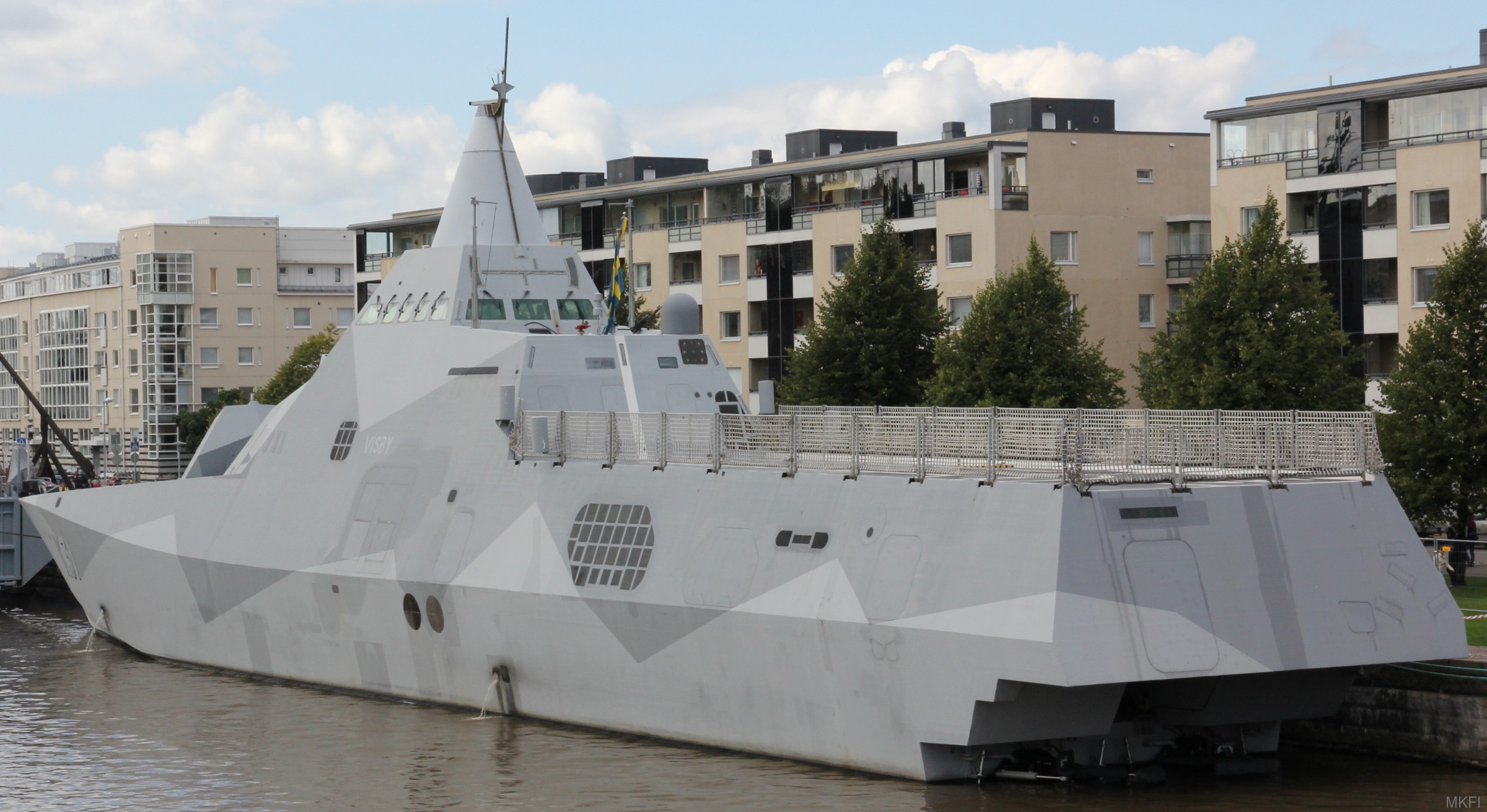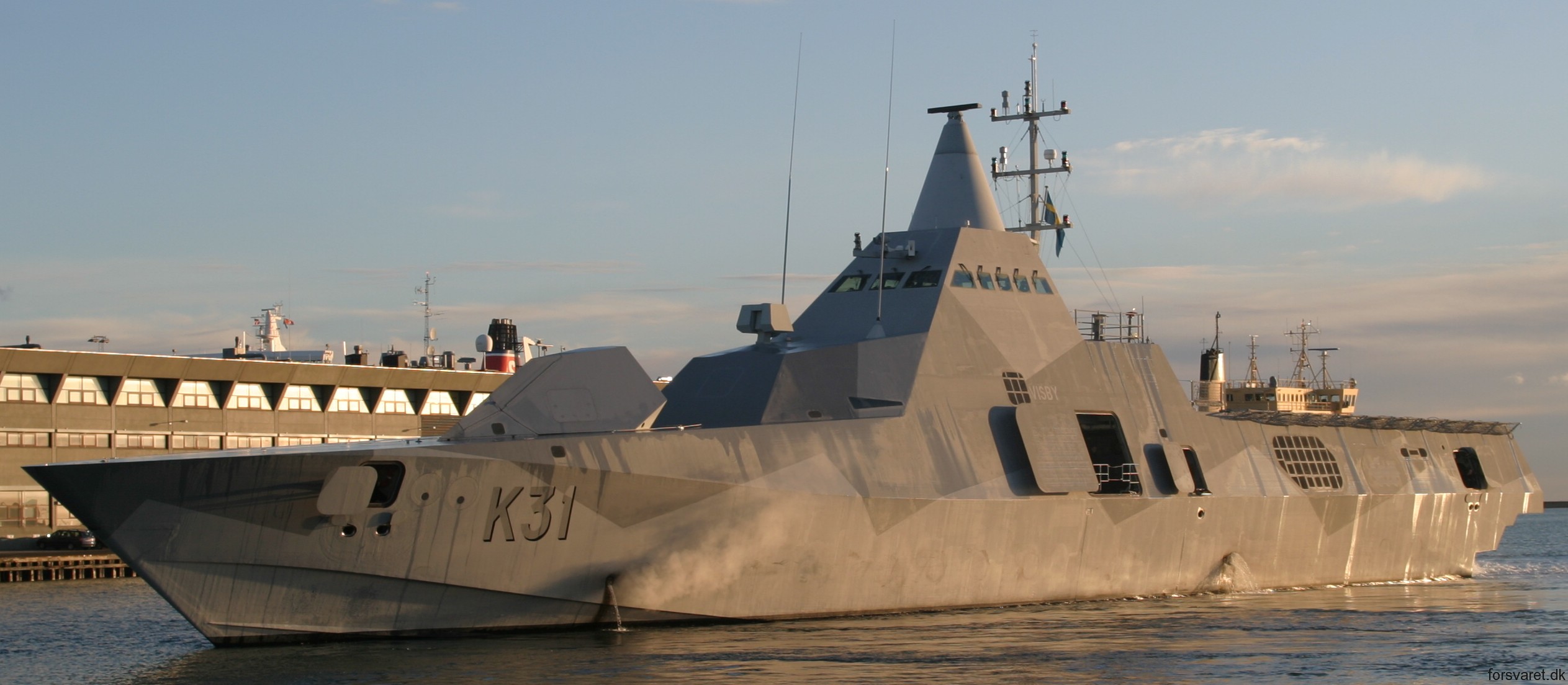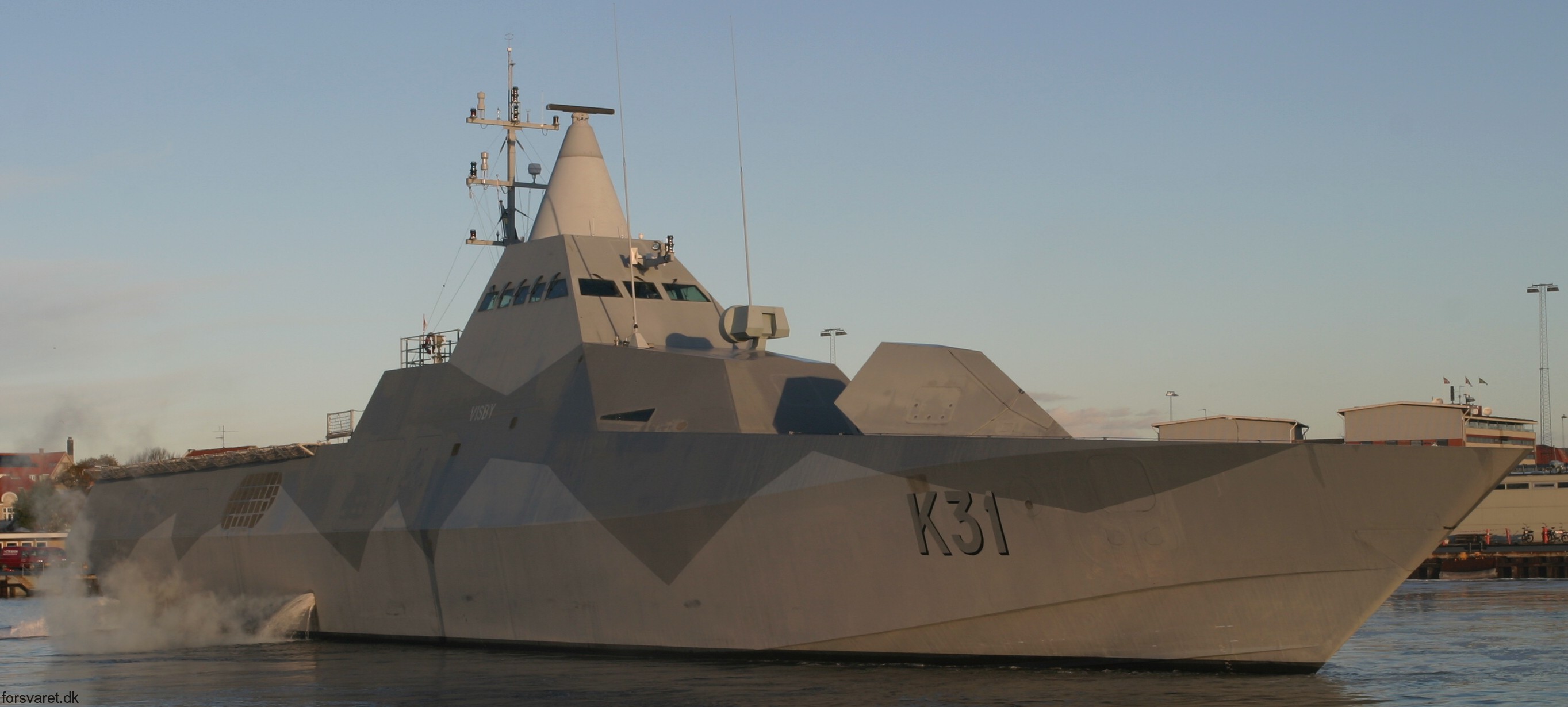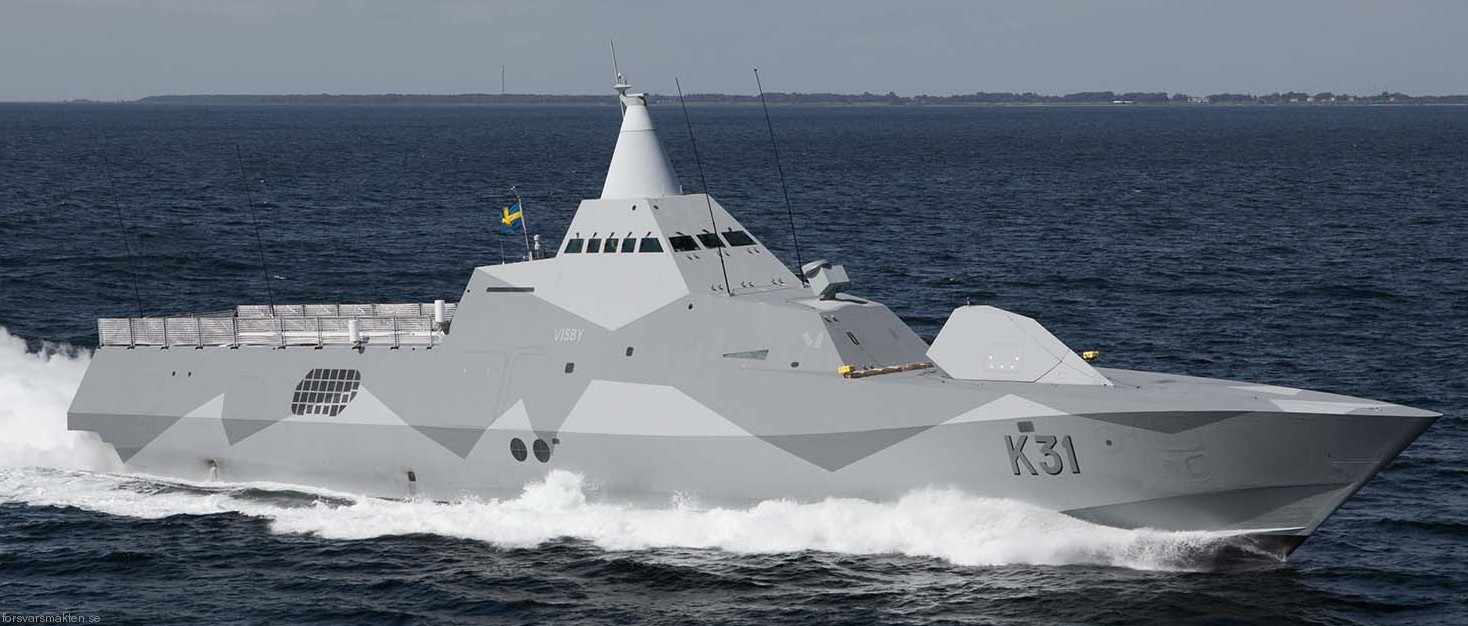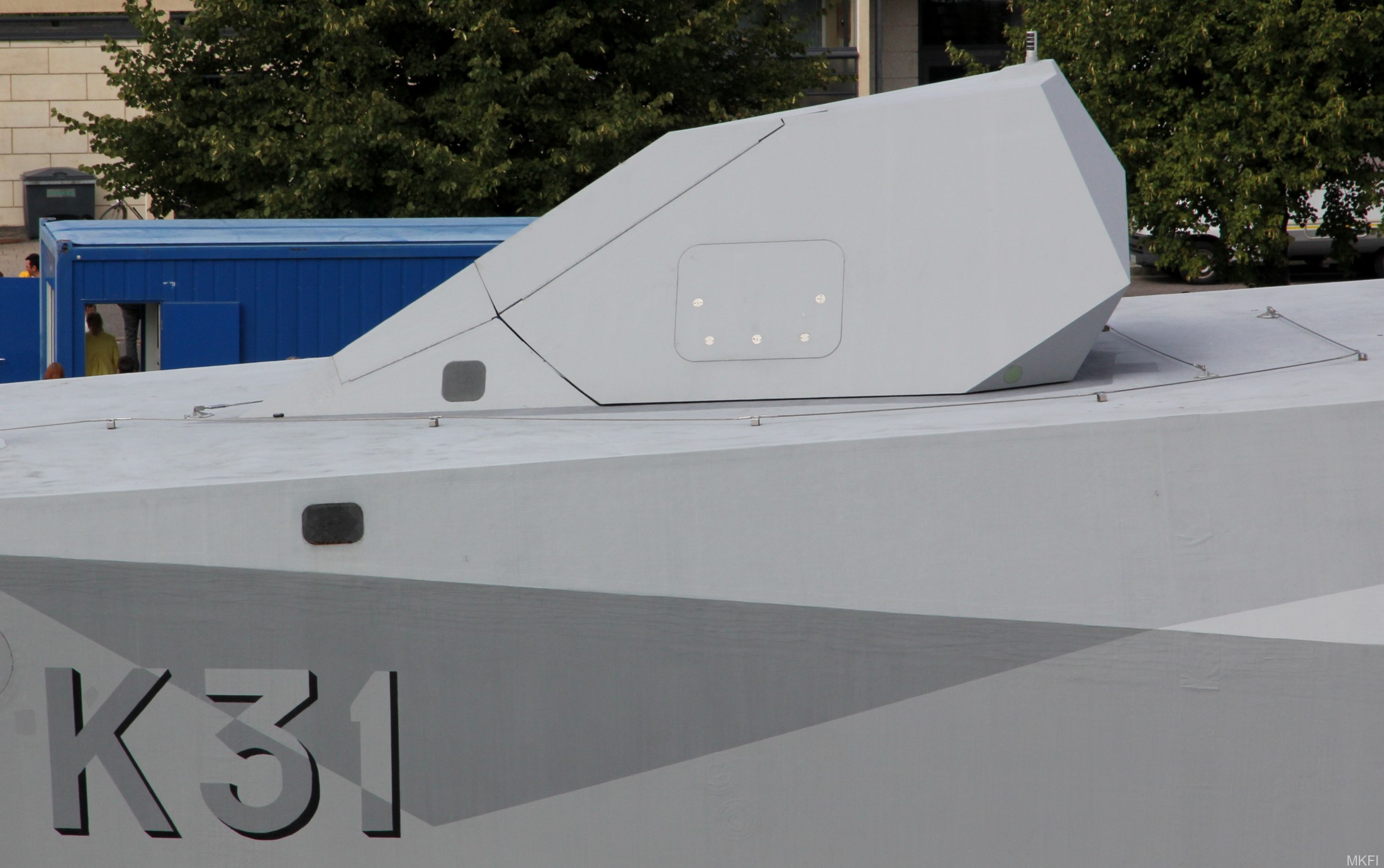 Bofors Mk.3 57mm/L70 gun in stealth housing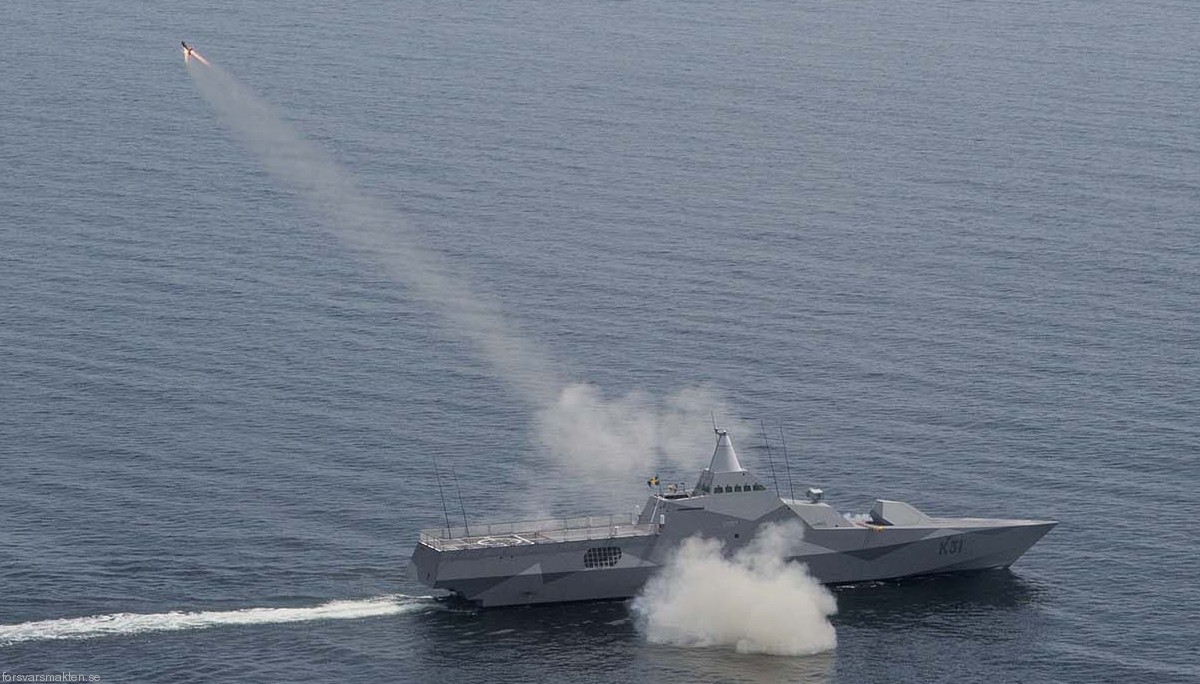 firing an RBS-15 anti-ship missile (SSM)

K31 HSwMS Visby:
... service history wanted
Visby

... is an urban area in Sweden and the seat of Gotland Municipality in Gotland County on the island of Gotland with 24,330 inhabitants as of 2017. Visby is also the episcopal see for the Diocese of Visby. The Hanseatic city of Visby is arguably the best-preserved medieval city in Scandinavia, and, since 1995, it has been on the UNESCO World Heritage Site list. Among the most notable historical remains are the 3.4 km (2.1 mi) long town wall that encircles the town center, and a number of church ruins. The decline as a Hanseatic city in the Late Middle Ages was the cause why many stone houses were preserved in their original medieval style.

Visby is a popular vacation destination for Scandinavians during the summer and receives thousands of tourists every year. It is by far the most populous Swedish locality outside the Swedish mainland. The Gotland University is in Visby, and, since 1 July 2013, it is a department of Uppsala University under the name Uppsala University - Campus Gotland. Visby is also the sole county seat in Sweden accessible from the mainland only by boat and air.
patches + more
|
seaforces.org
|
Swedish Navy start page
|