Unit
Launched
Commissioned
STATUS
88

RSS Victory

June 8, 1988
August 18, 1990
ACTIVE
89

RSS Valour

December 10, 1988
August 18, 1990
ACTIVE
90

RSS Vigilance

April 27, 1989
August 18, 1990
ACTIVE
91

RSS Valiant

July 22, 1989
May 25, 1991
ACTIVE
92

RSS Vigour

December 1, 1989
May 25, 1991
ACTIVE
93

RSS Vengeance

December 23, 1990
May 25, 1991
ACTIVE
Builder: Luerssen Werft, Bremen, Germany (88) / Singapore Shipbuilding & Engineering (89-93)
Length: 62 meters (203 feet 5 inches)
Beam: 8,5 meters (27 ft 11 in)
Draft: 2,6 meters (8 ft 6 in)
Displacement: 595 tons
Speed: 37 knots (69 km/h), max. / 18 knots (33 km/h), cruise
Range: 4000 NM (7400 km) at cruise speed
Complement: 49
Propulsion:
4 x Maybach MTU 16V 538 TB93 diesel engine (total output 16900 hp / 12600 KW)
4 shafts, 4 propellers
Armament:
2 x
8-cell Vertical Launching System (VLS)
for

IAI/Rafael Barak SAM missiles
1 x
Oto-Melara/OtoBreda 76/62 Super Rapid DP gun
(3"/76mm)
2 x Mk-141 quad missile laucher for up to 8 RGM-84 Harpoon SSM
4 x
CIS50MG 12,7mm/caliber .50 heavy machine guns
2 x B515 12.75" (324mm) triple torpedo tubes for EuroTorp A244/S torpedoes

(removed)
Aviation:


Boeing Scan Eagle unmanned aerial vehicle (UAV)
Sytems:
Search Radar: Ericsson/Radamec Sea Giraffe 150HC >> Saab Sea Giraffe AMB post 2011 SLEP
Weapon Control: Elbit MSIS optronic director
Navigation Radar: Kelvin Hughes 1107
Sonar: Thomson Sintra TSM2064 VDS
ESM: Elisra SEWS
ECM: Rafael RAN 1101 jammer
Decoys: 2 x Plessey Shield 9-barrelled chaff launchers / 2 x twin Rafael long range chaff launchers
The Victory class missile corvettes are multi-purpose ships based on the MGB 62 design by Germany's Lürssen shipyard, Bremen for the Republic of Singapore Navy (RSN). The six ships were commissioned between 1990 and 1991 and form the 188 Squadron of the RSN.
In the 1960s and 1970s, the RSN was primarily concerned with coast guard duties. From the late 1970s, however, pressure from senior naval officers led to planning for expanded naval responsibilities and capabilities. Singapore's growing regional trade led to a top-level review of the RSN's mission, when the navy was assigned the role of defending Singapore's sea lines of communication (SLOCs). As part of a subsequent expansion programme, the RSN ordered a squadron of missile corvettes from Fredrich Lürssen Werft in 1983. The first, RSS Victory, was built and launched in Germany while the remaining five were built locally by Singapore Shipbuilding & Engineering (now Singapore Technologies (ST) Marine). The corvettes, equipped with sonar and torpedoes, were the first class of ship in the RSN to have anti-submarine capabilities.
In 1996, the corvettes were fitted with two sets of 8-cell Barak I launchers, a second fire control radar on the platform aft of the mast and an optronic director on the bridge roof. Rudder roll stabilisation was also retrofitted to improve sea-keeping qualities.
In 2009, it was announced that the corvettes would undergo a Life Extension Programme. On 23 August 2011, the upgraded RSS Valiant conducted a live-firing exercise of its Barak missile, while on Exercise CARAT with the United States Navy.
In 2012, the class is to be upgraded with a single ScanEagle UAV, RSS Valiant was the first to be so outfitted. This upgrade however, saw the removal of their anti-submarine capabilities.

In 2018 the Ministry of Defence announced that all six corvettes will be replaced by new combat ships from 2025 onwards.
source: wikipedia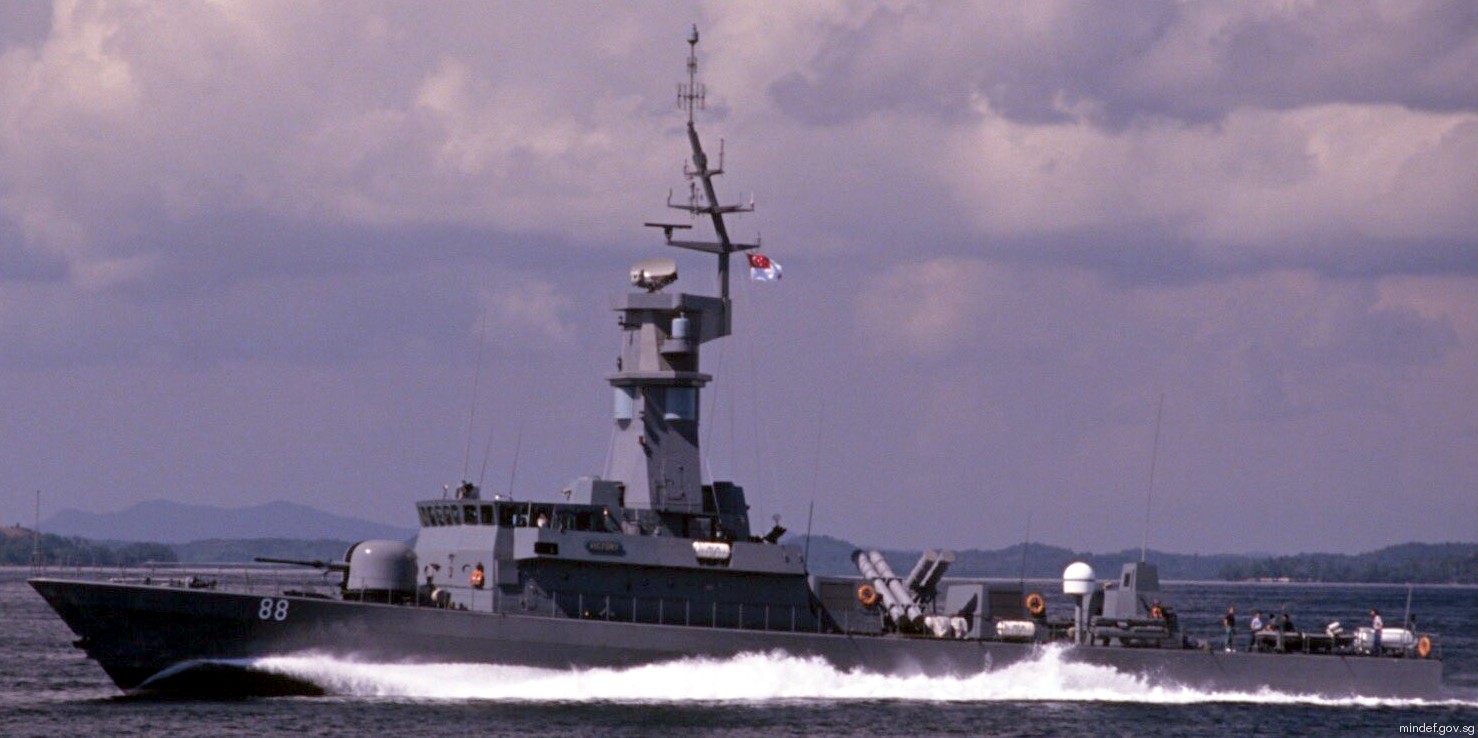 88 RSS Victory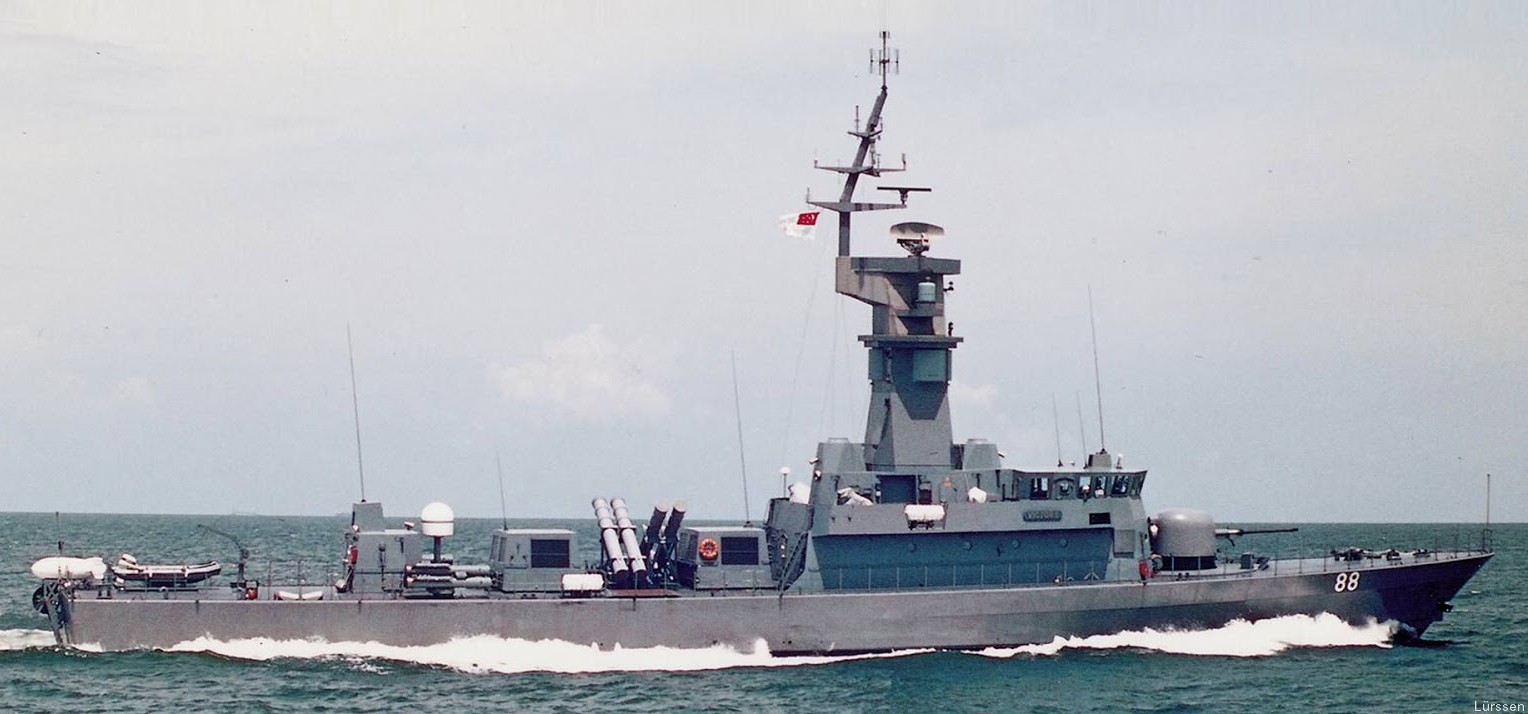 88 RSS Victory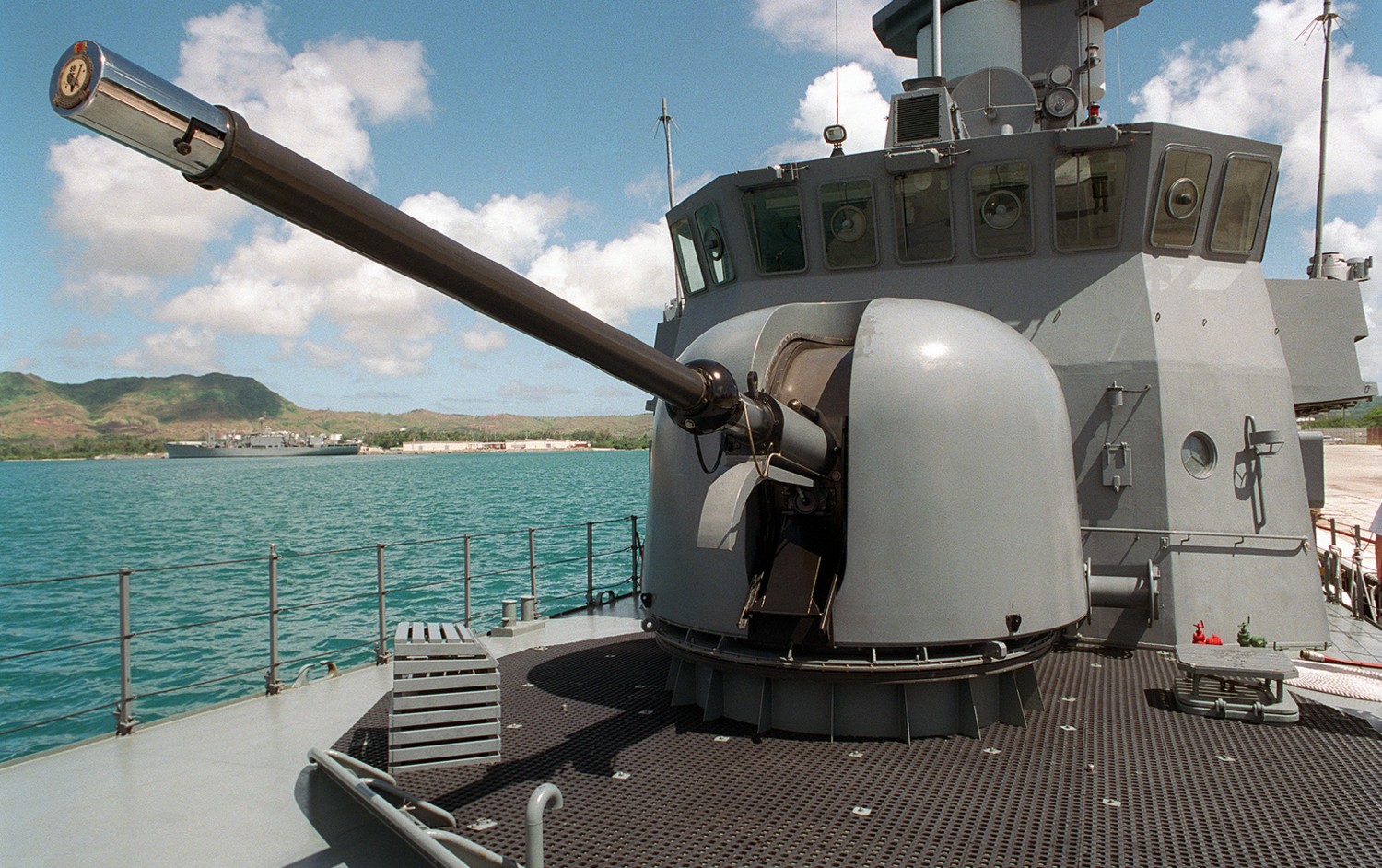 Oto-Melara 76/62 gun on 89 RSS Valour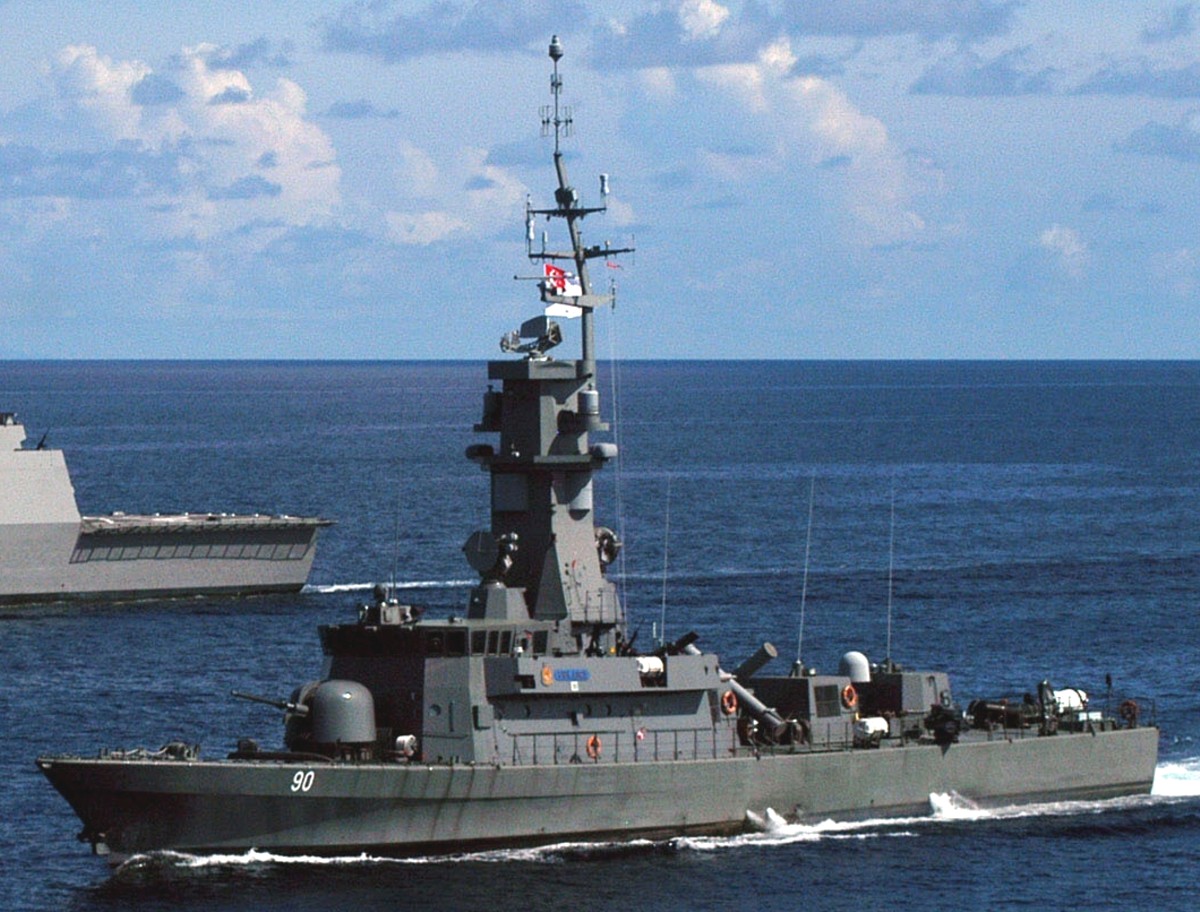 90 RSS Vigilance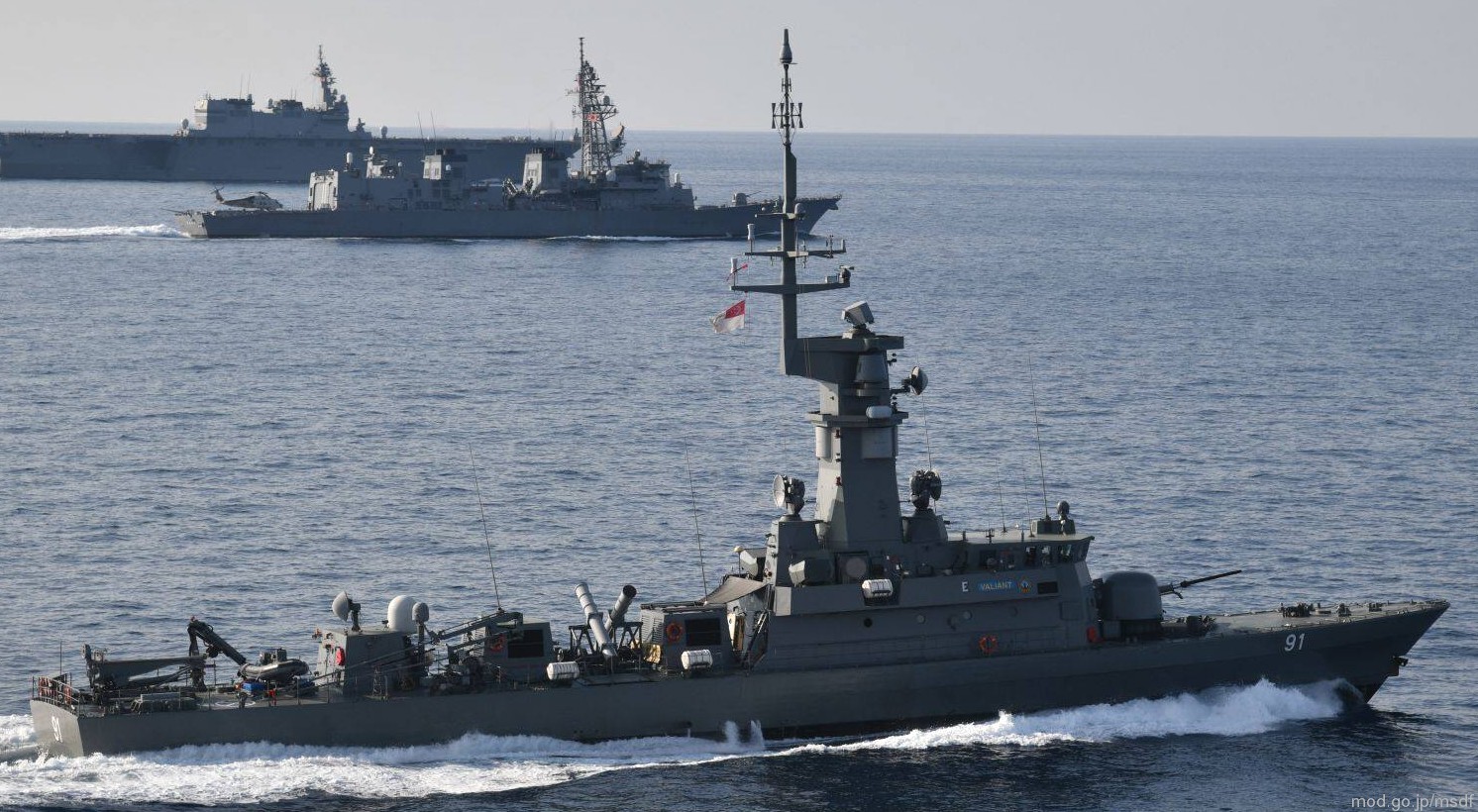 91 RSS Valiant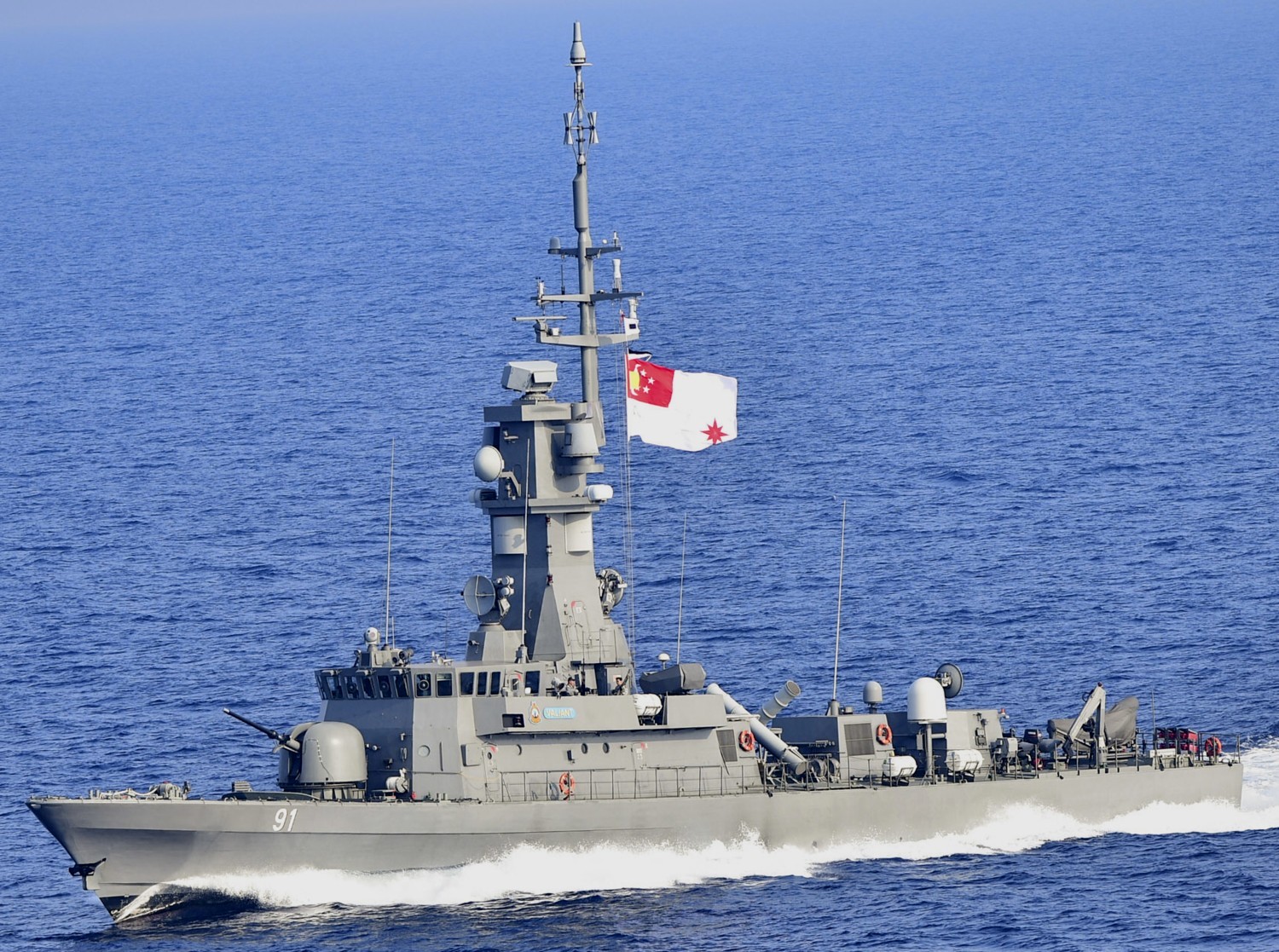 91 RSS Valiant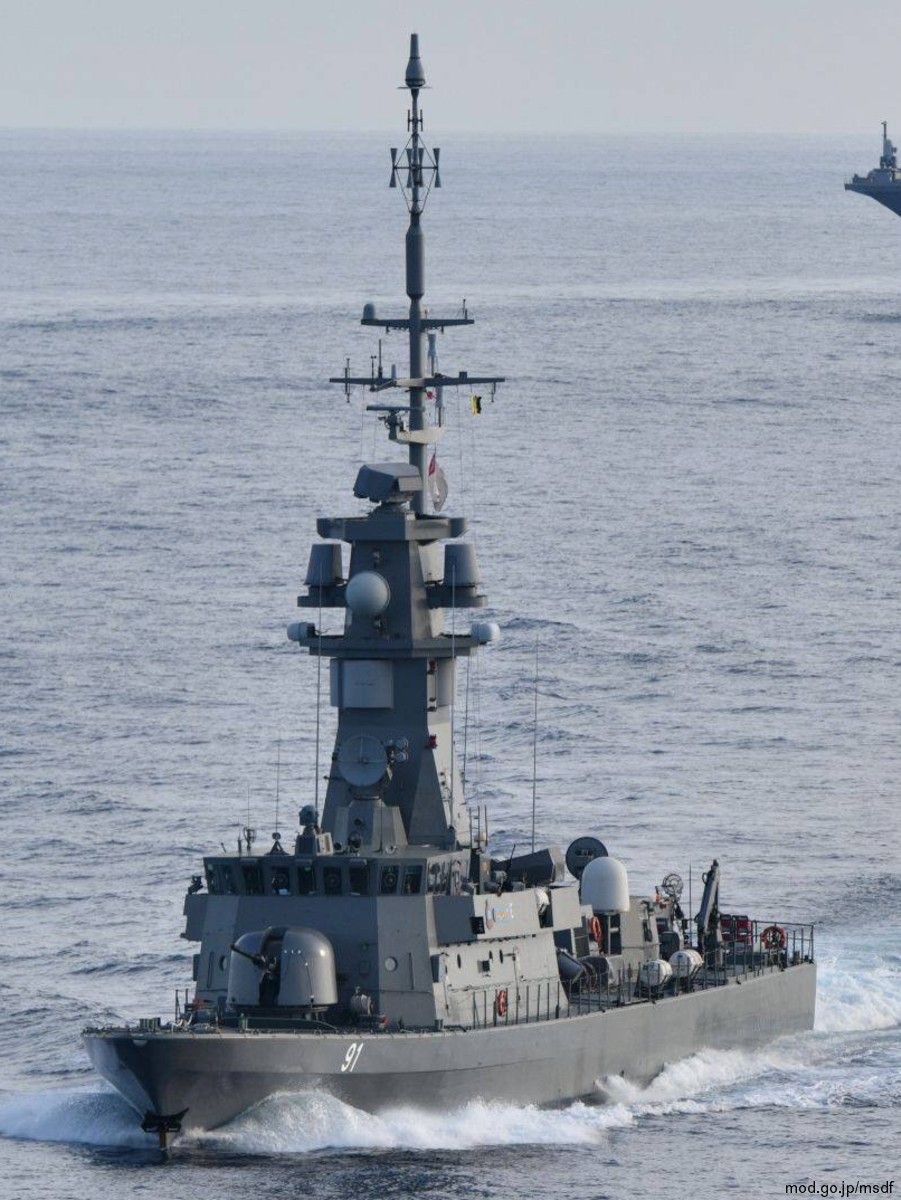 91 RSS Valiant
91 RSS Valiant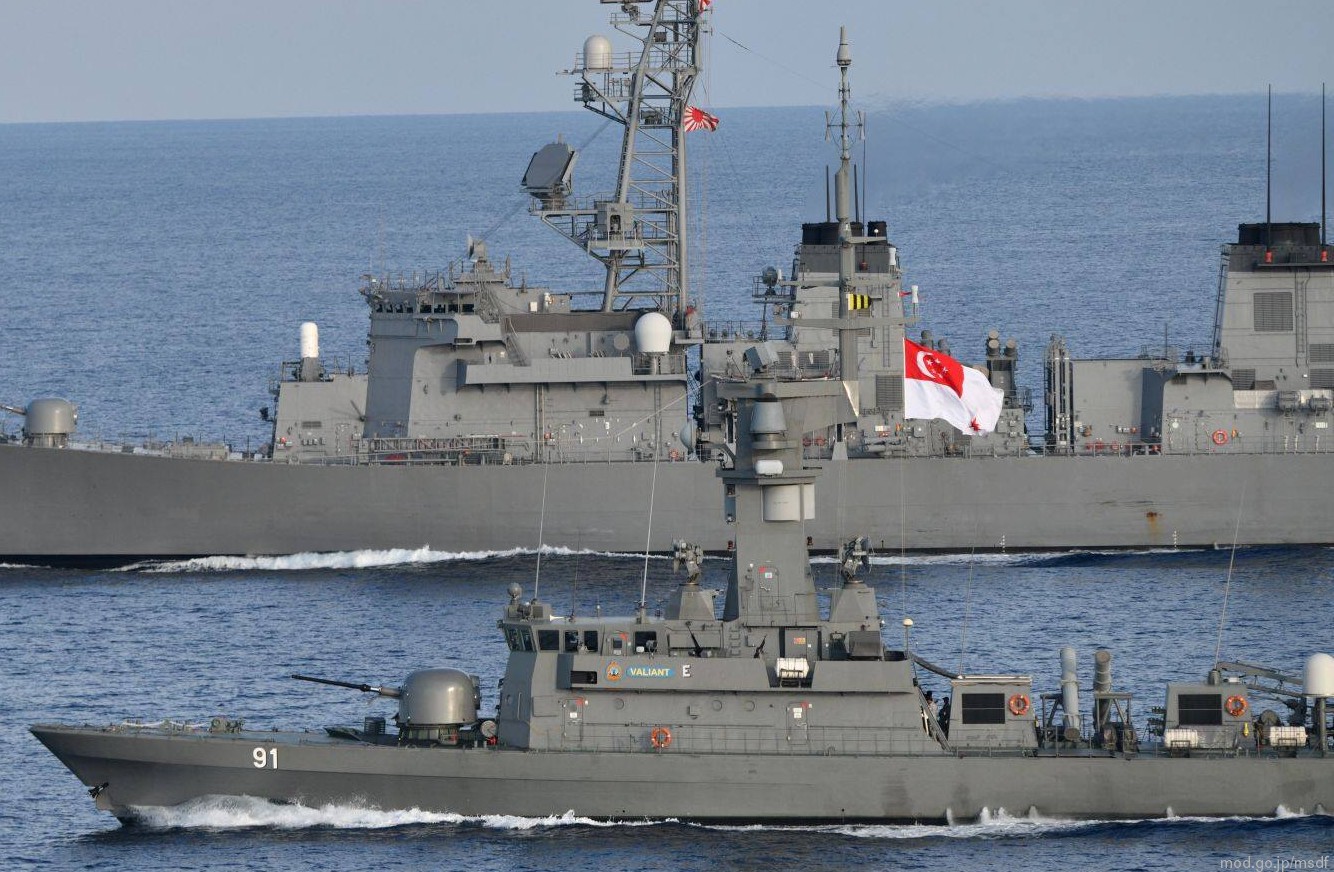 91 RSS Valiant
91 RSS Valiant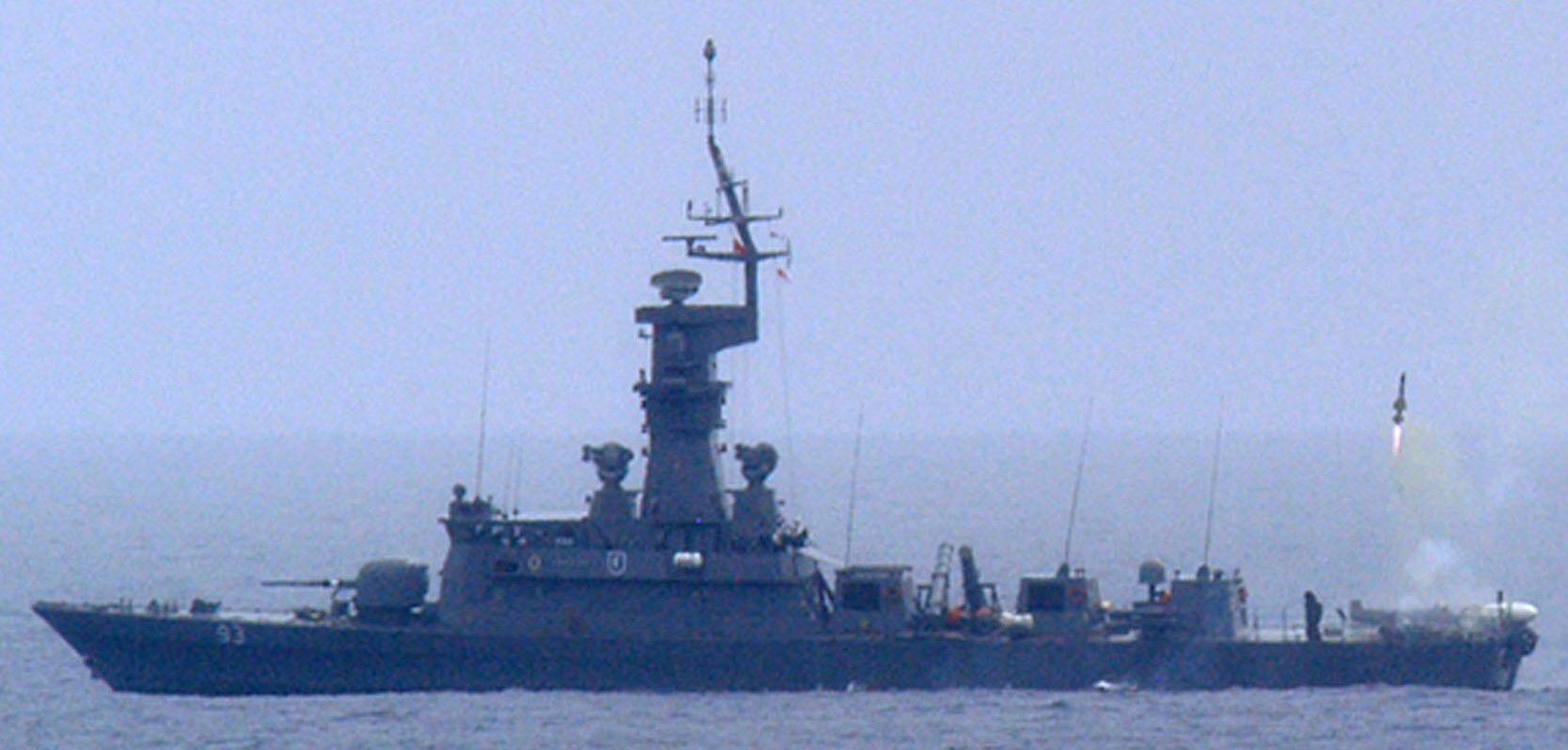 93 RSS Vengeance firing an IAI/Rafael Barak SAM missile from the 8-call VLS
Victory class main armament