HOME | US Navy - ships | US Navy - air units | USMC - air units | International Navies | Weapon Systems | Special Reports
French Navy - Marine Nationale
Le Redoutable class Ballistic Missile Submarine - SSBN
(Sous-marin Nucléaire Lanceurs d'Engins / SNLE)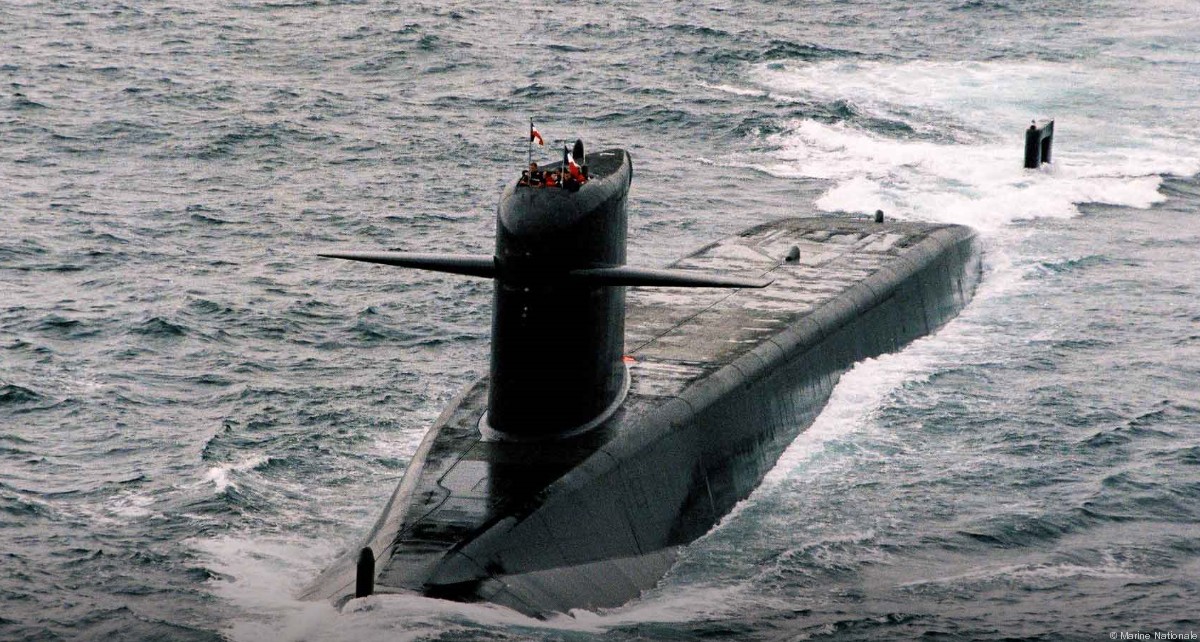 06/22
Unit
s:
S 611
FS Le Redoutable
(1971)

S 612
FS Le Terrible
(1973)

S 610
FS Le Foudroyant
(1974)

S 613
FS L'Indomptable
(1976)

S 614
FS Le Tonnant
(1980)

S 615
FS L'Inflexible
(1985)
Specifications:
Builder:
Direction des Constructions Navales / DCN (now Naval Group), Cherbourg, Normandy, France
Displacement:
8080 tons (surfaced) / 8920 tons (submerged)
Length:
128,7 meters (422.1 feet)
Beam:
10,6 meters (34.8 ft)
Draught:
10 meters (32.8 ft)
Speed:
25 knots (46 km/h) submerged
Range:
unlimited (20-25 years)
Complement:
135
Propulsion:
1 x pressurized, water cooled, nuclear reactor (100 MW / 133,000 hp)
2 sets of geared steam turbines powering 2 turbo alternators
turboreductor system
1 x electric motor delivering 11925 kW (15990 hp) to 1 shaft / 1 propeller

2 x diesels generators SEMT Pielstick 8 PA V 185 (975 kW/1300 hp) - auxilary powerplant




Armament:



16 x

Vertical Launching Tubes


for


M4 submarine-launched ballistic missiles (SLBM)




with 6 multiple independently targetable reentry vehicles (MIRV) and

nuclear warheads (150 kt)
or earlier
M20 submarine-launched ballistic missiles (SLBM) with TN60 or TN61 nuclear warhead (1977-91)
M2 submarine-launched ballistic missiles (SLBM) (1974-78)
M1 submarine-launched ballistic missiles (SLBM) (1971-75)

SLBM in French = MSBS (Mer-Sol Balistique Stratégique, or Sea-Ground Strategic Ballistic Missile)

- - - - -

4 x

533mm (21 inches) bow torpedo tubes


for a mix of up to 18:


DTCN L5

or

DTCN F17 heavy-weight torpedoes
MBDA Exocet SM39 anti-ship missiles (SSM)

Systems:

Thomson Sintra DSUX 21 active/passive bow and flank multifunctional sonar
DUUX 5 passive acoustic rangefinding and search sonar
DSUV 61B TASS very low frequency passive towed array sonar
Thomson CSF ARUR-13 electronic warfare system ESM/ECM
DUUG 1 active sonar warning system
DRUA 33 Calypso 2D air & surface search radar
Thomson CSF DRUA 33 navigation radar
optical and TV periscope
acoustic decoys

The structural changes in Inflexible have seen it regarded as a different class from the early boats.
L'Inflexible uses basically the same design as the other Redoutable-class vessels, but has benefited from technological advances over its predecessors. The submarine uses the M4 missile, which carries 6 independent 150 kilotonnes of TNT equivalent nuclear warheads.
L'Inflexible received TIT (Traitement de l'Information Tactique, "Tactical Information Processor"), a cluster of French-designed computers and serial digital bus links for intersystem communication and DMUX21 sonar. The submarine has an improved inertial navigation system over other vessels of the class. The boat also has the improved internal communication system - SNTI, Système Numérisé de Transmissions Intérieures (Digital Internal Communication System).
Other miscellaneous improvements were made in electrical systems, nuclear systems, improving safety and stealth and rudder and engines, improving reliability and stealth. Inflexible has an improved hull profile.
The other Redoutable-class submarines have been modified to meet the standards of L'Inflexible ("Refonte M4").
The class has been superseded by the Le Triomphant class, firing the larger M45 missile (M51 from around 2010).
S 611 FS Le Redoutable

Redoutable = the formidable
Laid down: March 30, 1964
Launched: March 29, 1967
Commissioned: December 1, 1971
Decommissioned: December 13, 1991
Fate: museum boat at Cité de la Mer, Cherbourg-Octeville
S 612 FS Le Terrible

Terrible = the terrible, dreadful
Laid down: June 24, 1967
Launched: December 12, 1969
Commissioned: January 1, 1973
Decommissioned: July 1, 1996
S 610 FS
Le Foudroyant

Foudroyant = the terrible
Laid down: December 12,1969
Launched: December 4, 1971
Commissioned: June 6, 1974
Decommissioned: April 30, 1998
S 613 FS L'Indomptable

Indomptable = the untameable
Laid down: December 4, 1971
Launched: September 17, 1974
Commissioned: December 23, 1976
Decommissioned: April 2005
S 614 FS Le Tonnant

Tonnant = the thundering
Laid down: October 1974
Launched: September 17, 1977
Commissioned: April 3, 1980
Decommissioned: December 16, 1999
S 615 FS L'Inflexible

Inflexible = the inflexible, adamant
Laid down: March 27, 1980
Launched: June 23, 1982
Commissioned: April 1, 1985
Decommissioned: January 14, 2008
images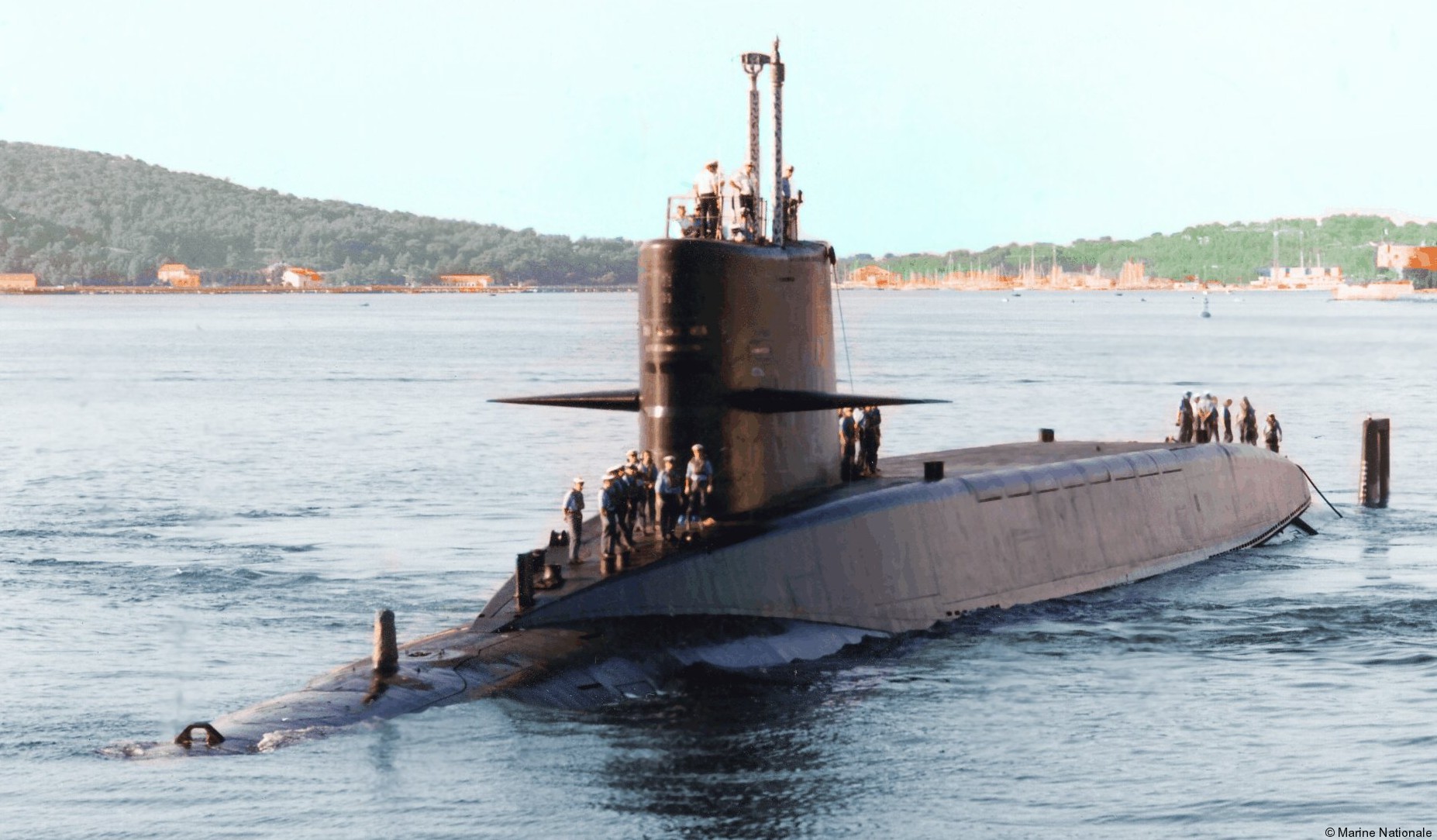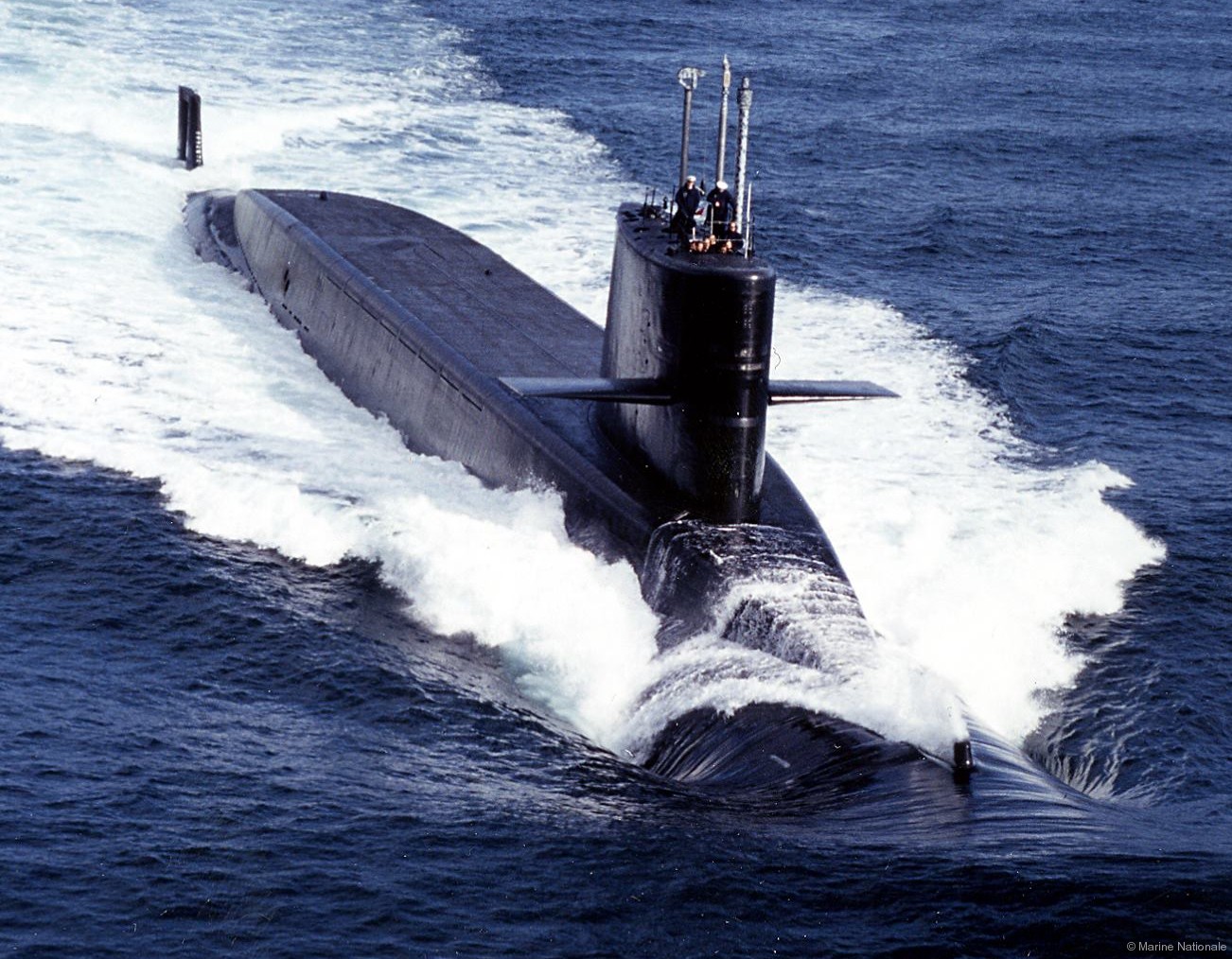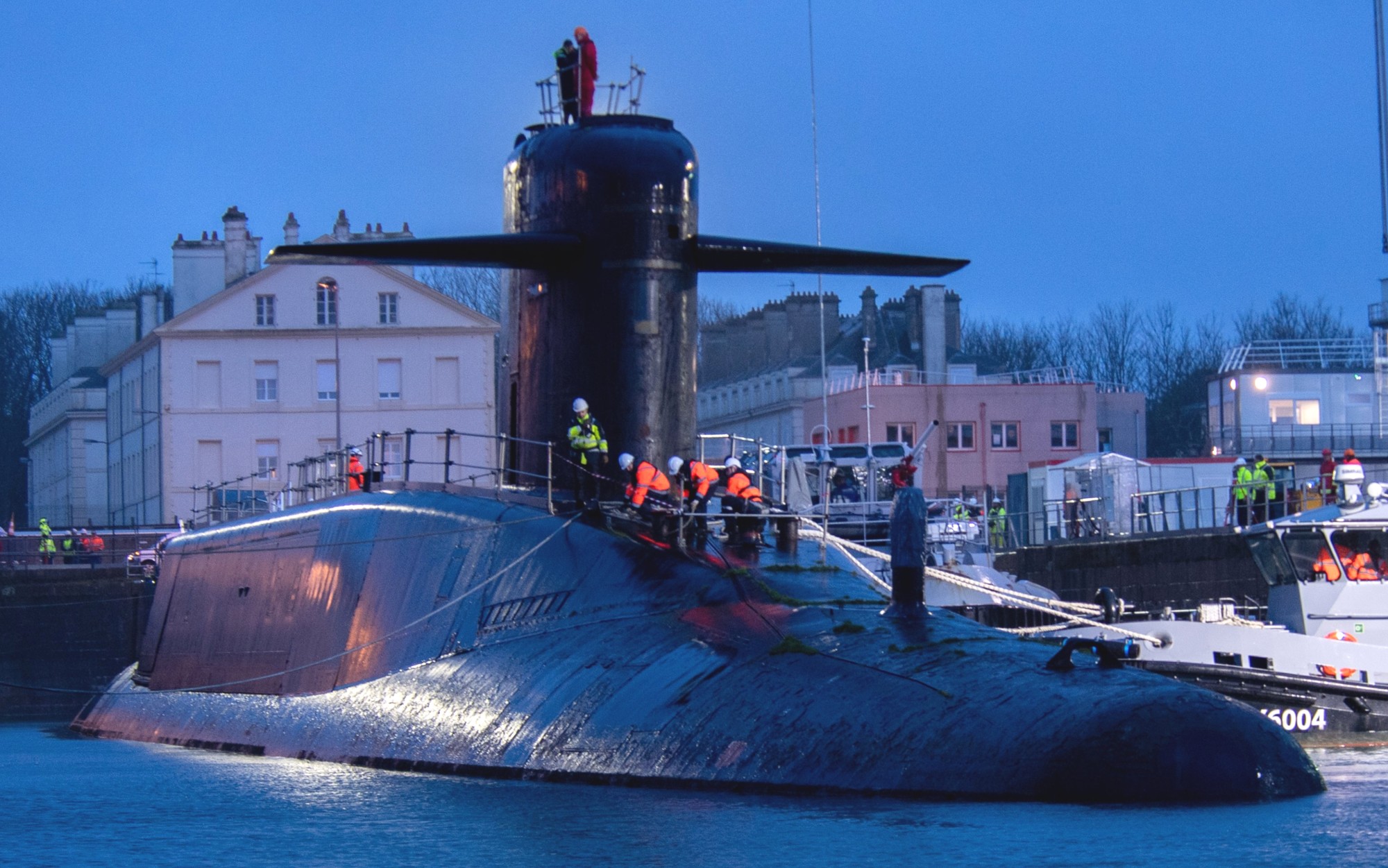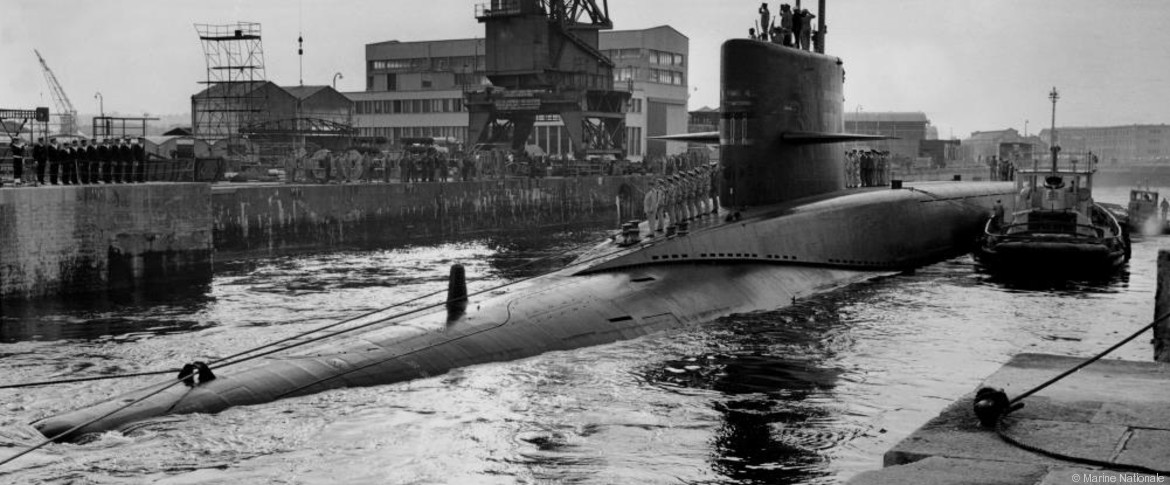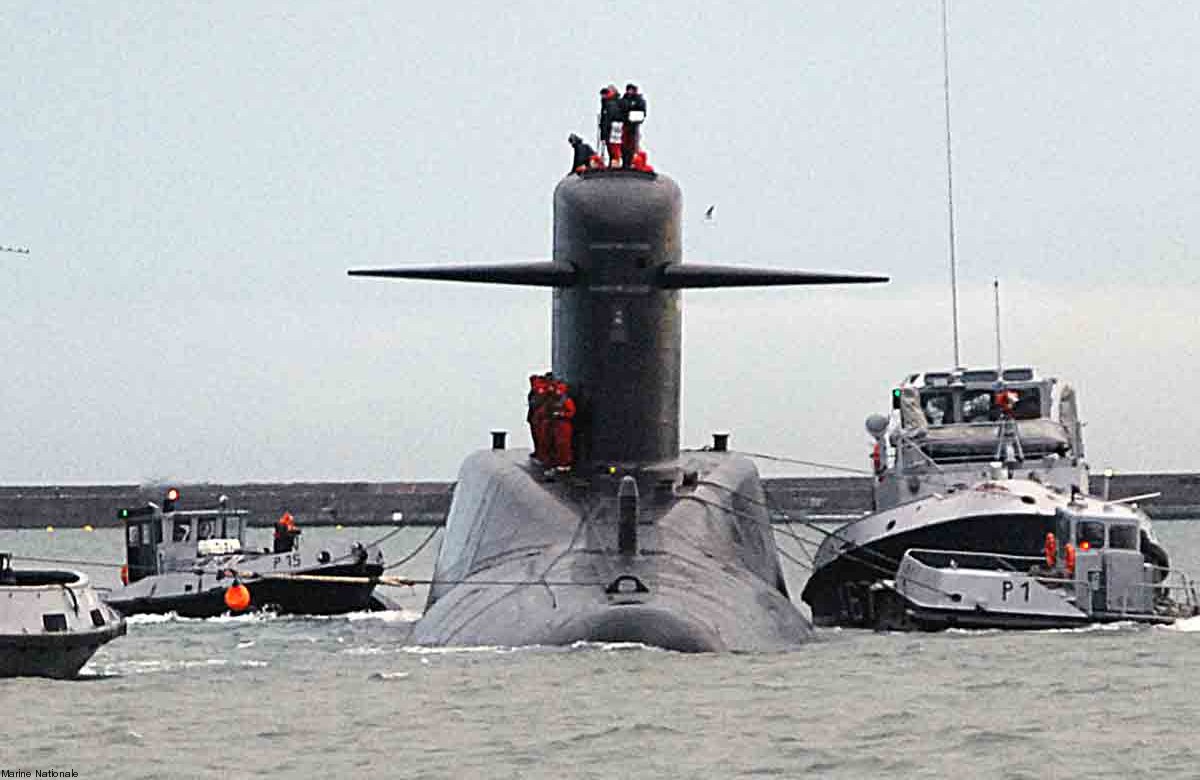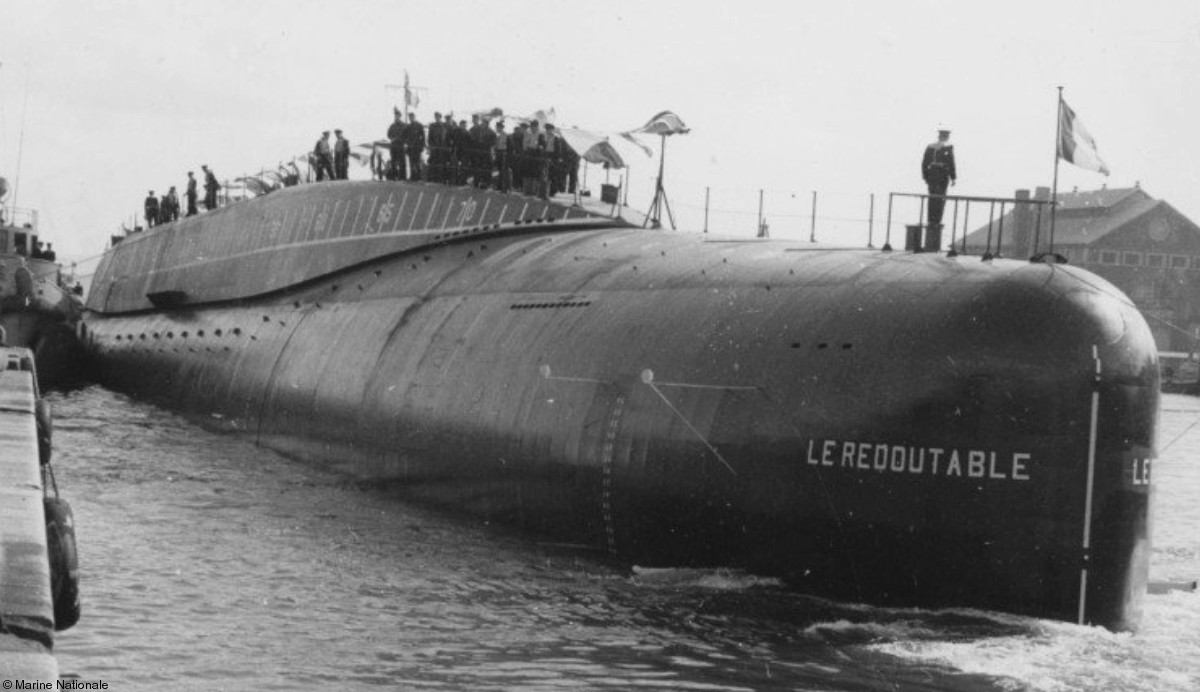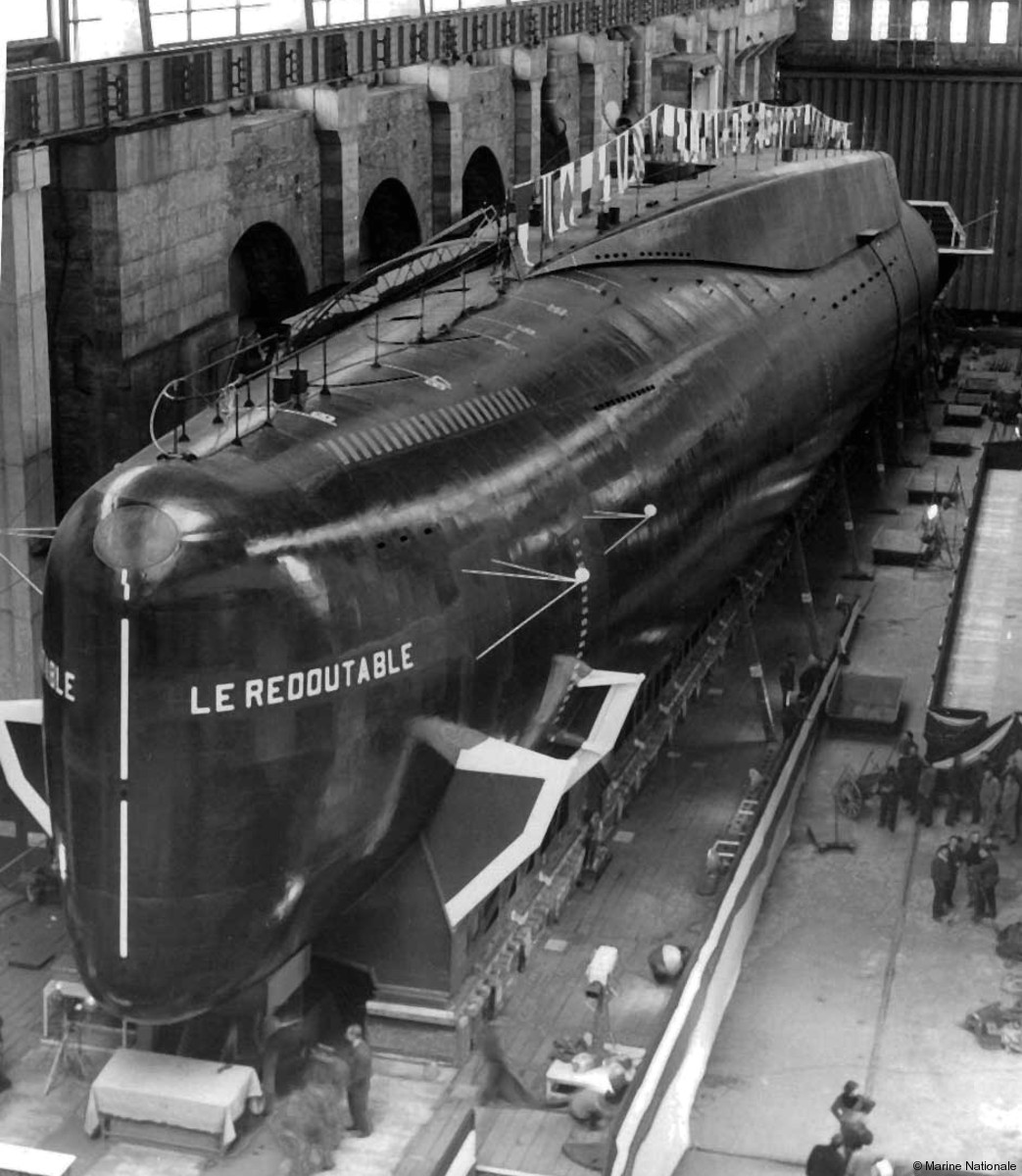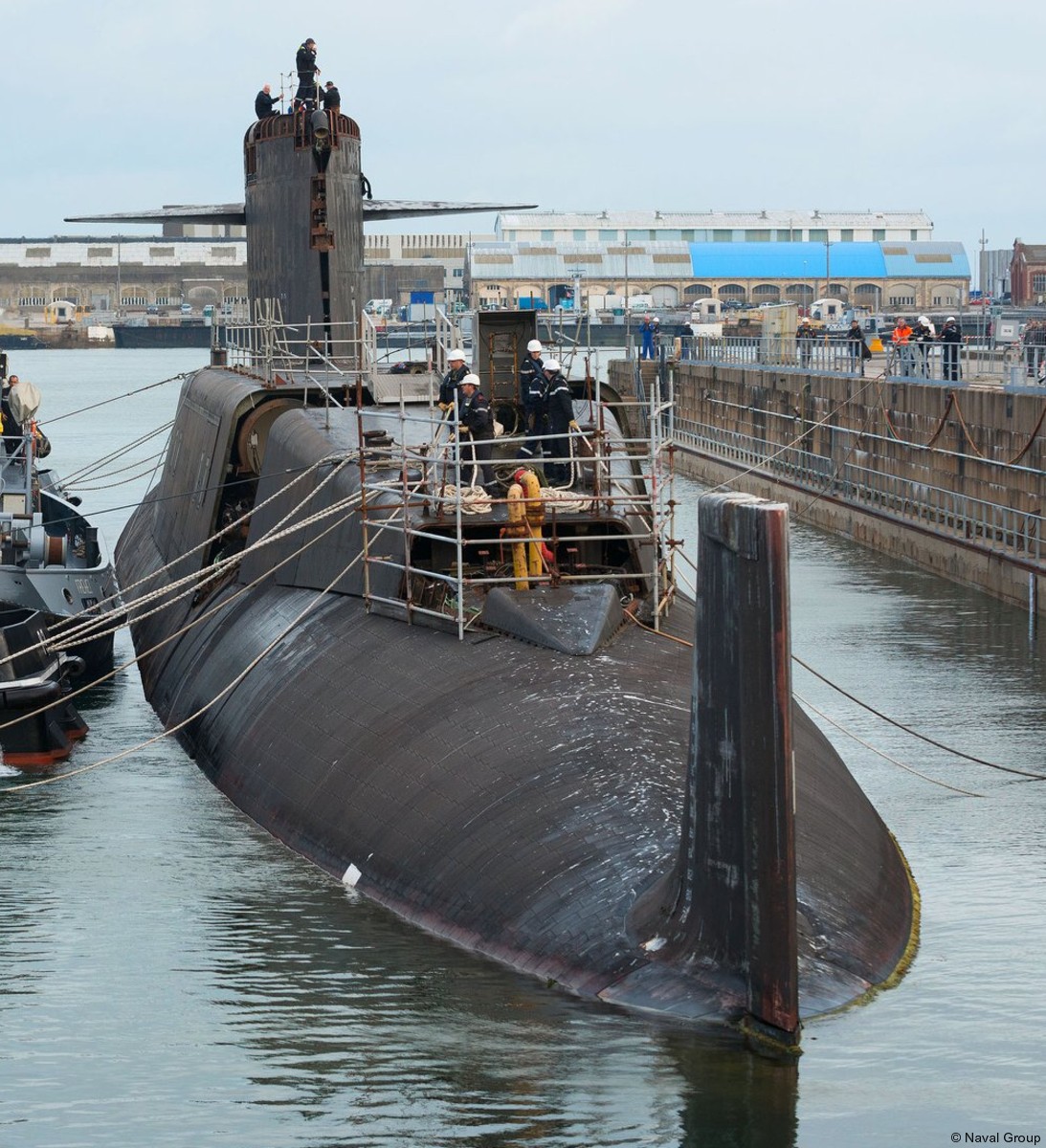 |
seaforces.org
|
French Navy start page
|