HOME | US Navy - ships | US Navy - air units | USMC - air units | International Navies | Weapon Systems | Special Reports
French Navy / Marine Nationale
-
Multipurpose Frigate
D 655 FS Bretagne
03/22
Type, class: Multipurpose Frigate; Aquitaine / FREMM

class

(Frégate européenne multi-missions) / anti-submarine (ASW) variant
Builder: DCNS, Lorient, Brittany, France
STATUS:
Laid down: October 2013
Launched:

September 16, 2016
Commissioned: February 20, 2019
IN SERVICE
Homeport: Brest
Namesake: Bretagne region in western France
Technical Data: see INFO > Aquitaine / FREMM class Multipurpose Frigate
images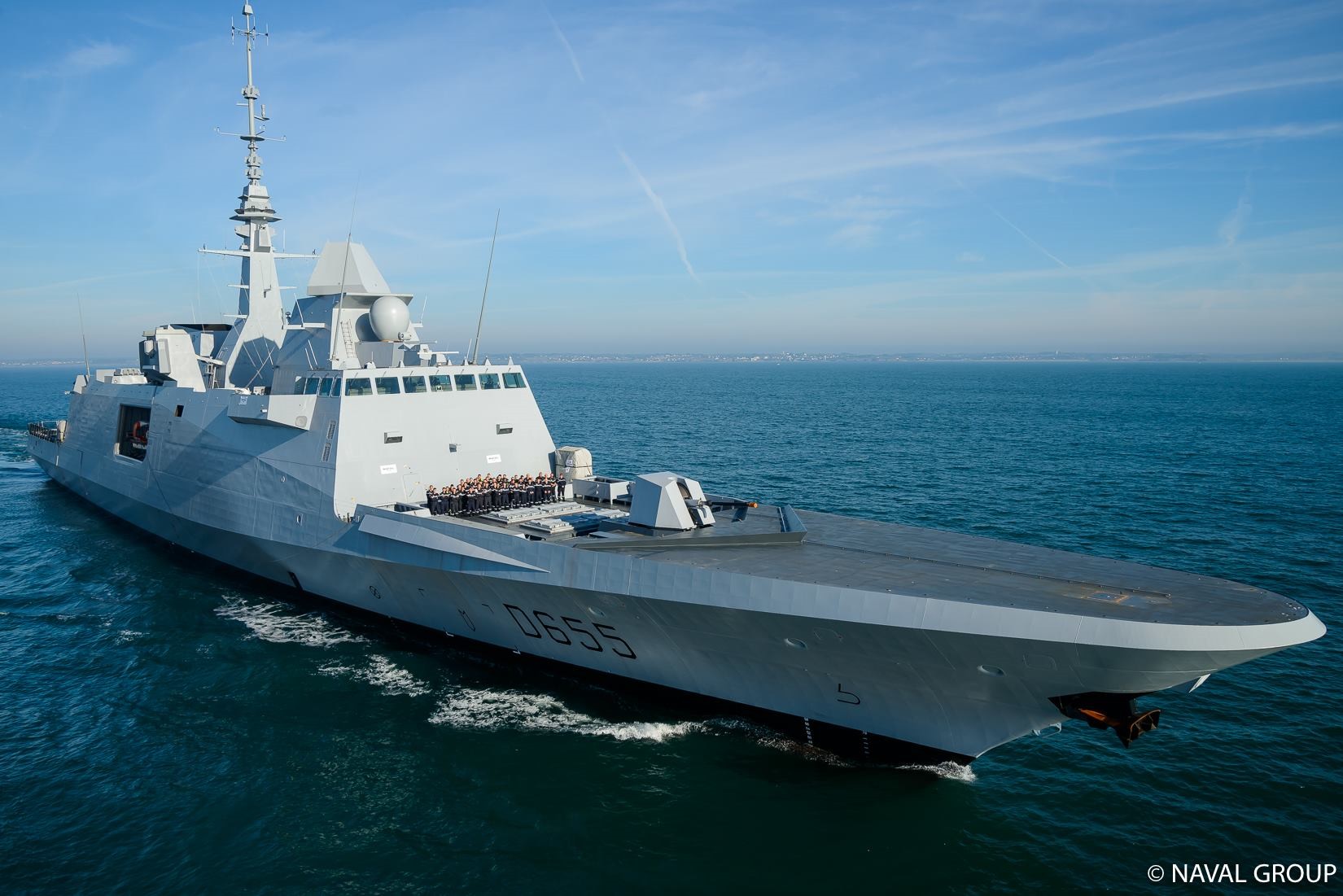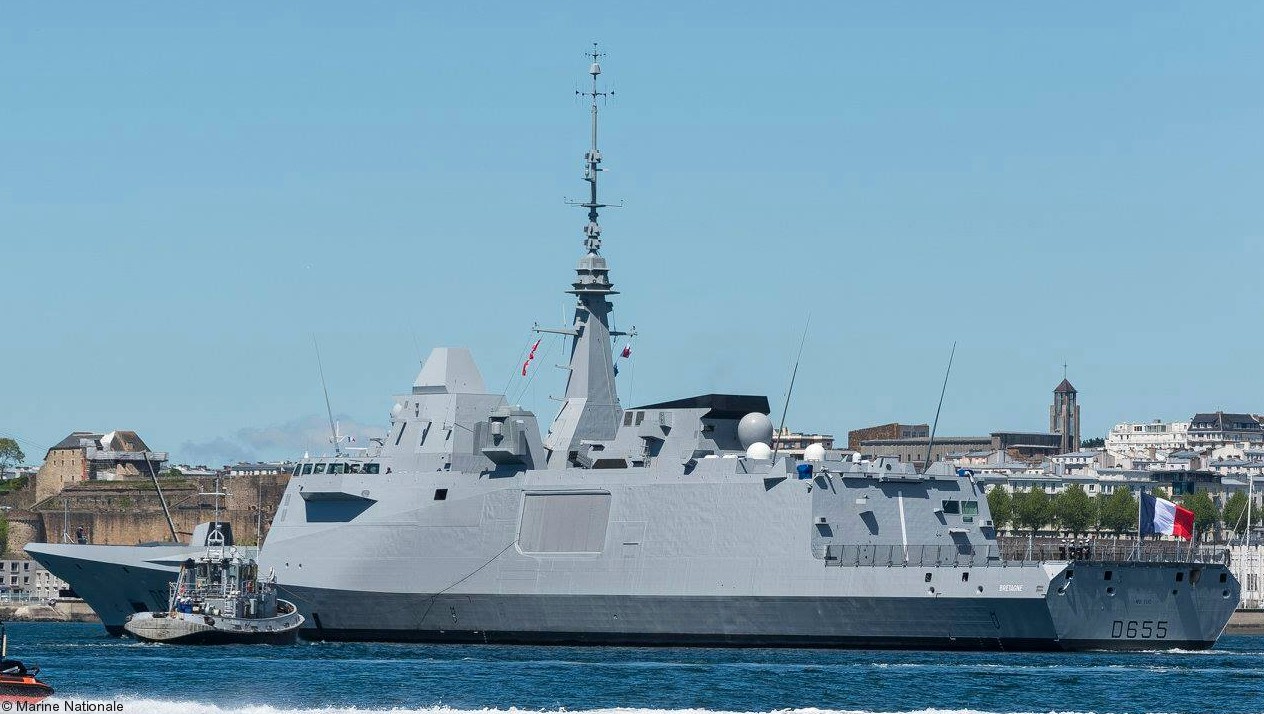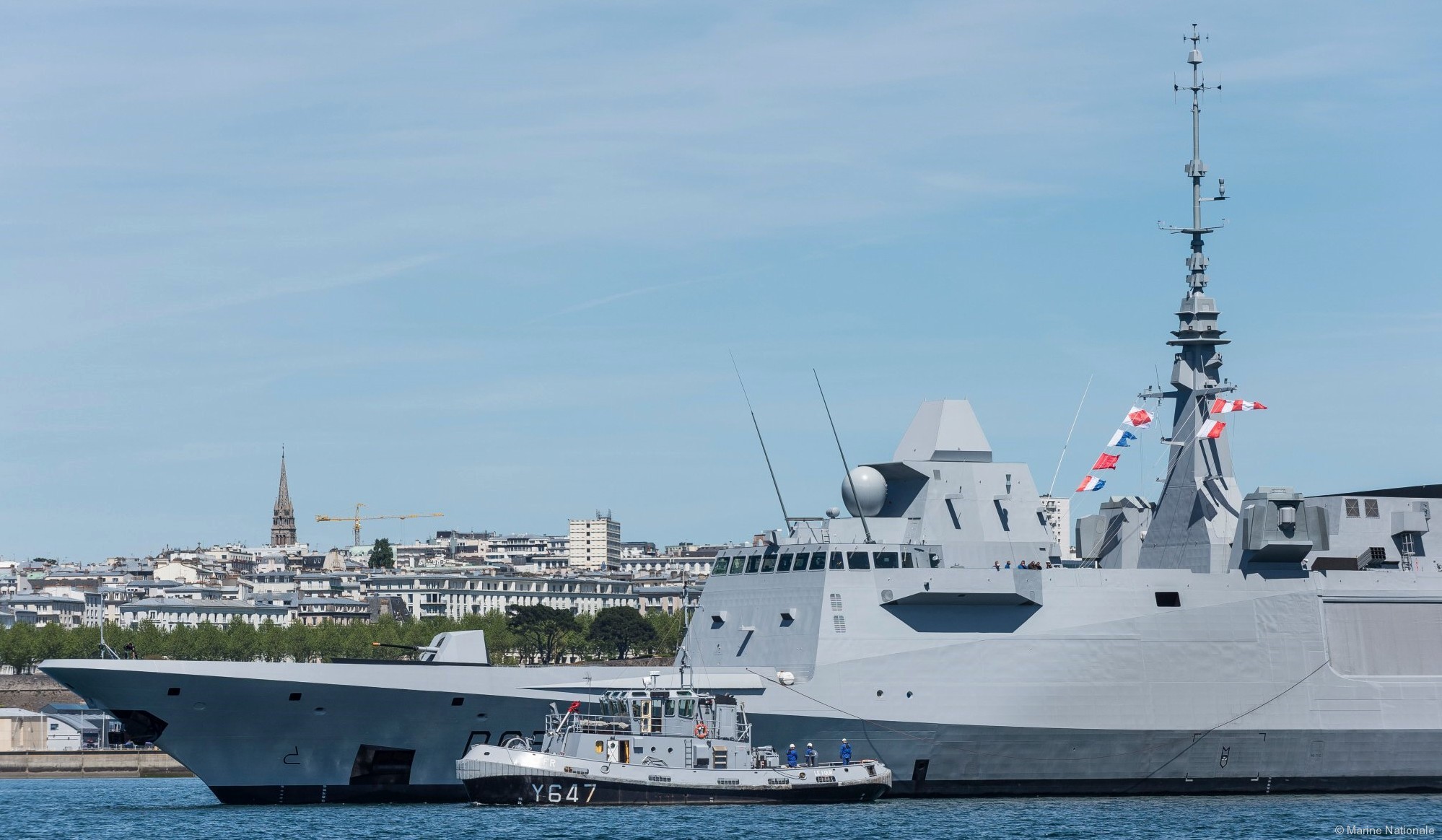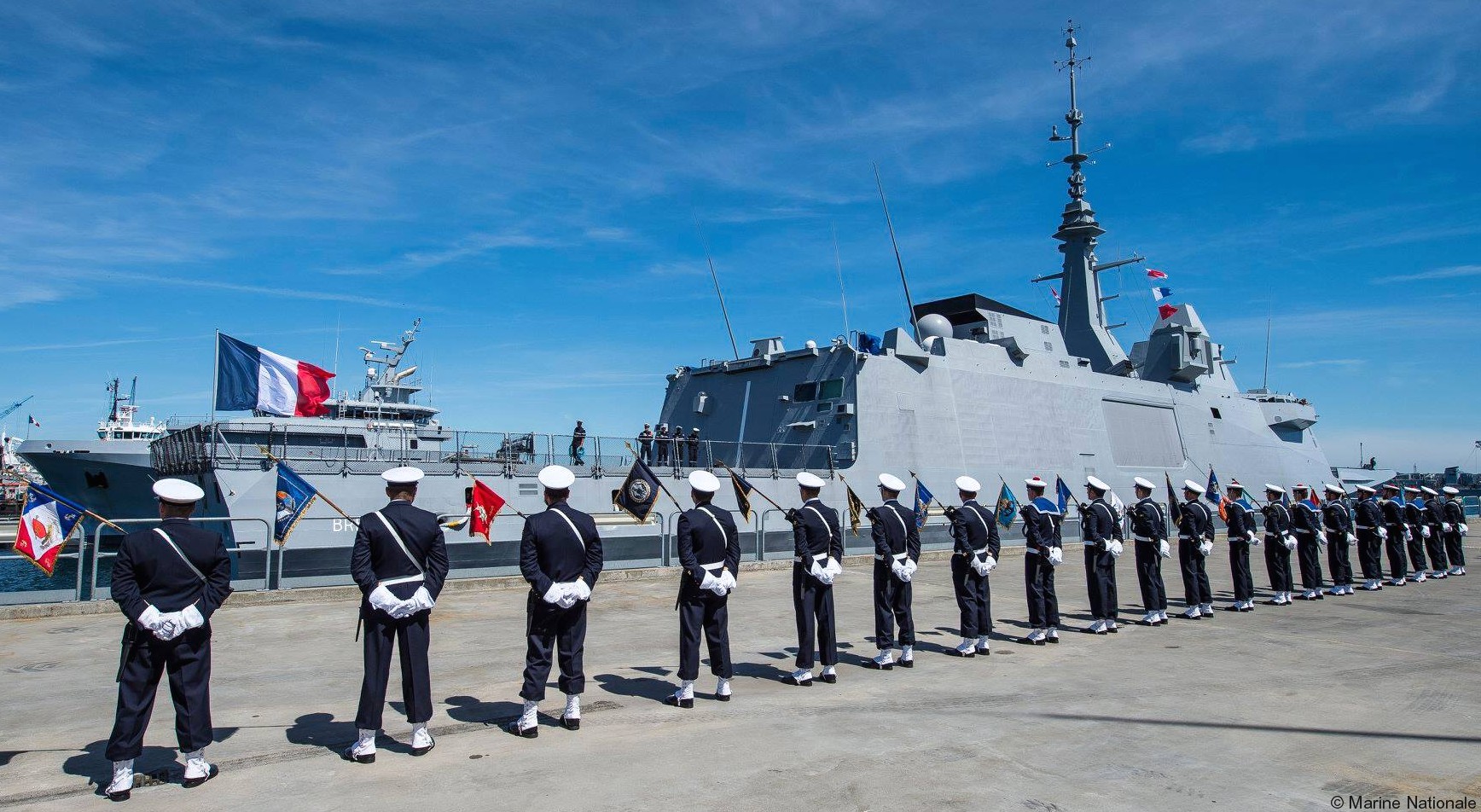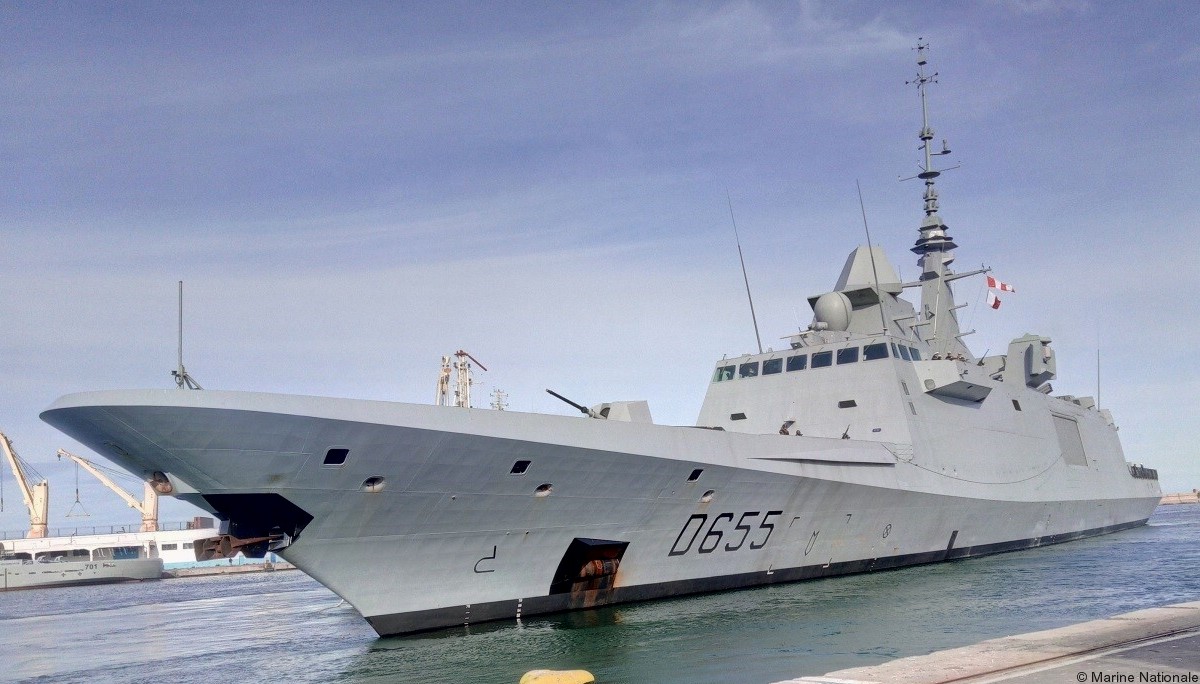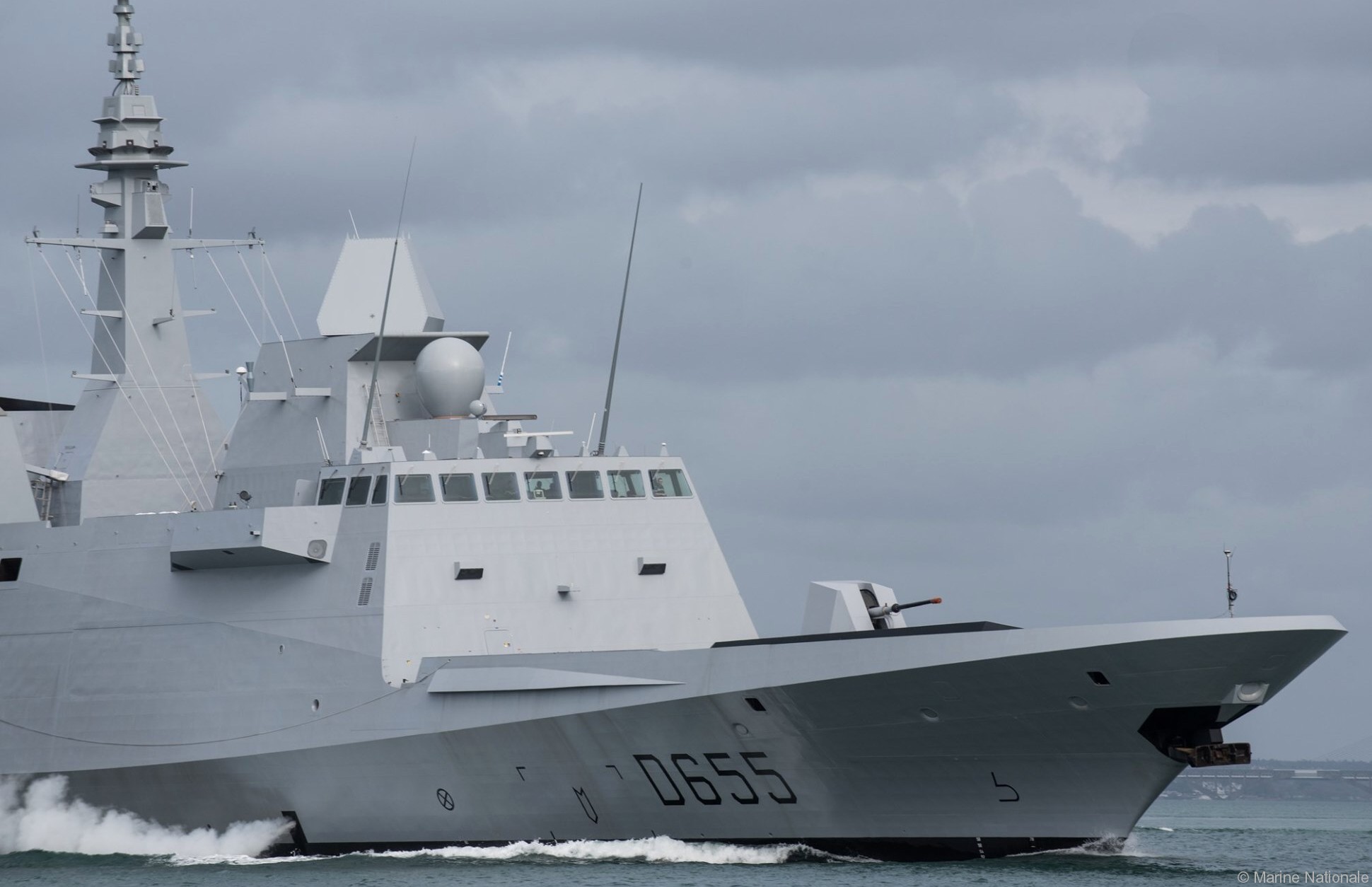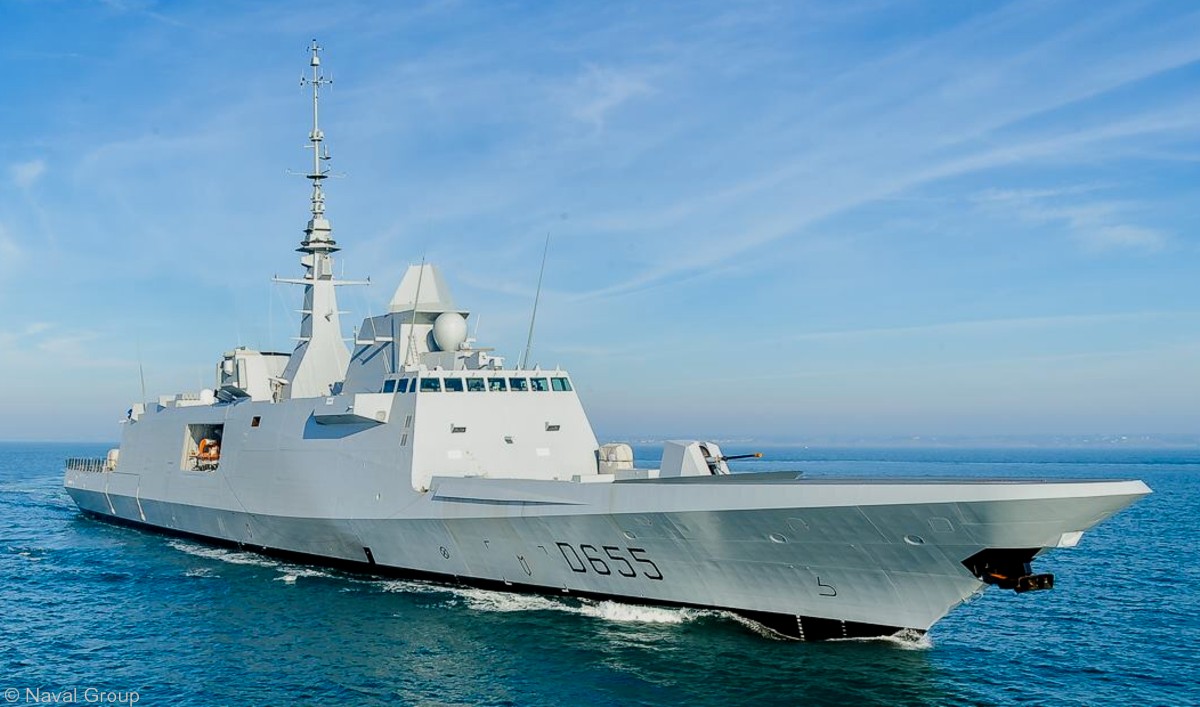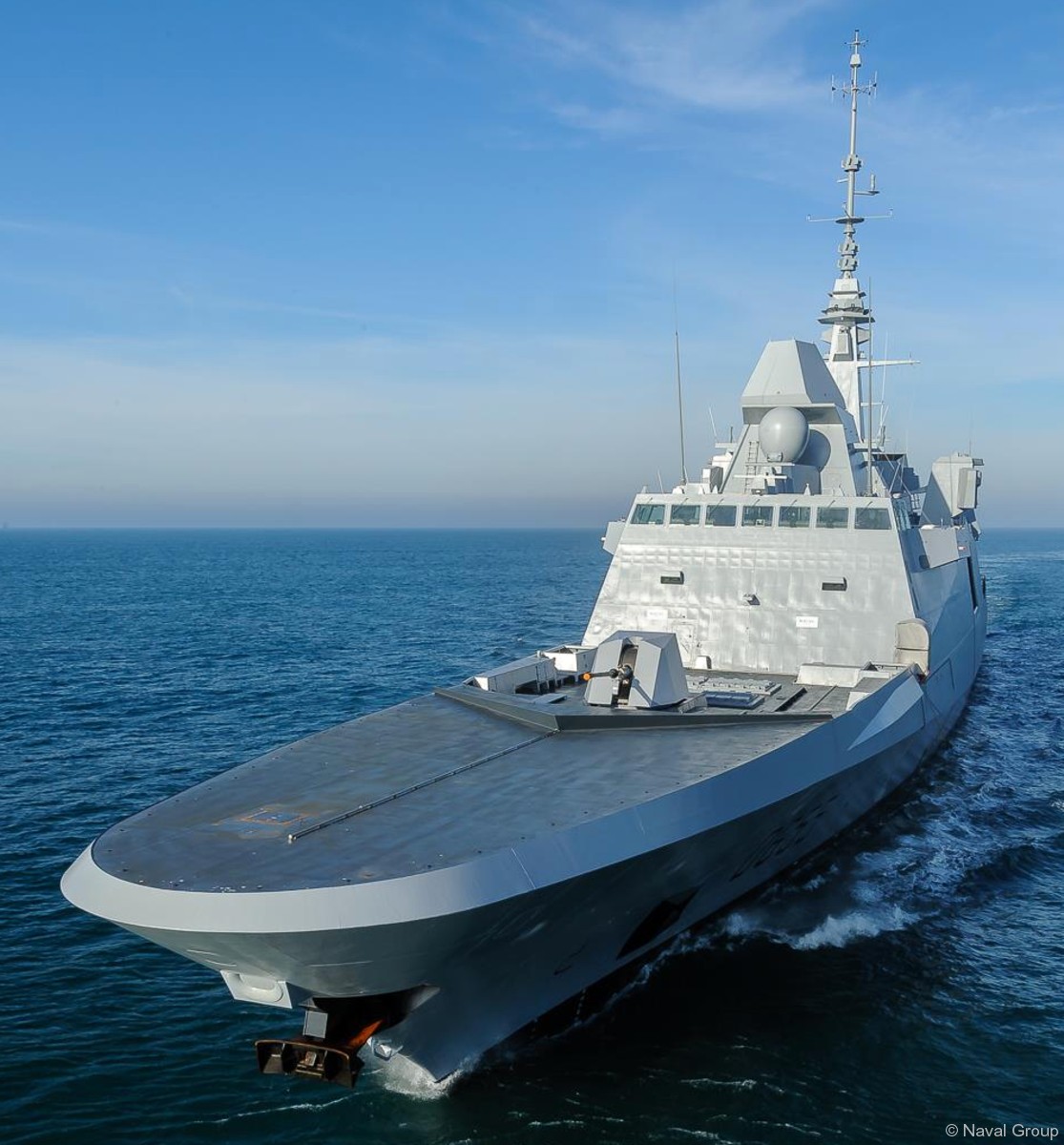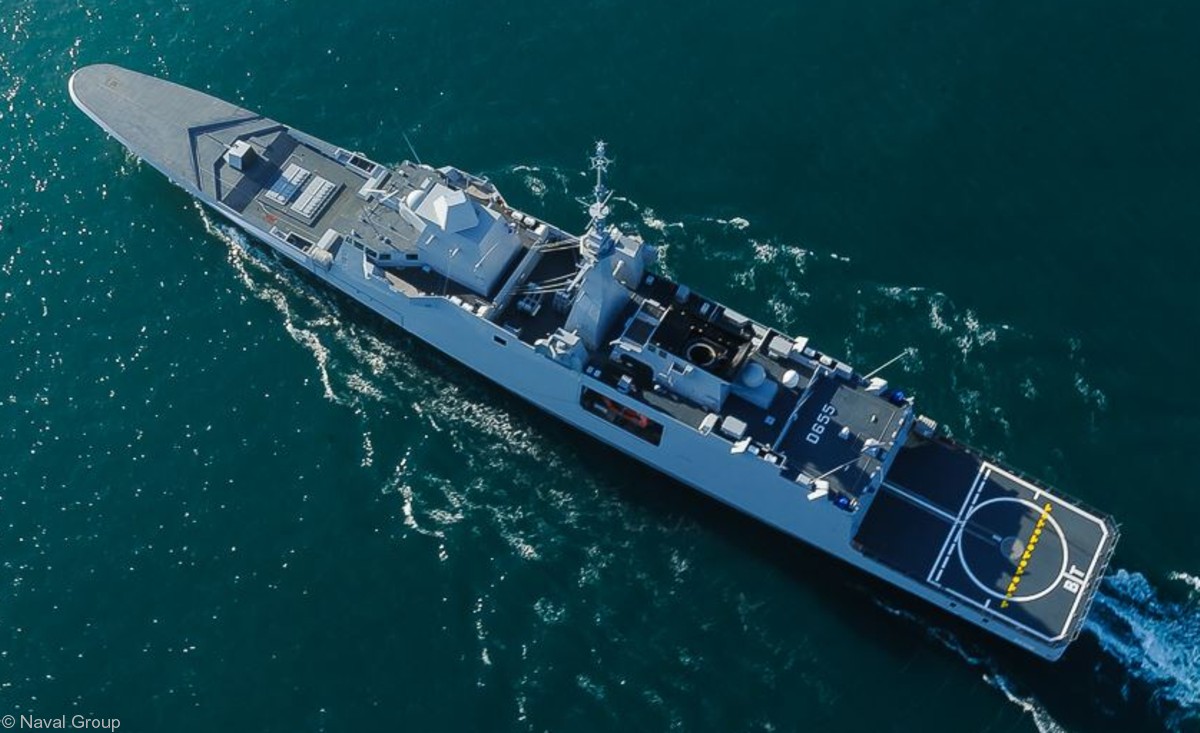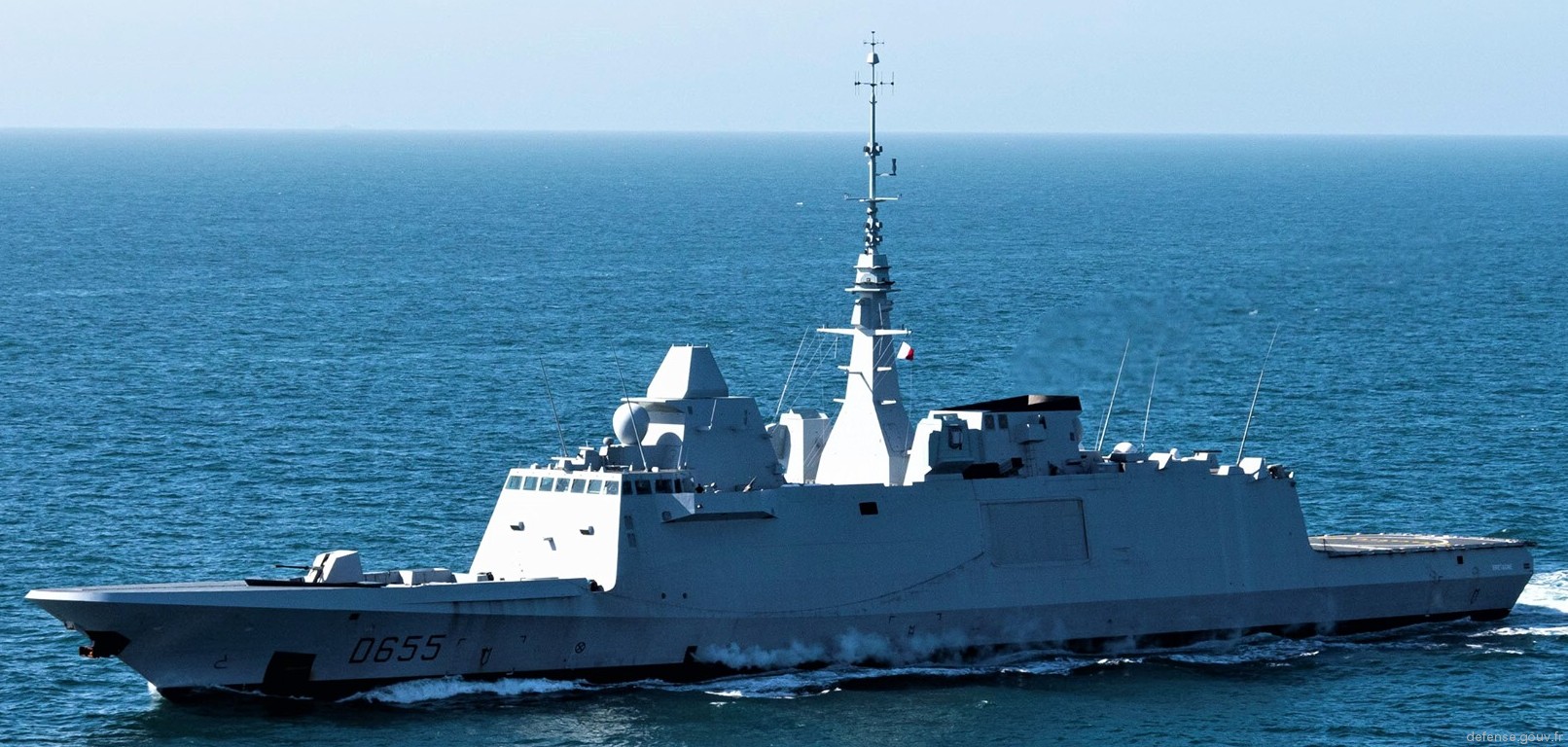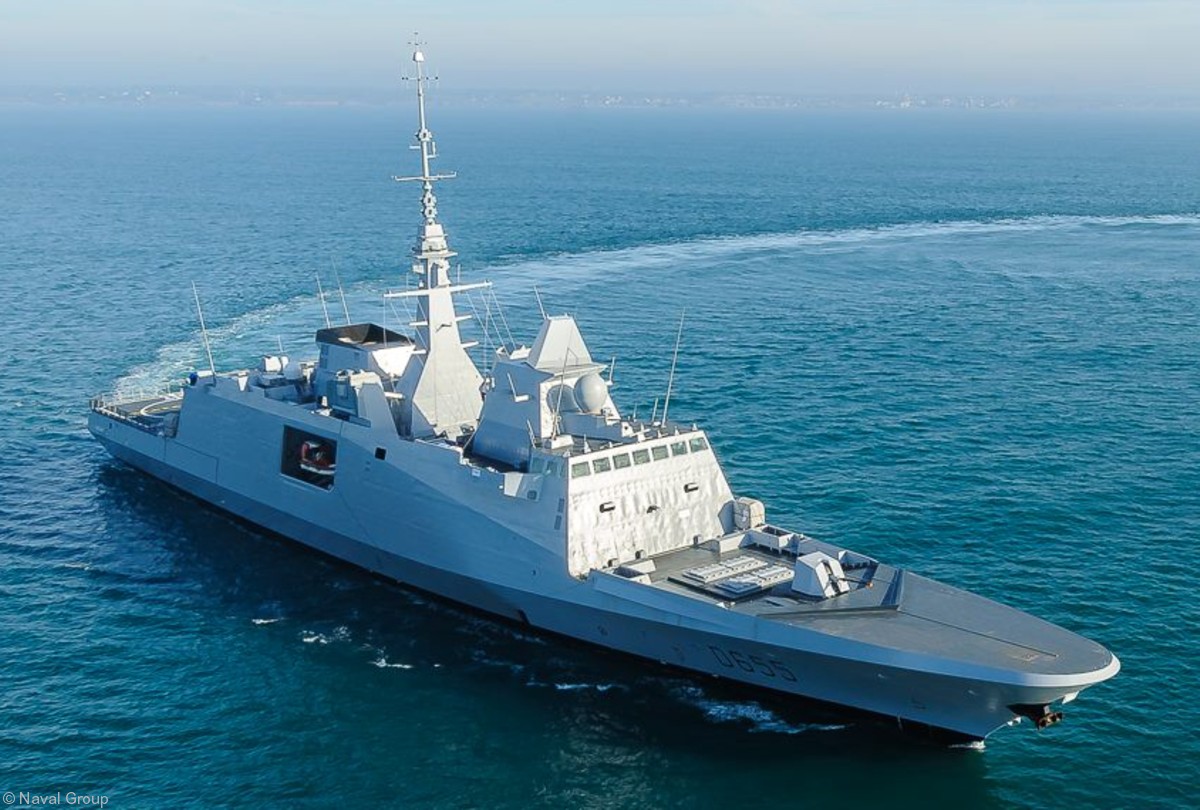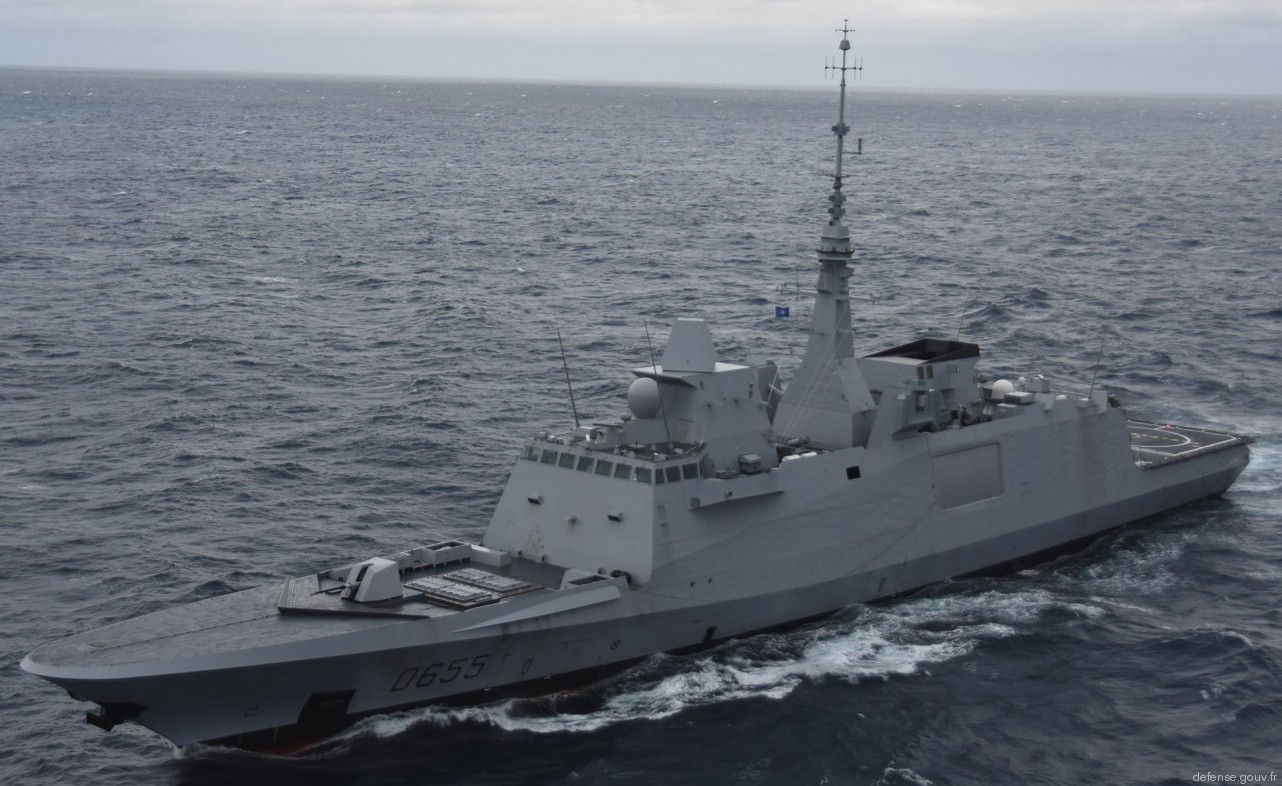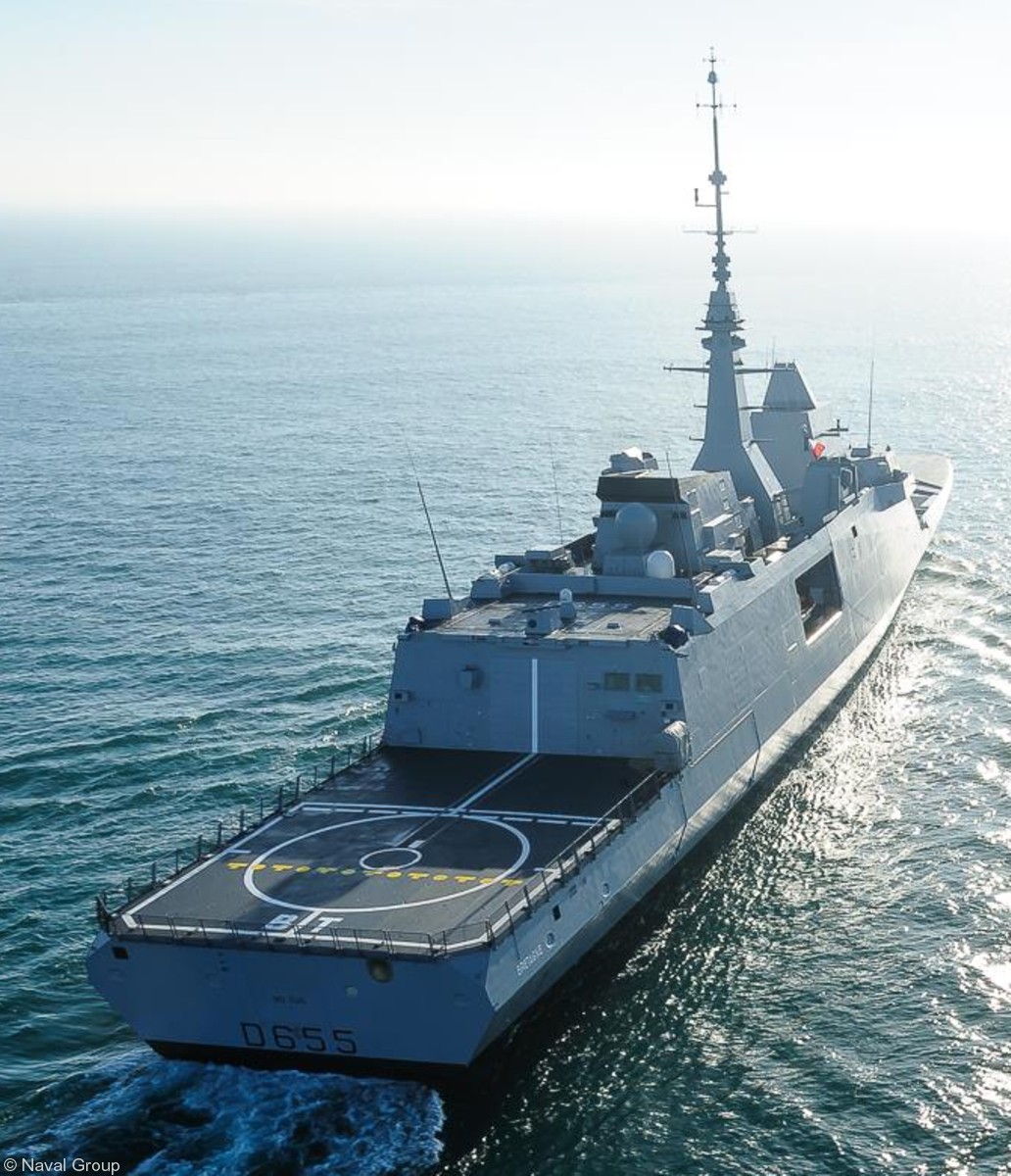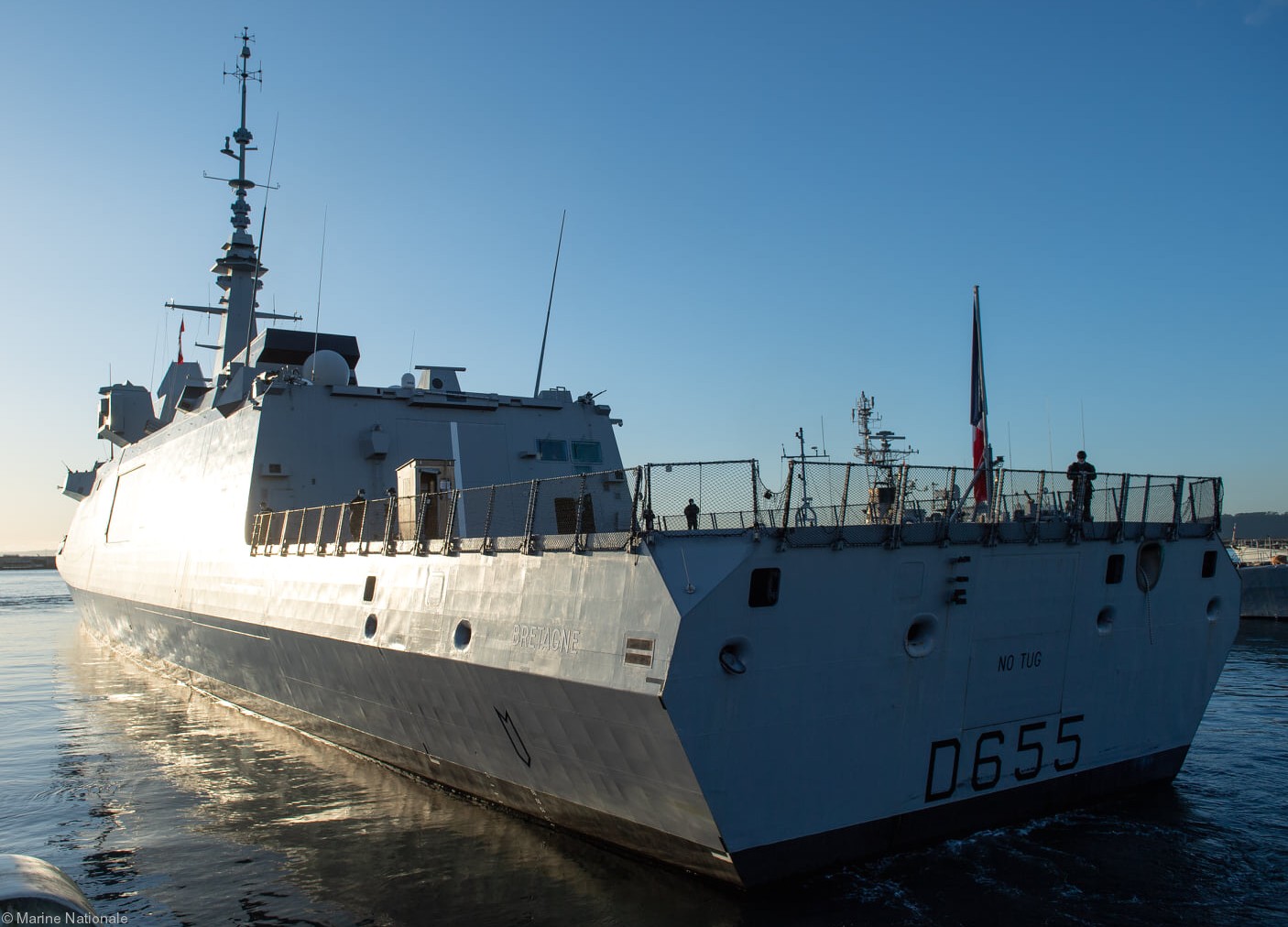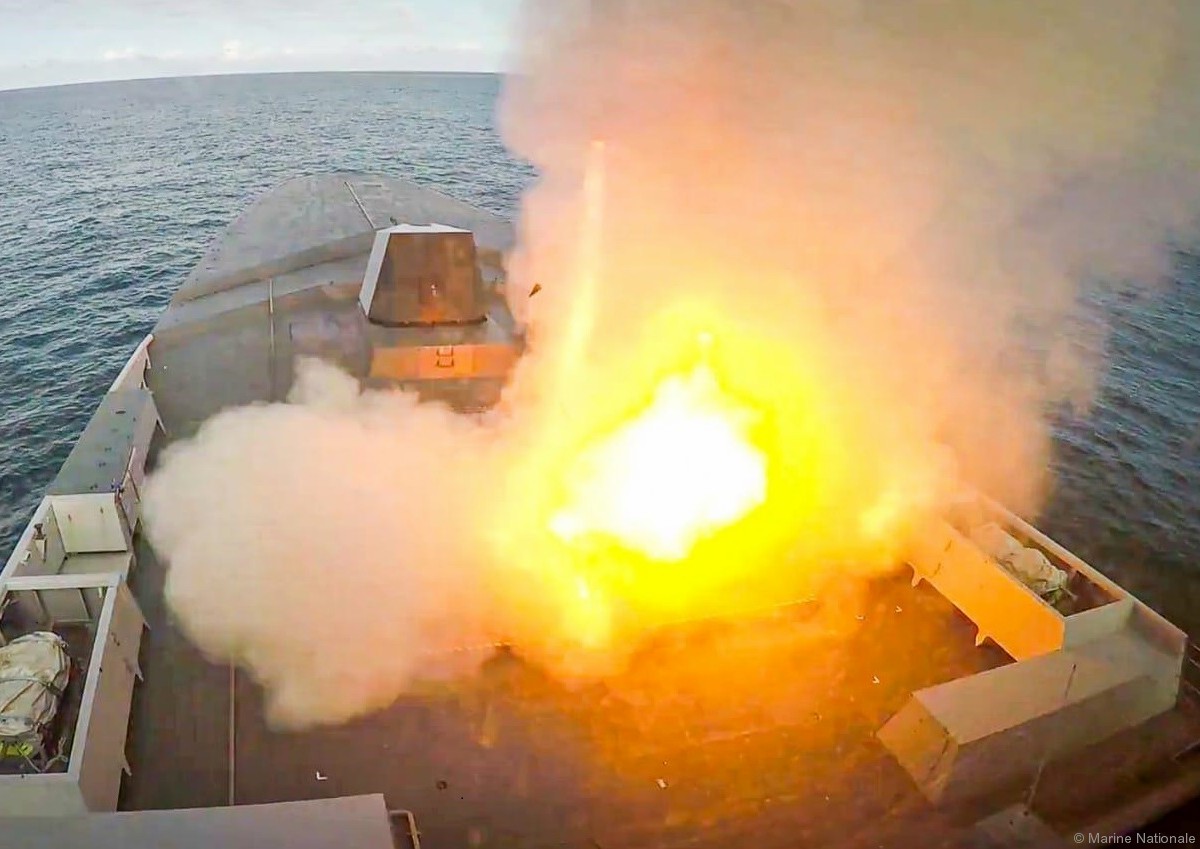 an MBDA Naval Cruise Missile (MdCN - Missile de Croisière Naval) was fired from the SYLVER A-70 Vertical Launching System / VLS
FS Bretagne (D 655):

After her maiden voyage on a long-term deployment to the North Atlantic - in which she is participating in NATO Forces Exercise Trident Juncture 2018 - and the Caribbean between 30 August and 10 December 2018, FS Bretagne was admitted to active service on February 20, 2019 and began its operational career from its home port in the arsenal of Brest, like FS Aquitaine and FS Normandy. Its main mission when in French waters is the protection of maritime approaches and that of Le Triomphant class nuclear submarines (SNLE) operating from Île Longue.

Its first firing of an Aster 15 surface-to-air missile took place on May 12, 2019, during an allied campaign of fire against a supersonic target.

On June 6, 2019, FS Bretagne provided maritime surveillance off Omaha Beach during the commemorative ceremonies of the 75th anniversary of D-Day and then participated in the Armada of Rouen.

On August 27, 2020, the Bretagne is the third FREMM Frigate to pass to the double crew (A and B of 109 sailors each; a certain number of them coming from the withdrawal of the Destroyer D 645 FS La Motte-Picquet from active service) taking turns every four months in order to ensure greater operational maintenance of the vessel.

Bretagne (Brittany)

... is the farthest west of the regions of Metropolitan France. It is named after the historic and geographic region of Brittany, of which it constitutes 80%. The capital is Rennes. It is a peninsular region bordered by the English Channel to the north and the Bay of Biscay to the south, and its neighboring regions are Normandy to the northeast and Pays de la Loire to the southeast. Bro Gozh ma Zadoù is the anthem of Brittany. It is sung to the same tune as that of the national anthem of Wales, Hen Wlad Fy Nhadau, and has similar words. As a region of France, Brittany has a Regional Council, which was most recently elected in 2015.
patches + more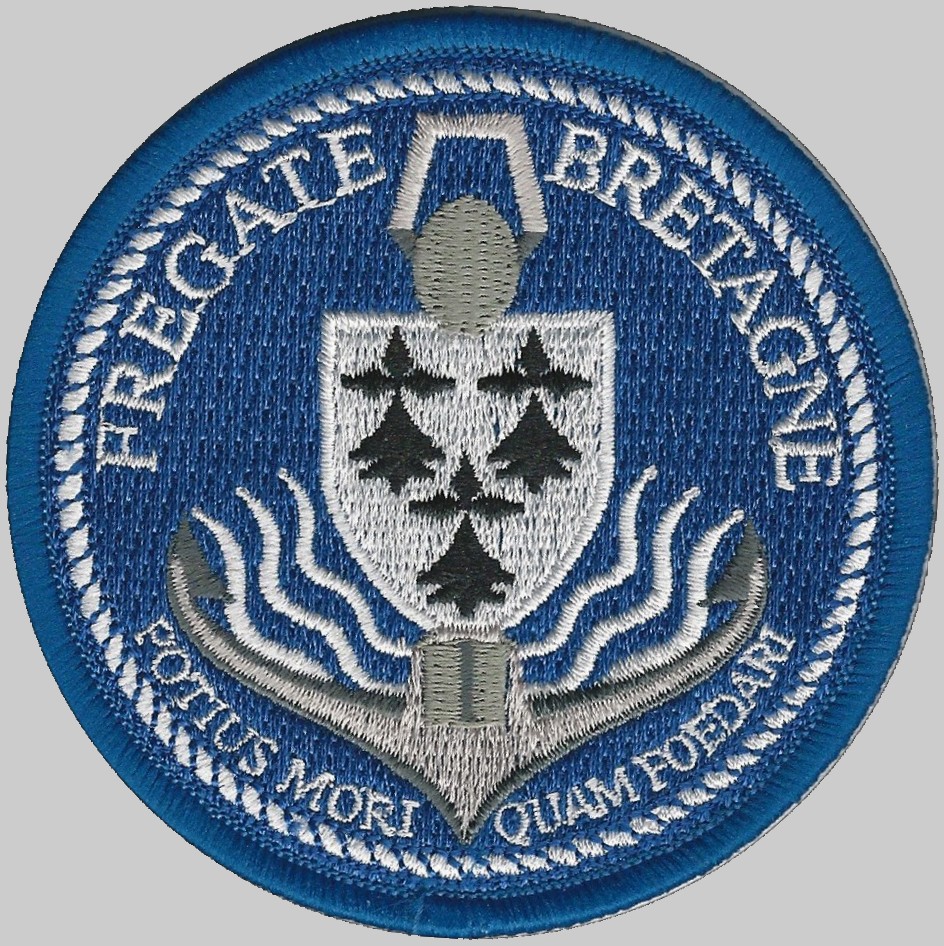 |
seaforces.org
|
French Navy start page
|