HOME | US Navy - ships | US Navy - air units | USMC - air units | International Navies | Weapon Systems | Special Reports
French Navy / Marine Nationale
-
Multipurpose Frigate
D 654 FS Auvergne
03/22
Type, class: Multipurpose Frigate; Aquitaine / FREMM

class

(Frégate européenne multi-missions) / anti-submarine (ASW) variant
Builder: DCNS, Lorient, Brittany, France
STATUS:
Laid down: August 2012
Launched:

September 2, 2015
Commissioned: February 14, 2018
IN SERVICE
Homeport: Toulon
Namesake: Auvergne region in central France
Technical Data: see INFO > Aquitaine / FREMM class Multipurpose Frigate
images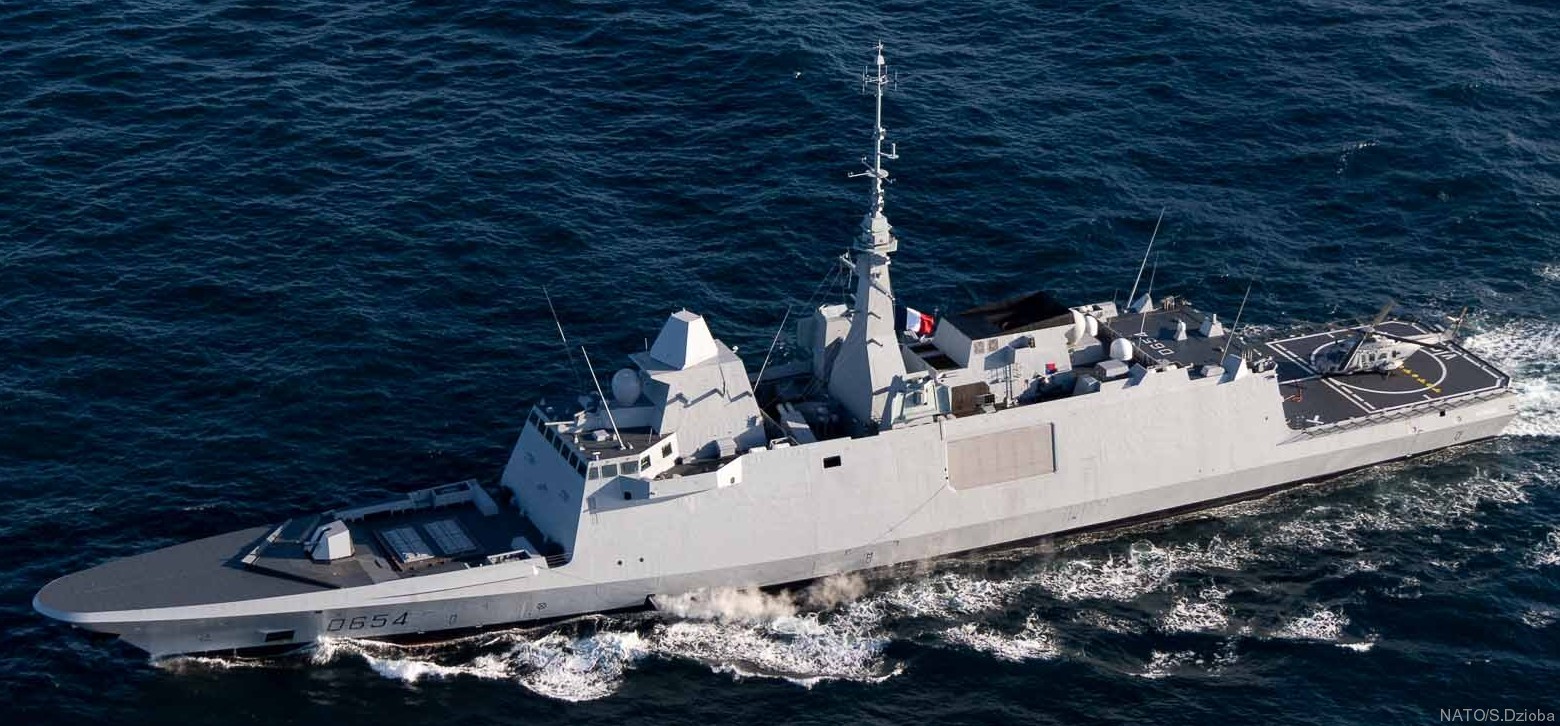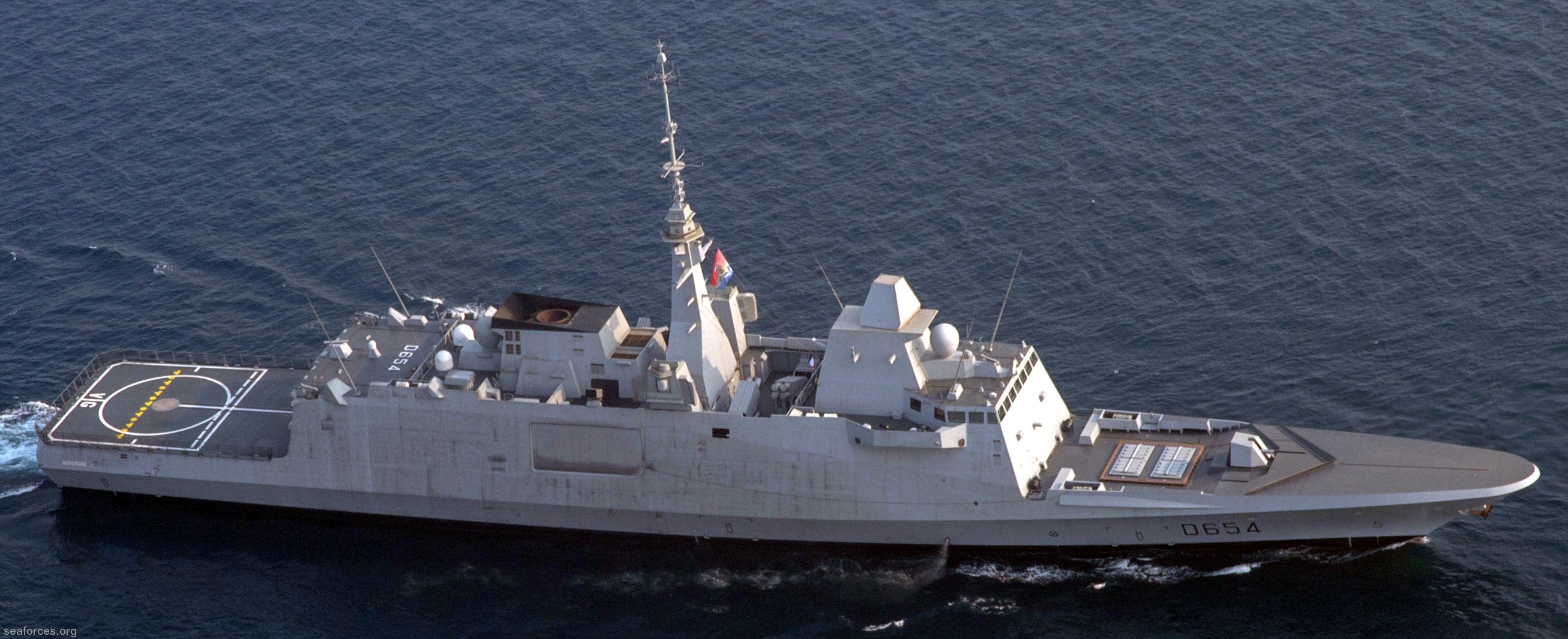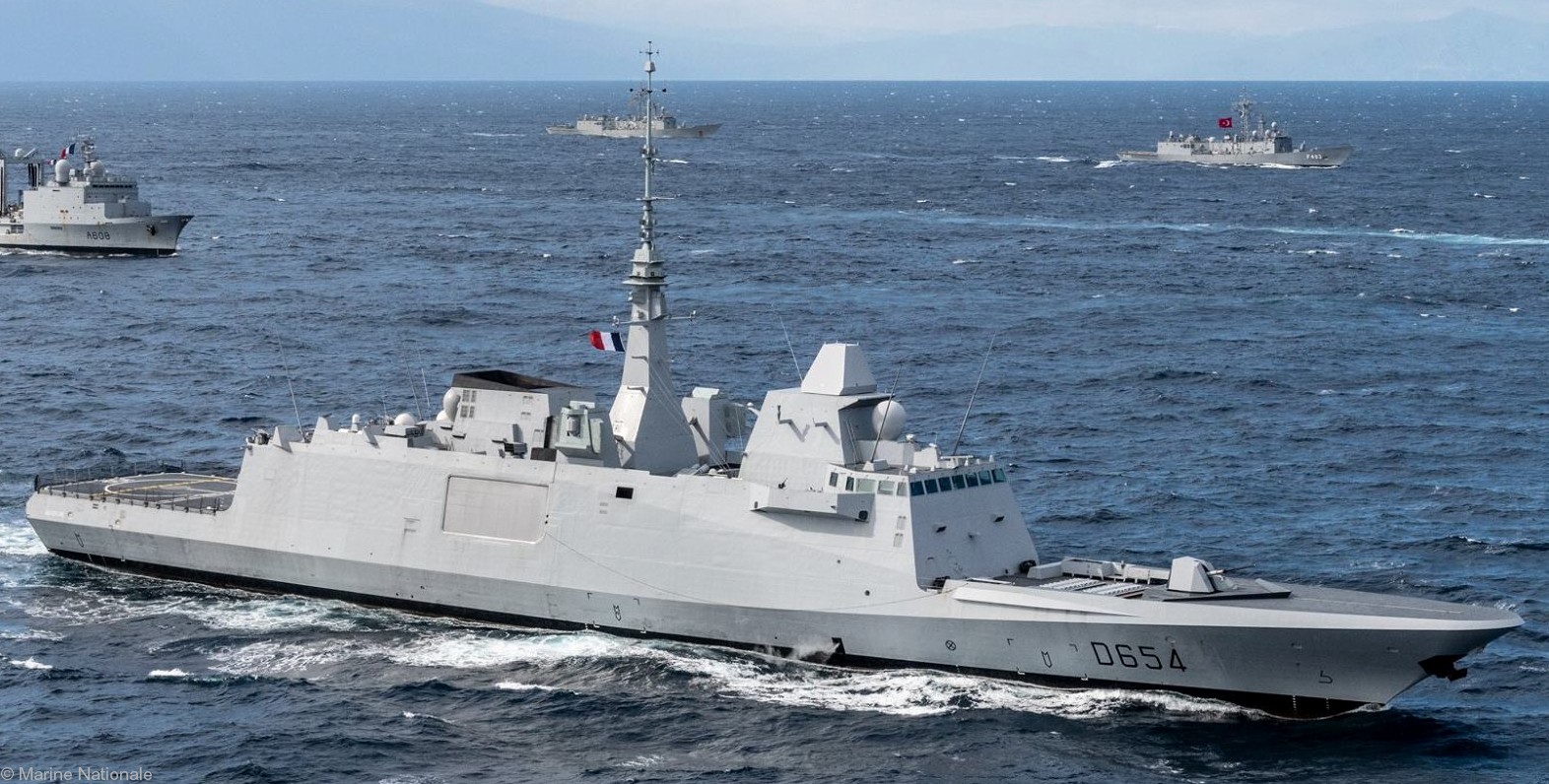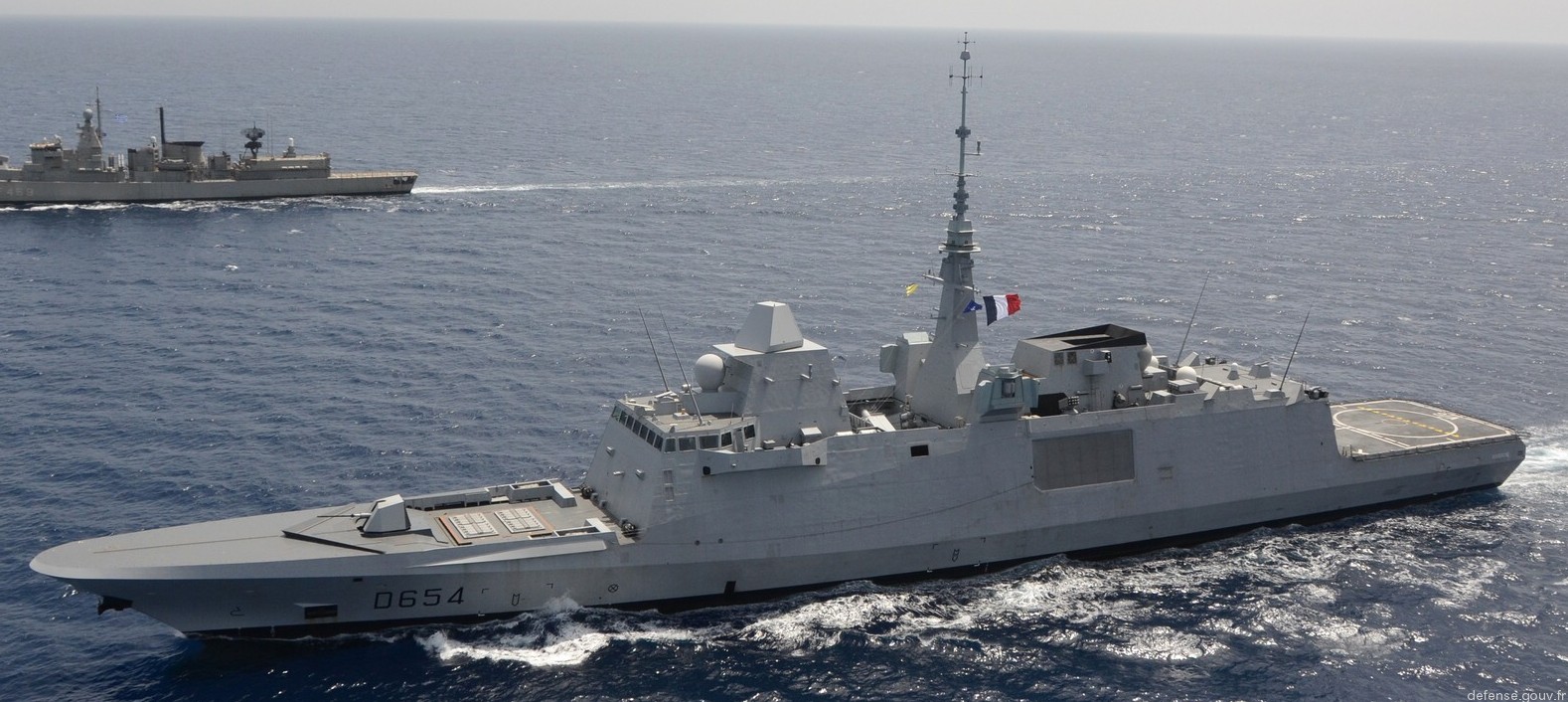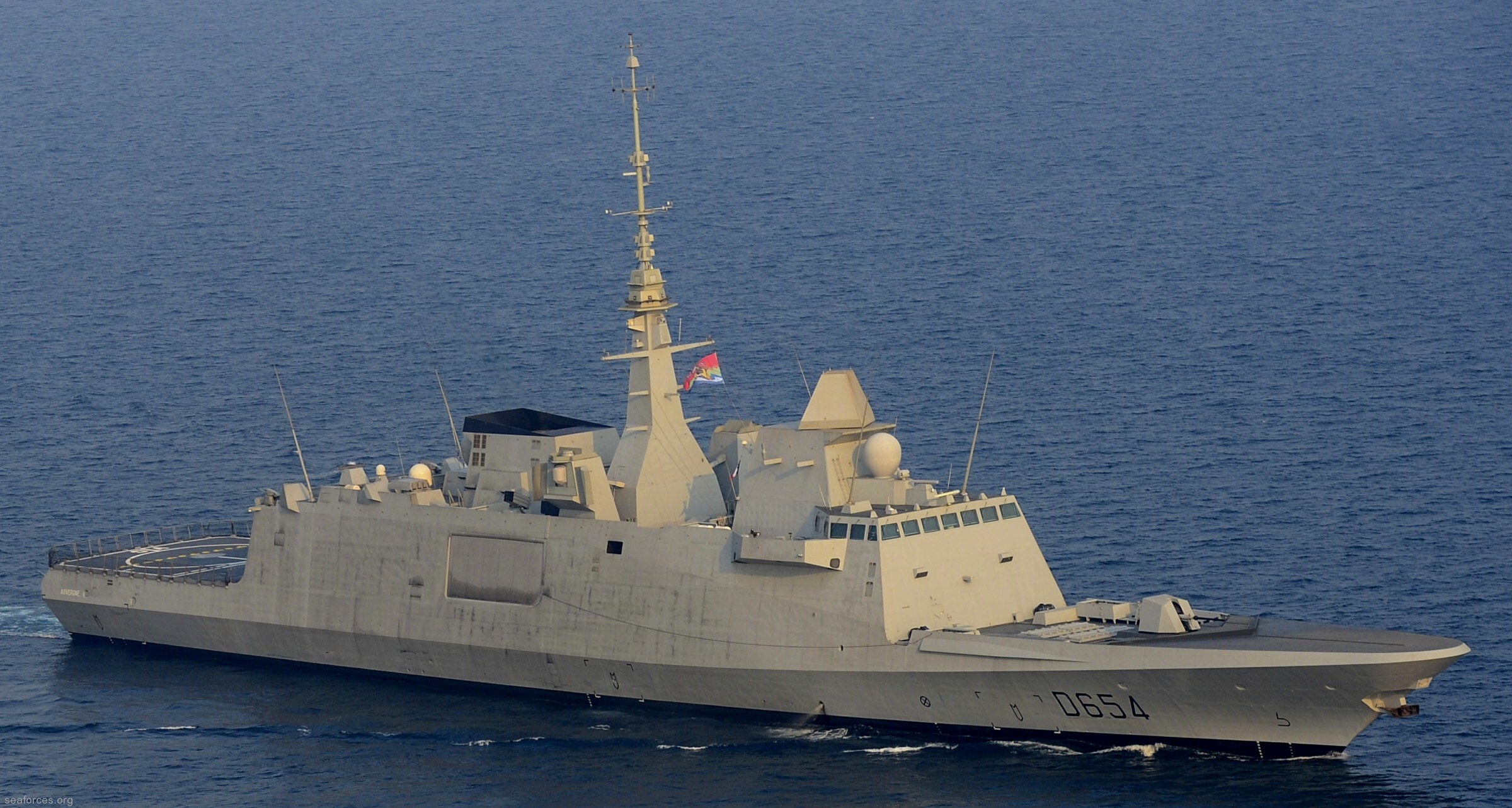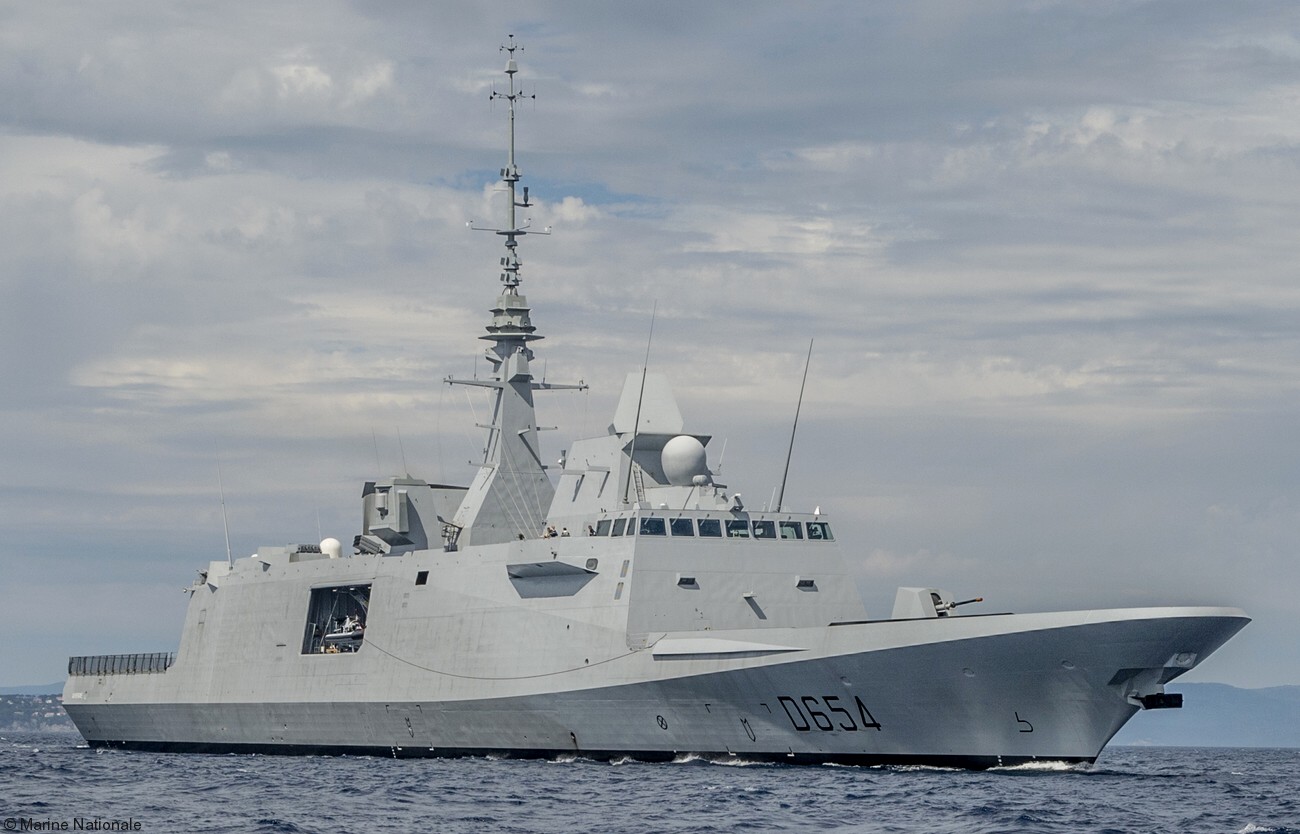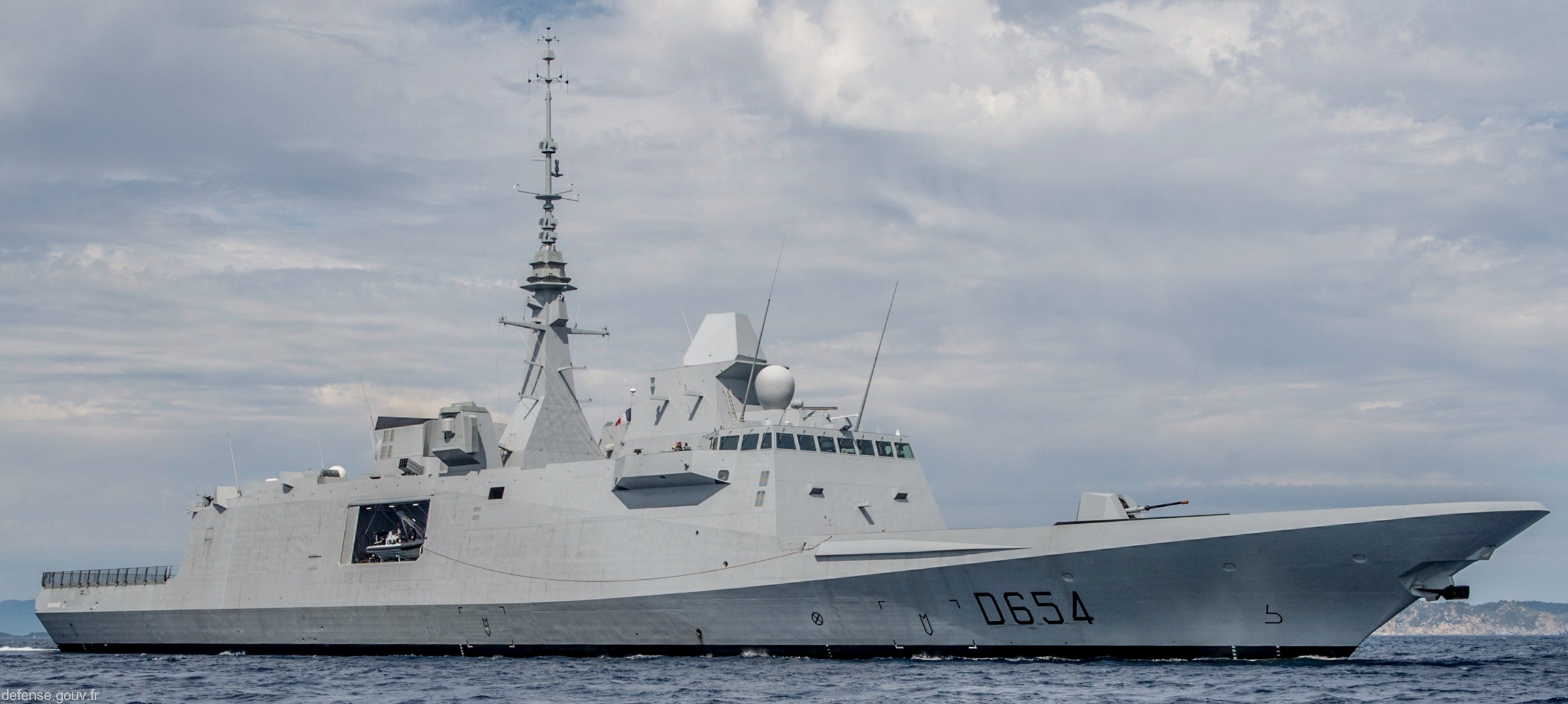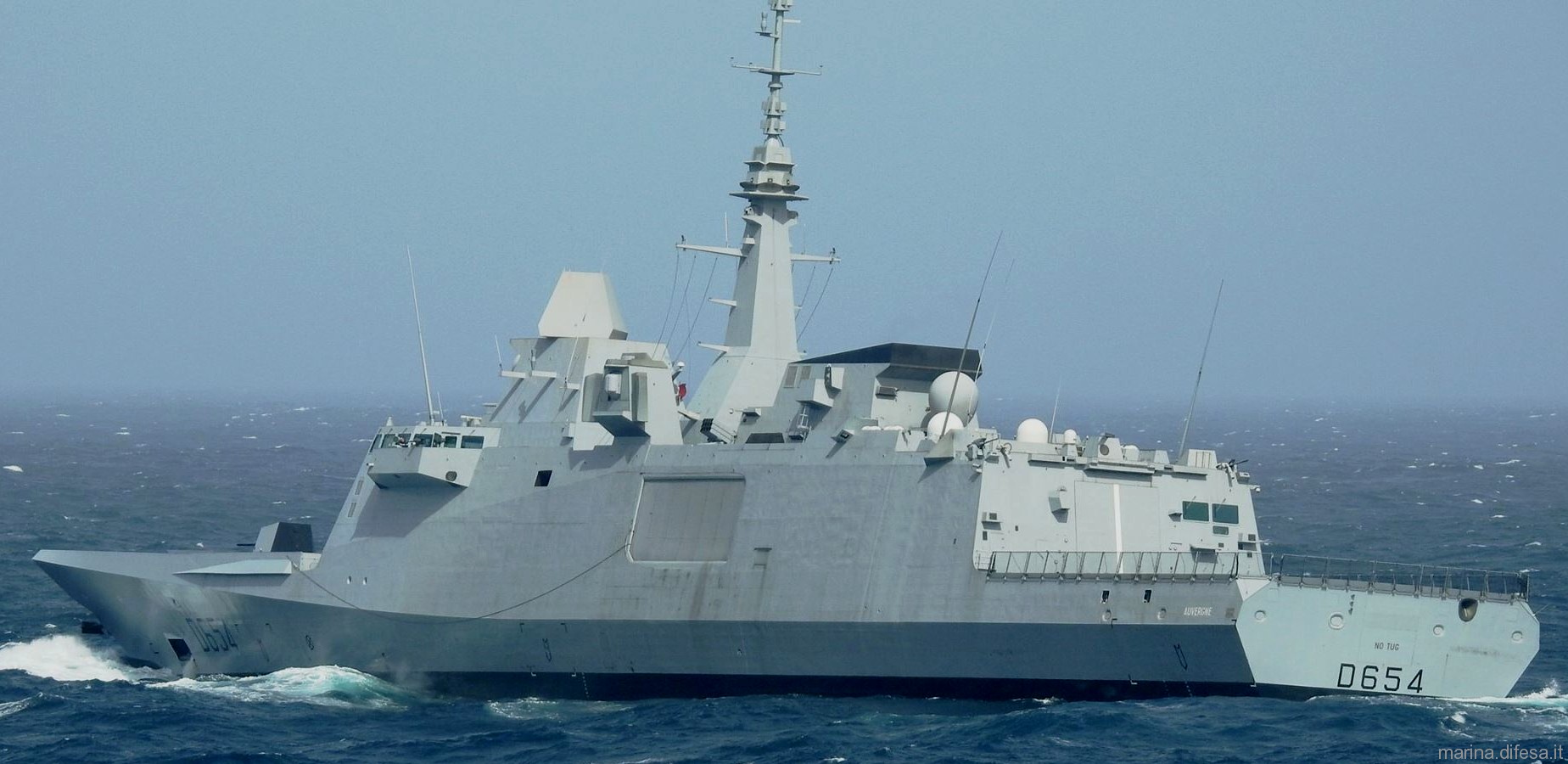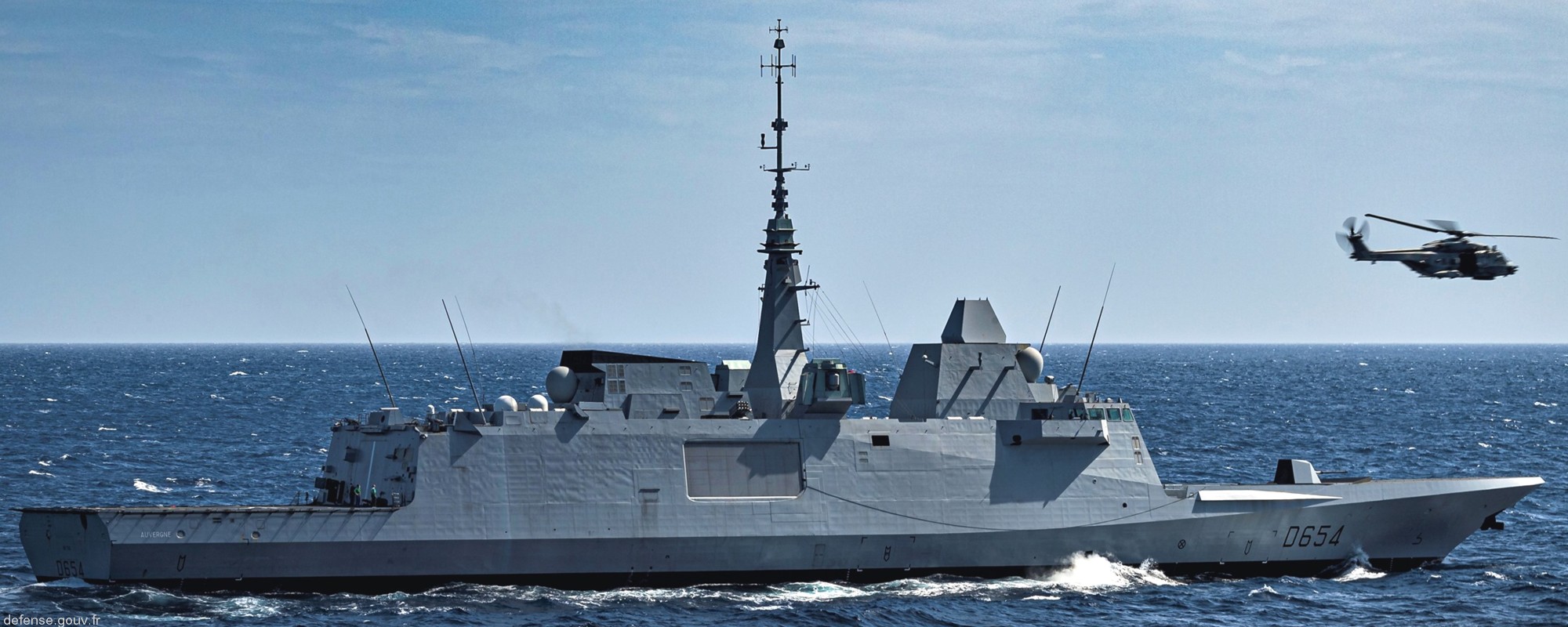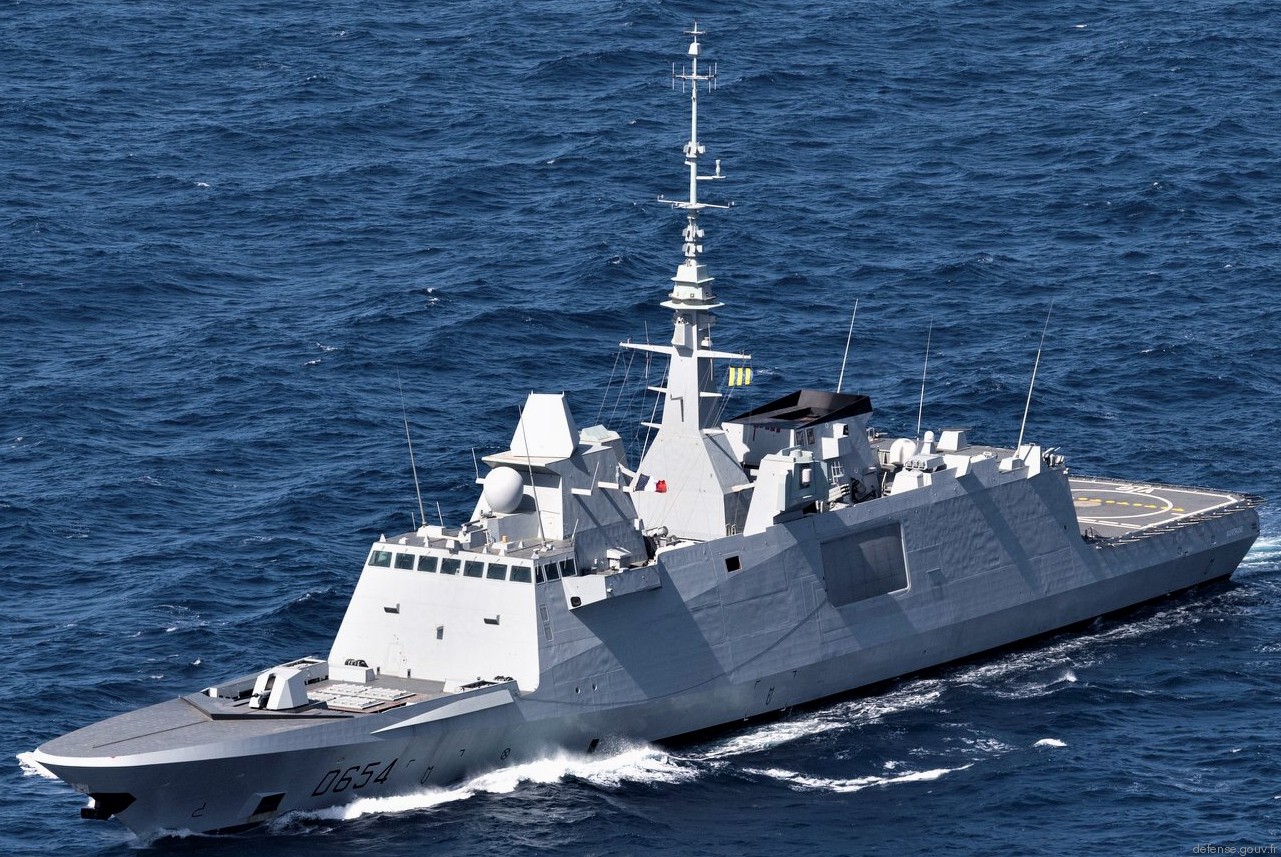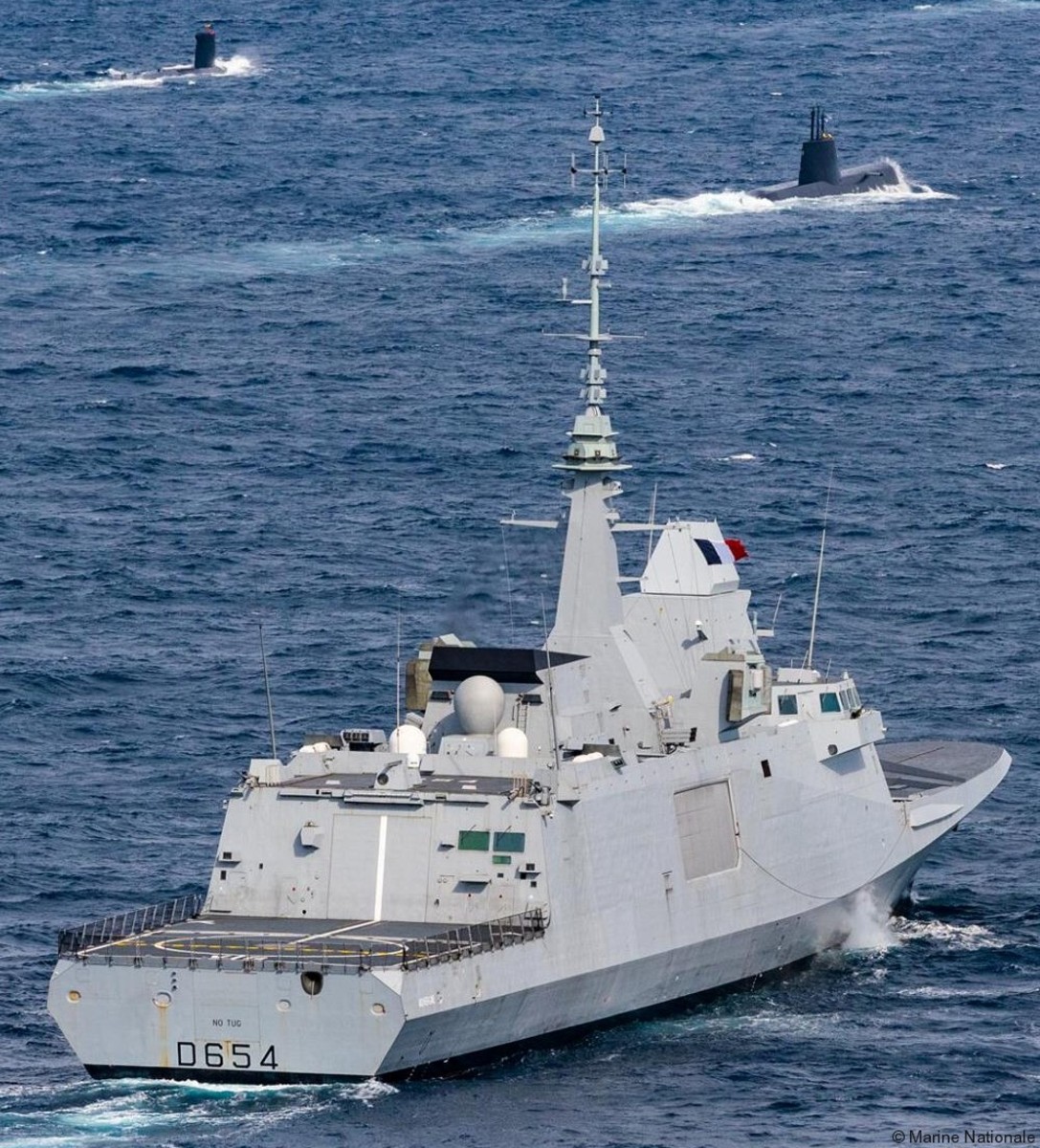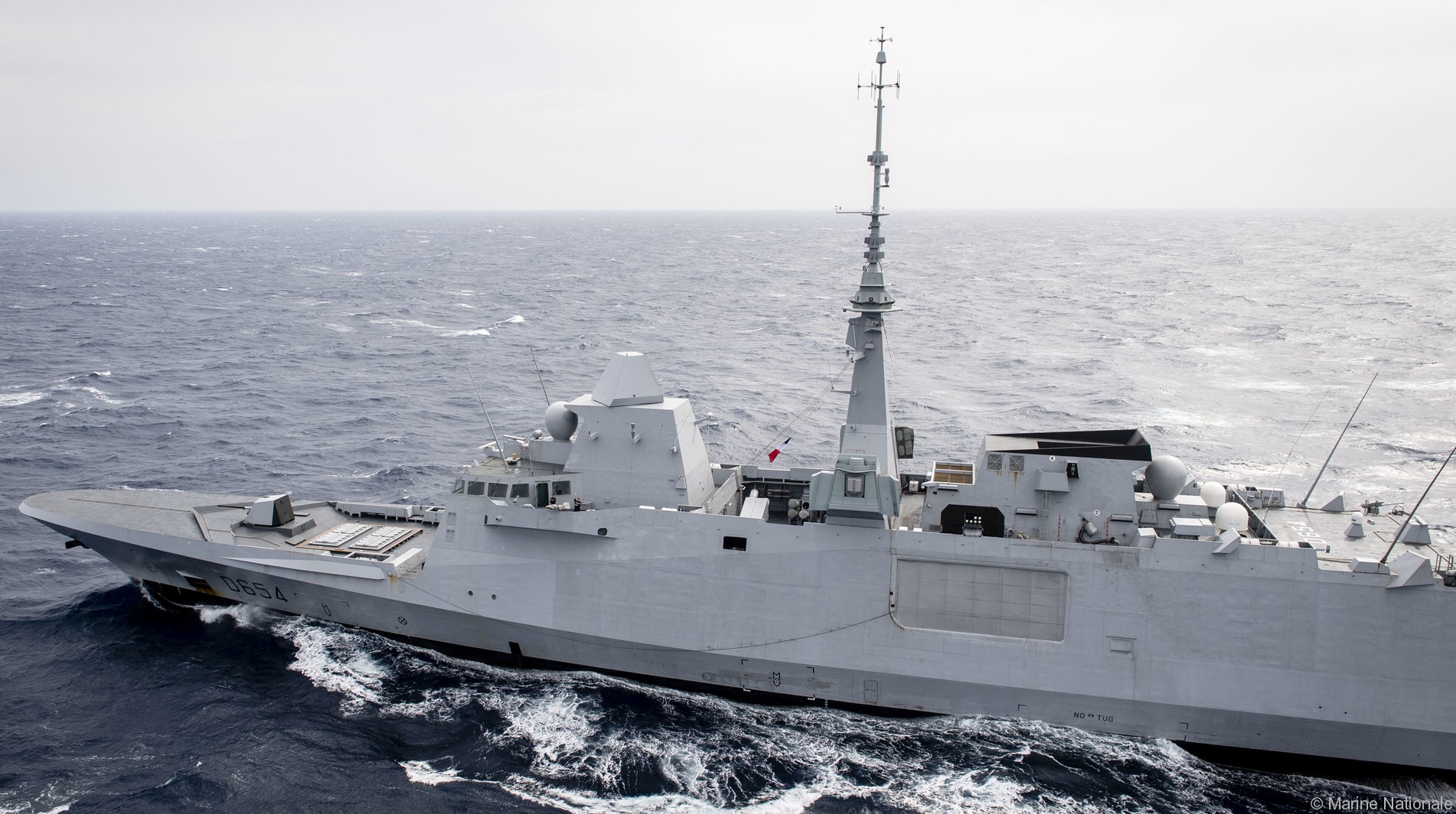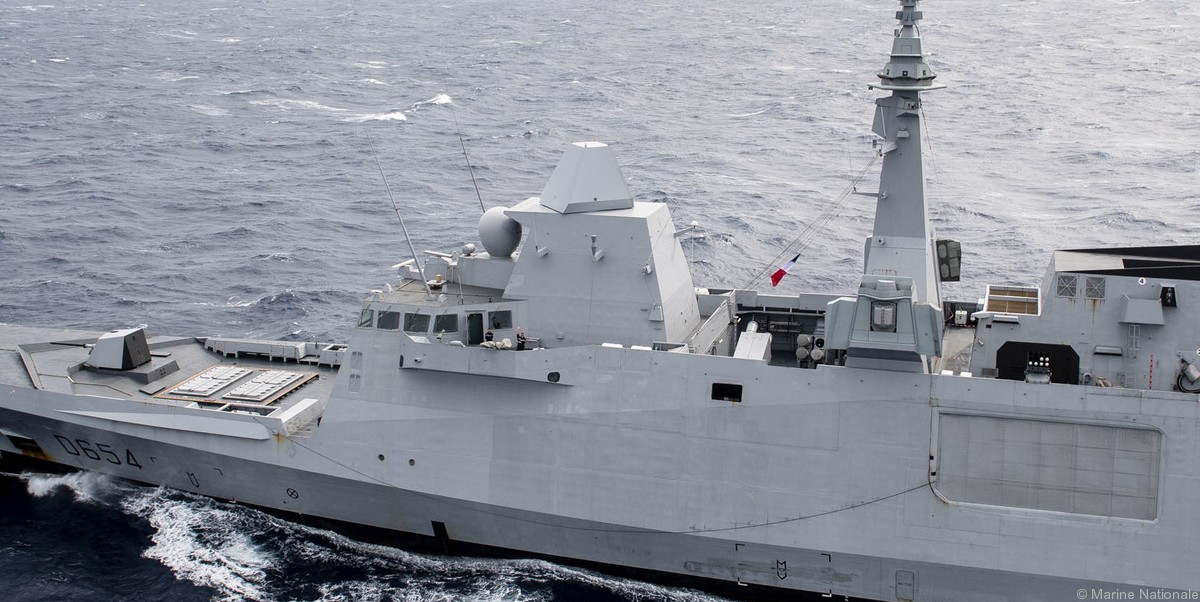 excerpt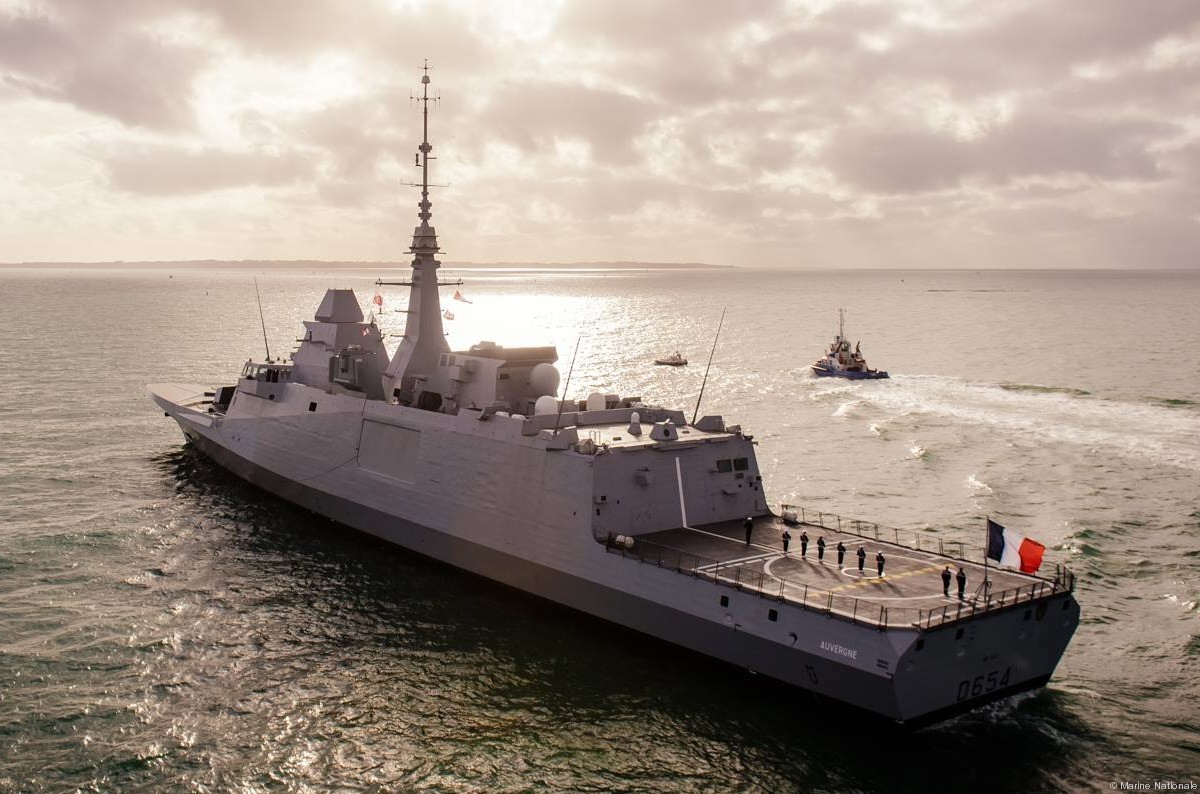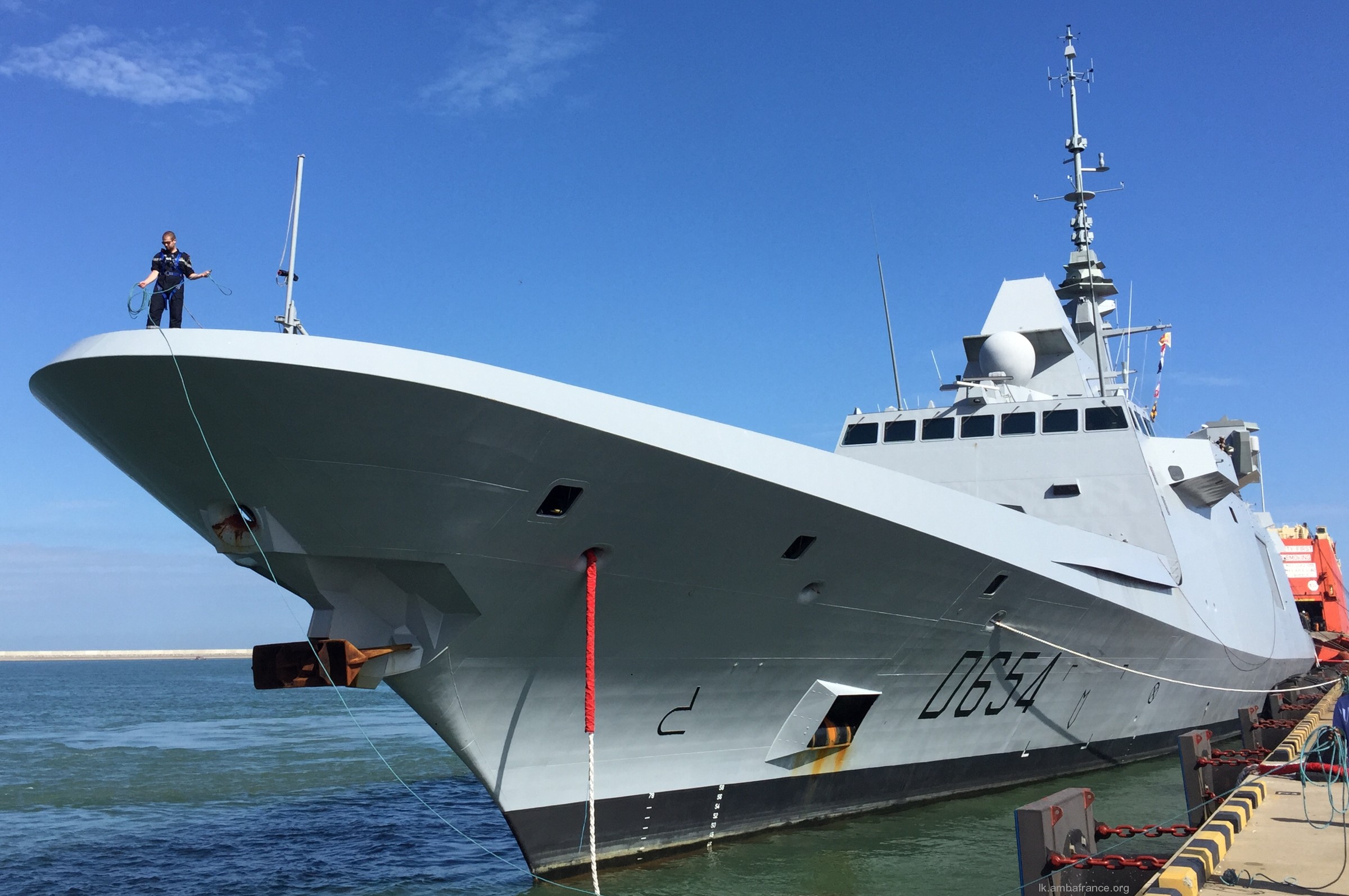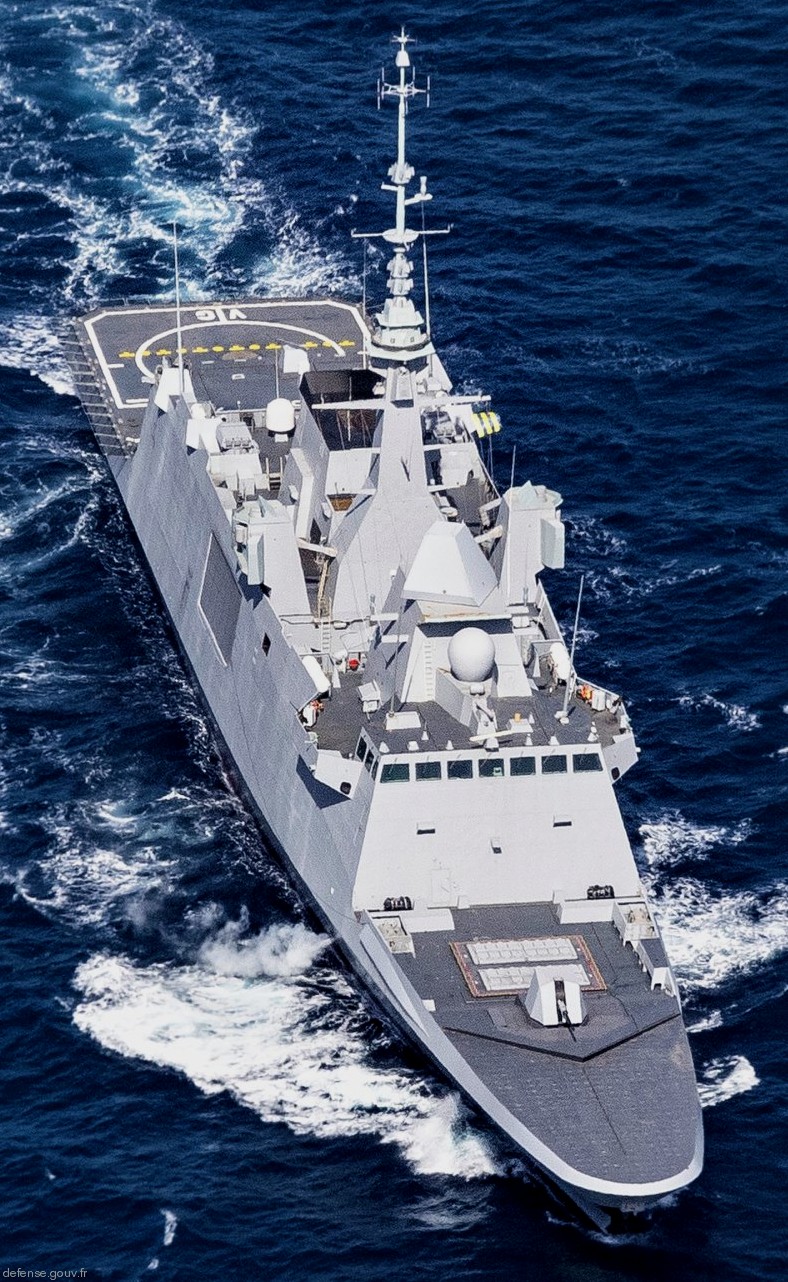 FS Auvergne (D 654):

FS Auvergne makes its first operational deployment at the end of August 2017 by going to the Indian Ocean for a period of four months, in order to test all of its military capabilities as part of Combined Task Force 150 (CTF-150) , before his admission to active service.

On April 14, 2018, along with US and UK forces, the frigate and other navy vessels participated in the bombing of Barzeh and Him Shinshar in Syria in retaliation for the alleged use of chemical weapons by the Syrian government.

In March 2019, it joined the Standing NATO Maritime Group 2 to participate for two weeks in a series of nine anti-submarine warfare exercises as part of the annual exercise Dynamic Manta.

Auvergne

... is a former administrative region in south-central France, comprising the four departments of Allier, Puy-de-Dôme, Cantal and Haute-Loire. Since 1 January 2016, it has been part of the new region Auvergne-Rhône-Alpes.
patches + more
|
seaforces.org
|
French Navy start page
|