HOME | US Navy - ships | US Navy - air units | USMC - air units | International Navies | Weapon Systems | Special Reports
French Navy / Marine Nationale
-
Multipurpose Frigate
D 653 FS Languedoc
03/22
Type, class: Multipurpose Frigate; Aquitaine / FREMM

class

(Frégate européenne multi-missions) / anti-submarine (ASW) variant
Builder: DCNS, Lorient, Brittany, France
STATUS:
Laid down: November 30, 2011
Launched:

July 12, 2014
Commissioned: July 4, 2017
IN SERVICE
Homeport: Toulon
Namesake: Languedoc region in the south of France
Technical Data: see INFO > Aquitaine / FREMM class Multipurpose Frigate
images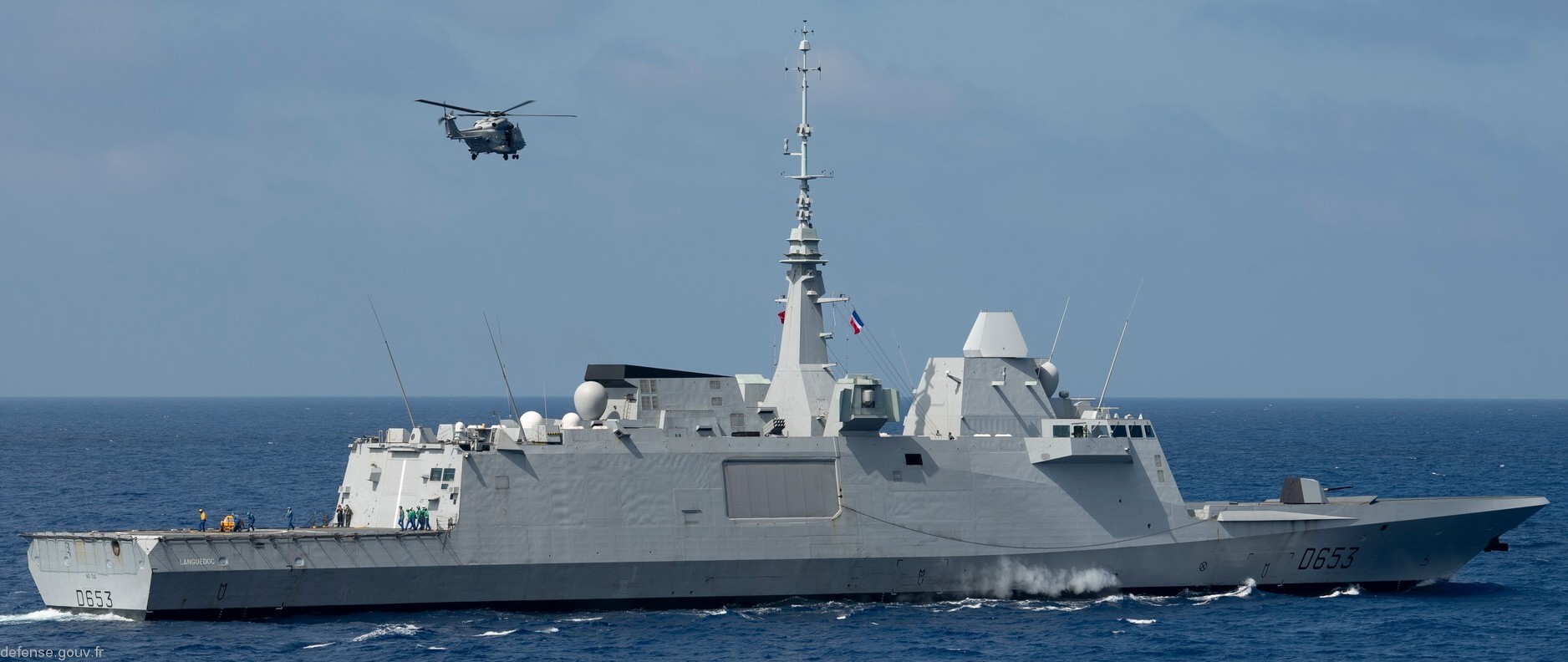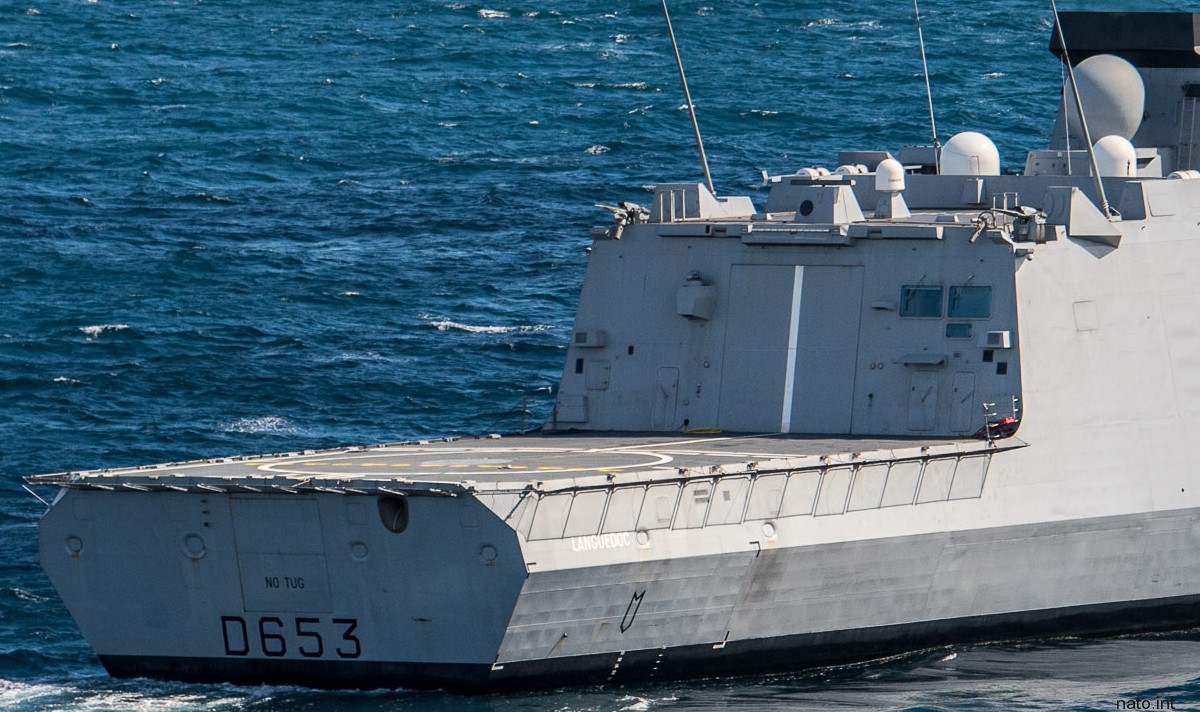 flight deck - hangar - 2 x Nexter Narwhal 20mm remote weapon systems (RWS) on the hangar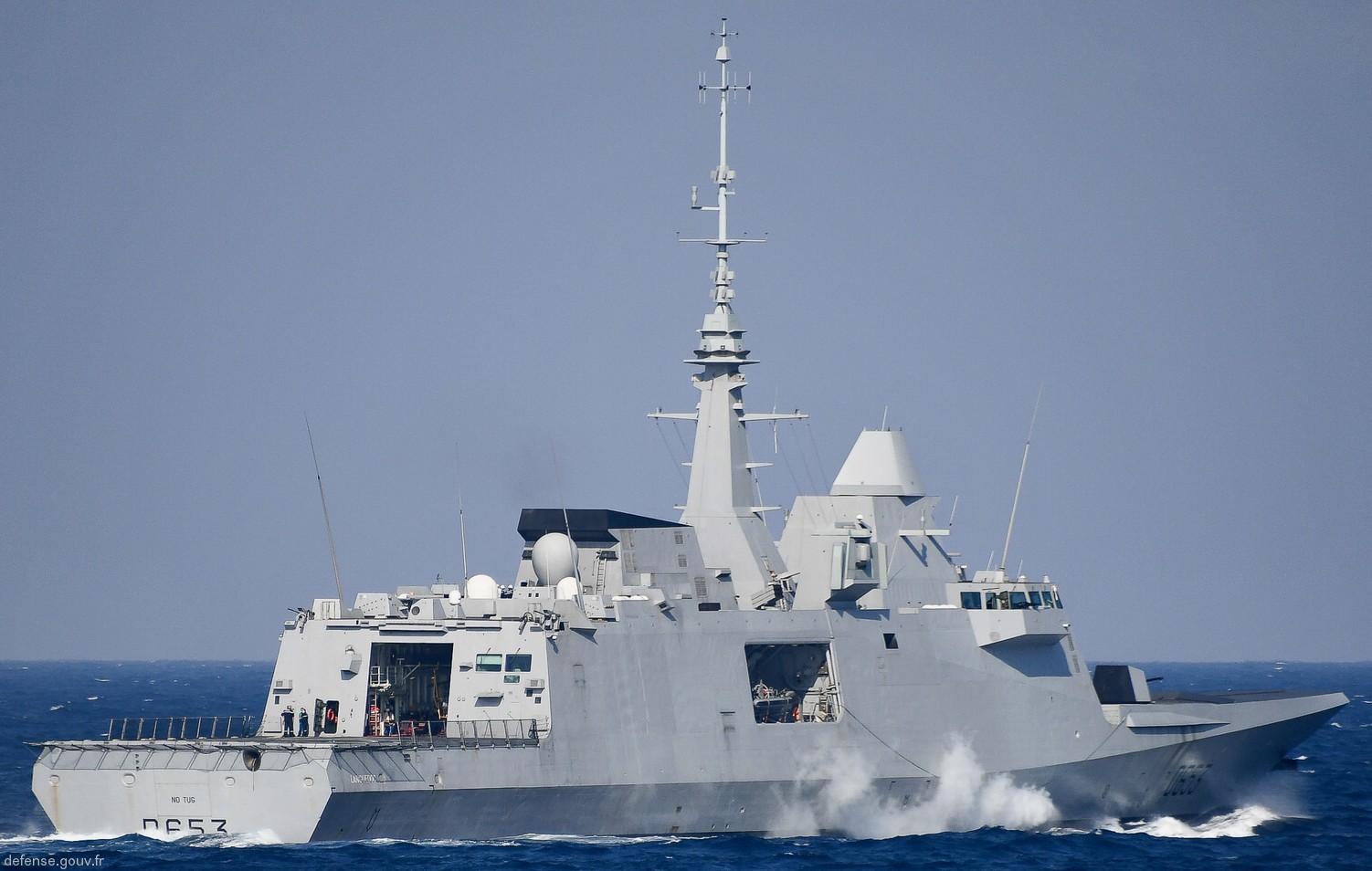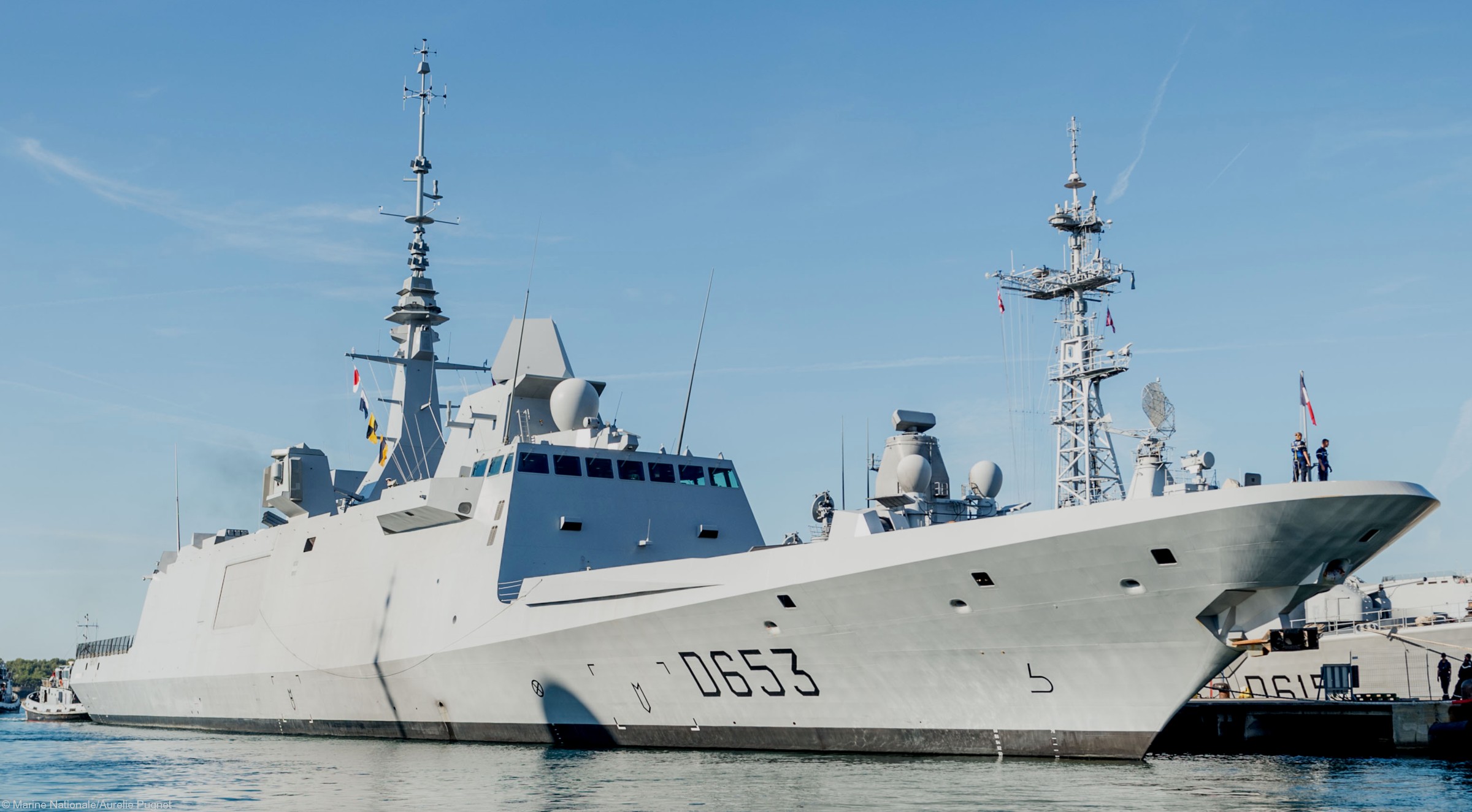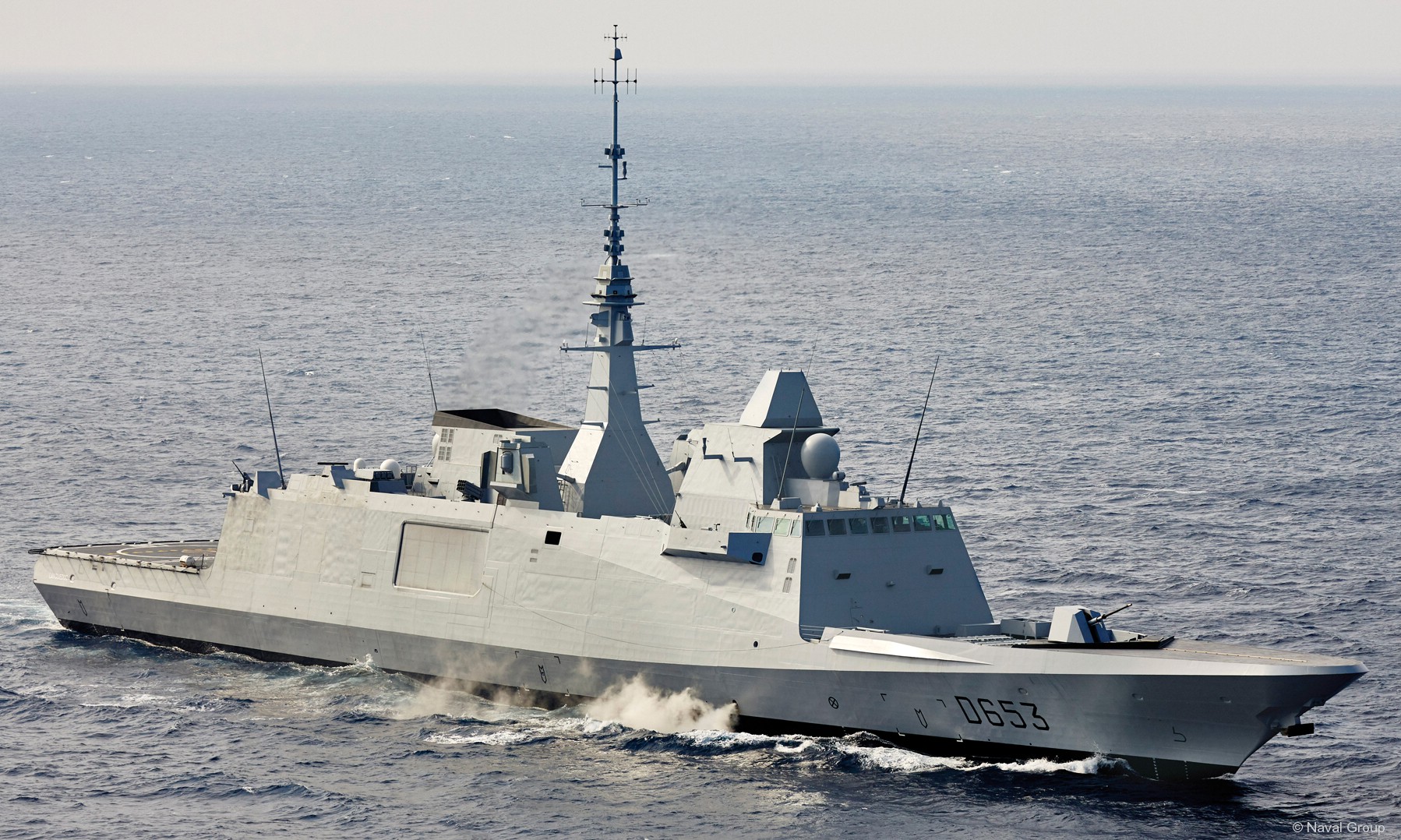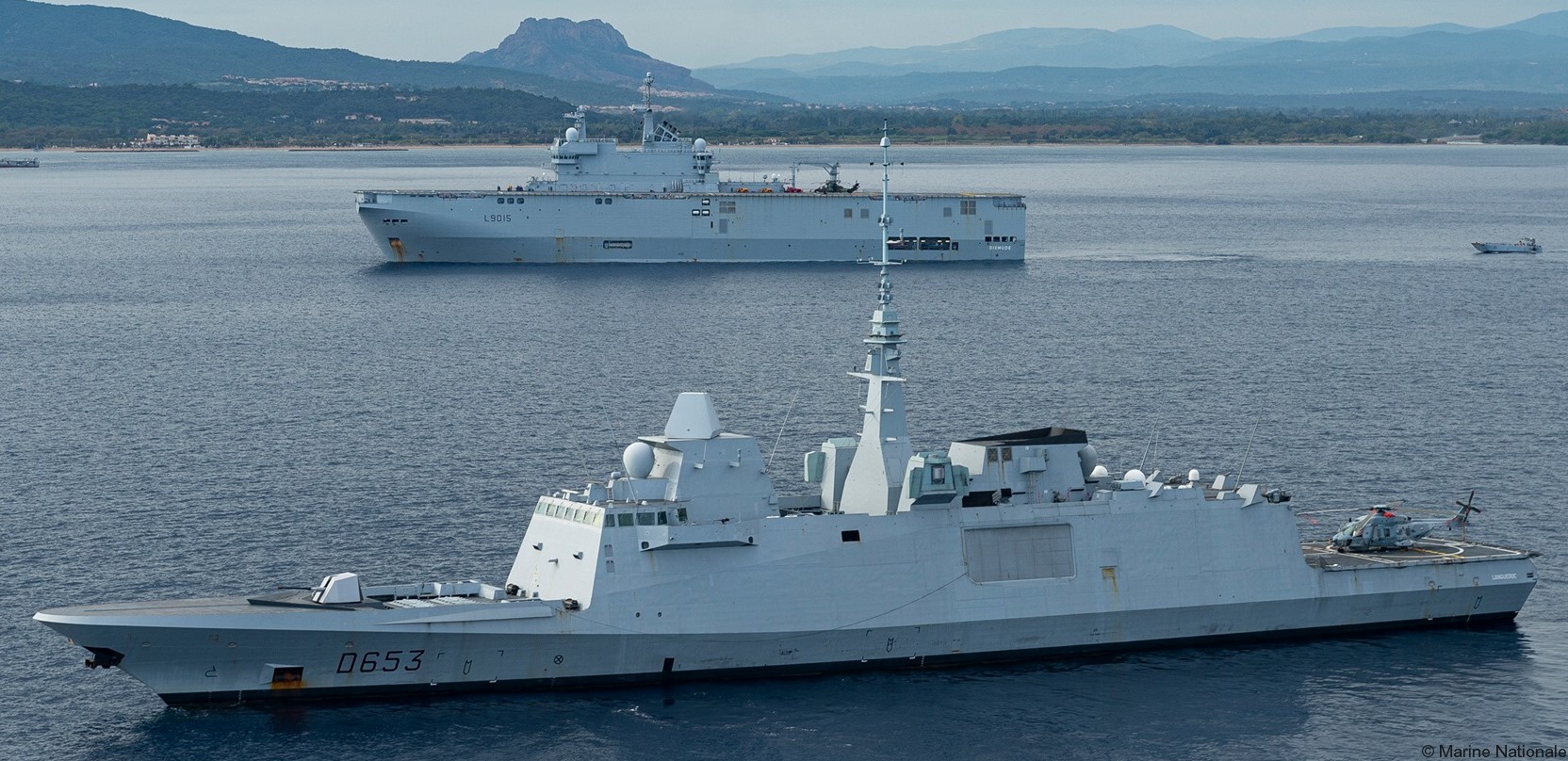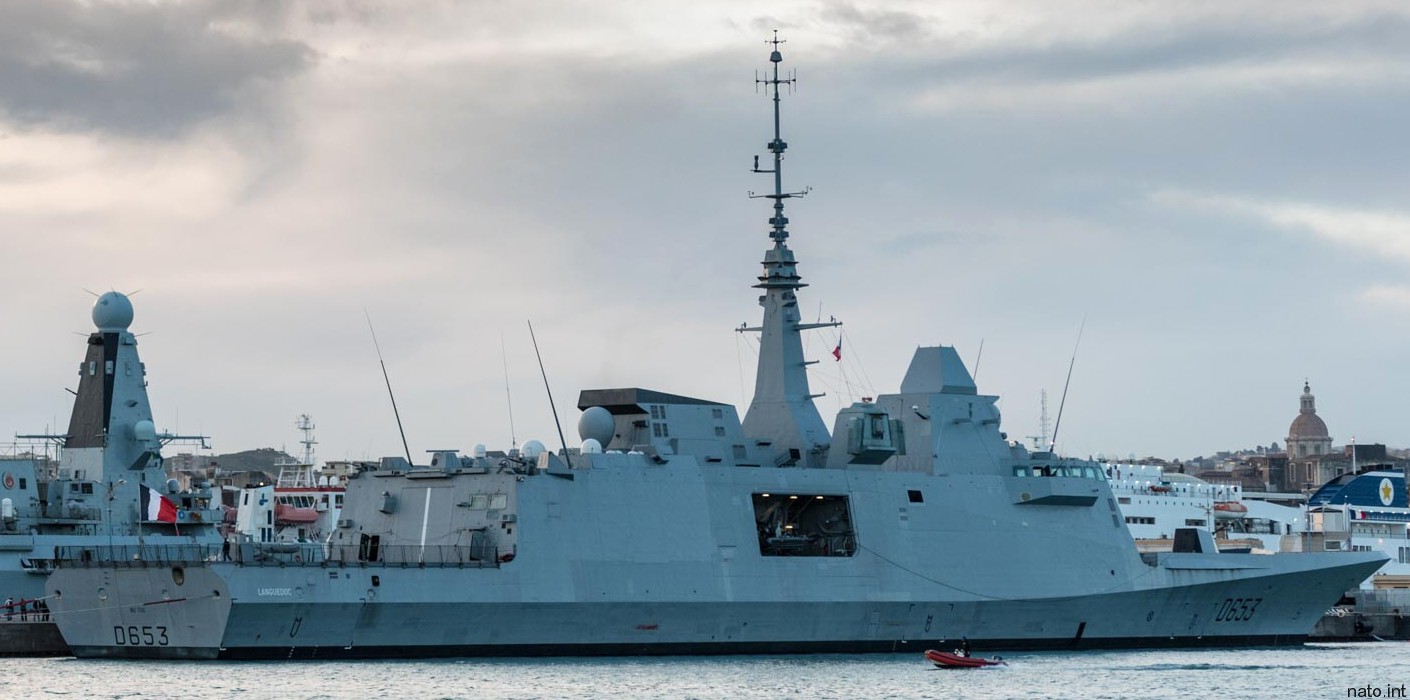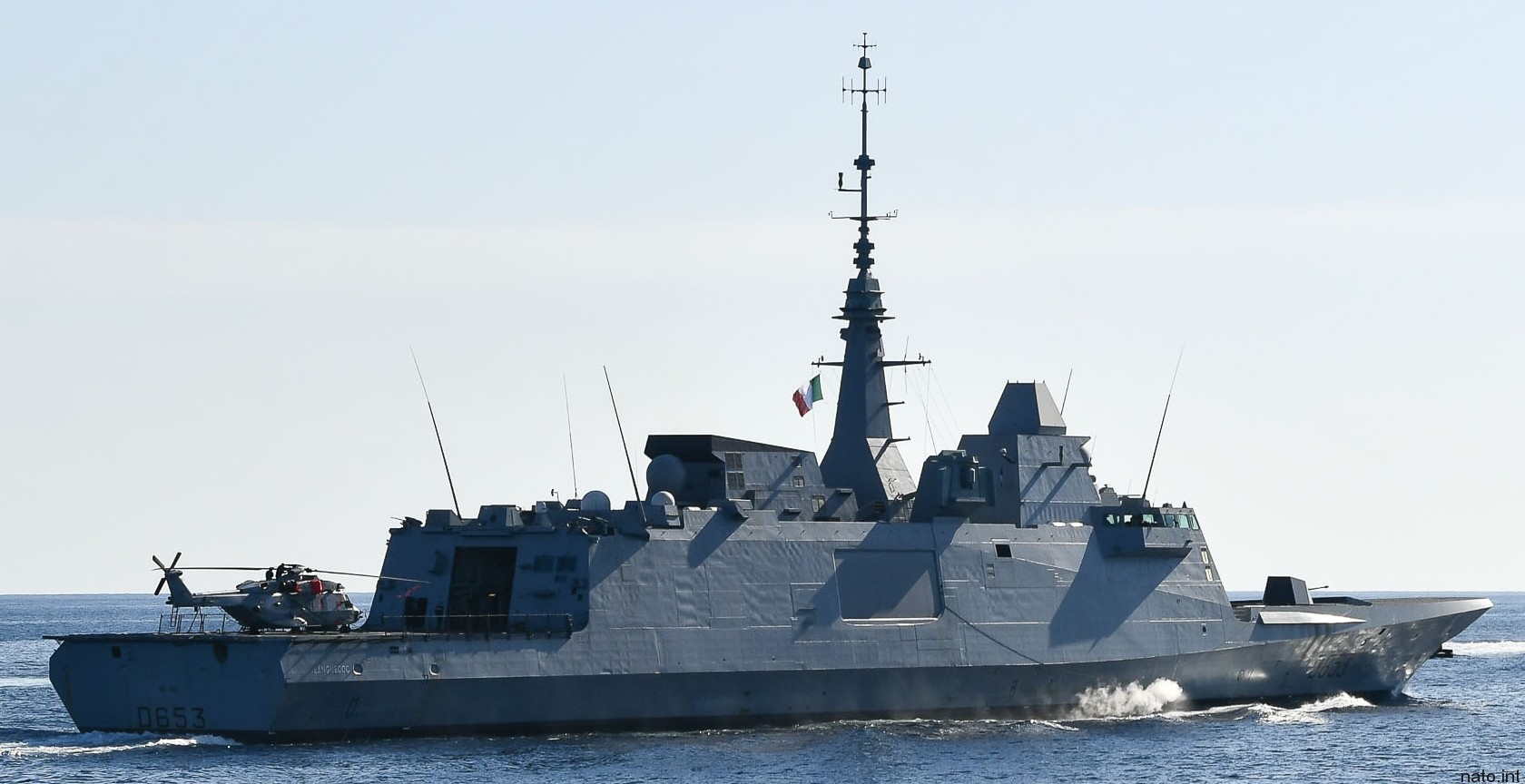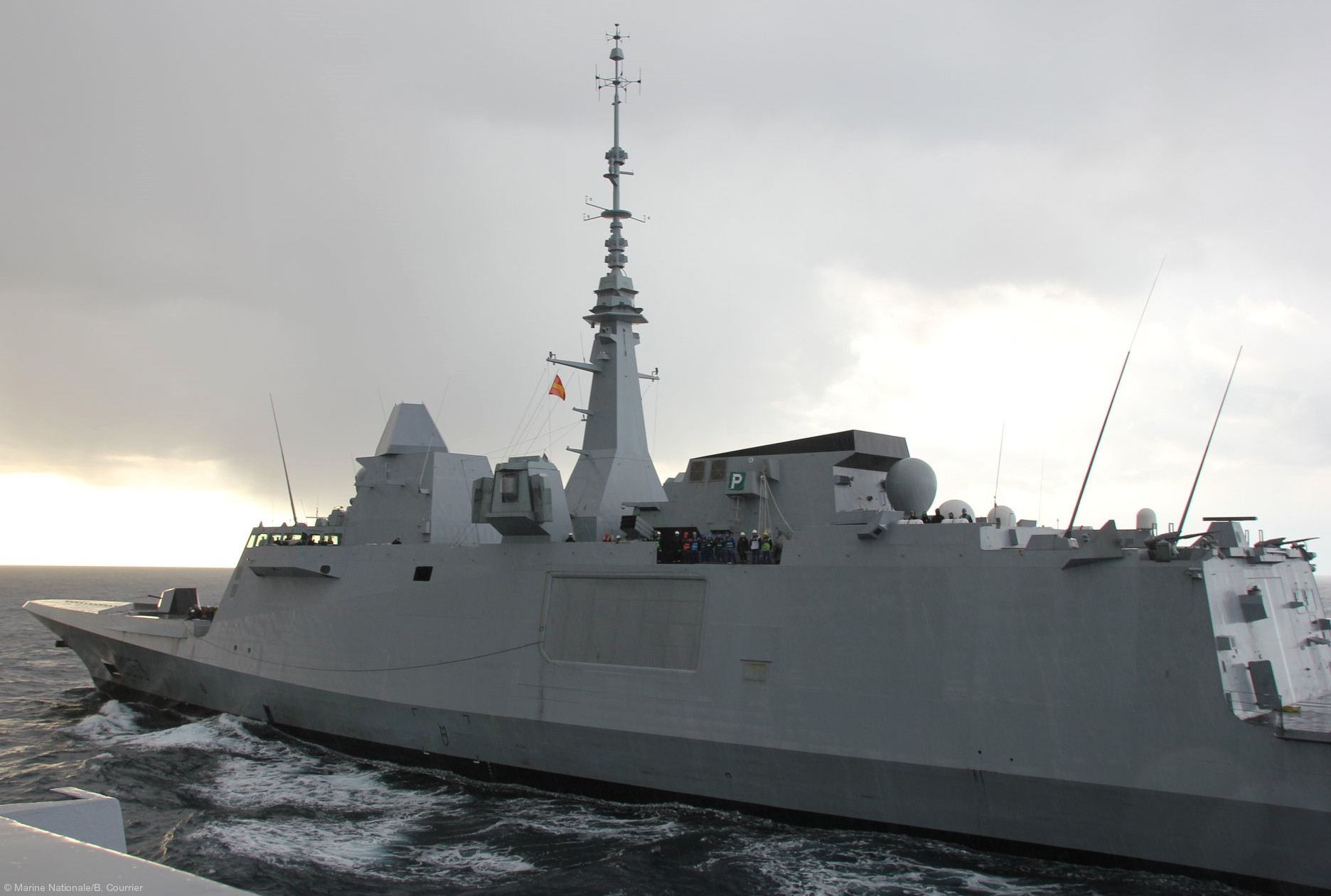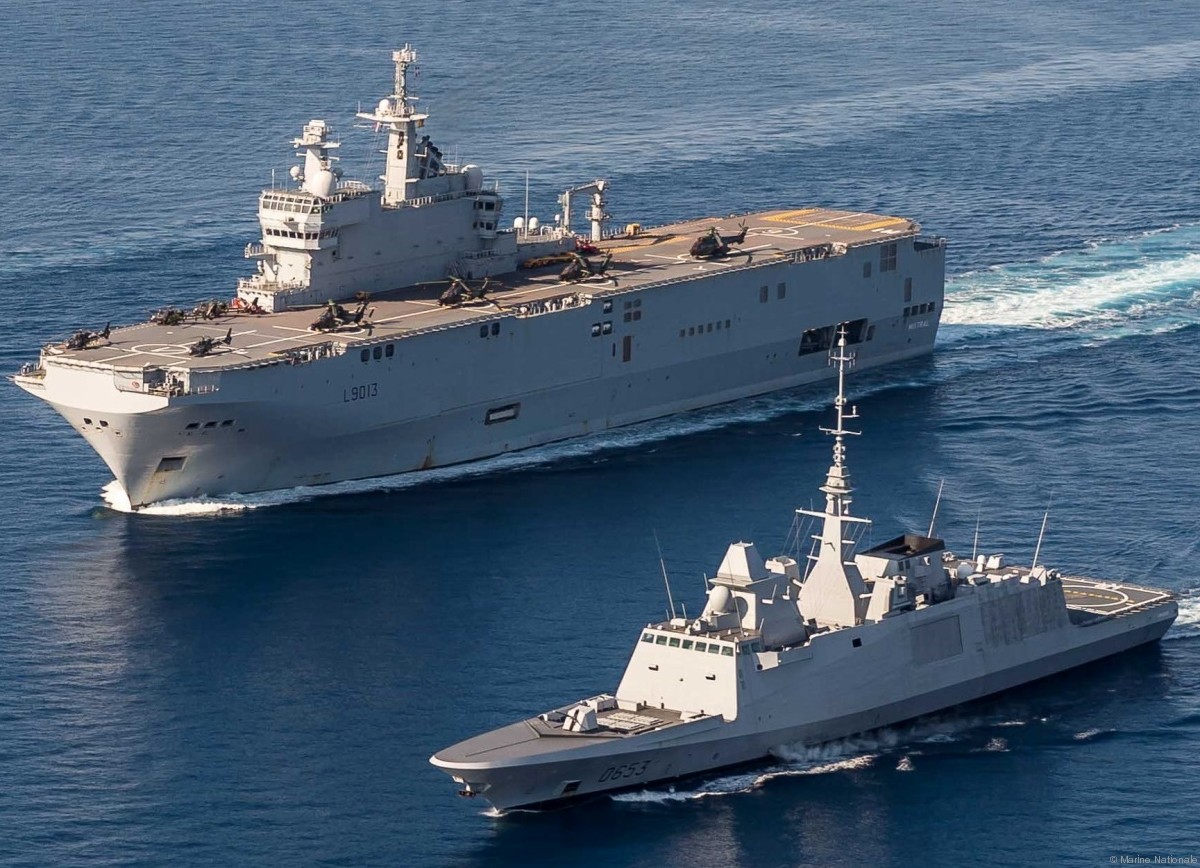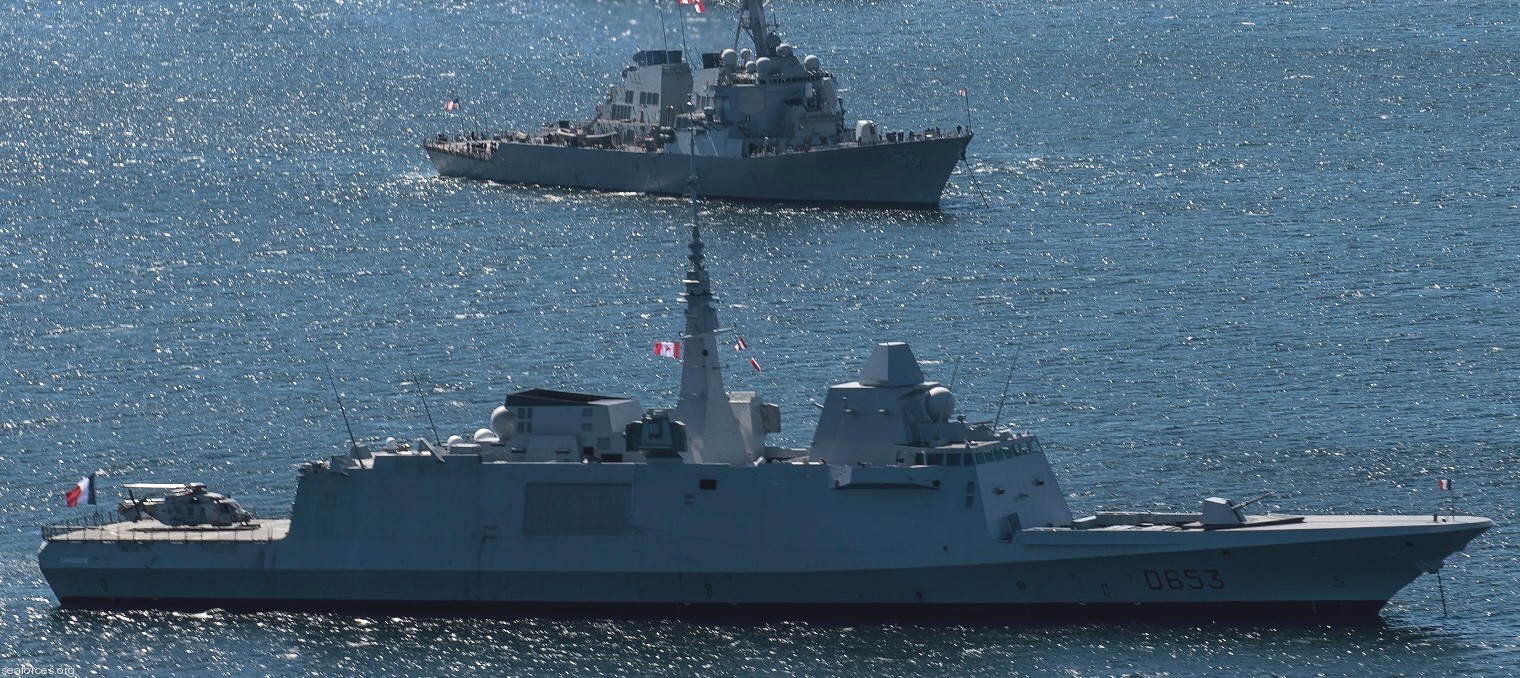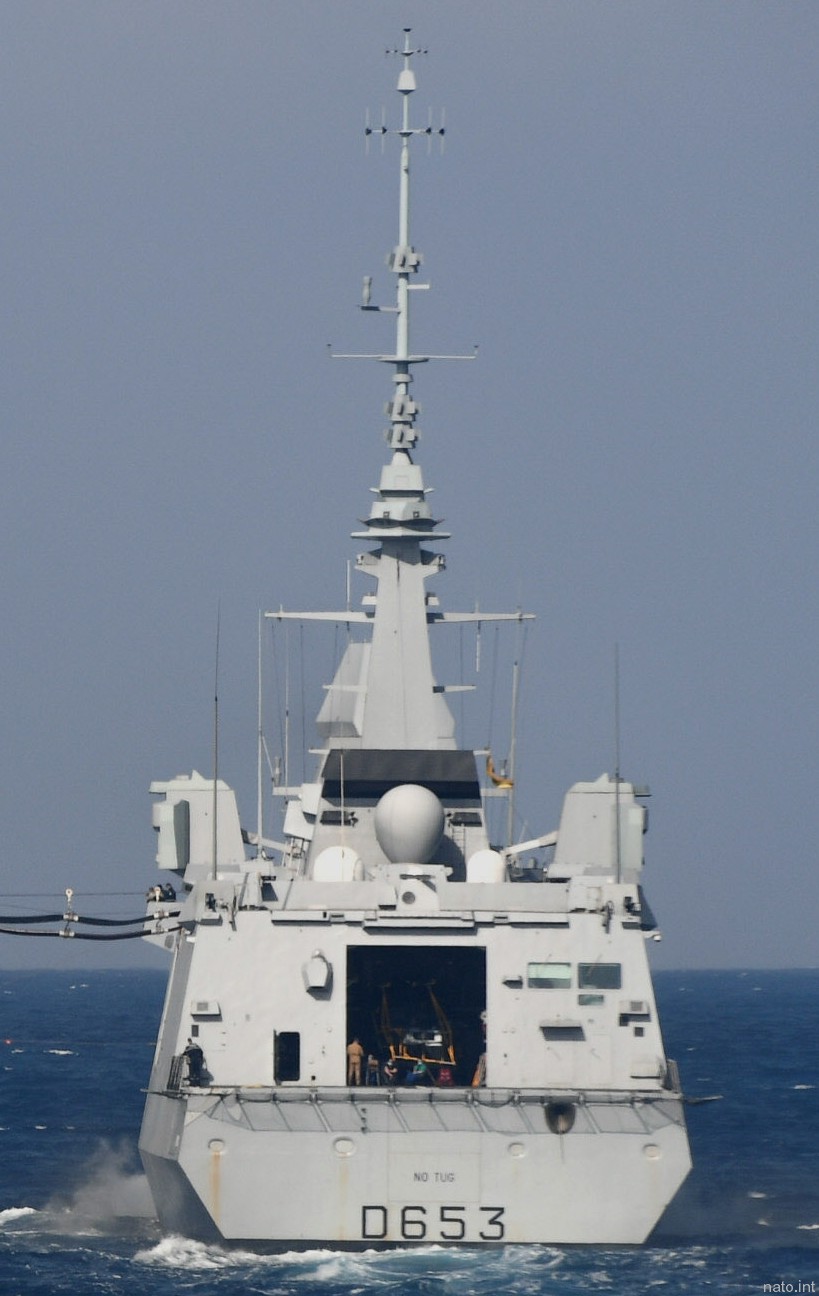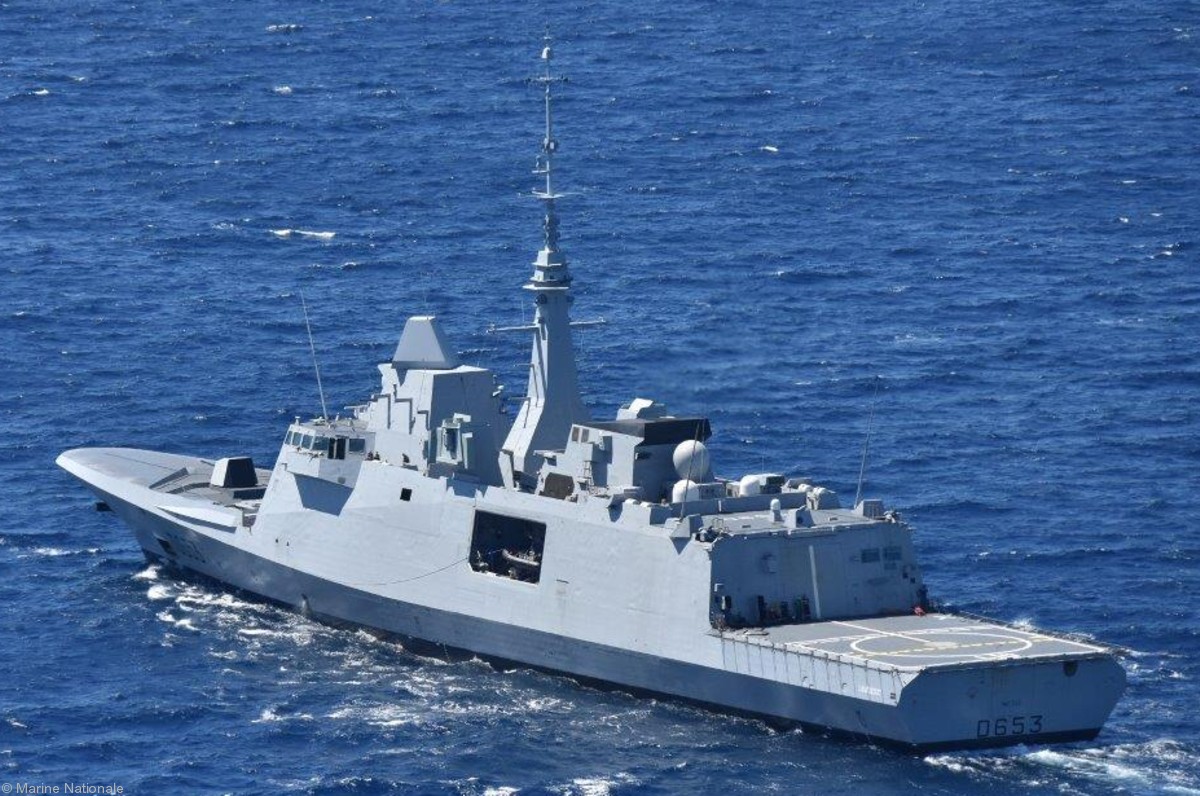 FS Languedoc (D 653):

On April 14, 2018, the frigate participated in the bombing of Barzeh and Him Shinshar in Syria with the United States and the United Kingdom. The frigate Aquitaine not having been able to fire its missiles in the allotted time and neither the Auvergne, it is finally the frigate Languedoc which carries out by firing three MdCN of which this is the first operational use.

Languedoc was engaged, alongside the HNLMS De Ruyter and a maritime patrol plane Atlantique, in Operation Agenor for the benefit of the European Union (within the framework of EMASOH) for the surveillance of the Strait of Hormuz from May 19, 2020, replacing the frigate Forbin.

On August 6, 2020, the incorporation of Languedoc into the operation was extended by three months thanks to the replacement of crew B by the A - which is a first for a French Navy vessel in operation since the passage to double crew in 2019, carried out in 72 hours at the French naval base in Abu Dhabi at Port Zayed, thus ensuring the permanence and continuity of the frigate's commitment to its mission. The frigate was then accompanied by the HNLMS Iver Huitfeldt replacing the HNLMS De Ruyter.

Languedoc

... is a former province of France. Its territory is now contained in the modern-day region of Occitanie in the south of France. Its capital city was Toulouse. It had an area of approximately 42,700 square kilometers (16,490 square miles).
patches + more
|
seaforces.org
|
French Navy start page
|