HOME | US Navy - ships | US Navy - air units | USMC - air units | International Navies | Weapon Systems | Special Reports
French Navy / Marine Nationale
-
Multipurpose Frigate
D 651 FS Normandie
03/22
Type, class: Multipurpose Frigate; Aquitaine / FREMM

class

(Frégate européenne multi-missions) / anti-submarine (ASW) variant
Builder: Naval Group (DCNS), Lorient, Brittany, France
STATUS:
Laid down: 2014
Launched:

February 1, 2018
Commissioned: June 3, 2020
IN SERVICE
Homeport: Brest
Namesake: Normandie region in the north west of France
Technical Data: see INFO > Aquitaine / FREMM class Multipurpose Frigate
images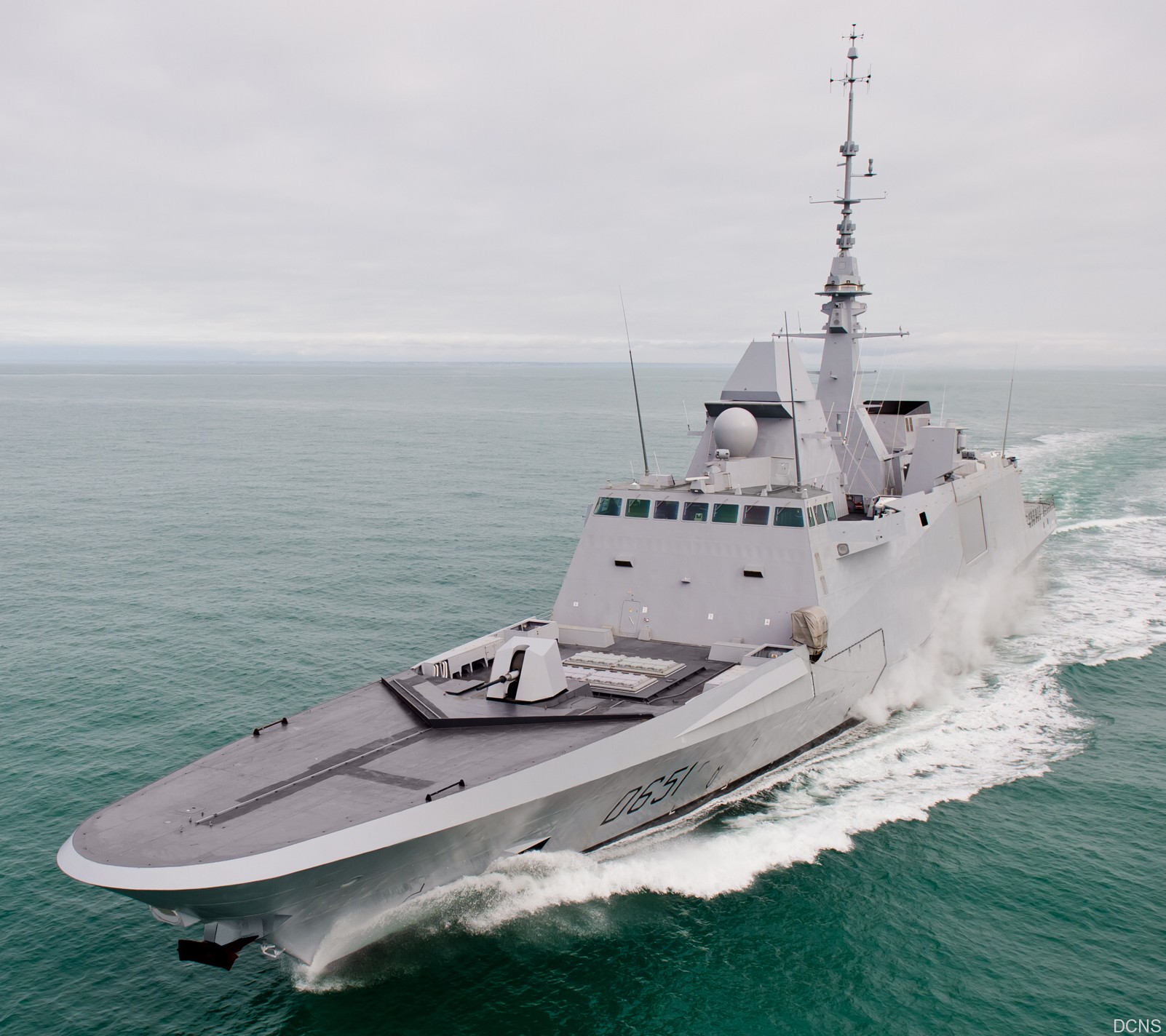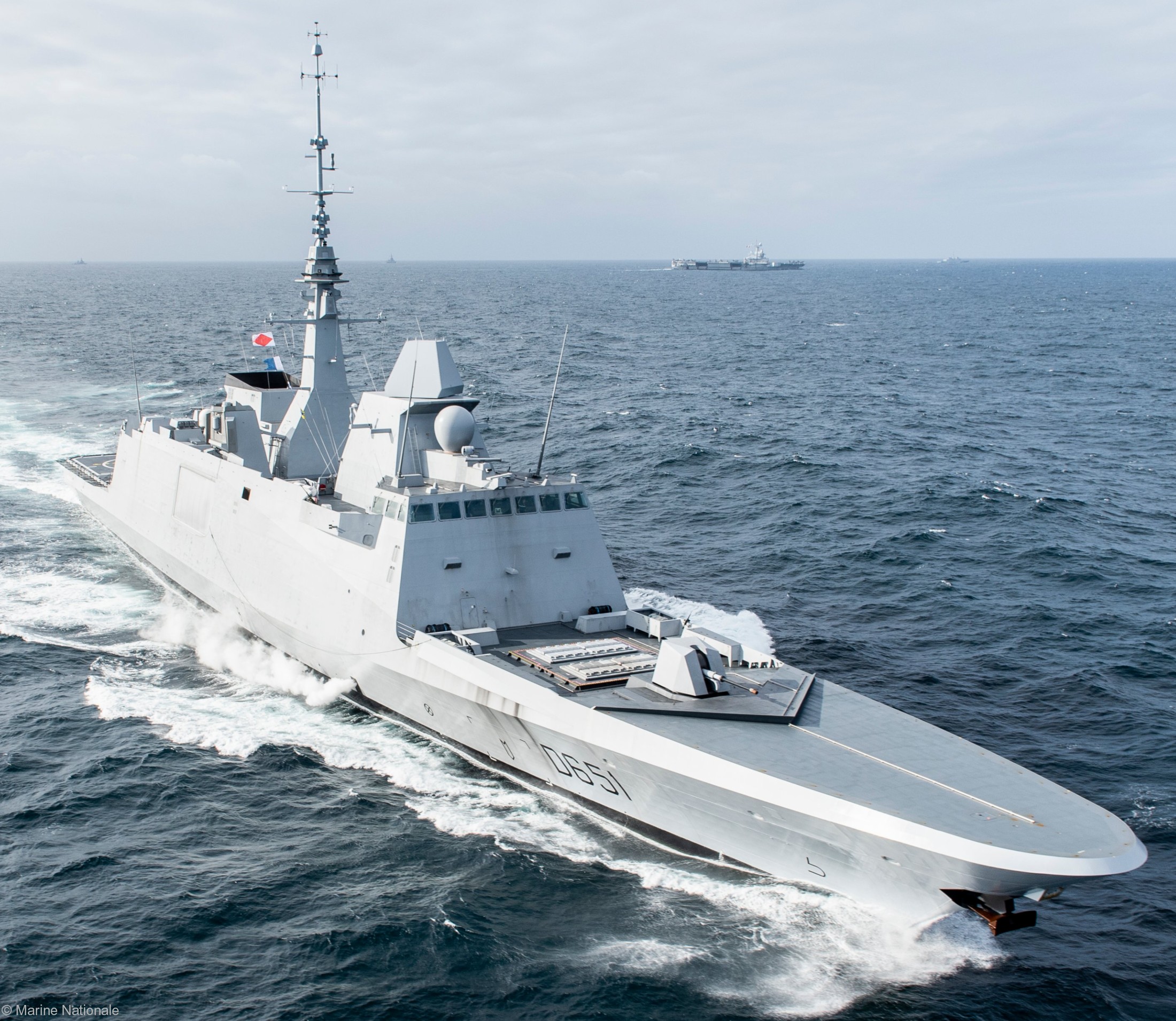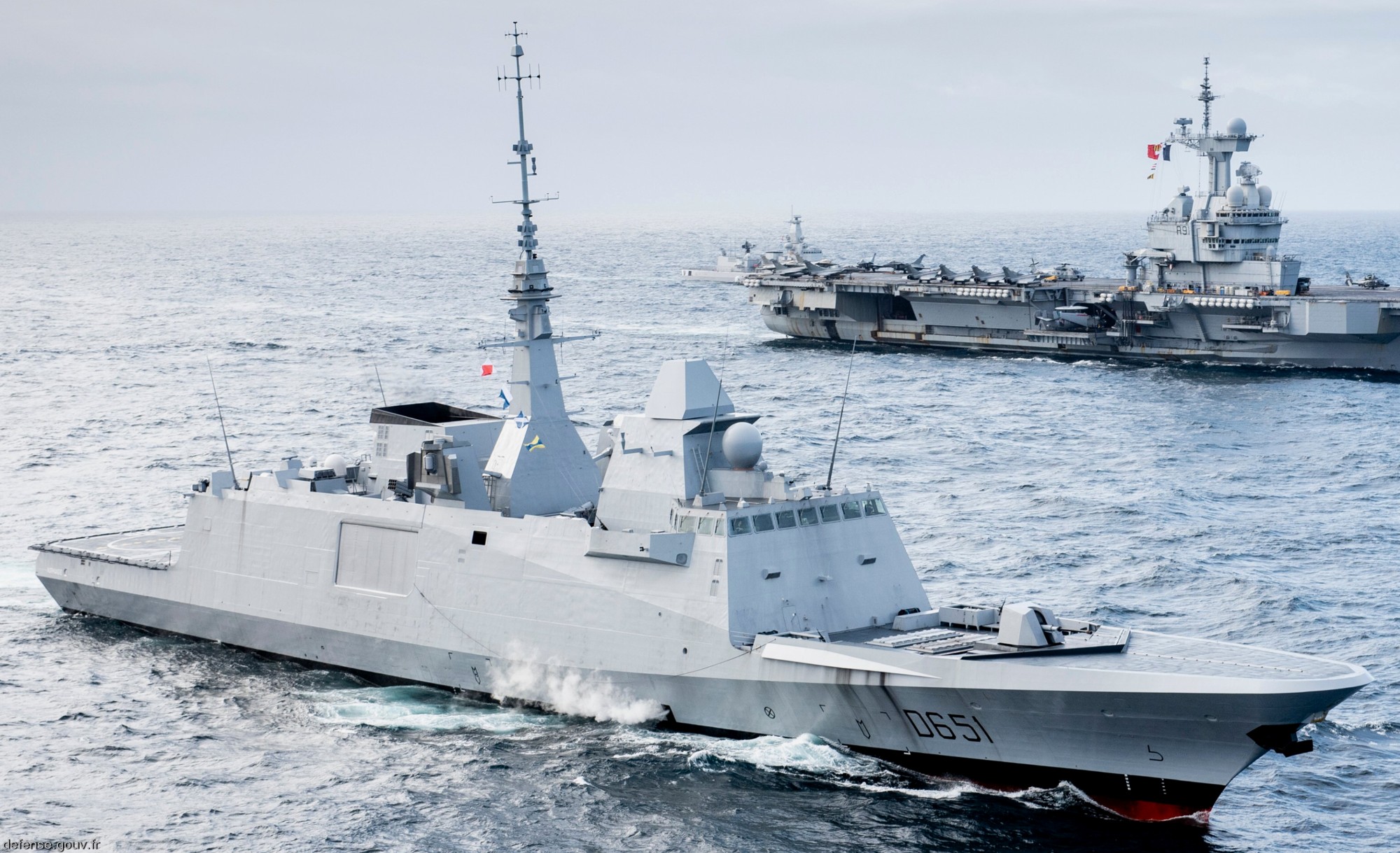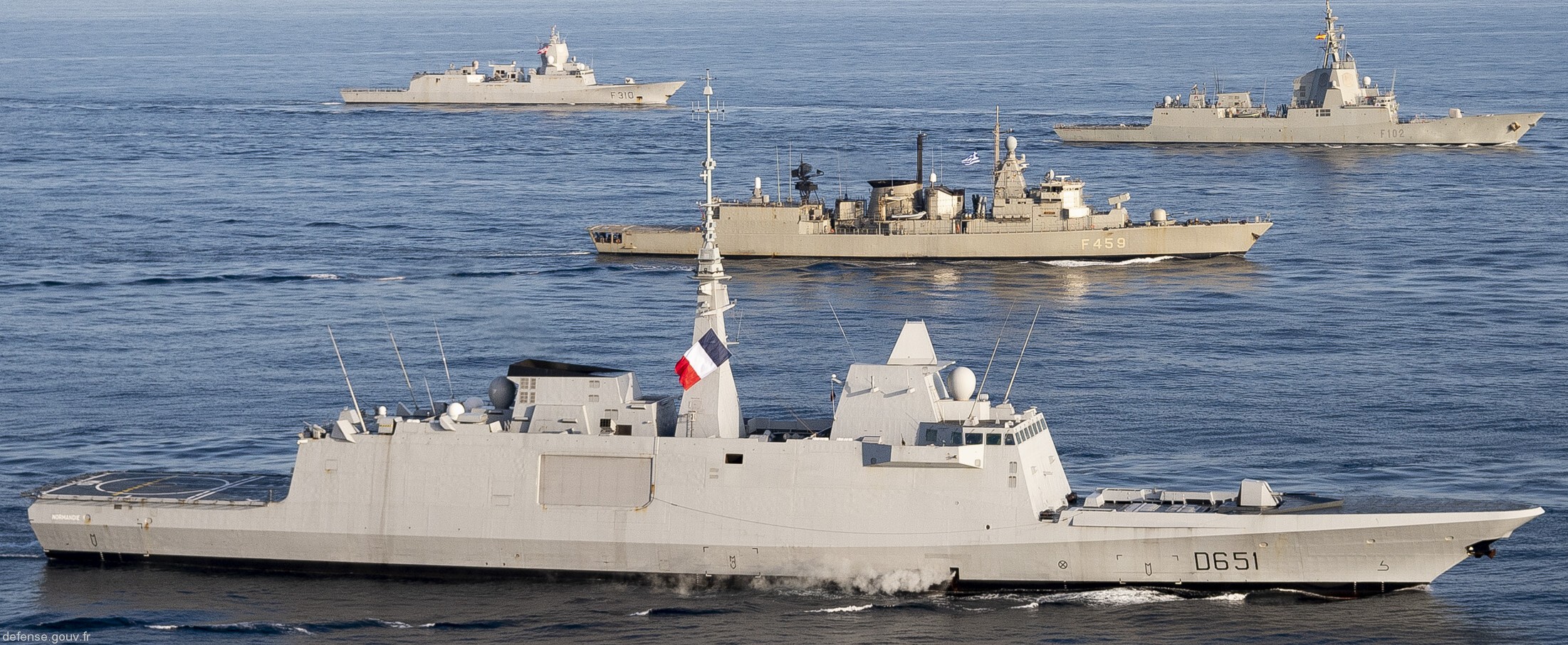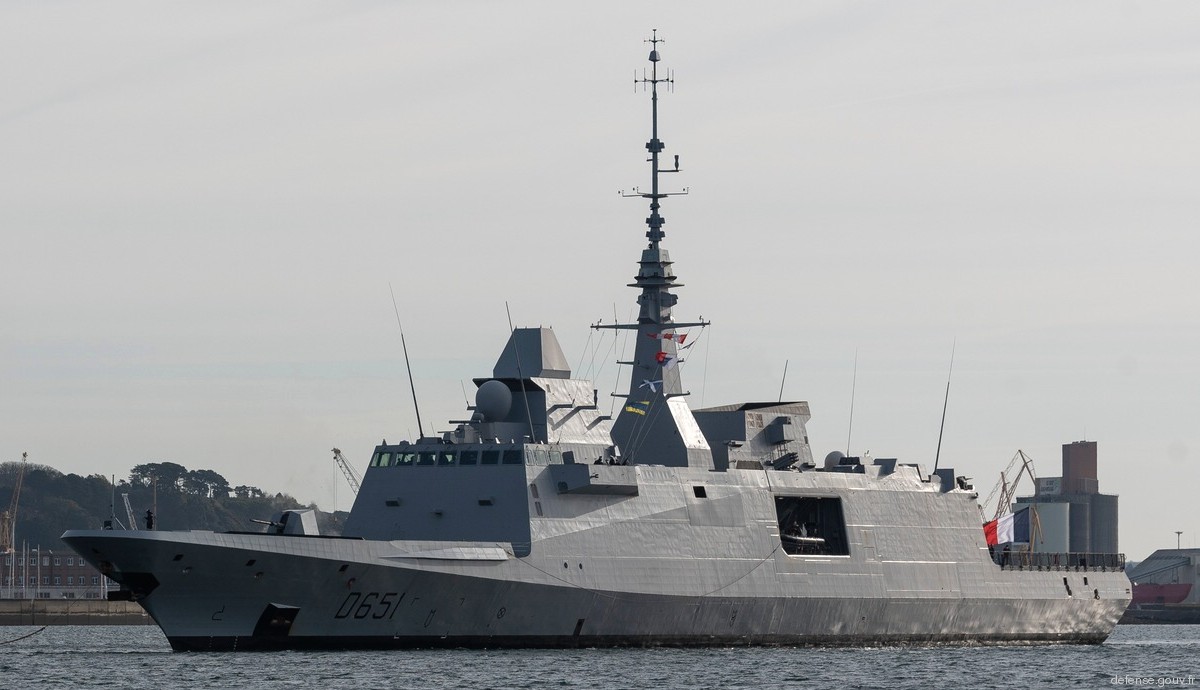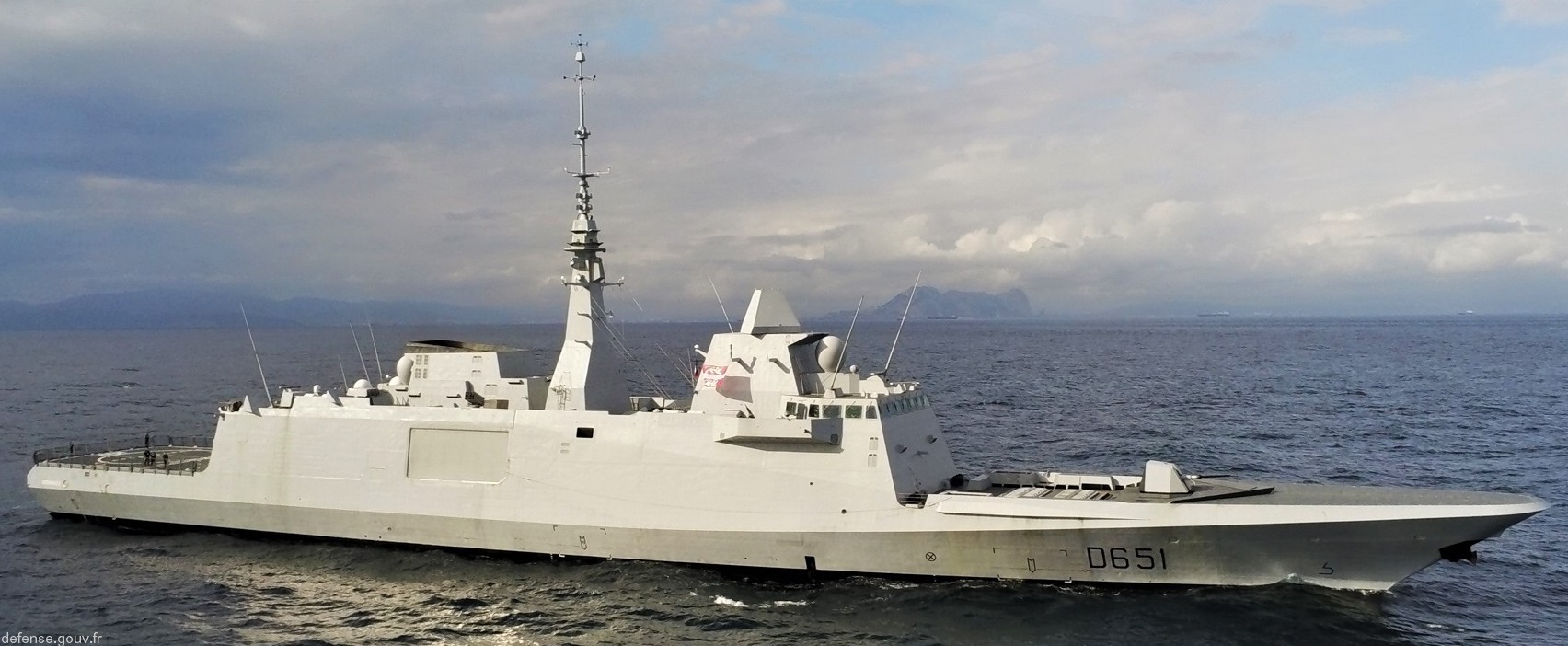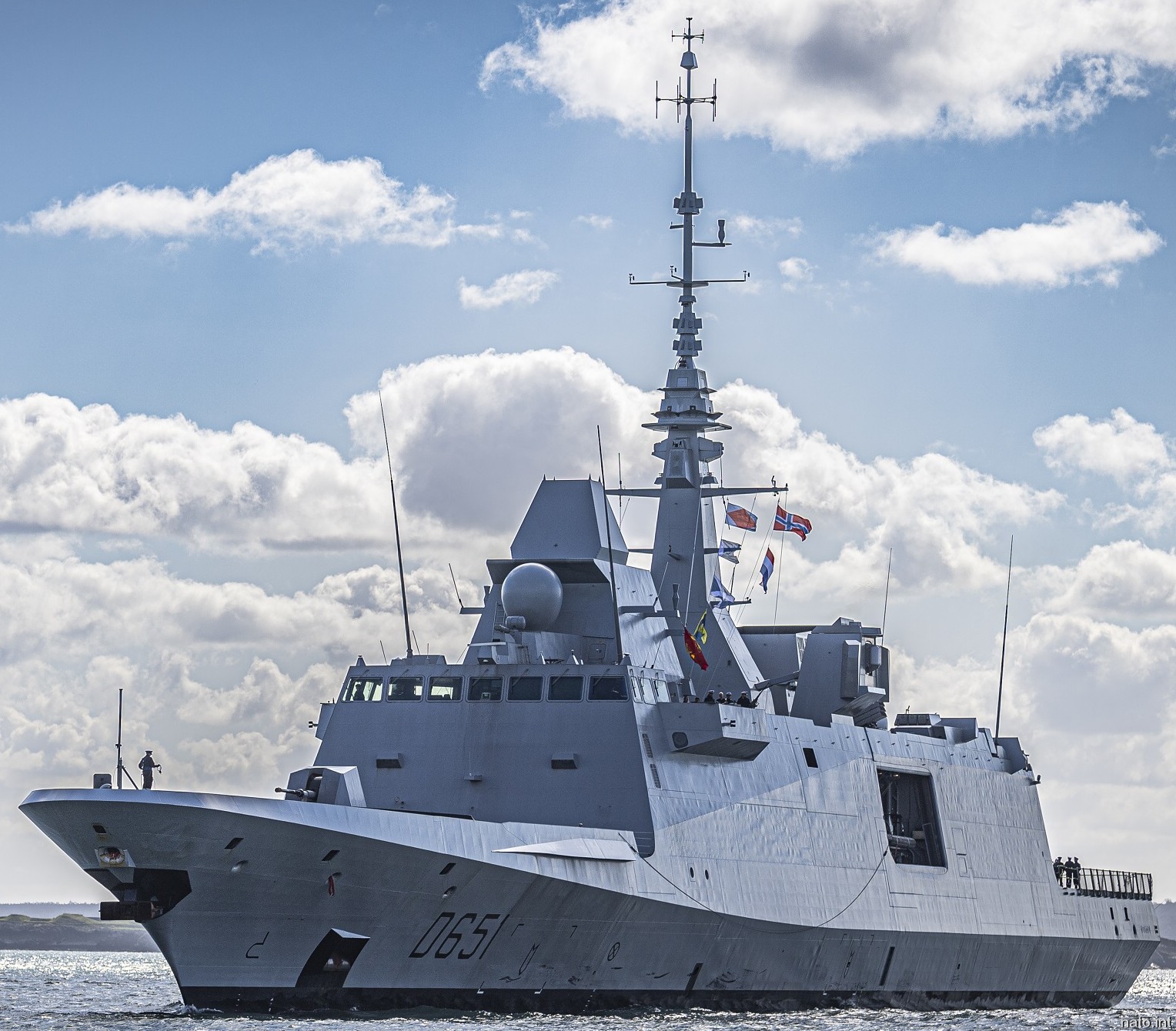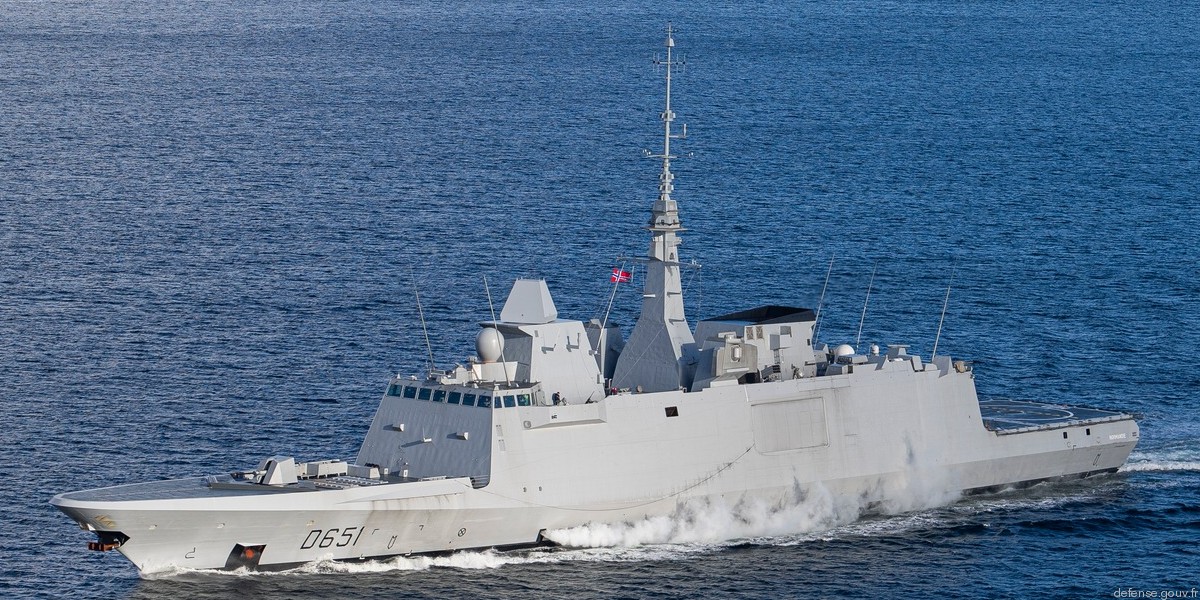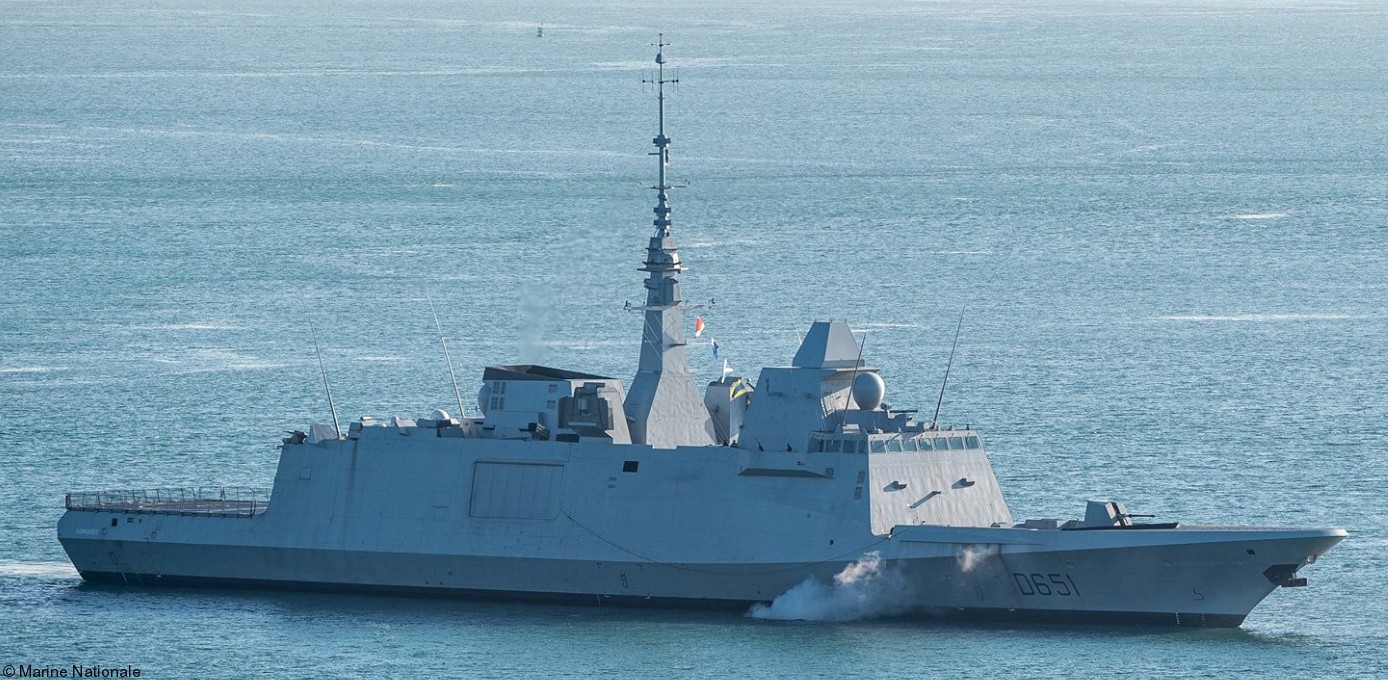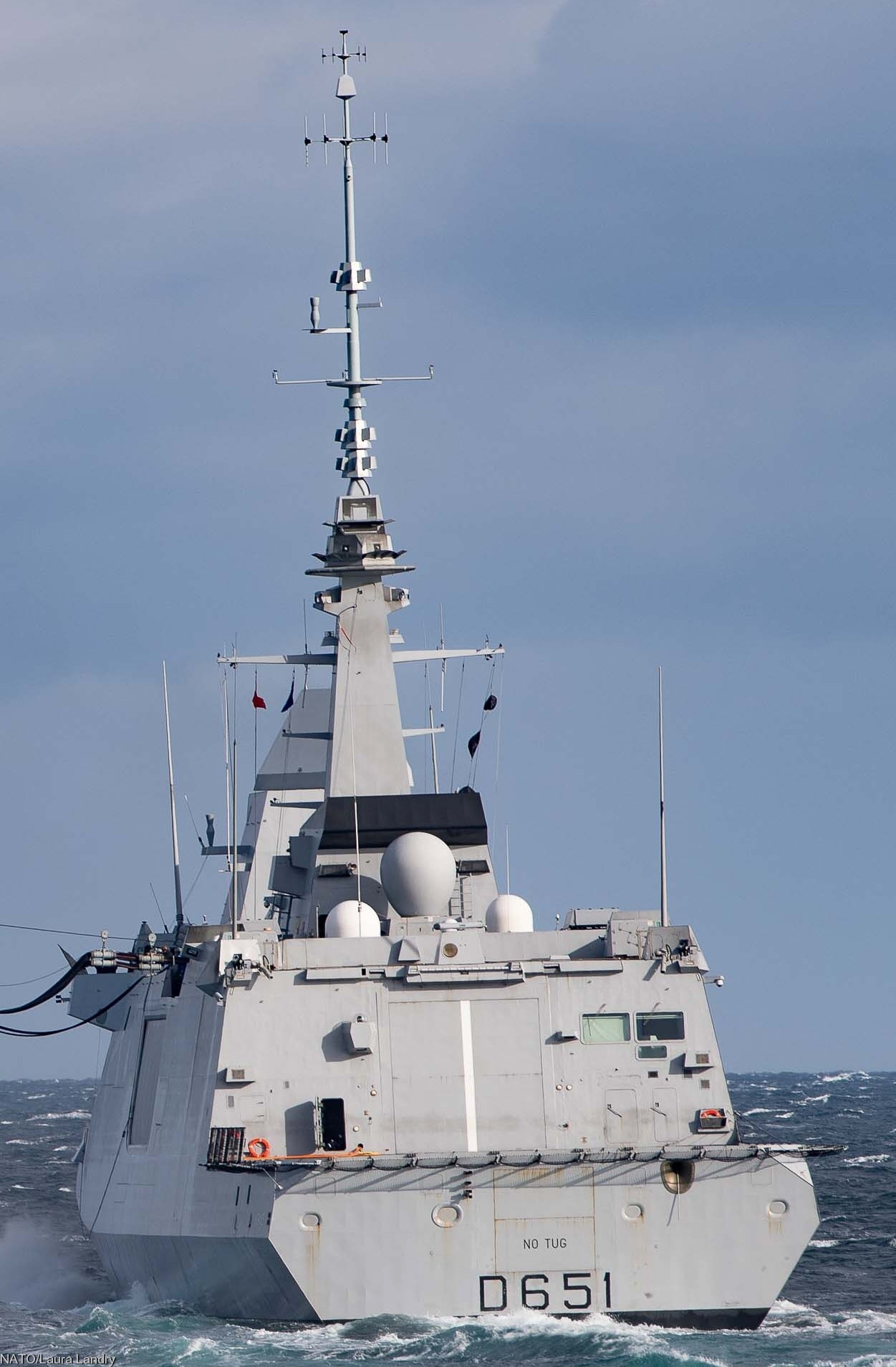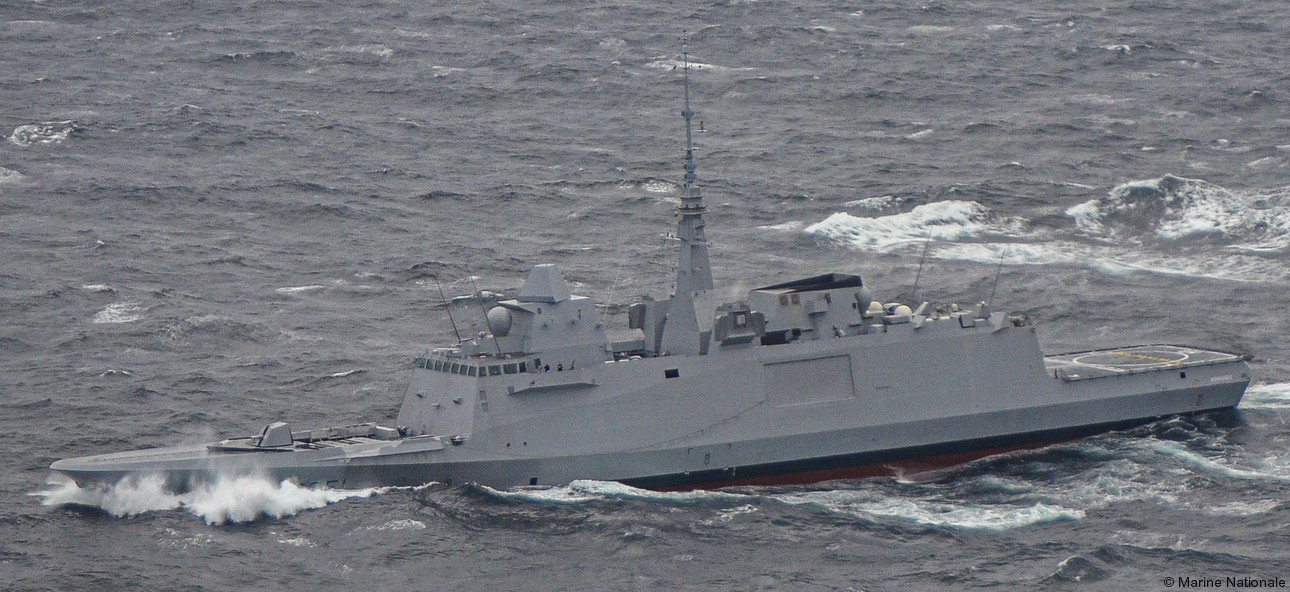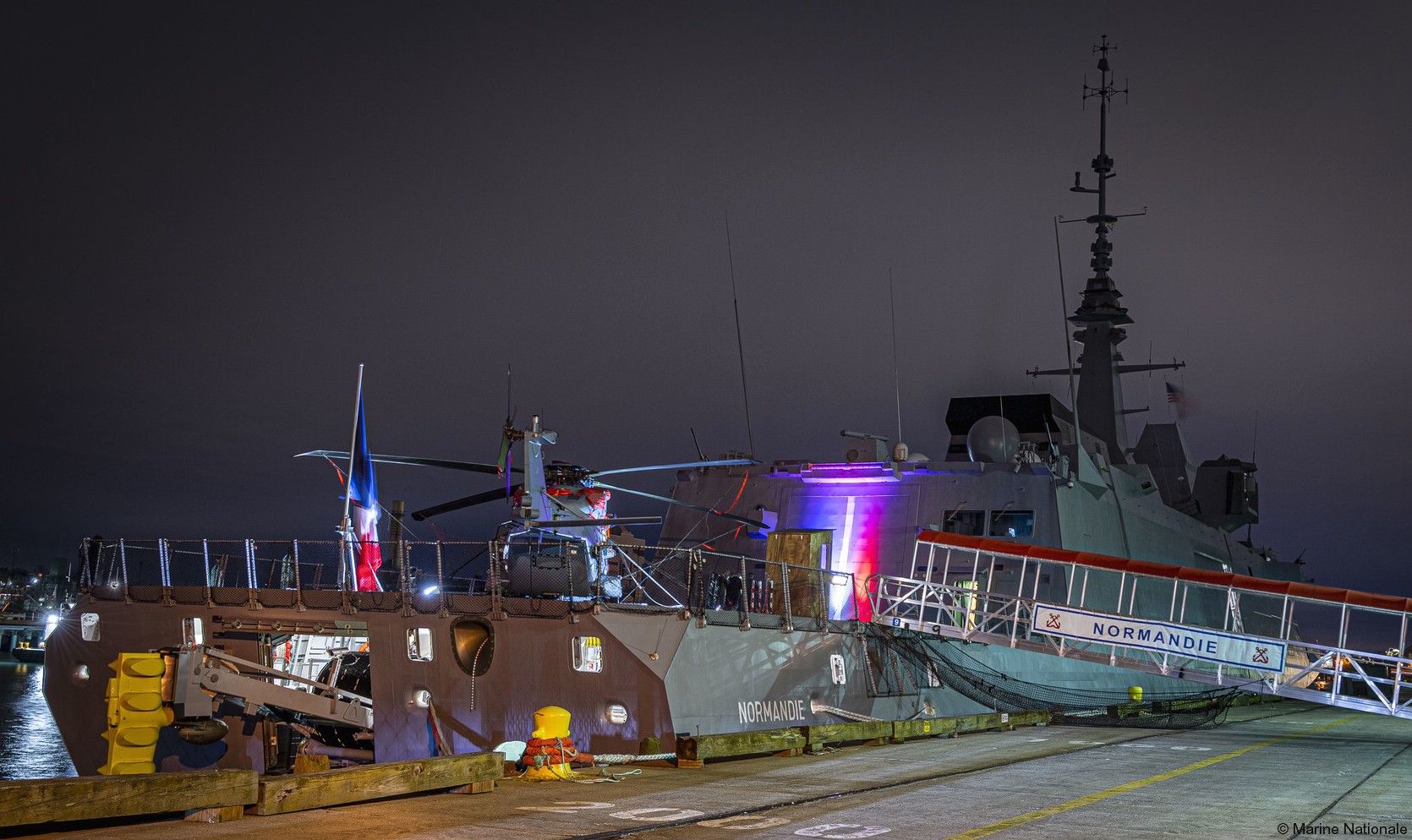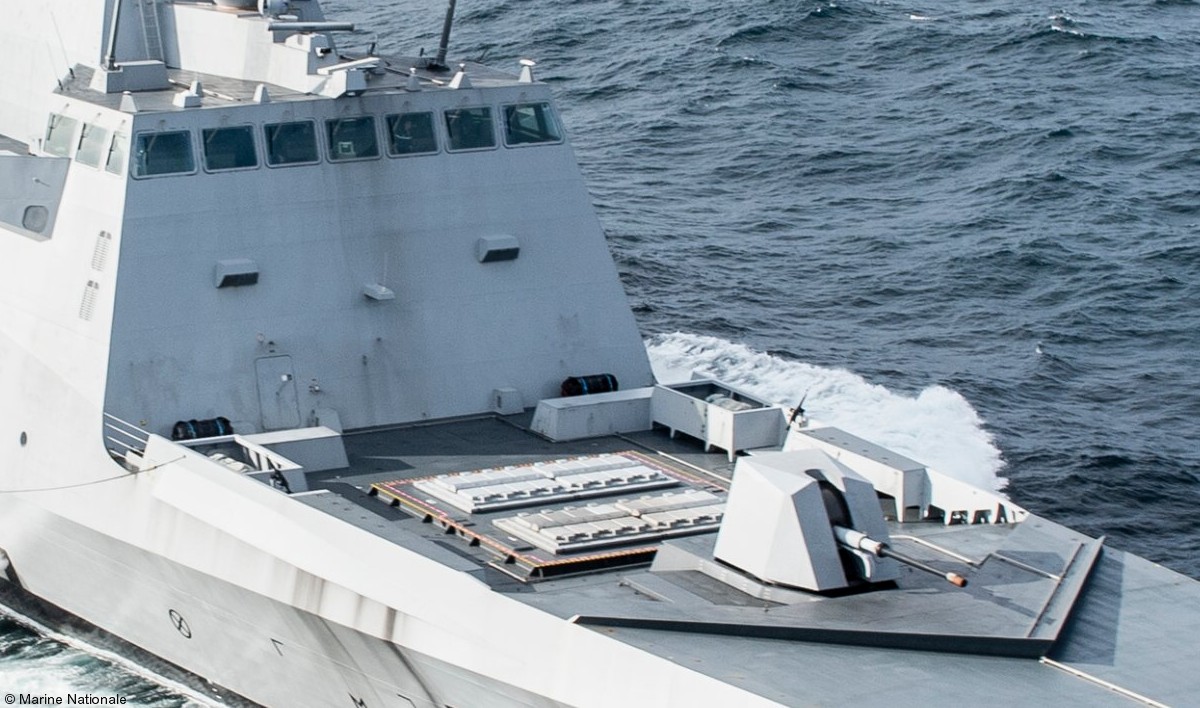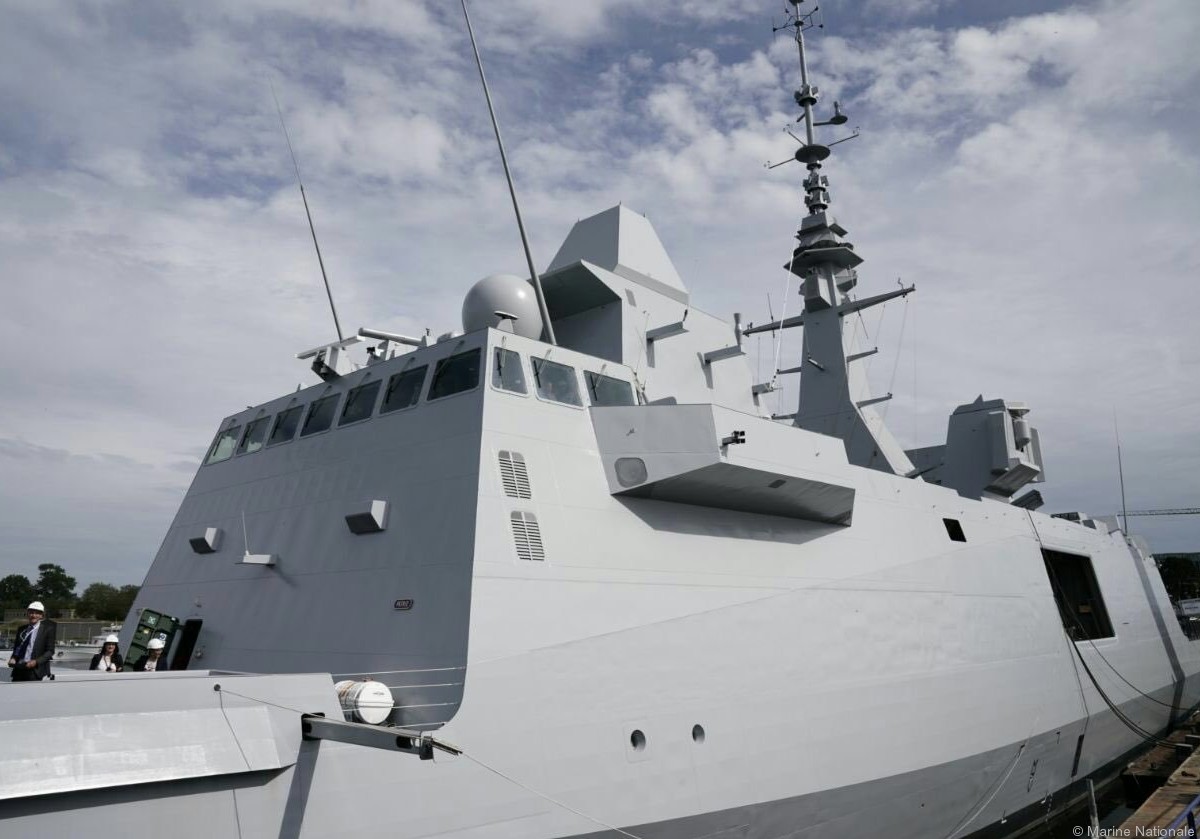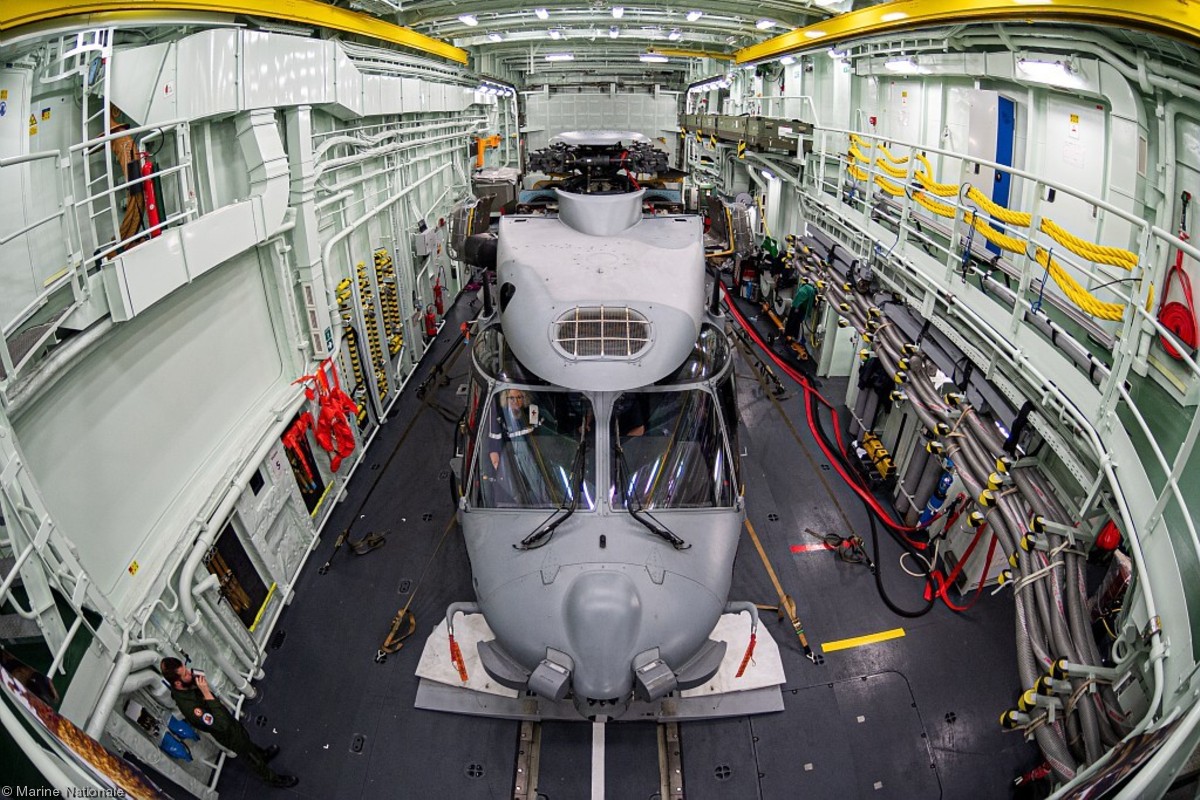 FS Normandie (D 651):

FS Normandie was delivered to the French Navy on July 16, 2019 in Brest.
After the sea trial phase, under the responsibility of the French Navy, it begins its long-term deployment on December 16, 2019, for a period of more than three months in the North Atlantic (with a stopover in New York ), before his admission to active service on June 3, 2020.

Normandy

... is the northwesternmost of the 18 regions of France, roughly coextensive with the historical Duchy of Normandy.

Normandy is divided into five administrative departments: Calvados, Eure, Manche, Orne, and Seine-Maritime. It covers 30,627 square kilometres (11,825 sq mi), comprising roughly 5% of the territory of metropolitan France. Its population of 3,322,757 accounts for around 5% of the population of France. The inhabitants of Normandy are known as Normans, and the region is the historic homeland of the Norman language. The neighboring regions are Hauts-de-France and Ile-de-France to the east, Centre-Val de Loire to the southeast, Pays de la Loire to the south, and Brittany to the southwest. The capital is Rouen.

The historical region of Normandy comprised the present-day region of Normandy, as well as small areas now part of the departments of Mayenne and Sarthe. The Channel Islands (French: Îles Anglo-Normandes) are also historically part of Normandy; they cover 194 km² and comprise two bailiwicks: Guernsey and Jersey, which are British Crown dependencies over which Queen Elizabeth II reigns as Duke of Normandy.
patches + more
|
seaforces.org
|
French Navy start page
|