HOME | US Navy - ships | US Navy - air units | USMC - air units | International Navies | Weapon Systems | Special Reports
French Navy / Marine Nationale
-
Multipurpose Frigate
D 650 FS Aquitaine
03/22
Type, class:
Multipurpose Frigate; Aquitaine / FREMM

class

(Frégate européenne multi-missions) / anti-submarine (ASW) variant
Builder: DCNS, Lorient, Brittany, France
STATUS:
Laid down: March 16, 2007
Launched:

May 4, 2010
Commissioned: December 2, 2015
IN SERVICE
Homeport: Brest
Namesake: Aquitaine region in the southwest of France
Technical Data: see INFO > Aquitaine / FREMM class Multipurpose Frigate
images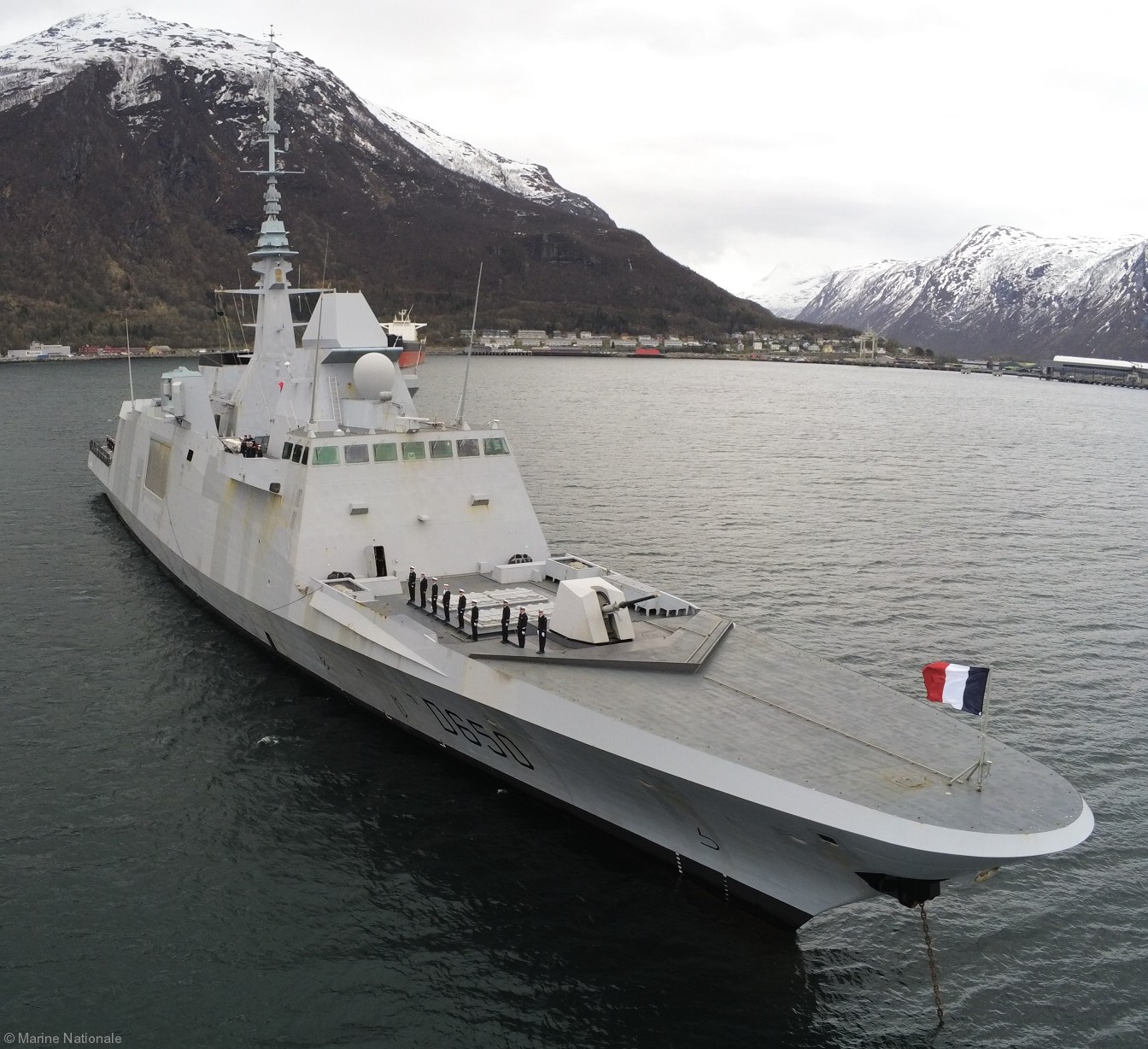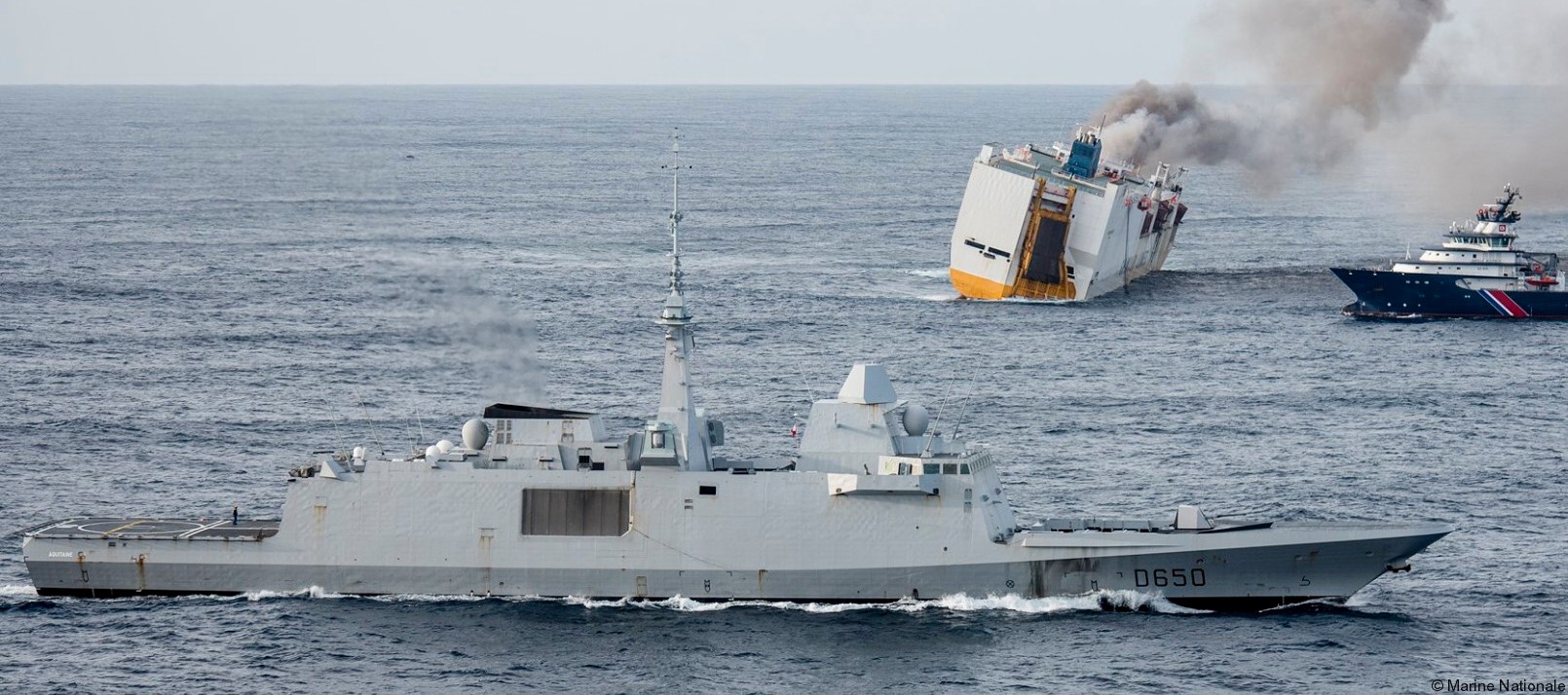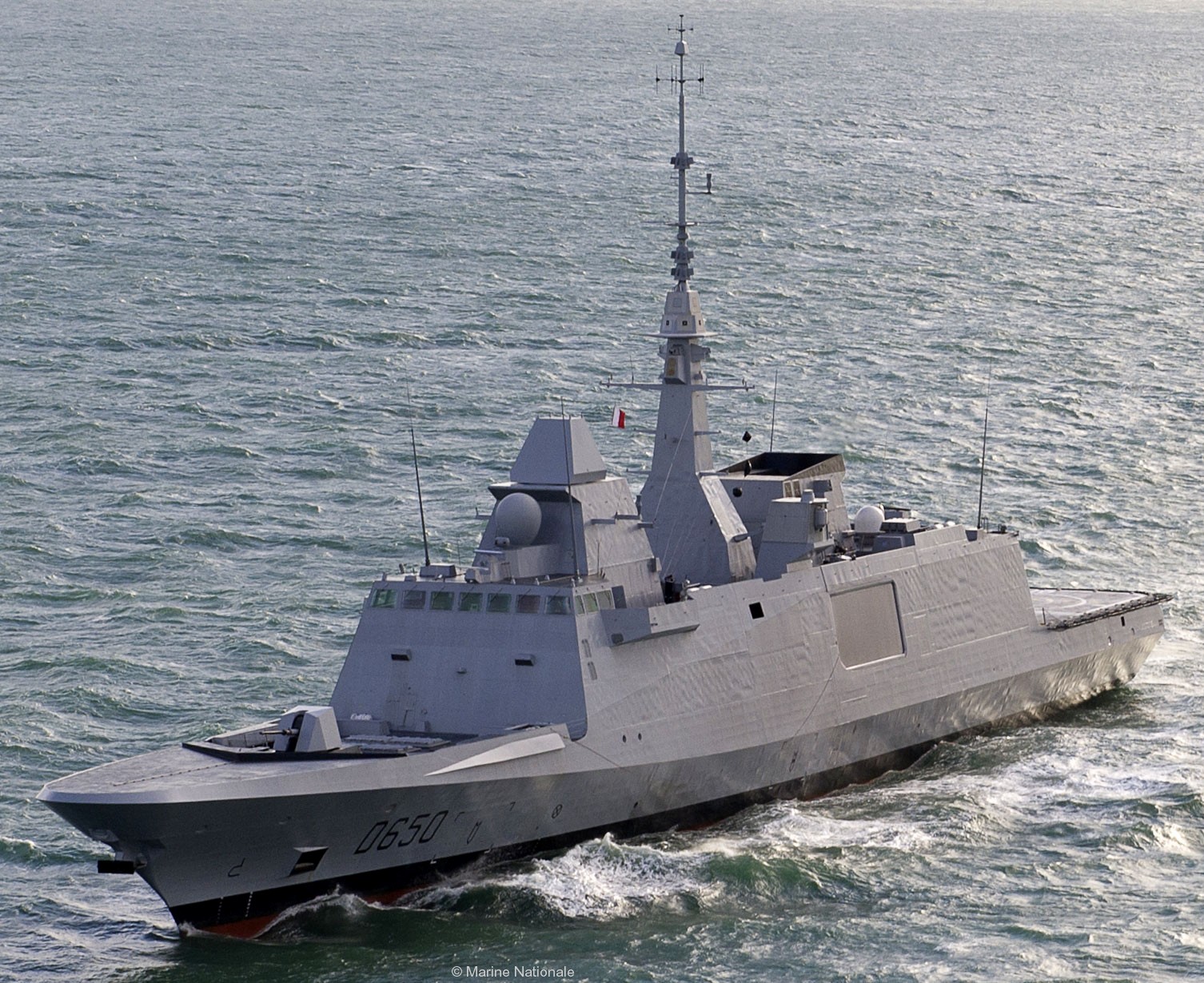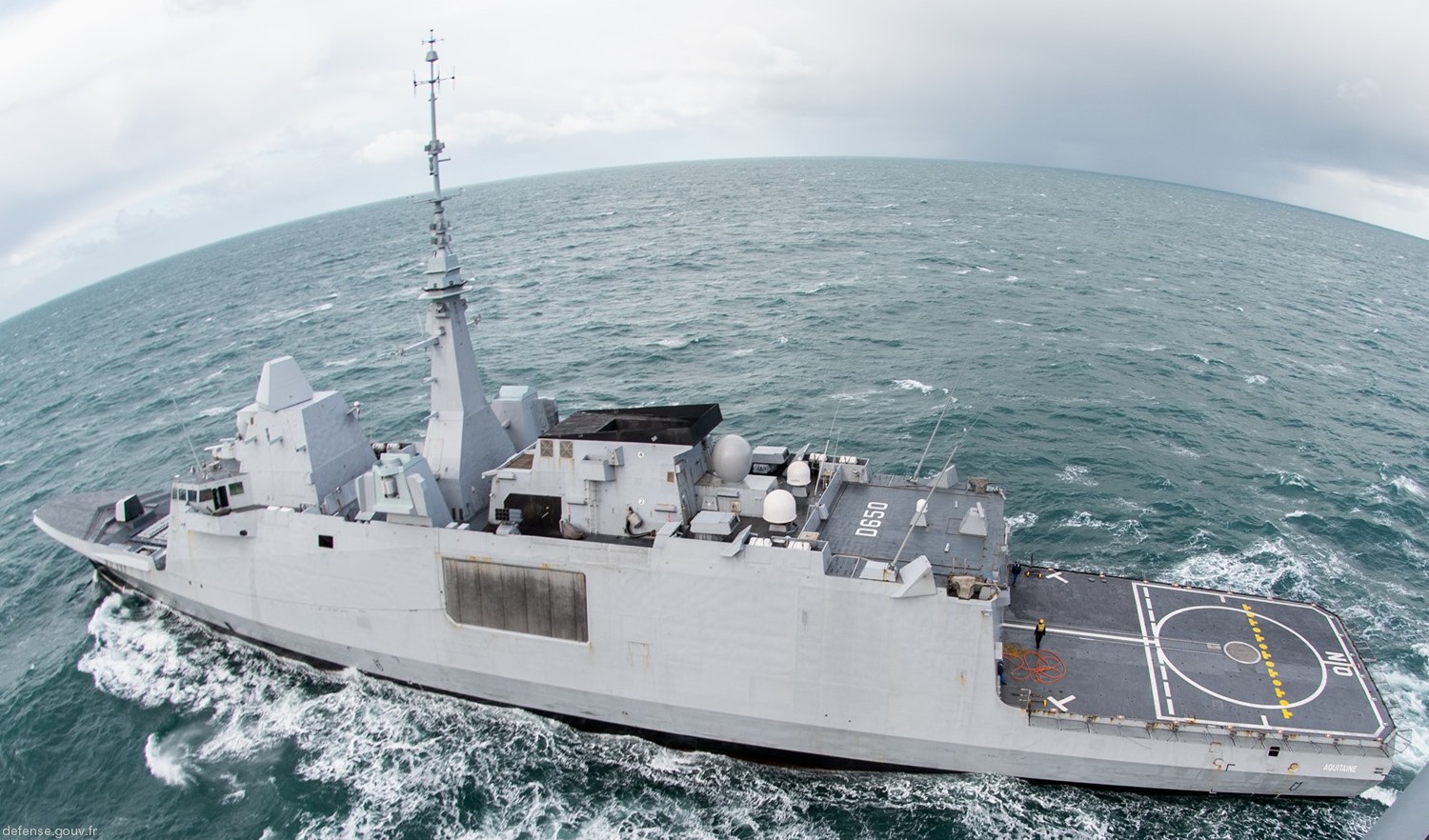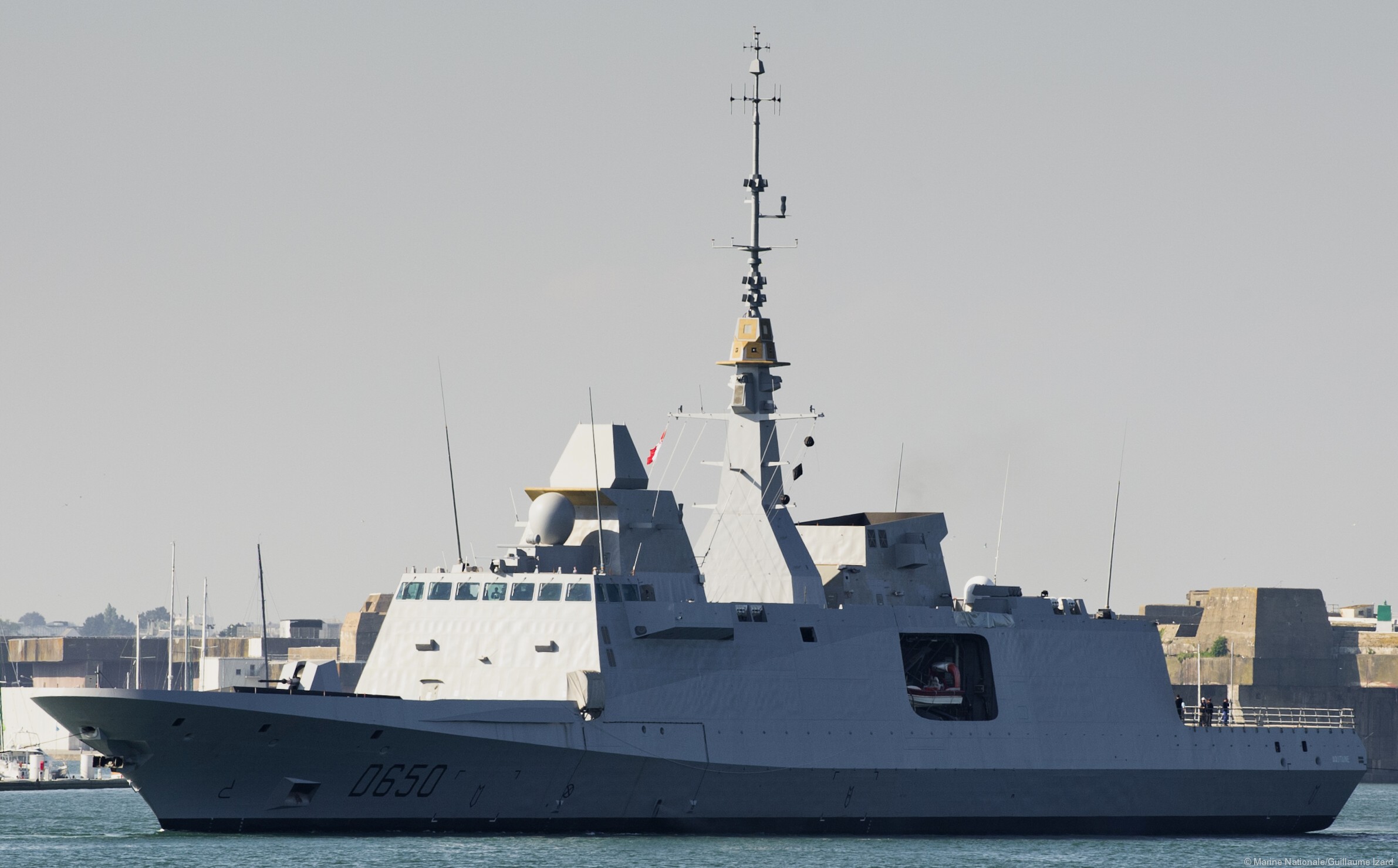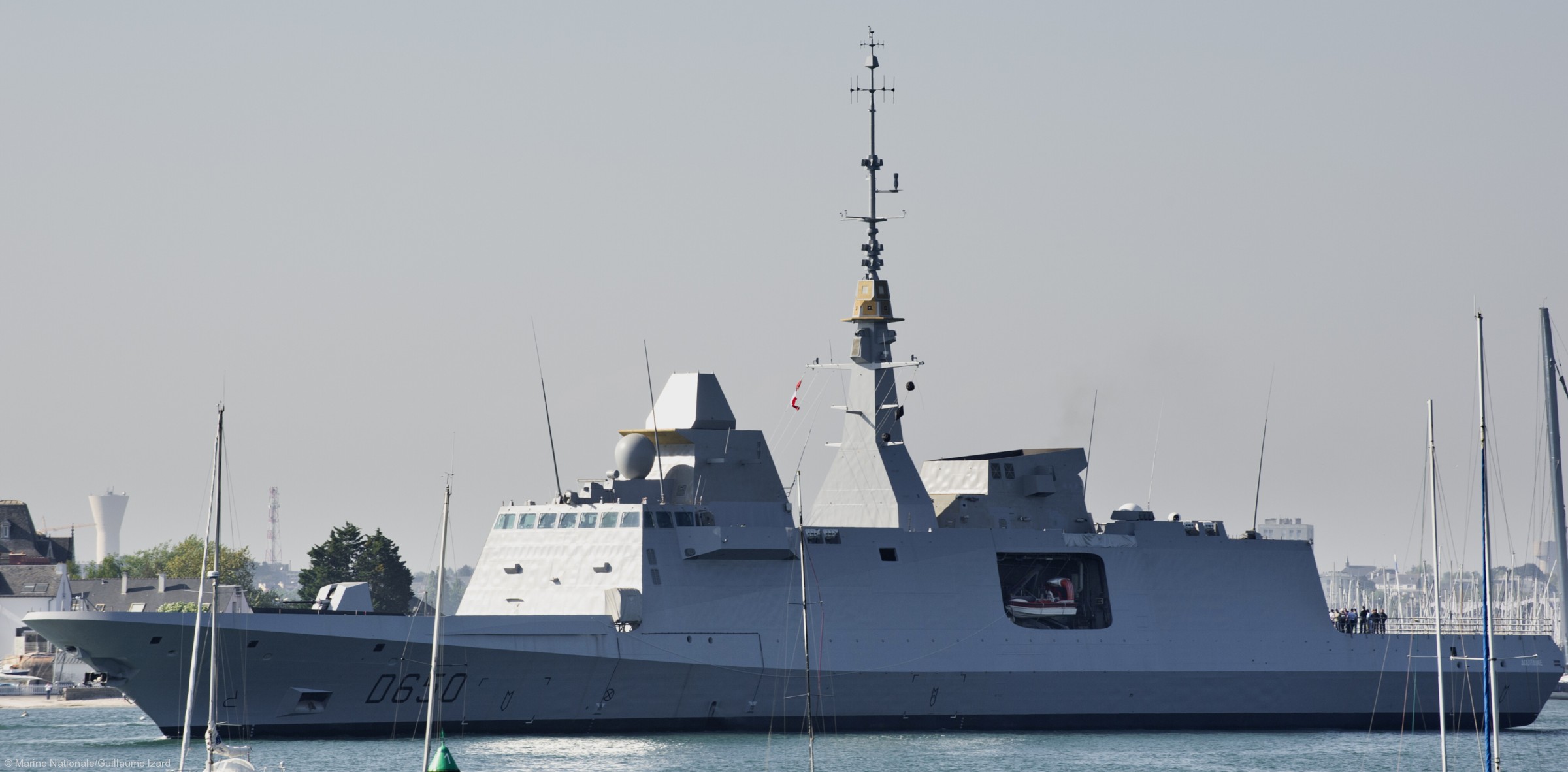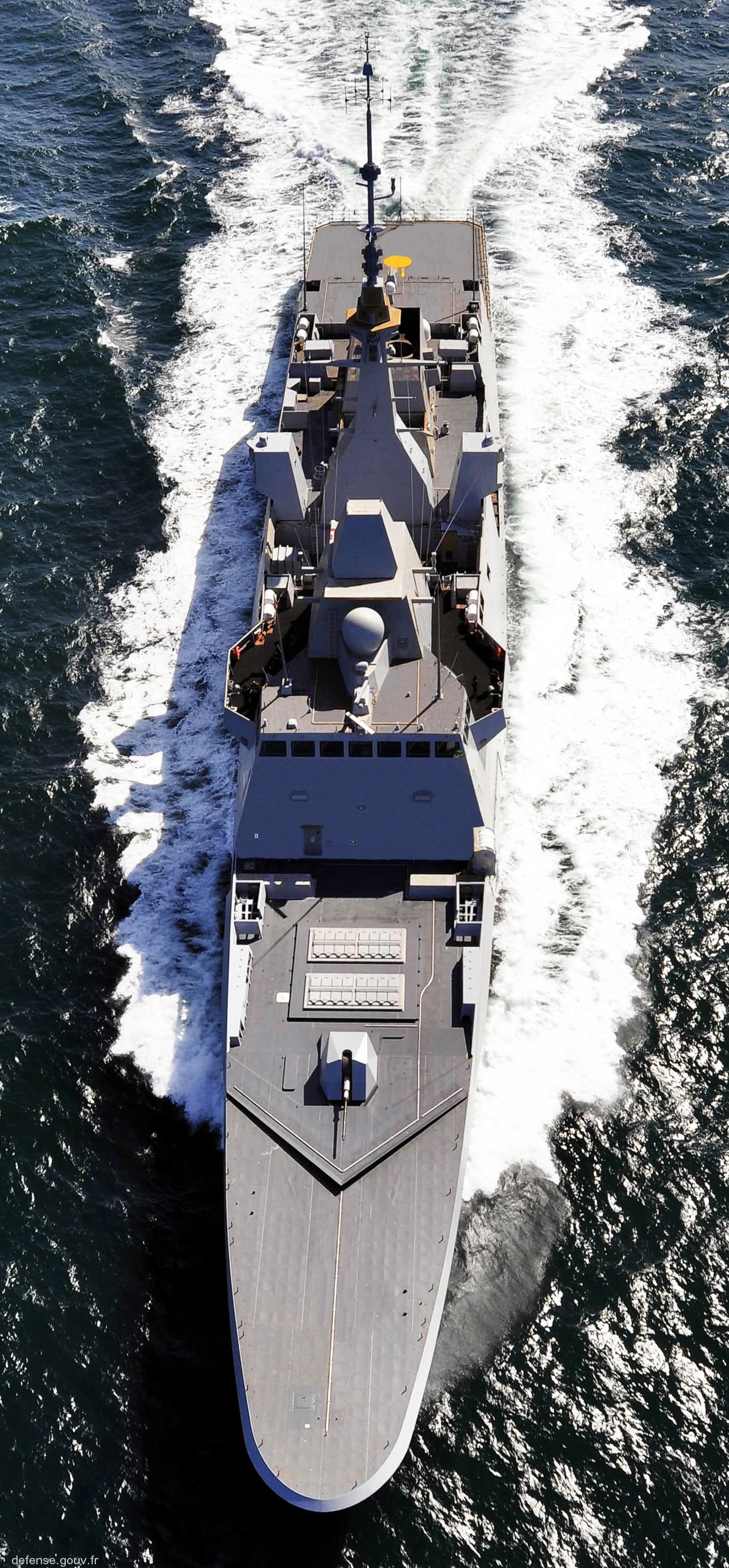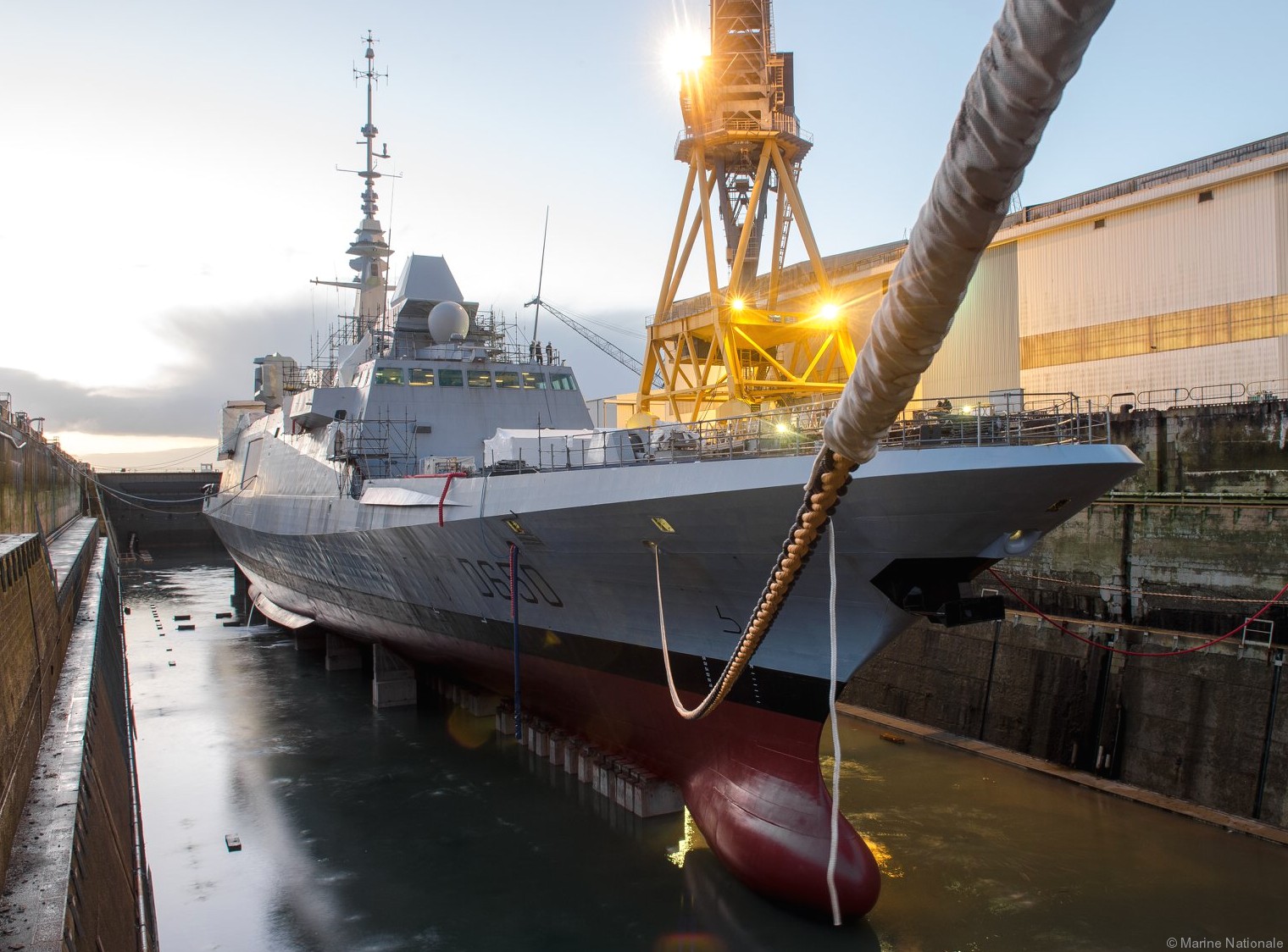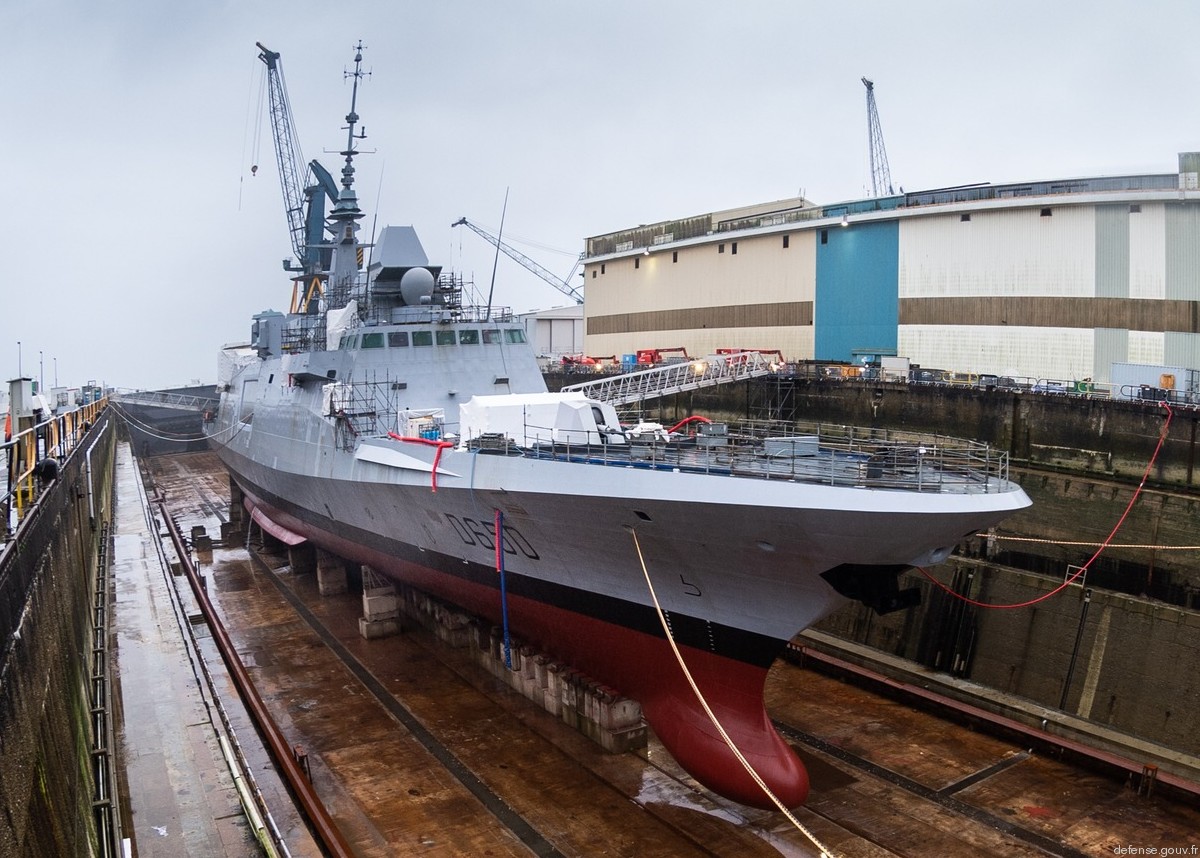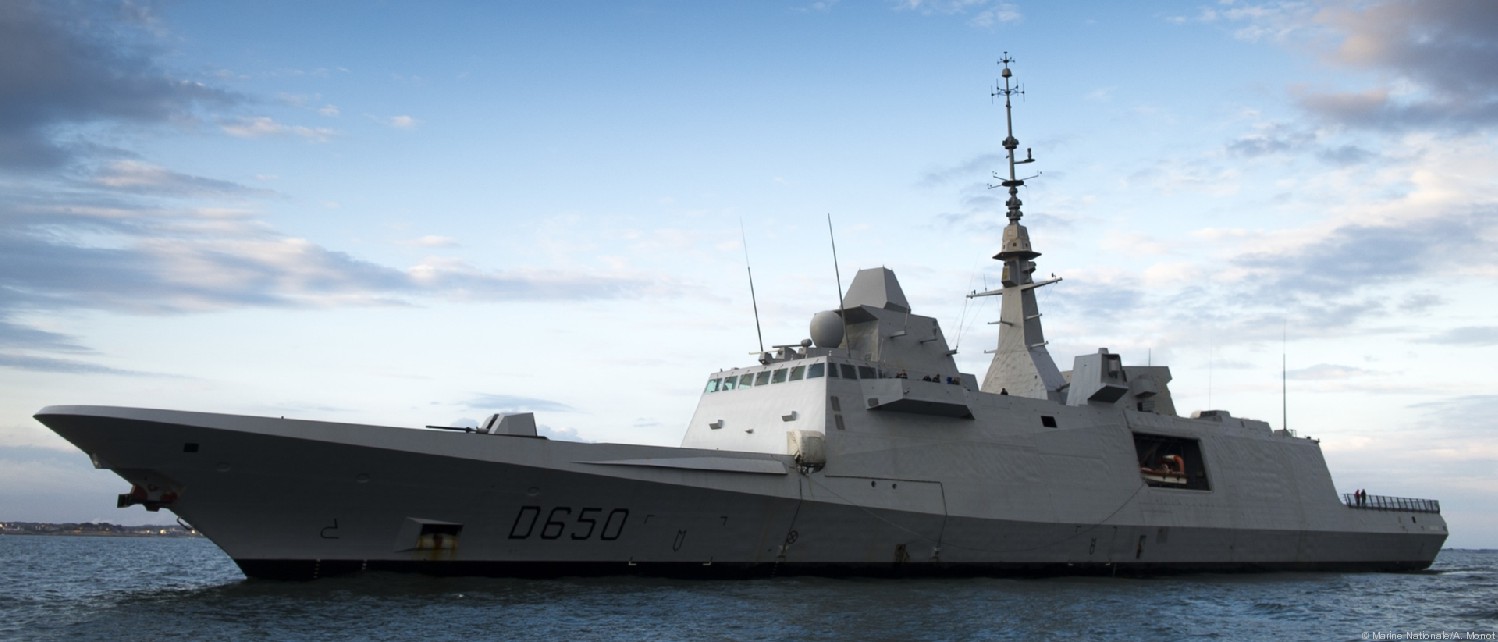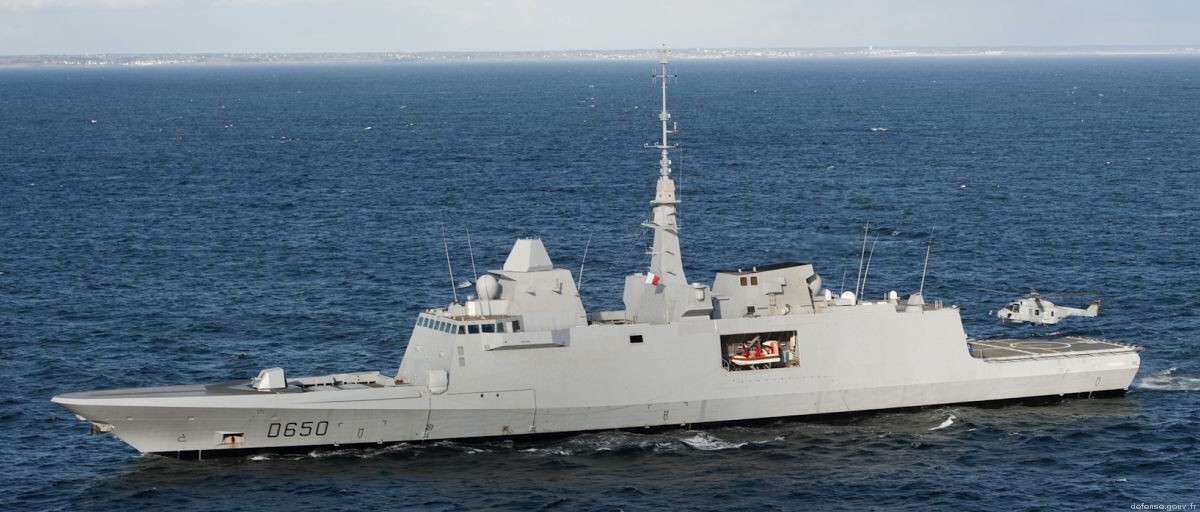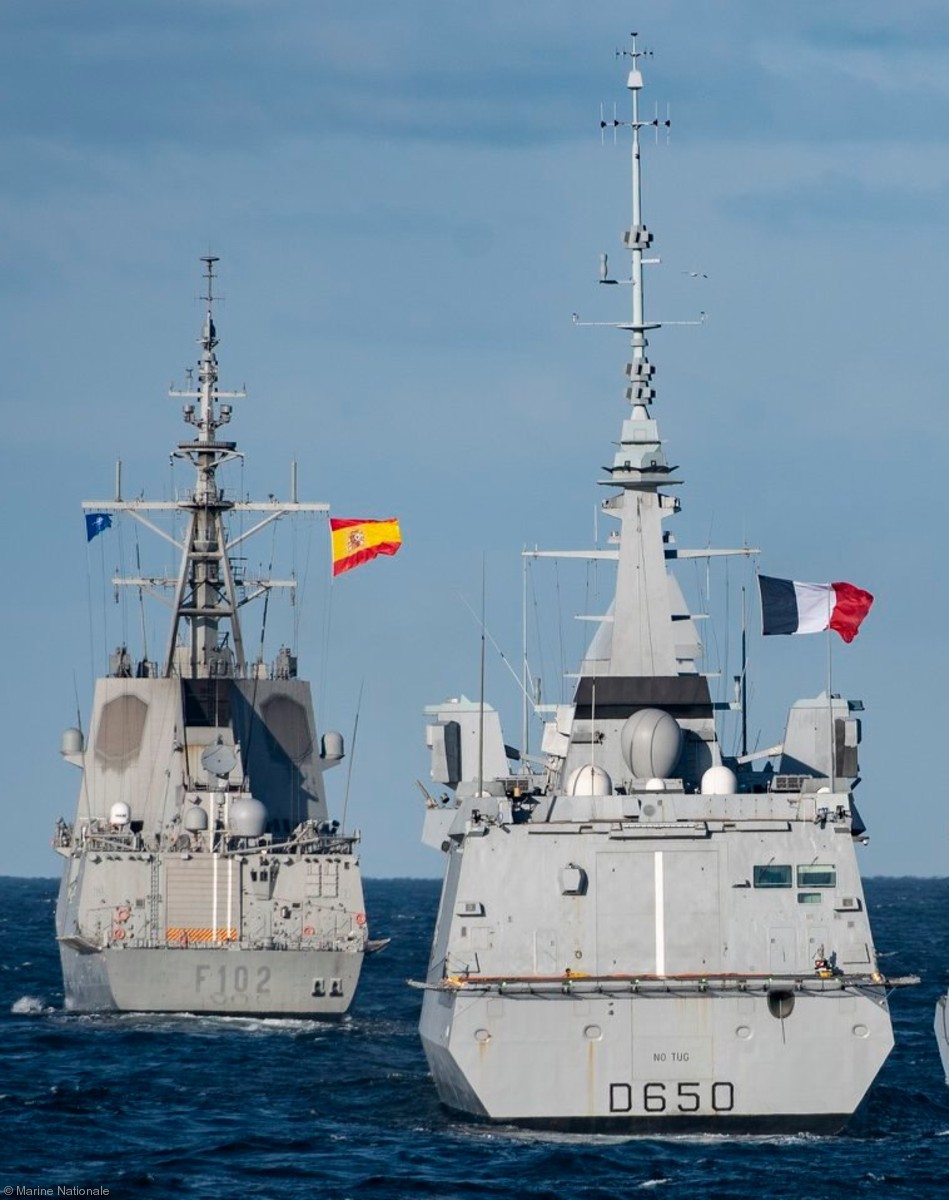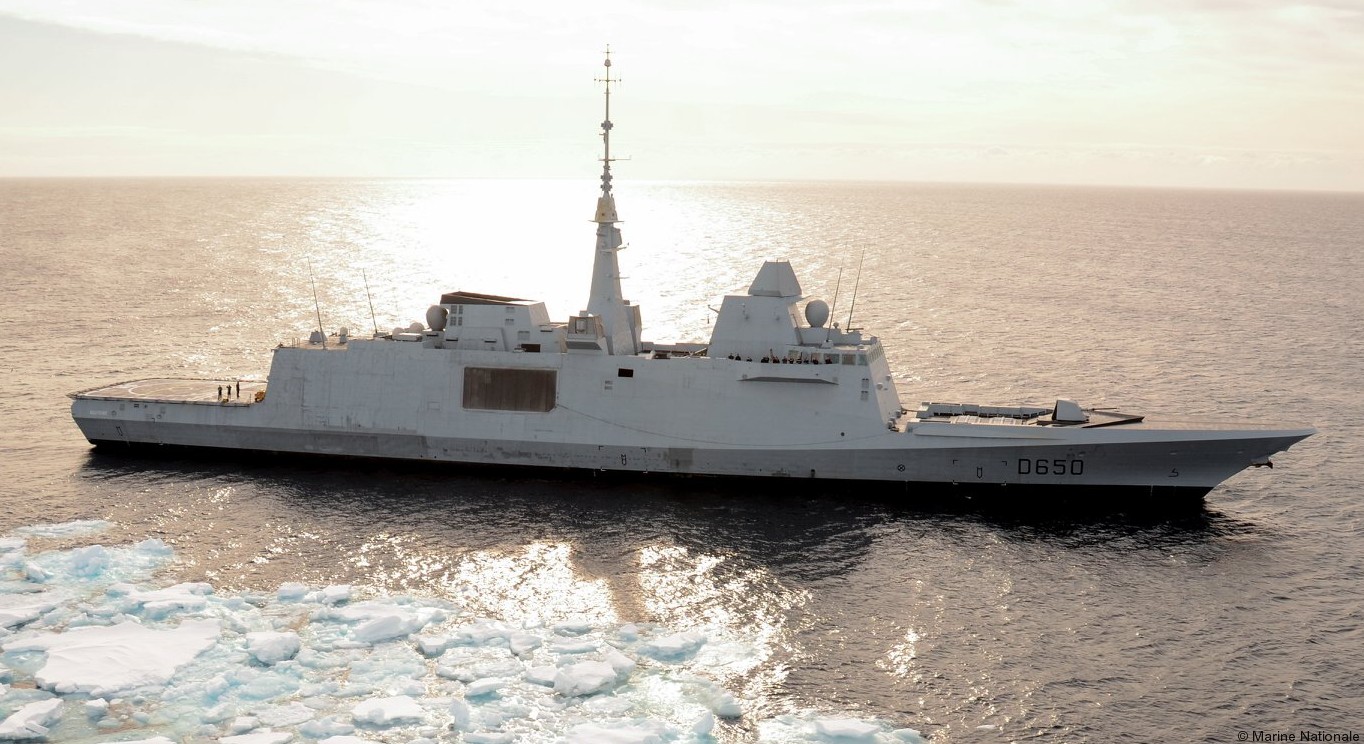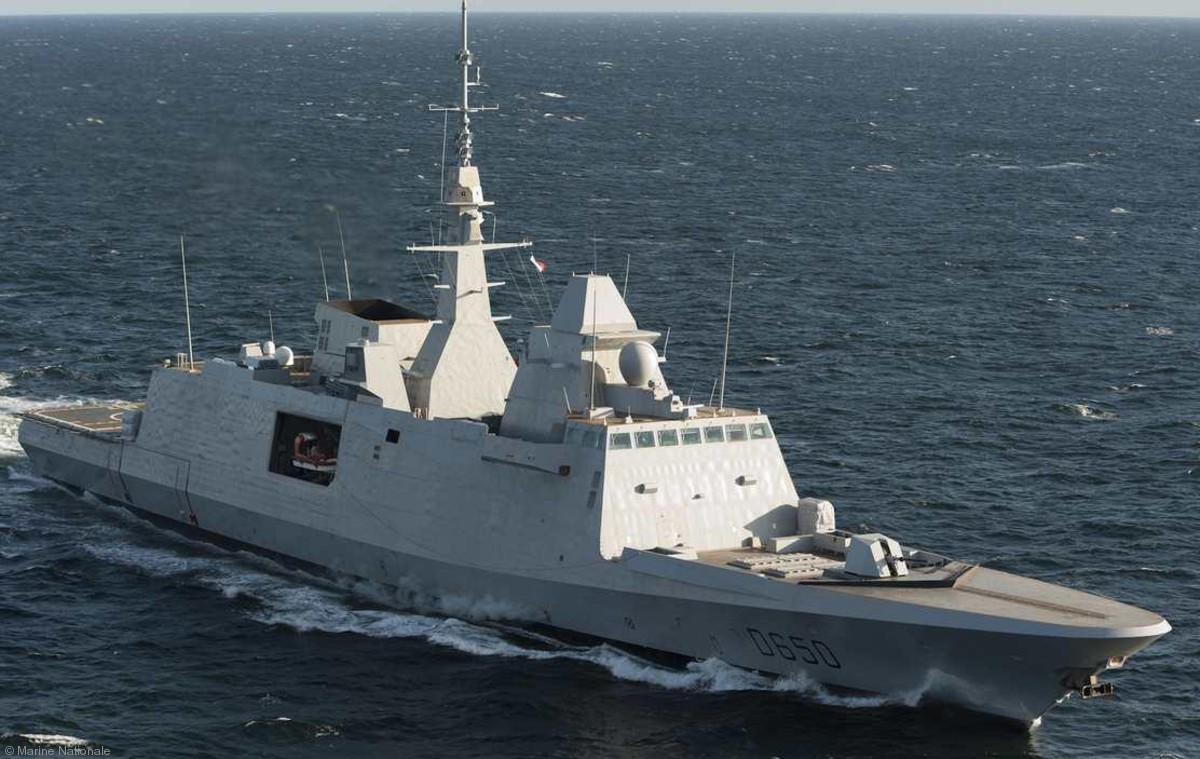 2 x 16-cell SYLVER Vertical Launching System (VLS)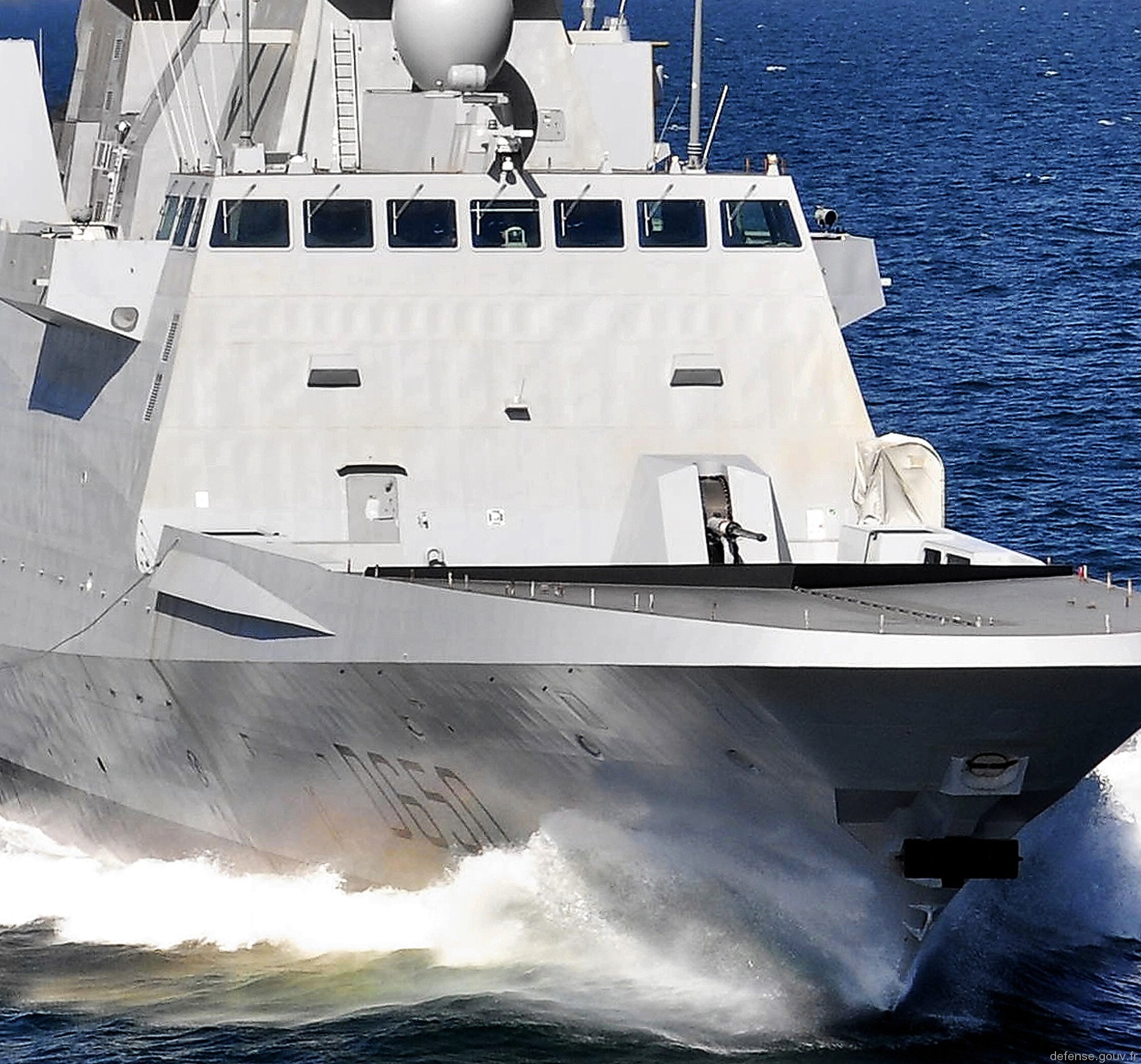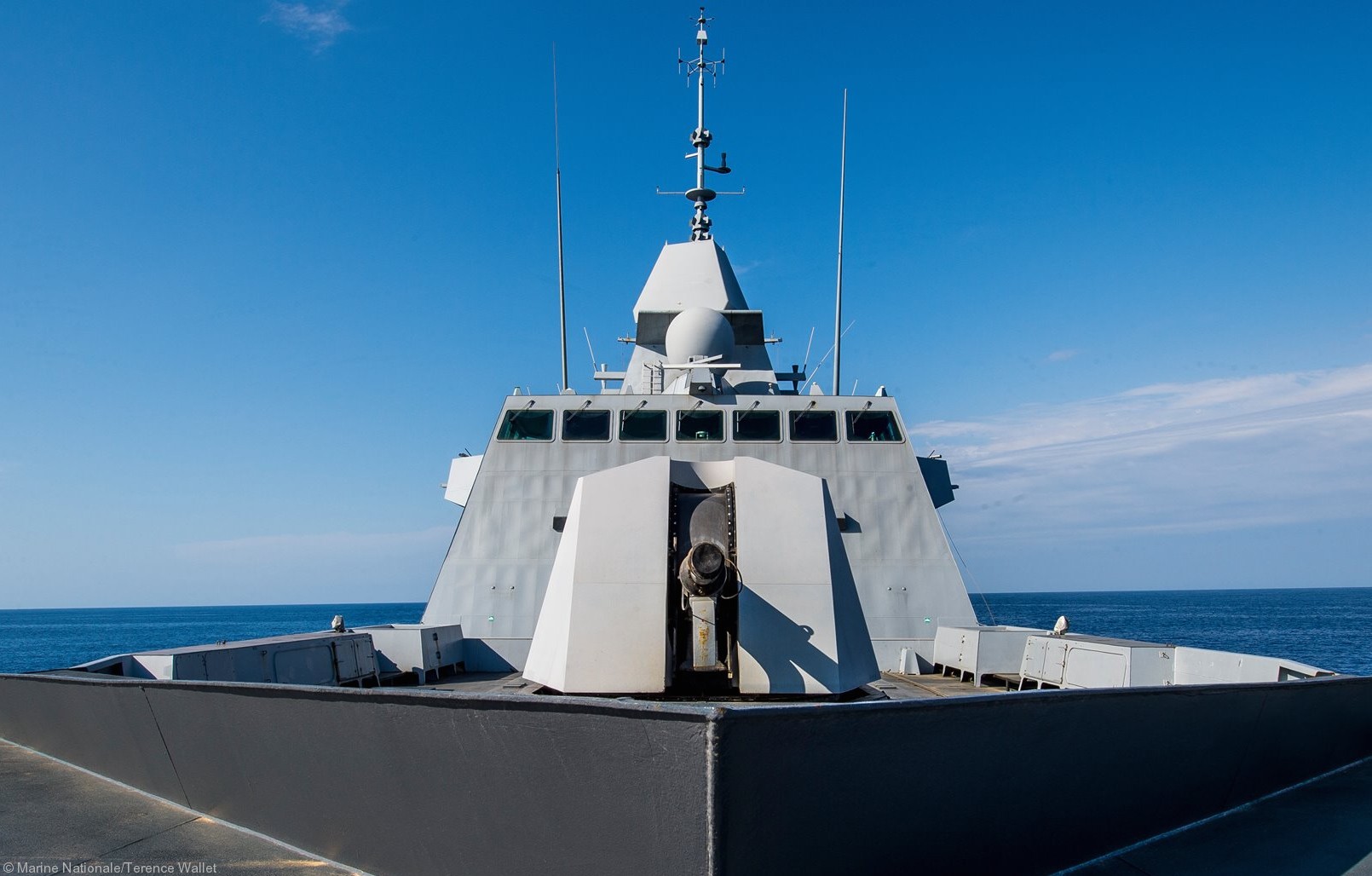 OtoMelara 76/62SR gun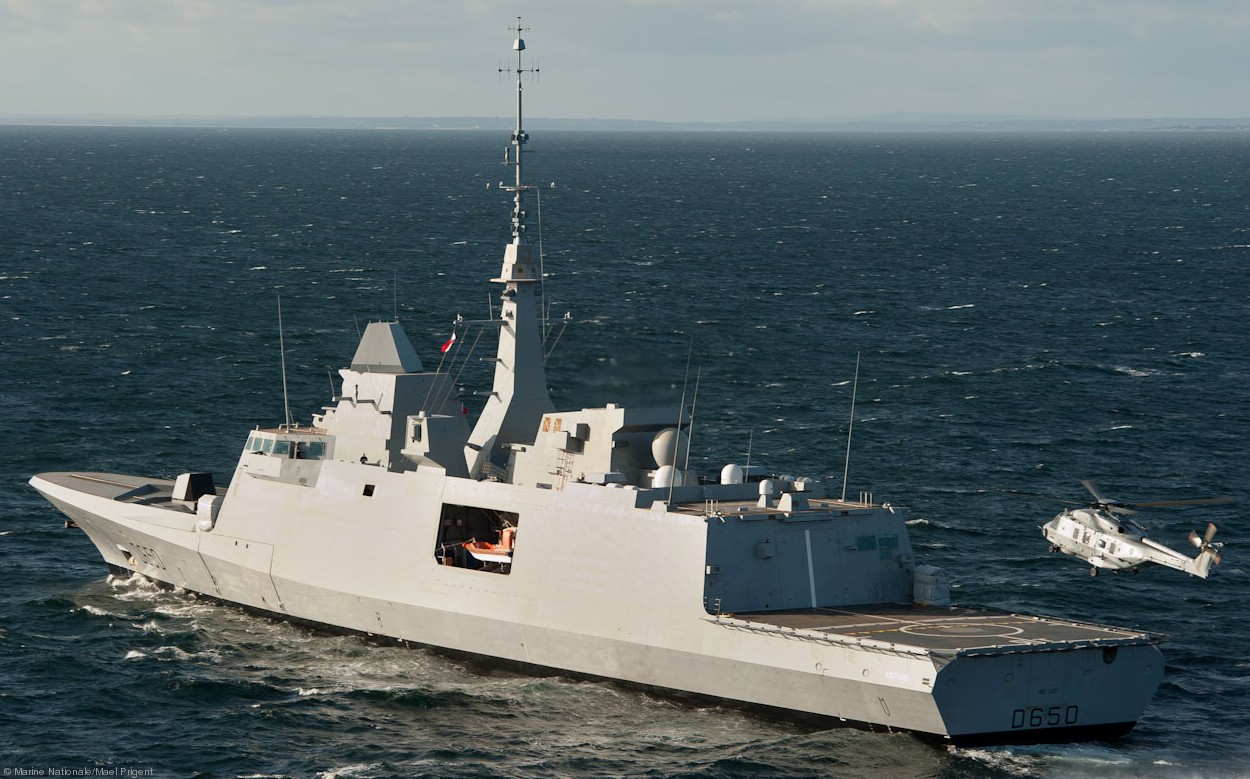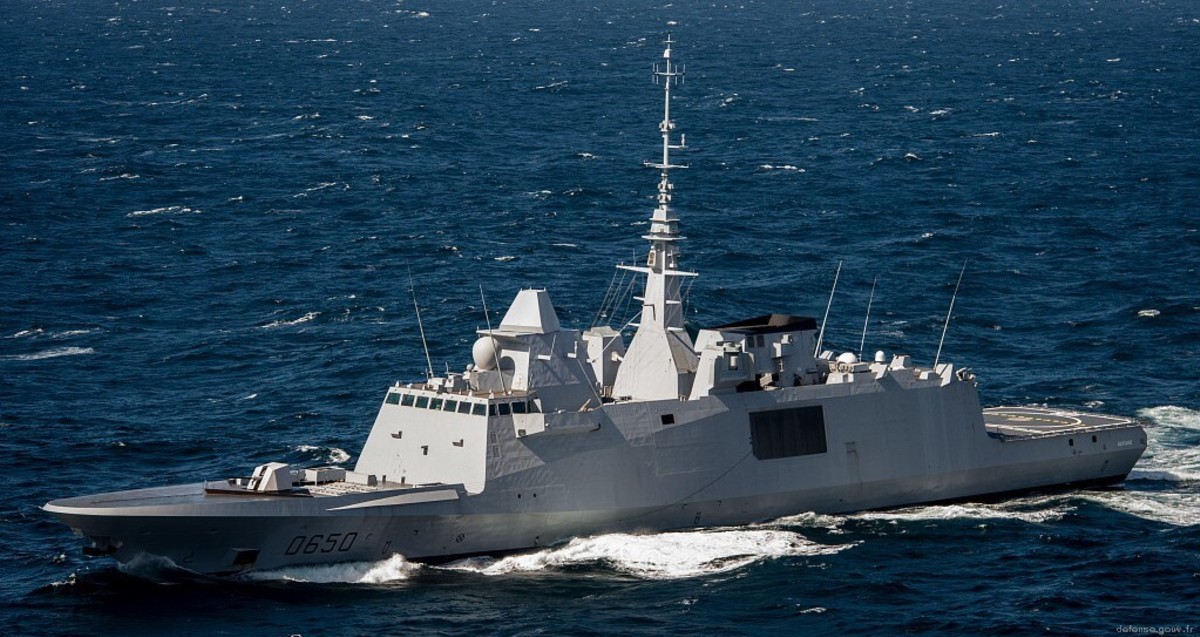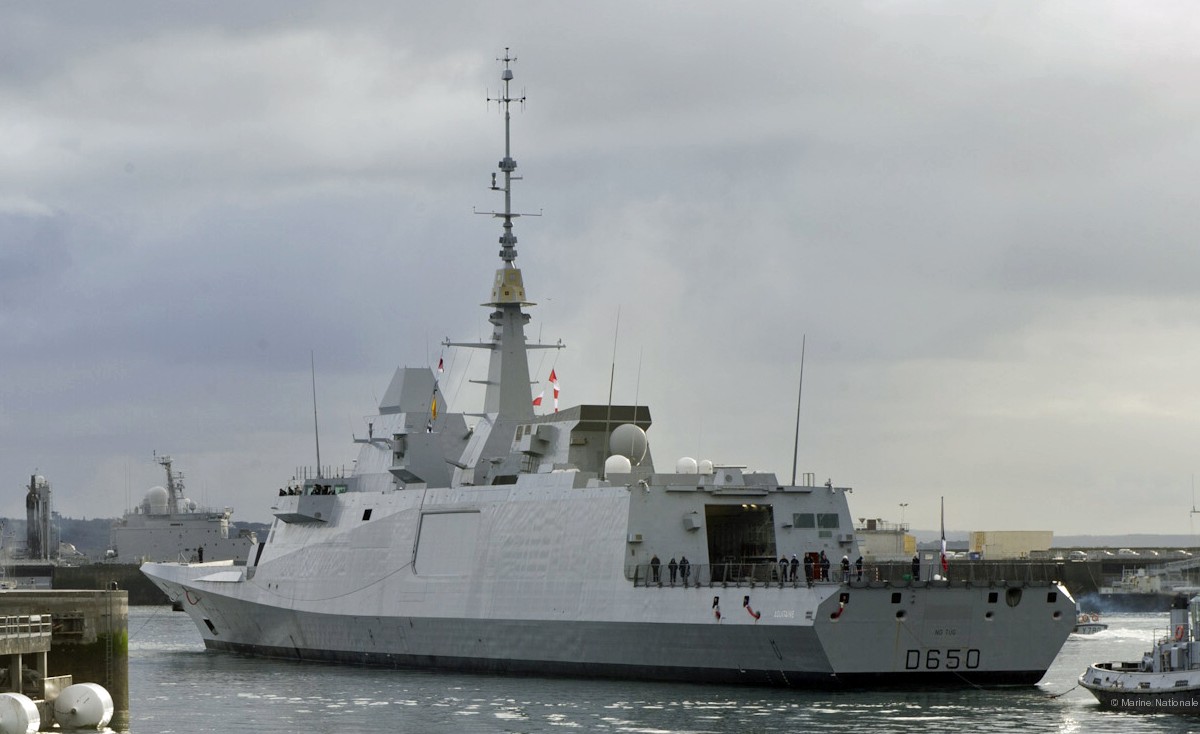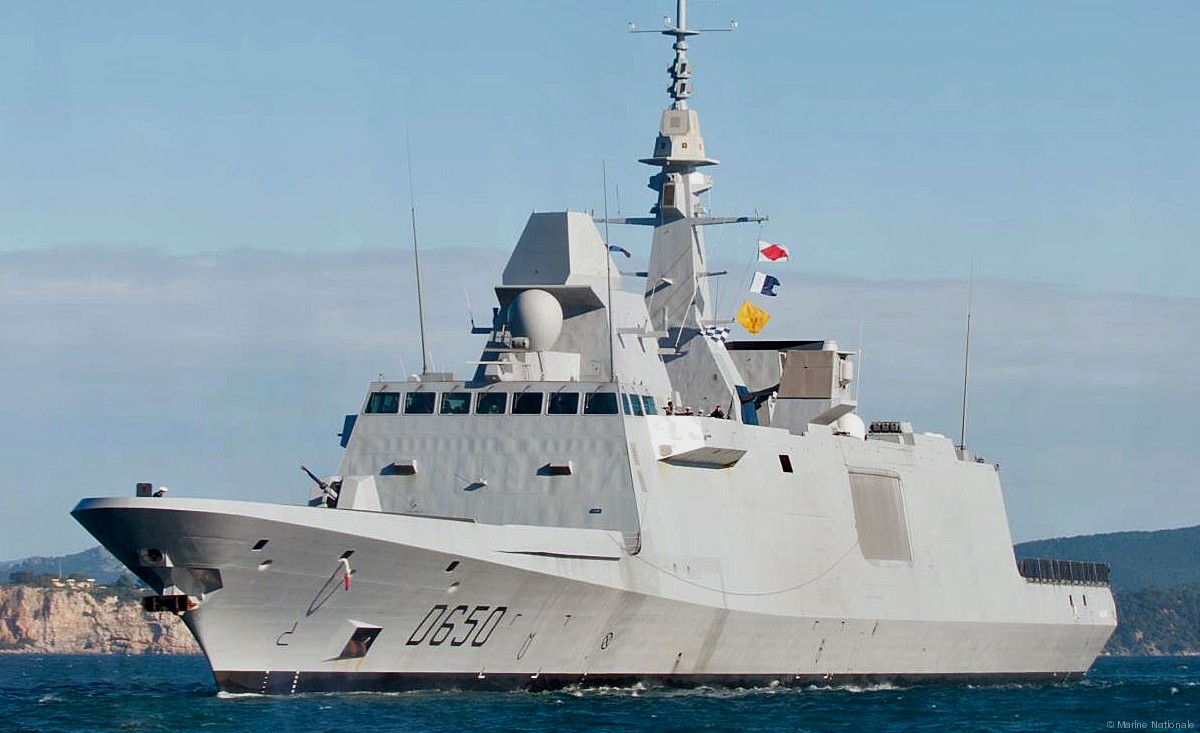 Eurotorp MU90 Impact torpedo exercise
FS Aquitaine (D 650):

FS Aquitaine completed its first operational deployment on March 25, 2016. The vessel was engaged in Operation Arromanches 2 in the Persian Gulf within Task Force 473. During this mission, the frigate was responsible for the protection of the aircraft carrier Charles de Gaulle who, with his airborne group, is carrying out a bombing operation against the Islamic State as part of Operation Chammal.

In April 2018, stationed in the Eastern Mediterranean, the frigate was the target of an intimidation maneuver by an armed Russian Su-24 bomber. The latter flies over it at a reduced distance. It is a warning to the French authorities, who are still wondering about the advisability of strikes against the Syrian regime after the chemical attack in Douma attributed to the latter.

On April 14, 2018, the frigate participated in Operation Hamilton, the French component of the bombings of Barzé and Him Shinshar with the United States and the United Kingdom. Not having been able to fire its MdCN missiles in the allotted time, no more than its lining Auvergne, it is finally the frigate Languedoc (D 653) which carries out its baptism of fire.

Aquitaine

... is a historical region of southwestern France and a former administrative region of the country. Since 1 January 2016 it has been part of the region of Nouvelle-Aquitaine. It is situated in the far southwest corner of Metropolitan France, along the Atlantic Ocean and the Pyrenees mountain range on the border with Spain. It is composed of the five departments of Dordogne, Lot-et-Garonne, Pyrénées-Atlantiques, Landes and Gironde. In the Middle Ages, Aquitaine was a kingdom and a duchy, whose boundaries fluctuated considerably.
patches + more
|
seaforces.org
|
French Navy start page
|