HOME | US Navy - ships | US Navy - air units | USMC - air units | International Navies | Weapon Systems | Special Reports
US Navy - Attack Submarine
SSN 796 - USS New Jersey
10/23
Type, class: Attack Submarine, nuclear propulsion - SSN; Virginia class (Block IV)
Builder:
Huntington Ingalls Industries - Newport News Shipbuilding, Newport News, Virginia, USA

STATUS:
Awarded: April 28, 2014
Laid down: March 25, 2019
Launched: April 14, 2022
Commissioned: ?
OUTFITTING + TRIALS
Homeport: -
Namesake: State of New Jersey
Ships Motto: VIRTUTE IGNIS PRO LIBERTAS

(Firepower for Freedom)
Technical Data: see: INFO > Virginia class Attack Submarine - SSN
images


after launching - April 2022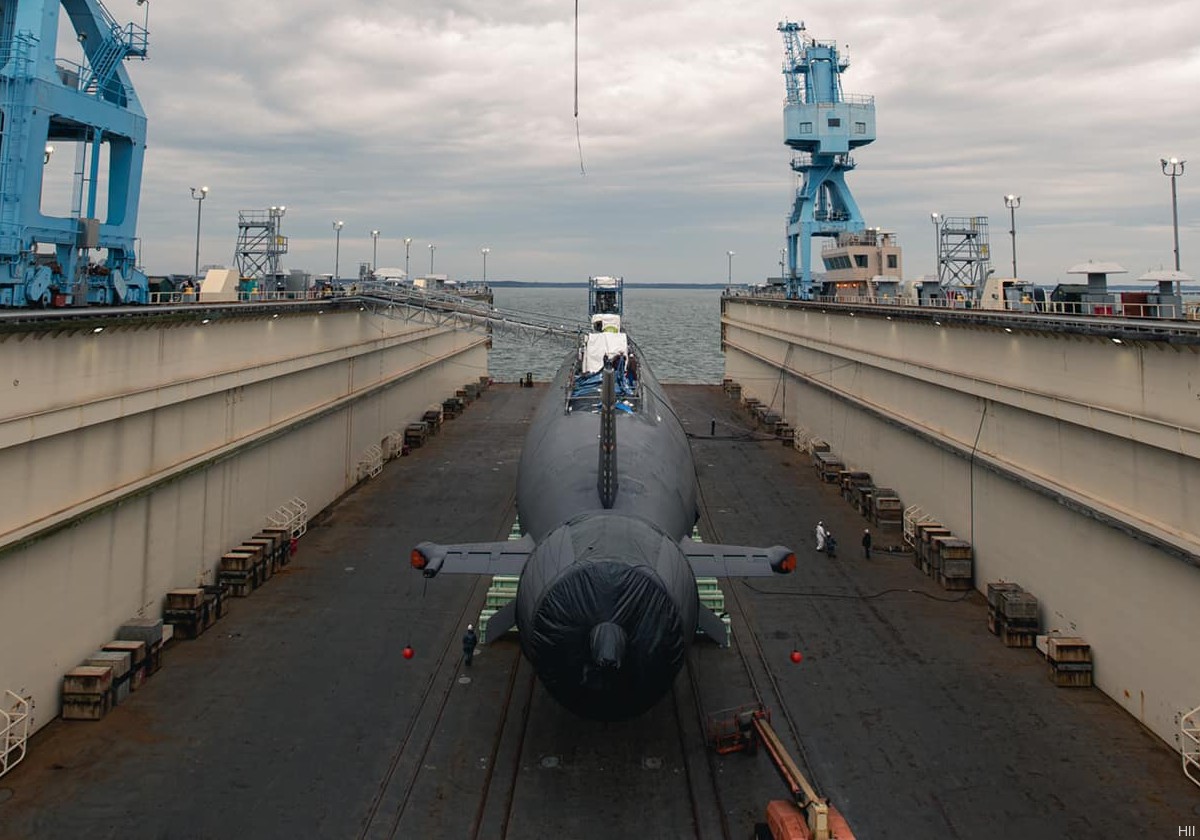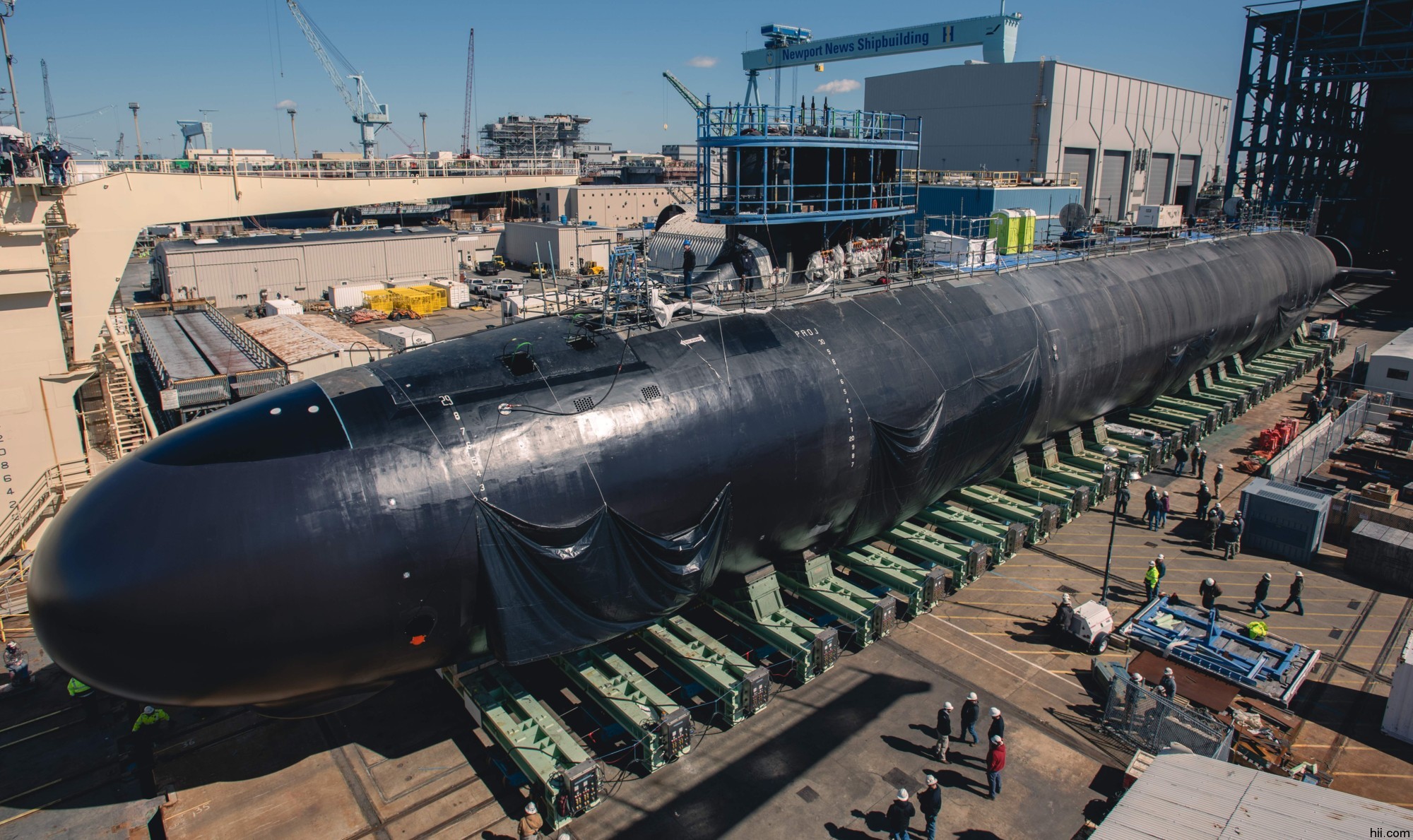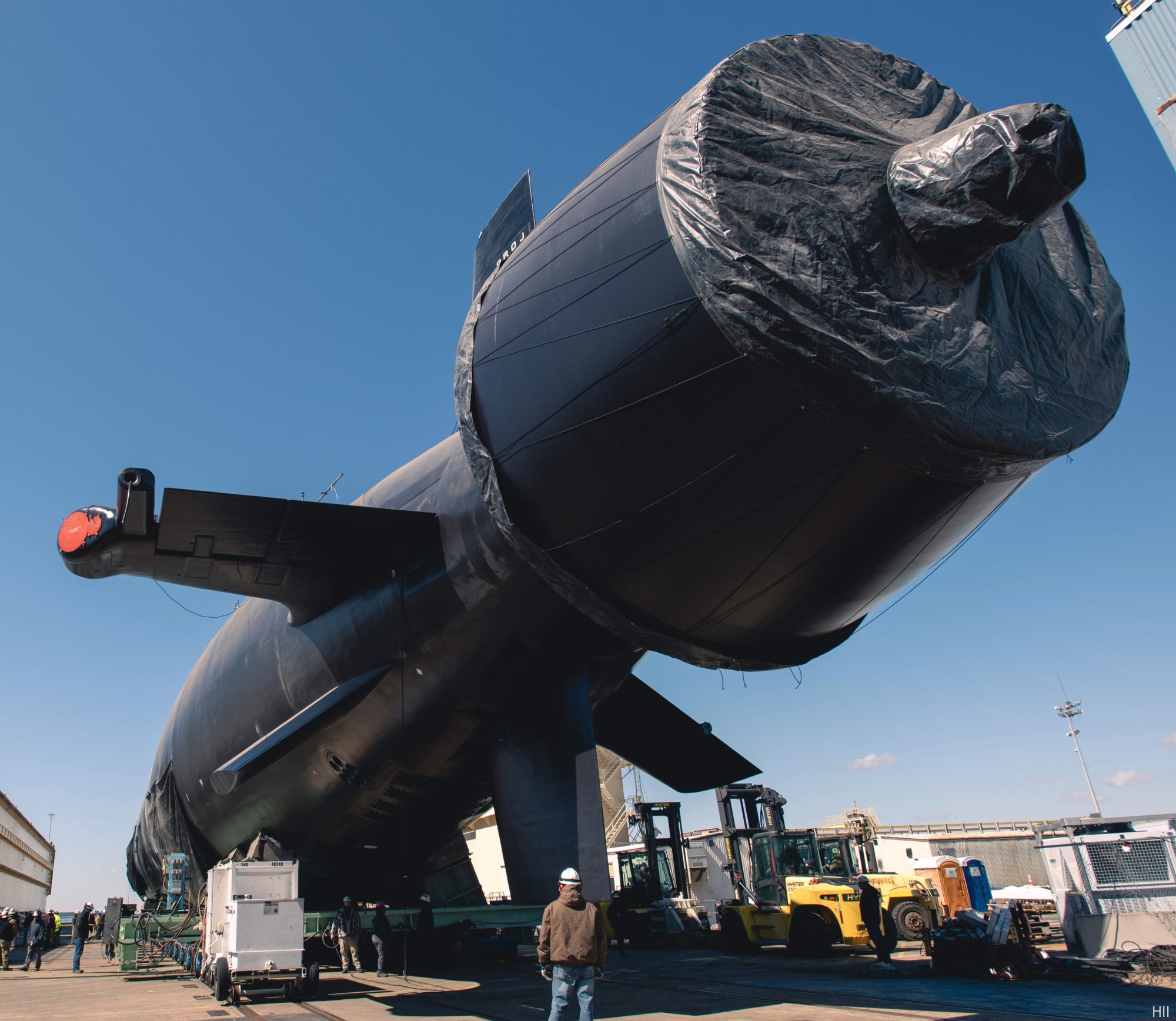 rolling onto the launching barge - April 2022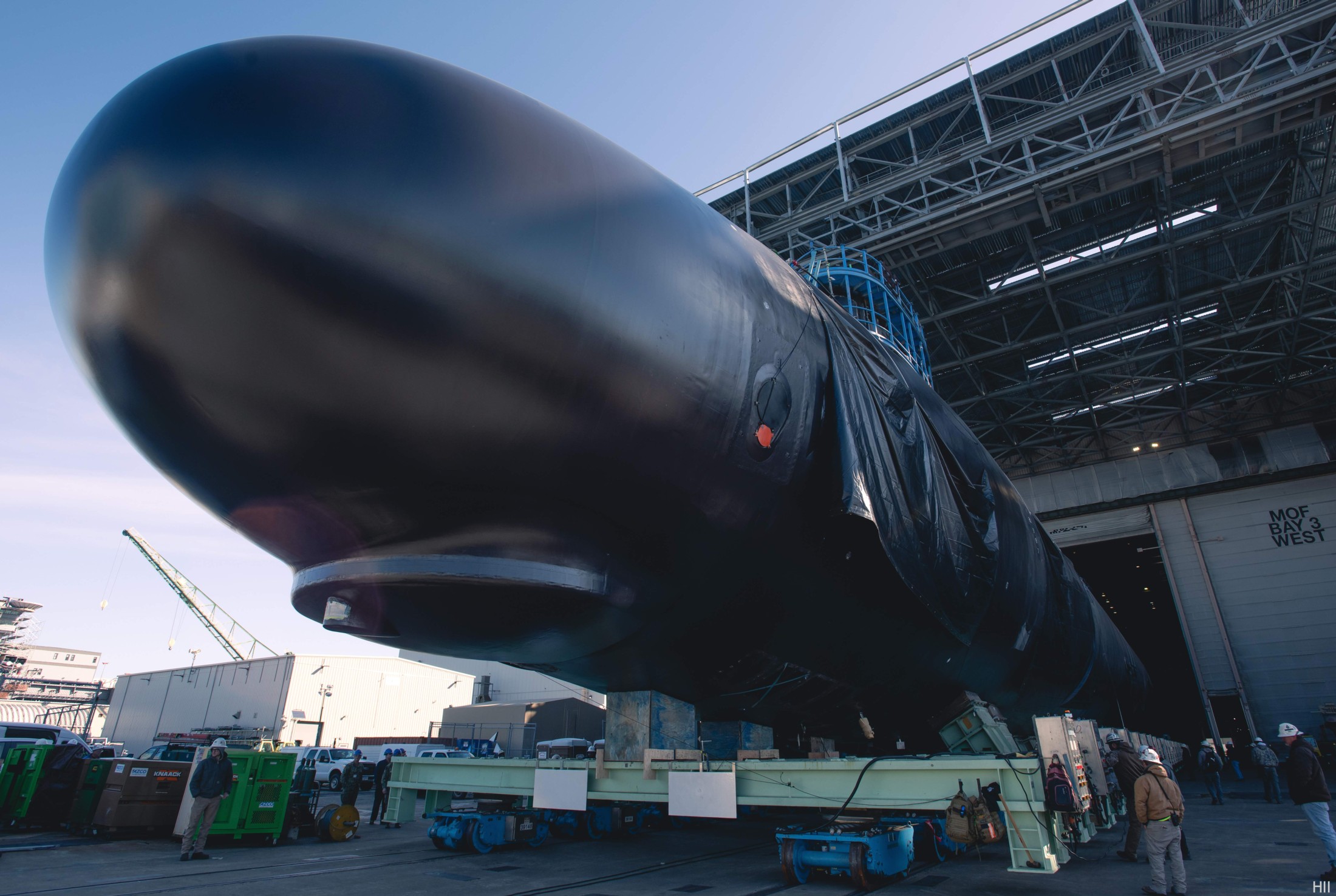 roll out - April 2022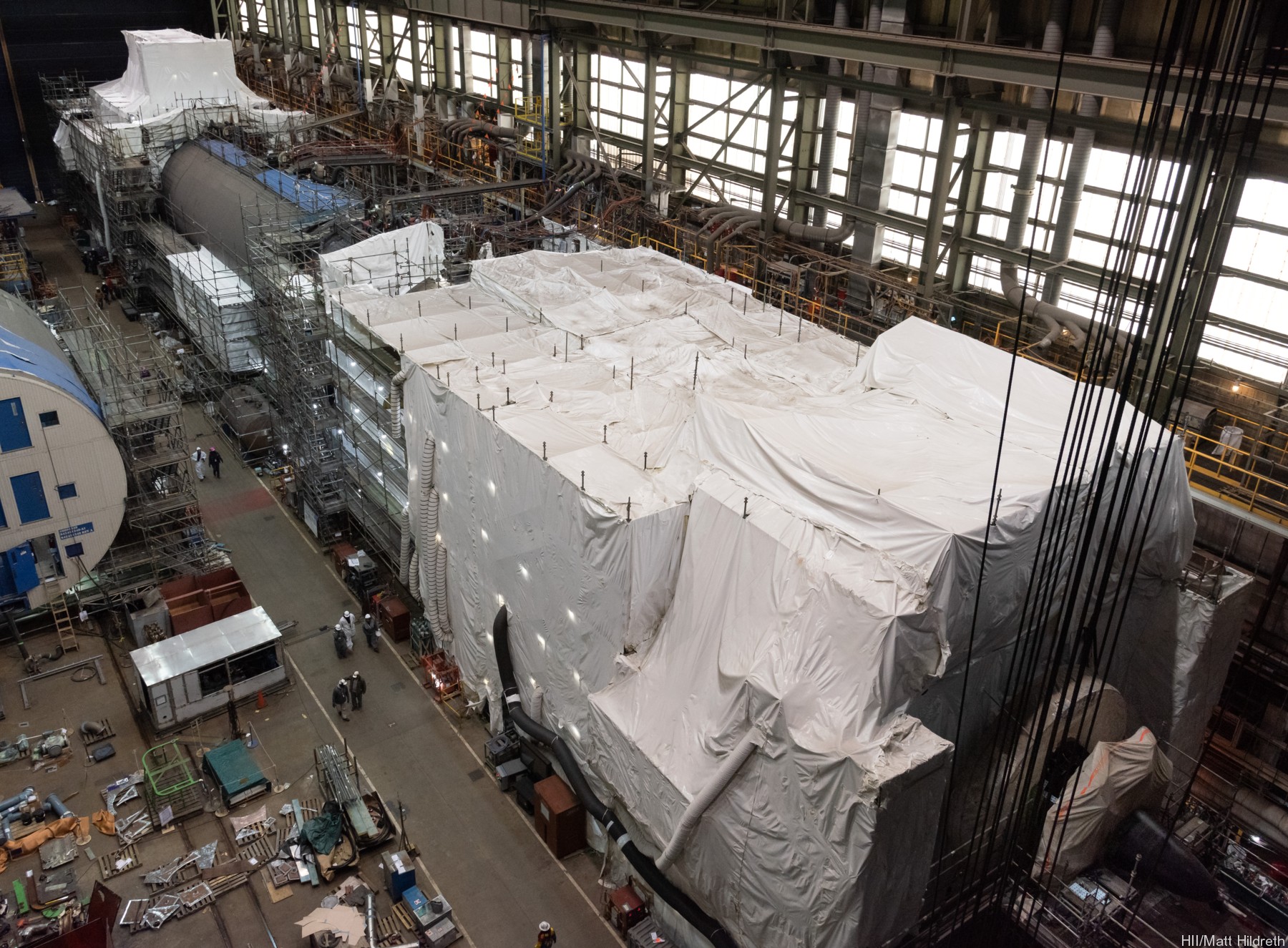 USS New Jersey reaches pressure-hull complete - March 2021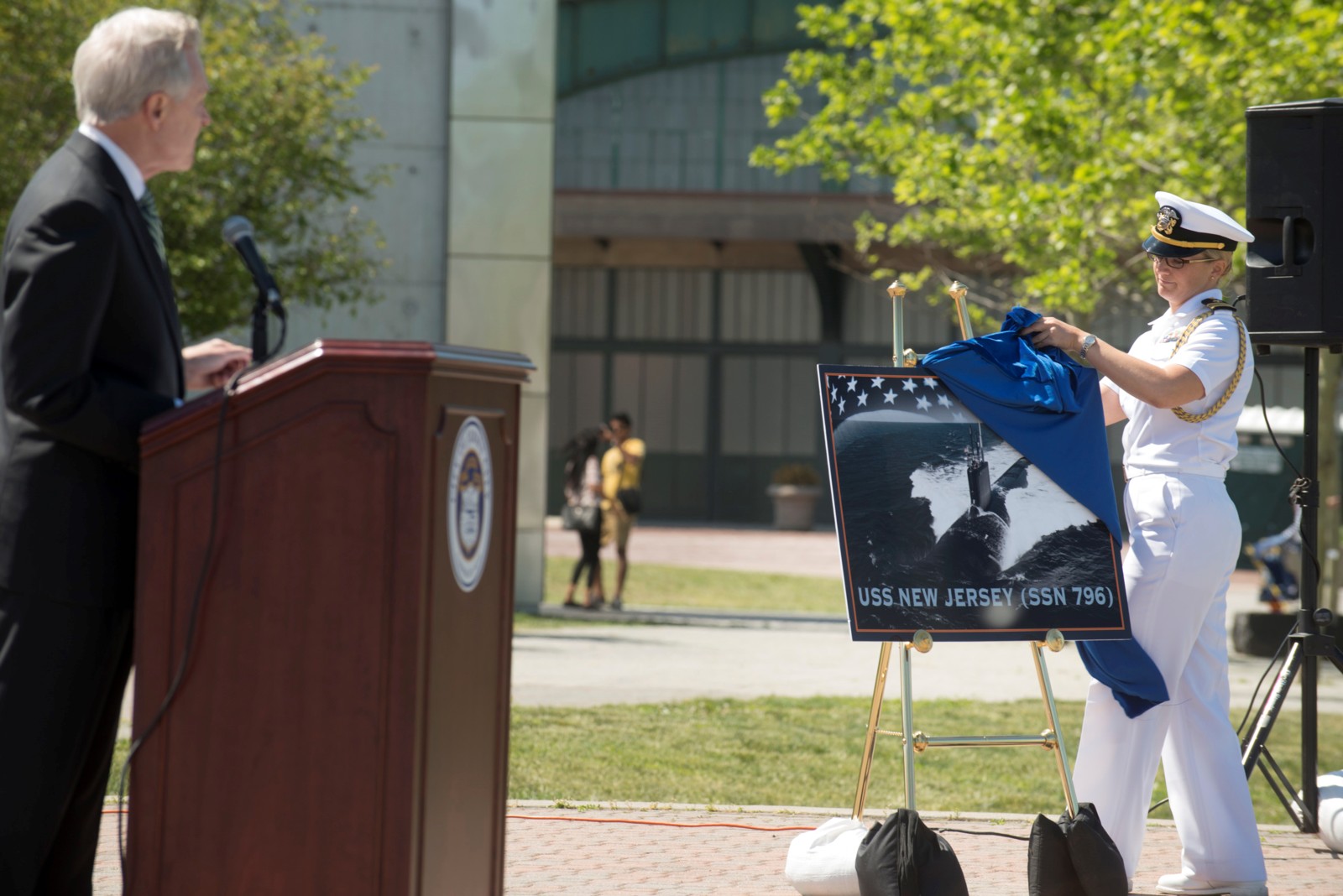 Secretary of the Navy (SECNAV) Ray Mabus announces the name of the Virginia-class attack submarine SSN 796 as USS New Jersey.
Jersey City, New Jersey - May 24, 2015

USS New Jersey (SSN 796):

New Jersey's construction reached pressure hull completion in February 2021. The construction milestone signifies that all of the submarine's hull sections have been joined to form a single, watertight unit. She was reported to be 72% complete as of 9 March 2021.
New Jersey
... is a state in the Mid-Atlantic and Northeastern regions of the United States. It is bordered on the north and east by the state of New York; on the east, southeast, and south by the Atlantic Ocean; on the west by the Delaware River and Pennsylvania; on the southwest by Delaware Bay and the state of Delaware. At 7,354 square miles (19,050 km2), New Jersey is the fifth-smallest state based on land area, but with close to 9.3 million residents, is the 11th-most populous and the most densely populated. New Jersey's state capital is Trenton, while the state's most populous city is Newark. With the sole exception of Warren County, all counties in the state lie within the combined statistical areas of New York City or Philadelphia; consequently, the state's largest metropolitan area falls within Greater New York.
patches + more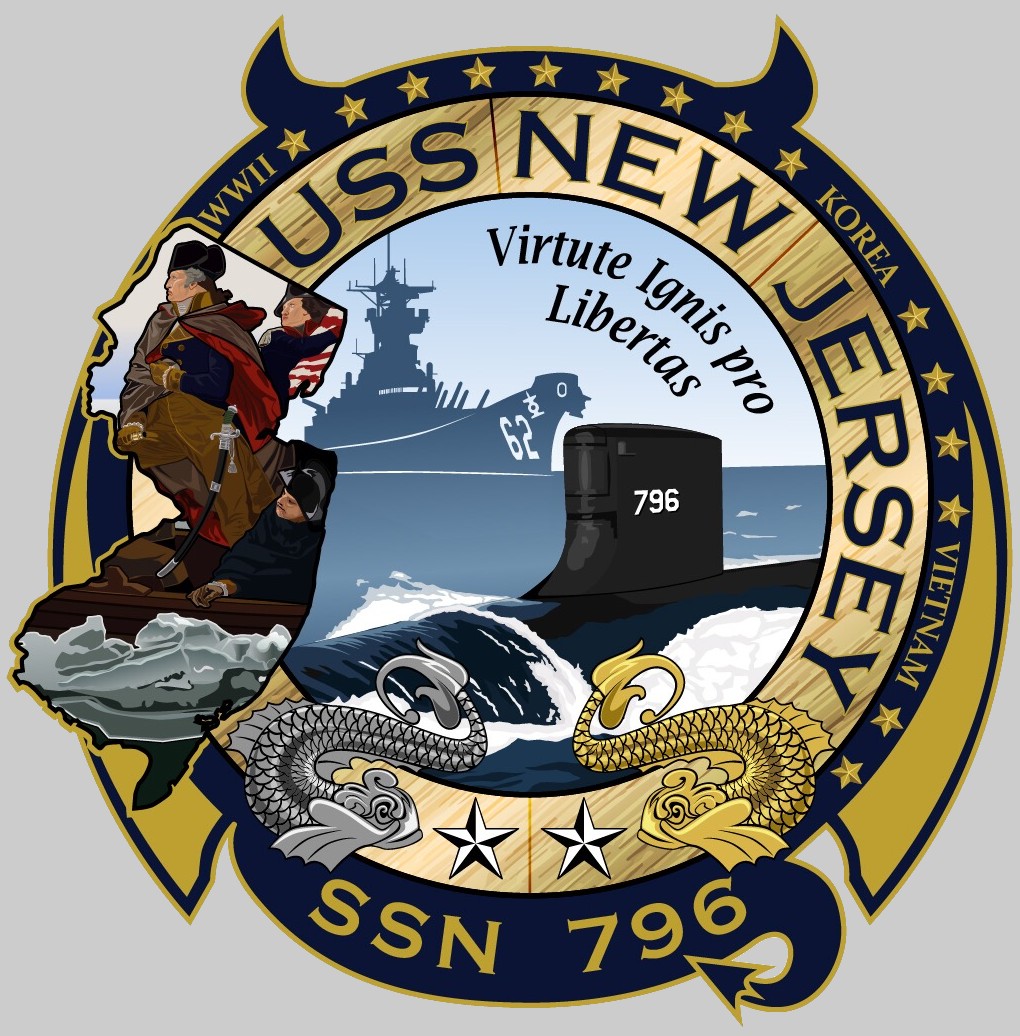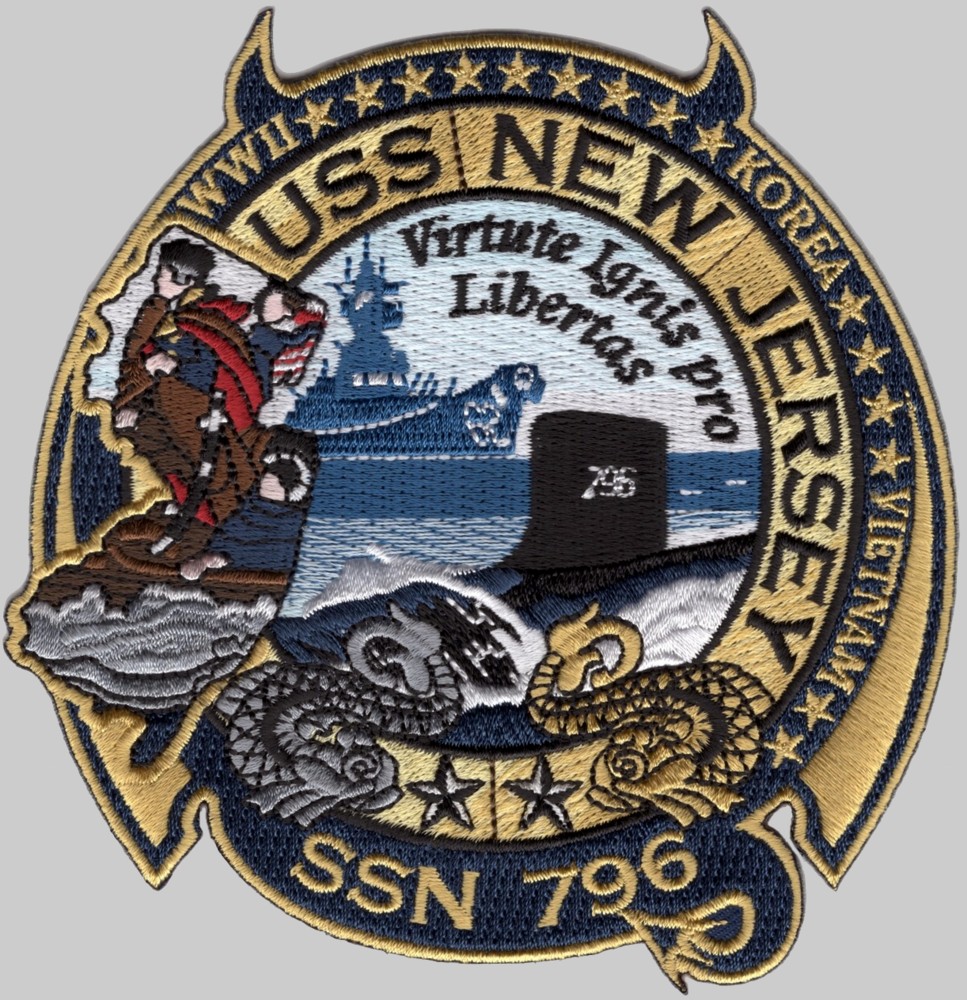 |
seaforces.org
|
USN ships start page
|