SSGN 726 - USS Ohio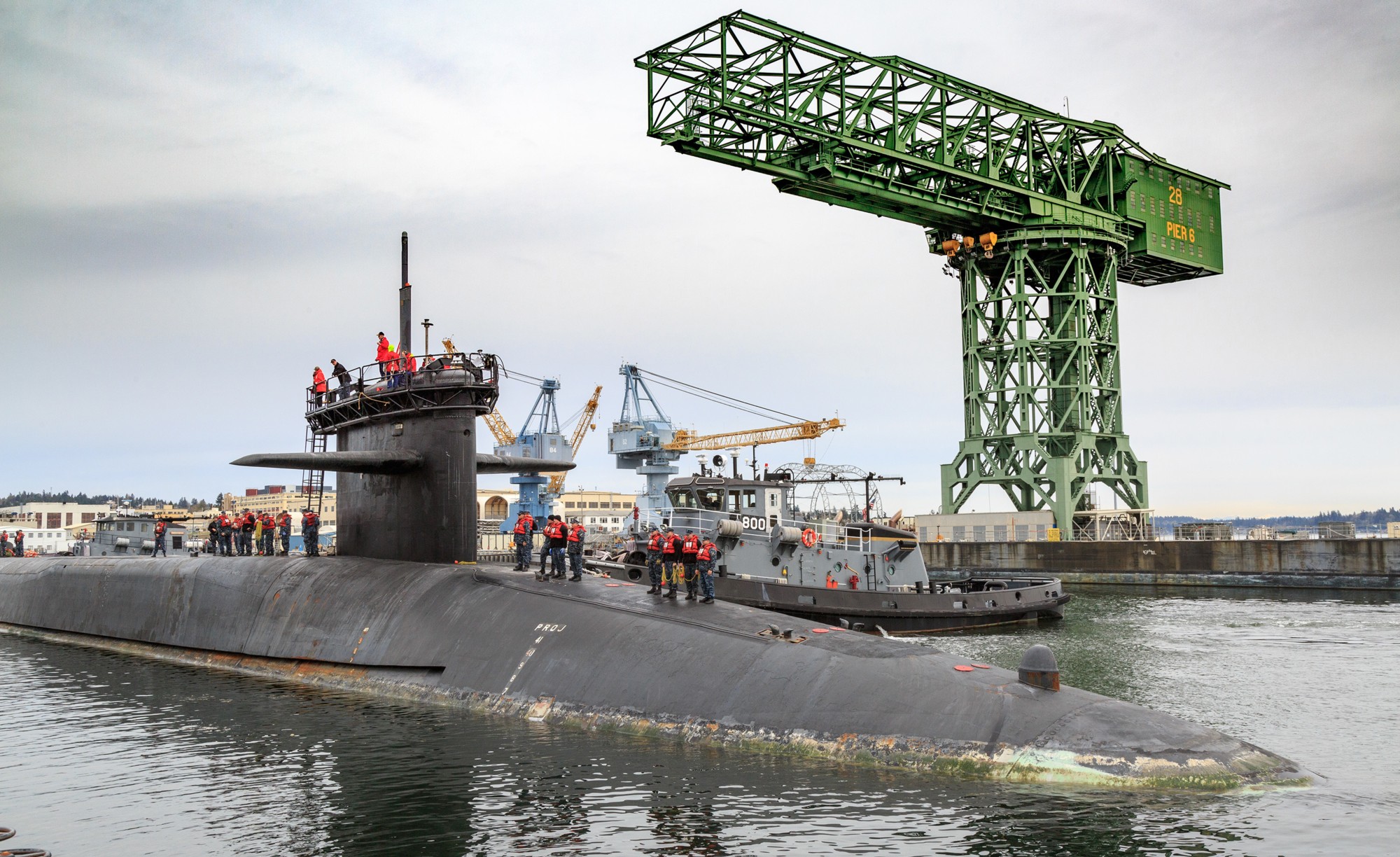 Naval Base Kitsap Bremerton, Washington - April 2017




Puget Sound, Washington - April 2017




Puget Sound, Washington - April 2017



Puget Sound, Washington - April 2017




Naval Magazine Indian Island, Washington - March 2017




Naval Magazine Indian Island, Washington - March 2017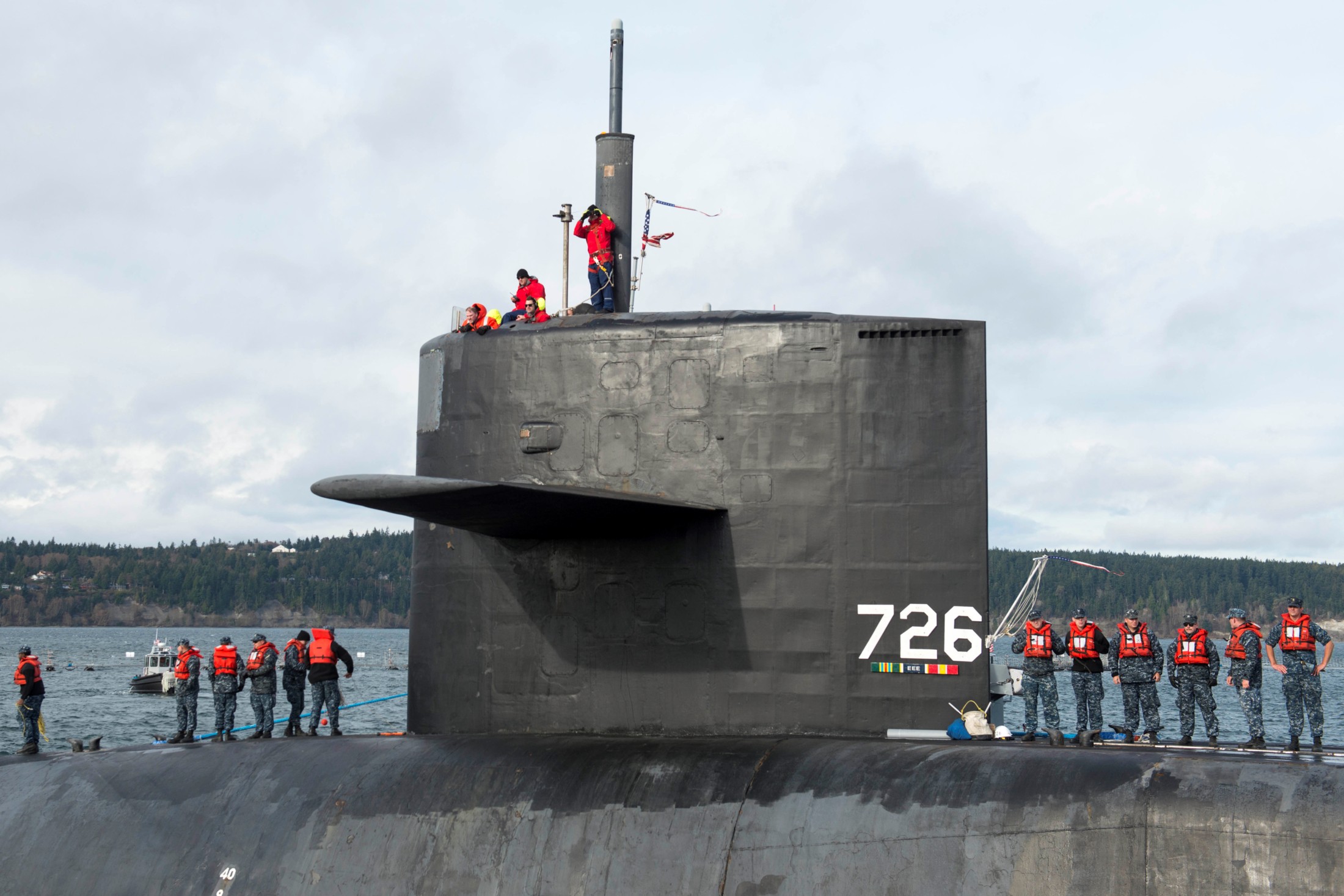 Naval Magazine Indian Island, Washington - March 2017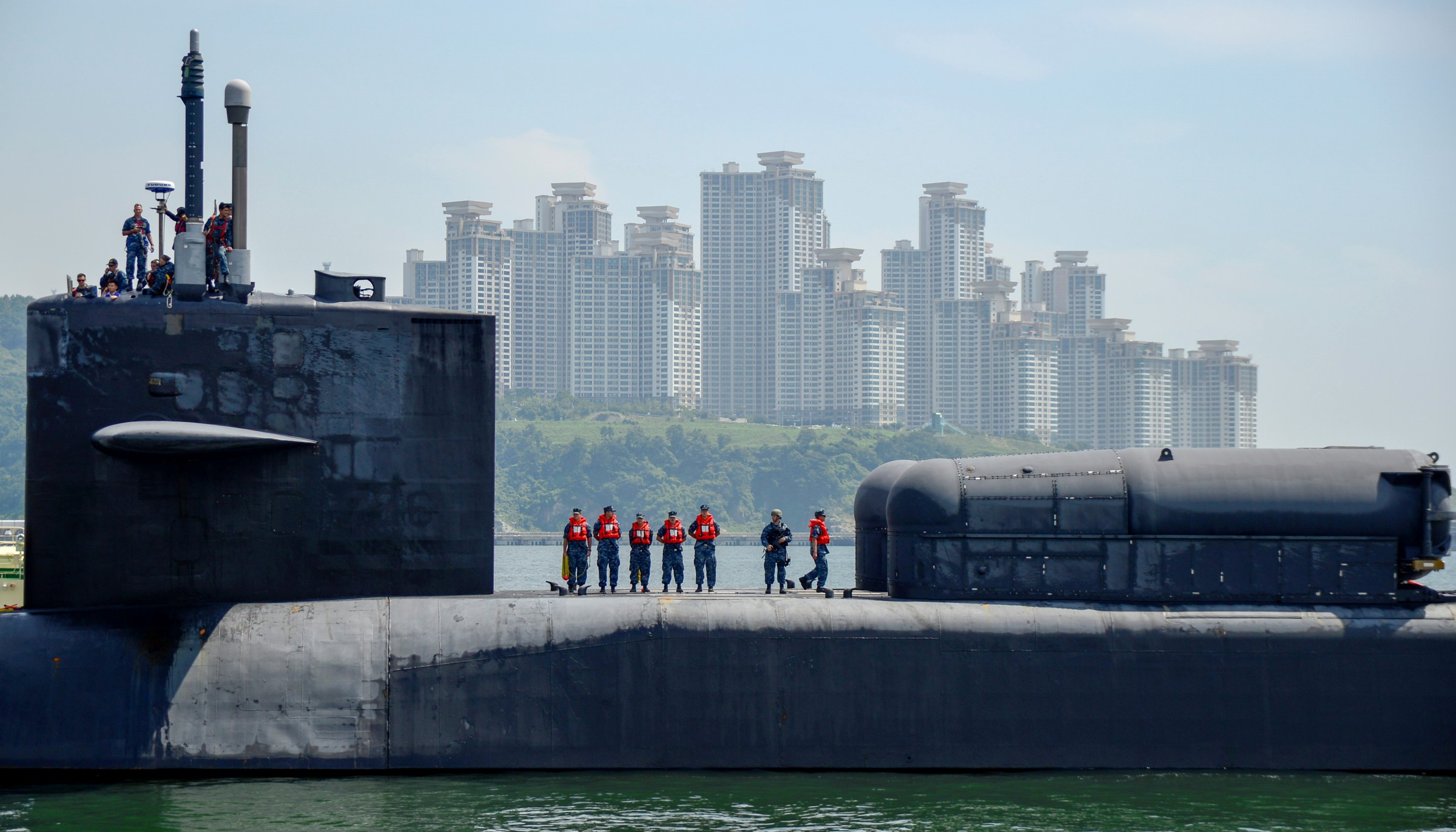 Busan, Republic of Korea - July 2016




Busan, Republic of Korea - July 2016



Busan, Republic of Korea - July 2016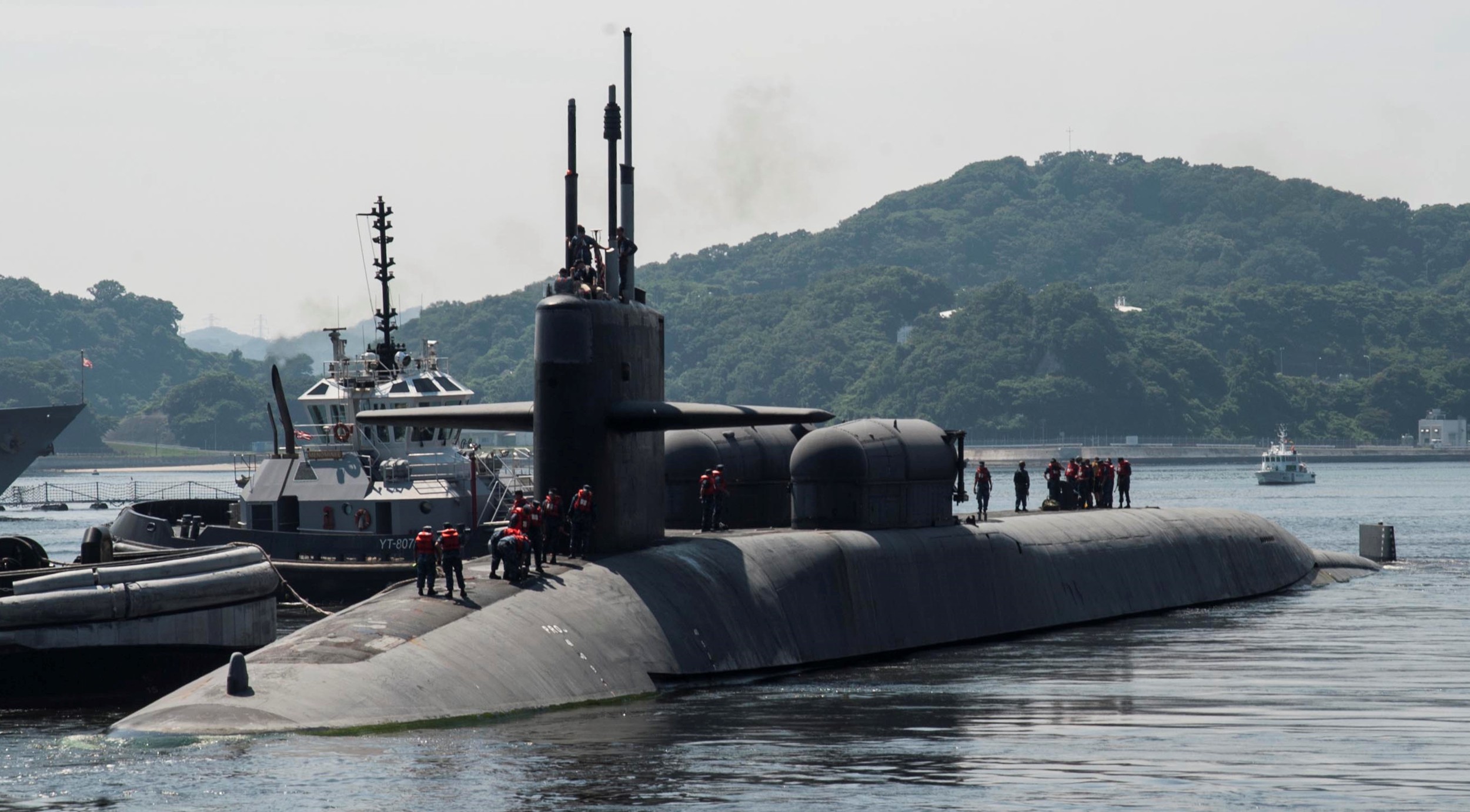 Fleet Activities Yokosuka, Japan - July 2016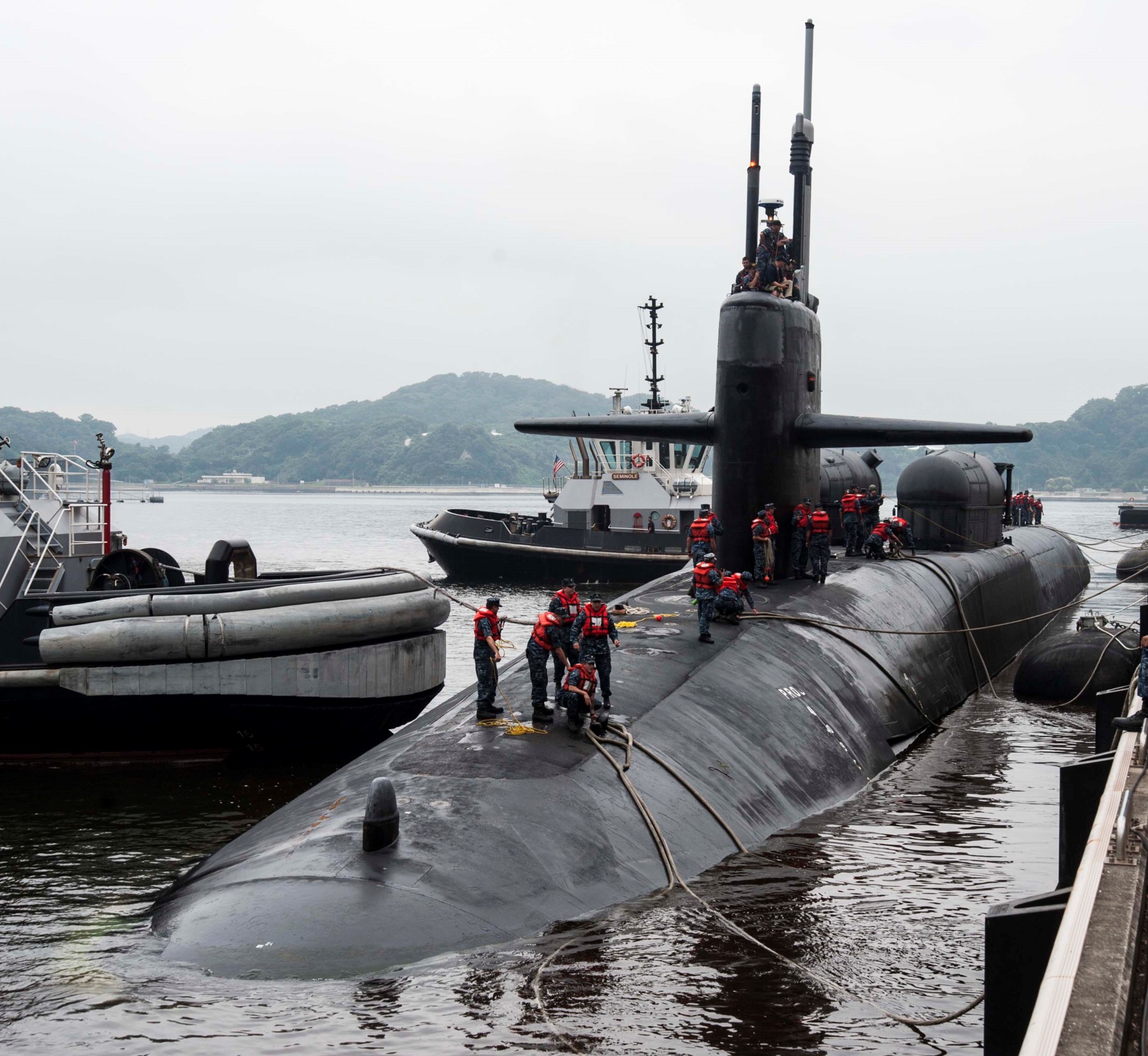 Yokosuka, Japan - June 2016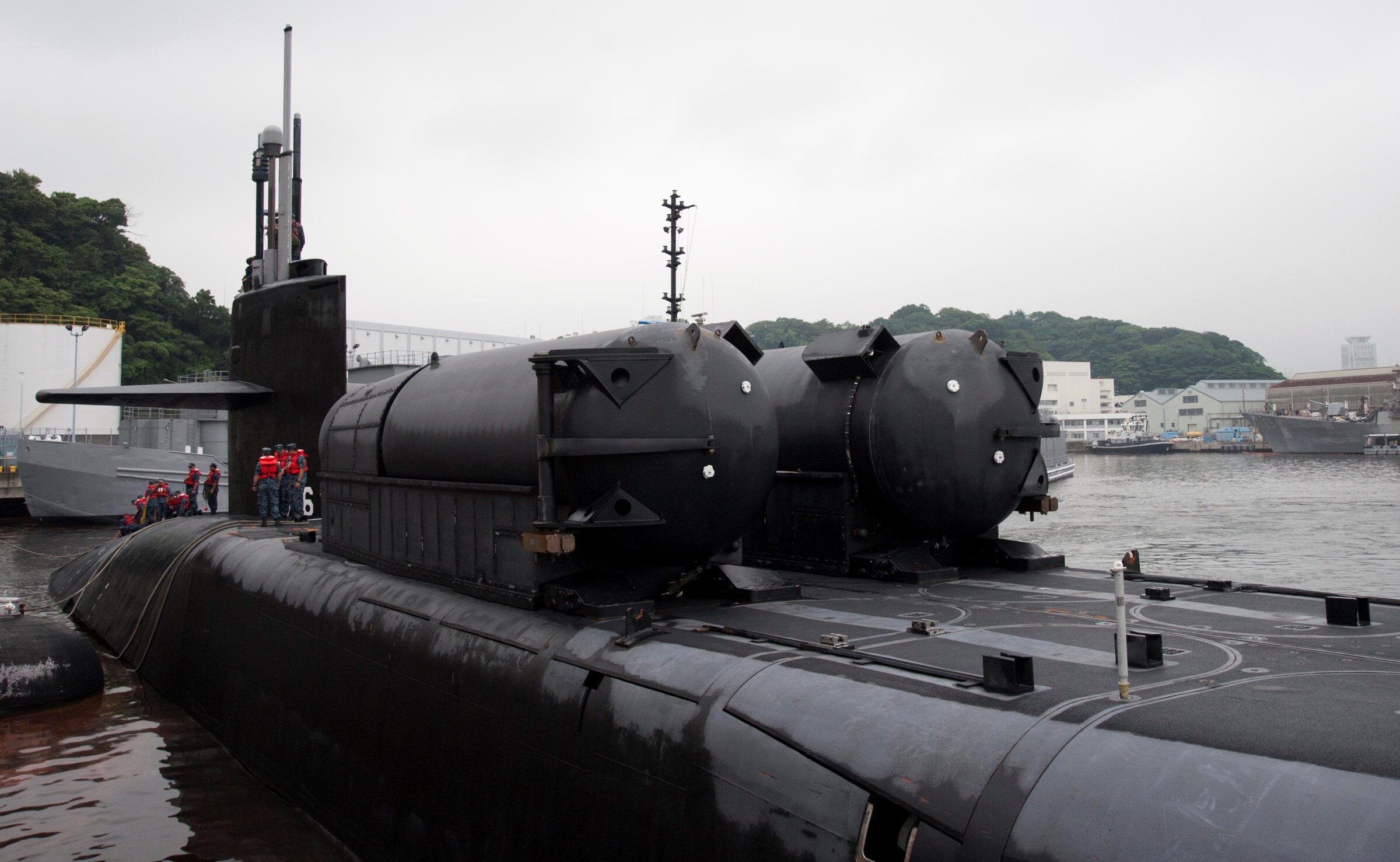 Yokosuka, Japan - June 2016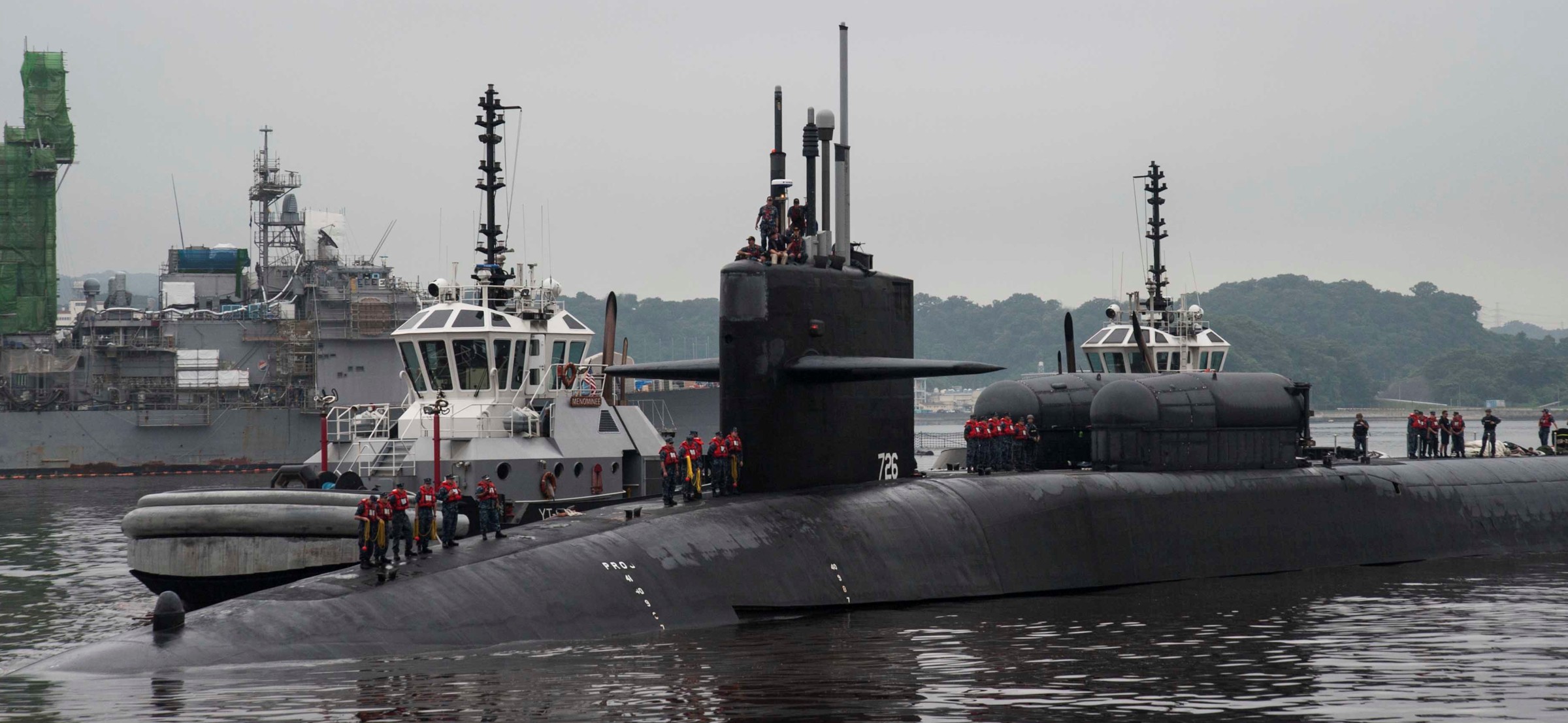 Yokosuka, Japan - June 2016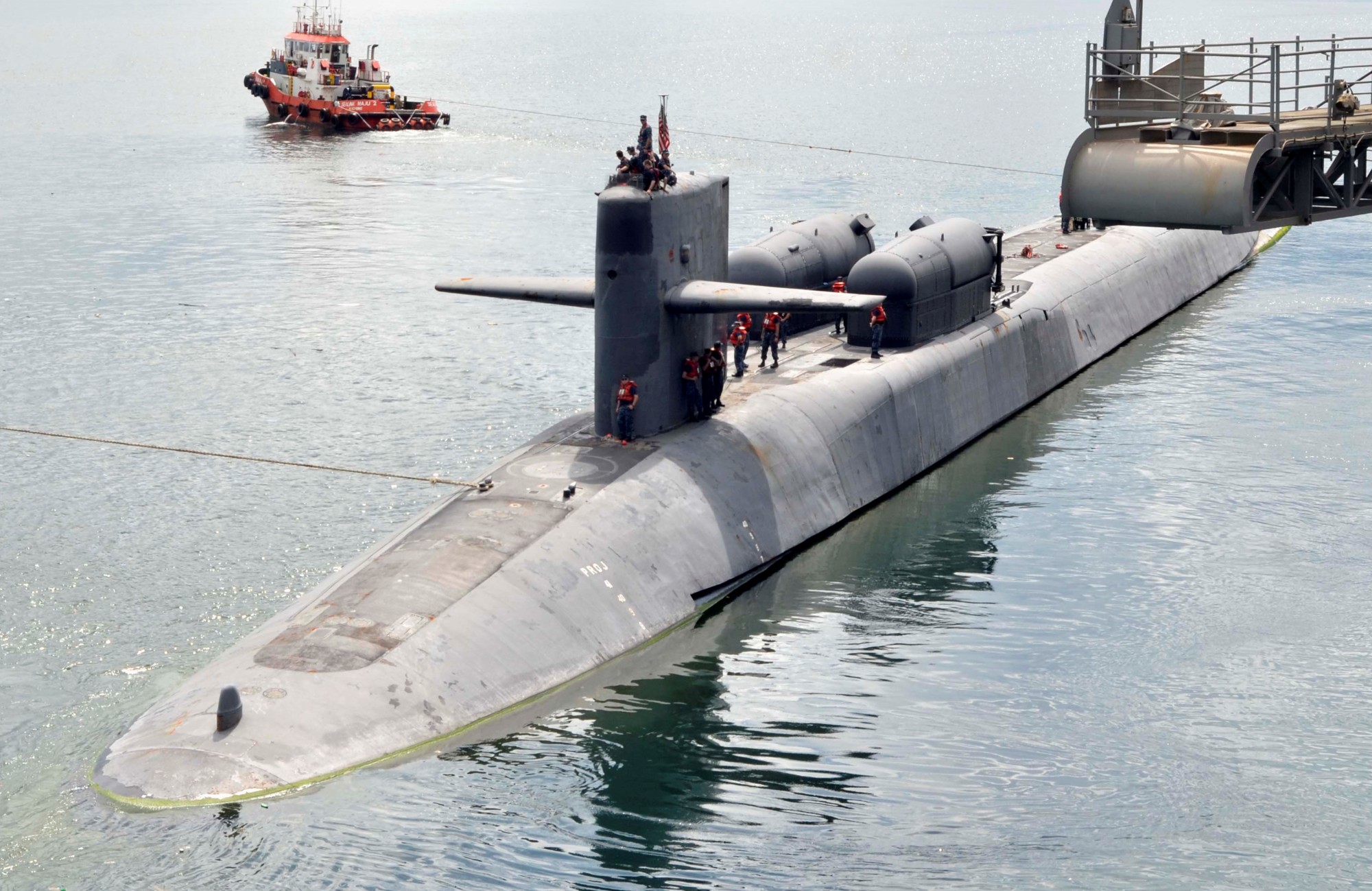 Sepanggar, Malaysia - November 2015




Sepanggar, Malaysia - November 2015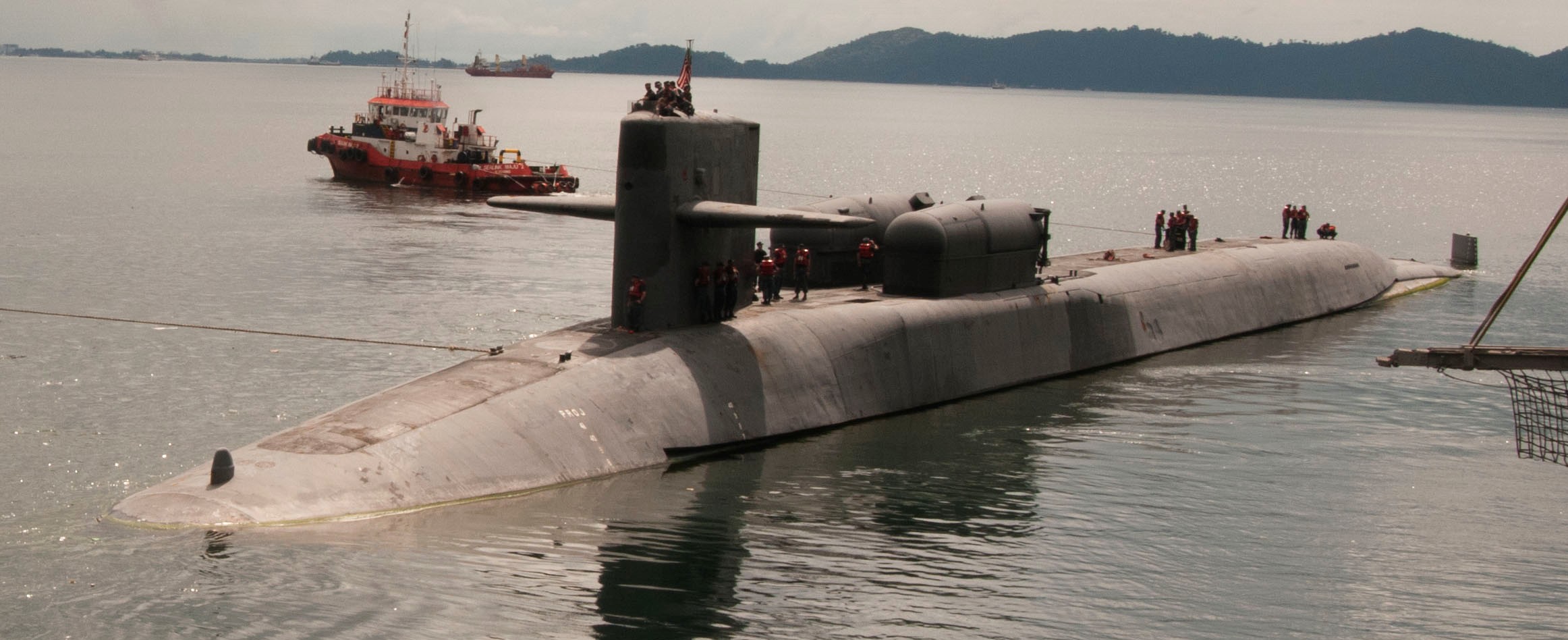 Sepanggar, Malaysia - November 2015



Sepanggar, Malaysia - November 2015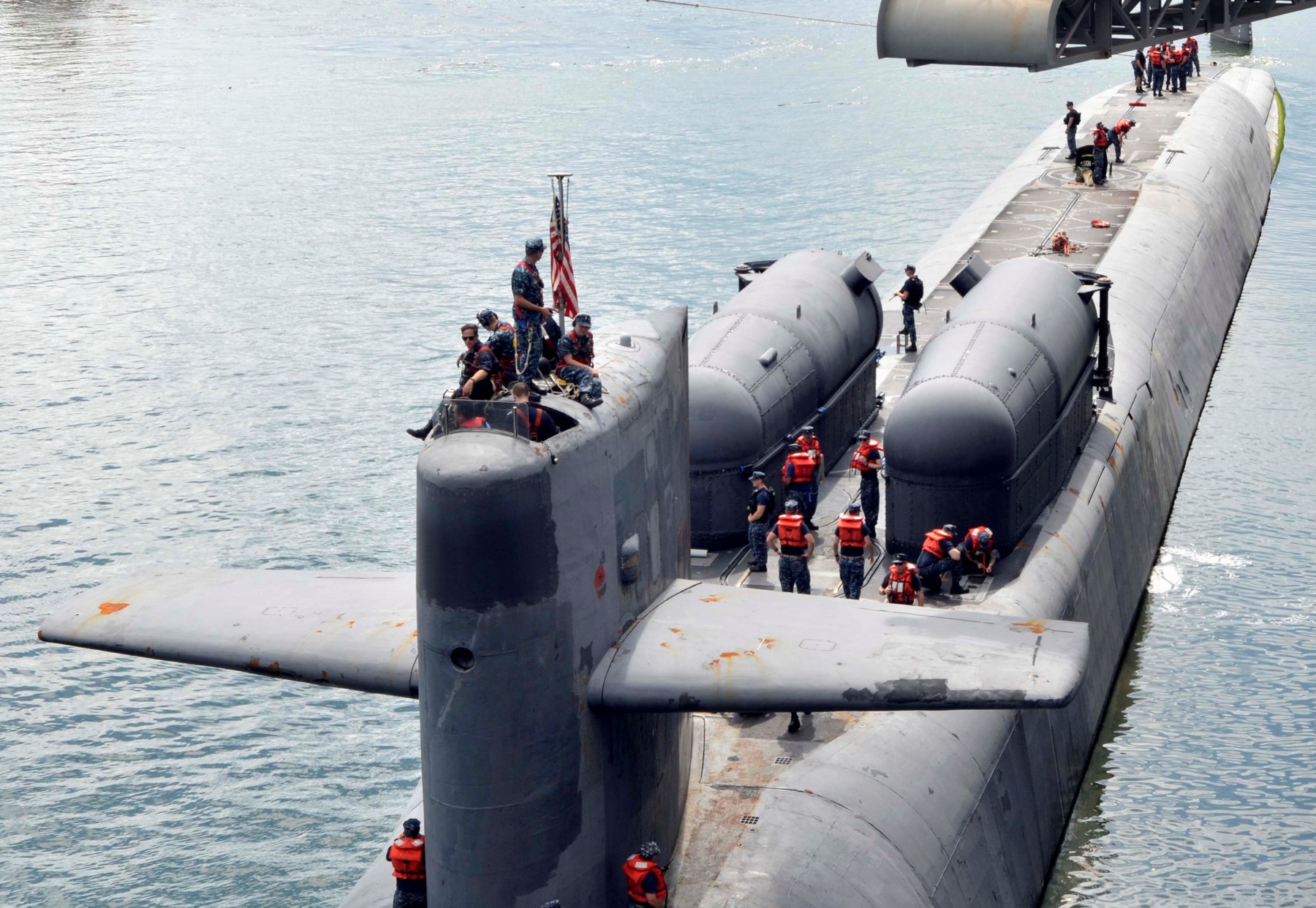 Sepanggar, Malaysia - November 2015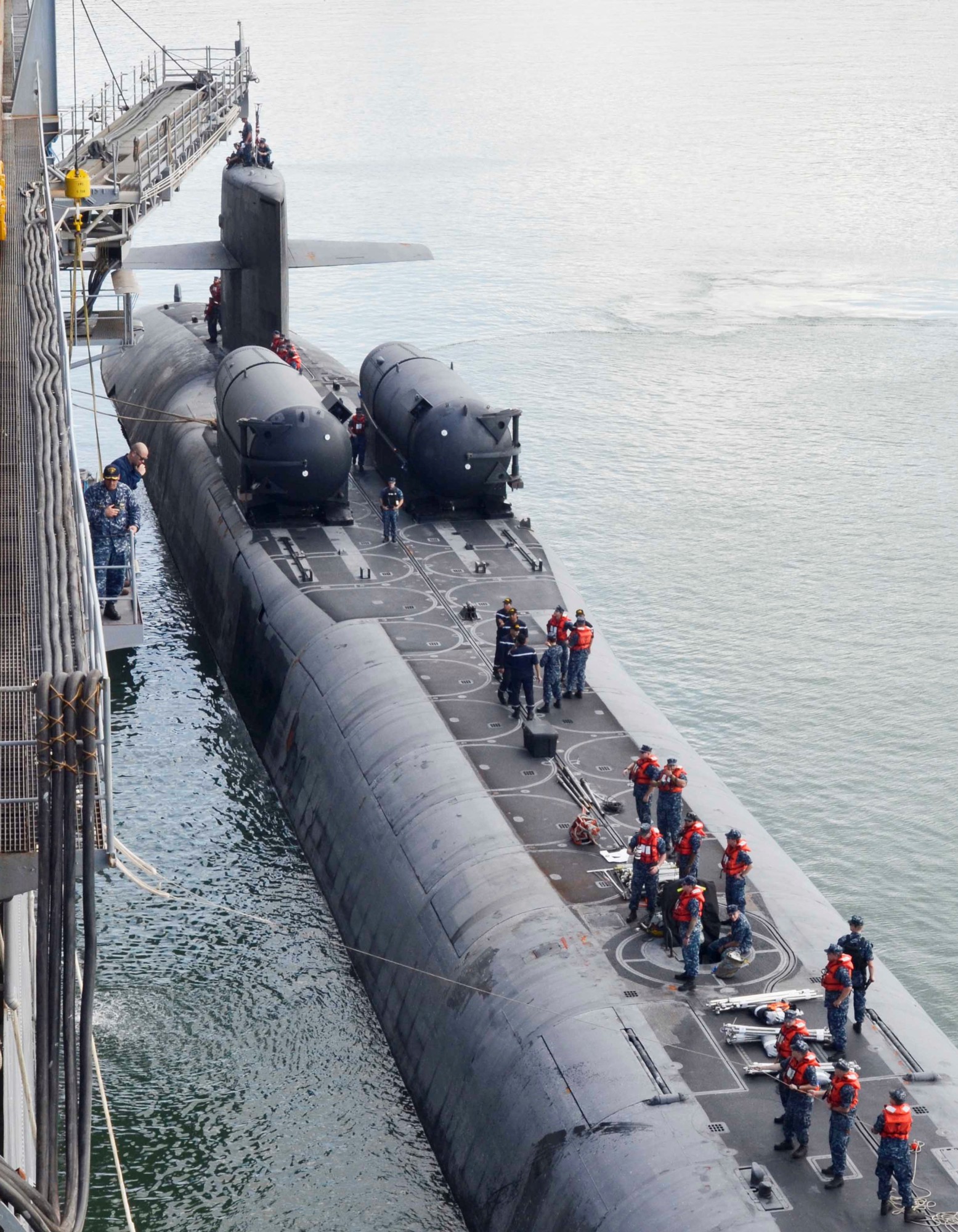 Sepanggar, Malaysia - November 2015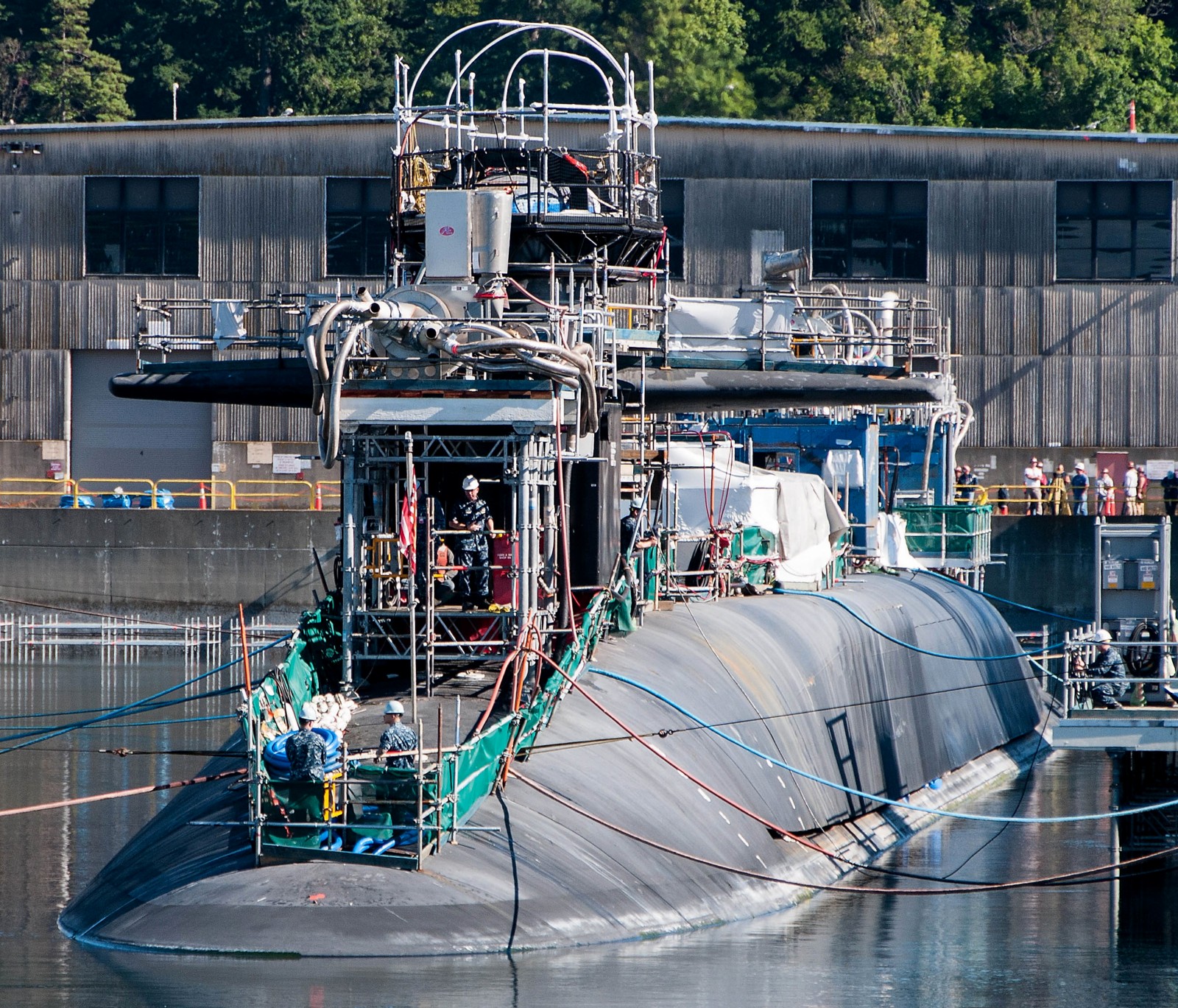 Puget Sound Naval Shipyard, Bremerton, Washington - June 2014




Polaris Point, Guam - April 2013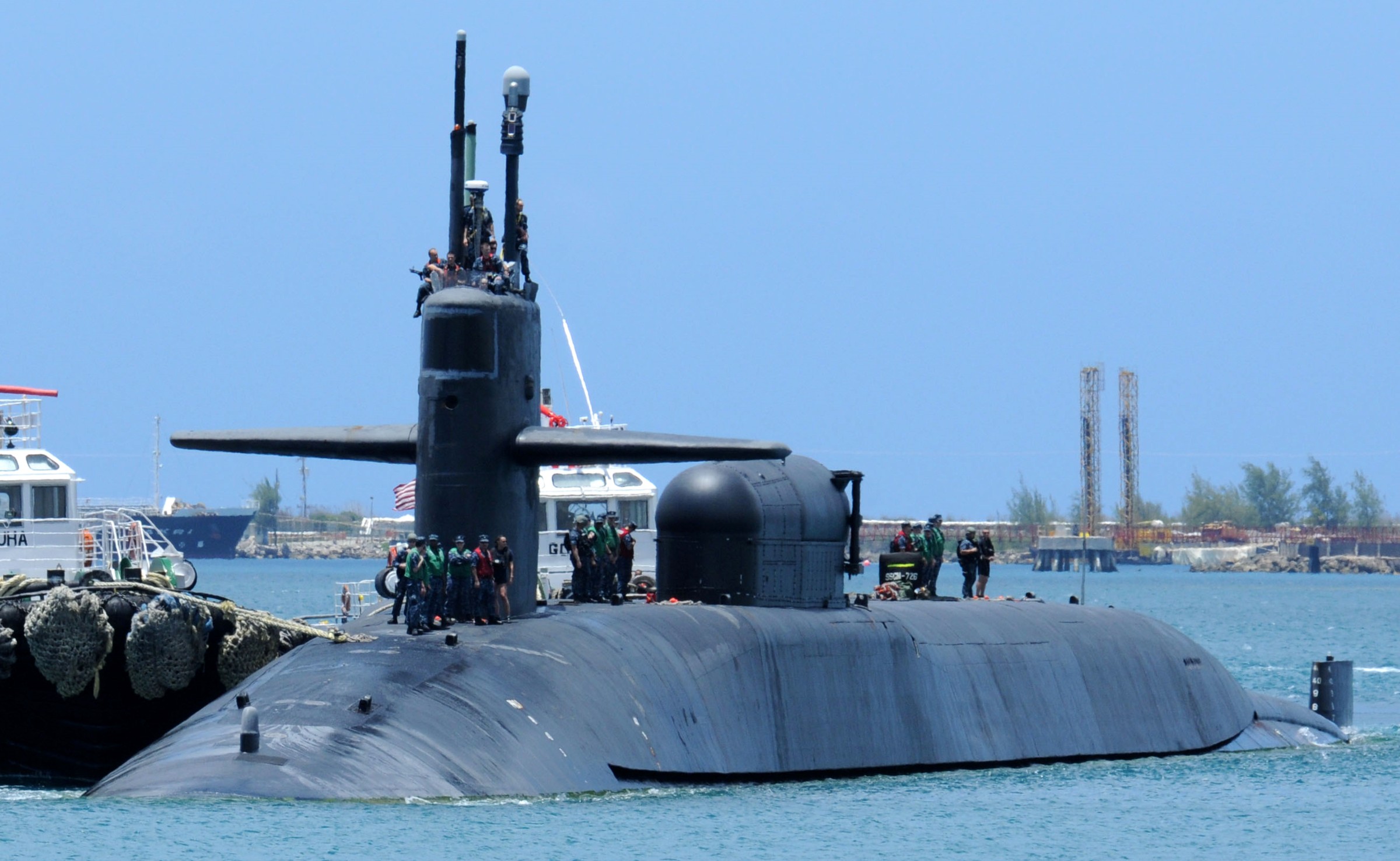 Polaris Point, Guam - April 2013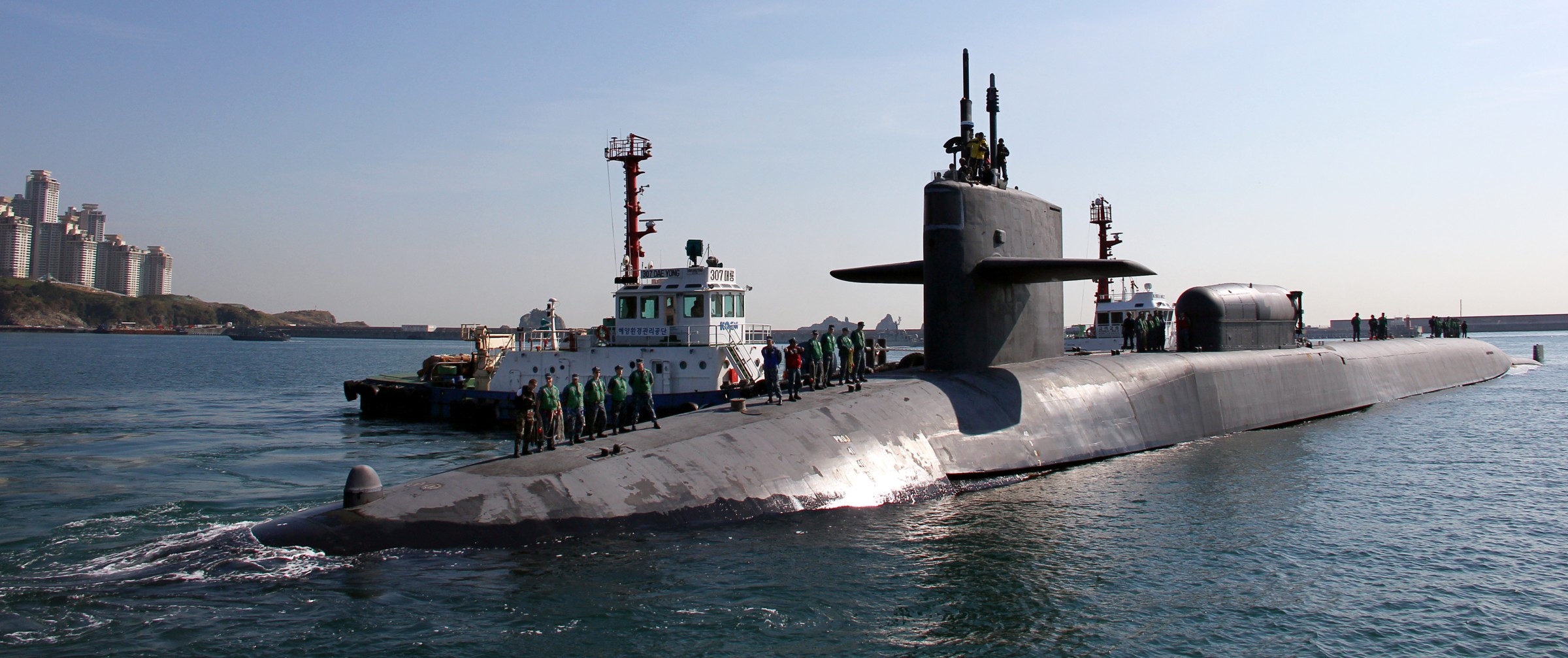 Busan, Republic of Korea - October 2012




Joint Base Pearl Harbor Hickam, Hawaii - October 2012




Naval Magazine Indian Island, Washington - March 2012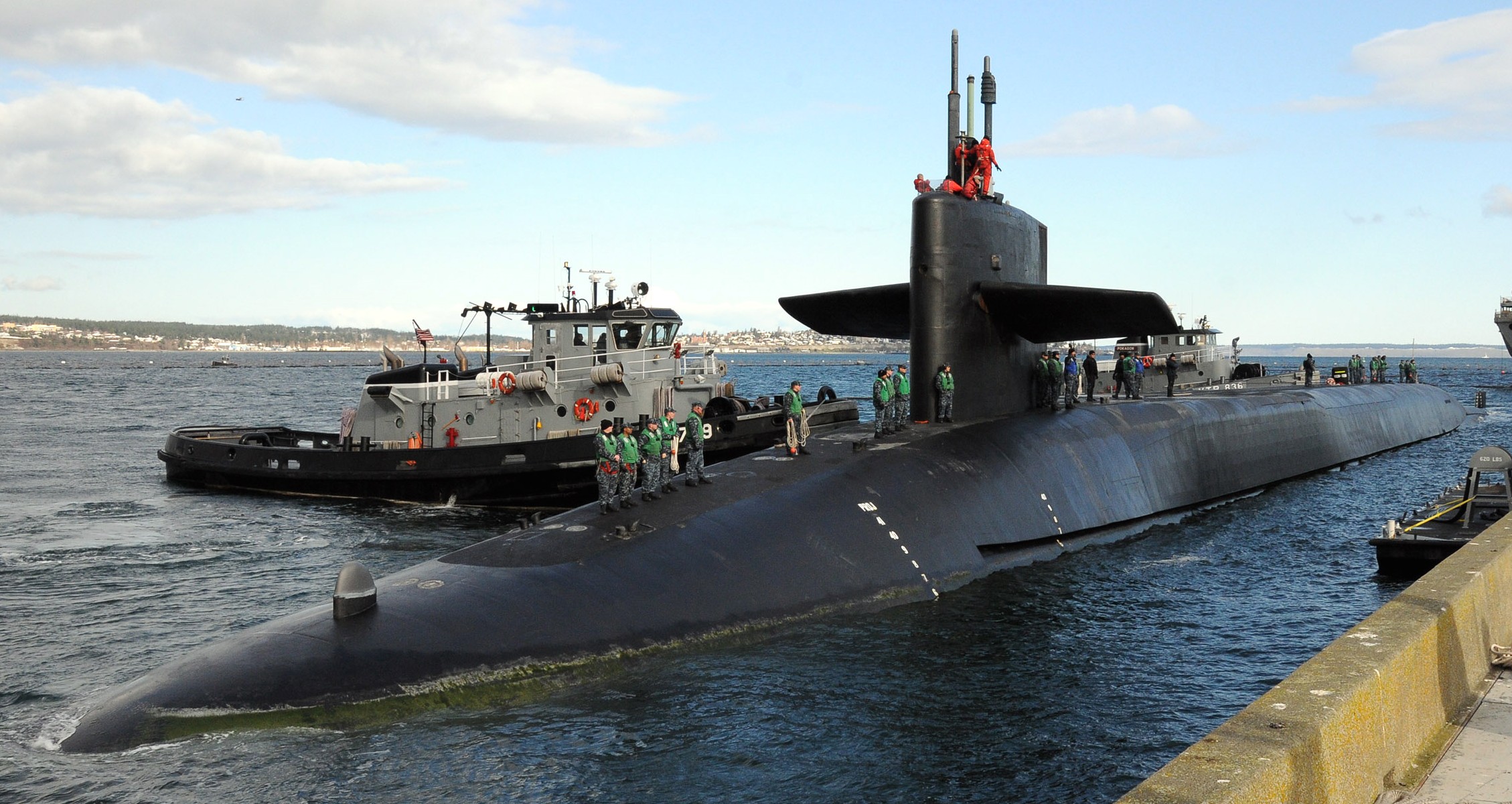 Naval Magazine Indian Island, Washington - March 2012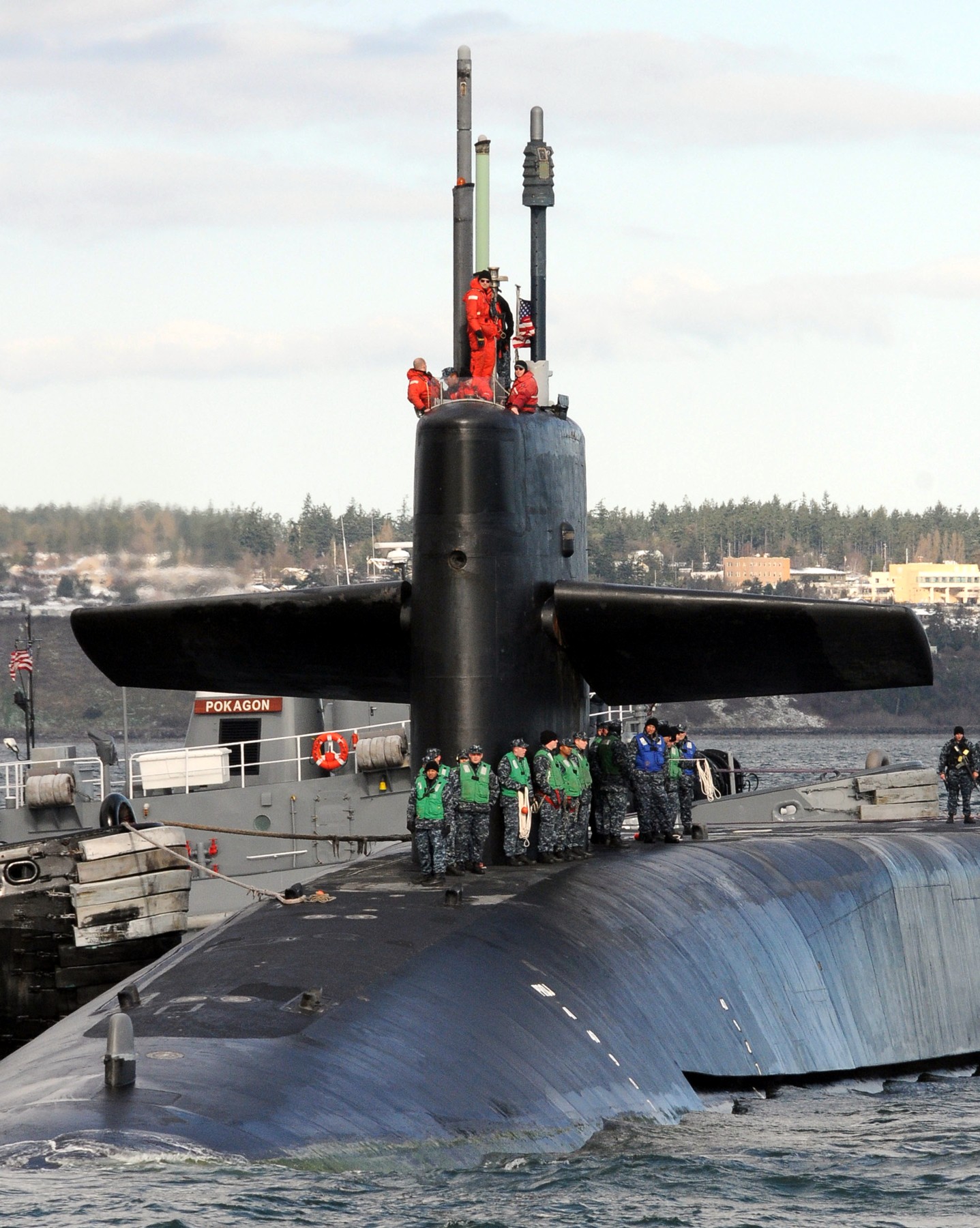 Naval Magazine Indian Island, Washington - March 2012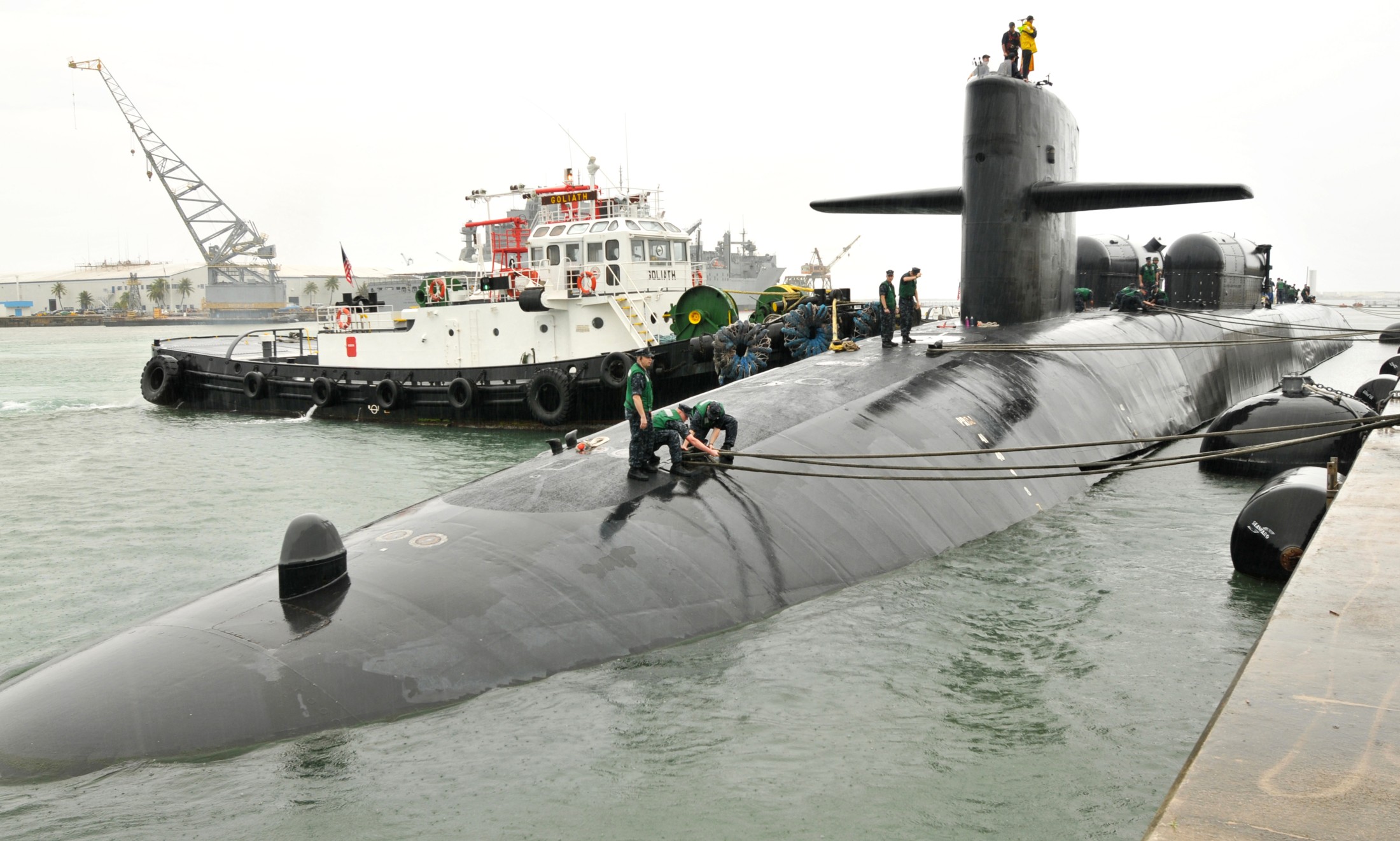 Polaris Point, Guam - August 2011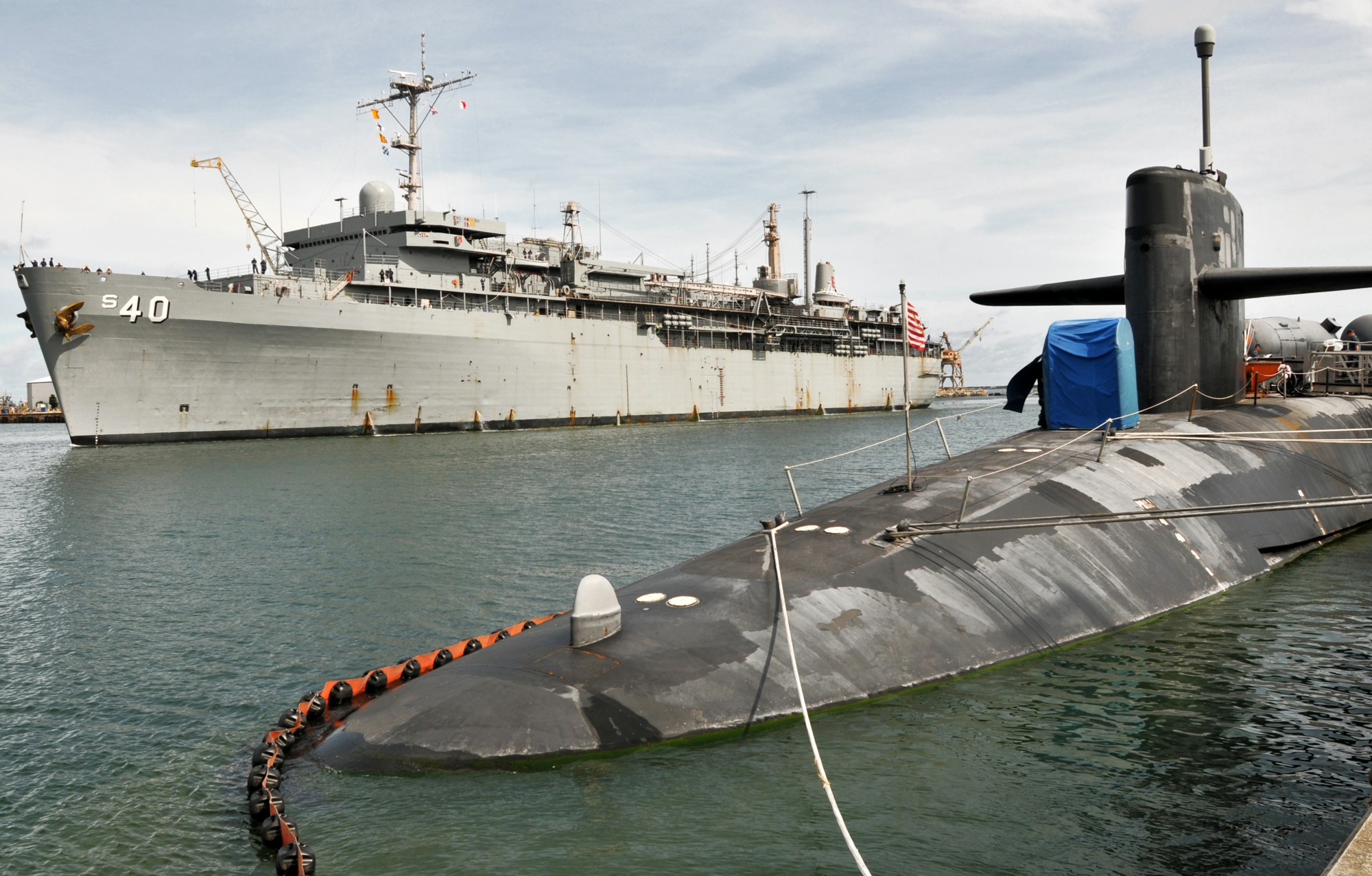 Polaris Point, Guam - August 2011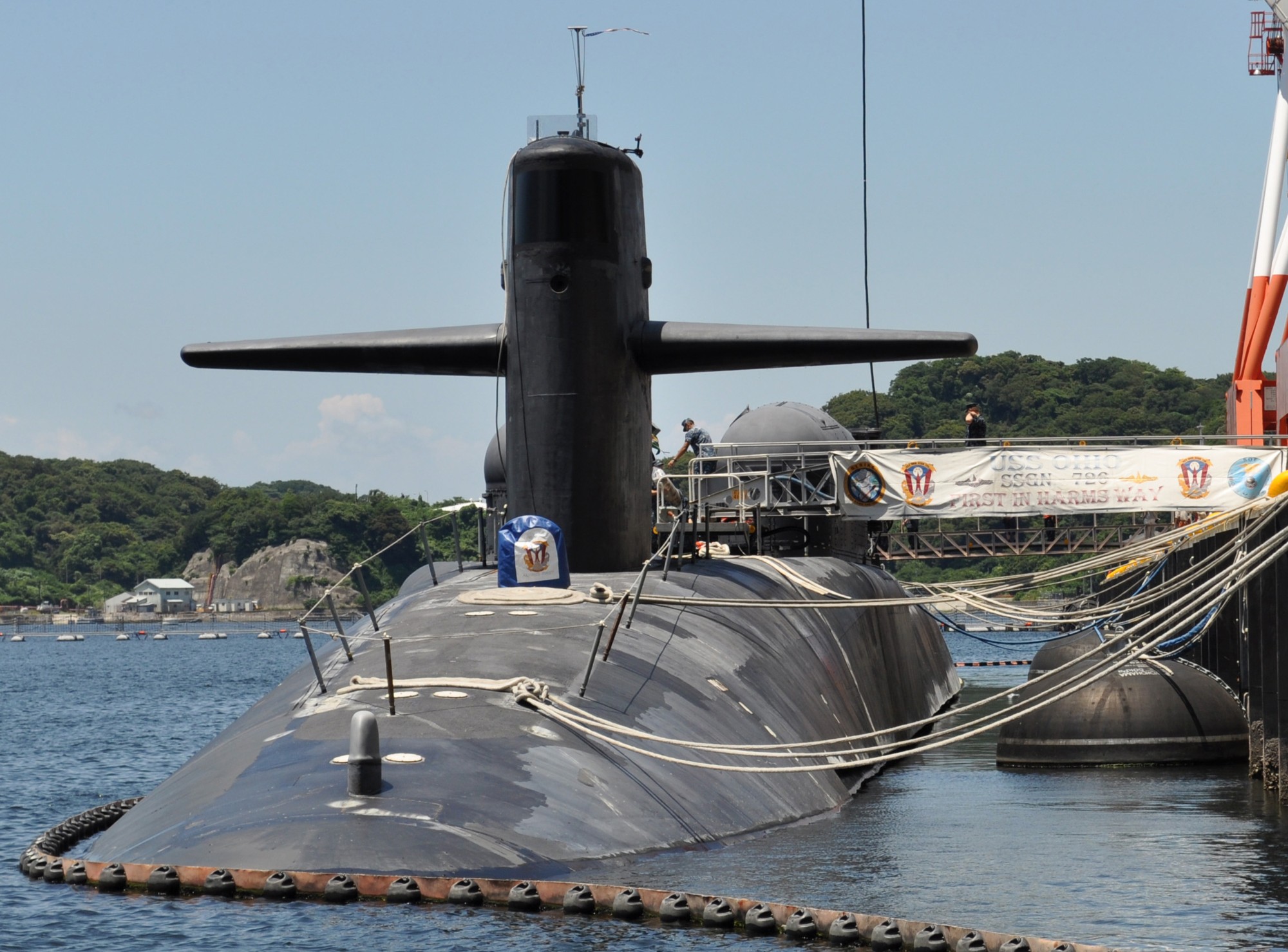 Yokosuka, Japan - July 2011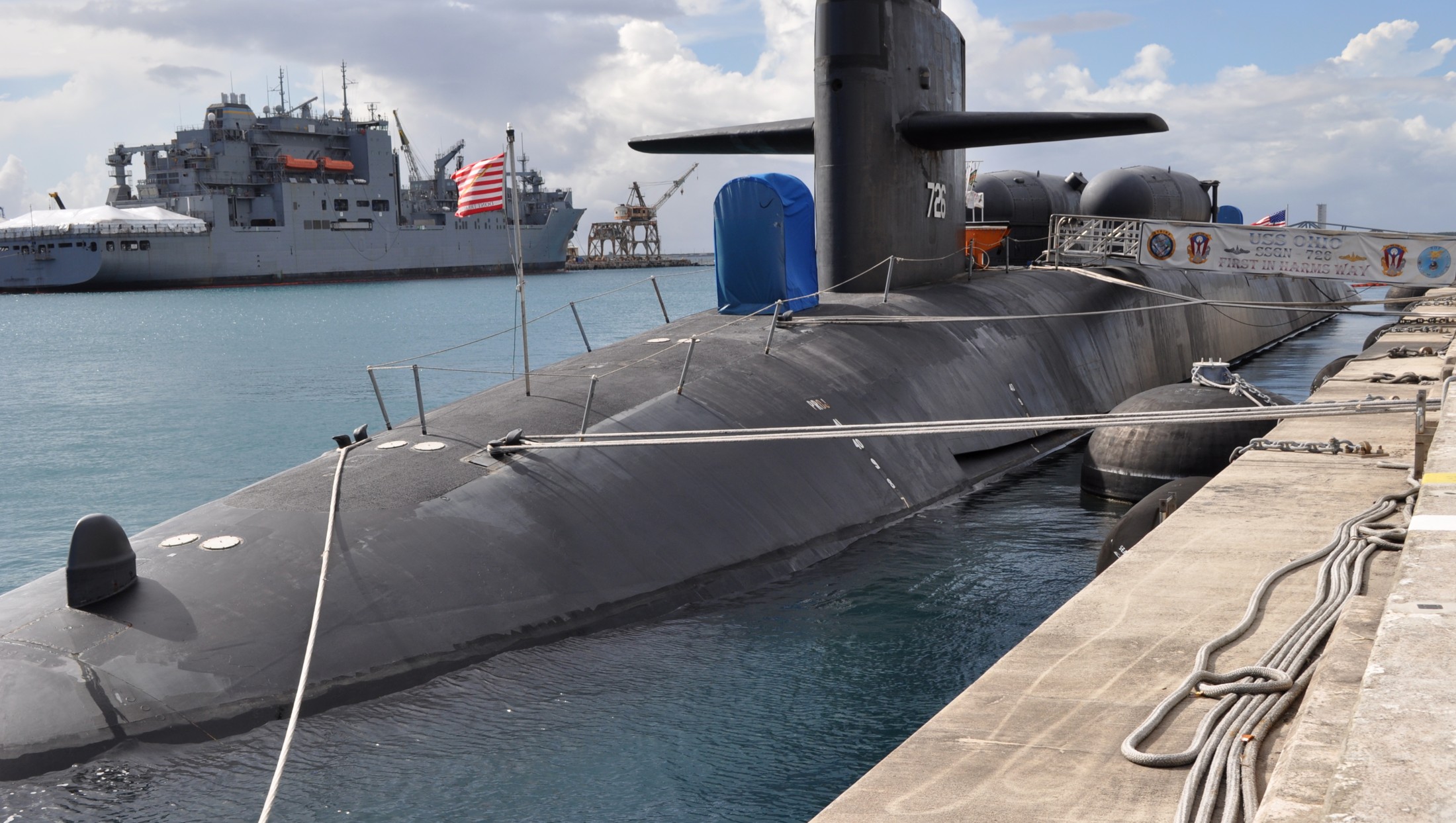 Apra Harbor, Guam - April 2011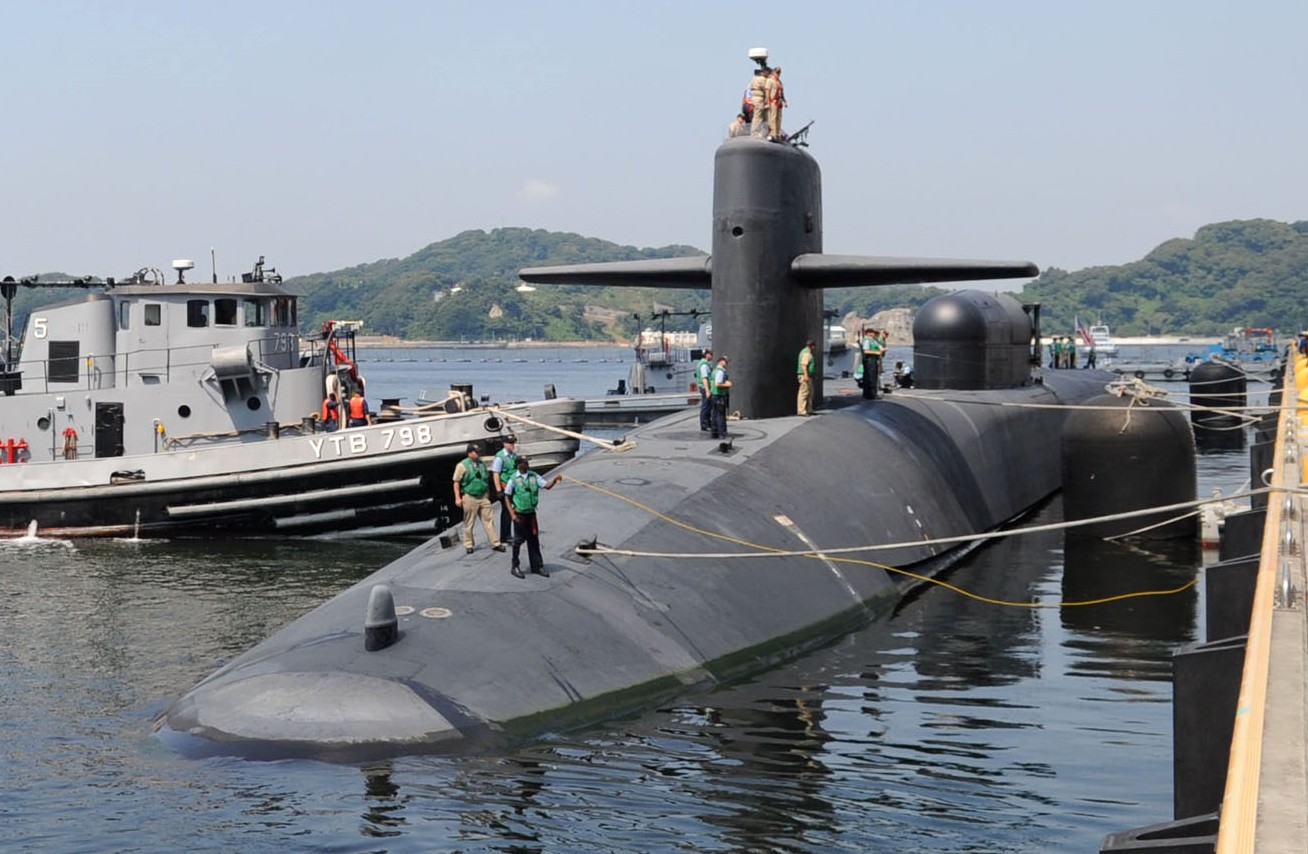 Yokosuka, Japan - August 2009




Pearl Harbor, Hawaii - December 2008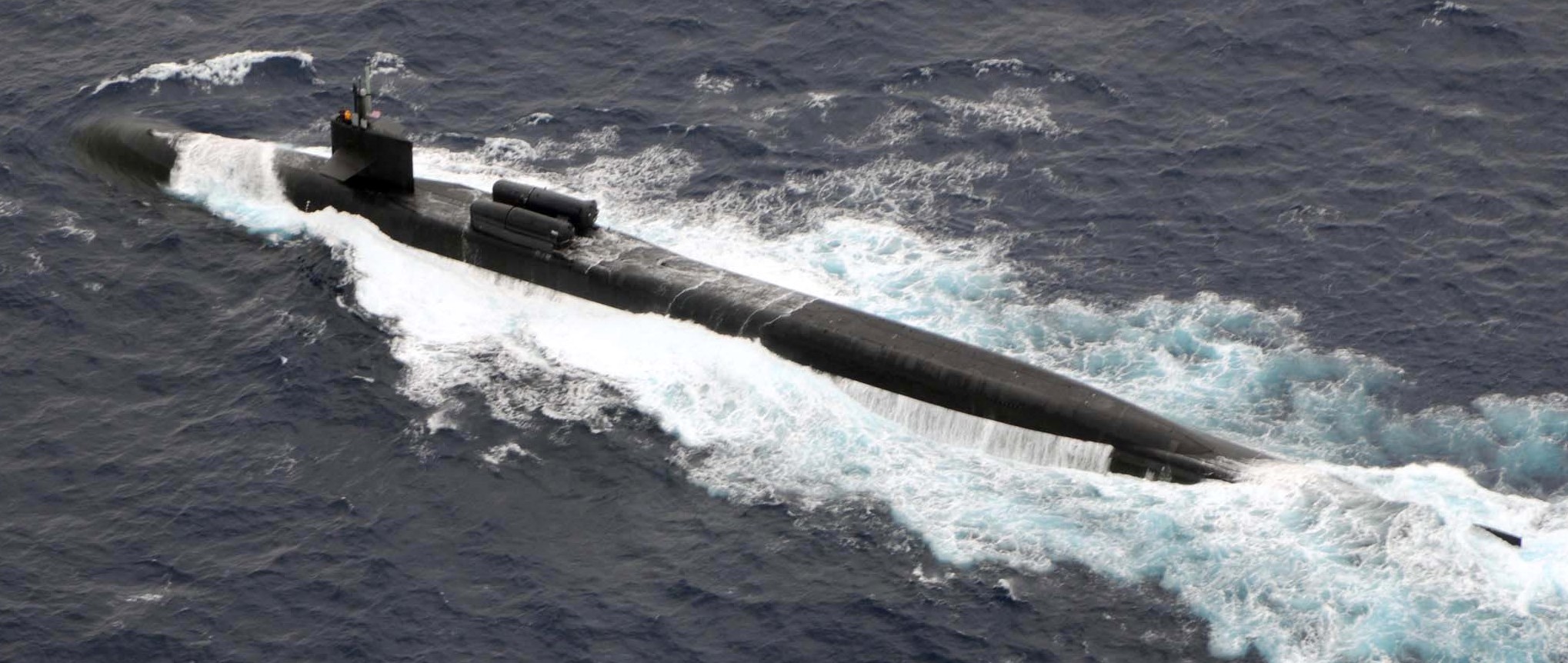 Pacific Ocean - November 2008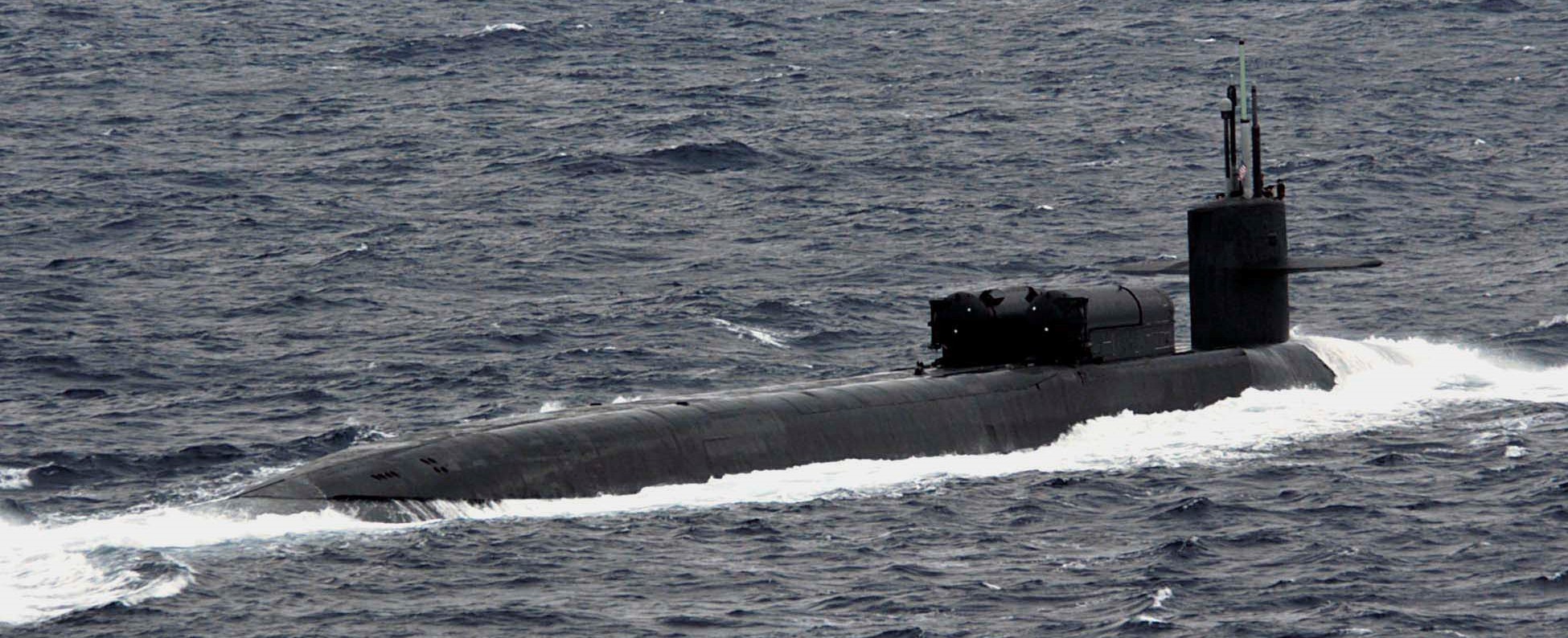 Pacific Ocean - November 2008



Pacific Ocean - November 2008




Yokosuka, Japan - October 2008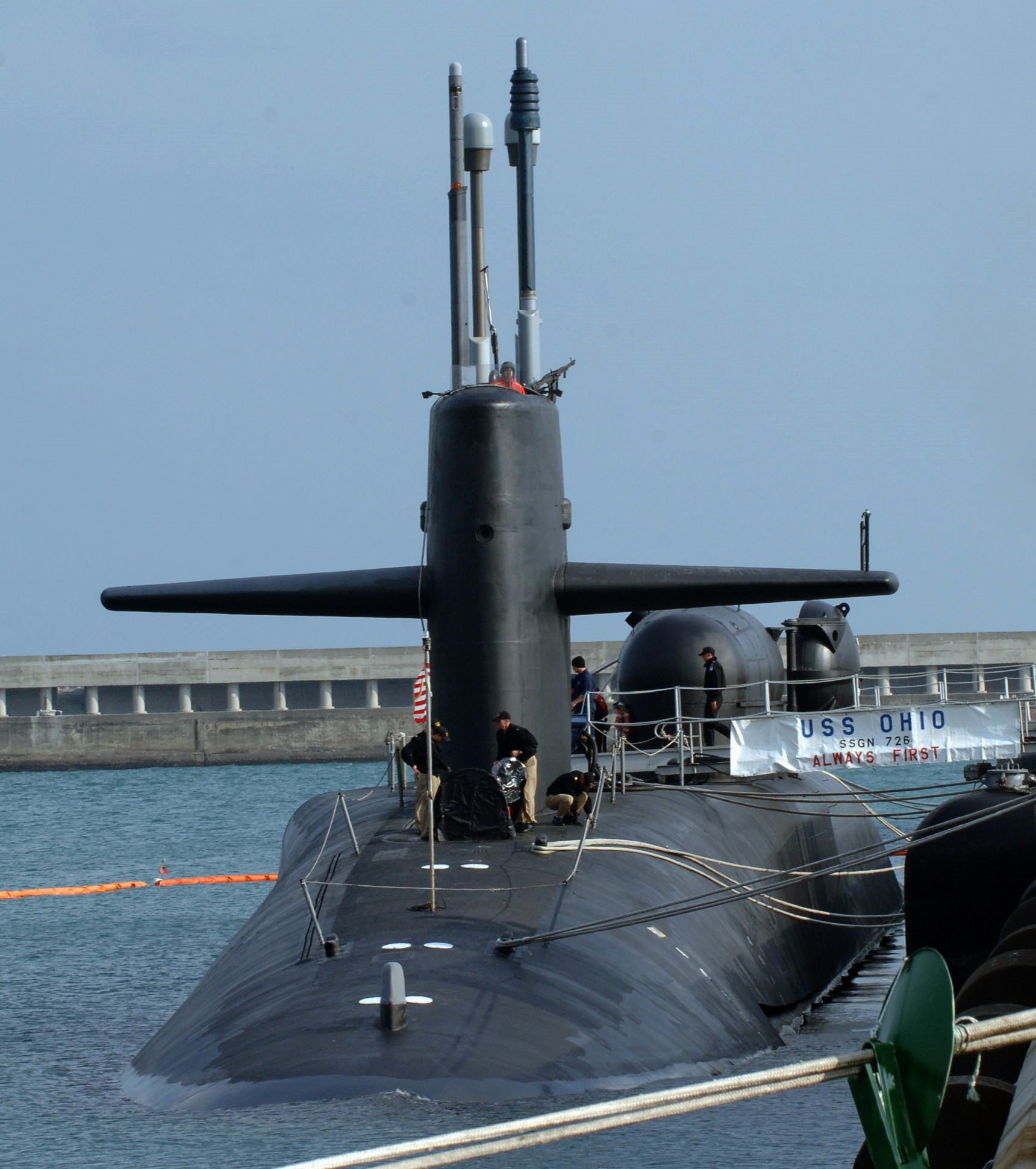 Chinhae Naval Base, Republic of Korea - February 2008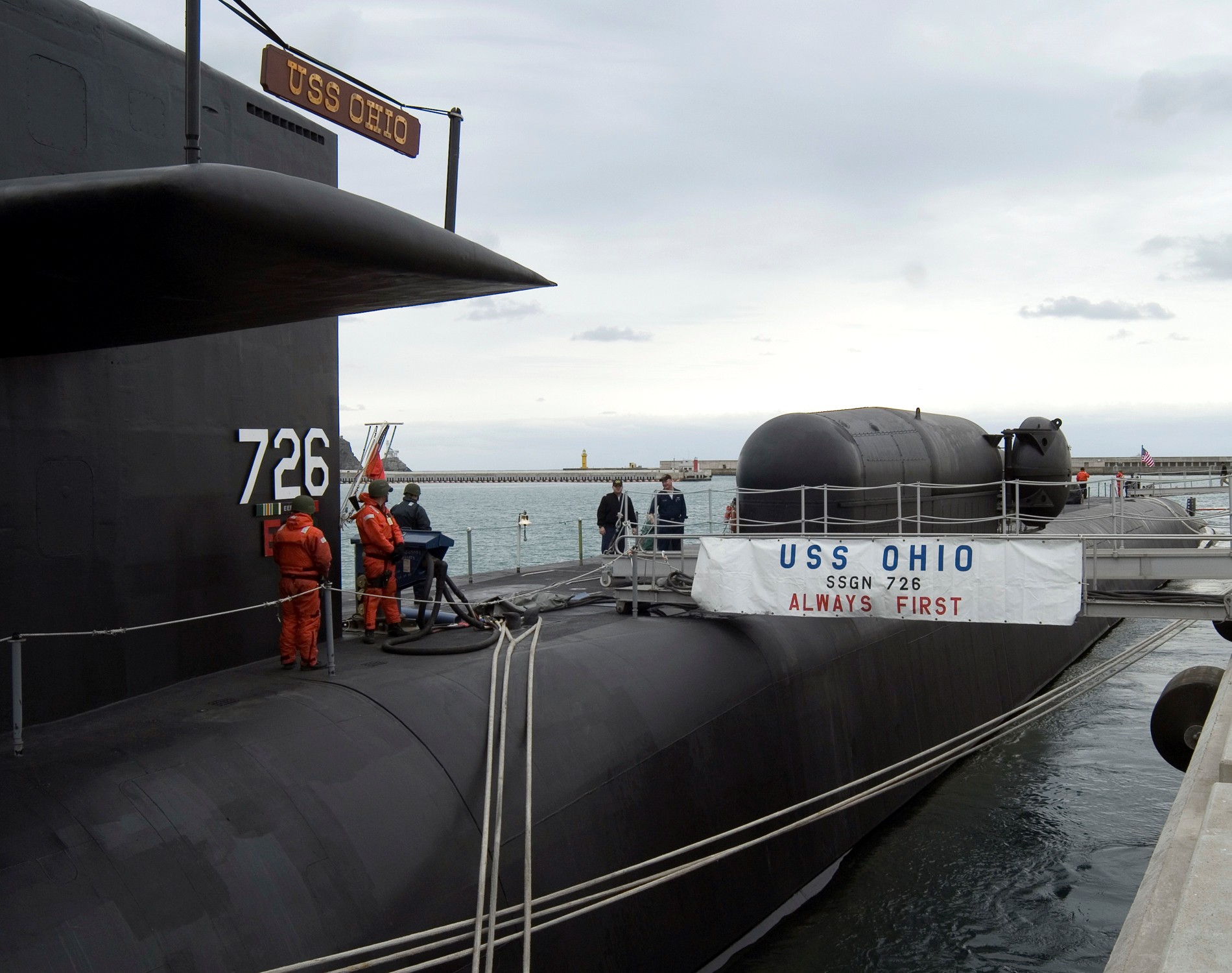 Chinhae Naval Base, Republic of Korea - February 2008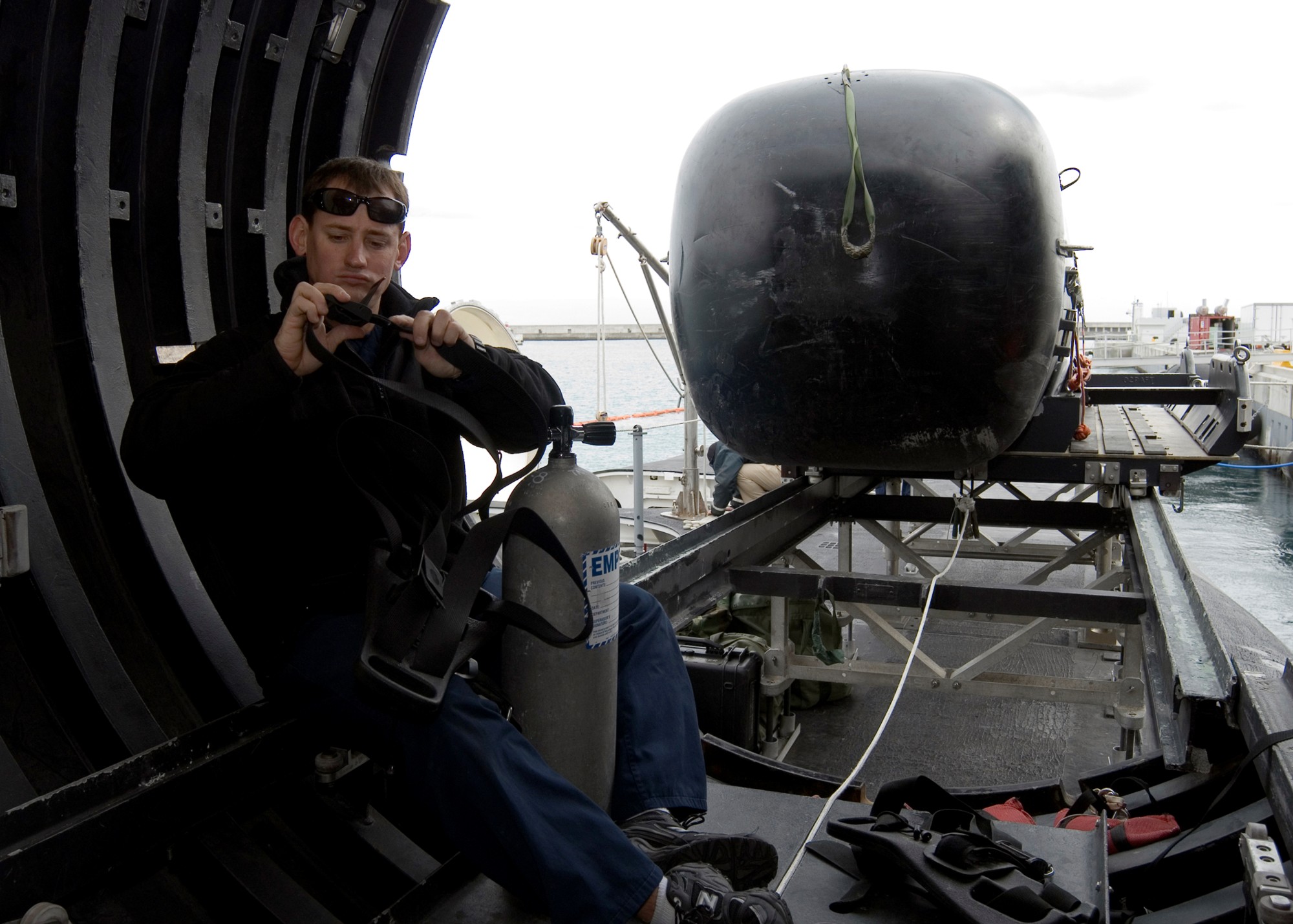 dry-deck shelter - Chinhae Naval Base, Republic of Korea - February 2008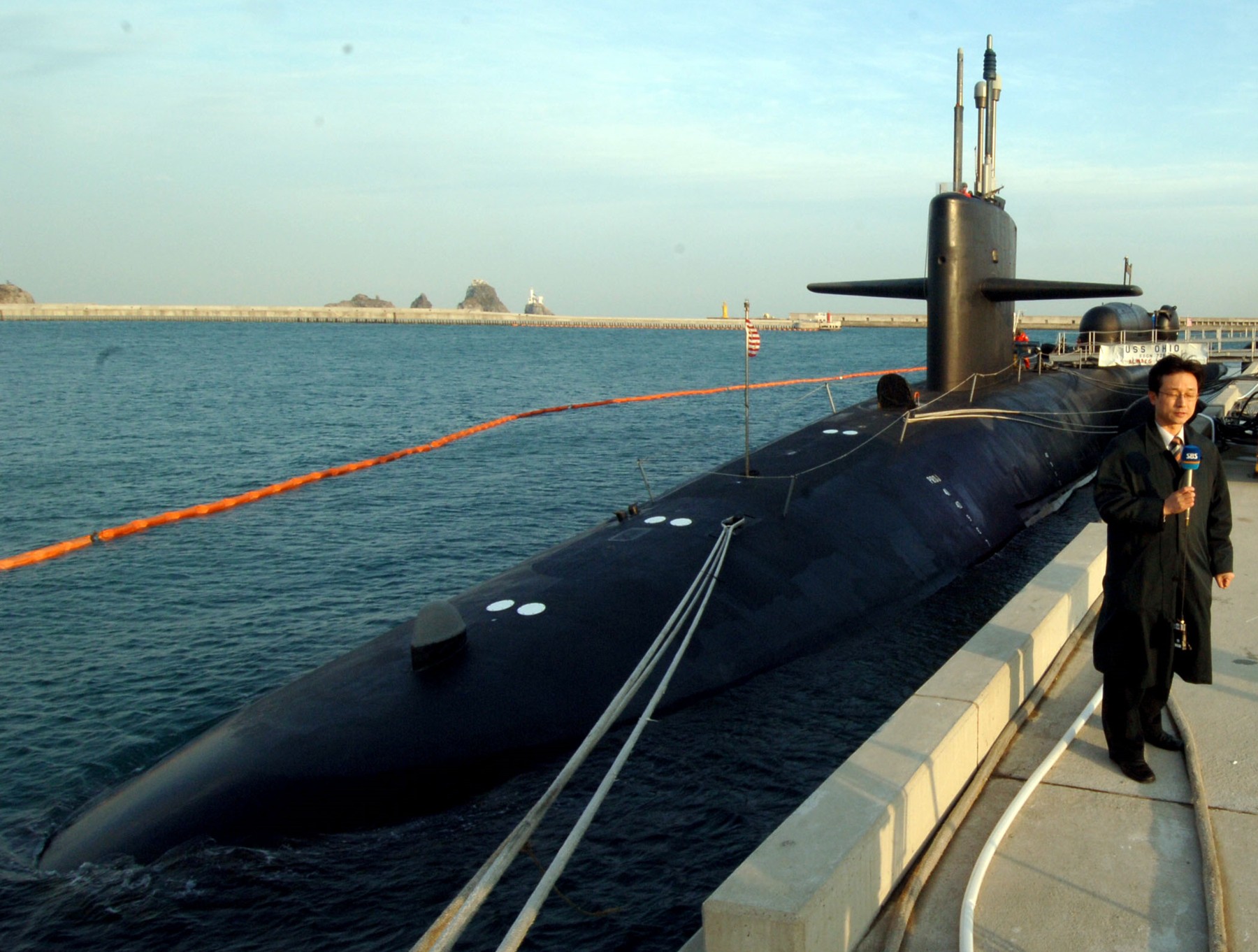 Chinhae Naval Base, Republic of Korea - February 2008




Pearl Harbor, Hawaii - October 2007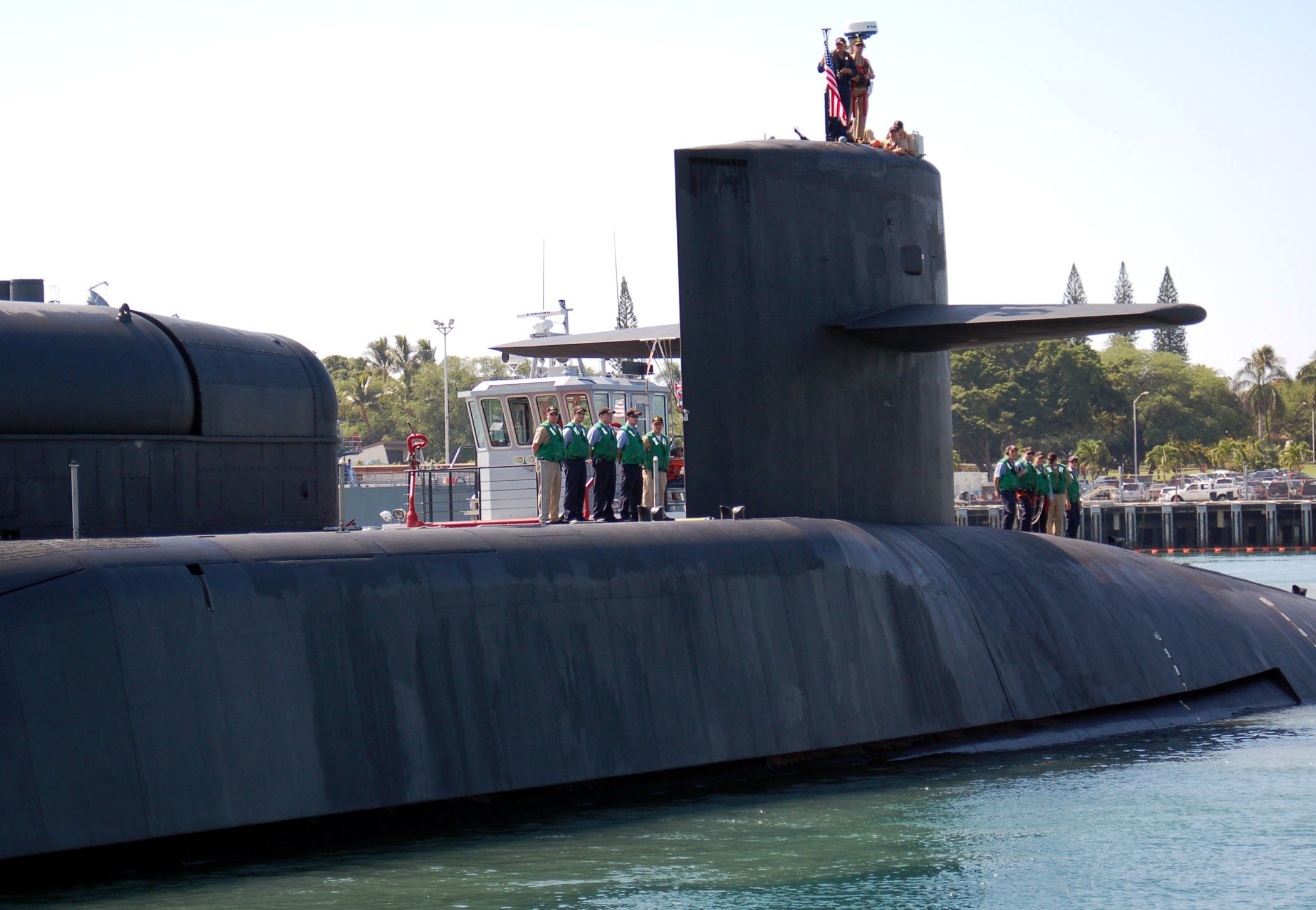 Pearl Harbor, Hawaii - October 2007




dry-deck shelter operations - undated




Hood Canal, Washington - October 2006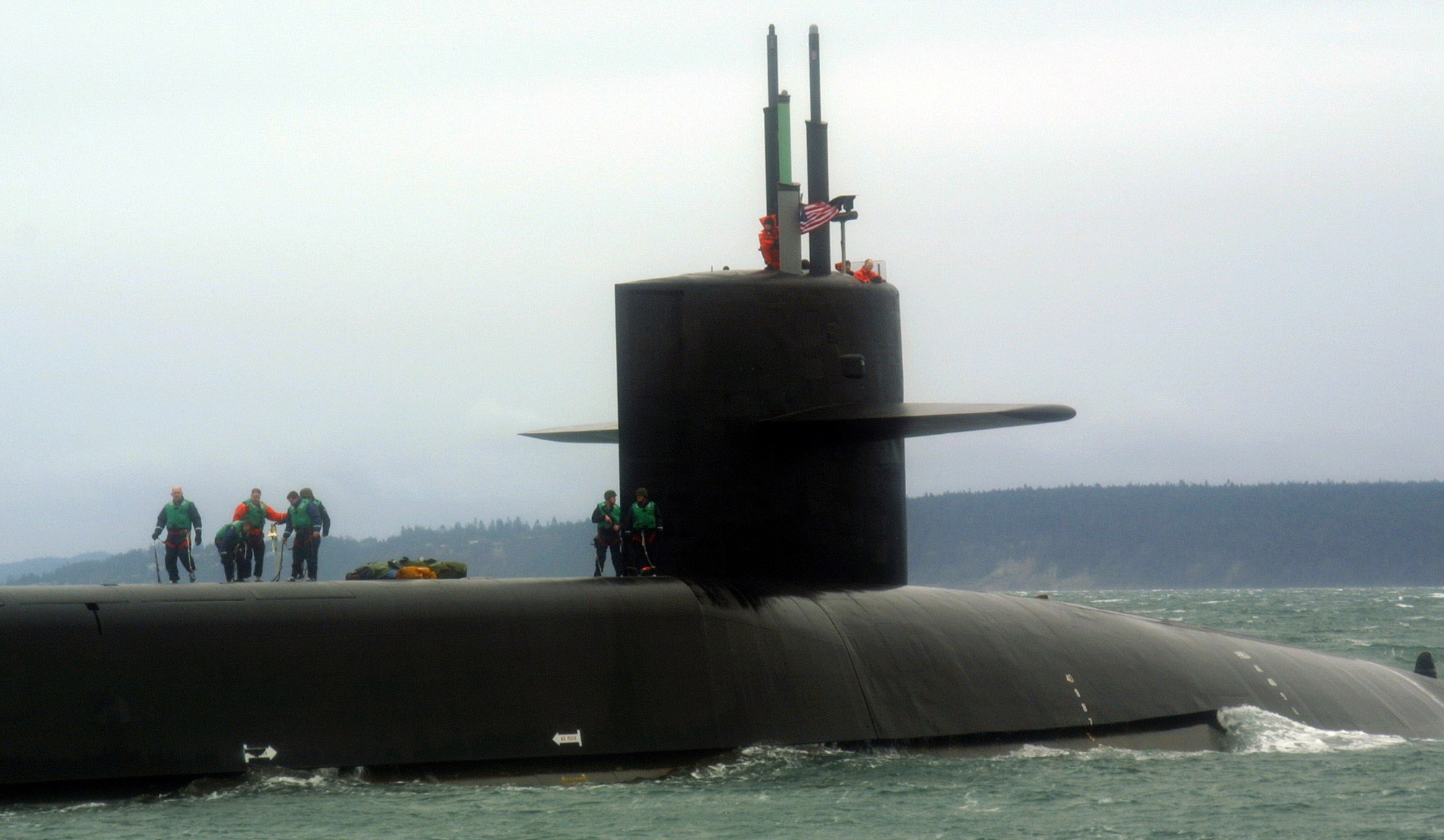 Puget Sound, Washington - January 2006




Puget Sound, Washington - January 2006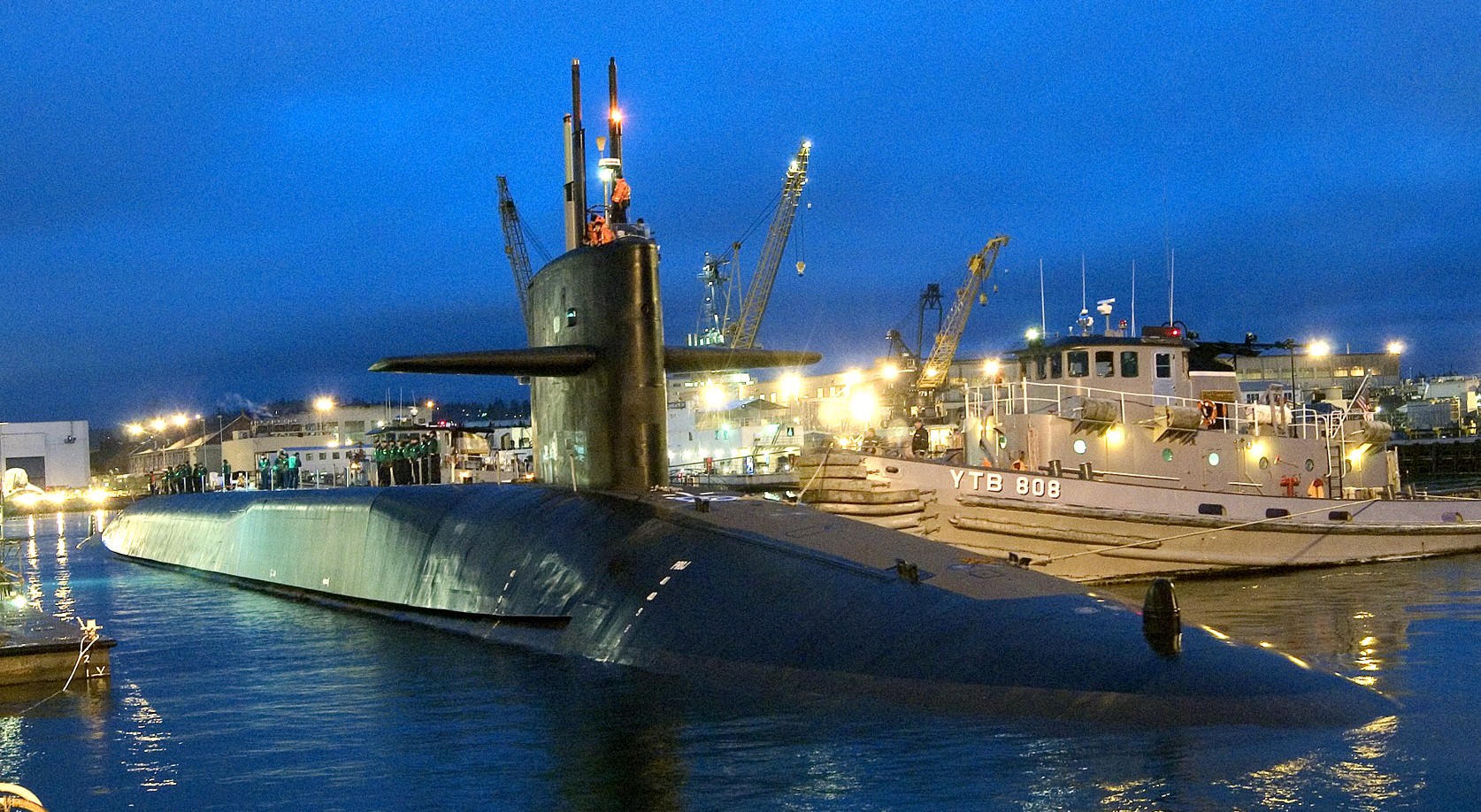 after sea trials following the conversion to a SSGN - Puget Sound Naval Shipyard, Bremerton, Washington - December 2005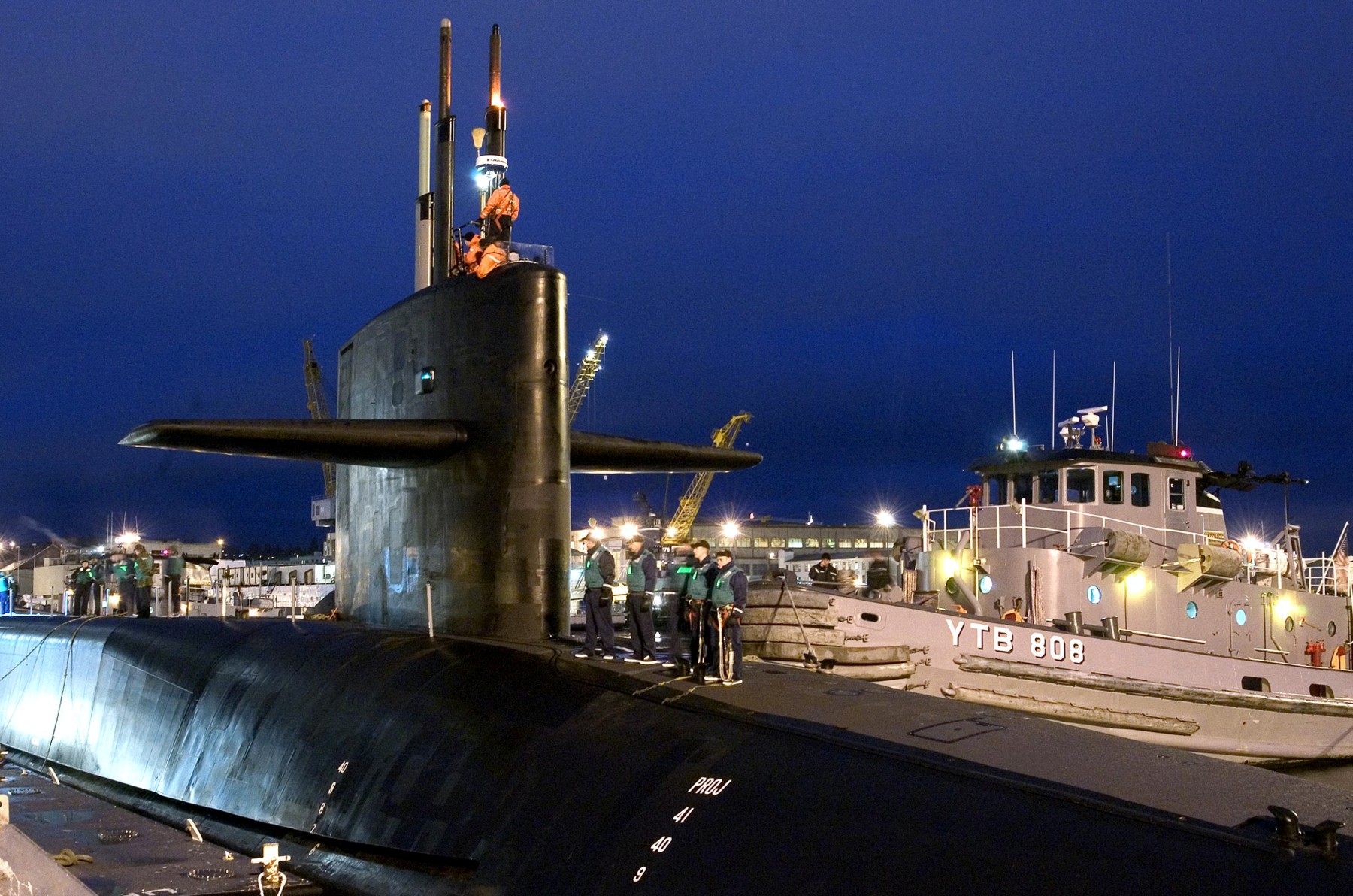 after sea trials following the conversion to a SSGN - Puget Sound Naval Shipyard, Bremerton, Washington - December 2005



conversion to SSGN in progress at Puget Sound Naval Shipyard, Bremerton, Washington - March 2004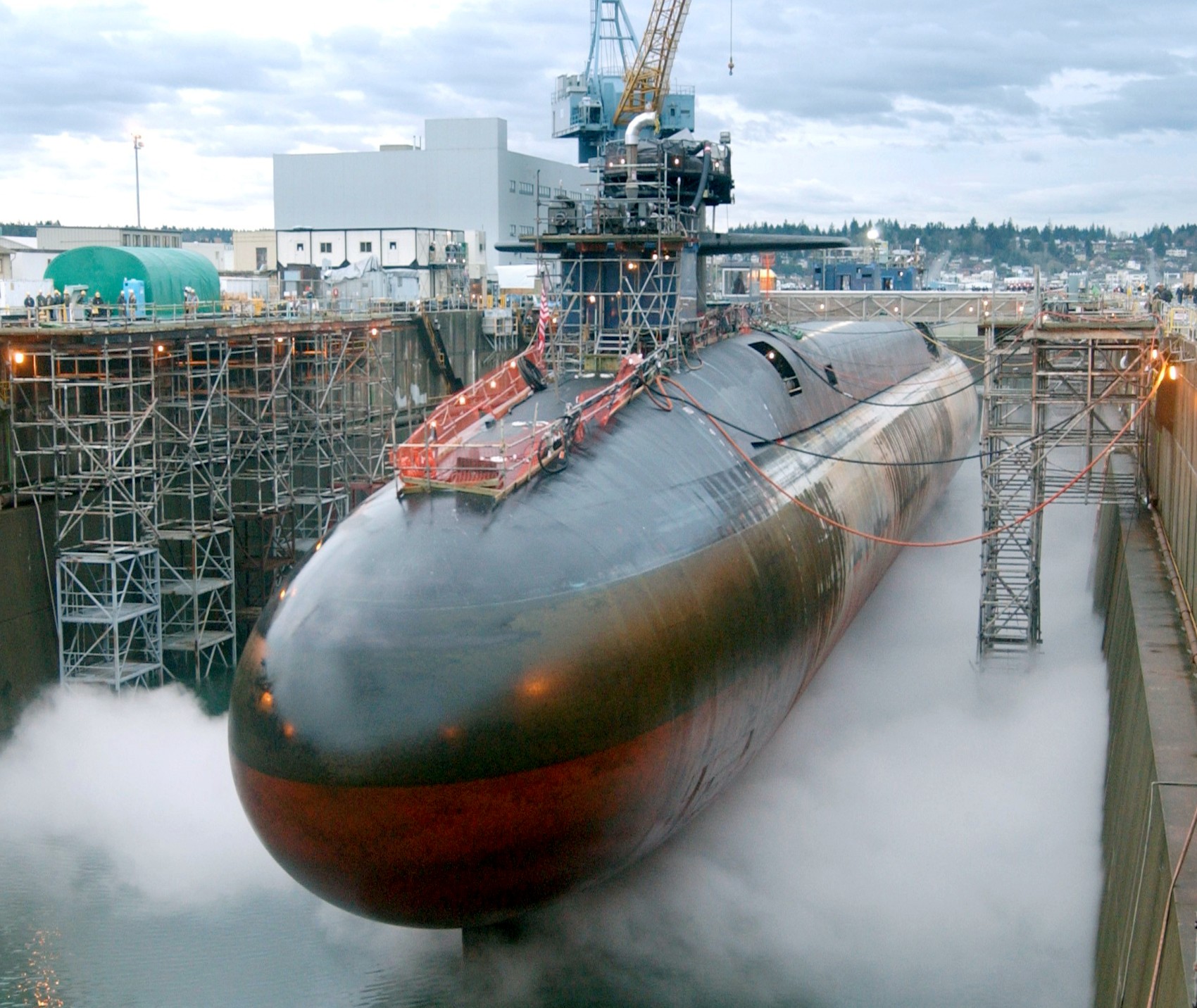 conversion to SSGN in progress at Puget Sound Naval Shipyard, Bremerton, Washington - August 2003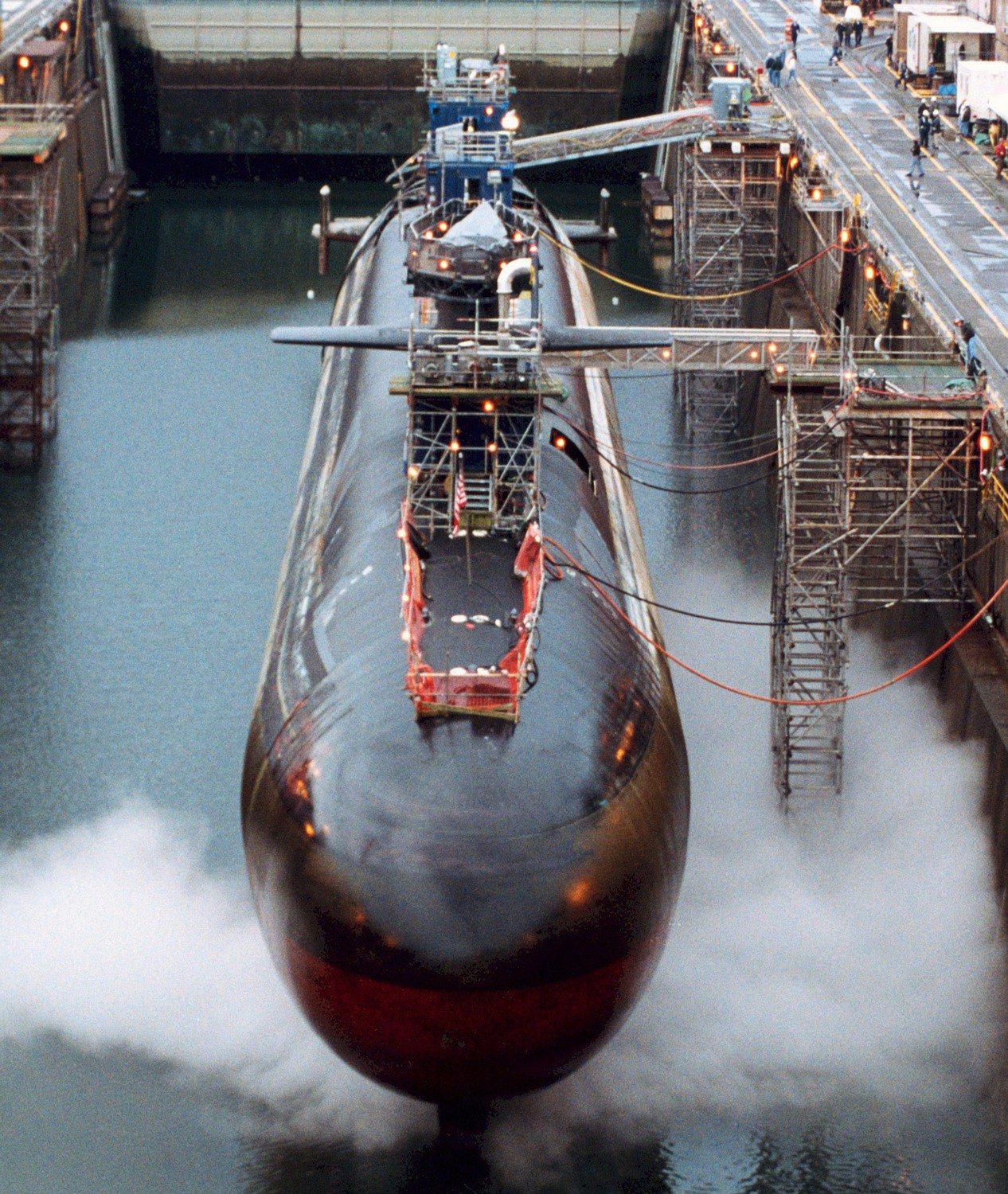 conversion to SSGN in progress at Puget Sound Naval Shipyard, Bremerton, Washington - August 2003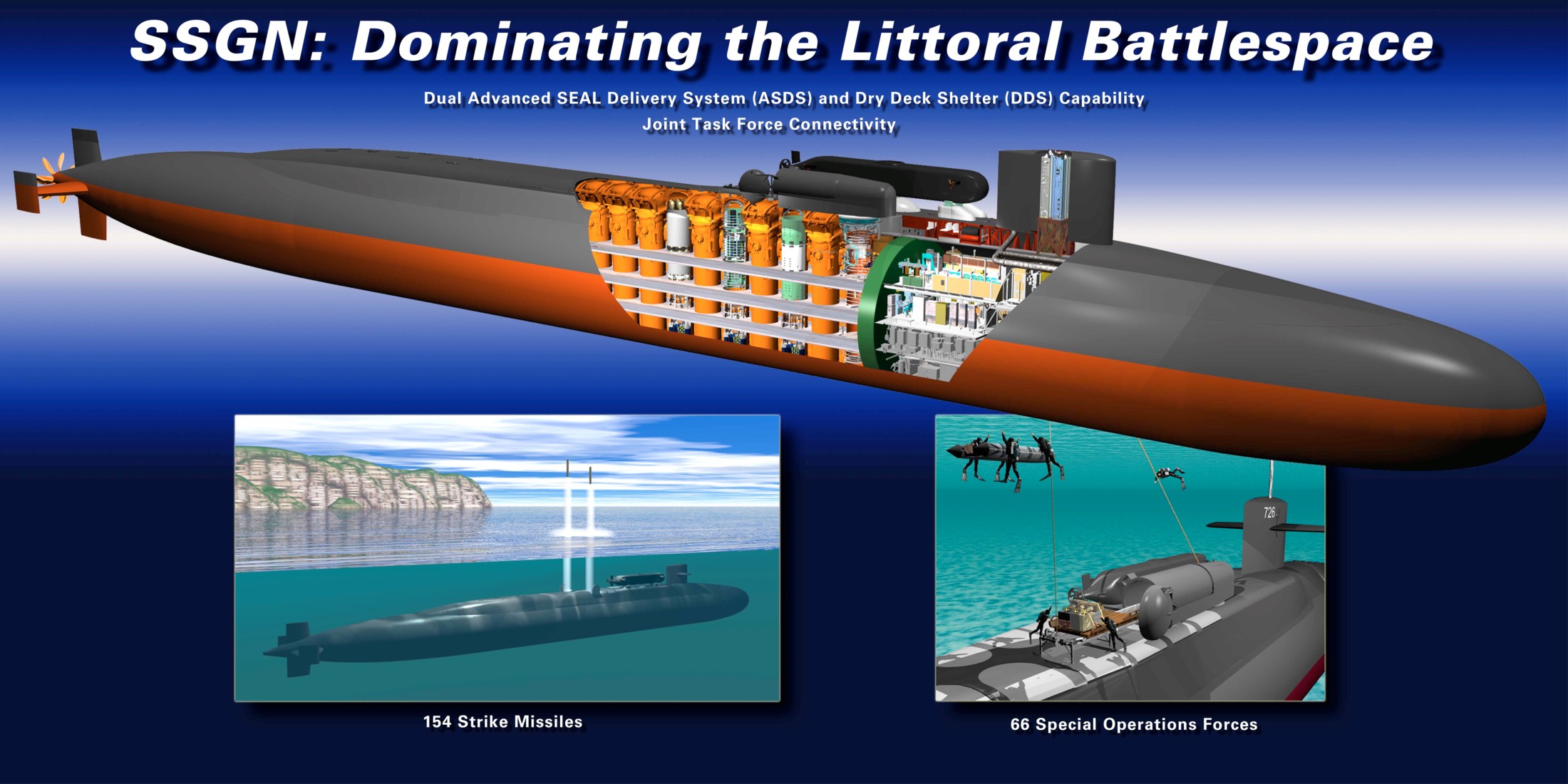 SSBN 726 - USS Ohio


March 1998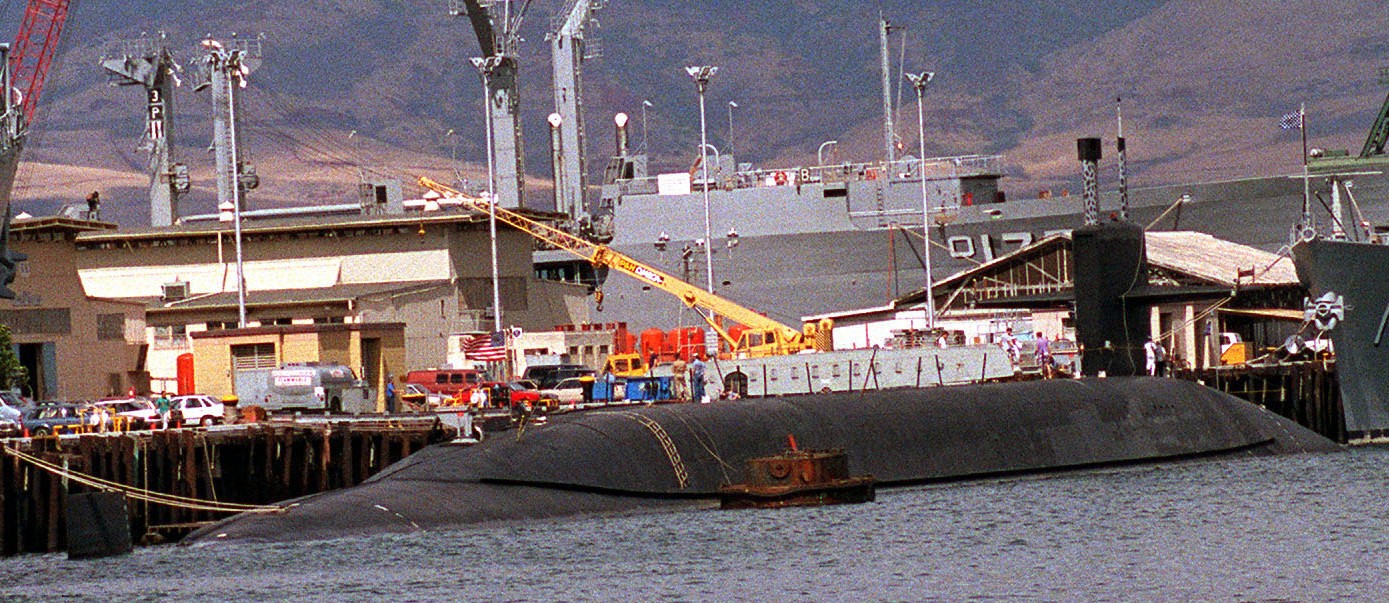 Pearl Harbor, Hawaii - 1989




during exercise RIMPAC 86 - June 1986




during exercise RIMPAC 86 - June 1986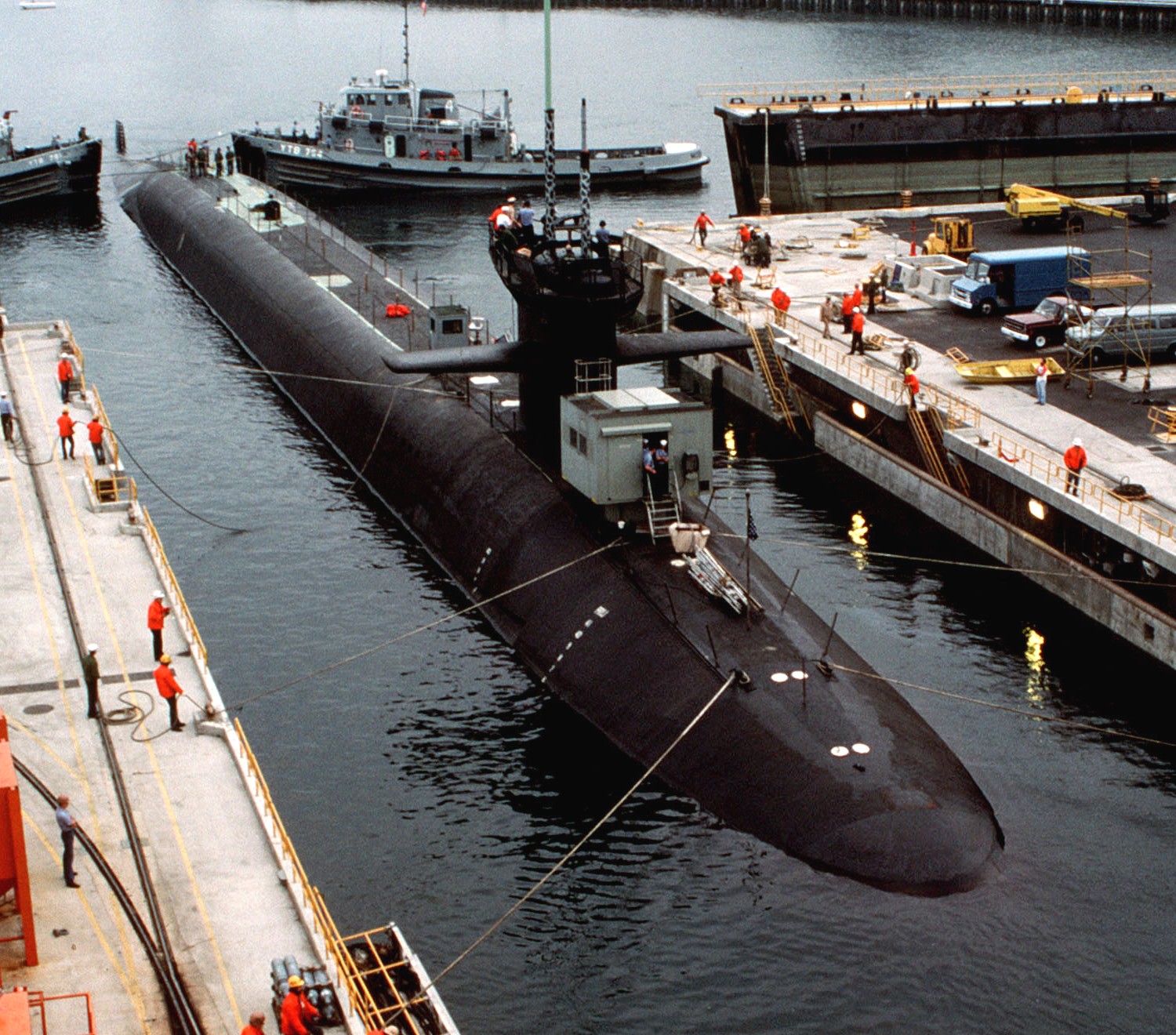 Bangor, Washington - August 1983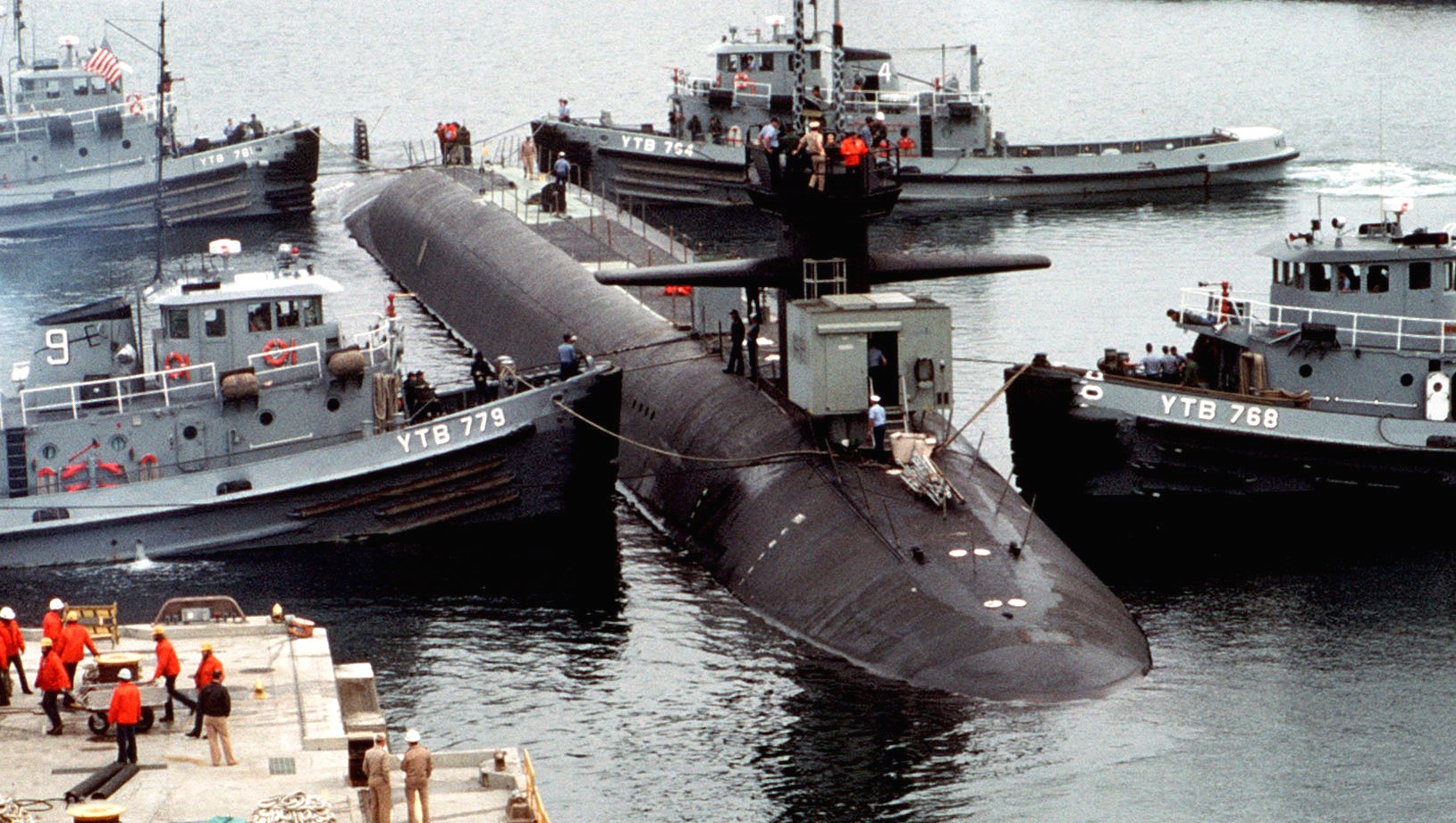 Bangor, Washington - August 1983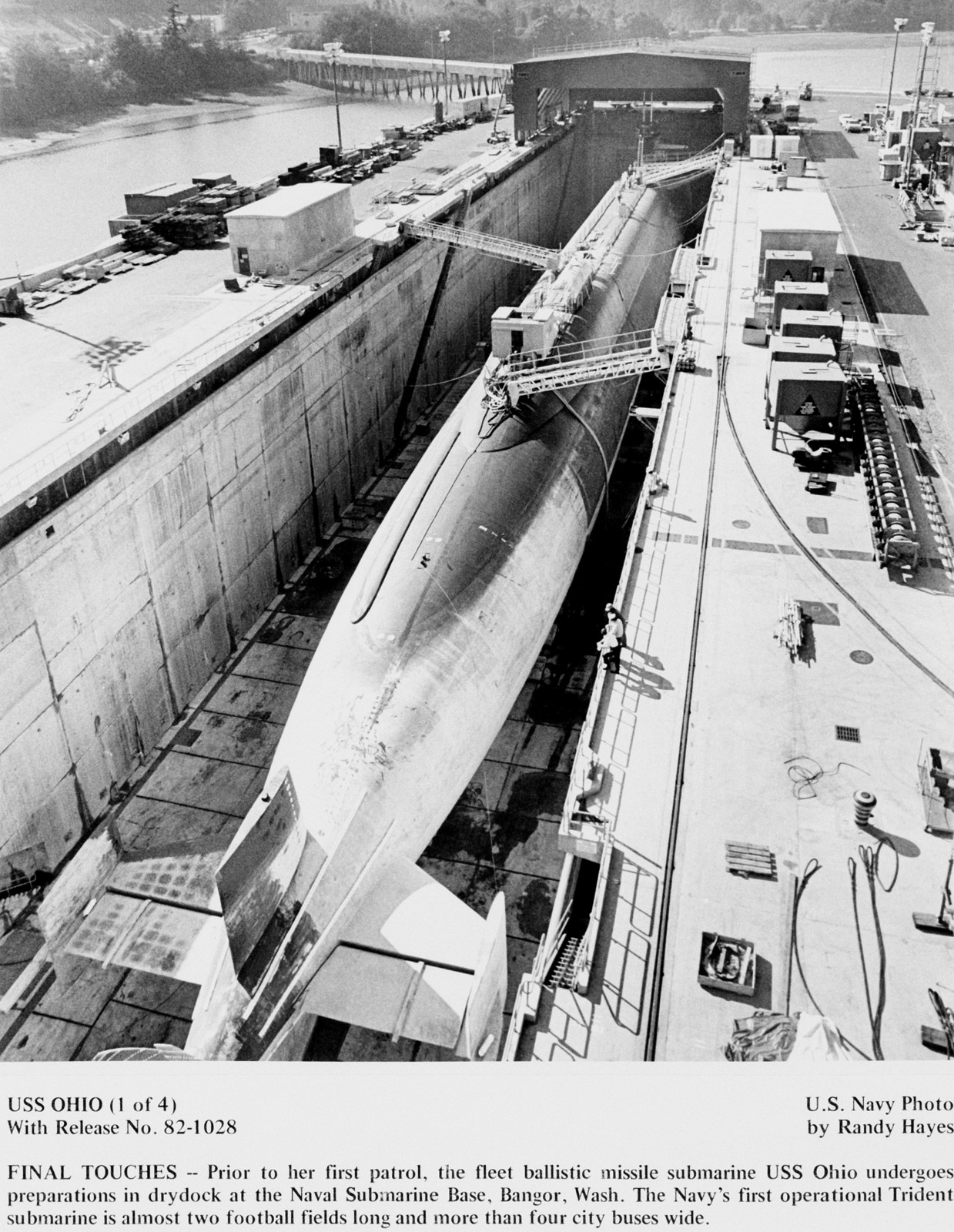 March 1983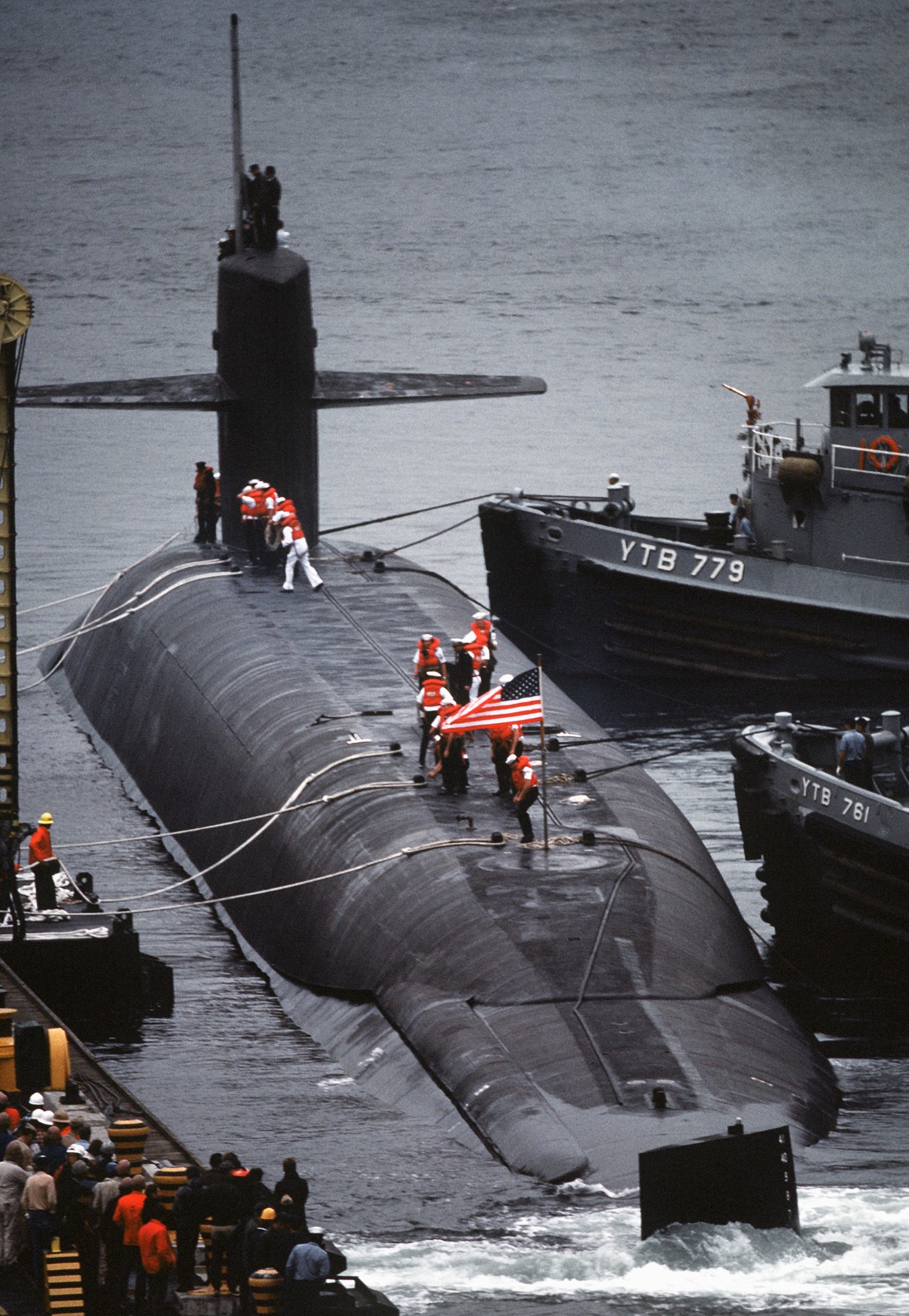 Naval Submarine Base Bangor, Washington - August 1982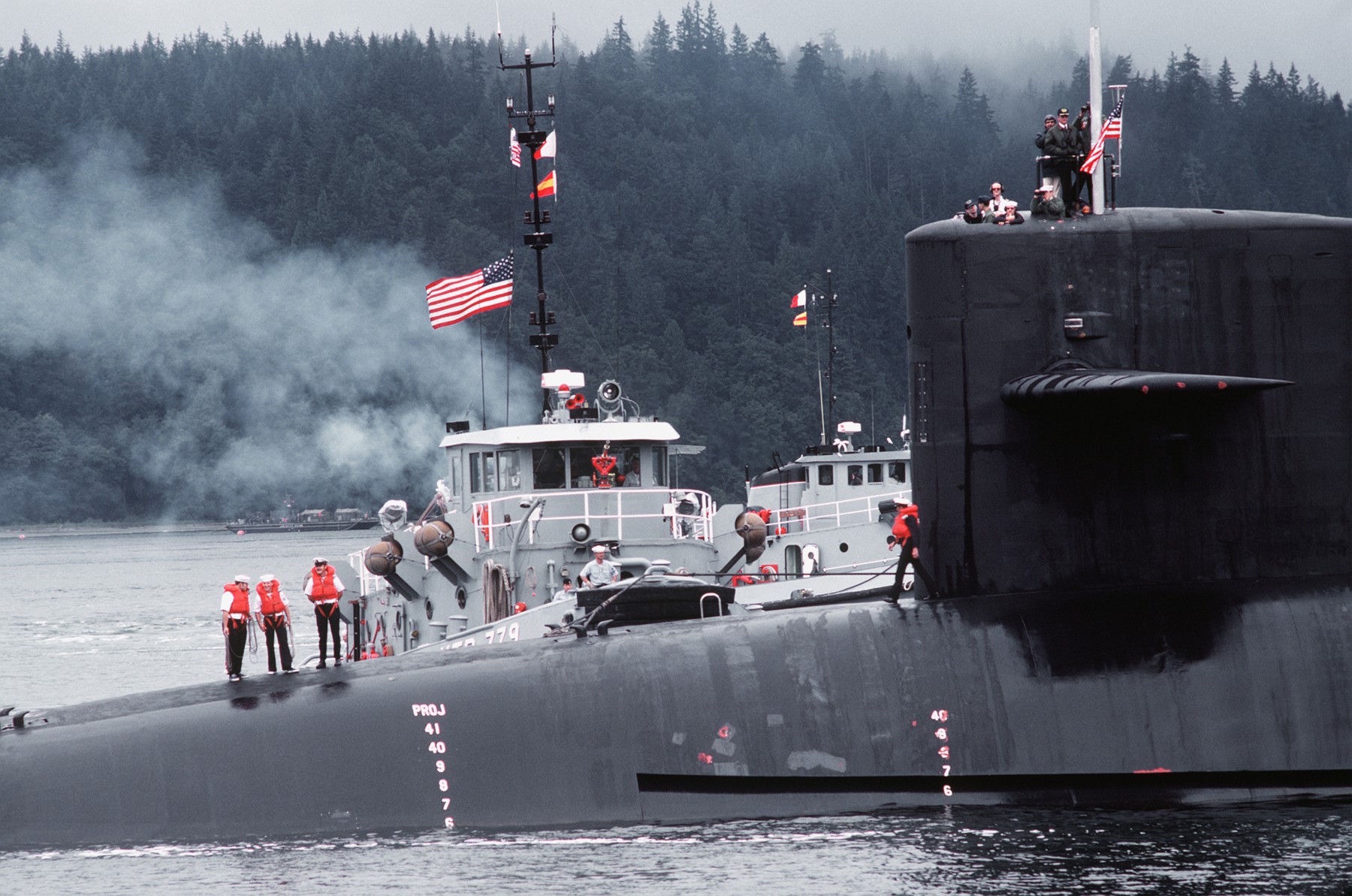 Naval Submarine Base Bangor, Washington - August 1982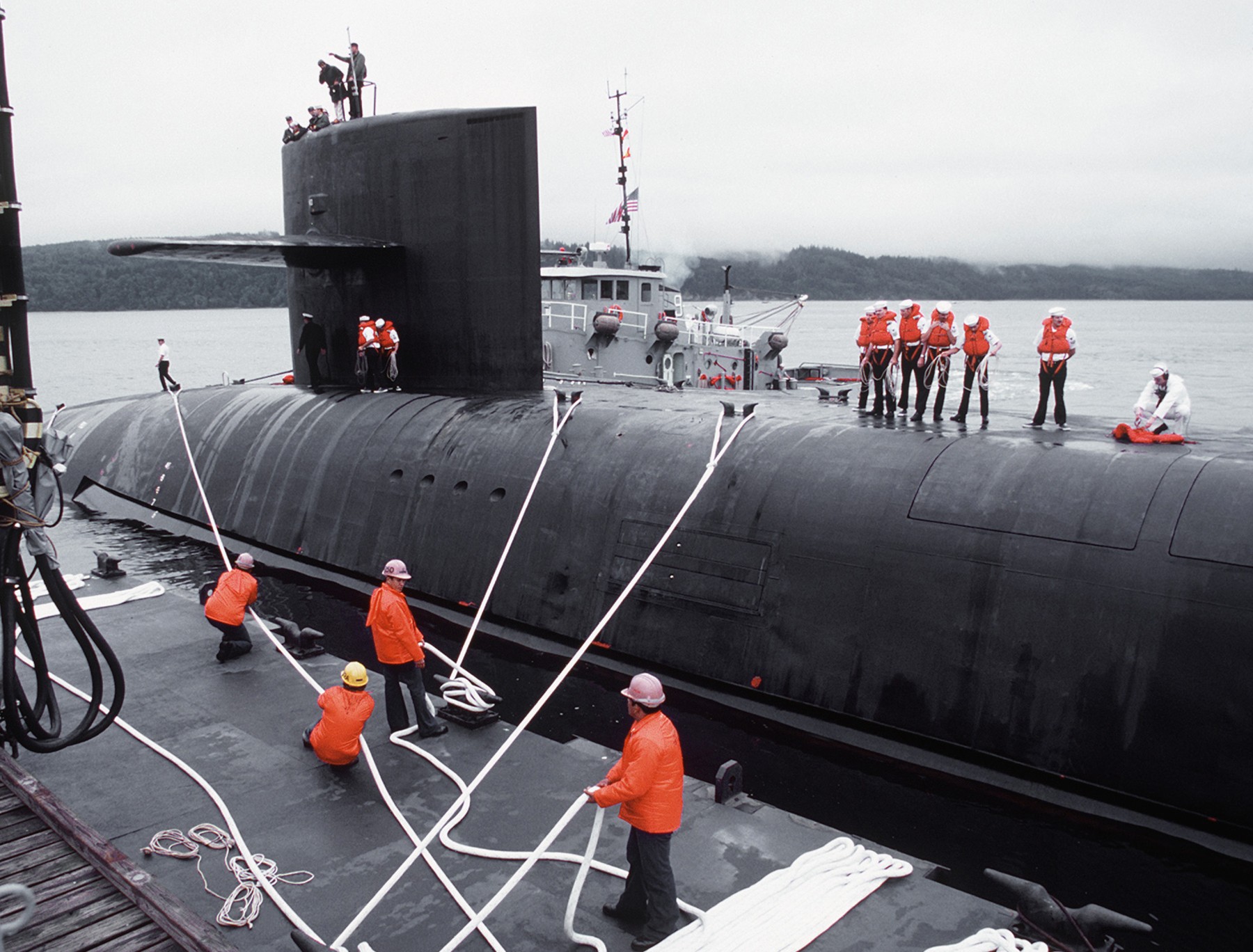 Naval Submarine Base Bangor, Washington - August 1982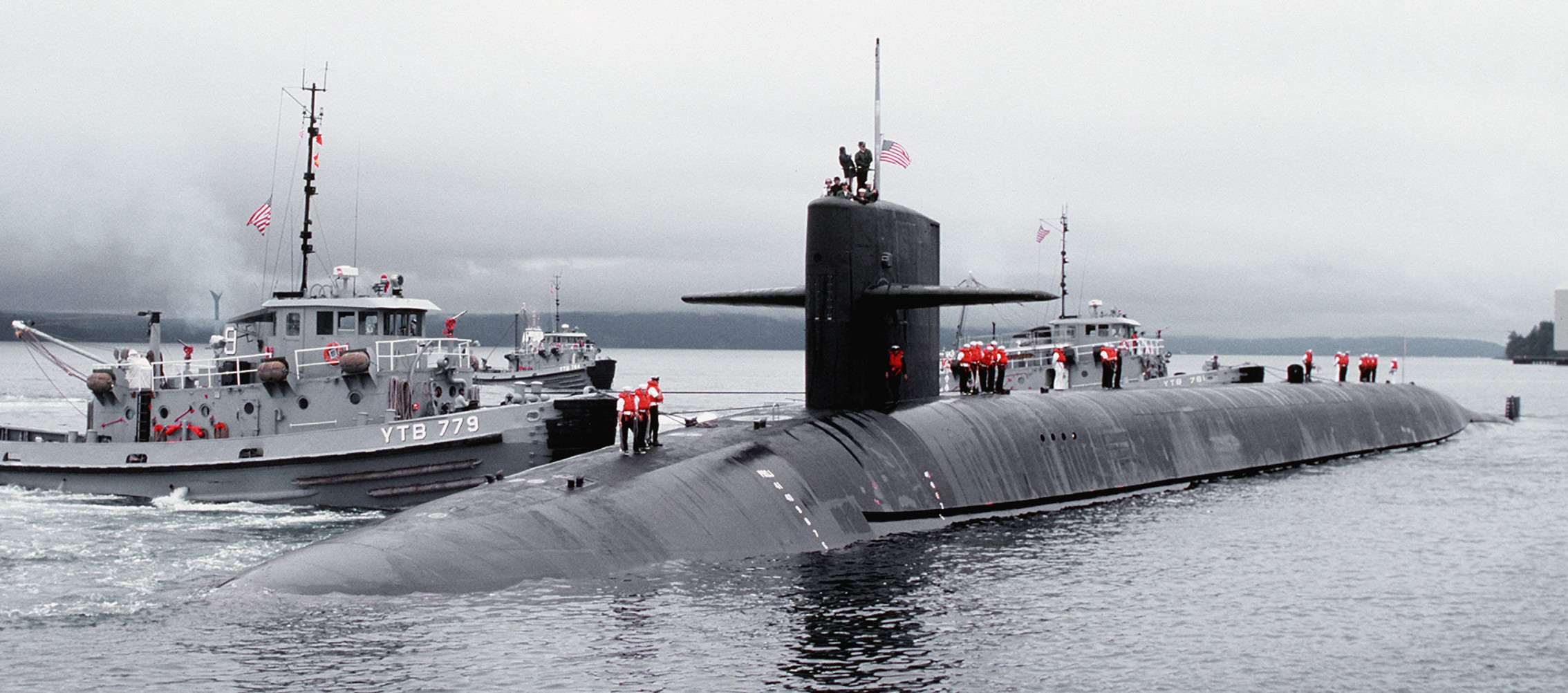 Naval Submarine Base Bangor, Washington - August 1982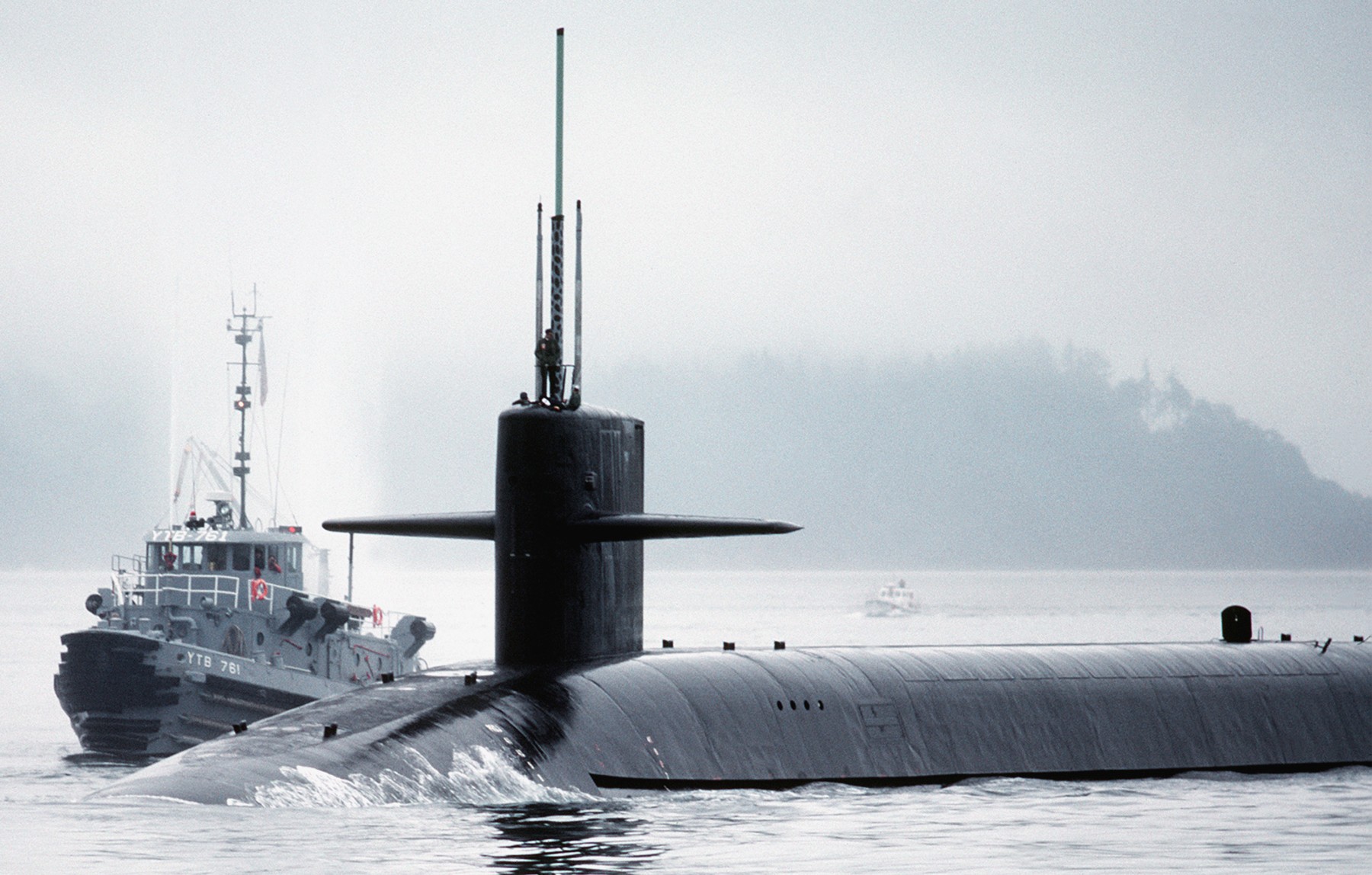 Naval Submarine Base Bangor, Washington - August 1982




Naval Submarine Base Bangor, Washington - August 1982




Naval Submarine Base Bangor, Washington - August 1982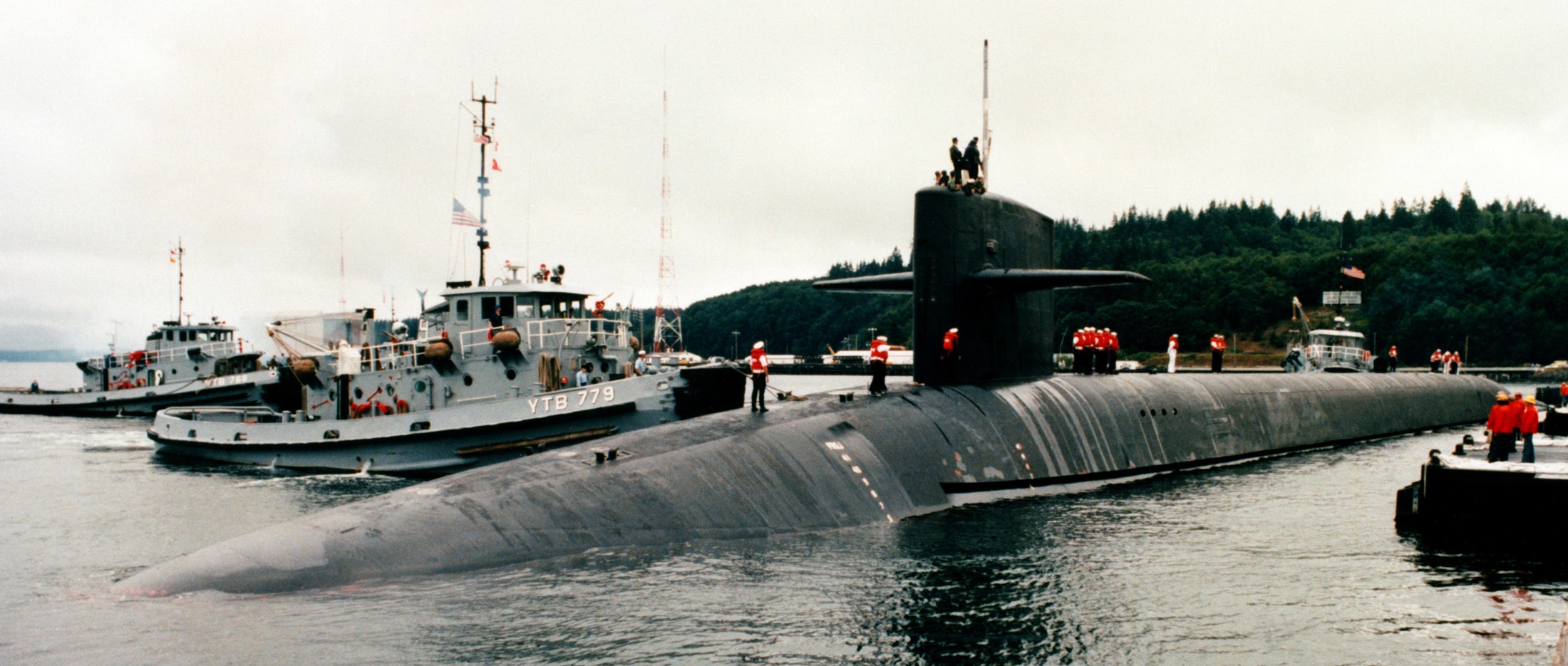 Naval Submarine Base Bangor, Washington - August 1982




welcoming ceremony at Naval Submarine Base Bangor, Washington - August 1982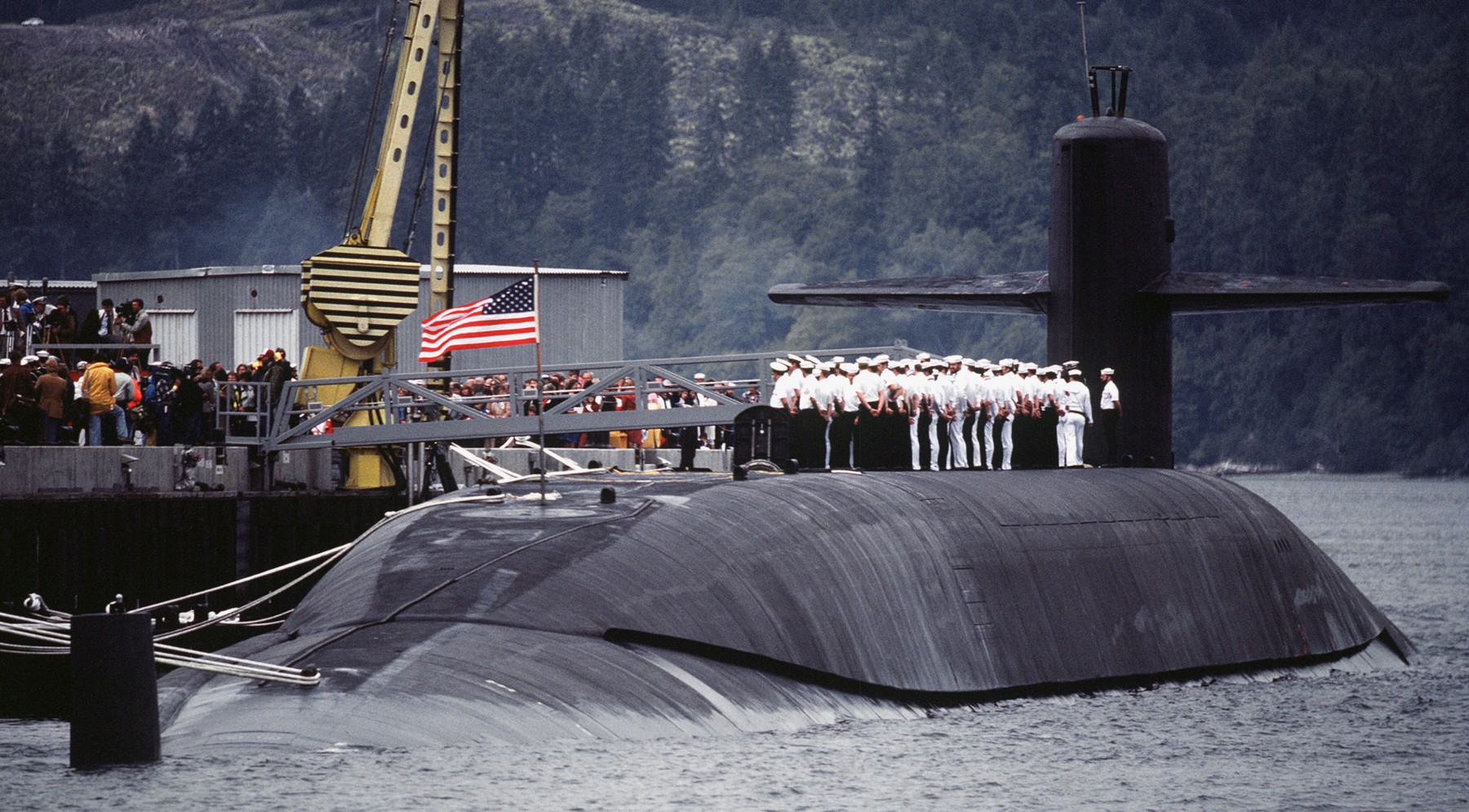 welcoming ceremony at Naval Submarine Base Bangor, Washington - August 1982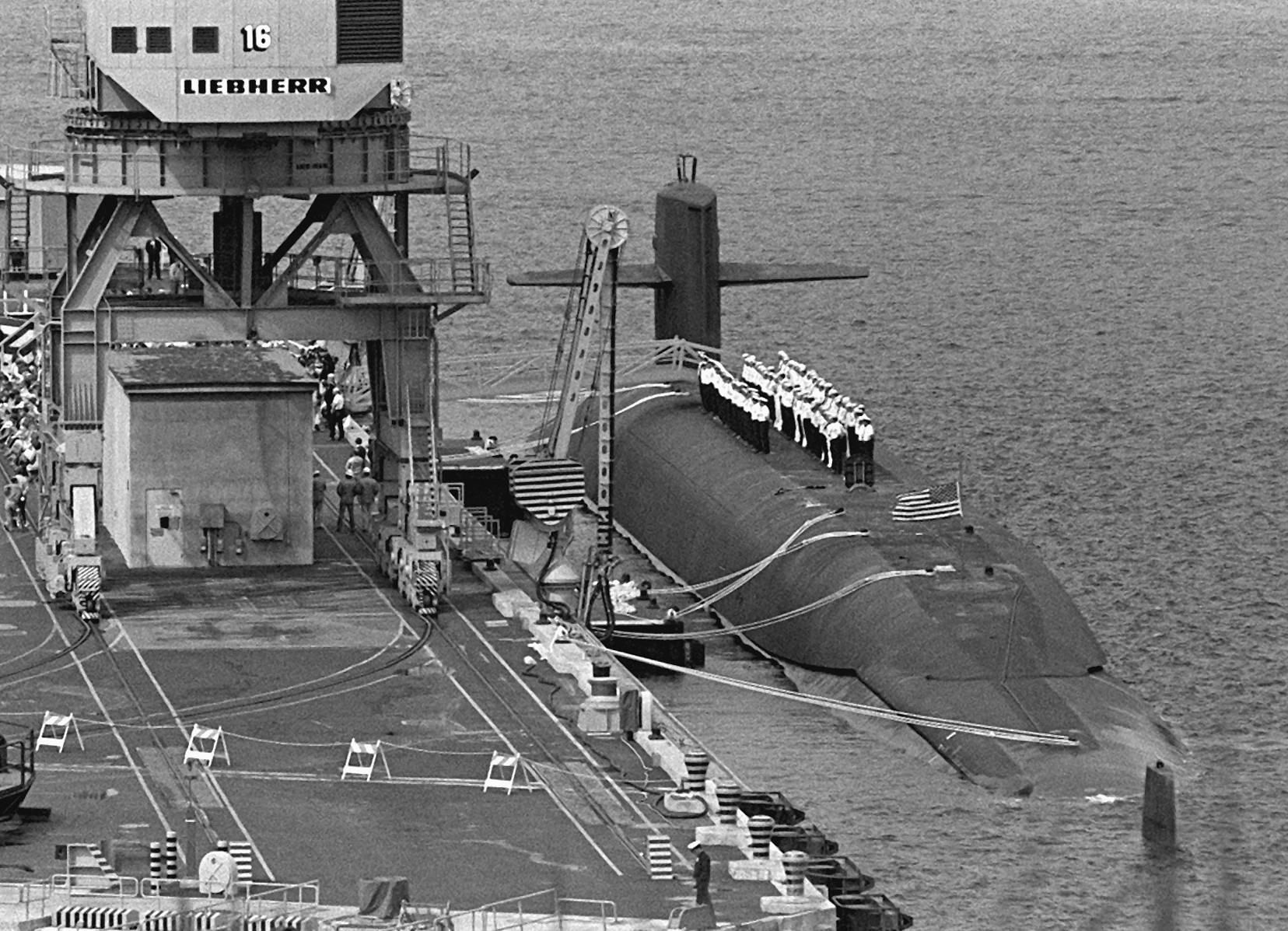 welcoming ceremony at Naval Submarine Base Bangor, Washington - August 1982



Bangor, Washington - August 1982




Hood Canal, Washington - August 1982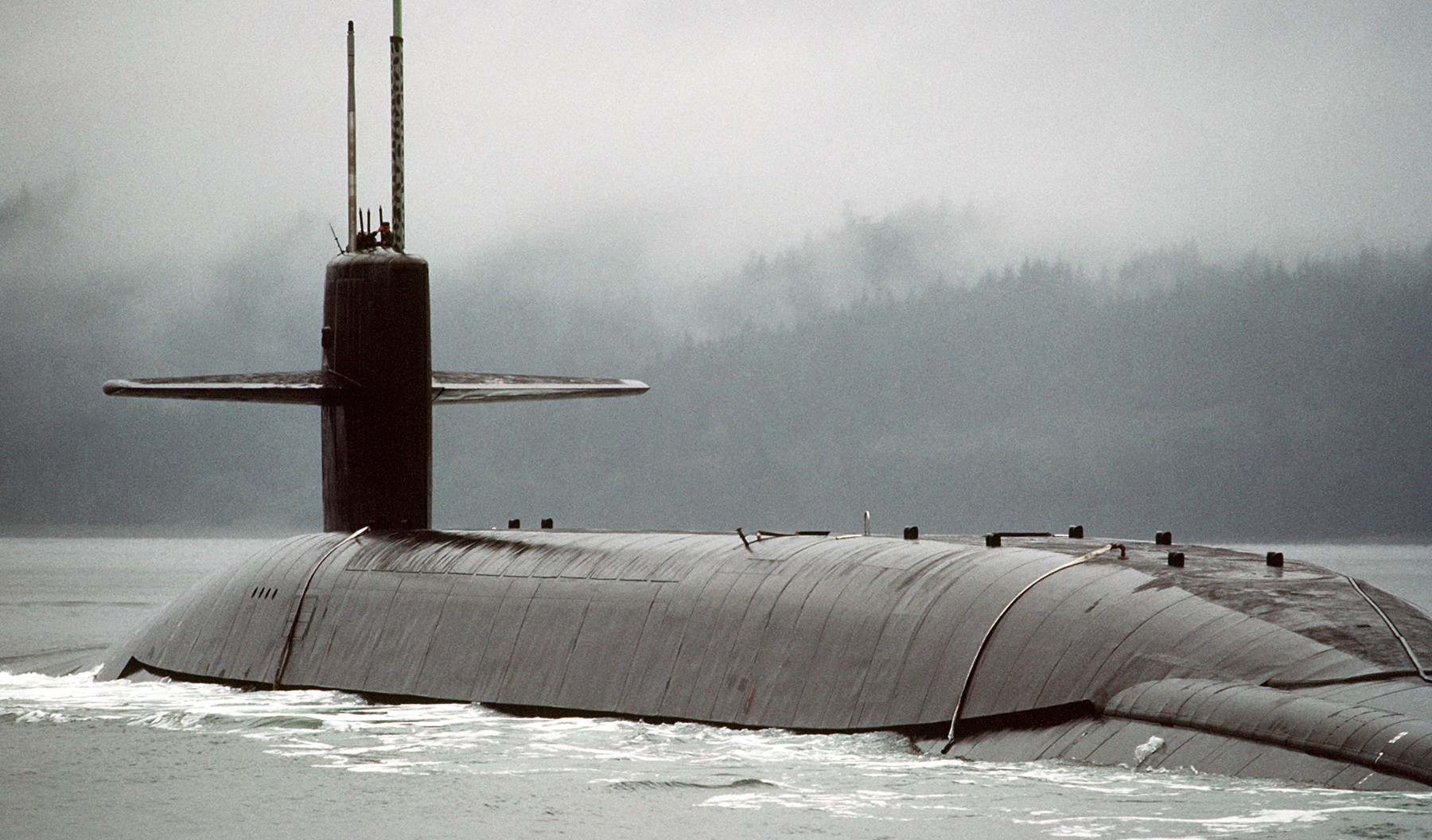 Hood Canal, Washington - August 1982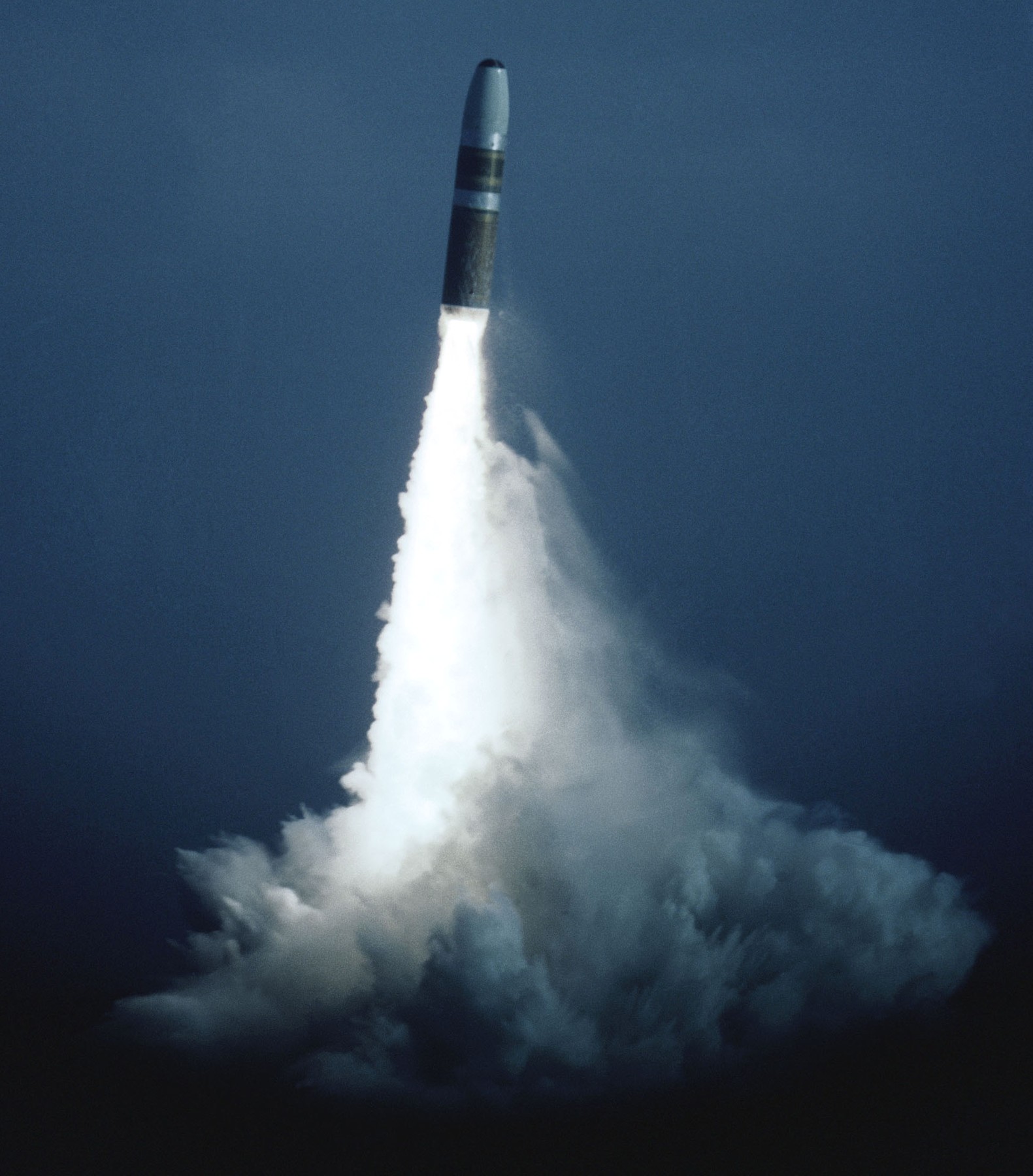 an UGM-96 Trident I C4 ballistic missile (SLBM) was launched from USS Ohio - 1982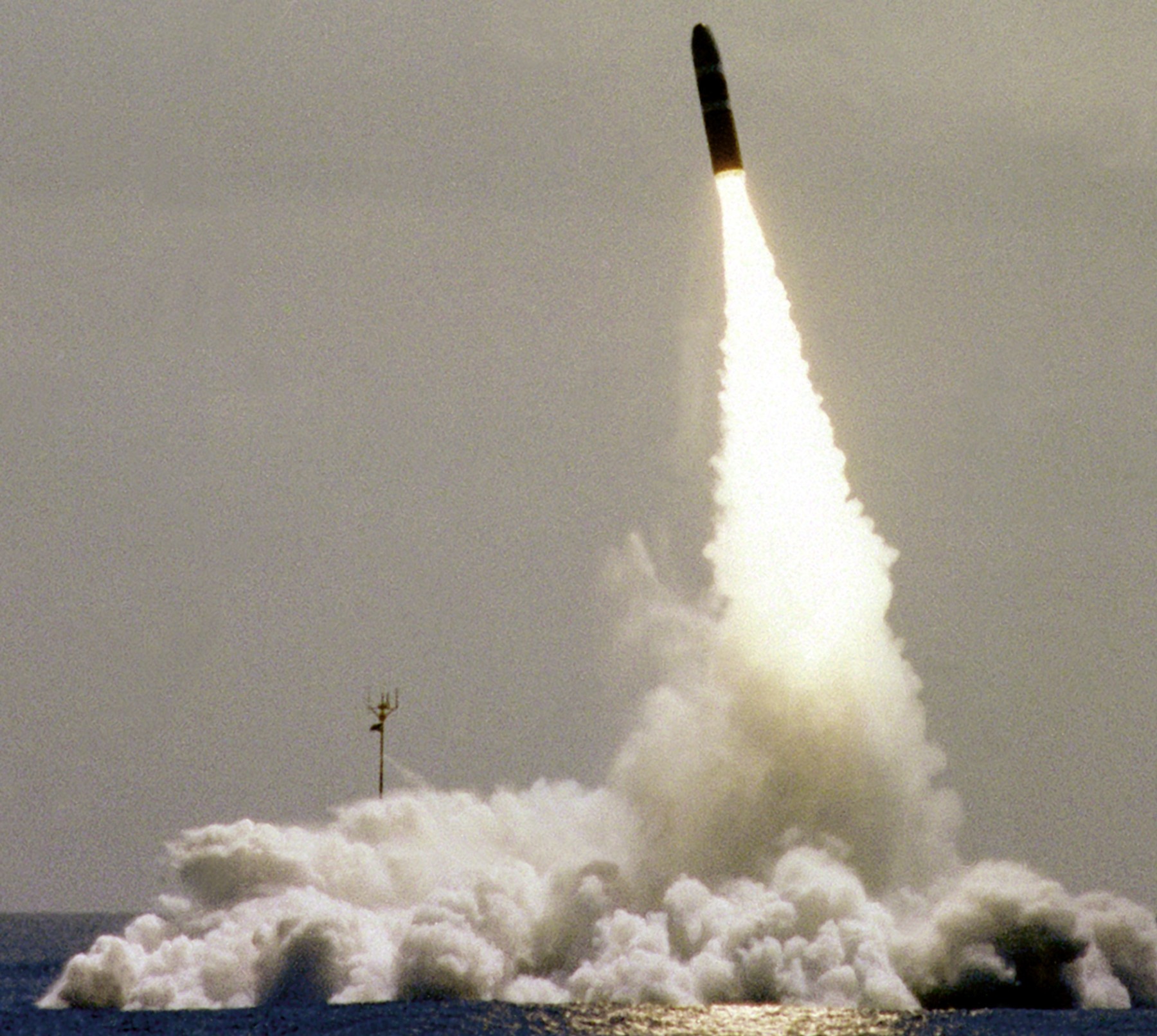 an UGM-96 Trident I C4 ballistic missile (SLBM) was launched from USS Ohio - 1982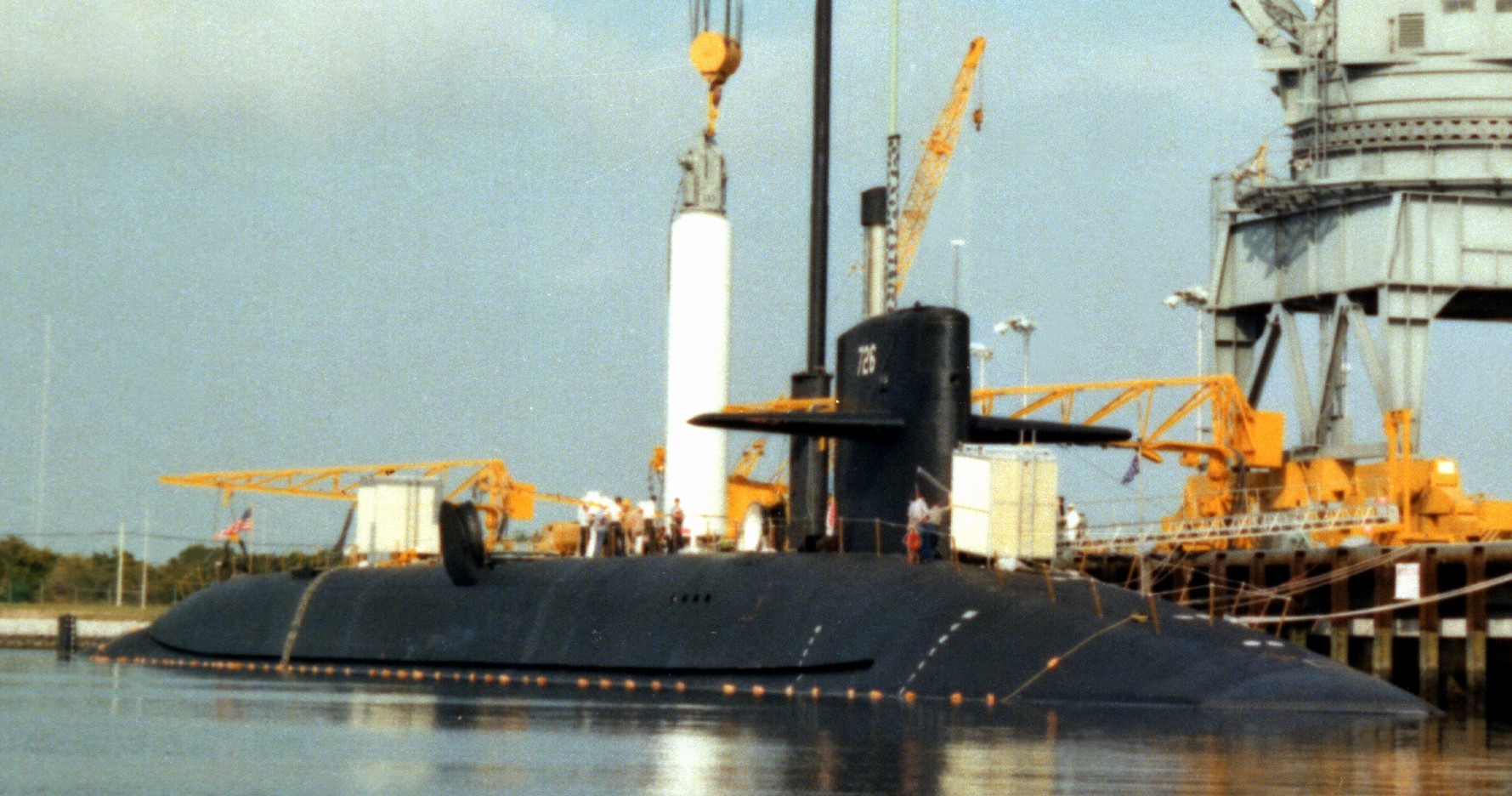 an UGM-96 Trident I C4 submarine-launched ballistic missile (SLBM) was loaded into USS Ohio - 1982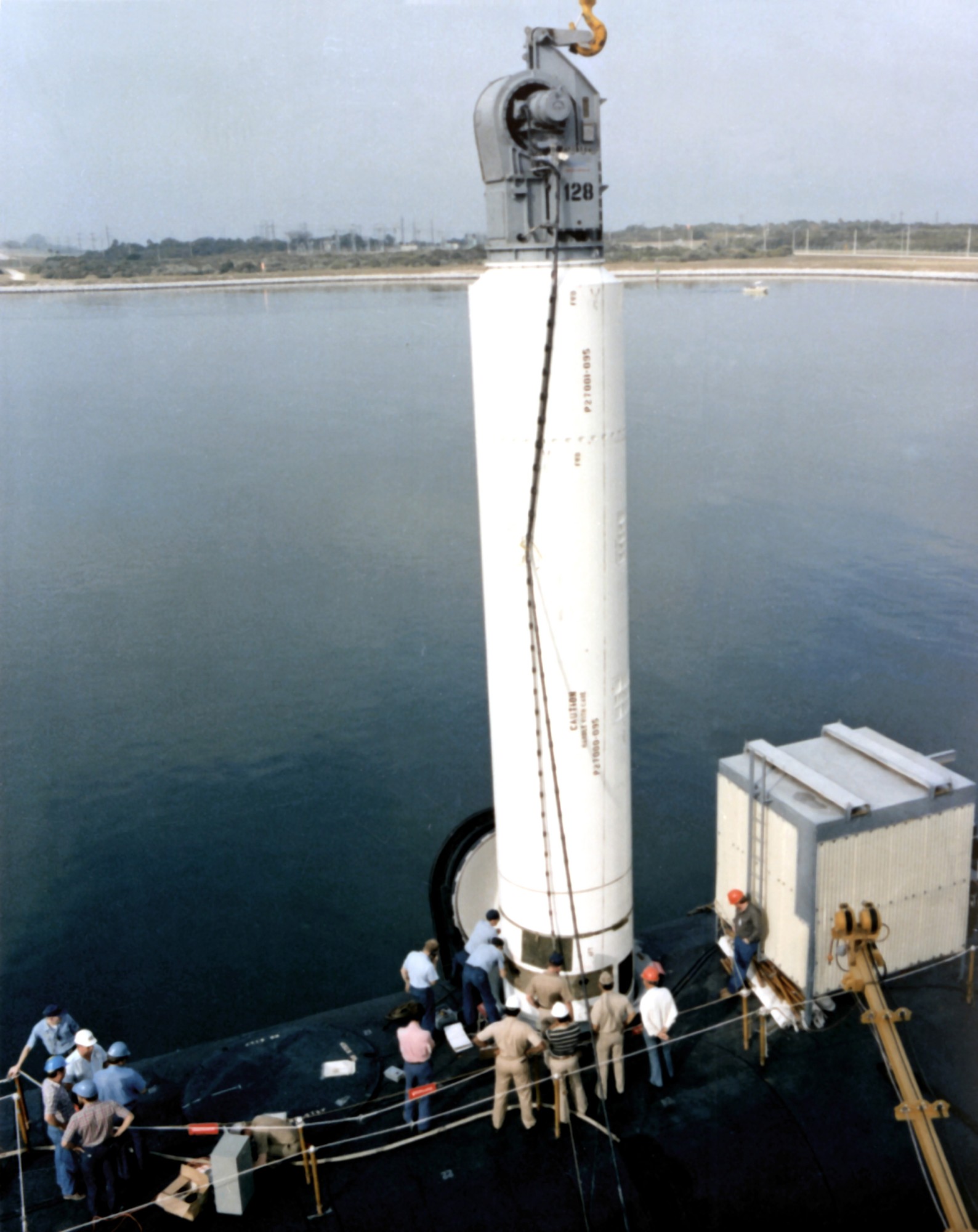 an UGM-96 Trident I C4 submarine-launched ballistic missile (SLBM) was loaded into USS Ohio - 1982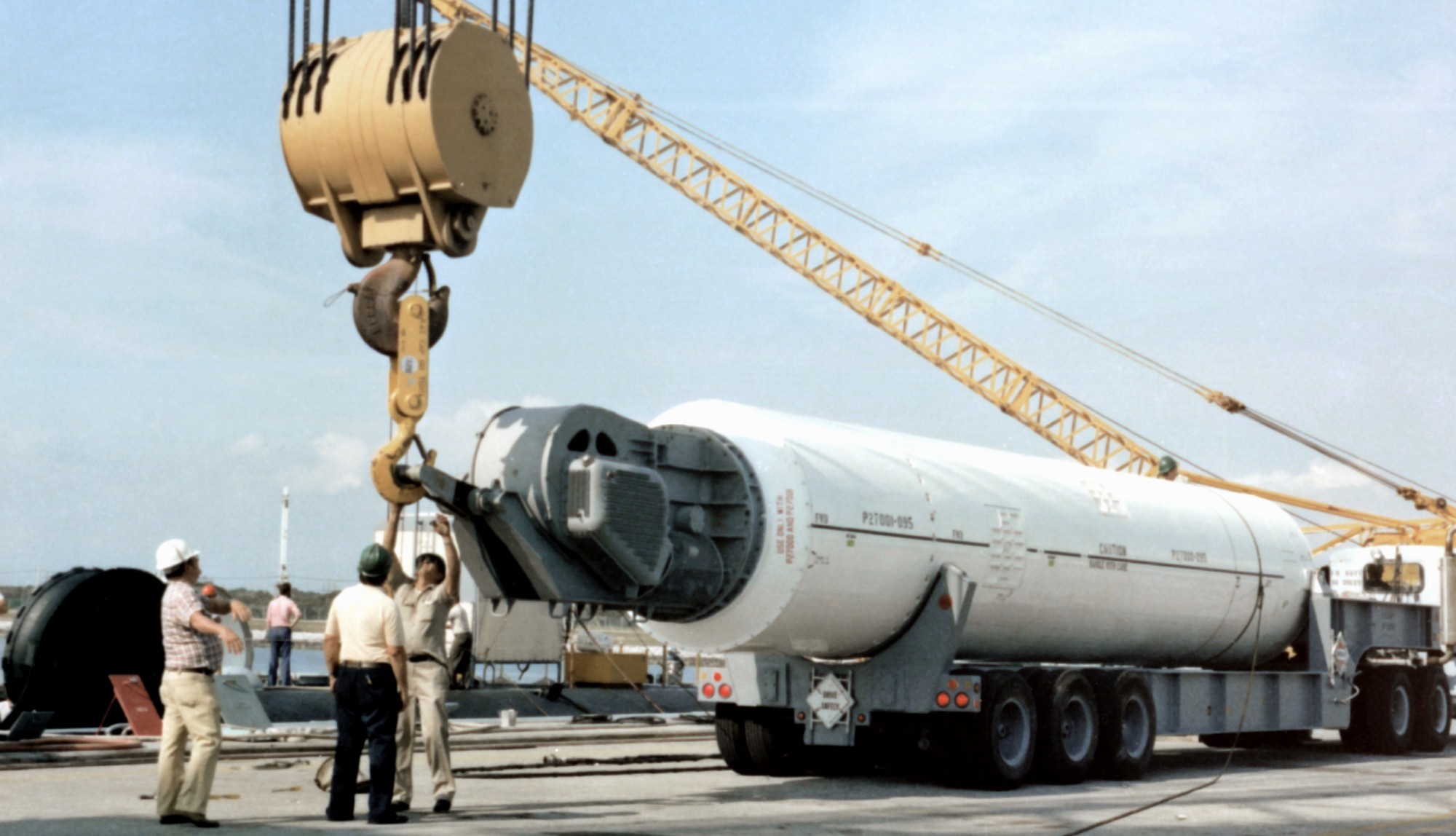 an UGM-96 Trident I C4 submarine-launched ballistic missile (SLBM) was loaded into USS Ohio - 1982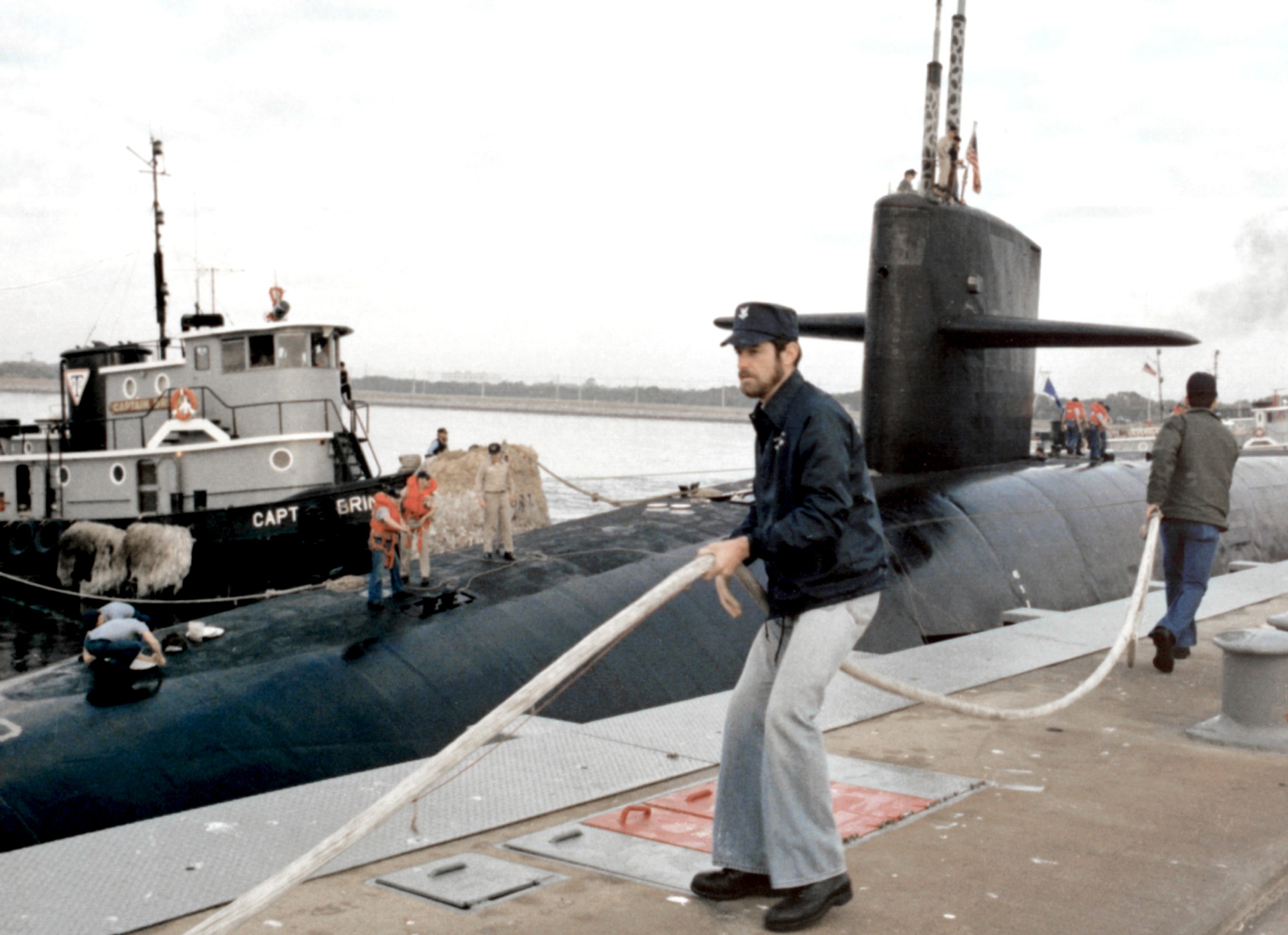 Cape Canaveral, Florida - 1982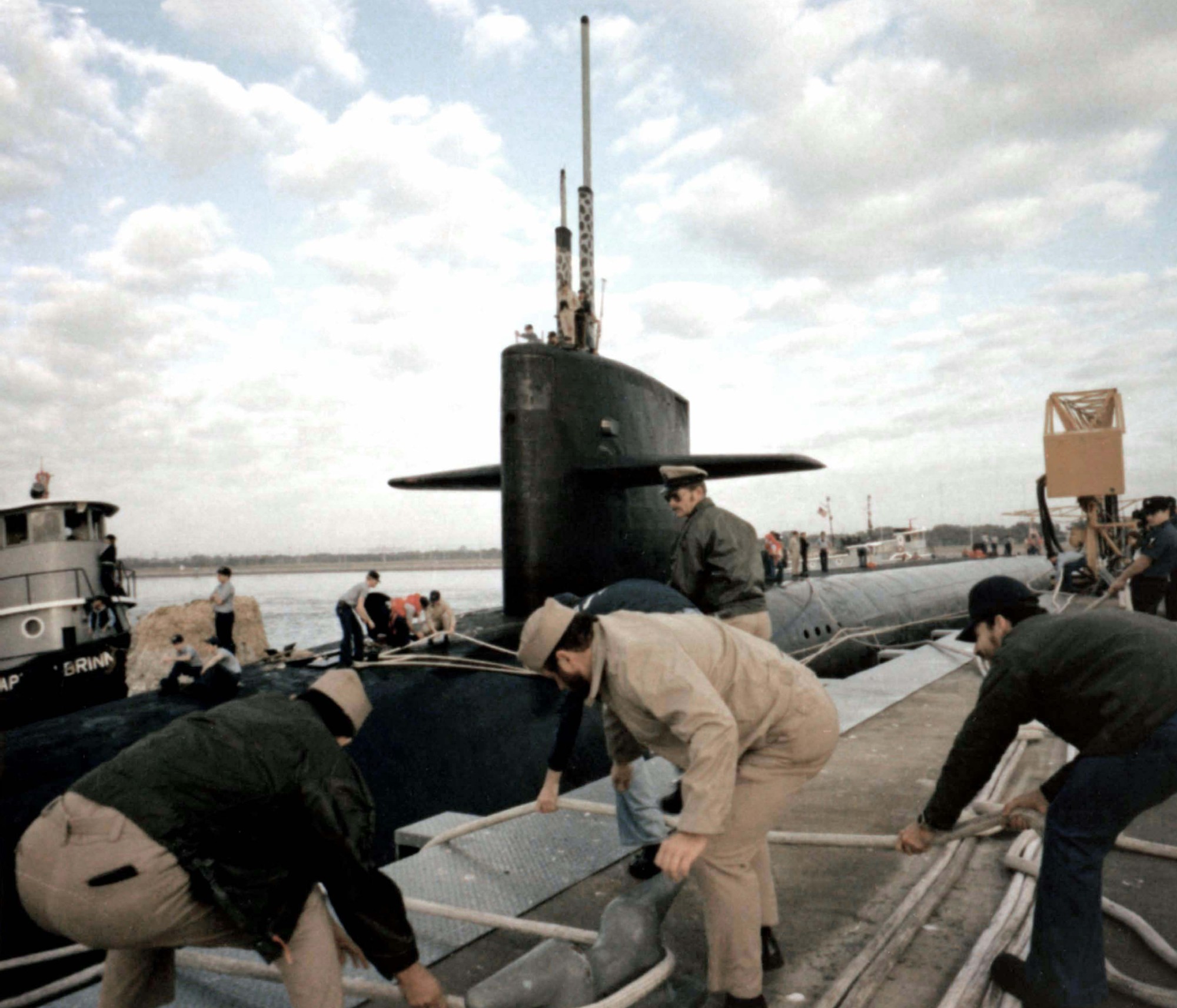 Cape Canaveral, Florida - 1982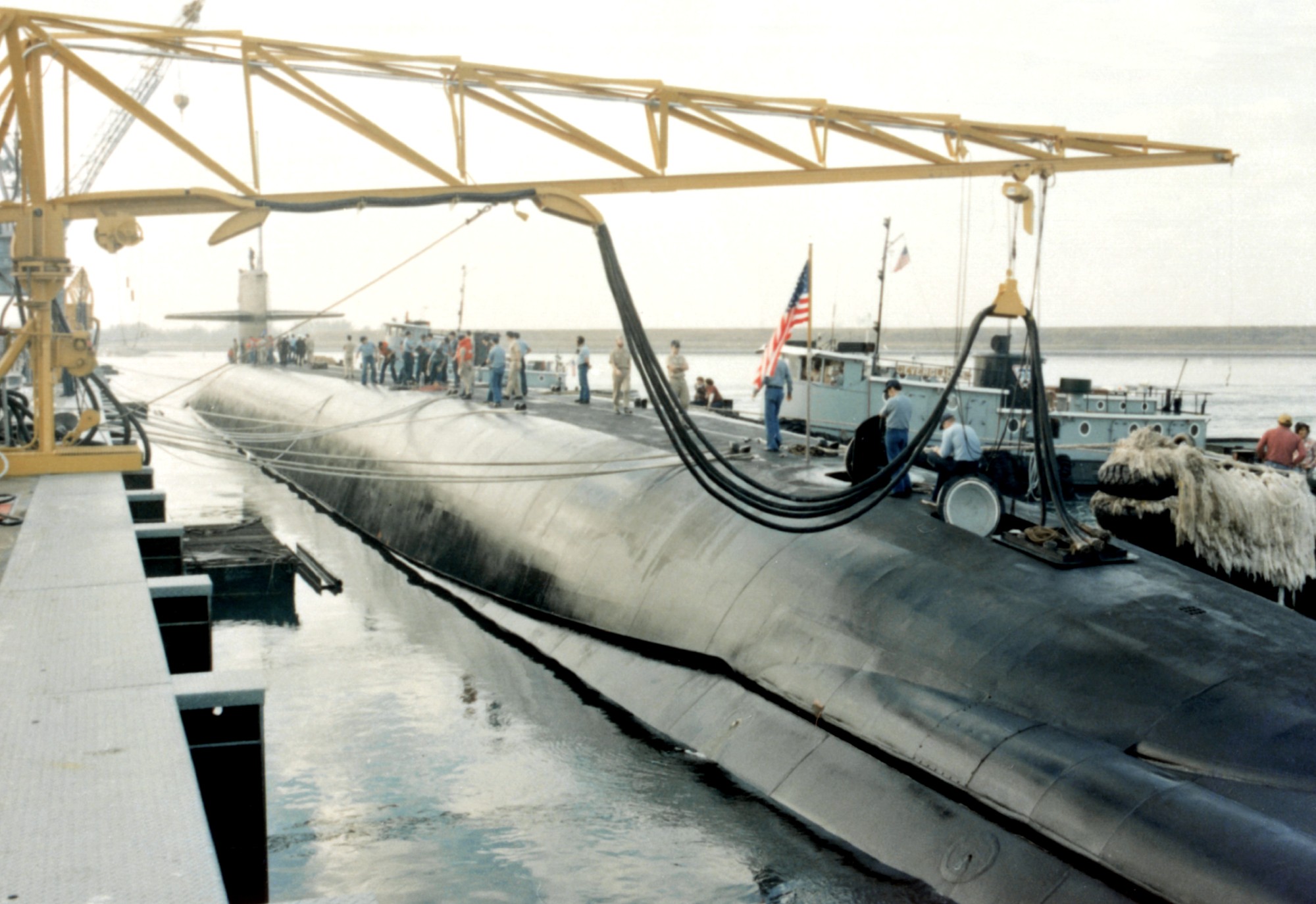 Cape Canaveral, Florida - 1982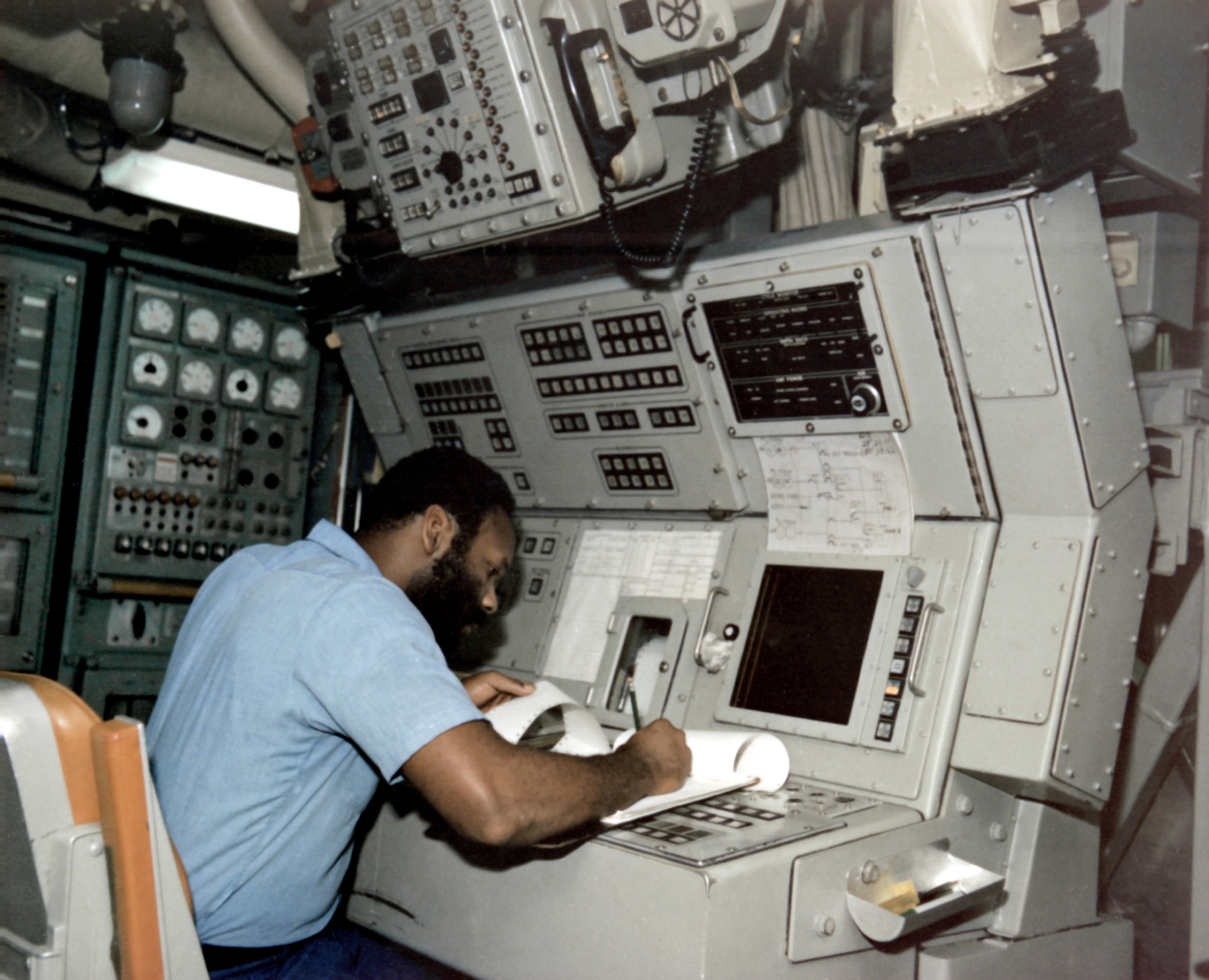 1982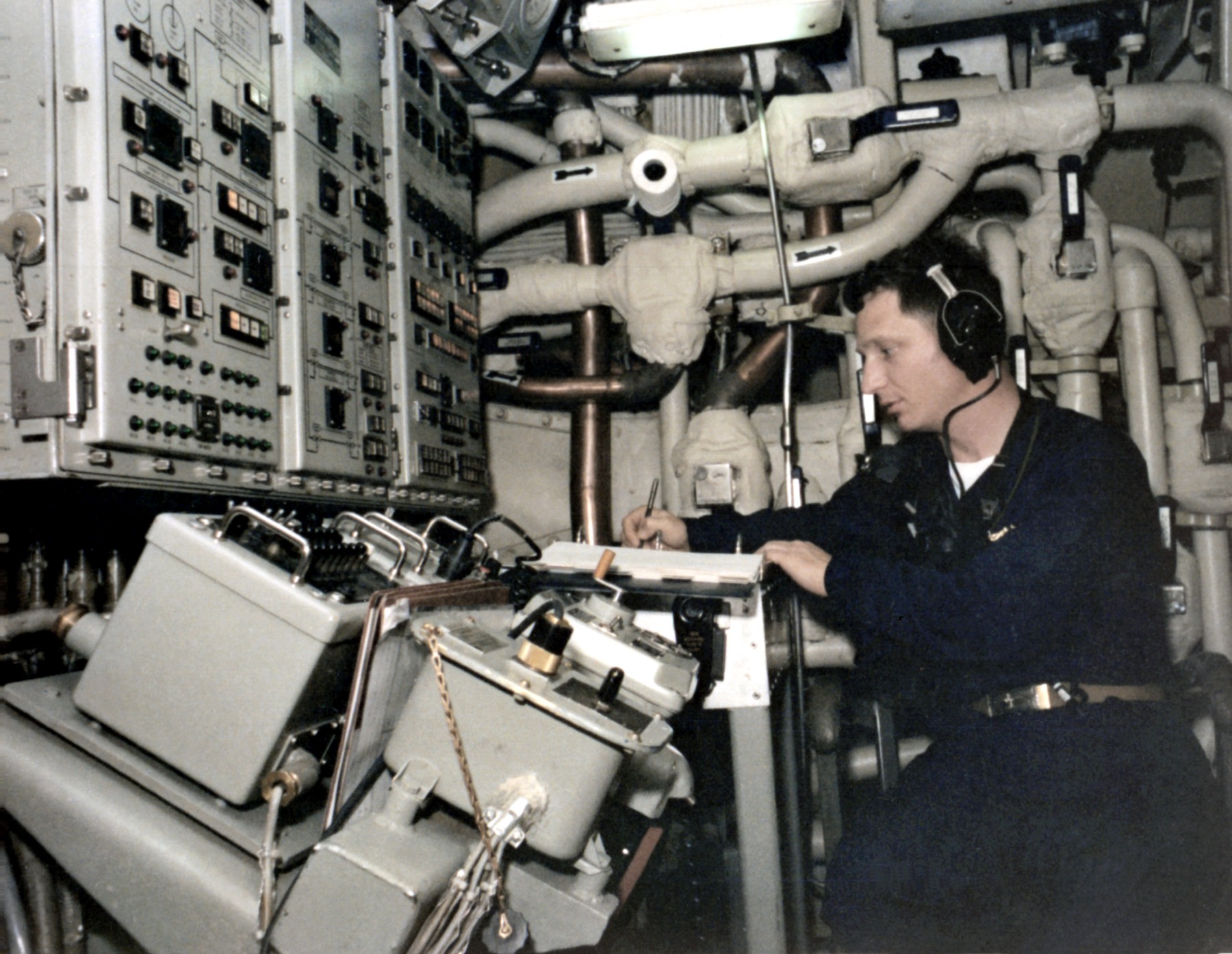 1982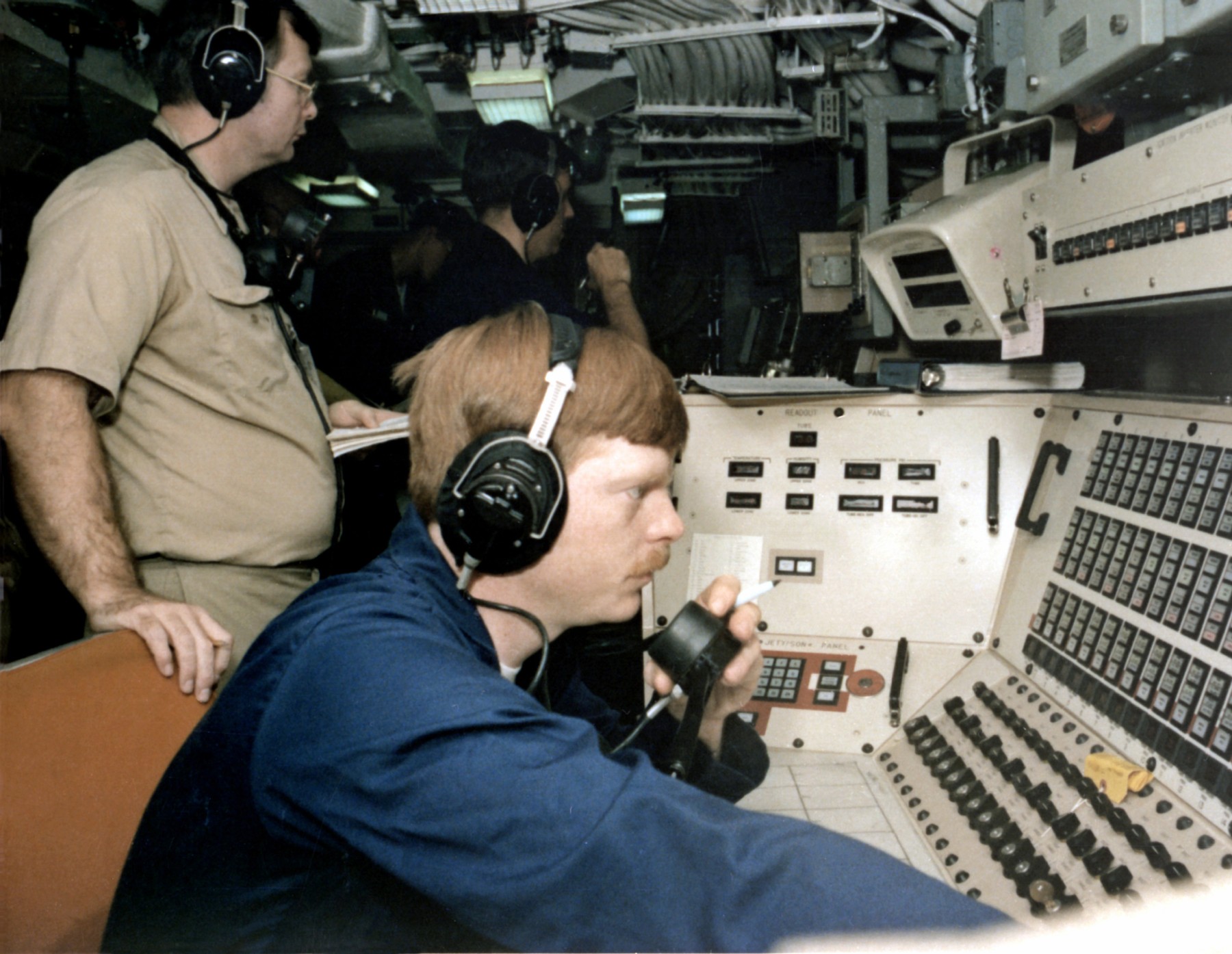 1982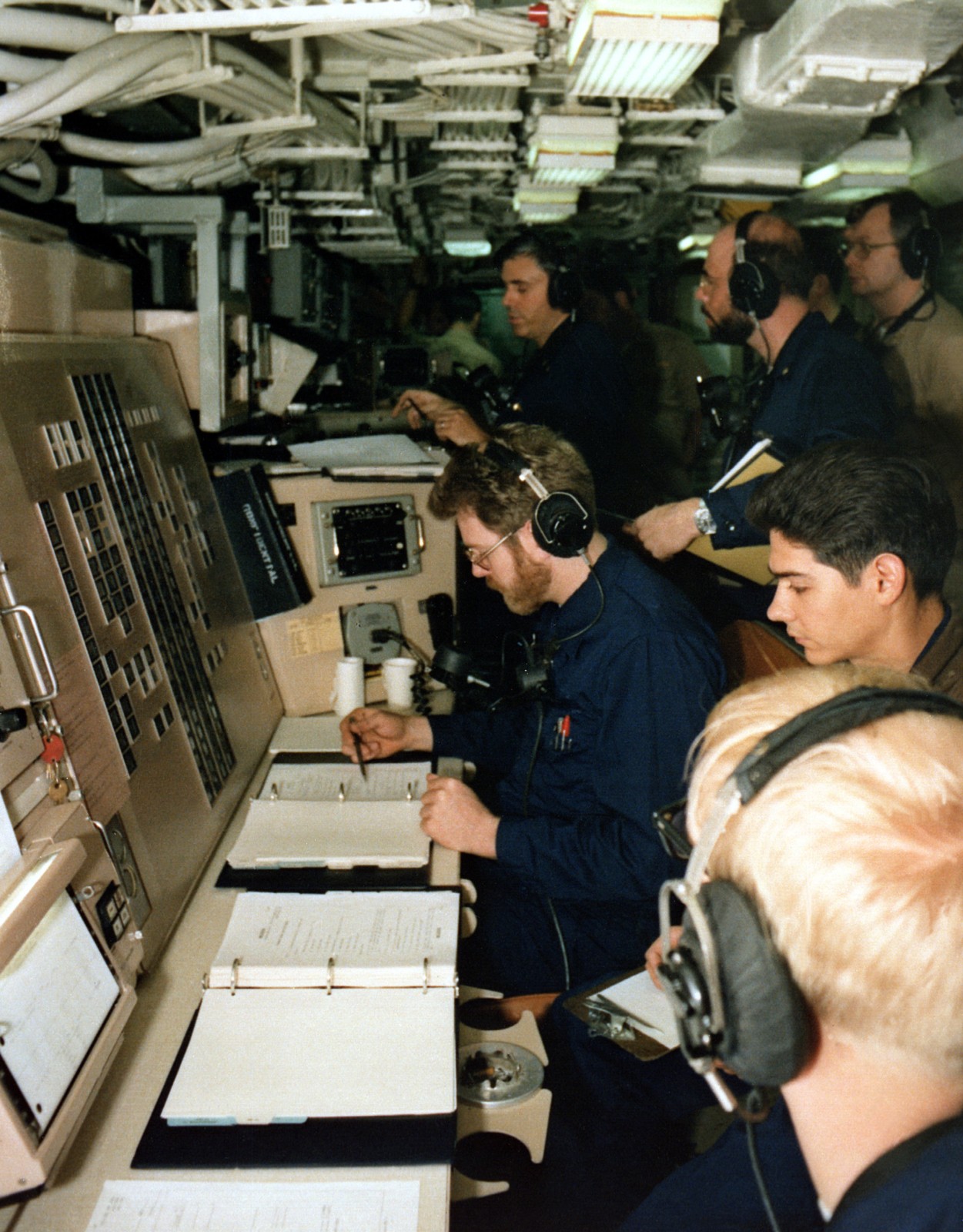 1982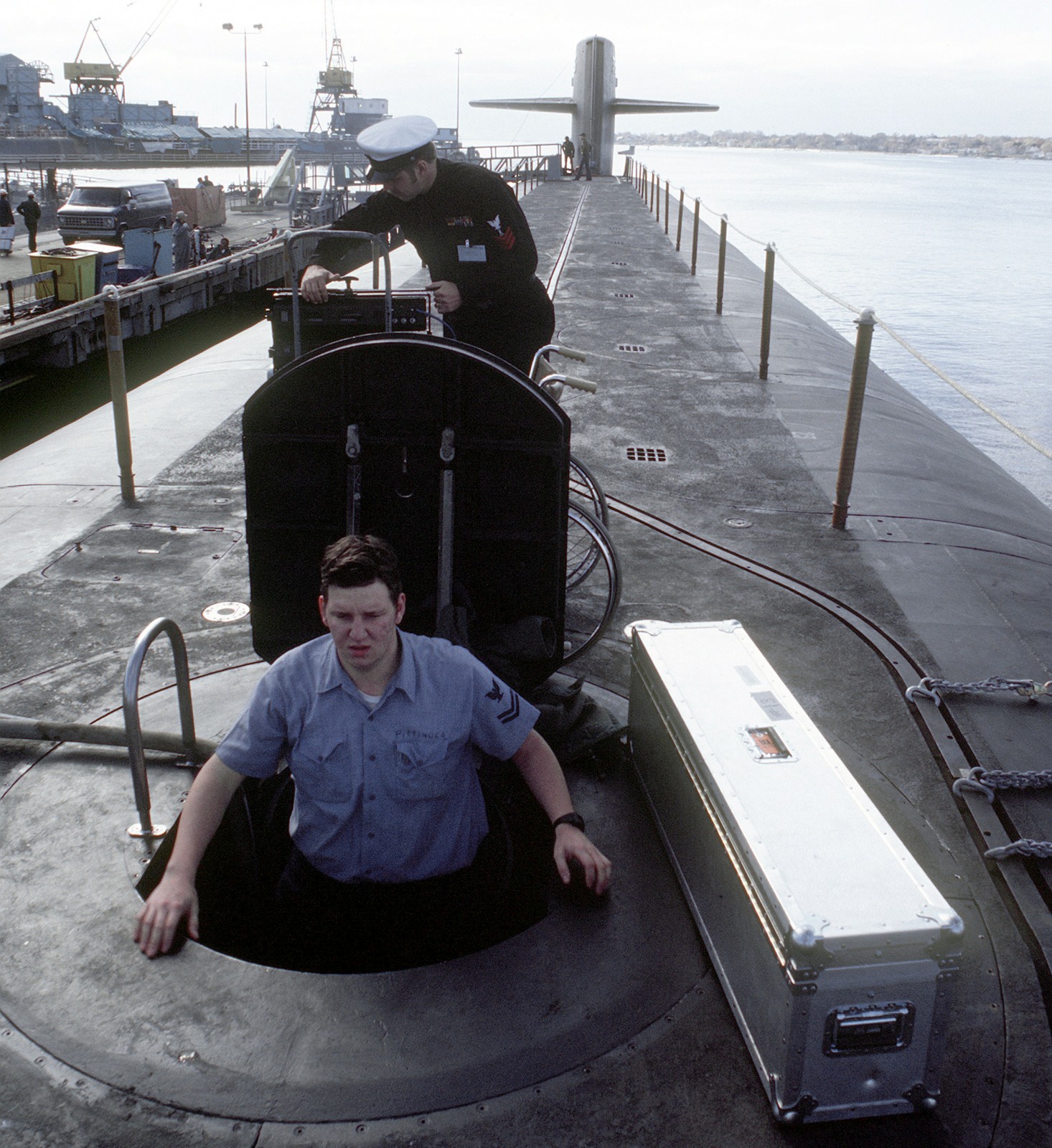 1981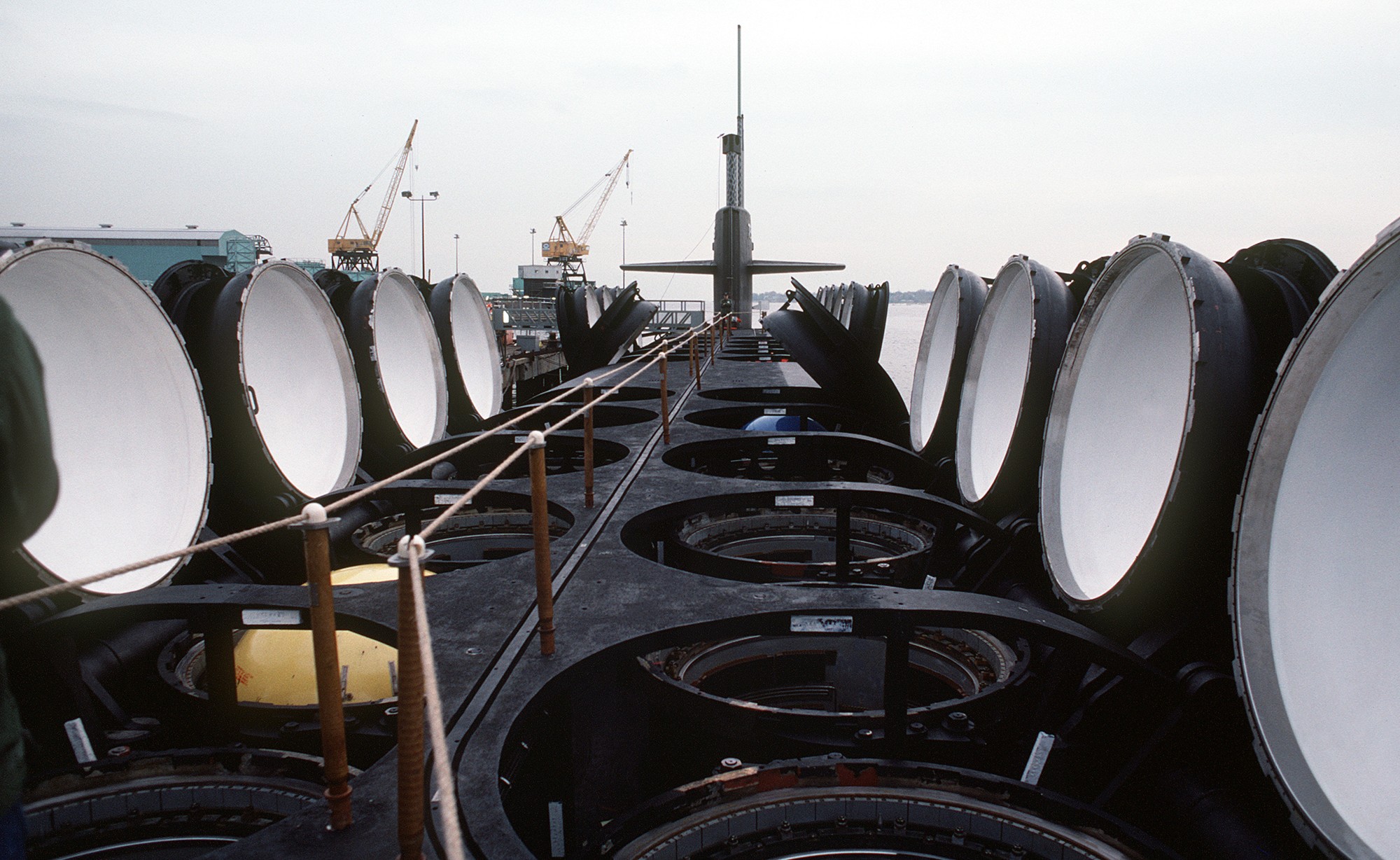 missile launching tubes opened - 1981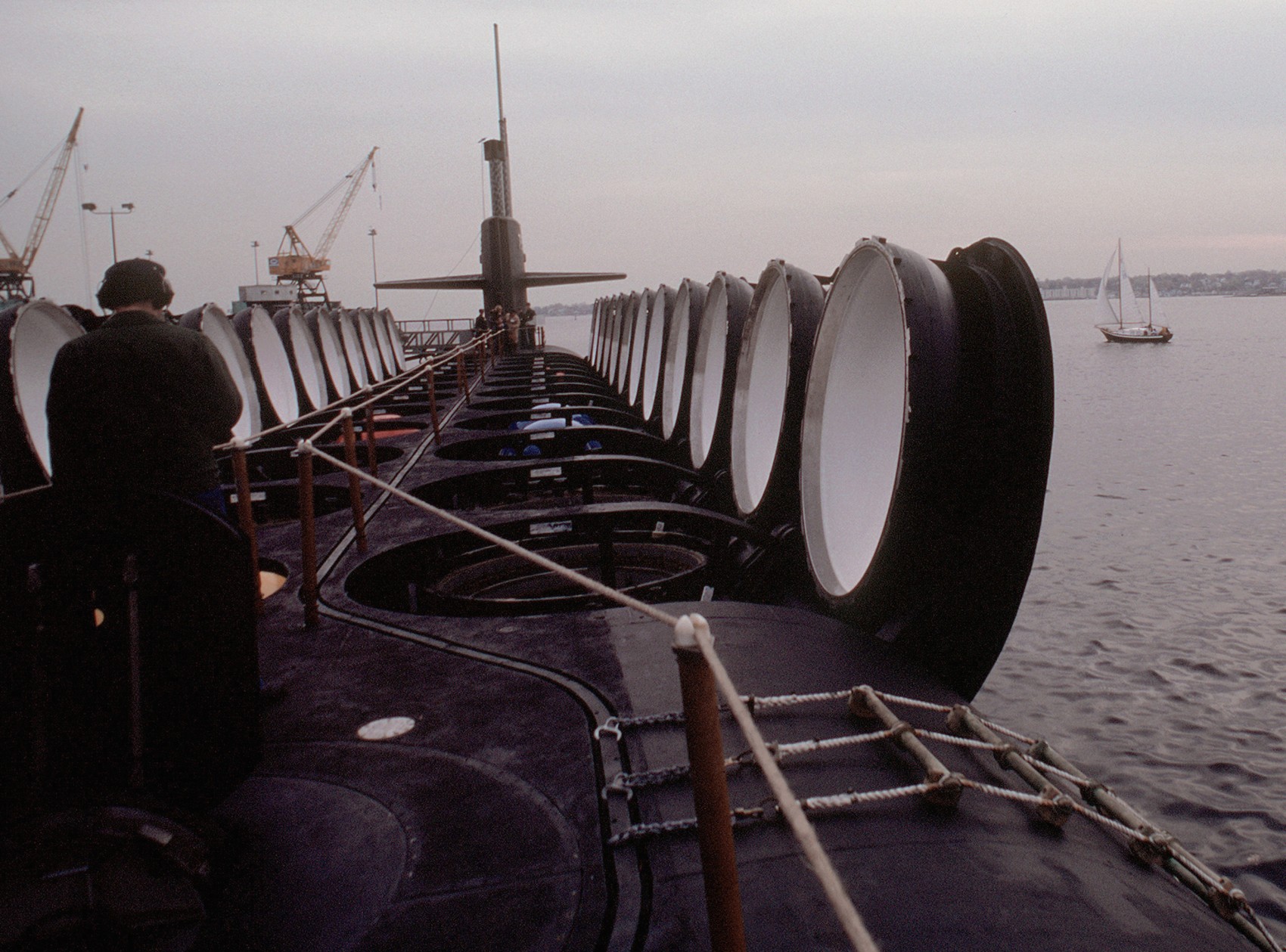 missile launching tubes opened - 1981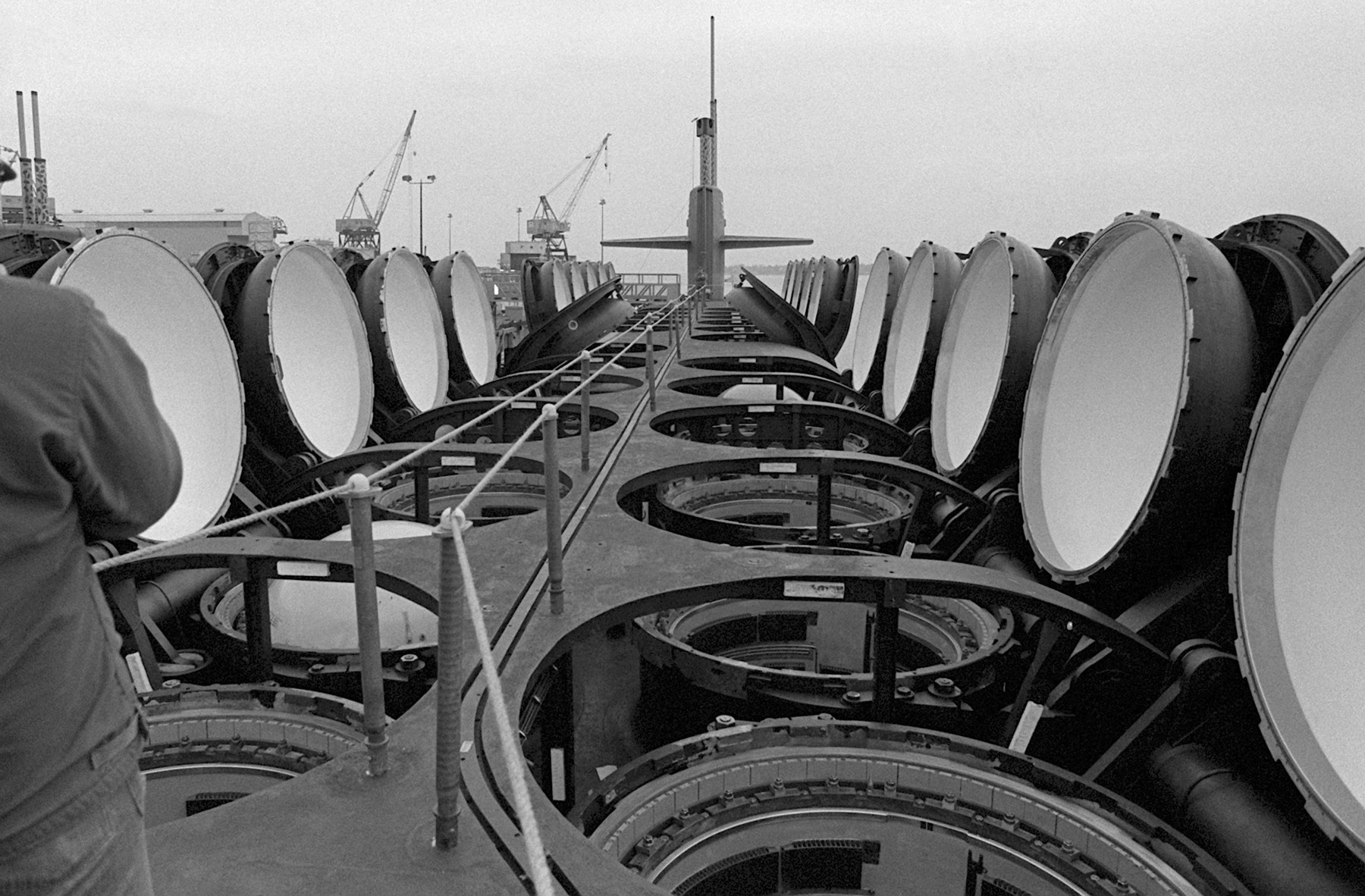 missile launching tubes opened - 1981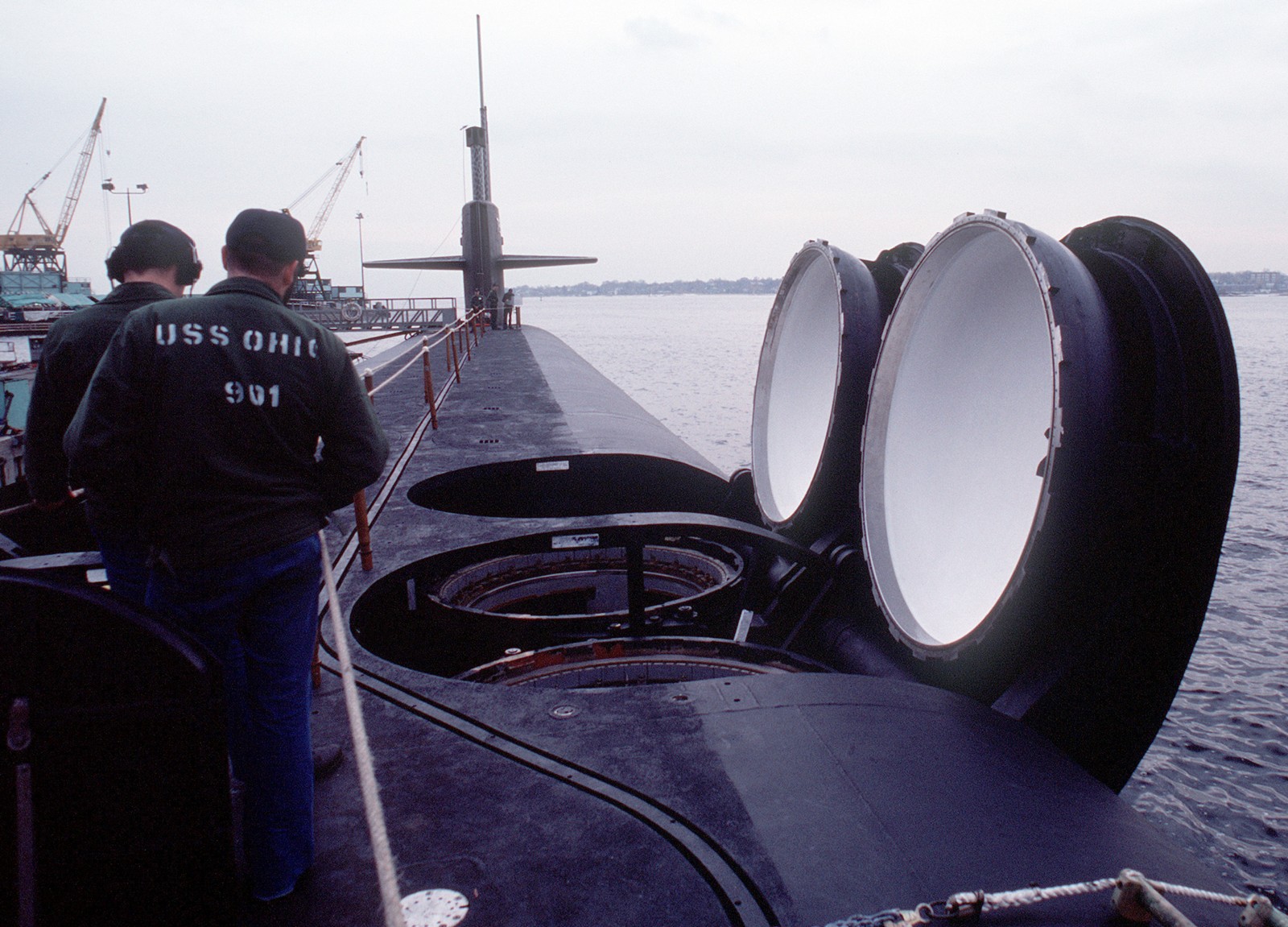 missile launching tubes opened - 1981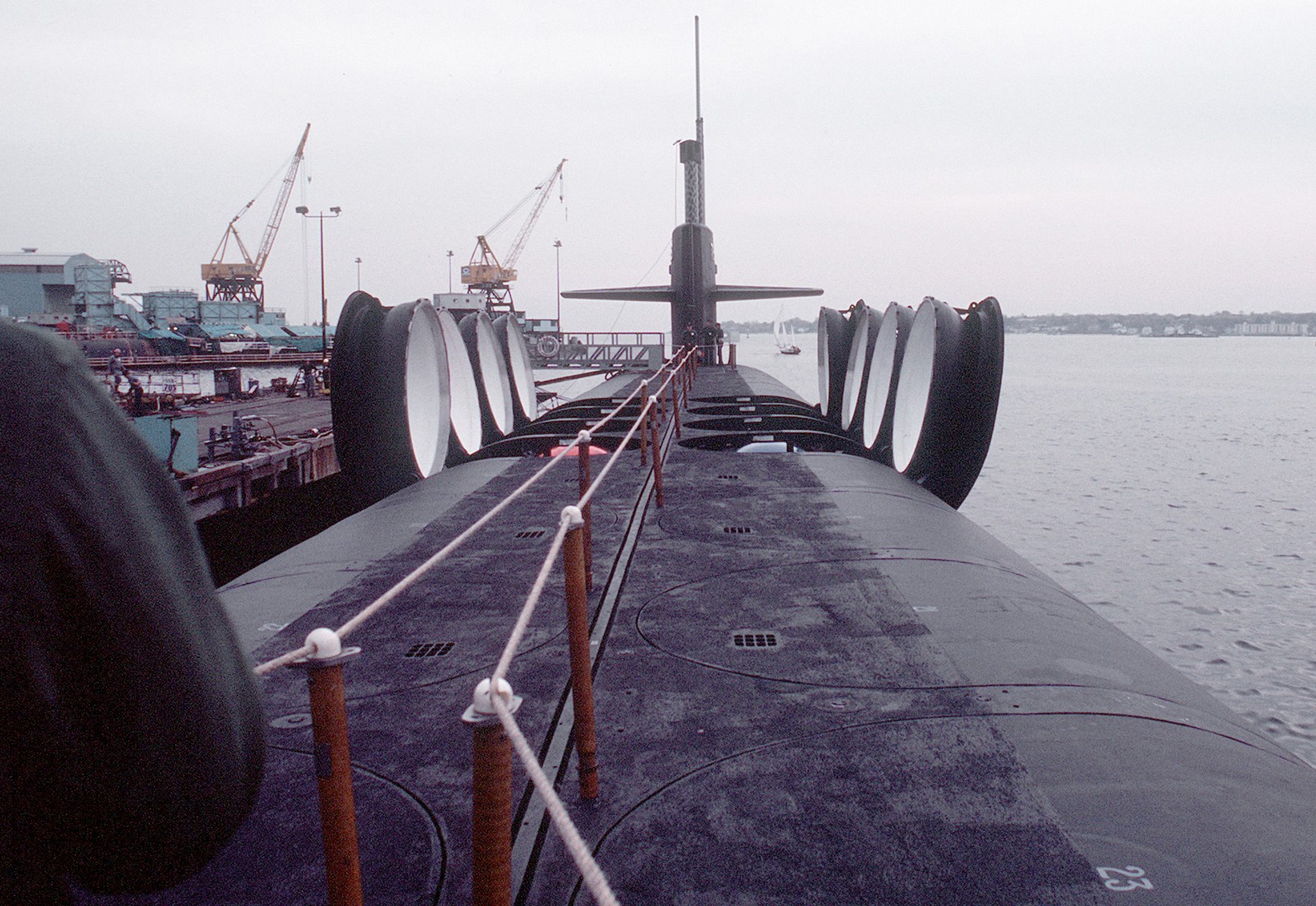 launching tubes - 1981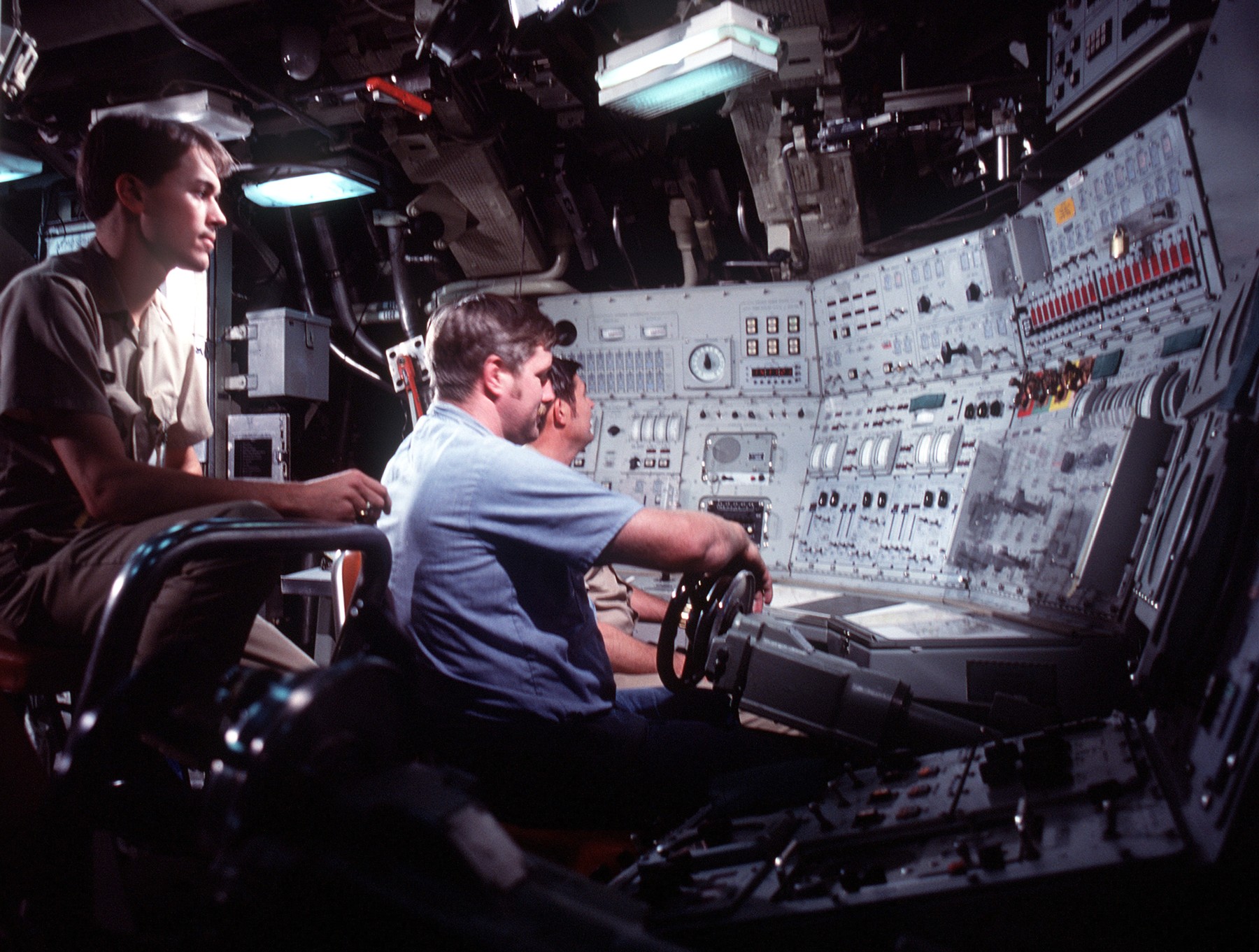 1981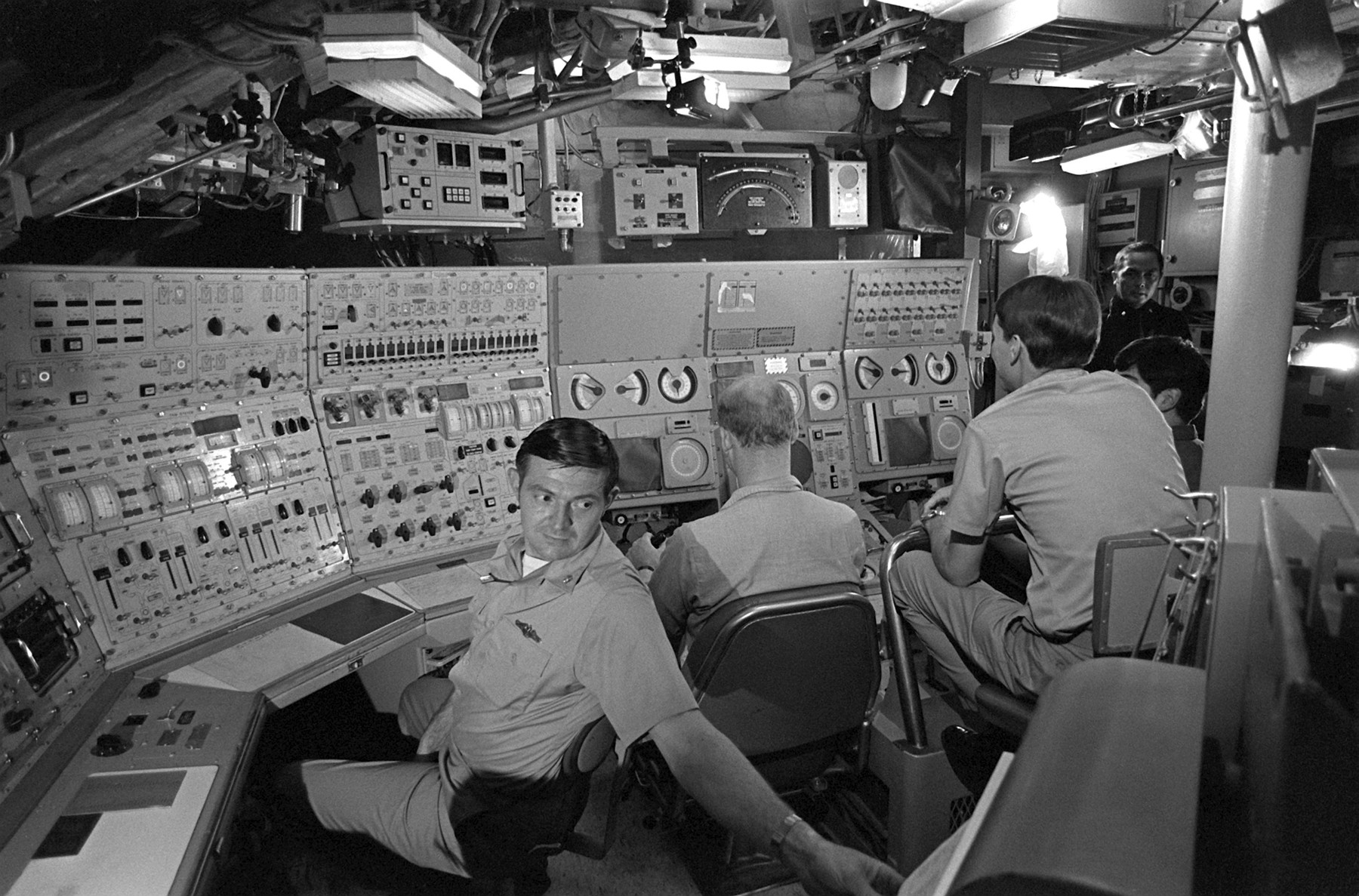 1981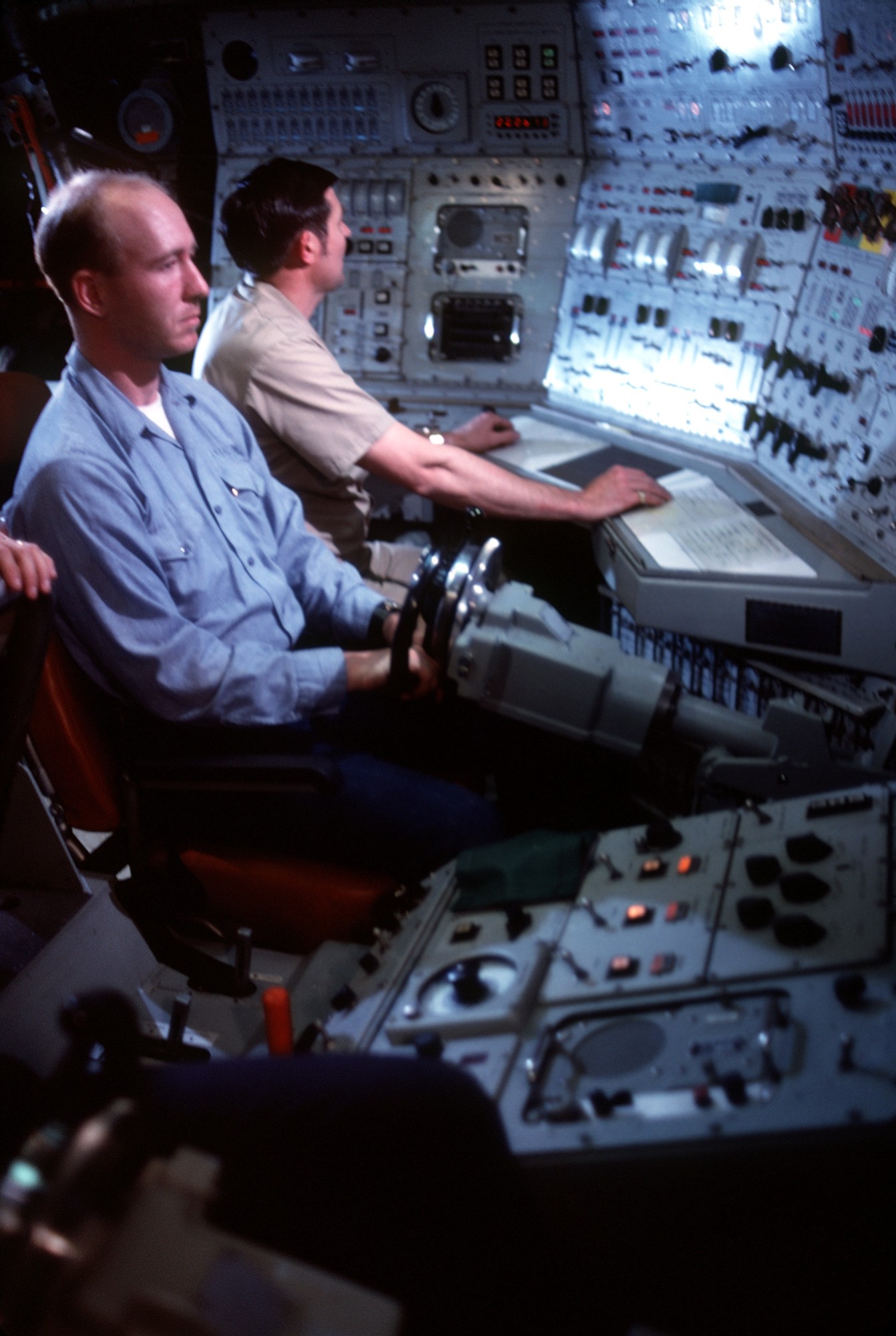 1981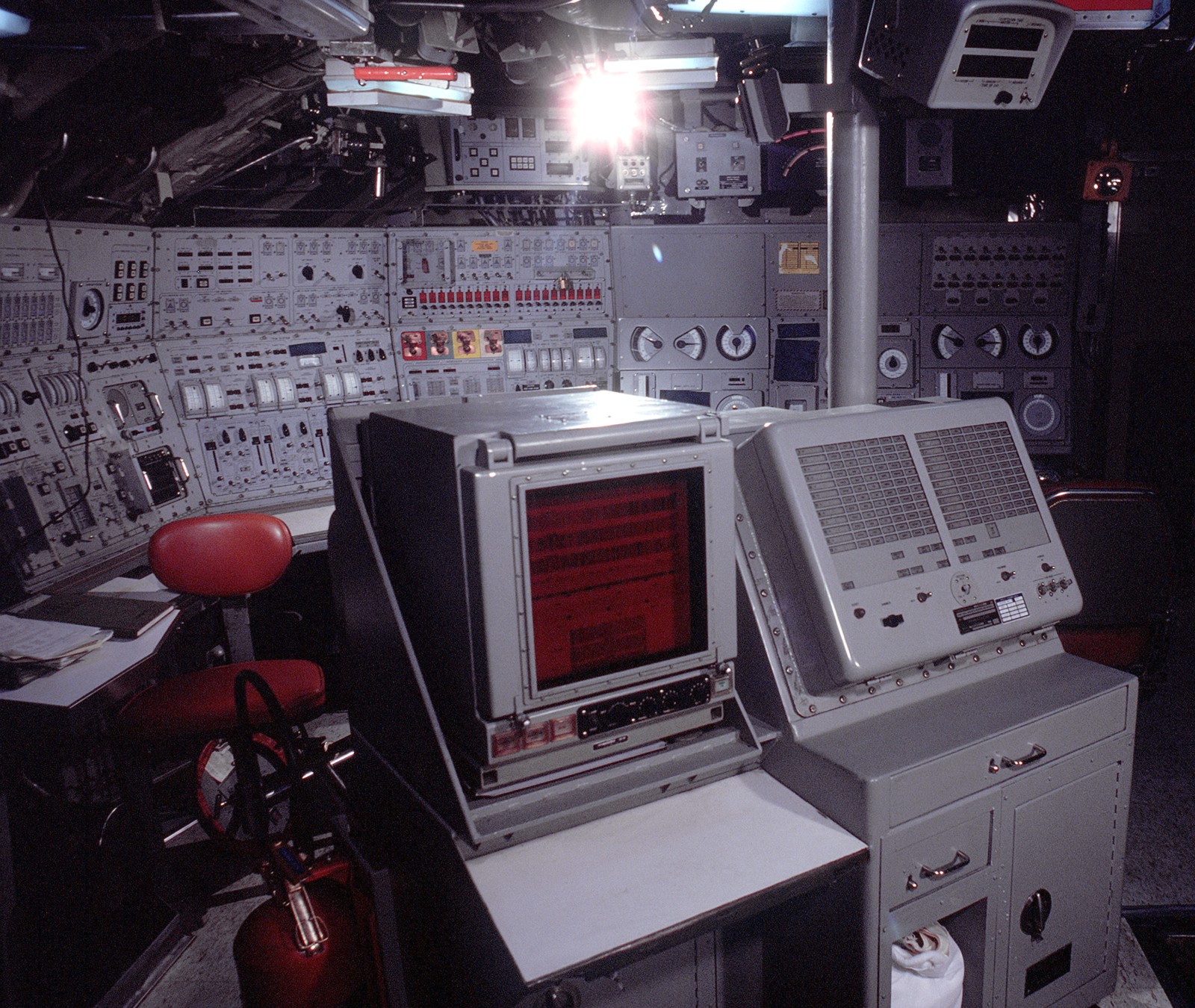 1981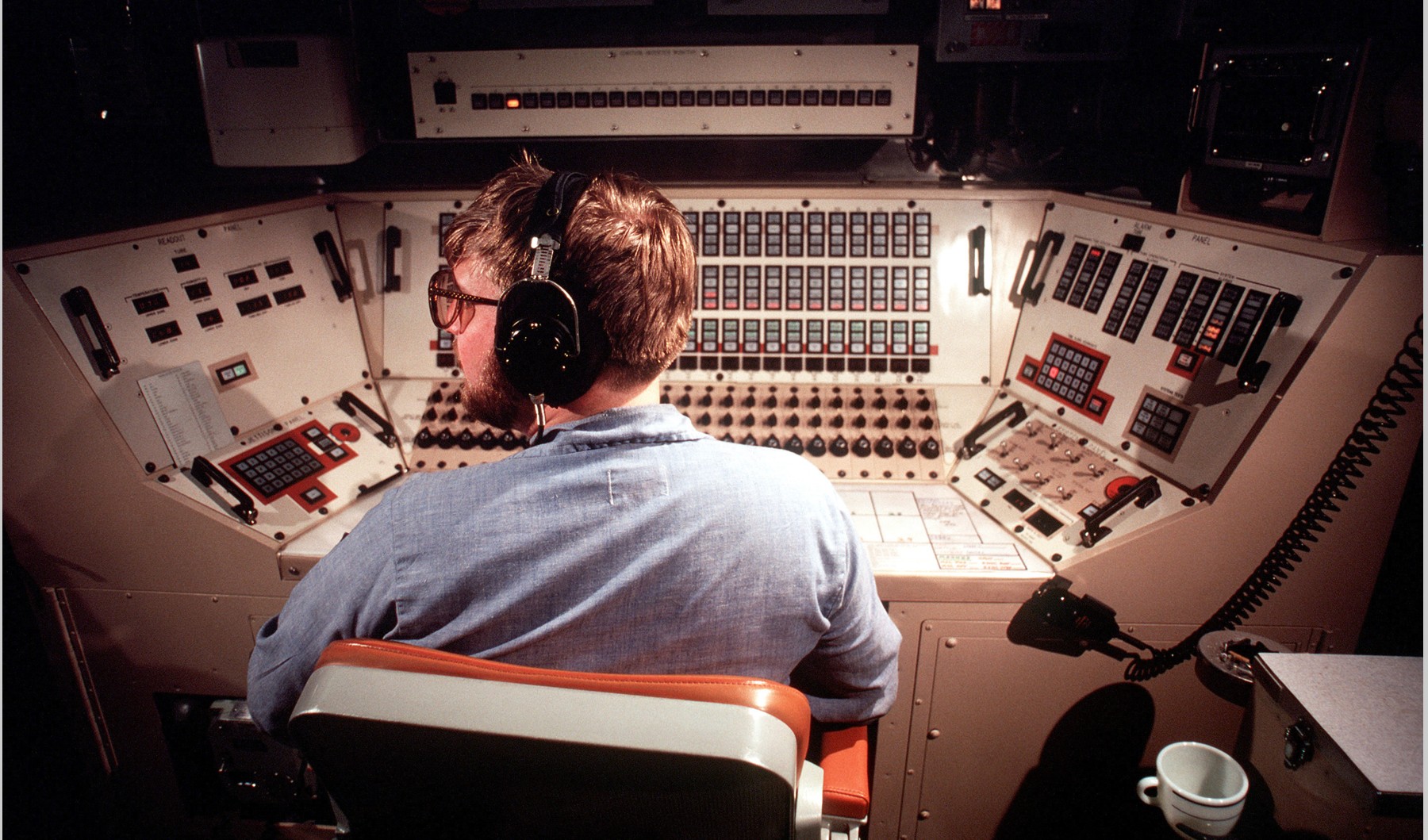 missile control console - 1981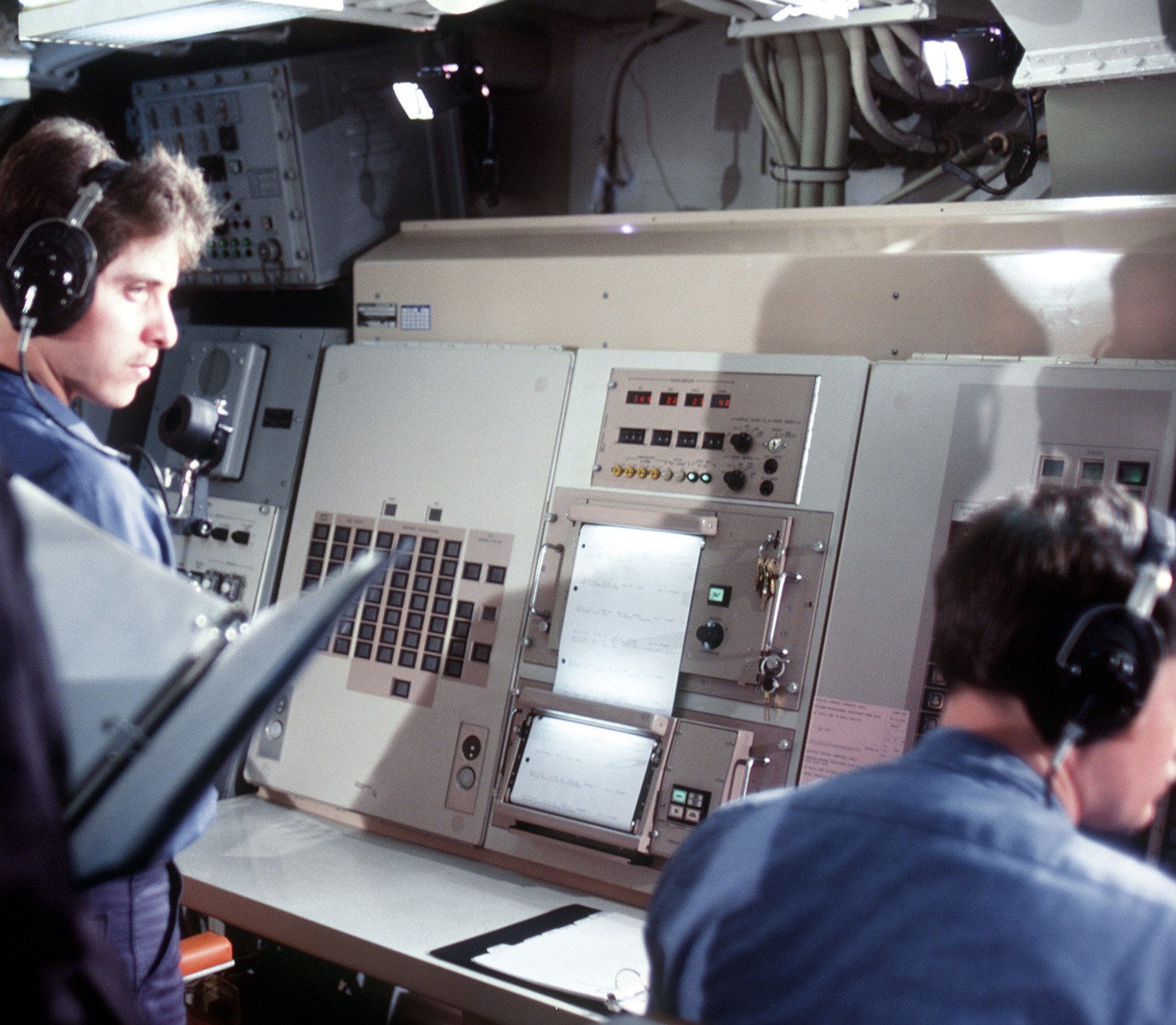 1981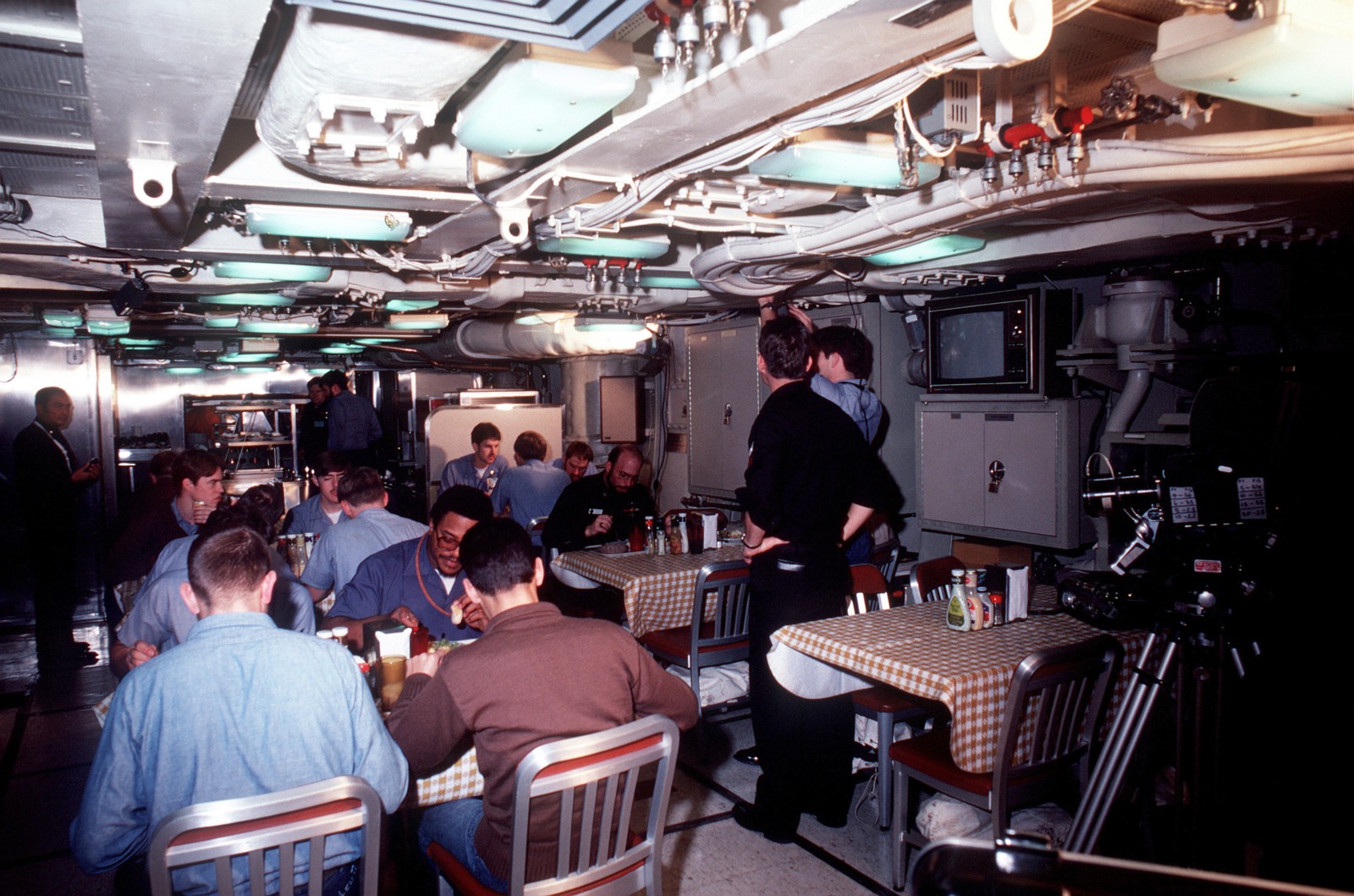 1981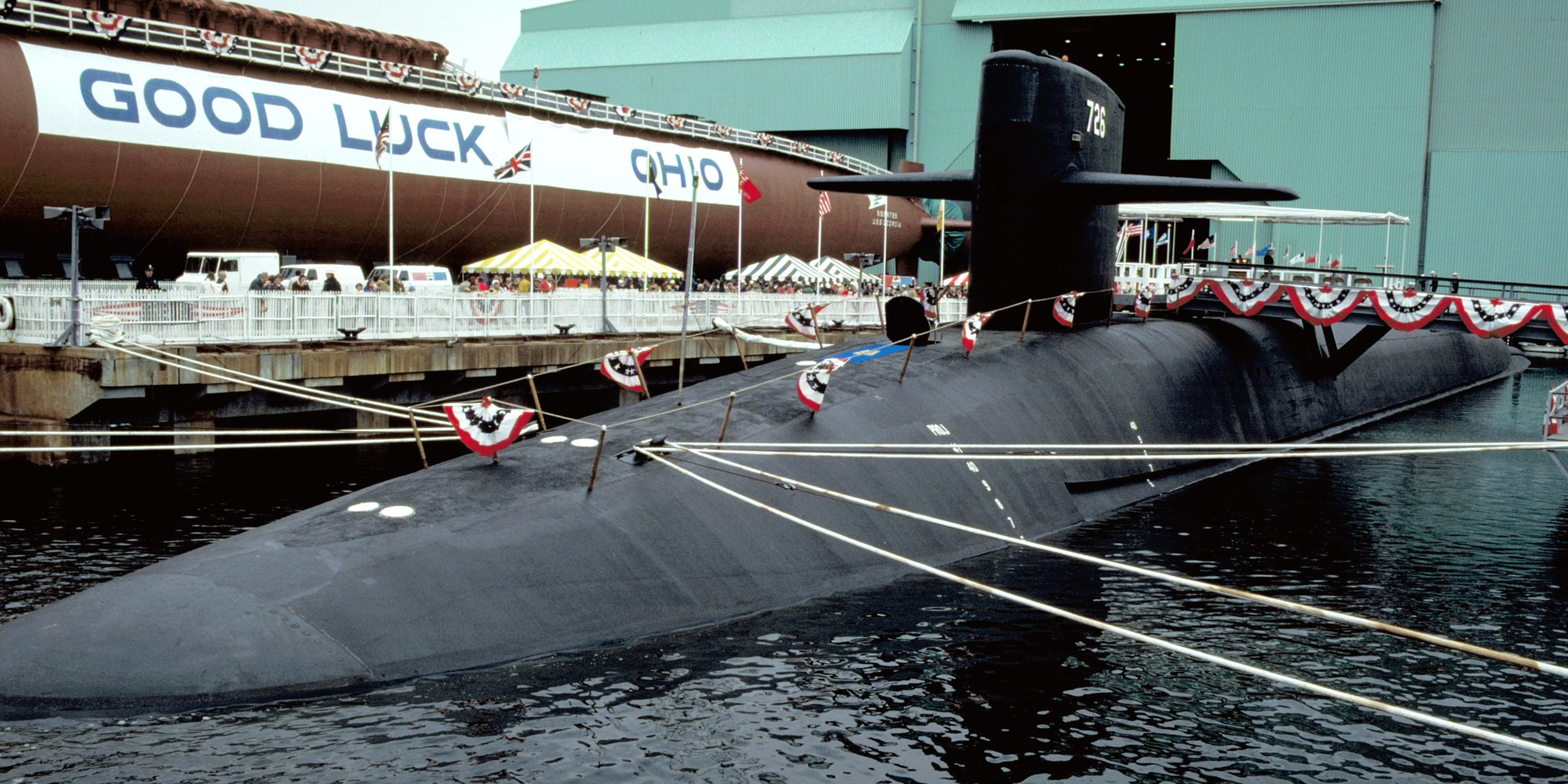 commissioning ceremony - November 11, 1981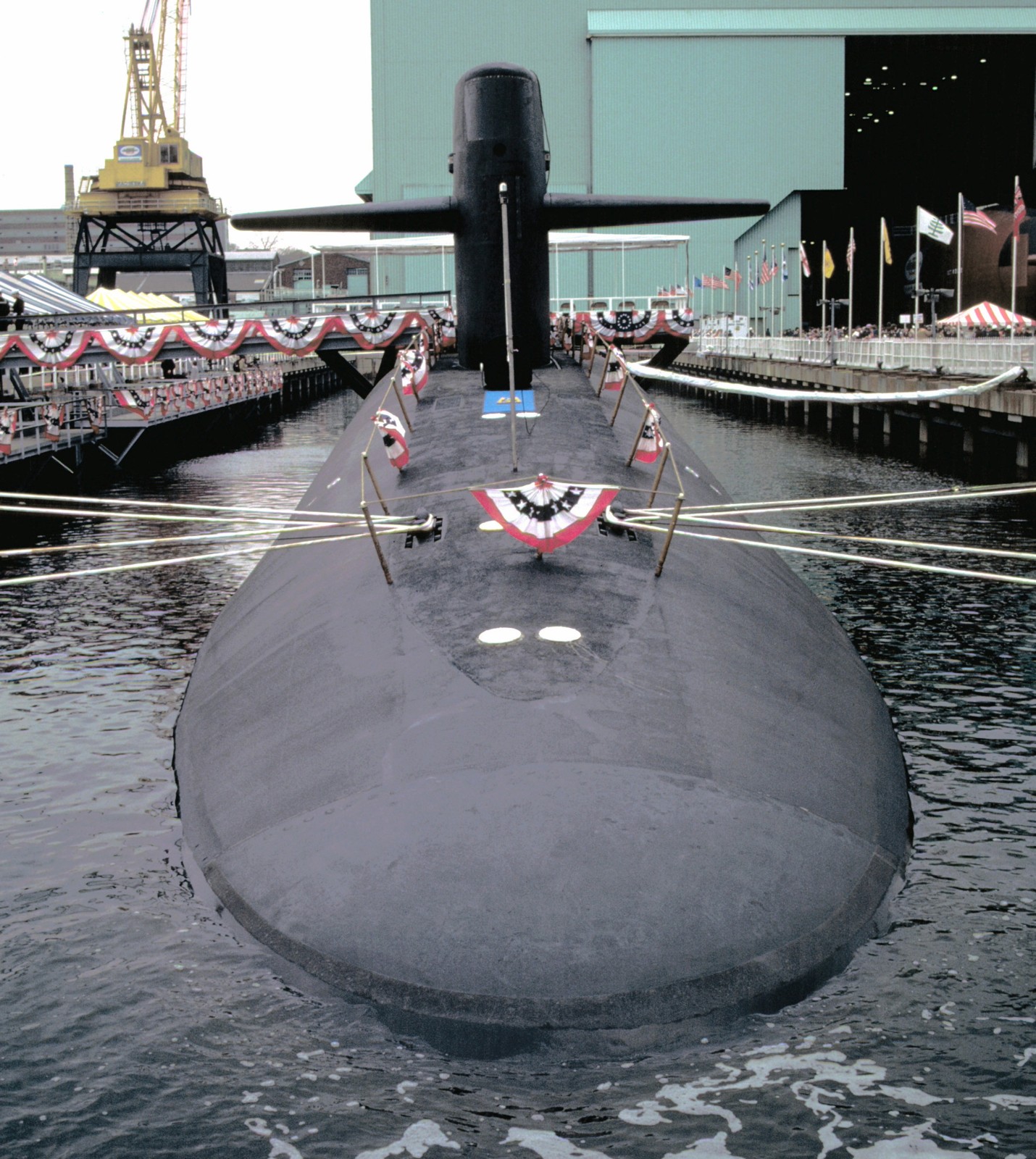 commissioning ceremony - November 11, 1981




final trials - 1981




final trials - 1981



SSBN 727 USS Michigan (top) and SSBN 726 USS Ohio (launched)

USS Ohio (SSGN 726) is the first of her class of ballistic missile submarines (SSBNs) and guided missile submarines (SSGNs), and the fourth U.S. Navy ship to bear thename.
The Ohio-class SSBN was conceived in the early 1970s as an eventual successor to the original group of 41 SSBNs - the famed "41 For Freedom" - commissioned between 1959 and 1967. At 560 feet, the Ohios became the largest submarines ever built by the U.S. Navy.
Construction on Ohio, the fourth U.S. ship to bear the name, began April 10, 1976 at Groton, Conn., home of General Dynamics Electric Boat. Ohio was launched April 7, 1979 by Annie Glenn, wife of then-U.S. Sen. John H. Glenn.
Ohio officially joined the U.S. Navy on Nov. 11, 1981, at Groton, with Capt. A. K. Thompson (Blue Crew) and Capt. A.F. Campbell (Gold Crew) assuming command. During the commissioning ceremony, Vice President George H.W. Bushtold the 8,000 guests that the Ohio and her class represented a "new dimension in our nation's strategic deterrence."
Ohio began her long association with the Pacific Northwest Aug. 12, 1982, when she arrived at Naval Submarine Base Bangor as the first operational unit permanently assigned to Commander, Submarine Group 9. In October 1982, Ohio began her first strategic deterrent patrol; she would continue to patrol out of Bangor for the next 20 years.
With the end of the Cold War, the first four Ohio-class SSBNs - Ohio, Michigan, Florida and Georgia - were scheduled to be decommissioned in the early 2000s. The other 14 would remain in service as SSBNs carrying the Trident II D-5 missile. But another plan was in the works - to use the versatile Ohio seaframe to carry Tomahawks or other payloads in lieu of ballistic missiles. The result would be four platforms capable of supporting strike or special warfare missions around the world.
Under then plan, 22 Trident launch tubes were reconfigured to carry either canisters containing seven Tomahawks each - for a total of up to 154 missiles - or special operations weapons or equipment. The other two launch tubes were converted to lockout chambers, allowing for the embarkation and deployment of special operations forces such as Navy SEALs.
Ohio completed its conversion and rejoined the fleet on Feb. 7, 2006 at Naval Base Kitsap-Bangor. A year later, she proceeded to Guam to begin the first SSGN forward deployment.
In three decades of service, Ohio has captured the Battle Efficiency Award (Battle "E") multiple times, the most recent coming in 2012.



source: SSGN-726 website



- - - - -

The contract to build her was awarded to the Electric Boat Division of General Dynamics Corporation in Groton, Connecticut on 1 July 1974 and her keel was laid down on 10 April 1976 by Mrs. Robert A. Taft, wife of Senator Taft. On 2 February 1978, the Precommissioning Unit was formed with Commander A. K. Thompson as its Commanding Officer. Ohio was launched on 7 April 1979 sponsored by Mrs. Annie Glenn, wife of Senator John H. Glenn.

In the summer of 1981, sea trials were held to test the equipment and systems, and the submarine was delivered to the U.S. Navy on 28 October 1981. On 11 November 1981, Ohio was commissioned. The principal speaker, Vice President George H. W. Bush, remarked to the 8000 assembled guests that the ship introduced a "new dimension in our nation's strategic deterrence," and Admiral Hyman G. Rickover noted that Ohio should "strike fear in the hearts of our enemies." On that day, command of the two crews (designated Blue and Gold) of Ohio was assumed by Captain A. K. Thompson (Blue) and Captain A. F. Campbell (Gold).

Following Post Shakedown Availability at Electric Boat Division, Ohio left the Atlantic and transited to her new home port, Bangor, Washington, by way of Cape Canaveral - where she tested her missile launch systems - and the Panama Canal, arriving on 12 August 1982. During August and September 1982, the first loadout of Trident C-4 missiles and a predeployment refit were conducted. Ohio and her Blue Crew departed on the first Trident Submarine Strategic Deterrent Patrol in October 1982.

From June 1993 to June 1994 Ohio underwent overhaul at Puget Sound Naval Shipyard, Bremerton, Washington, receiving extensive upgrades to sonar, fire control, and navigation systems. Ohio resumed strategic deterrent patrols in January 1995 as part of Submarine Squadron Seventeen, Submarine Group Nine, Pacific Submarine Force.

Out of service for conversion to a SSGN from October 29, 2002 until the end of 2005.

USS Ohio rejoined the fleet on 7 February 2006. On 21 January 2007, the Gold Crew departed Naval Base Kitsap for Hawaii to conduct a forward-deployed crew exchange, the first such forward-deployed swap in approximately 20 years. Ballistic submarines of Ohio's class employ two crews, Blue and Gold, in order to facilitate continuous operation at sea, called "forward-presence" in USN parlance. Ohio left for her first mission as an SSGN on 15 October 2007. The Blue crew underwent several tests and inspections before completing a mission some time in December. Ohio was also the first one of the class to complete a mission.

On 28 June 2010, Ohio was one of three Ohio-class submarines involved in a US response to Chinese missile testing in the contested East China Sea. Ohio, Michigan, and Florida all surfaced simultaneously in the waters of the Philippines, South Korea, and the British Indian Ocean Territory respectively.

In November 2011, Lt. Britta Christianson became the first woman (supply officer) to qualify for service on a US Navy submarine being assigned to Ohio's Gold Crew.



source: wikipedia