STATUS:
Awarded: January 17, 1958
Laid down: April 28, 1959
Launched: April 27, 1960
Commissioned: December 9, 1961
Decommissioned: October 1, 1991
<![if !supportEmptyParas]> <![endif]>
Fate: Stricken November 20, 1992; Sold for scrap June 20, 1994
<![if !supportEmptyParas]> <![endif]>
<![if !vml]>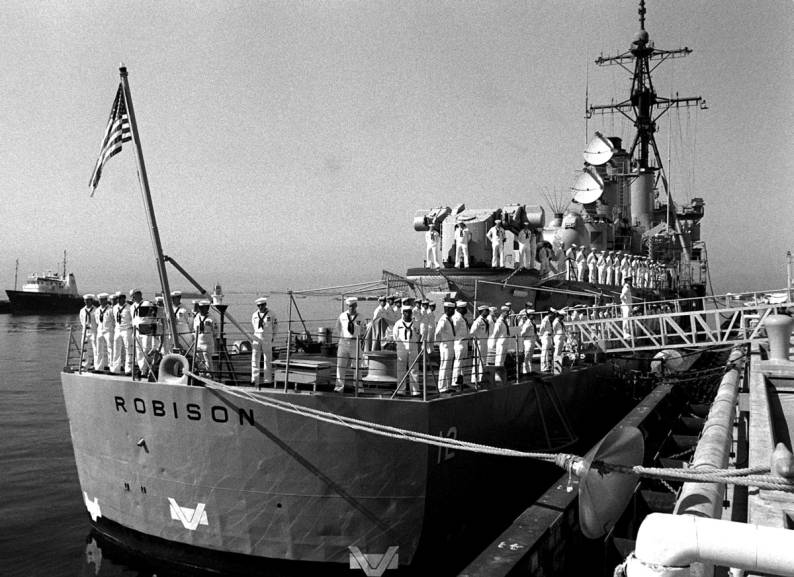 <![endif]>
USS Robison during her decommissioning ceremony
<![if !supportEmptyParas]> <![endif]>
<![if !vml]>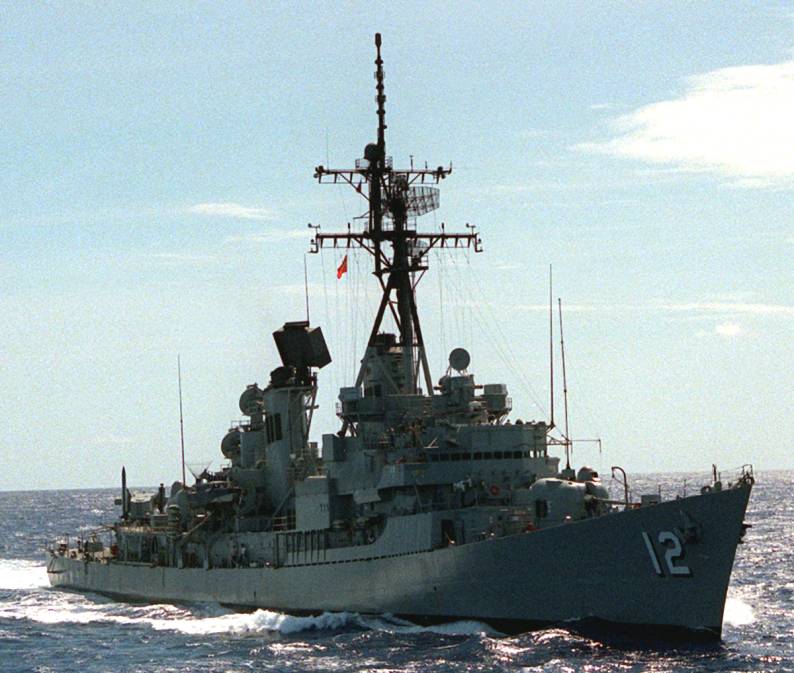 <![endif]>
<![if !supportEmptyParas]> <![endif]>
<![if !vml]>
<![endif]>
<![if !supportEmptyParas]> <![endif]>
<![if !vml]>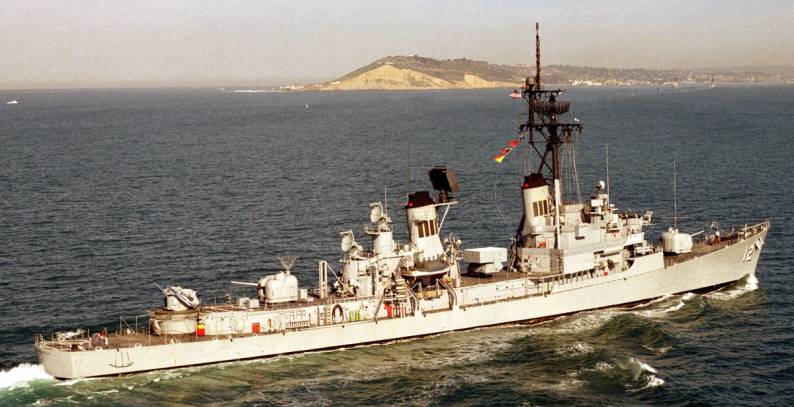 <![endif]>
<![if !supportEmptyParas]> <![endif]>
<![if !vml]>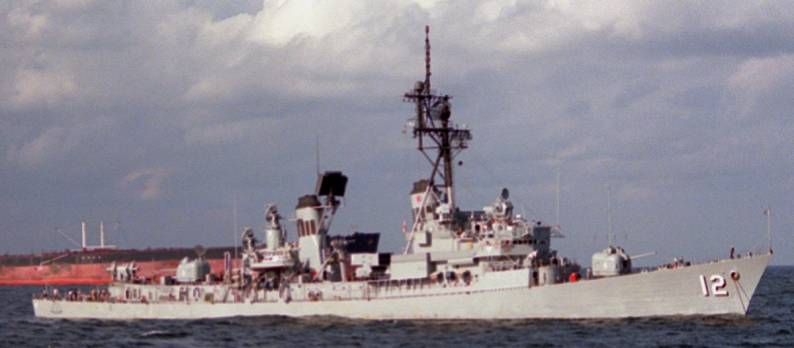 <![endif]>
<![if !supportEmptyParas]> <![endif]>
<![if !vml]>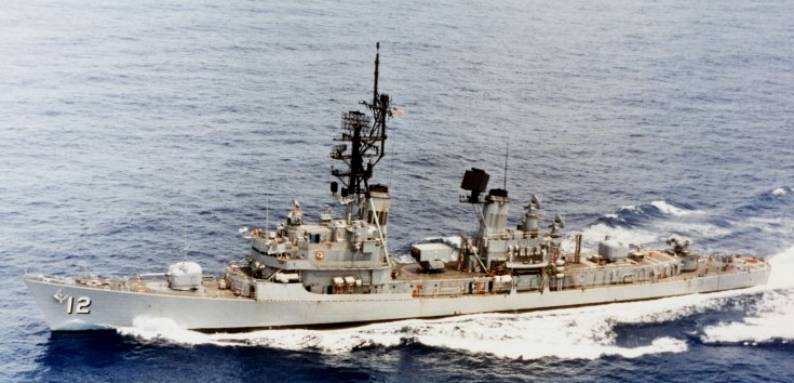 <![endif]>
<![if !supportEmptyParas]> <![endif]>
Samuel Shelburne Robison was born on 10 May 1867 in Juniata County, Pa. He entered the Naval Academy on 4 September 1884. After finishing his academic studies at Annapolis he served the 2 years at sea as a Passed Naval Cadet in Omaha on the Asiatic Station and was commissioned ensign 1 July 1890.

In 1891 he was transferred to Boston, still on the Asiatic Station; and, from 1893, he served in Thetis until ordered to the Mare Island Navy Yard in 1895. In 1896 he returned to the Asiatic Station in Boston. In August 1899 he was assigned to the League Island Navy Yard, Philadelphia, Pa. He joined Alabama (BB-8) 15 September 1900, and 2 years later was transferred to Hull (DD-7), a torpedo boat destroyer. From September 1904 to July 1906, he served with the Bureau of Equipment at Washington, D.C., then he returned to sea, serving first in Tennessee (CA-10) and later in Pennsylvania (ACR-4).

After a tour of duty in the Bureau of Engineering, he assumed command of Cincinnati (C-7), a unit of the Asiatic Fleet, on 25 October 1911. Upon his return to the United States in April 1914, he became commanding officer of Jupiter (AC-3). He held the rank of captain from 1 July 1914, and he remained with Jupiter until 8 August.

On 12 October 1915 he assumed command of South Carolina (BB-26) and held that post until after the United States entered World War I. From July 1917 until September 1918, he commanded the Atlantic Submarine Force with additional duty as General Supervisor of all commissioned submarines in the Navy. For this duty he was awarded the Navy Cross. He was also made a Companion of the Order of the Bath for service to the British during the war.

In October 1918 he assumed command of Squadron 3, Patrol Force, and during the next month had additional duty as District Commander, Brest, France. In November, he was appointed U.S. Naval Representative on the Commission for executing the Naval Terms of the Armistice with Germany. After his return to the United States in March 1919, he commanded the Boston Navy Yard. In May 1921, he was sent to Santo Domingo as Military Governor.

A member of the General Board of the Navy from December 1922 until June 1923, he was appointed Commander in Chief, Battle Fleet, with the rank of admiral, from 30 June 1923. With Seattle (CA-11) as his flagship, he commanded the U.S. Fleet during the year commencing August 1925. He then became Commandant of the 13th Naval District with the permanent rank of rear admiral. From June 1928 until his retirement in June 1931, he served as Superintendent of the Naval Academy.

For a number of years after his retirement, Admiral Robison was Superintendent of the Admiral Farragut Academy, Toms River, N.J. He died in Glendale, Calif., on 20 November 1952.
Robison (DDG-12), a guided missile destroyer, was laid down 28 April 1959 by Defoe Shipbuilding Co., Bay City, Mich.; launched 28 April 1960; sponsored by Mrs. John H. Sides, wife of the Commander-in-Chief, Pacific Fleet; and commissioned 9 December 1961 at the Boston Naval Shipyard, Comdr. D. V. Cox in command.

Robison steamed for the west coast 29 January 1962 via the Panama Canal. On 1 March she received a message diverting her to Clipperton Island, to rescue 10 stranded seamen from the tuna boat Monarch, which had capsized 20 days earlier.

Arriving at San Diego on 7 March, Robison underwent shakedown and then post-shakedown availability 14 June in San Francisco. Fleet Adm. Chester Nimitz, who had twice served on Admiral Robison's staff, visited the ship on 25 June.

Following completion of availability 31 July, Robison proceeded to Mare Island for ammunition, took on ASROC and Tartar missiles at Seal Beach, and then commenced 3 months of local training operations out of San Diego. She got underway with Cruiser-Destroyer Flotilla 11 on 13 November for her first WestPac tour of duty. Upon completion of this deployment, Robison arrived San Diego 21 June 1963 for coastal operations.

She departed San Diego 18 November in company with Parsons (DD-949) for escort duties. Calling at Pearl Harbor 23 November, she departed 2 days later in company with Midway (CVA-41). Upon detachment from Midway, she touched at Guam, and then escorted Hancock (CVA-19) eastward. Following fueling stops at Midway and Pearl Harbor, she arrived San Diego 19 December.

In January 1964 Robison entered Long Beach Naval Shipyard for regular overhaul. After missile qualifications and refresher training, she steamed 14 August for her second WestPac deployment. Following her successful participation in modern naval warfare training exercises and calls at various Far Eastern ports, she departed Yokosuka 24 January 1965 and arrived San Diego 6 February.

Local spring operations were followed by a midshipman training cruise from 10 June to 5 August. The latter month also brought a call at Portland, Oreg., and a visit, on the 24th, by the Chief of Naval Operations, Adm. David L. McDonald. In the fall she sharpened her ASW, AAW, and shore bombardment techniques during coastal operations. Early in the new year 1966, the destroyer prepared for her third tour of duty in support of 7th Fleet operations in WestPac.

That deployment ended with her return to San Diego 18 July 1966. Overhaul in San Francisco took her through the fall and into the winter months, culminating in her return to homeport on 3 February 1967. Refresher and type training filled the next 5 months, and 25 July saw Robison once again en route to the Orient.

After calling at Pearl Harbor 31 July and Yokosuka, Japan, 5 August, she commenced Tonkin Gulf operations 25 August in the screen for Coral Sea (CVA-43). In naval gunfire support and "Sea Dragon" operations during the period from 26 August 1967 to 9 January 1968, Robison was credited with the destruction of 78 waterborne logistics craft. Her remarkable degree of combat readiness during this period earned for her the Meritorious Unit Commendation.

Upkeep, availability, training, and operating off the west coast maintained Robison's state of readiness through the next 11 months. She steamed from San Diego for her fifth WestPac deployment on 30 December 1968 in company with carrier Kitty Hawk (CVA-63). The usual call at Pearl Harbor was followed by arrival at Subic Bay, 20 January 1969. After voyage repairs Robison joined Task Group 77.3 in Tonkin Gulf. The destroyer, flagship of her division, served in the screen of both Kitty Hawk and Bon Homme Richard (CVA-31). She also provided naval gunfire support to troops ashore in the I Corps Zone.

Robison returned to San Diego on 6 July 1969, remaining there until 2 October, when she arrived at the San Francisco Naval Shipyard, Hunters Point, for overhaul. Work was completed 4½ months later, and Robison returned to her homeport of San Diego 27 February 1970, ready for refresher training and yet another WestPac deployment.

With the advent of 1970, Robison began a cycle of deployments which endured for three years. She spent the spring of each year on the west coast of the United States and then, in late spring or early summer, she deployed to WestPac. This cycle continued until 1973. During that year she remained on the west coast, engaged in normal operations out of San Diego, where she is berthed as of January 1974.
The guided missile destroyer decommissioned on 1 October 1991, was struck from the navy list on 20 November 1992 and sold to Consolidated Metals, Inc., for scrapping.

Robison earned seven battle stars for service off the Vietnamese coast.
<![if !supportEmptyParas]> <![endif]>
-- more USS Robison history wanted --