Pacific Ocean - April 2023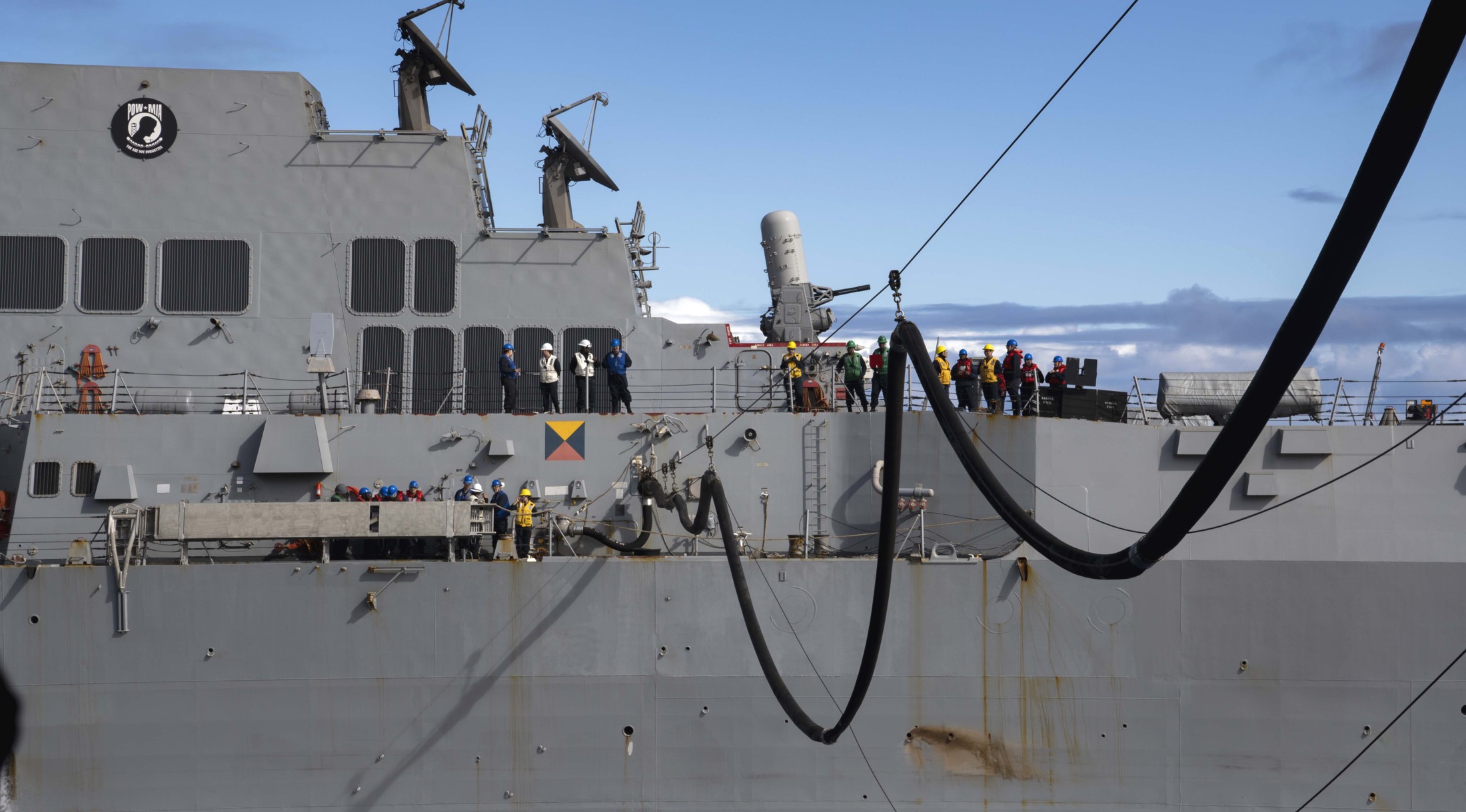 Pacific Ocean - April 2023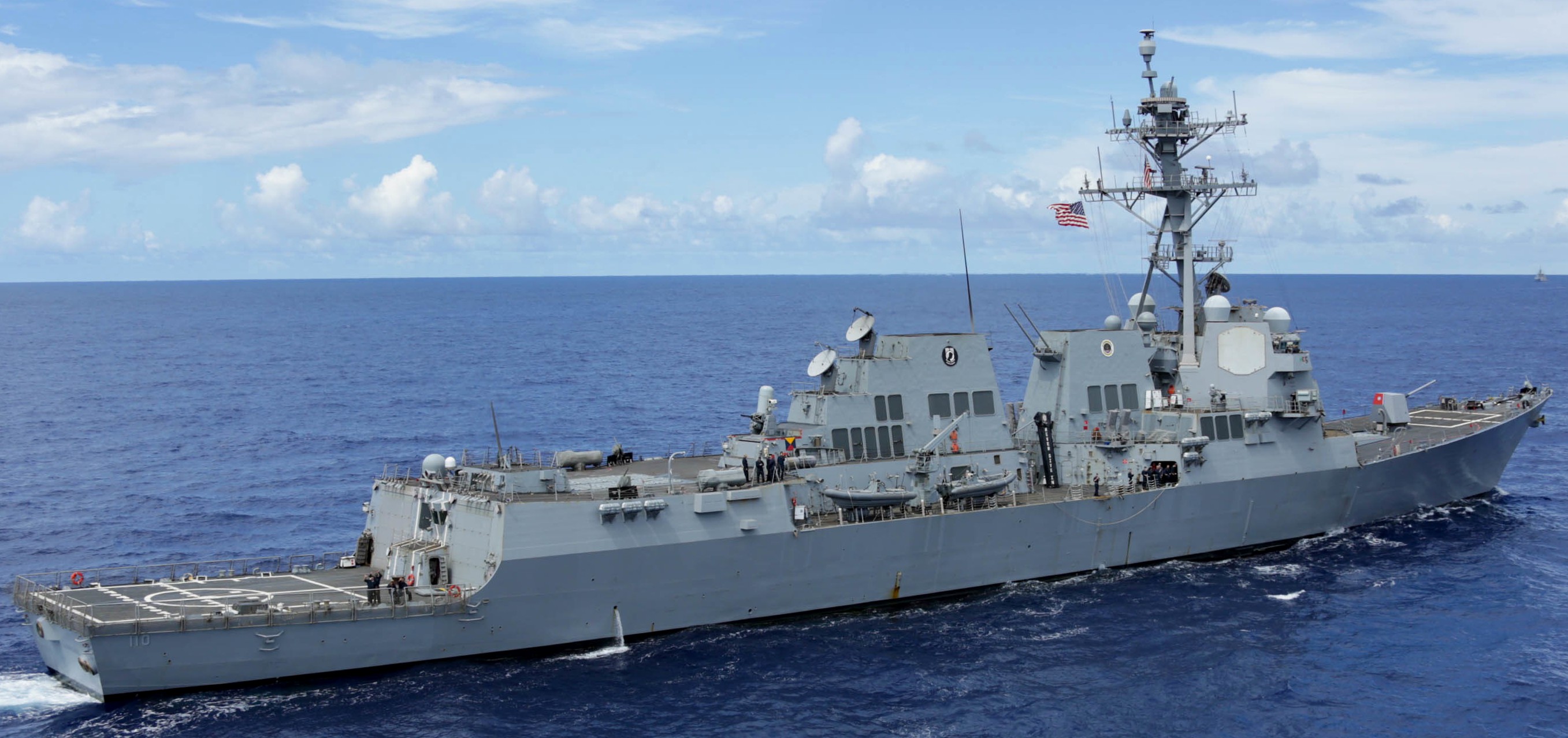 during exercise RIMPAC 22 - Pacific Ocean - July 2022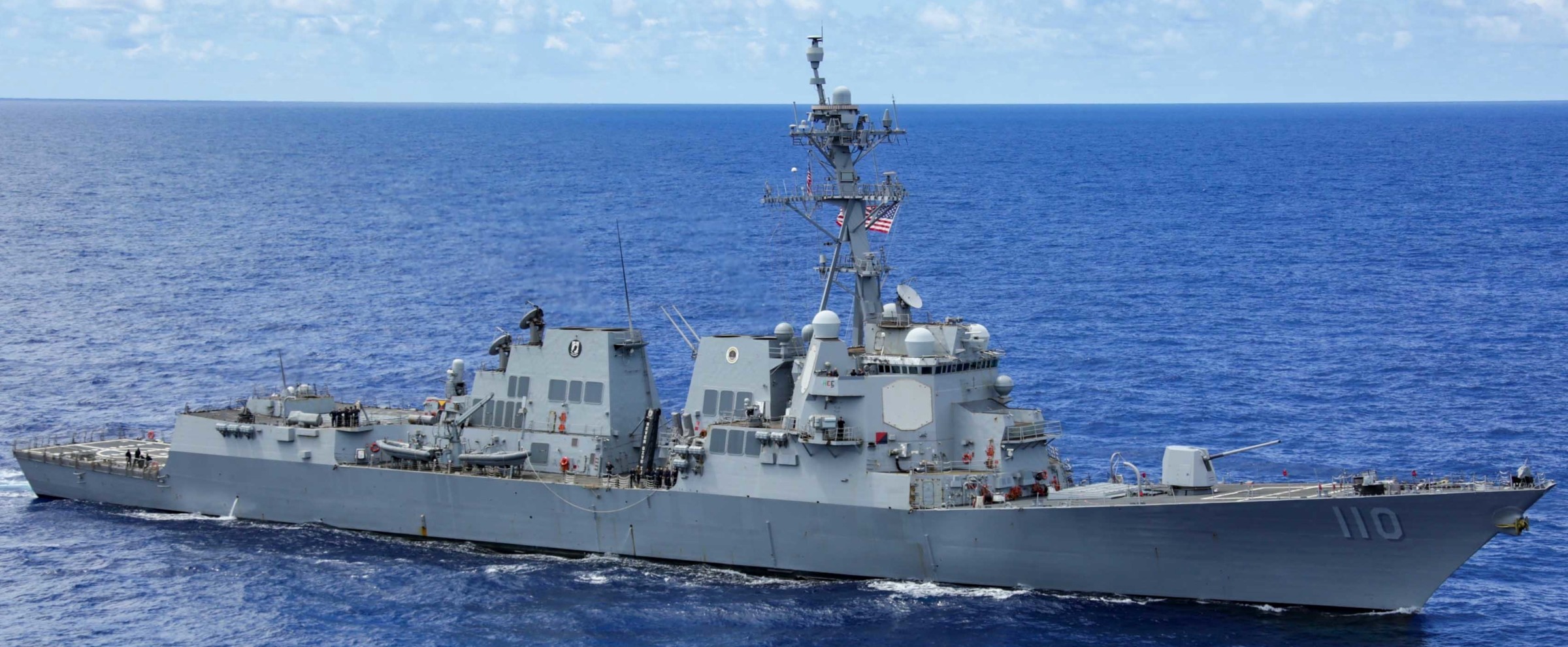 during exercise RIMPAC 22 - Pacific Ocean - July 2022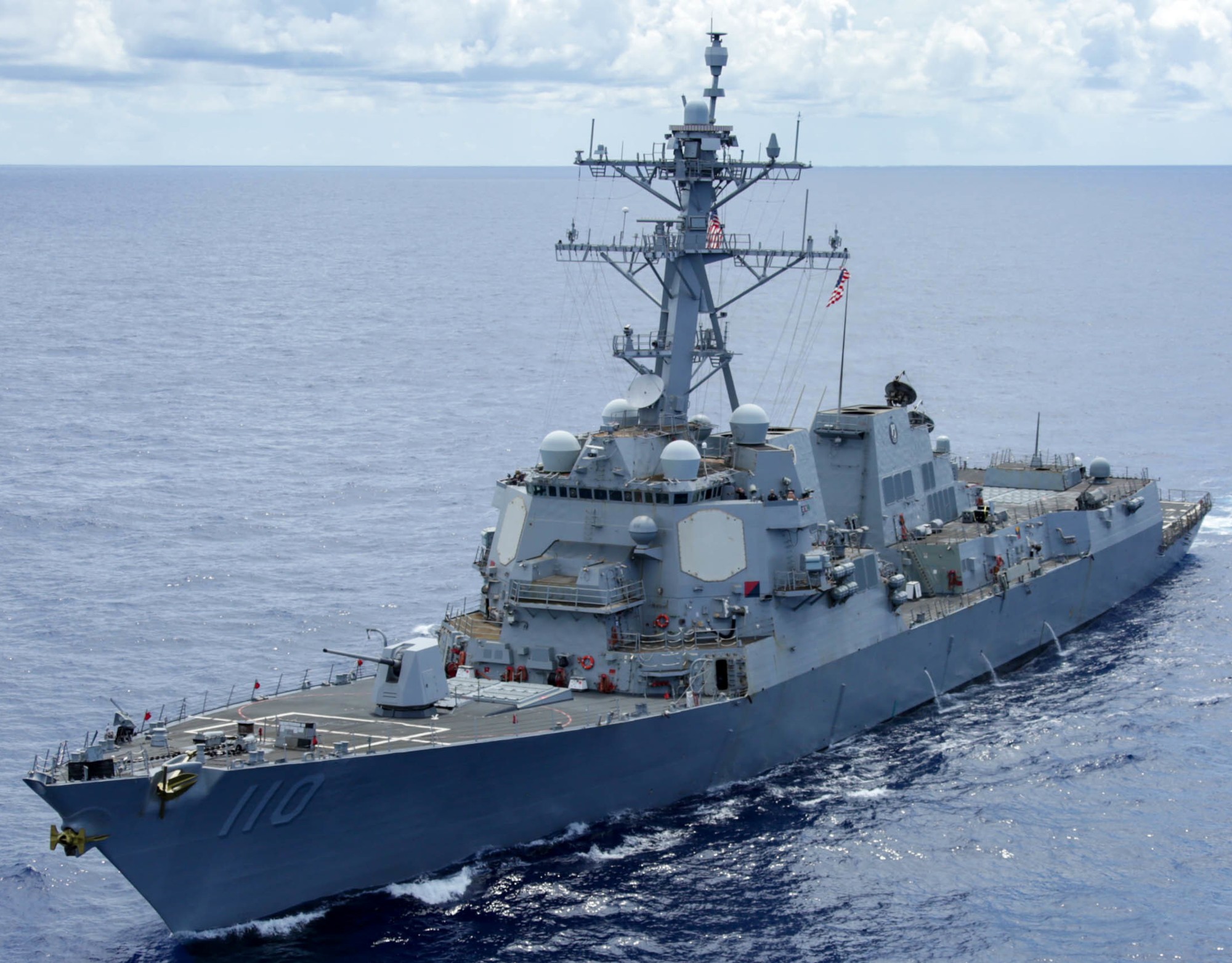 during exercise RIMPAC 22 - Pacific Ocean - July 2022




during exercise RIMPAC 22 - Pacific Ocean - July 2022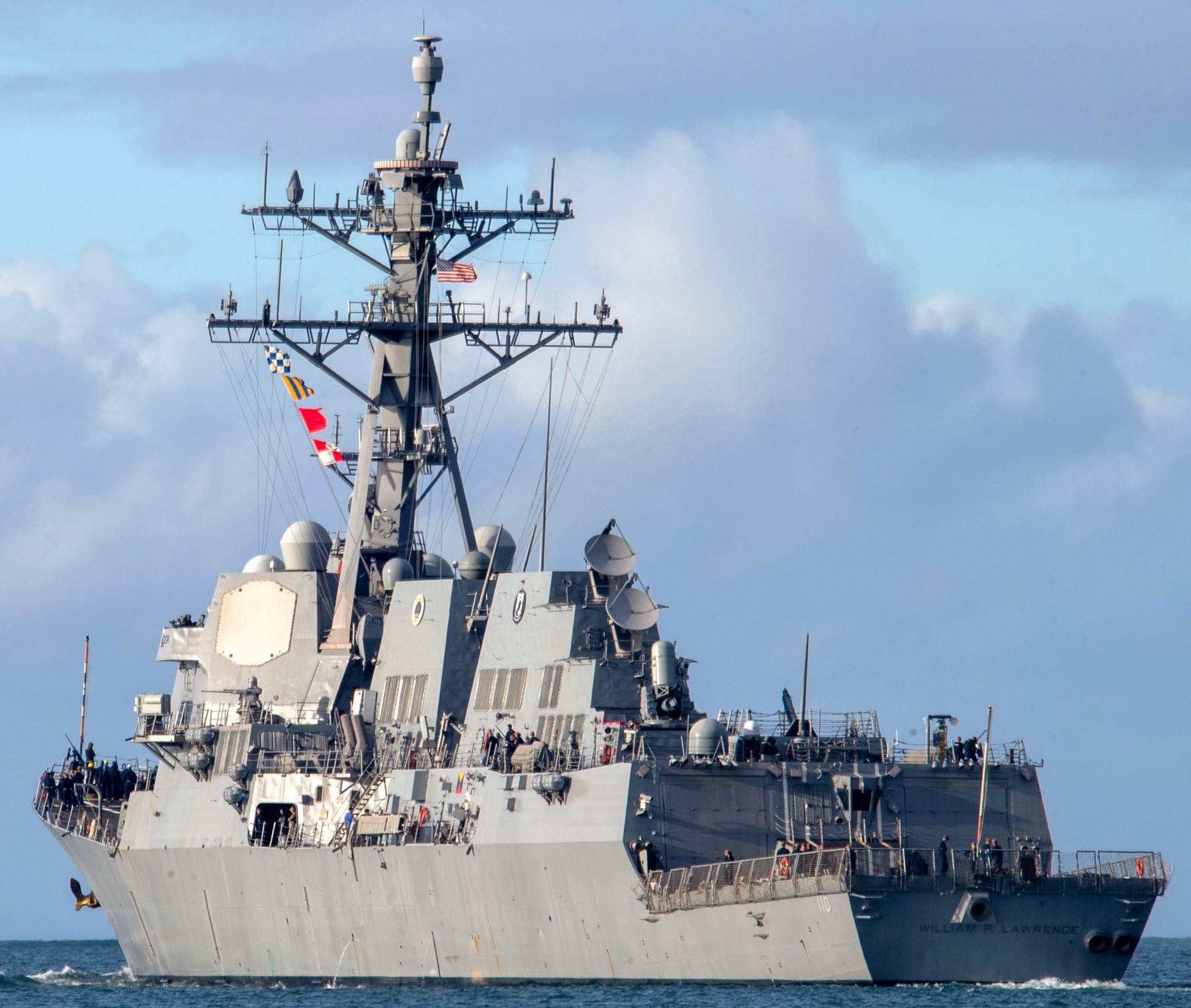 departing Joint Base Pearl Harbor, Hickam, Hawaii - July 11, 2022



departing Joint Base Pearl Harbor, Hickam, Hawaii - July 11, 2022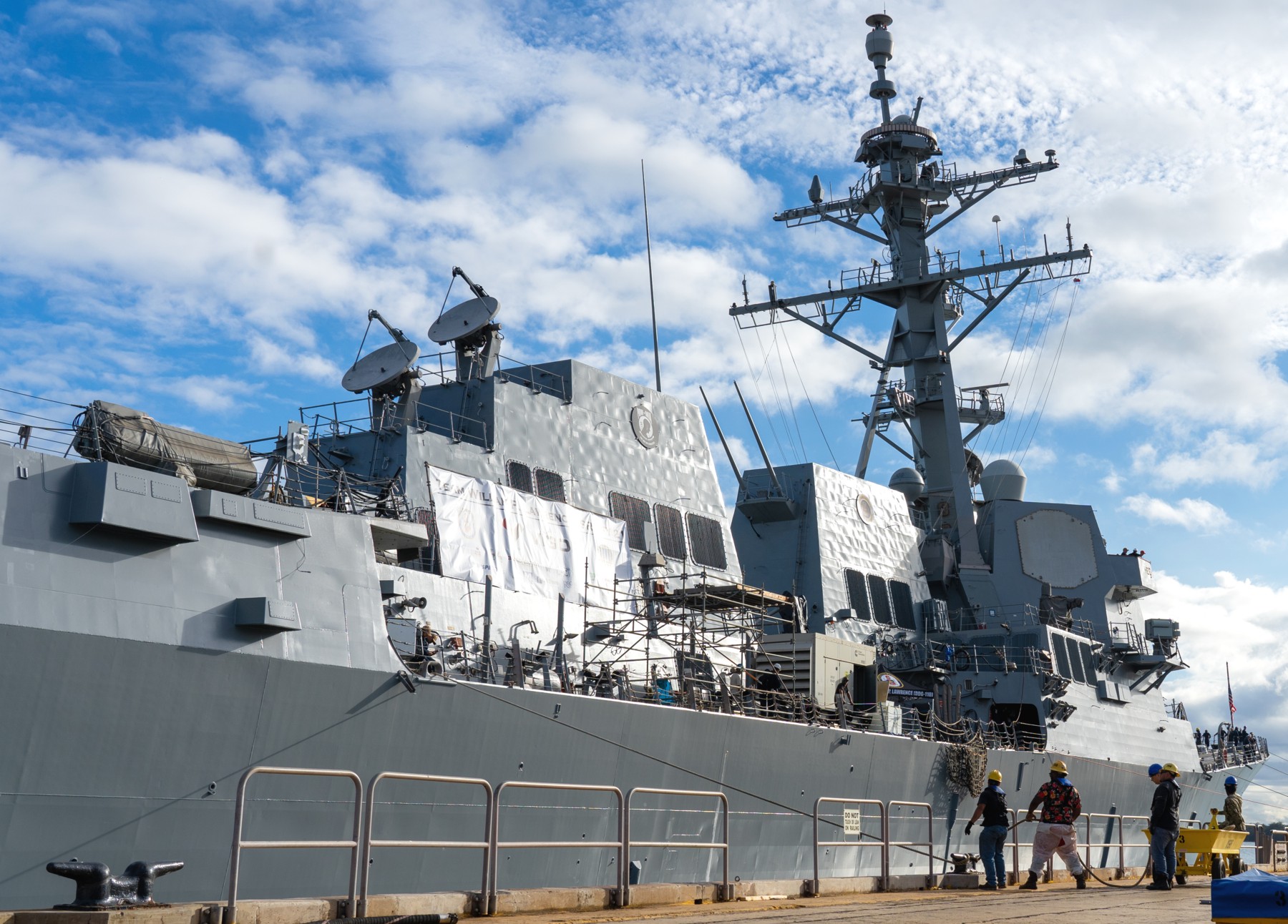 pierside at Pearl Harbor Naval Shipyard and Intermediate Maintenance Facility (PHNSY & IMF) for Selected Restricted Availability (SRA) - October 2021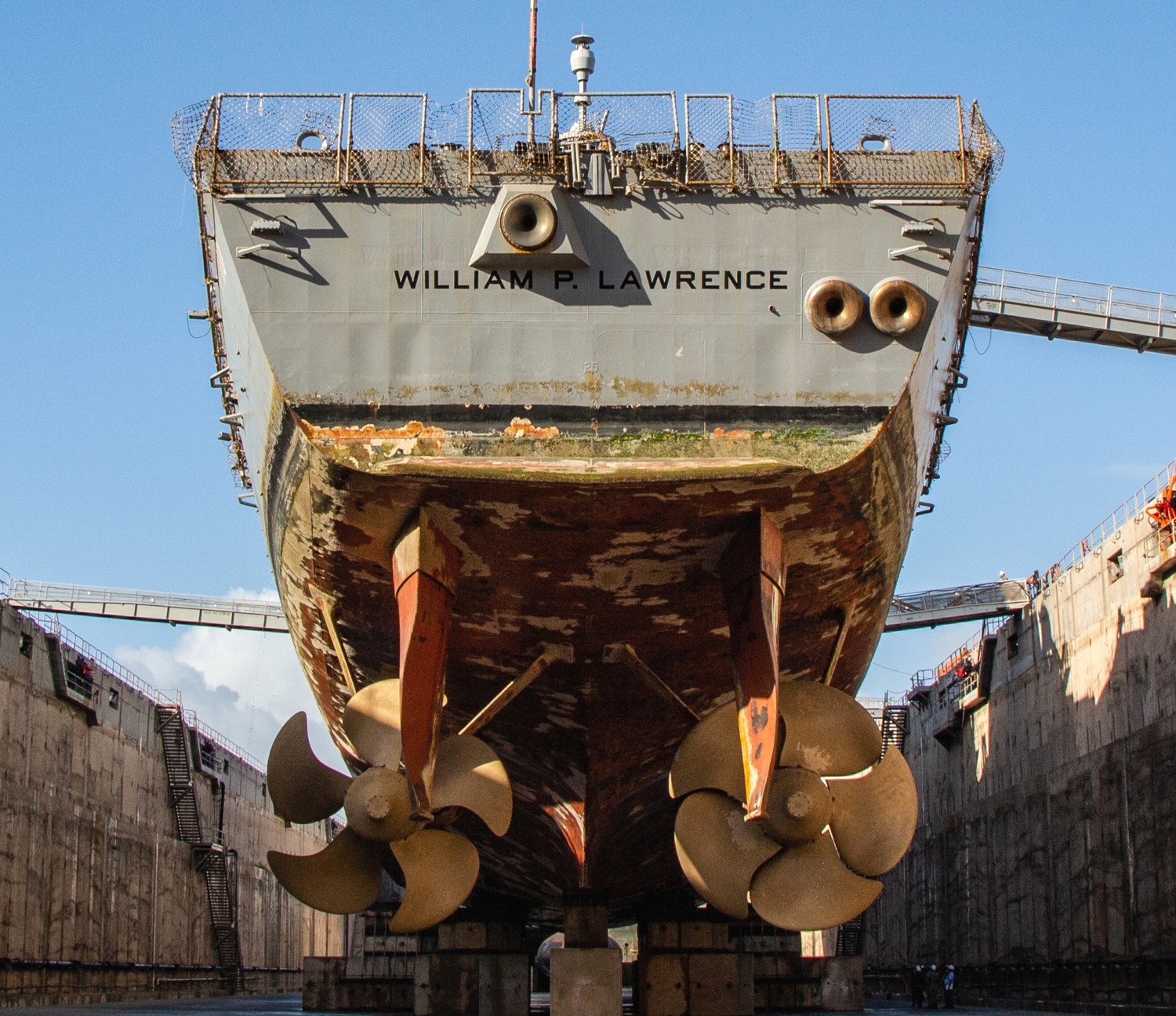 in dry dock at Pearl Harbor Naval Shipyard and Intermediate Maintenance Facility (PHNSY & IMF) for Selected Restricted Availability (SRA) - March 2021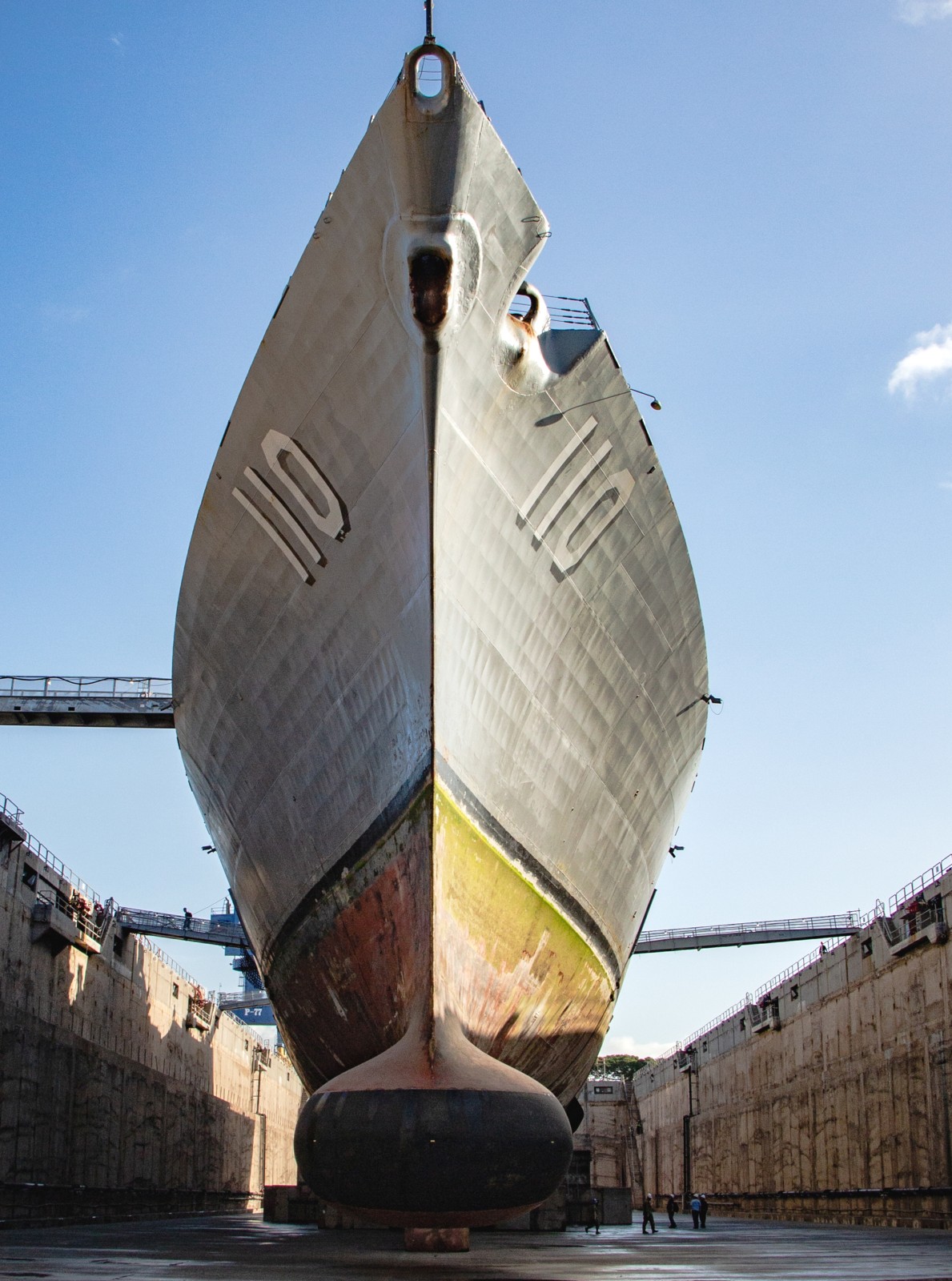 in dry dock at Pearl Harbor Naval Shipyard and Intermediate Maintenance Facility (PHNSY & IMF) for Selected Restricted Availability (SRA) - March 2021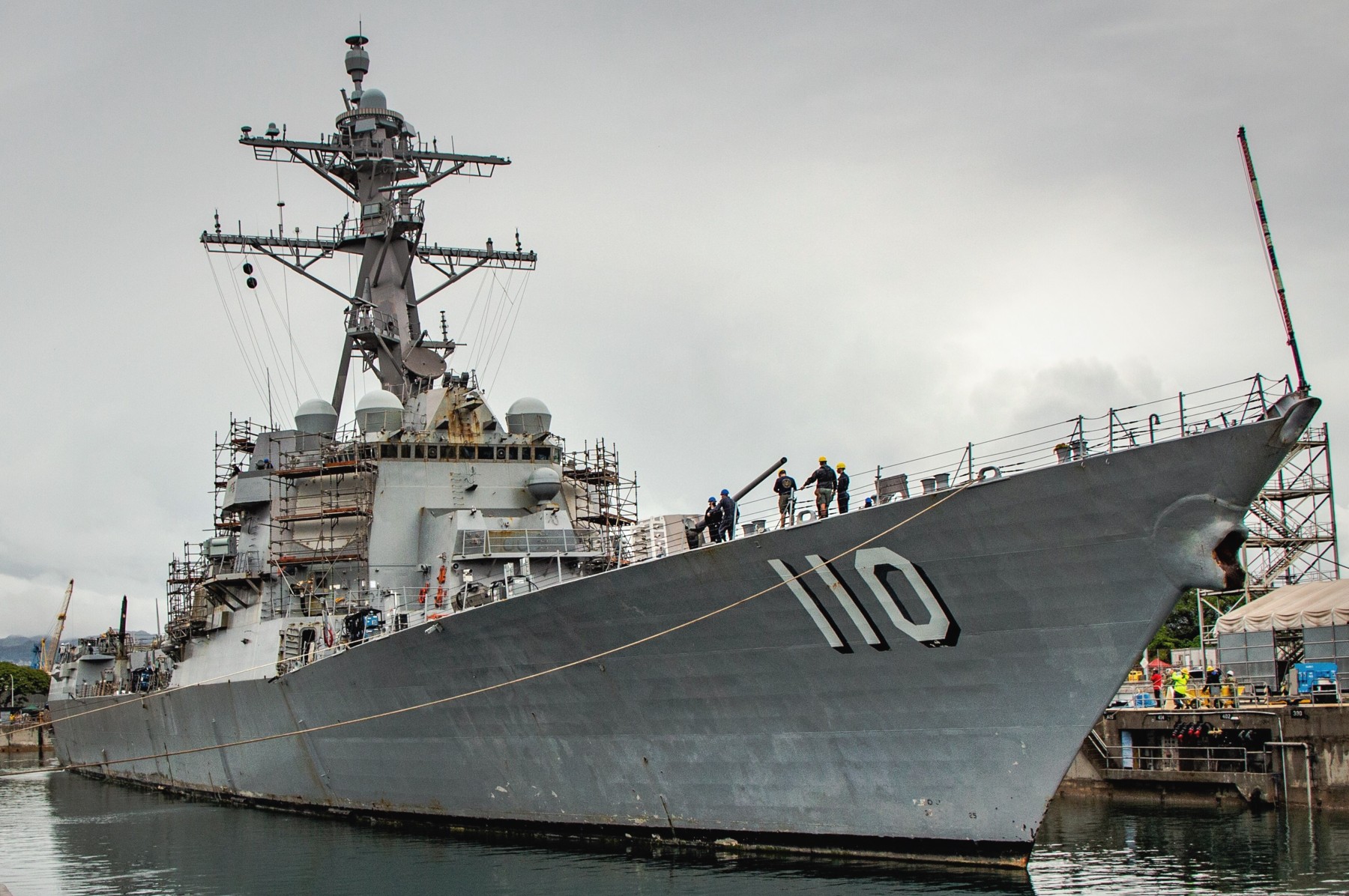 entering dry dock at Pearl Harbor Naval Shipyard and Intermediate Maintenance Facility (PHNSY & IMF) for Selected Restricted Availability (SRA) - March 9, 2021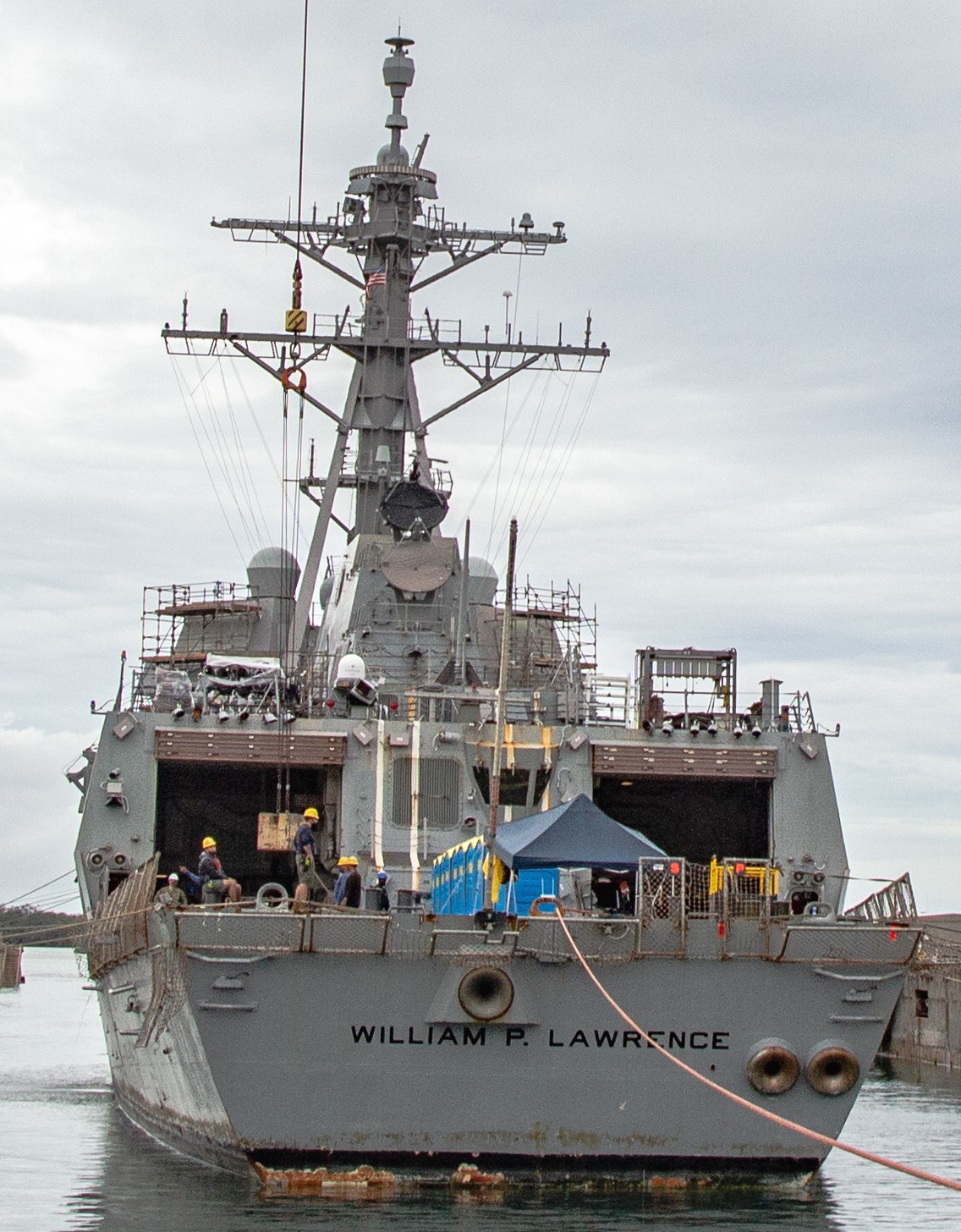 entering dry dock at Pearl Harbor Naval Shipyard and Intermediate Maintenance Facility (PHNSY & IMF) for Selected Restricted Availability (SRA) - March 9, 2021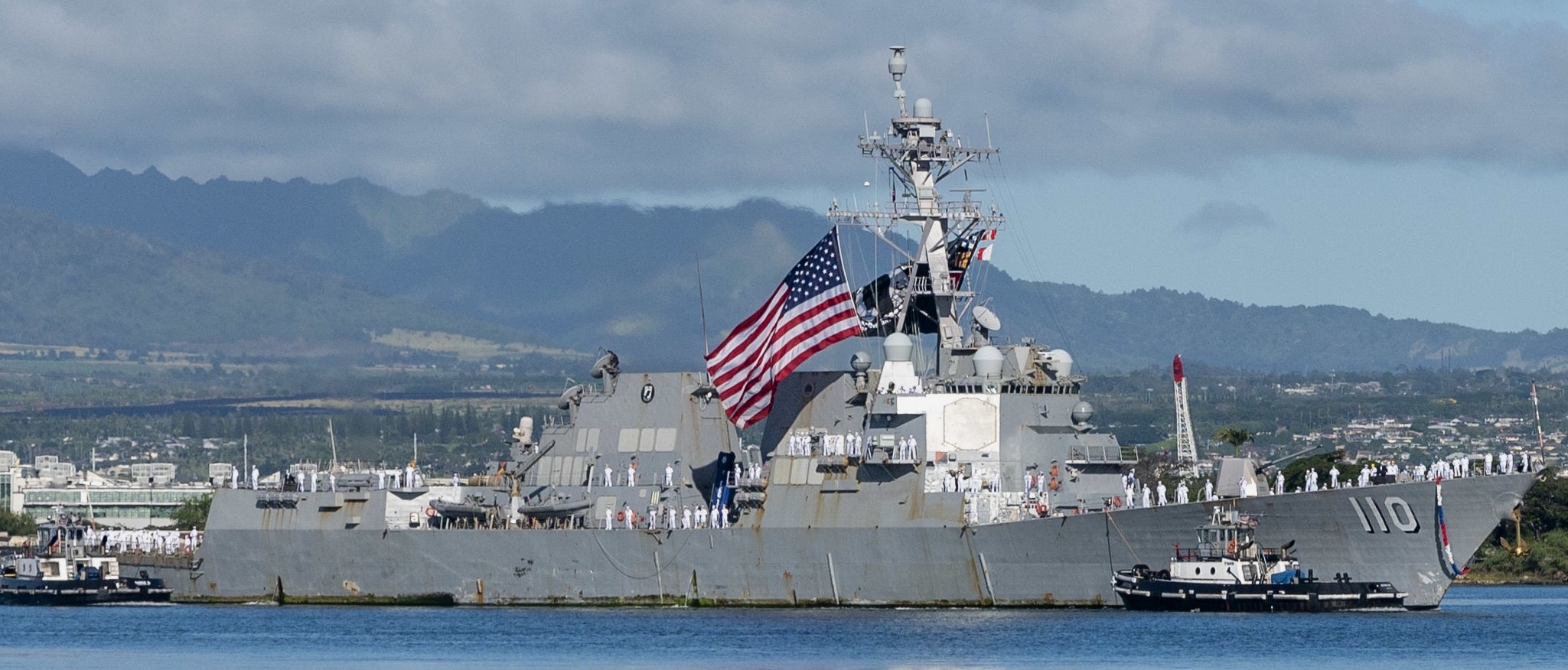 returning to Joint Base Pearl Harbor, Hickam, Hawaii - January 11, 2021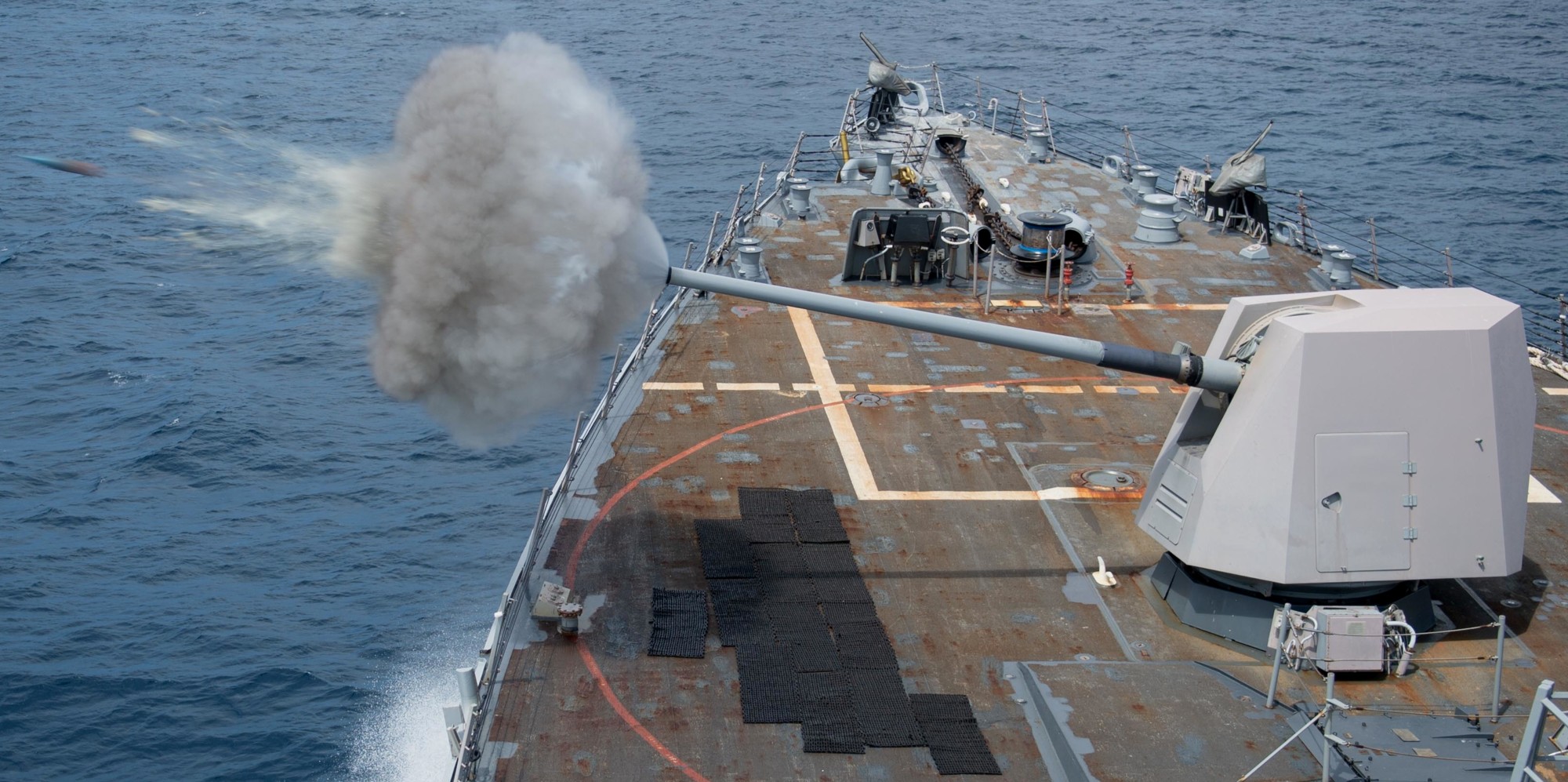 Mk.45 Mod.4 gun fire - Pacific Ocean - December 2020



Manta, Ecuador - December 2020



Pacific Ocean - December 2020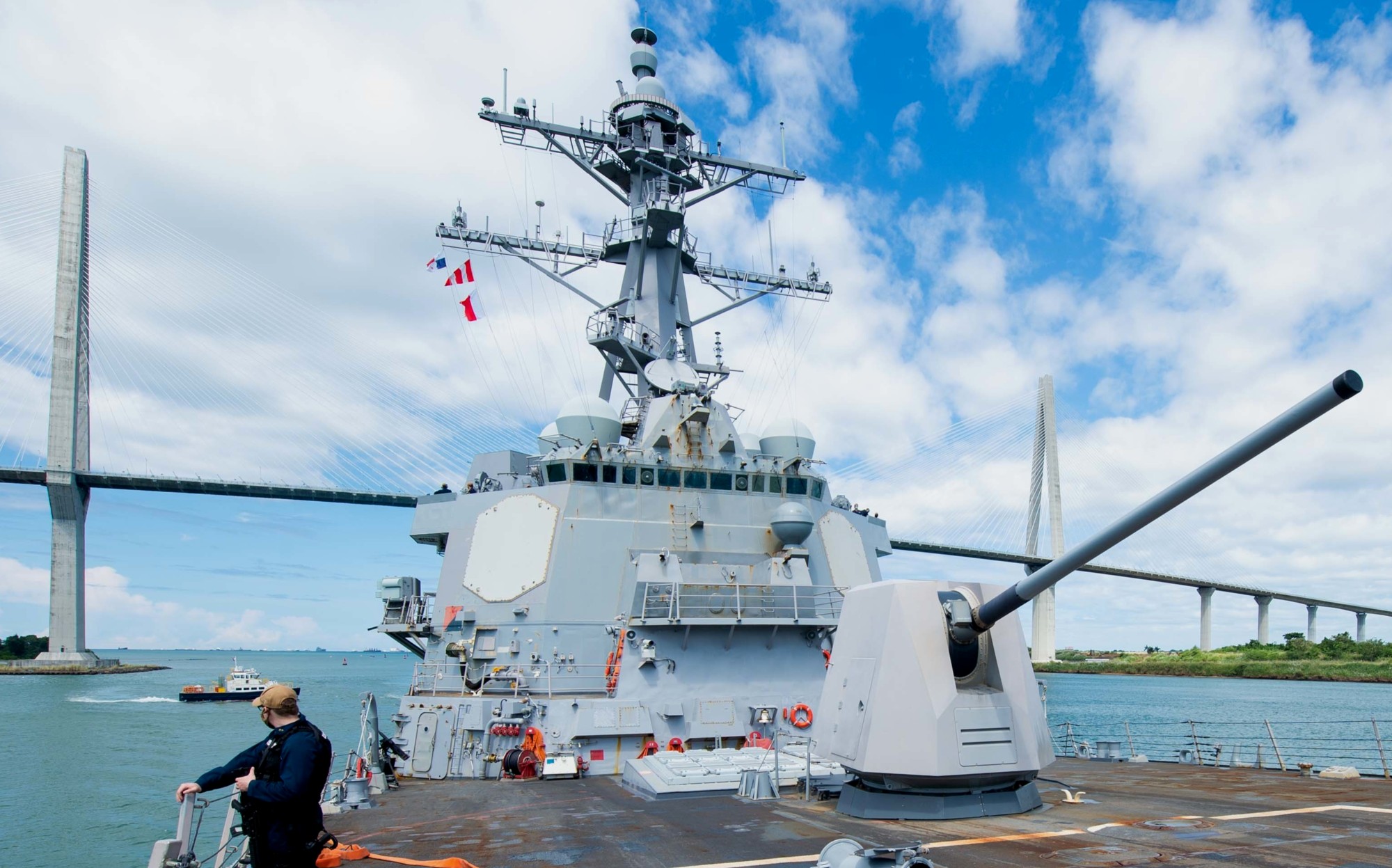 Panama Canal (westbound) - November 2020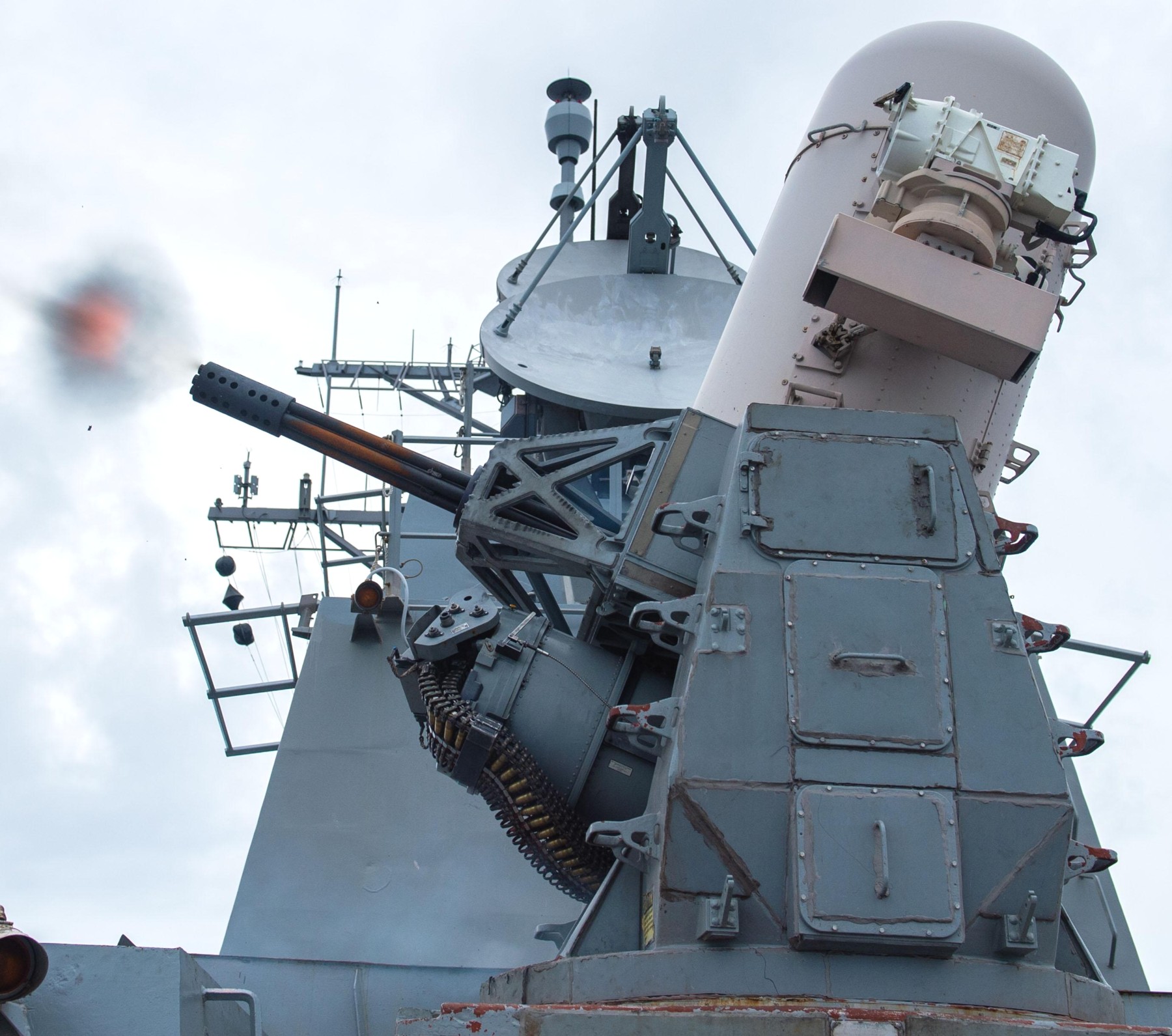 Mk.15 Phalanx close-in weapon system (CIWS) fire exercise - Caribbean Sea - November 2020




Caribbean Sea - October 2020



bridge details - Guantanamo Bay, Cuba - October 2020



Mk.45 Mod.4 gun fire - Caribbean Sea - October 2020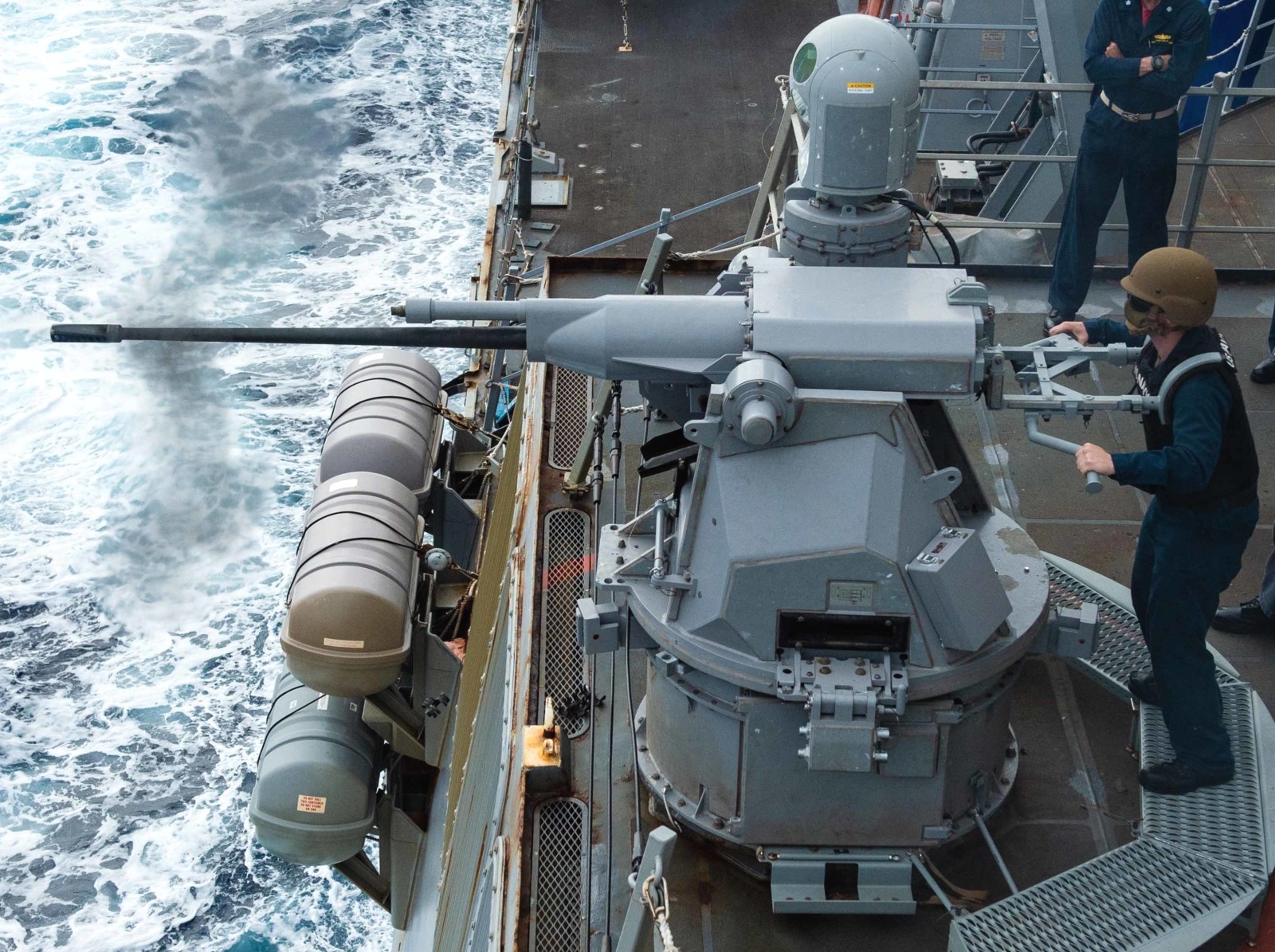 Mk.38 Mod.2 machine gun fire (manual use) - Caribbean Sea - October 2020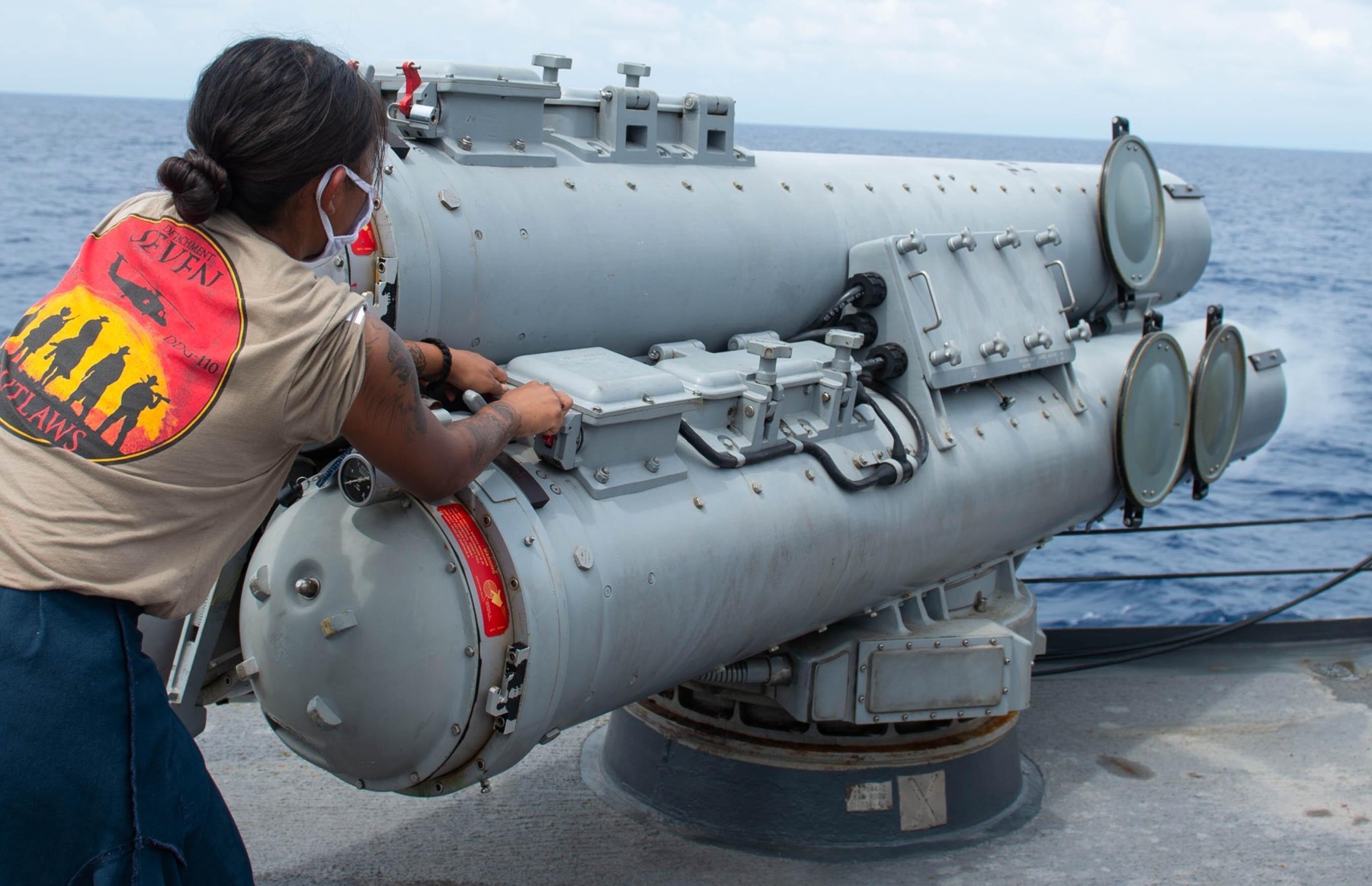 Mk.32 torpedo tubes exercise - Caribbean Sea - October 2020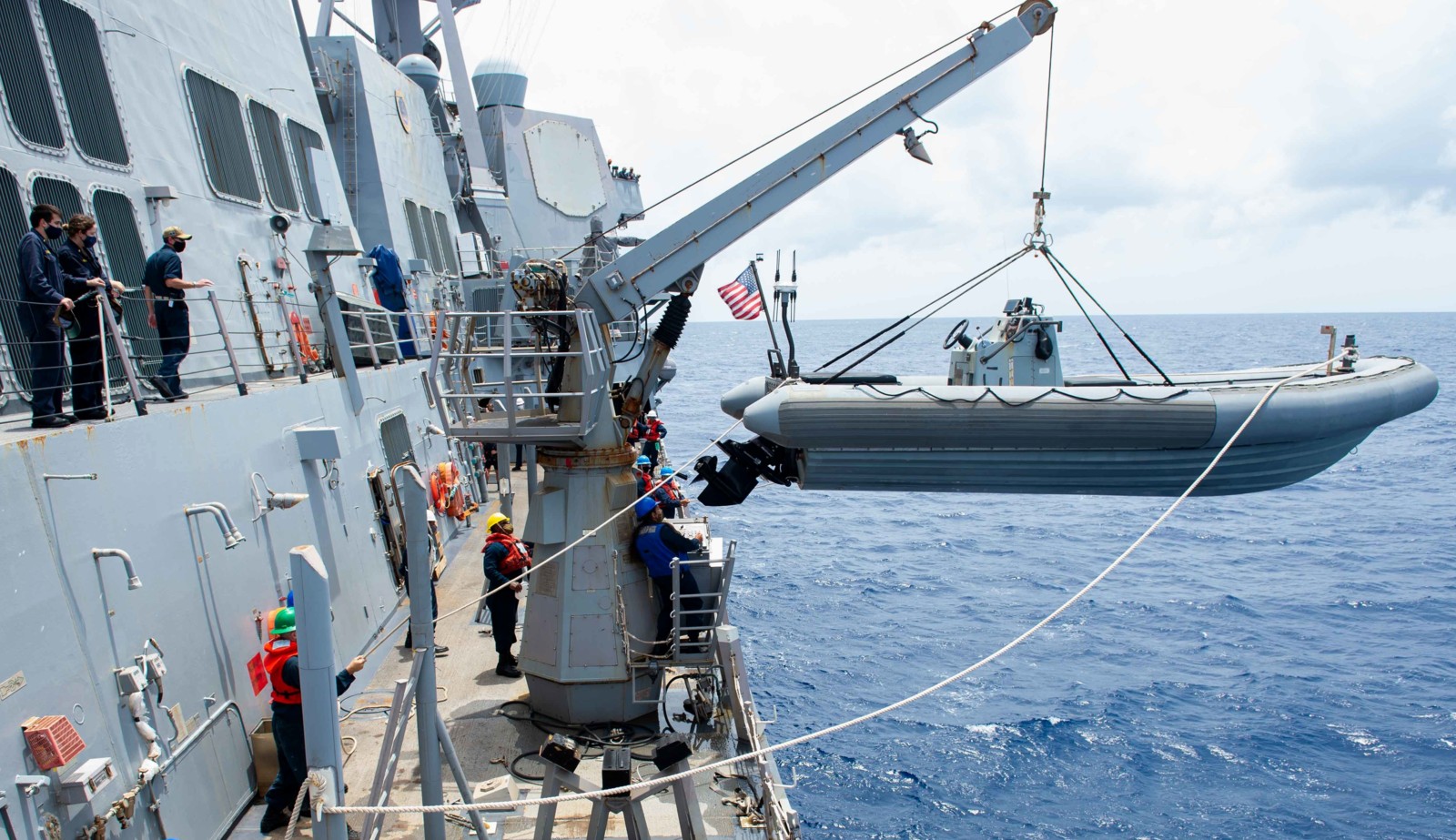 small boat operations - Caribbean Sea - September 2020



Caribbean Sea - September 2020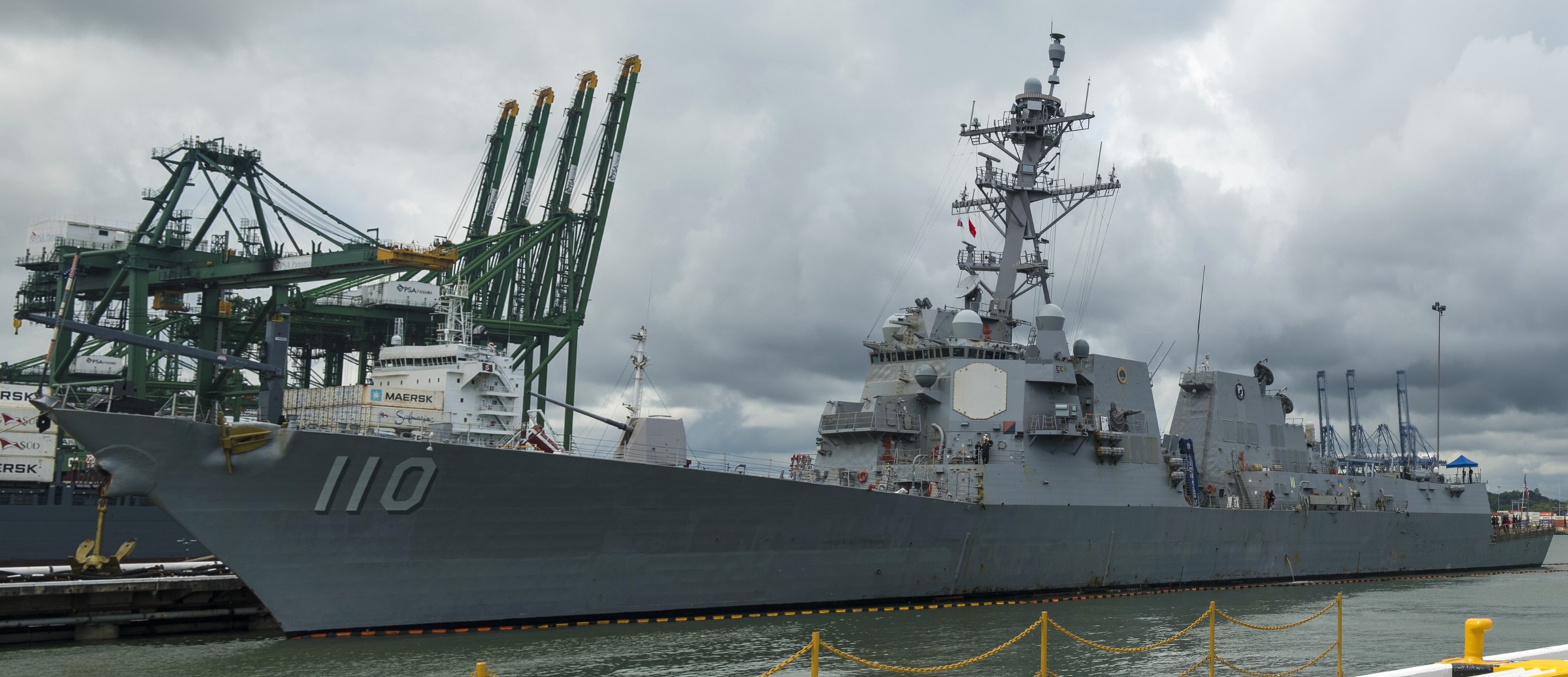 Balboa, Panama - September 2020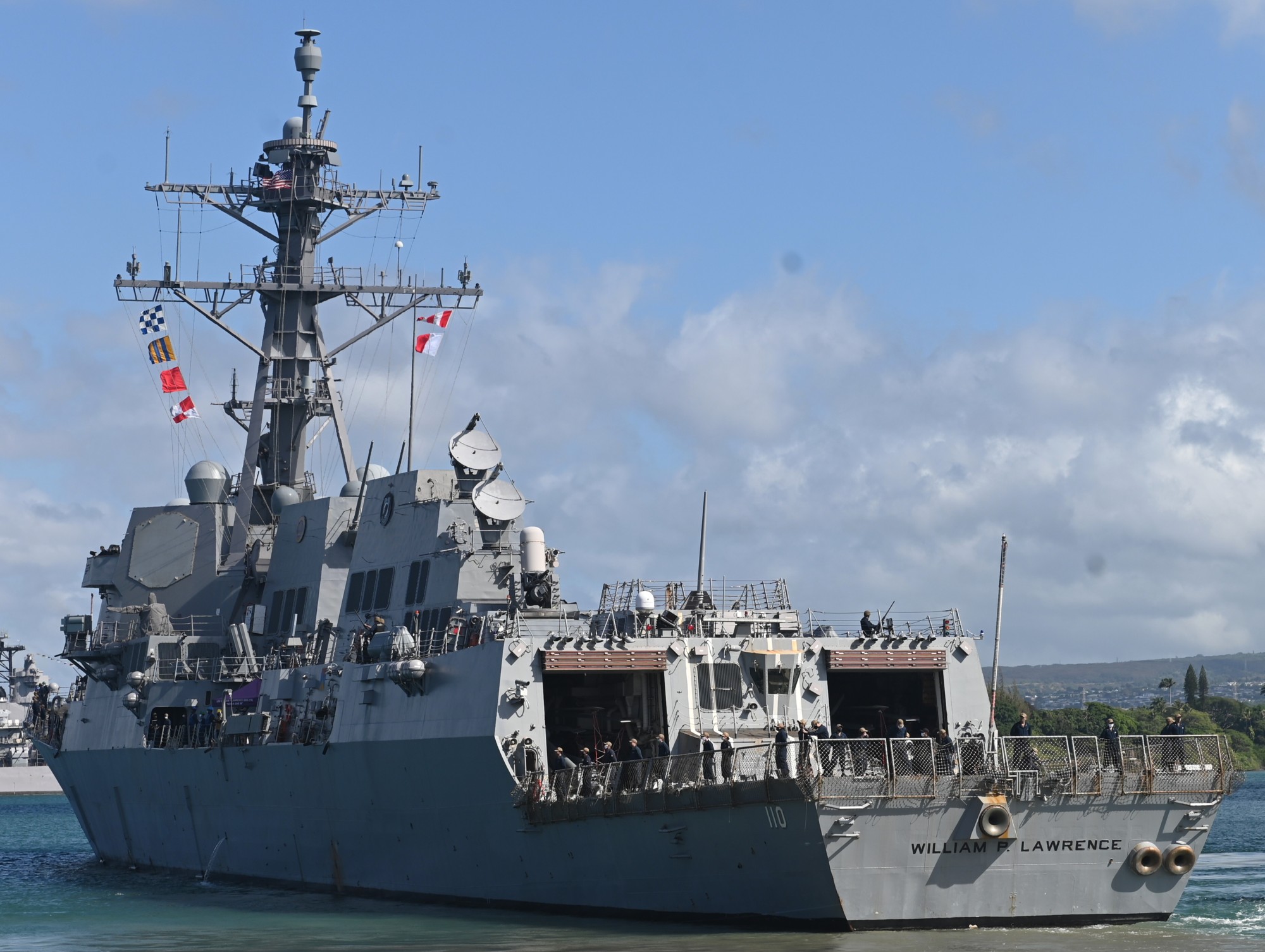 departing Joint Base Pearl Harbor, Hickam, Hawaii for deployment - August 31, 2020


departing Joint Base Pearl Harbor, Hickam, Hawaii in preparation for Hurricane Douglas - July 2020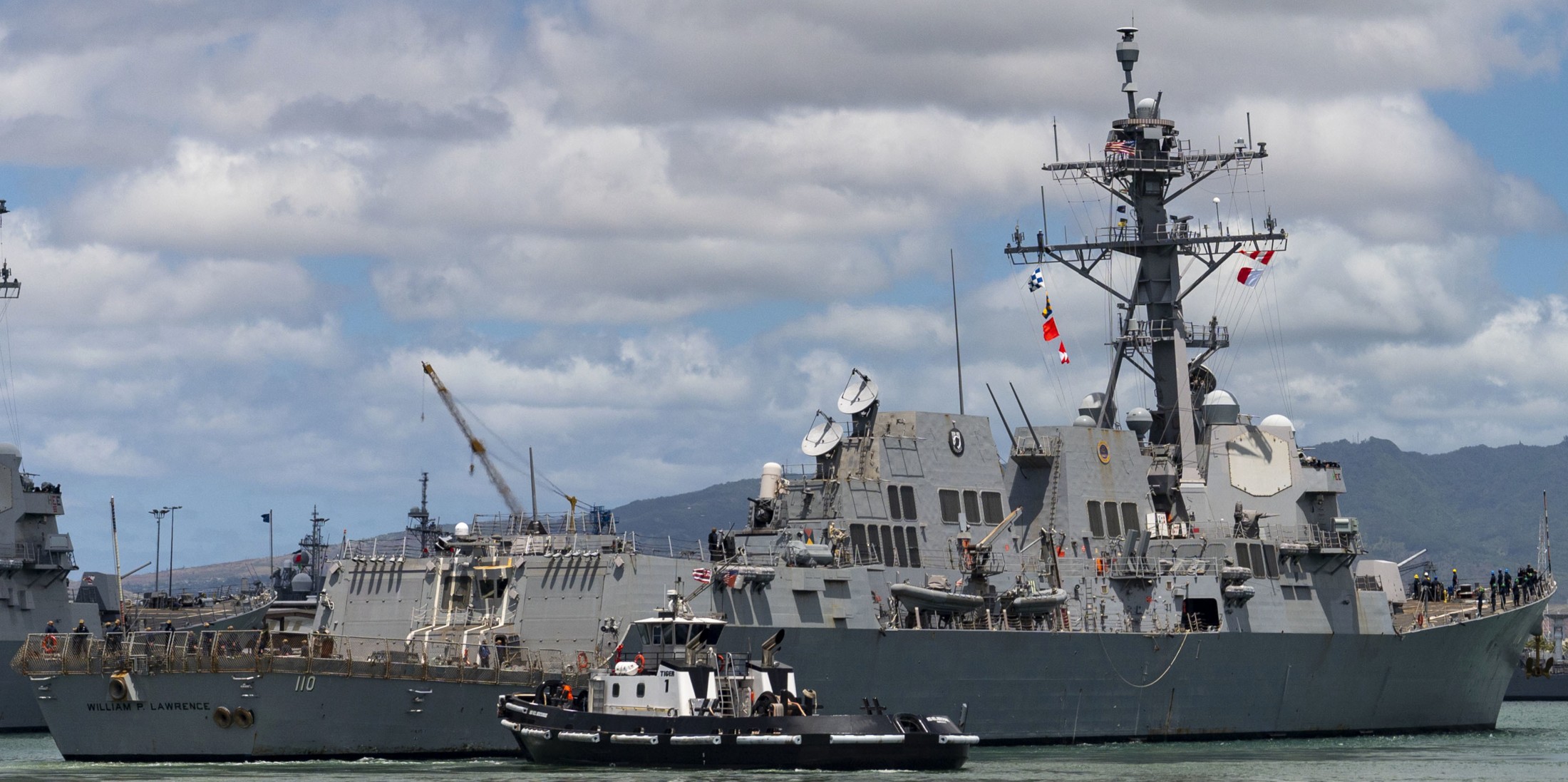 departing Joint Base Pearl Harbor, Hickam, Hawaii in preparation for Hurricane Douglas - July 2020



remembrance day - Pearl Harbor, Hawaii - December 7, 2019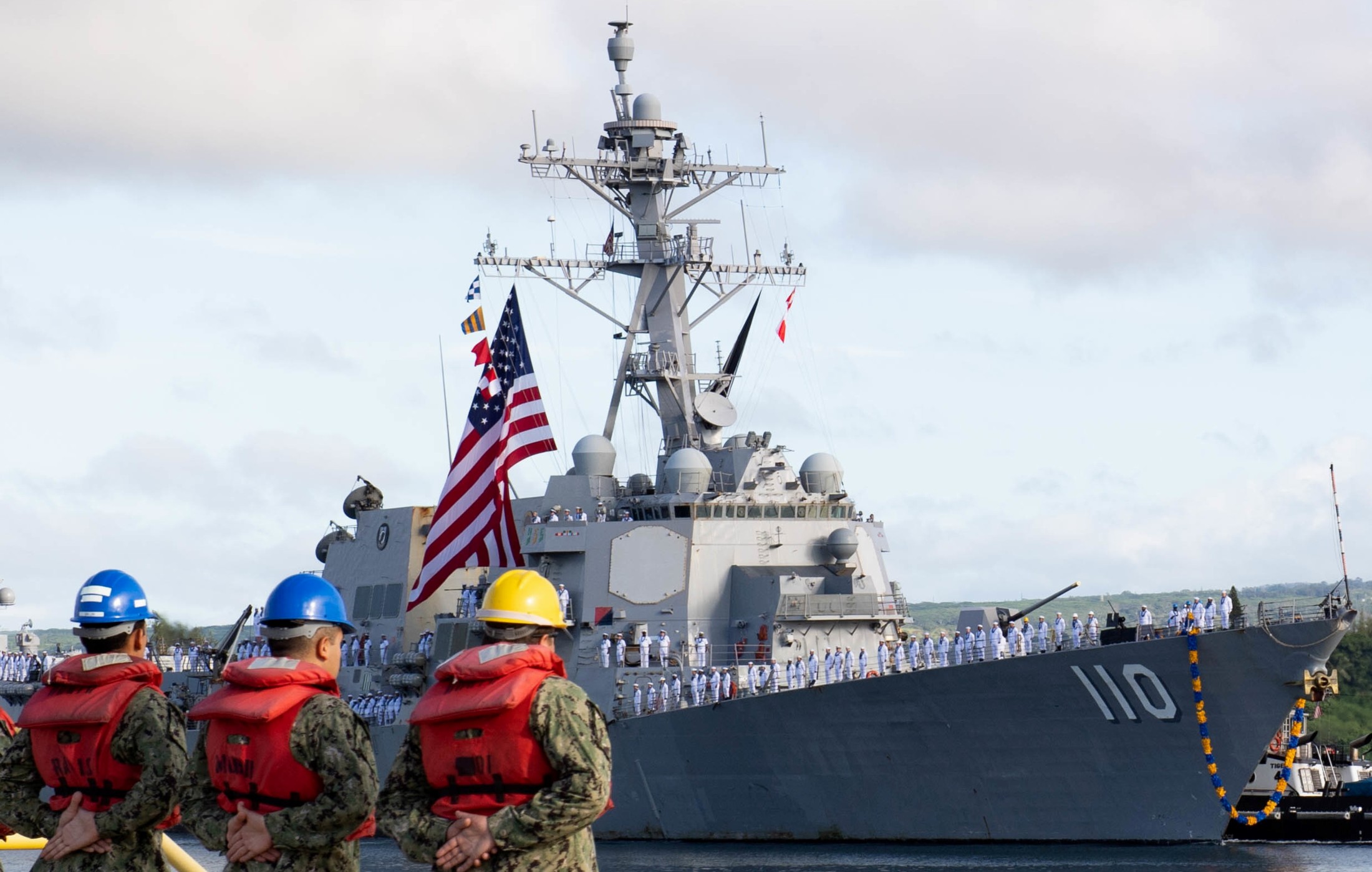 returning to Joint Base Pearl Harbor, Hickam, Hawaii - November 7, 2019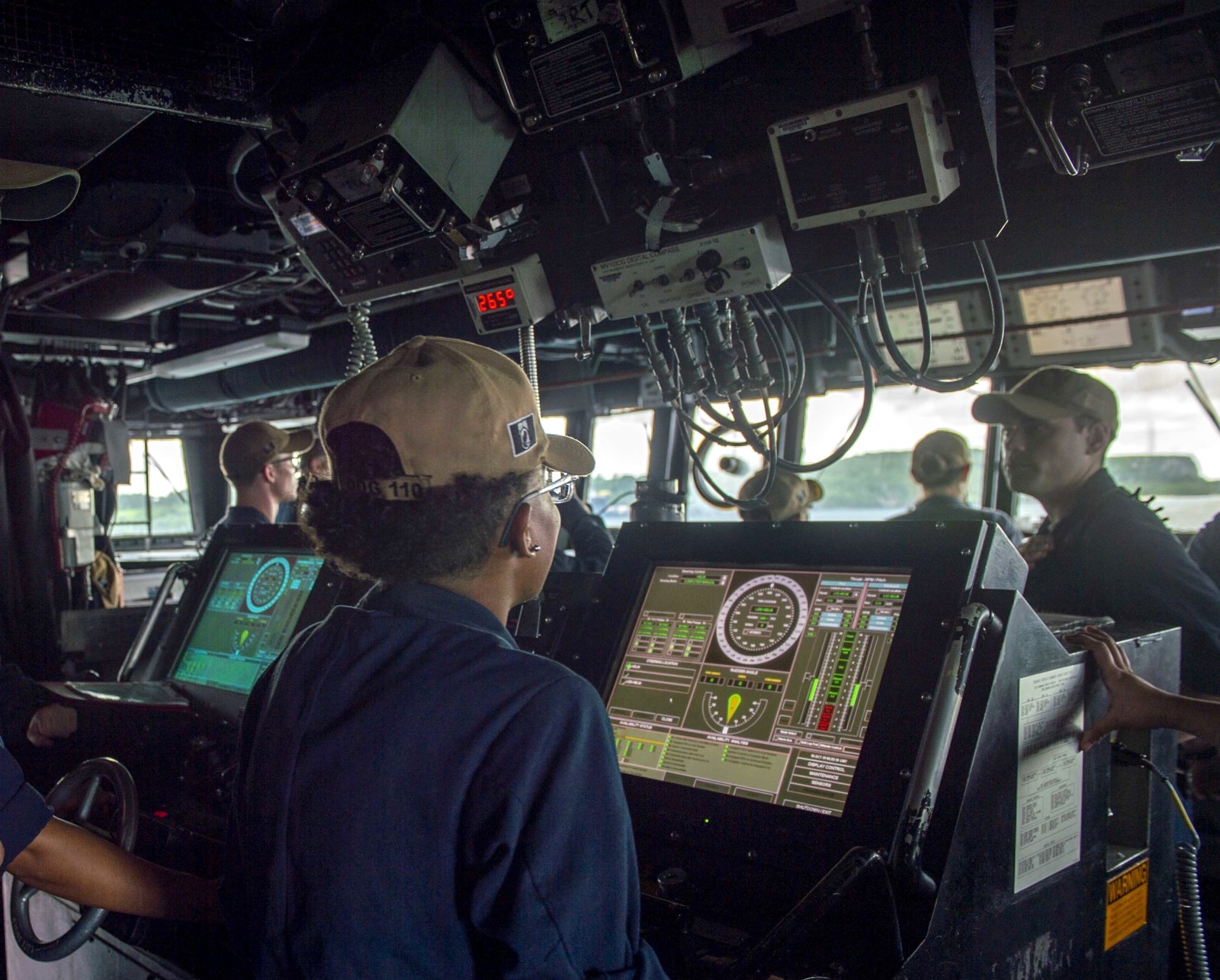 departing Apra Harbor, Guam - October 2019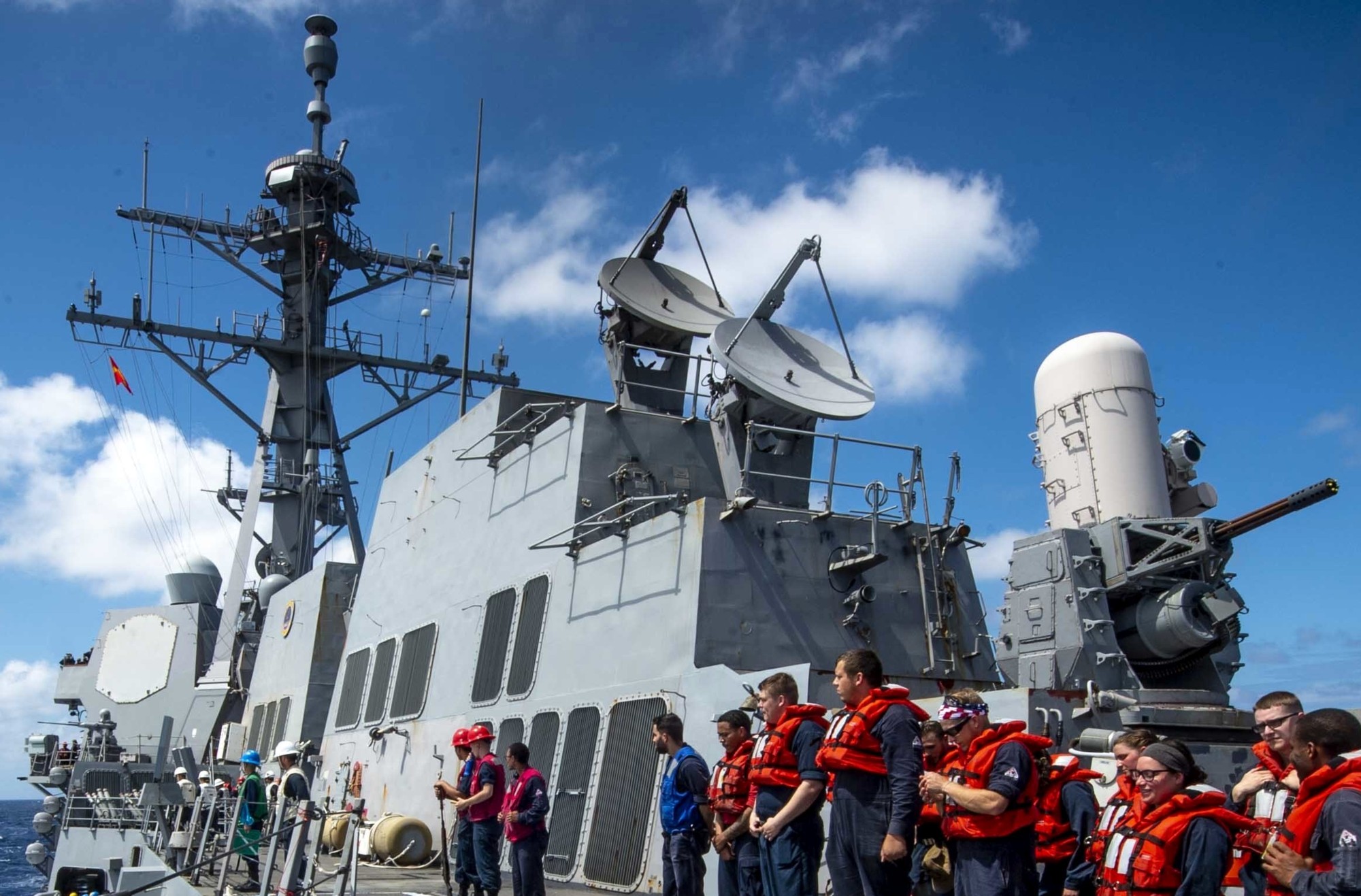 Philippine Sea - September 2019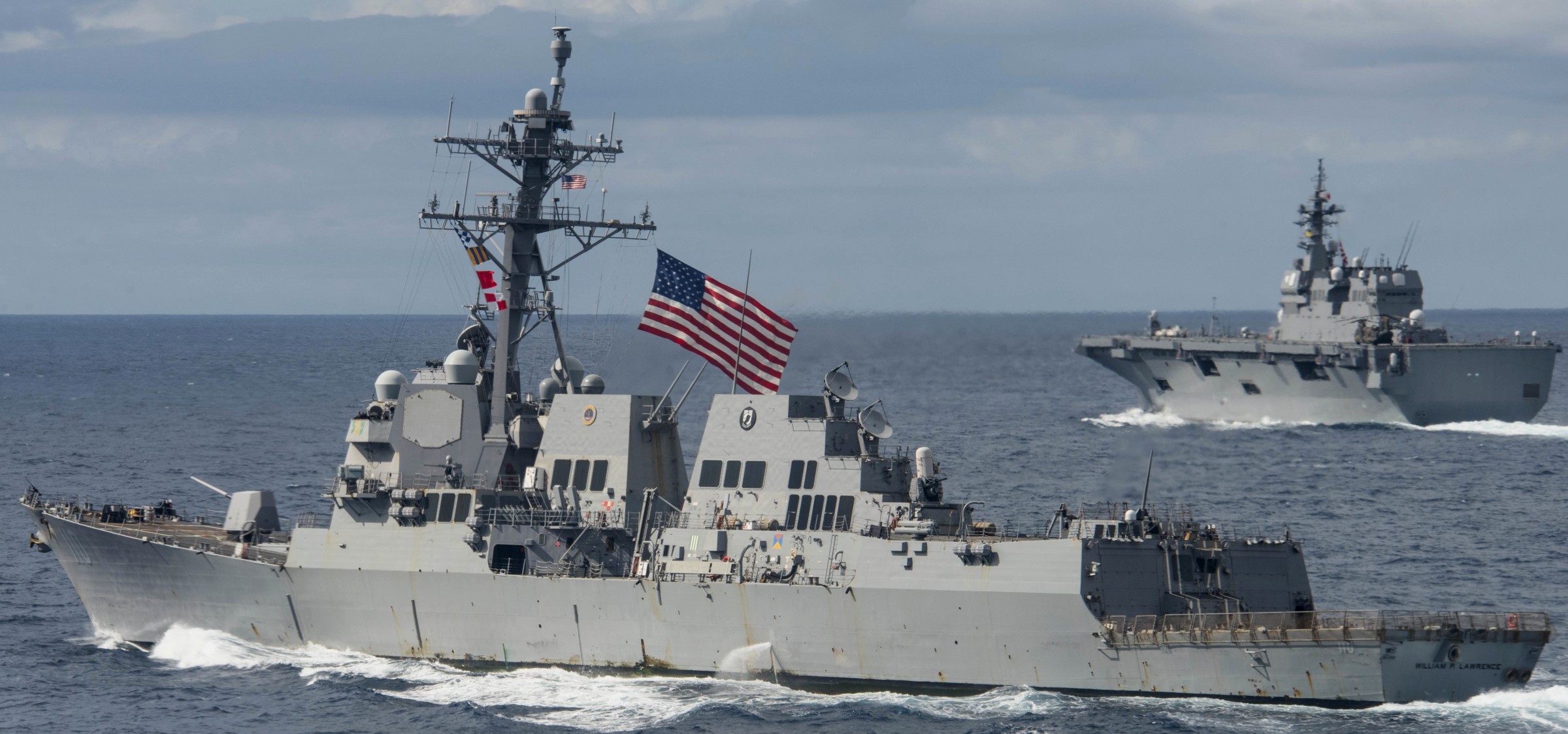 Tasman Sea - July 2019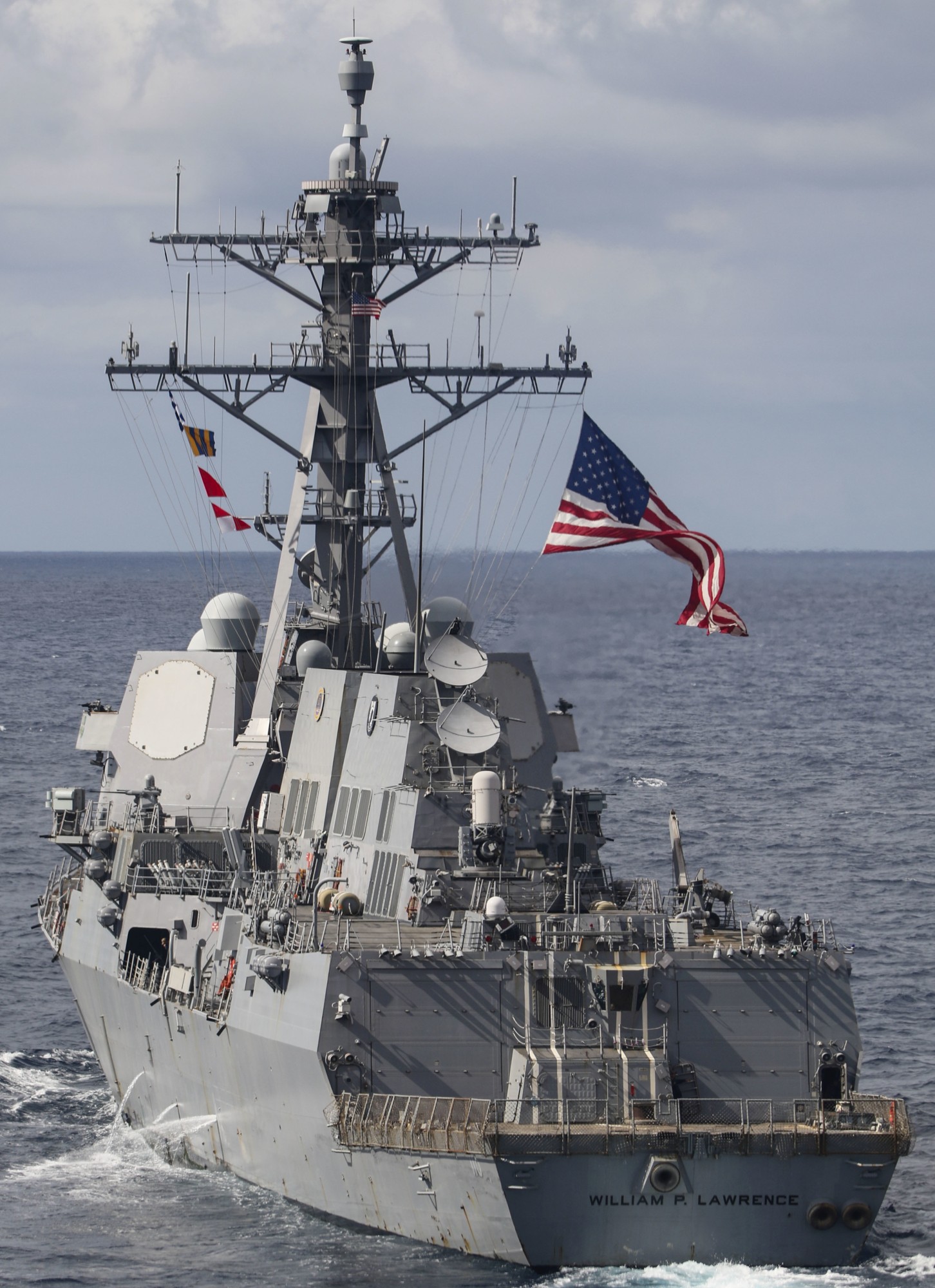 Tasman Sea - July 2019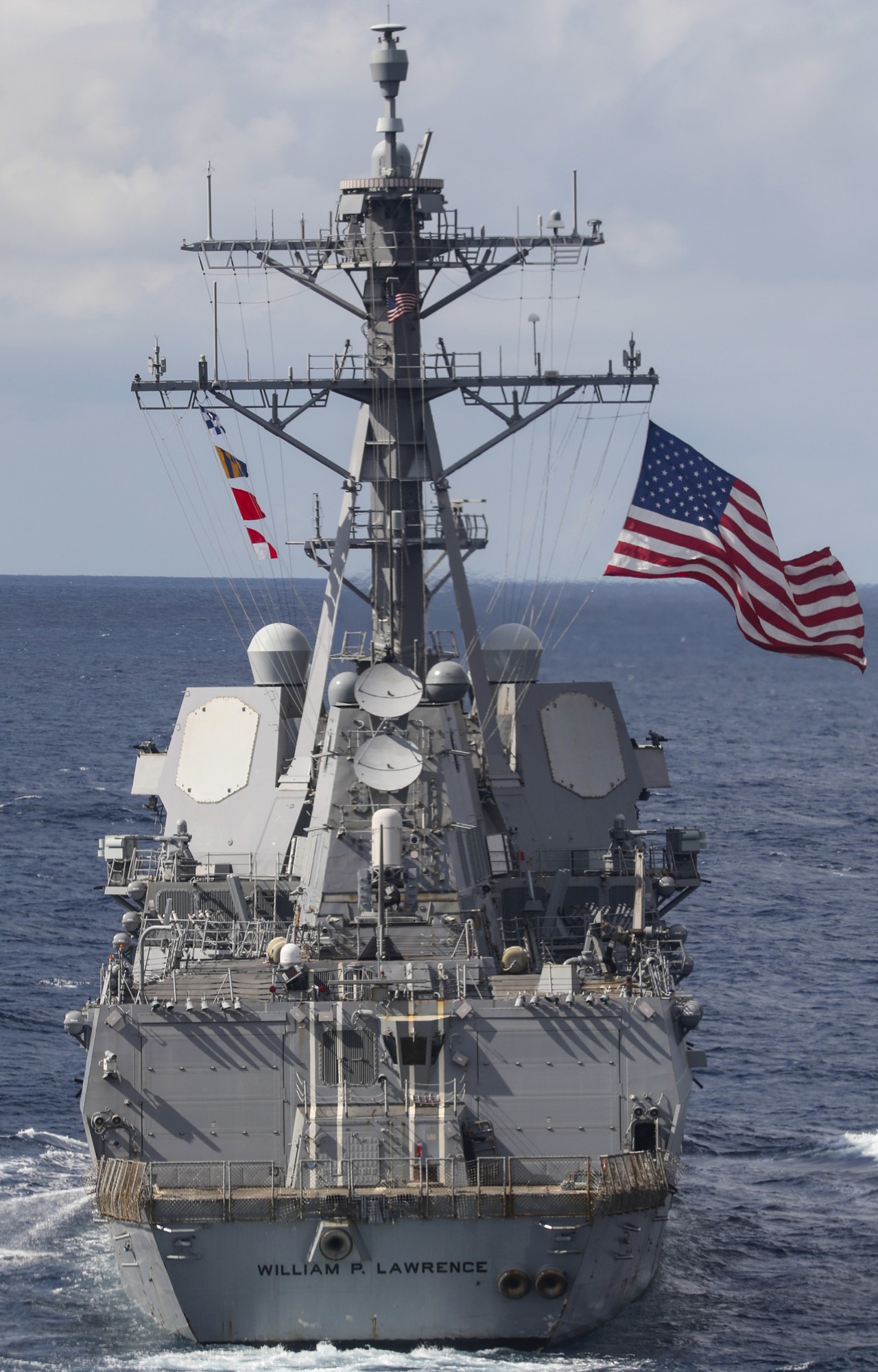 Tasman Sea - July 2019



Mk.38 Mod.2 machine gun fire - Philippine Sea - June 2019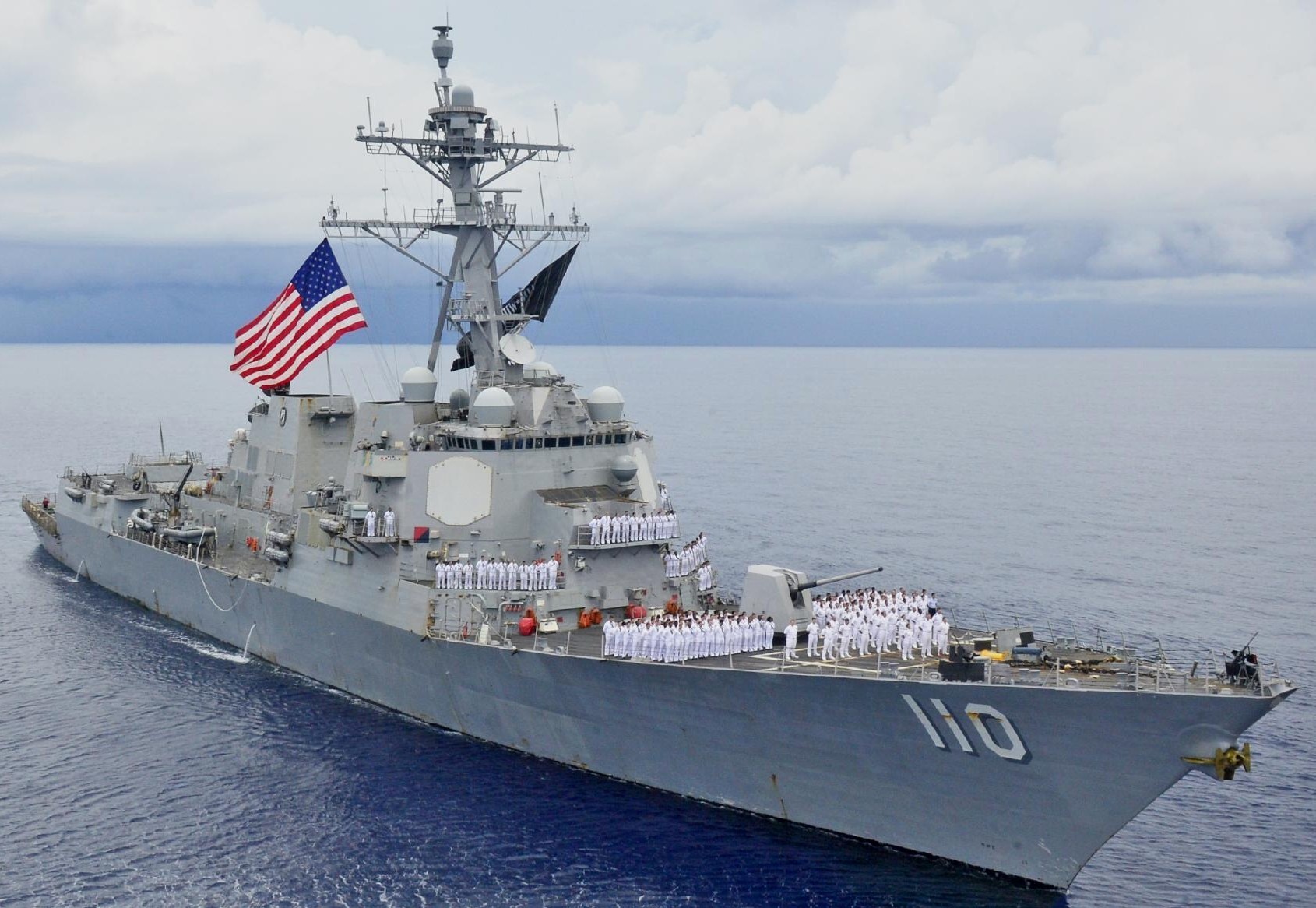 8th ship's (commissioning) anniversary - 7th Fleet AOR - June 2019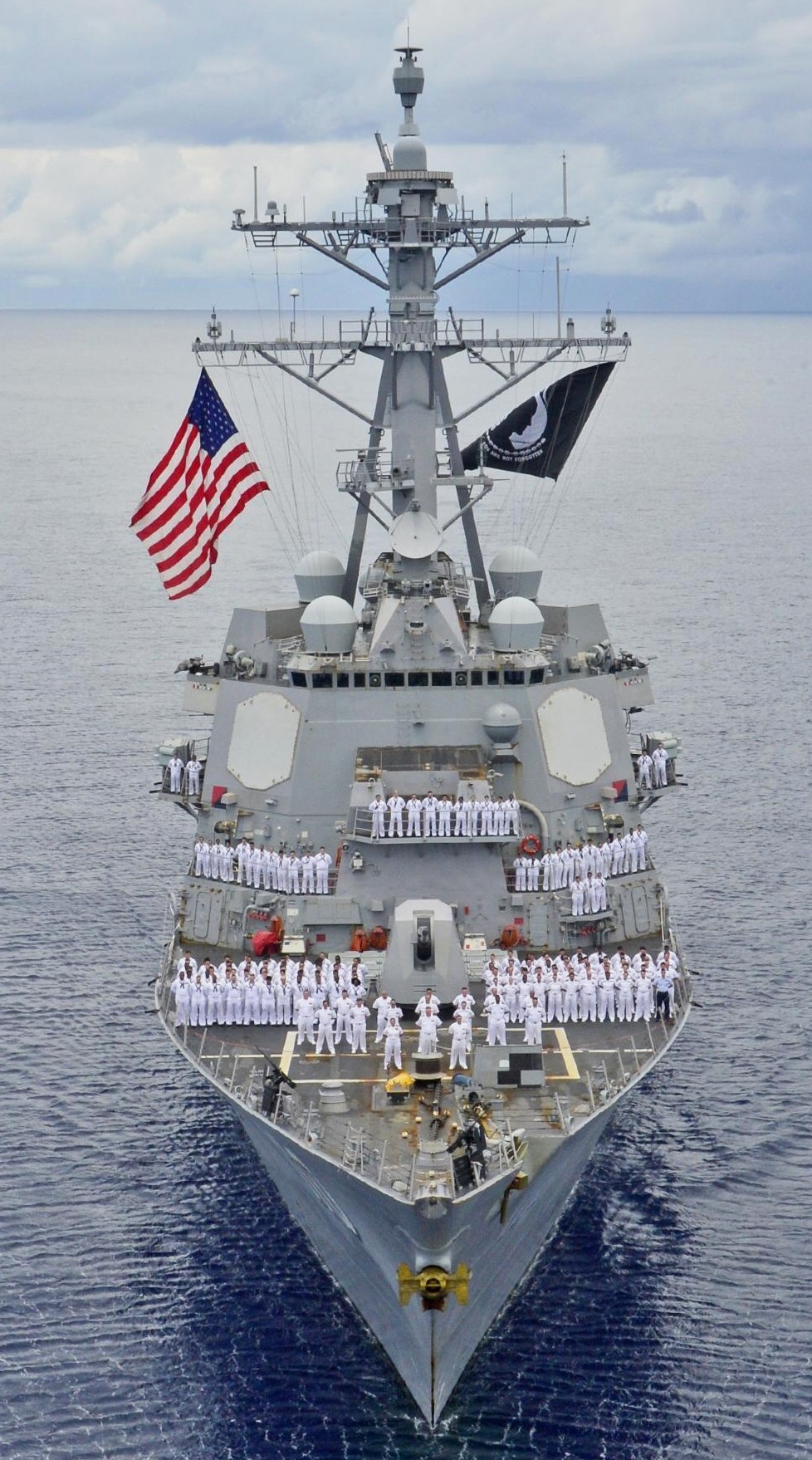 8th ship's (commissioning) anniversary - 7th Fleet AOR - June 2019




8th ship's (commissioning) anniversary - 7th Fleet AOR - June 2019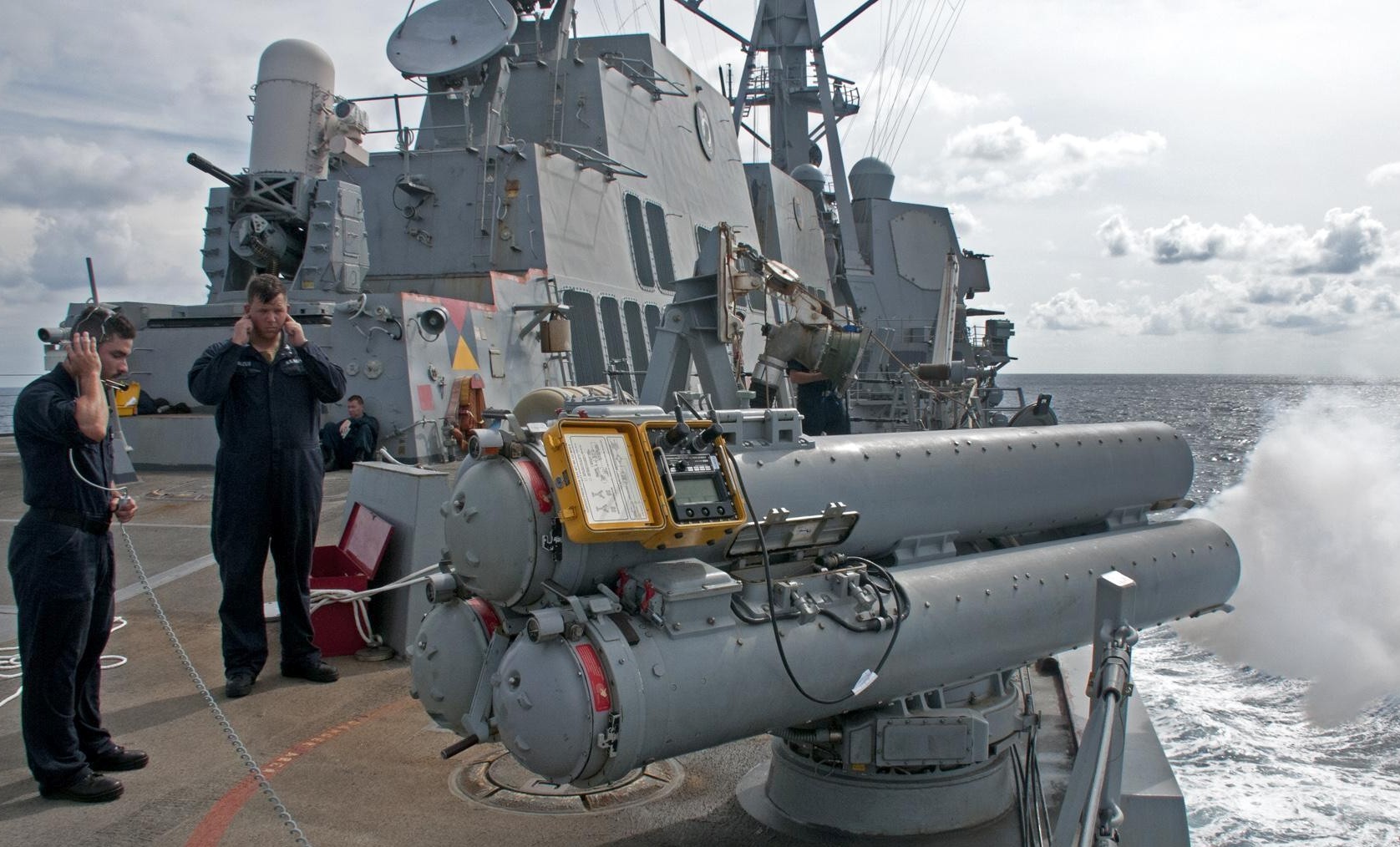 Mk.32 torpedo tube exercise - Strait of Malacca - May 2019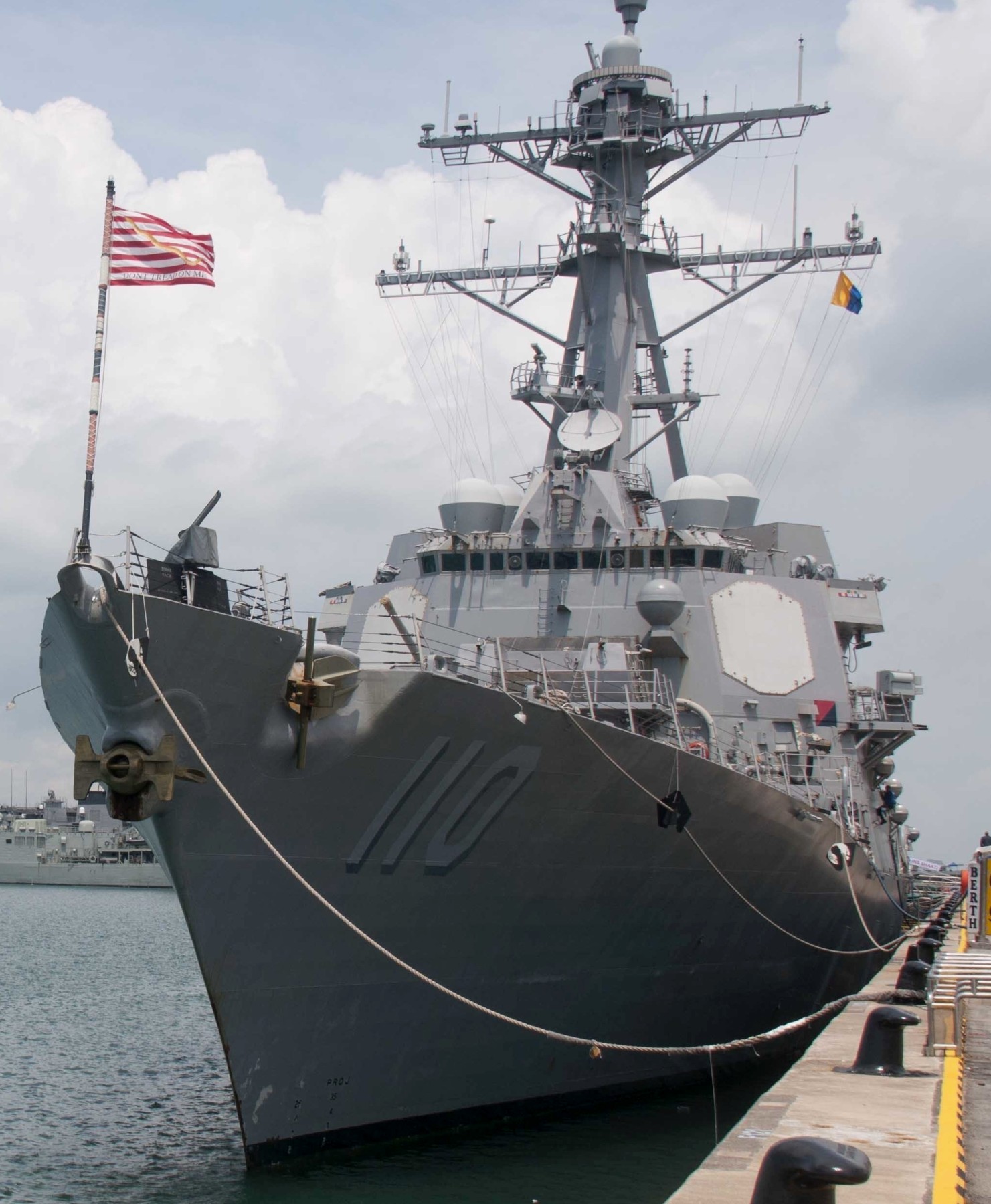 Changi Naval Base, Singapore - May 2019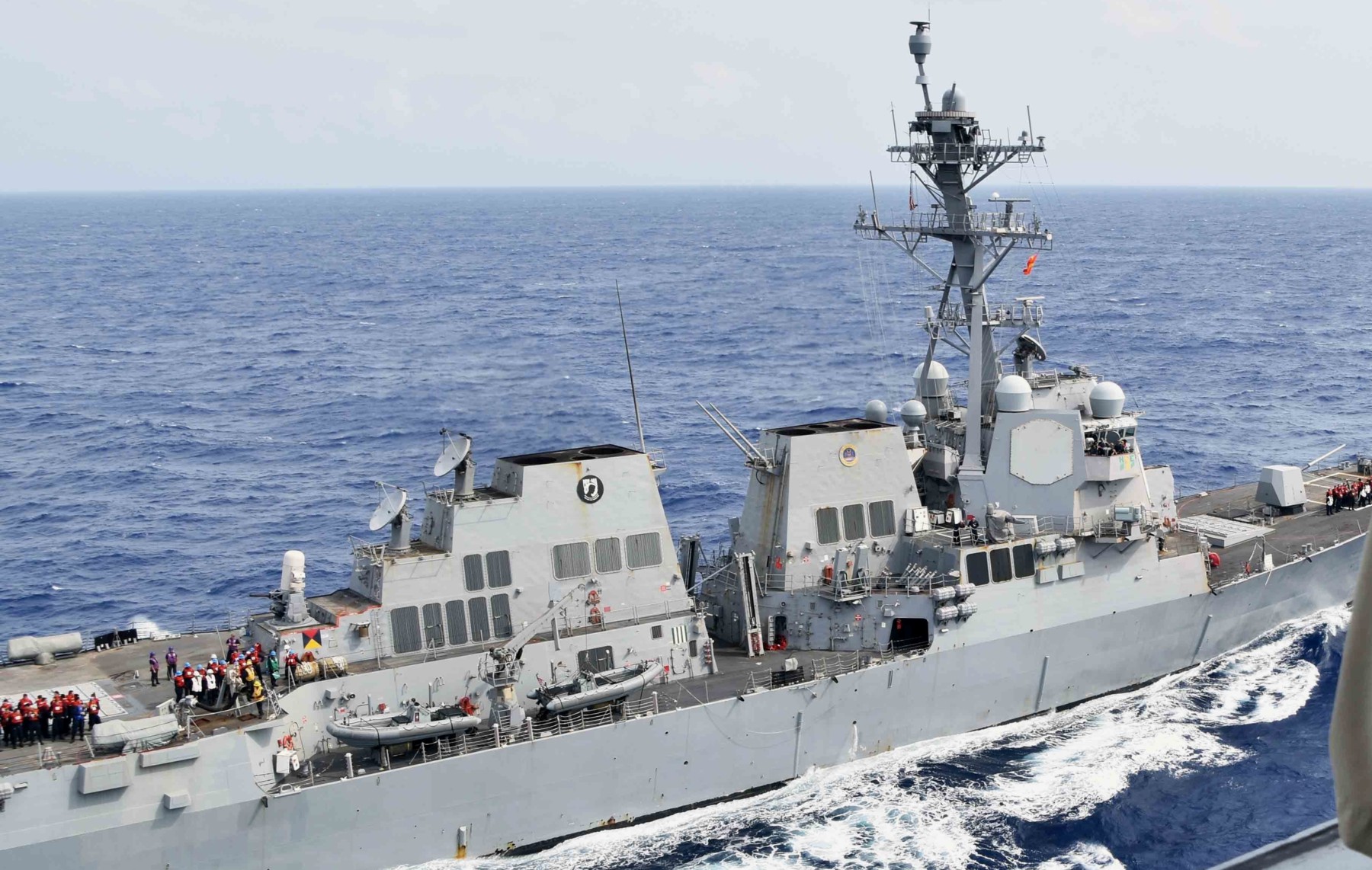 South China Sea - May 2019




exercise RIMPAC 18 - Pacific Ocean - July 2018




exercise RIMPAC 18 - Pacific Ocean - July 2018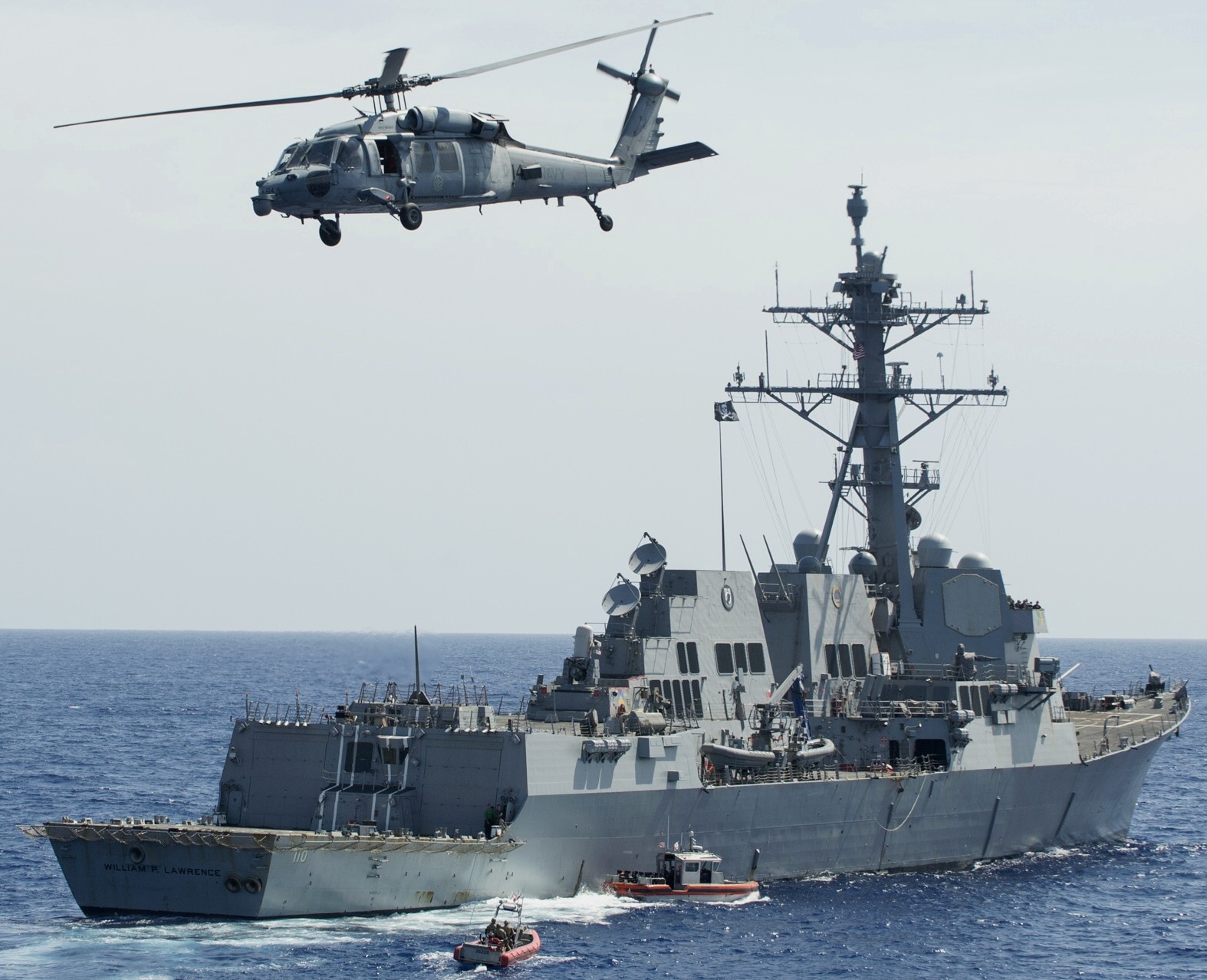 exercise RIMPAC 18 - Pacific Ocean - July 2018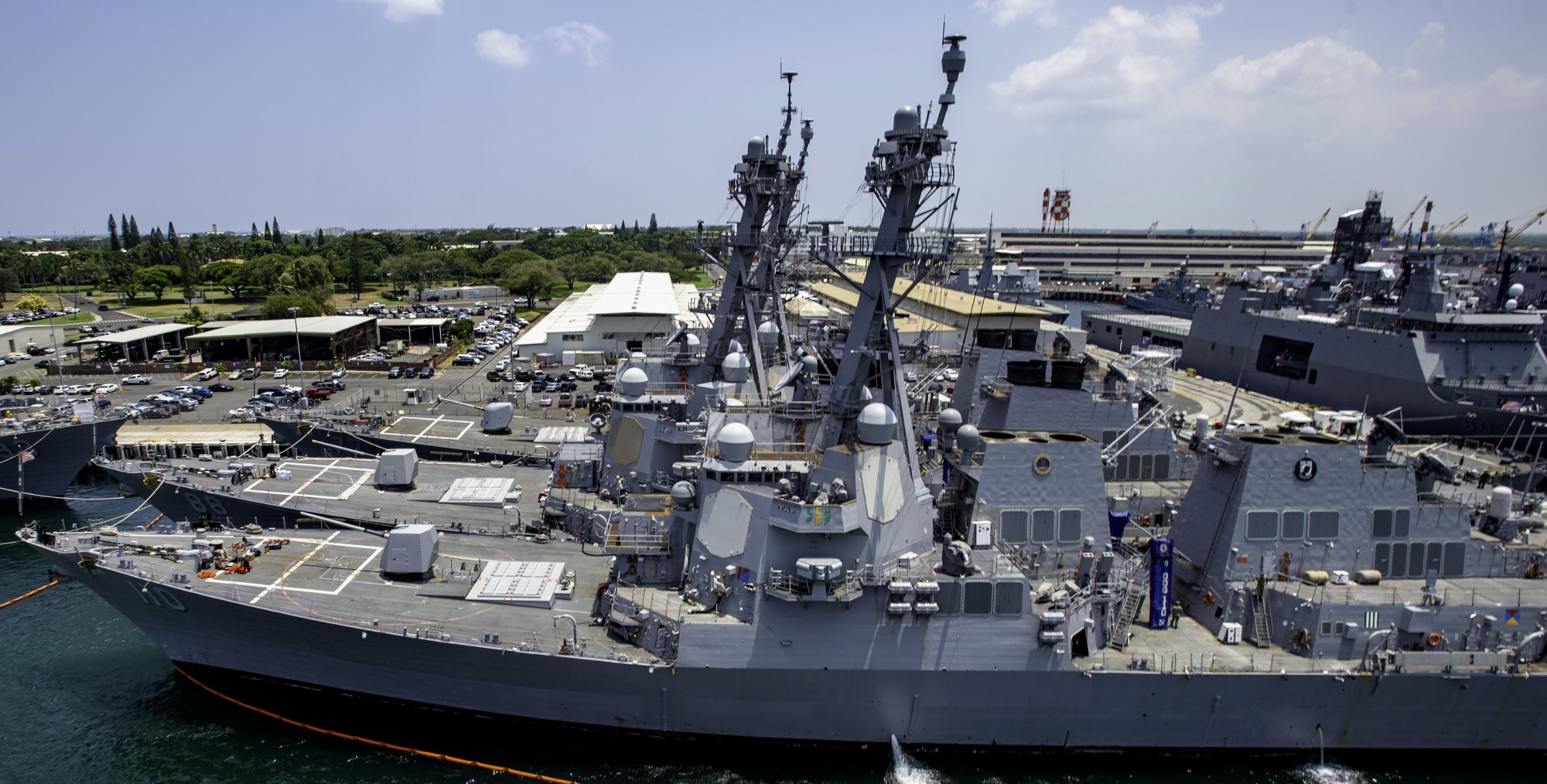 Joint Base Pearl Harbor, Hickam, Hawaii - July 2018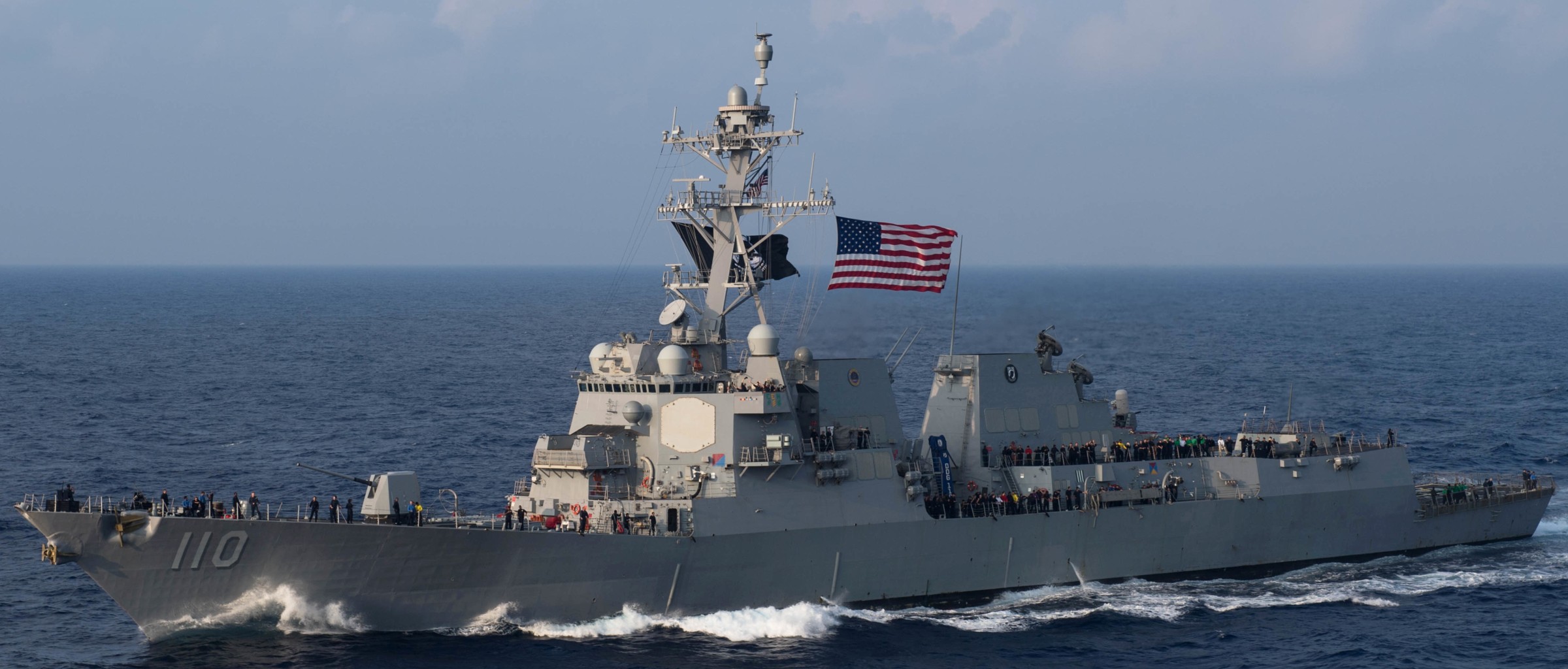 Pacific Ocean - June 2018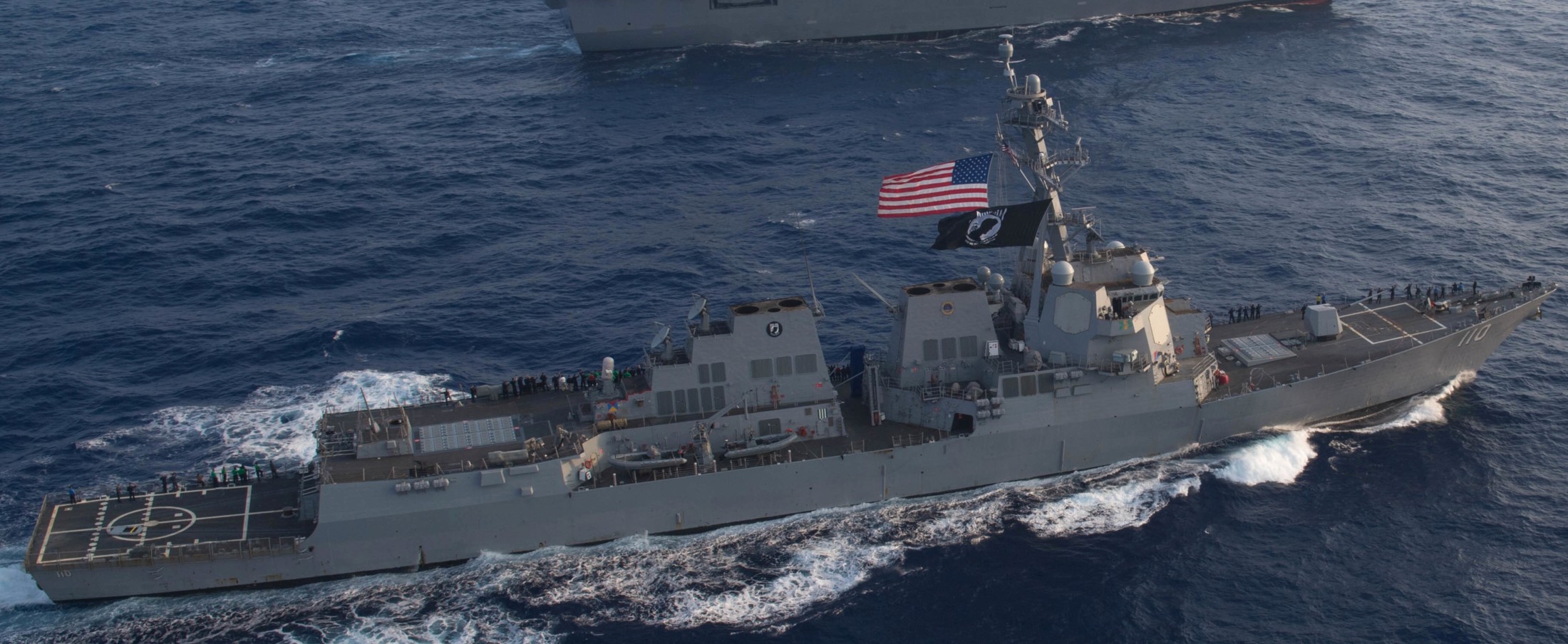 Pacific Ocean - June 2018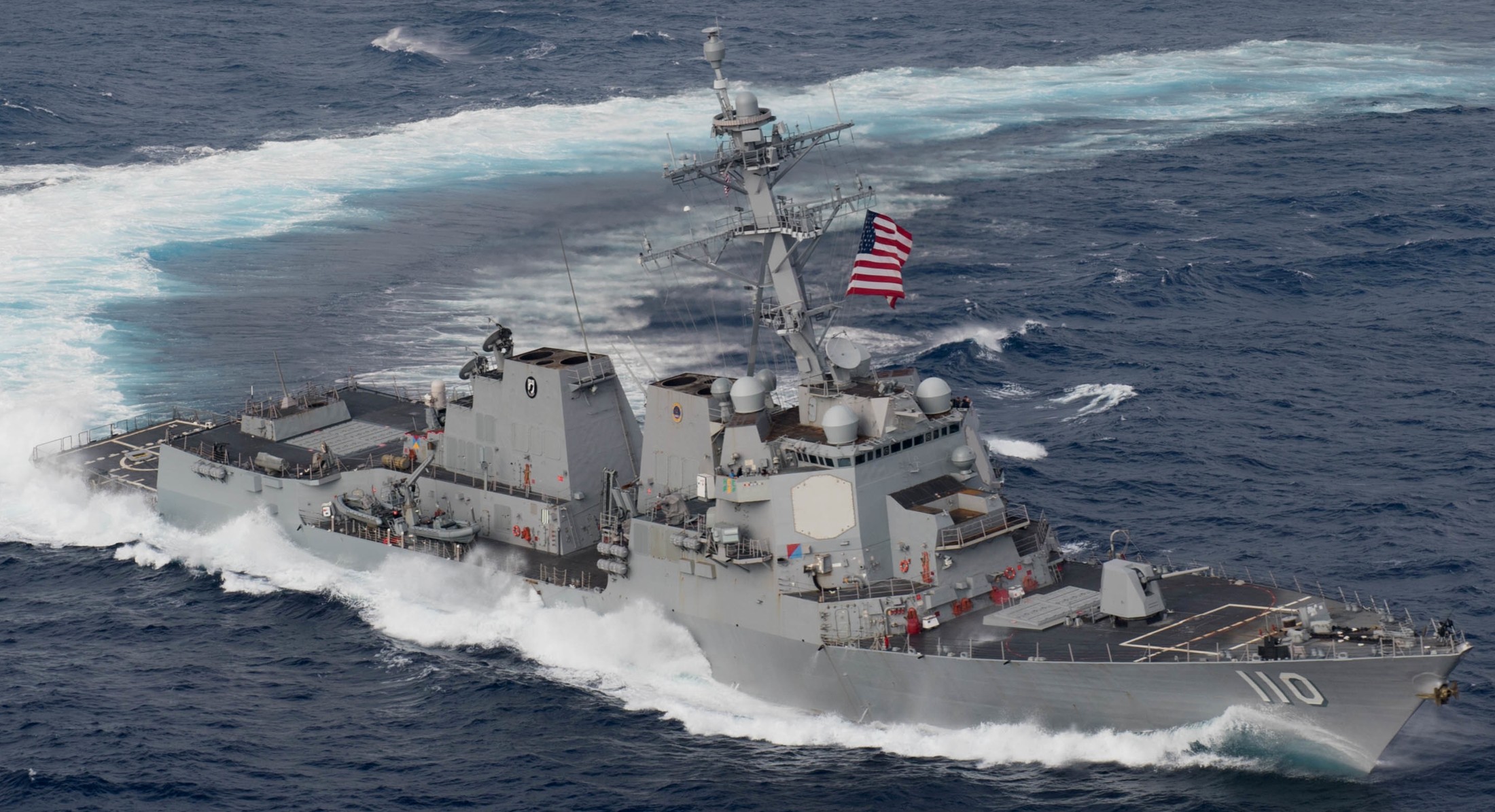 Pacific Ocean - June 2018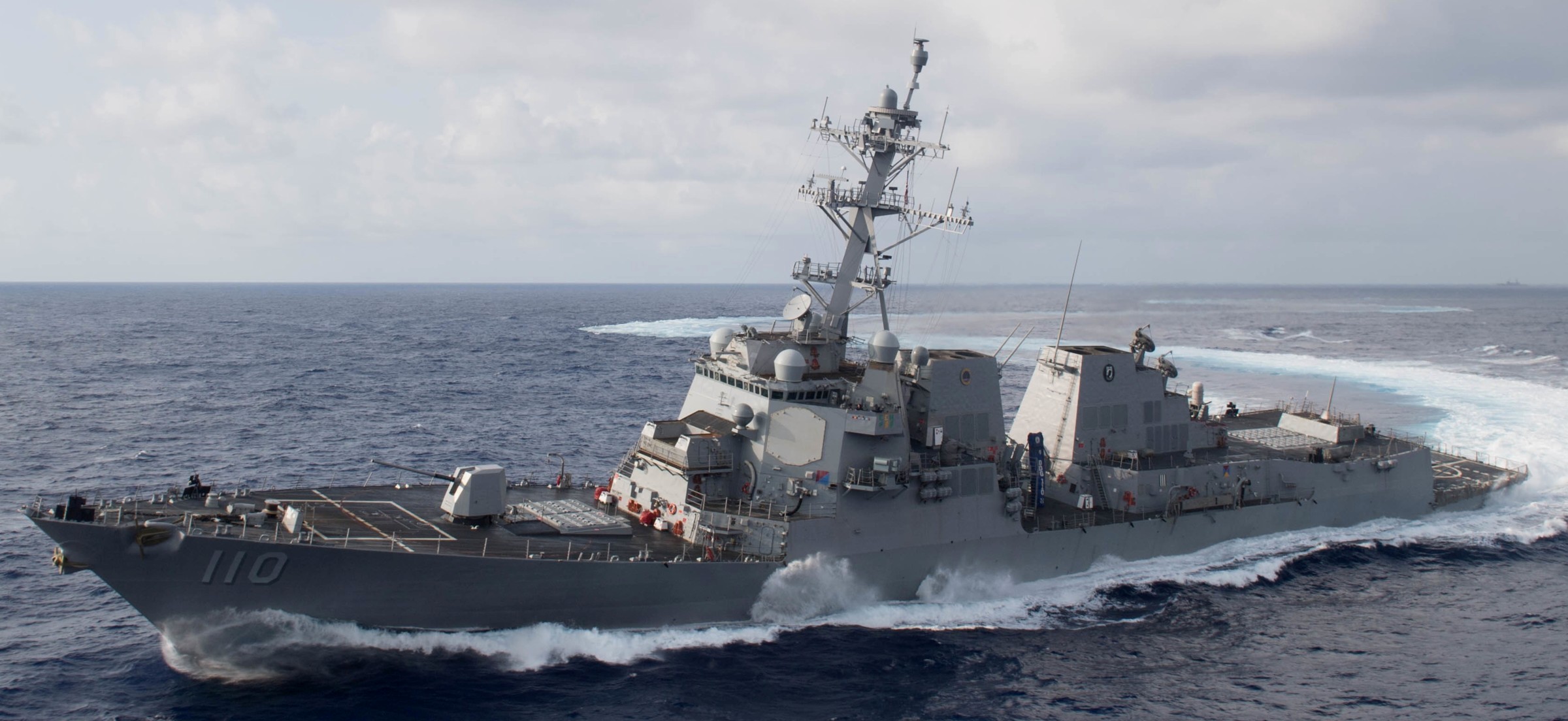 Pacific Ocean - June 2018



Pacific Ocean - June 2018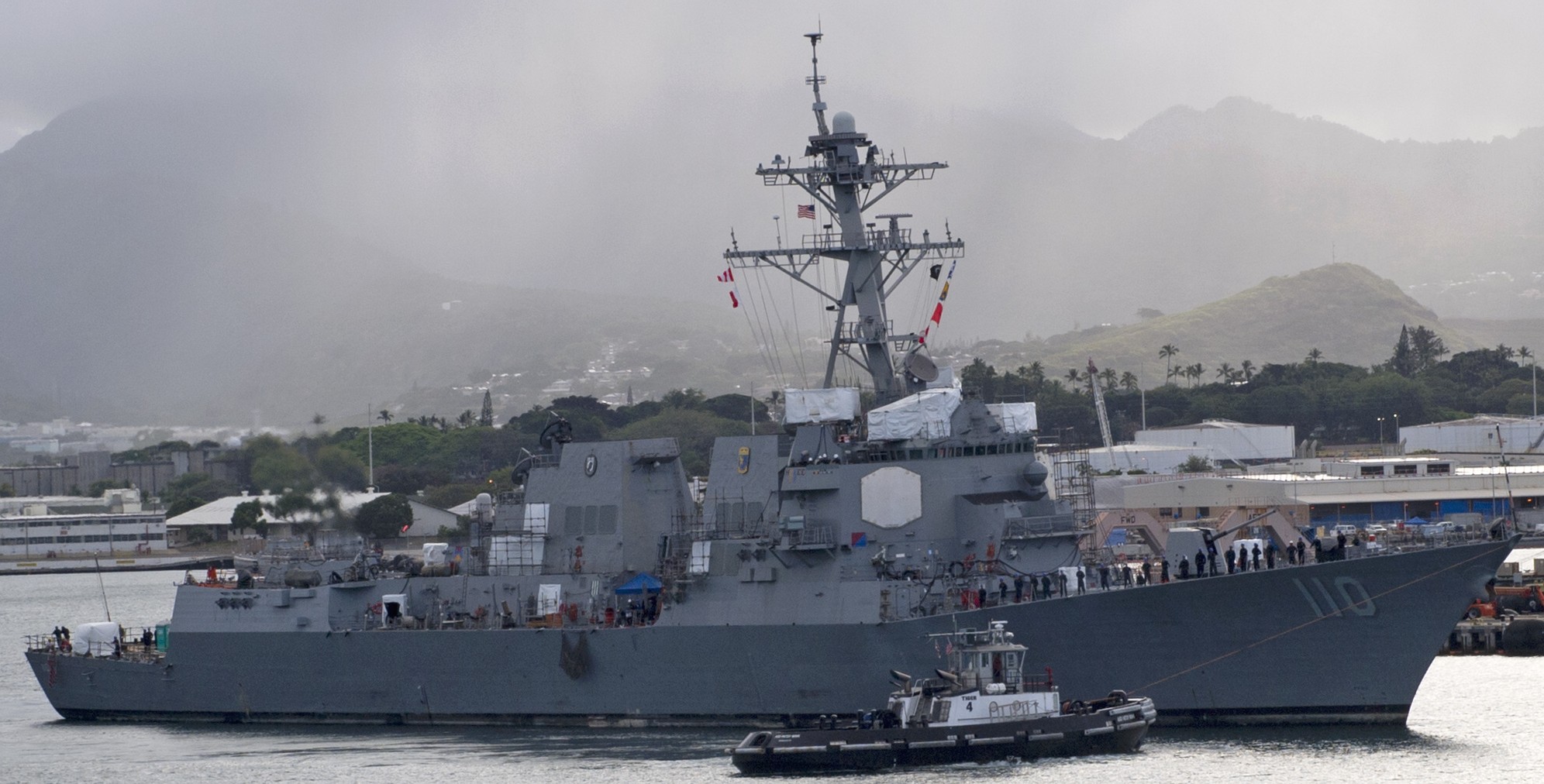 Joint Base Pearl Harbor, Hickam, Hawaii - April 2017


USS William P. Lawrence arrived at Joint Base Pearl Harbor-Hickam, November 14, 2016 as part of a homeport swap with USS Paul Hamilton (DDG 60)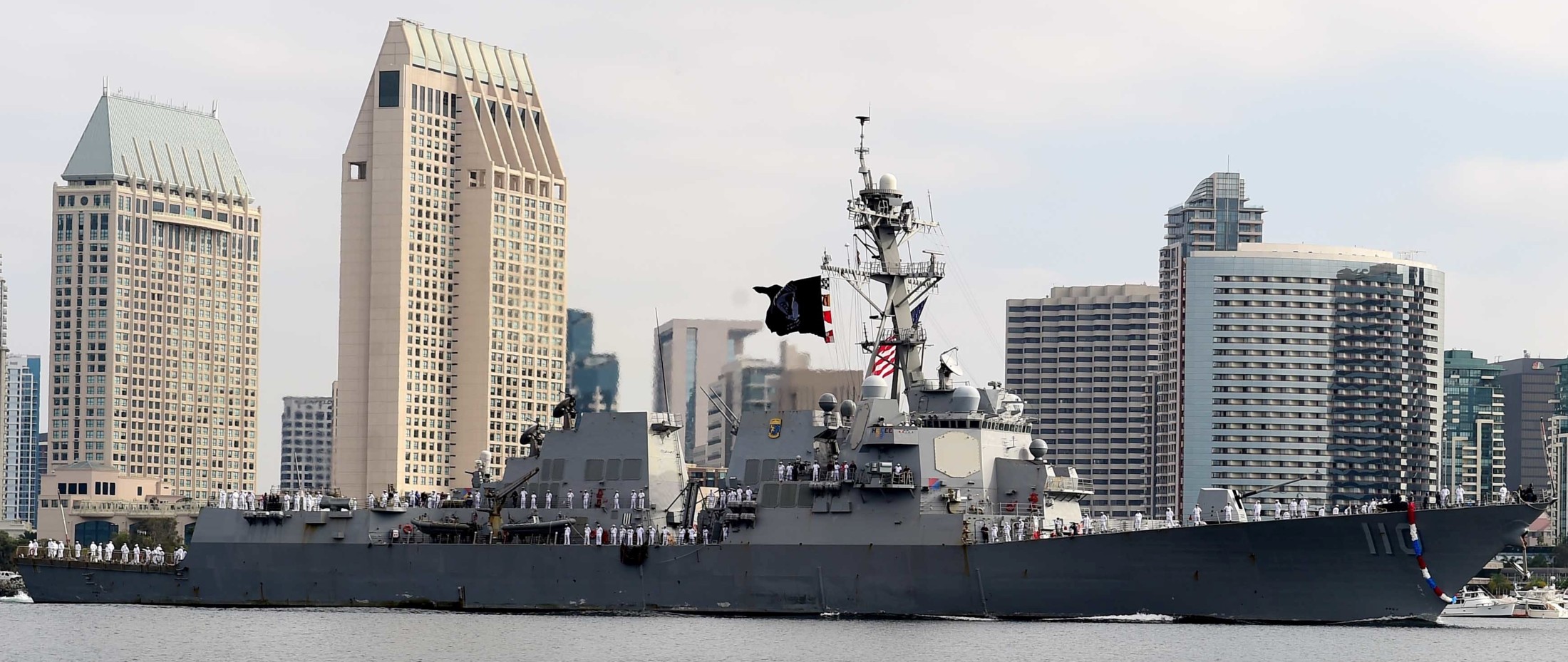 returning to Naval Base San Diego, California - August 11, 2016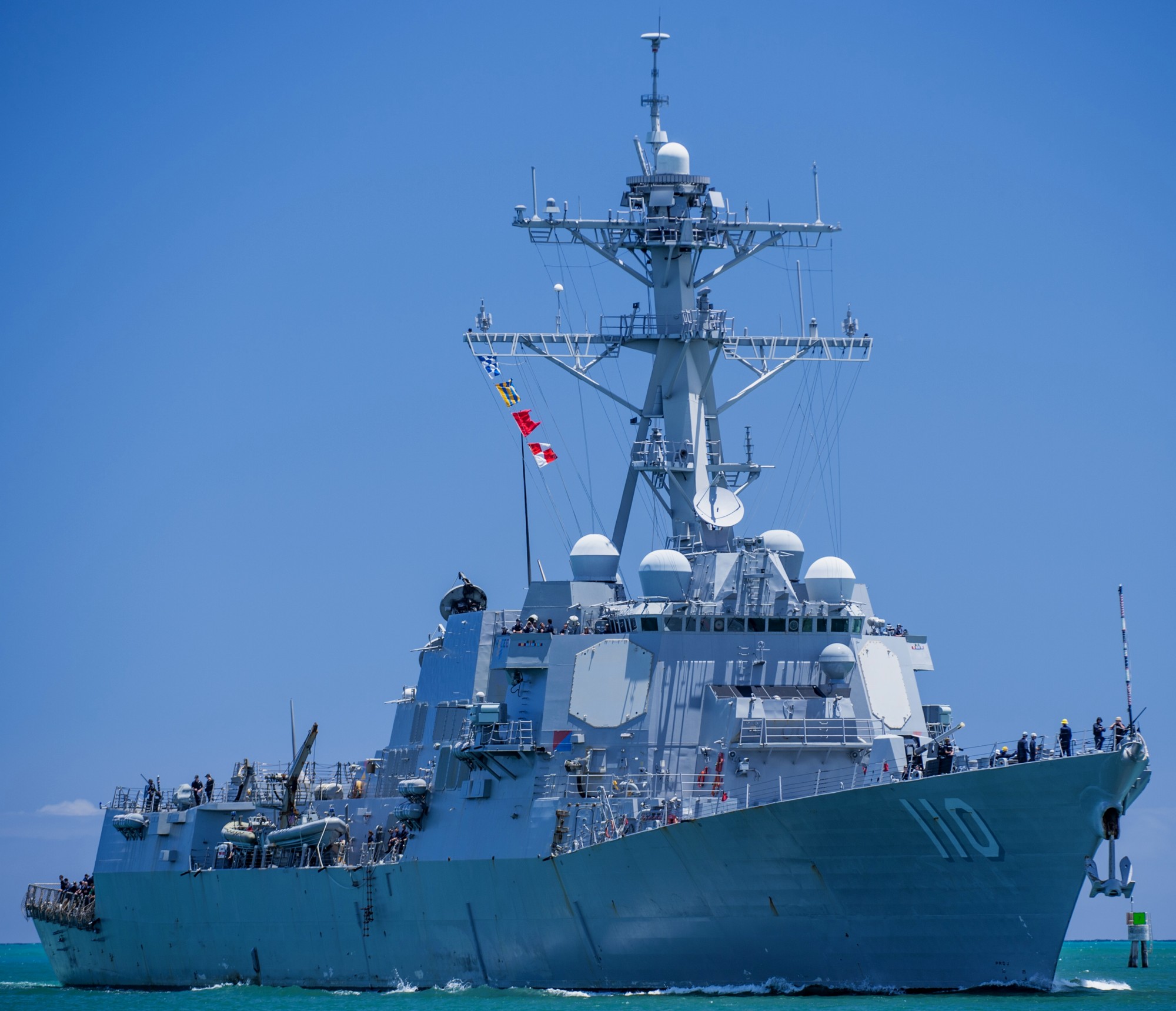 arriving at Joint Base Pearl Harbor, Hickam, Hawaii after exercise RIMPAC - August 2016




arriving at Joint Base Pearl Harbor, Hickam, Hawaii after exercise RIMPAC - August 2016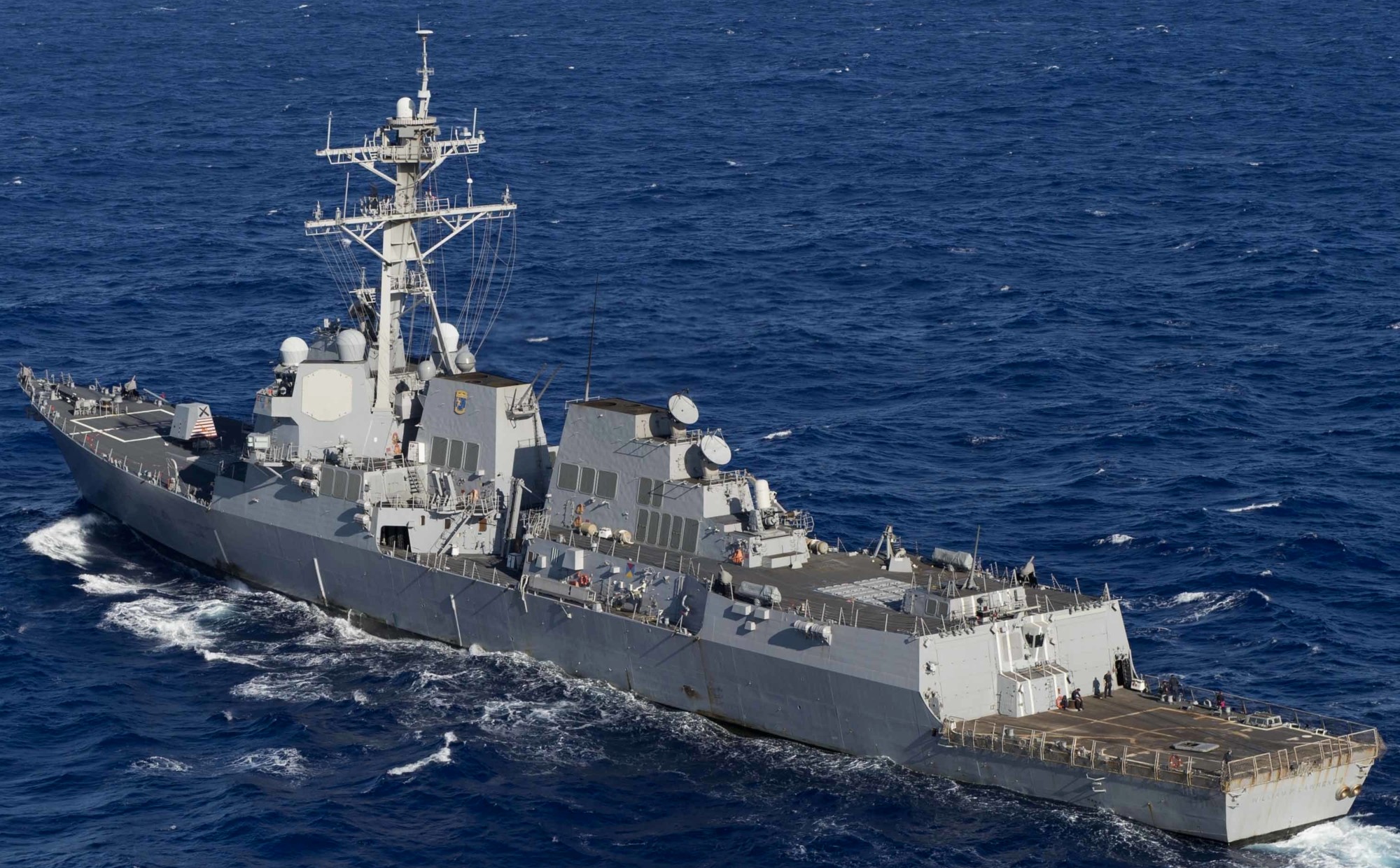 during exercise RIMPAC 16 - Pacific Ocean - July 2016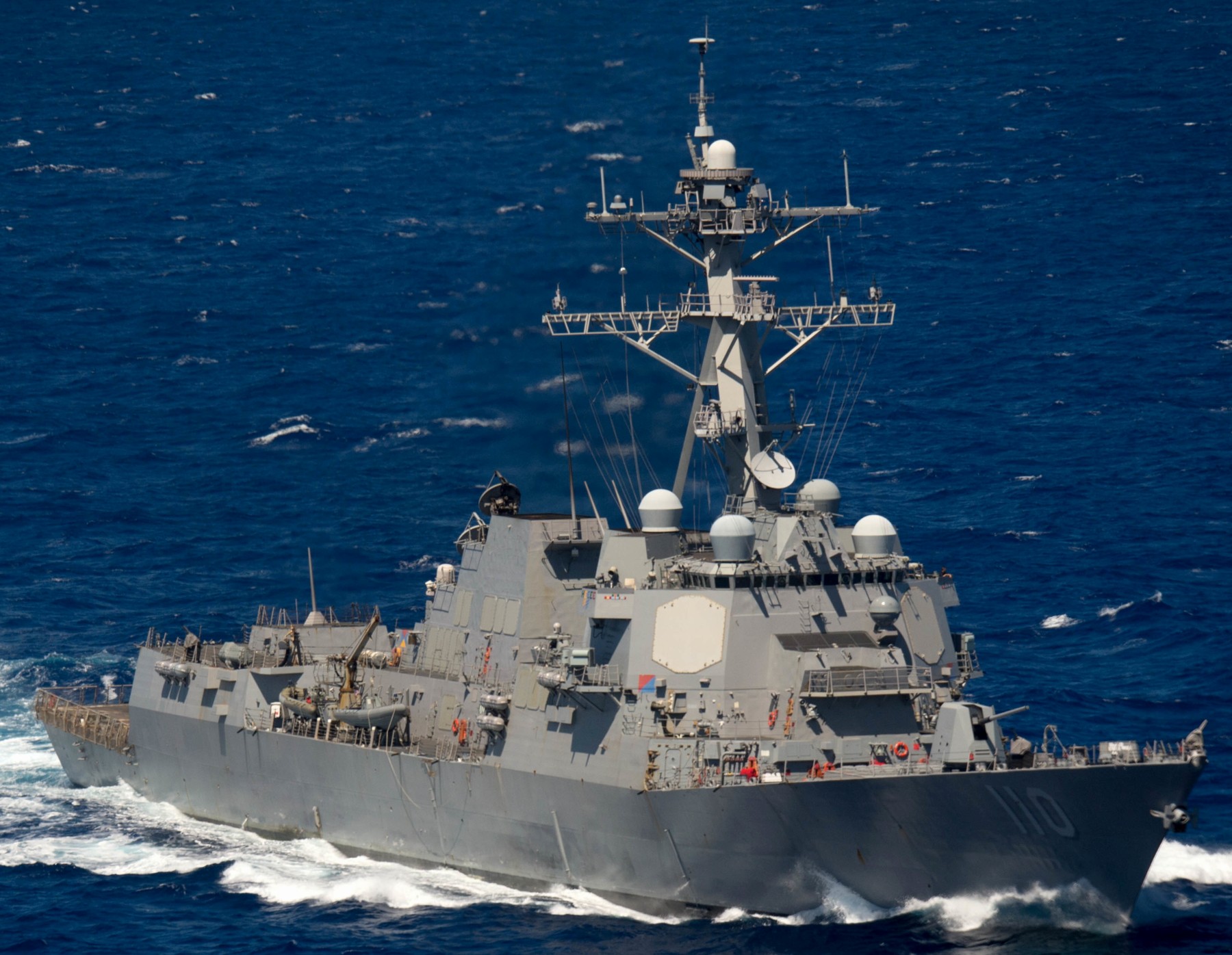 during exercise RIMPAC 16 - Pacific Ocean - July 2016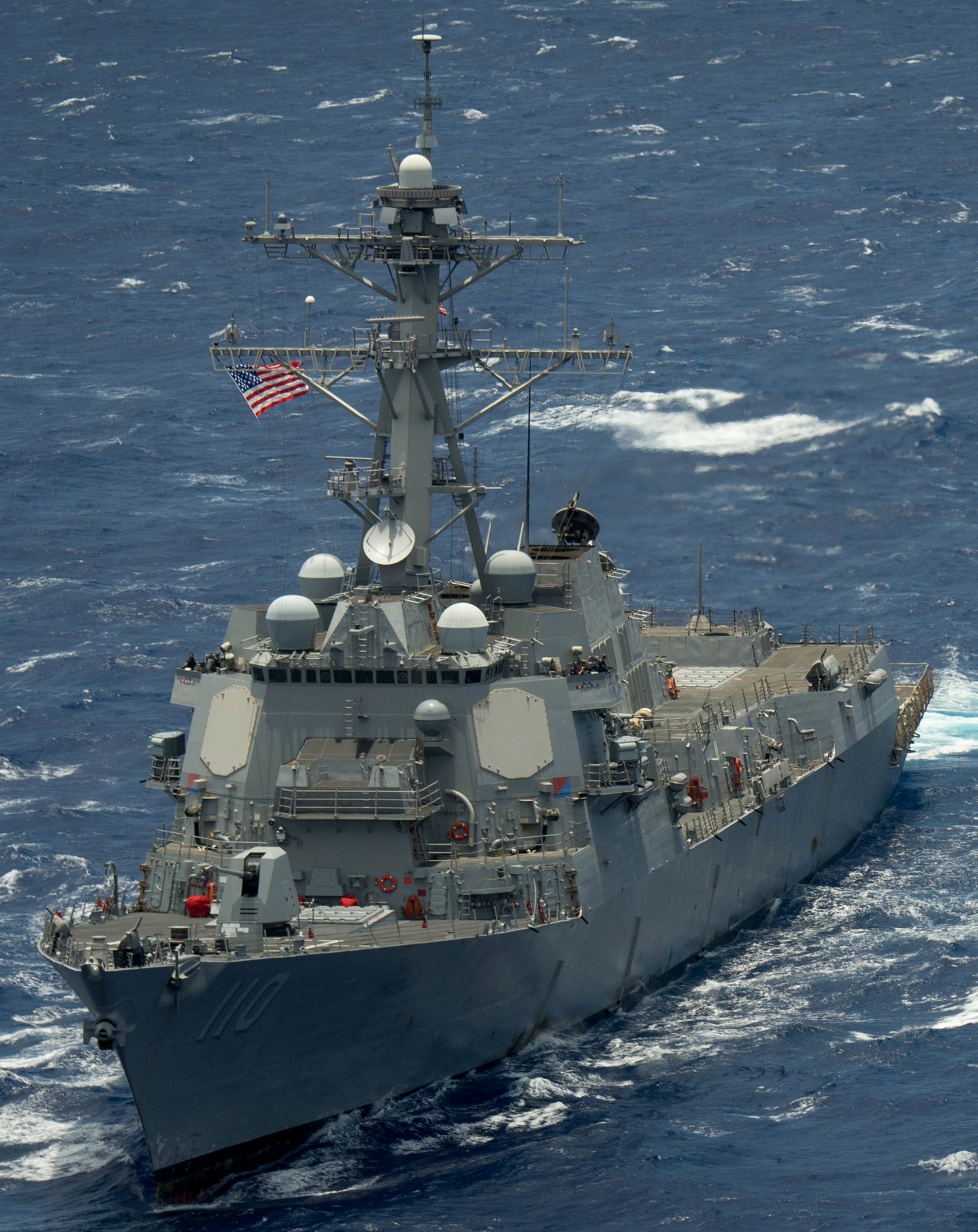 during exercise RIMPAC 16 - Pacific Ocean - July 2016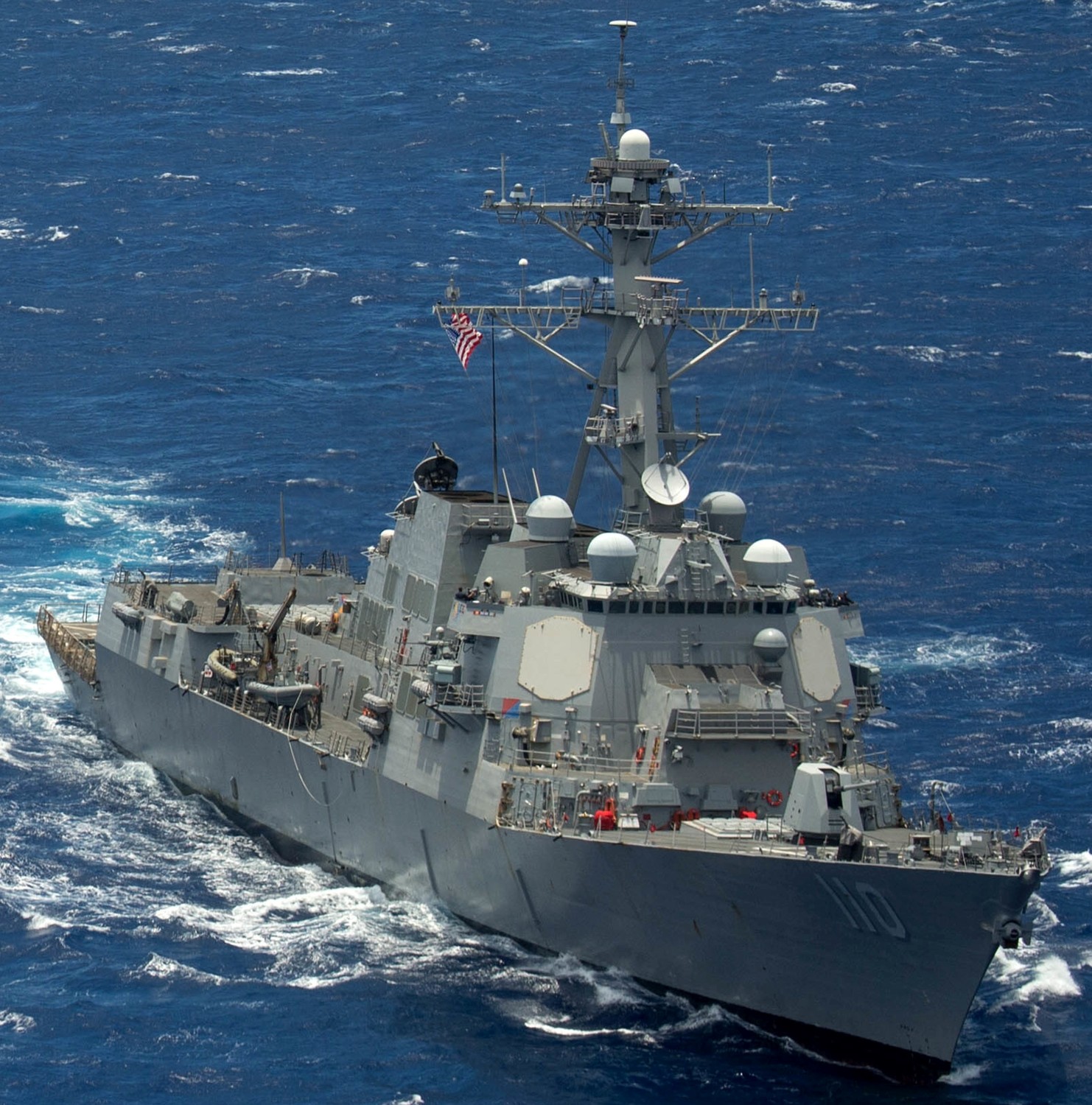 during exercise RIMPAC 16 - Pacific Ocean - July 2016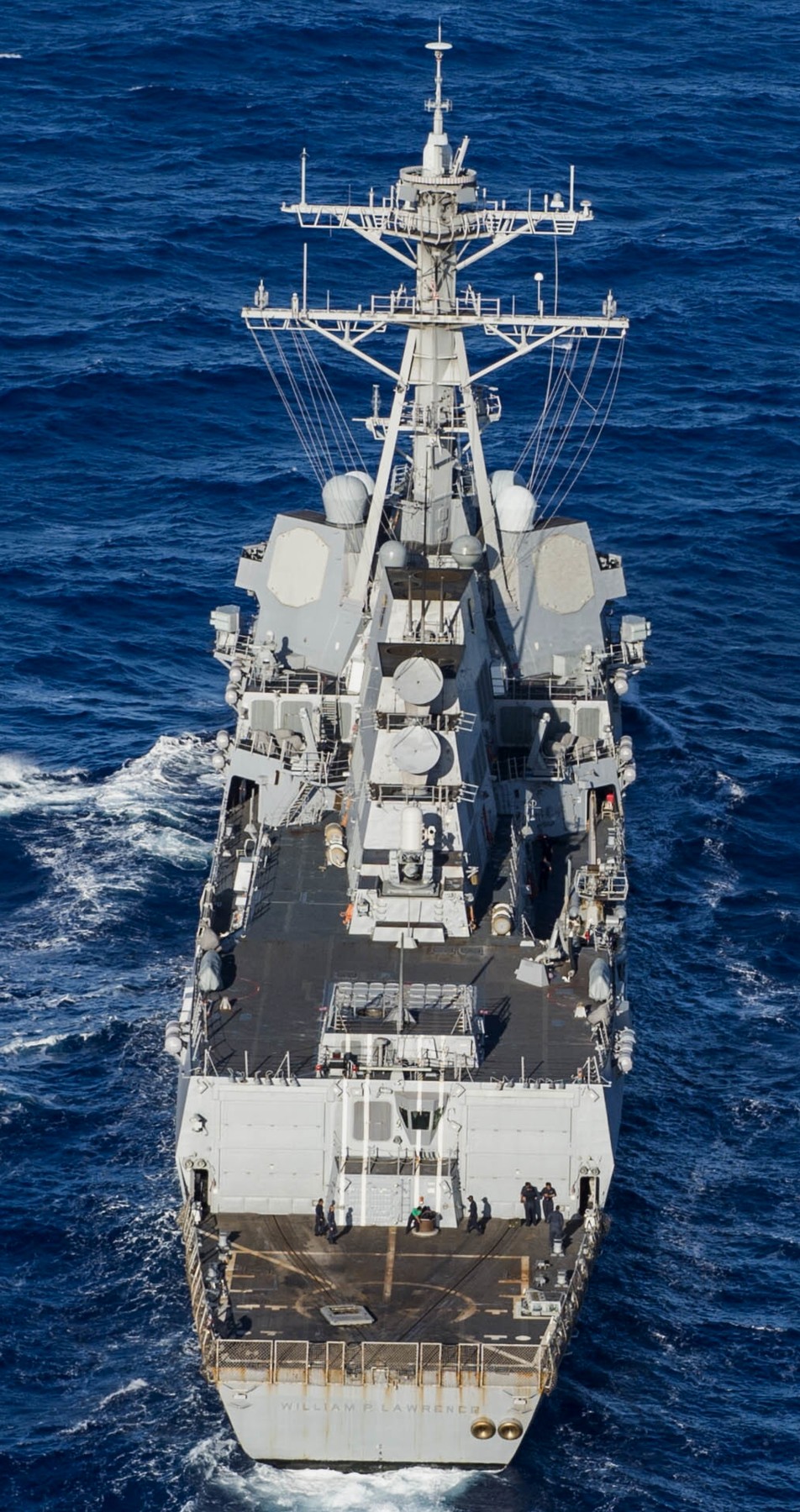 during exercise RIMPAC 16 - Pacific Ocean - July 2016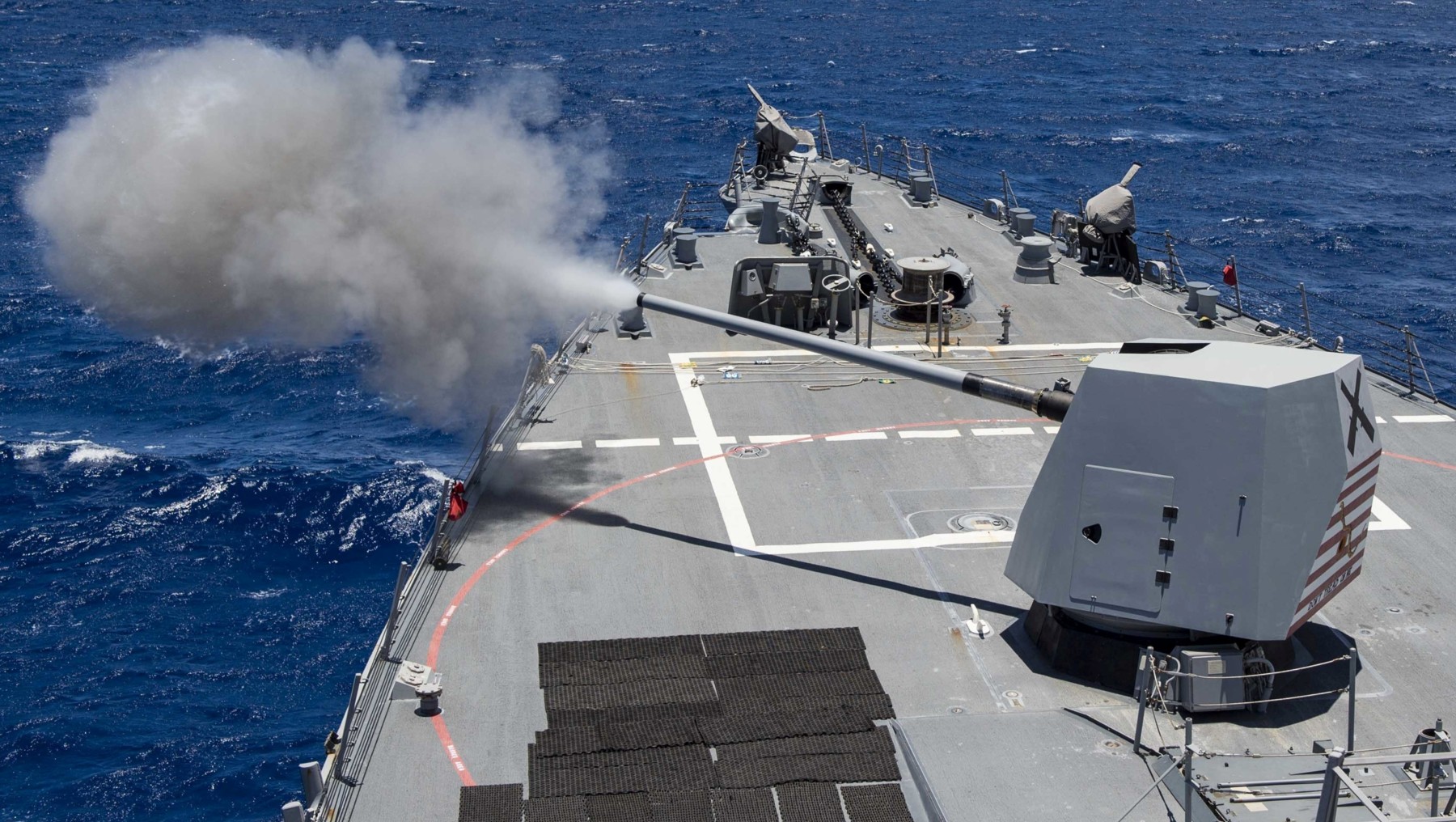 Mk.45 Mod.4 gun fire during exercise RIMPAC 16 - Pacific Ocean - July 2016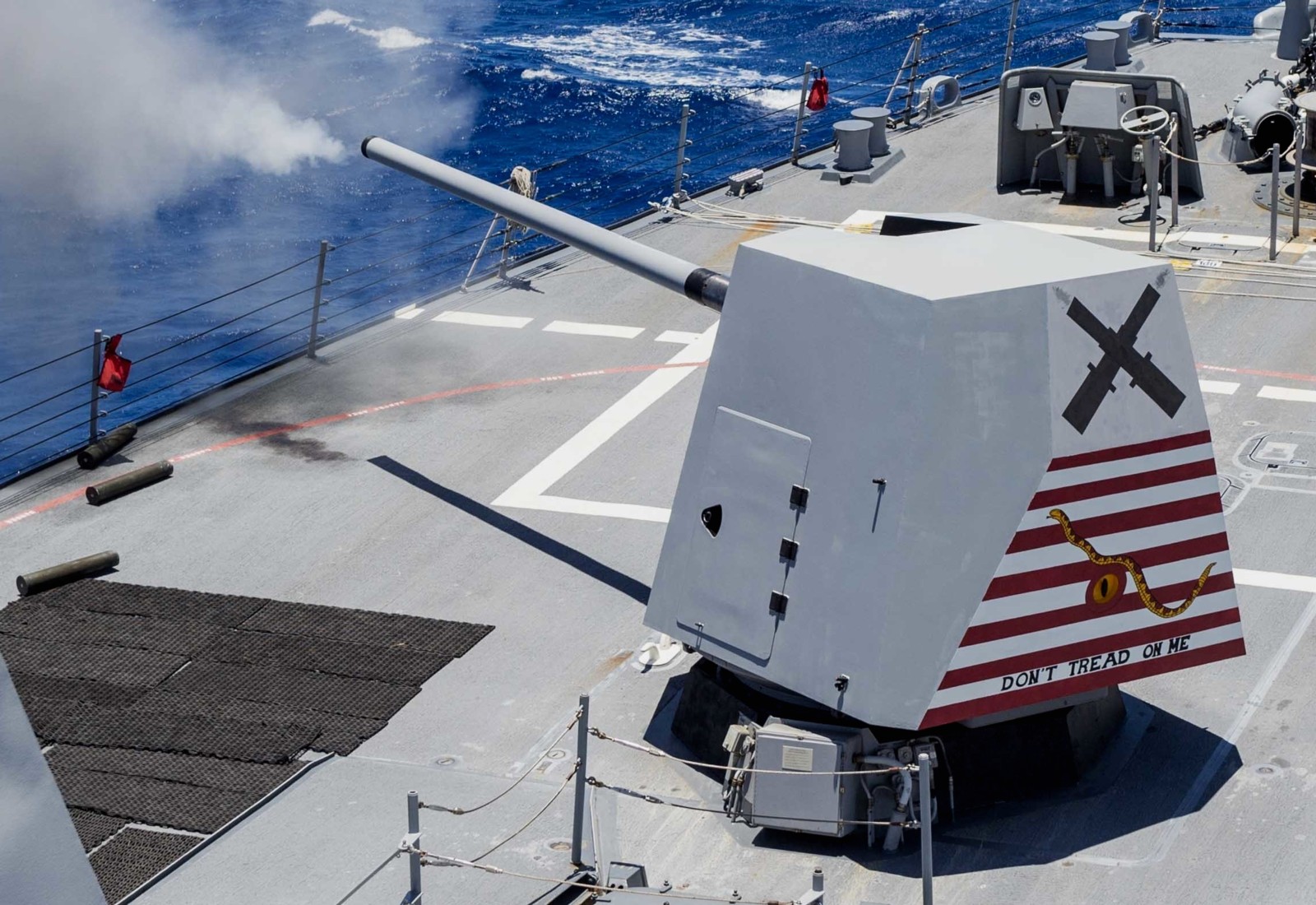 Mk.45 Mod.4 gun fire during exercise RIMPAC 16 - Pacific Ocean - July 2016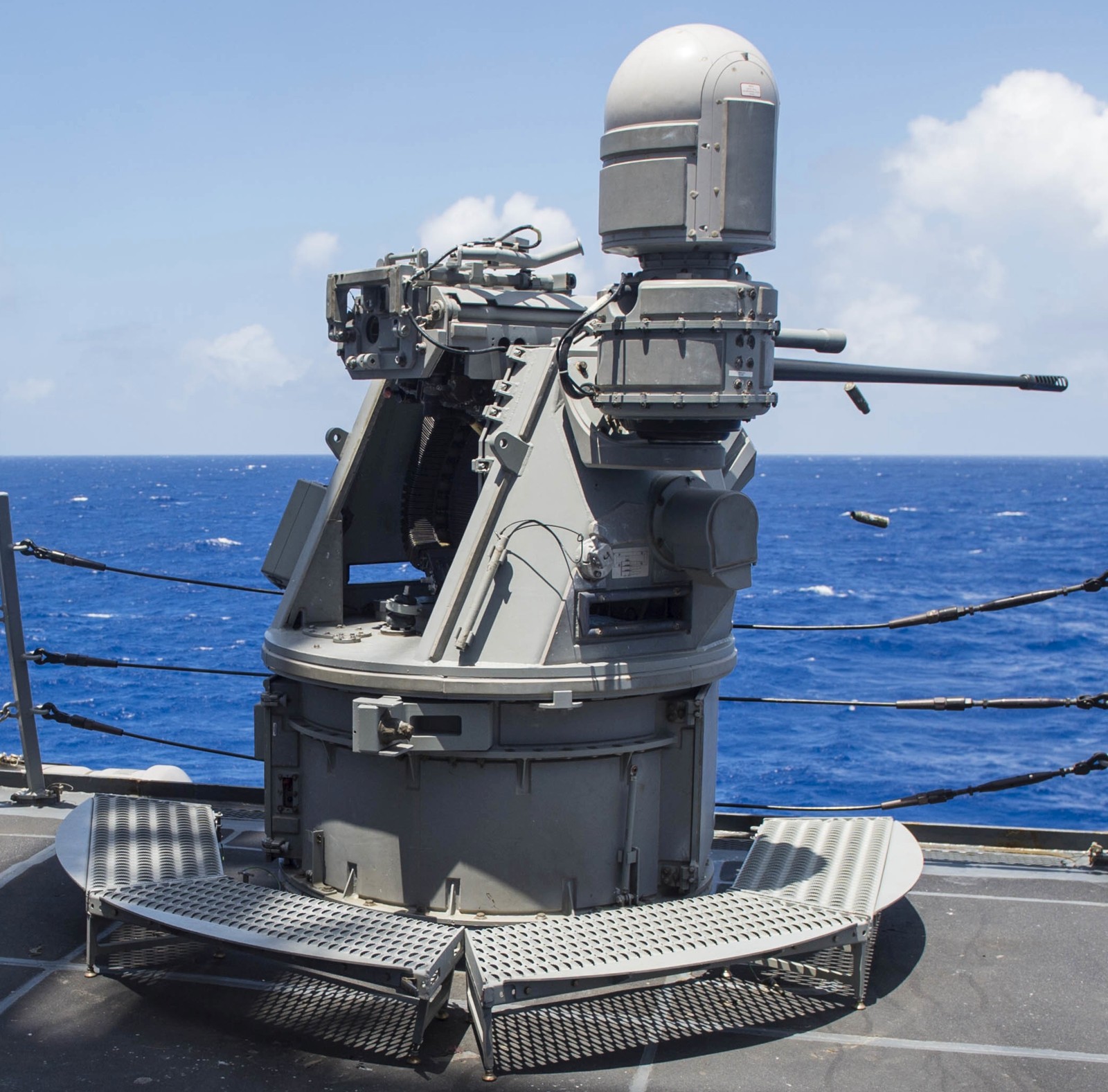 Mk.38 Mod.2 machine gun fire during exercise RIMPAC 16 - Pacific Ocean - July 2016



during exercise RIMPAC 16 - Pacific Ocean - July 2016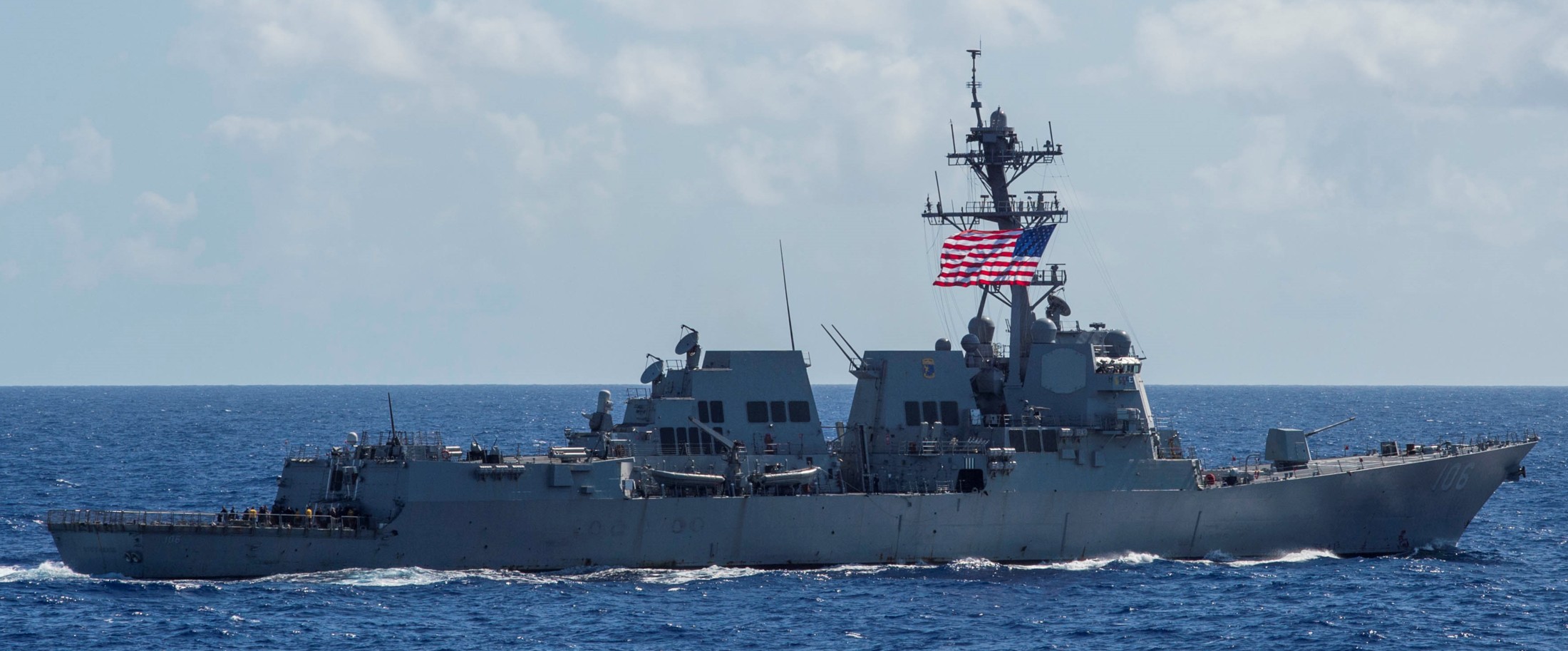 Philippine Sea - June 2016




Philippine Sea - June 2016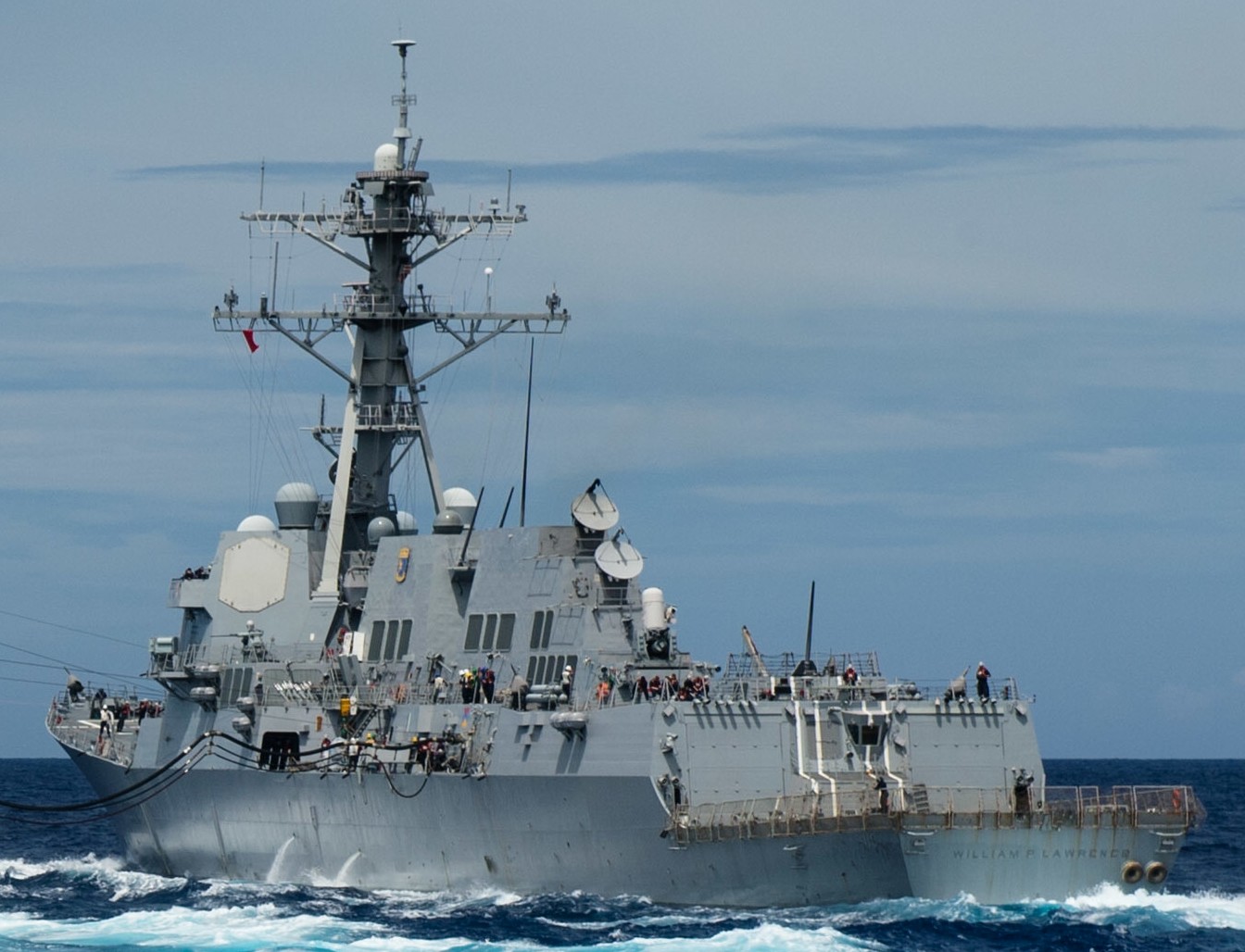 Philippine Sea - June 2016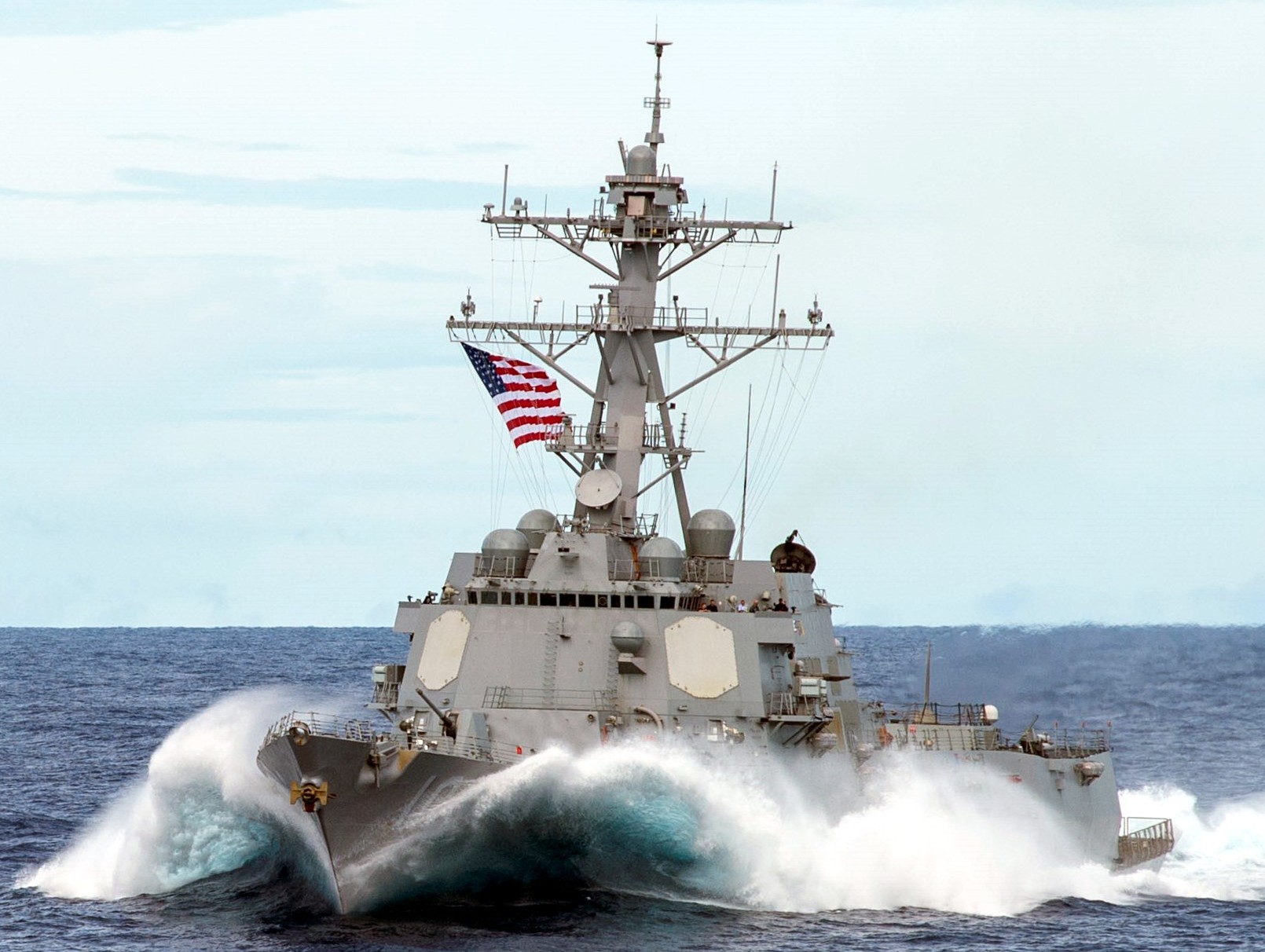 Philippine Sea - June 2016




Pacific Ocean - February 2016



Pacific Ocean - March 2016



Pacific Ocean - February 2016




Pacific Ocean - February 2016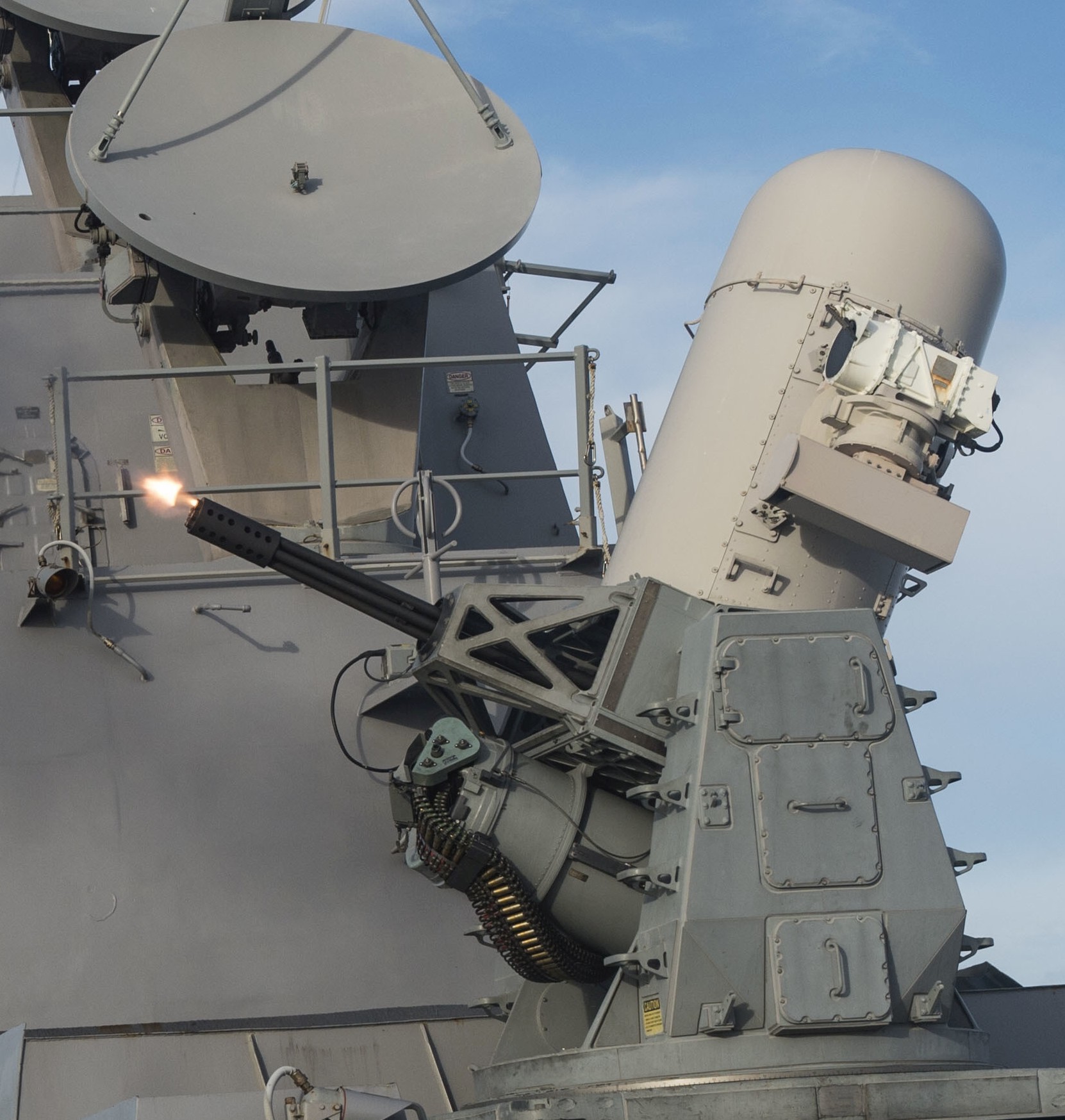 Mk.15 Phalanx close-in weapon system (CIWS) fire exercise - Pacific Ocean - January 2016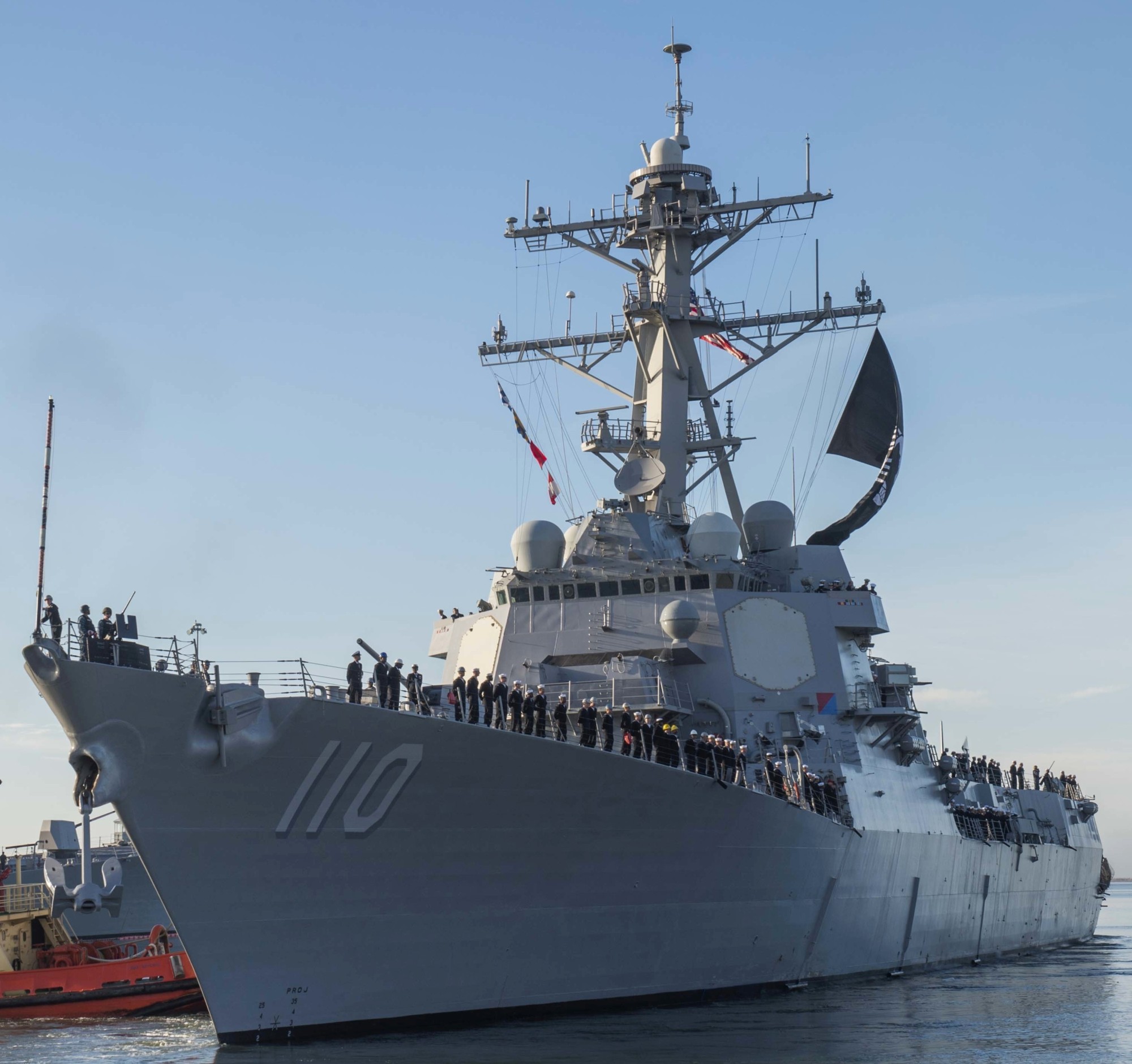 returning to Naval Base San Diego, California - January 2016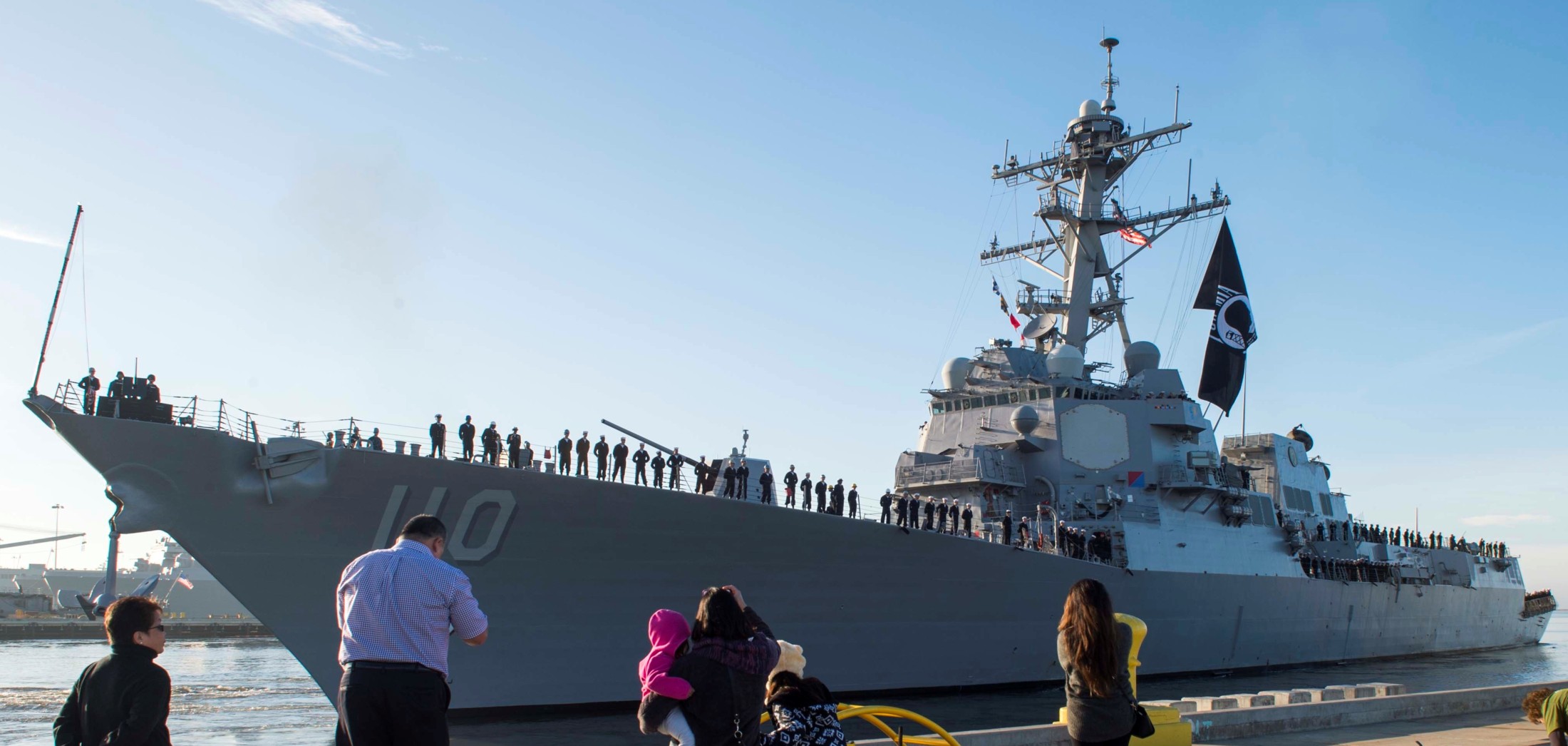 returning to Naval Base San Diego, California - January 2016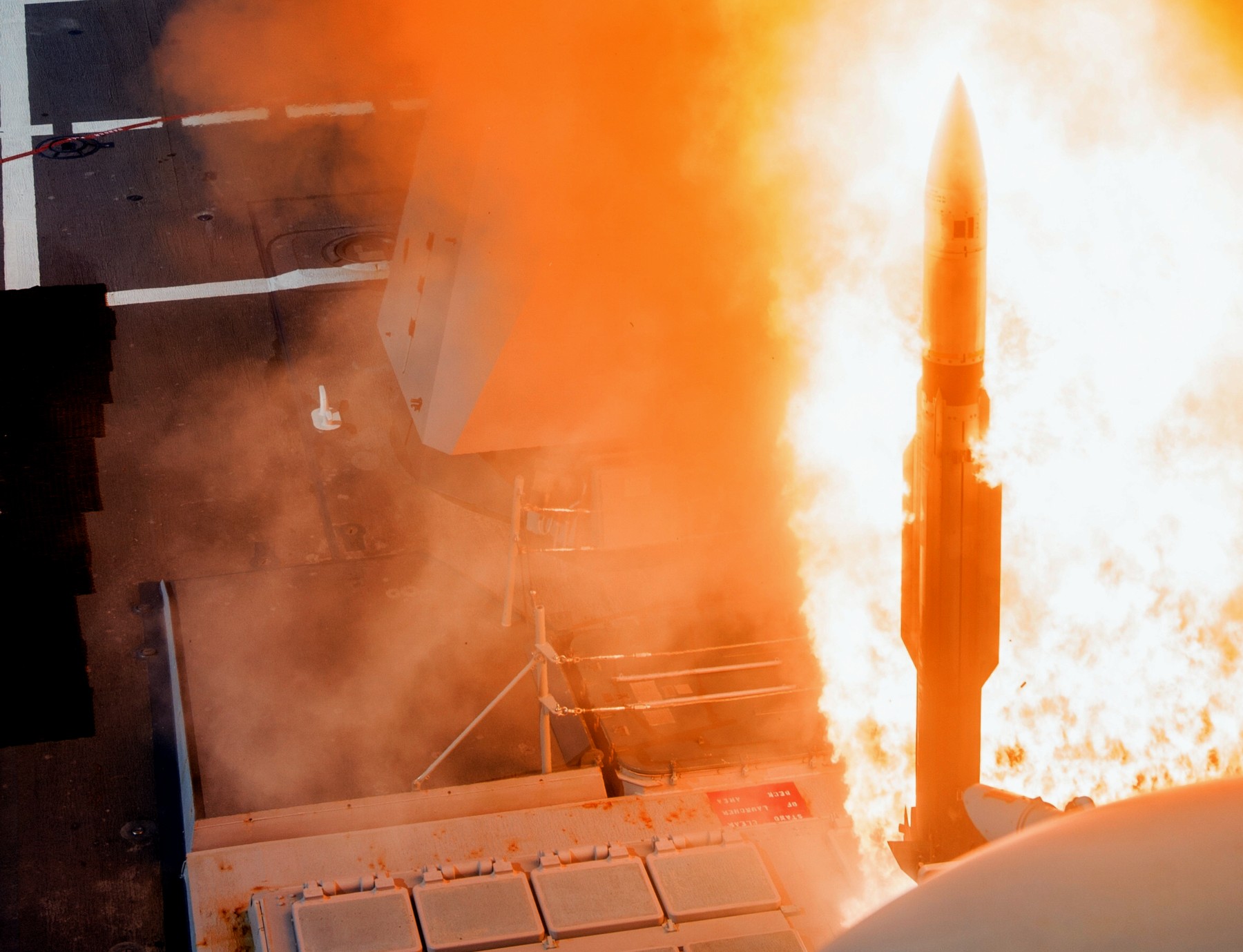 a Standard Missile SM-2 was fired from the forward Mk.41 Vertical Launching System (VLS) - Pacific Ocean - November 2015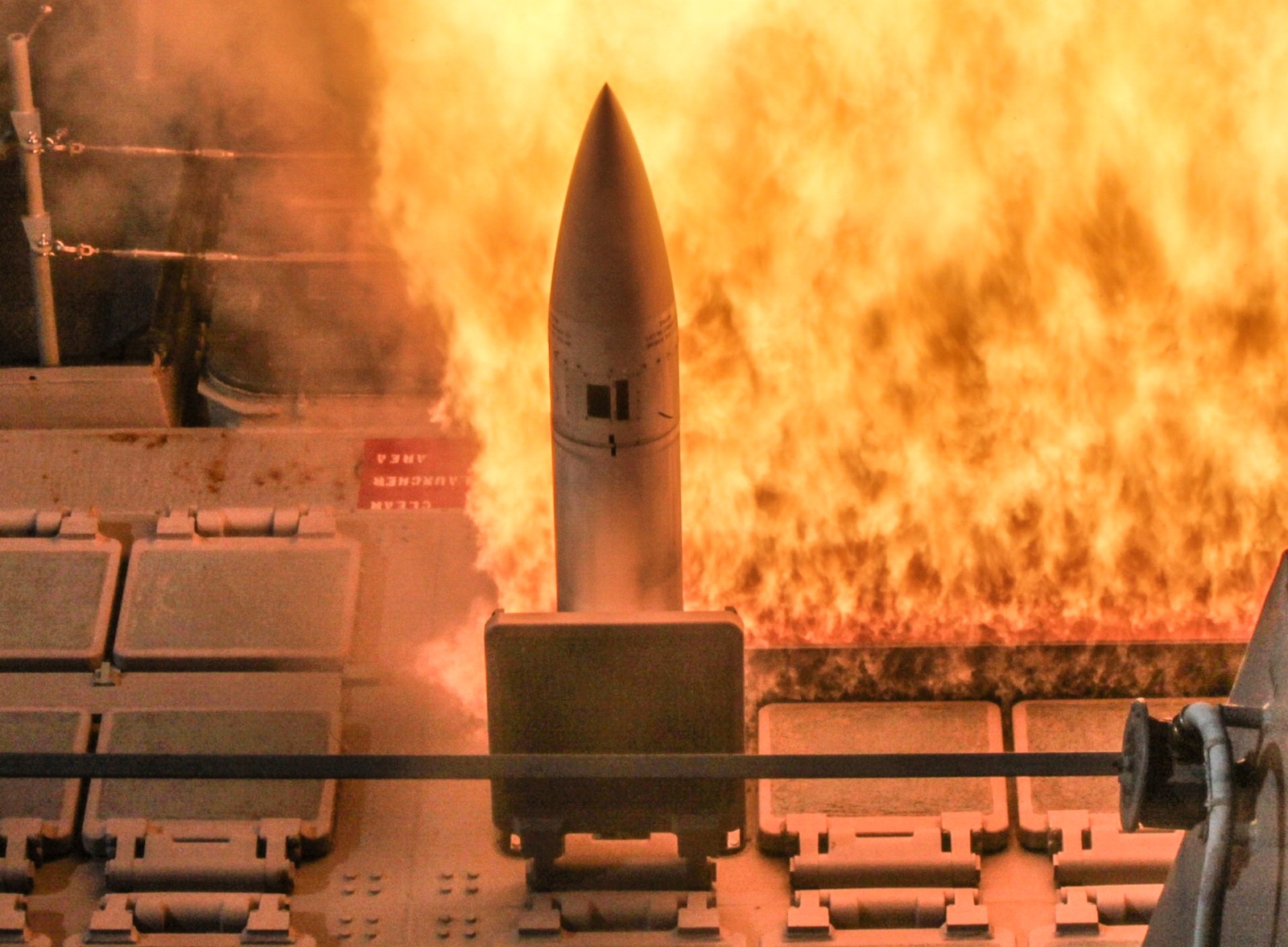 a Standard Missile SM-2 was fired from the forward Mk.41 Vertical Launching System (VLS) - Pacific Ocean - November 2015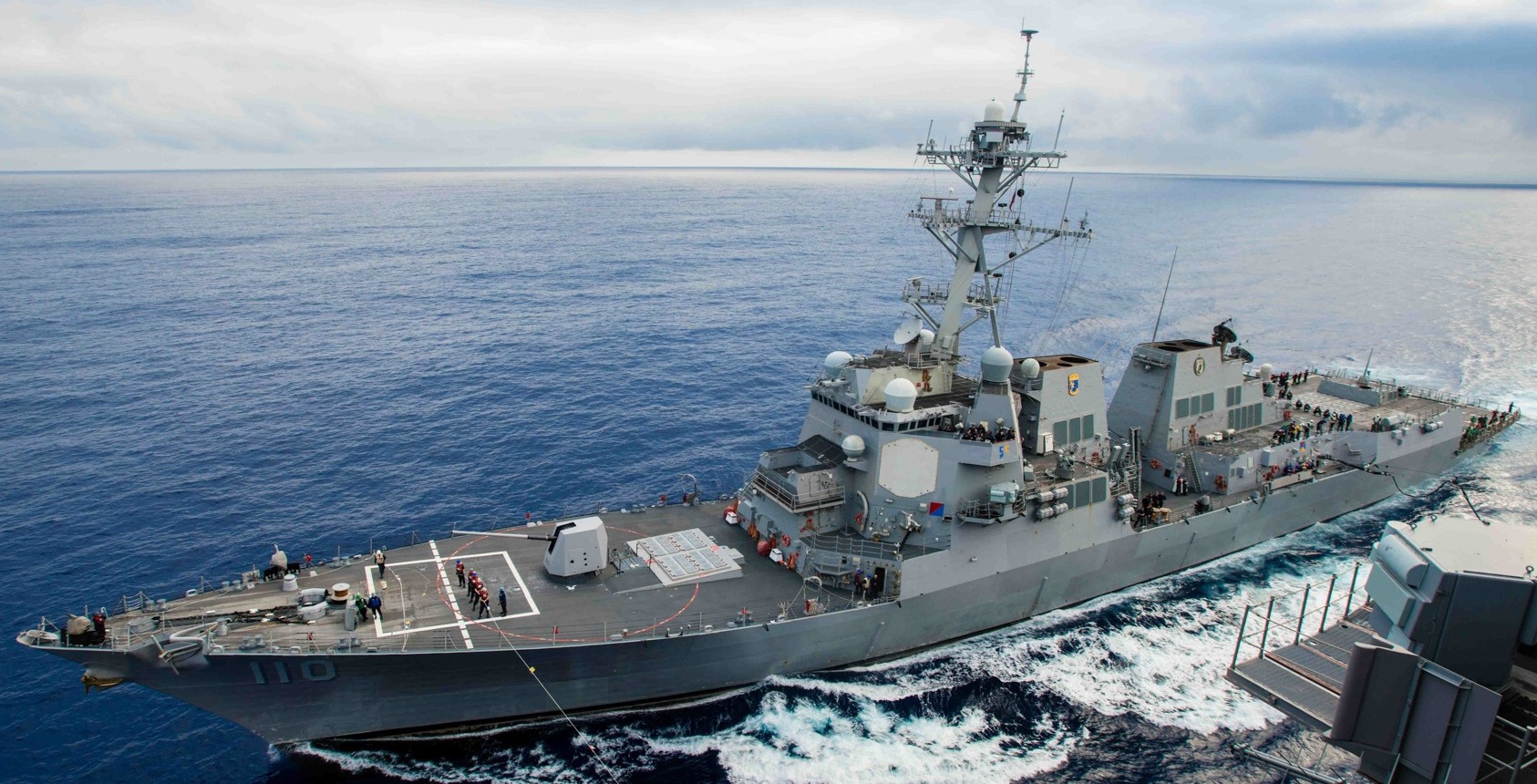 Pacific Ocean - August 2015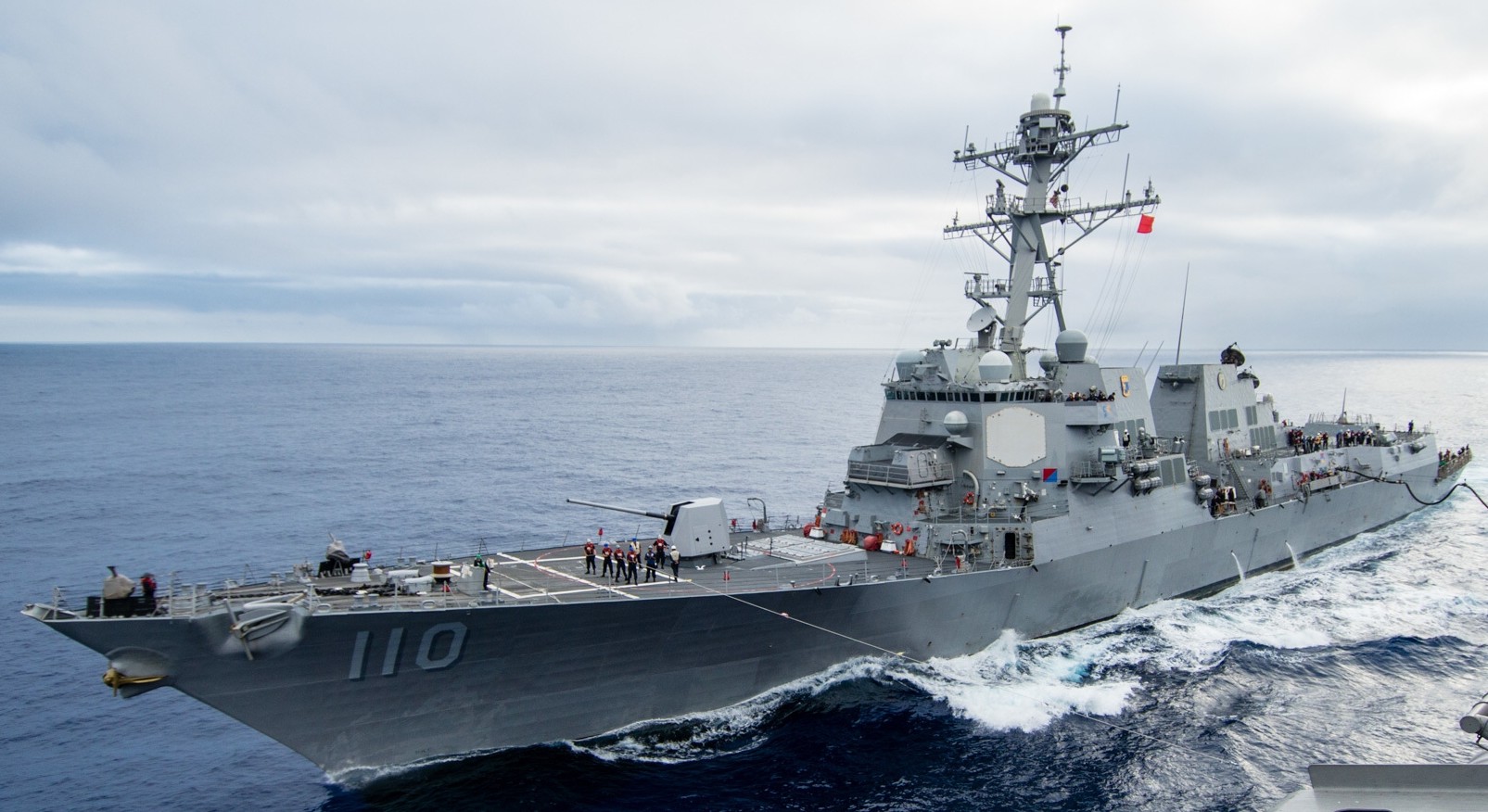 Pacific Ocean - August 2015



Pacific Ocean - August 2015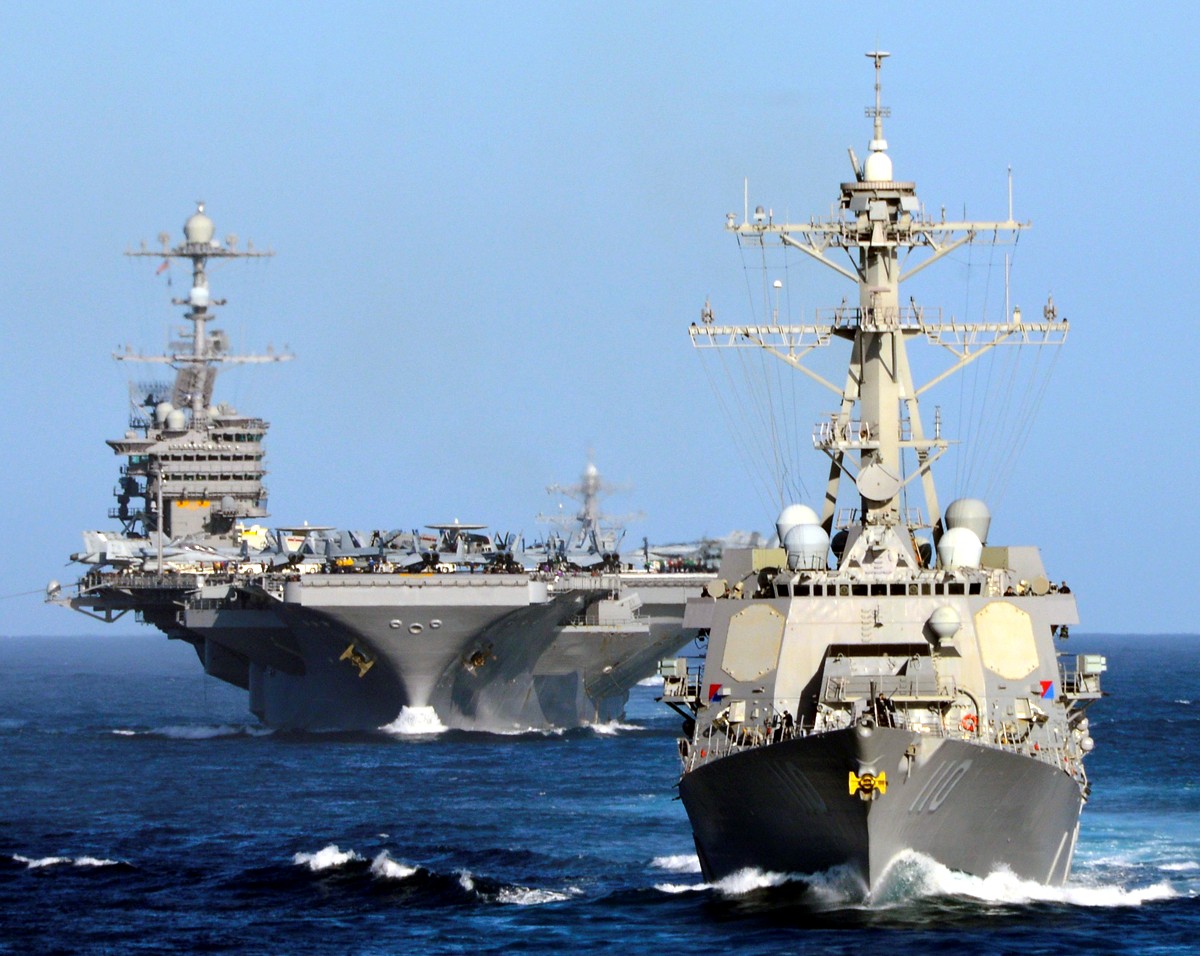 with USS John C. Stennis (CVN 74) - Pacific Ocean - August 2015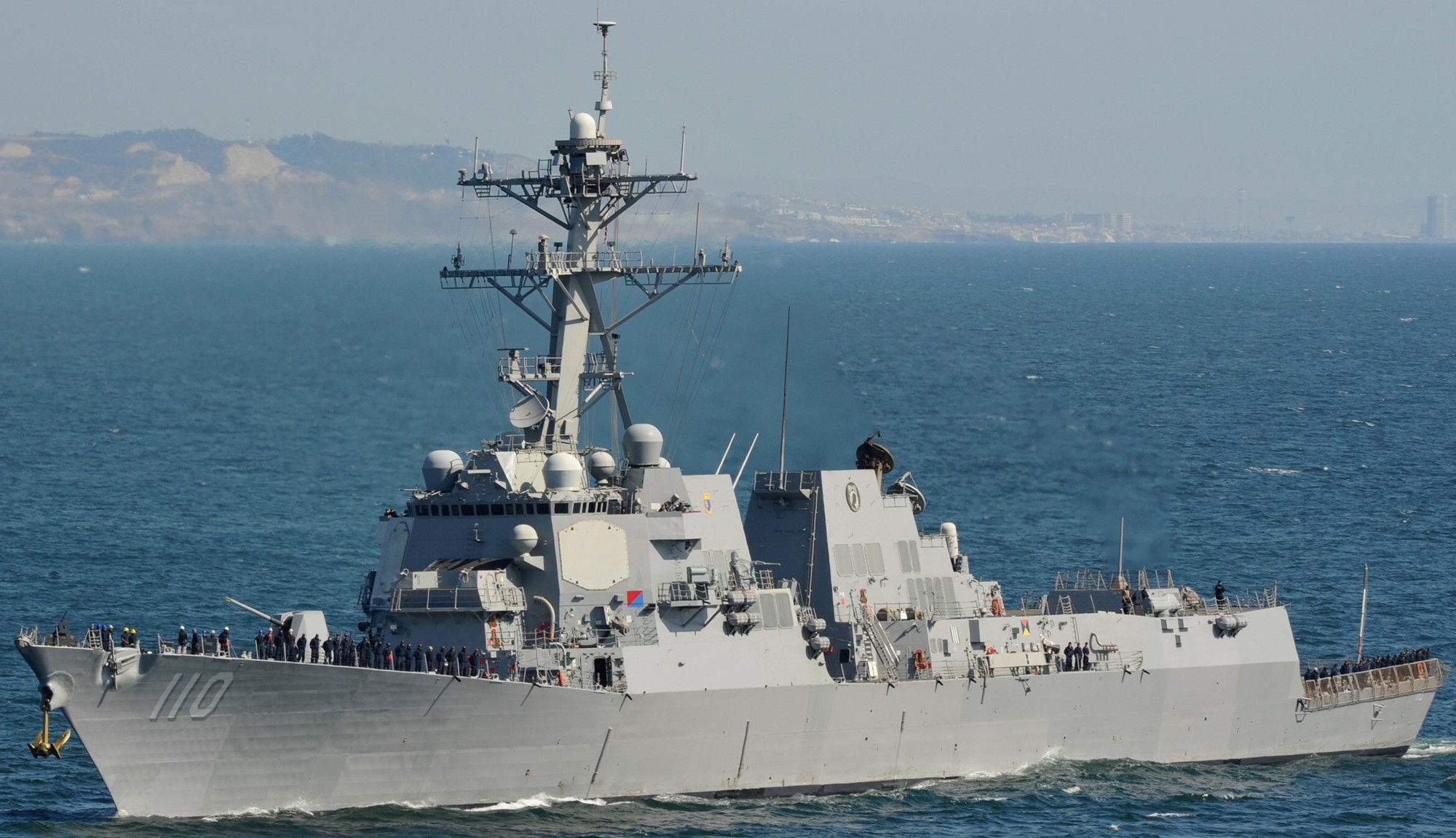 off California - May 2015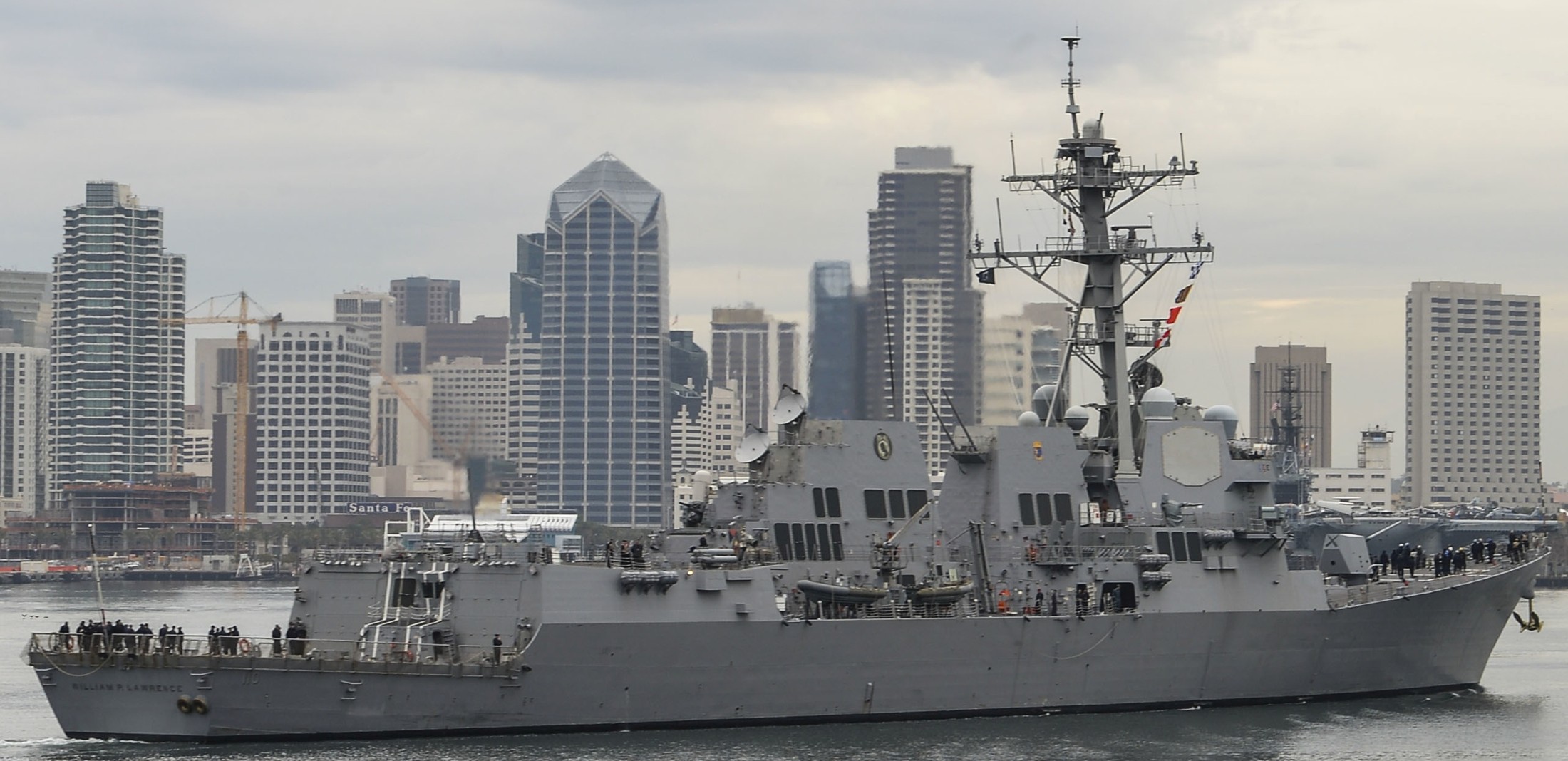 San Diego, California - January 2015




San Diego, California - November 2014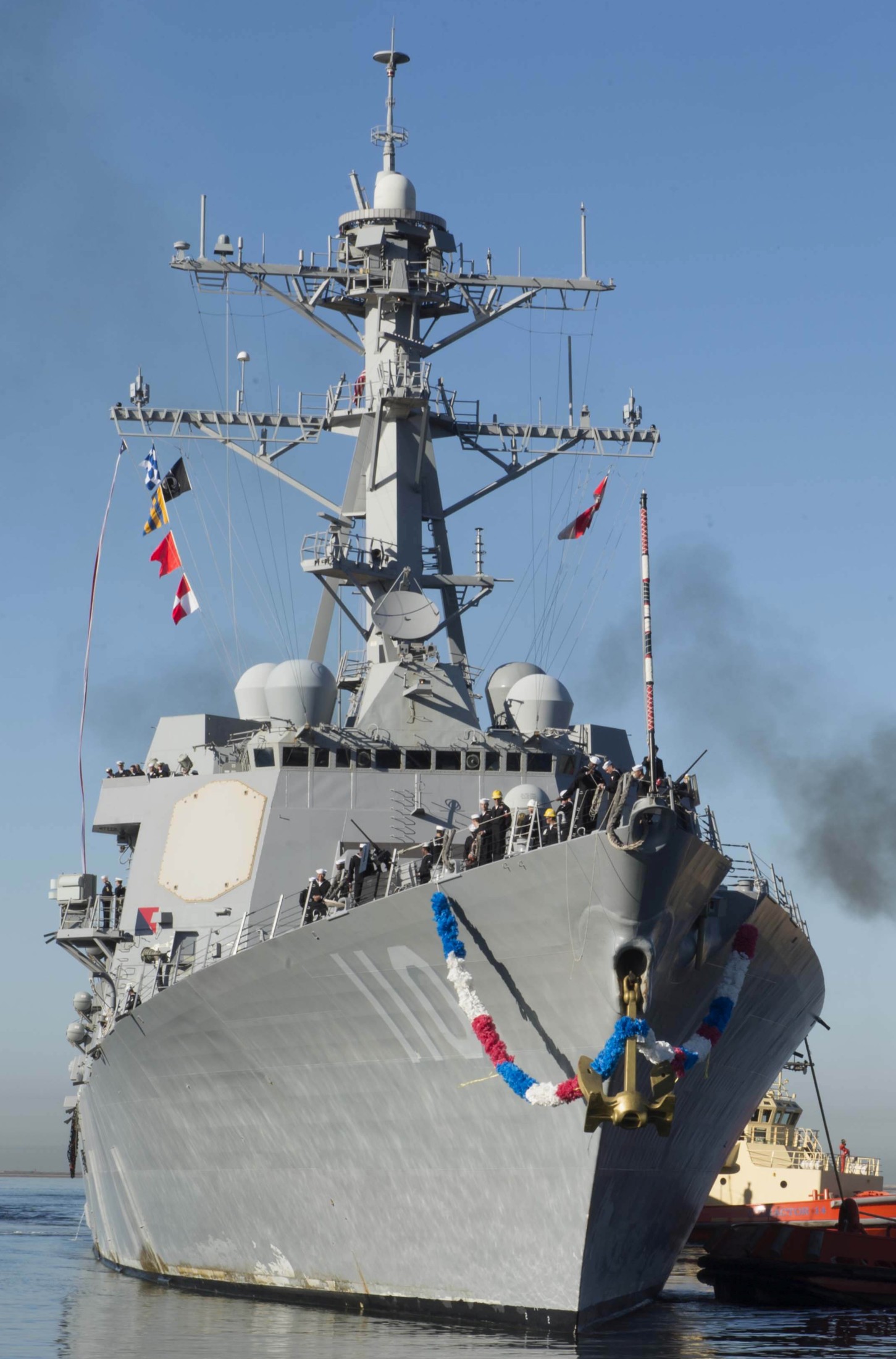 returning to Naval Base San Diego, California - November 8, 2013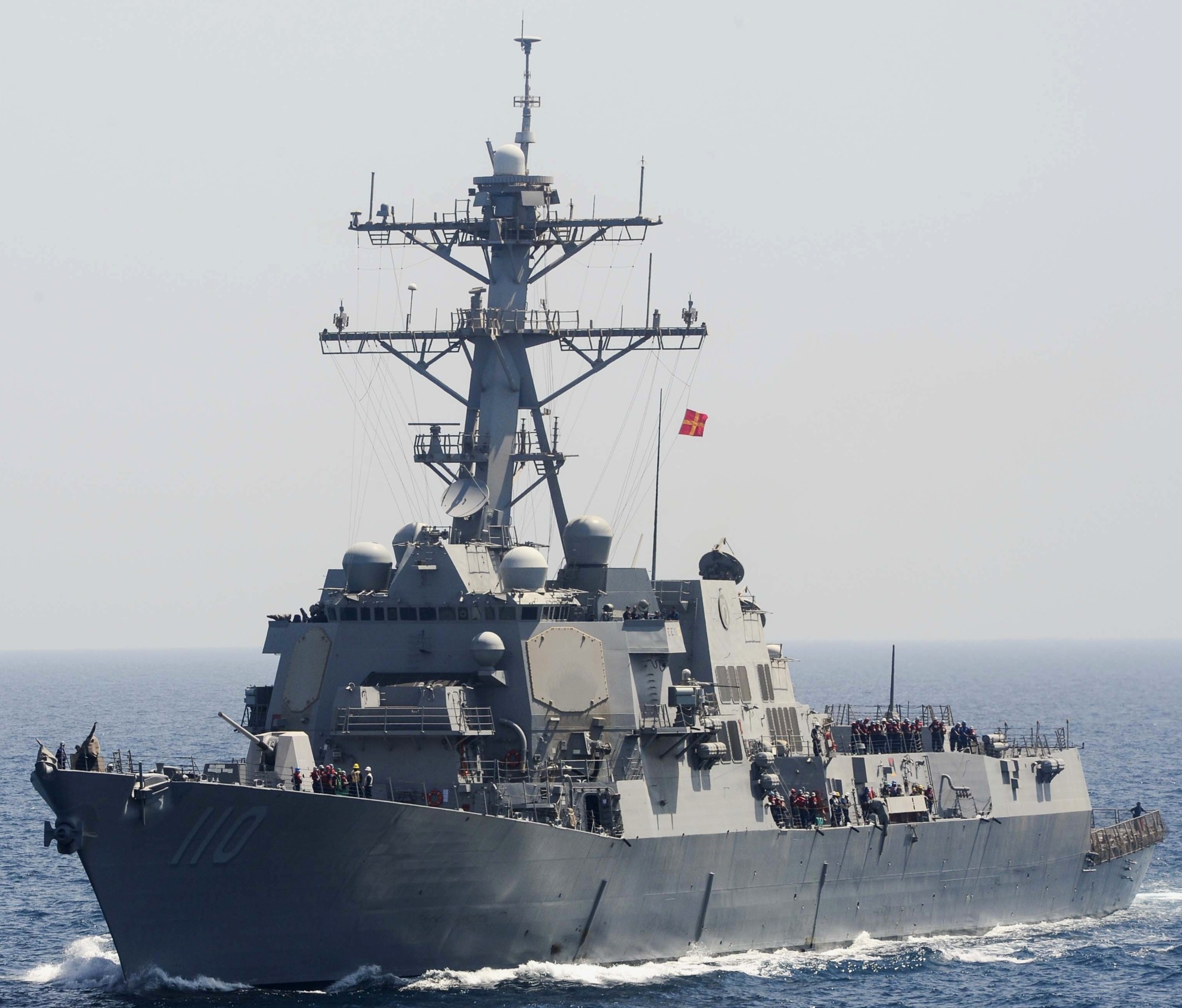 Persian Gulf - June 2013



April 2013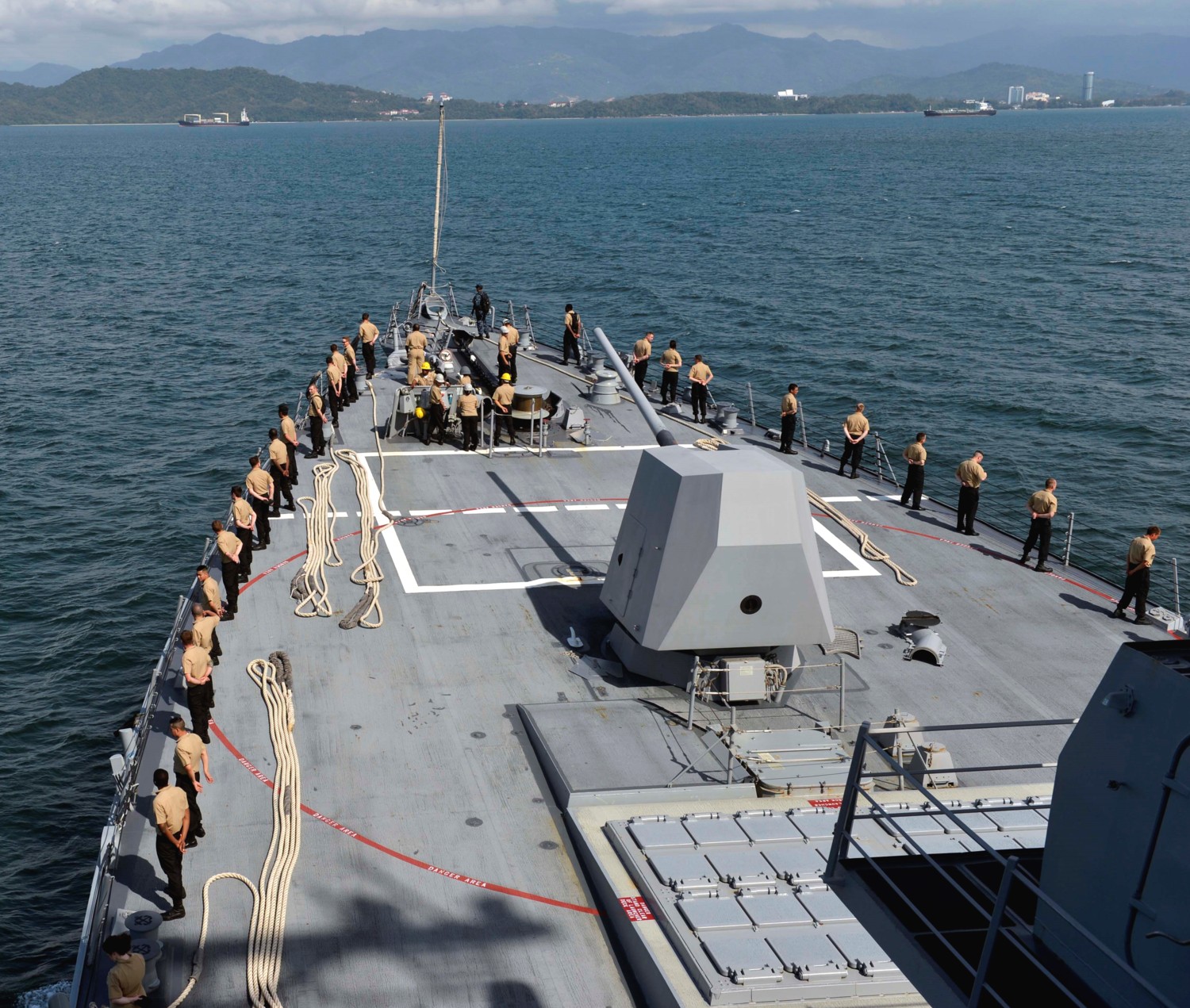 Kota Kinabalu, Malaysia - February 2013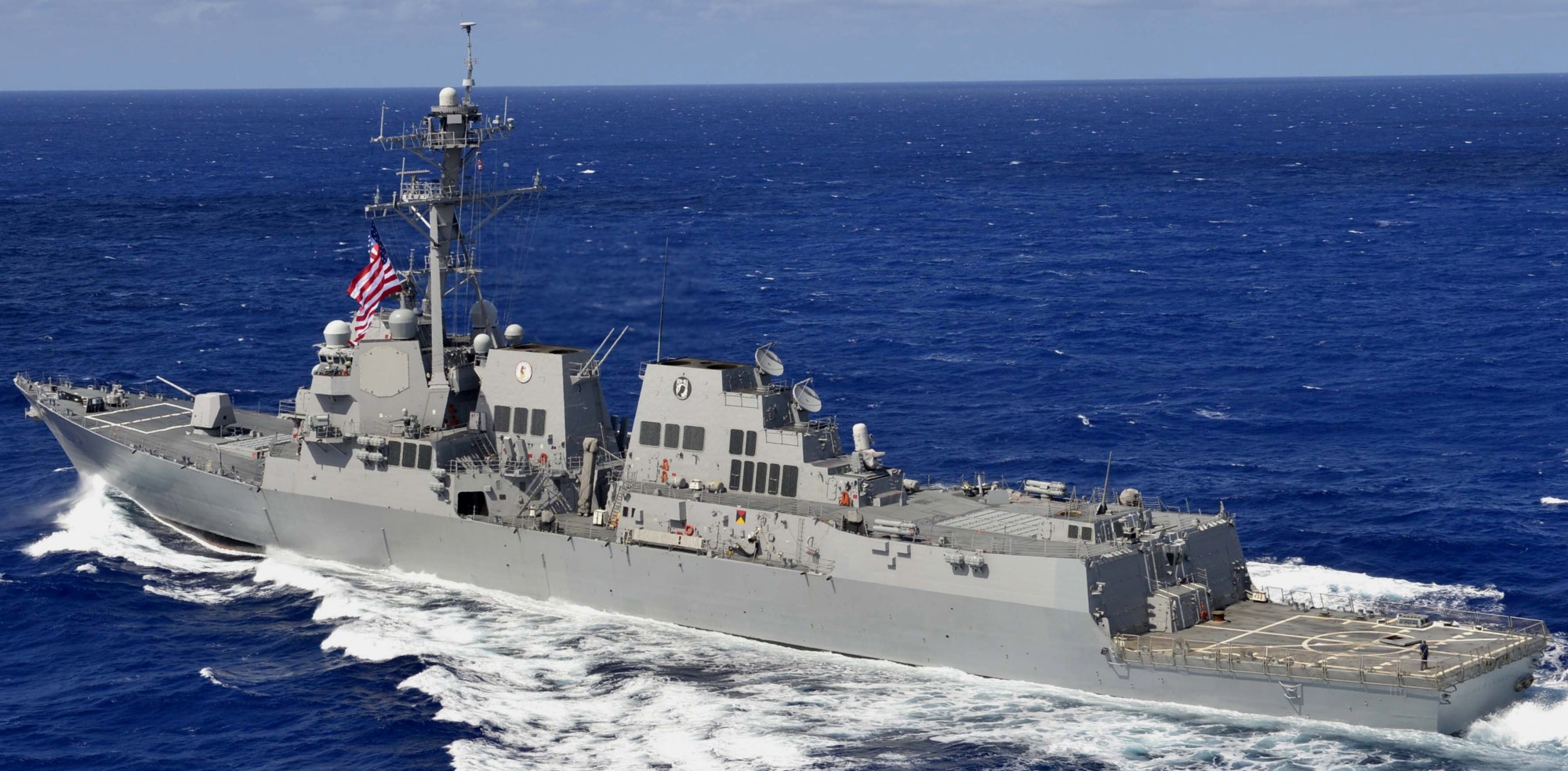 Pacific Ocean - January 2013




Pacific Ocean - January 2013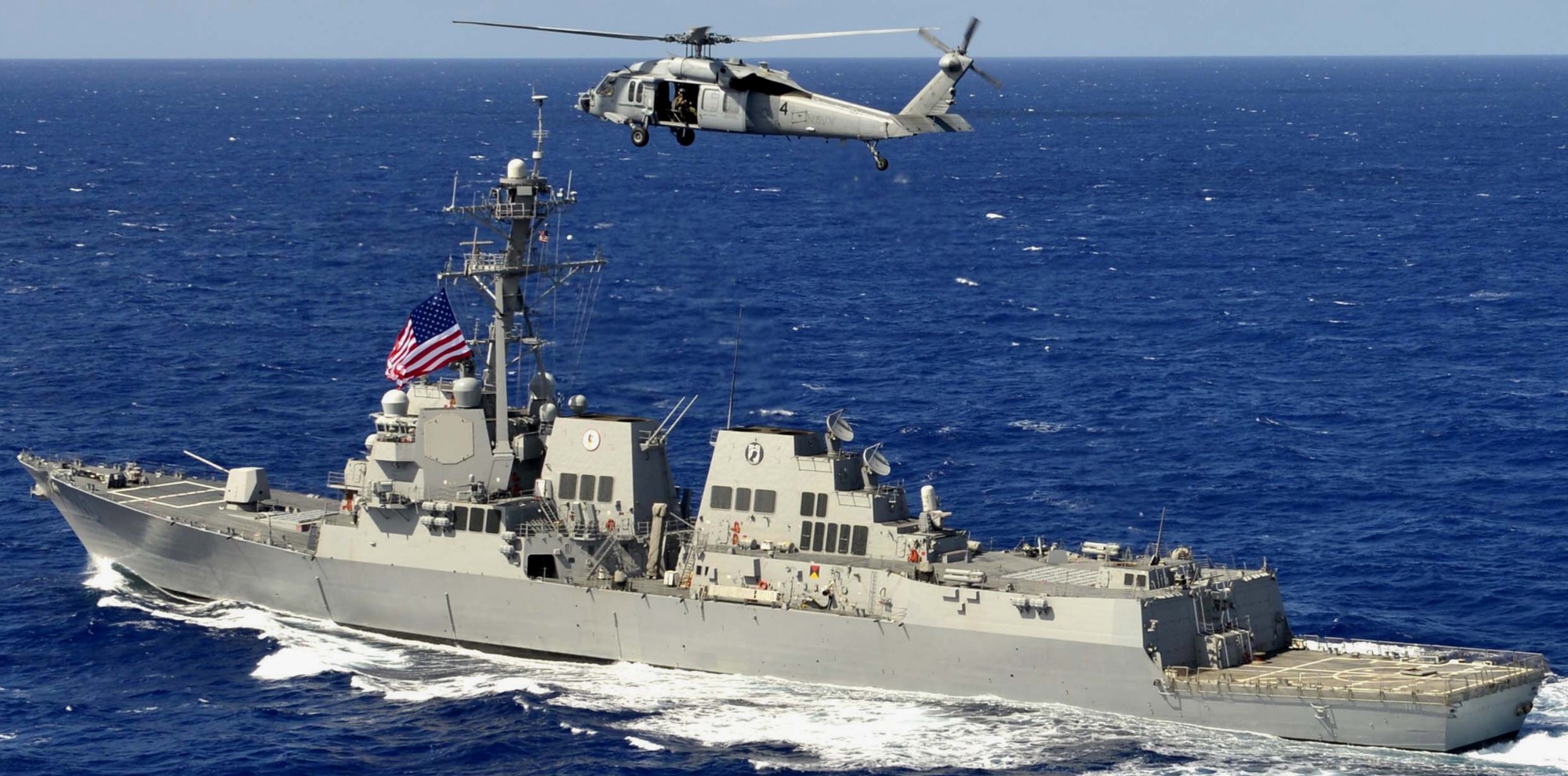 Pacific Ocean - January 2013



torpedo load exercise - Pacific Ocean - January 2013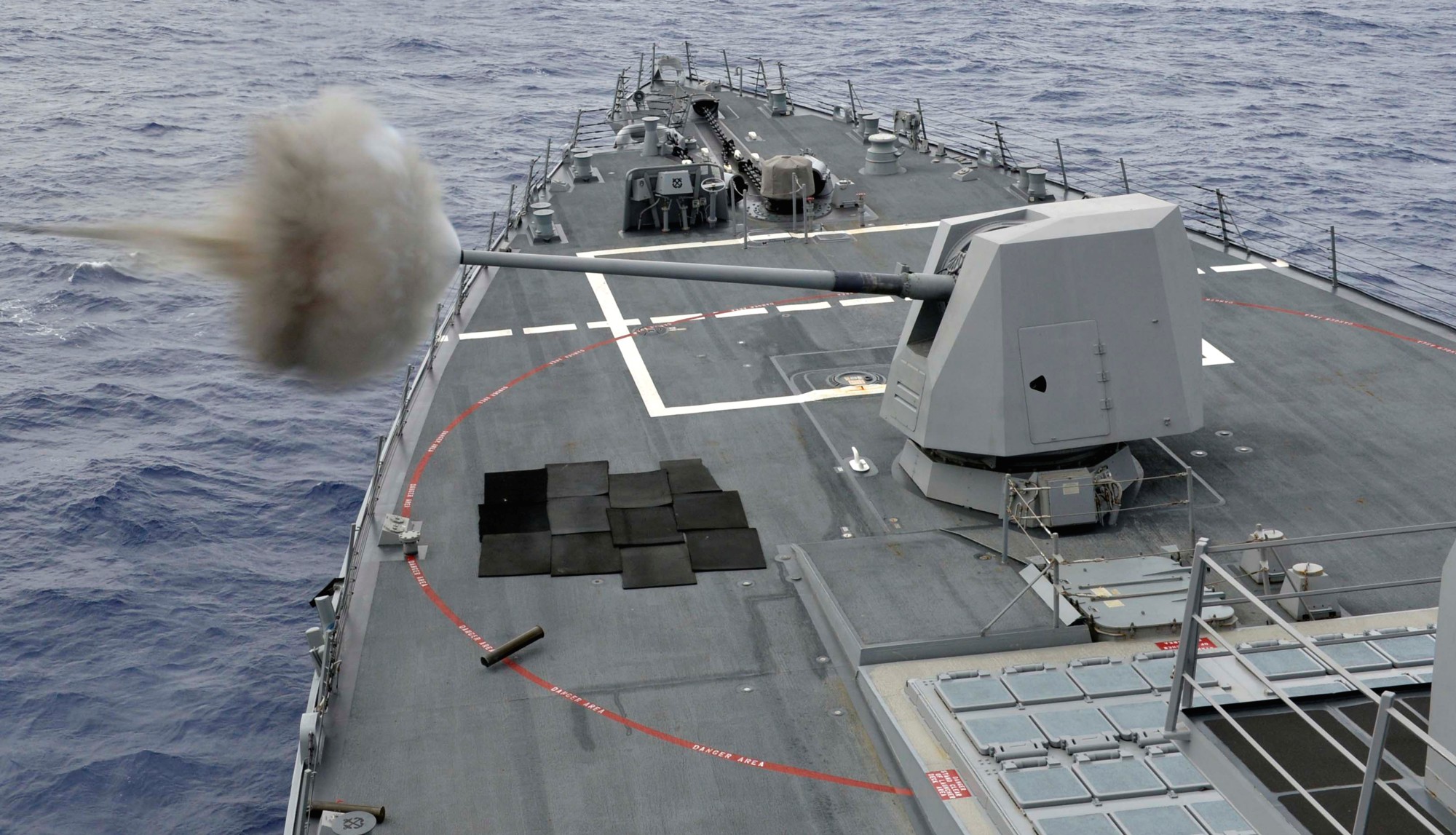 Mk.45 Mod.4 gun fire - Pacific Ocean - January 2013



San Diego, California - January 2013



USS Dewey (DDG 105) and USS William P. Lawrence (DDG 110) - Portland, Oregon - June 2012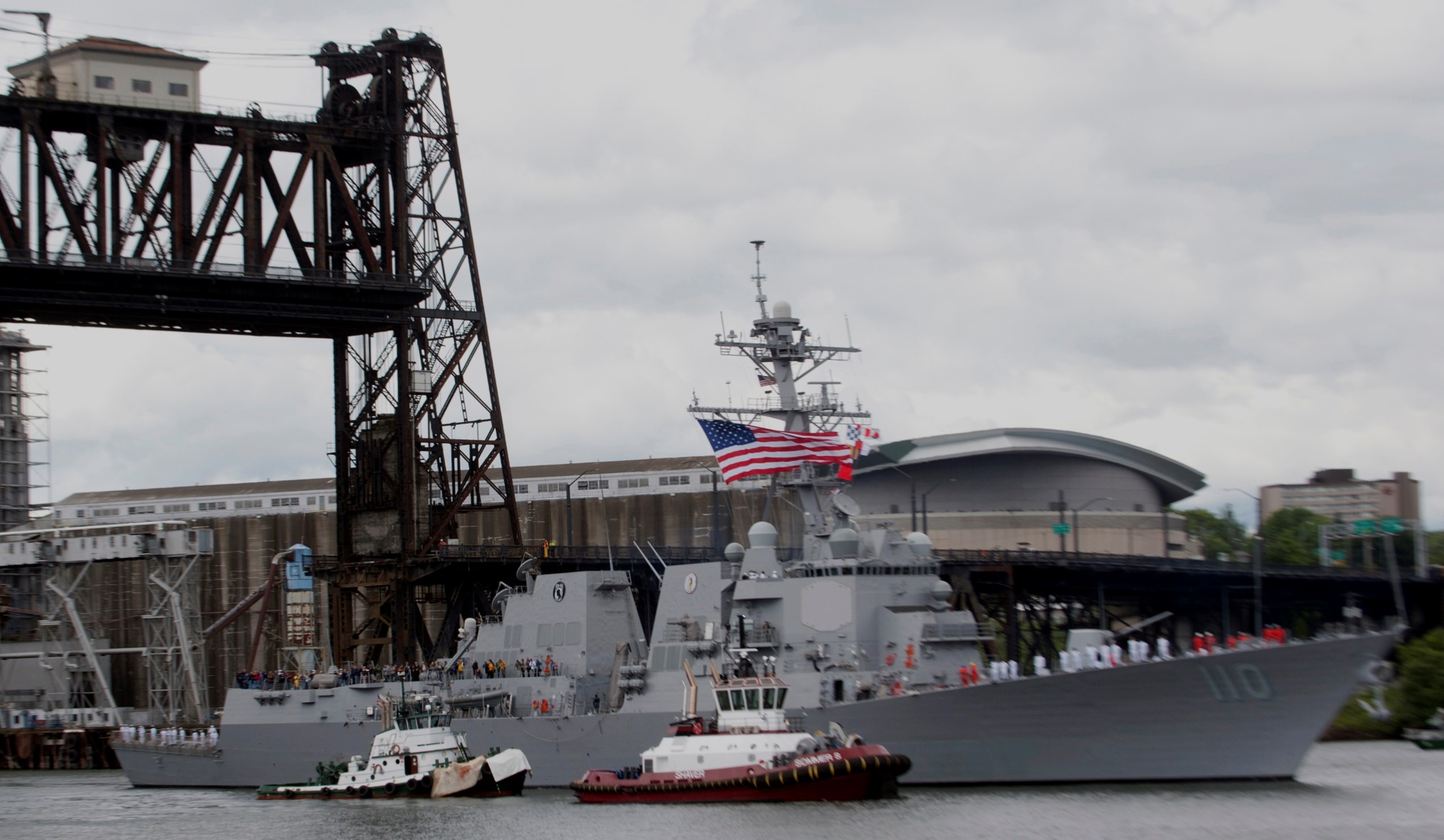 Portland, Oregon - June 2012



Portland, Oregon - June 2012




San Diego, California - September 2011



San Diego, California - August 2011



arriving at her new homeport, Naval Base San Diego, California - July 1, 2011



San Diego, California - July 2011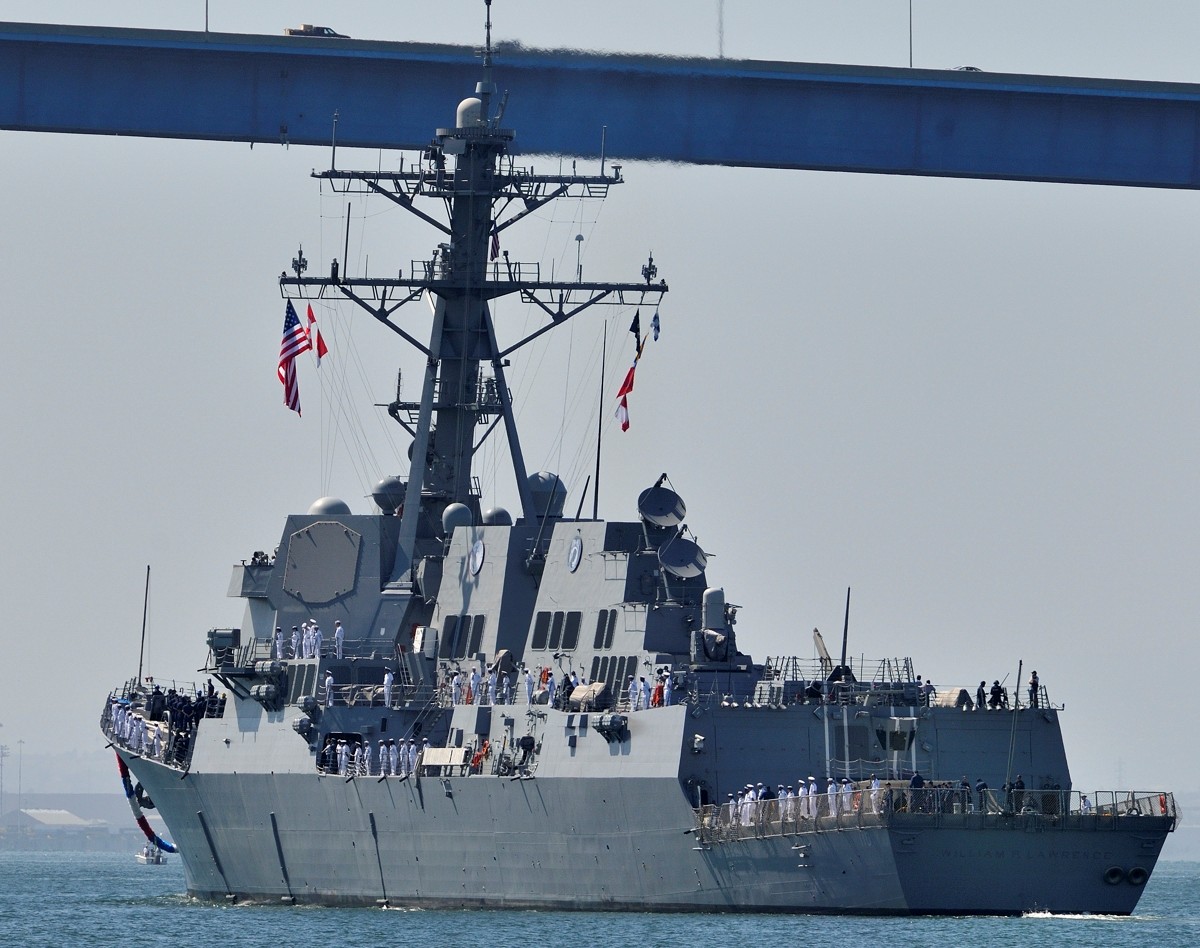 San Diego, California - July 2011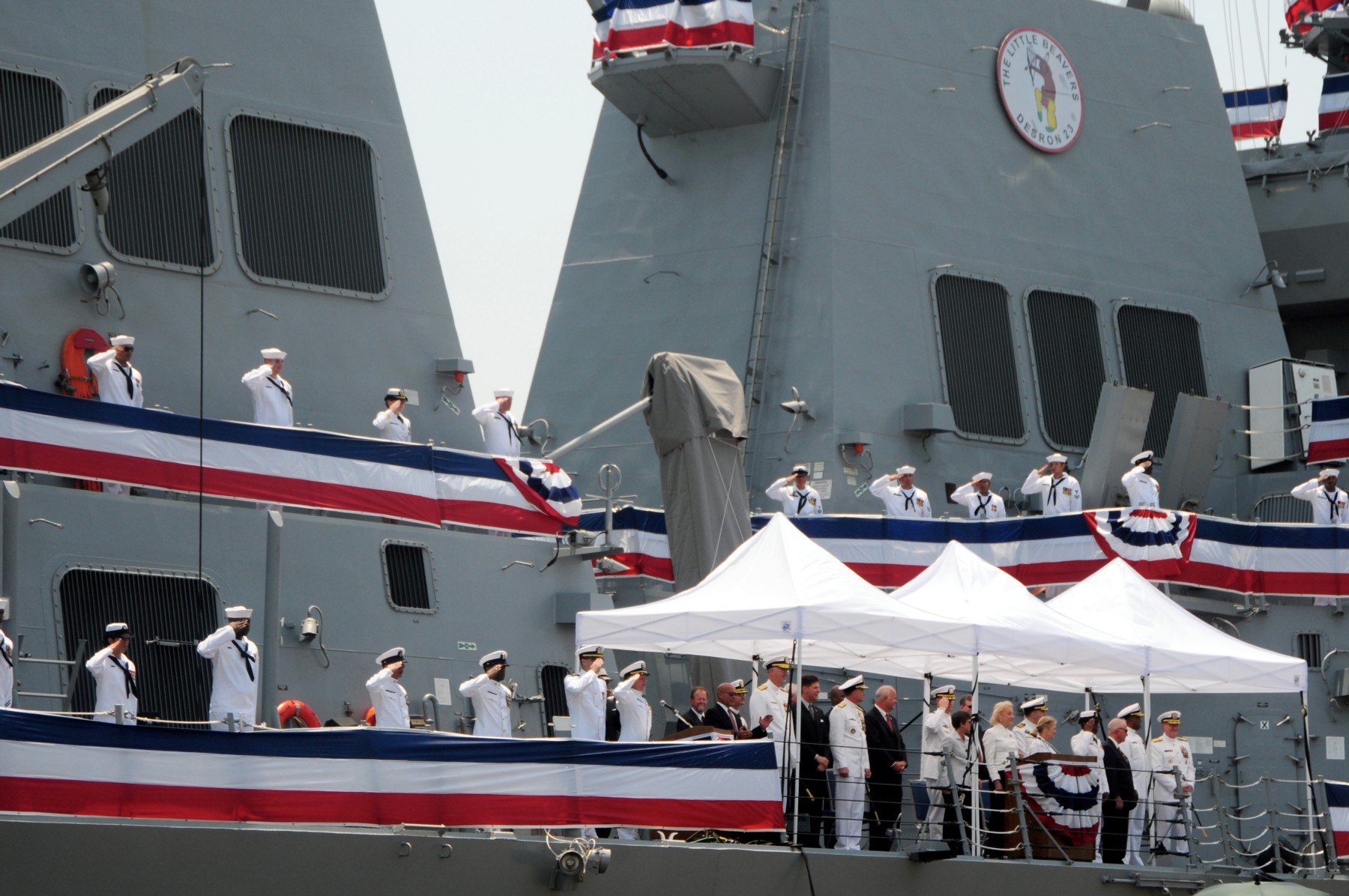 commissioning ceremony - Mobile, Alabama - June 4, 2011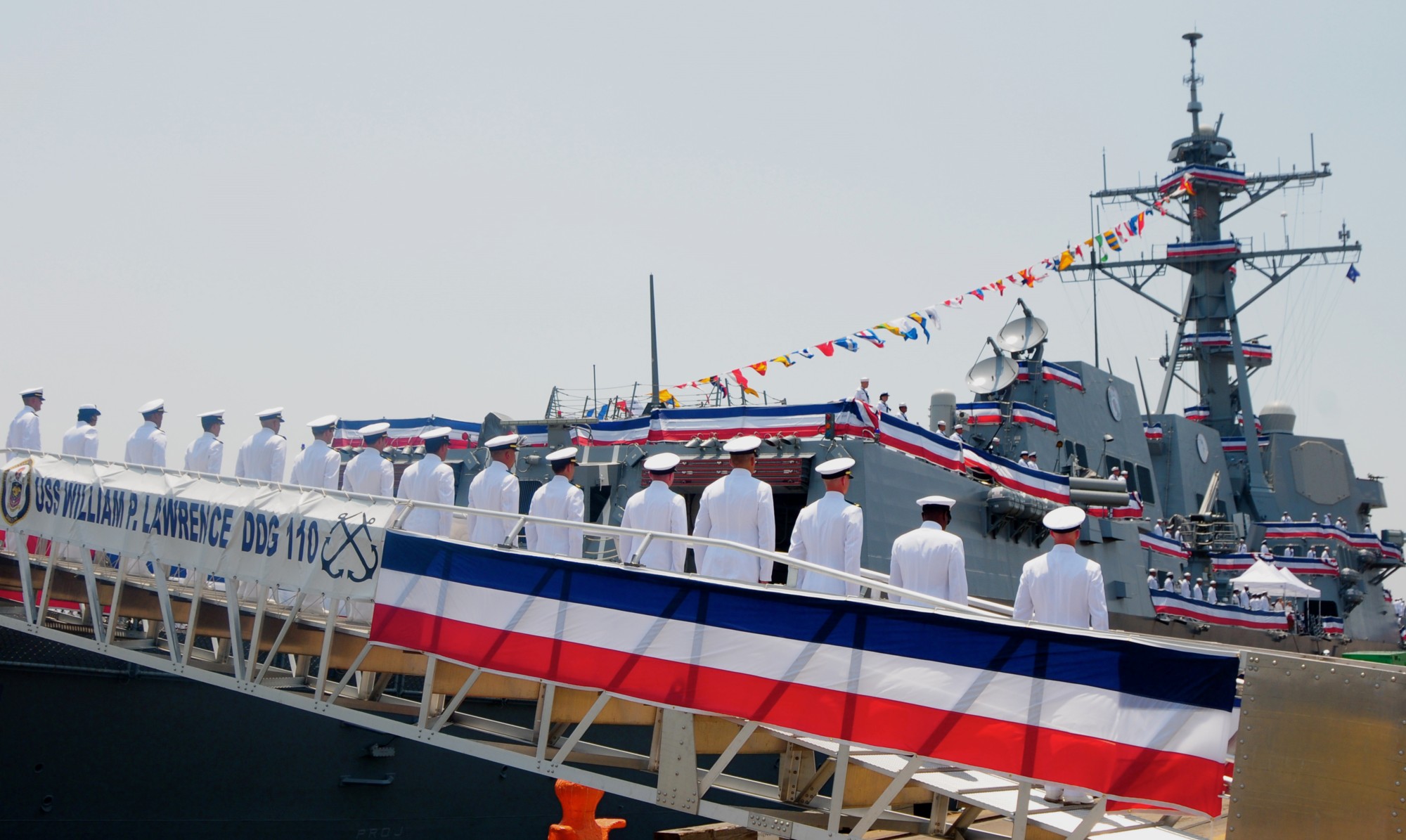 commissioning ceremony - Mobile, Alabama - June 4, 2011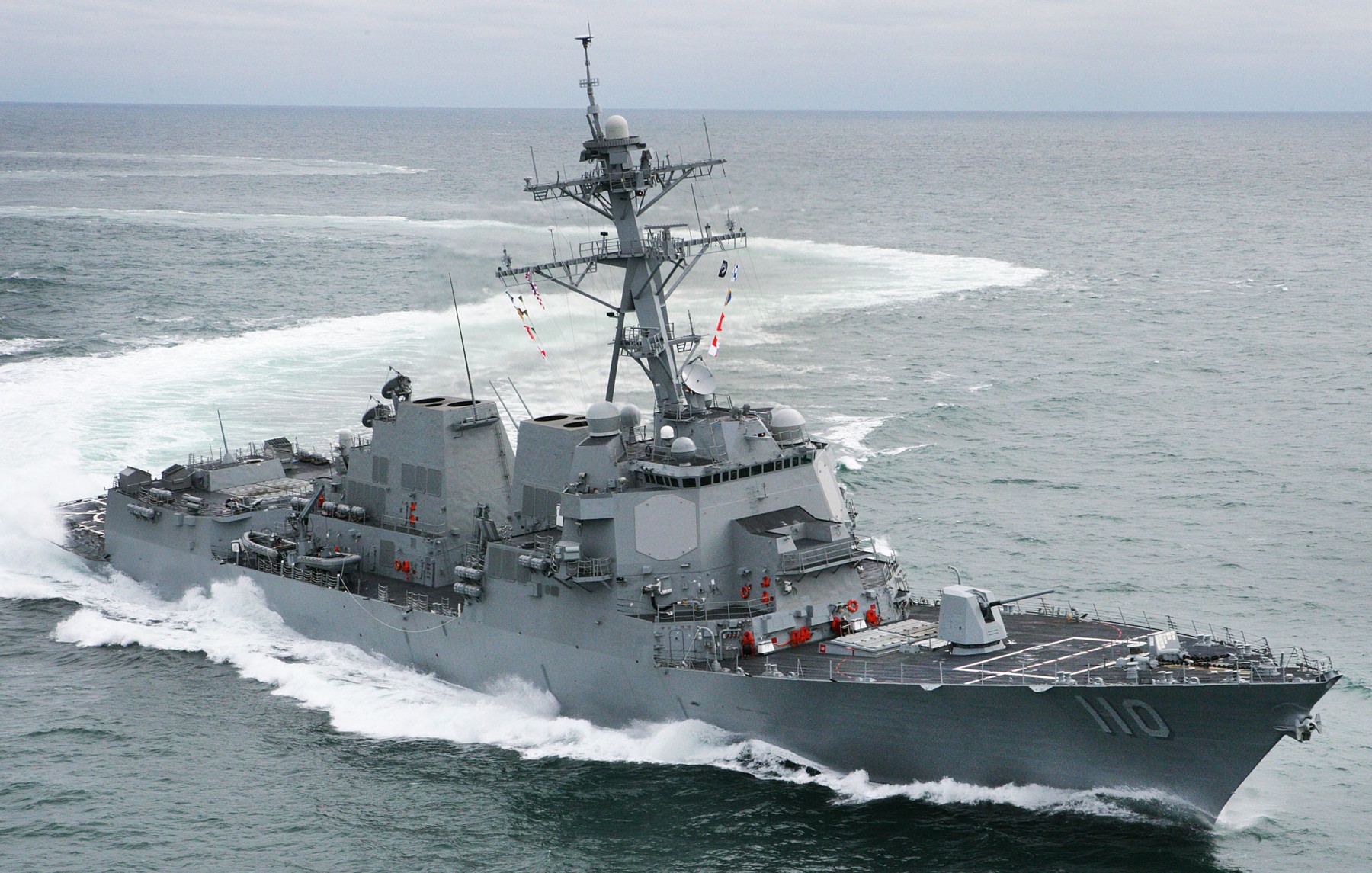 trials - Gulf of Mexico - January 2011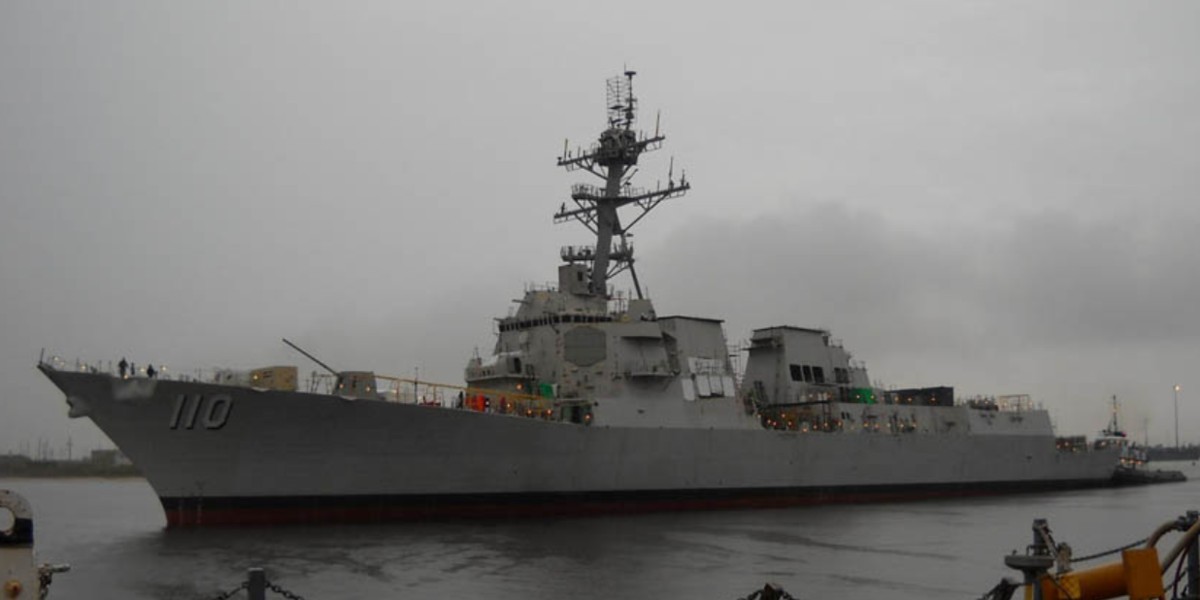 Vice Admiral William Porter Lawrence (January 13, 1930 - December 2, 2005):

William Porter Lawrence was born in Nashville Tennessee on January 13, 1930.
As a boy in Nashville, he graduated first in his high school class and was President of the Student Body. He was ranking officer in the ROTC, all-city in football, all-state in basketball, member of the state championship basketball team and state Boys Tennis champion. He was a recipient of the William Hume award, given by the Superintendent of City Schools to the high school football player, "most outstanding in scholarship, leadership, sportsmanship and value to his team." He attended the U. S. Naval Academy, where he played three varsity sports and ranked 8 out of 725 academically, graduating "with distinction" in 1951. He also served as Class President, Commander of the Brigade of Midshipmen, and led the establishment of the present-day Brigade Honor Concept, a key element in Midshipmen moral development.

Upon receipt of his Naval Aviator Wings in Pensacola FL in November 1952, he was assigned to Fighter Squadron 193 at the Naval Air Station Moffett Field CA during the Korean War, and deployed twice to the Far East aboard the aircraft carrier USS Oriskany. He next attended the Naval Aviation Safety School at the University of Southern California, and the U. S. Naval Test Pilot School at the Naval Air Test Center, Patuxent River MD, where he graduated number one in his class. Subsequently, he served as a test pilot in the Flight Test Division and as an instructor on the Test Pilot School staff. While a test pilot in 1958, he became the first Naval Aviator to fly twice the speed of sound in a Navy airplane, the F8U Crusader III. In 1959 he was a Navy nominee for the initial astronaut selection and was among the final 32 candidates for the Project Mercury program, being disqualified for a minor physical defect. With regard to VADM Lawrence's test pilot years, the following is an excerpt from the novel Space by James Michener:

"On her weekends Penny came to know the older test pilots who were either still working on the base or returning to it to compare notes or drink beer with their earlier associates, and she saw that John Glenn, quiet and sober, was much like her husband, a true straight arrow…Al Shepard was all dignity and power, while Scott Carpenter was relaxed and amiable….She was overawed by Bill Lawrence, perhaps the ablest flyer, all things considered, that Pax River was to produce."

Lawrence, as a Lieutenant, served as Personal aide to RADM Thomas H. Moorer, USN, Commander Carrier Division Six, aboard the aircraft carrier USS Saratoga, deploying to the Mediterranean and North Atlantic. He next served as Assistant Operations Officer of Fighter Squadron 101, Naval Air Station, Oceana, VA responsible for the introduction of the new F4H Phantom jet to the fleet, followed by a tour as Navigator of the gun cruiser USS Newport News.

As Maintenance Officer of Fighter Squadron 14, Naval Air Station, Cecil Field FL, he deployed to the Mediterranean aboard the aircraft carrier USS Franklin D. Roosevelt. He next served as Executive Assistant to General Paul D. Adams, USA, Commander-in-Chief U.S. Strike Command, headquartered at MacDill Air Force Base FL.

VADM Lawrence made combat deployments to Vietnam aboard the aircraft carriers USS Ranger and USS Constellation. While Commanding Officer of Fighter Squadron 143, he was shot down over North Vietnam in June 1967 and held as a Prisoner of War until March 1973. The following is an excerpt from the citation of the Silver Star, awarded to VADM Lawrence for the mission in which he was shot down:

"He was assigned as the flight formation and flak-suppression leader for the attack force. Although weather conditions en route required several course deviations….Commander Lawrence approached the target area in the lead of the strike group, immediately coming under an intense barrage of heavy caliber enemy anti-aircraft fire. He unhesitatingly proceeded to carry out his attack in order to neutralize the enemy's capabilities against the strike aircraft. Although his aircraft was damaged by anti-aircraft fire during the attack, Commander Lawrence pressed on to deliver a deadly blow to the most prominent threat site for the aircraft following him. His selfless courage and determination throughout were in keeping with the highest traditions of the United States Naval Service."

He was awarded the Distinguished Service Medal, the country's third highest military award, for his inspirational leadership of fellow POWs while under constant pressure and mistreatment from his captors. The following is an excerpt from this citation:

"For exceptionally meritorious service to the government of the United States in a duty of great responsibility as the Senior Ranking Officer of Camp Vegas Prison of War Camp and at various intervals, other cellblocks, from June 1967 to March 1973. By his diligent efforts, perseverance, devotion, and loyalty to his country under the most adverse conditions, he resisted all attempts by the North Vietnamese to use him in causes detrimental to the United States. He provided superb leadership and guidance to his fellow prisoners during periods of severe pressure from his captors in their attempt to gain information for propaganda purposes. Formulating firm and explicit guidelines, he set a pattern of resistance for all to follow. His extraordinary courage, resourcefulness, and sound judgment reflected great credit upon himself and upheld the highest traditions of the Naval Service and the United States Armed Forces."

The following is an excerpt from the evaluation of then Captain Lawrence's performance in captivity by the senior Navy POW, VADM James B. Stockdale, USN:

"The record of his achievement in Hanoi is a chronicle of patriotic loyalty, personal bravery, physical toughness, compassionate aid to his fellows, and inspirational leadership. From the time of his capture he was consistently stalwart and resilient in the absorption of torture from his enemies….He repeatedly paid the price of being perceived by the enemy as a source of their troubles through his 'high crime' of leadership….He could not be intimidated and never gave up the ship."

After repatriation and convalescence at the Naval Hospital Memphis TN, he attended the National War College, where he was designated a distinguished graduate. During the same period, he pursued a course of study at George Washington University, leading to the award of a master's degree in international affairs in July 1974.

After promotion to Rear Admiral in July 1974, VADM Lawrence served asCommander Light Attack Wing, U.S. Pacific Fleet at the Naval Air Station,Lemoore CA. Subsequently, he served as the Director, Aviation ProgramsDivision and Assistant Deputy Chief of Naval Operations (Air Warfare) in thePentagon. He became Superintendent, U.S. Naval Academy on 28 August, 1978 and promoted to Vice Admiral on 1 August 1980. VADM Lawrence assumed command of the U.S. Third Fleet in September 1981, the Fleet whichAdmiral Halsey commanded in World War II. In 1983, while COMTHIRDFLT, he won the Hawaii Armed Forces singles tennis championship in the seniors division (over 45).

On 28 September 1983, he became the Deputy Chief of Naval Operations (Manpower, Personnel and Training)/Chief of Naval Personnel, responsible for formulating and executing Navy policies on personnel and training matters. During his period, VADM Lawrence was dubbed by the men and women in the fleet as the "Sailor's Admiral."

He retired from active duty on 1 February 1986 and subsequently occupied the Chair of Naval Leadership at the Naval Academy until 1994, and served as the President of the Association of Naval Aviation from 1991 to 1994. He was a Visiting Professional Scholar at the Freedom Forum First Amendment Center at Vanderbilt University, conducting research and preparing a report on the relationship between the military and the U.S. news media.

While a POW in North Vietnam, VADM Lawrence composed a poem entitled "Oh Tennessee, My Tennessee," which was designated by the state legislature as the official poem of the State of Tennessee. The following is a quotation from the moving ending of this poem:

"Beauty and hospitality are the hallmarks of Tennessee; and o'er the world as I may roam no place exceeds my boyhood home. And oh how much I long to see my native land, my Tennessee."

In 1973, the Nashville Chapter of the National Football Foundation and College Hall of Fame established the William P. Lawrence Award, given annually to the outstanding football scholar-athlete in the city's public and private schools.

VADM Lawrence received the 1979 National Football Foundation and College Hall of Fame Gold Medal, the Foundation's highest honor, awarded to a former college player who has distinguished himself by his personal qualities, professional life, and contributions to his country. Former gold Medal recipients include President Dwight Eisenhower, Herbert Hoover, John Kennedy, Gerald Ford, and Ronald Reagan, Supreme Court Justice Byron White, Coaches Amos Alonzo Stagg and Earl Blaik, and actor John Wayne.

In 1980, he received an honorary Doctor of Humane Letters degree from Fisk University in Nashville TN, a prominent historically black school.

In 1982, the Naval Academy established the Vice Admiral William P. Lawrence Award, a sword given annually to the most outstanding woman athlete in the Brigade of Midshipman.

The National Collegiate Athletic Association selected him for the 1984 Theodore Roosevelt Award, the Association's highest honor, recognizing VADM Lawrence as one "For whom competitive athletics in college and attention to physical well-being have been important factors in a distinguished career of national significance and achievement." Former recipients include Presidents Dwight Eisenhower, Gerald Ford and George Bush, US. Senator Leverett Saltonstall, Golfer Arnold Palmer, and General of the Army Omar Bradley.

In 1984 he received The Liberty Bowl's Distinguished Citizen Award, presented annually to a deserving citizen who has contributed mightily to his community and profession. The impressive list of citizens who have received the Award since 1972 include: Paul "Bear" Bryant '74, Danny Thomas '79, William Simon '83 (former Secretary of the U.S. Treasury), Fred Russell, '86 and the New York City Police Officers, Fire Fighters and Emergency Workers 2001.

In 1985, the Navy established the Vice Admiral William P. Lawrence Award, a trophy given annually to the most outstanding Air Traffic Control Maintenance Technician in the Navy.

In 1997 he received the Navy League's Admiral Arleigh Burke Leadership Award for outstanding leadership, personal integrity, professional achievement and unselfish dedication to America.

On October 21, 2000 he received the U. S. Naval Academy Alumni Association's Distinguished Graduate Award. The award is given to those who have provided a lifetime of service to the nation. Other honorees were: John J. McMullen, Class of 1940; ADM James L. Holloway, Class of 1943; MAJGEN William A. Anders, USAF, Class of 1955; and Roger T. Staubach, Class of 1965.

November 17th, 2003 he was honored as an award winner at the National Caring Awards Ceremony, Ronald Reagan Building, Washington DC. The Caring Institute celebrates those special individuals who, in transcending self, devote their lives in service to the disadvantaged, the poor, the disabled, and the dying. Other honorees were: William Austin, Dr. Gloria Johnson-Rodgers, Steven & Michele Kirsch, Jerry Lee, Tom Osborne and Betty Tisdale.

February 27th, 2004, he was honored as an inductee into the Tennessee Sports Hall of Fame. The mission of the Tennessee Sports Hall of Fame is to honor the outstanding achievements of Tennesseans in the realm of sports, and to perpetuate the memory of their careers and service.

He has also received the State of Tennessee's Outstanding Achievement Award, the Liberty Bowl's Distinguished Service Award, the Military Chaplains Association Citizen of the Year Award, and the Harvard Business School Distinguished Speakers Program "Outstanding Speaker of the Year" award.

October 23rd, 2004 he was honored by The National Football Foundation and College Hall of Fame at a Naval Academy football pre-game ceremony with midshipmen on the field in formation. His recognition reads; For a lifetime defined by superior leadership, valor and dedication to our nation and the game of football. And whose exemplary contributions, heroic deeds and distinguished service will forever resonate throughout this game and this nation: "Given with much appreciation - October 23, 2004, Navy-Marine Corps Memorial Stadium, Annapolis, Maryland."

March 1st, 2005 he was honored by the Nashville Alliance, Public School Hall of Fame, Class of 1947 West High School, 2005 Distinguished Alumni Award.

October 15th, 2005 Admiral J. L. Holloway III, U. S. Navy (Ret) honored him with the Dedication of the VADM W.P. Lawrence "N" Room at the Navy and Marine Corps Memorial Stadium.

VADM Lawrence's organizational affiliations include: Secretary of the Navy's Advisory Committee on History; Vice President, Naval Historical Foundation; Trustee, U.S. Air Force Historical Foundation; Trustee, Naval Aviation Museum Foundation; Director; National Football Foundation and College Hall of Fame, Inc.; Consultant to the President's Council on Physical Fitness and Sports; United States Olympic Training Center-San Diego Campaign Steering Committee; Director, Institute for International Sport; Director, Atlantic Council of the U.S.; Trustee, Naval Academy Foundation; and Early and Pioneer Naval Aviation Association. In addition, he is on the Boards of Directors of several corporations and is listed in Who's Who in America.

He is married to the former Diane Wilcox of Montoursville PA. They have four children: Bill Jr., Frederick, Laurie and Wendy. Bill Jr., is Manager of Operations and Technology for Southern California Edison at the San Onofre Nuclear Generating Station. He has written and spoken about computer networking and authored the Using NetWare series for Que. Frederick is an Engineering Specialist with Electric Boat Corporation, Groton CT. Laurie is an M.D. and Assistant Professor of Emergency Medicine at Vanderbilt University Medical Center. Wendy is a Naval Academy Graduate and Navy pilot who is currently serving as an astronaut. A veteran of four shuttle missions, she has logged 1225 hours in space. She was the first woman naval aviator and Naval Academy graduate to fly in space.

VADM Lawrence's military decorations include: Distinguished Service Medal (4 awards), Silver Star (3 awards), Legion of Merit, Distinguished Flying Cross, Bronze Star with Combat V, Purple Heart (2 awards), Air Medal (3 awards), Joint Service Commendation Medal, and Navy Commendation with Combat V (2 awards), Combat Action Ribbon, Navy Unit Commendation (with silver star), POW Medal, National Defense Service Medal (with bronze star), Korean Service Medal, Vietnam Service Medal (three bronze stars), Republic of Vietnam Gallantry Cross Unit Citation, United Nations Service Medal and Republic of Vietnam Campaign Medal.