HOME | US Navy - ships | US Navy - air units | USMC - air units | International Navies | Weapon Systems | Special Reports
US Navy - Guided Missile Destroyer
DDG 101 - USS Gridley
06/23
Type, class: Guided Missile Destroyer - DDG; Arleigh Burke class, Flight IIA
Builder: General Dynamics Bath Iron Works, Bath, Maine, USA

STATUS:


Awarded:

March 6, 1998
Laid down: July 30, 2004
Launched: December 28, 2005
Commissioned: February 10, 2007


IN SERVICE



Homeport: Naval Station Everett, Washington
Namesake: Captain Charles Vernon Gridley (1844-1898)
Ships Motto: IGNIS UBI PARATUS

(fire when ready)


Technical Data: see: INFO > Arleigh Burke class Guided Missile Destroyer - DDG
images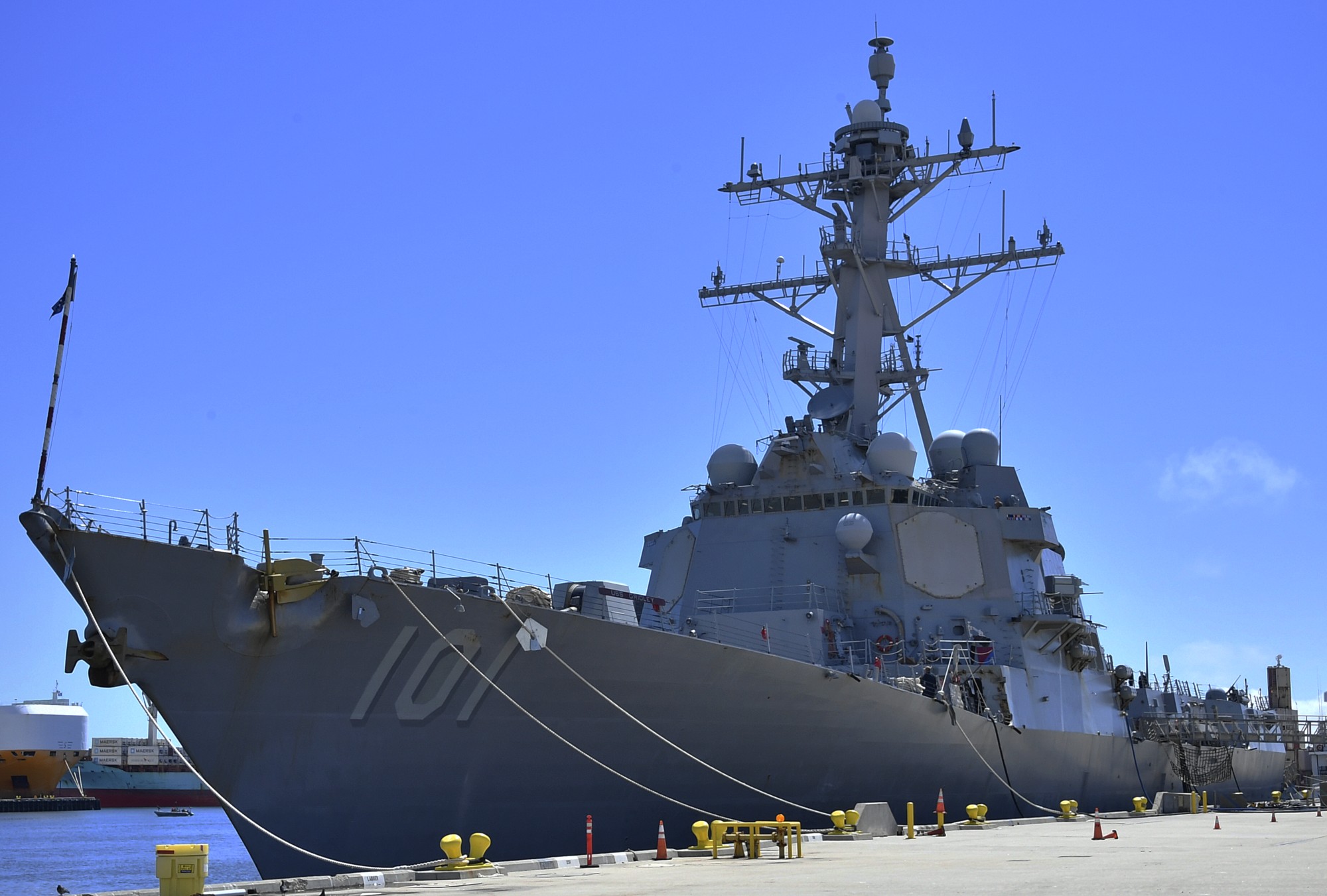 Naval Base Ventura County, Port Hueneme, California - September 2022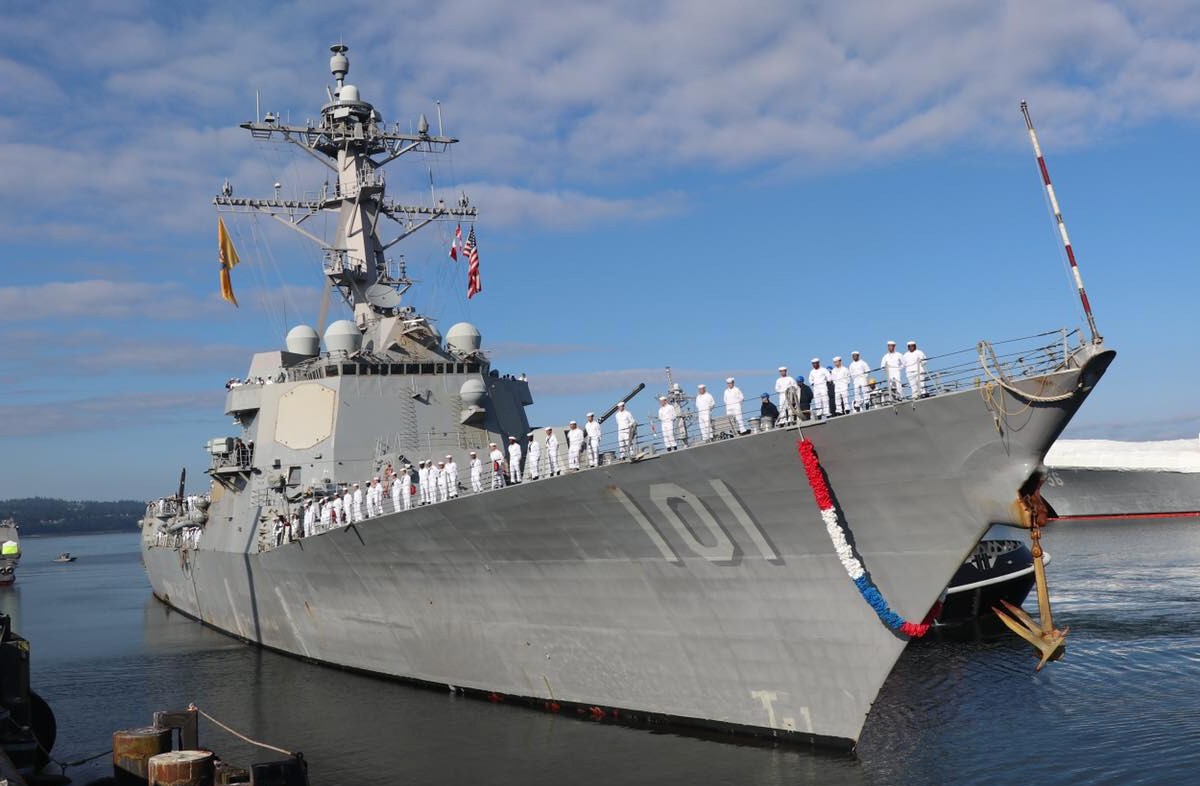 returning to Naval Station Everett, Washington - August 11, 2022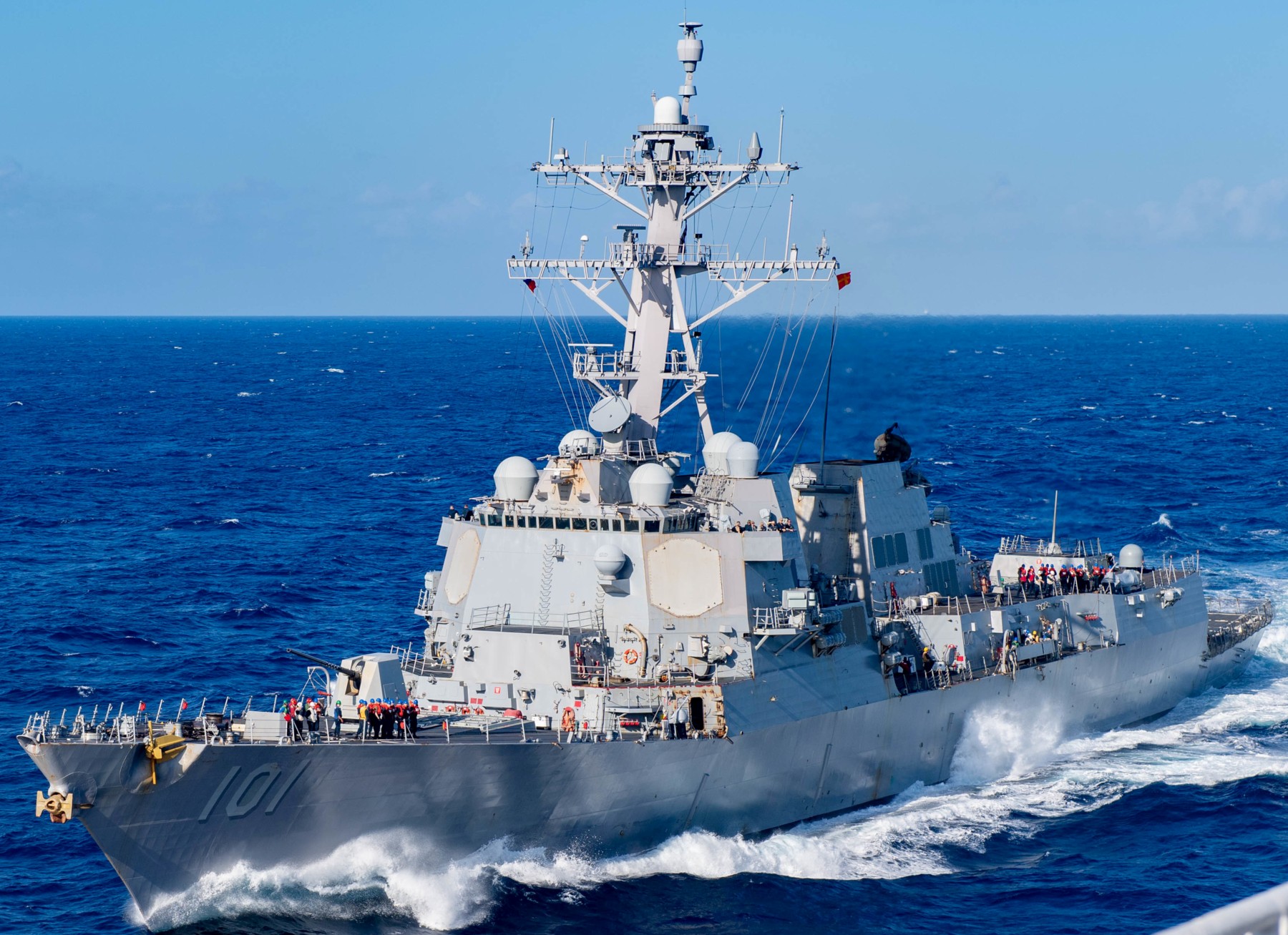 during exercise RIMPAC 22 - Pacific Ocean - July 2022




during exercise RIMPAC 22 - Pacific Ocean - July 2022




during exercise RIMPAC 22 - Pacific Ocean - July 2022




during exercise RIMPAC 22 - Pacific Ocean - July 2022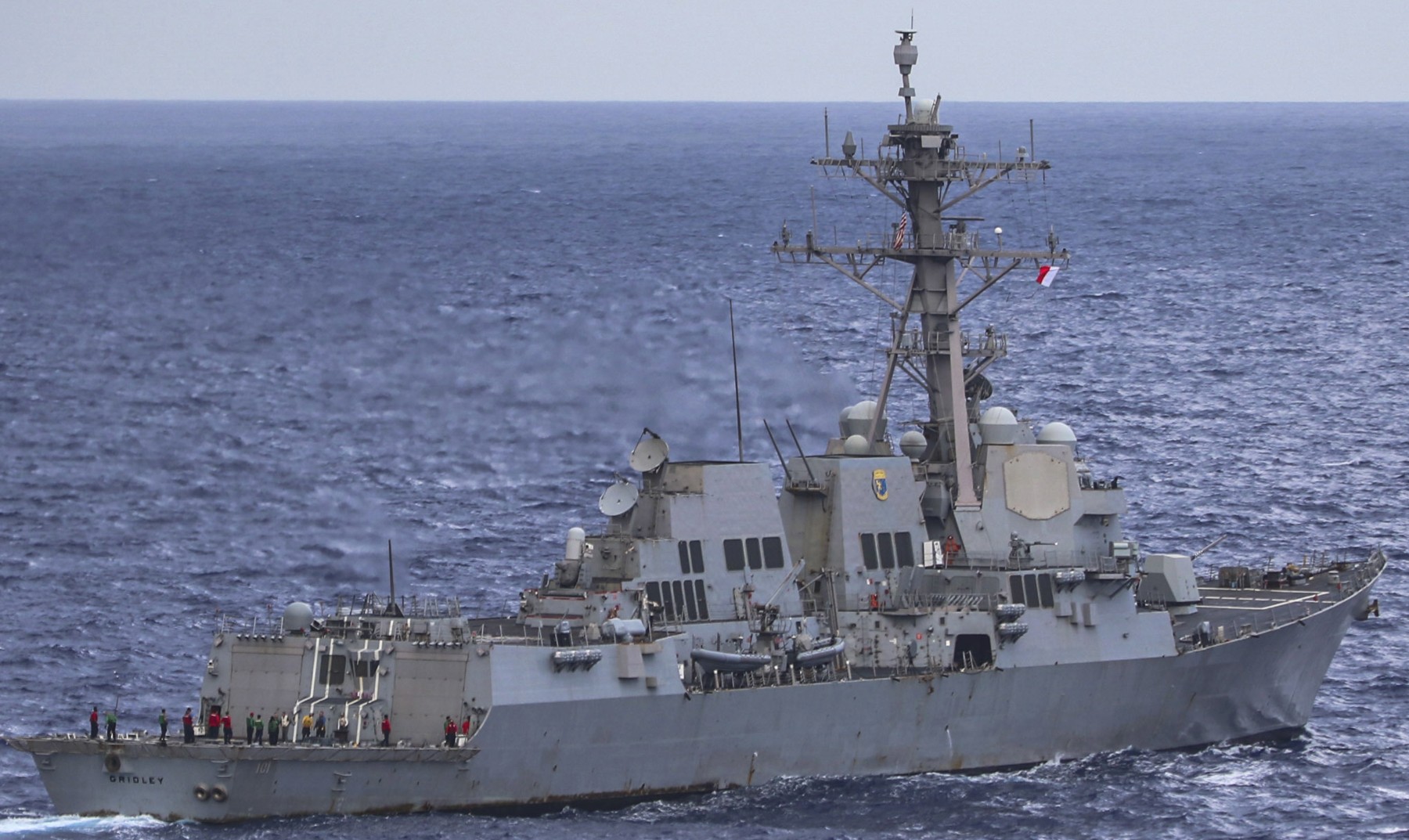 during exercise RIMPAC 22 - Pacific Ocean - July 2022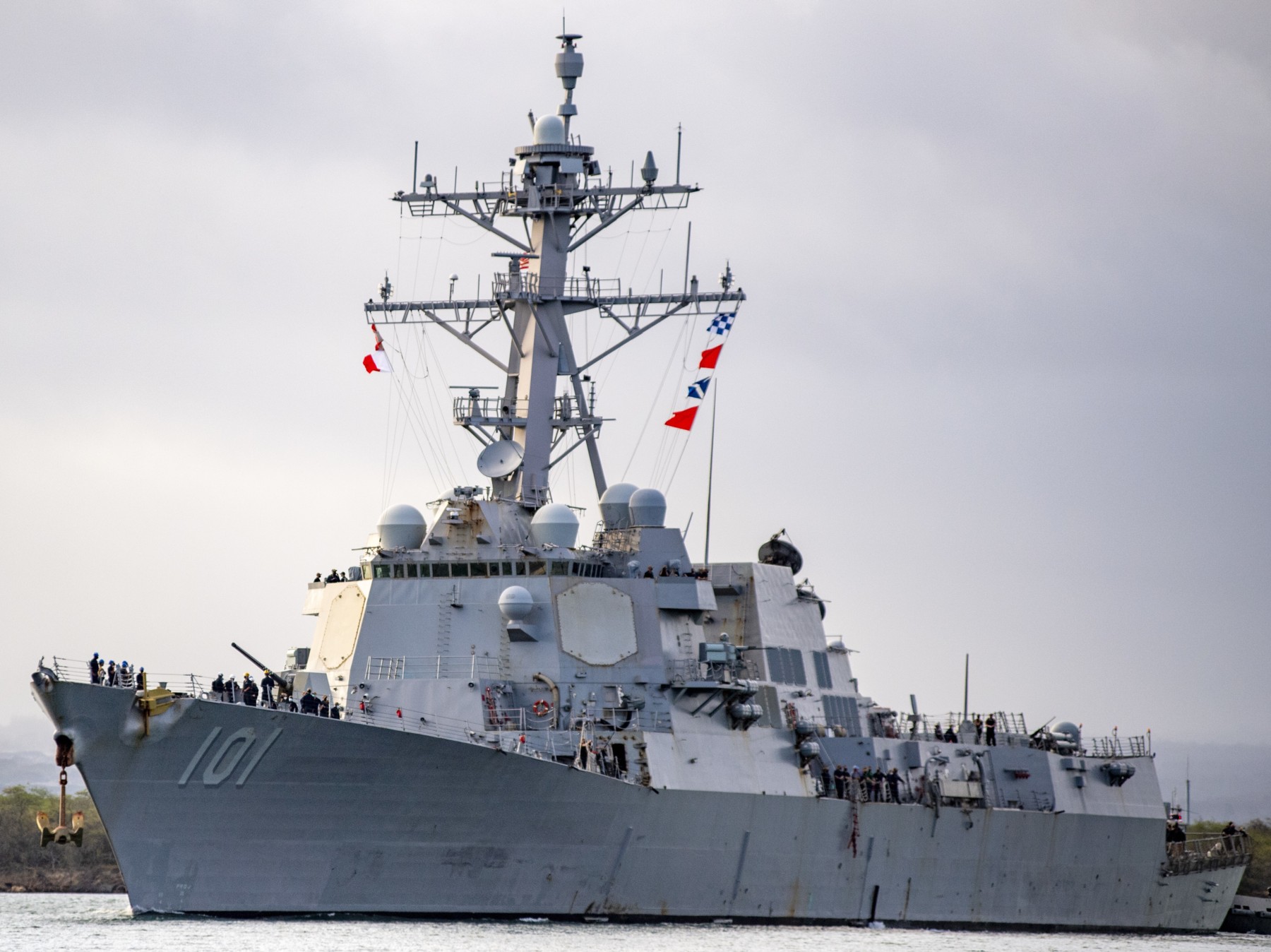 departing Joint Base Pearl Harbor-Hickam, Hawaii for exercise RIMPAC 22 - July 2022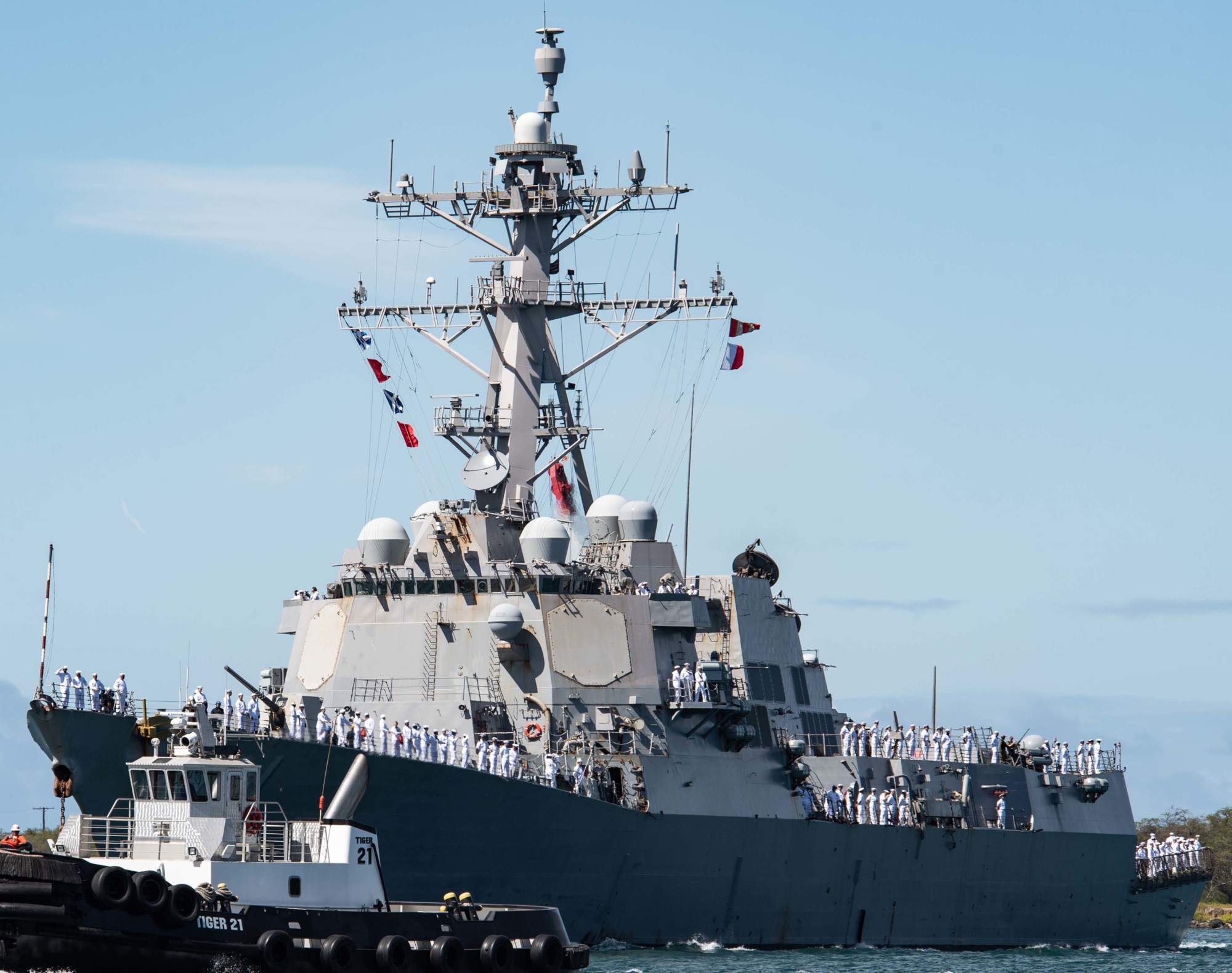 arriving at Joint Base Pearl Harbor-Hickam, Hawaii for exercise RIMPAC 22 - June 2022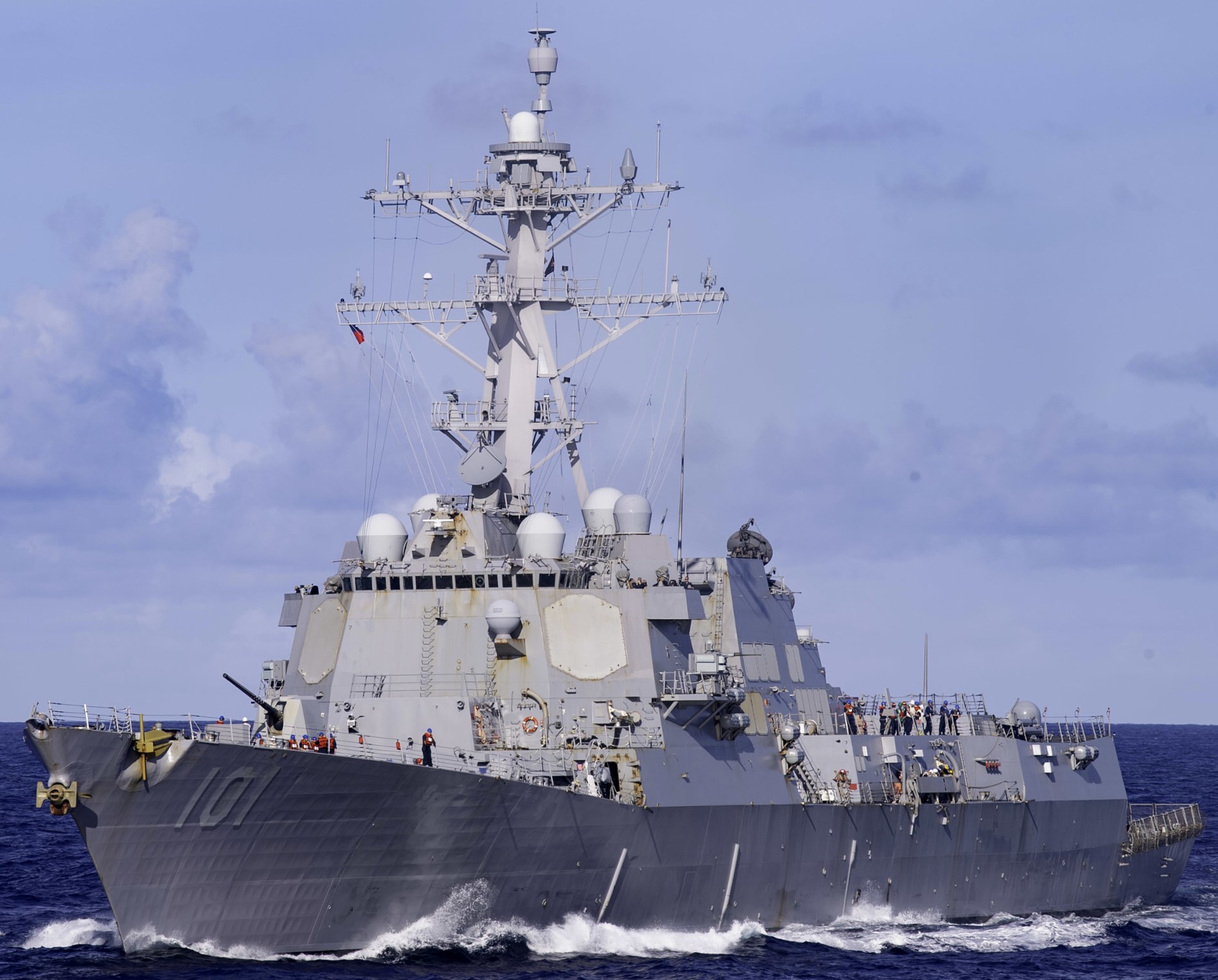 Pacific Ocean - June 2022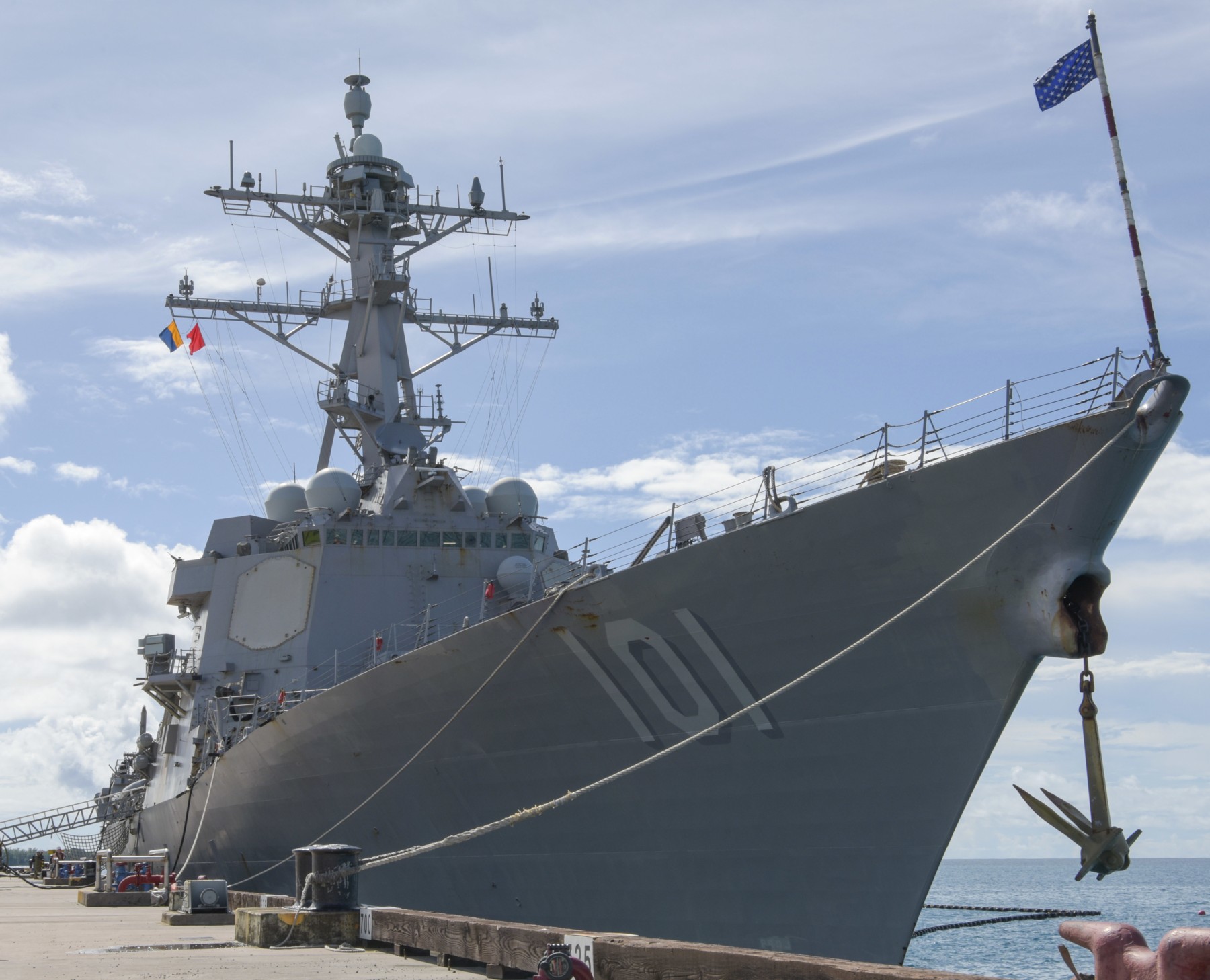 Diego Garcia, British Indian Ocean Territory - April 2022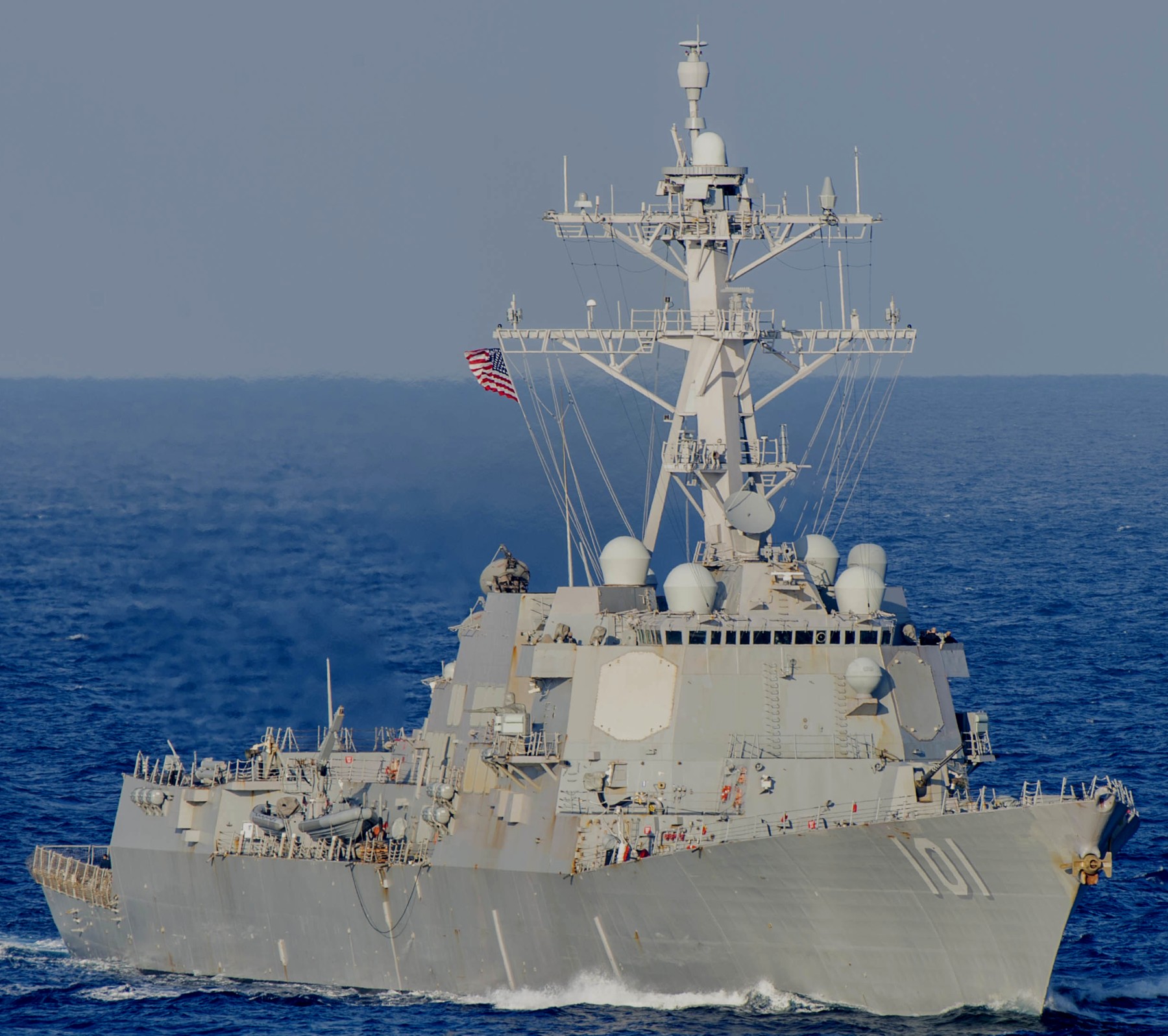 Philippine Sea - January 2022




Philippine Sea - January 2022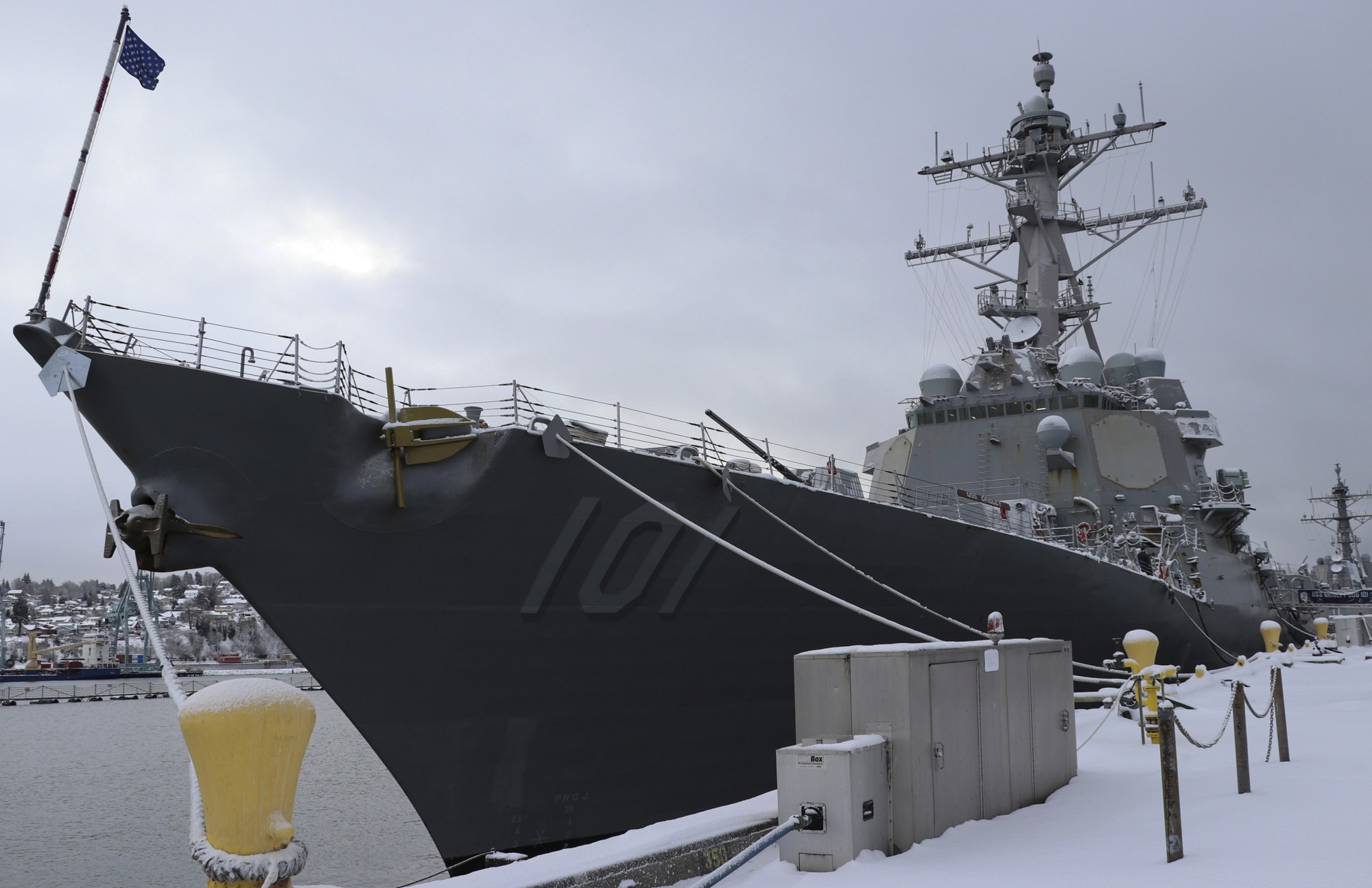 Naval Station Everett, Washington - December 2021




Pacific Ocean - November 2021




Pacific Ocean - November 2021




Pacific Ocean - November 2021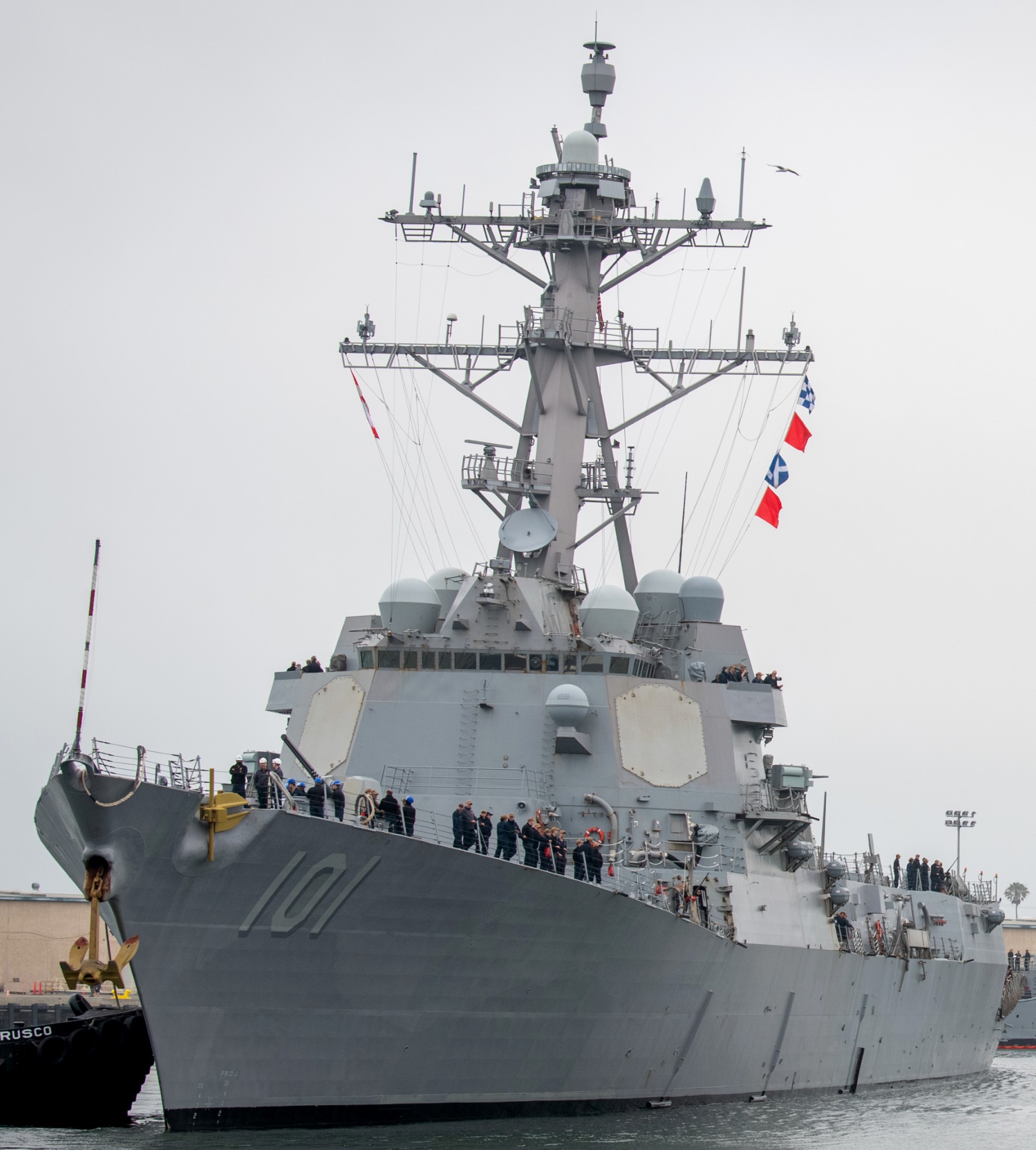 Port Hueneme, California - July 2021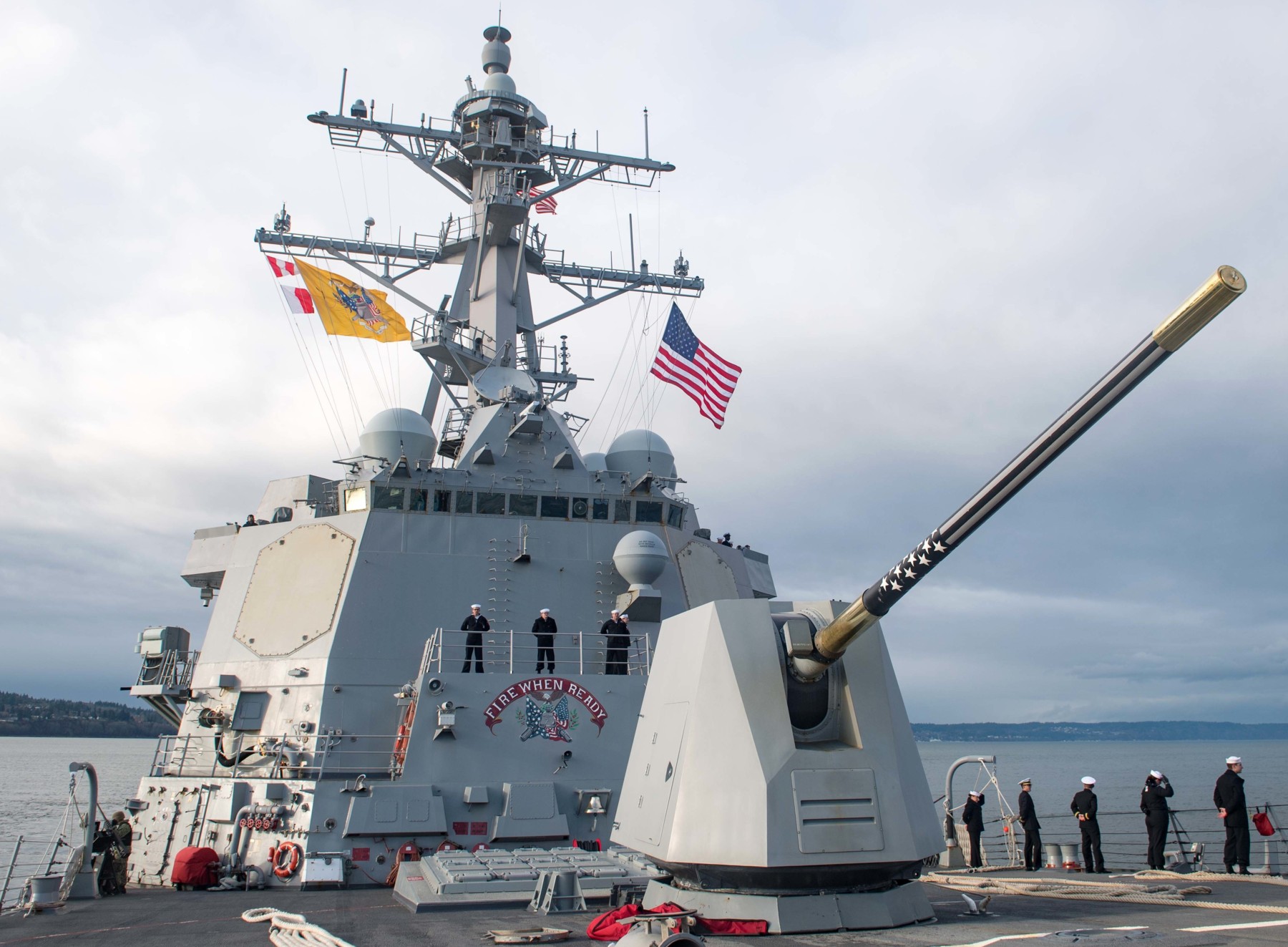 returning to Naval Station Everett, Washington - January 2020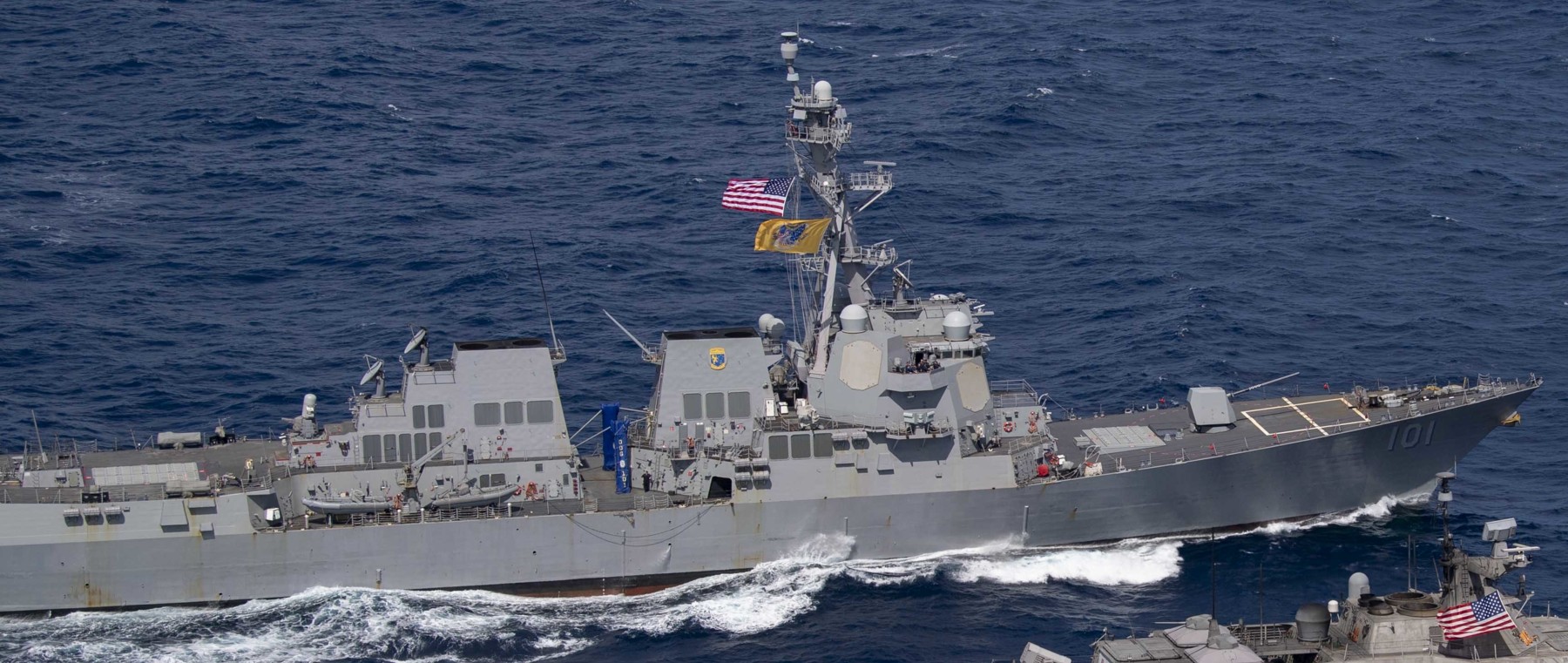 Atlantic Ocean - January 2020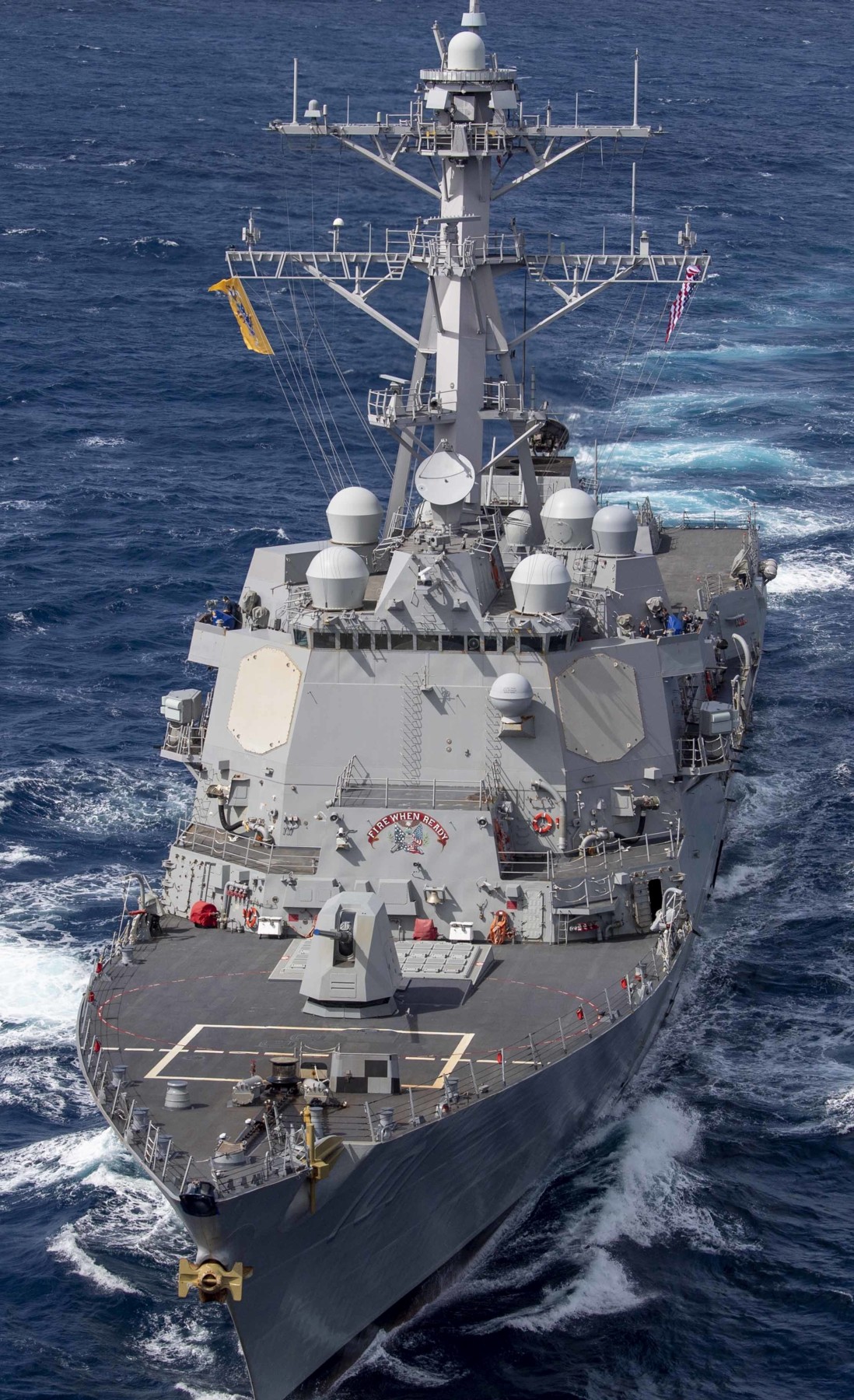 Atlantic Ocean - January 2020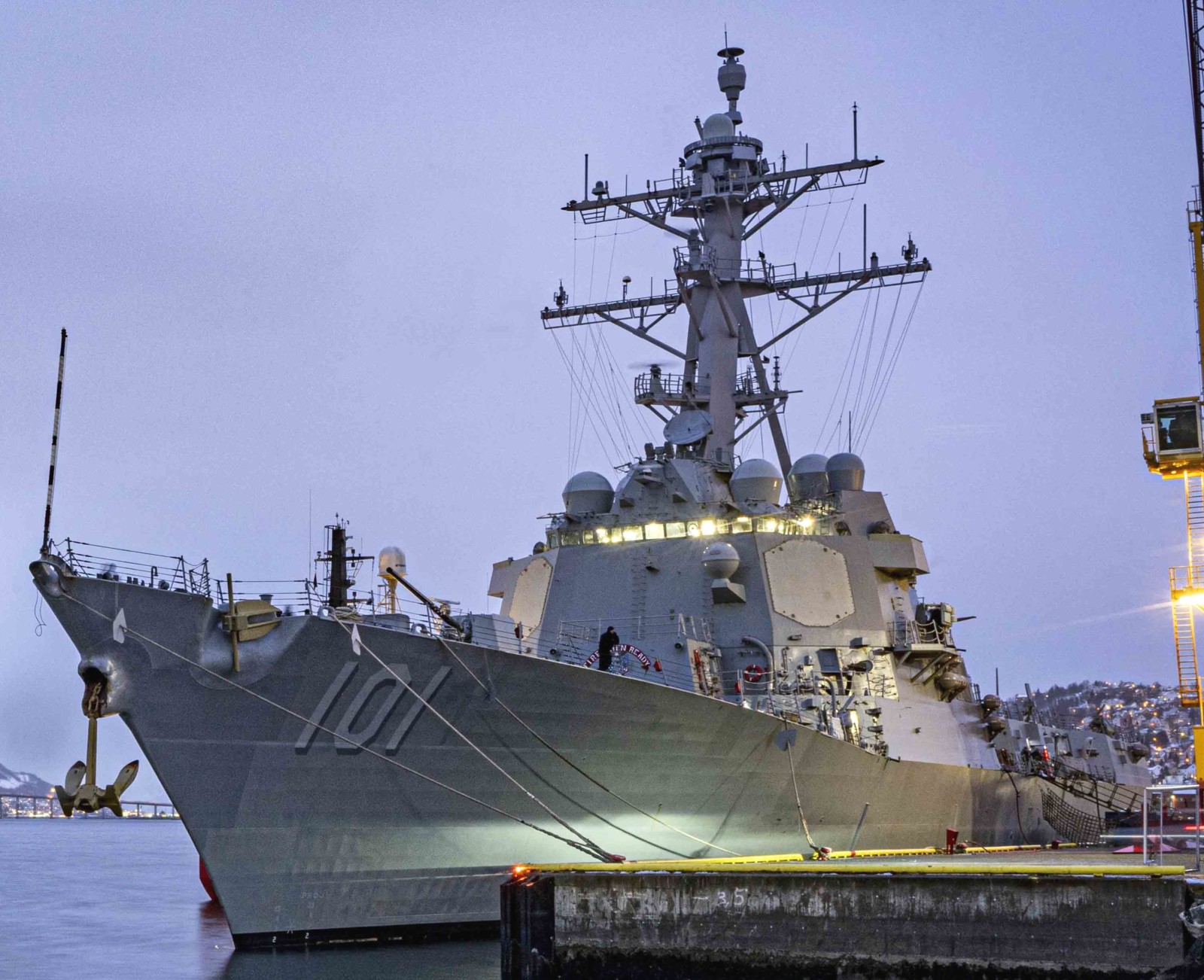 Tromso, Norway - November 2019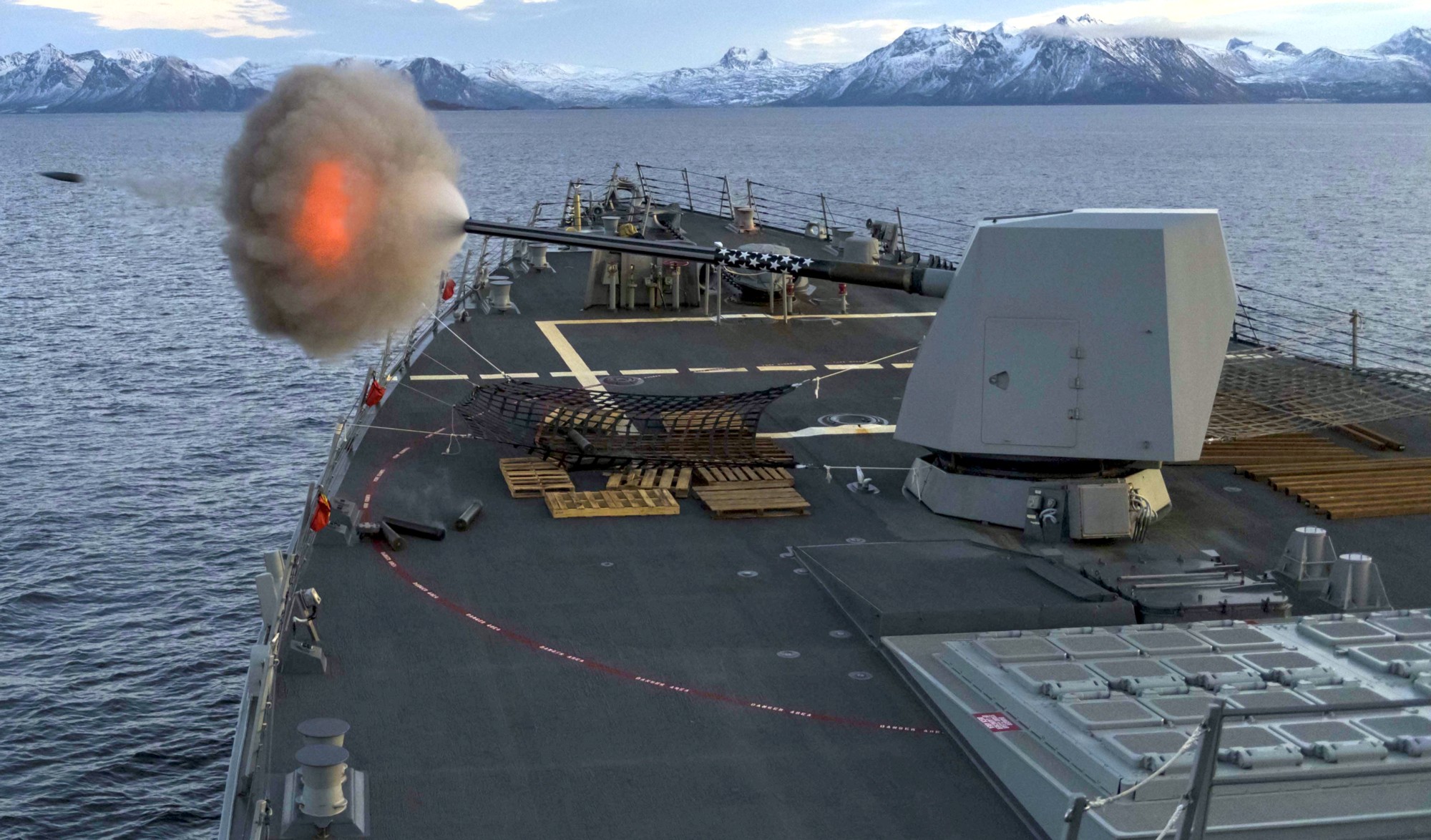 Mk.45 gun fire - Norwegian Sea - November 2019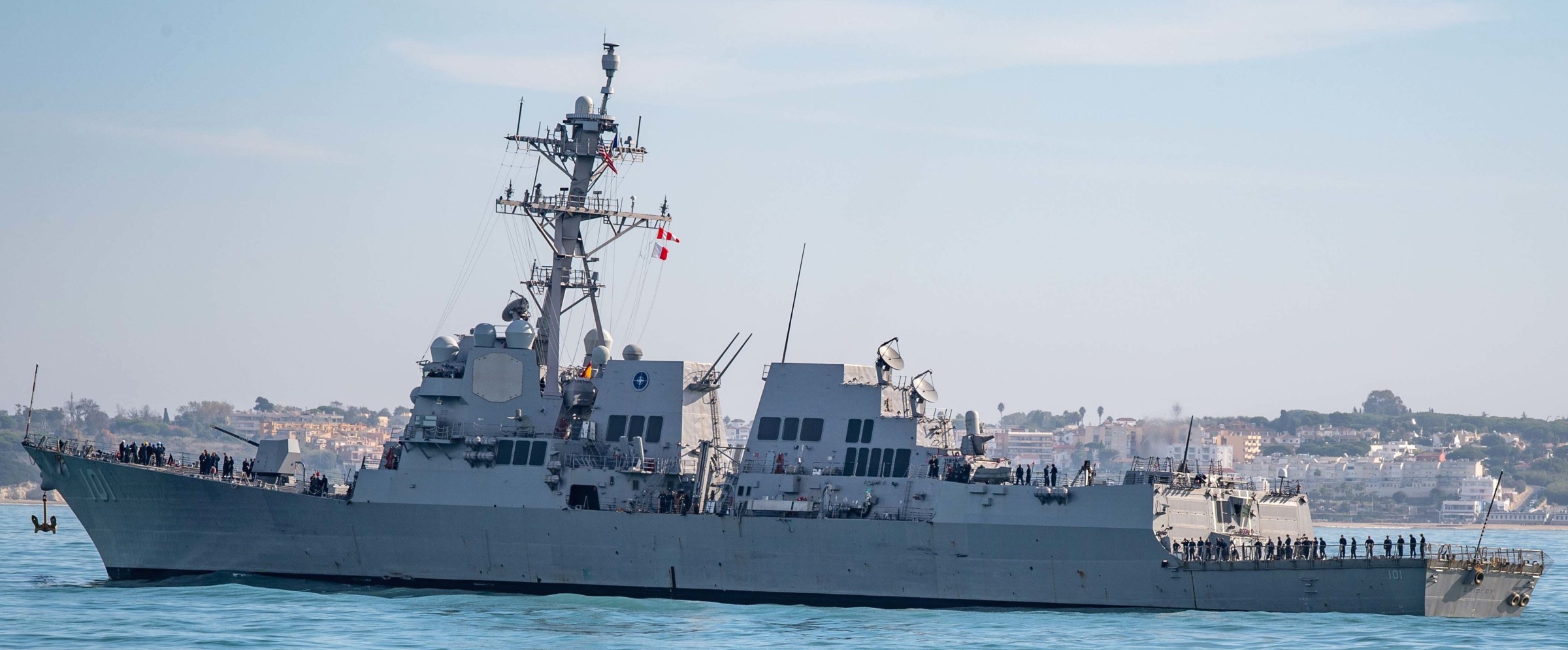 Naval Station Rota, Spain - October 2019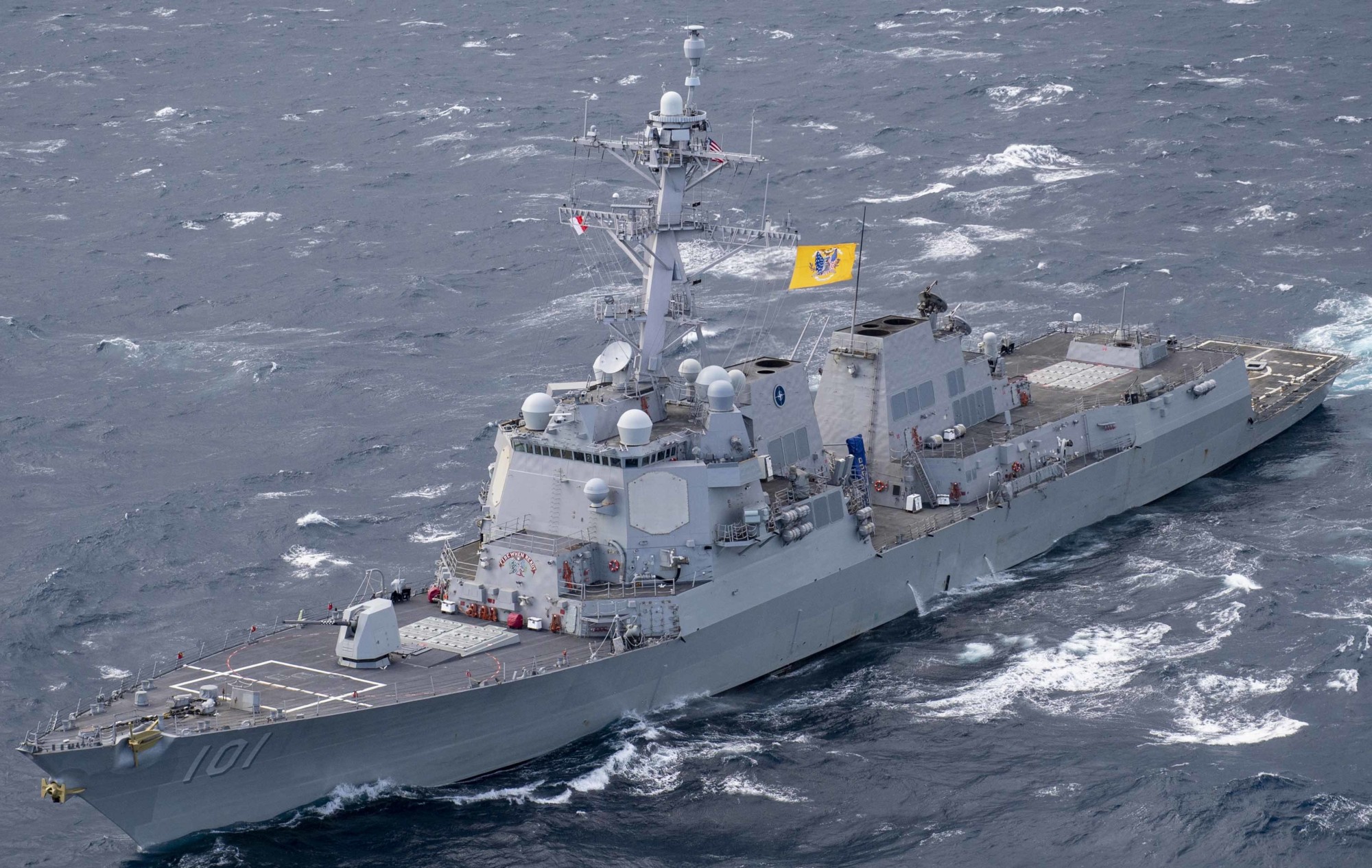 Atlantic Ocean - August 2019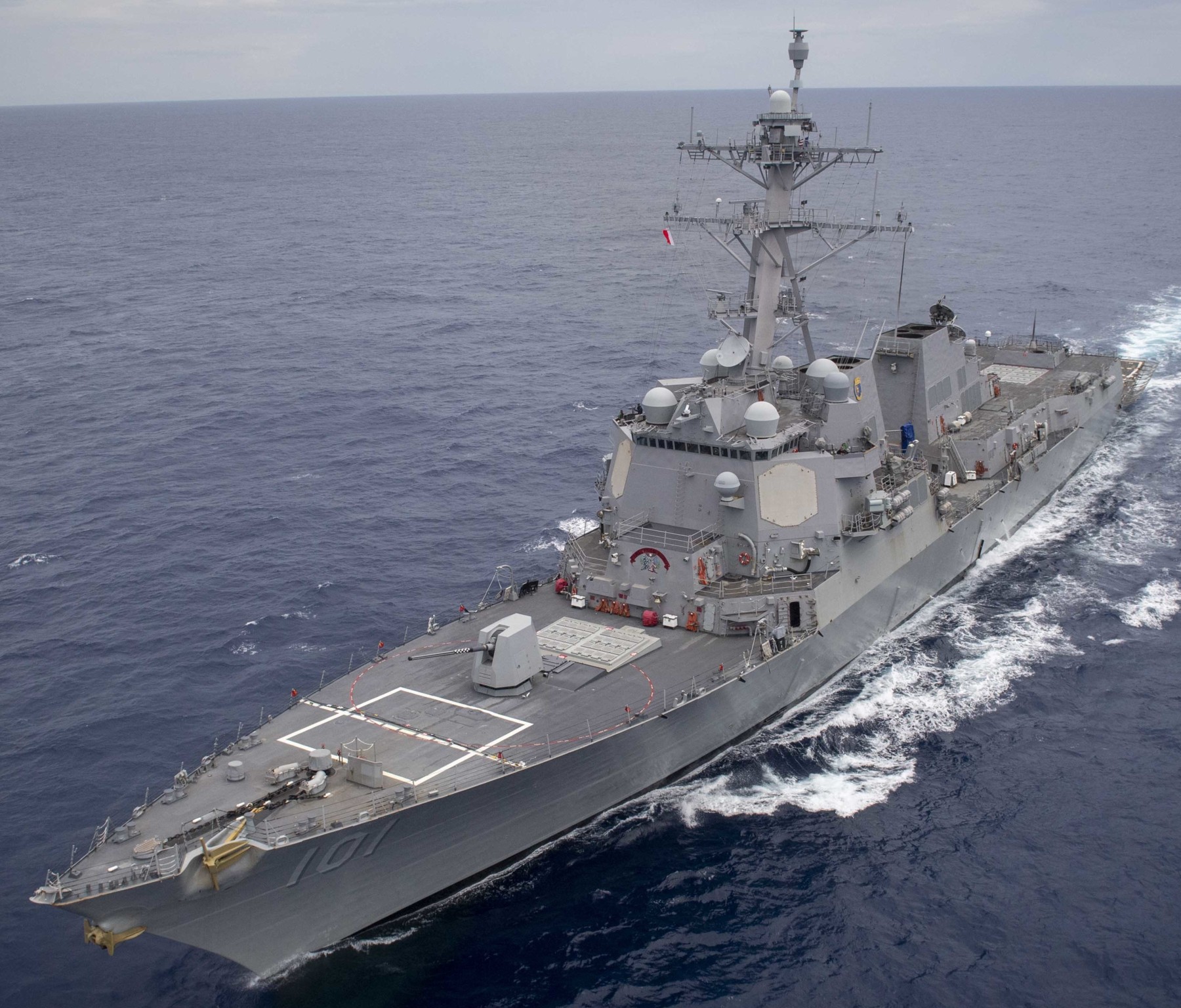 Atlantic Ocean - August 2019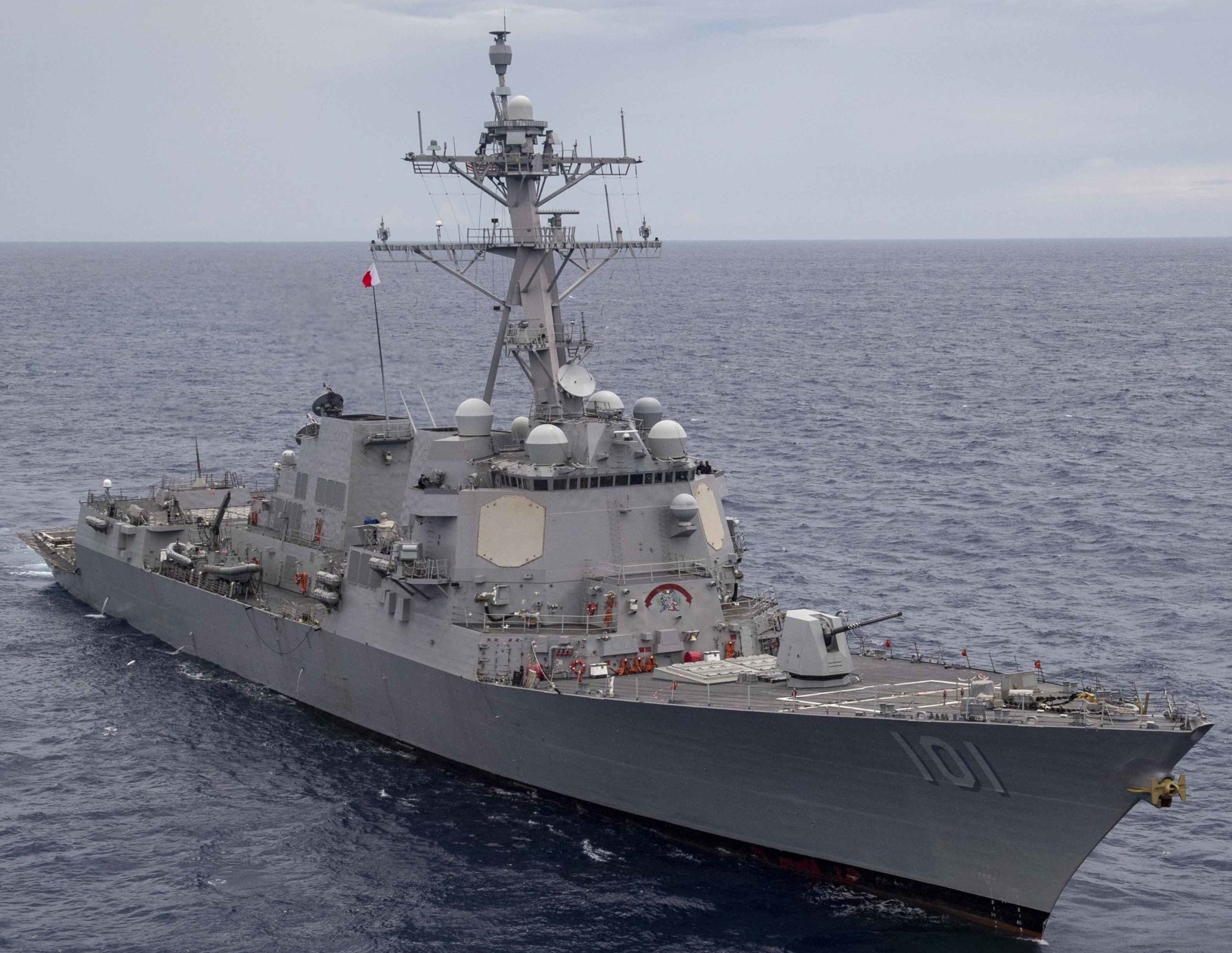 Atlantic Ocean - August 2019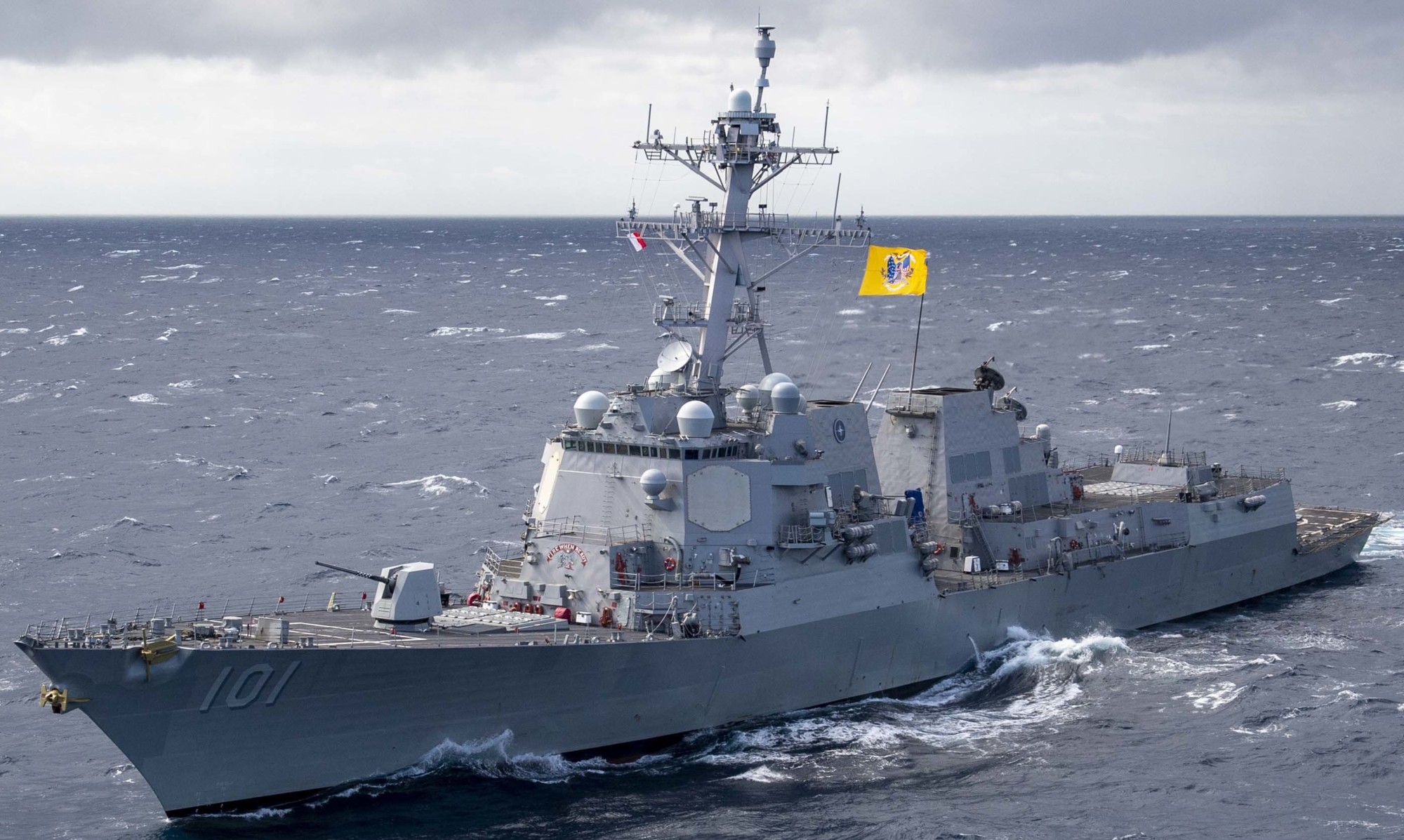 Atlantic Ocean - August 2019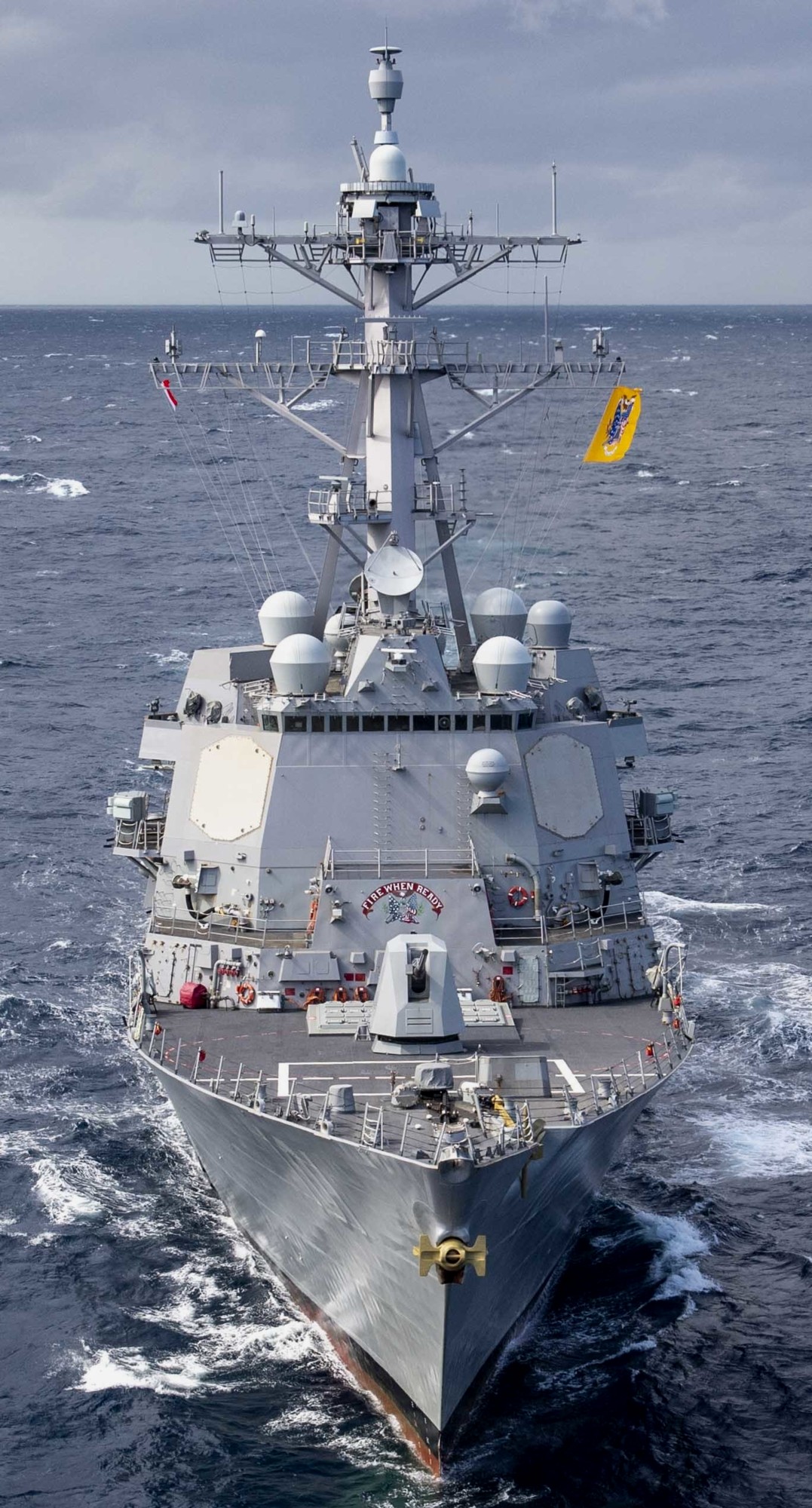 Atlantic Ocean - August 2019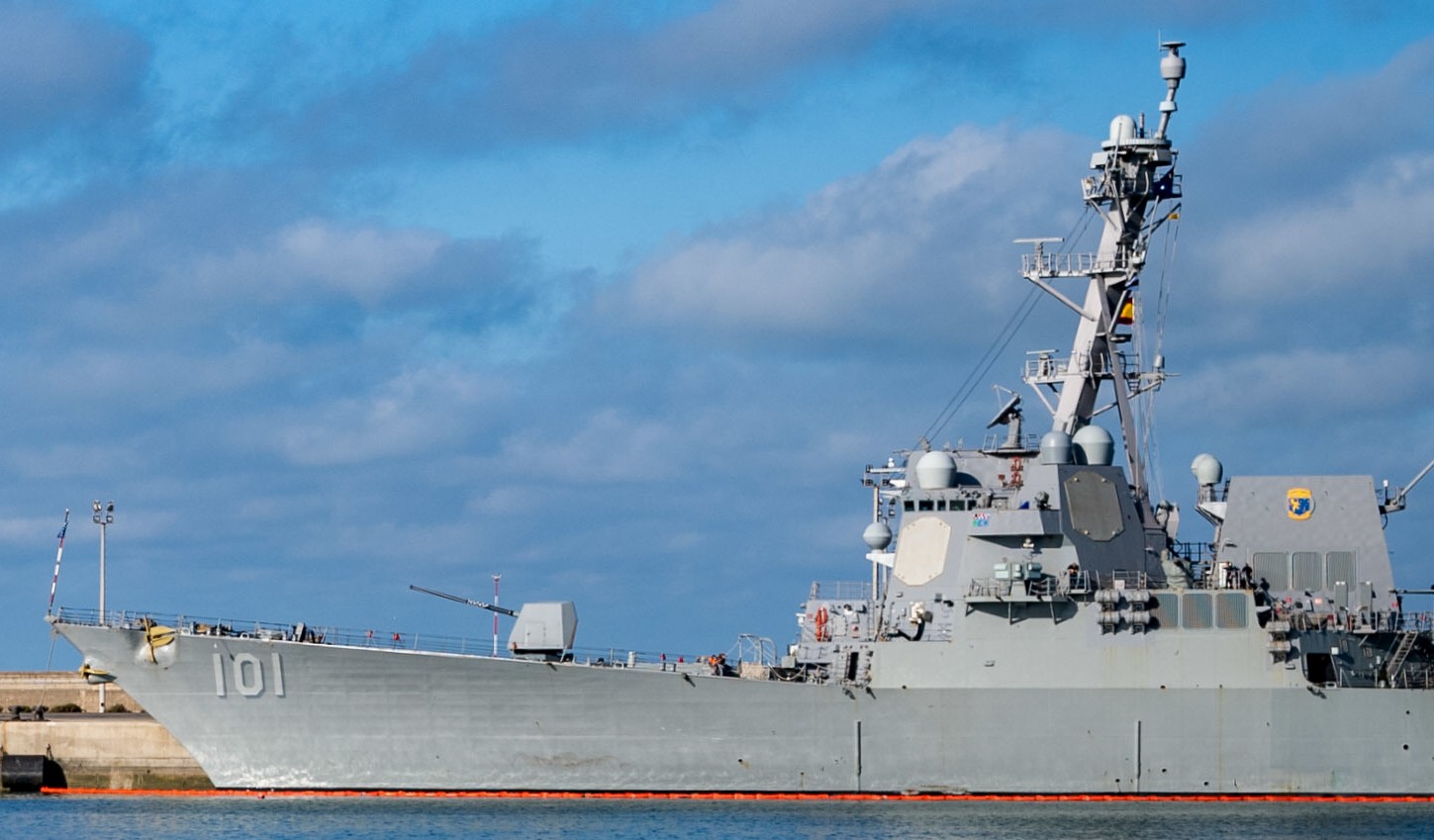 Naval Station Rota, Spain - July 2019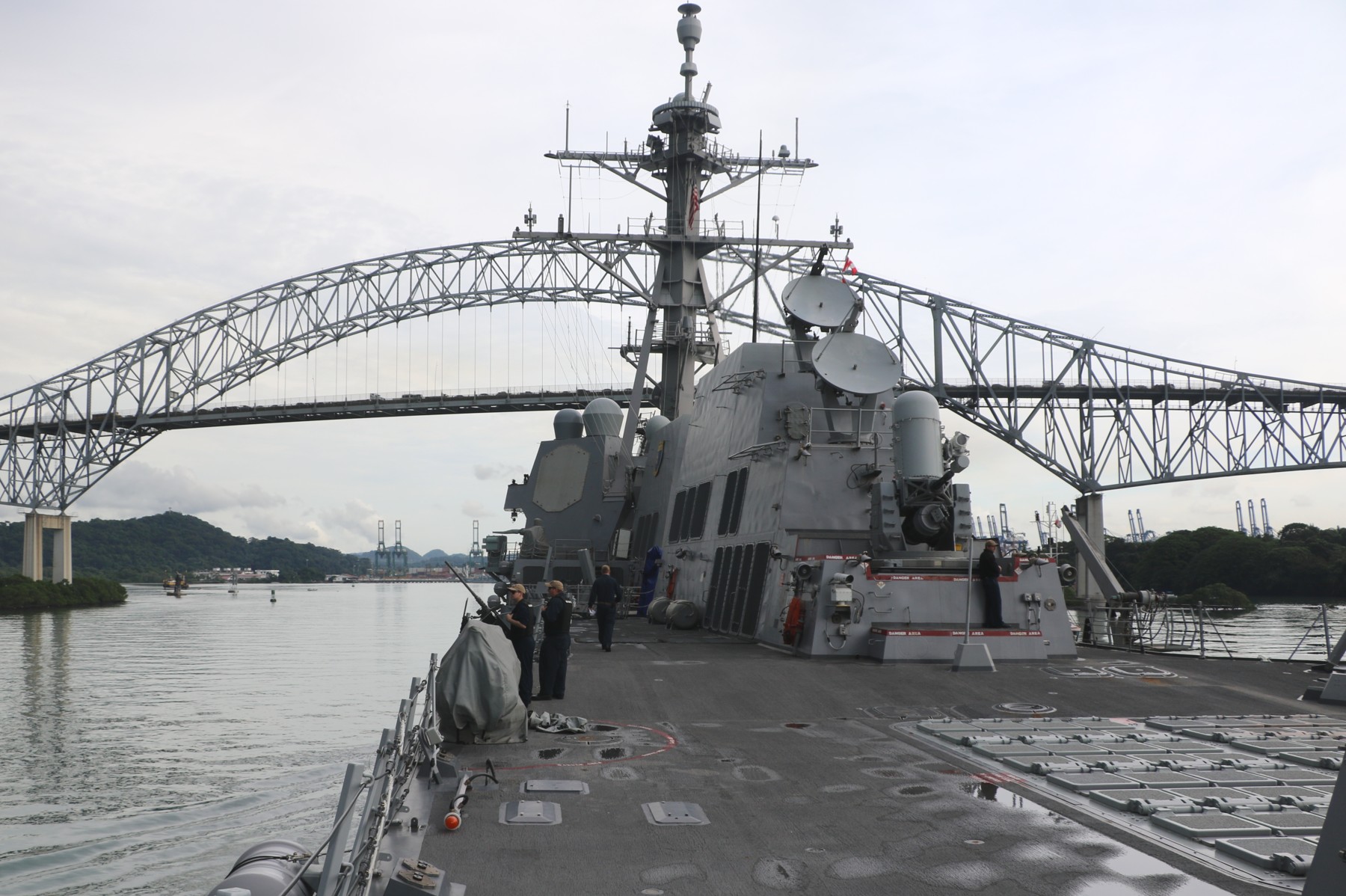 Panama Canal - July 2019



Naval Station Everett, Washington - May 2018




Seattle Seafair Fleet Week, Washington - August 2016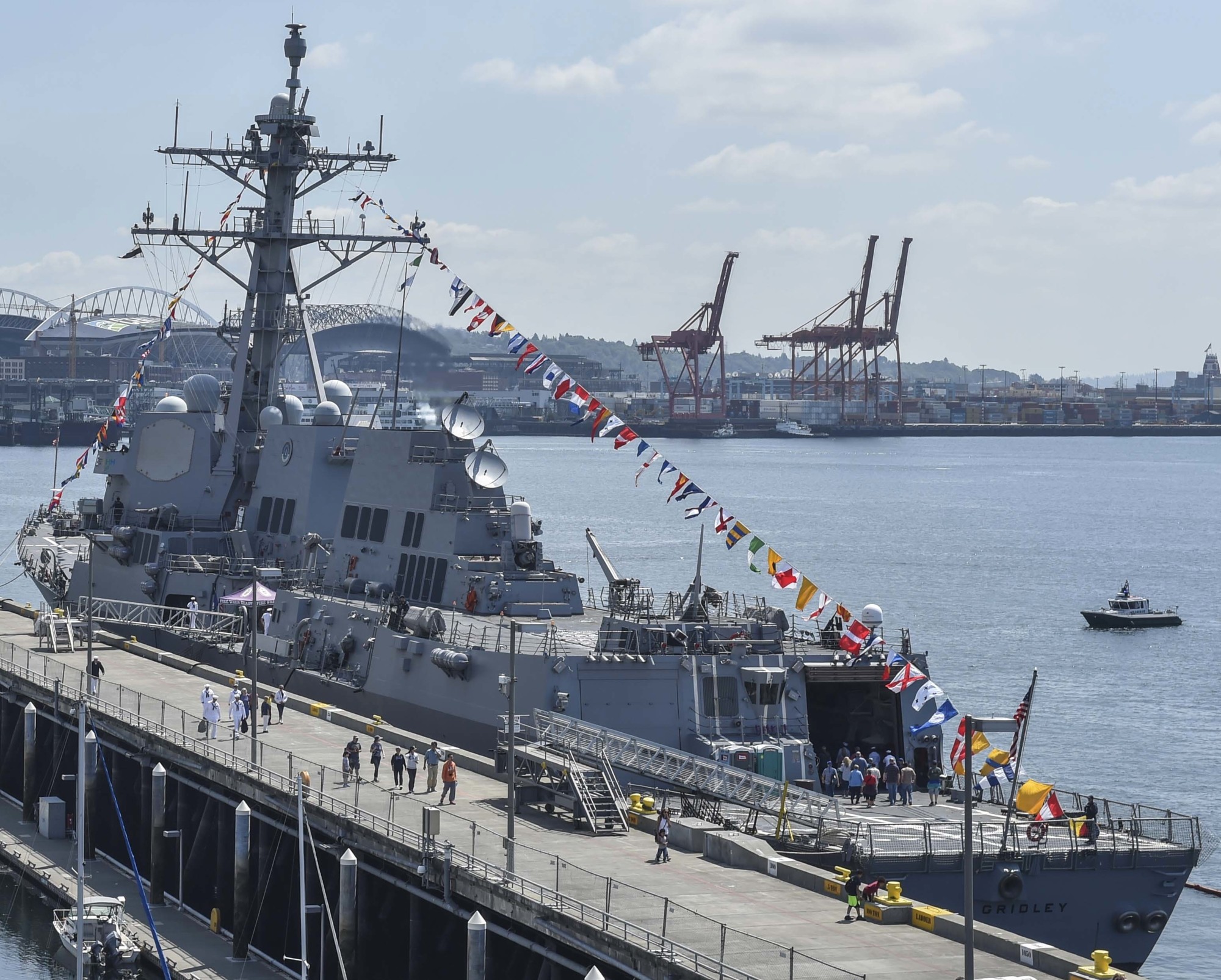 Seattle Seafair Fleet Week, Washington - August 2016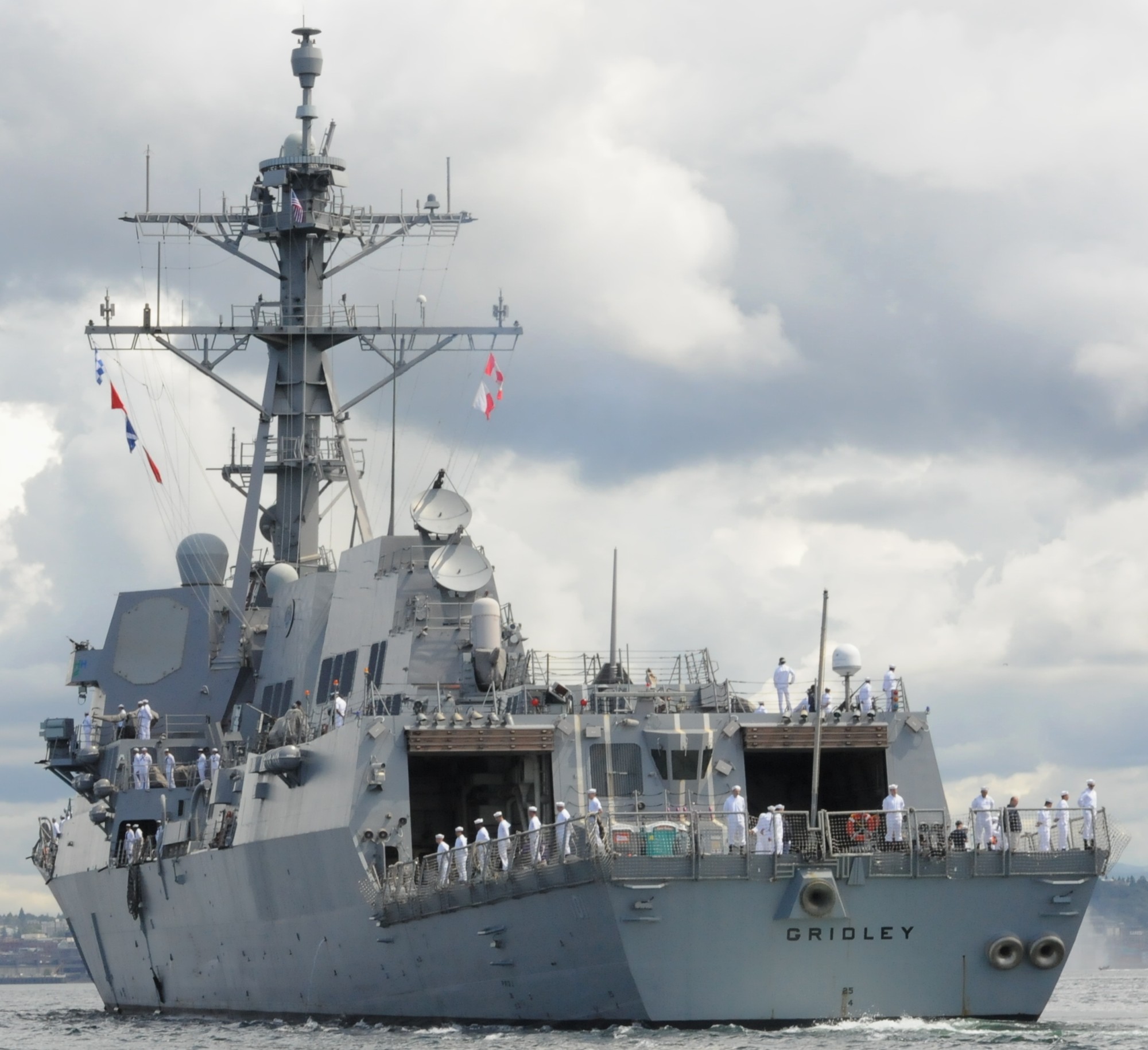 departing Naval Station Everett, Washington - August 2016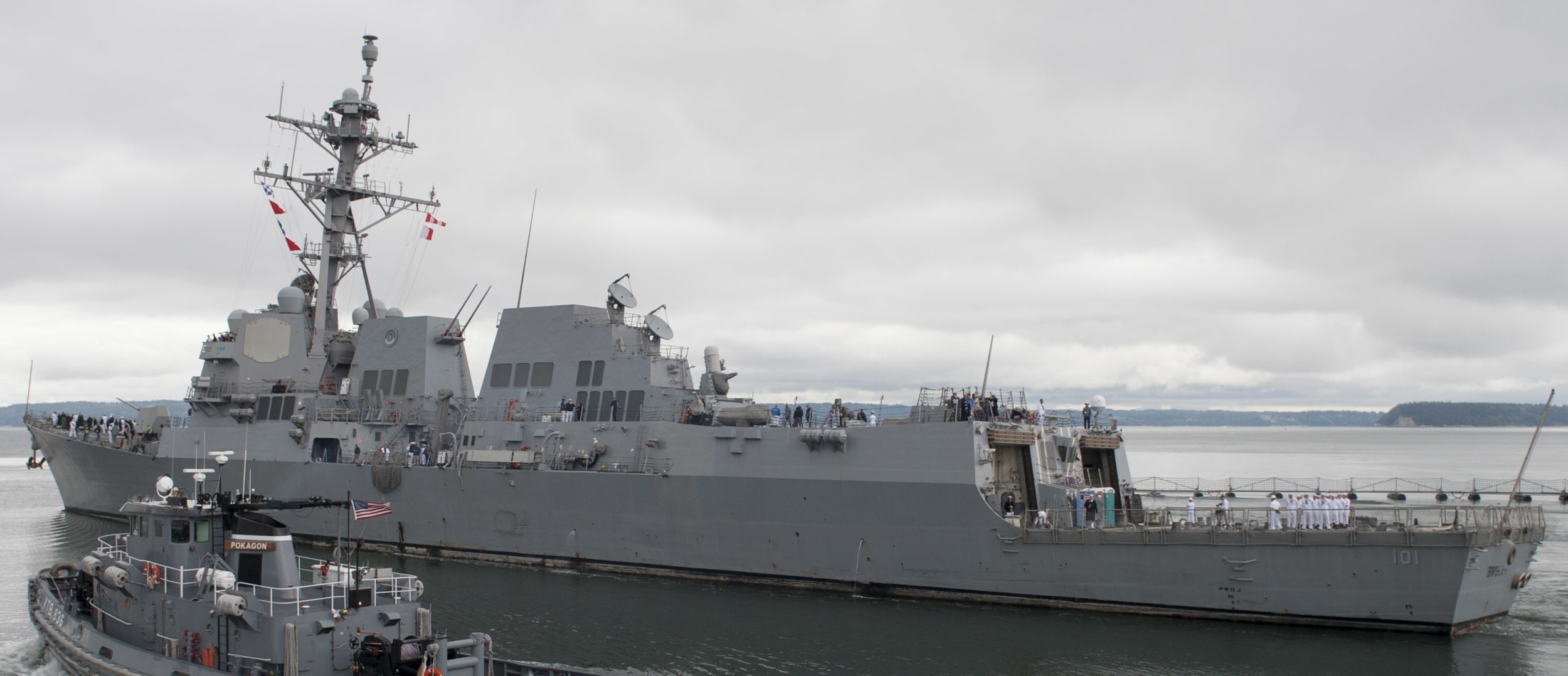 departing Naval Station Everett, Washington - August 2016



departing Naval Station Everett, Washington - August 2016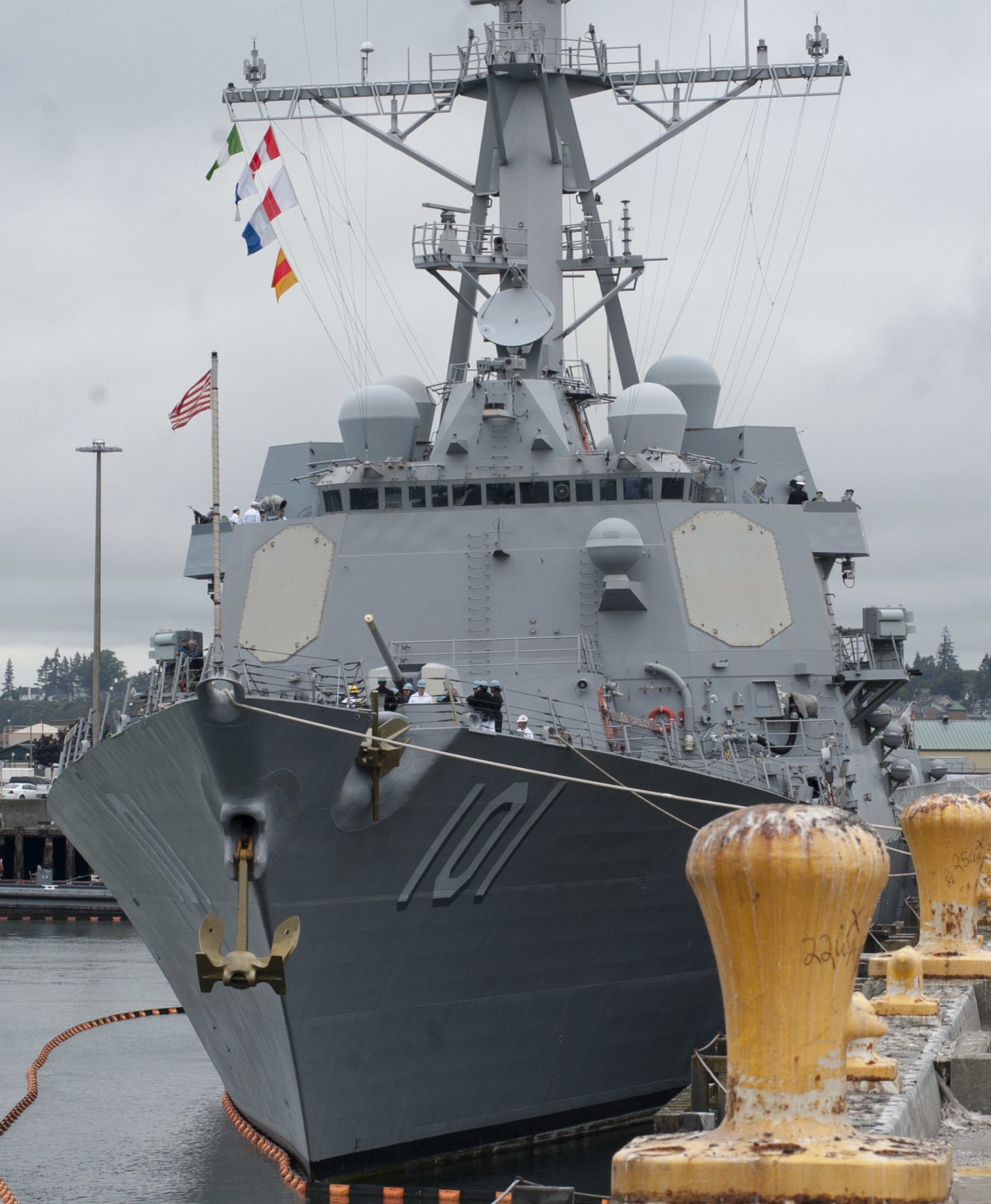 Naval Station Everett, Washington - August 2016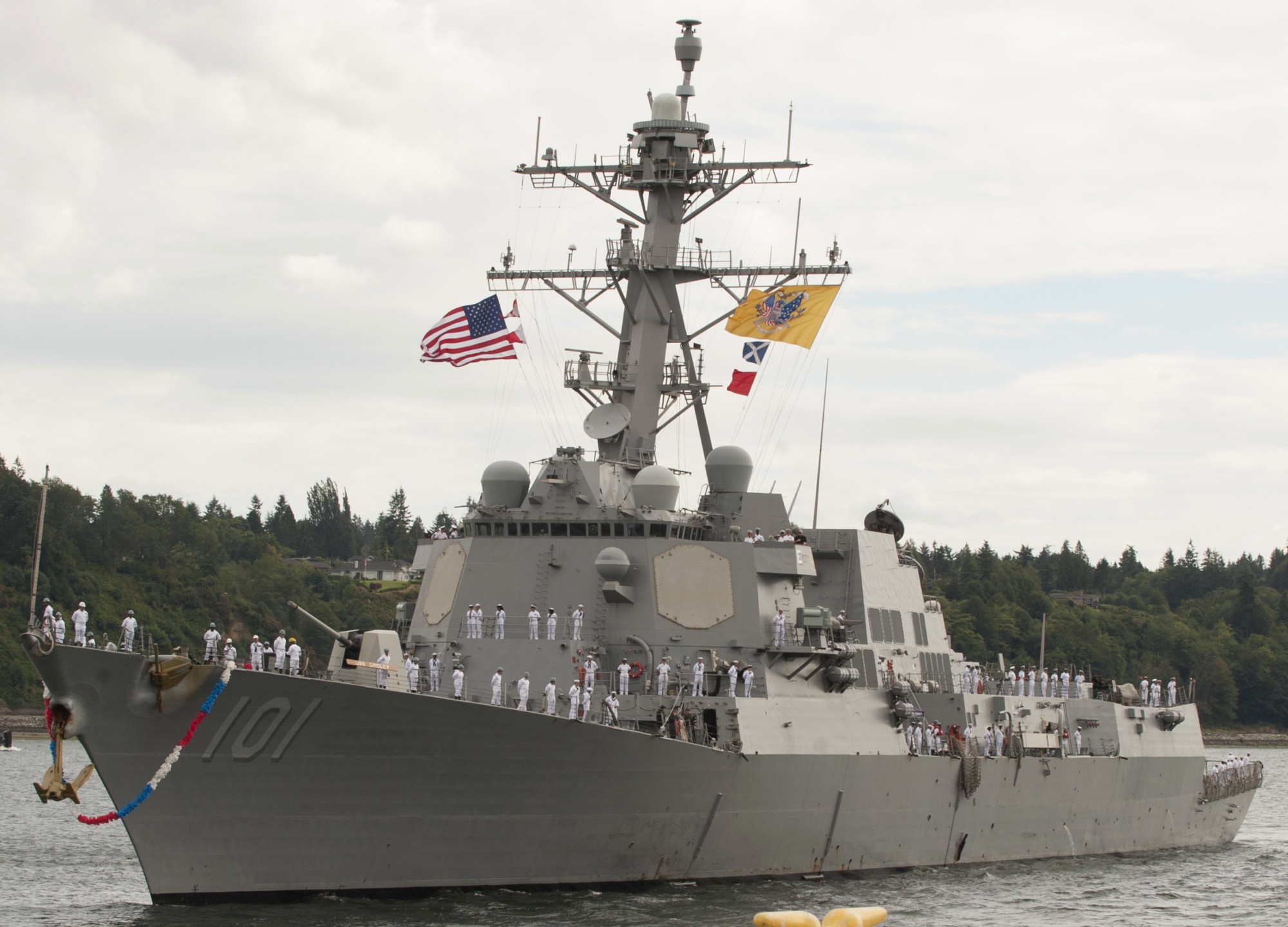 arriving at her new homeport, Naval Station Everett, Washington - July 9, 2016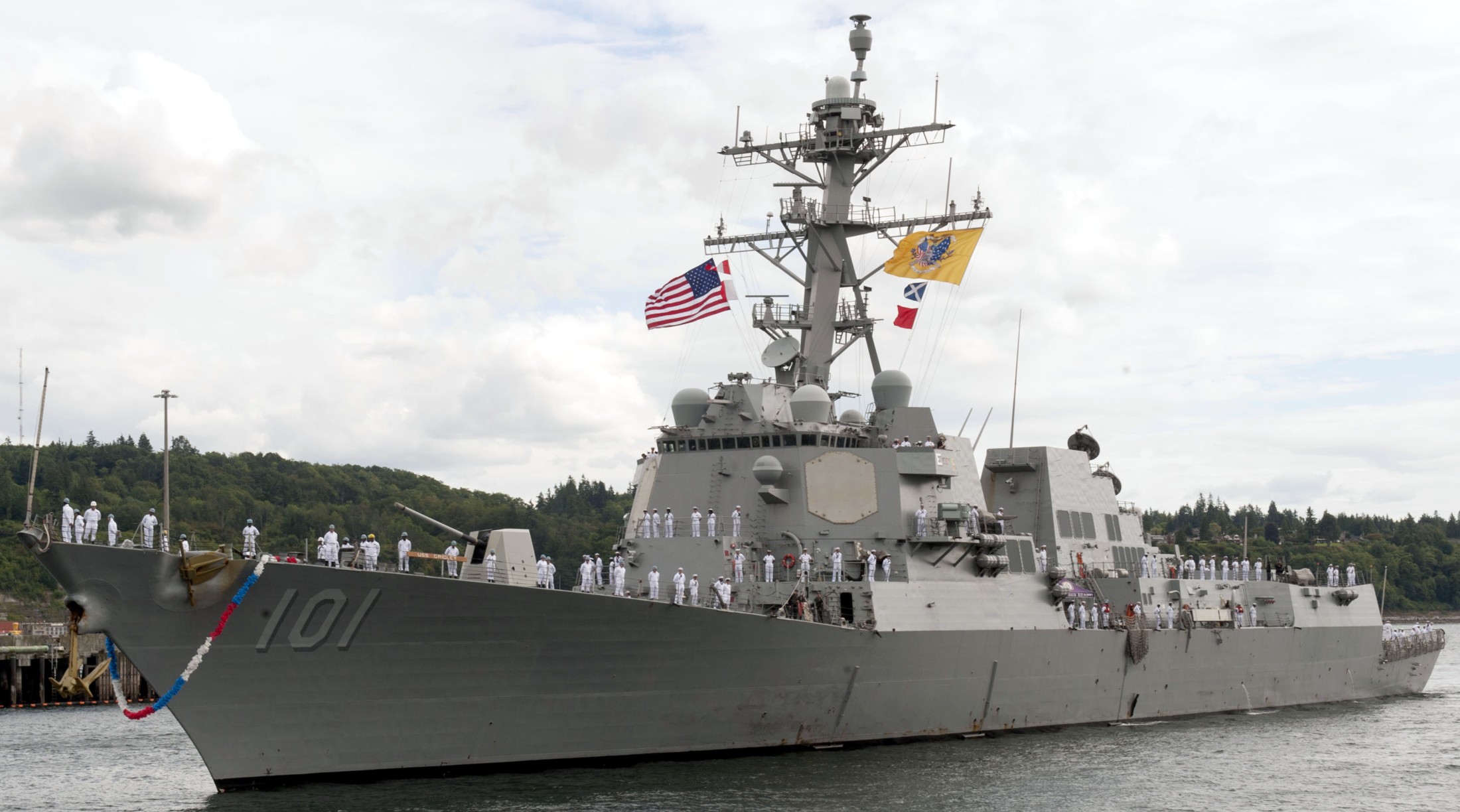 arriving at her new homeport, Naval Station Everett, Washington - July 9, 2016




departing Naval Base San Diego, California - June 2016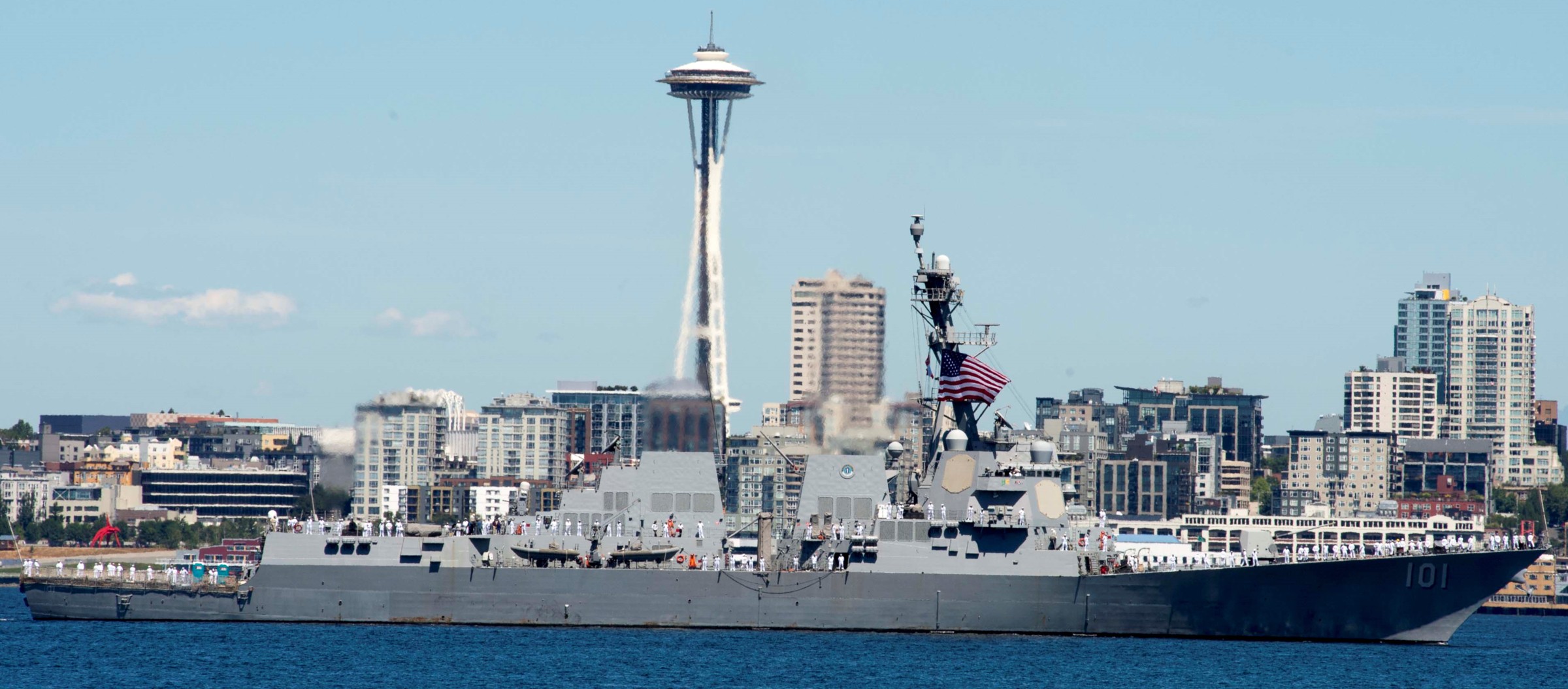 Seattle Seafair Fleet Week, Washington - July 2015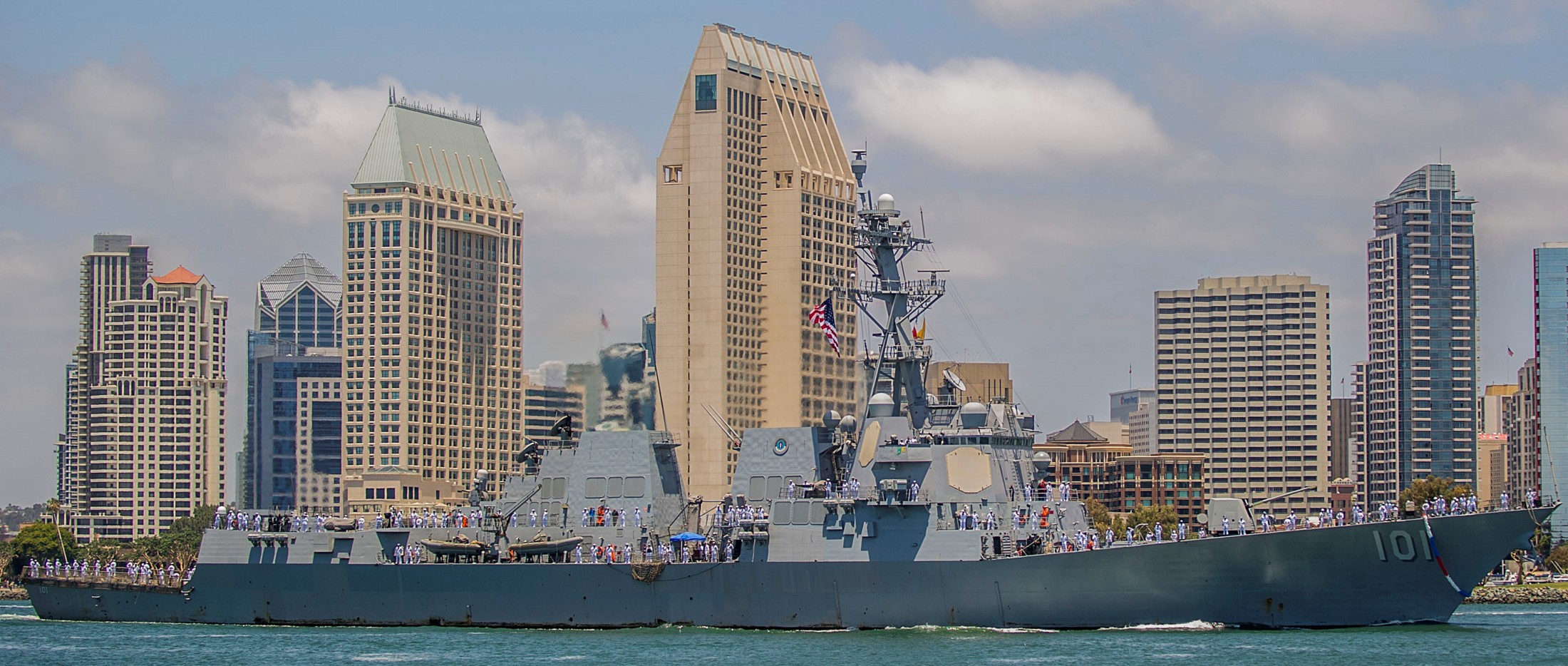 returning to Naval Base San Diego, California - June 2015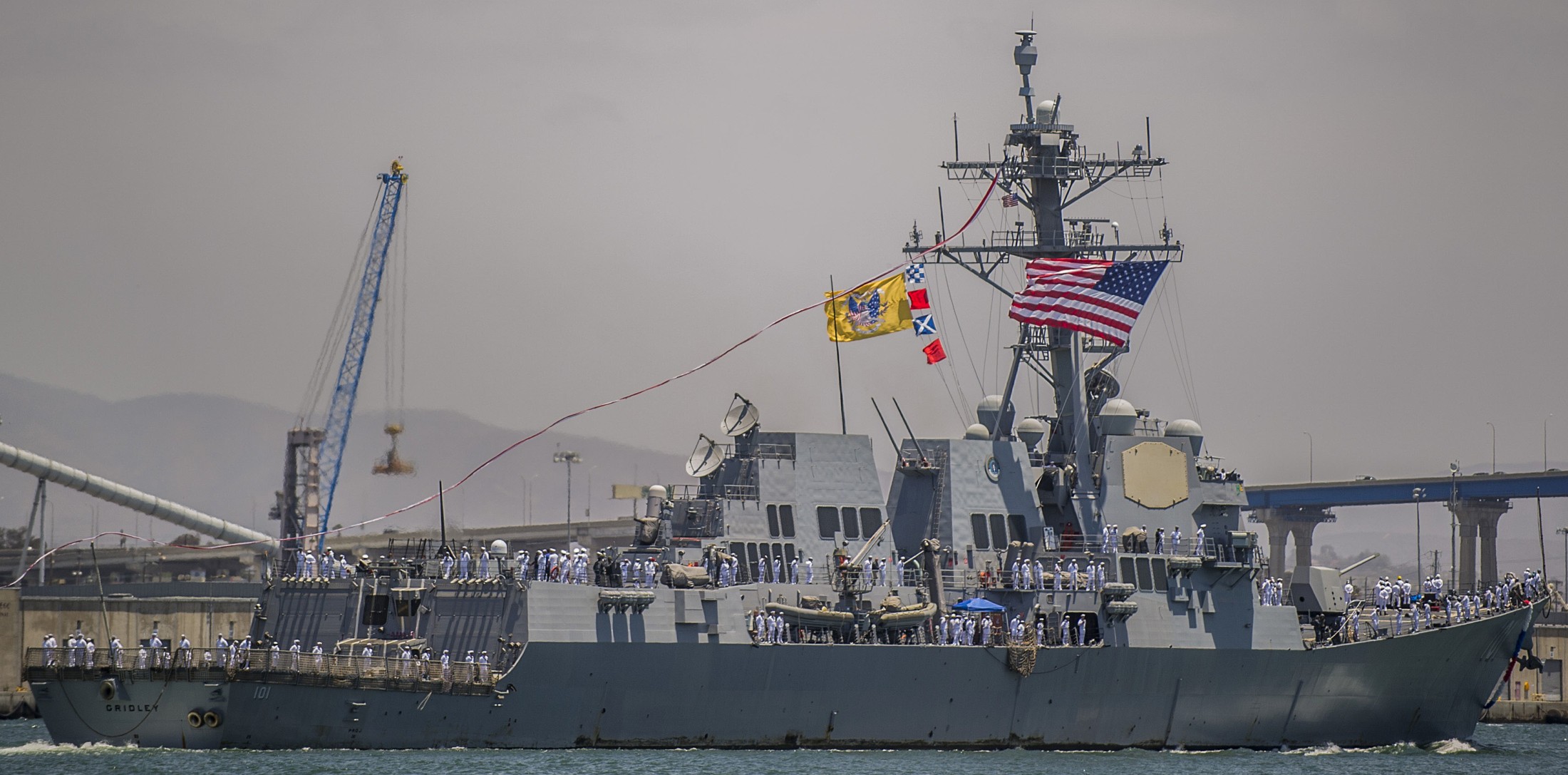 returning to Naval Base San Diego, California - June 2015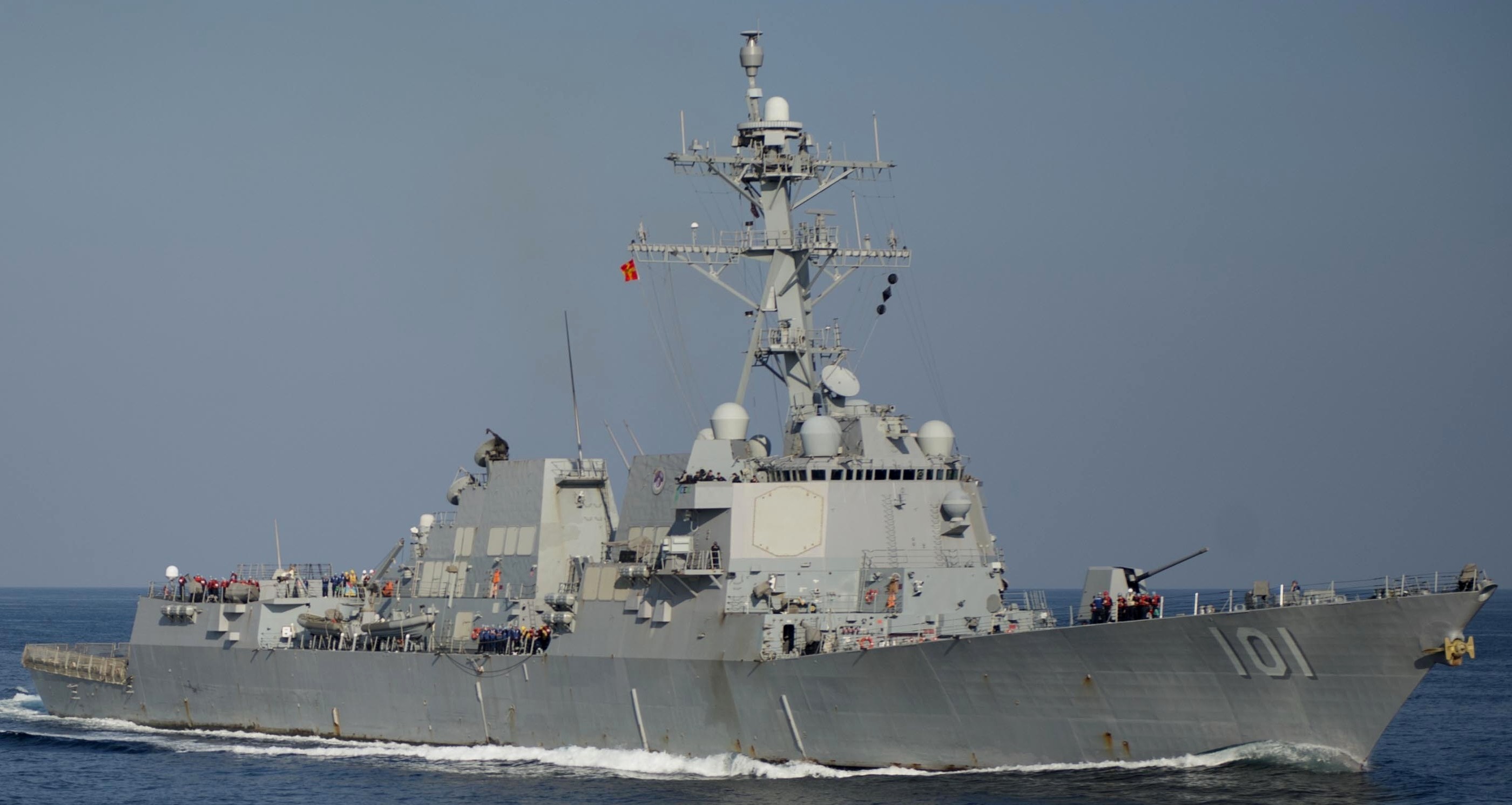 Gulf of Oman - January 2015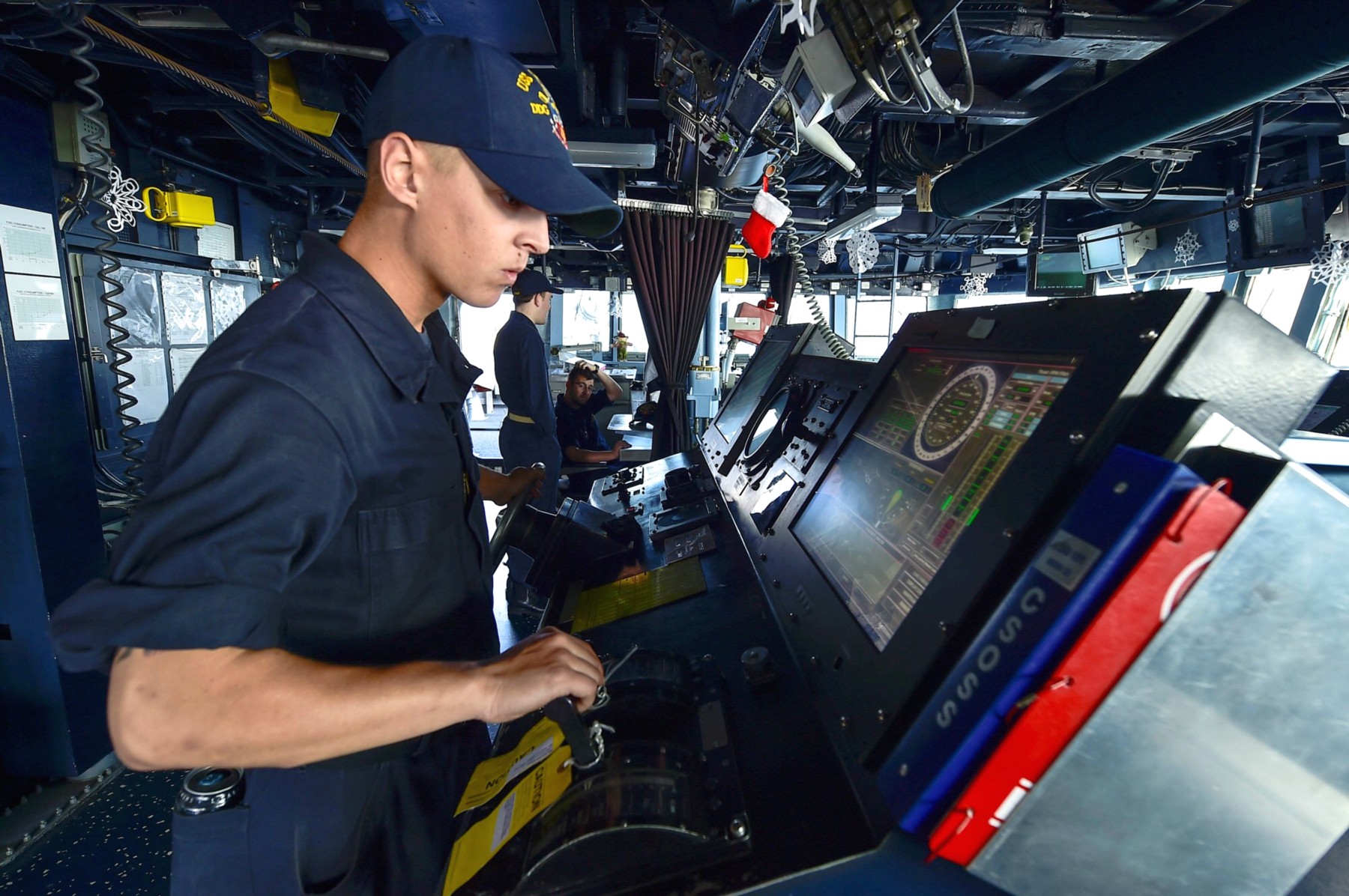 Indian Ocean - December 2014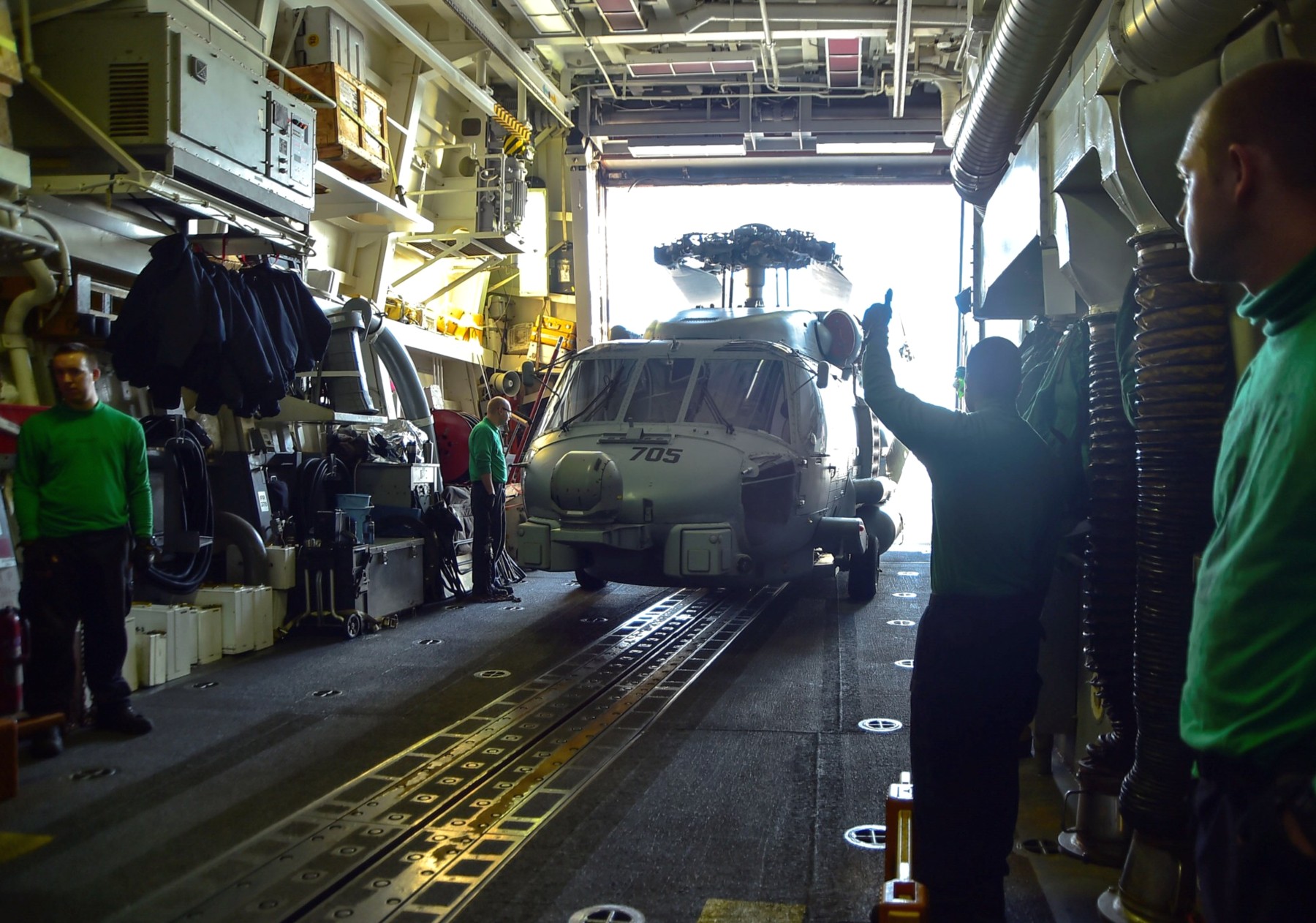 MH-60R Seahawk helicopter (HSM-73) was moved into the hangar - Arabian Gulf - December 2014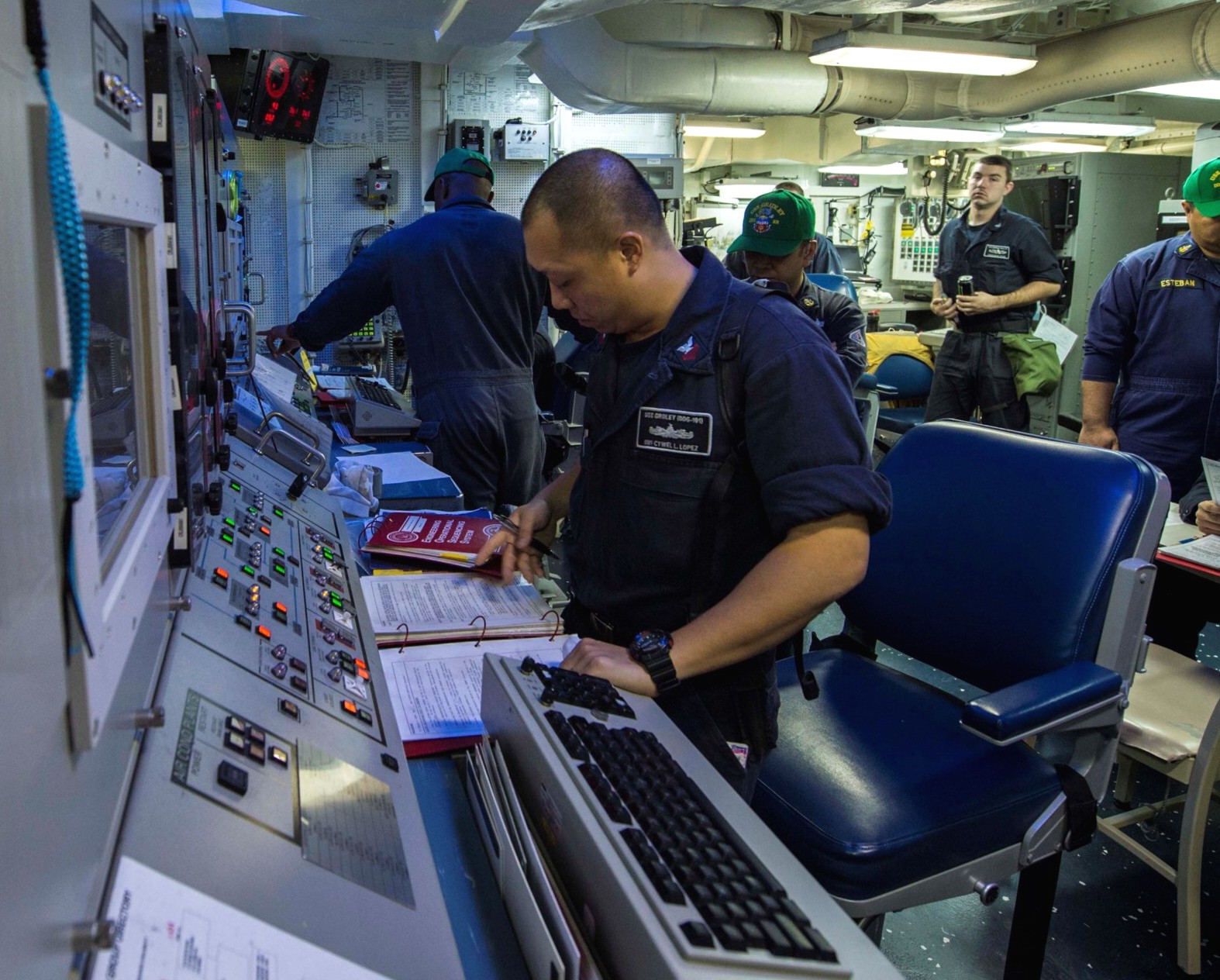 central control station - Arabian Gulf - November 2014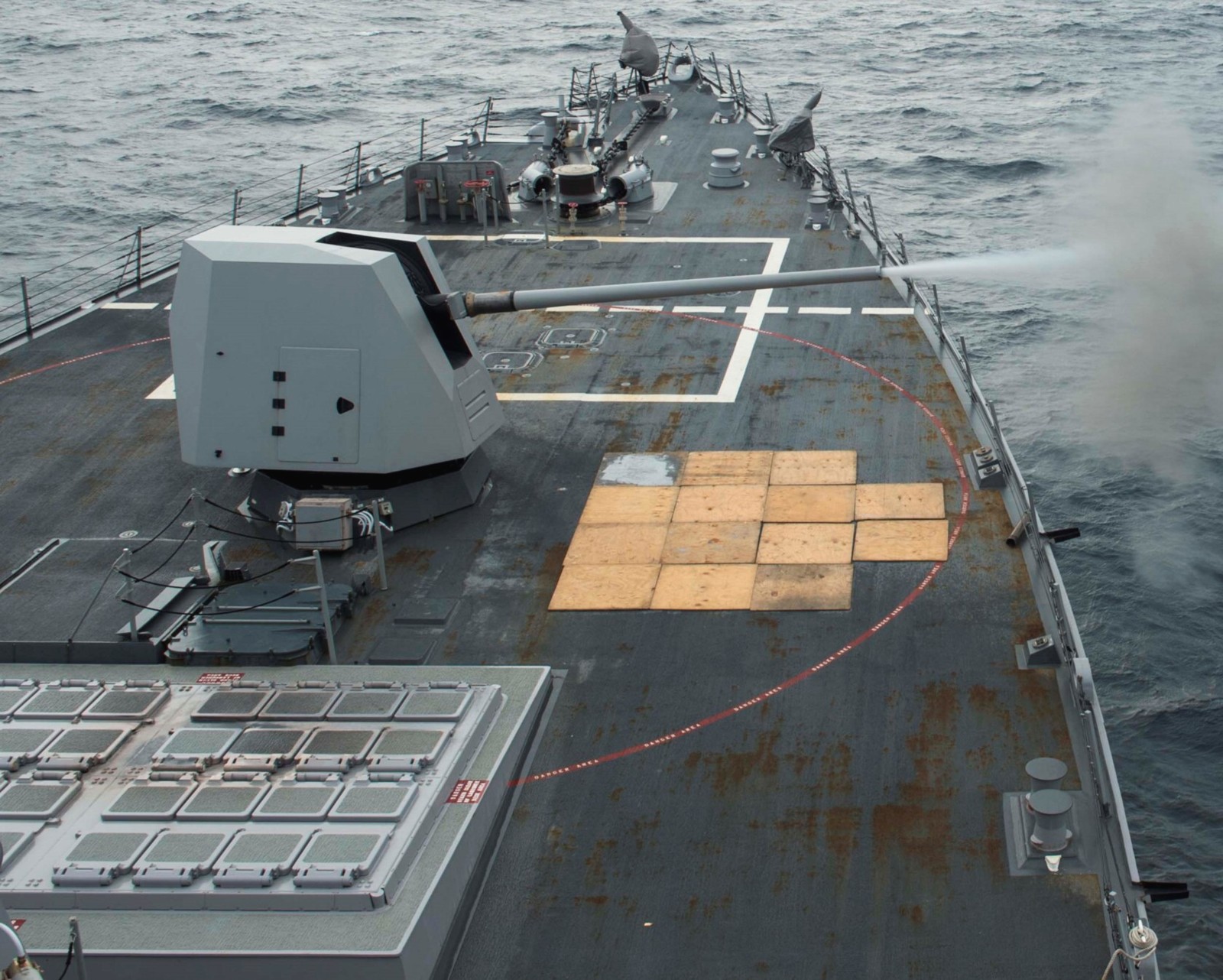 Mk.45 Mod.4 (5 inch / 62 caliber) gun fire - Andaman Sea - October 2014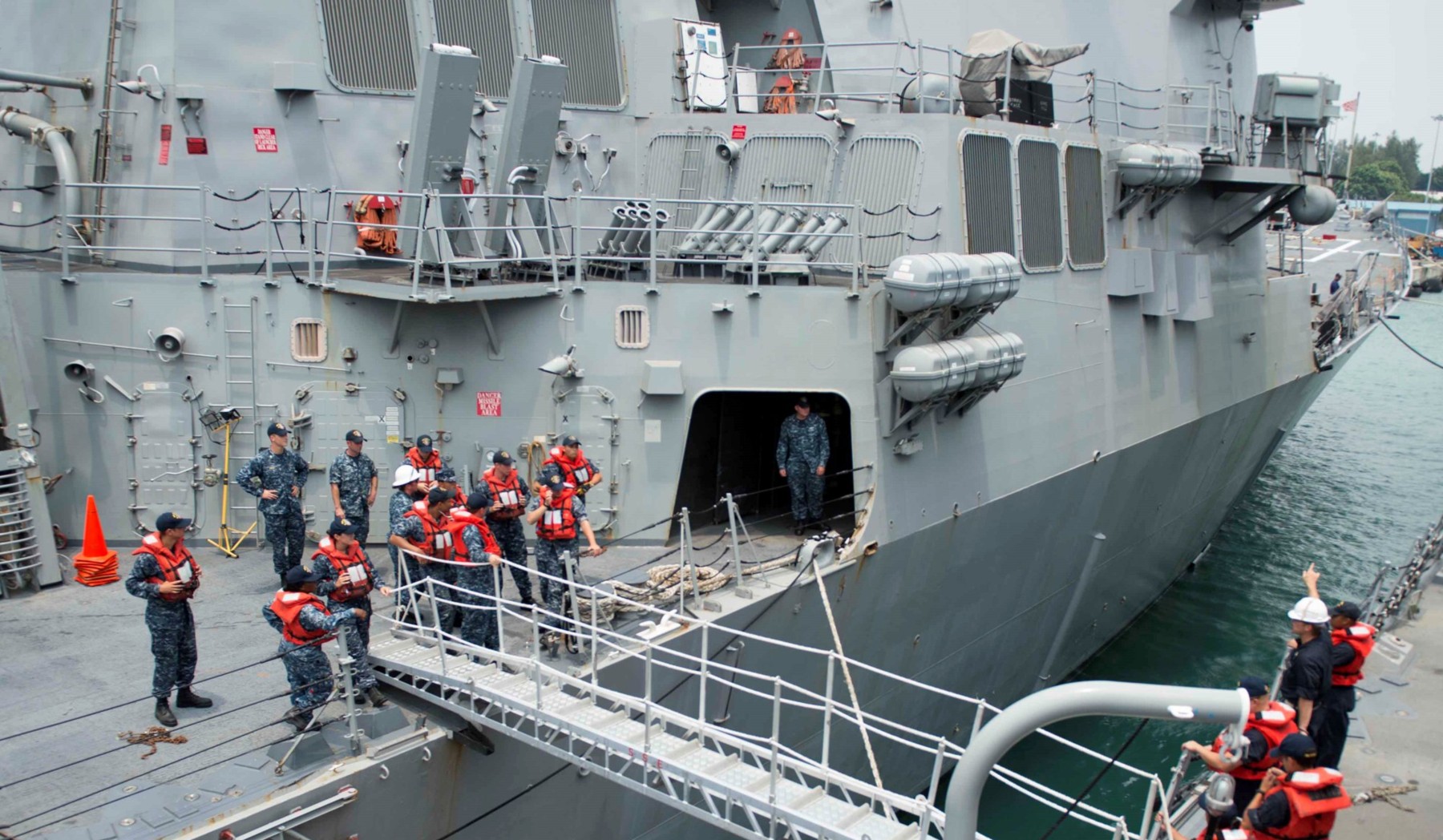 Singapore - October 2014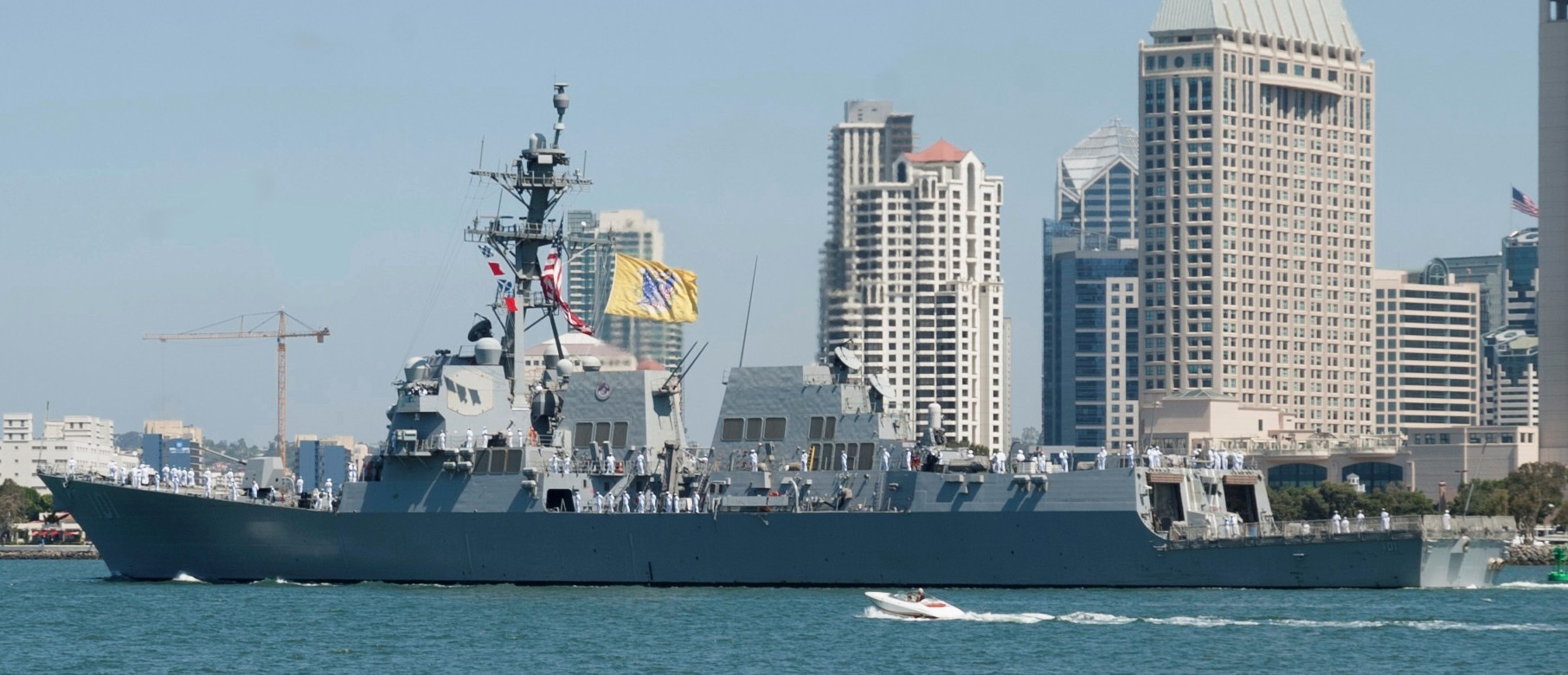 San Diego, California - August 2014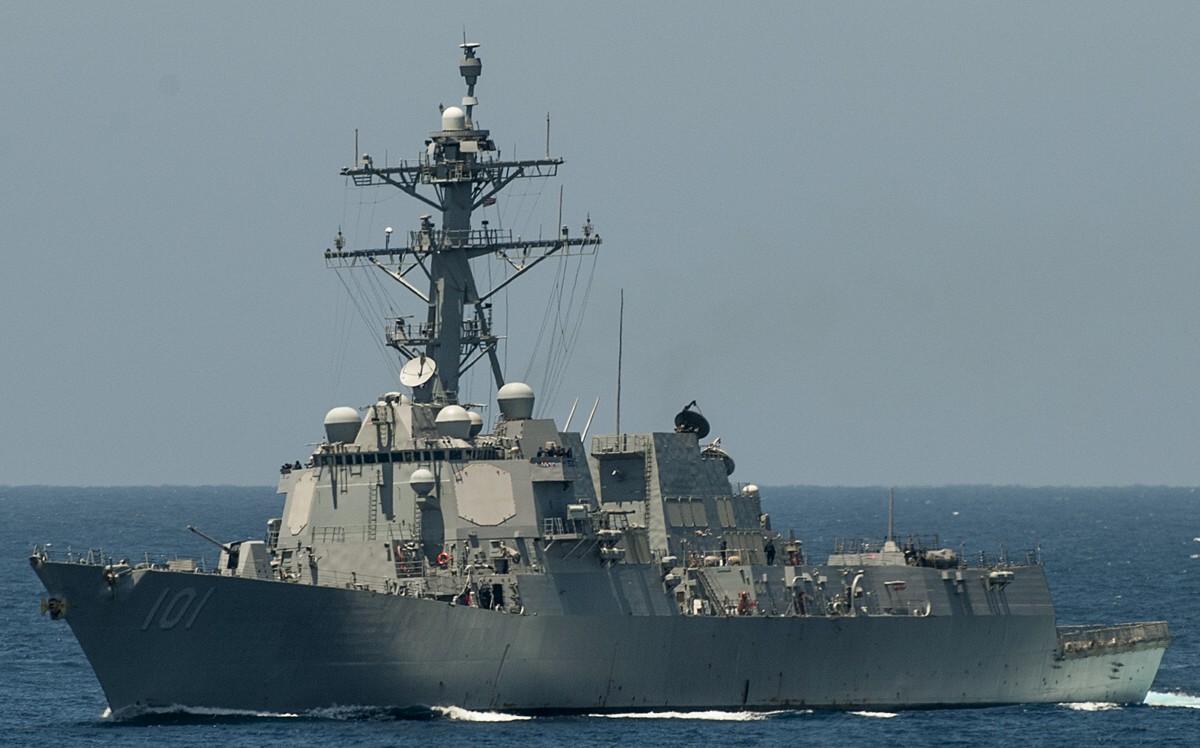 Pacific Ocean - June 2014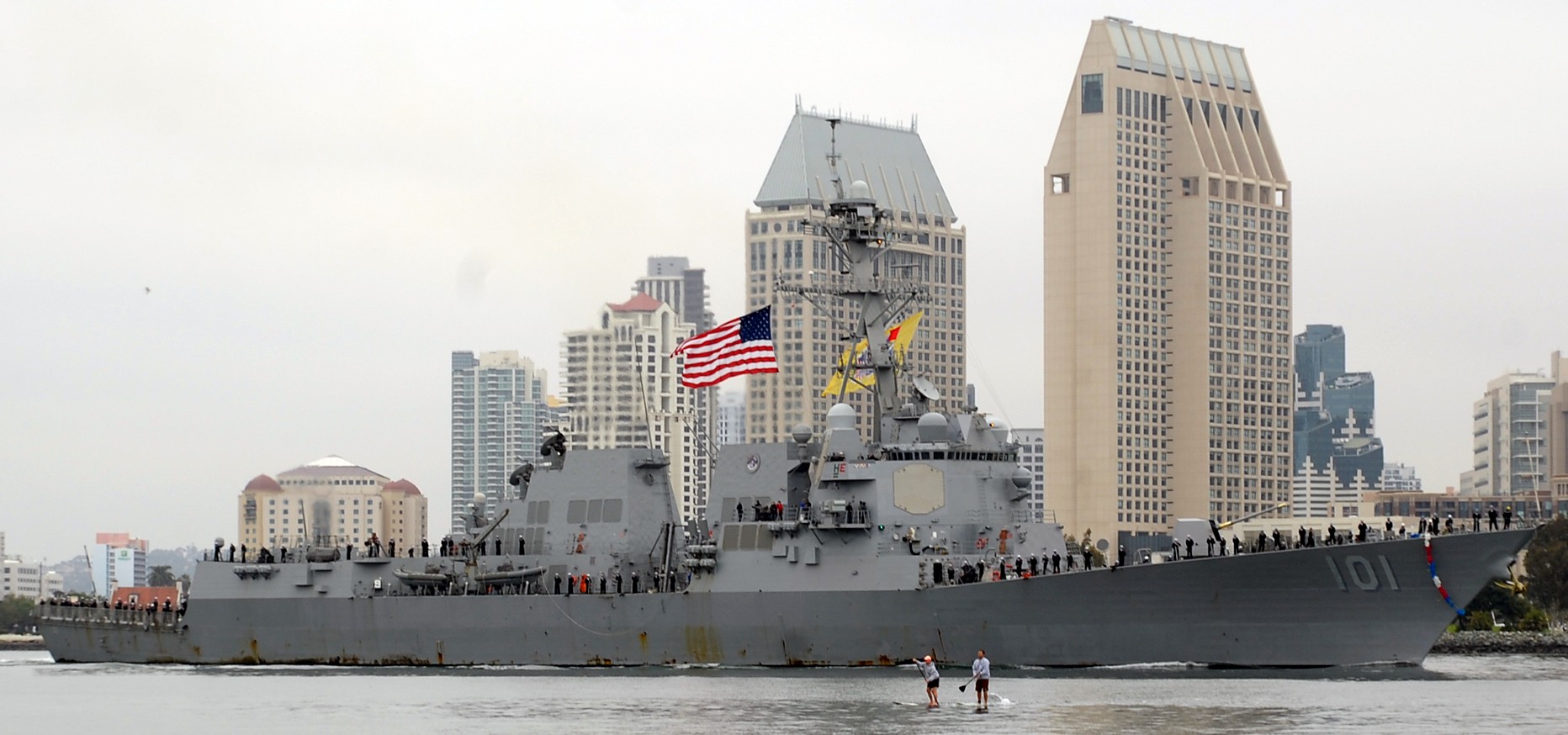 returning to Naval Base San Diego, California - February 2013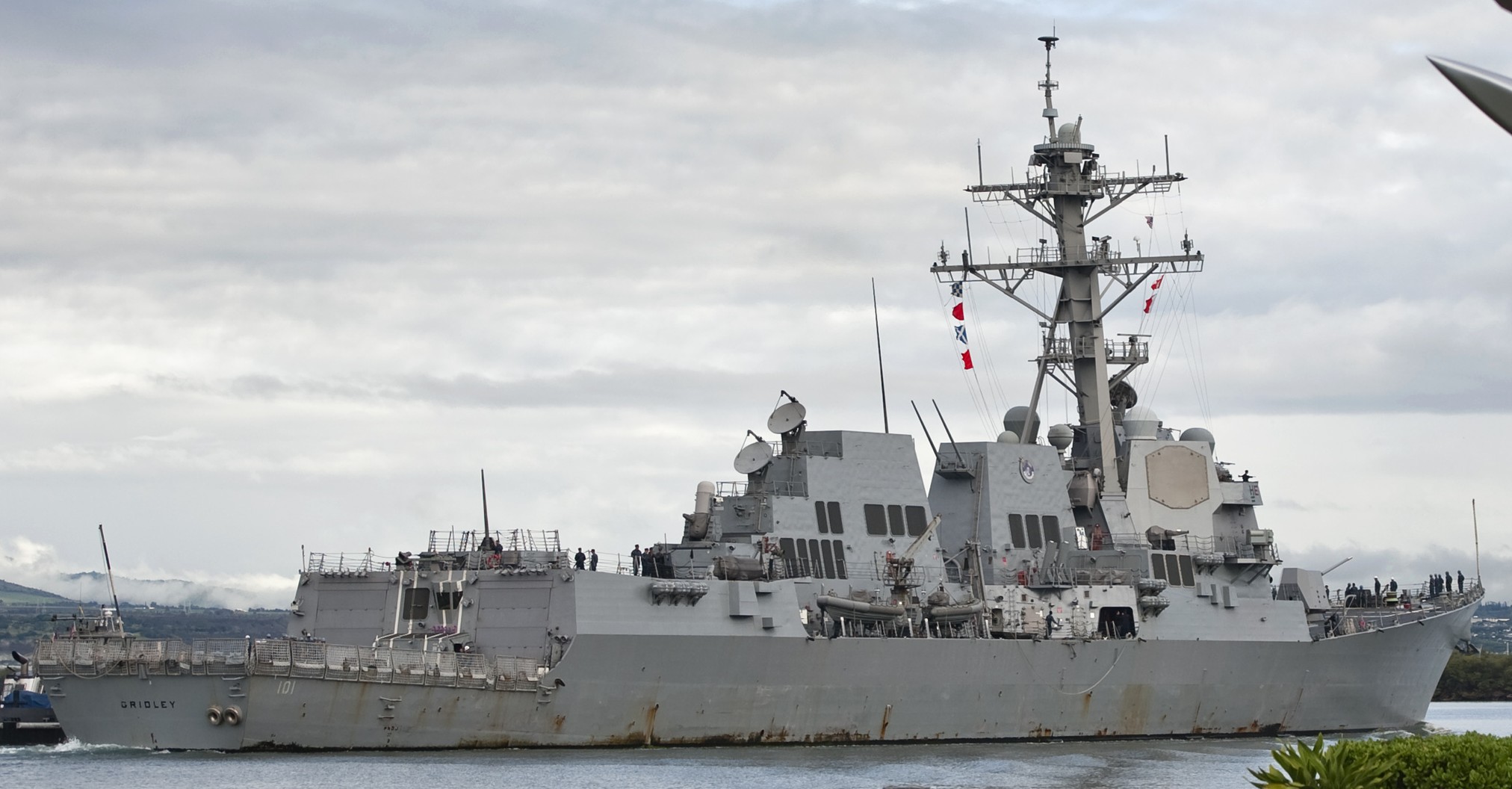 Joint Base Pearl Harbor-Hickam, Hawaii - January 2013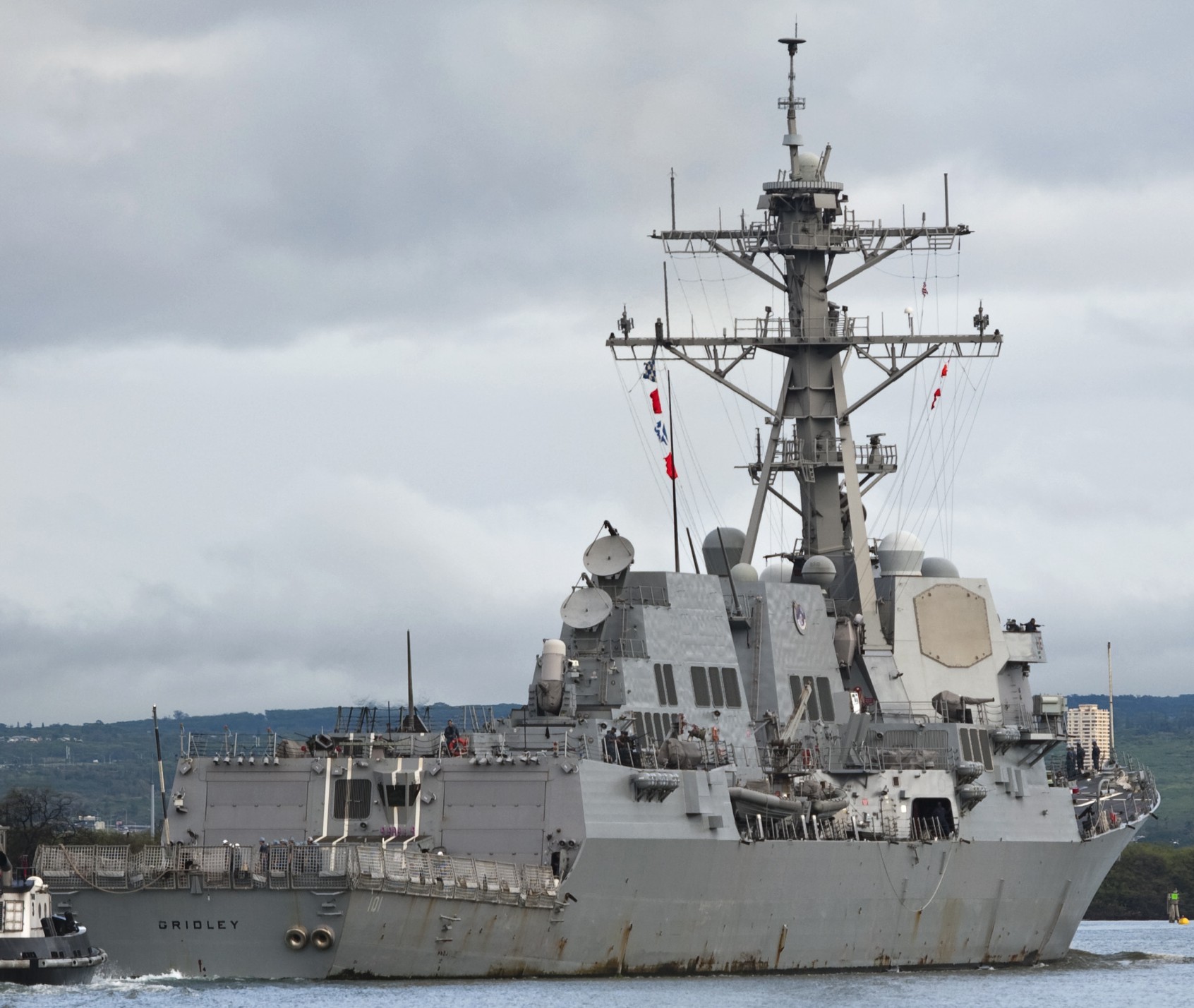 Joint Base Pearl Harbor-Hickam, Hawaii - January 2013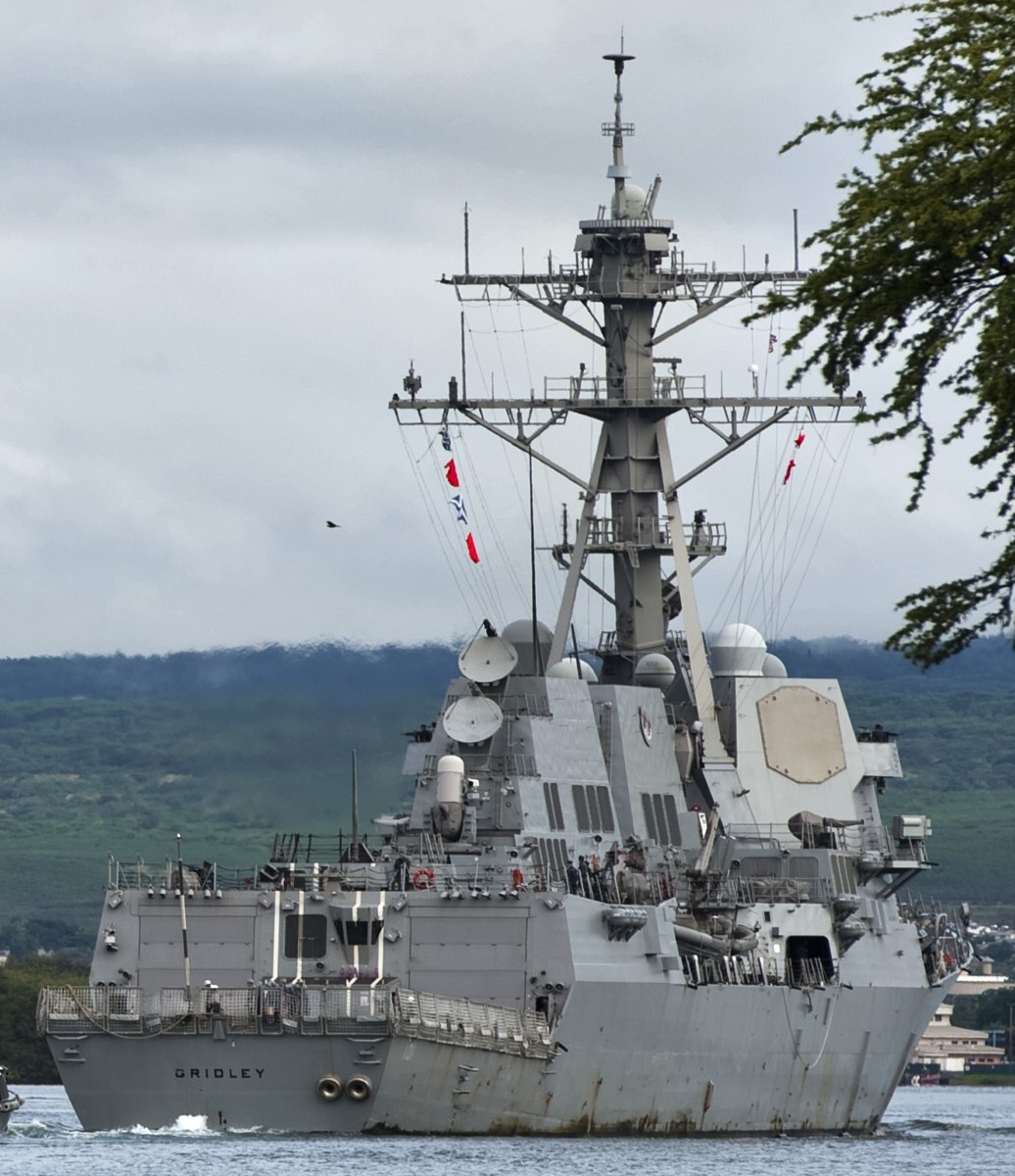 Joint Base Pearl Harbor-Hickam, Hawaii - January 2013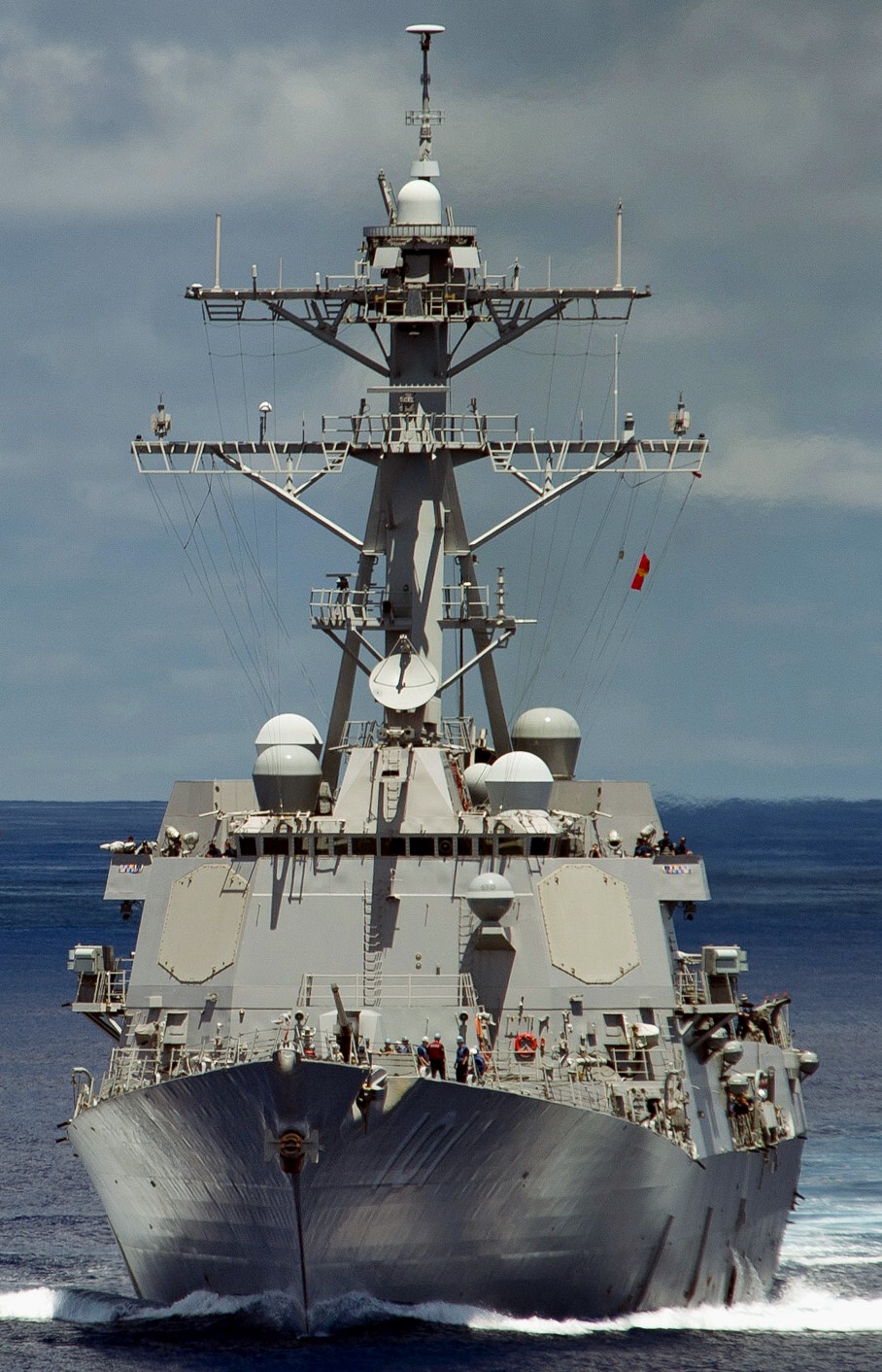 Pacific Ocean - May 2011



Hong Kong - May 2011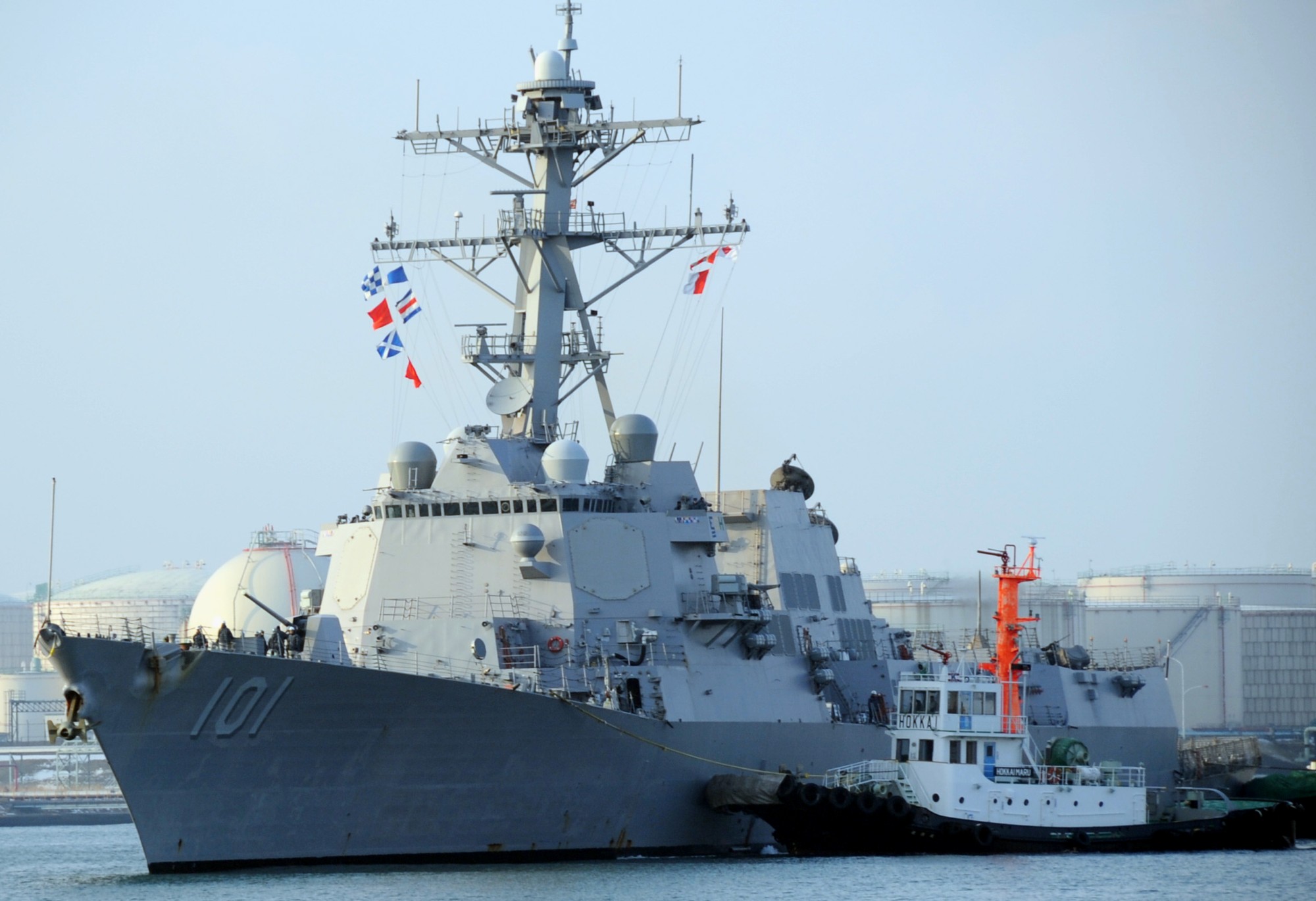 Tomakomai, Hokkaido, Japan - February 2011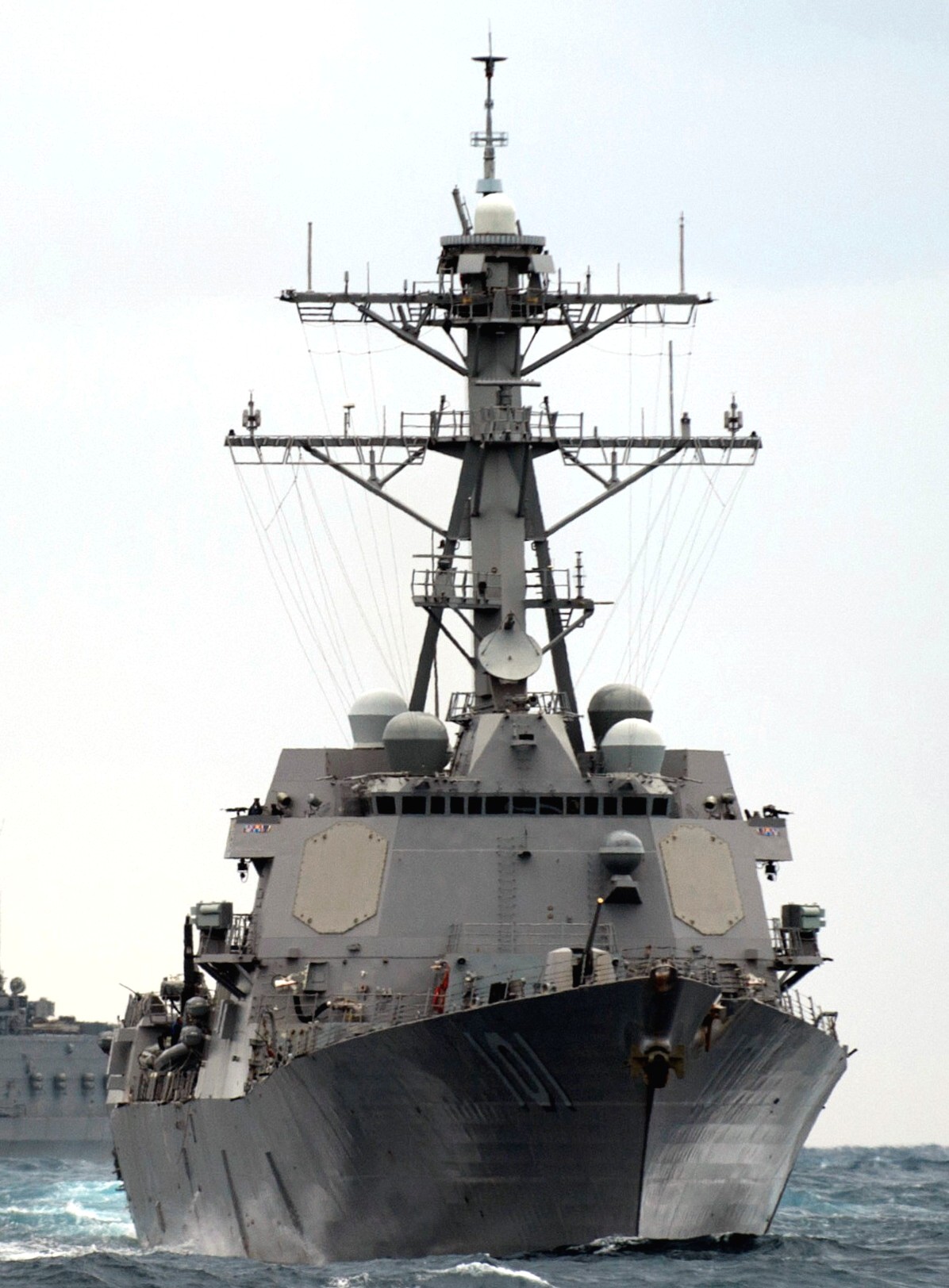 Pacific Ocean - January 2011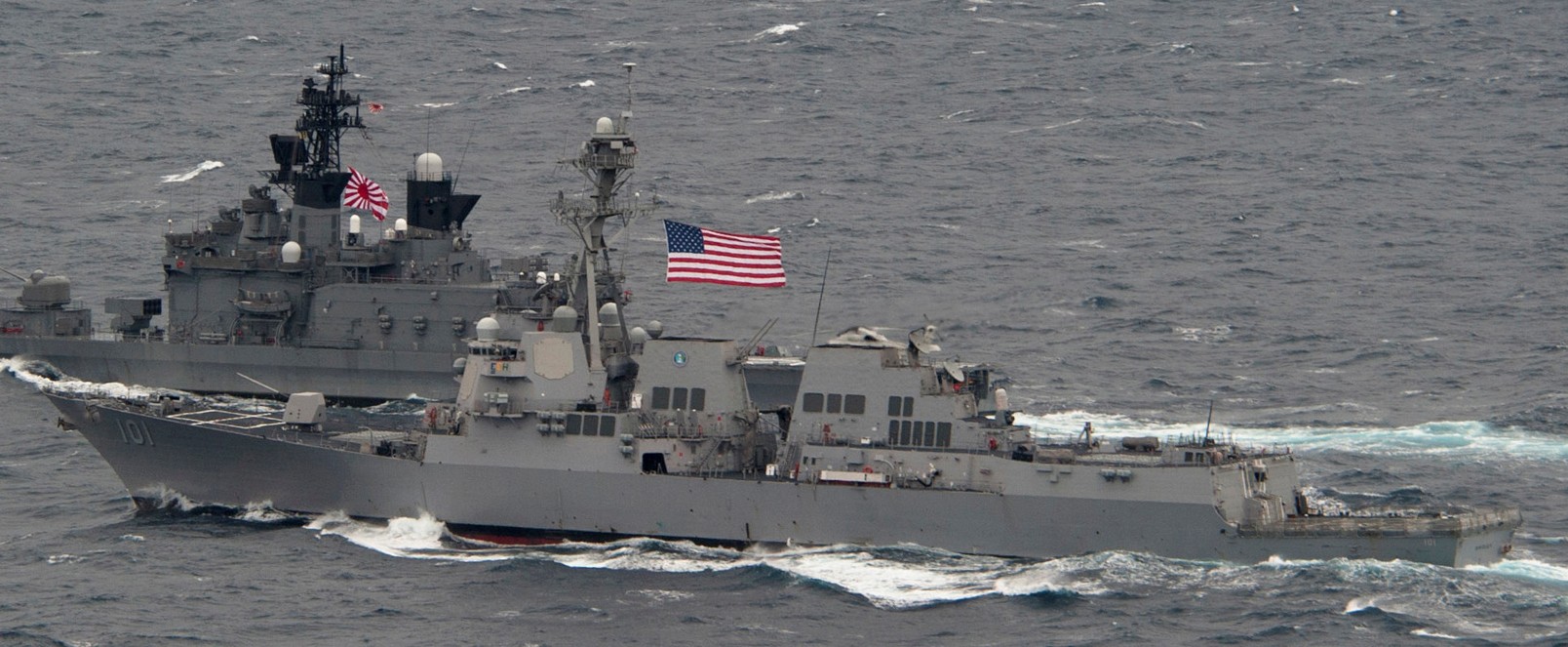 Pacific Ocean - January 2011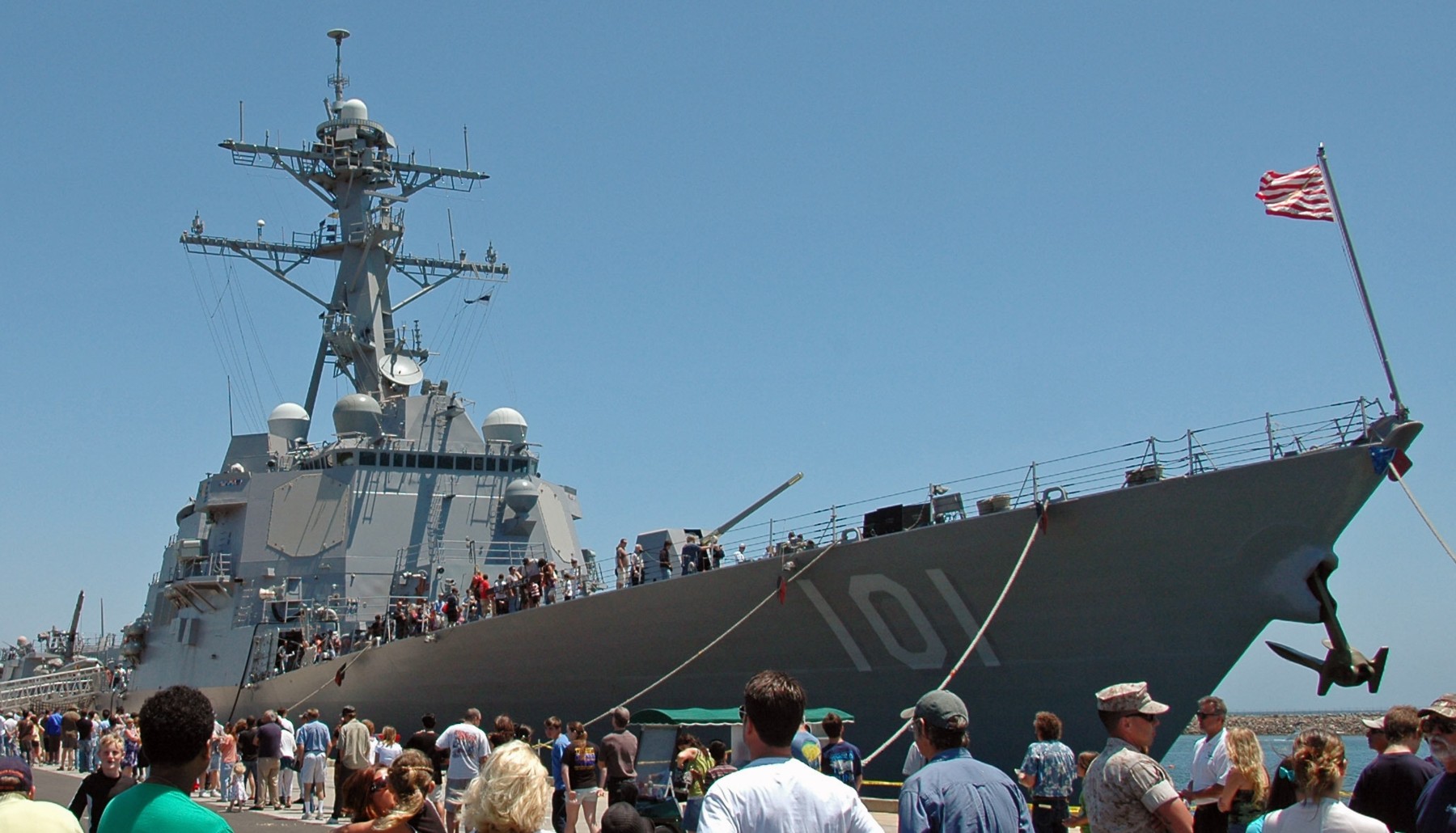 Naval Weapon Station Seal Beach, California - June 2010



Andaman Sea - October 2009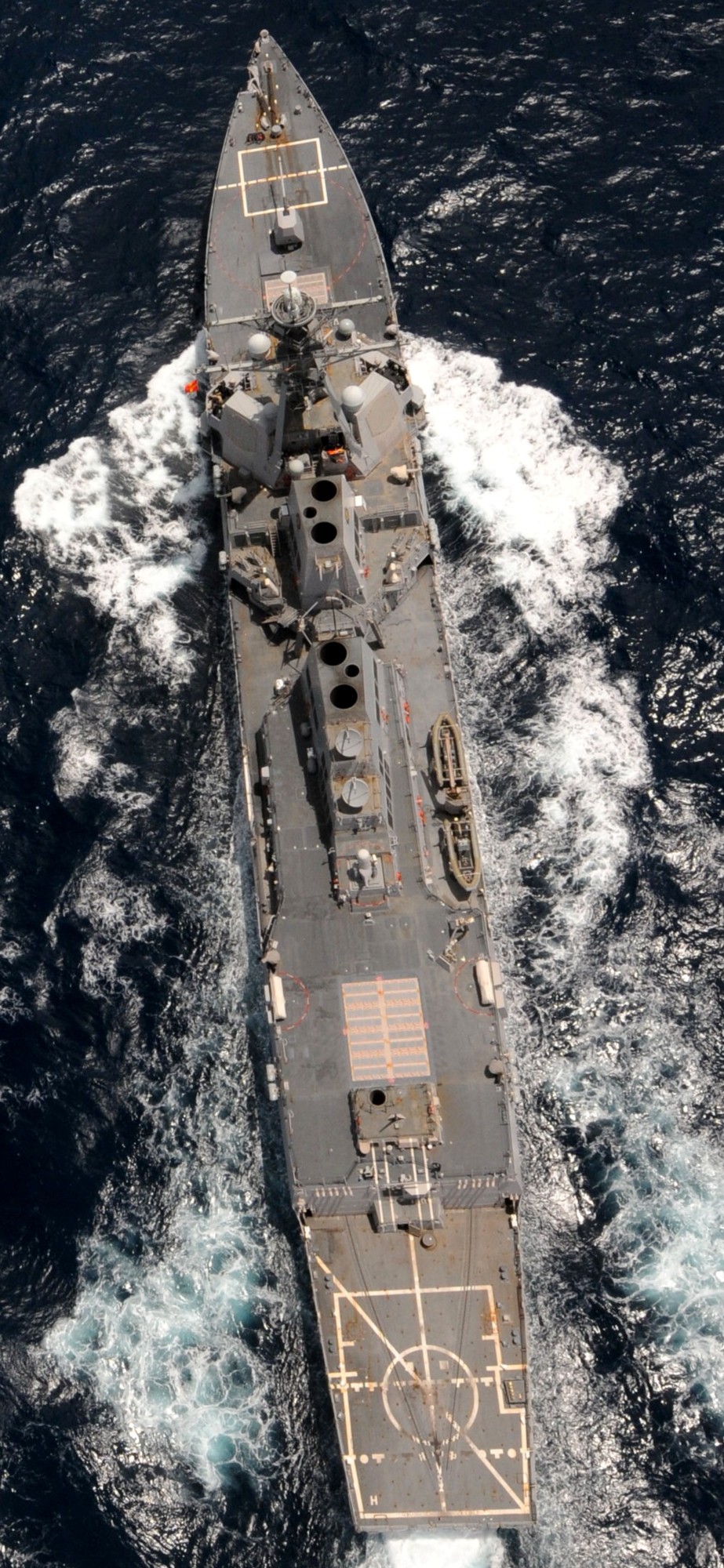 Andaman Sea - September 2009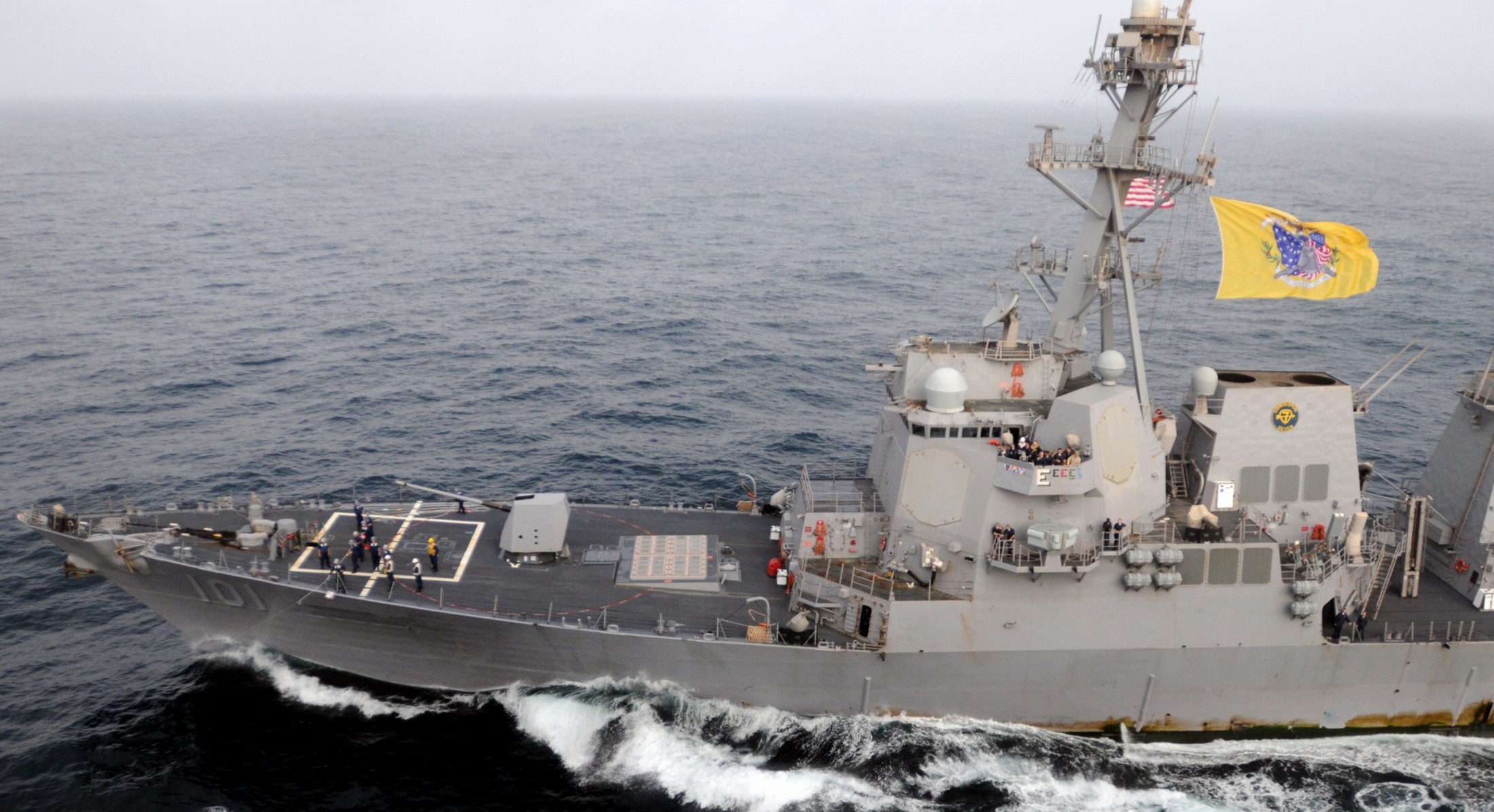 Gulf of Oman - September 2009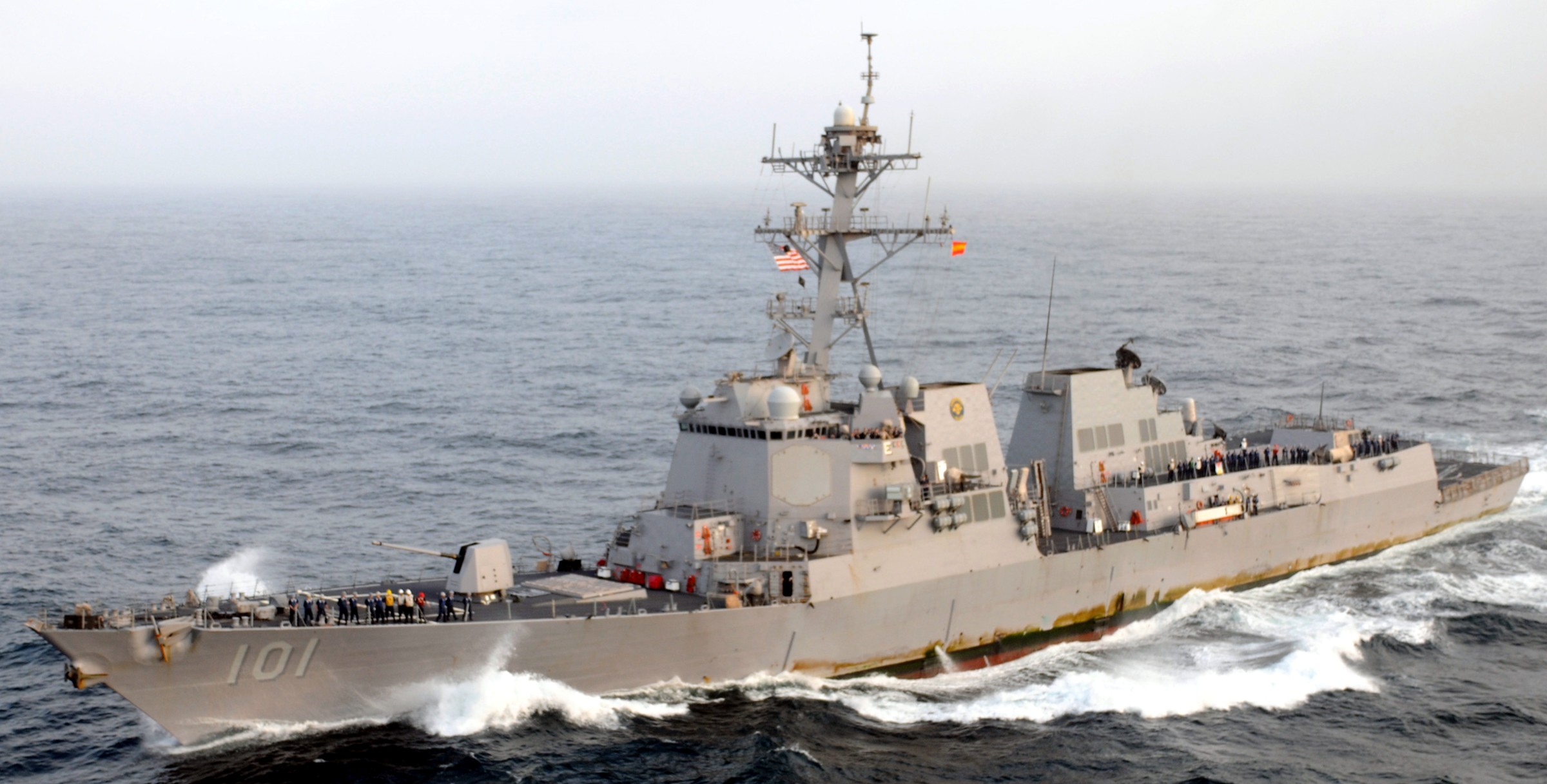 Gulf of Oman - September 2009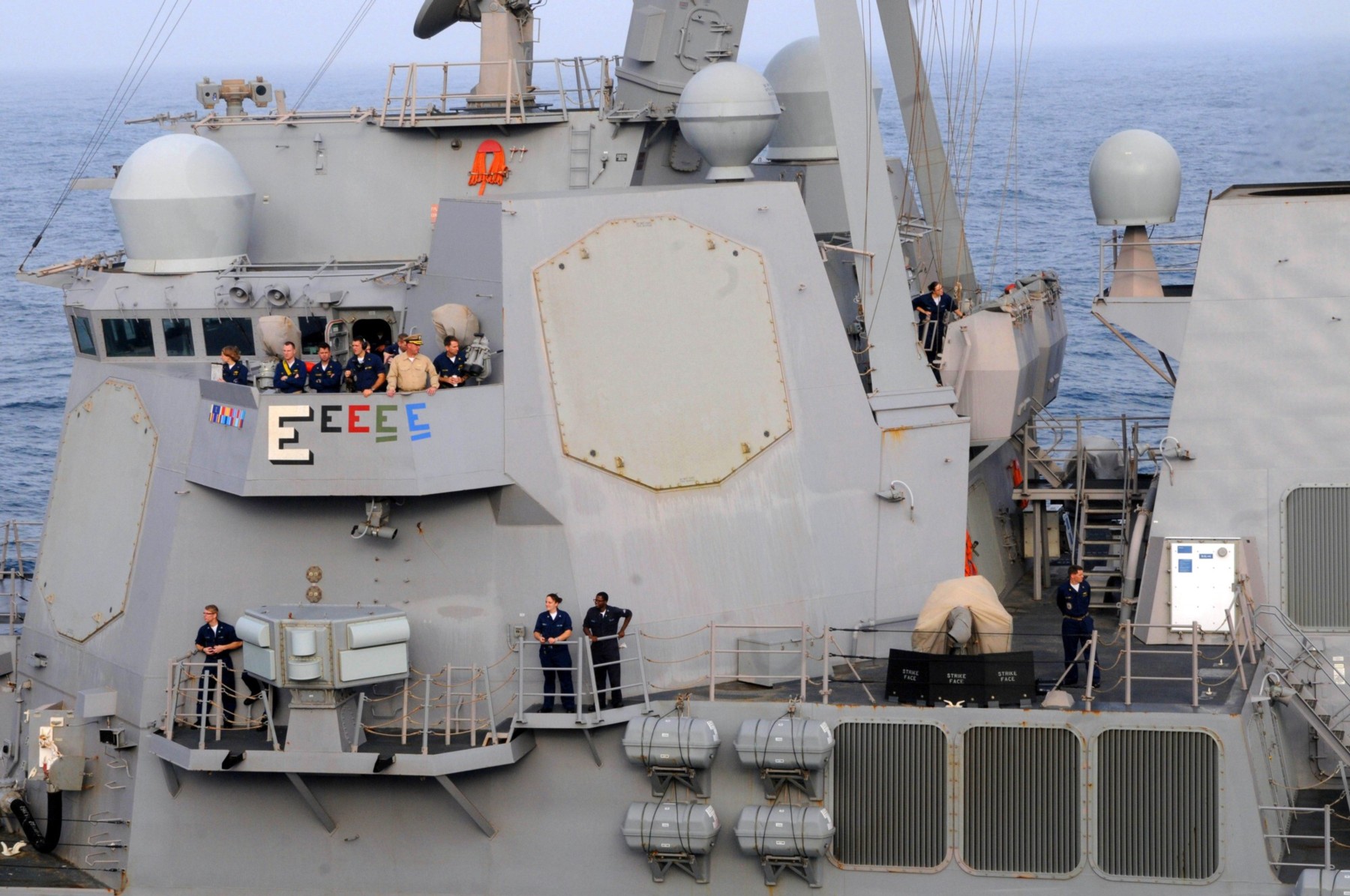 Gulf of Oman - September 2009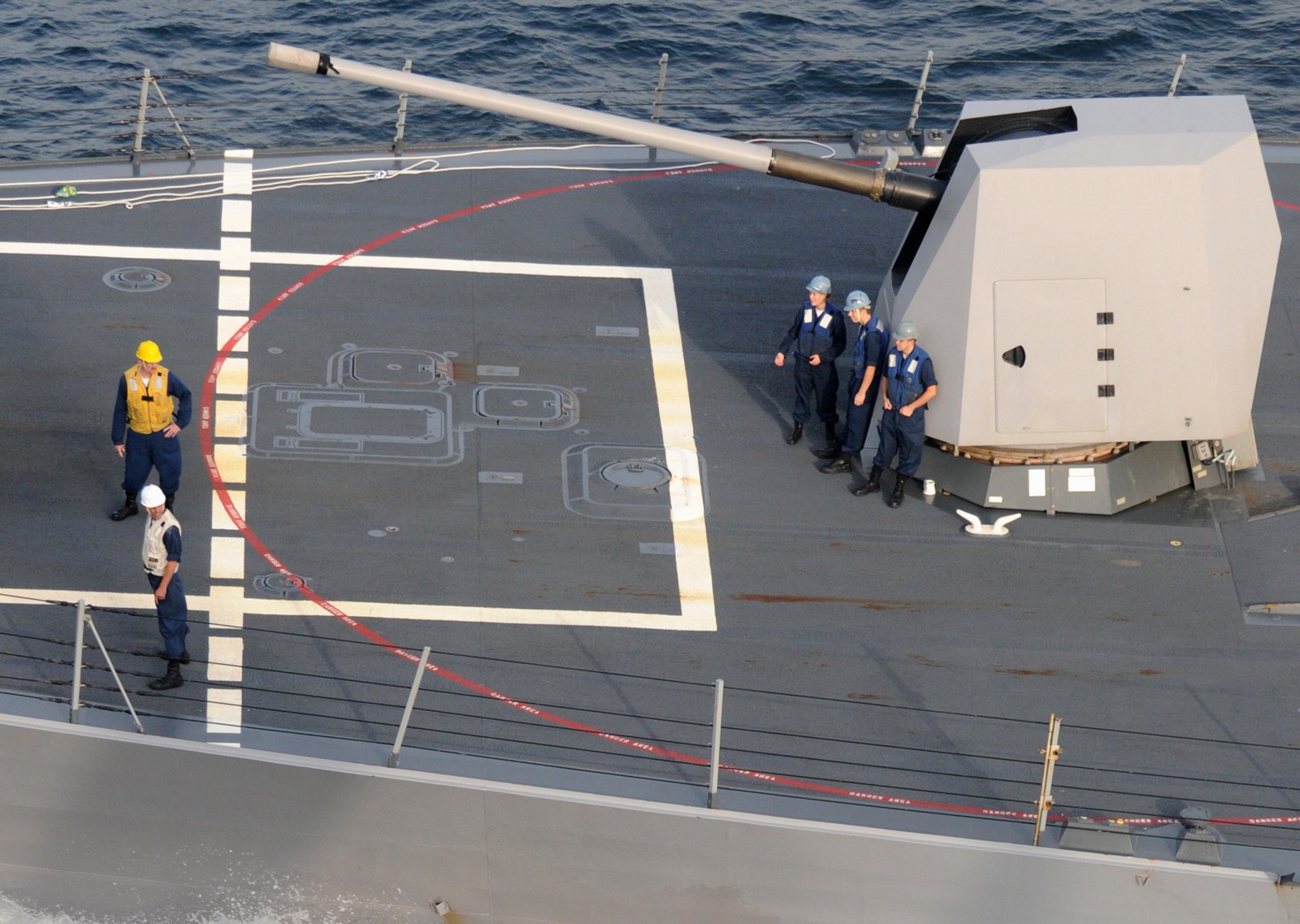 Gulf of Oman - September 2009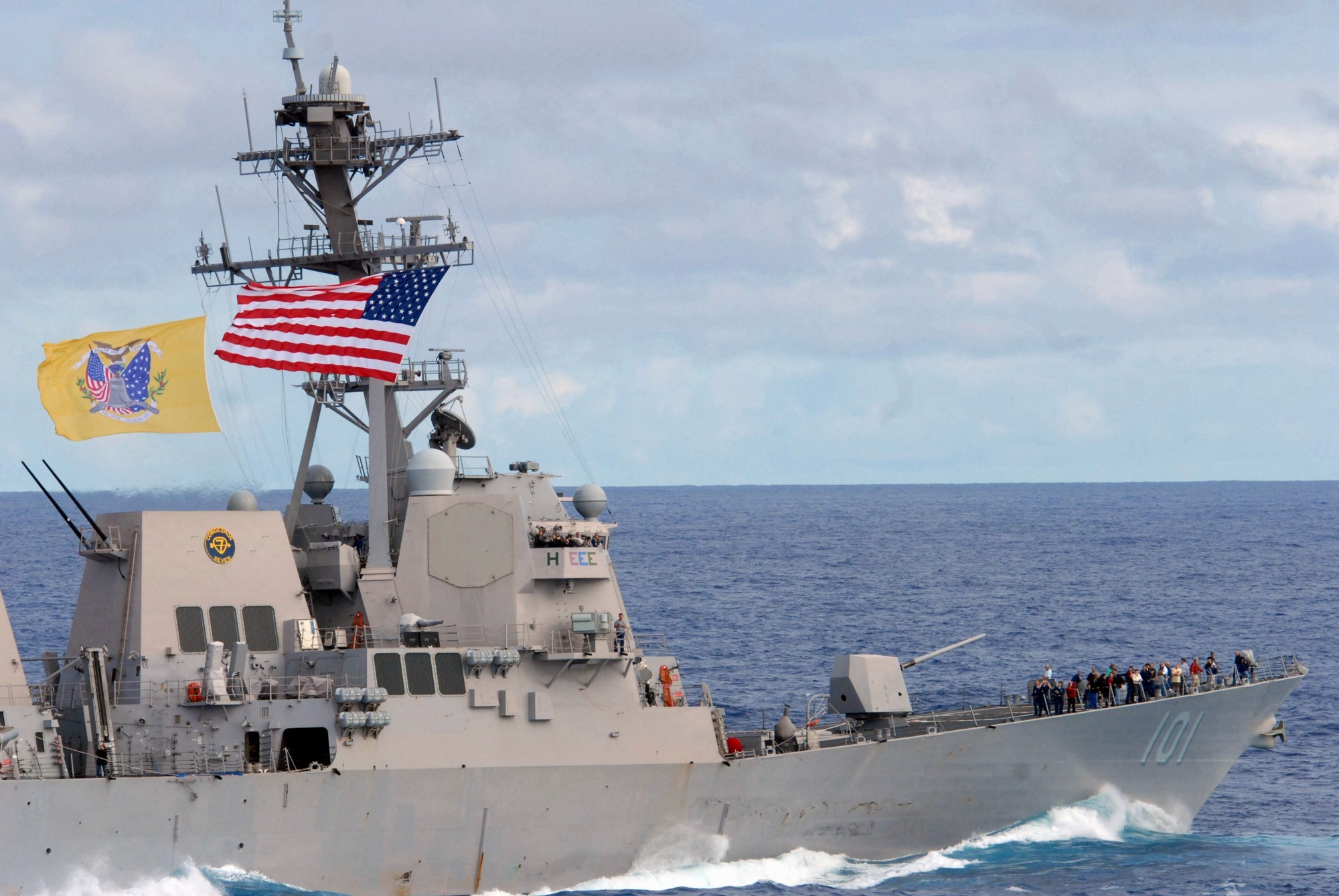 Pacific Ocean - November 2008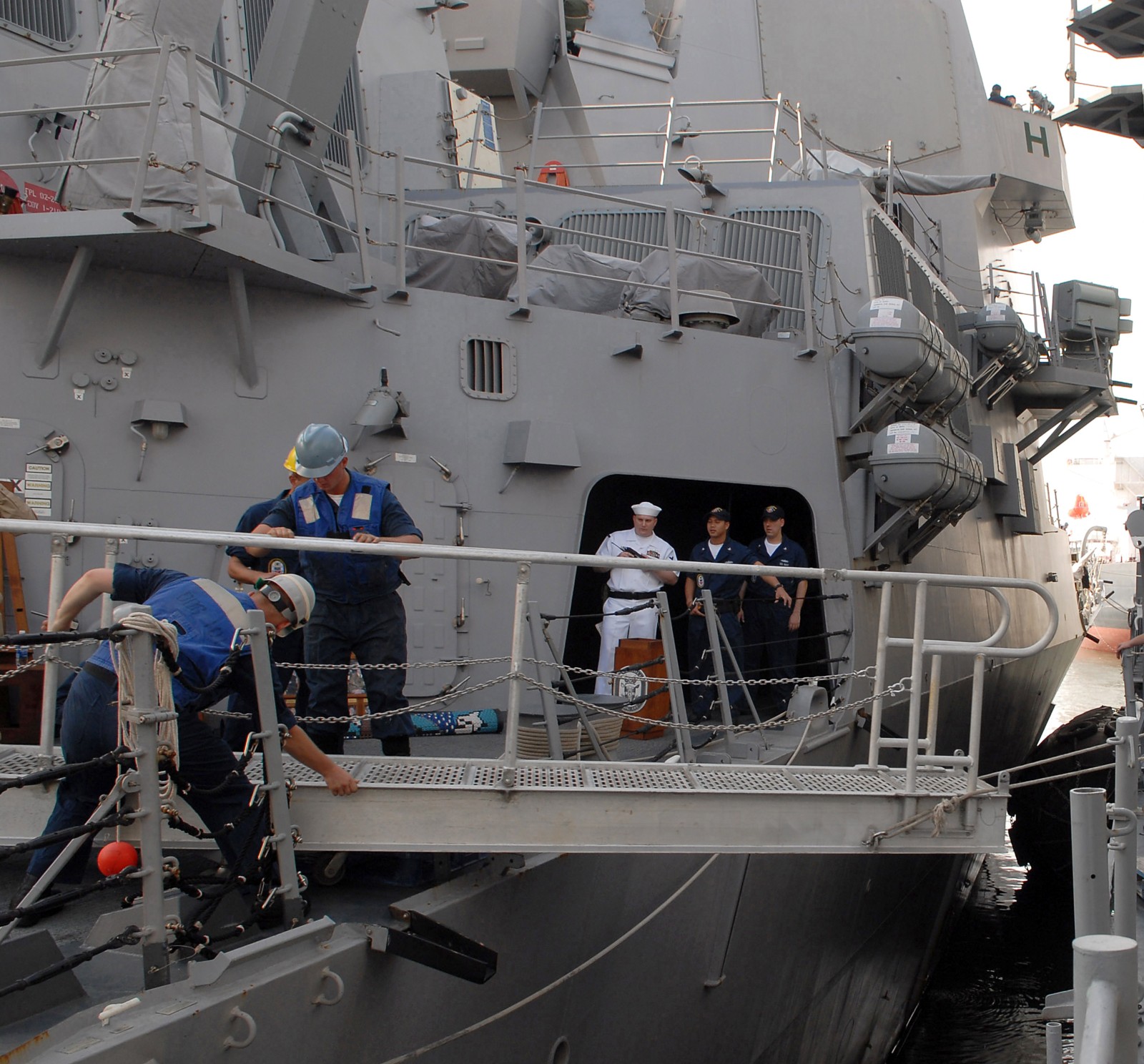 Goa, India - October 2008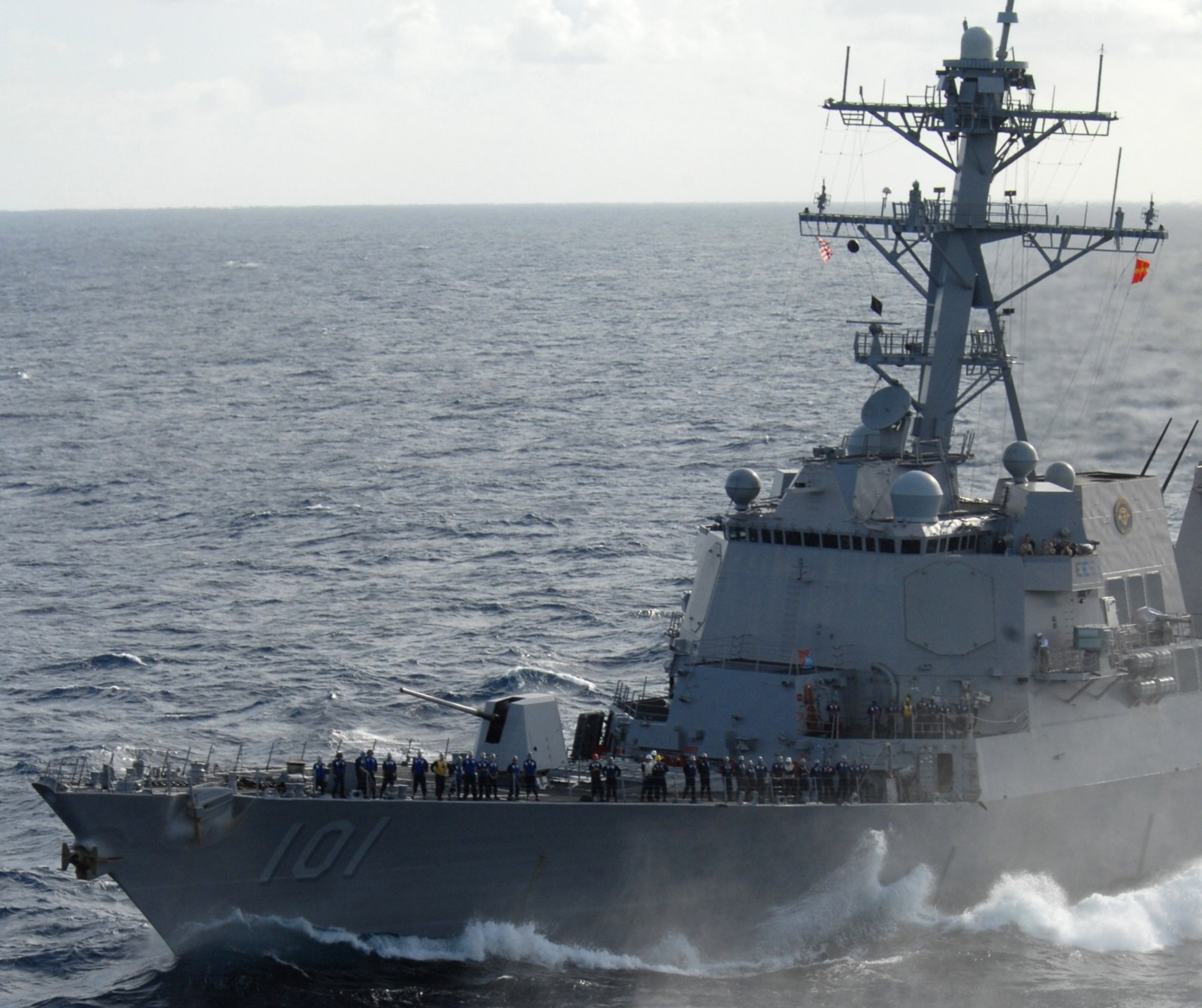 Indian Ocean - August 2008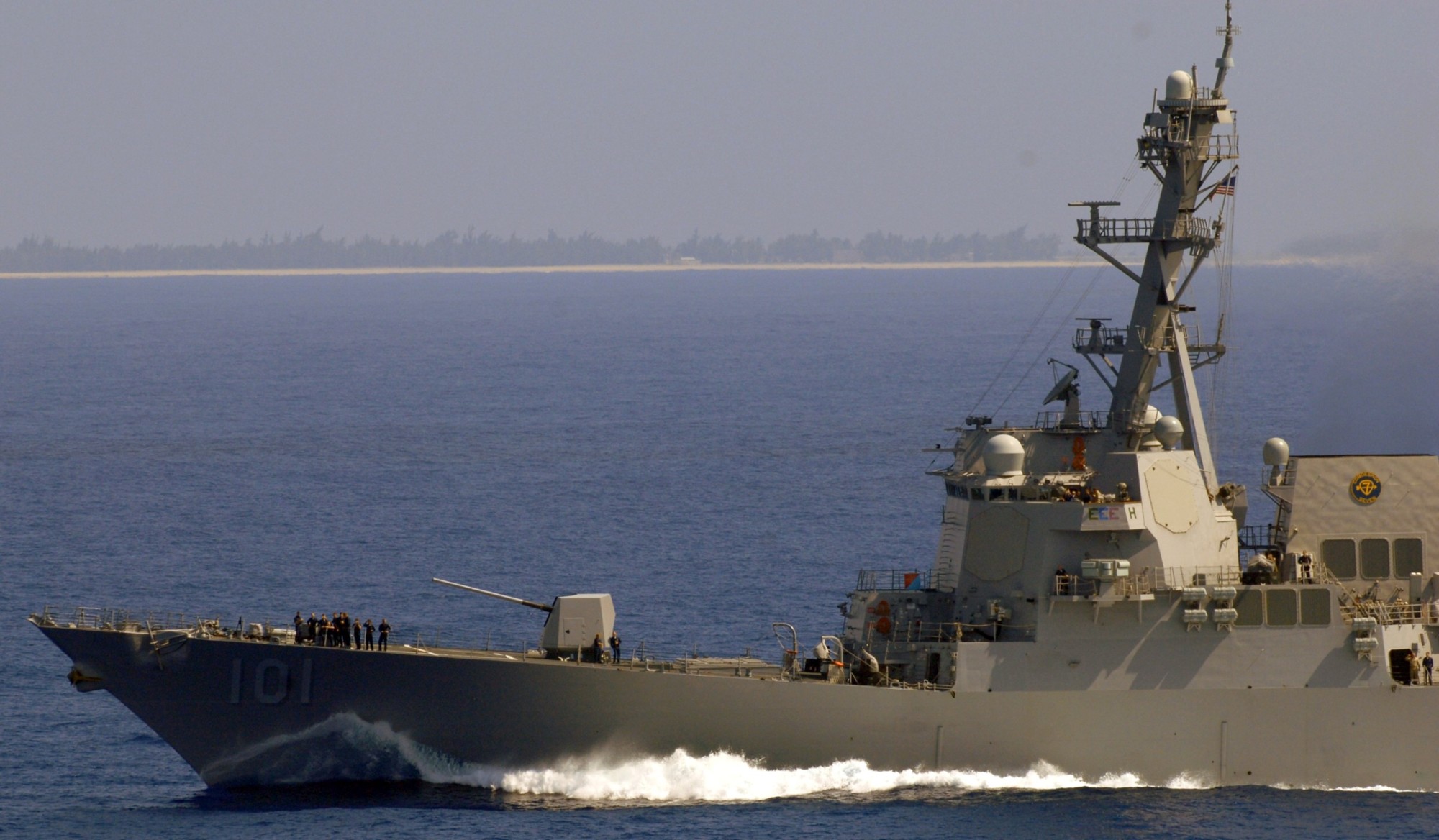 Pacific Ocean - June 2008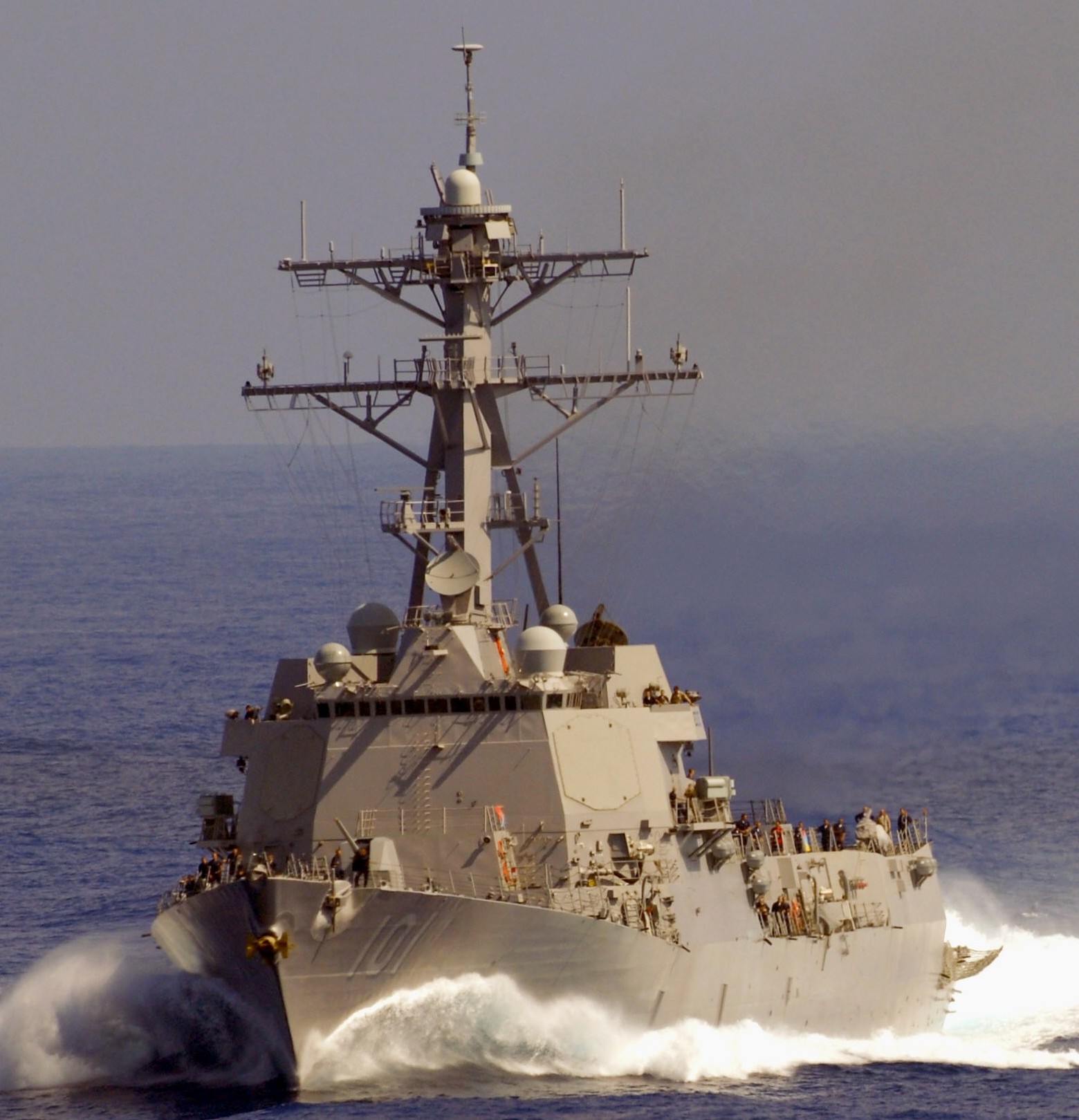 Pacific Ocean - June 2008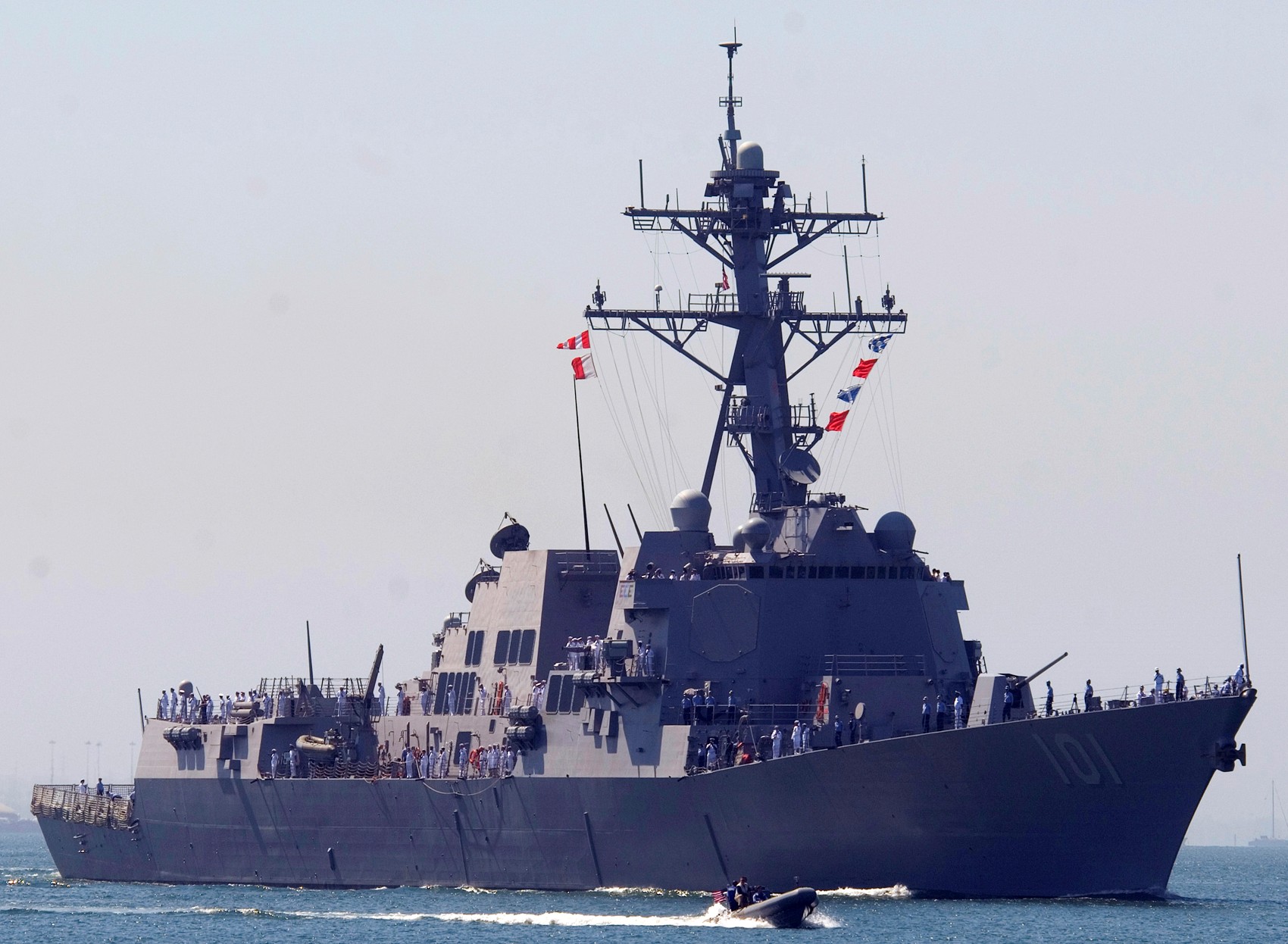 departing San Diego, California - May 2008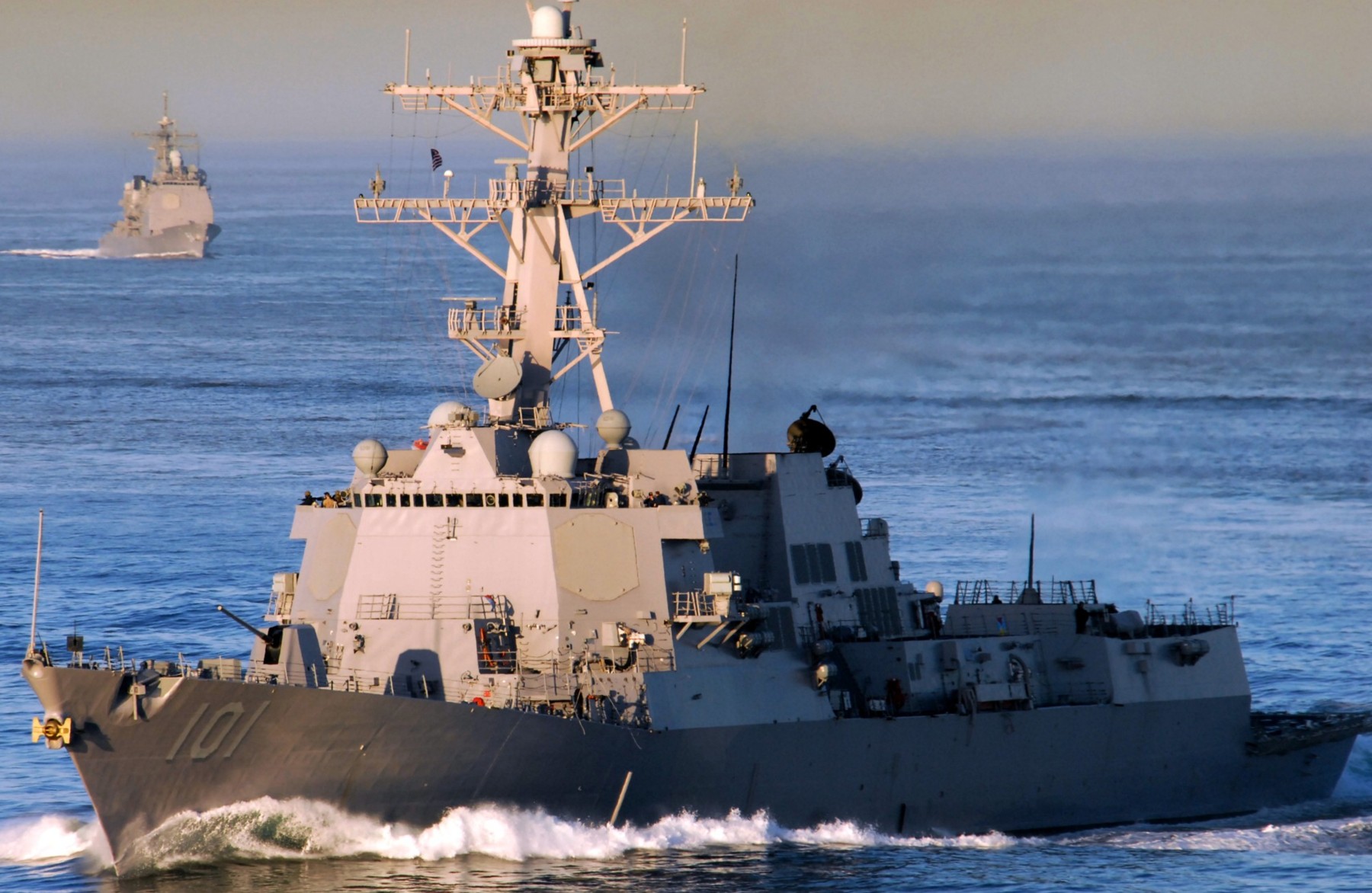 Pacific Ocean - April 2008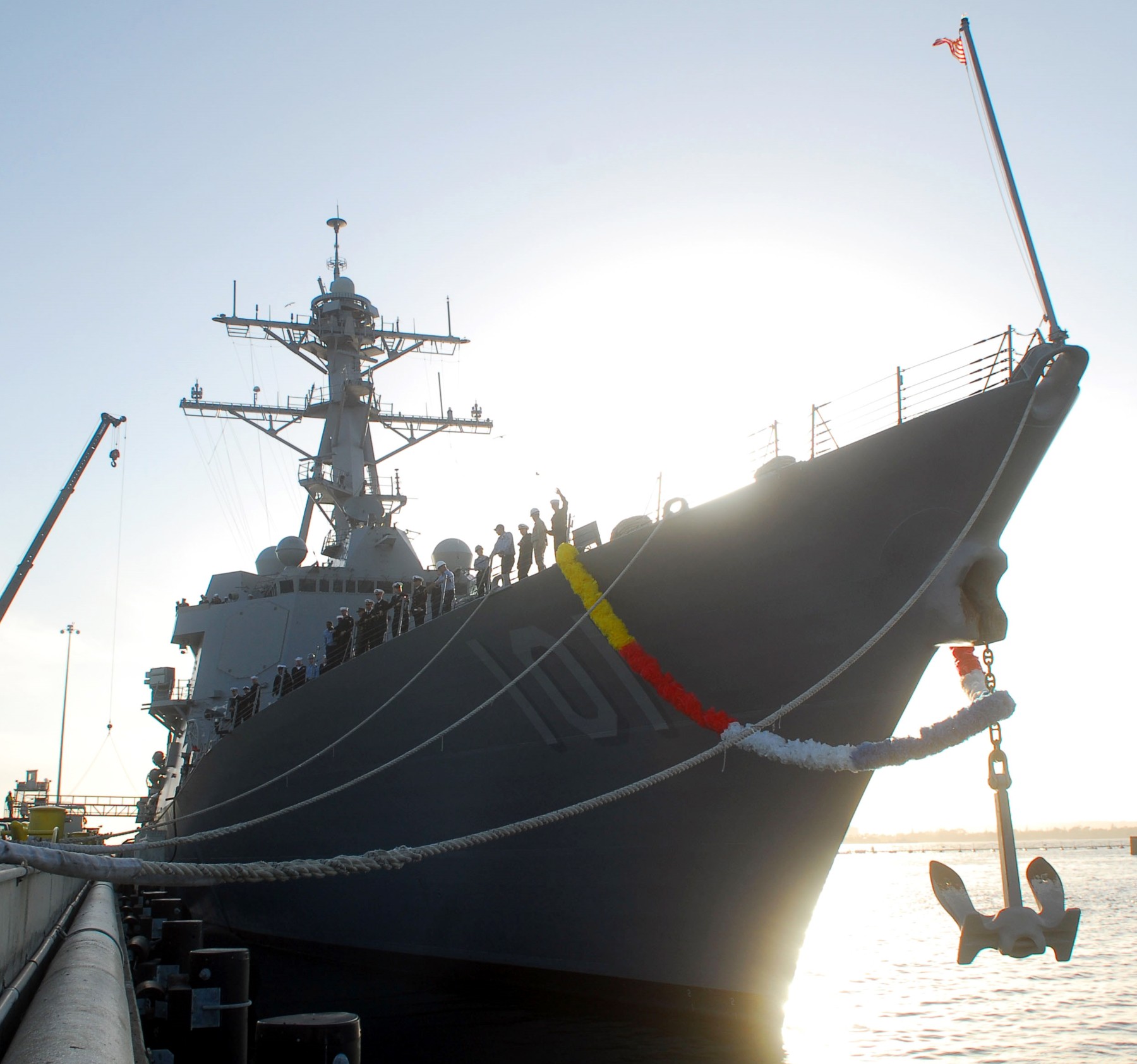 Naval Base San Diego, California - March 2007

DDG-101 USS Gridley:

USS Gridley (DDG 101) is the fifty-first Arleigh Burke-class destroyer in the United States Navy and is the fourth ship to bear the name Gridley. Gridley was laid down on 30 July 2004, christened on 11 February 2006 and commissioned at the Port of Miami on 10 February 2007 with CDR S. Shinego as the commanding officer.

Gridley joined the Pacific Fleet and is homeported at Naval Base San Diego. She departed Naval Base San Diego on in May 2008 for her maiden deployment as a member of The Ronald Reagan Carrier Strike Group in the U.S. 5th and 7th Fleet area of responsibility operating in the western Pacific and Indian oceans.

USS Gridley's next deployment in early 2011 was to the Western Pacific with the USS Carl Vinson (CVN 70) carrier strike group in 7th Fleet area of responsibility. She returned to her San Diego homeport July 2011 after completing a seven-month deployment.

In 2012 Gridley was part of Destroyer Squadron (DESRON) ONE and was on a six-month deployment in support of counter-piracy operations in the Western Pacific and Indian Oceans. USS Gridley visited the port of Goa, India while on deployment.

On August 22, 2014 the USS Gridley departed the naval base for a scheduled 10-month deployment and returned June 4, 2015, along with the USS Bunker Hill and its commanding ship the USS Carl Vinson.

On July 9, 2016 the USS Gridley arrived at her new homeport in Everett, Washington.

In December 2021, Gridley departed Everett, on deployment as part of Destroyer Squadron 2, along with Carrier Strike Group 3 led by the USS Abraham Lincoln on a scheduled deployment.
Charles Vernon Gridley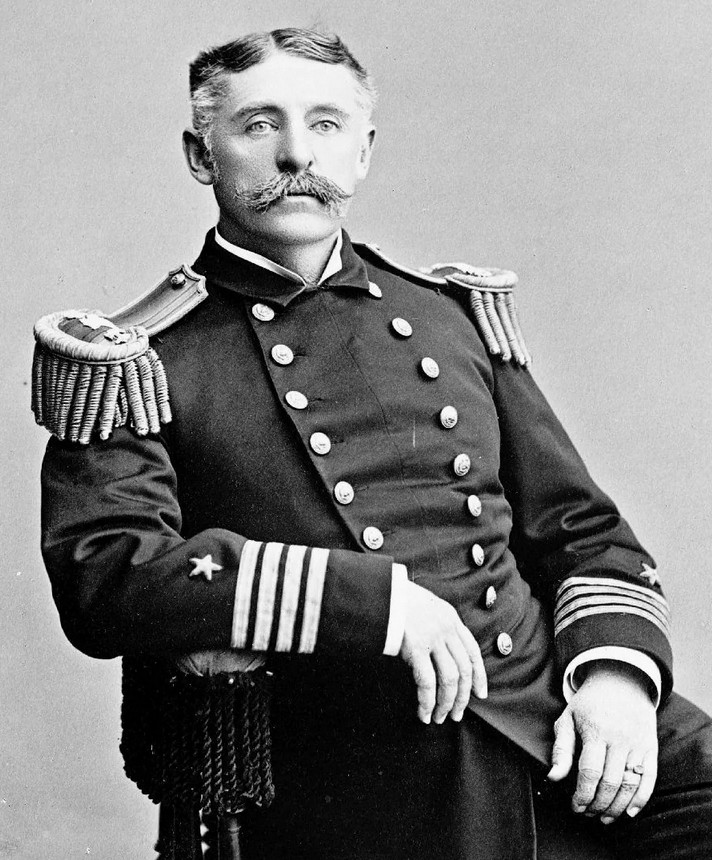 Captain Charles Vernon Gridley (November 24, 1844 - June 5, 1898):
USS Gridley is named for Charles Vernon Gridley who was born 24 November 1844 in Logansport, Indiana, and appointed to the Naval Academy in 1860. Reporting for duty with his class in September 1863, Gridley joined the crew of the sloop-of-war Oneida with the West Gulf Blockading Squadron and distinguished himself with Farragut at the Battle of Mobile Bay 5 August 1864. Promoted to Lieutenant in 1867 and Commander in 1882, he spent the next 30 years at various stations around the world, including a tour as instructor at the Naval Academy. Captain Gridley took command of Olympia, Admiral Dewey's famous flagship, 27 April 1898, a post which he held despite failing health during the Battle of Manila Bay 1 May 1898. It was that morning that Dewey gave his famous command: "You may fire when you are ready, Gridley," immortalizing the doughty captain. After the destruction of the Spanish squadron and the capture of Manila, Gridley was obliged to leave his command because of his health, and died en route to the United States at Kobe, Japan, 25 May 1898.
patches + more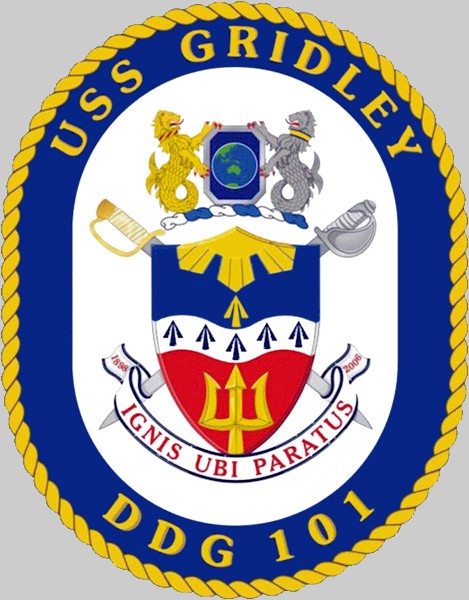 |
seaforces.org
|
USN ships start page
|