<![if !vml]>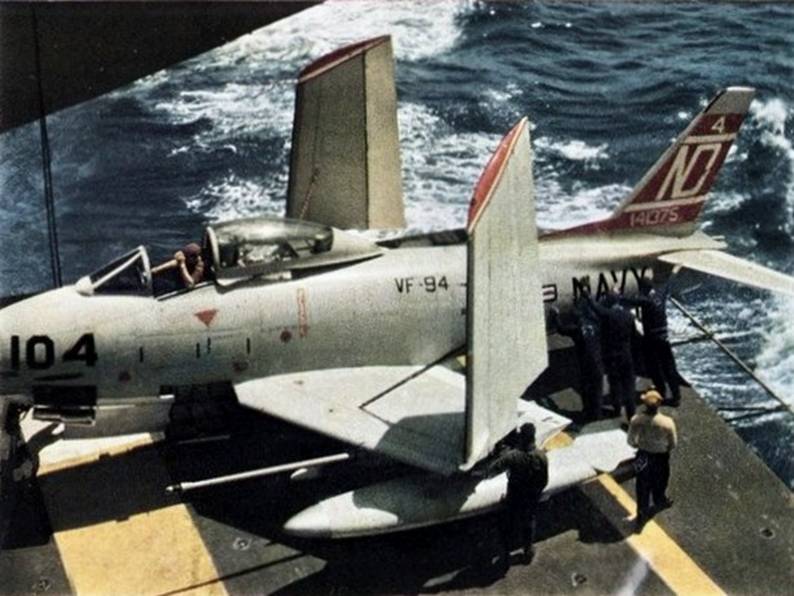 <![endif]>
FJ-3M Fury (VF-94 / ATG-4) embarked aboard USS Hornet (CVA 12) - 1958
<![if !vml]>
<![endif]>
F9F-8B Cougar (VF-94 / ATG-4) at NAS Moffett Field, California - 1957
<![if !vml]>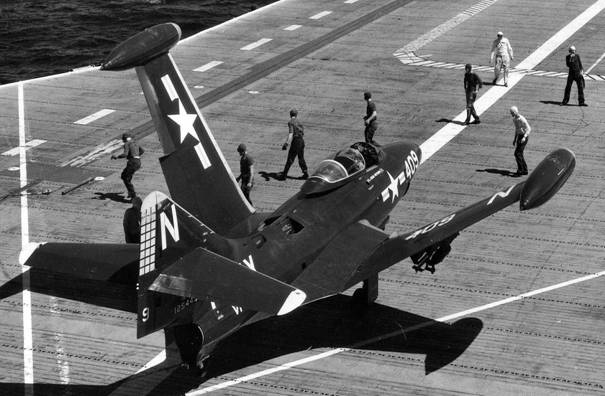 <![endif]>
F9F-5 Panther (VF-94 / CVG-9) embarked aboard USS Hornet (CVA 12) - 1954 (NNAM)
<![if !vml]>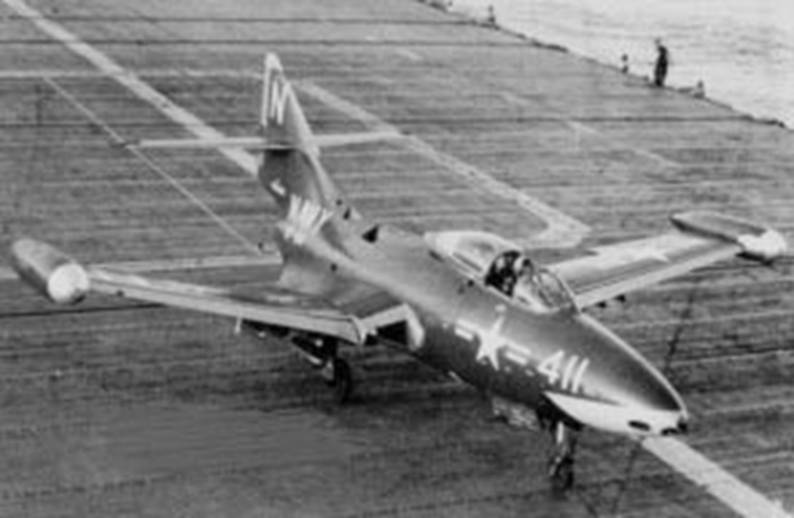 <![endif]>
F9F-5 Panther (VF-94 / CVG-9) embarked aboard USS Hornet (CVA 12) - 1954
<![if !vml]>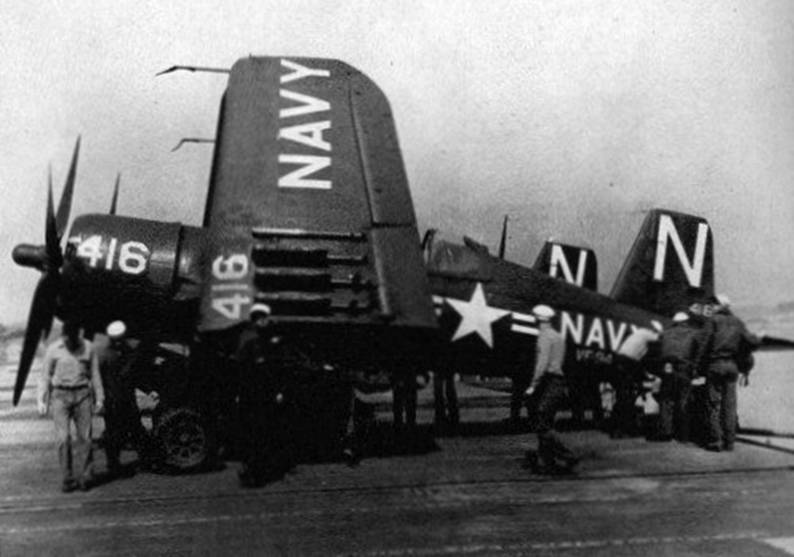 <![endif]>
F4U-4 Corsair (VF-94 / CVG-9) embarked aboard USS Philippine Sea (CVA 47) - 1952-53
<![if !vml]>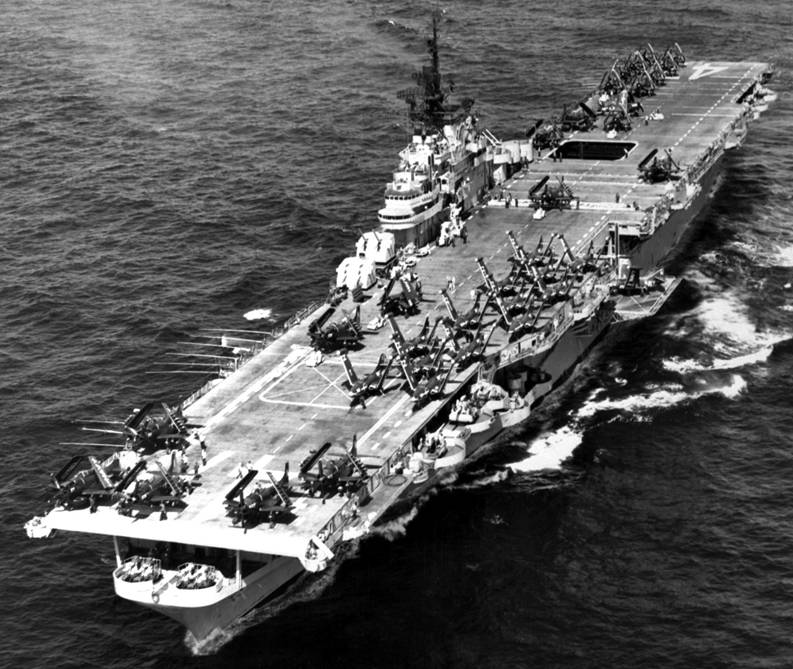 <![endif]>
USS Philippine Sea (CVA-47) at sea, off North Korea on 3 May 1953. On deck are various aircraft of Carrier Air Group Nine (CVG-9):
14 Grumman F9F-2 Panthers of fighter squadrons VF-91 and VF-93, six Douglas AD-4/-4NA/-4NL Skyraiders of attack squadron VA-95,
eleven Vought F4U-4 of VF-94, three AD-4W of composite squadron VC-11 Det. M (one on the starbord bow, two in front and to the right
of the lowered deck elevator), and a AD-4N of VC-35 Det. M (aft of the elevator). Note the work going on on the crash barrier.