<![if !supportEmptyParas]> <![endif]>
<![if !vml]>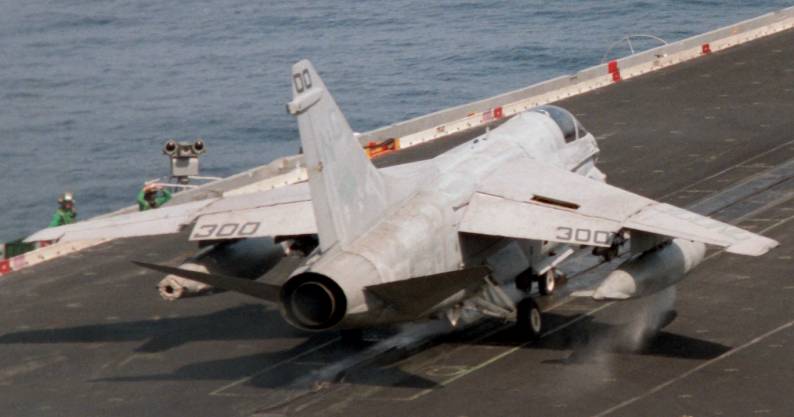 <![endif]>
A-7E Corsair II (VA-146 / CVW-9) embarked on USS Kitty Hawk (CV 63) - 1987
<![if !supportEmptyParas]> <![endif]>
<![if !vml]>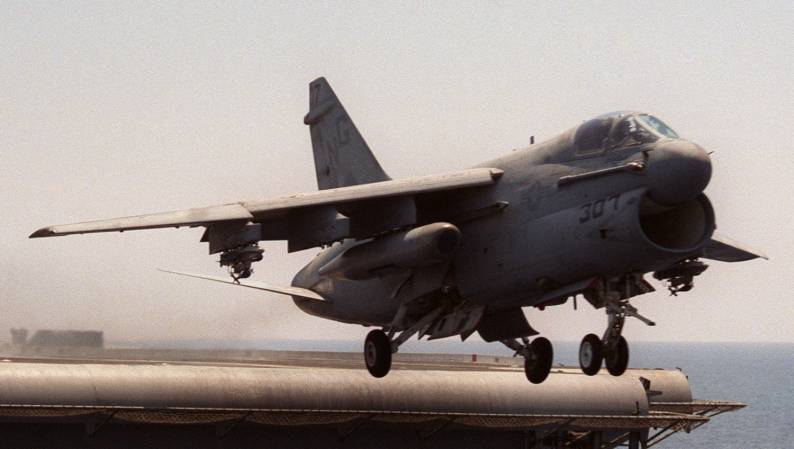 <![endif]>
A-7E Corsair II (VA-146 / CVW-9) embarked on USS Kitty Hawk (CV 63) - 1987
<![if !supportEmptyParas]> <![endif]>
<![if !vml]>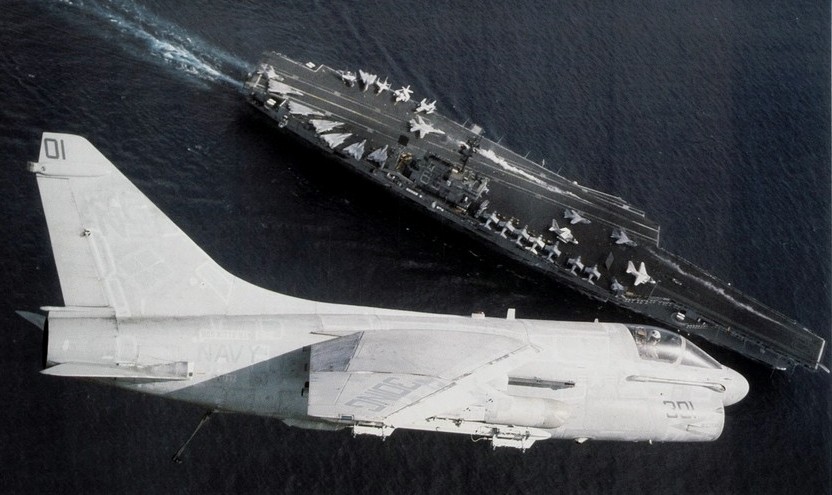 <![endif]>
A-7E Corsair II (VA-146 / CVW-9) embarked on USS Kitty Hawk (CV 63) - 1987
<![if !supportEmptyParas]> <![endif]>
<![if !vml]>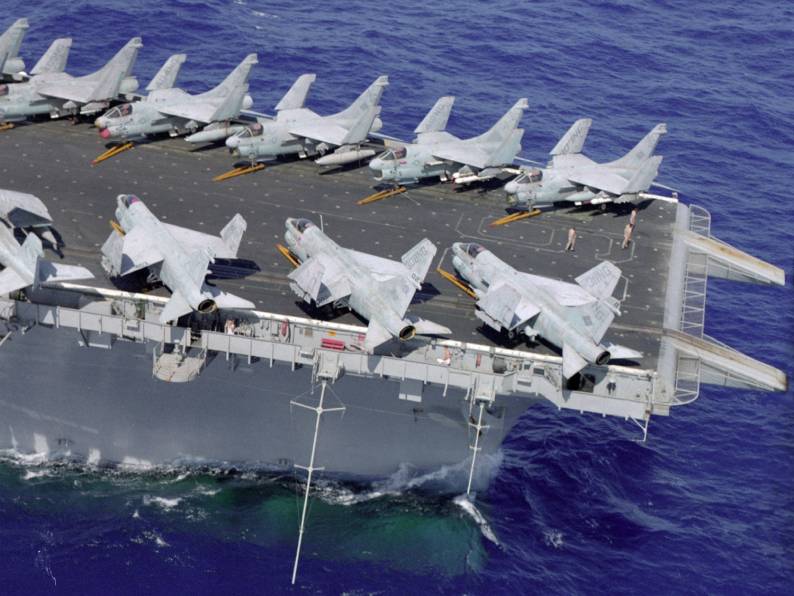 <![endif]>
A-7E Corsair IIís of VA-146 and VA-147, assigned to CVW-9 aboard USS Kitty Hawk (CV 63) - 1985
<![if !supportEmptyParas]> <![endif]>
<![if !vml]>
<![endif]>
A-7E Corsair IIís (VA-146 / CVW-9) embarked on USS Kitty Hawk (CV 63) - 1985
<![if !supportEmptyParas]> <![endif]>
<![if !vml]>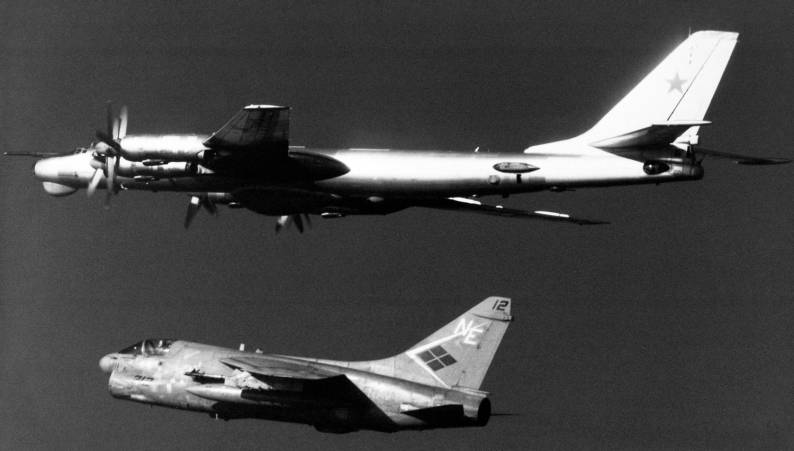 <![endif]>
A-7E Corsair IIís (VA-146 / CVW-9) embarked on USS Kitty Hawk (CV 63) escorting a Soviet Tupolev Tu-95 Bear-D - circa 1984
<![if !supportEmptyParas]> <![endif]>
<![if !vml]>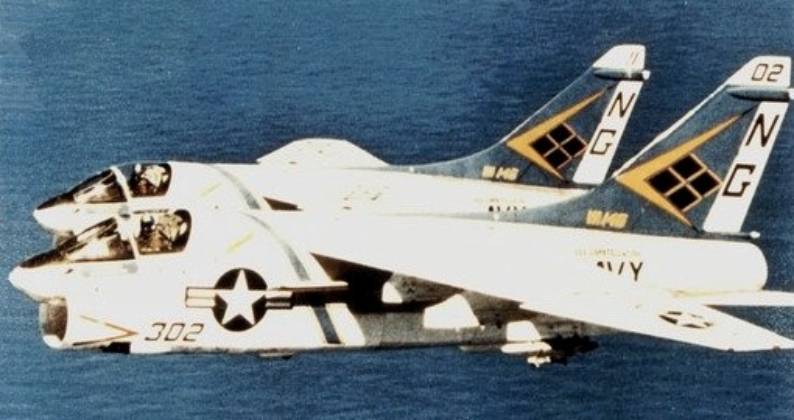 <![endif]>
A-7E Corsair II (VA-146 / CVW-9) embarked on USS Constellation (CV 64) - 1982
<![if !supportEmptyParas]> <![endif]>
<![if !vml]>
<![endif]>
A-7E Corsair II (VA-146 / CVW-9) embarked on USS Constellation (CVA 64) - 1974 (National Naval Aviation Museum)
<![if !supportEmptyParas]> <![endif]>
<![if !vml]>
<![endif]>
A-7E Corsair II (VA-146 / CVW-9) embarked on USS Constellation (CVA 64) - 1972 (NNAM)
<![if !supportEmptyParas]> <![endif]>
<![if !vml]>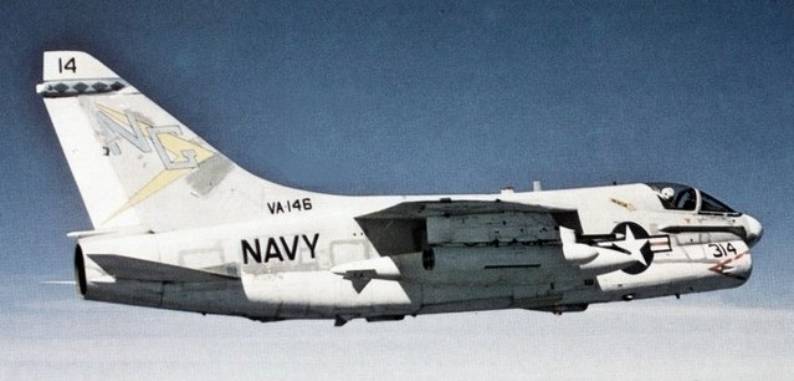 <![endif]>
A-7E Corsair II (VA-146 / CVW-9) embarked on USS Constellation (CVA 64) - 1971
<![if !supportEmptyParas]> <![endif]>
<![if !vml]>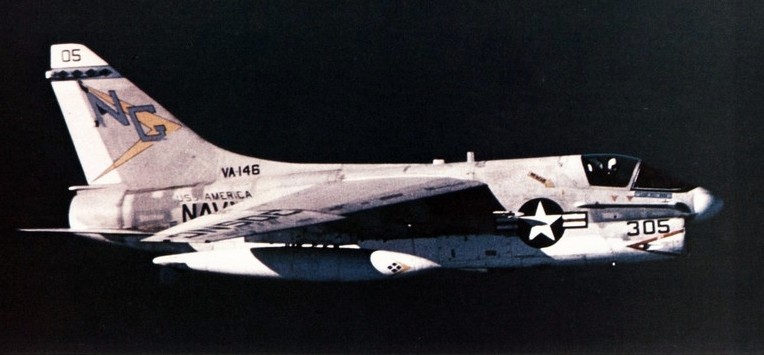 <![endif]>
A-7E Corsair II (VA-146 / CVW-9) embarked on USS America (CVA 66) - 1970
<![if !supportEmptyParas]> <![endif]>
<![if !vml]>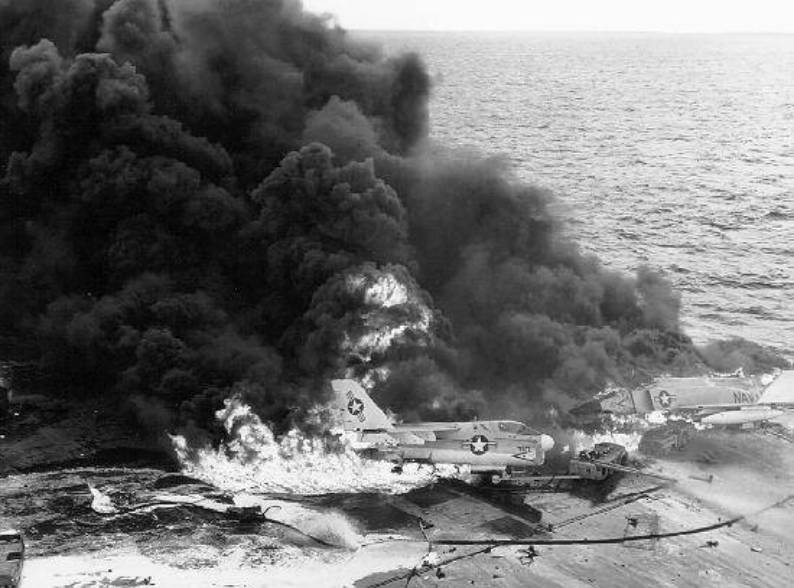 <![endif]>
Aircraft burning aboard the U.S. Navy nuclear powered aircraft carrier USS Enterprise (CVAN 65), 14 January 1969.
The fire started when a Zuni rocket accidentally exploded under the wing of an F-4J Phantom II off Hawaii (USA).
The following explosions blew holes in the flight deck and killed 28 people, wounding 343, 15 aircraft were destroyed.
Among the latter were the depicted LTV A-7B Corsair II from attack squadron VA-146 Blue Diamonds (left)
and an F-4J from fighter squadron VF-96 Fighting Falcons (right).
<![if !supportEmptyParas]> <![endif]>
<![if !vml]>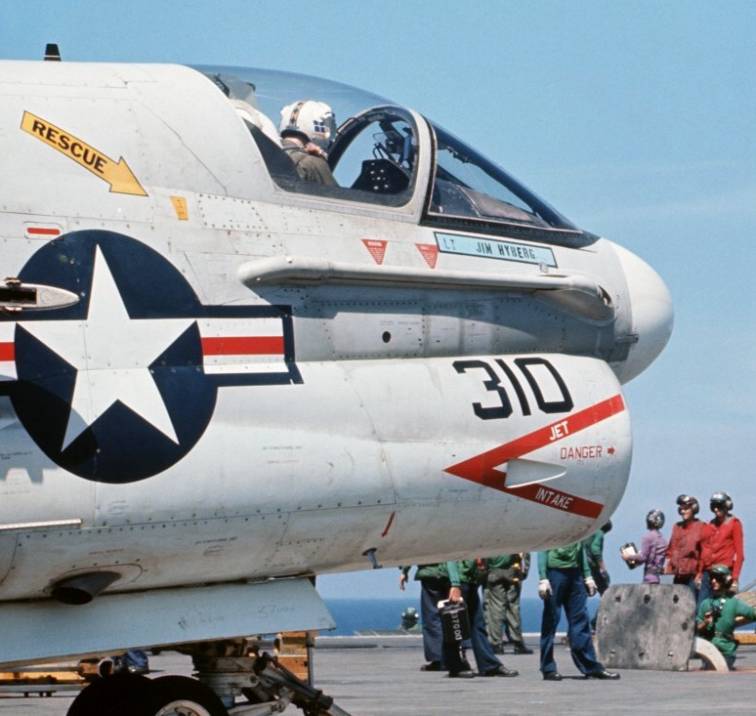 <![endif]>
undated
<![if !supportEmptyParas]> <![endif]>
<![if !supportEmptyParas]> <![endif]>
<![if !vml]>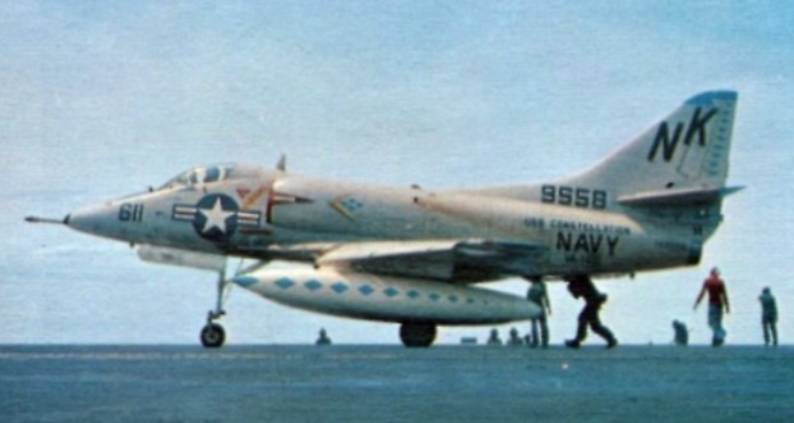 <![endif]>
A-4C Skyhawk (VA-146 / CVW-14) embarked on USS Constellation (CVA 64) - 1964-65
<![if !supportEmptyParas]> <![endif]>
<![if !vml]>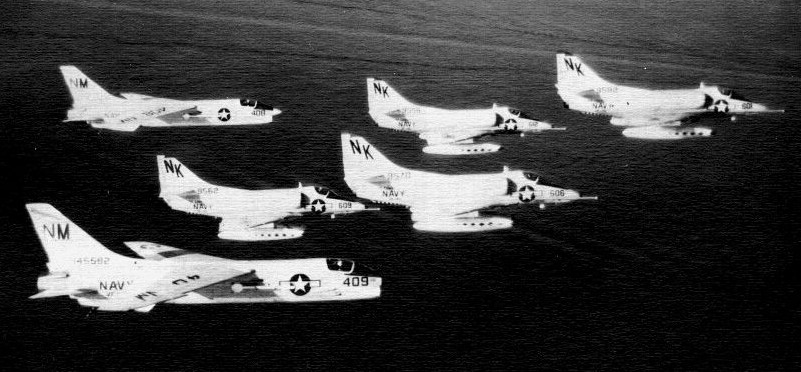 <![endif]>
A-4C Skyhawk (VA-146 / CVW-14) embarked on USS Constellation (CVA 64) flying in formation with F-8 Crusaders - 1964-65
<![if !supportEmptyParas]> <![endif]>
<![if !vml]>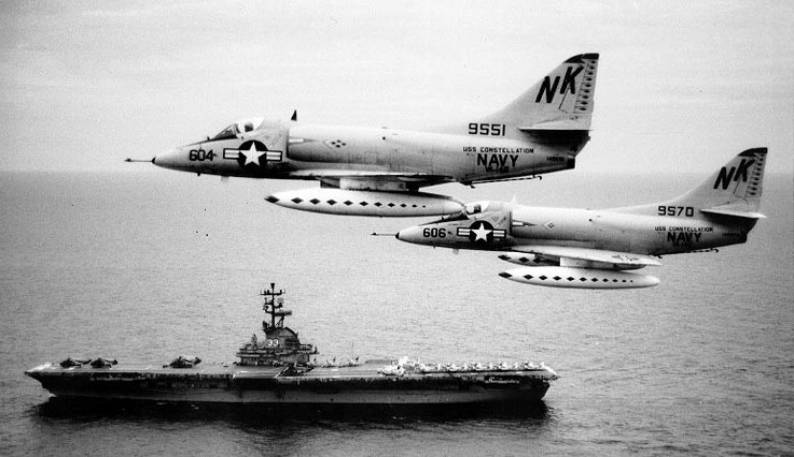 <![endif]>
A-4C Skyhawk (VA-146 / CVW-14) embarked on USS Constellation (CVA 64) flying over USS Kearsarge (CVS 33) - 1964
<![if !supportEmptyParas]> <![endif]>
<![if !supportEmptyParas]> <![endif]>
<![if !vml]>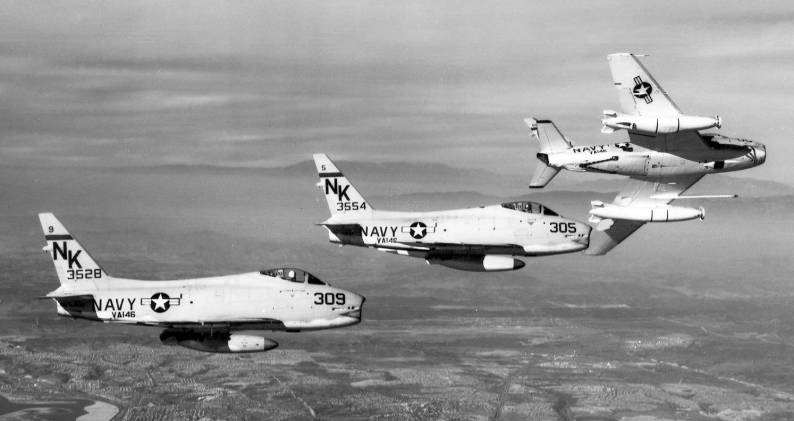 <![endif]>
FJ-4B Fury (VA-146 / CVG-14) over NAS North Island, California - 1961 (NNAM)
<![if !supportEmptyParas]> <![endif]>
<![if !vml]>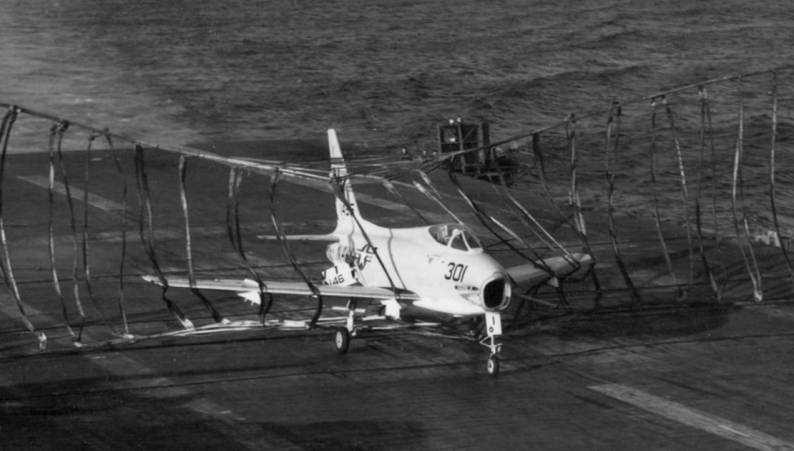 <![endif]>
FJ-4B Fury (VA-146 / CVG-14) making an emergency landing aboard USS Oriskany (CVA 34) - 1960 (NNAM)
<![if !supportEmptyParas]> <![endif]>
<![if !vml]>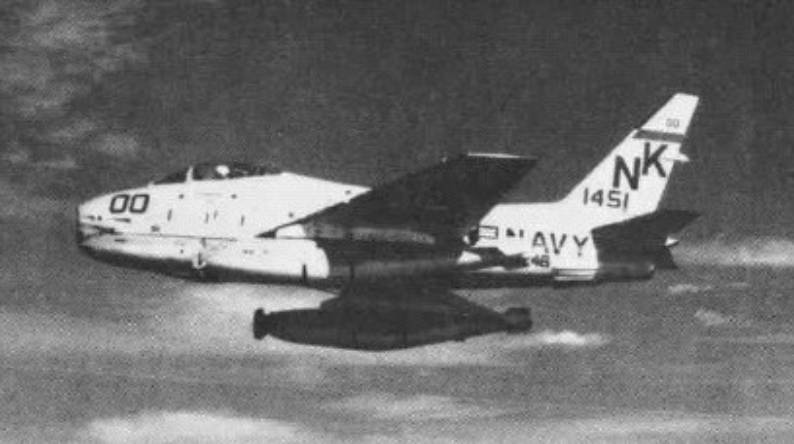 <![endif]>
FJ-4B Fury (VA-146 / CVG-14) embarked on USS Oriskany (CVA 34) - circa 1960
<![if !supportEmptyParas]> <![endif]>
<![if !vml]>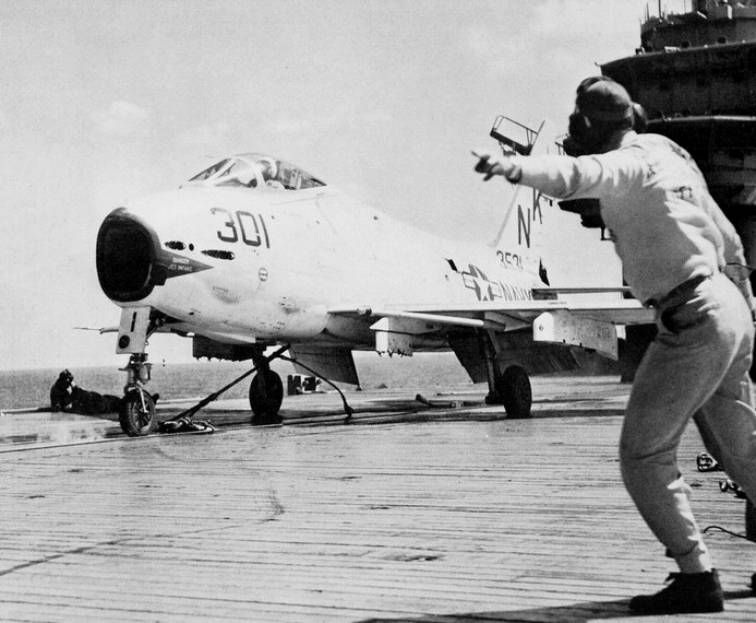 <![endif]>
FJ-4B Fury (VA-146 / CVG-14) embarked on USS Oriskany (CVA 34) - circa 1960
<![if !supportEmptyParas]> <![endif]>
<![if !vml]>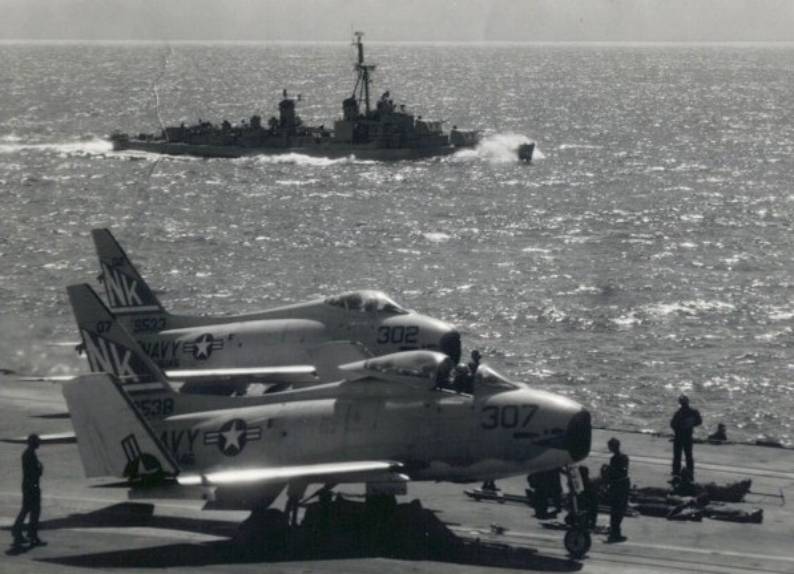 <![endif]>
FJ-4B Fury (VA-146 / CVG-14) embarked on USS Ranger (CVA 61) - 1959
<![if !supportEmptyParas]> <![endif]>
<![if !vml]>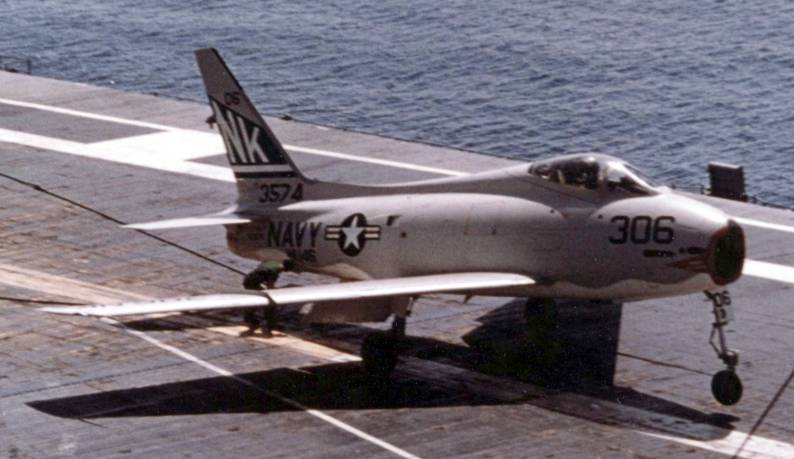 <![endif]>
FJ-4B Fury (VA-146 / CVG-14) during carrier qualifications aboard USS Bennington (CVA 20) - 1958 (NNAM)
<![if !supportEmptyParas]> <![endif]>
<![if !supportEmptyParas]> <![endif]>
<![if !vml]>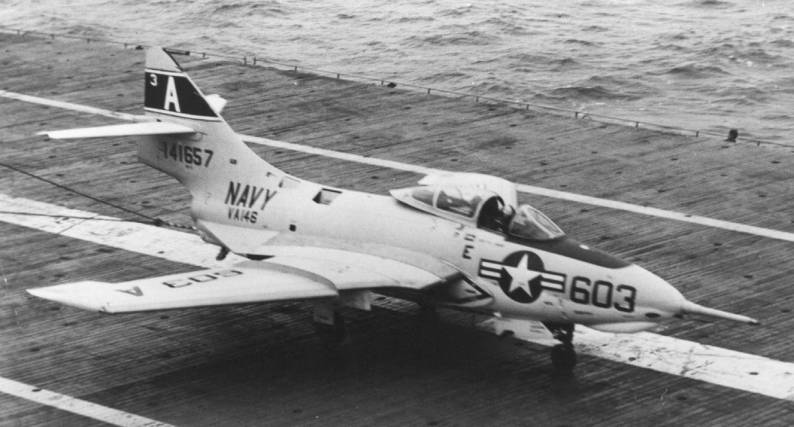 <![endif]>
F9F-8 Cougar (VA-146 / CVG-14) embarked on USS Hornet (CVA 12) - 1957 (NNAM)
<![if !supportEmptyParas]> <![endif]>