HOME | US Navy - ships | US Navy - air units | USMC - air units | International Navies | Weapon Systems | Special Reports
US Navy - Helicopter Maritime Strike Squadron 50 (HELMARSTRIKERON 50)
HSM-50 'Valkyries'
12/22
STATUS:
established as HSM-50 on October 1, 2021

Homebase: Naval Station Mayport, Florida
ACTIVE UNIT
AIRCRAFT:
Sikorsky MH-60R Seahawk
DEPLOYMENTS:
images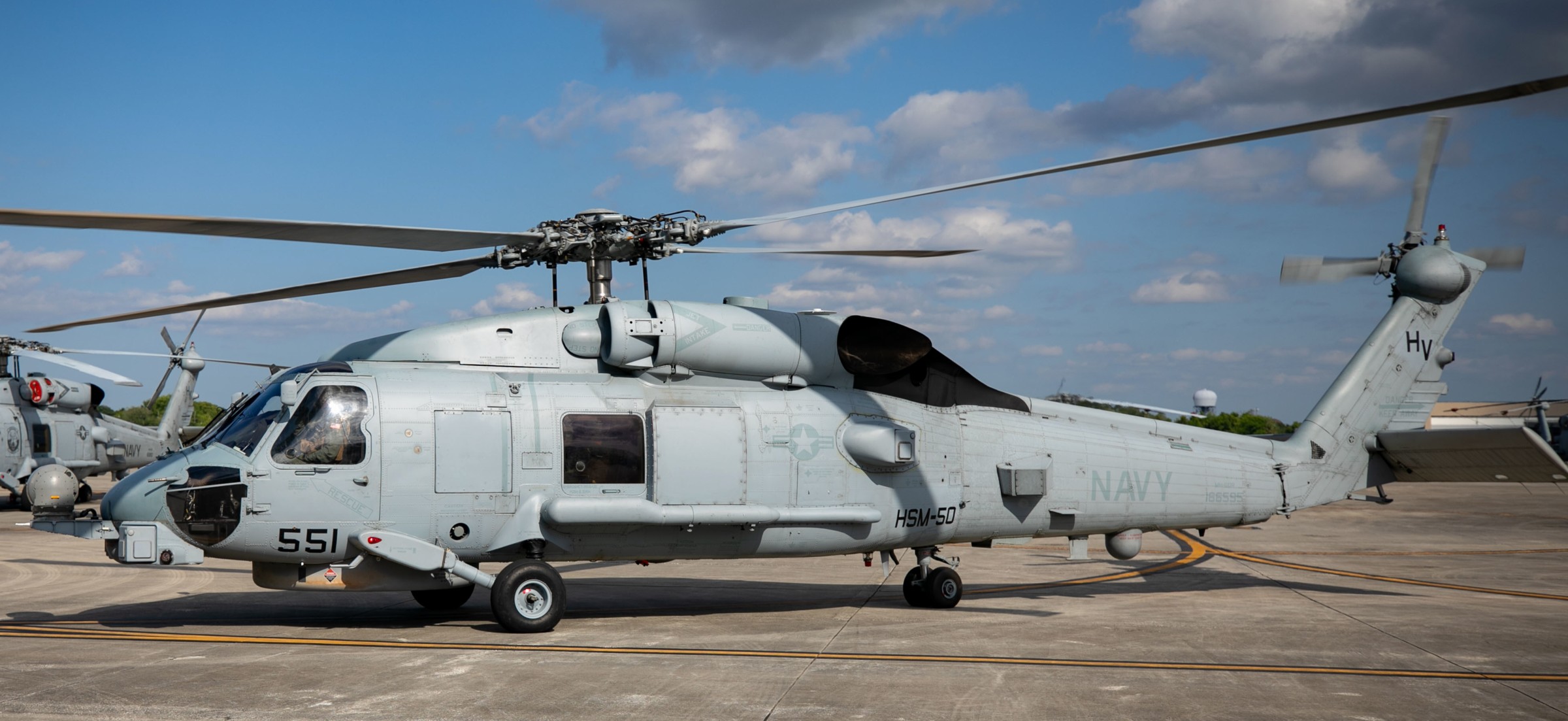 MH-60R Seahawk (HSM-50) at Naval Station Mayport, Florida - April 2022



MH-60R Seahawk (HSM-50) at Naval Station Mayport, Florida - April 2022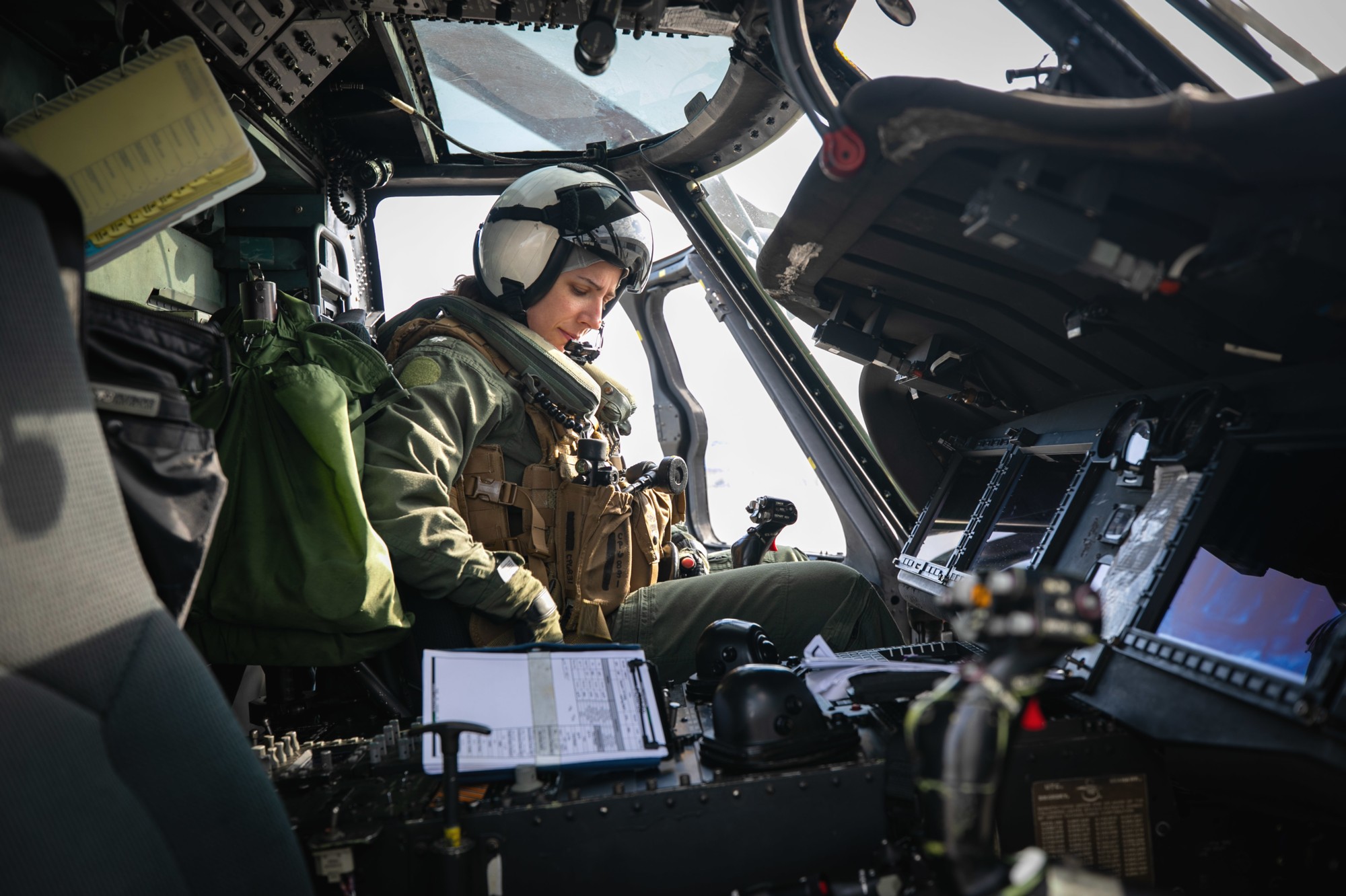 CDR Carolyn Peterson (first CO) in an MH-60R Seahawk of HSM-50 - April 2022

Command History:

October 1, 2021 marked the first day of Helicopter Maritime Strike Squadron (HSM) 50. The squadron was founded aboard Naval Station Mayport by a small cohort of personnel with the goal of building the squadron from the ground up. In the spring of 2022, HSM-50 received its interim Safe for Flight certification, paving the way for the squadron's first flight on 20 APR 2022. HSM-50 continued its establishment process throughout the remainder of 2022, establishing its first detachment in June and earning its certification to stand search and rescue duty in October. HSM-50 was formally established on 18 NOV 2022. The Valkyries continue to work diligently and stand ready to answer the call of duty.

Name Background:
The origins of Valkyries stem from Norse mythology. They are legendary warriors that rode into battle on stallions wearing iconic winged helmets carrying their sword and shield. As warriors for Odin, Valkyries guarded the lives and ships of those in their protection. They also chose who would gain entry to Valhalla, the Great Hall in Asgard. The Valkyrie warrior stands for courage, honor, strength, truth, and wisdom.
patches + more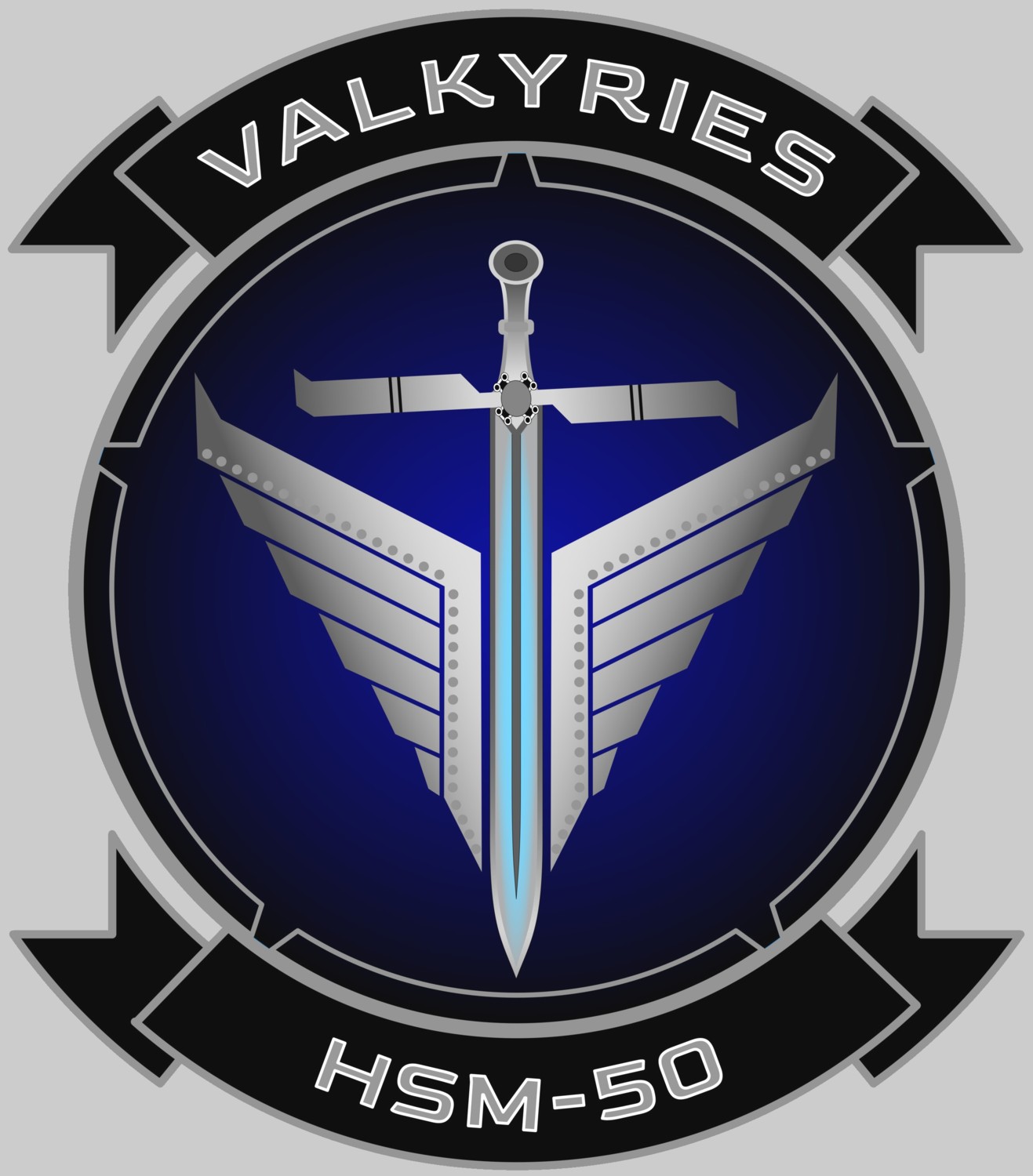 |
seaforces.org
|
US Navy Air Units start page
|