HOME | US Navy - ships | US Navy - air units | USMC - air units | International Navies | Weapon Systems | Special Reports
Royal Swedish Navy - Svenska Marinen
T101 HSwMS Perseus
| | |
| --- | --- |
| sorry, no insignia | |
09/22
Type, class: Patrol vessel / unique unit
Builder: Götaverken, Hisingen, Gothenburg, Sweden

STATUS:
Laid down: ?
Launched: March 23, 1950
Commissioned: June 1951
Decommissioned: January 1, 1967
Fate:

sold for scrap in 1971





Namesake: Perseus (astronomical constellation)


Technical Data:
Displacement: 145 tons
Length: 48 meters (157 feet 6 inches)
Beam: 5.8 m (19 ft)
Draft: 1.6 m (5 ft 3 in)
Speed: 38 knots (70 km/h)
Complement: 33



Propulsion:
3 x Mercedes Benz MB 511 diesel engines (2500 hp, each)
3 shafts / 3 propellers

Armament:
2 x

Bofors M/36 40mm guns


4 x

533mm torpedo tubes

for

heavy-weight torpedoes





Systems:
?

images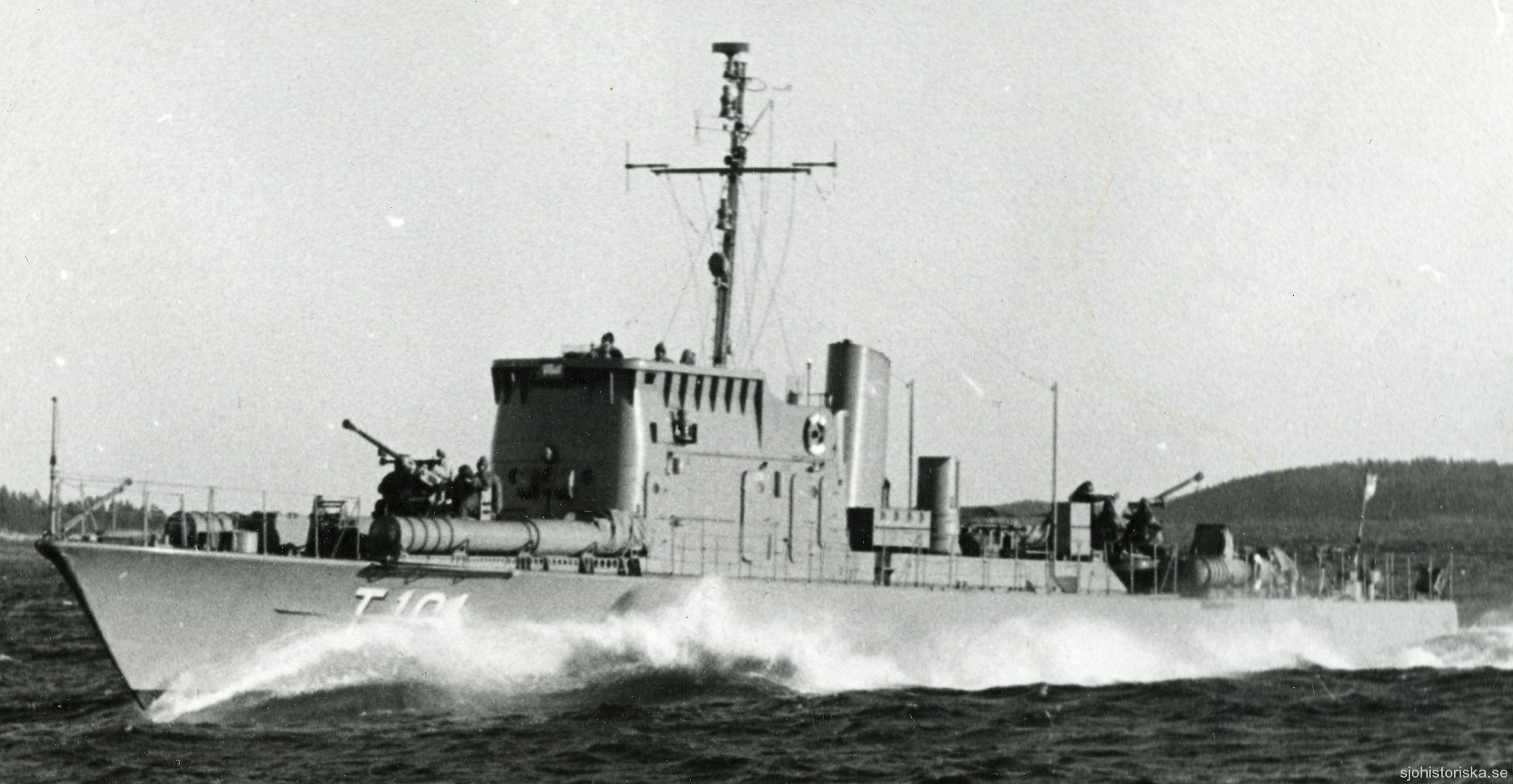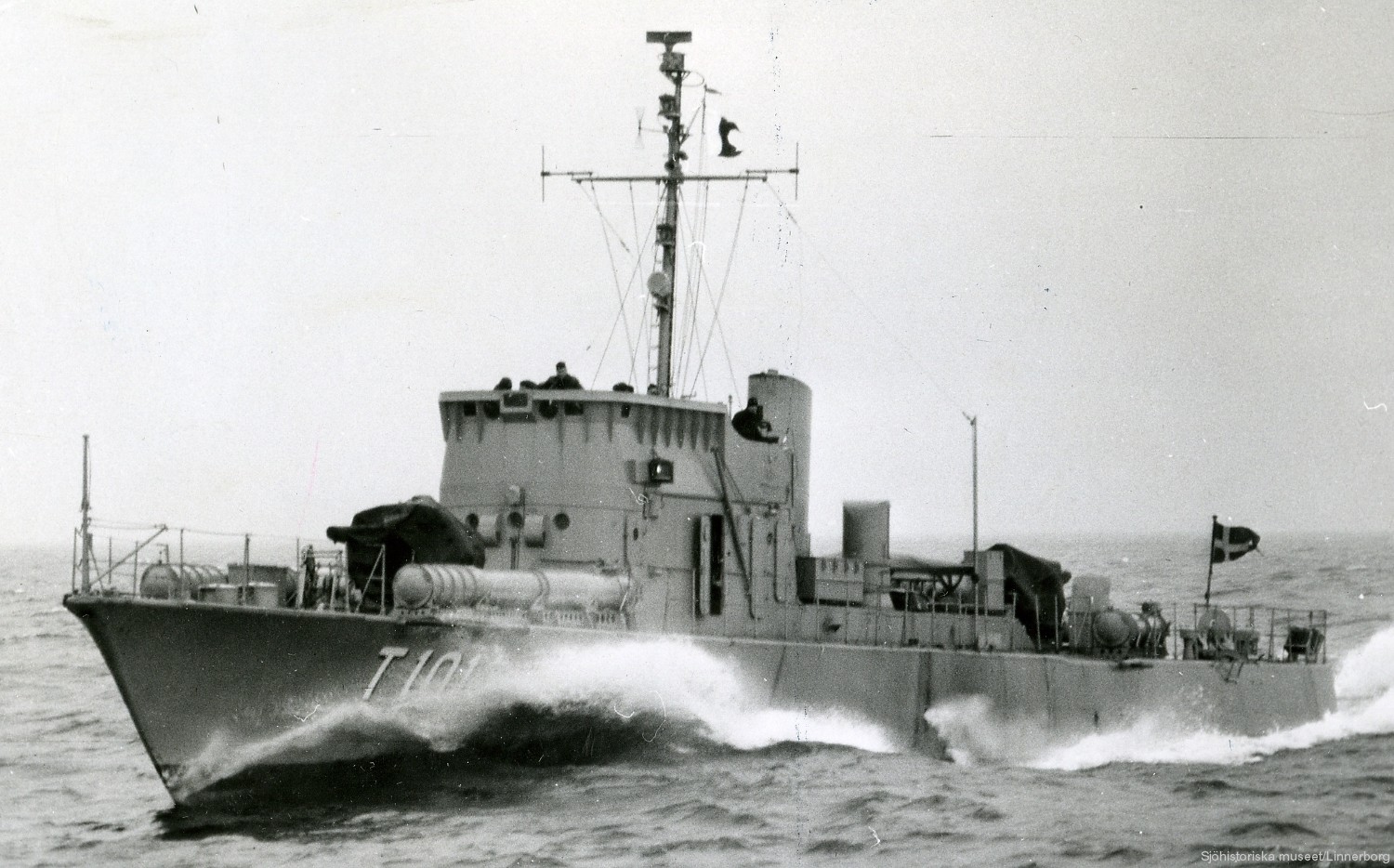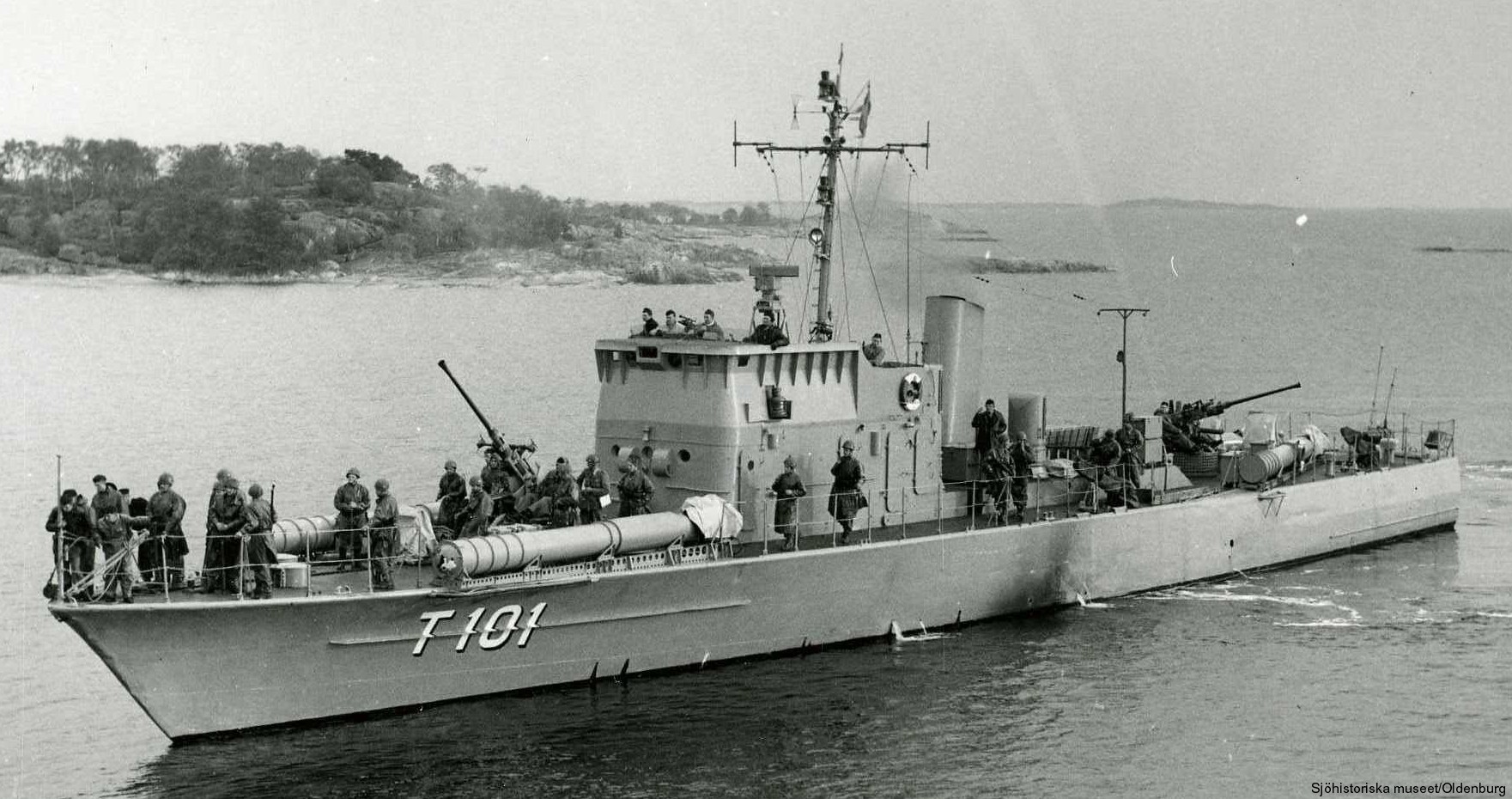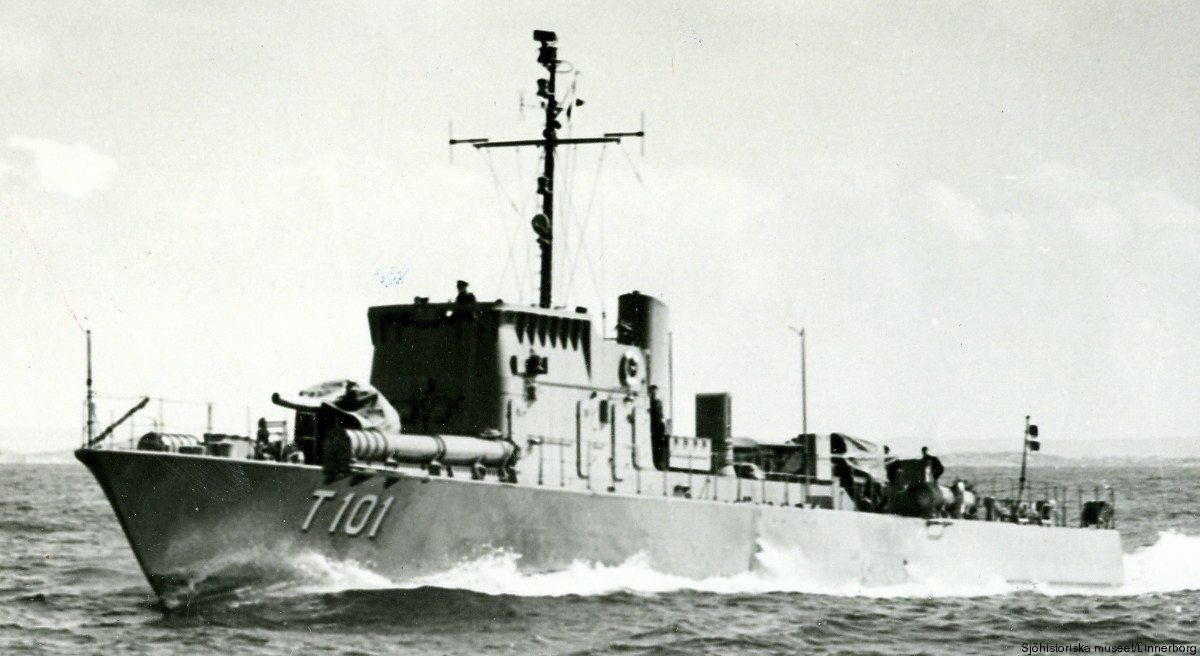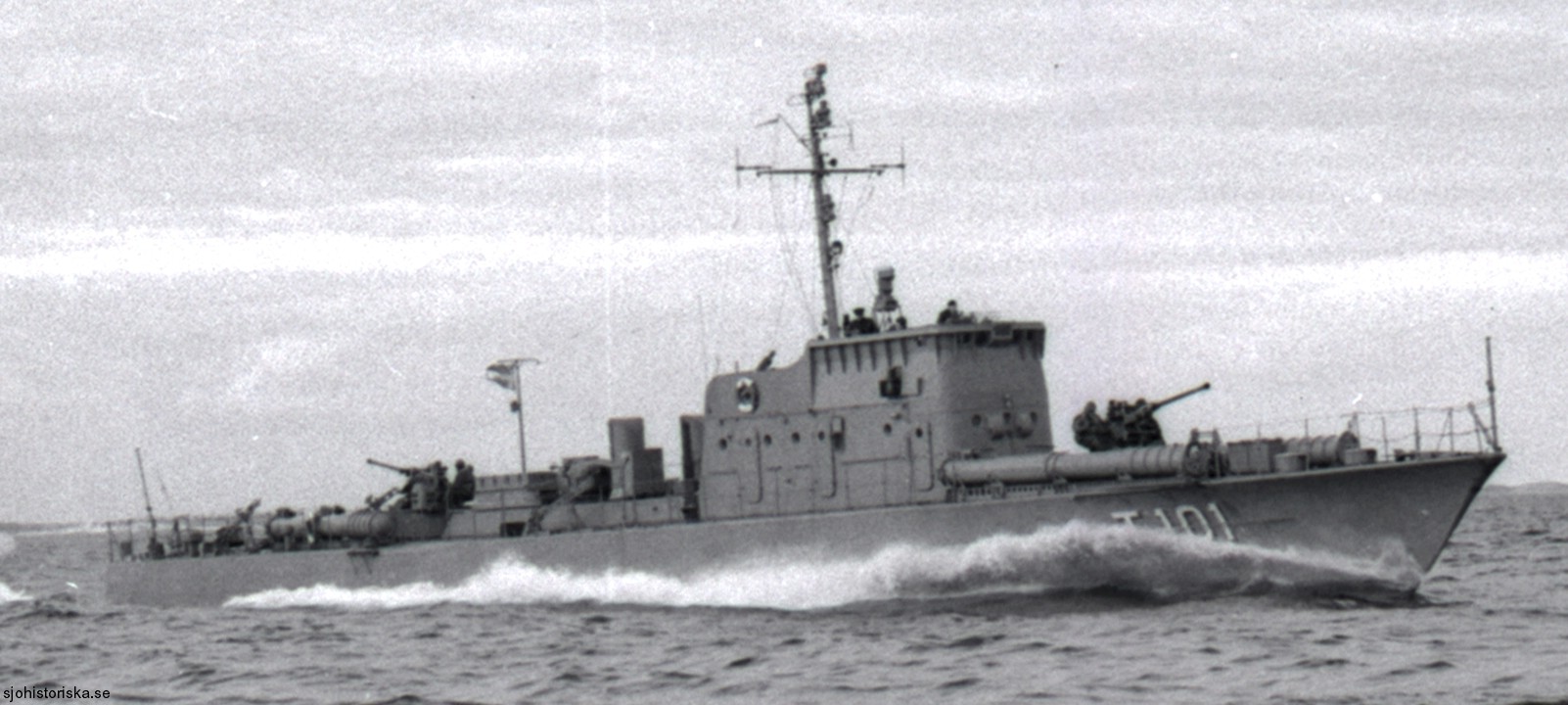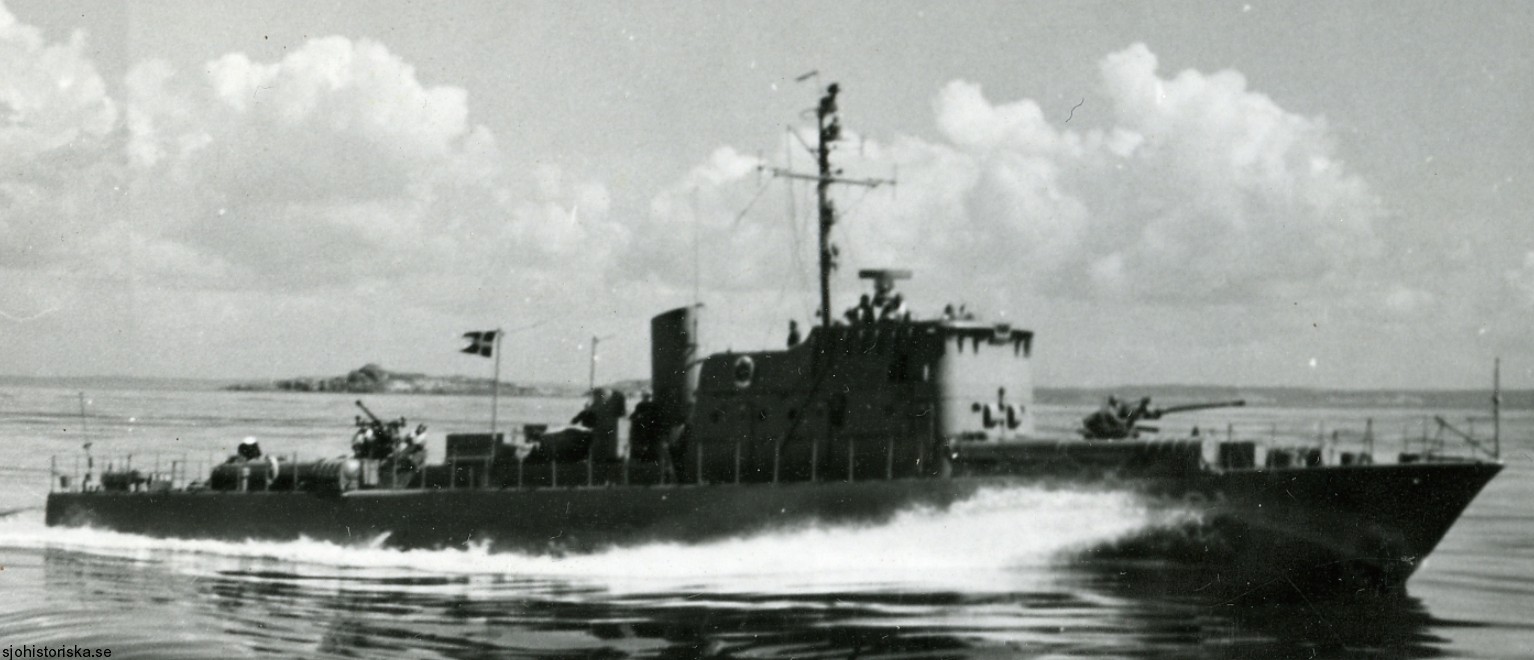 T101 HSwMS Perseus:

HMS Perseus (T101) was a Swedish torpedo boat, launched on March 23, 1950. She initially had three Mercedes-Benz diesels of 7,500 hp in total. In 1953 she was named Perseus. She was initially easy to recognize, with her chimney, unique for modern torpedo boats.

She was originally intended to have three Götaverken 10-cylinder engines of approximately 3,000 hp each. This delivery was delayed and then the used Mercedes diesels were chosen. After all, the speed was over 37 knots. The ship became the prototype for the subsequent Plejad class, before which only minor changes were made.

Perseus was later used as an experimental ship for various machine tests. Among other things, a gas turbine with bevel gear and KaMeWa propellers were tested in 1961, which later facilitated the construction work for the upcoming Spica class. Perseus was sold for scrapping in Ystad in 1971.
patches + more
|
seaforces.org
|
Swedish Navy start page
|