HOME | US Navy - ships | US Navy - air units | USMC - air units | International Navies | Weapon Systems | Special Reports
Royal Swedish Navy - Svenska Marinen
Göteborg class Corvette
08/22
Units:
K21
HSwMS Göteborg
K22
HSwMS Gävle
K23
HSwMS Kalmar
K24
HSwMS Sundsvall
K25 HSwMS Helsingborg
(cancelled)
K26 HSwMS Härnösand
(cancelled)
Specifications:
Builder:
Karlskronavarvet AB (later Kockums, now Saab Kockums), Karlskrona, Blekinge County, Sweden





Displacement:

380 / 425 tons
Length: 57 m (187 feet)
Beam: 8 m (26 ft 3 in)
Draft: 2 m (6 ft 7 in)
Speed: 30 knots (56 km/h)
Range: 2000 NM (3700 km)
Complement: 41

Propulsion:
Diesel
3 x MTU diesel engines (2560 kW / 3430 hp, each)
3 x Waterjet propulsors

Armament:
1 x Bofors 57/L70 Mk.2 gun
1 x Bofors 40 mm/L70 AA gun
up to 8 x RBS 15 Mk.2 anti-ship missiles (SSM)
2 x 2

400 mm torpedo launchers

for

Torped 43

or Torped 45 torpedoes
4 x ELMA ASW-600 / LLS-920 anti-submarine mortars (ASW)
Mines + depth charges

Systems:
Sea Giraffe 150 HC radar
2 x Saab CS-3701 fire control radars
PN-621 navigation radar
Simrad SS 304 Spira hull-mounted sonar (HMS)
STN Atlas Elektronik towed array sonar (TASS)
Thales TSM 2643 Salmon variable depth sonar (VDS)

(earlier)


Kongsberg ST2400 variable depth sonar (VDS)

(after upgrade)


Rheinmetall TKWA/MASS (Multi Ammunition Softkill System)

Aviation:
none

Ships:
K21 HSwMS Göteborg
Laid down:
February 10, 1986
Launched: April 13, 1989
Commissioned: February 15, 1990
Decommissioned: ??
Fate: mothballed

Namesake:
Göteborg (Gothenburg)
... is the second-largest city in Sweden, fifth-largest in the Nordic countries, and capital of the Västra Götaland County.
It is situated by the Kattegat, on the west coast of Sweden, and has a population of approximately 590,000 in the city proper
and about 1.1 million inhabitants in the metropolitan area.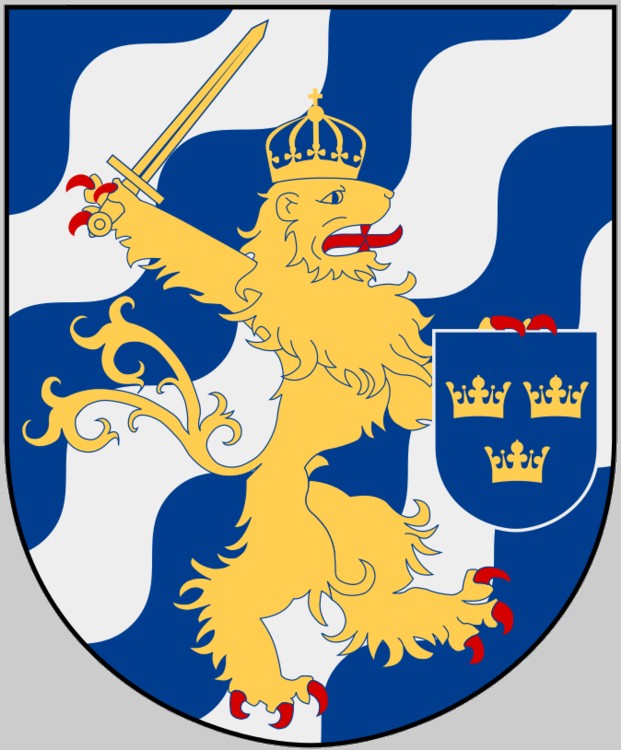 K22 HSwMS Gävle

Laid down: January 12, 1987
Launched: March 23, 1990
Commissioned: September 17, 1990


IN SERVICE




Homeport:

Berga Naval Base, Södermanland, Sweden

Namesake:

Gävle

... is a city in Sweden, the seat of Gävle Municipality and the capital of Gävleborg County. It had 77,586 inhabitants in 2020,
which makes it the 13th most populated city in Sweden. It is the oldest city in the historical Norrland (Sweden's Northern Lands),
having received its charter in 1446 from Christopher of Bavaria.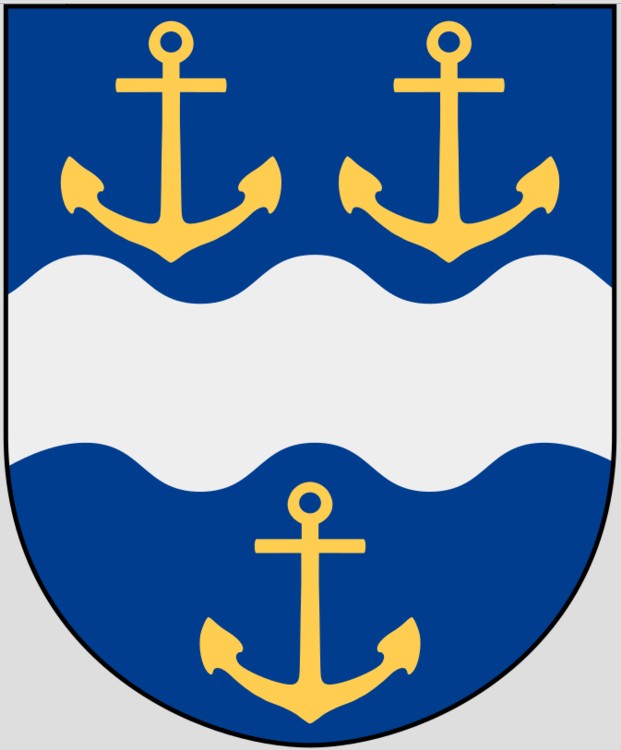 K23 HSwMS Kalmar



Laid down: September 21, 1988
Launched: November 1, 1990
Commissioned: September 1, 1991
Decommissioned: ??
Fate: mothballed

Namesake: Kalmar
... is a city in the southeast of Sweden, situated by the Baltic Sea. It had 36,392 inhabitants in 2010 and is the seat of Kalmar Municipality.
It is also the capital of Kalmar County, which comprises 12 municipalities with a total of 236,399 inhabitants (2015).
Kalmar is the third largest urban area in the province and cultural region of Småland.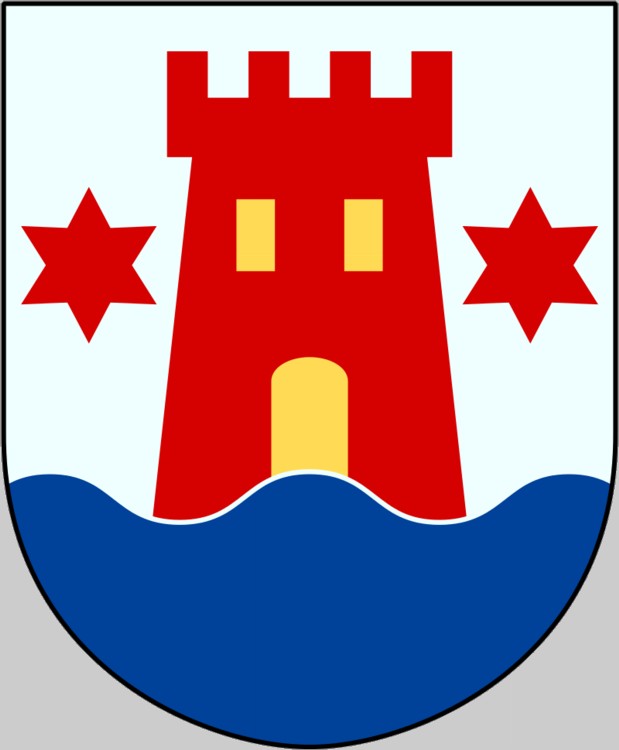 K24 HSwMS Sundsvall



Laid down: March 1989
Launched: November 29, 1991
Commissioned: June 7, 1993


IN SERVICE




Homeport:

Berga Naval Base, Södermanland, Sweden

Namesake: Sundsvall
... is a city and the seat of Sundsvall Municipality in Västernorrland County, Sweden. It has a population of 58,807 as of 2020;
more than 95,000 live in the municipal area. It is Sweden's 21st largest city by population.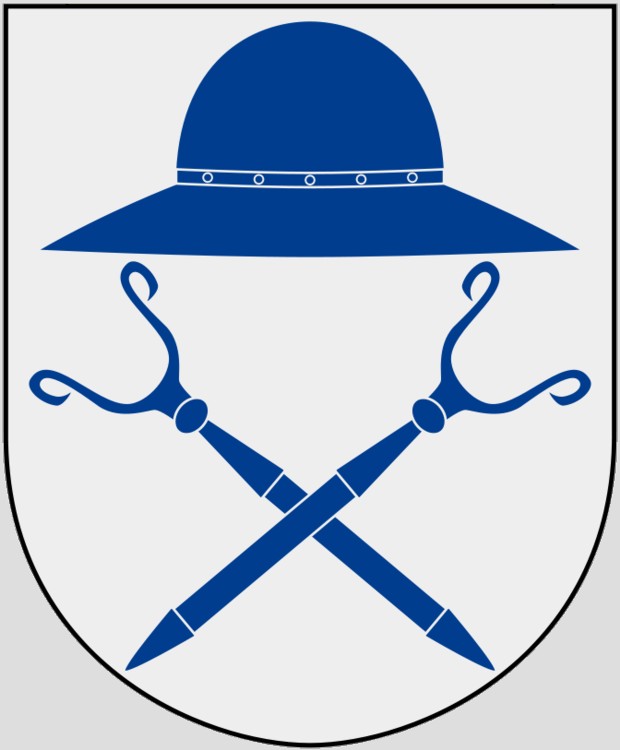 The Göteborg class is a class of corvettes in the Swedish Navy, built between 1986 and 1993. The class was originally designed to destroy Soviet submarines and surface vessels, and is armed with eight RBS 15 anti-ship missiles, torpedoes, one 57 mm cannon, and one 40 mm cannon.

The Swedish Navy originally planned to acquire six Göteborg-class corvettes, but following the collapse of the Soviet Union in 1991, the final two were cancelled.

Two of the four corvettes built remain in service in 2021. Both vessels, HSwMS Gävle and HSwMS Sundsvall, took part in a United Nations operation off the coast of Lebanon in 2006 and 2007, following the 2006 Lebanon War. HSwMS Sundsvall and HSwMS Gävle were modified in 2019-2020.
images


K21 HSwMS Göteborg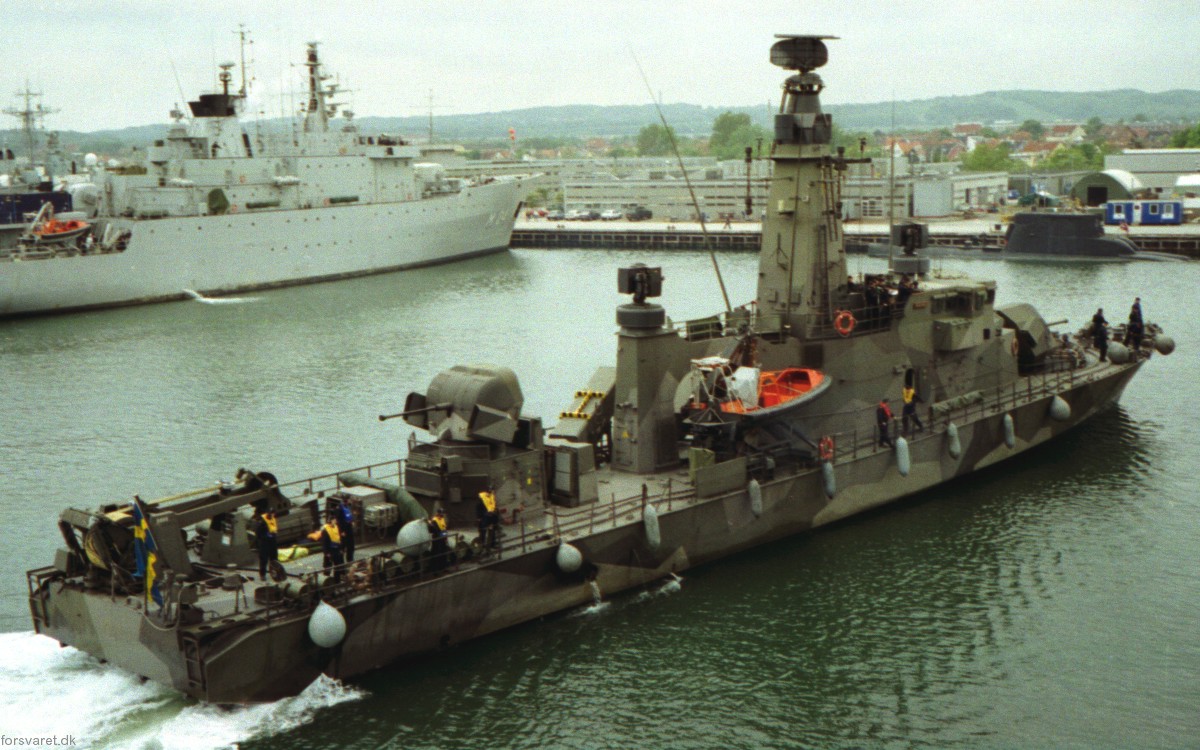 K21 HSwMS Göteborg




K22 HSwMS Gävle



K22 HSwMS Gävle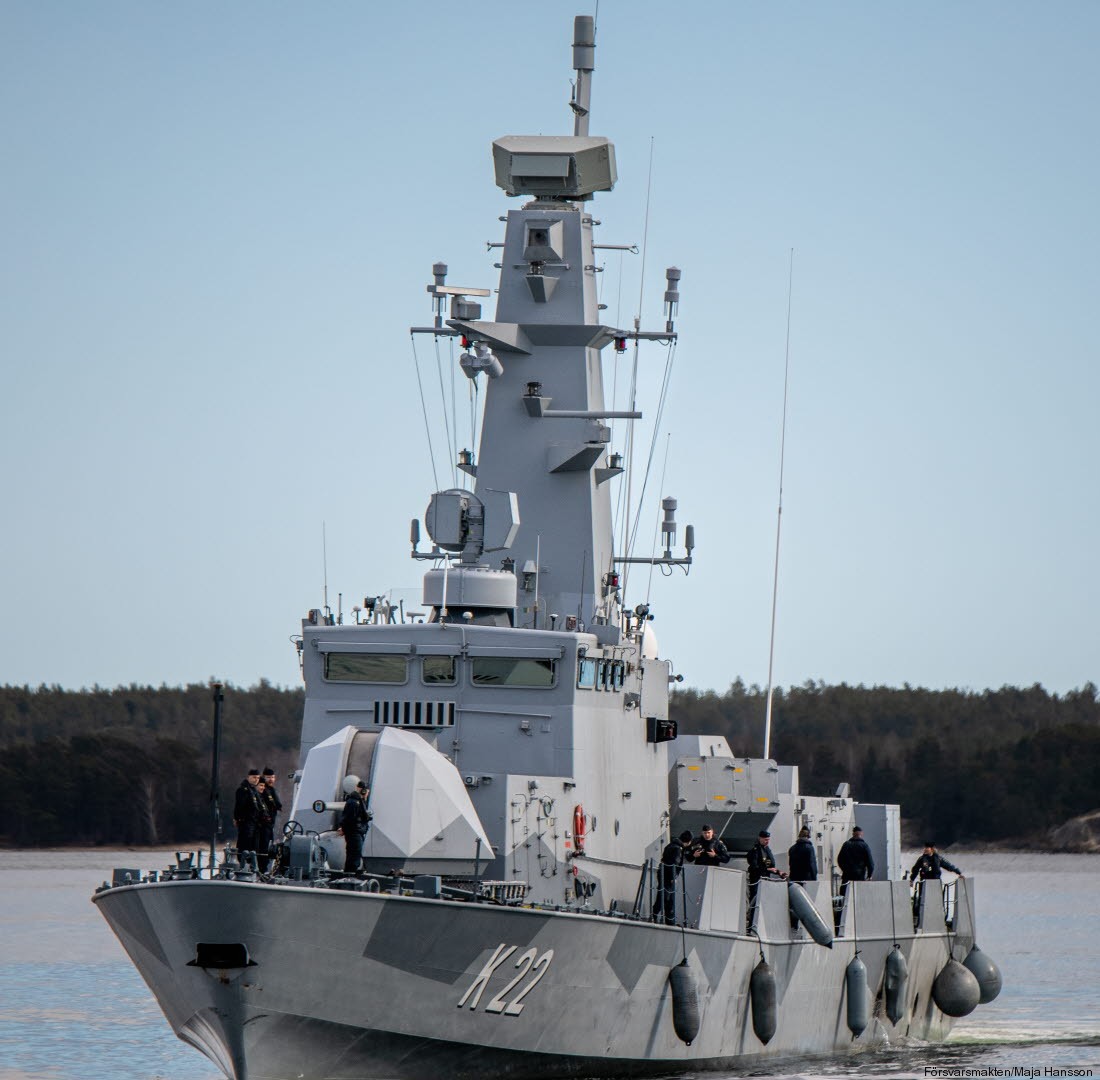 K22 HSwMS Gävle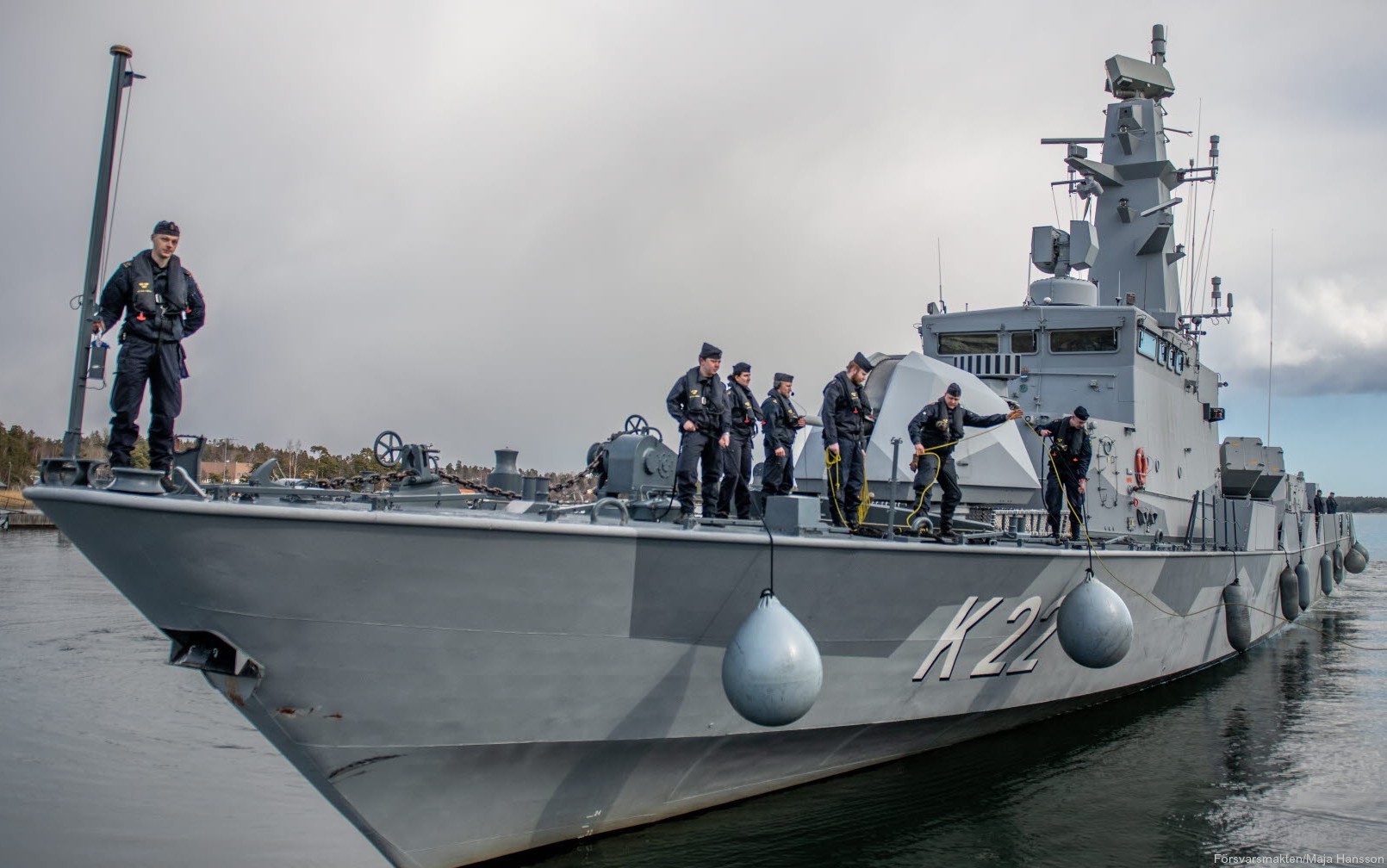 K22 HSwMS Gävle



K22 HSwMS Gävle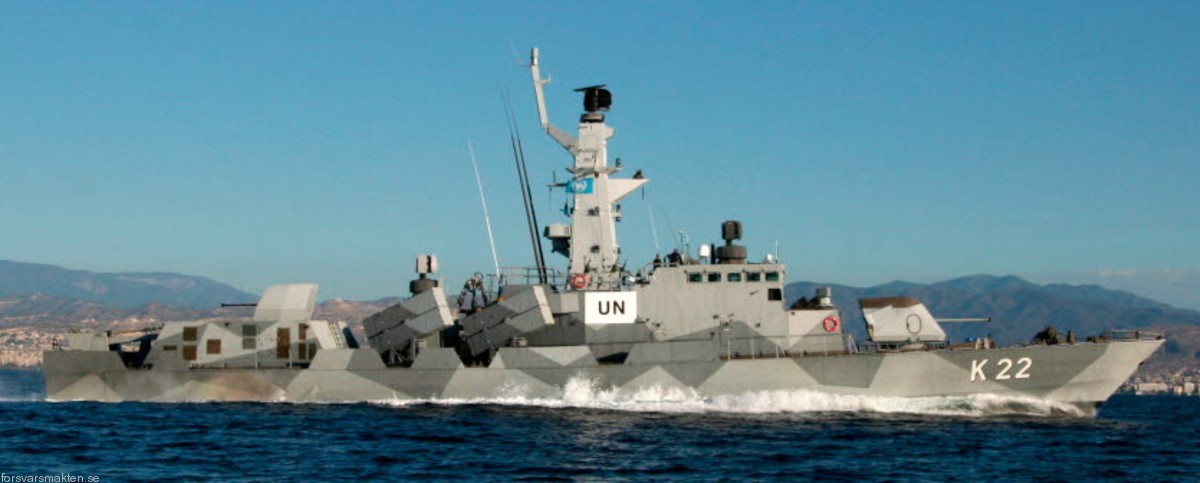 K22 HSwMS Gävle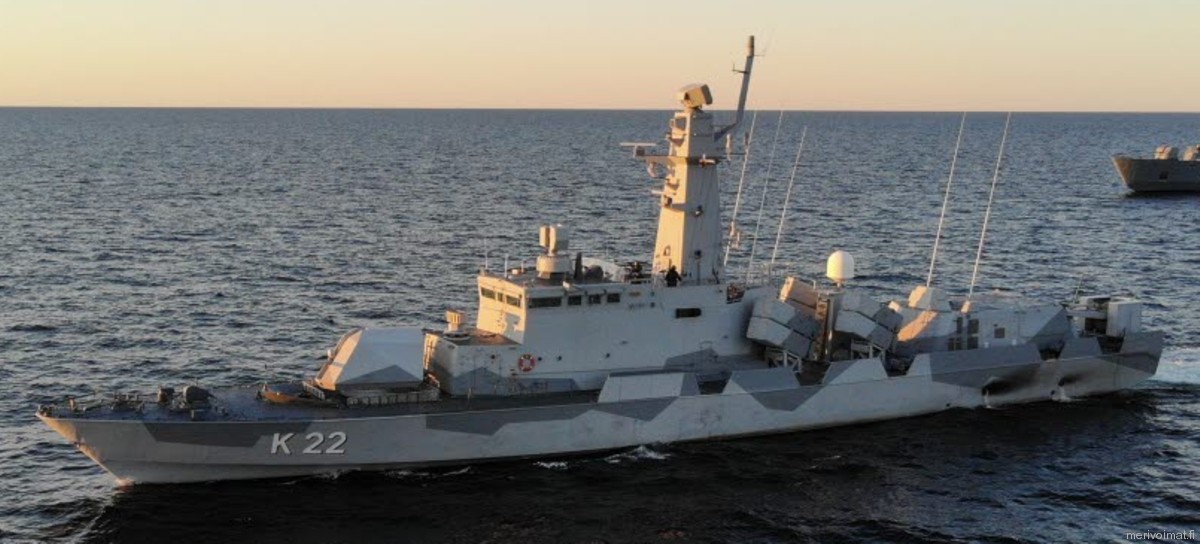 K22 HSwMS Gävle


sorry, no images of K23 HSwMS Kalmar




K24 HSwMS Sundsvall



K24 HSwMS Sundsvall



K24 HSwMS Sundsvall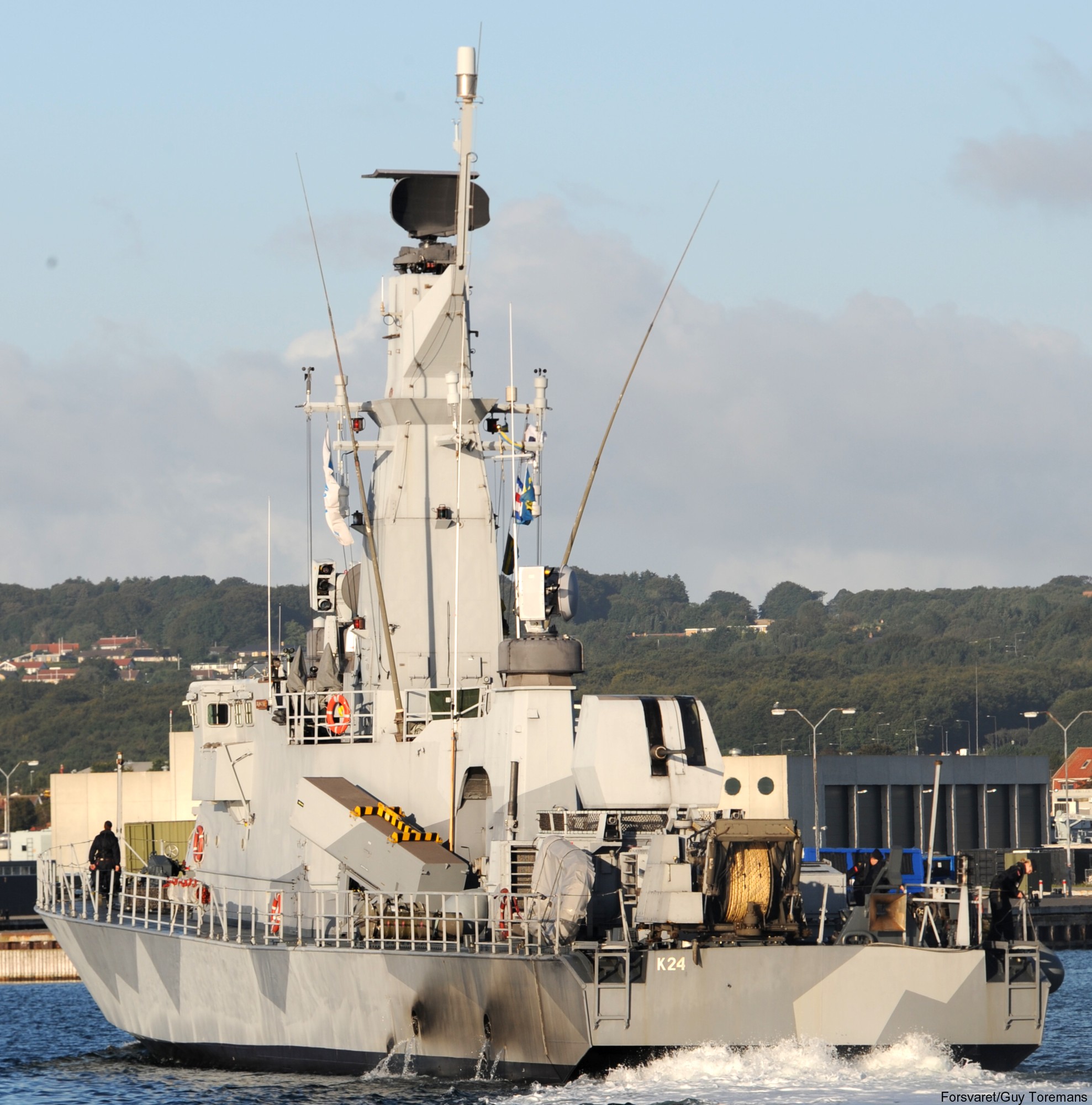 K24 HSwMS Sundsvall



K24 HSwMS Sundsvall



K24 HSwMS Sundsvall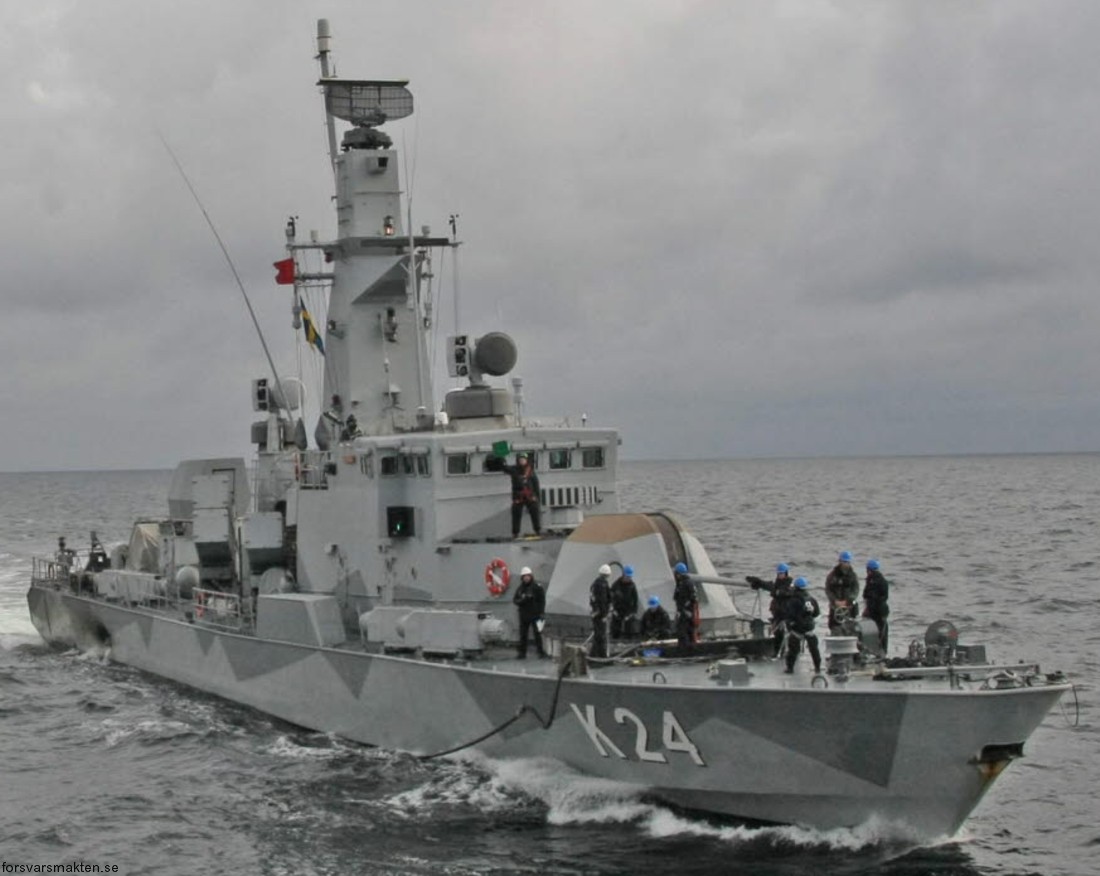 K24 HSwMS Sundsvall



K24 HSwMS Sundsvall



K24 HSwMS Sundsvall



CUTOUTS FOR DETAILS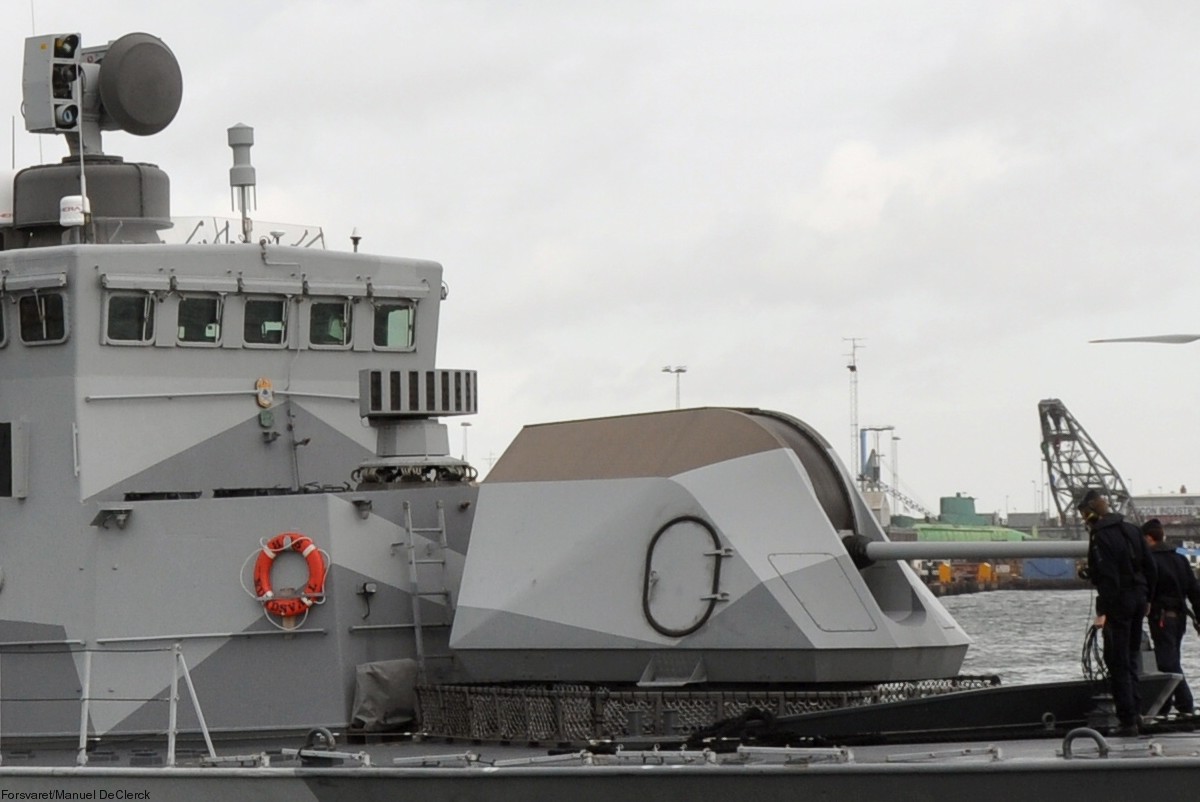 Bofors Mk.2 57mm/L70 DP gun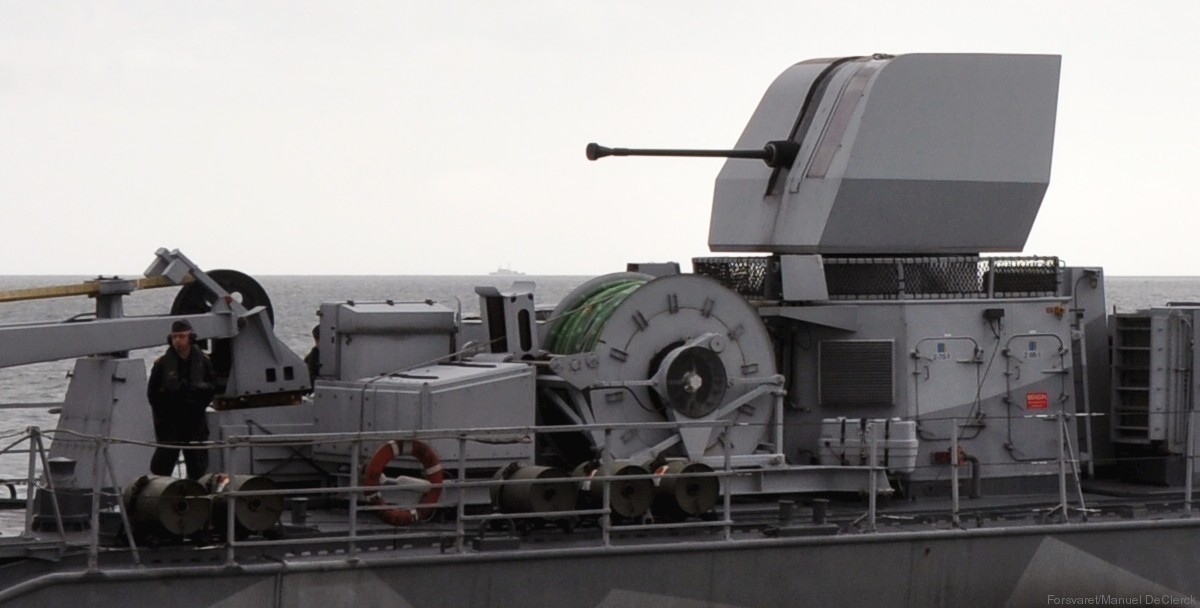 towed-sonar equipment / Bofors 40mm/L70 AA gun, aft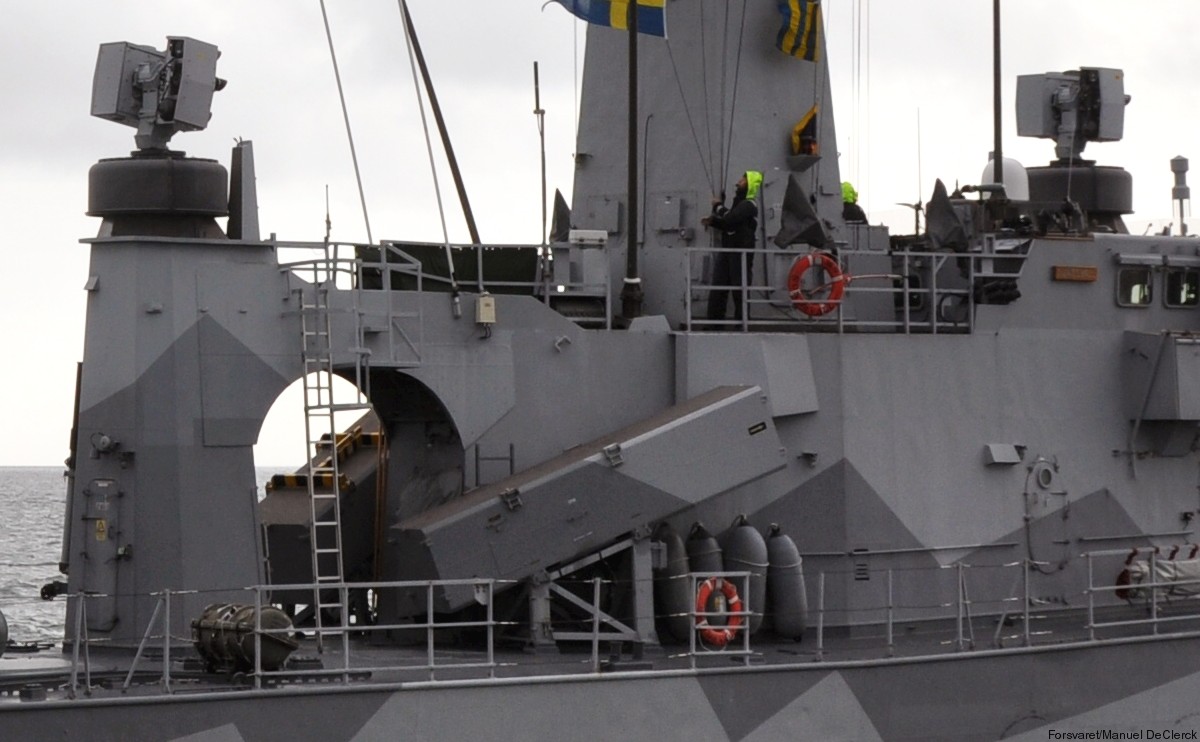 fire control radar + optronics / RBS 15 missile launcher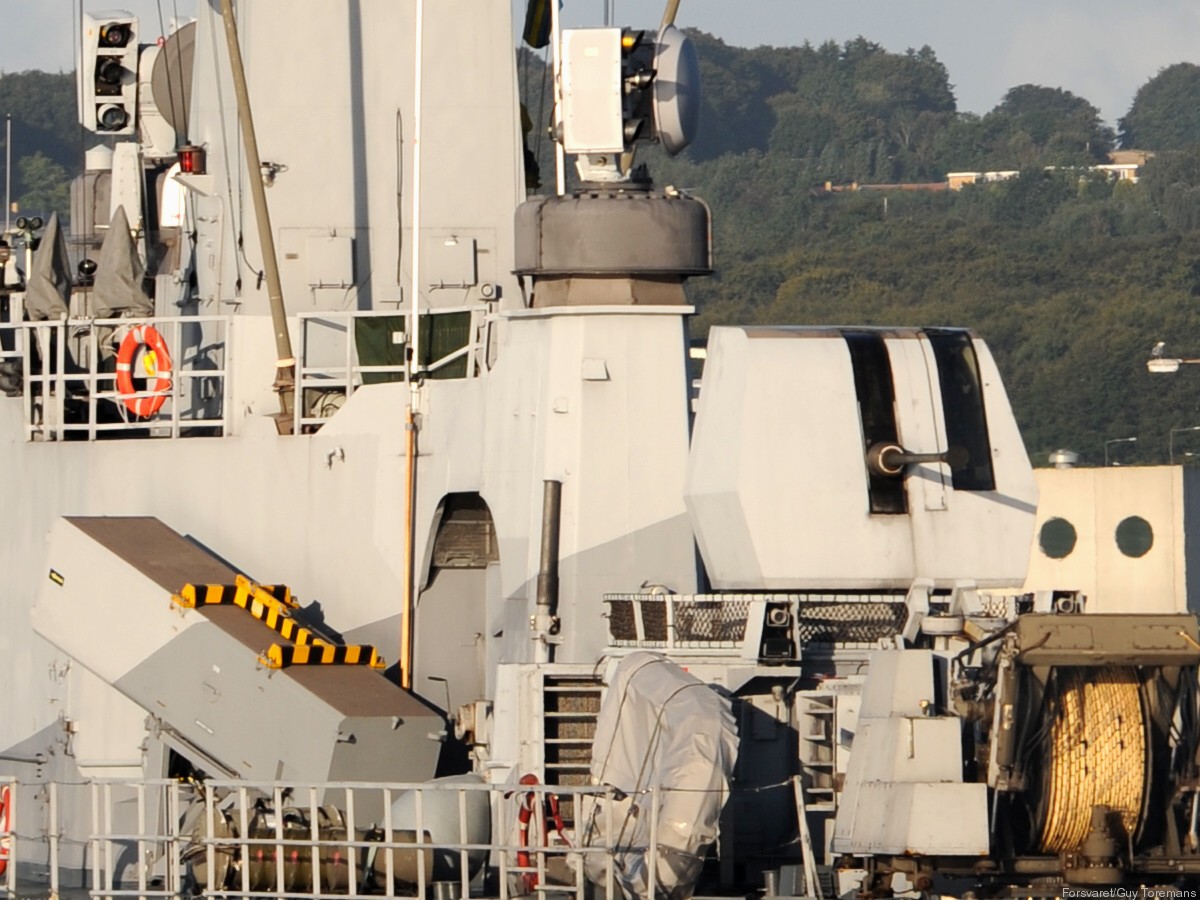 fire control radar + optronics / RBS 15 missile launcher / Bofors 40mm/L70 AA gun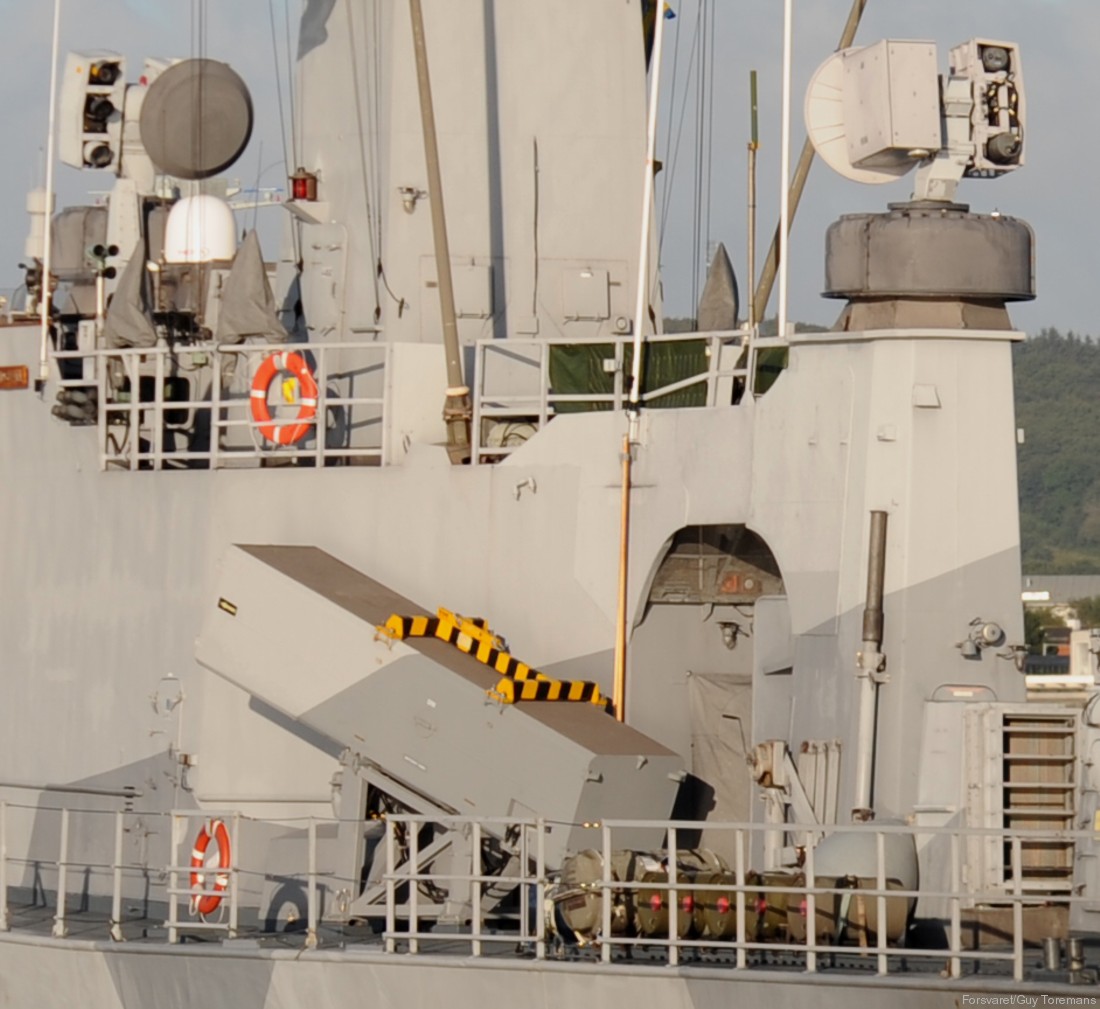 fire control radar + optronics / RBS 15 missile launcher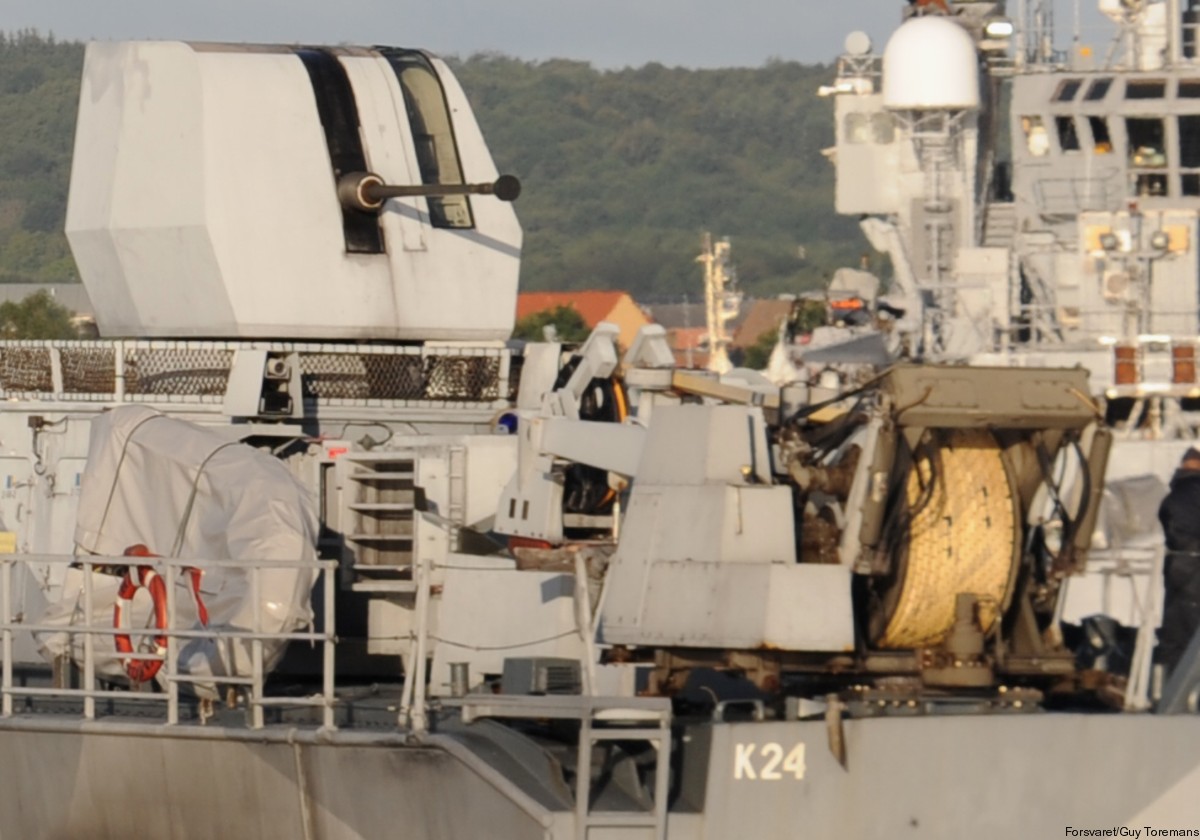 Bofors 40mm/L70 AA gun / towed sonar equipment


UNIDENTIFIED UNITS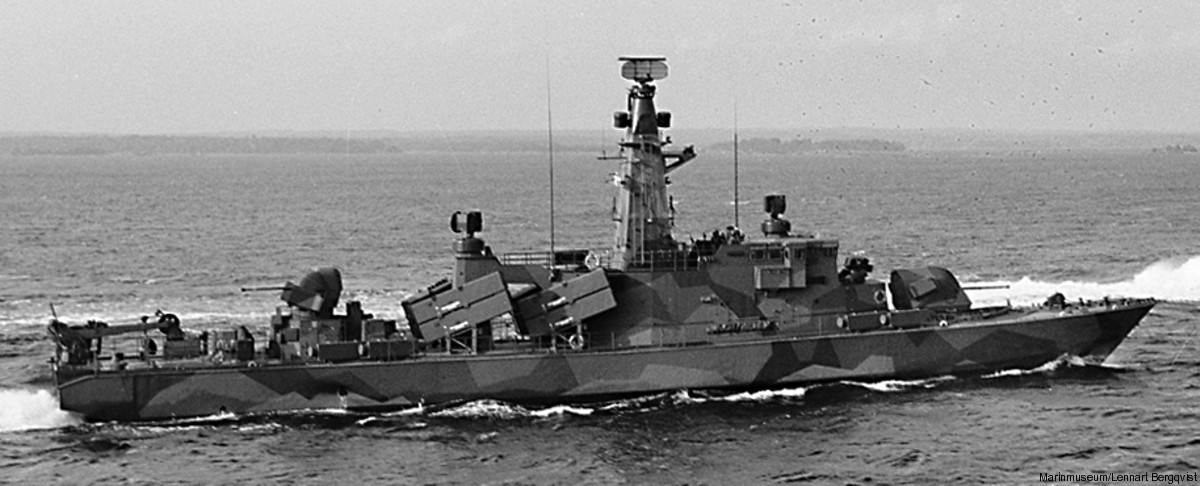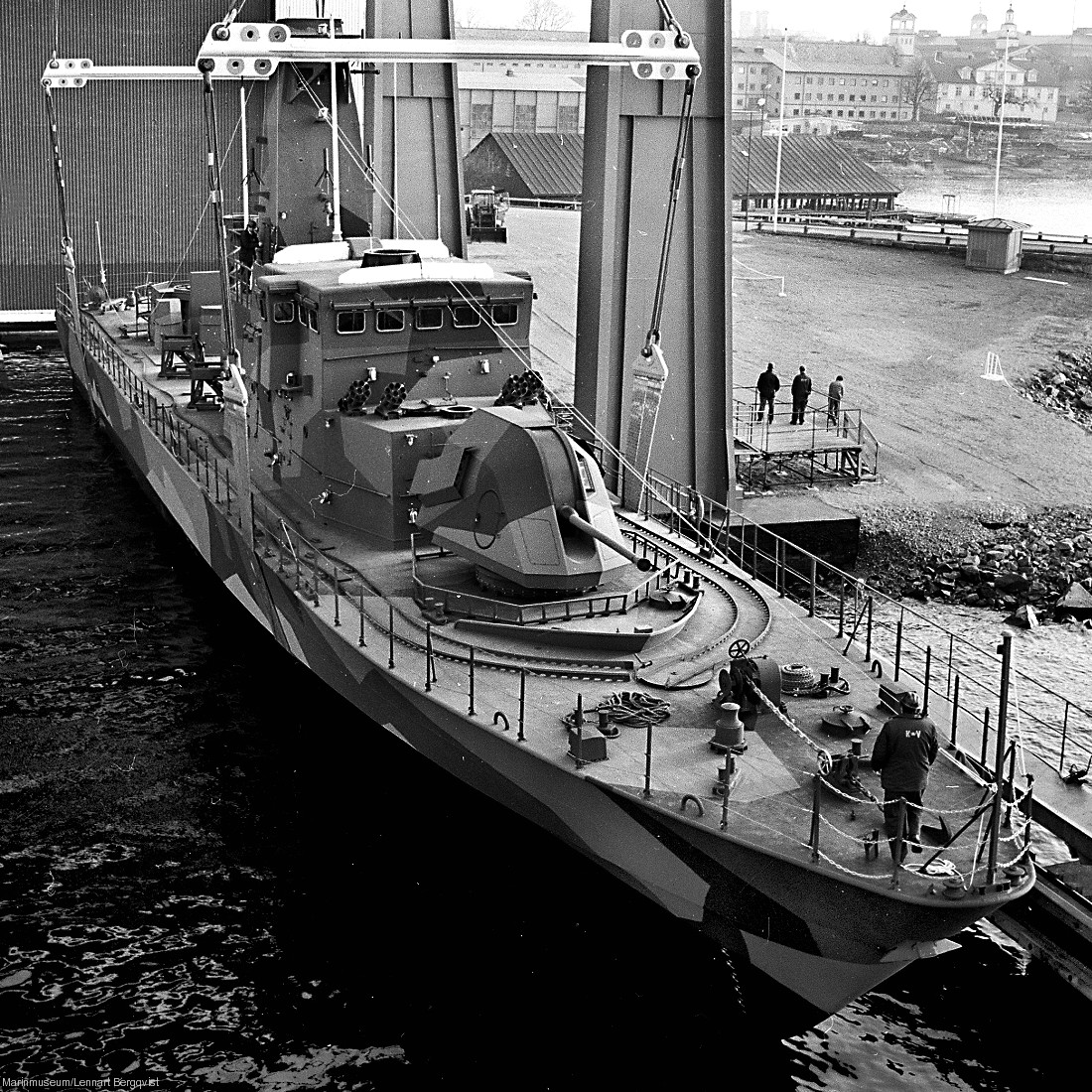 |
seaforces.org
|
Swedish Navy start page
|