HOME | US Navy - ships | US Navy - air units | USMC - air units | International Navies | Weapon Systems | Special Reports
Royal Navy - Nuclear Powered Ballistic Missile Submarine
S 30 HMS Vigilant
01/23
Type, class: Vanguard class Ballistic Missile Submarine - SSBN
Builder:

Vickers Shipbuilding & Engineering Ltd, Barrow-in-Furness, Cumbria, U.K.
STATUS:
Awarded: ?
Laid down: February 16, 1991
Launched: October 14, 1995


Commissioned:

November 2, 1996
IN SERVICE



Homeport:

HMNB Clyde, Argyll, Scotland




Technical Data:

see

INFO > Vanguard class Ballistic Missile Submarine
images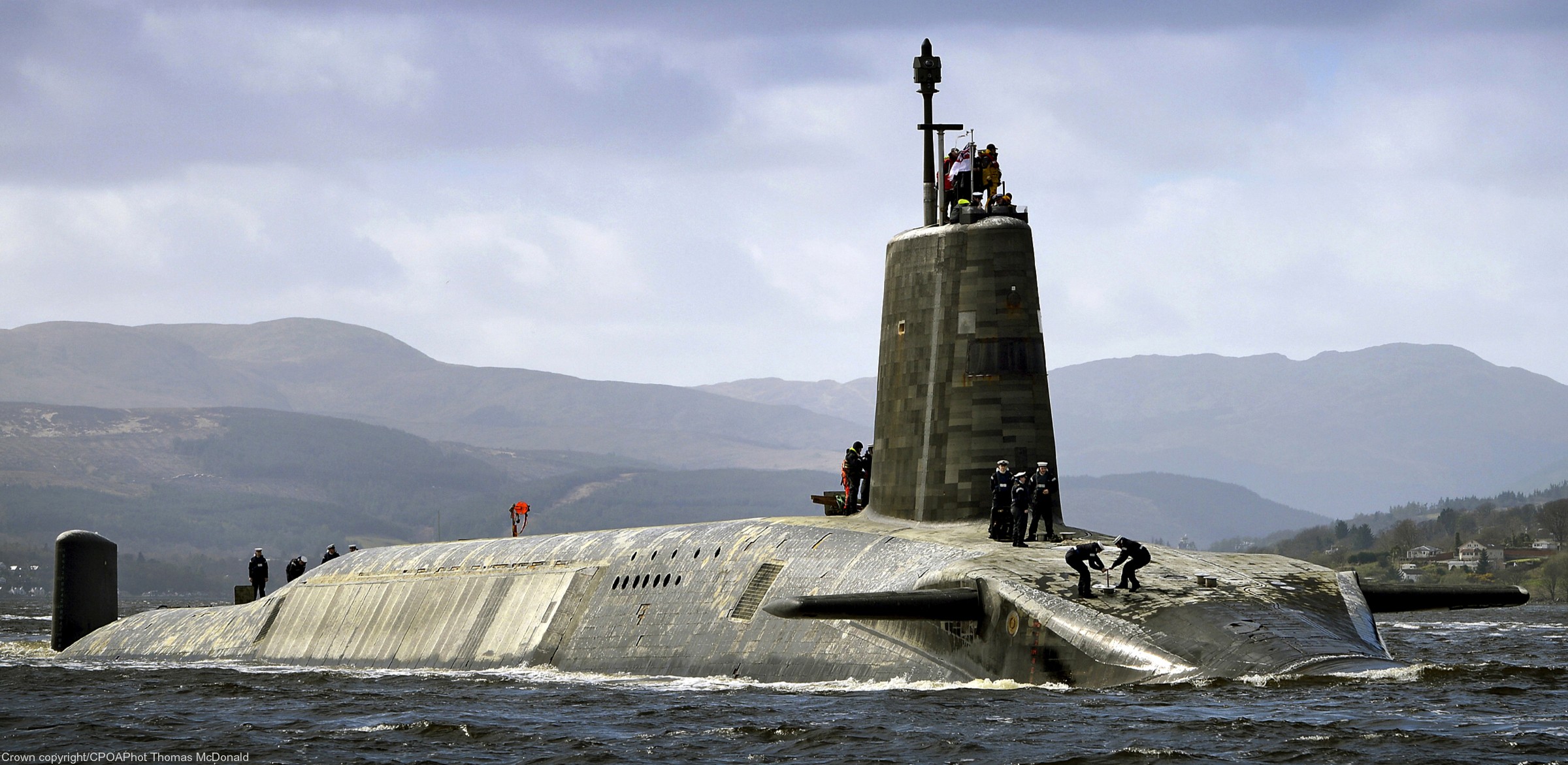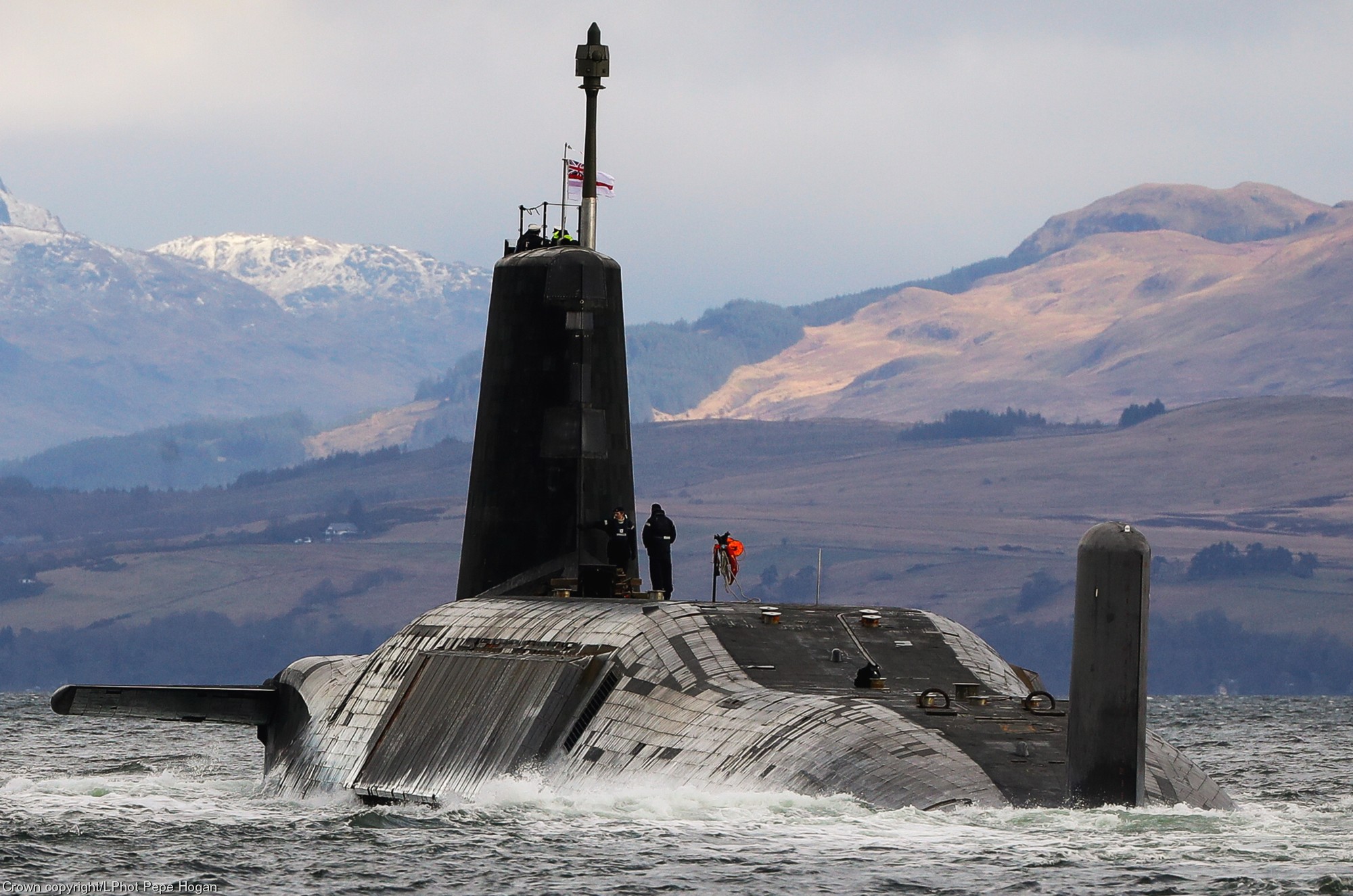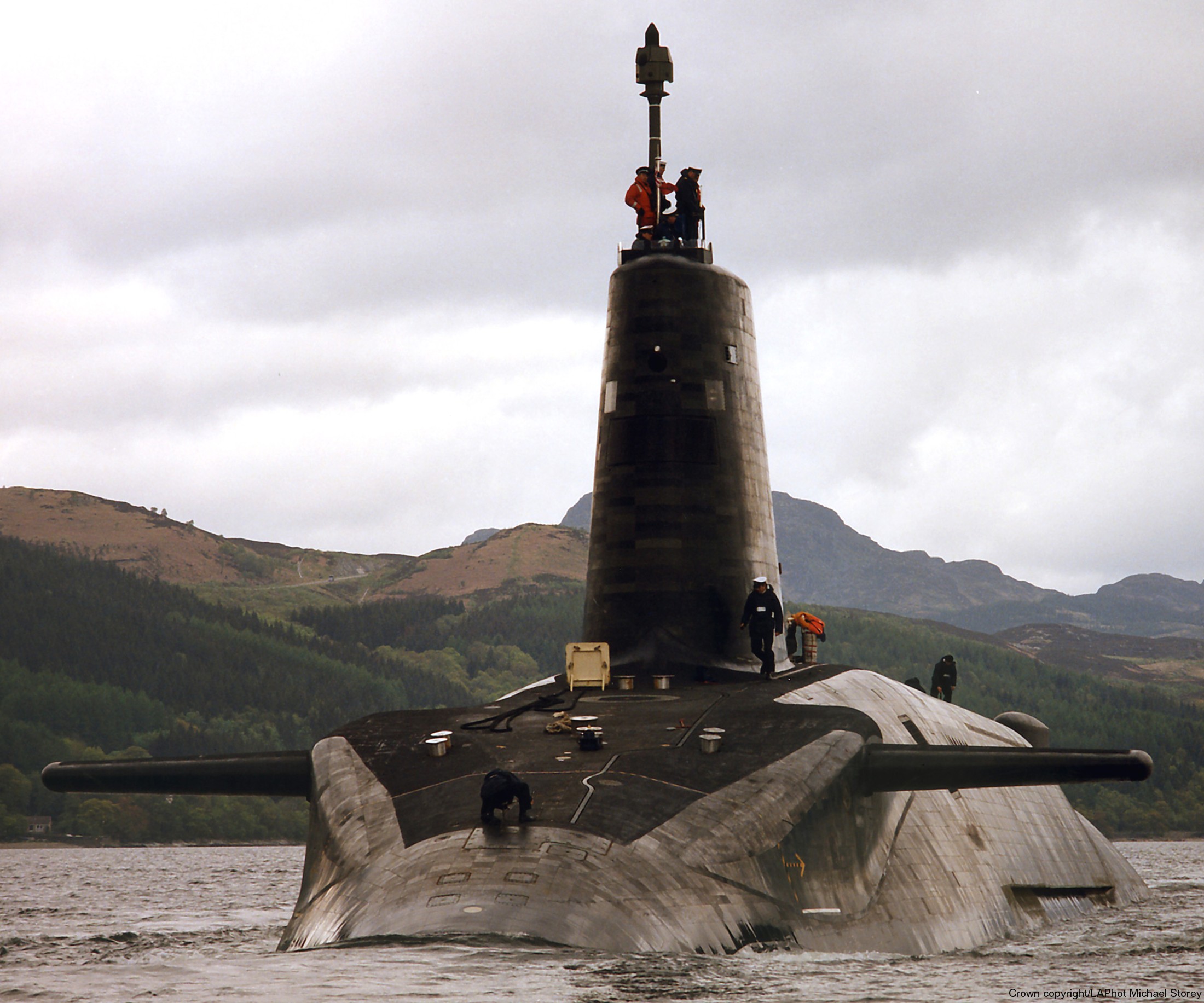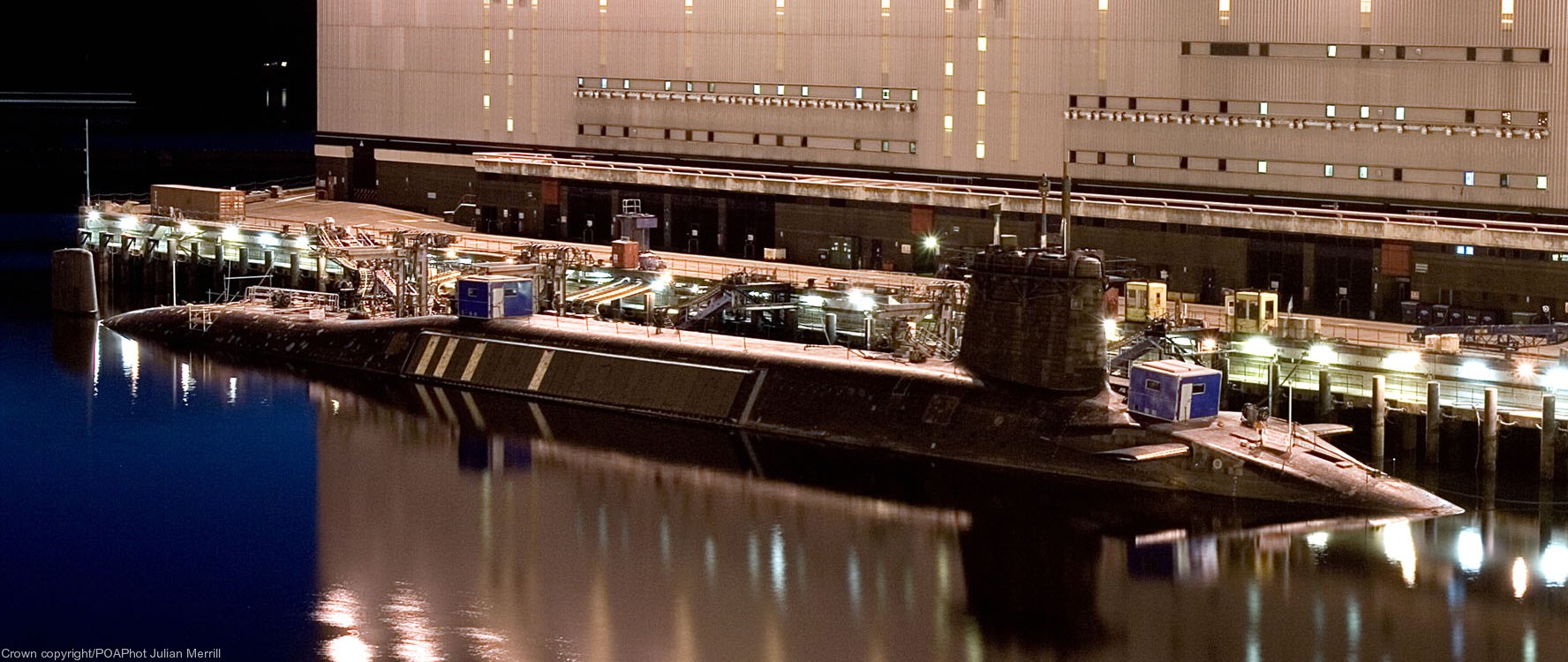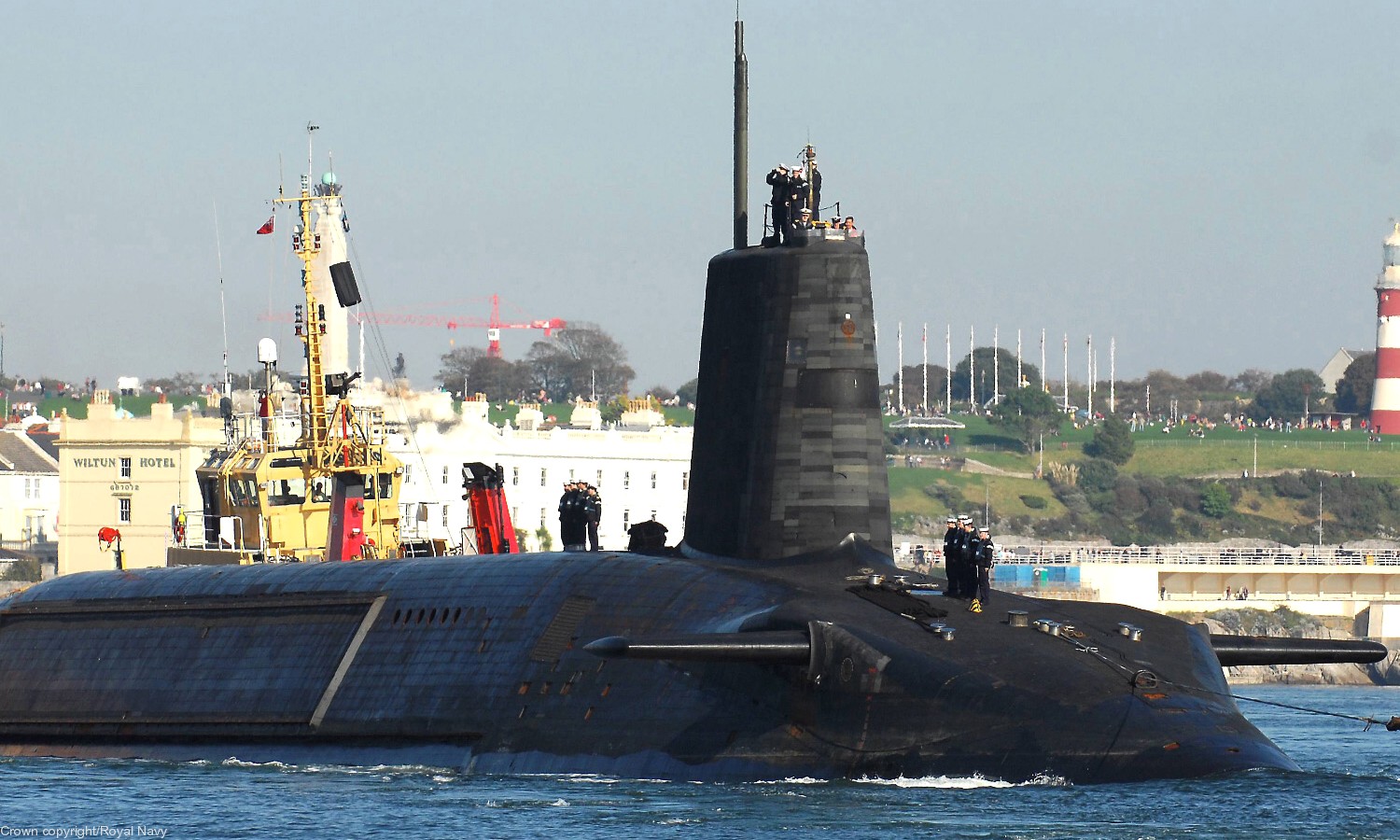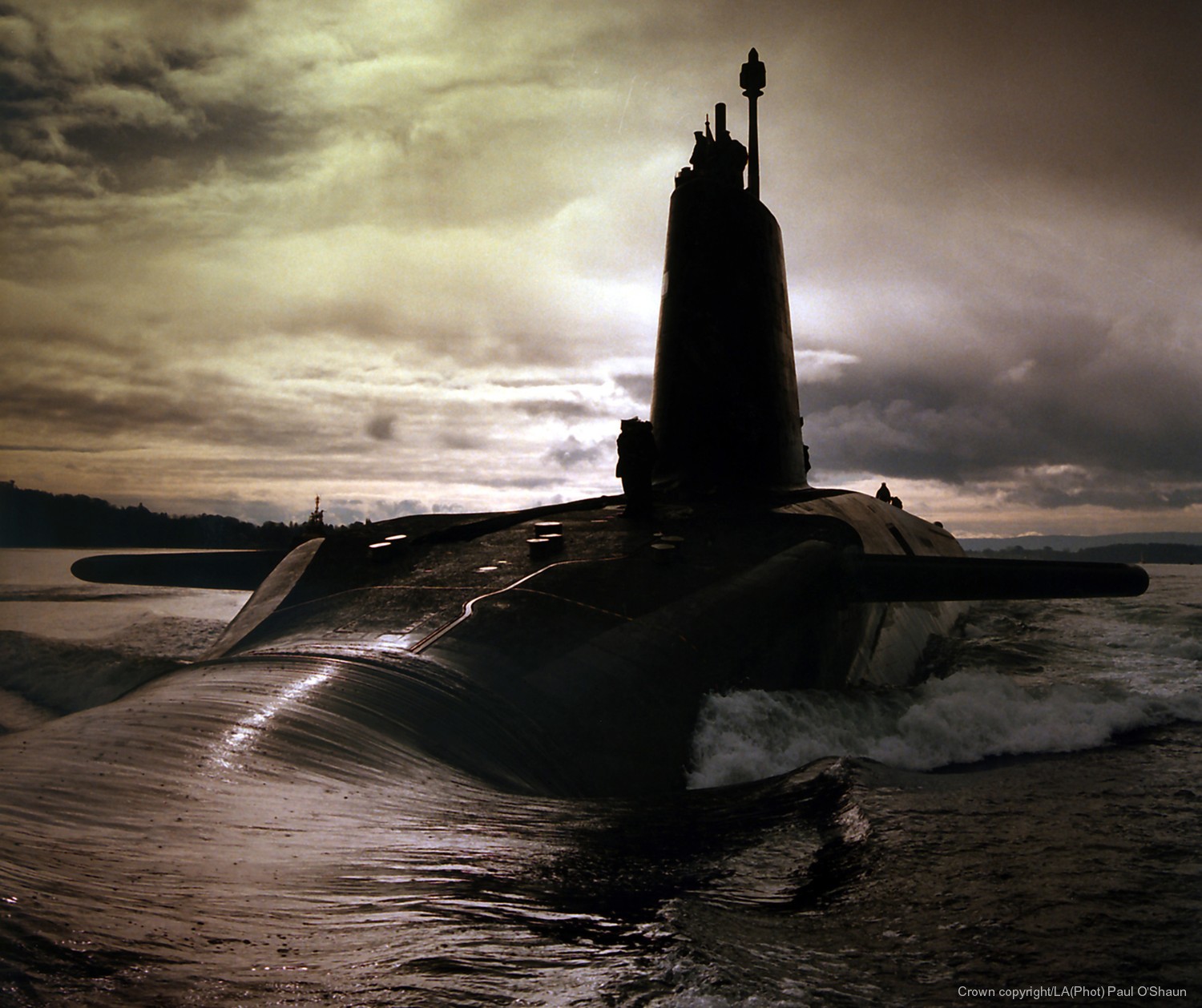 In 2002, protestors from Trident Ploughshares breached security at Faslane Naval Base where the Vanguard-class submarines are based. Two protestors managed to spray paint Vigilant with the CND symbol and the word "Vile".

Vigilant arrived at Devonport on 11 October 2008 for a major refit. Vigilant returned to the fleet on 27 March 2012 after her £300m refit.

In 2013, she test fired her main weapon, a firing of the Trident D5 after three years.
Vigilant returned from a patrol on 23 December 2016 before Christmas.

In October 2017, it was revealed that the vessel's captain had been relieved of his command following allegations of an "inappropriate relationship" with a female crew member. Along with the captain, his executive officer was also removed from his post amid allegations of an improper relationship with a different female crew member. Later that month, it was reported that nine crew members had been dismissed for misusing cocaine.
patches + more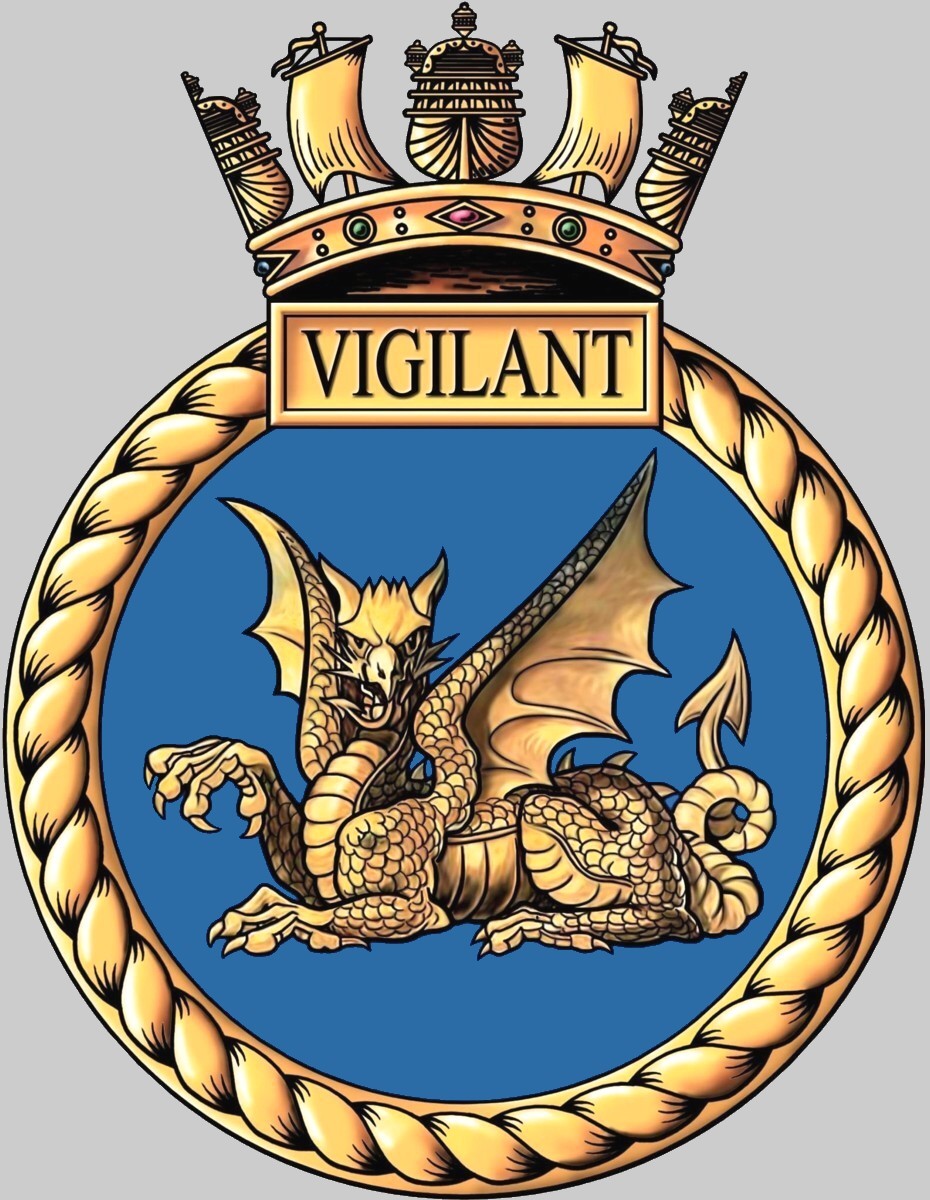 |
seaforces.org
|
Royal Navy start page
|