HOME | US Navy - ships | US Navy - air units | USMC - air units | International Navies | Weapon Systems | Special Reports
Royal Navy - Nuclear Powered Attack Submarine
S 123 HMS Anson
01/23
Type, class: Astute class Attack Submarine - SSN
Builder:

BAE Systems Submarine Solutions, Barrow-in-Furness, Cumbria, U.K.
STATUS:
Awarded: March 2010
Laid down: October 13, 2011
Launched: April 20, 2021


Commissioned:

August 31, 2022
IN SERVICE



Homeport:

HMNB Clyde, Faslane, Scotland




Motto:

NIL DESPERANDUM (do not despair)




Technical Data:

see

INFO > Astute class Attack Submarine
images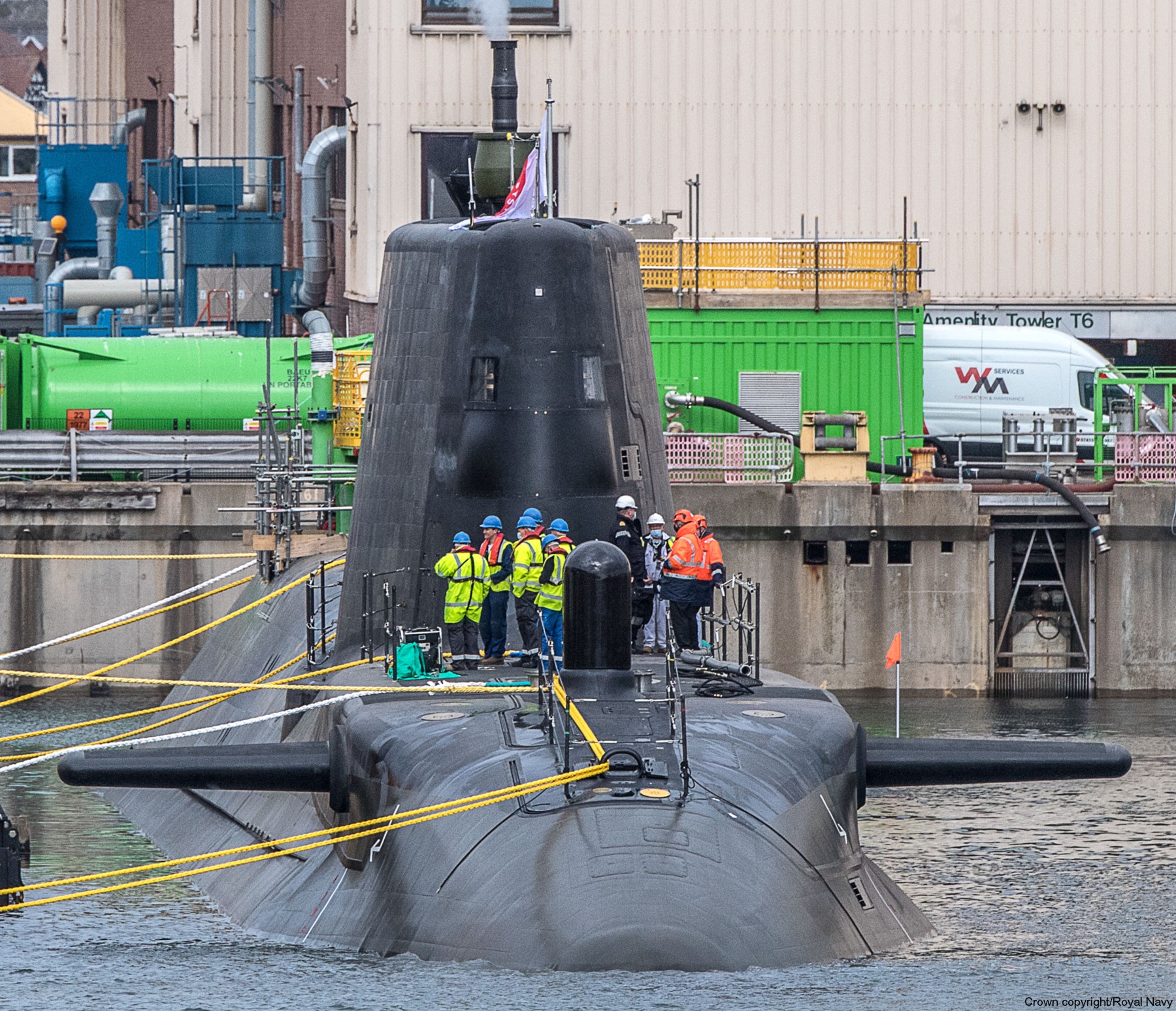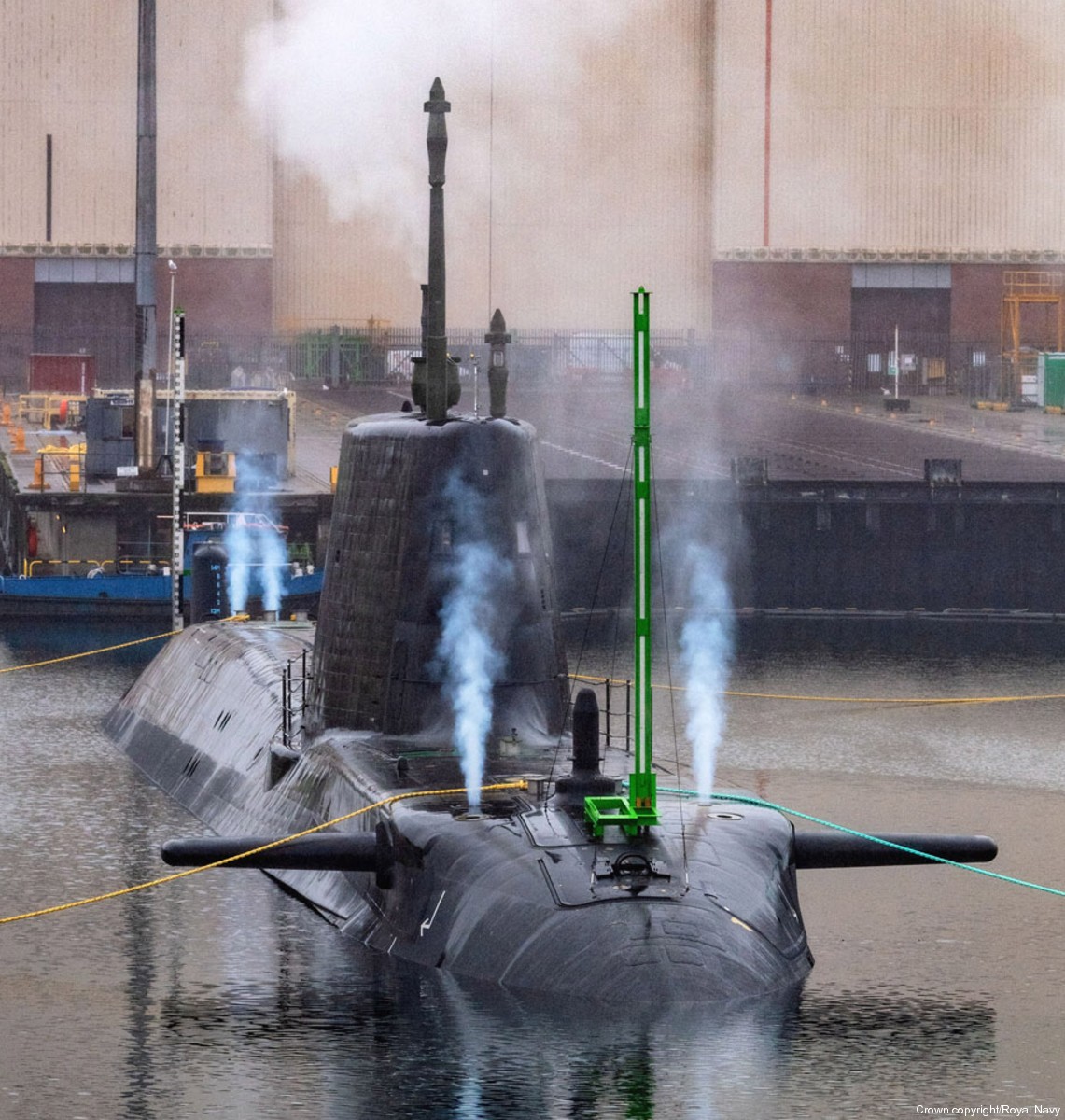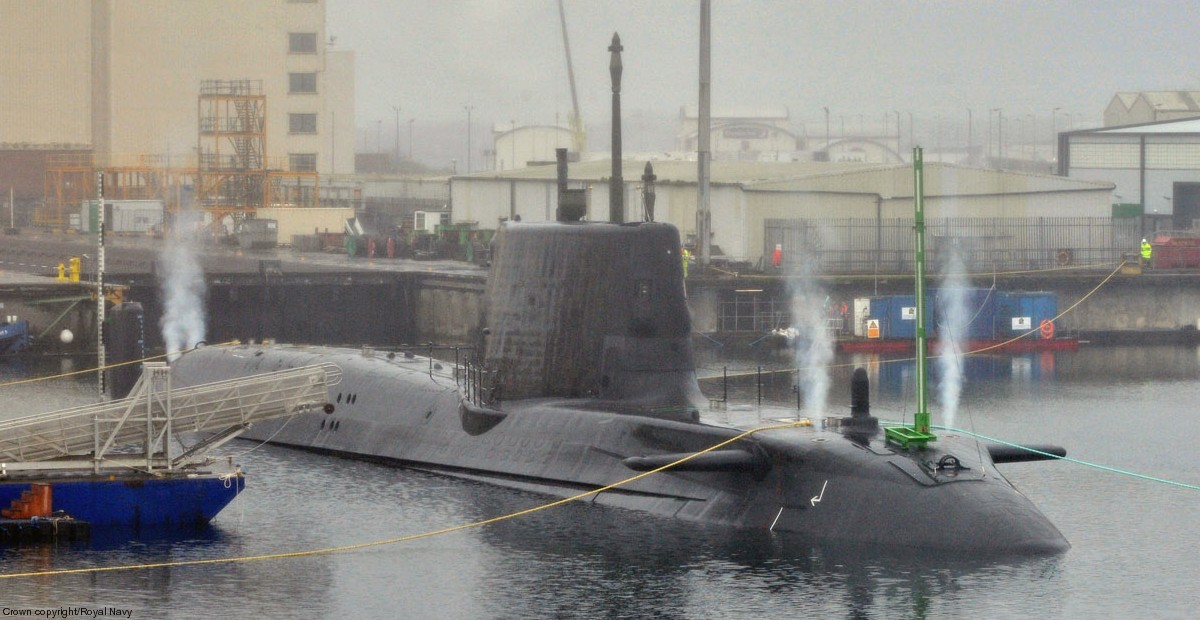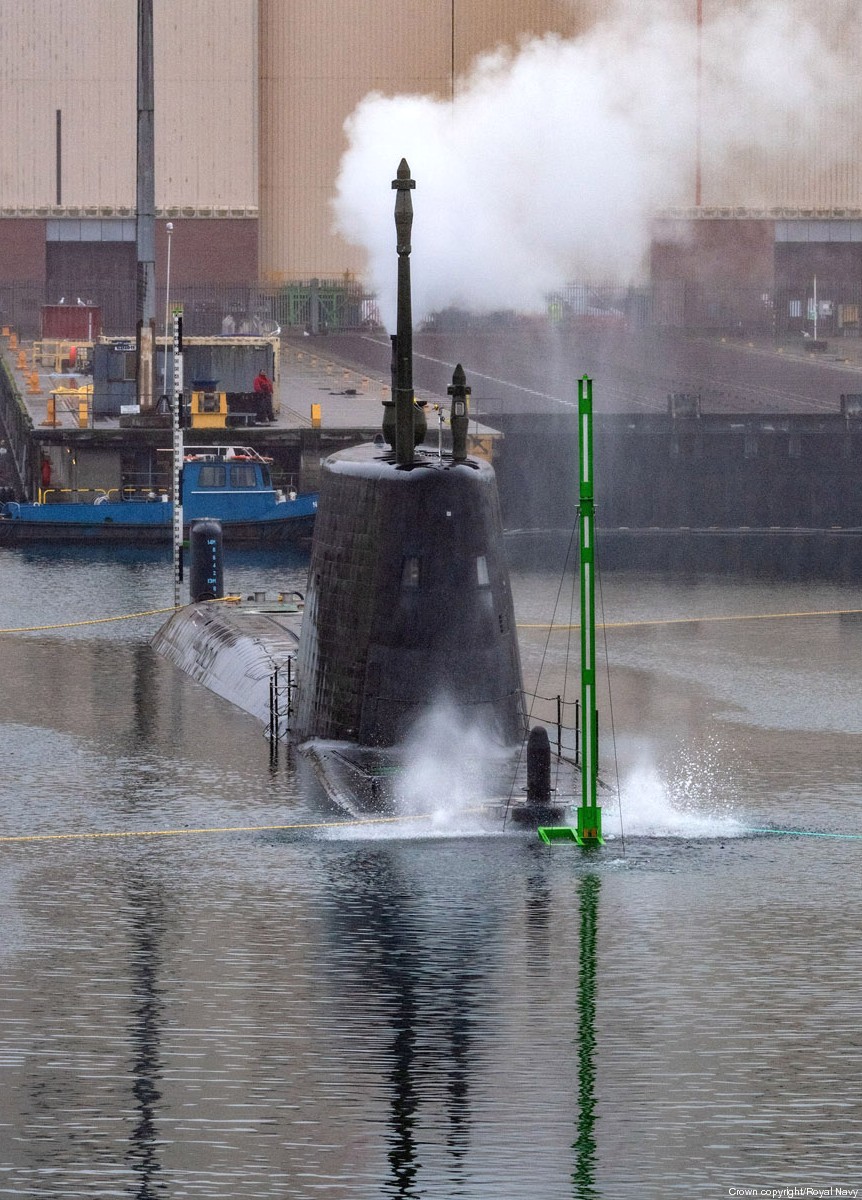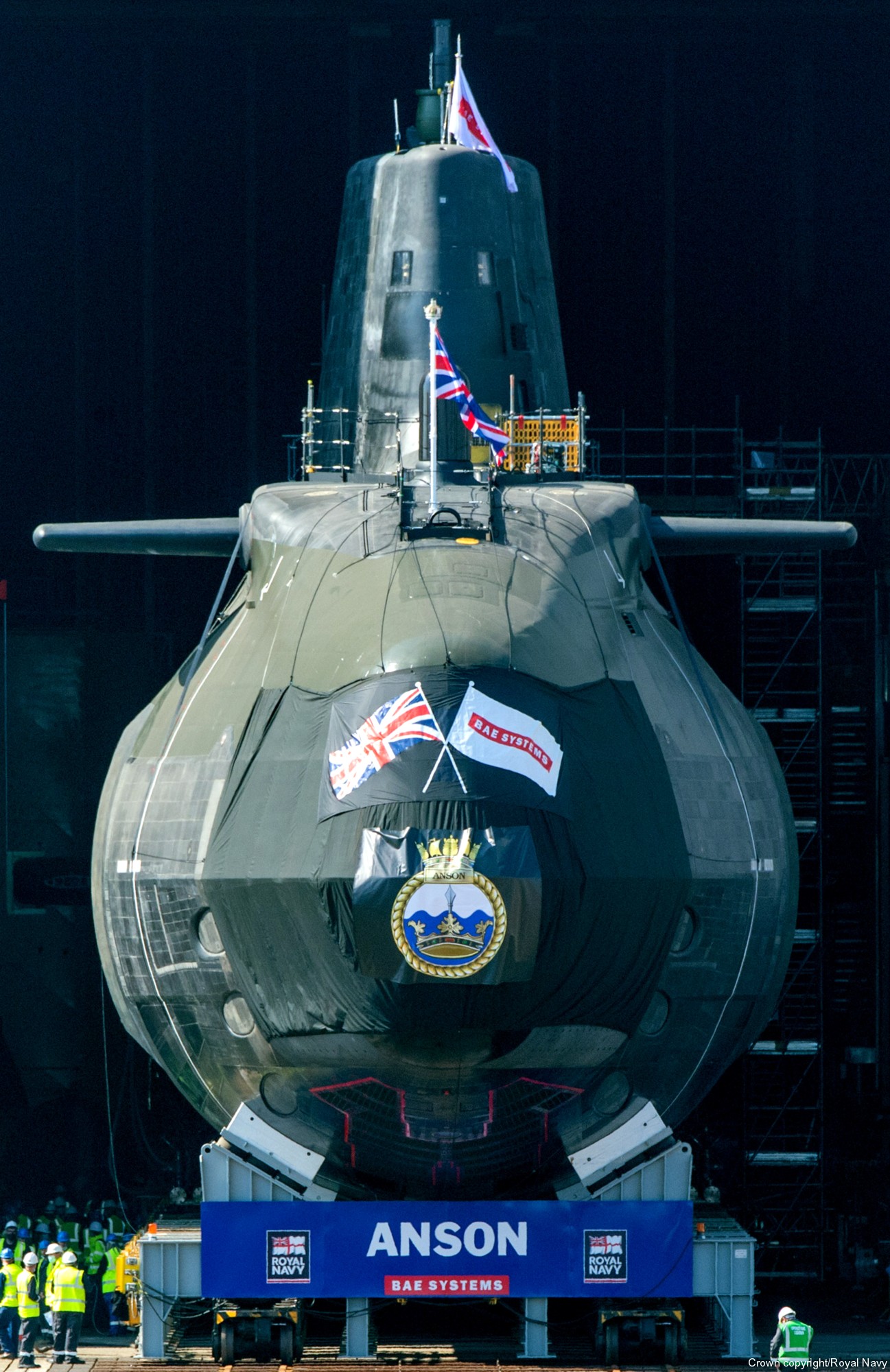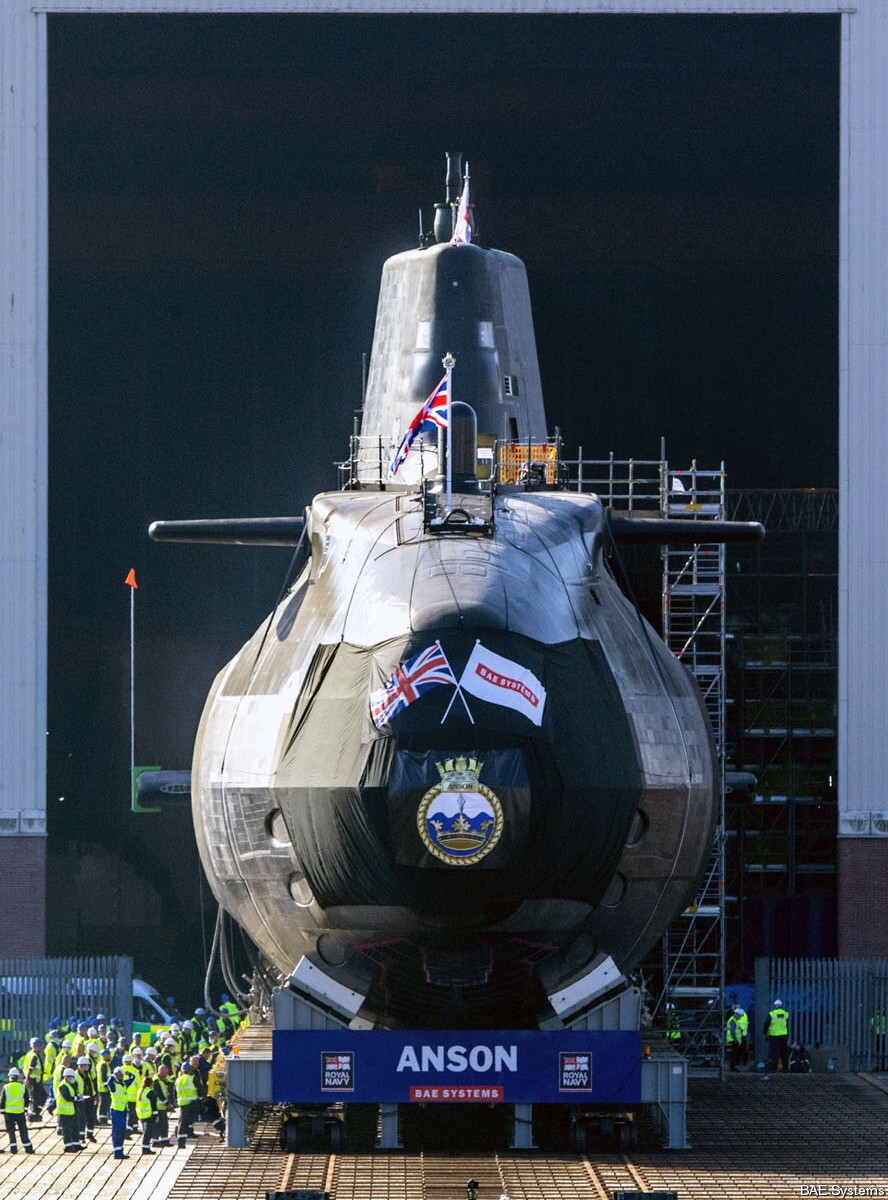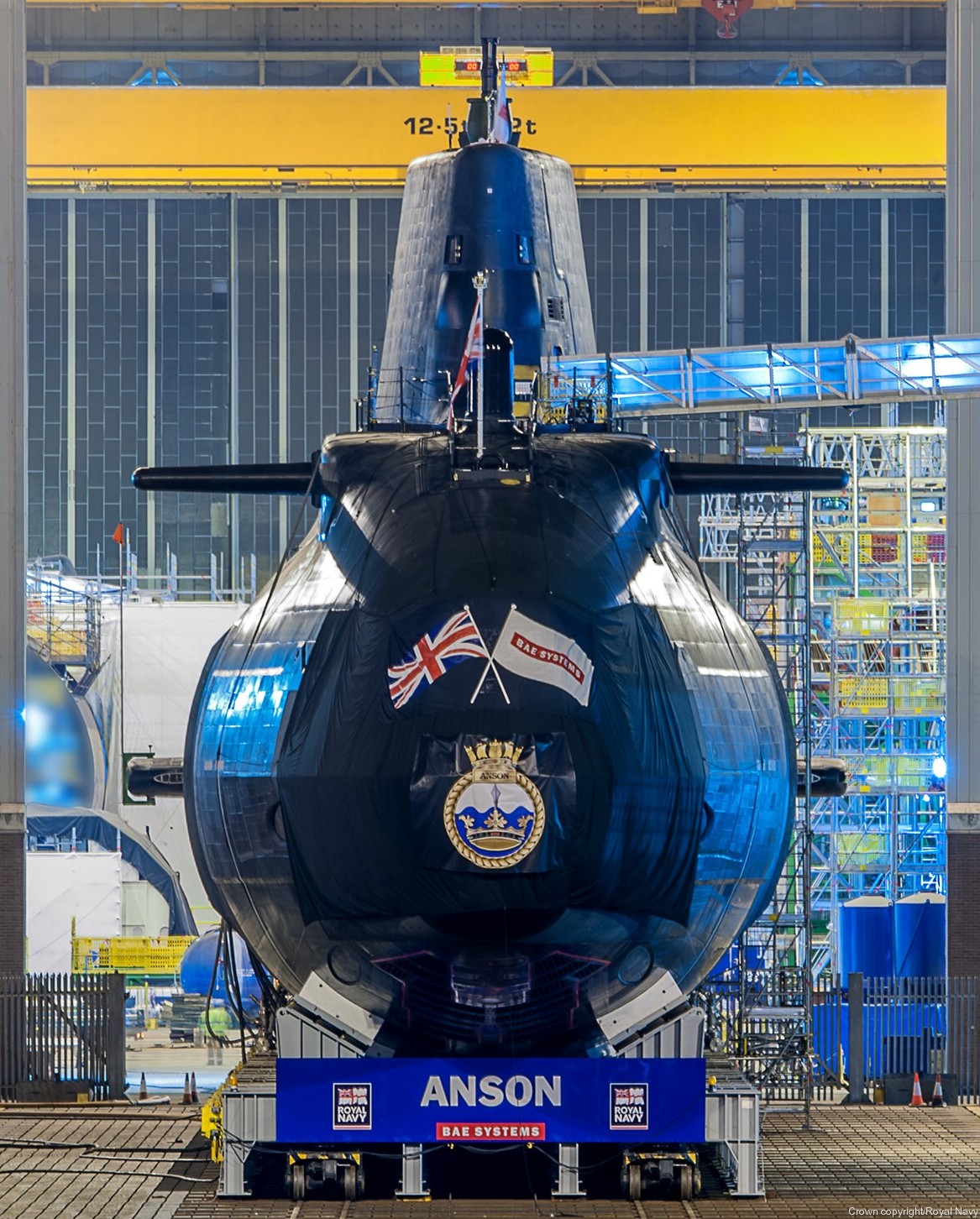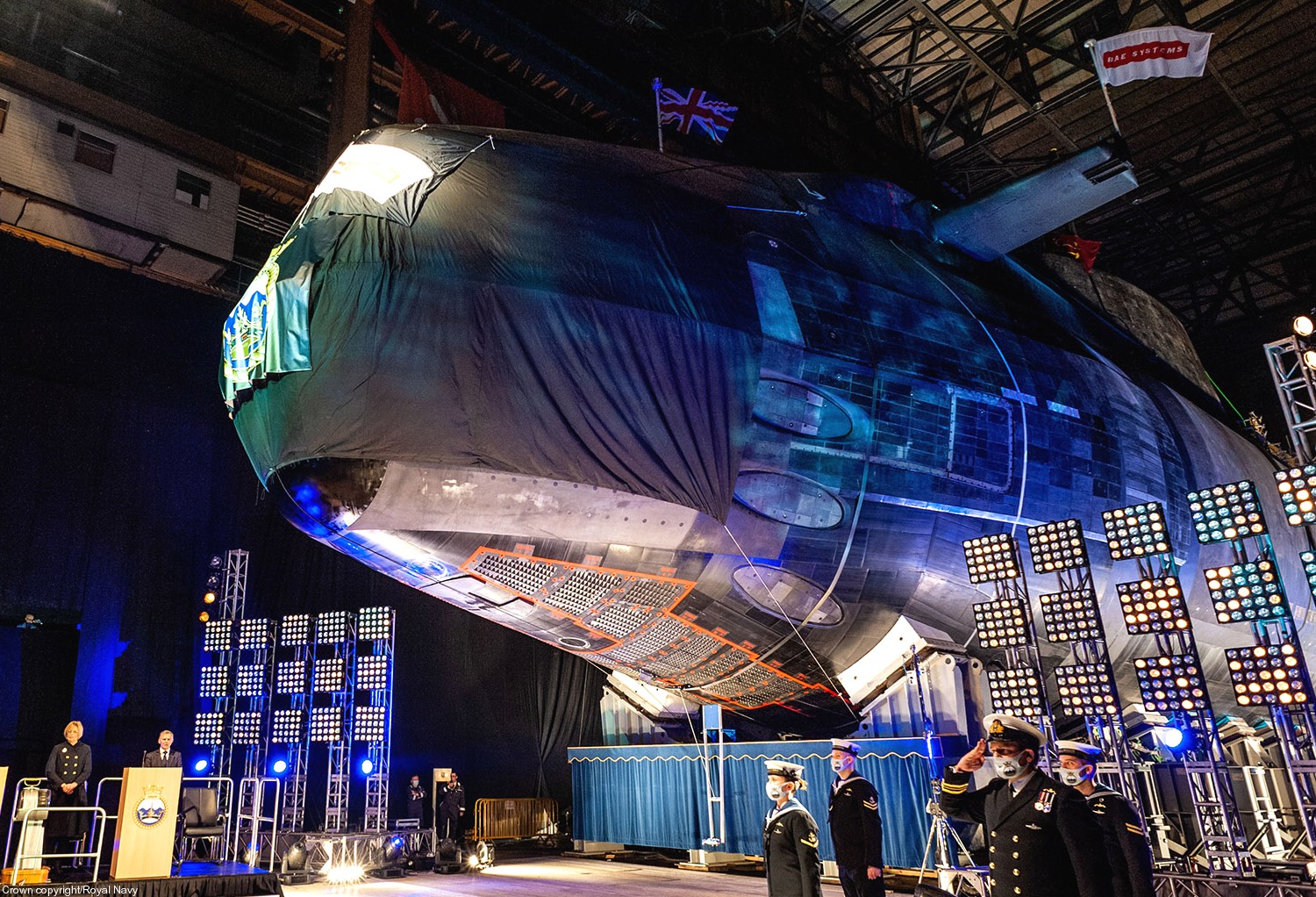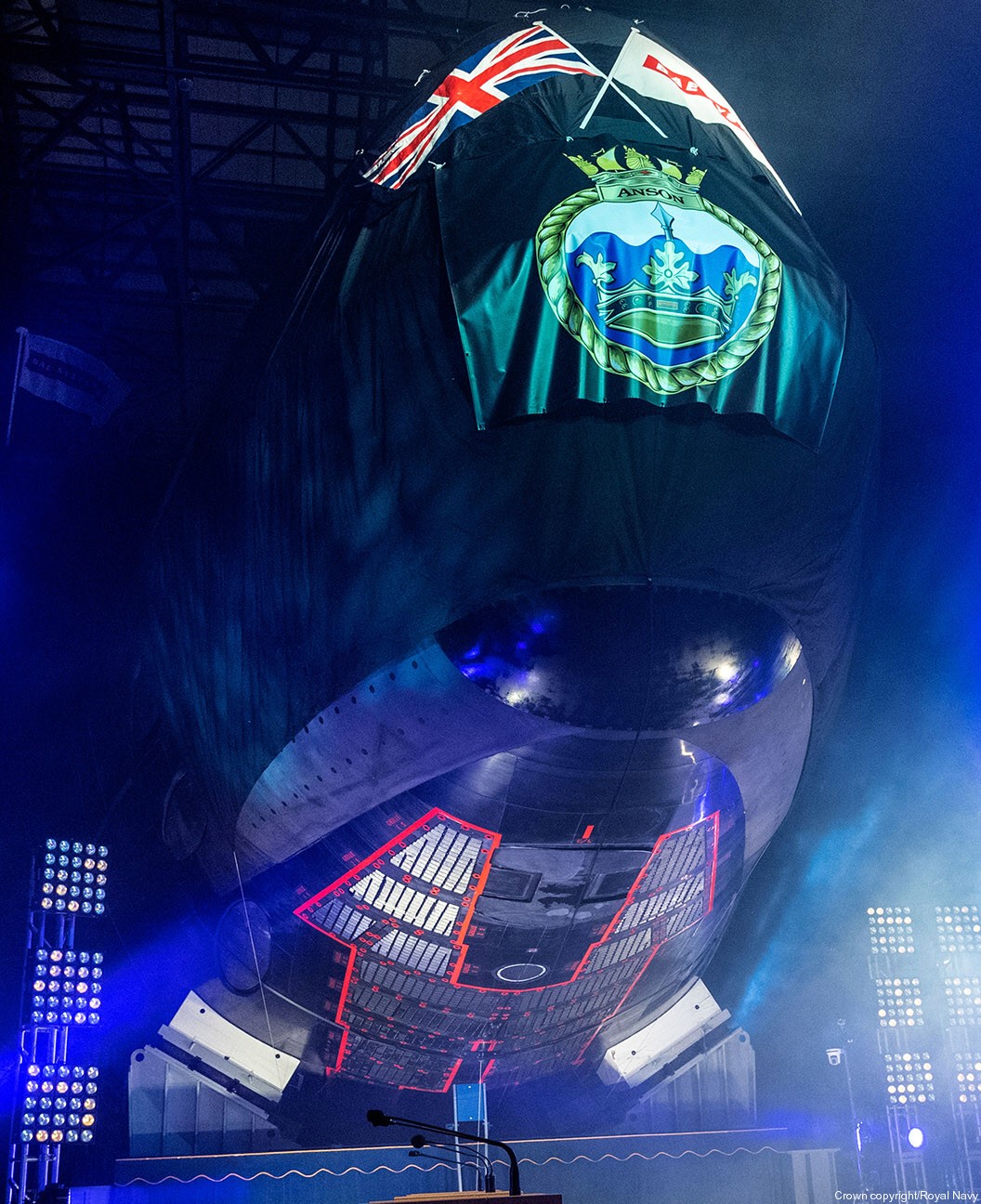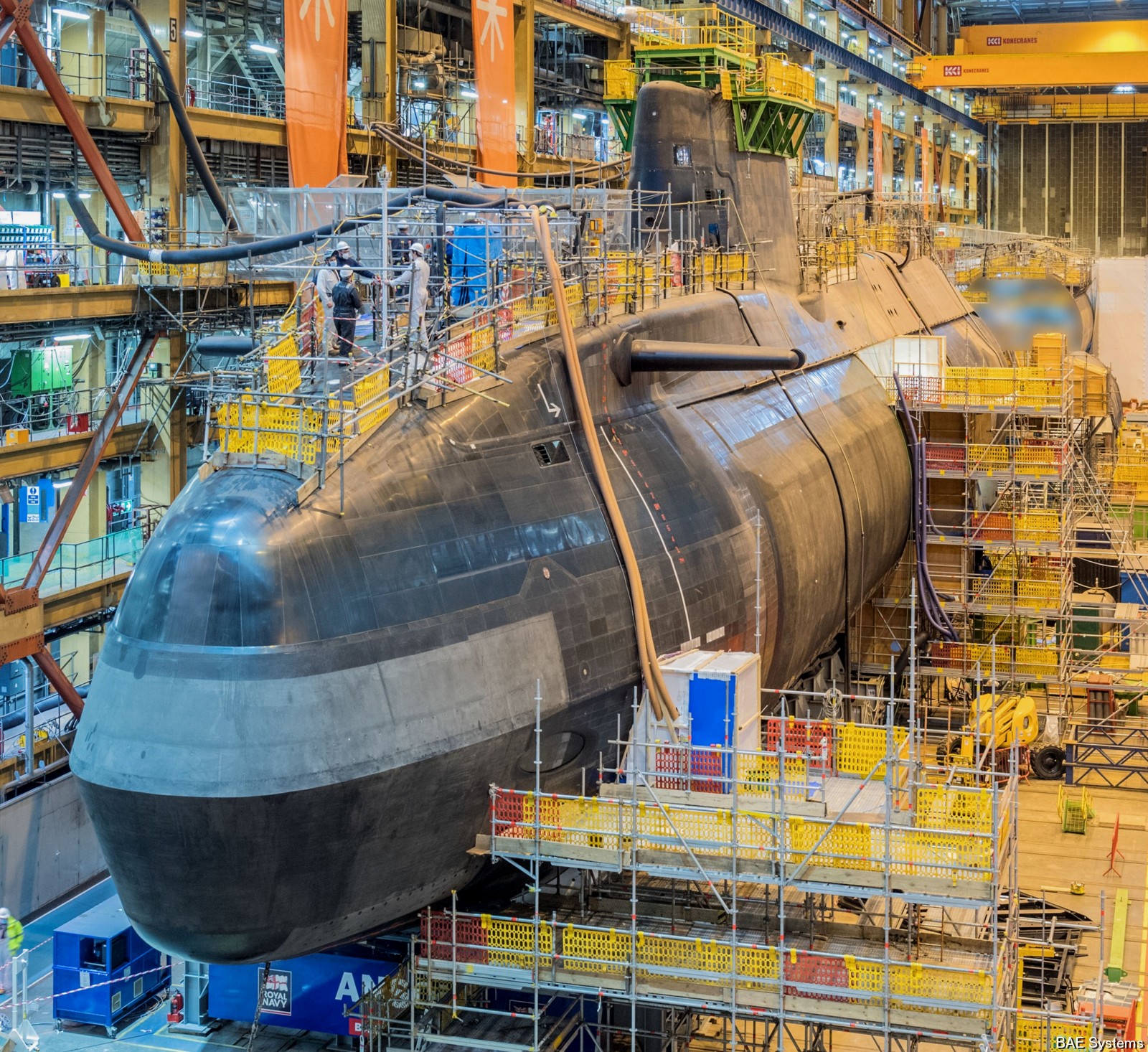 HMS Anson is the fifth Astute-class nuclear-powered fleet submarine of the Royal Navy. She is the eighth vessel of the Royal Navy to bear the name, after Admiral George Anson.

On 25 March 2010, BAE Systems were given the go-ahead by the government to begin construction on boats 5 and 6 (Anson and Agamemnon), being given a £300 million contract for the "initial build" of boat 5 and "long lead procurement activities" for boat 6. Later that year work was begun on the pressure hull and reactor compartments. On 15 September 2011 it was announced that boat 5 would be named Anson; it was previously believed that boat 5 would be Agamemnon and boat 6 Anson.

Her keel was ceremonially laid on 13 October 2011. On 19 November 2015, a possible new contract worth £1.3 billion was signed for HMS Anson. She was officially named on 11 December 2020, was rolled out of the Devonshire Dock Hall on 19 April 2021, and launched on 20 April 2021. It completed its first practice dive in a dock on 14 February 2022. She was commissioned on 31 August 2022 prior to starting sea trials.



source: wikipedia
George Anson, 1st Baron Anson (1697-1762):

Admiral of the Fleet George Anson, 1st Baron Anson, PC, FRS (23 April 1697 - 6 June 1762) was a Royal Navy officer. Anson served as a junior officer during the War of the Spanish Succession and then saw active service against Spain at the Battle of Cape Passaro during the War of the Quadruple Alliance. He then undertook a circumnavigation of the globe during the War of Jenkins' Ear. Anson commanded the fleet that defeated the French Admiral de la Jonquière at the First Battle of Cape Finisterre during the War of the Austrian Succession.

Anson went on to be First Lord of the Admiralty during the Seven Years' War. Among his reforms were the removal of corrupt defence contractors, improved medical care, submitting a revision of the Articles of War to Parliament to tighten discipline throughout the Navy, uniforms for commissioned officers, the transfer of the Marines from Army to Navy authority, and a system for rating ships according to their number of guns.


patches + more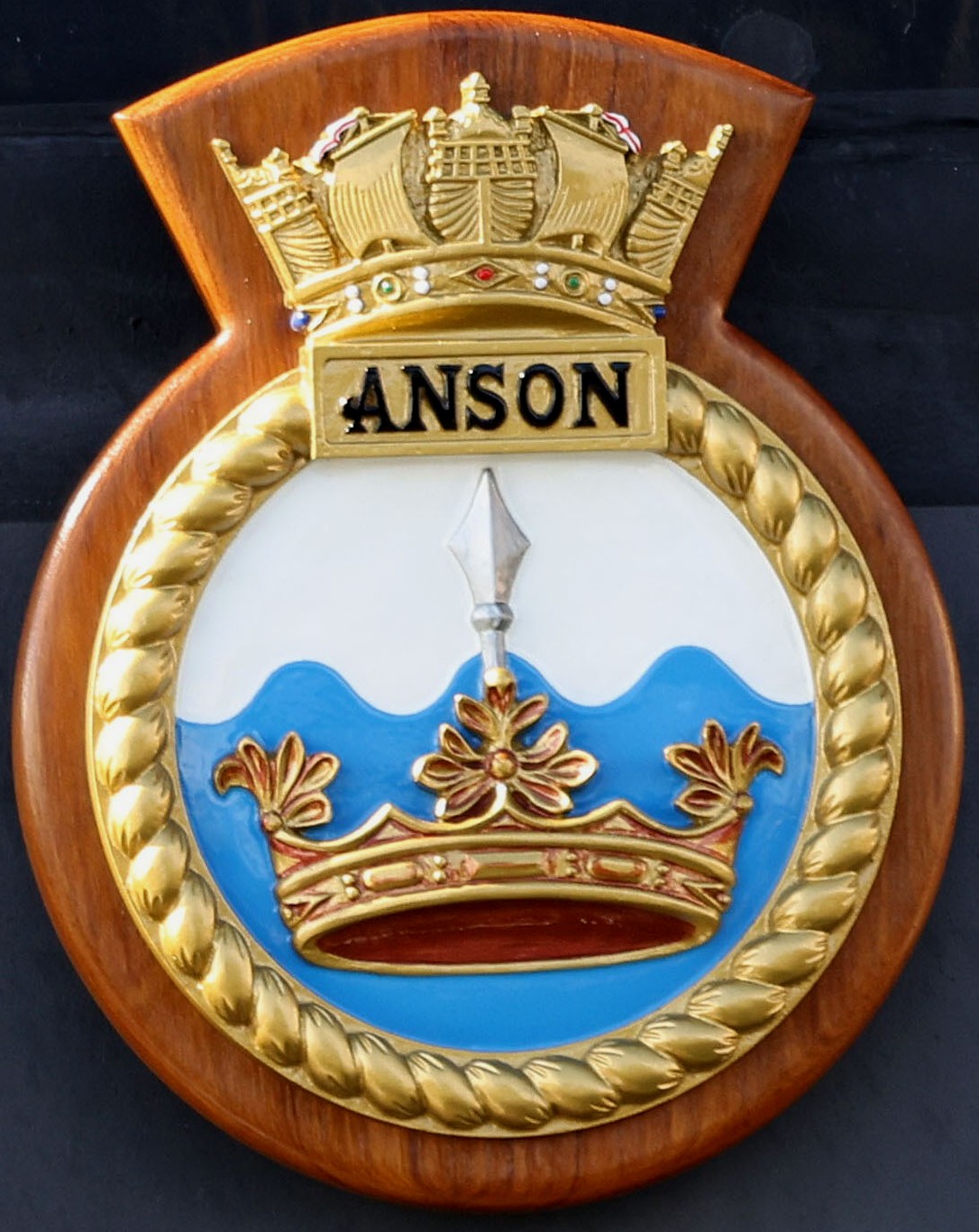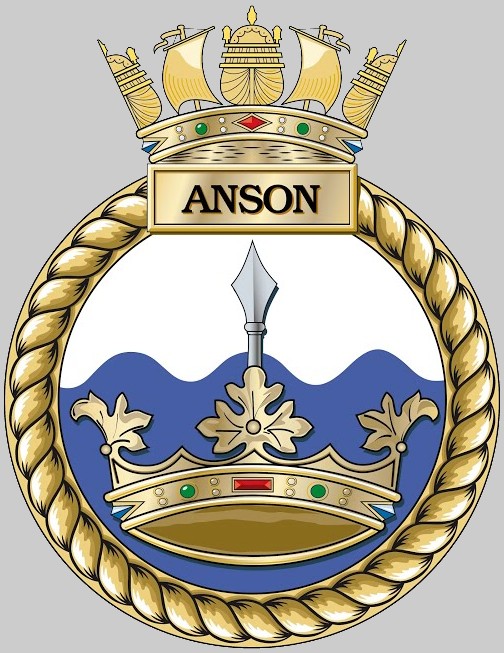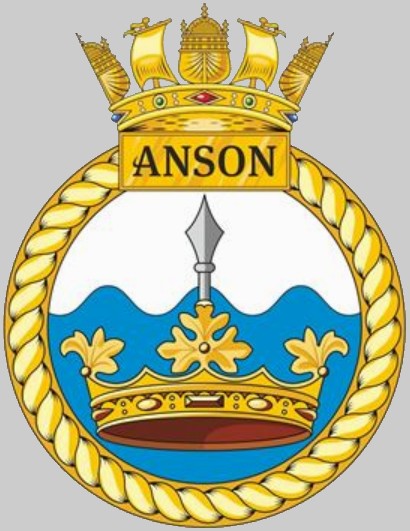 |
seaforces.org
|
Royal Navy start page
|