HOME | US Navy - ships | US Navy - air units | USMC - air units | International Navies | Weapon Systems | Special Reports
Royal Navy - Offshore Patrol Vessel / OPV
P 234 HMS Spey
01/23
Type, class: Offshore Patrol Vessel - OPV; River class, Batch 2
Builder: BAE Systems Naval Ships, Govan (ship) + Scotstoun (fitting out) Shipyards, Glasgow, Scotland, U.K.
STATUS:
Awarded: December 8, 2016
Laid down: April 21, 2017
Launched: June 19, 2019
Christened: October 3, 2019
Commissioned: January 7, 2021
IN SERVICE
Namesake: River Spey, Scotland
Homeport: HMNB Portsmouth
Technical Data: see INFO > River class Offshore Patrol Vessel
images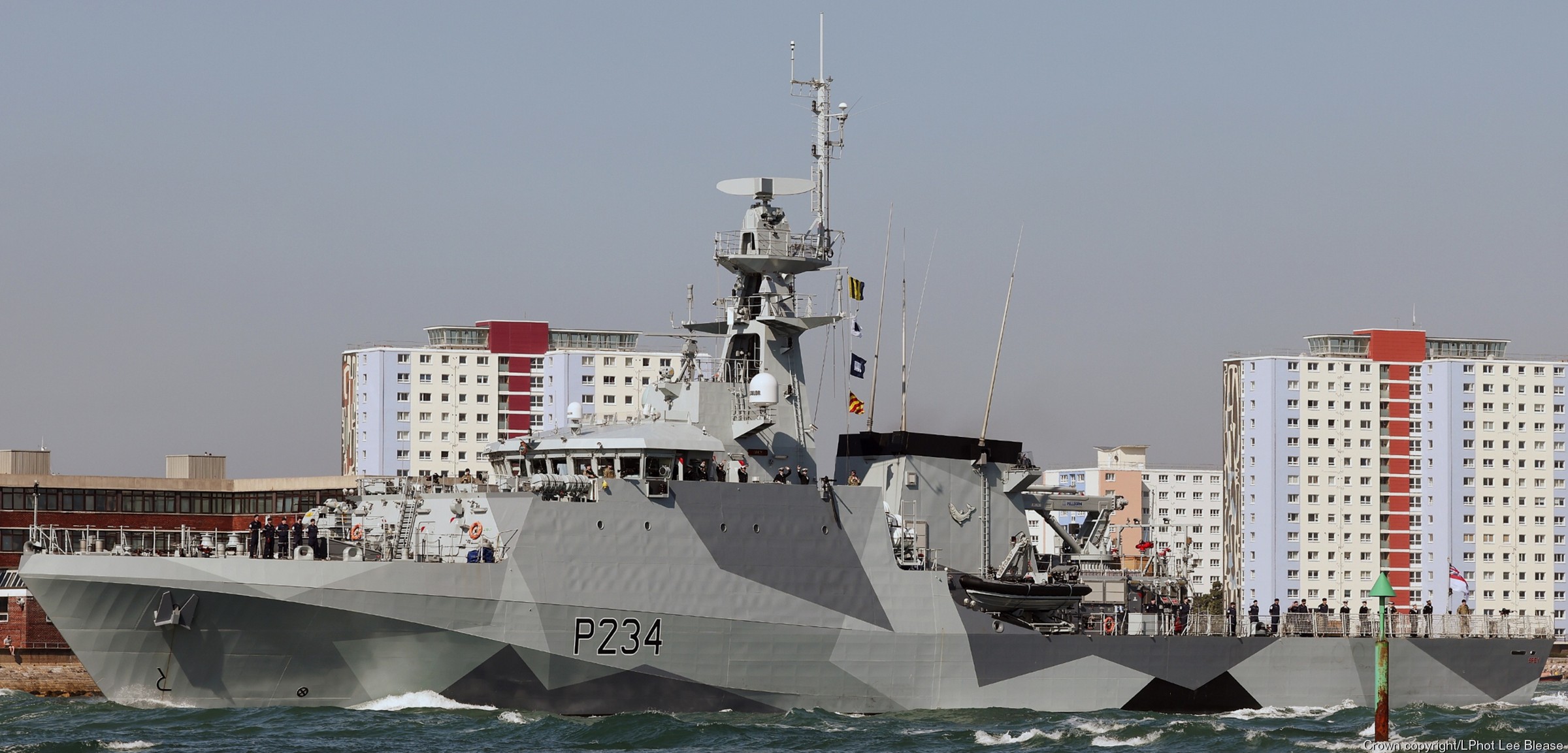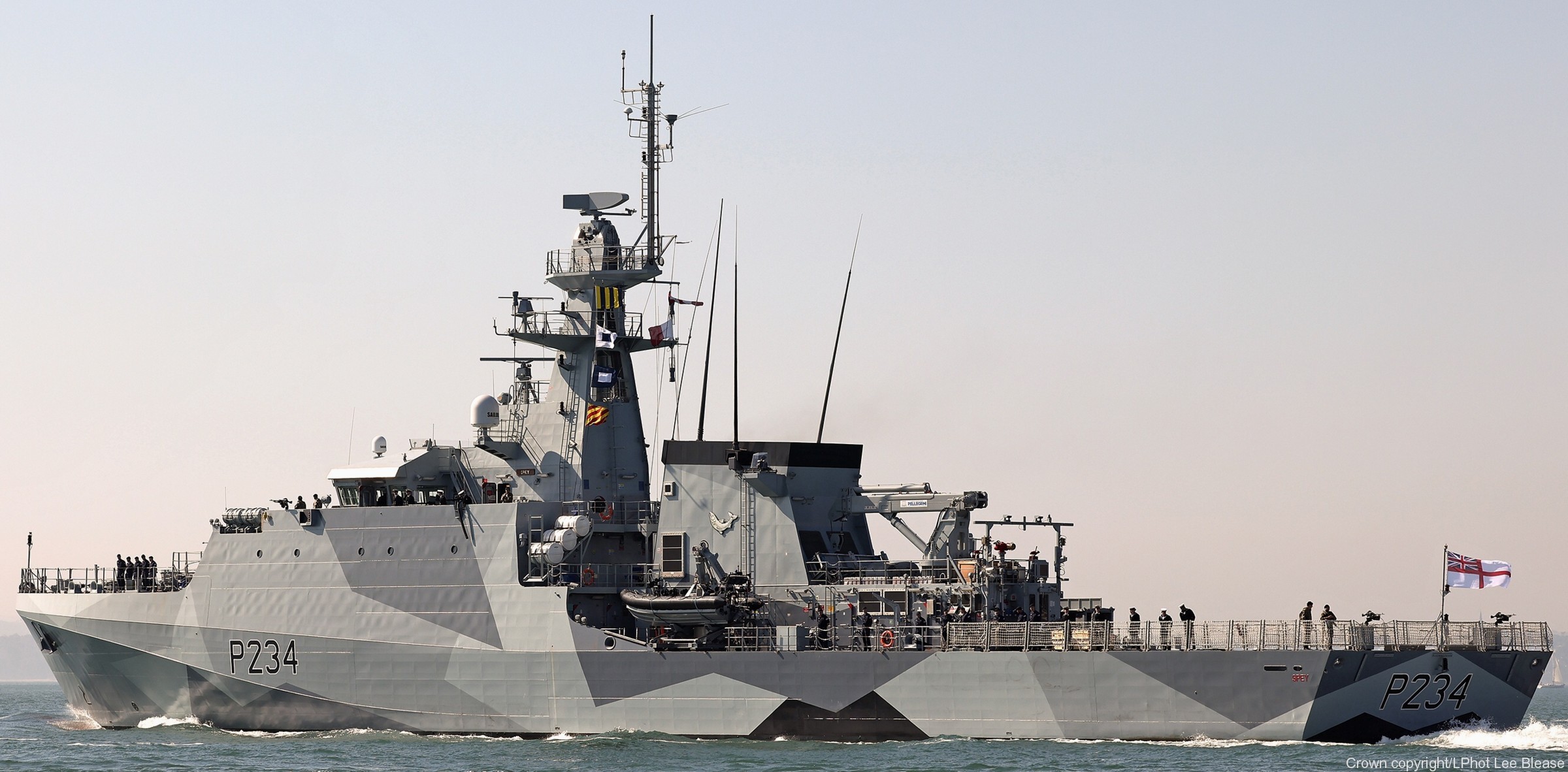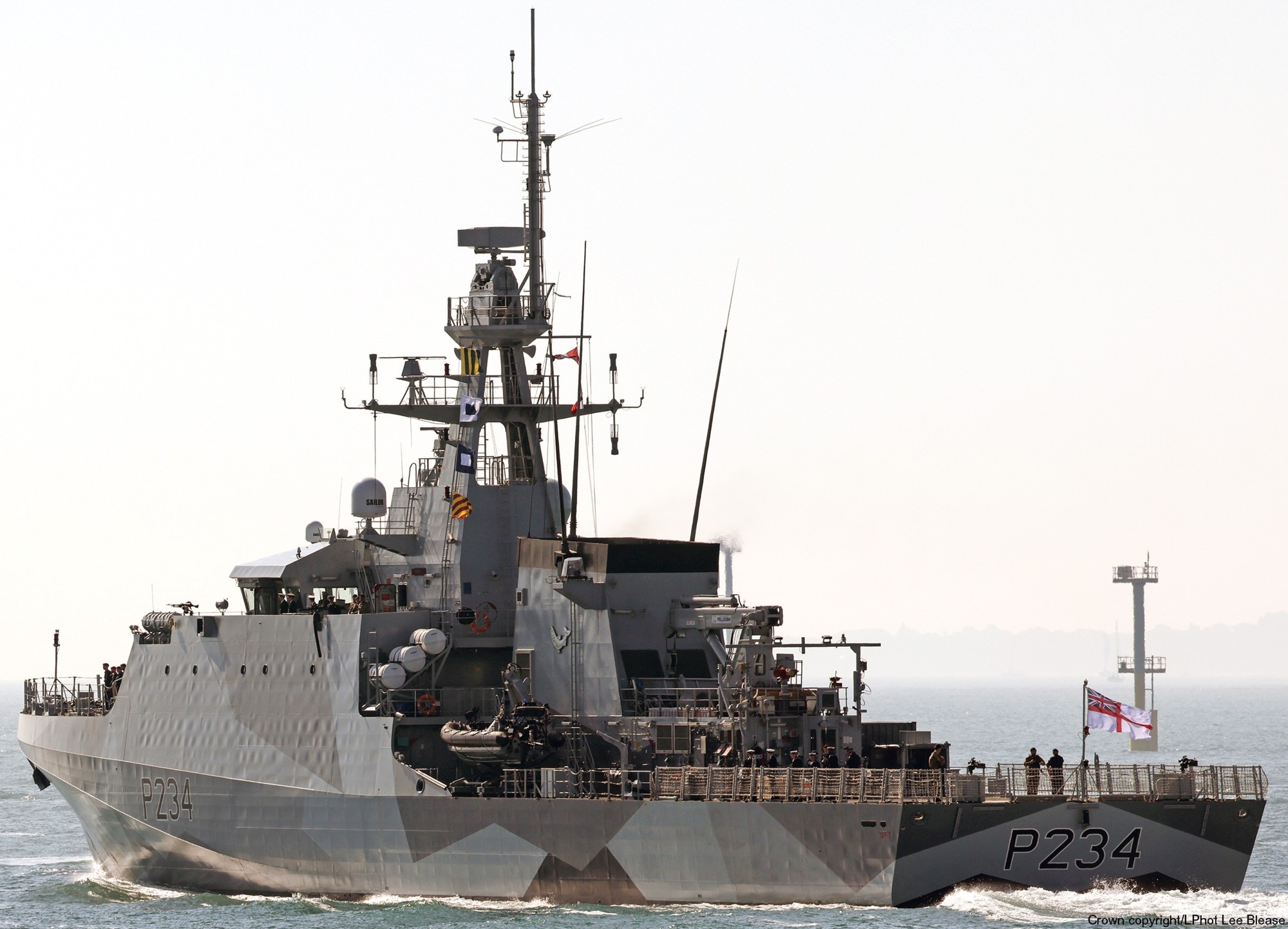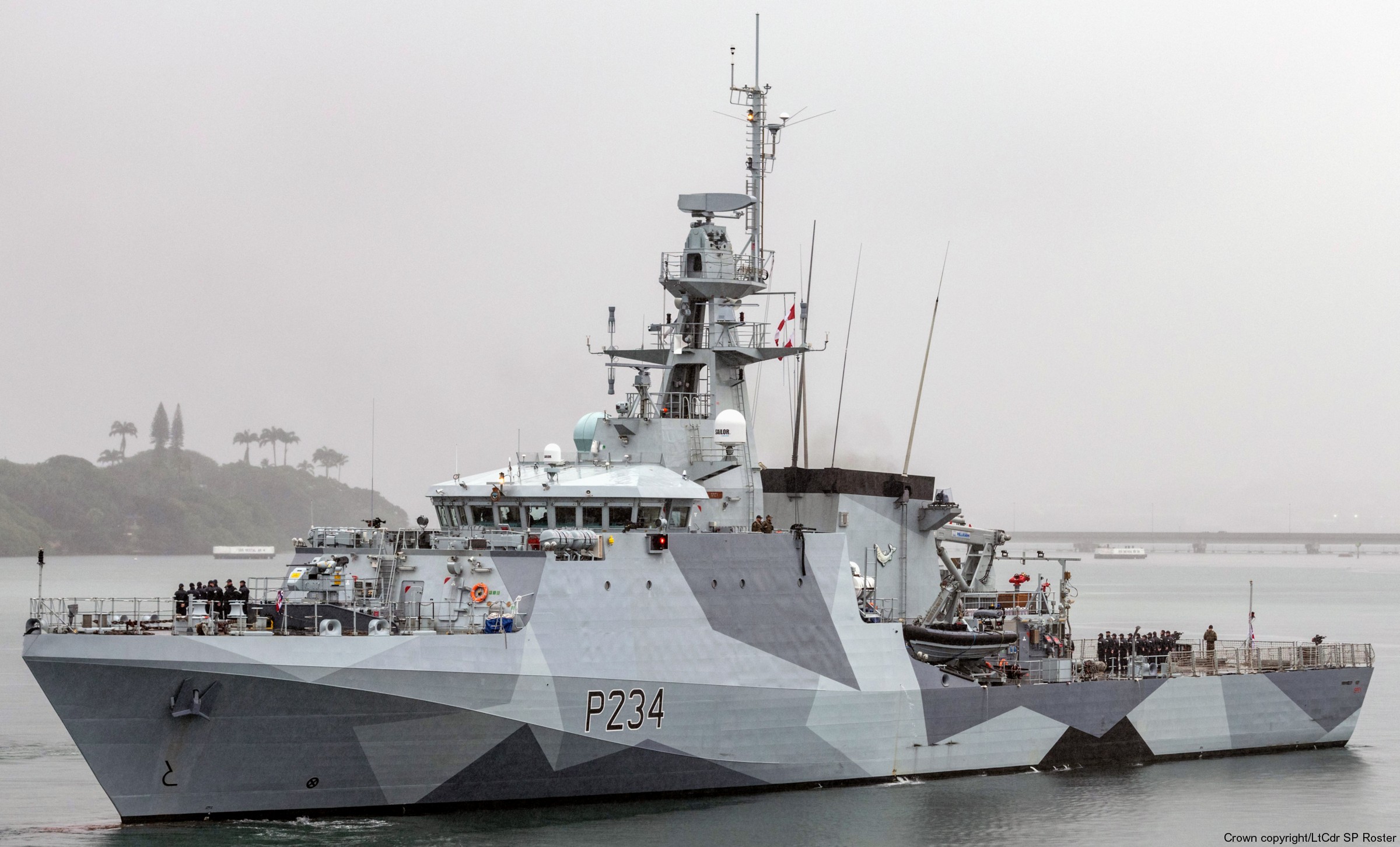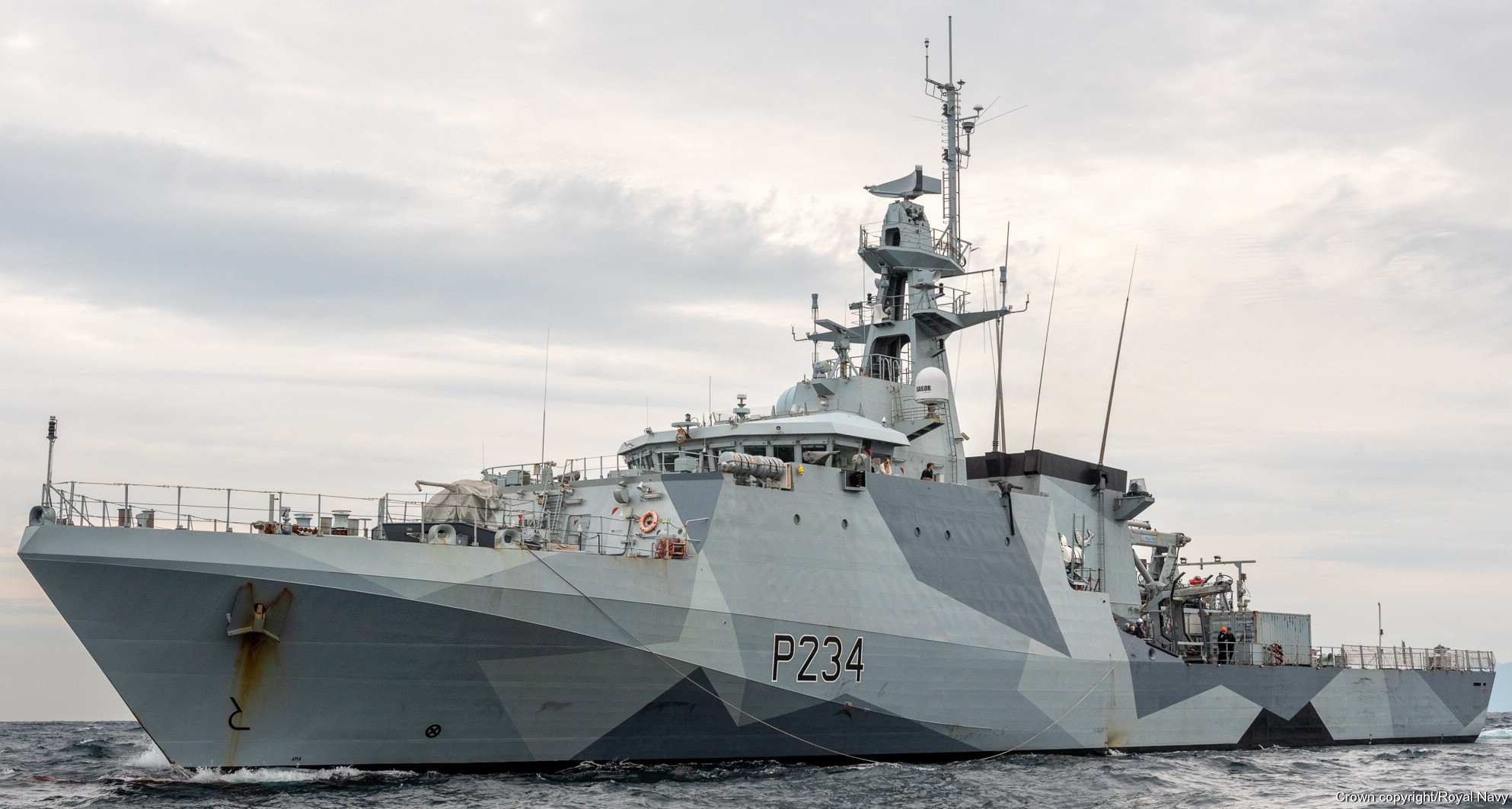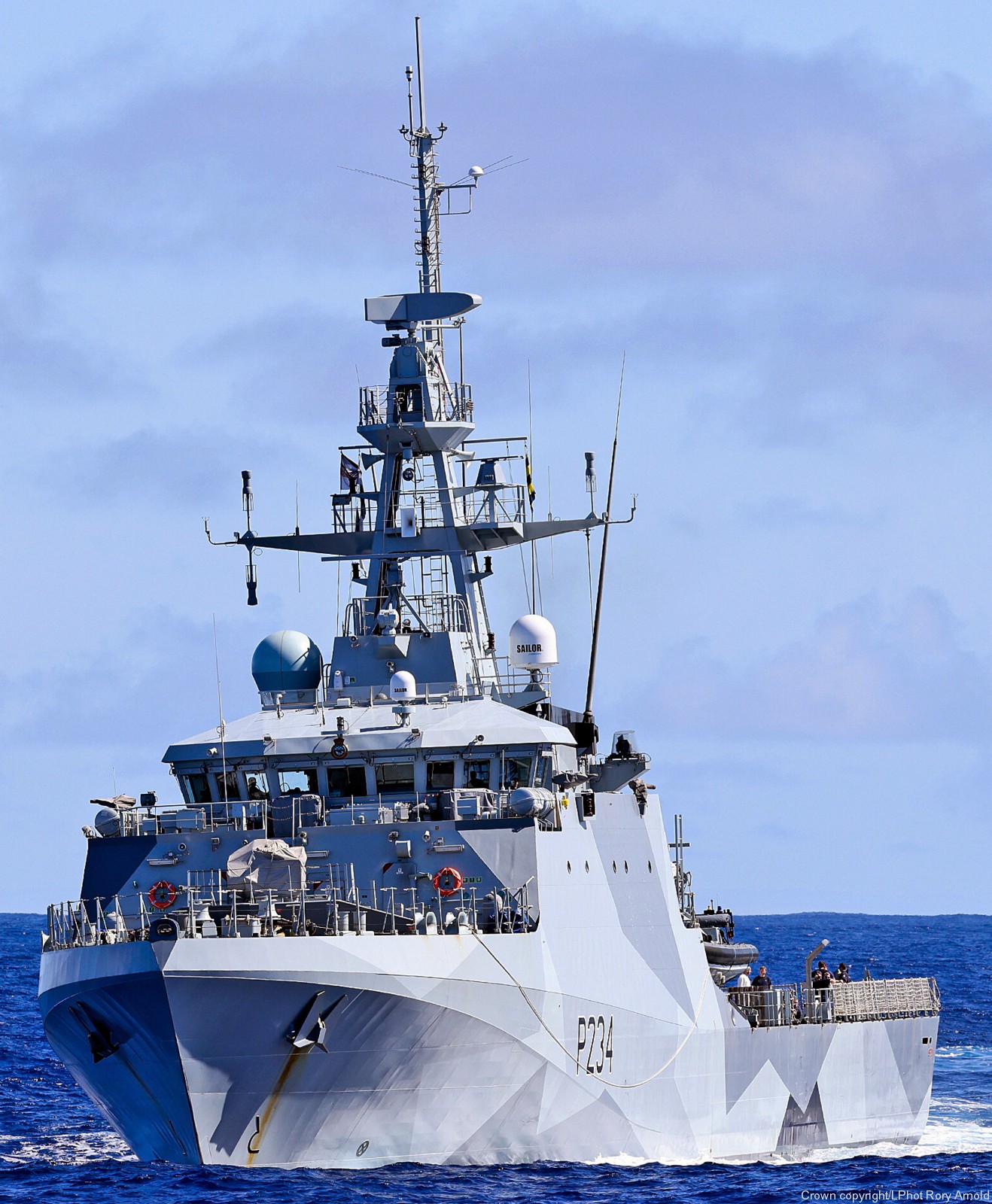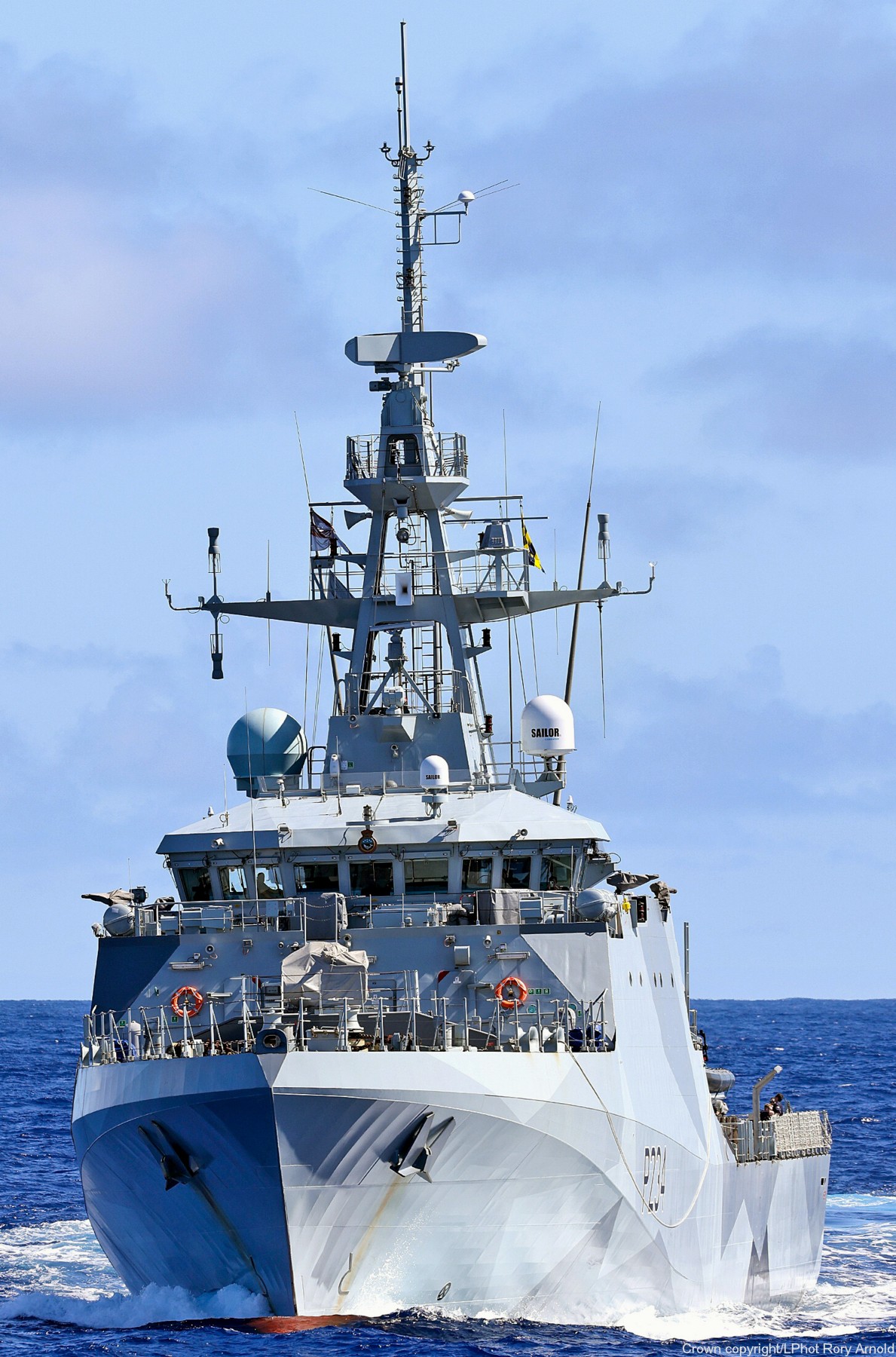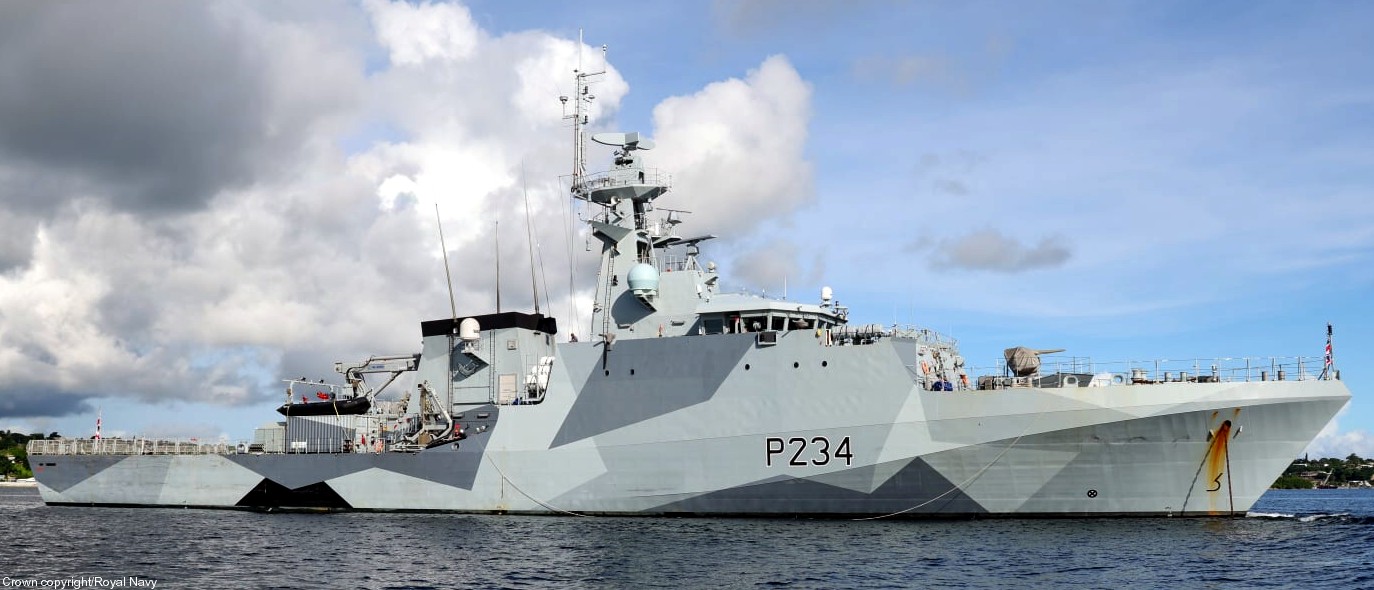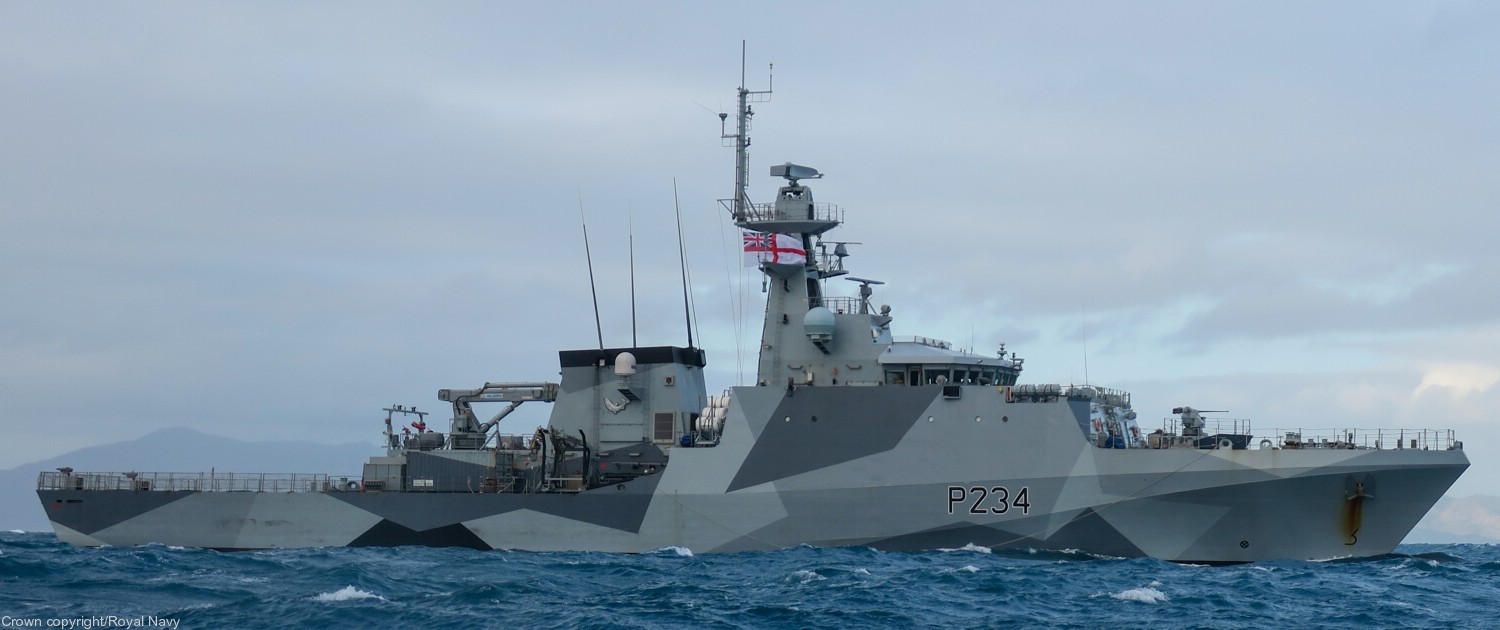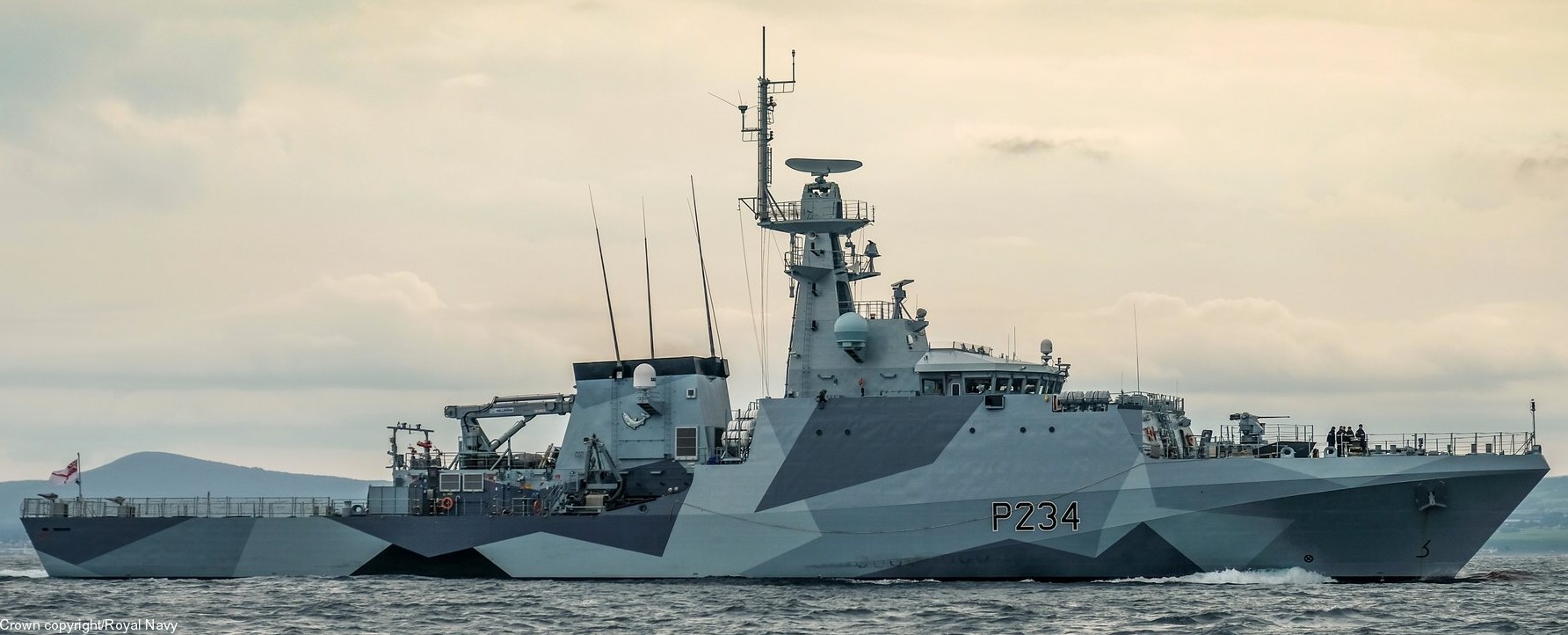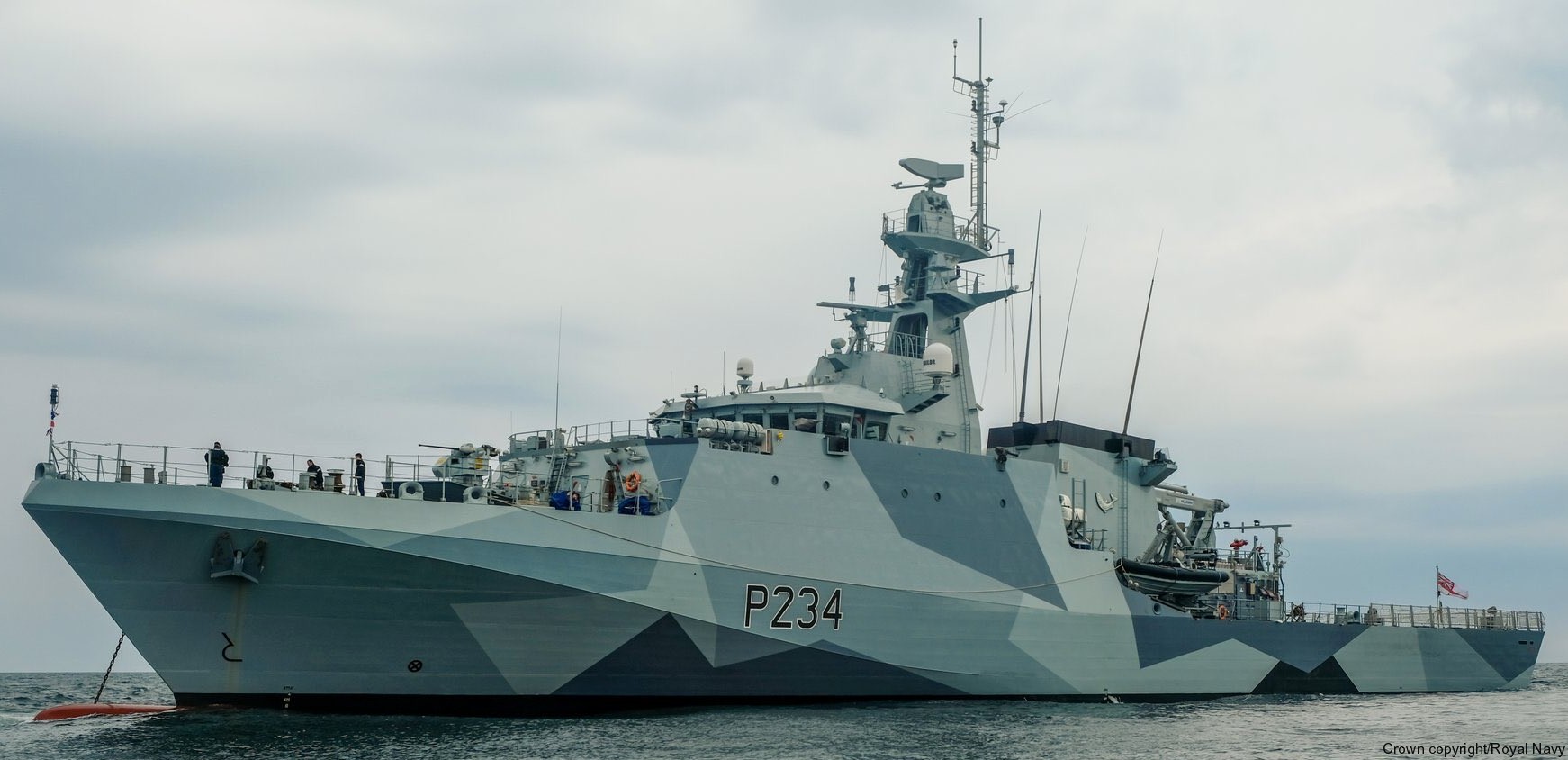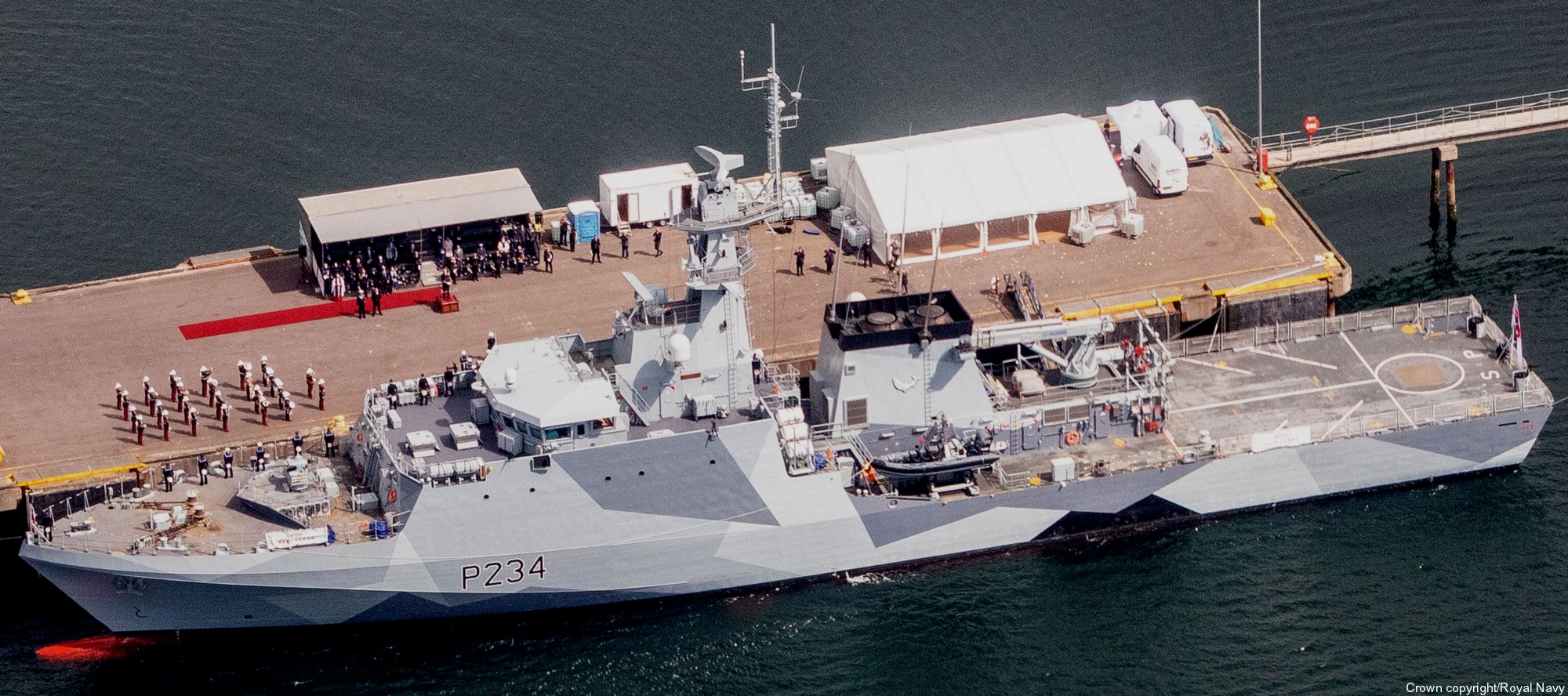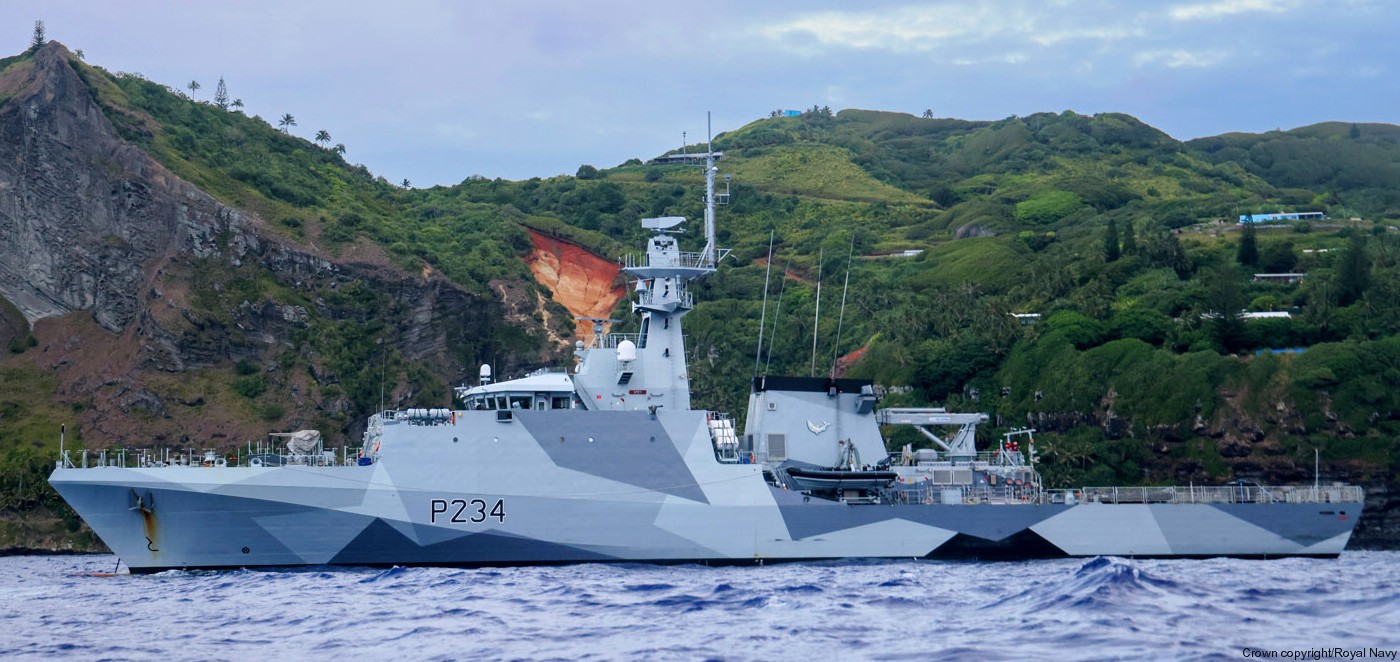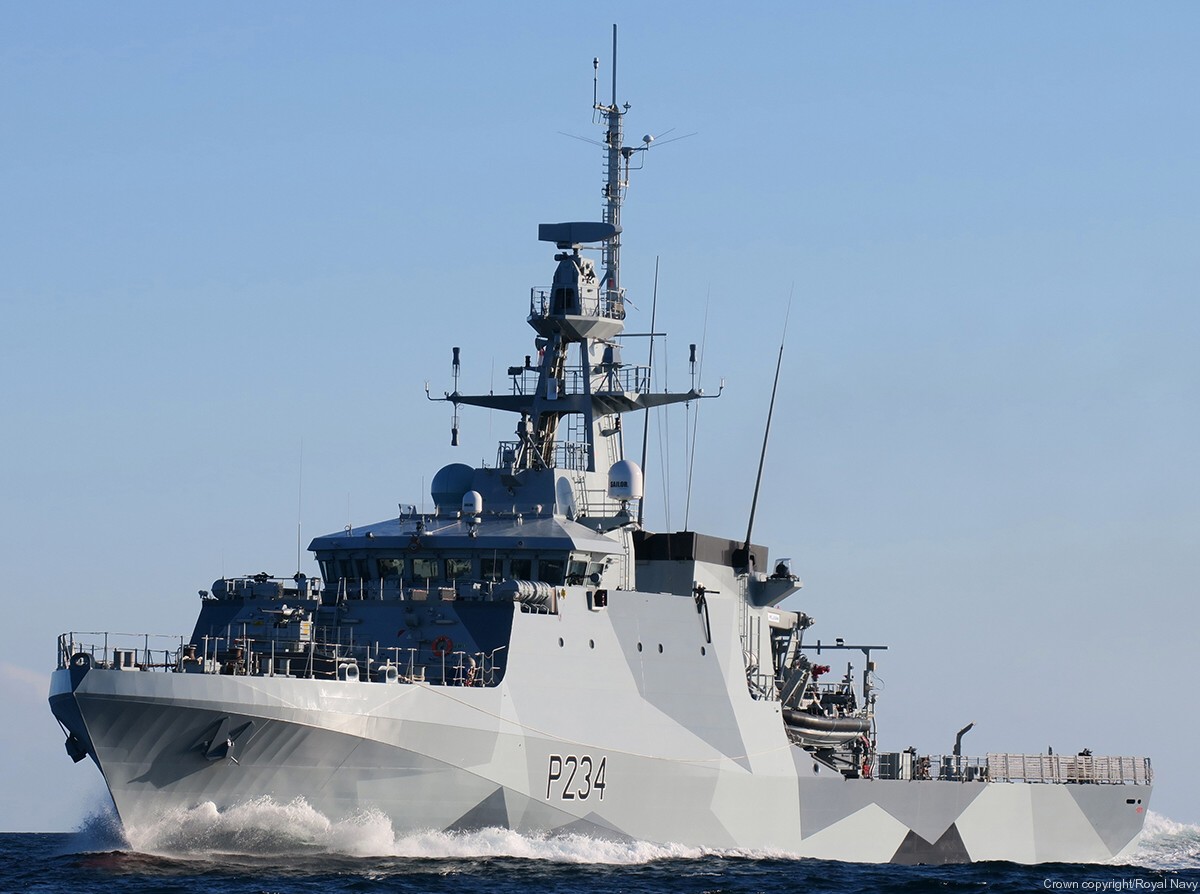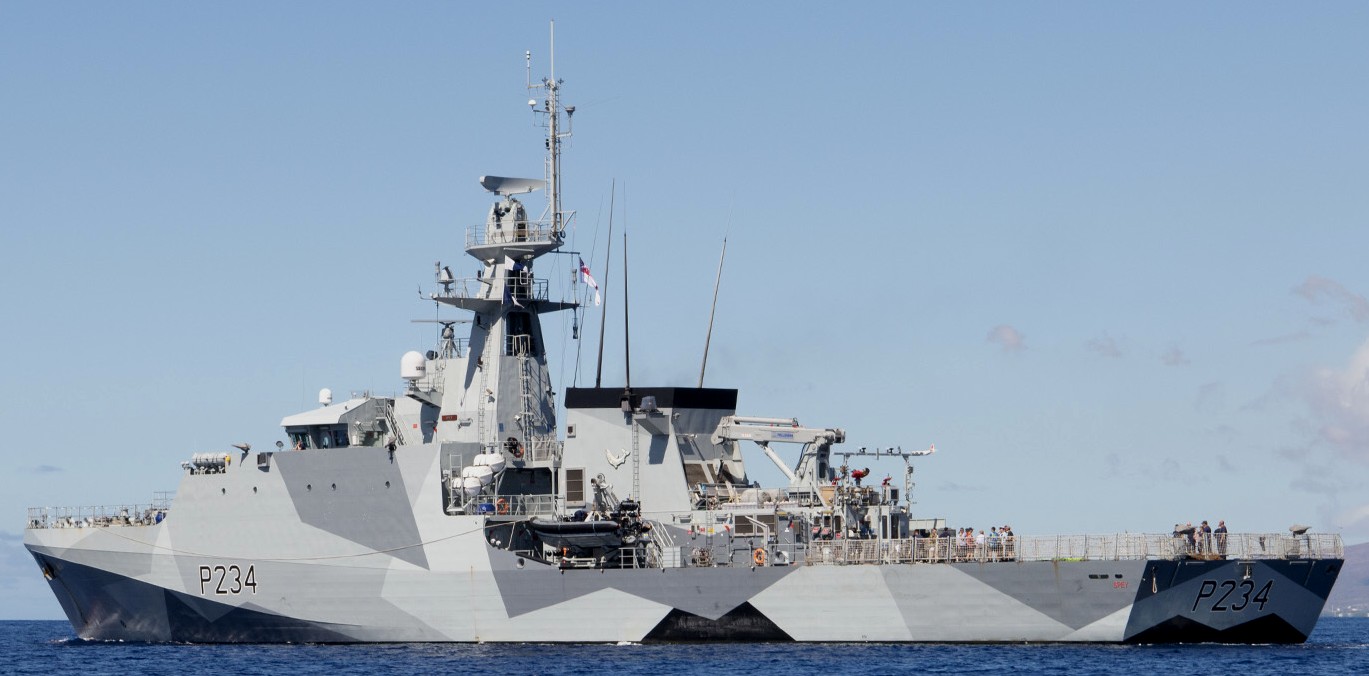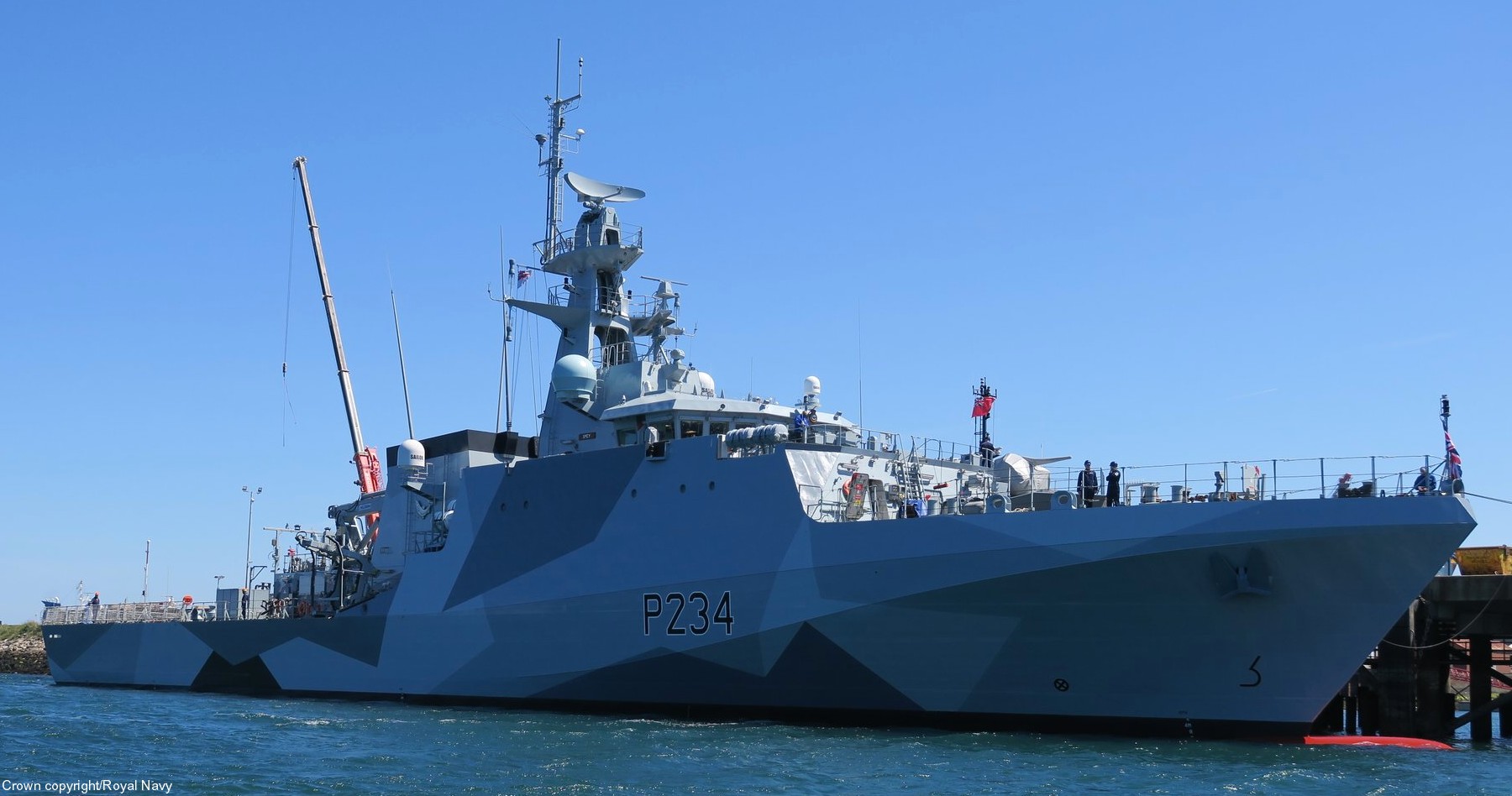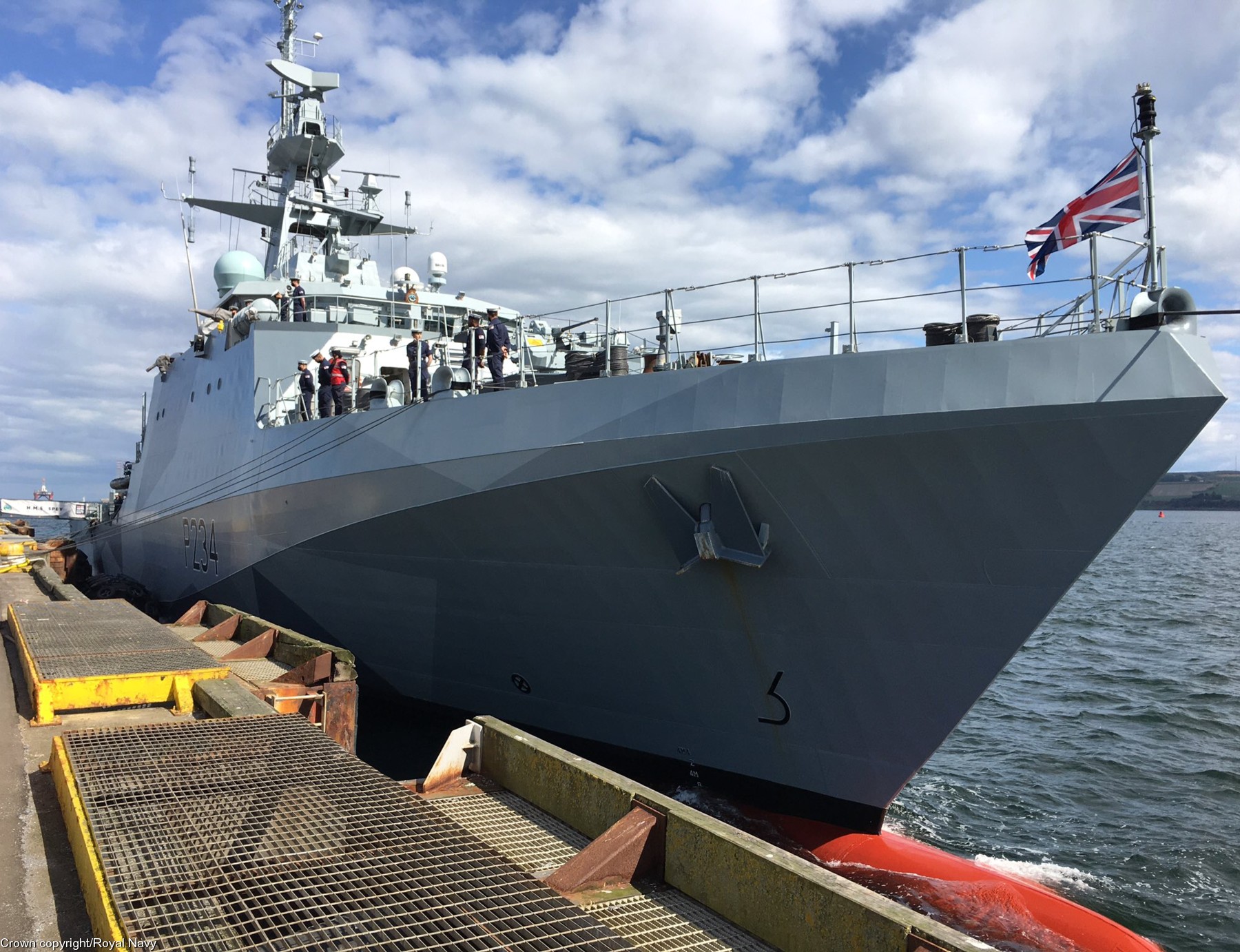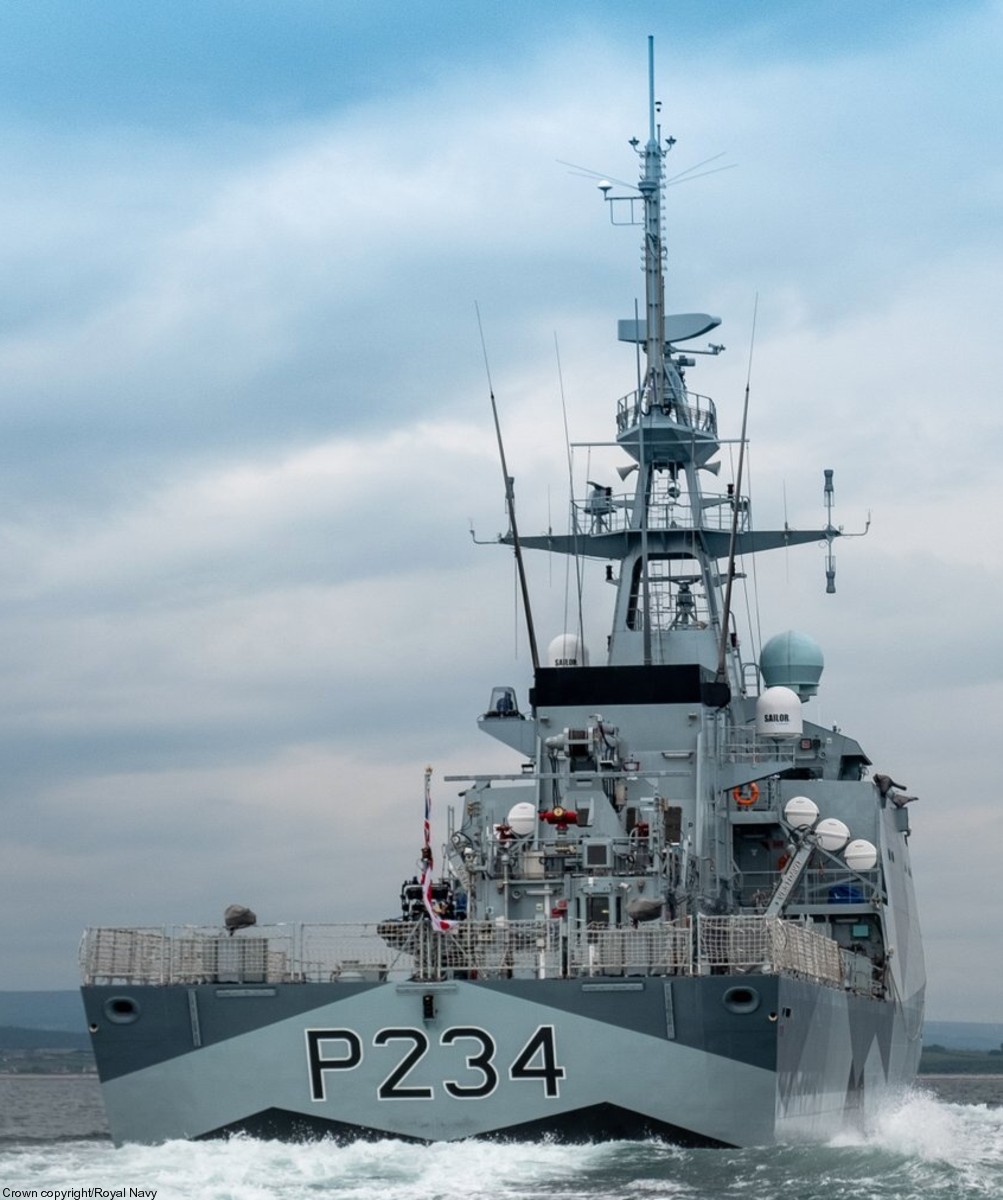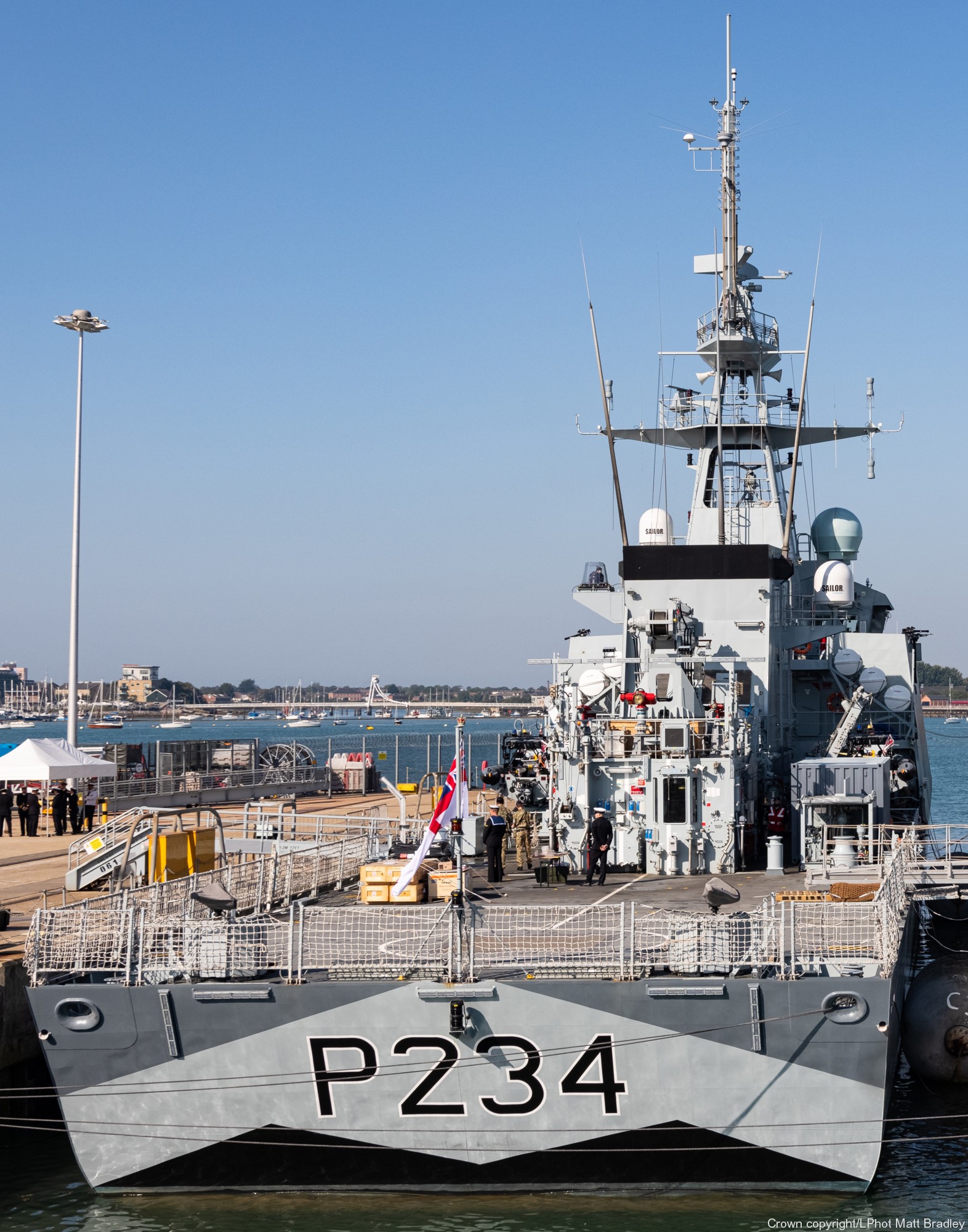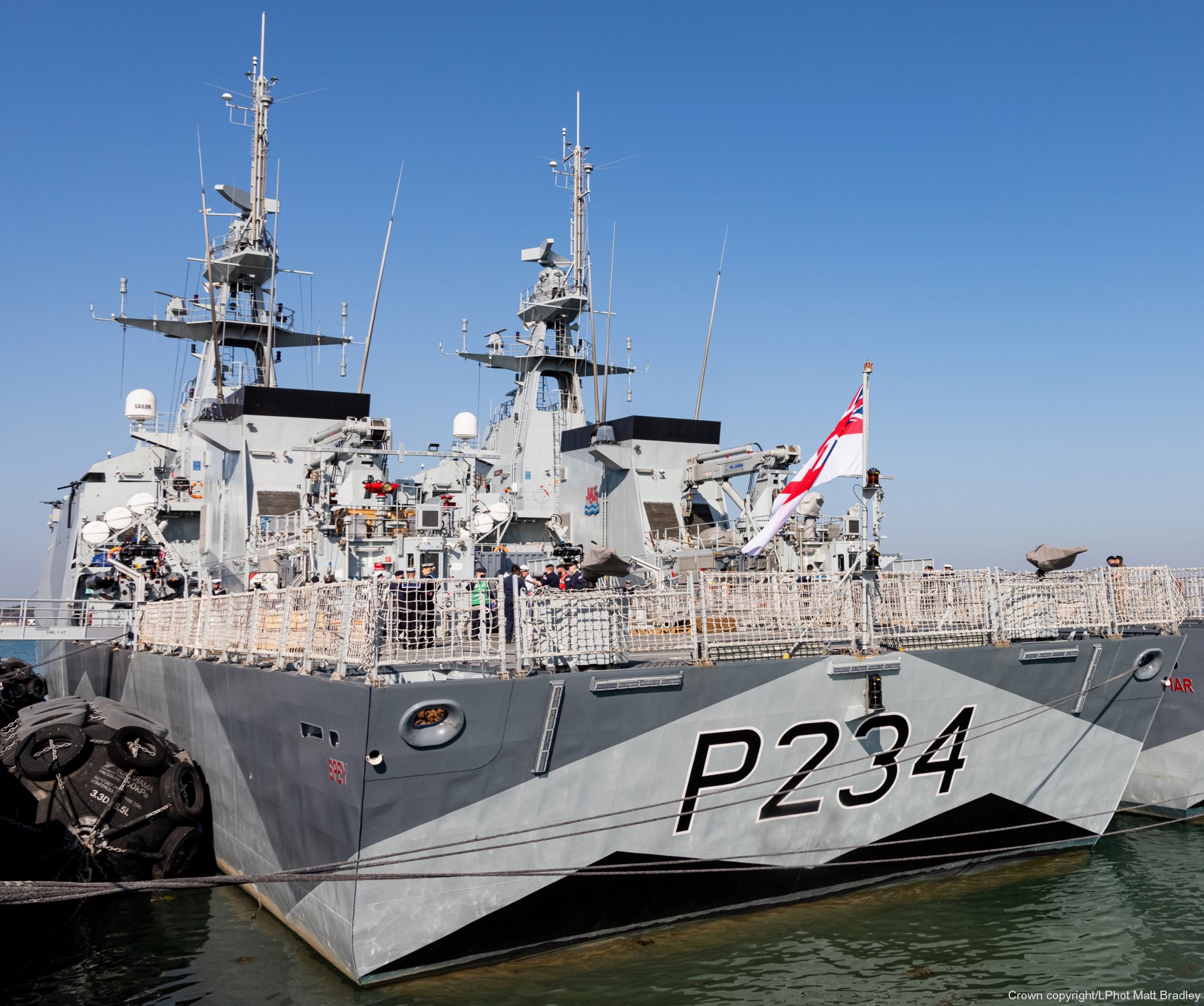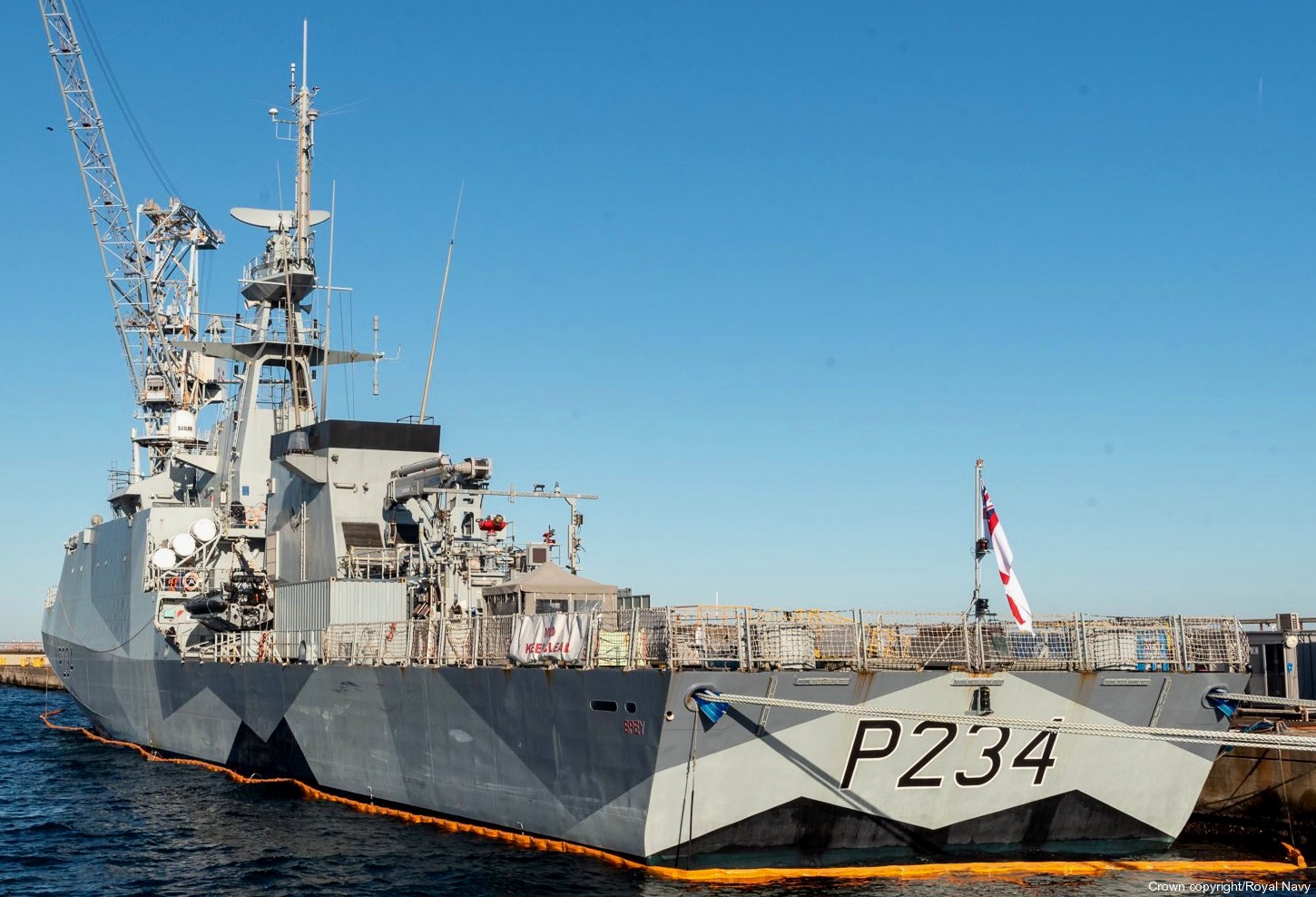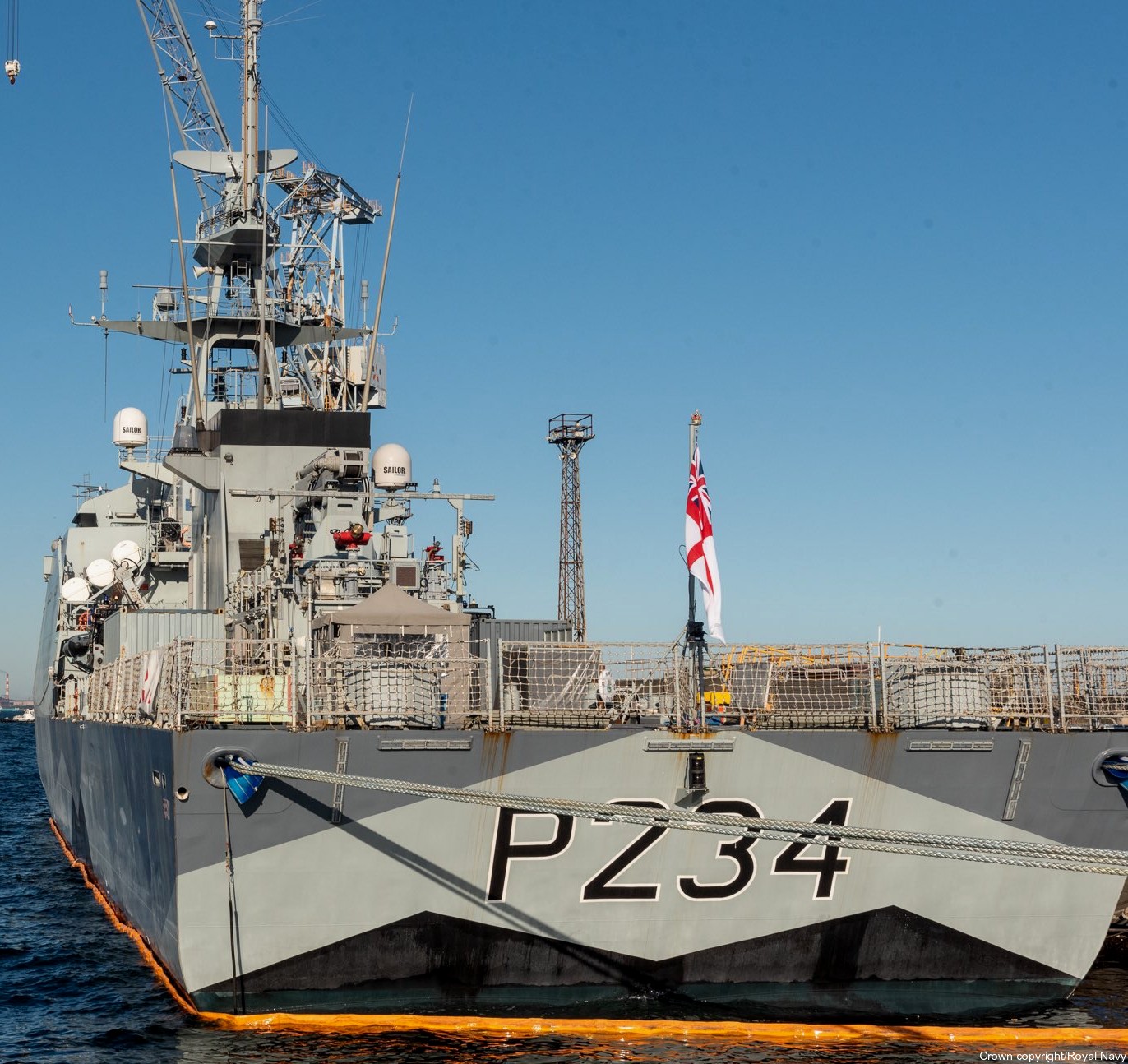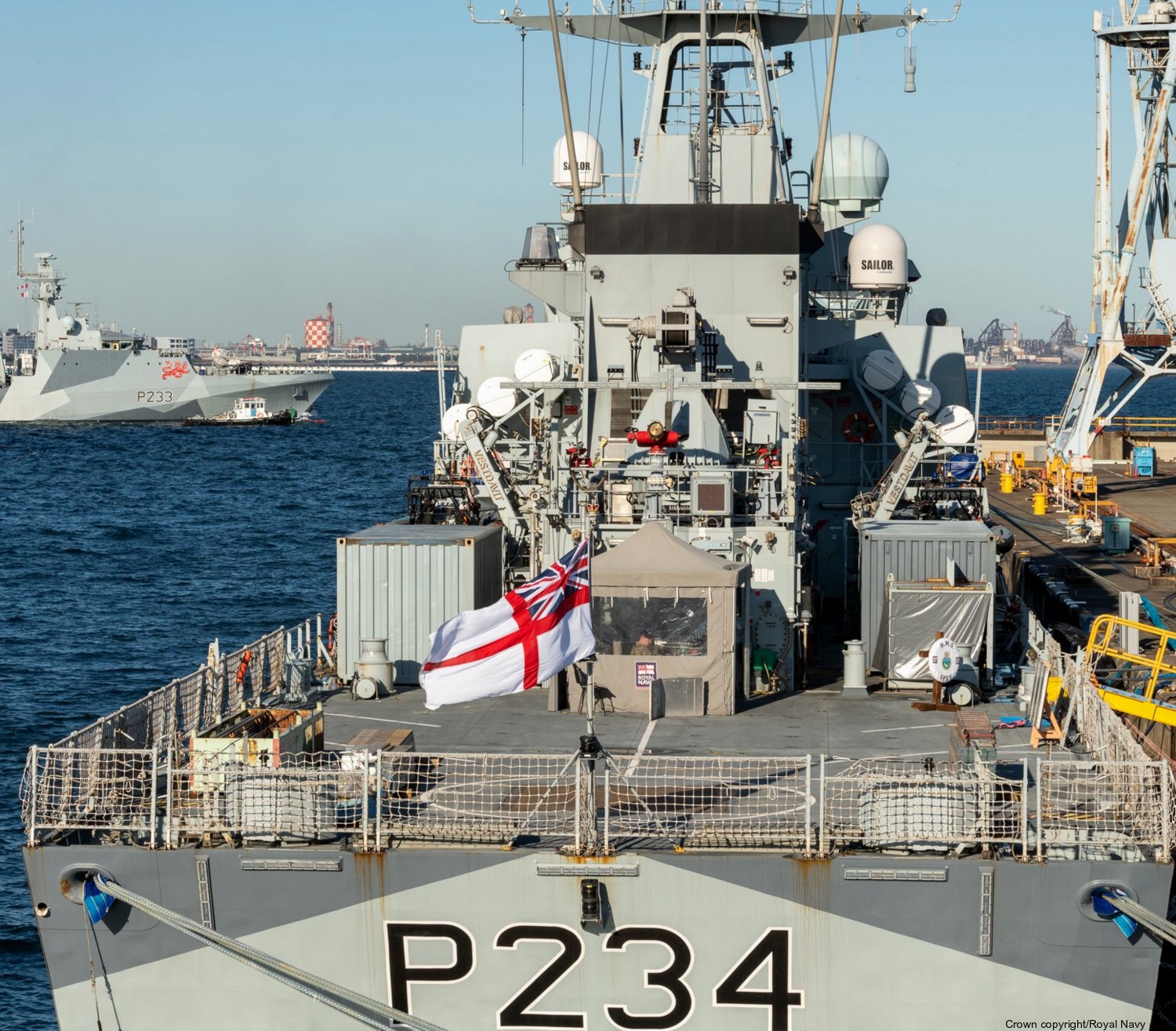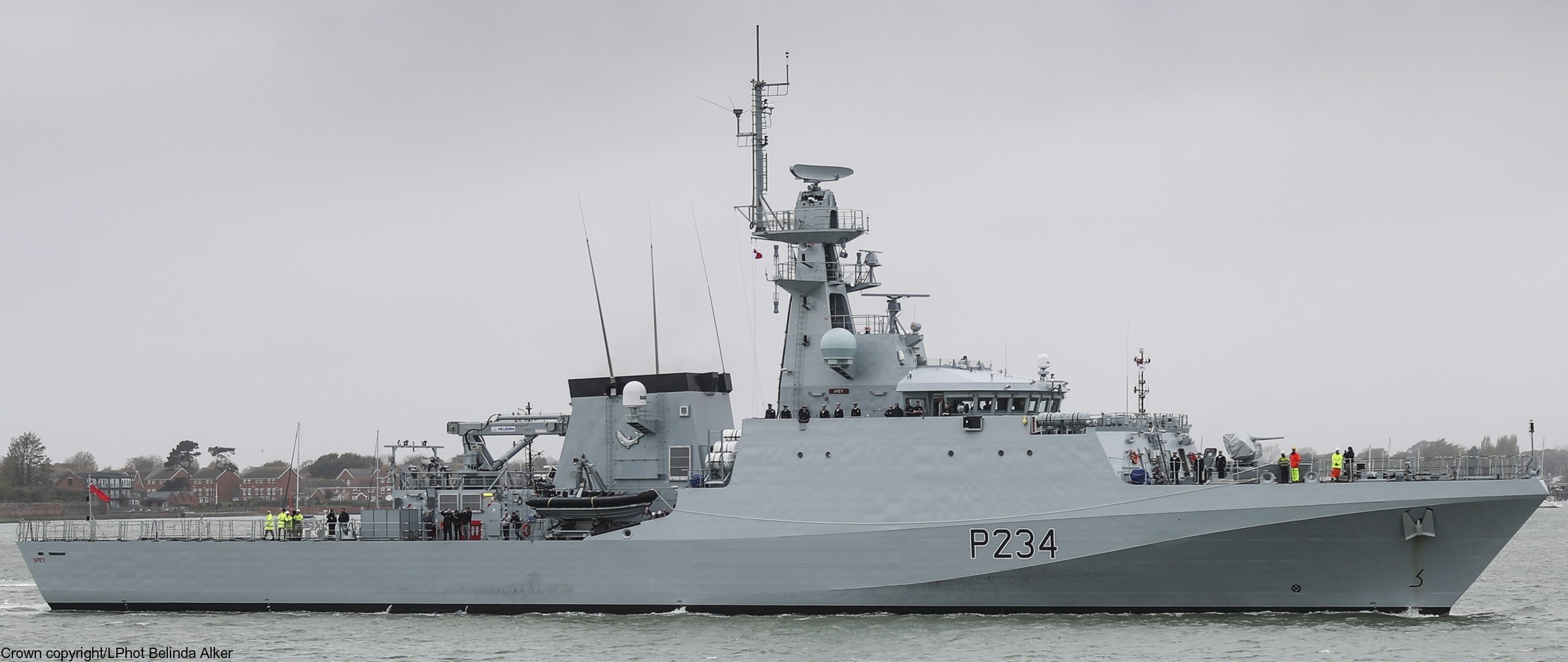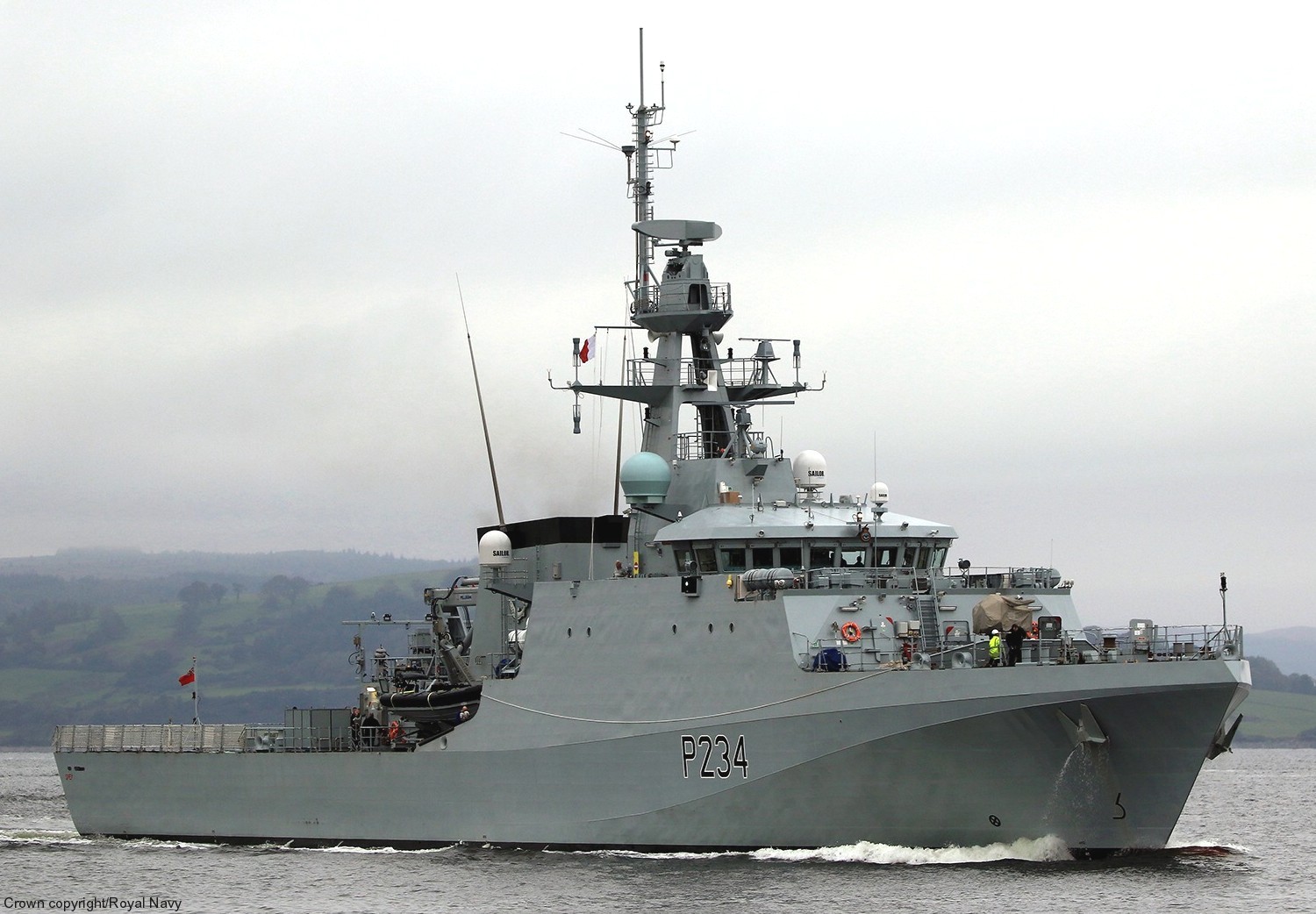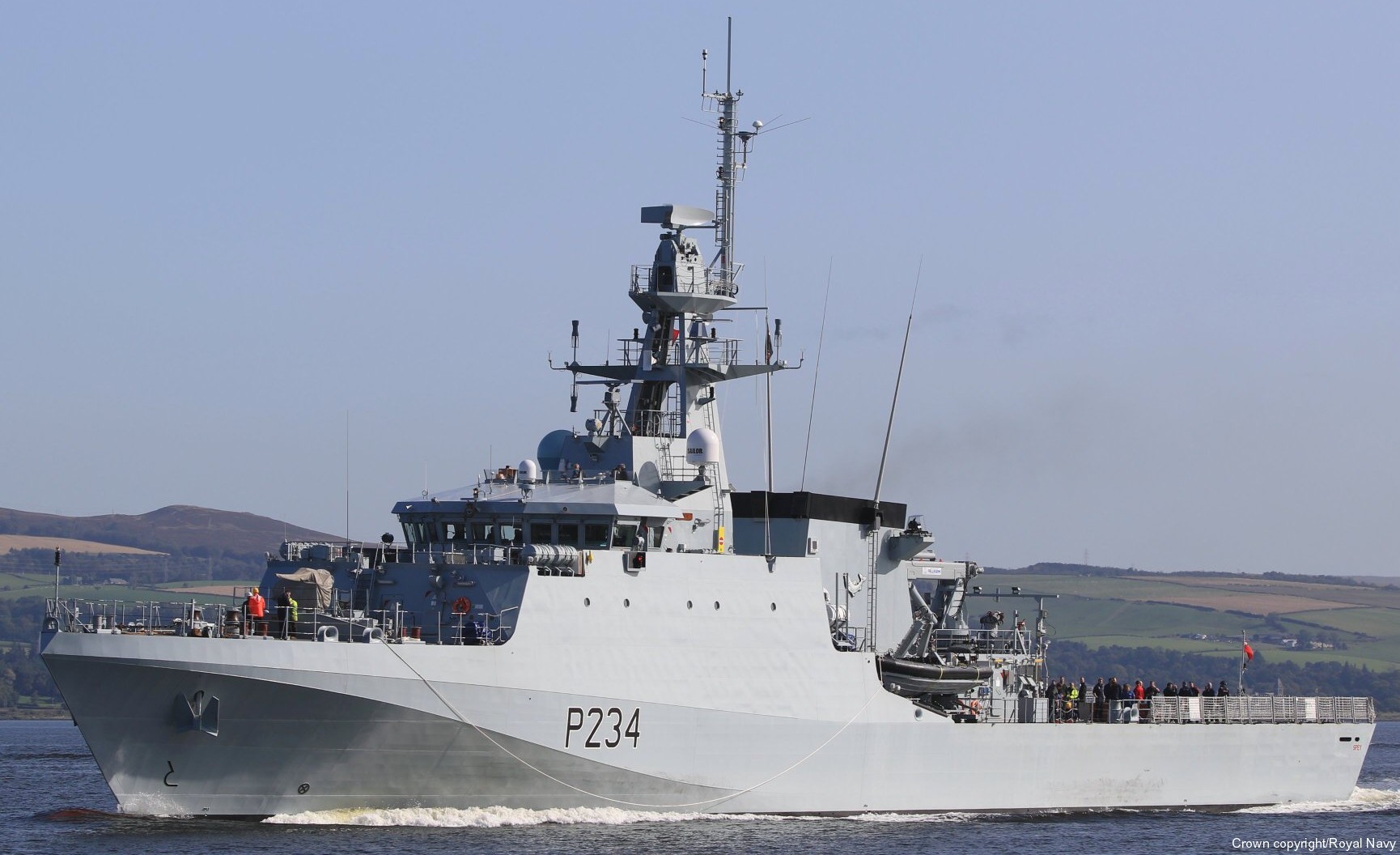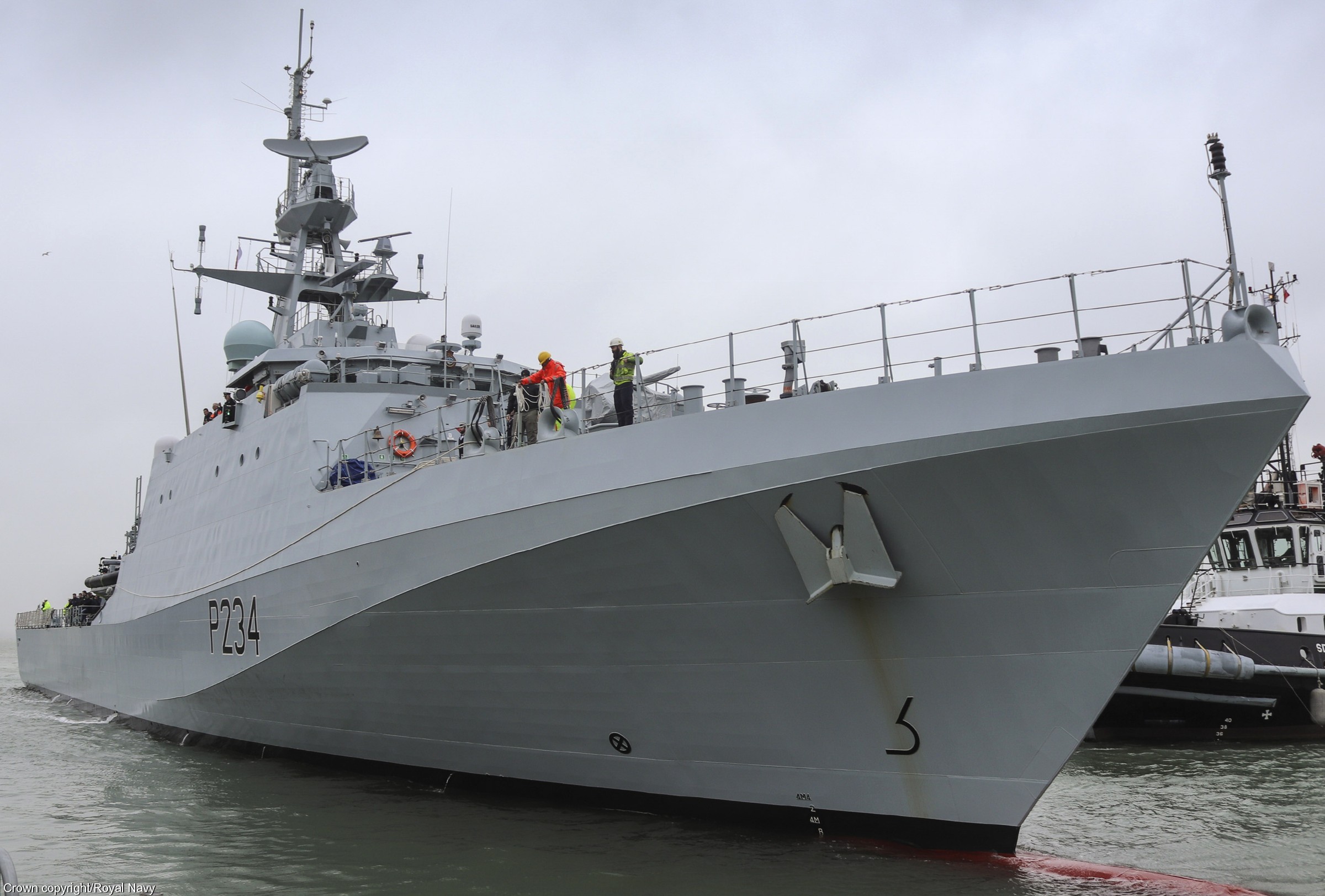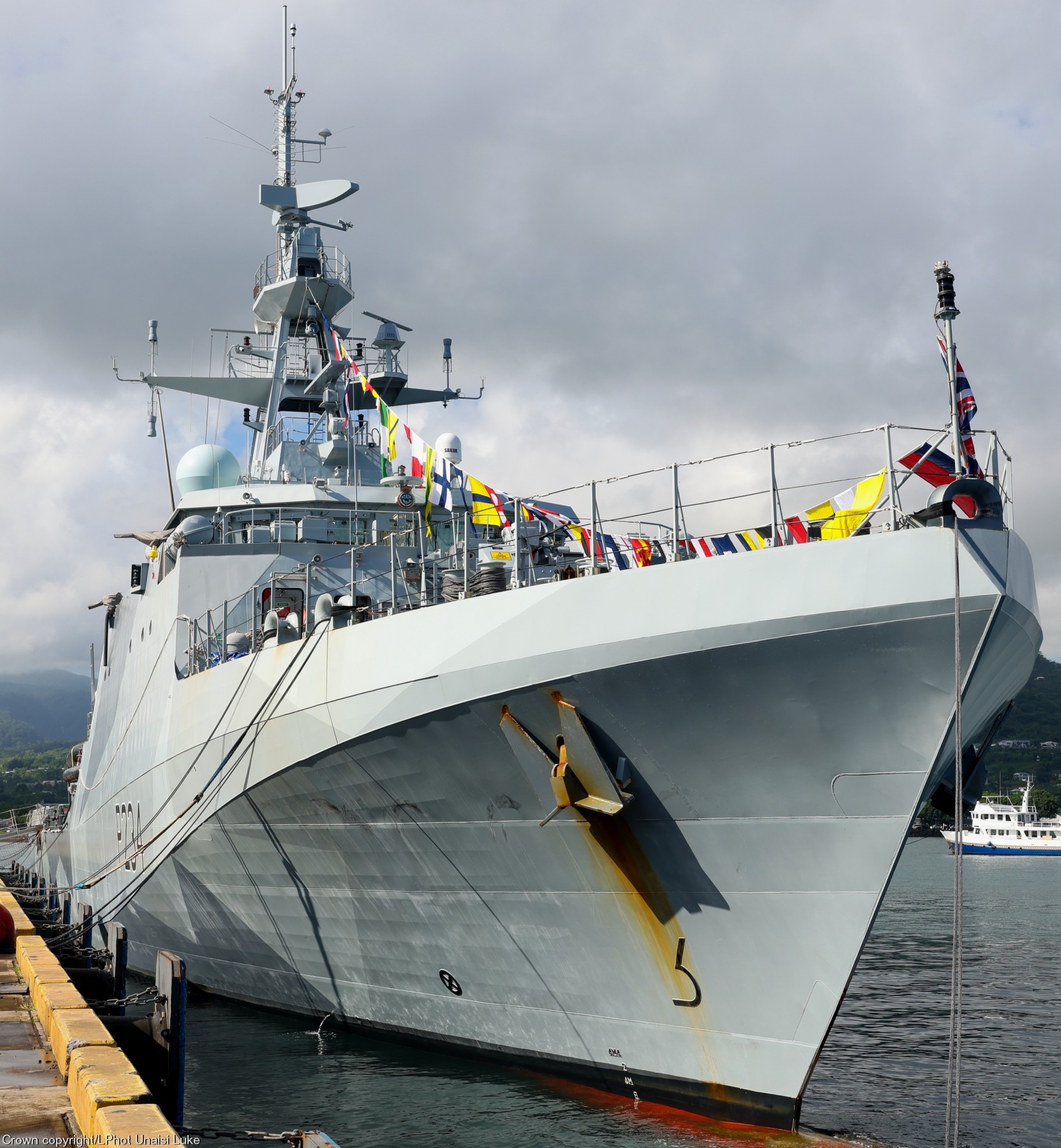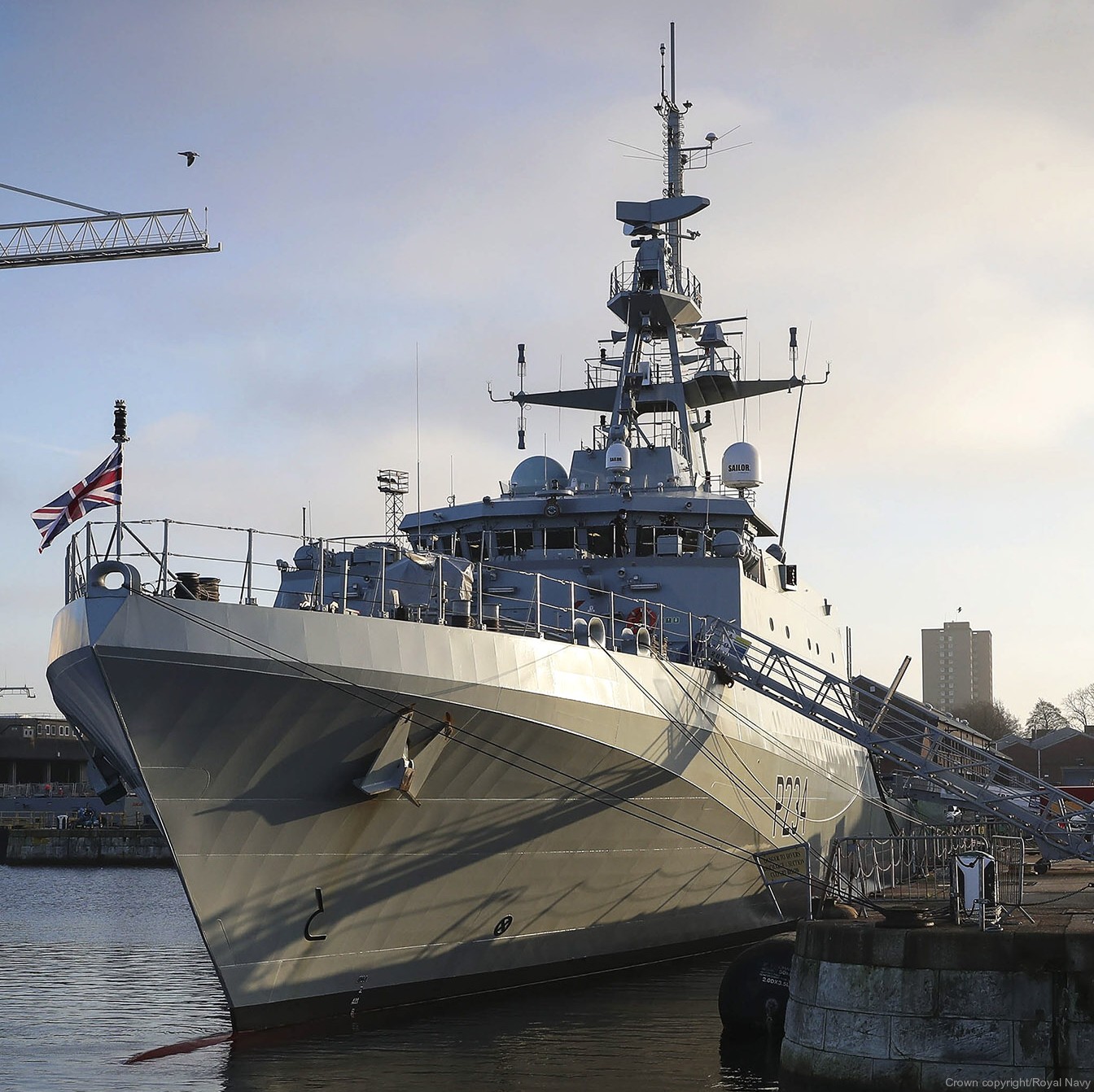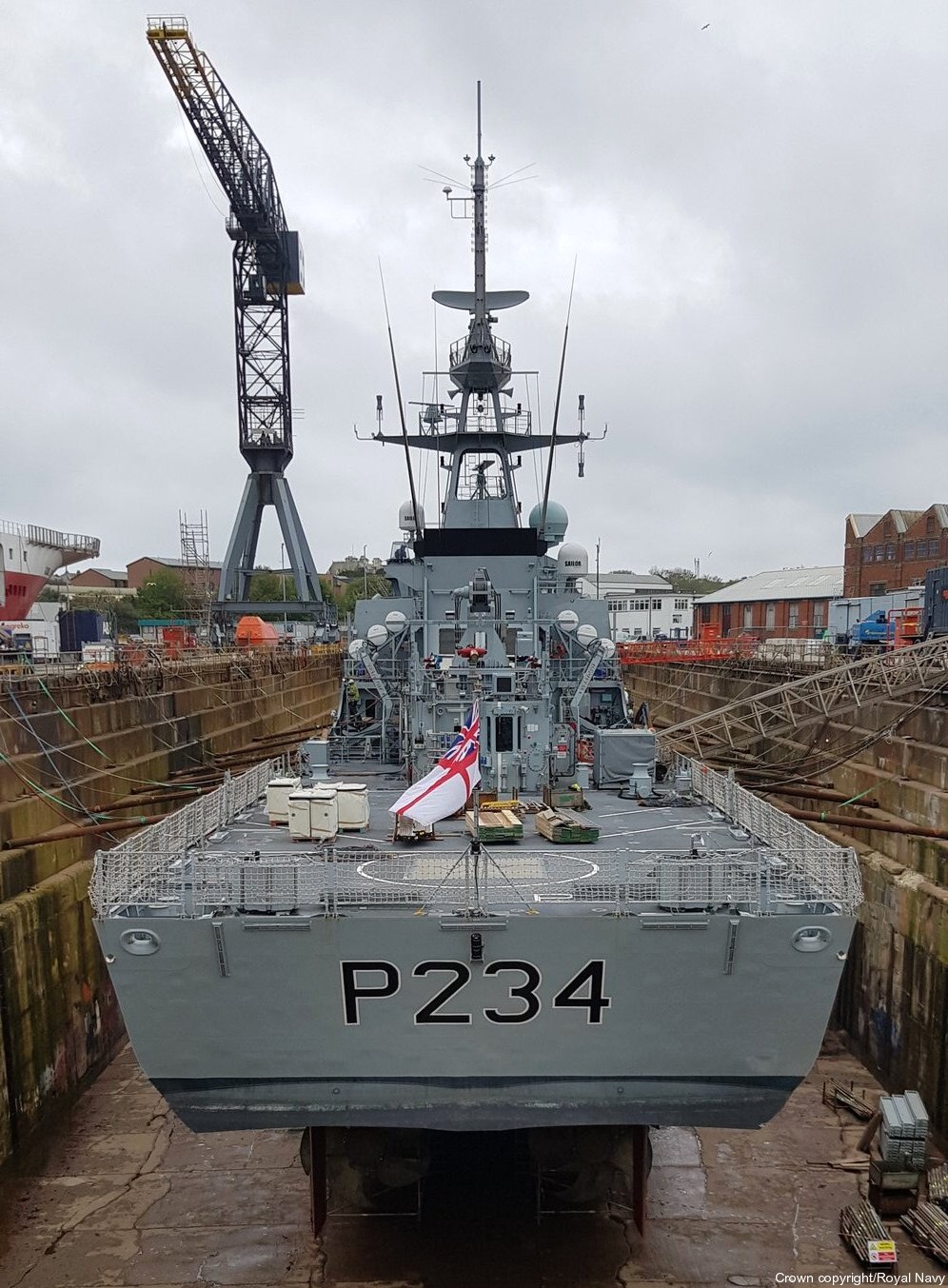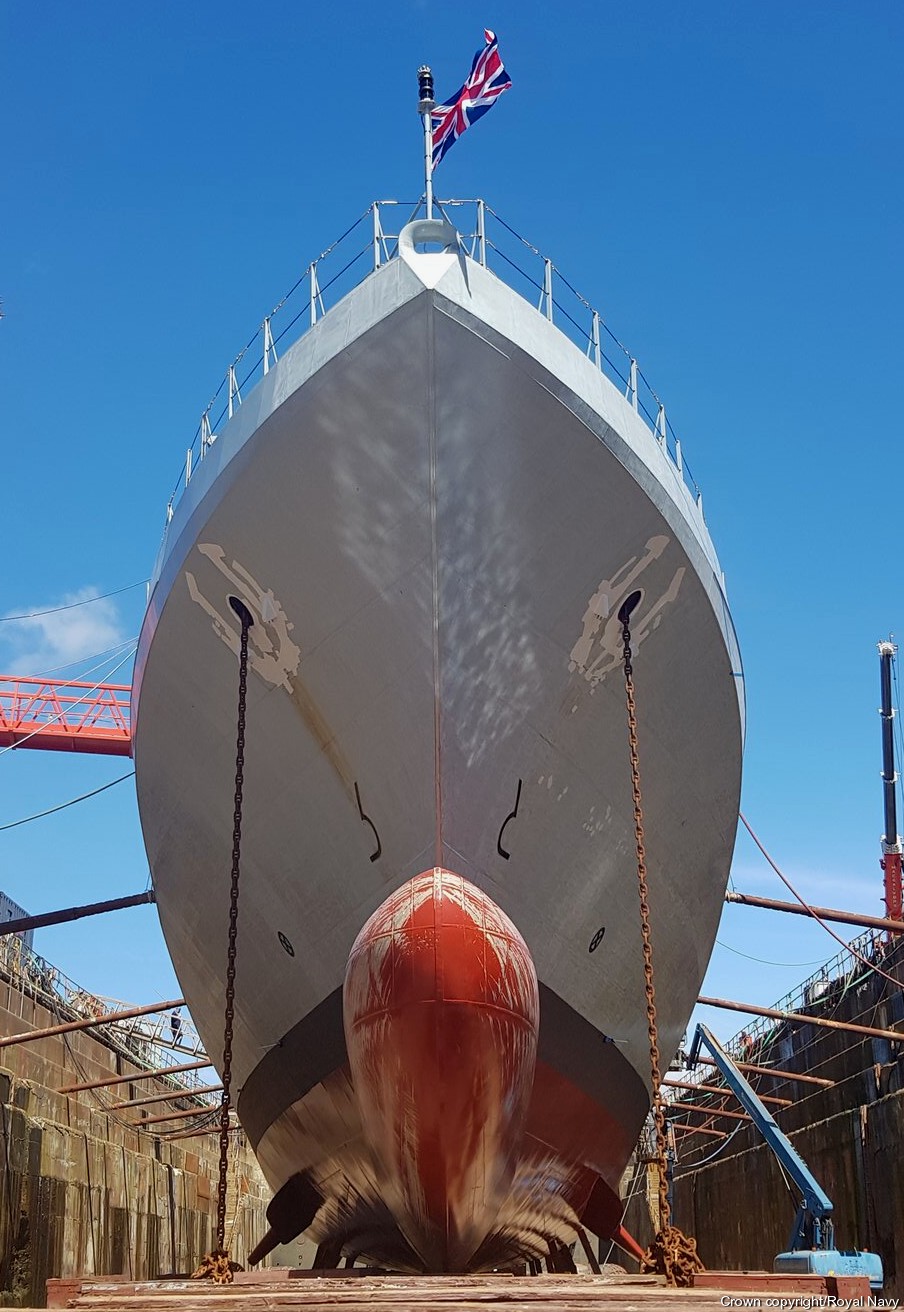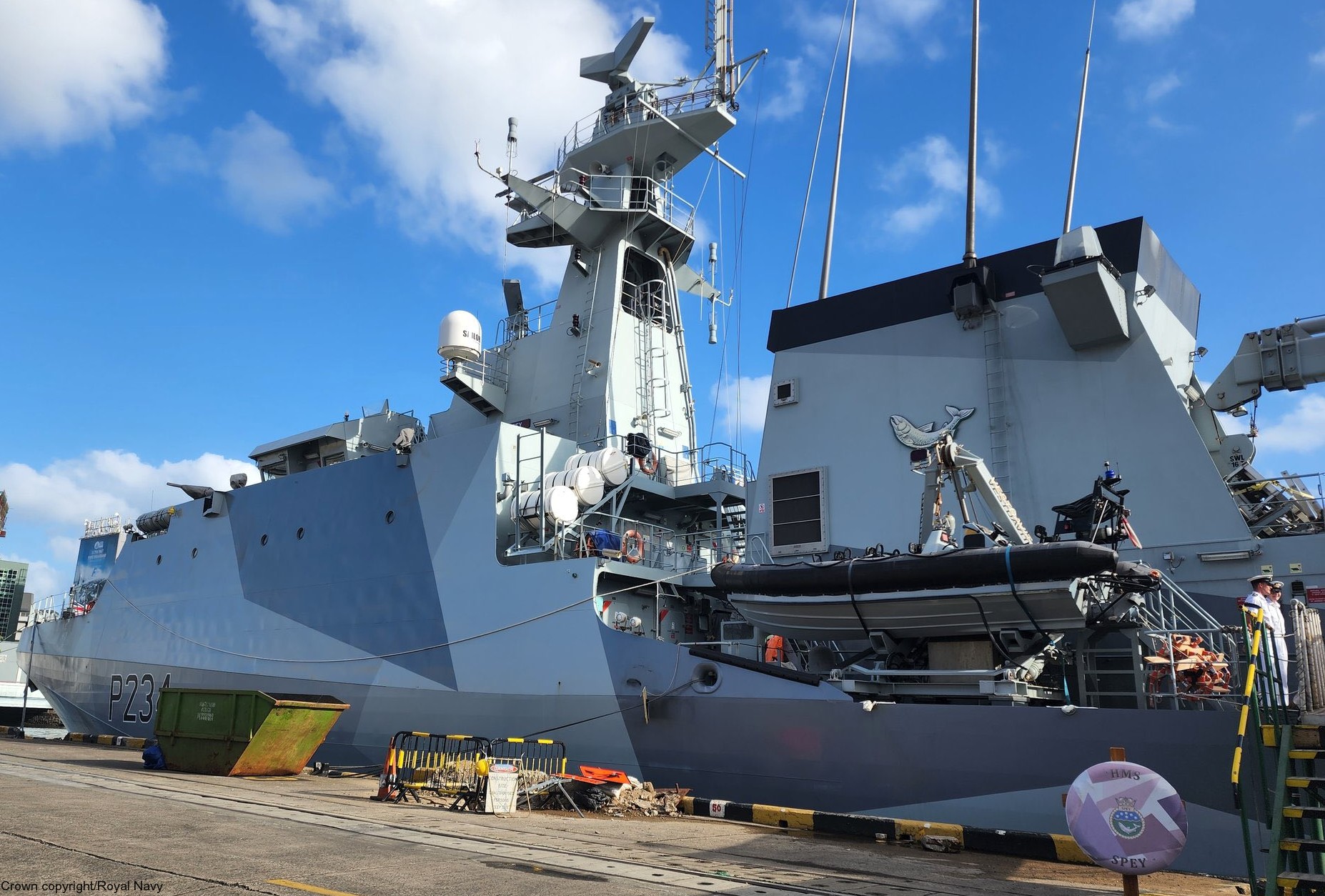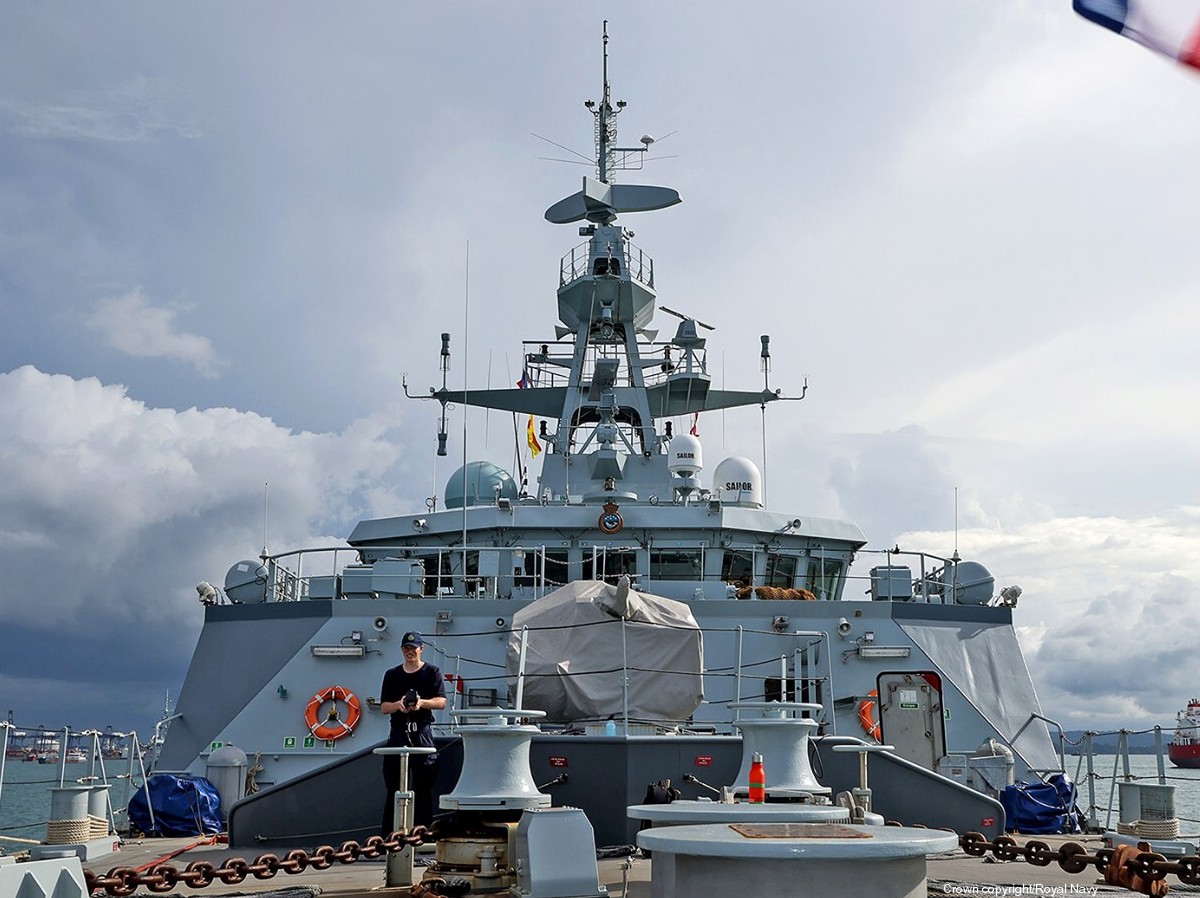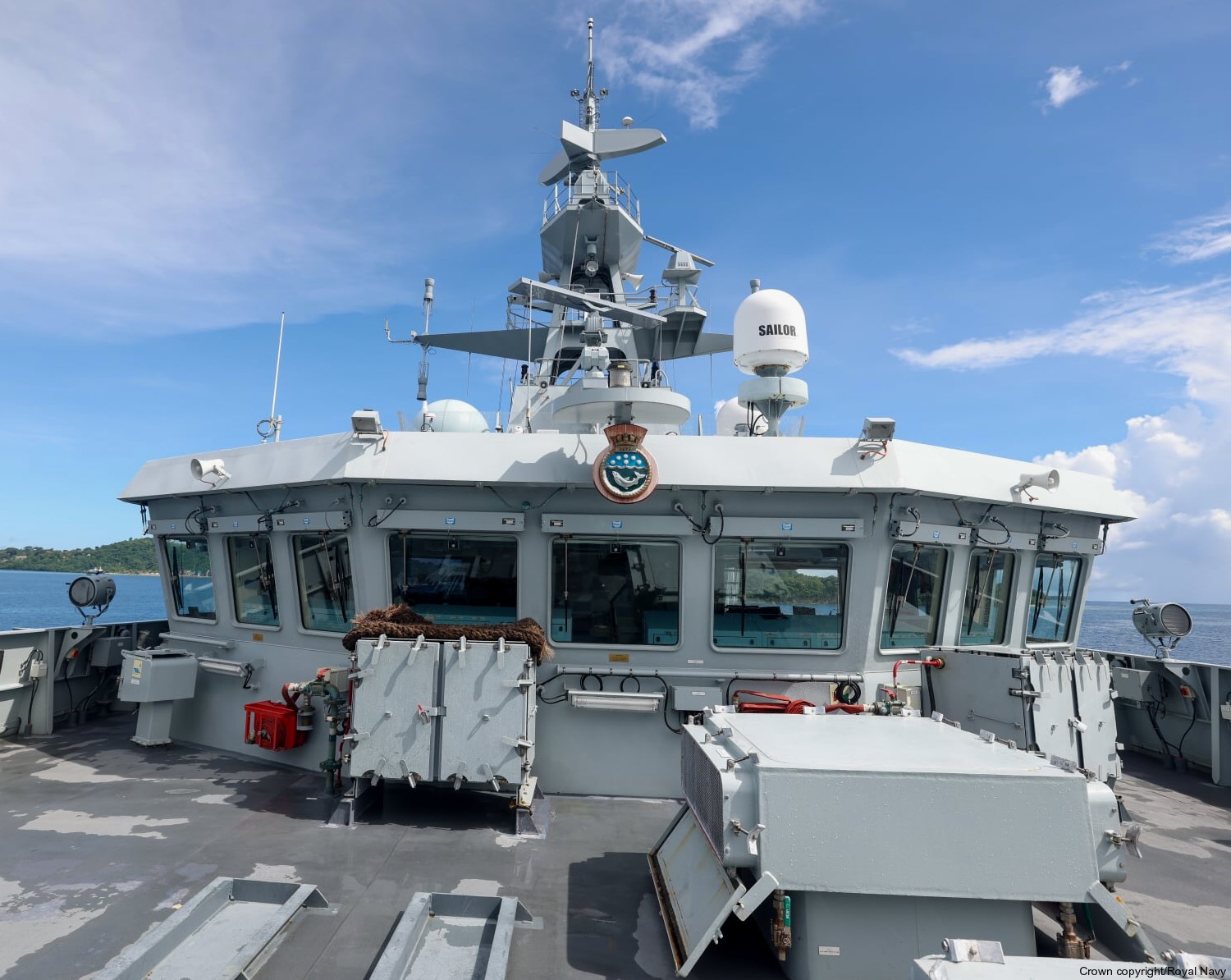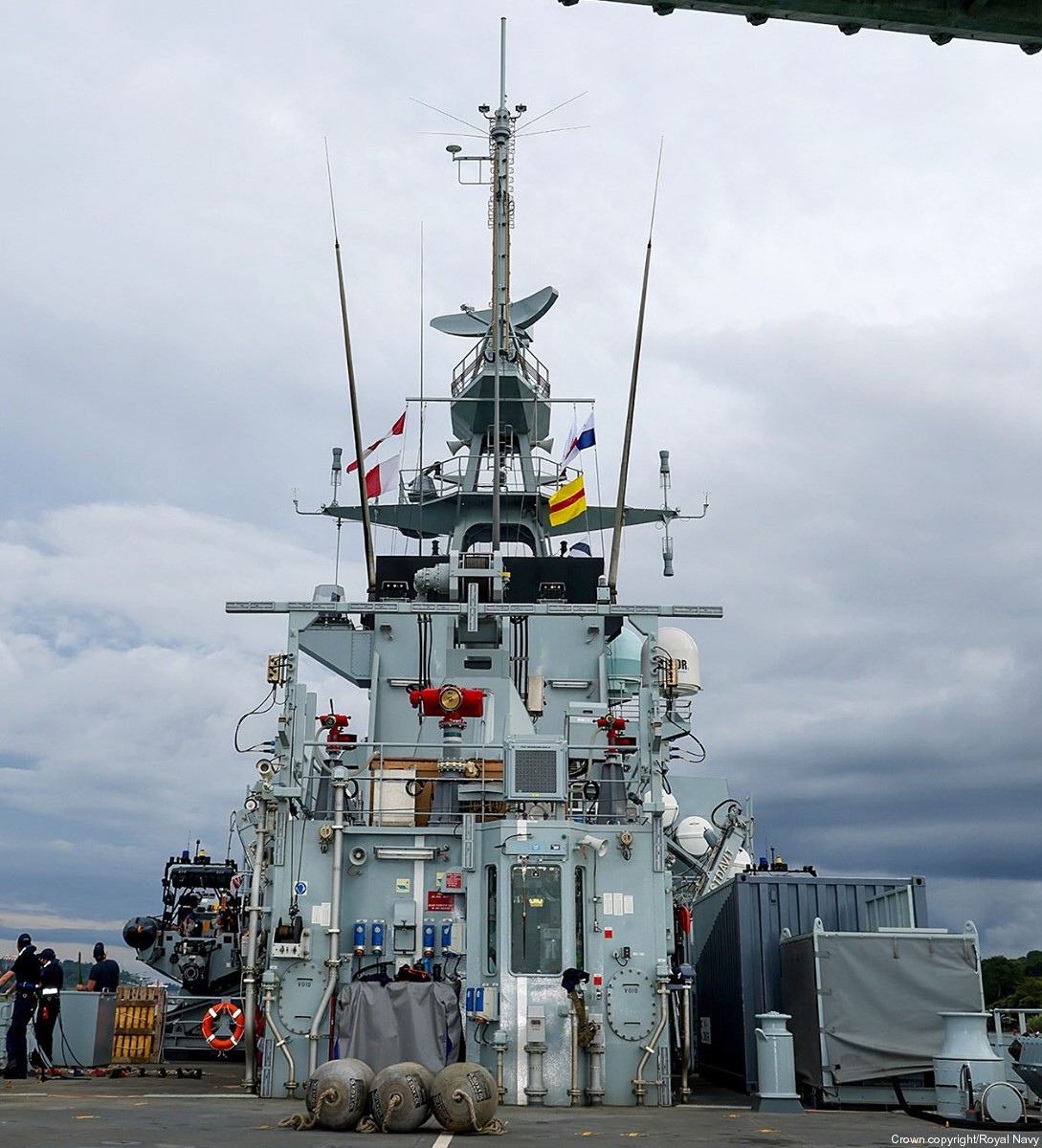 DS30M Mark 2 30mm Automated Small Calibre Gun (ASCG)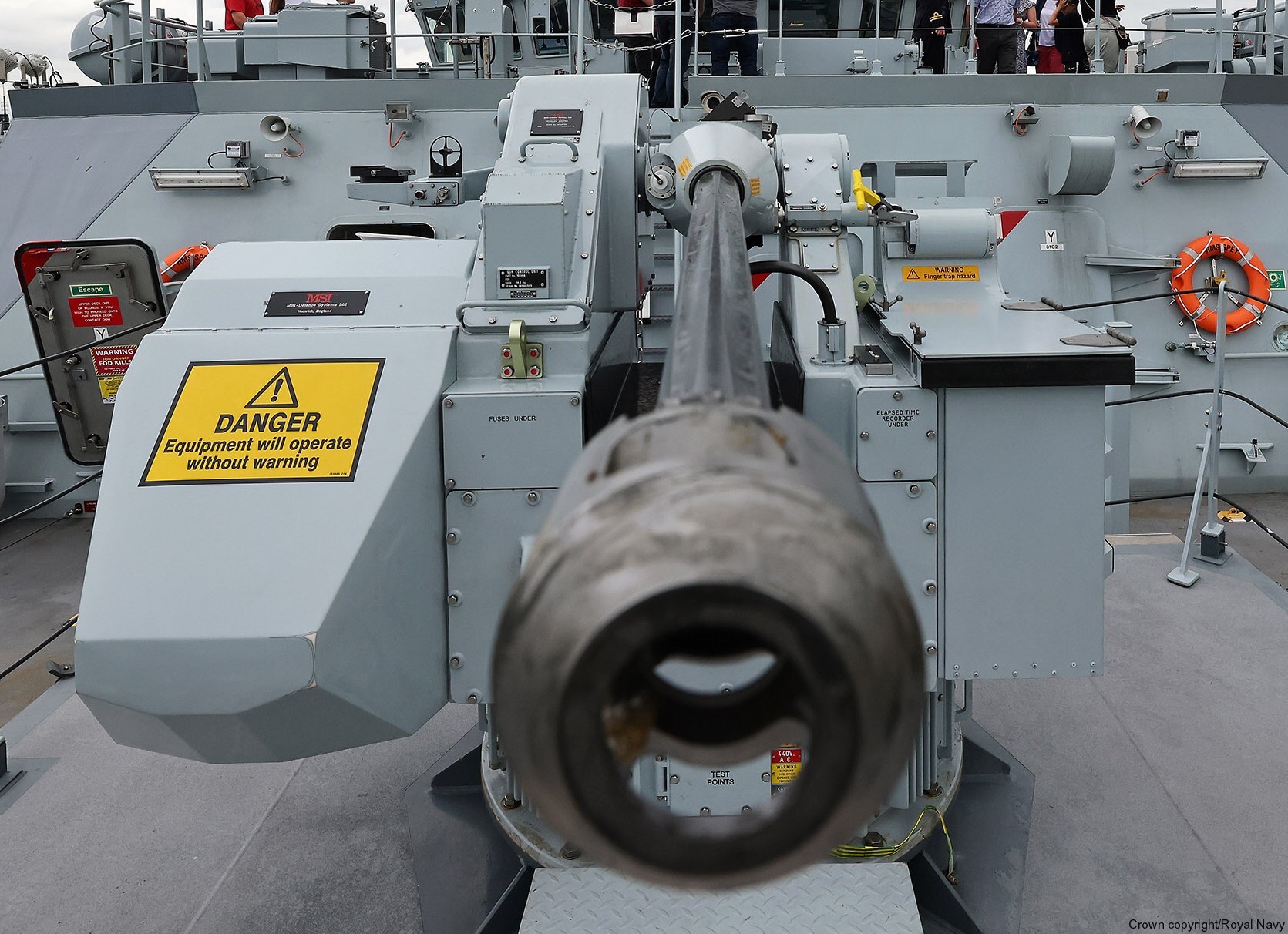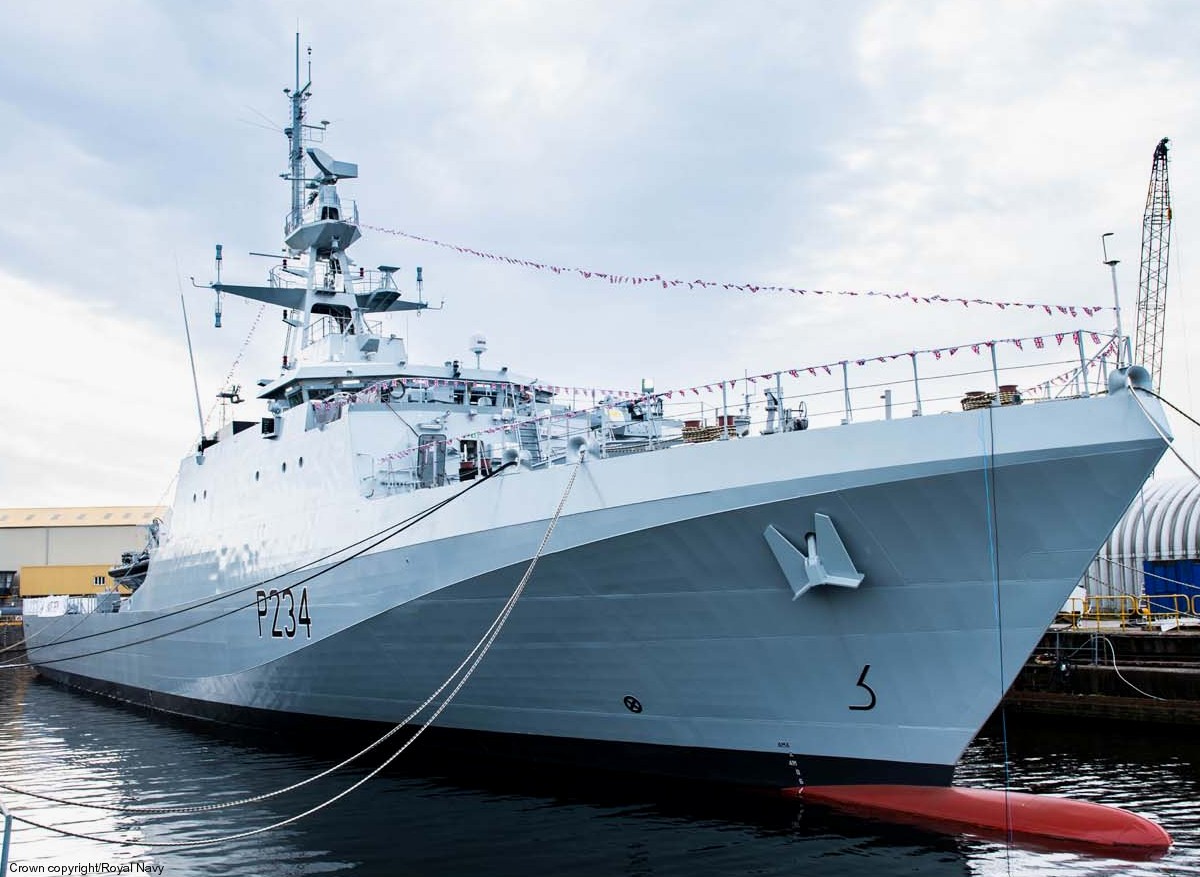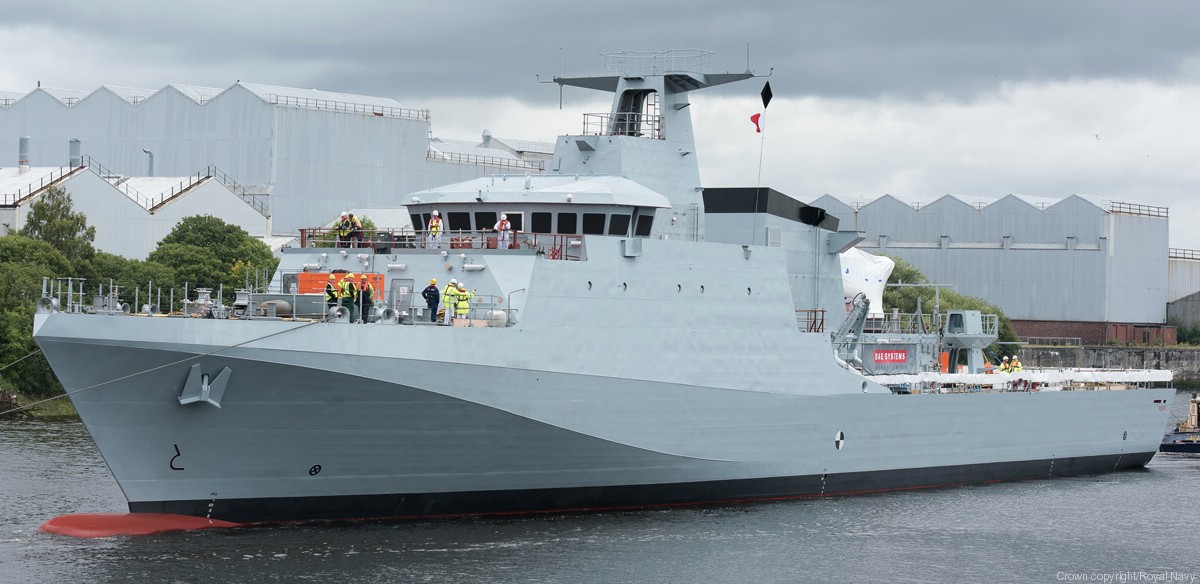 HMS Spey (P 234):

On 7 January 2021, HMS Spey was handed over to the Royal Navy in Portsmouth. In late spring 2021, Spey received "dazzle" camouflage in Falmouth in preparation for deploying to the Indo-Pacific region with sister ship Tamar. Spey was commissioned into the Royal Navy at her affiliated town, Invergordon on 18 June 2021. On 7 September, Spey and sister Tamar departed Portsmouth to be forward deployed to the Indo-Pacific region for a minimum of five years.

On 21 January 2022, Spey was deployed to Tonga as relief aid due to the 2022 Hunga Tonga-Hunga Ha'apai eruption and tsunami. In March a survey by the ship revealed that Henderson Island - part of the Pitcairn chain in the south Pacific had been mislocated in a survey in 1937 by one mile (1.6 km).



source: wikipedia
The River Spey:

... (Scottish Gaelic: Uisge Spè) is a river in the northeast of Scotland. It is the ninth longest river in the United Kingdom, as well as the third longest and fastest-flowing river in Scotland.
patches + more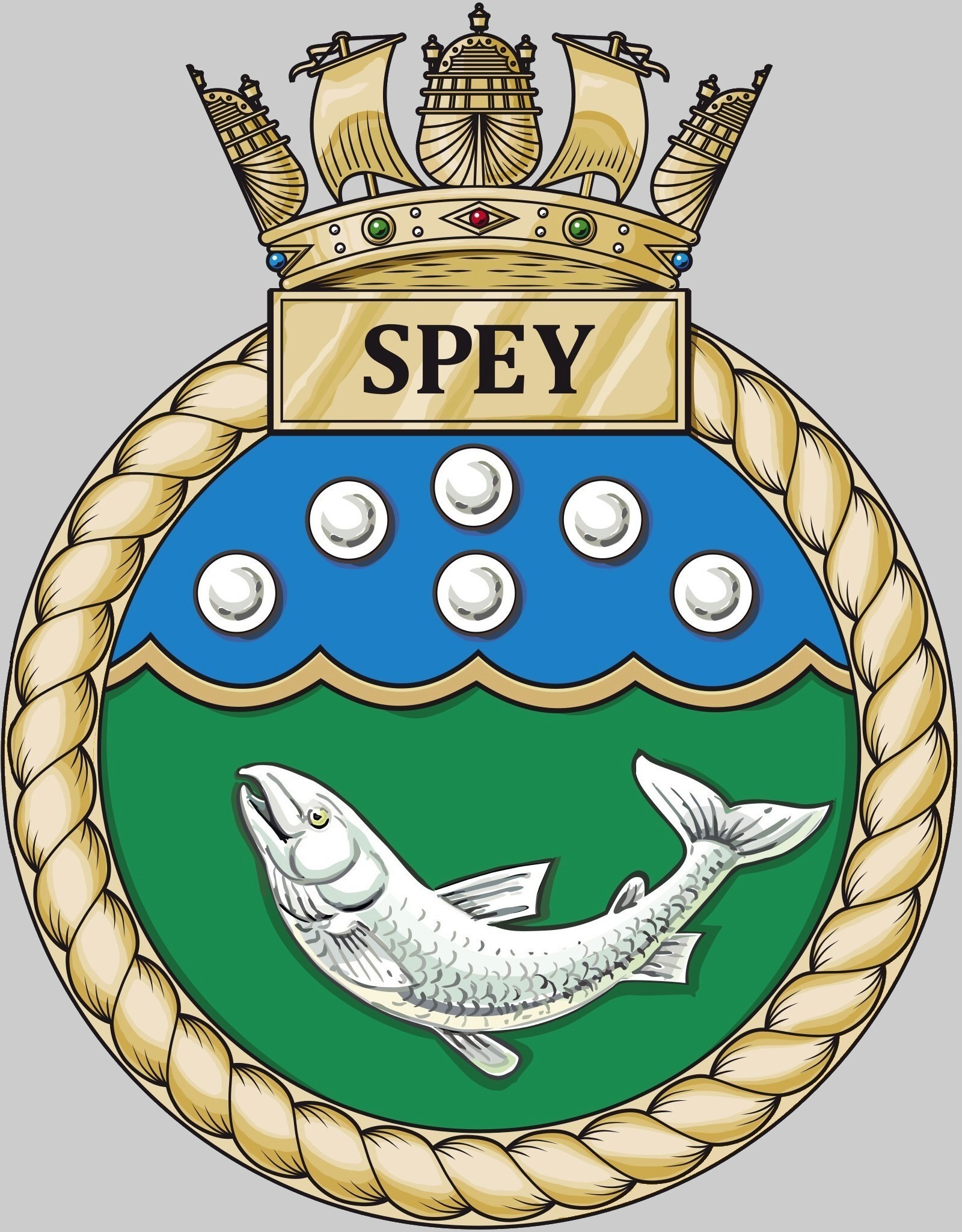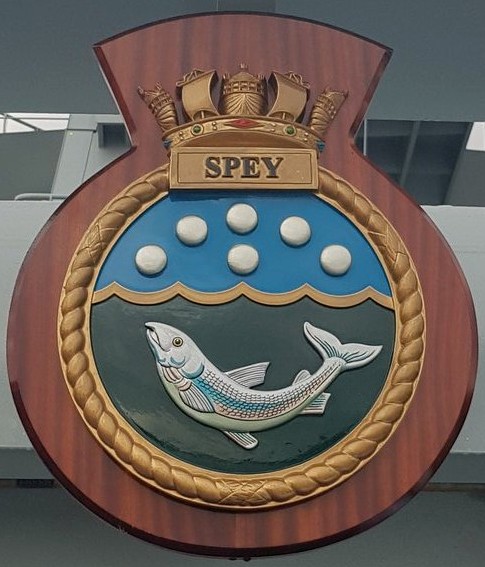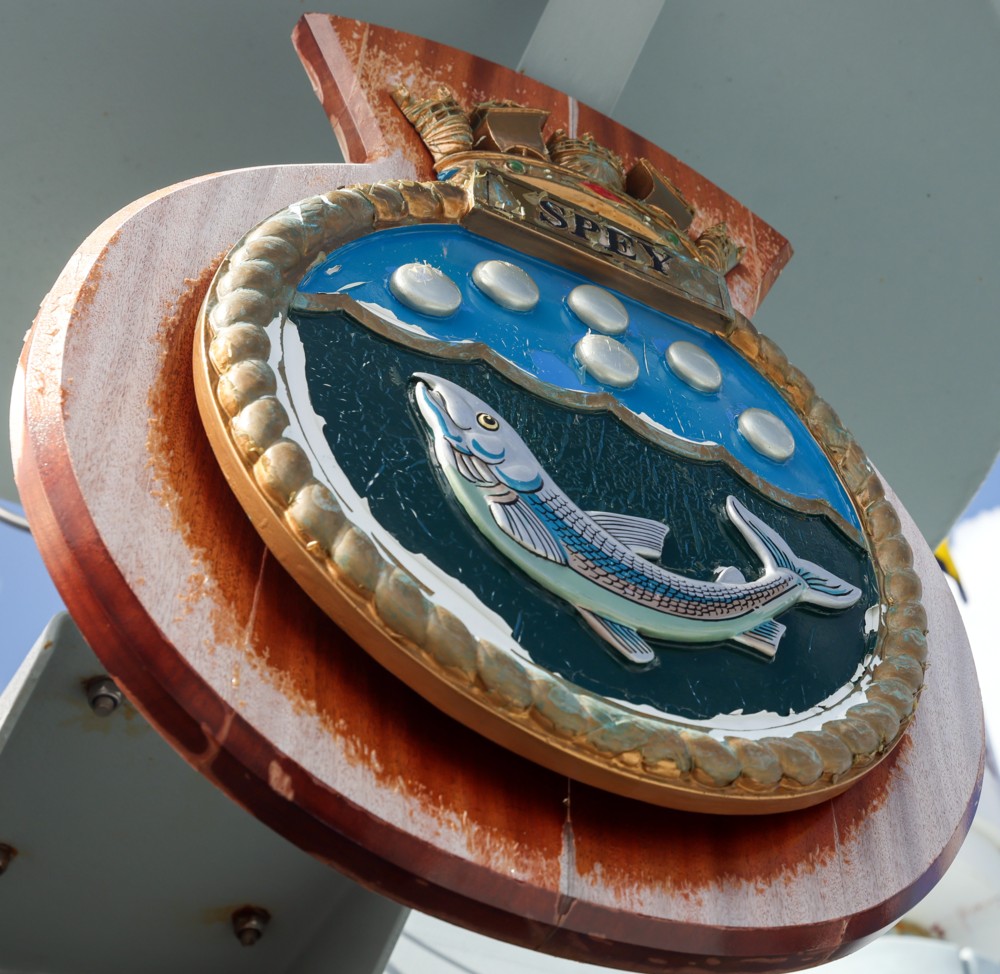 |
seaforces.org
|
Royal Navy start page
|