HOME | US Navy - ships | US Navy - air units | USMC - air units | International Navies | Weapon Systems | Special Reports
<![if !supportEmptyParas]> <![endif]>
<![if !supportEmptyParas]> <![endif]>
Royal Navy - Guided Missile Frigate
F 98 HMS Coventry
<![if !supportEmptyParas]> <![endif]>
<![if !supportEmptyParas]> 0<![endif]>
4/20
Type, class: Guided Missile Frigate; Type 22 / Broadsword class - Batch 2
Builder: Swan Hunter shipbuilding, Wallsend, U.K.
STATUS:
Awarded: December 14, 1982
Laid down: March 29, 1984
Launched: April 8, 1986
Commissioned: October 14, 1988
Decommissioned: January 17, 2002
Fate: sold to Romania on January 14, 2003 / renamed Regele Ferdinand (F 221)

Homeport: -
Namesake:
City of Coventry
Ships Motto:
-
Technical Data: see INFO > Broadsword / Type 22 class Guided Missile Frigate
<![if !supportEmptyParas]> <![endif]>
images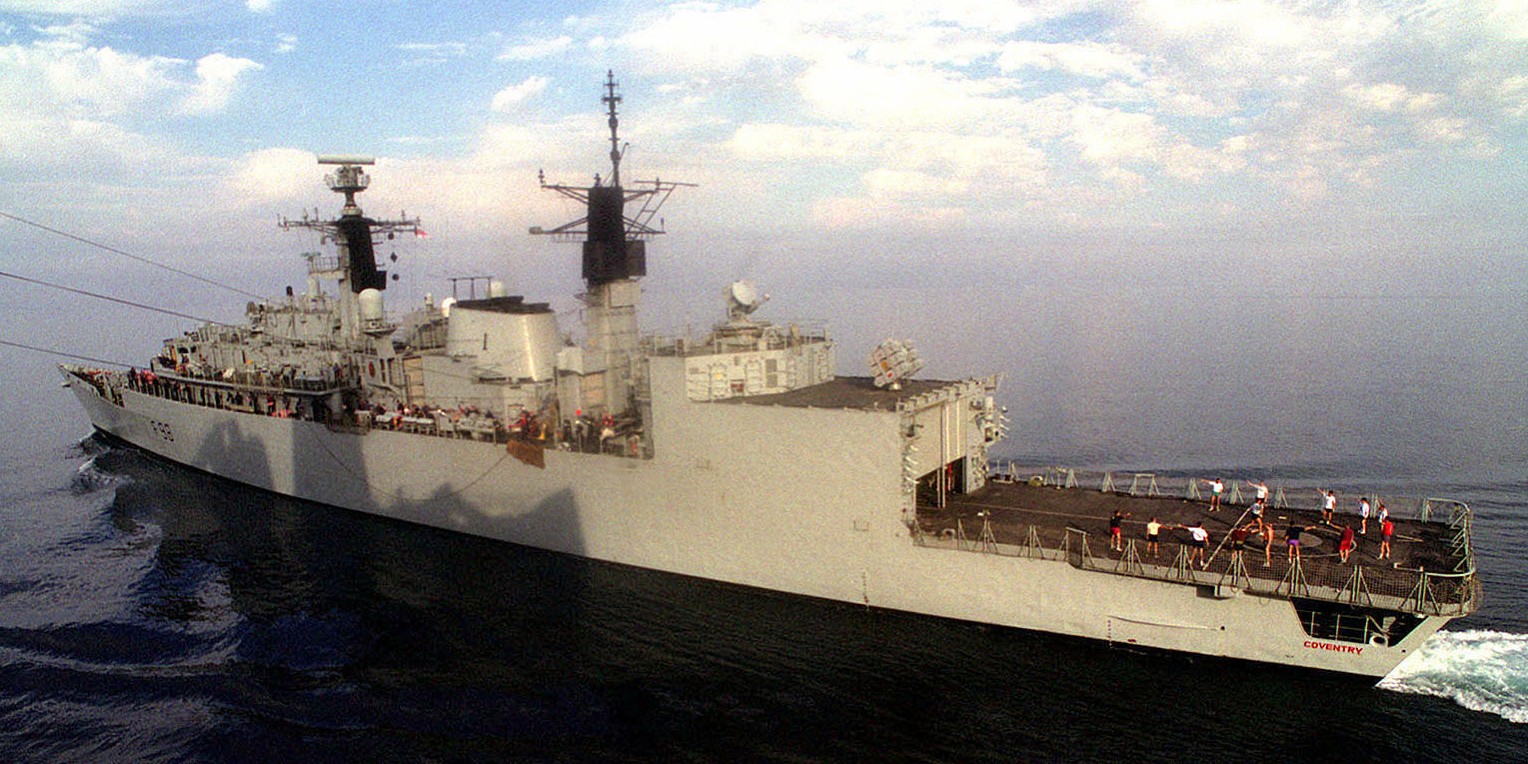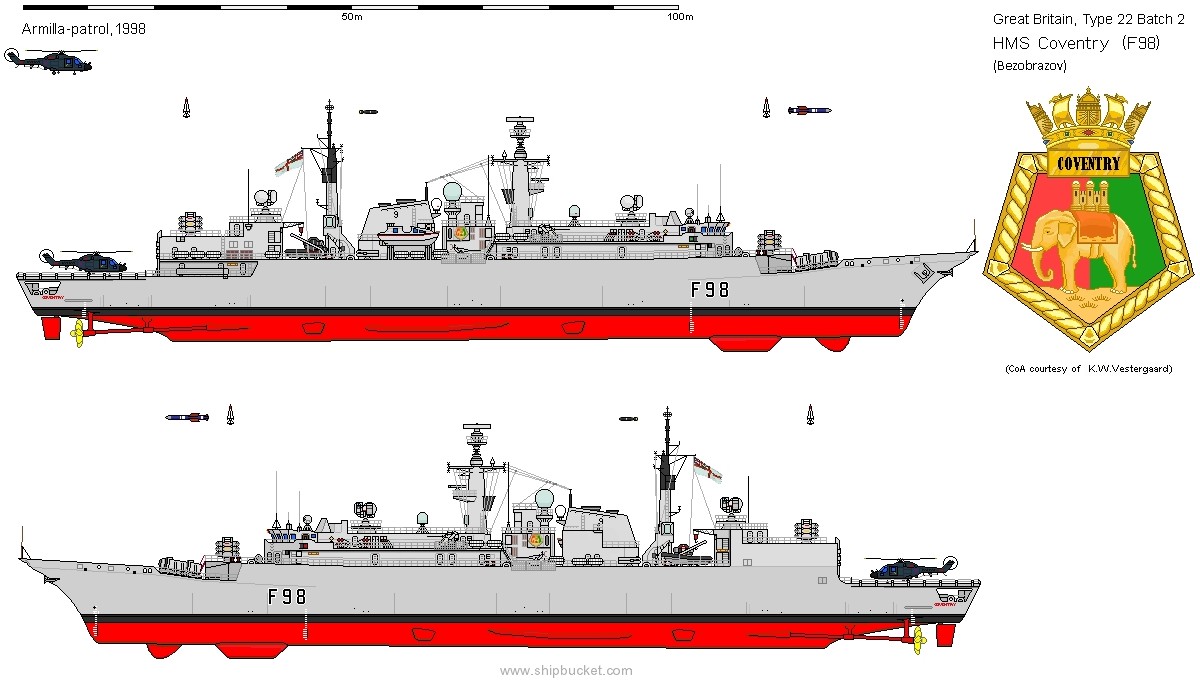 in Romanian Navy service as Regele Ferdinand (F 221) - ex HMS Coventry (F 98)
<![if !supportEmptyParas]> <![endif]>
HMS Coventry was a Type 22 frigate of the Royal Navy. She was originally intended to be named Boadicea but was named Coventry in honour of the previous Coventry, a Type 42 destroyer sunk in the Falklands War.
Following service in the Royal Navy she was purchased from the United Kingdom by the Romanian Navy on 14 January 2003, and renamed Regele Ferdinand (King Ferdinand) after Ferdinand I of Romania.
The ship was handed over to Romania on 19 August 2004, and underwent sea trials at the same time. Regele Ferdinand was commissioned into the Romanian Navy on 9 September 2004 with the pennant number F221, and is the current flagship of the Romanian Navy.
<![if !supportEmptyParas]> <![endif]>
patches + more
<![if !supportEmptyParas]> <![endif]>
|
seaforces.org
|
Royal Navy start page
|