HOME | US Navy - ships | US Navy - air units | USMC - air units | International Navies | Weapon Systems | Special Reports
Royal Navy - Frigate
F 90 HMS Belfast
| | |
| --- | --- |
| sorry, no insignia | |
12/22
Type, class: Multi-Mission Frigate / Global Combat Ship; Type 26 / City class
Builder: BAE Systems Surface Ships, Glasgow, Scotland, U.K.
STATUS:
Ordered:

July 2, 2017


Laid down: June 29, 2021
Launched: ?
Commissioned: ?
UNDER CONSTRUCTION
Homeport:
Namesake:
City of Belfast, Capital of Northern Ireland
Ships Motto:
?
Technical Data: see INFO > City / Type 26 class Frigate
images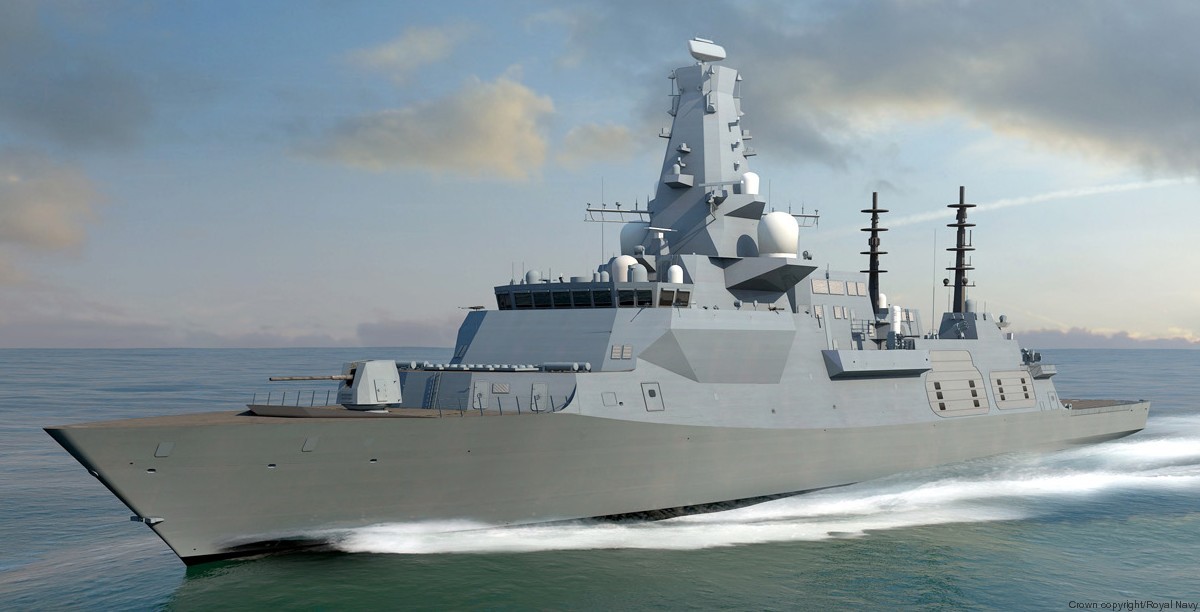 HMS Belfast (F 90):

... is a Type 26 frigate of the Royal Navy and the second vessel named after the Northern Ireland capital Belfast. In September 2017, her name was announced by the First Sea Lord. HM ships' names are selected by the Ships' Names and Badges Committee. HMS Belfast (C35) was renamed to HMS Belfast (1938) by the Imperial War Museum to avoid confusion. She was ordered on 2 July 2017. The first steel was cut on HMS Belfast 29 June 2021 by HRH The Duke of Cambridge.
Belfast

... is the capital and largest city of Northern Ireland, standing on the banks of the River Lagan on the east coast. It is the 12th-largest city in the United Kingdom and the second-largest in Ireland. It had a population of 345,418 in 2021.

By the early 19th century, Belfast was a major port. It played an important role in the Industrial Revolution in Ireland, becoming briefly the biggest linen-producer in the world, earning it the nickname "Linenopolis". By the time it was granted city status in 1888, it was a major centre of Irish linen production, tobacco-processing and rope-making. Shipbuilding was also a key industry; the Harland and Wolff shipyard, which built the RMS Titanic, was the world's largest shipyard. Belfast as of 2019 has a major aerospace and missiles industry. Industrialisation, and the inward migration it brought, made Belfast Northern Ireland's biggest city. Following the partition of Ireland in 1921, Belfast became the seat of government for Northern Ireland. Belfast's status as a global industrial centre ended in the decades after the Second World War. Belfast suffered greatly during the violence that accompanied the partition of Ireland, and especially during the more recent conflict known as the Troubles.

Belfast is still a port with commercial and industrial docks, including the Harland and Wolff shipyard, dominating the Belfast Lough shoreline. It is served by two airports: George Best Belfast City Airport, 3 miles (5 kilometres) from the city centre, and Belfast International Airport 15 miles (24 kilometres) west of the city. The Globalization and World Cities Research Network (GaWC) listed Belfast as a Gamma + global city in 2020.
patches + more
|
seaforces.org
|
Royal Navy start page
|