HOME | US Navy - ships | US Navy - air units | USMC - air units | International Navies | Weapon Systems | Special Reports
Royal Navy - Frigate
F 89 HMS Cardiff
12/22
Type, class: Multi-Mission Frigate / Global Combat Ship; Type 26 / City class
Builder: BAE Systems Surface Ships, Glasgow, Scotland, U.K.
STATUS:
Ordered:

July 2, 2017


Laid down: August 14, 2019
Launched: 2023 ?
Commissioned: ??
UNDER CONSTRUCTION
Homeport:
Namesake:
City of Cardiff, Capital of Wales
Ships Motto:
?
Technical Data: see INFO > City / Type 26 class Frigate
images
HMS Cardiff (F 89):

... is the second Batch 1 Type 26 frigate to be built for the Royal Navy. The first steel was cut on 14 August 2019. The Type 26 class will partially replace the navy's thirteen Type 23 frigates, and will be a multi-mission warship designed for anti-submarine warfare, air defence and general purpose operations.

The frigate is currently being constructed at the BAE Systems shipyard in Govan, Glasgow along with her sister ships HMS Glasgow and Belfast and will be the second to enter production as part of the £3.7 billion contract for the three ships, announced by the MoD in 2017.
Cardiff

... is the capital and largest city of Wales. It forms a principal area, officially known as the City and County of Cardiff (Welsh: Dinas a Sir Caerdydd), and the city is the eleventh-largest in the United Kingdom. Located in the south-east of Wales and in the Cardiff Capital Region, Cardiff is the county town of the historic county of Glamorgan and in 1974-1996 of South Glamorgan. It belongs to the Eurocities network of the largest European cities. A small town until the early 19th century, its prominence as a port for coal when mining began in the region helped its expansion. In 1905, it was ranked as a city and in 1955 proclaimed capital of Wales. Cardiff Built-up Area covers a larger area outside the county boundary, including the towns of Dinas Powys and Penarth.
patches + more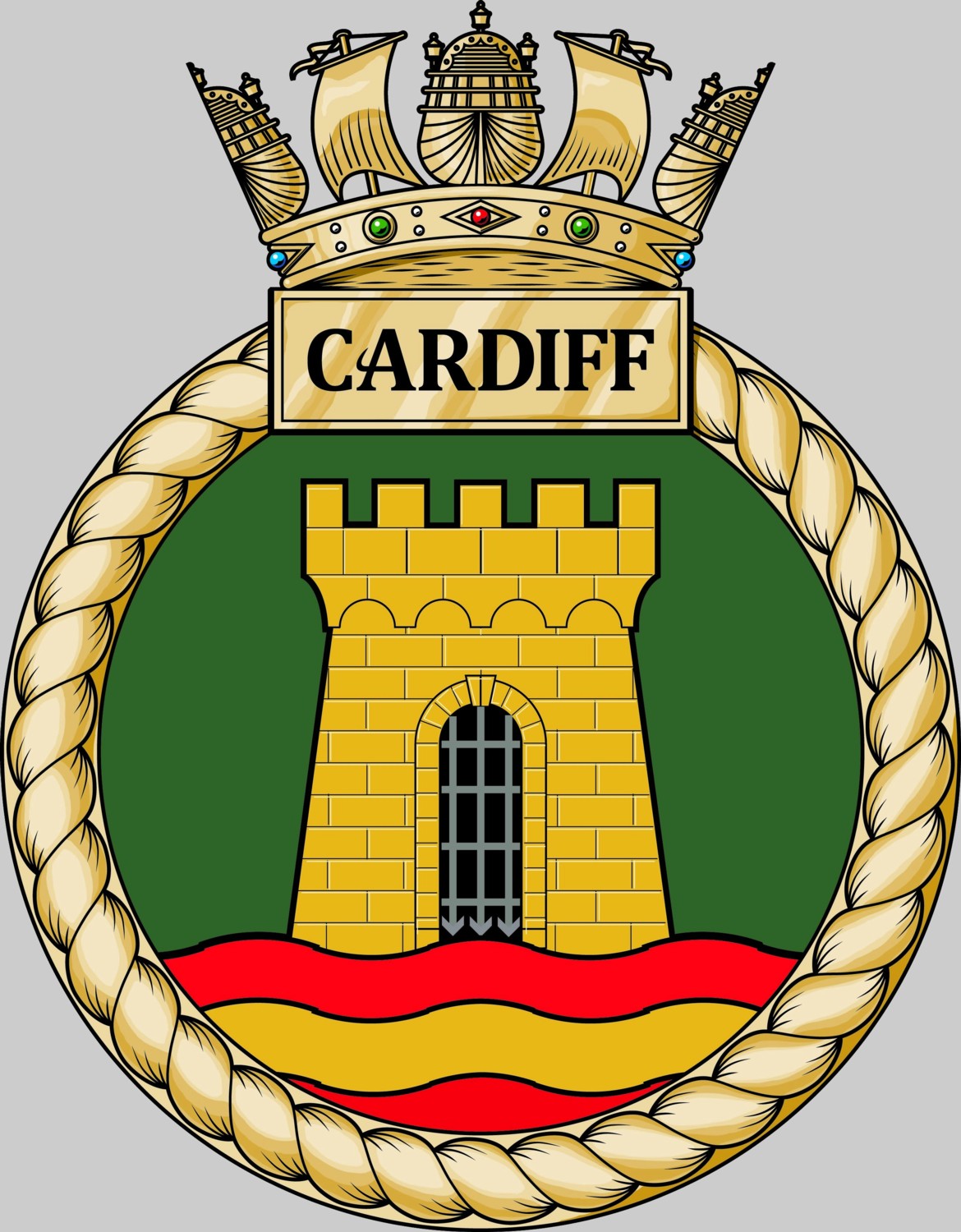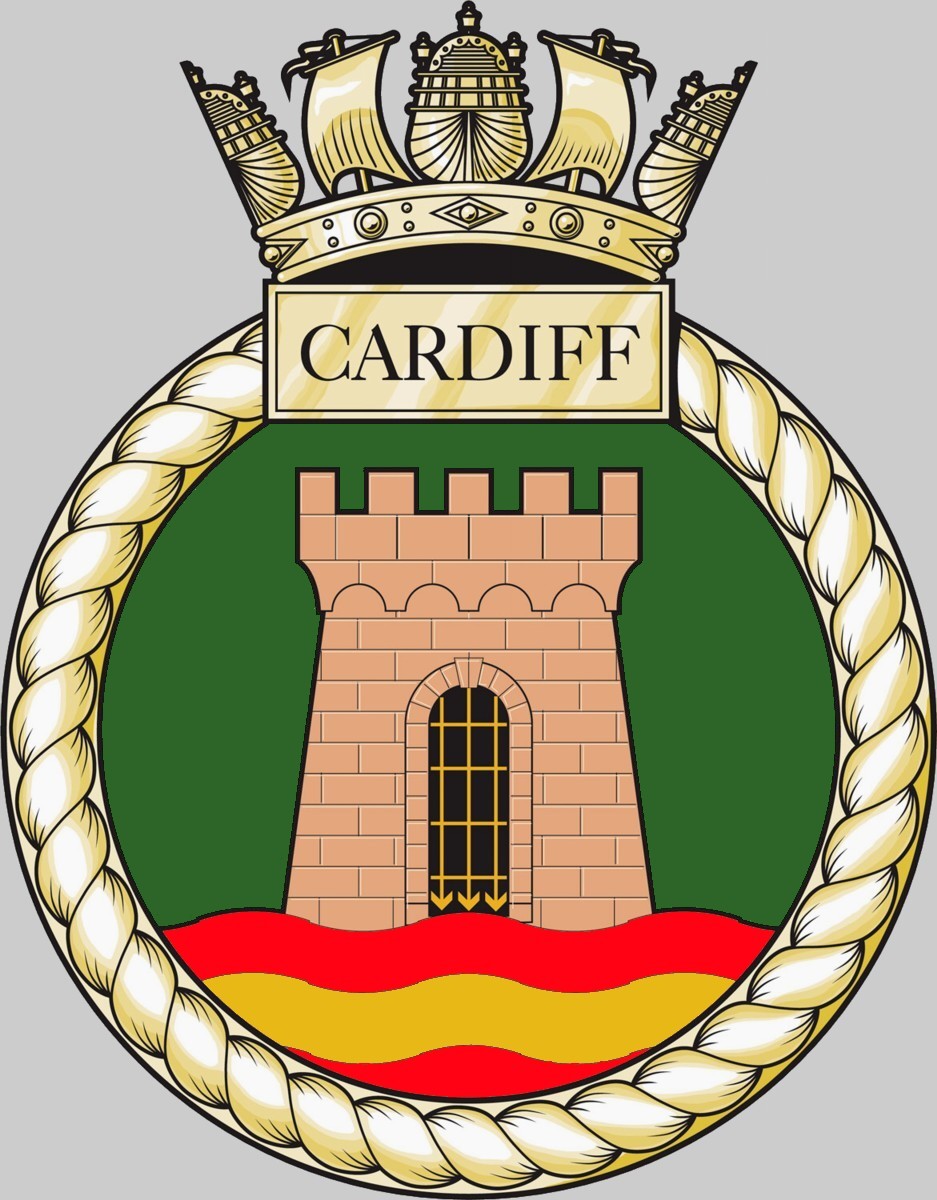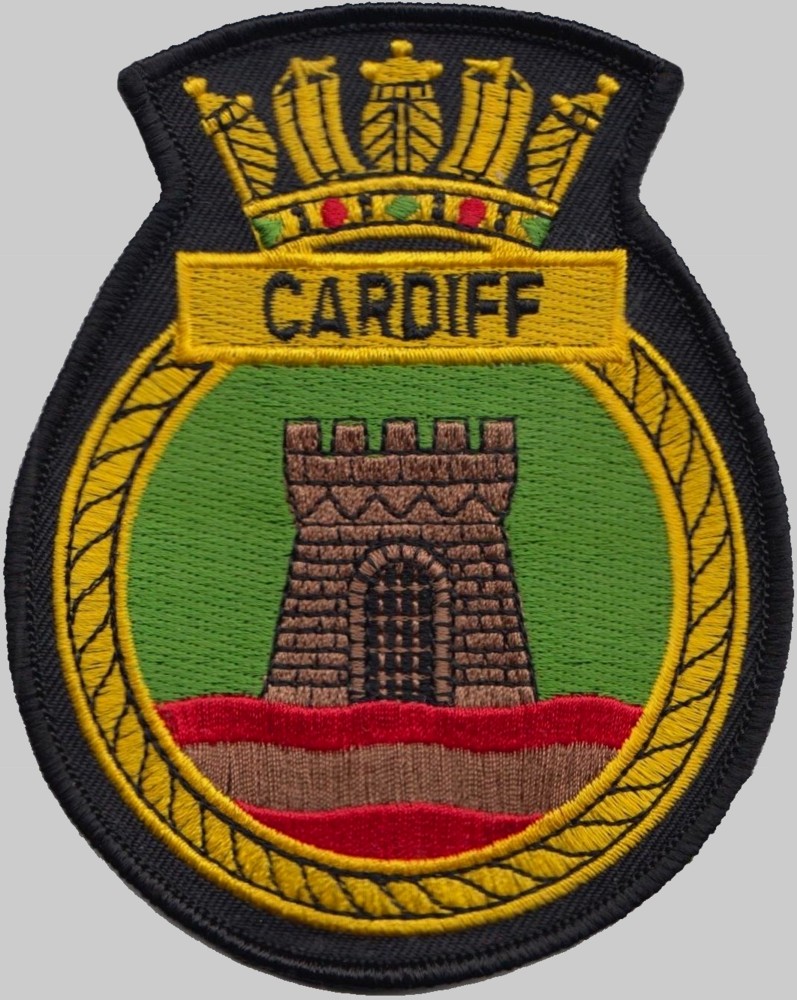 |
seaforces.org
|
Royal Navy start page
|