HOME | US Navy - ships | US Navy - air units | USMC - air units | International Navies | Weapon Systems | Special Reports
Royal Navy - Frigate
F 88 HMS Glasgow
12/22
Type, class: Multi-Mission Frigate / Global Combat Ship; Type 26 / City class
Builder: BAE Systems Surface Ships, Glasgow, Scotland, U.K.
STATUS:
Ordered:

July 2, 2017


Laid down: July 20, 2017
Launched: December 3, 2022
Commissioned: ??
OUTFITTING + TRIALS
Homeport:
Namesake:
City of Glasgow, Scotland
Ships Motto:
?
Technical Data: see INFO > City / Type 26 class Frigate
images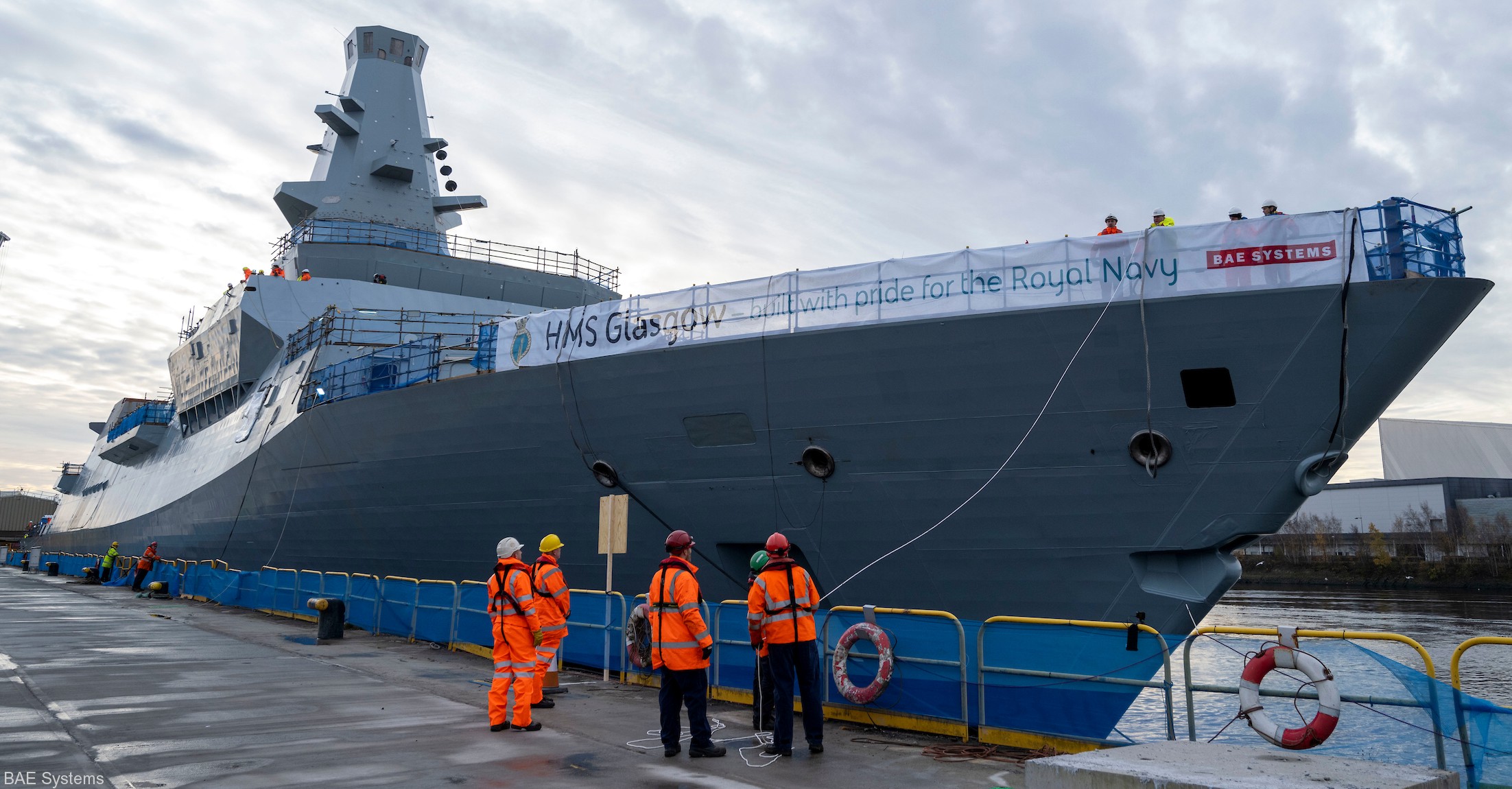 at BAE Systems site in Scotstoun, Glasgow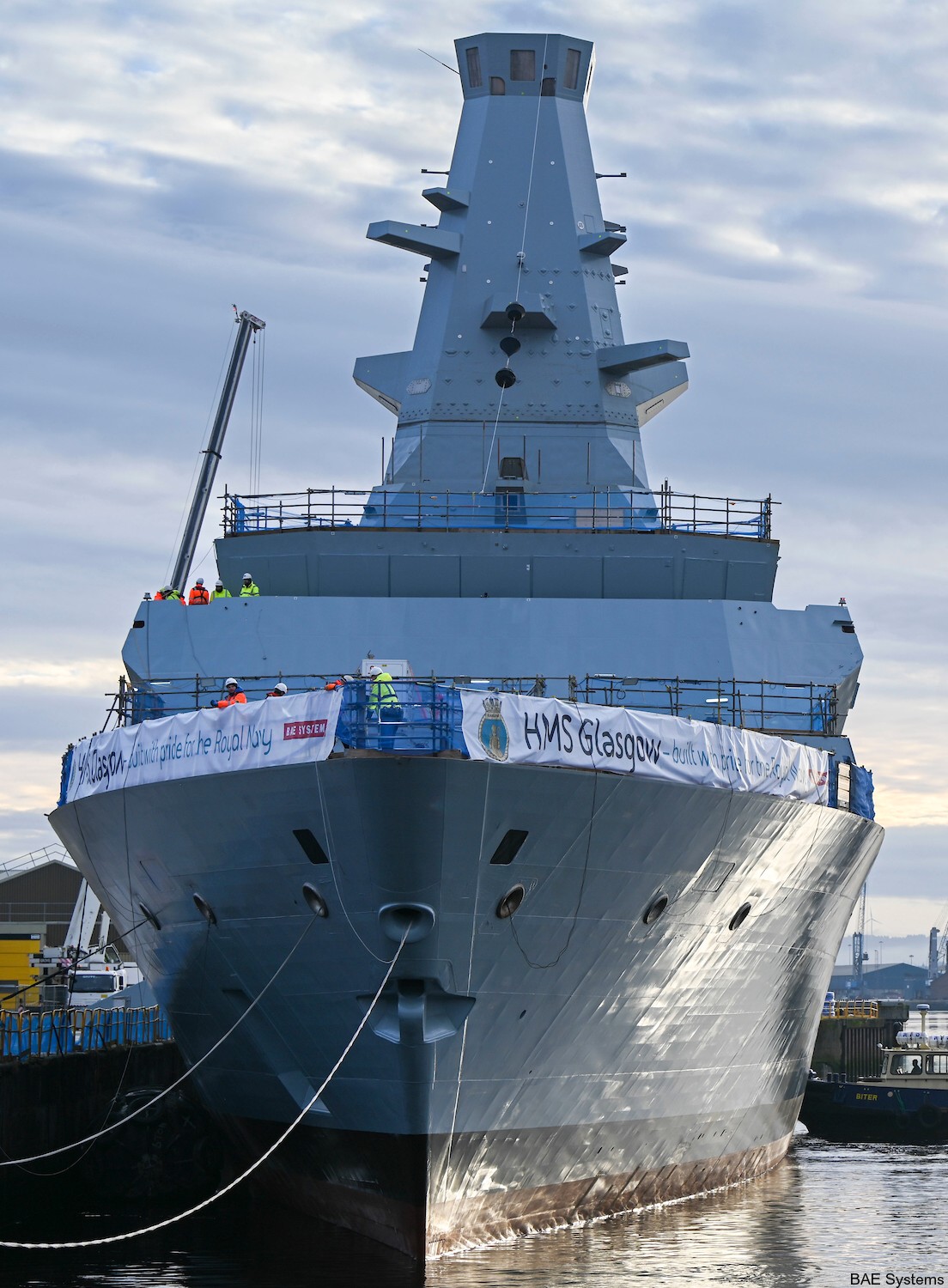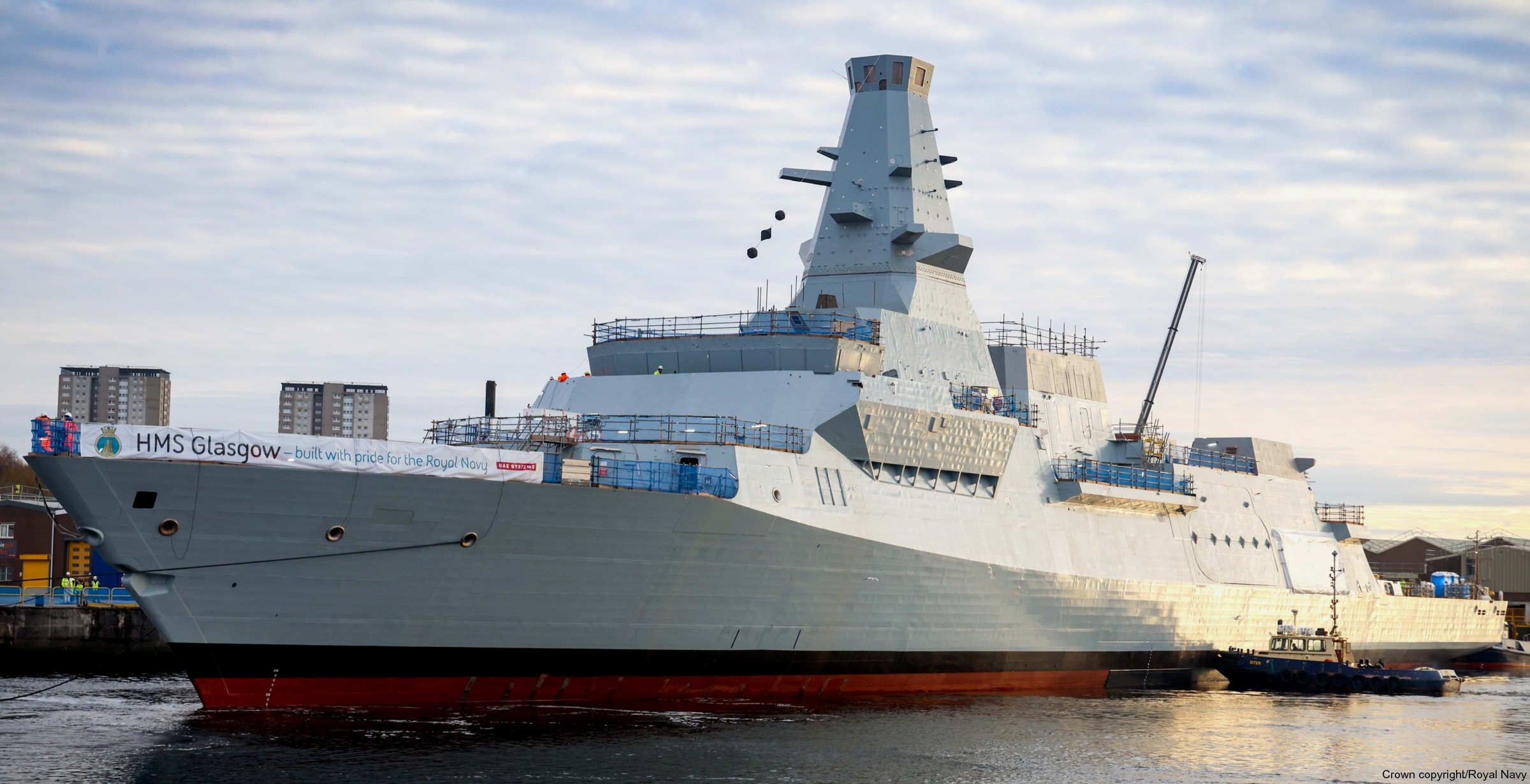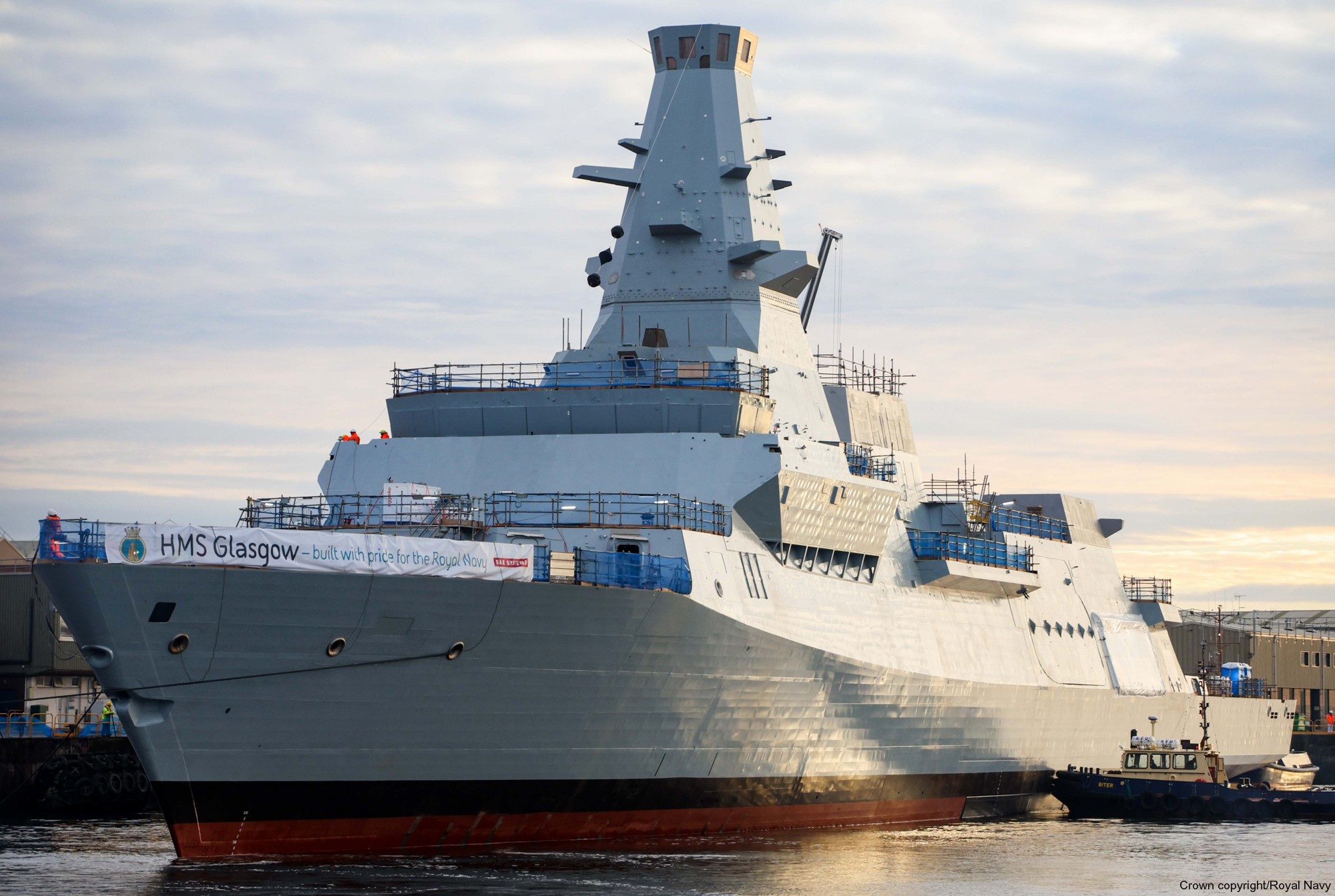 HMS Glasgow has been lowered into the waters of the River Clyde, with her hull submerging into the water for the first time.
As the sun was setting at Glen Mallan, on the shores of Loch Long, the barge carrying the ship was sunk into the waters and the ship was successfully floated off.
She was then towed to Scotstoun where her build continues.



moving down the river Clyde from the Govan site to Scotstoun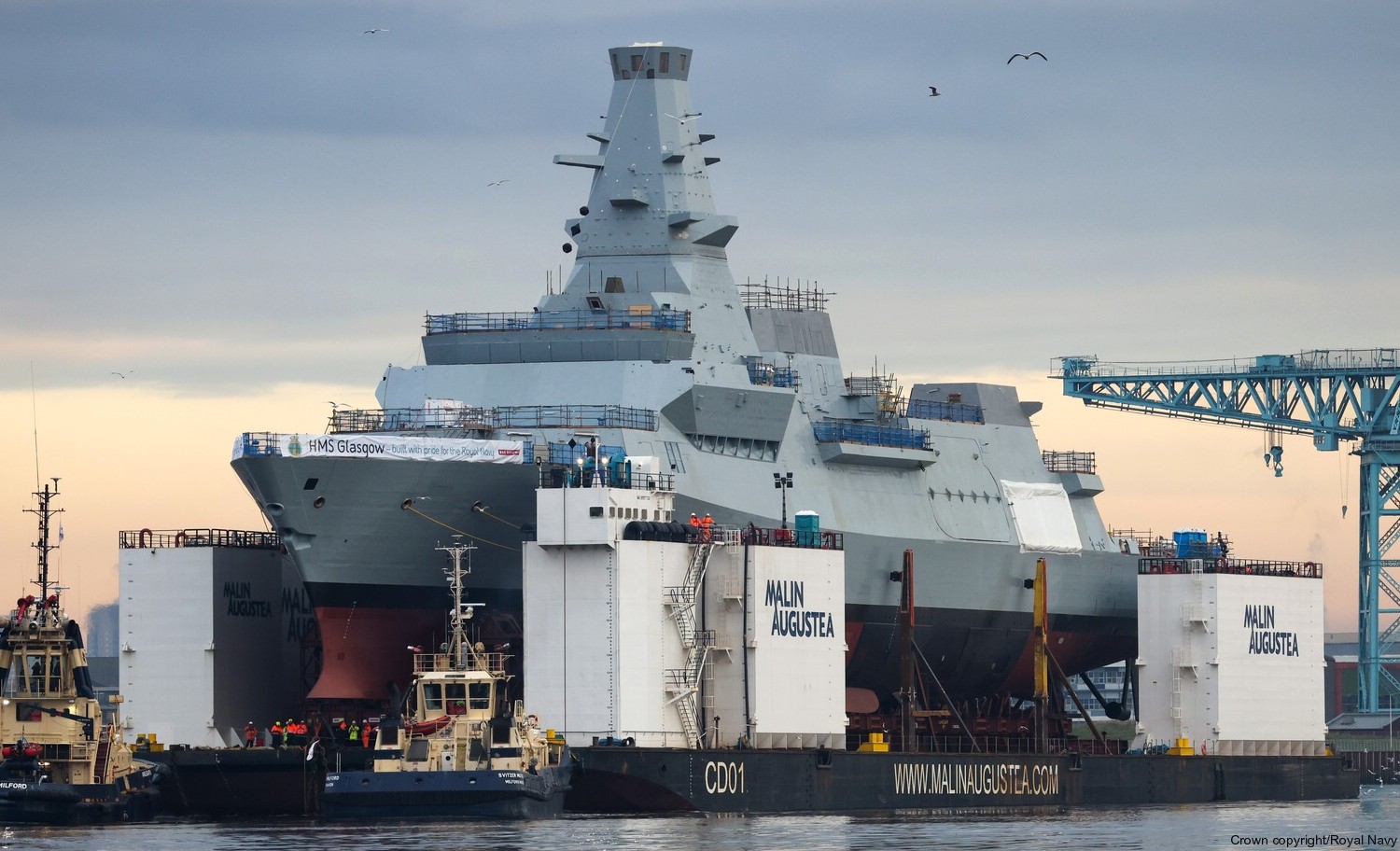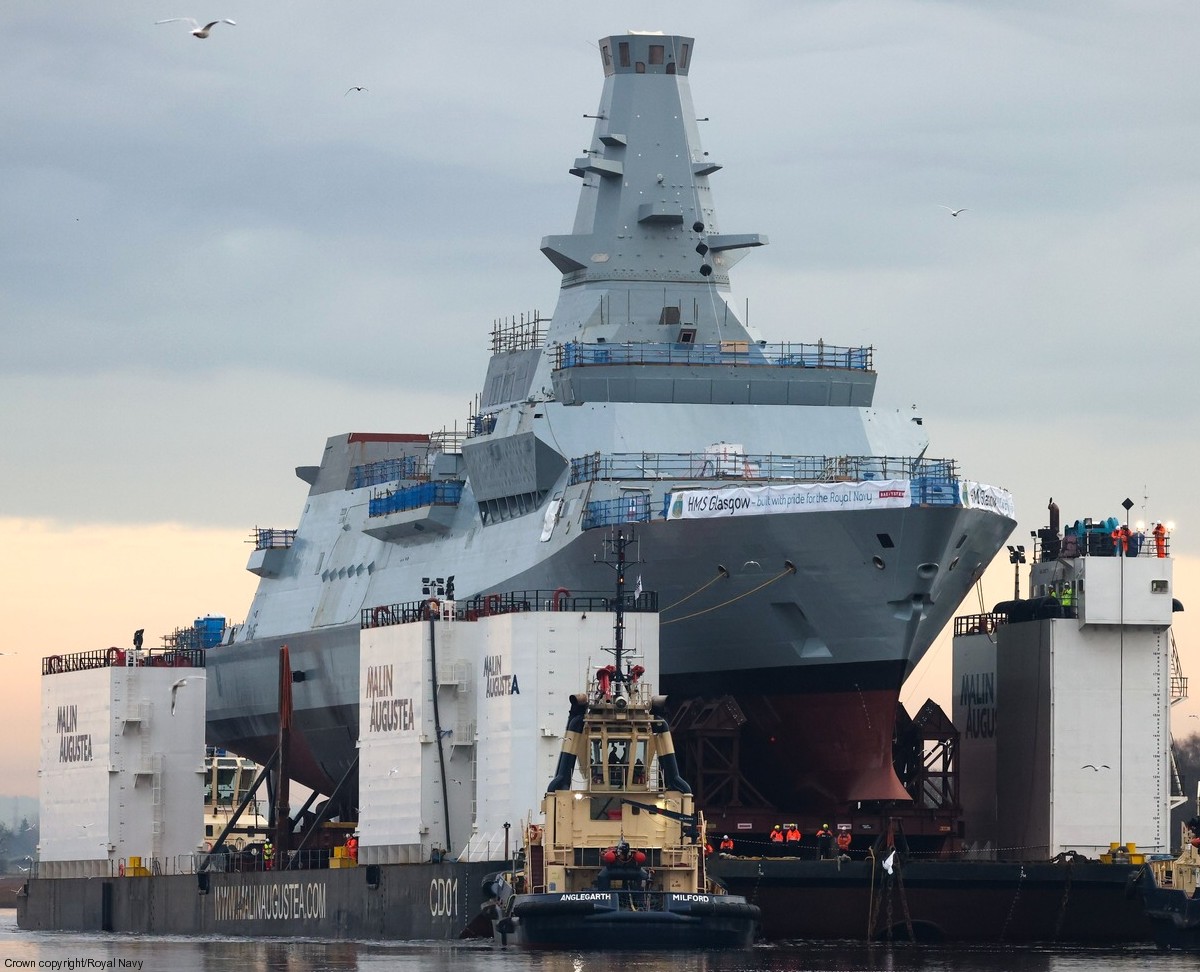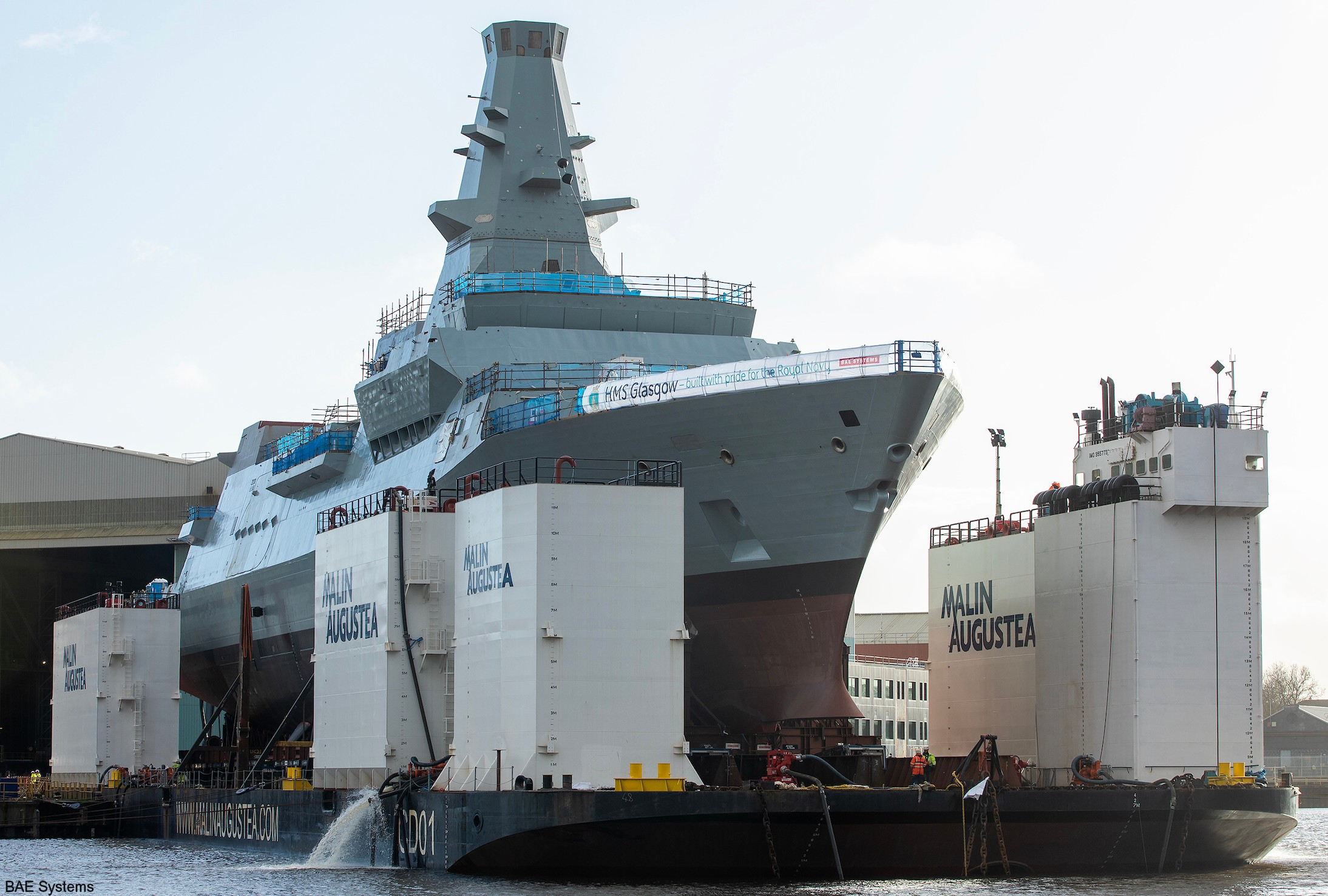 departing BAE Systems Govan, Glasgow on the Malin Augustea barge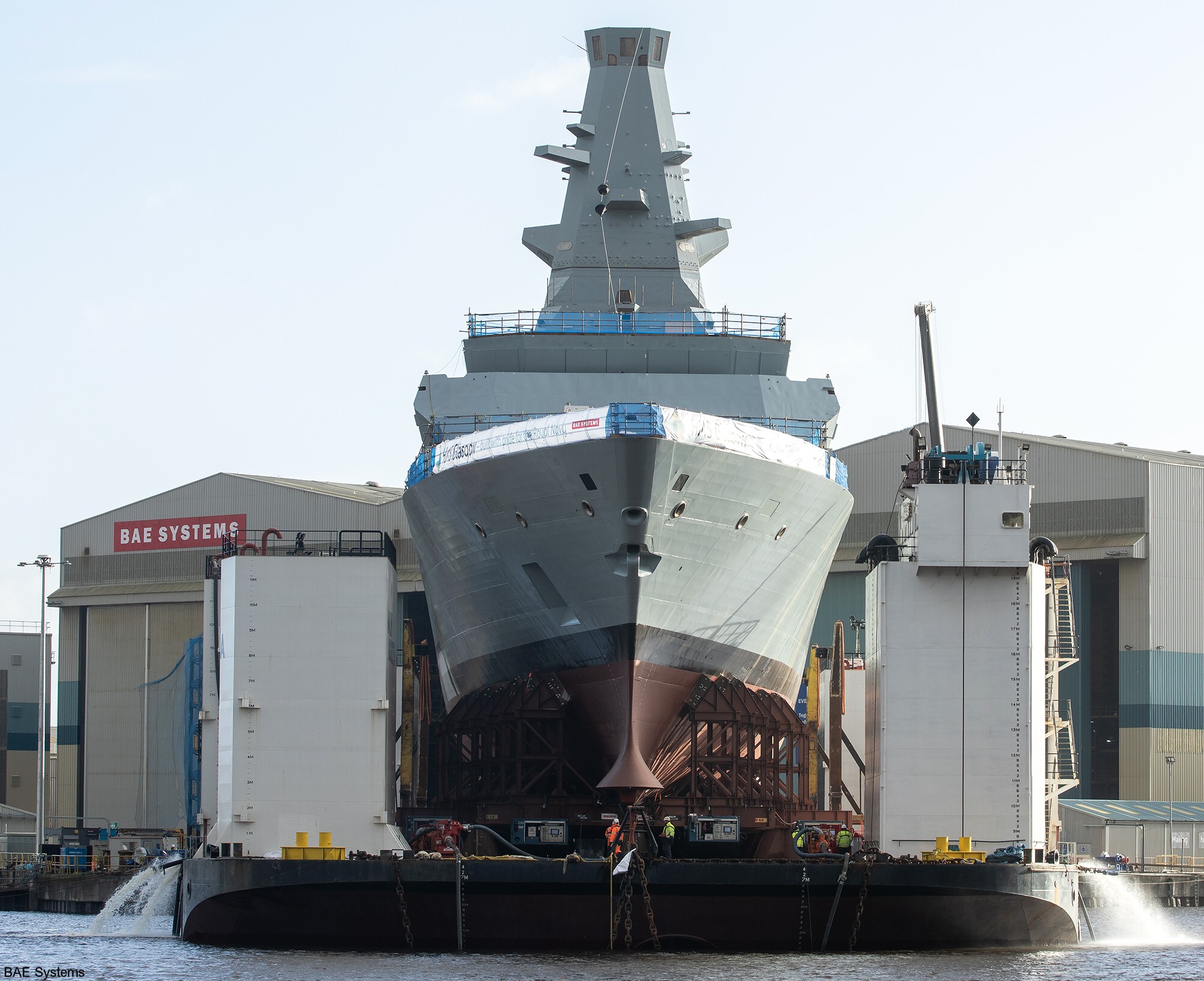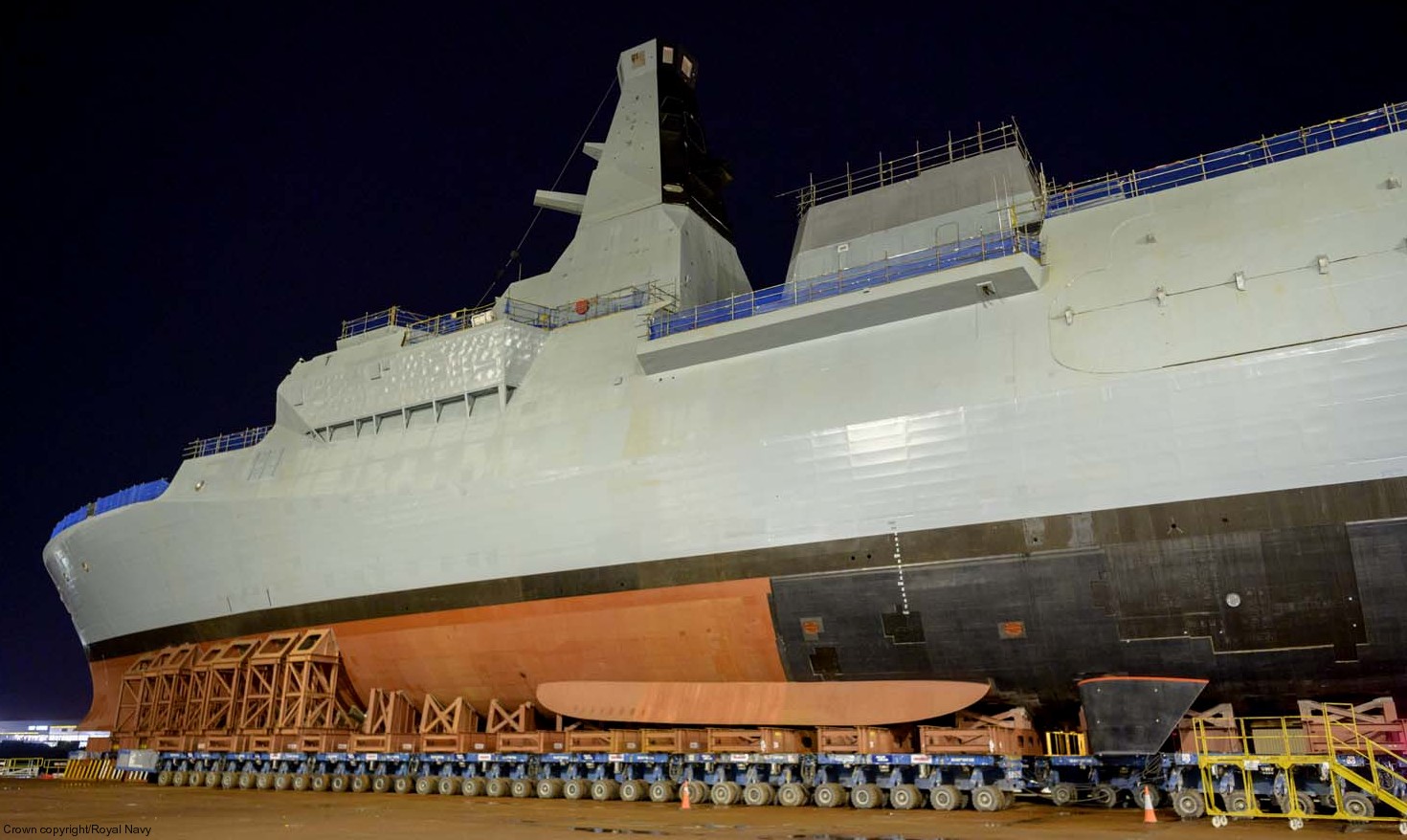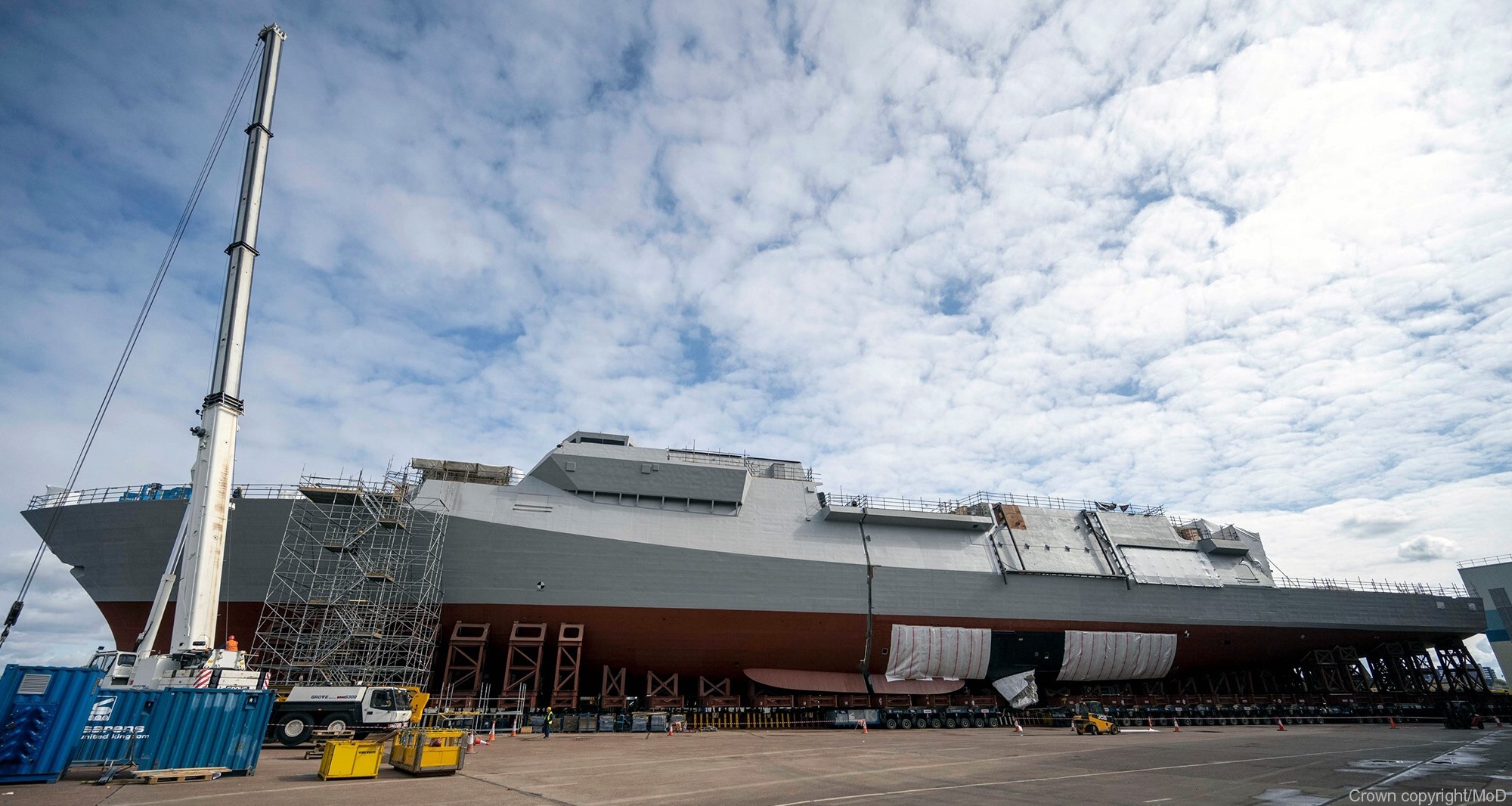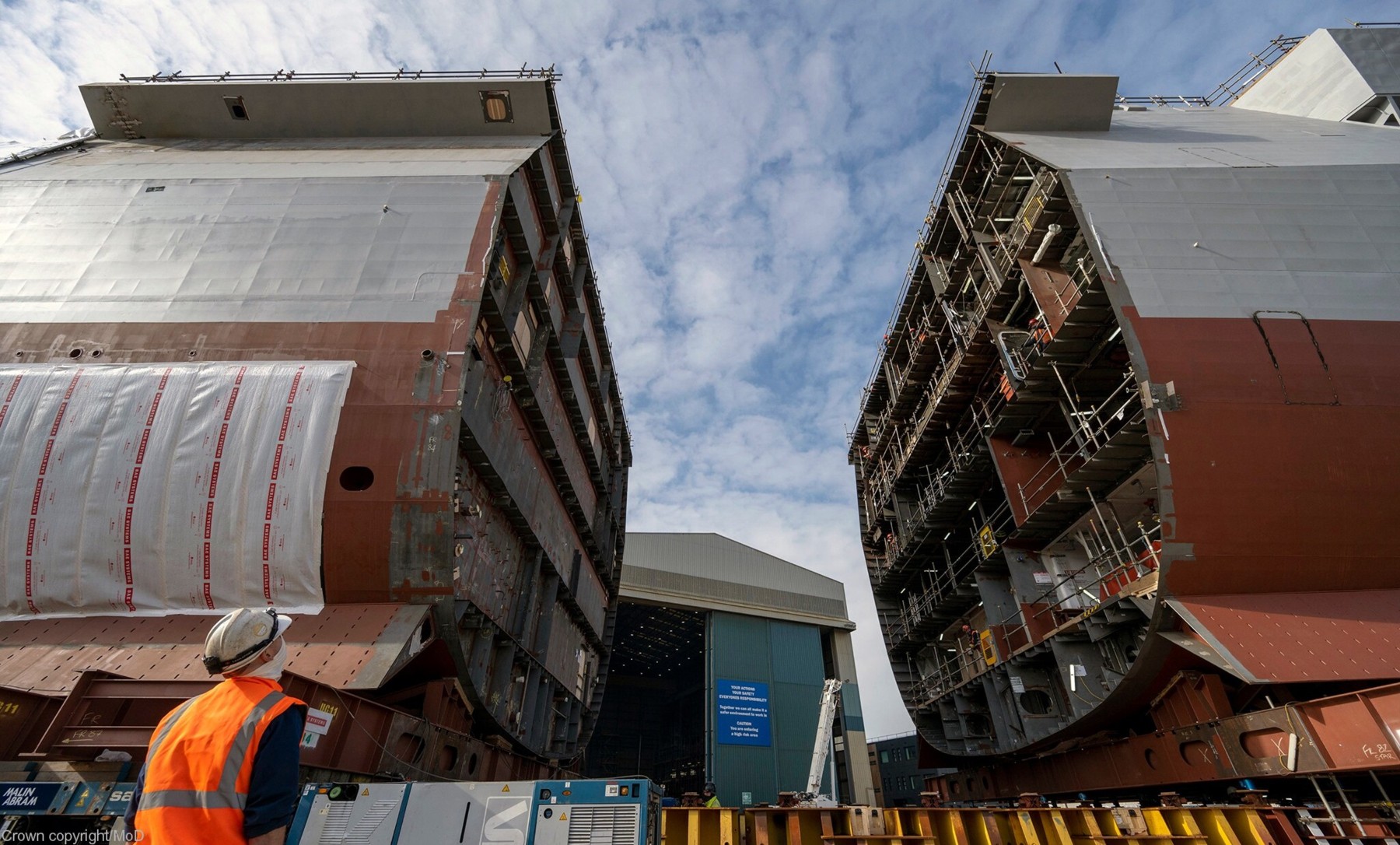 HMS Glasgow (F 88):

... is the first Type 26 frigate to be built for the United Kingdom's Royal Navy. The Type 26 class will partially replace the navy's thirteen Type 23 frigates, and will be a multi-mission warship designed to support anti-submarine warfare, air defence and general purpose operations.

The ship is being assembled on the River Clyde in Glasgow. The first steel was cut for Glasgow in July 2017 with the ship expected to be delivered in 2024 and operational in about 2026. In January 2018, work started on the second hull section.

In January 2020, the Royal Navy announced that the ship was more than halfway through construction. In July 2020, the Royal Navy announced that work on the final section of Glasgow has started.

On 18 April 2021, the fore section of the ship moved out from its building shed on the Clyde, and on 1 May 2021 was joined with its aft section for the first time. She was then launched on 25 November 2022 in preparation for tow to the BAE Scotstoun shipyard for her fitting out. In October 2022, the Secretary of State for Defence, Ben Wallace, stated that the initial operating capability (IOC) for the ship had slipped from 2027 to 2028.



source: wikipedia
Glasgow

... is the most populous city in Scotland and the fourth-most populous city in the United Kingdom, as well as being the 27th largest city by population in Europe. In 2020, it had an estimated population of 635,640. Straddling the border between historic Lanarkshire and Renfrewshire, the city now forms the Glasgow City Council area, one of the 32 council areas of Scotland, and is governed by Glasgow City Council. It is situated on the River Clyde in the country's West Central Lowlands.
patches + more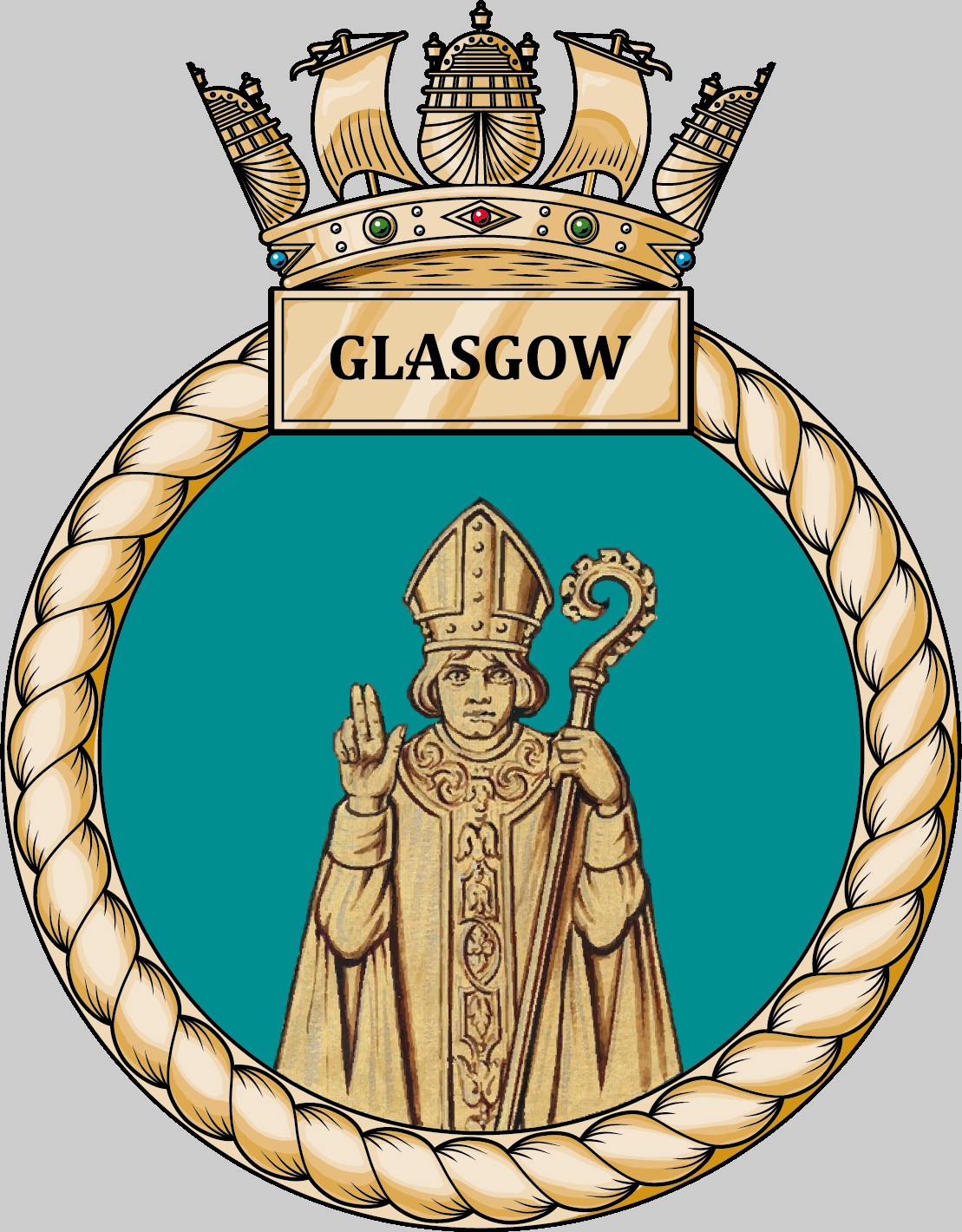 |
seaforces.org
|
Royal Navy start page
|