HOME | US Navy - ships | US Navy - air units | USMC - air units | International Navies | Weapon Systems | Special Reports
Royal Navy / Royal Fleet Auxilary - Dock Landing Ship
L 3009 RFA Cardigan Bay
12/22
Type, class: Dock Landing Ship - LSD / Bay class
Builder: BAE Systems Naval Ships, Govan, Glasgow, Scotland, UK
STATUS:
Awarded: November 19, 2001
Laid down: October 13, 2003
Launched: April 8/9, 2005
In Service: December 18, 2006
IN SERVICE
Homeport: ?
Technical Data:
see
INFO > Bay class Dock Landing Ship
images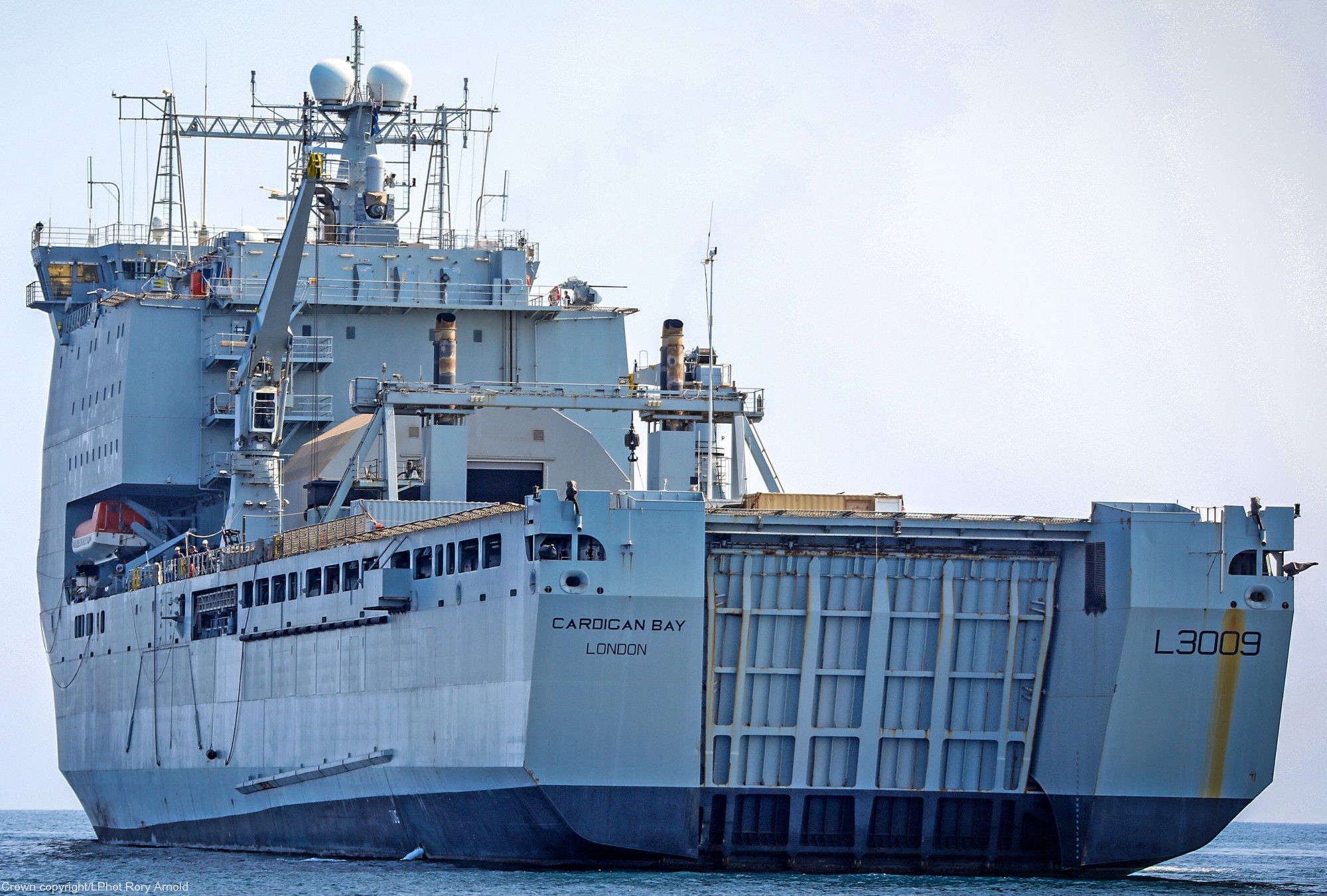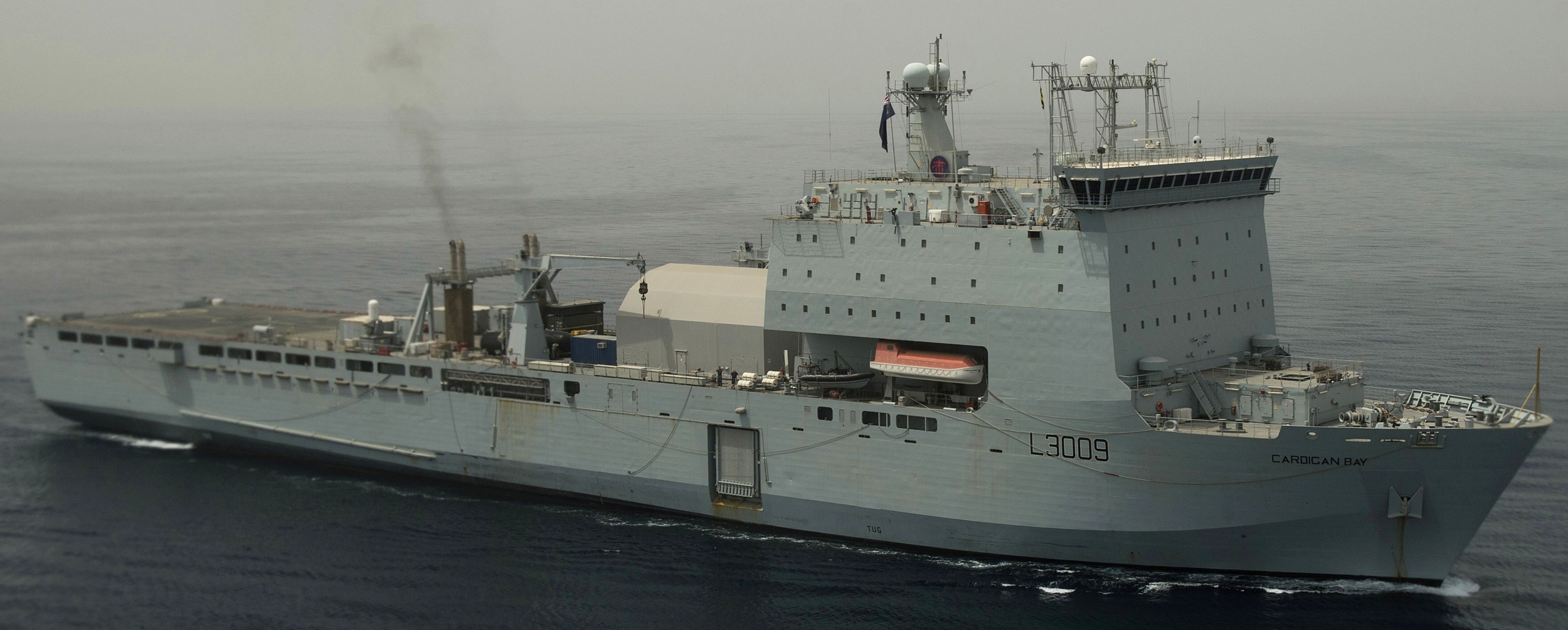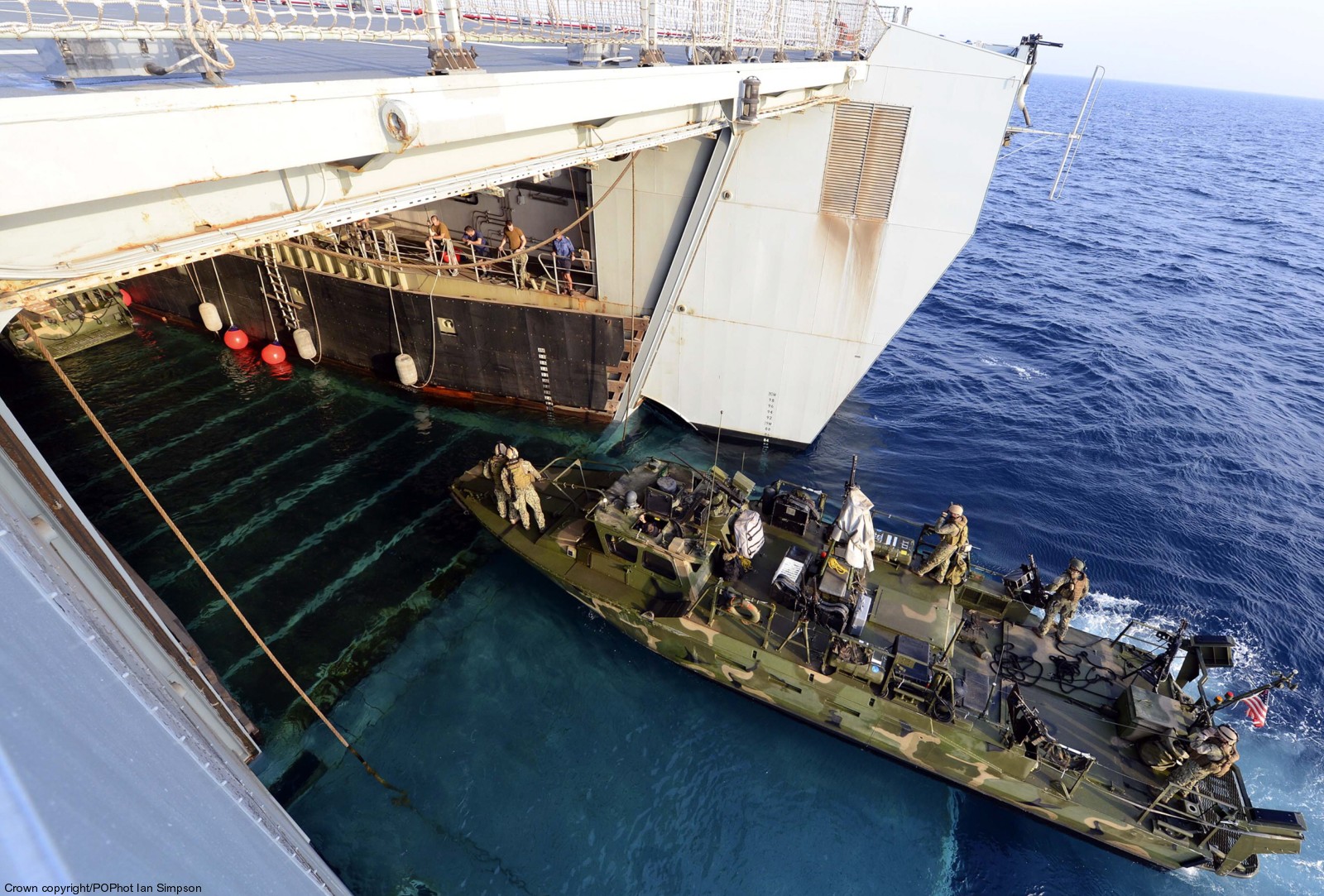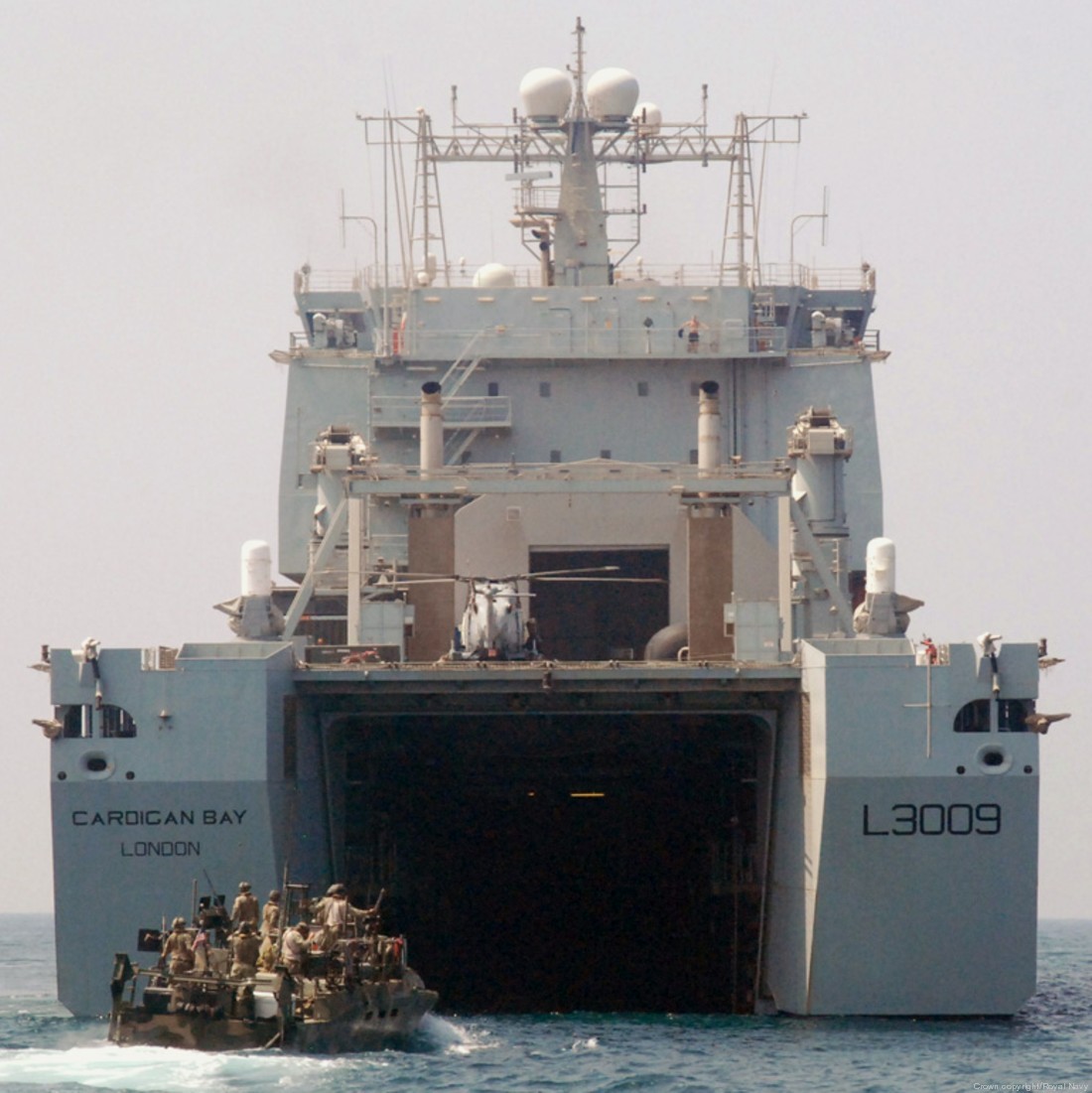 Cardigan Bay has been deployed as part of the Royal Navy Response Force Task Group, carrying elements of 40 Commando.

In June 2011, the vessel headed to Yemen to aid with the potential evacuation of British citizens affected by the ongoing unrest in the country. In July 2011, she docked at Berbera, and a landing craft from Cardigan Bay landed two BvS 10 Viking armoured vehicles and Royal Marines of 539 Assault Squadron in Somaliland. They penetrated several miles of "bandit country" to meet up with an important clan chief and take him back to Cardigan Bay for a meeting with MI6 and Foreign Office officials. This was part of Exercise Somaliland Cougar, an operation to train Somali coastguards in anti-piracy techniques and to establish relationships with tribal leaders.

In 2013, Cardigan Bay exercised with the COUGAR 13 task group.

While east of Suez, Cardigan Bay participated in several exercises including IMCMEX 2014.[11] Upon her return to the UK, Cardigan Bay underwent a major refit in Falmouth followed by sea trials and FOST in April 2017 in preparation for deployment later in the year.[12] By June 2017, Cardigan Bay was back in the Indian Ocean and assisted HMS Monmouth in the rescue of a crewman from the sunken tanker Rama 2.

Prior to May 2021, Cardigan Bay was the support ship permanently based at HMS Jufair supporting the Royal Navy on Operation Kipion. In May 2021, she was relieved in that role by RFA Lyme Bay. In May 2022 it was reported that the ship had completed refit in Falmouth and was earmarked to return to the Persian Gulf, replacing Lyme Bay.



source: wikipedia
Cardigan Bay

... (Welsh: Bae Ceredigion) is a large inlet of the Irish Sea, indenting the west coast of Wales between Bardsey Island, Gwynedd in the north, and Strumble Head, Pembrokeshire at its southern end. It is the largest bay in Wales.
patches + more
|
seaforces.org
|
Royal Navy start page
|