HOME | US Navy - ships | US Navy - air units | USMC - air units | International Navies | Weapon Systems | Special Reports
Royal Navy / Royal Fleet Auxilary - Dock Landing Ship
L 3007 RFA Lyme Bay
12/22
Type, class: Dock Landing Ship - LSD / Bay class
Builder: Swan Hunter Shipbuilding, Wallsend / BAE Systems Naval Ships, Govan, UK
STATUS:
Awarded: December 18, 2000
Laid down: November 22, 2002
Launched: September 3, 2005
In Service: November 26, 2007
IN SERVICE
Homeport: ?
Technical Data:
see
INFO > Bay class Dock Landing Ship
images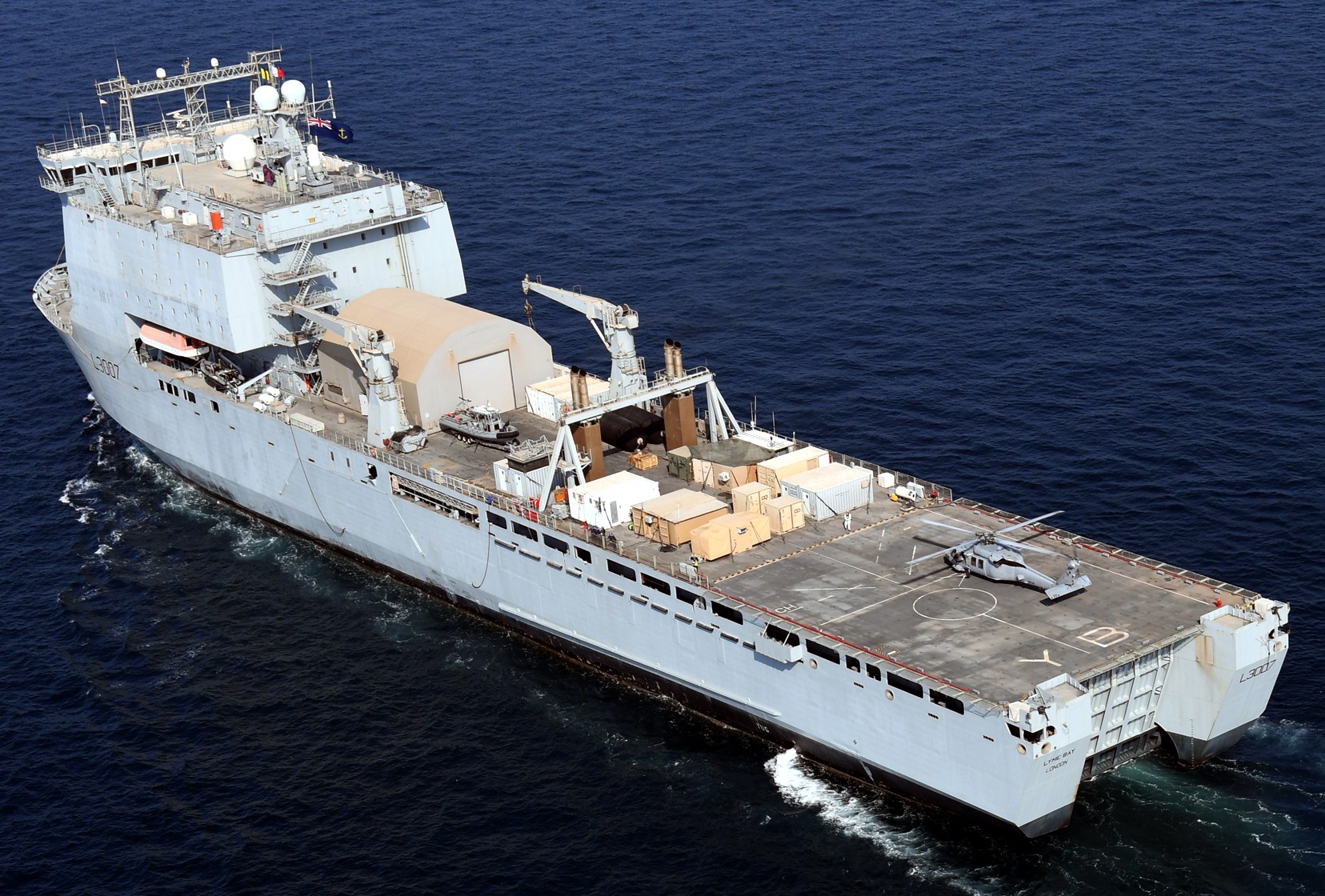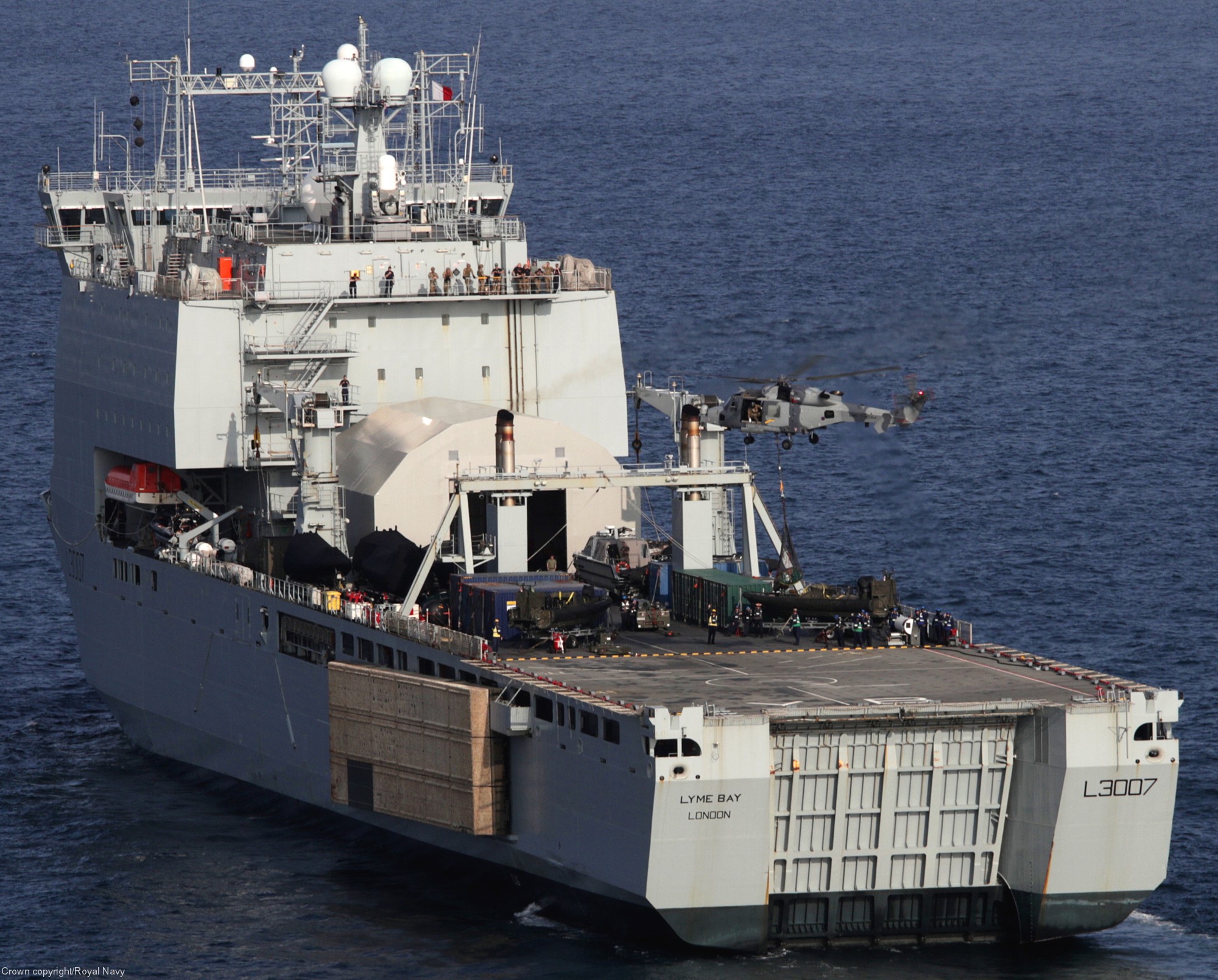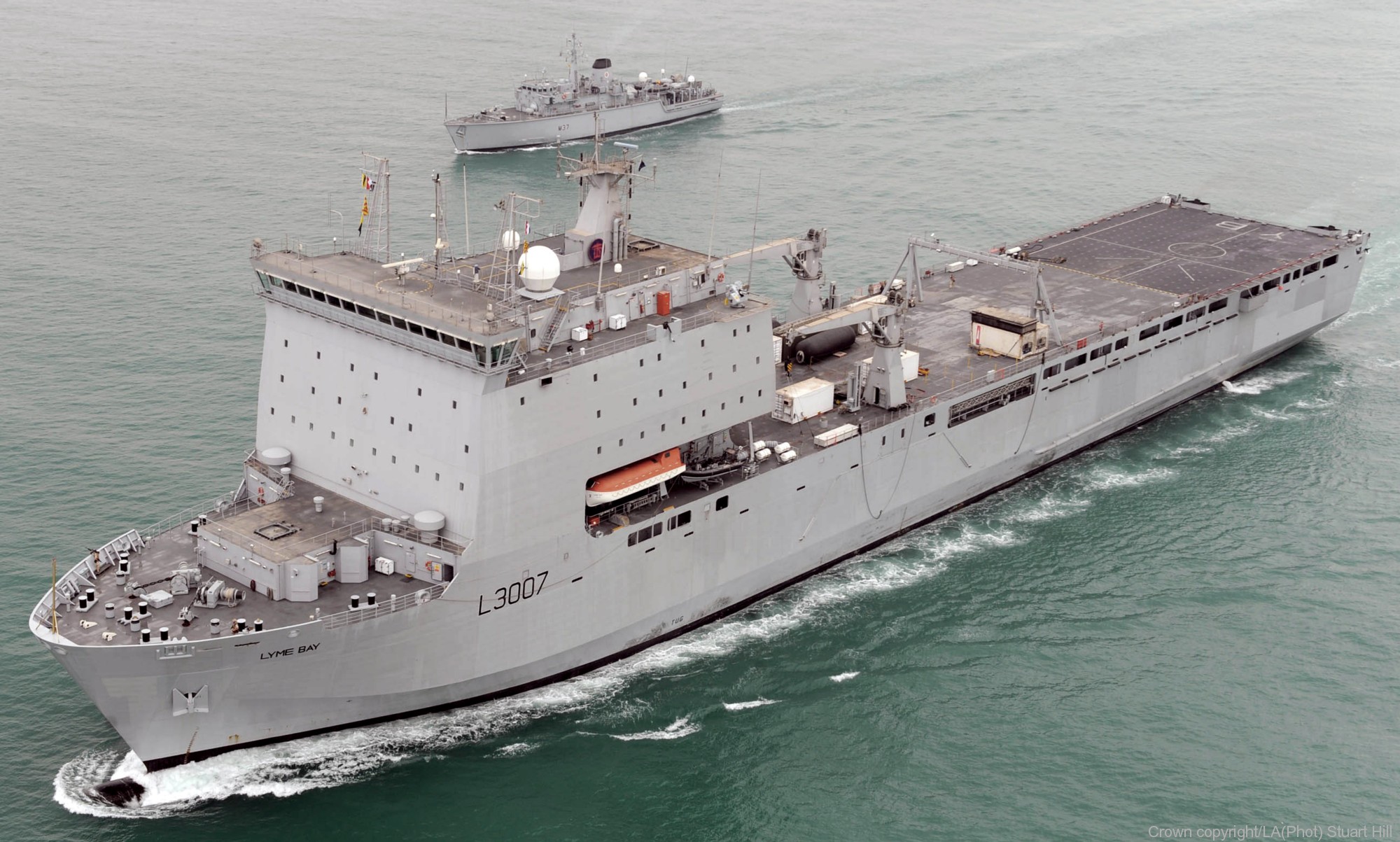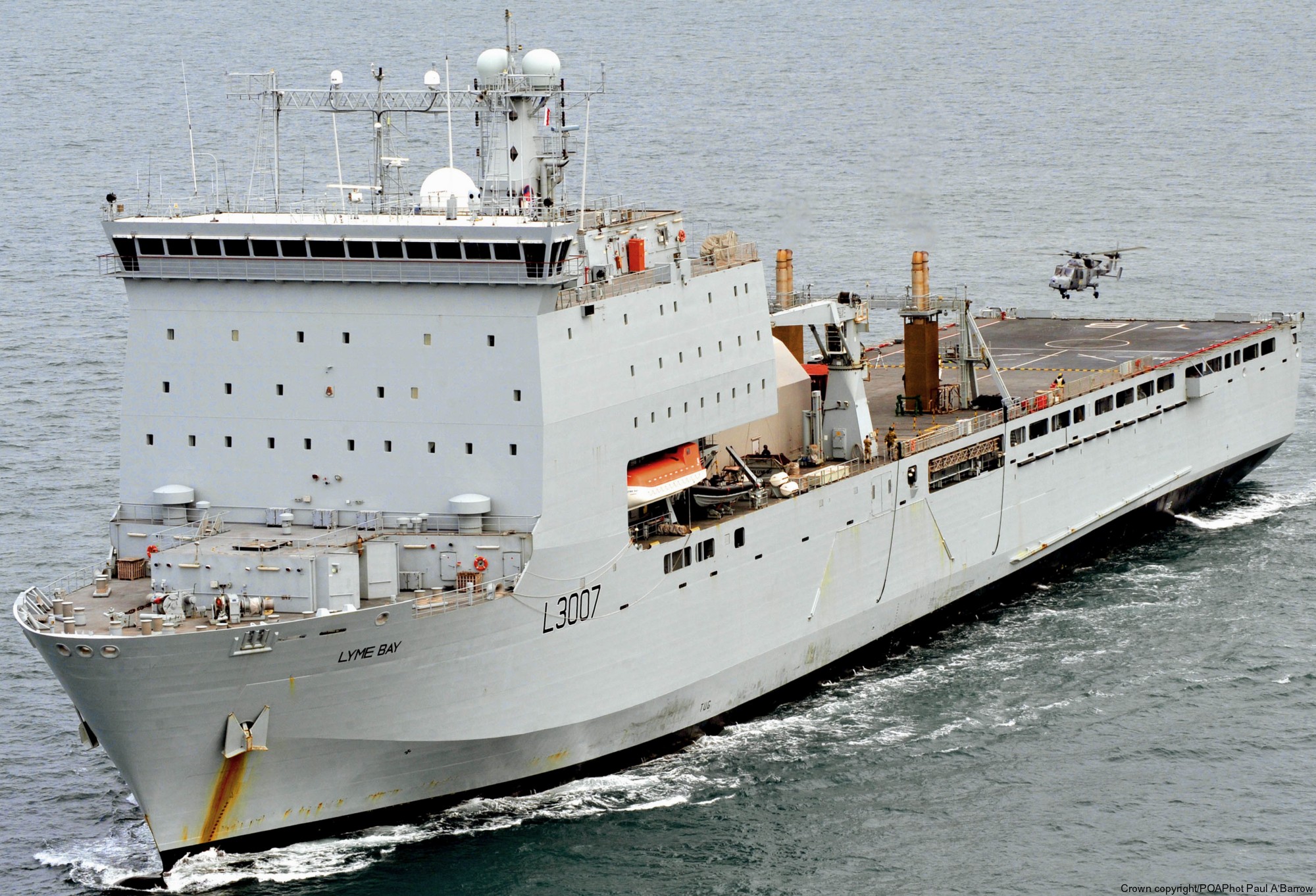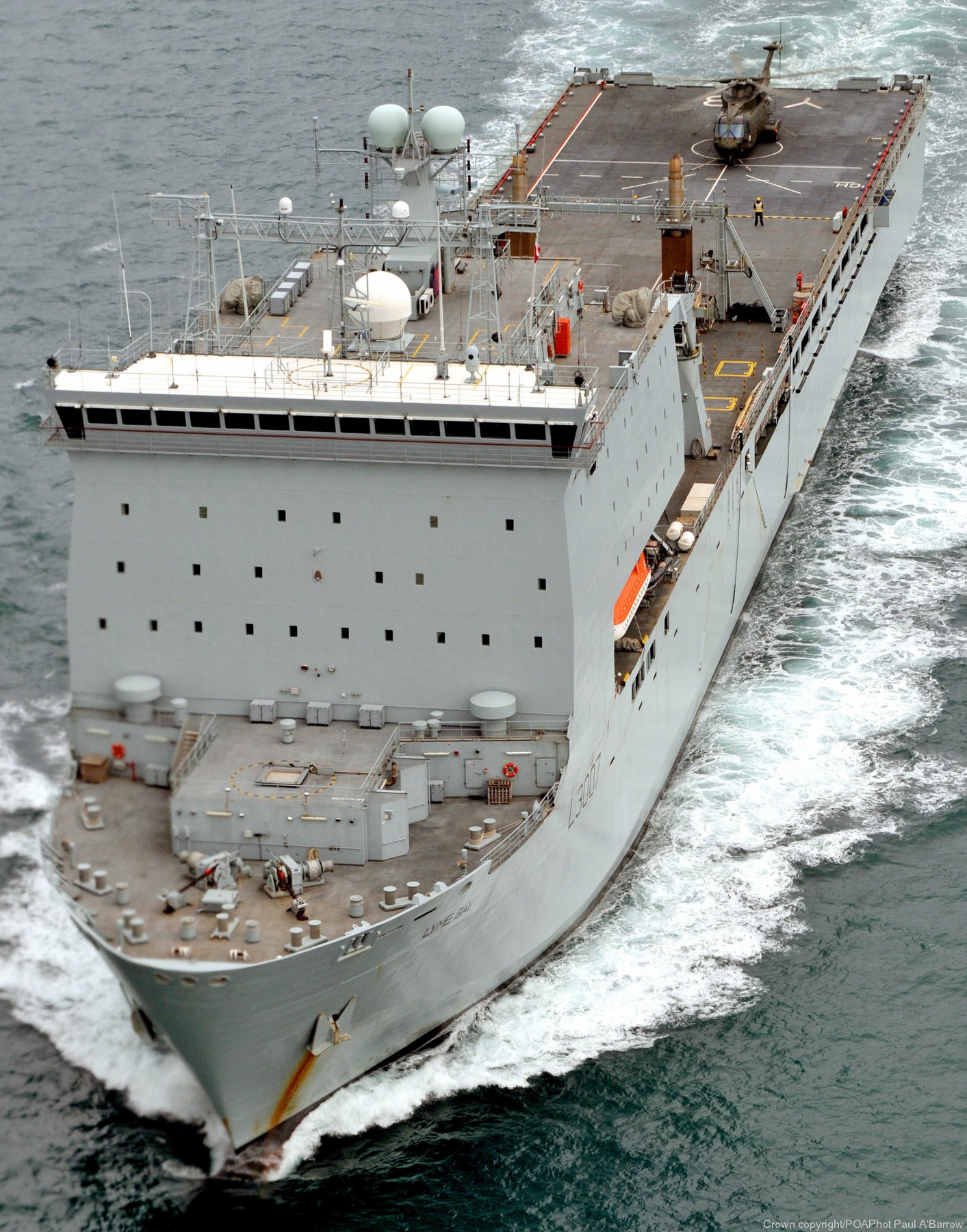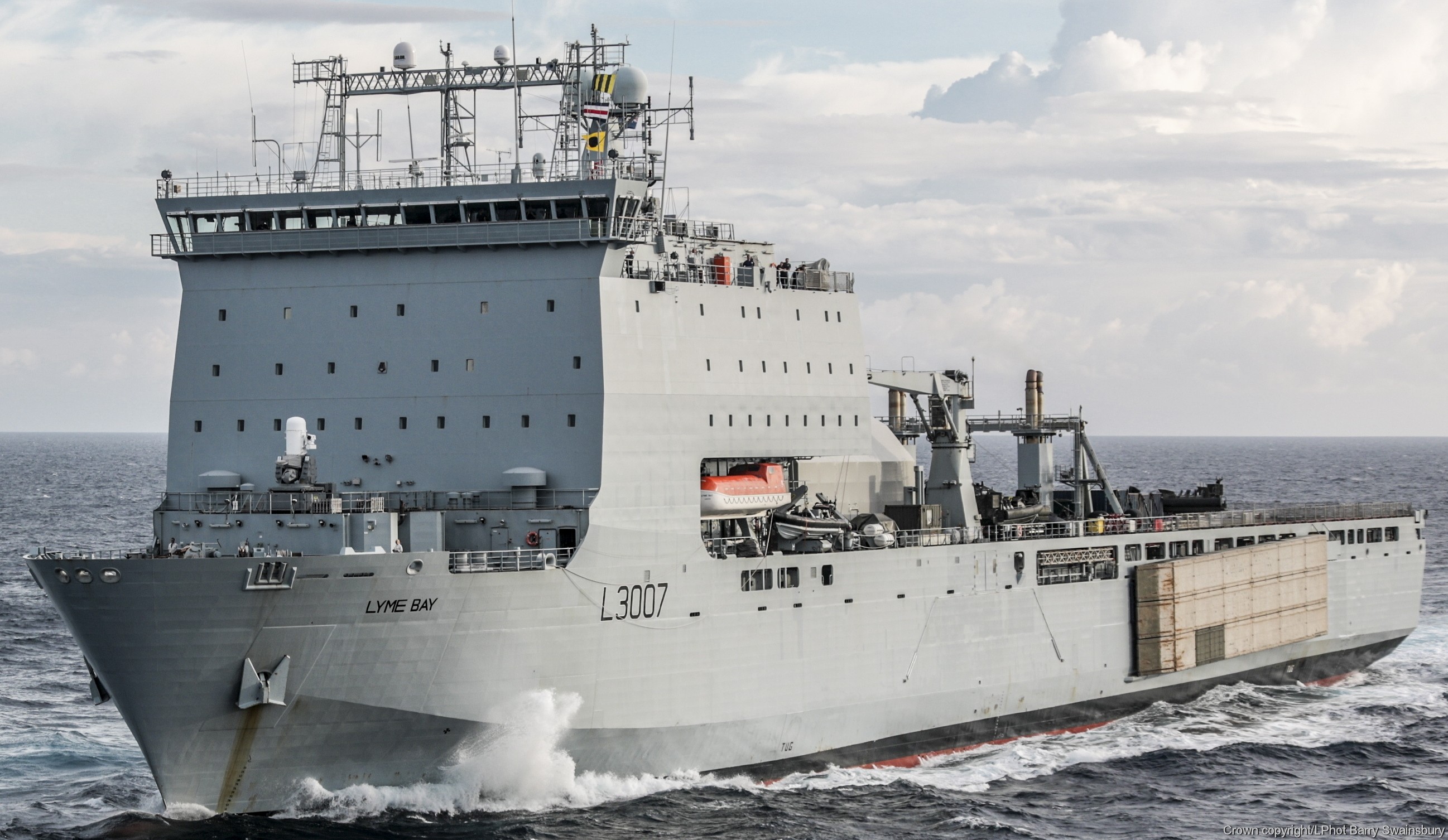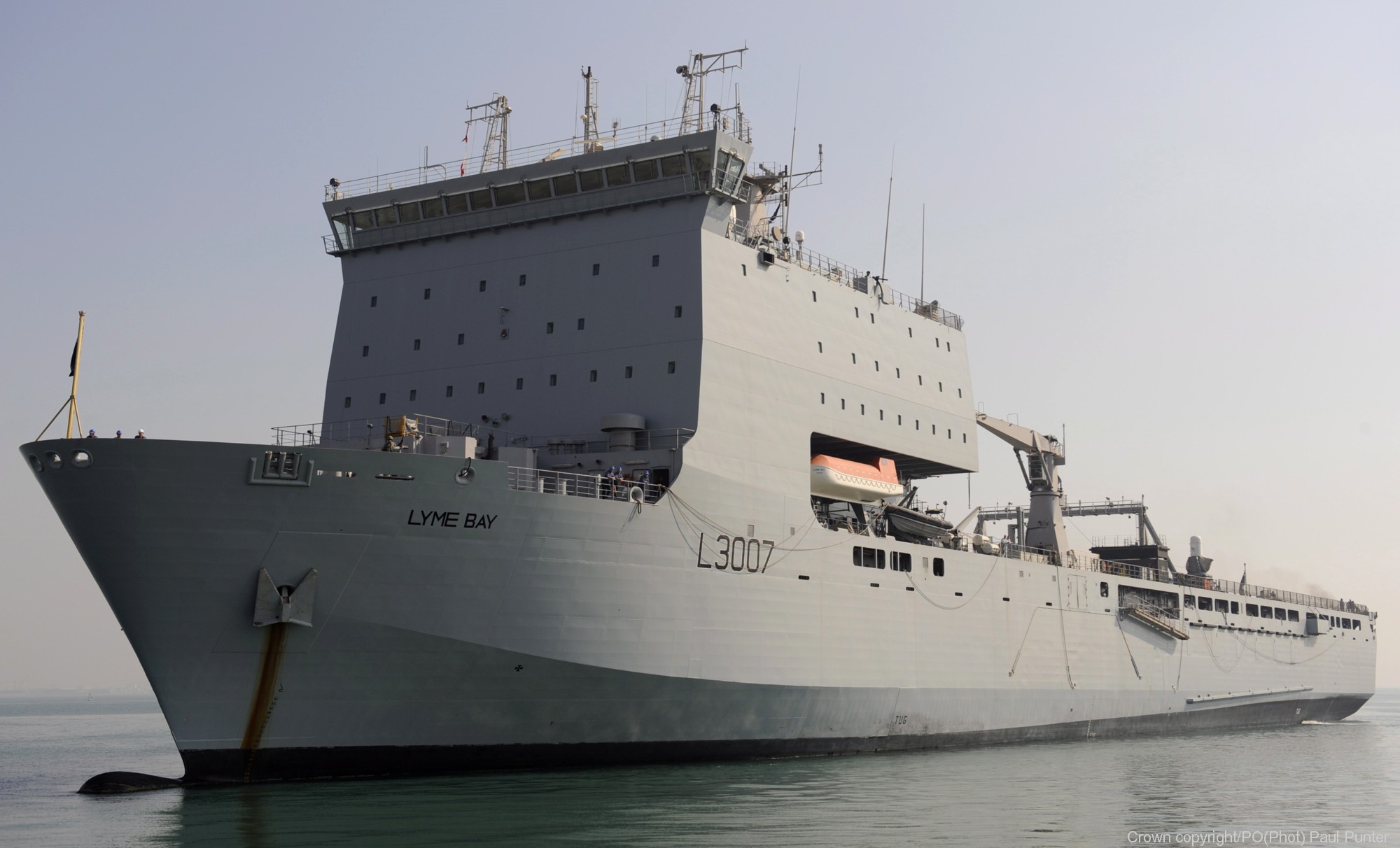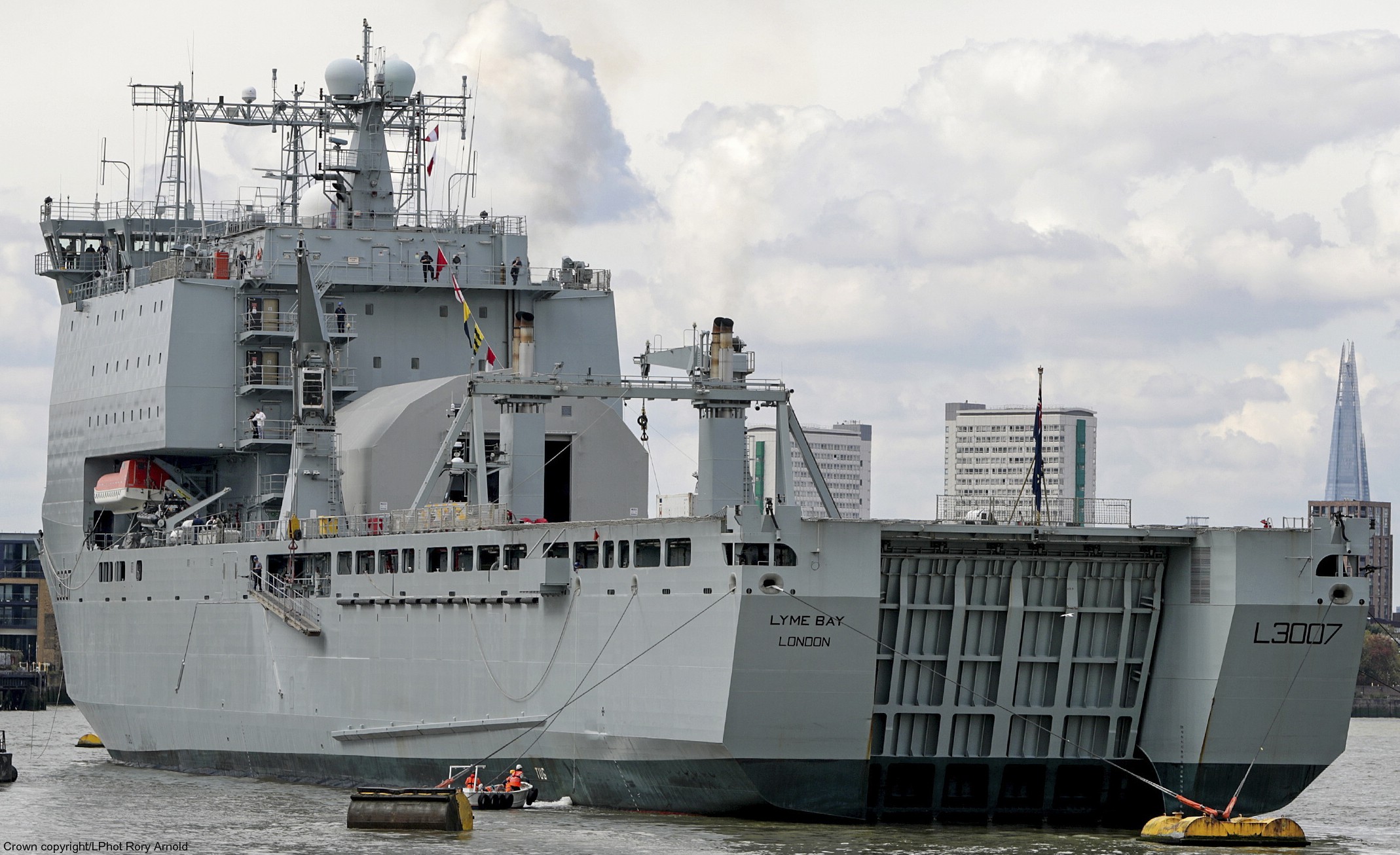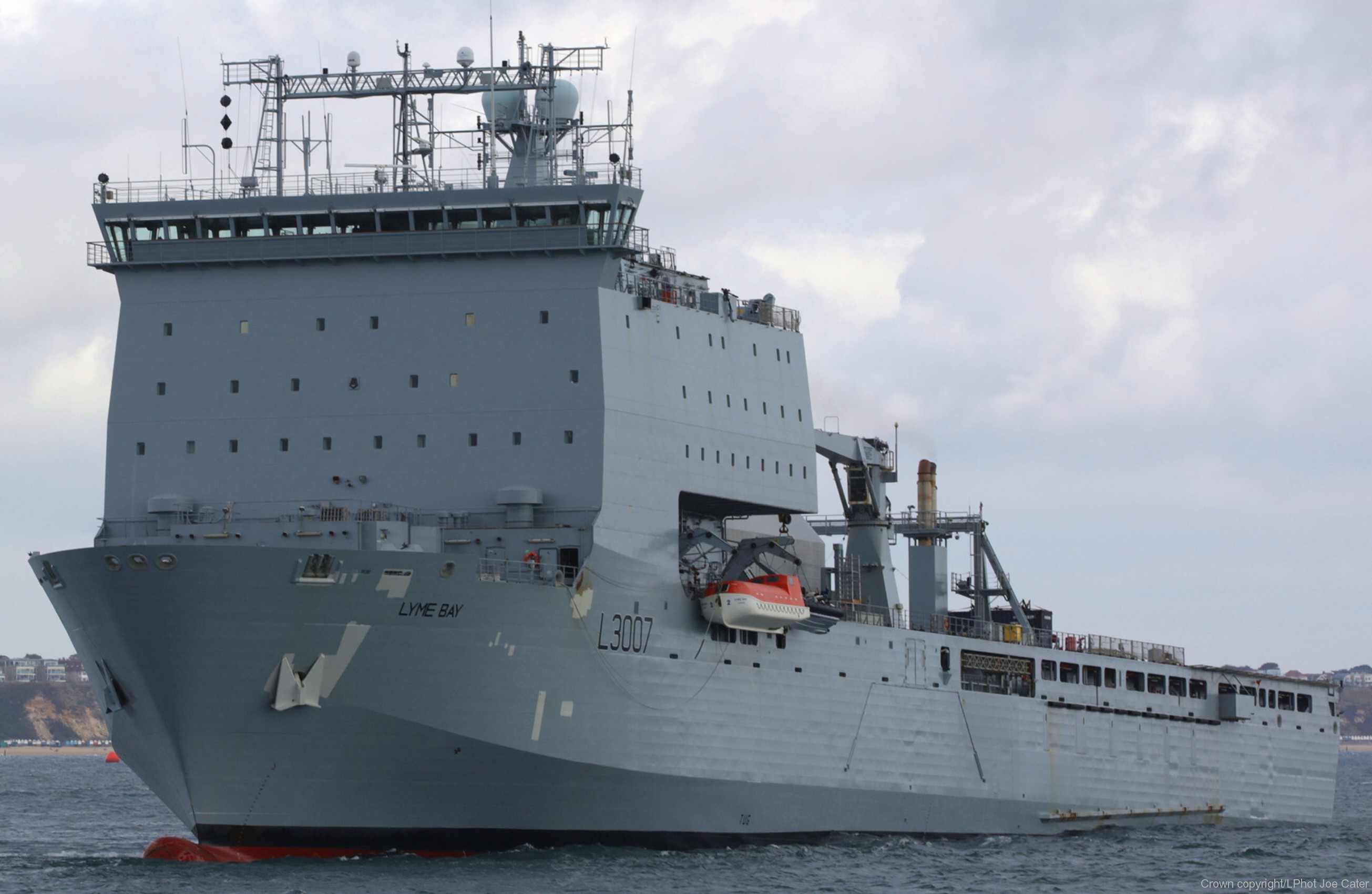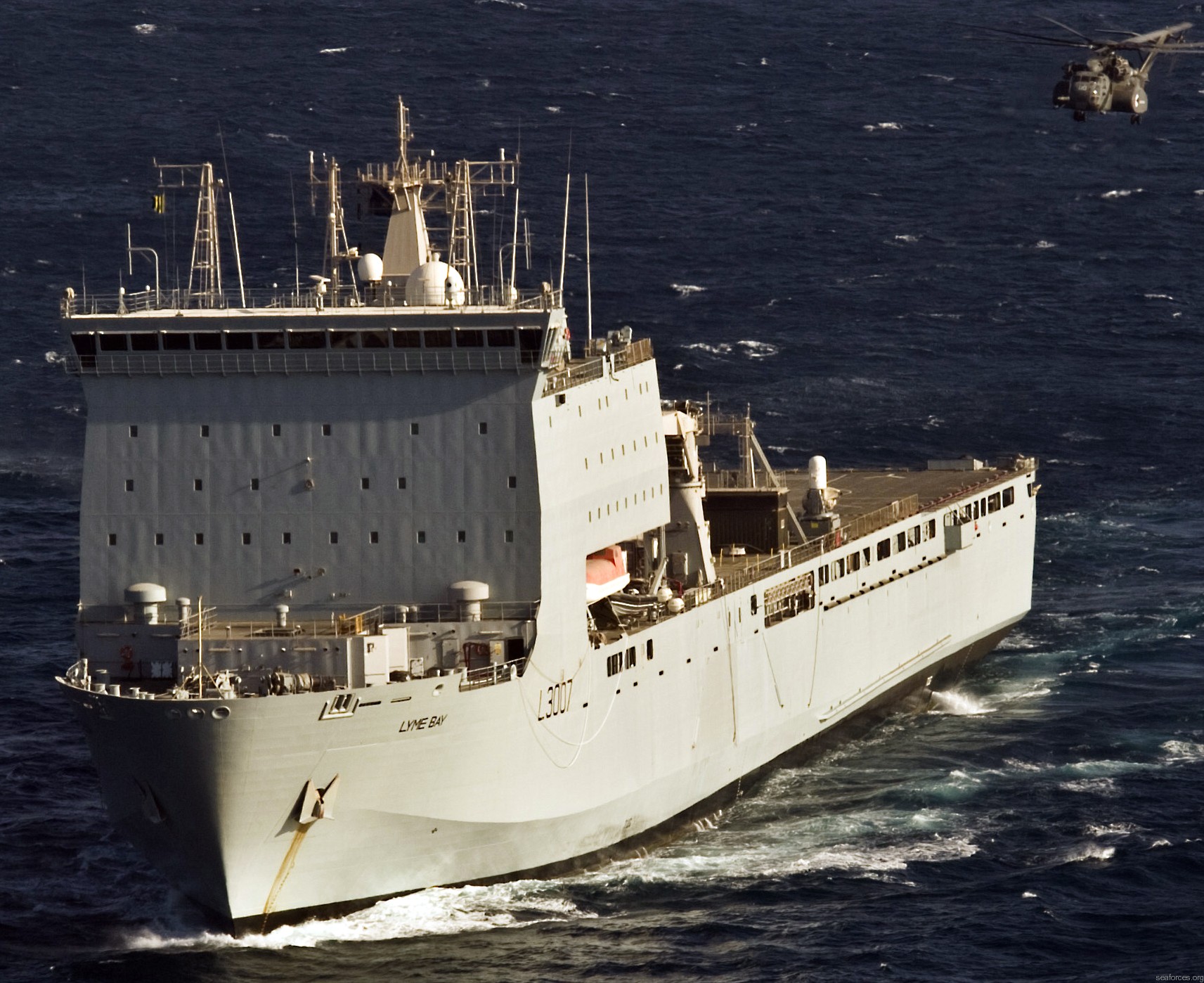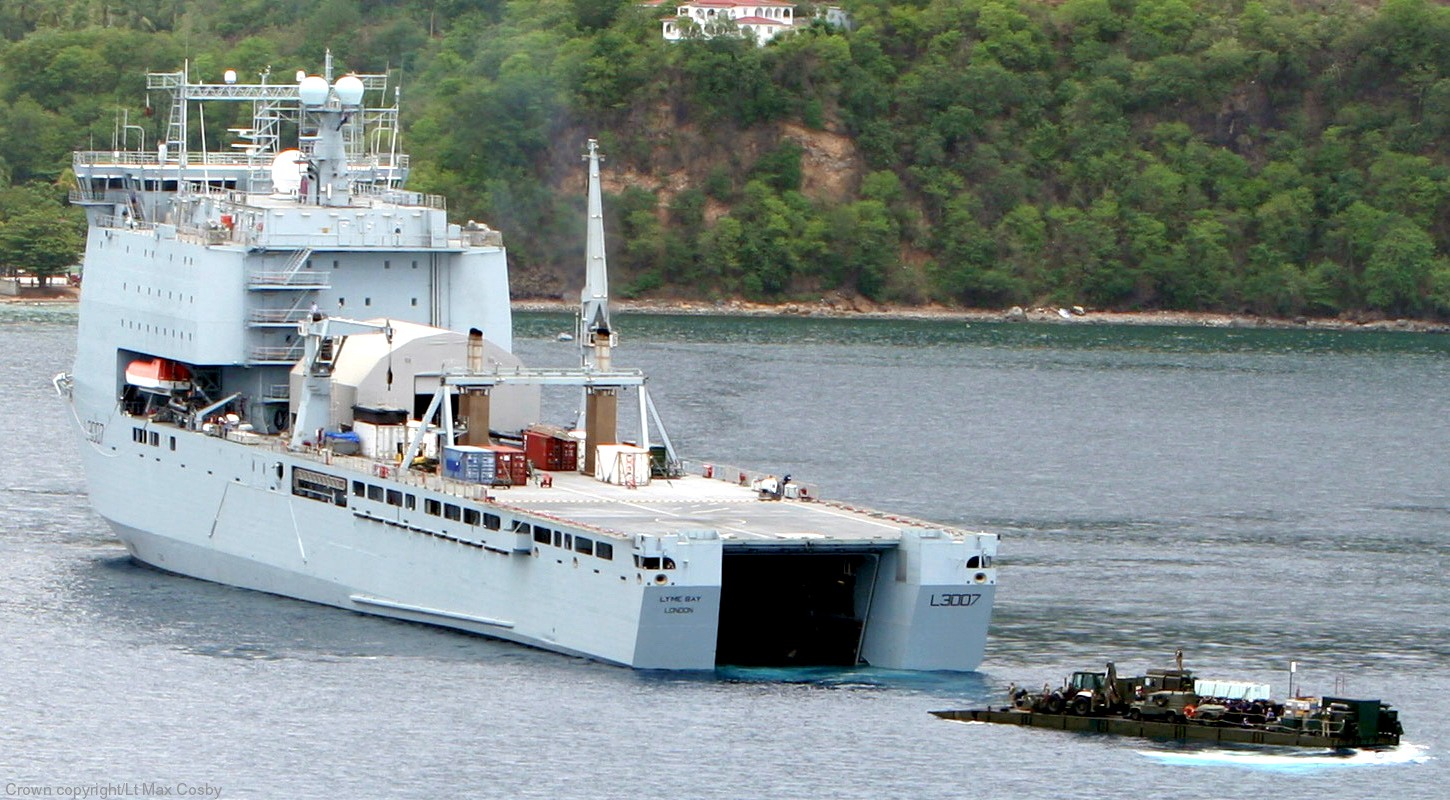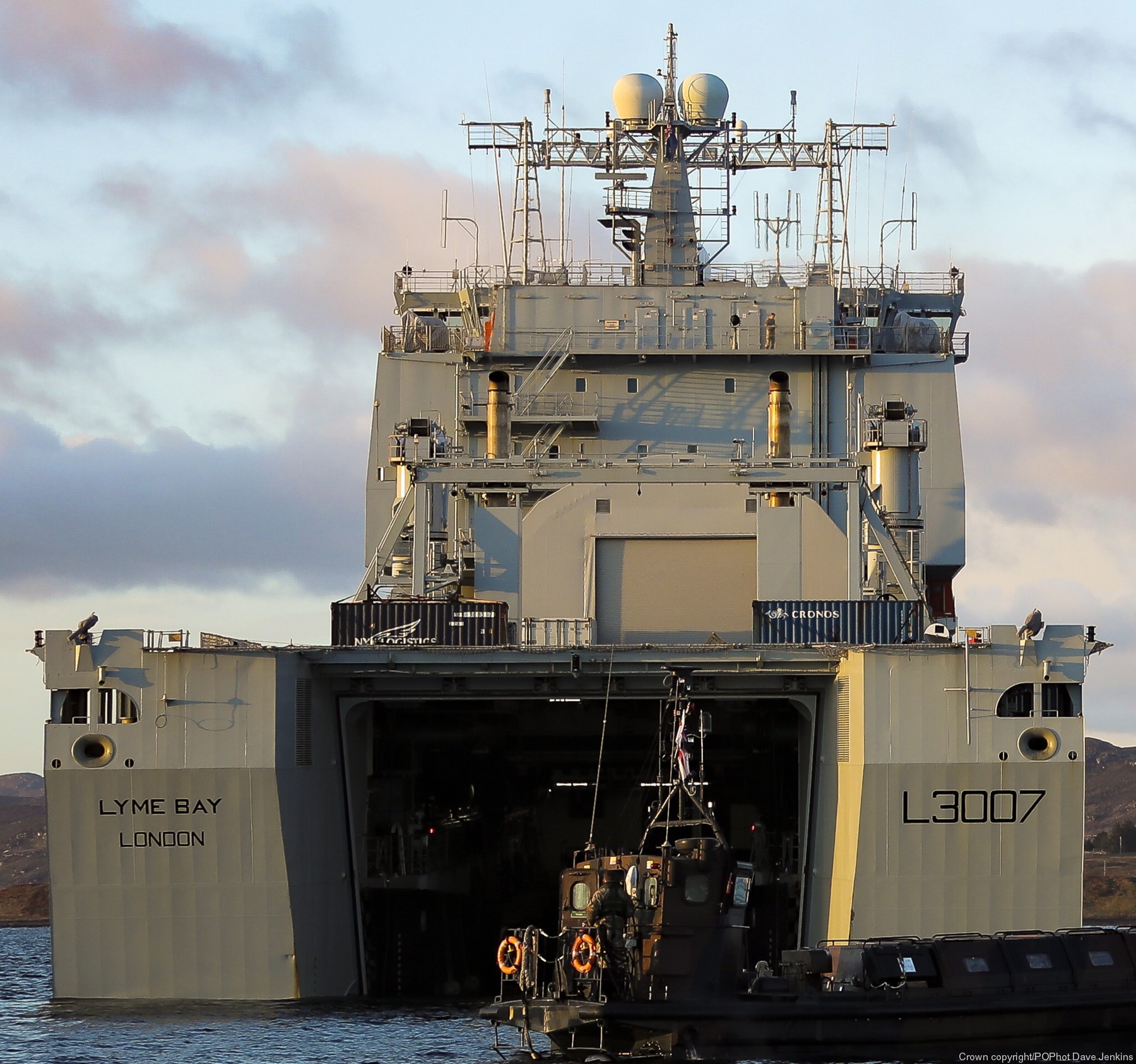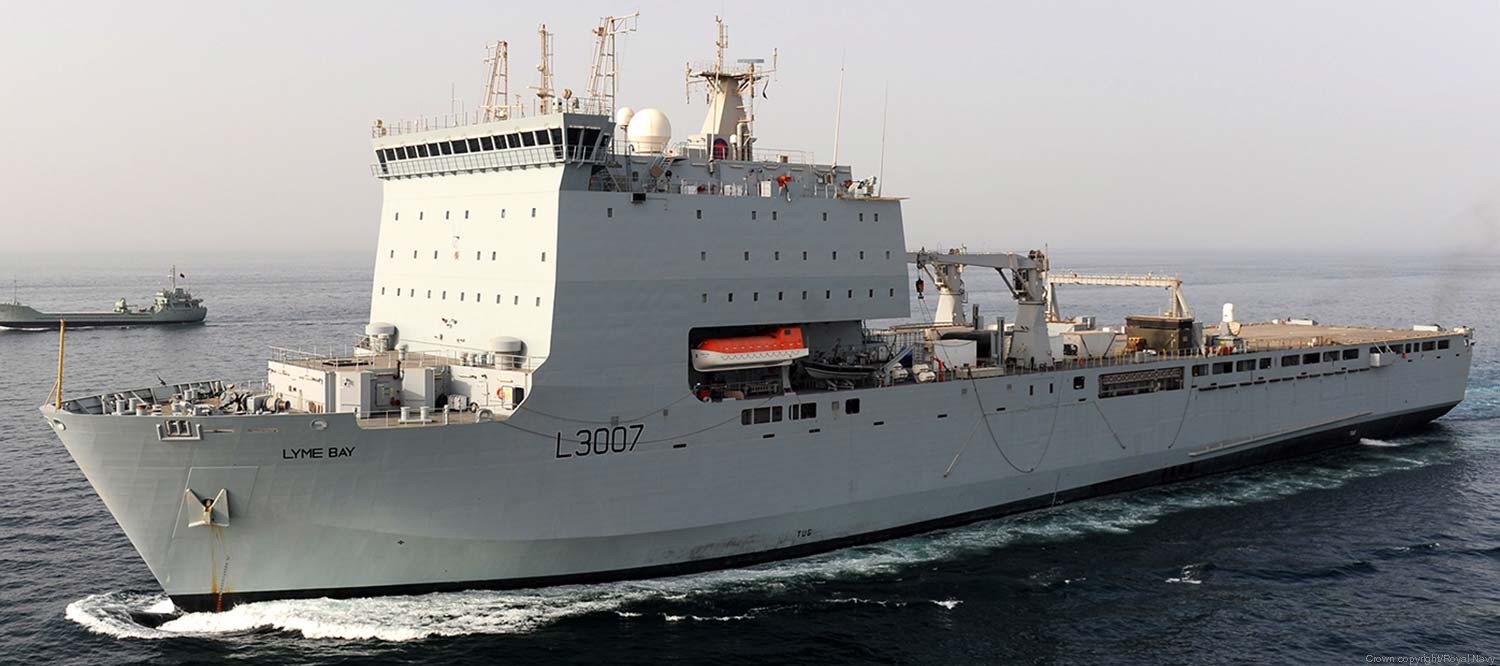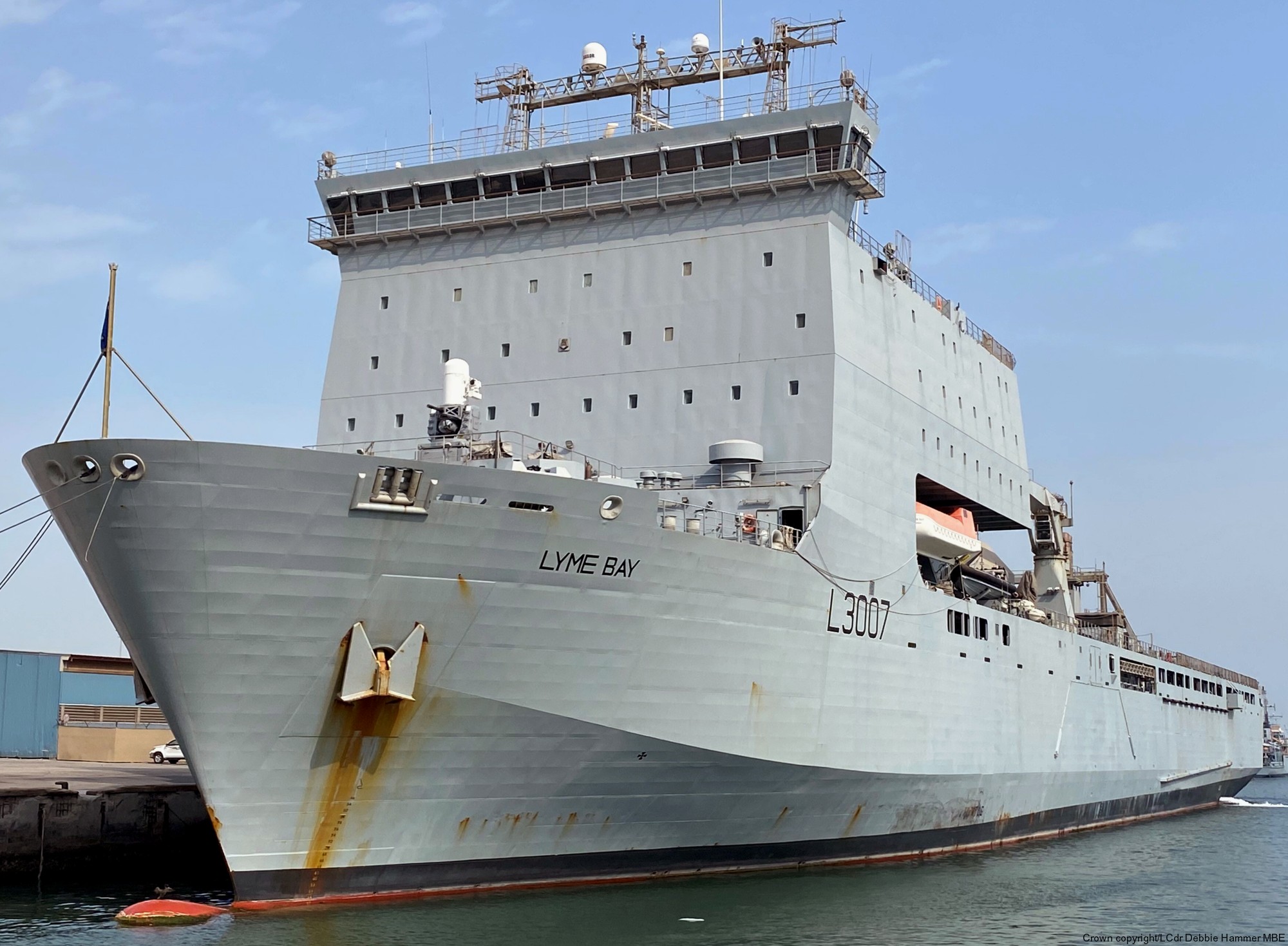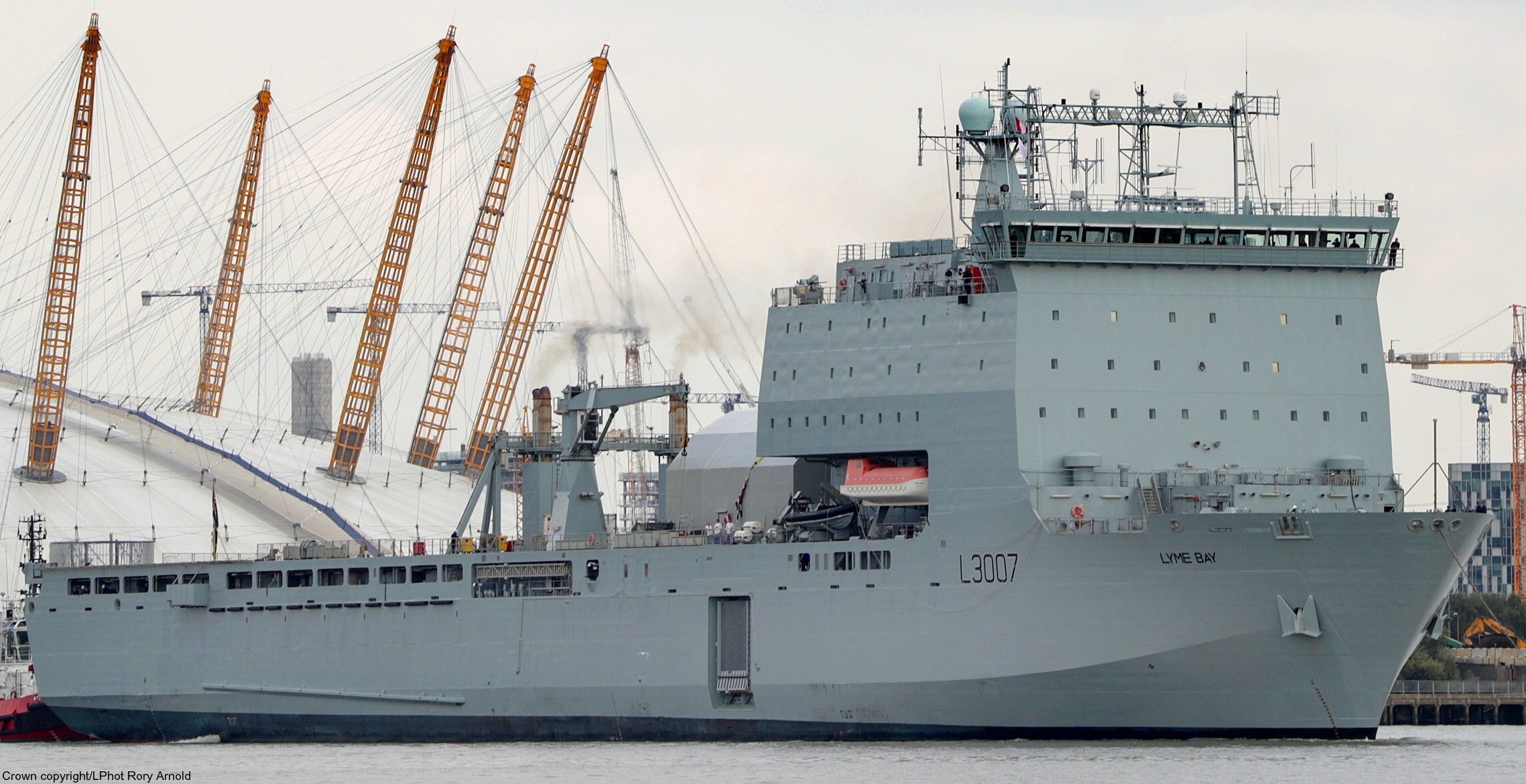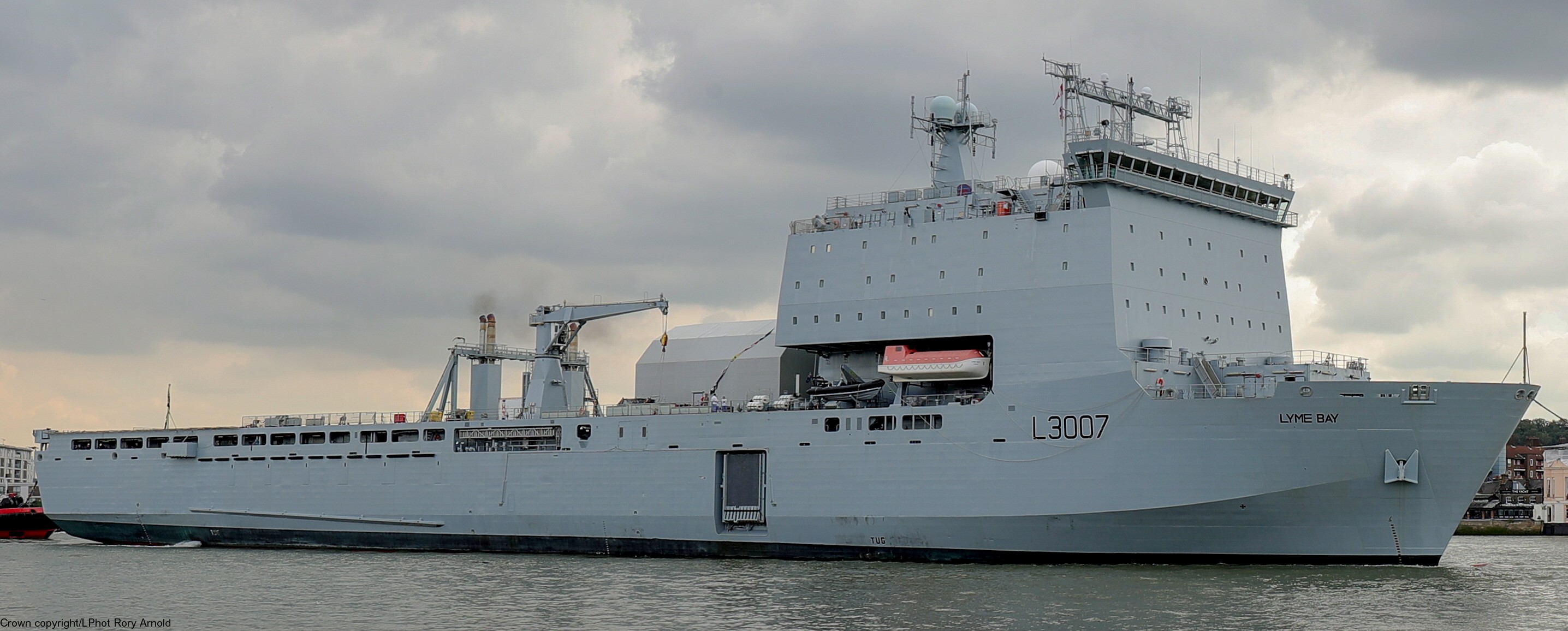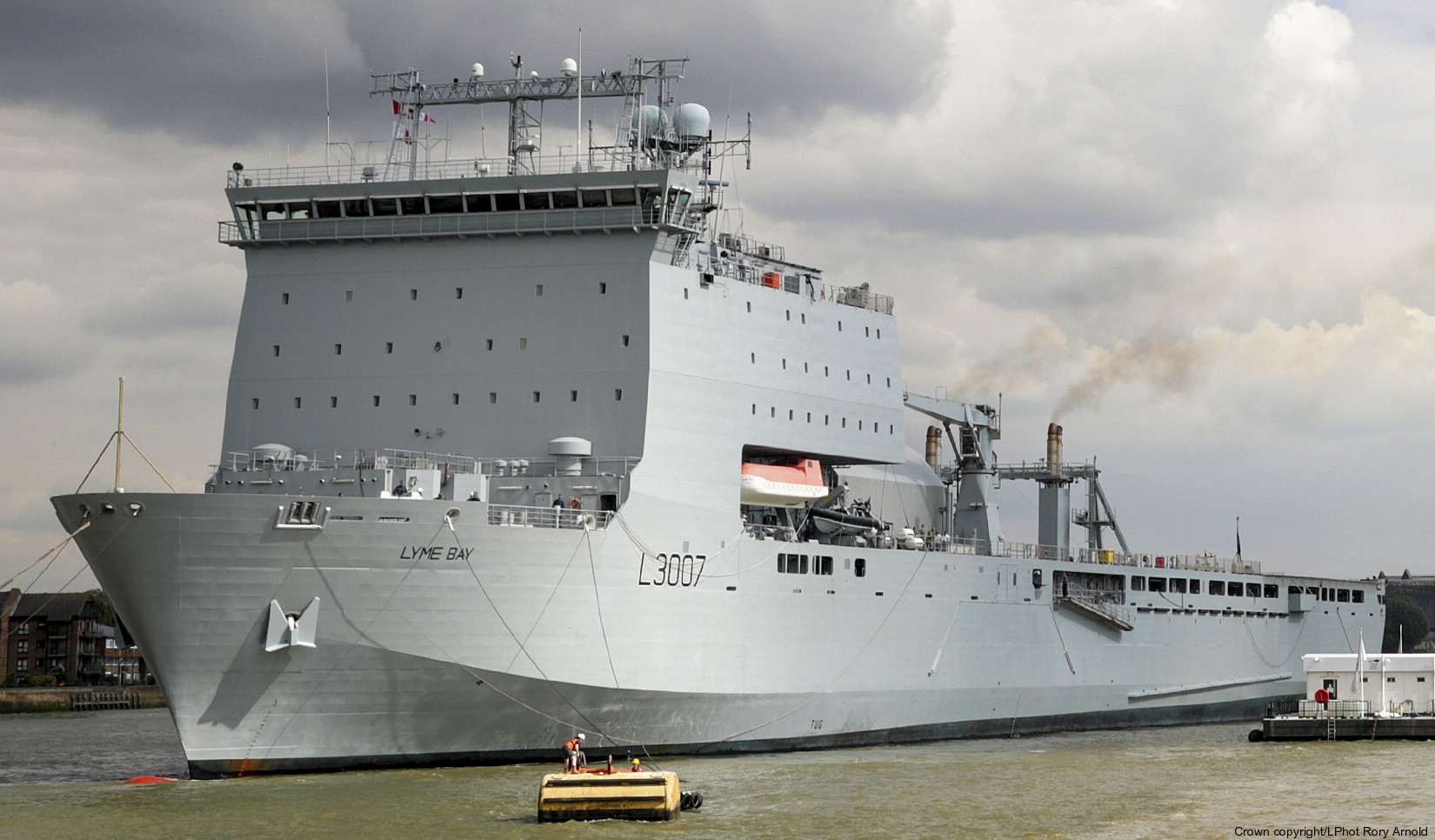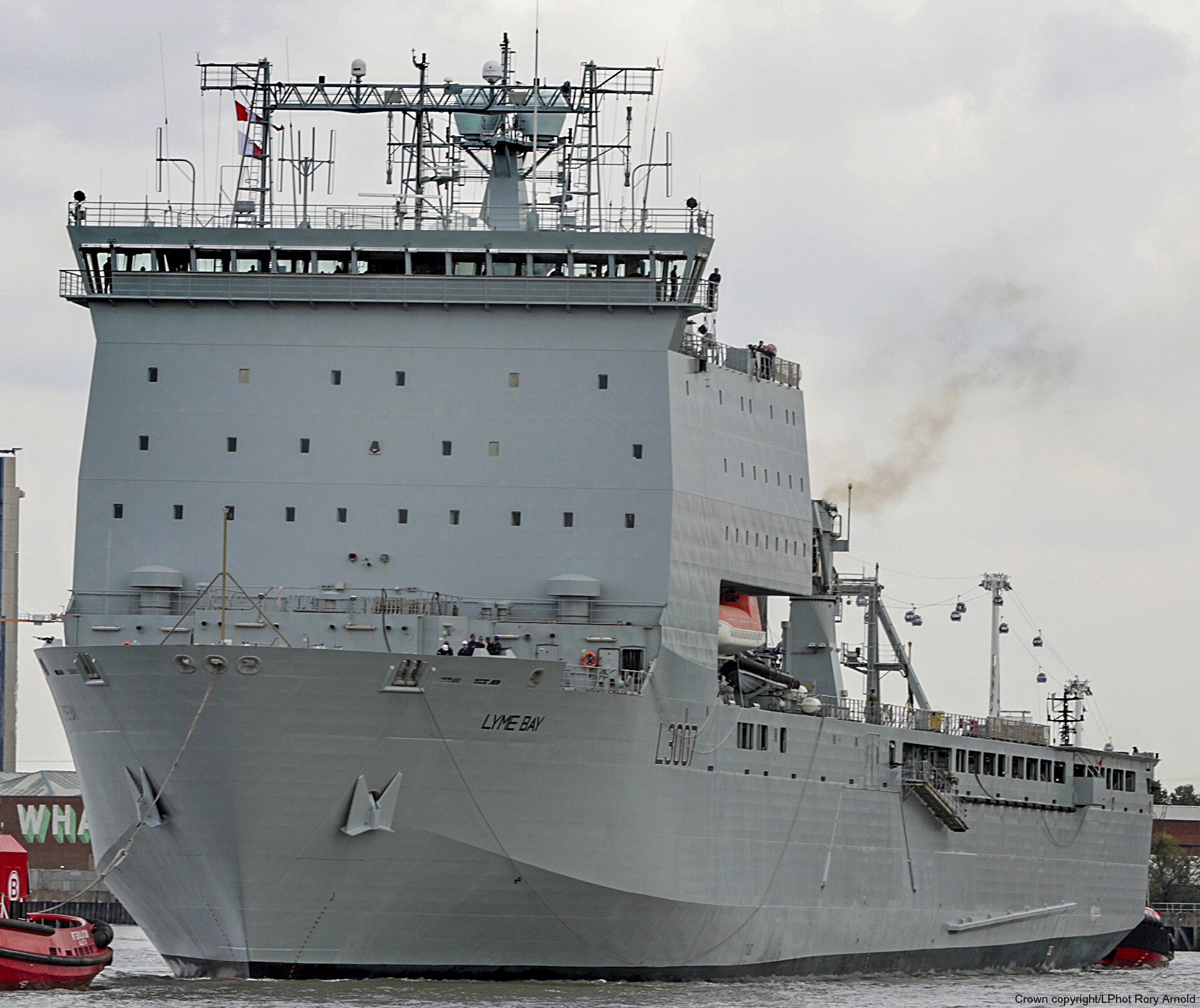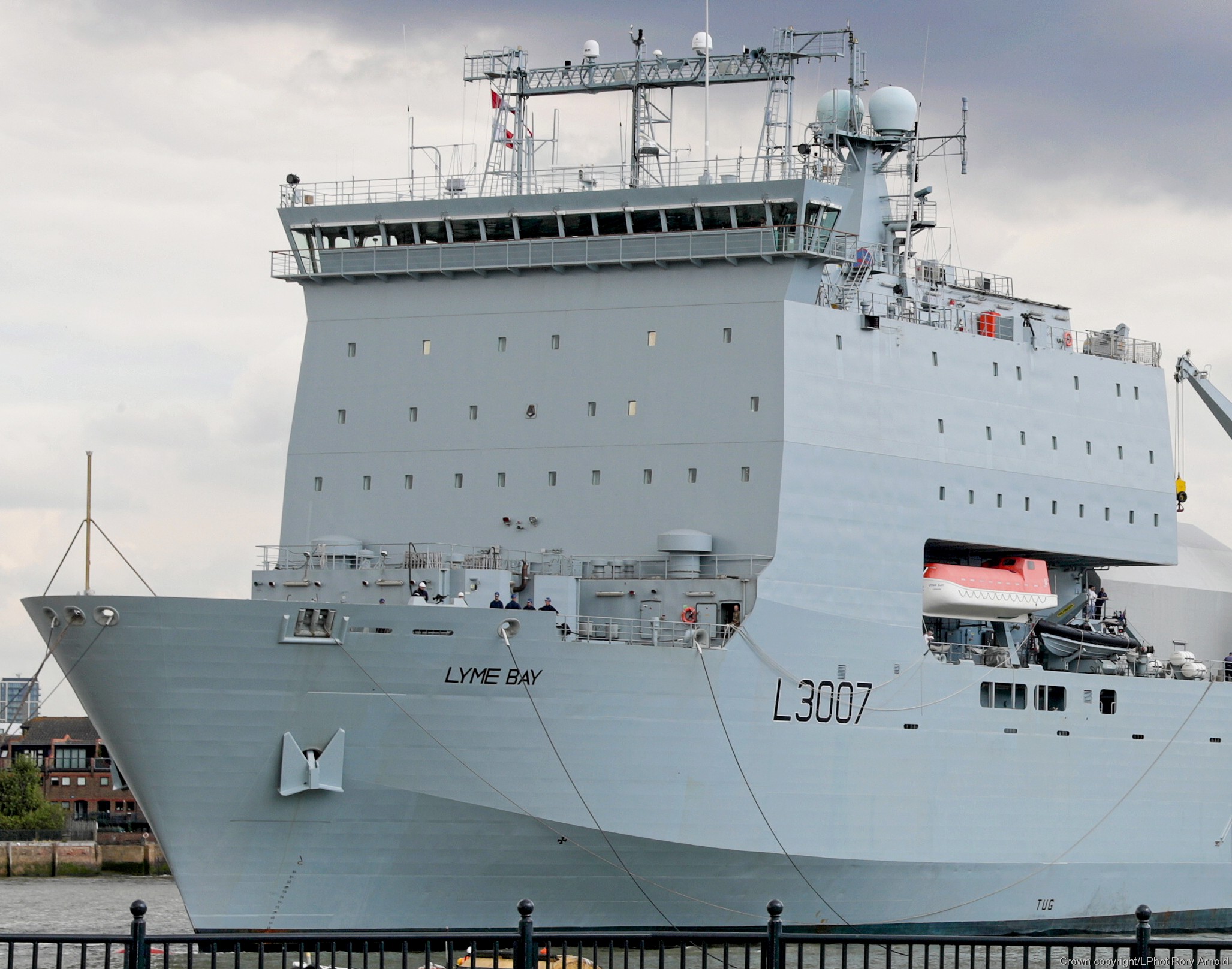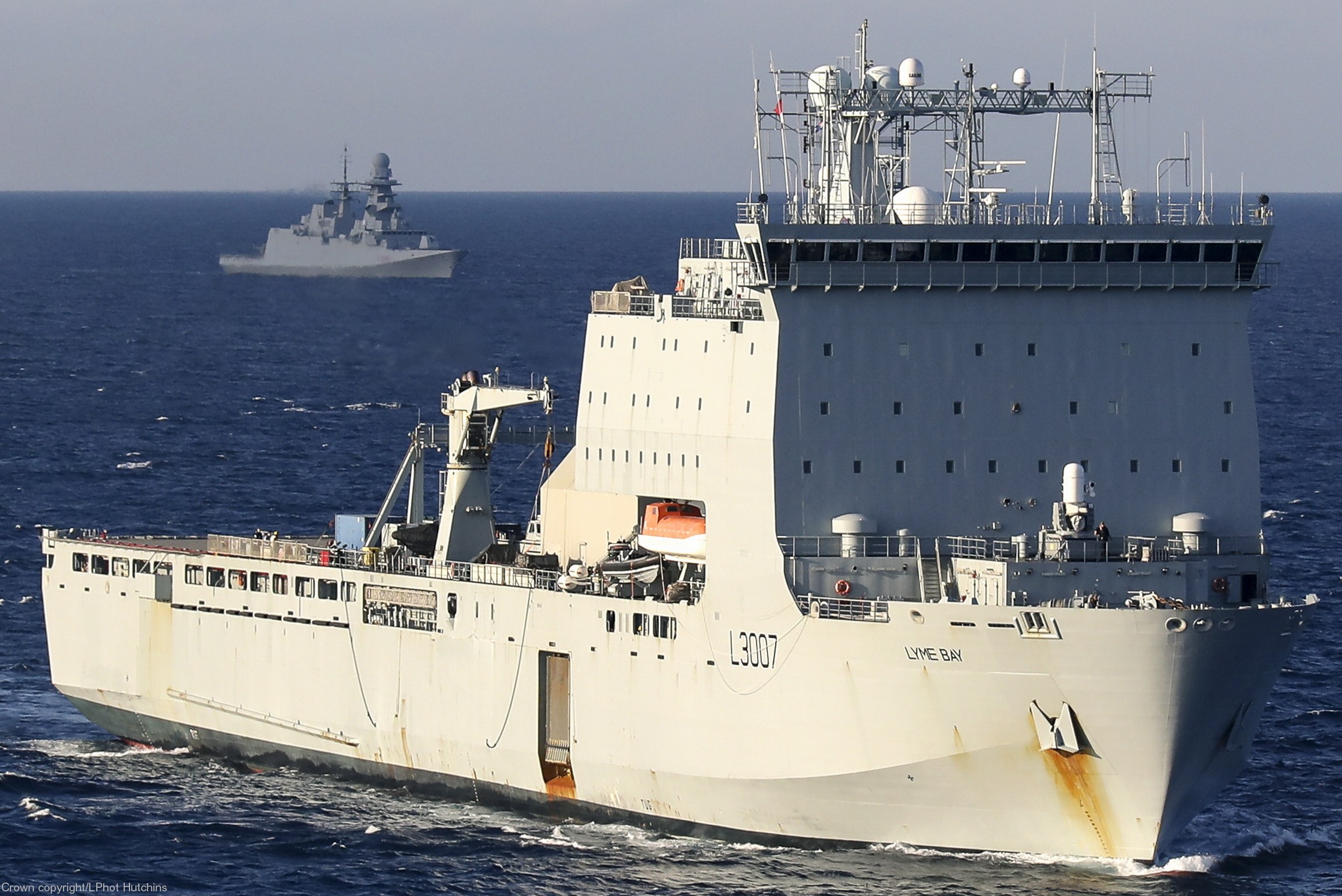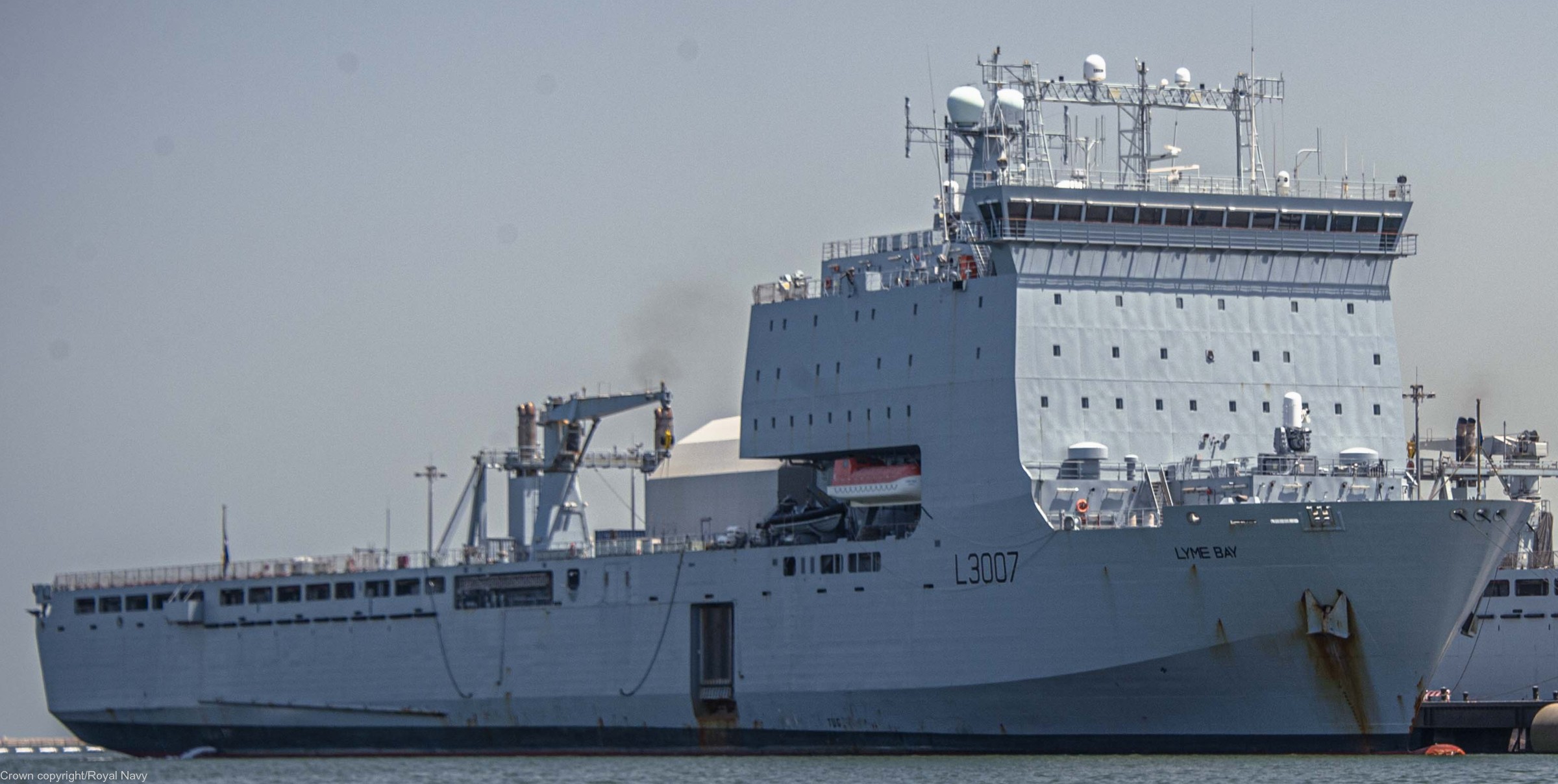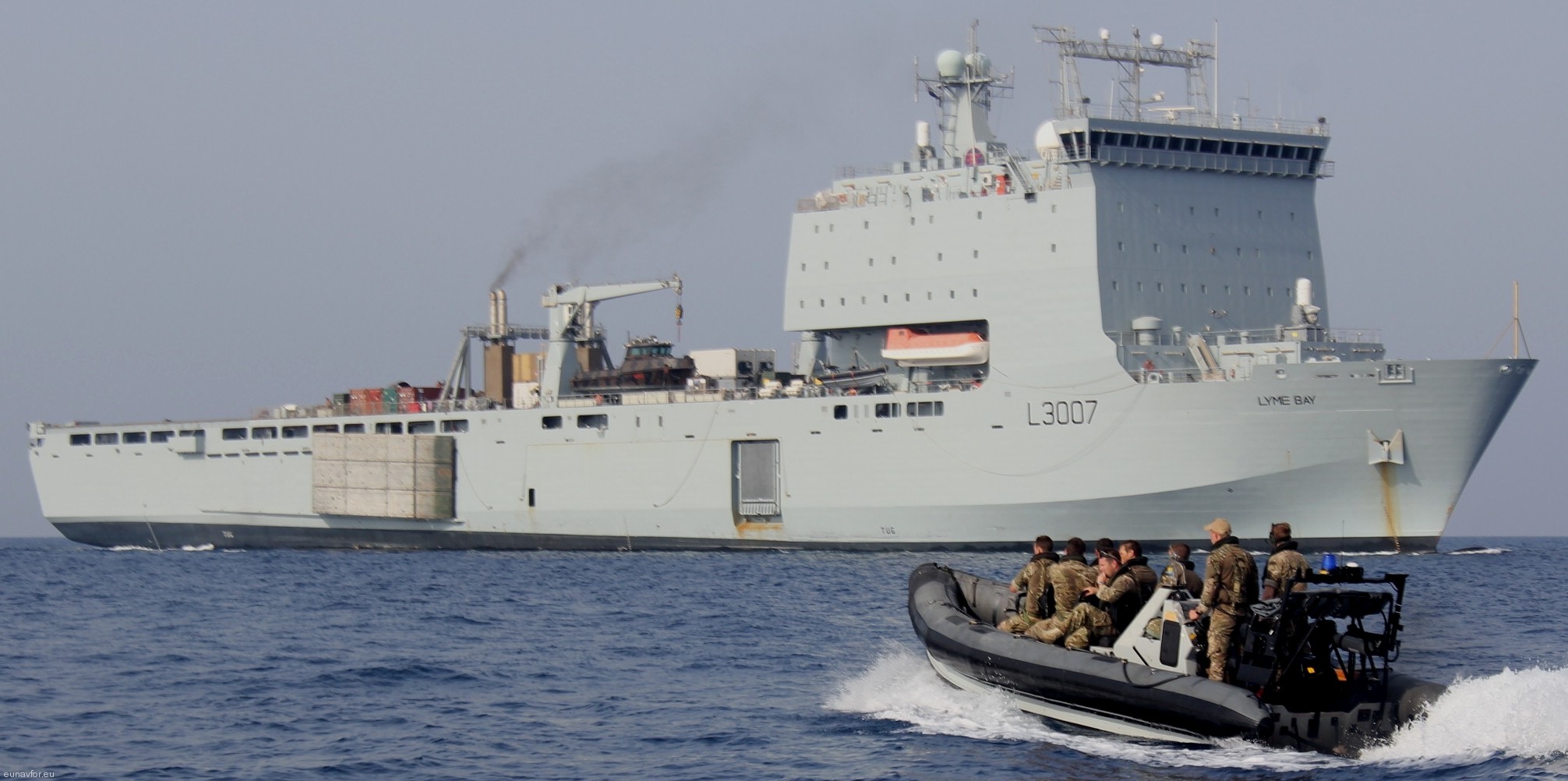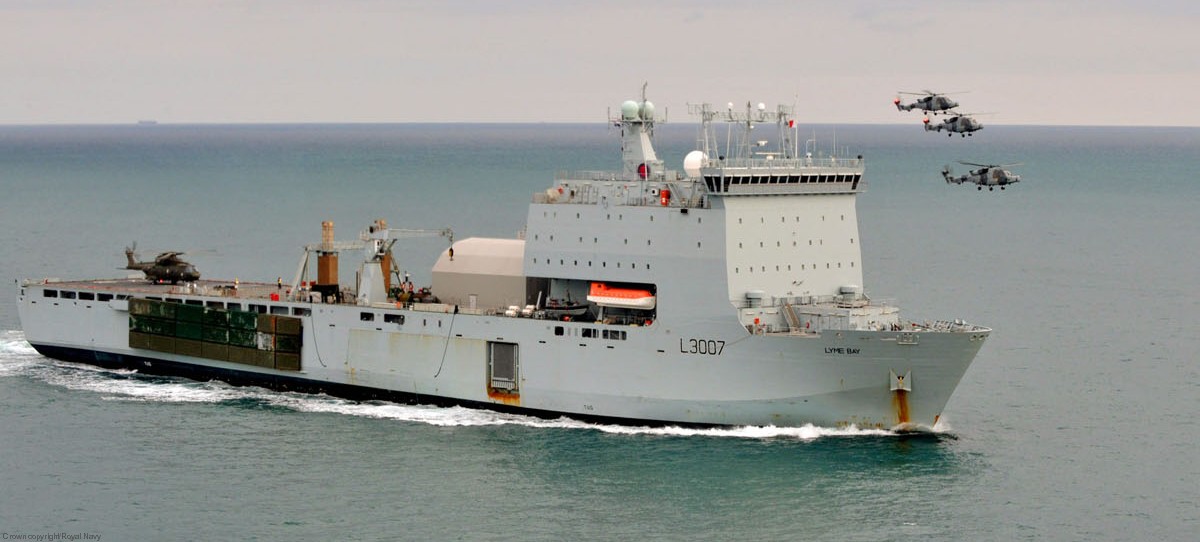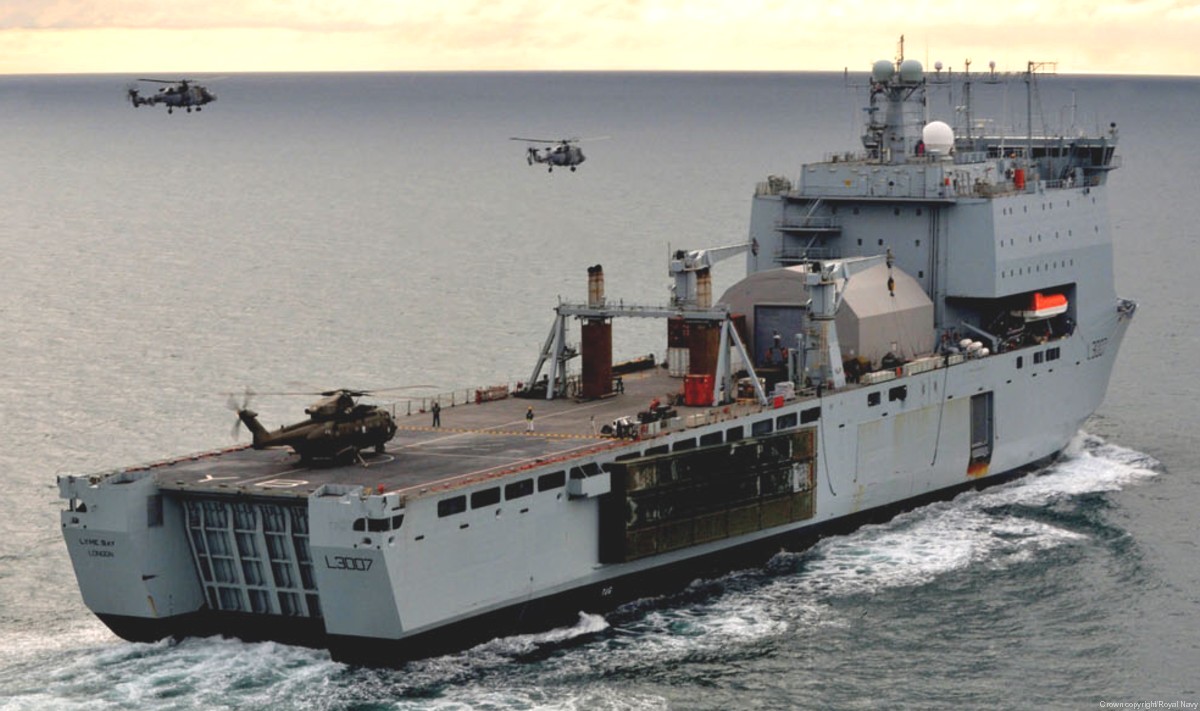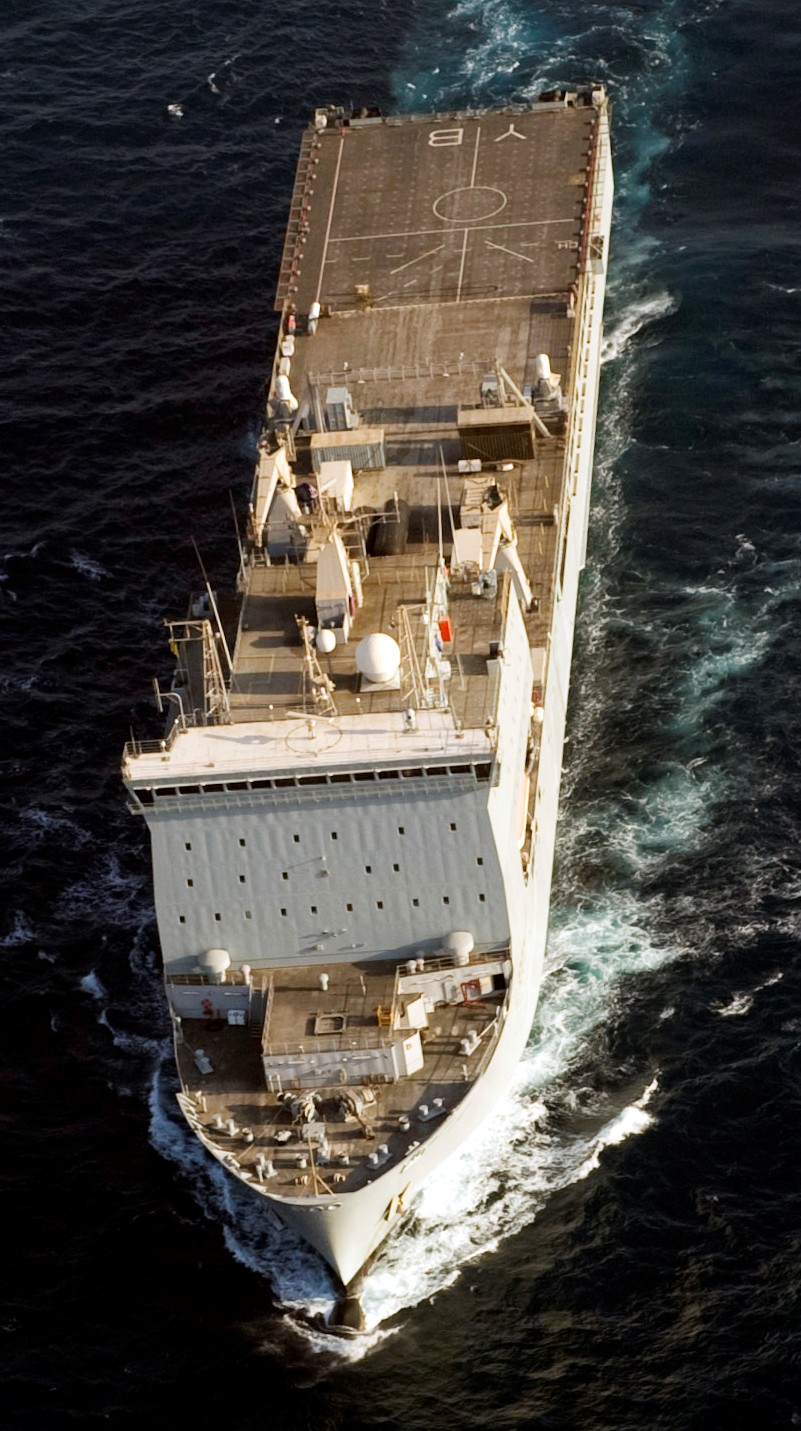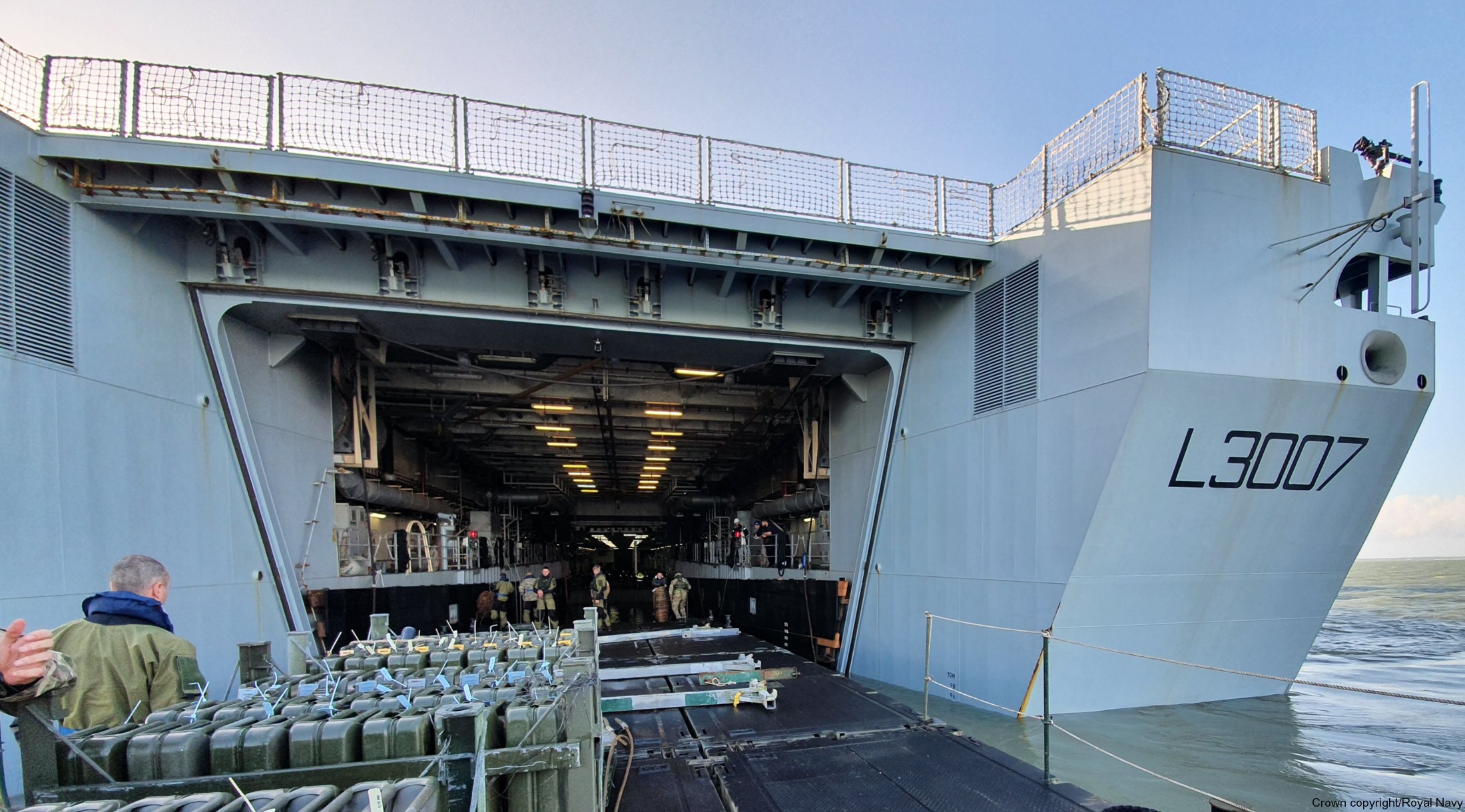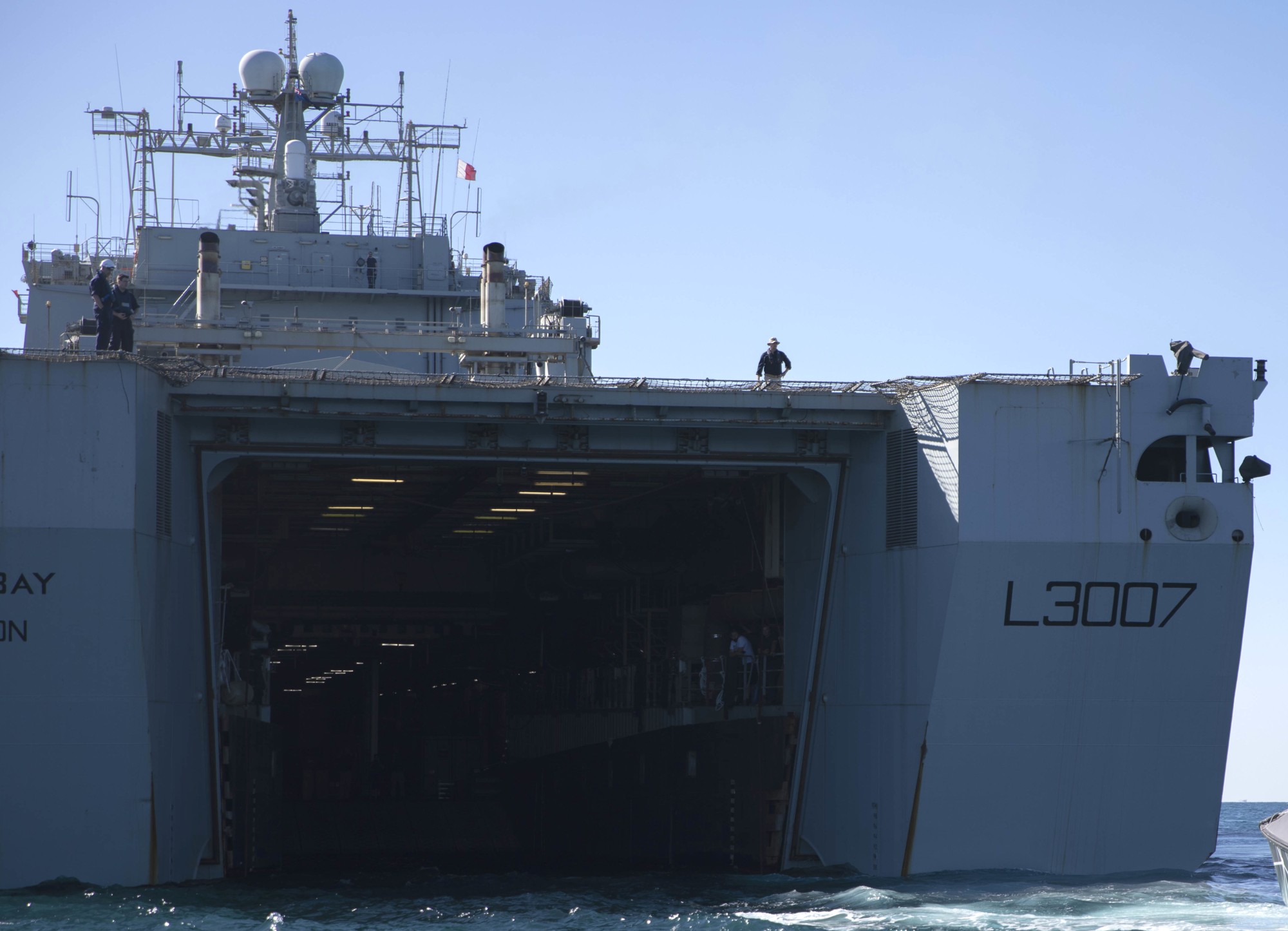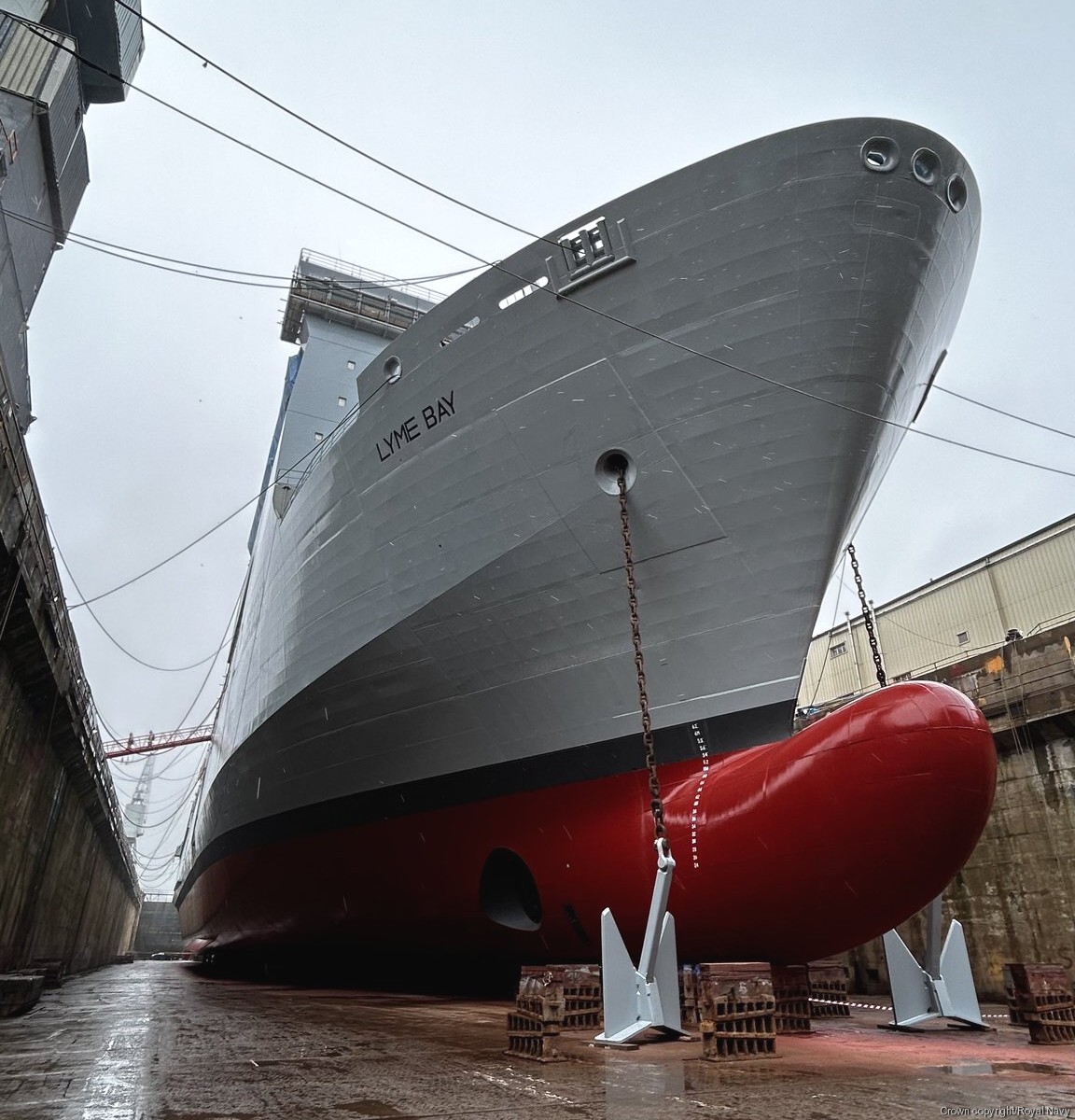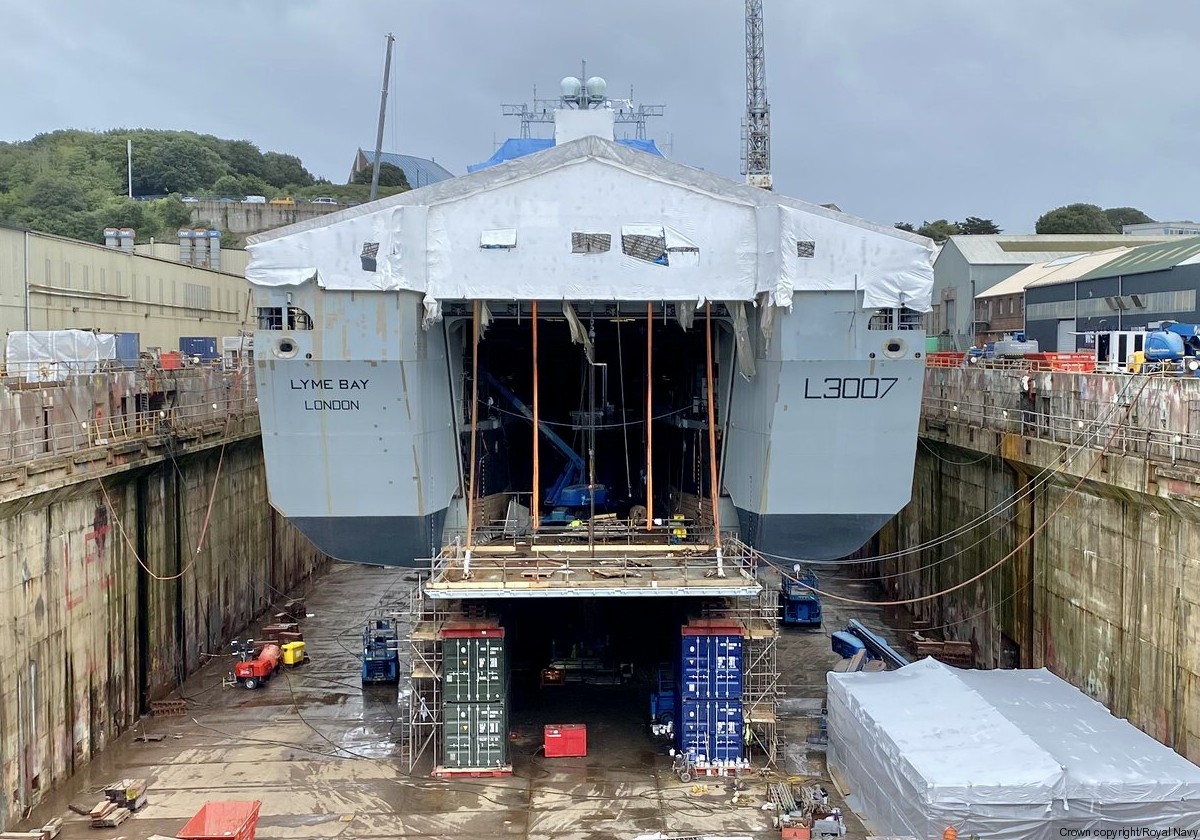 RFA Lyme Bay (L 3007) is a Bay-class auxiliary landing ship dock (LSD(A)) of the British Royal Fleet Auxiliary (RFA). Lyme Bay and sister ship Largs Bay were ordered from Swan Hunter on 18 December 2000. Lyme Bay was laid down at Swan Hunter's shipyard at Wallsend, Tyne and Wear on 22 November 2002. The ship was launched on 3 September 2005. The Bay class construction project saw major delays and cost overruns, particularly in the Swan Hunter half of the project. Shortly after Largs Bay was handed over to the RFA, Swan Hunter was stripped from the project, with BAE taking full responsibility for the class on 13 June 2006. Lyme Bay was towed to BAE's shipyard in Govan for completion, departing on 16 July and arriving on the River Clyde on 22 July. The ship was the last to be built on the River Tyne, and the only warship built by Swan Hunter but not completed. BAE completed construction, and Lyme Bay was dedicated on 26 November 2007; the last ship of the class to enter RFA service.

Operational history:
Lyme Bay was deployed for three years on a Maritime Security Patrol in the Persian Gulf, based in Bahrain, acting in a support role of coalition and allied forces. In June 2012, Lyme Bay sailed from Bahrain to return home to the UK undergo a planned refit and regeneration period.

In August 2013, she joined the COUGAR 13 task group. On 16 October 2013 she joined Operation Atalanta, the EU's counter-piracy force off Somalia; she will rejoin the COUGAR group in mid-November.

Lyme Bay has deployed for the COUGAR 14 Response Force Task Group exercise.

Between June and December 2015 the ship was on Hurricane watch in the Caribbean and had a Mexeflote and Combat Support Boat (CSB) with their crews from 17 Port & Maritime Regt RLC on board to provide the amphibious capability that had not been seen on APT (North) before. A team of Royal Marines and Royal Engineers were attached on board with a wide range of skill sets along with a Lynx HMA.8 from 234 Flight of 815 Naval Air Squadron for the duration. In September she spent six days off Dominica providing humanitarian and disaster relief following Tropical Storm Erika. This saw the Mexeflote transferring 10 vehicles ashore and 100 tonnes of water and aid, alongside were the HADR team to help the local population. Lyme Bay's assistance was also required by The Bahamas just a few weeks later after devastating effects from Hurricane Joaquin. Lyme Bay finished Atlantic Patrol Tasking (North) in December 2015.

Lyme Bay assisted with the search and recovery of EgyptAir Flight 804 which crashed over the Mediterranean Sea on 19 May 2016.

After 17 Port and Maritime Regt proving the true capabilities of the Mexeflote and LSD(A) Bay-class ships working in unison in 2015 during APT (North), both the Royal Fleet Auxiliary and 17 Port and Maritime Regt have secured a 3-year deployment with both LSD(A) and Mexeflote paired respectively.

An extensive refit in Falmouth took place in 2017. Lyme Bay was returned to the fleet after the refit and sea trials were complete on 8 March 2018. April 2019 saw RFA Lyme Bay take part in Exercise Joint Warrior 19-1, off the coast of northwest Scotland.

In May 2021, Lyme Bay took over as command vessel of 9 Mine Countermeasures Squadron operating from HMS Jufair in Bahrain. In May 2022, Lyme Bay returned to the U.K. for a refit. It was reported that she might be selected for conversion to a future Littoral Strike Ship role. However, the conversion itself was delayed and in July 2022 it was reported that the littoral strike role would in fact be assumed by RFA Argus instead.



source: wikipedia
Lyme Bay

... is an area of the English Channel situated in the southwest of England between Start Bay in the west and Portland in the east. The counties of Devon and Dorset front onto the bay.
patches + more
|
seaforces.org
|
Royal Navy start page
|