HOME | US Navy - ships | US Navy - air units | USMC - air units | International Navies | Weapon Systems | Special Reports
<![if !supportEmptyParas]> <![endif]>
<![if !supportEmptyParas]> <![endif]>
Romanian Navy / Forțele Navale Române
F-111 ROS Marasesti
<![if !supportEmptyParas]> <![endif]>
| | |
| --- | --- |
| sorry, no insignia | |
<![if !supportEmptyParas]> <![endif]>
04/20

Type, class: Frigate, (unique unit)
Builder: Santierul Naval 2 Mai, Mangalia, Romania
STATUS:
Laid down: 1984
Launched: 1985
Commissioned: 1992
IN SERVICE
Homeport: Constanta
Namesake: Battle of Marasesti
Technical Data:
Length: 144.6 meters (474 feet 5 inches)
Beam: 14.8 meters (48 ft 7 in)
Draft: 4.9 meters (16 ft 1 in)
Displacement: 5790 tons (full load)
Speed: 27 knots (50 km/h)
Range: 1500 NM (2800 km)
Complement: 270
Propulsion:
4 x diesel engines
32000 bhp
2 shafts / 2 propellers
Armament:
8 x (4x2) launching tubes for

P-15M Termit (NATO = SS-N-2C Styx) anti-ship missiles (SSM)
2 x

RBU-6000 ASW rocket launchers

(213mm / 8.4 in)
2 x

AK-726 twin guns

(76mm / 3 inches / 59 caliber)
4 x

AK-630 30mm close-in weapon systems (CIWS)
2 x 533mm (21 in) triple heavy torpedo tubes

Aviation:
aft flight deck and hangar for 1 IAR-330 helicopter

<![if !supportEmptyParas]> <![endif]>
images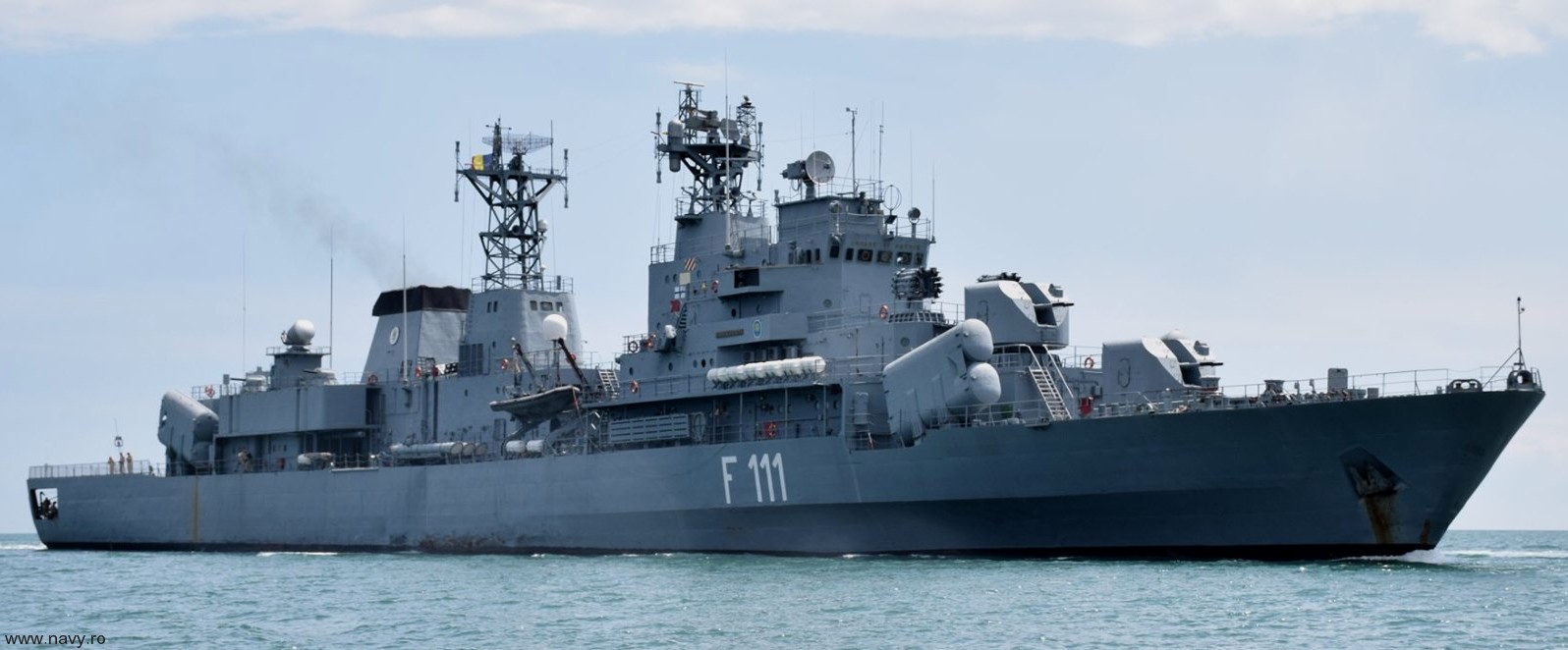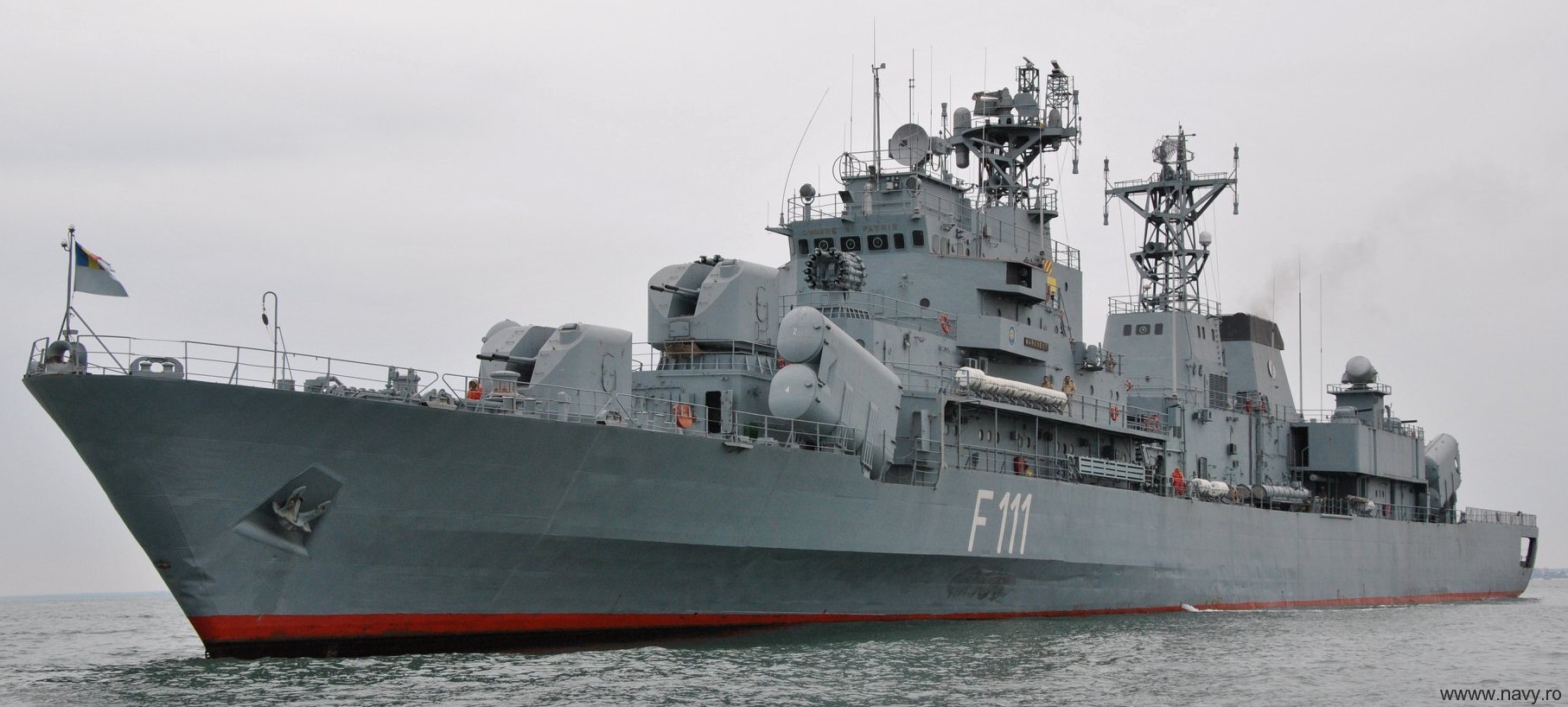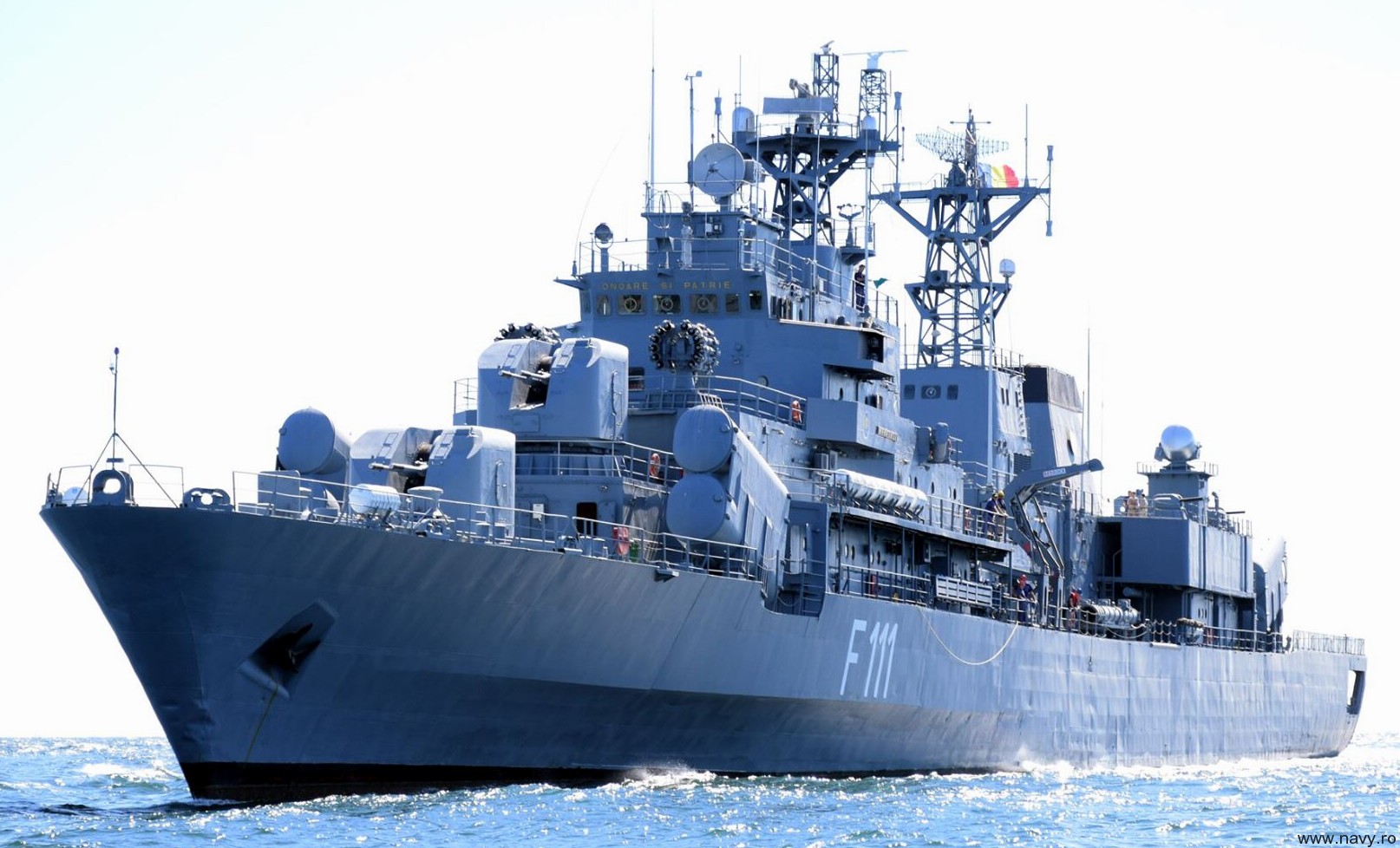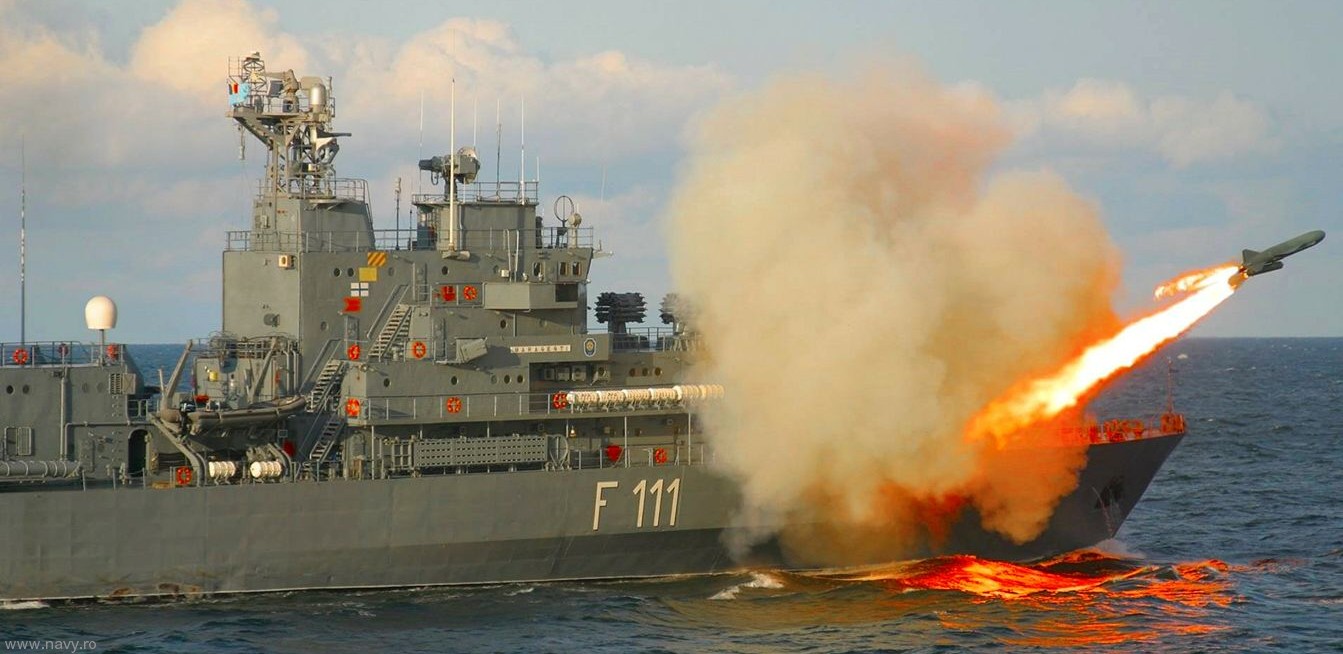 ROS Marasesti firing a P-15M Termit (SS-N-2C Styx) anti-ship missile (SSM)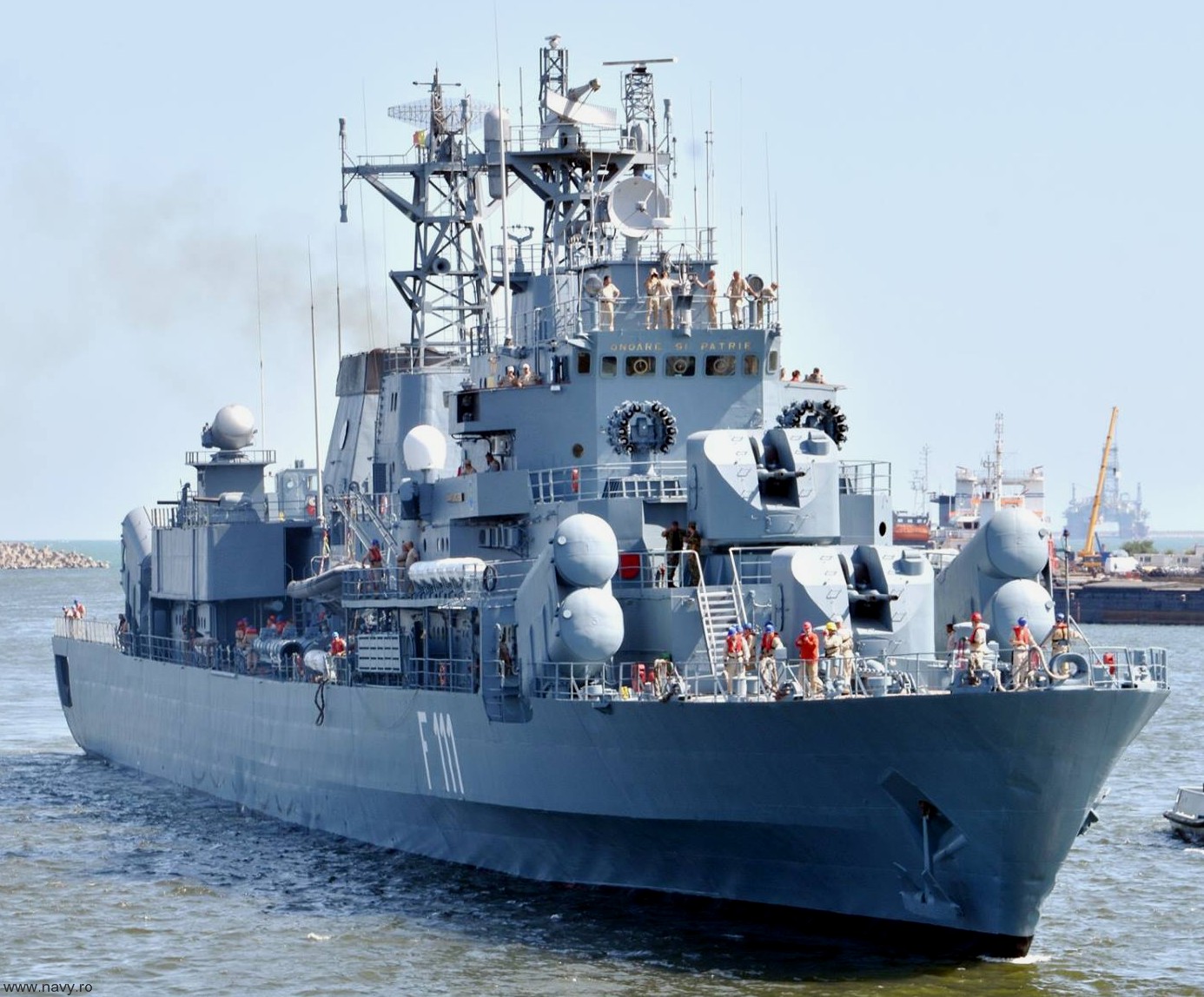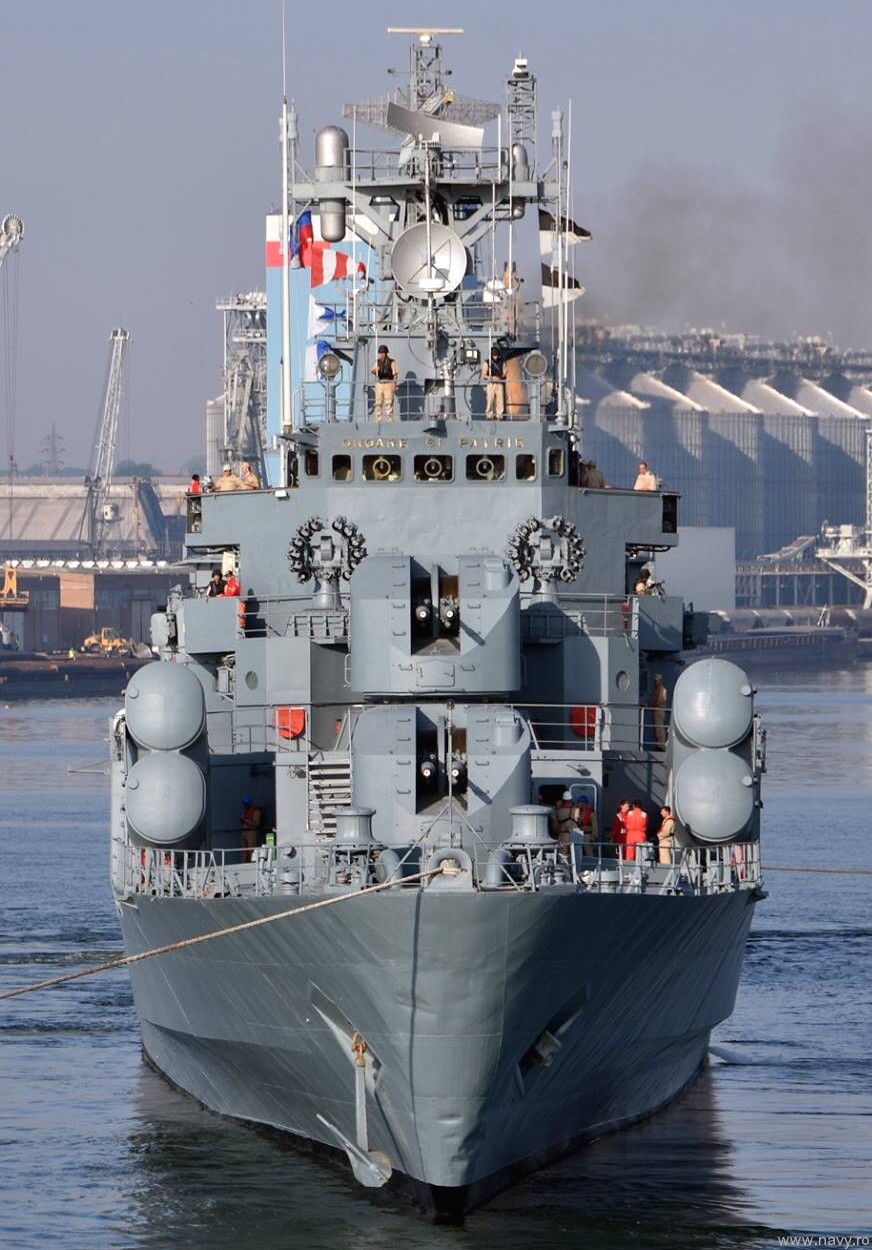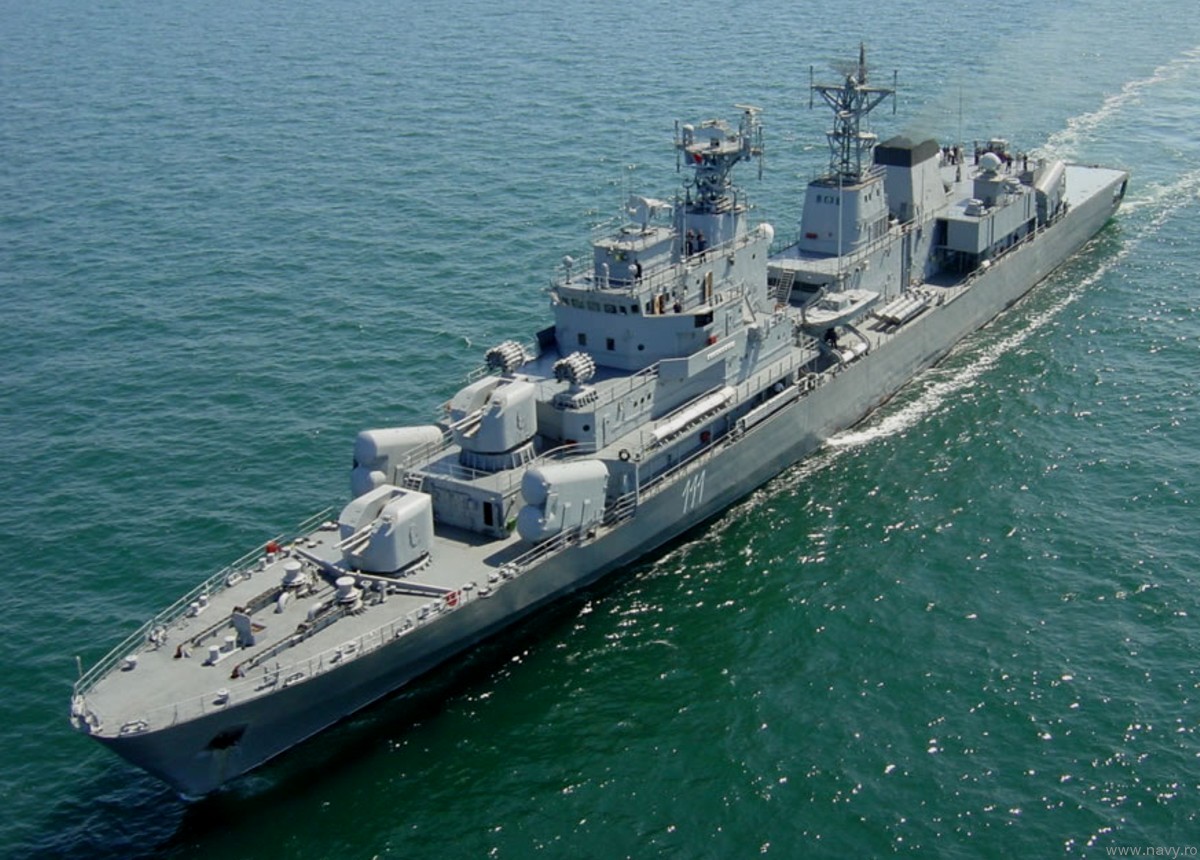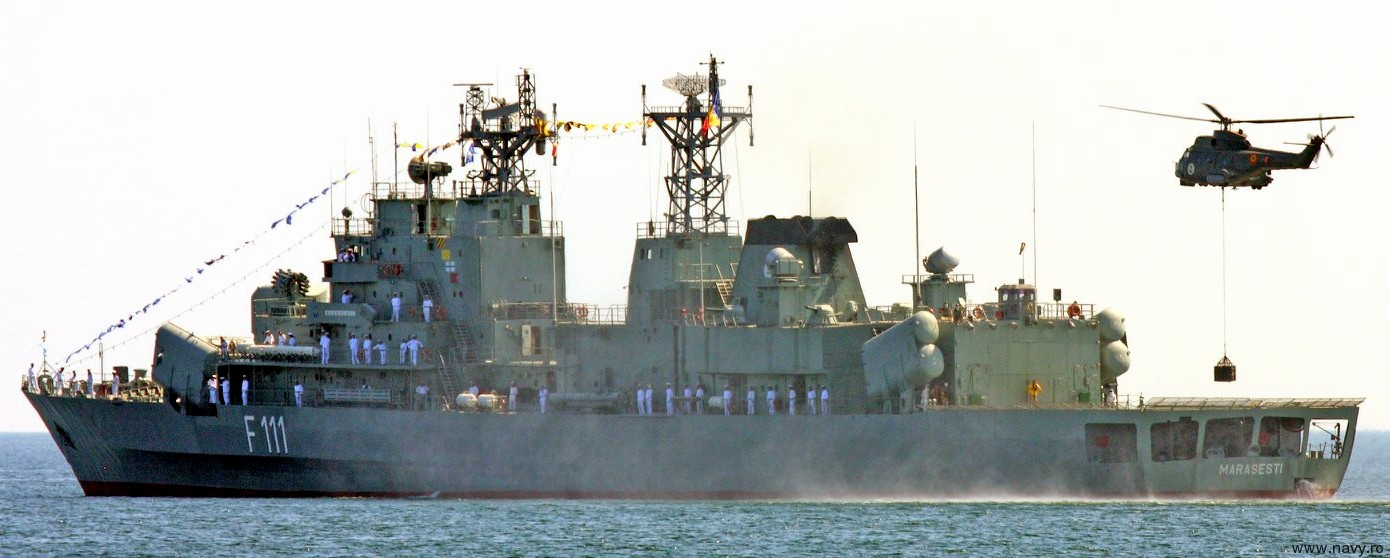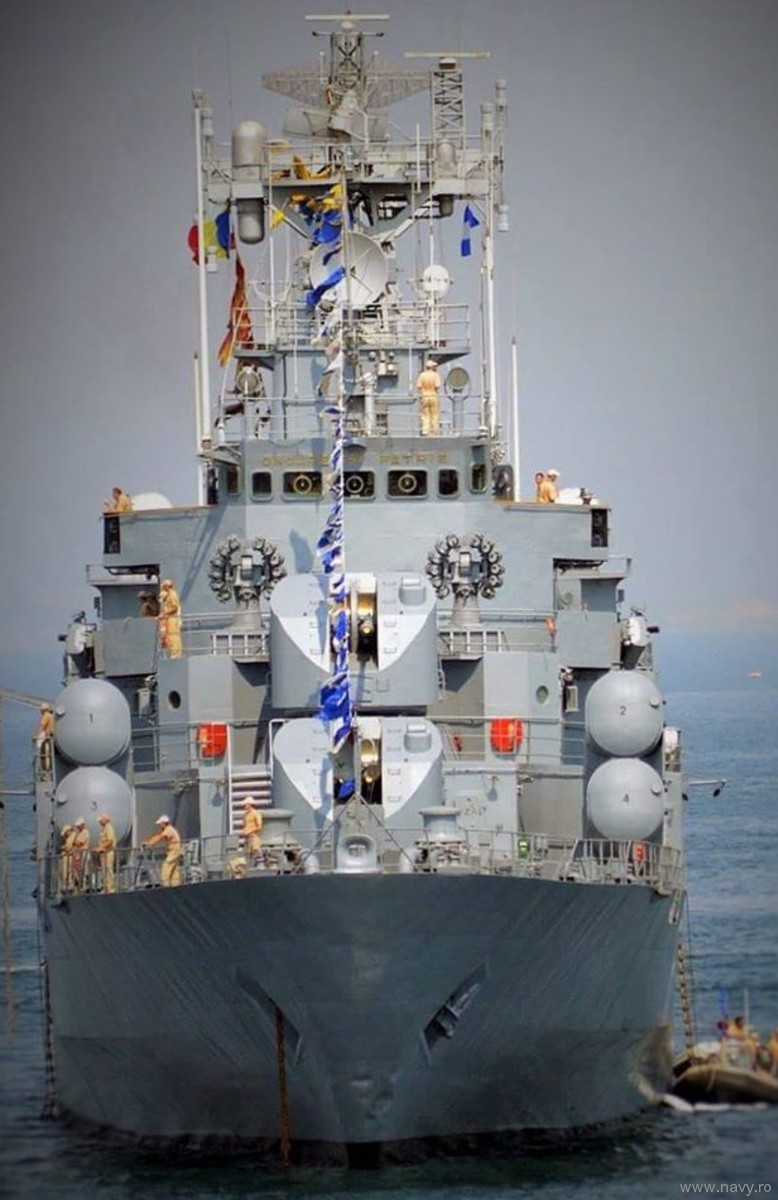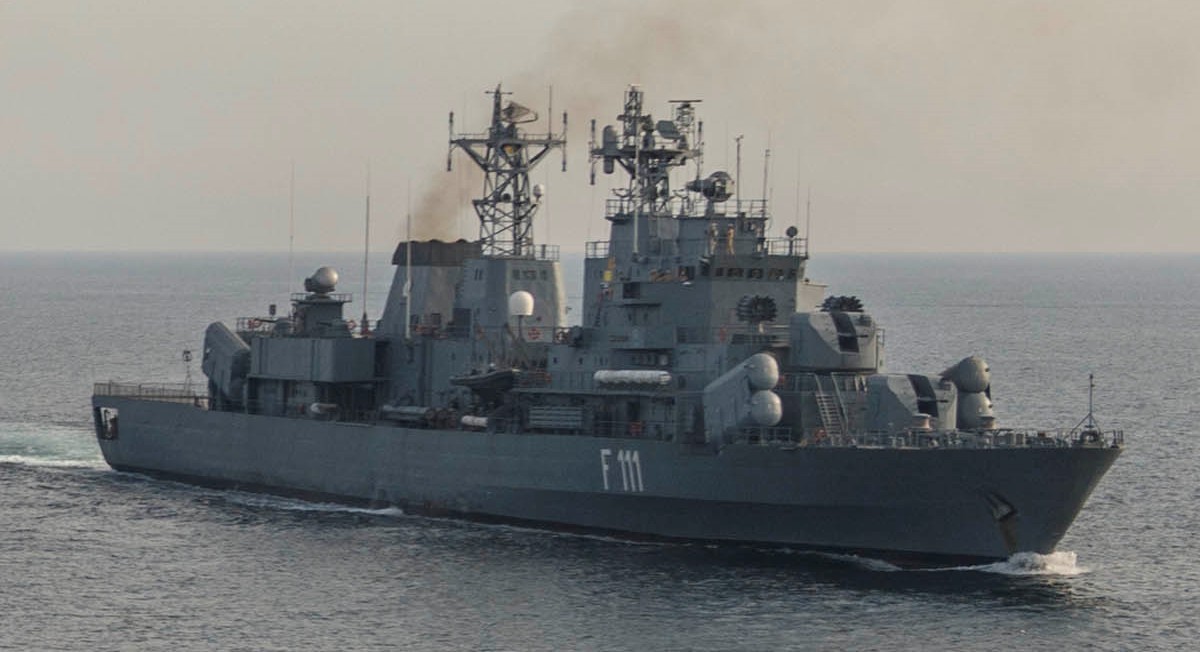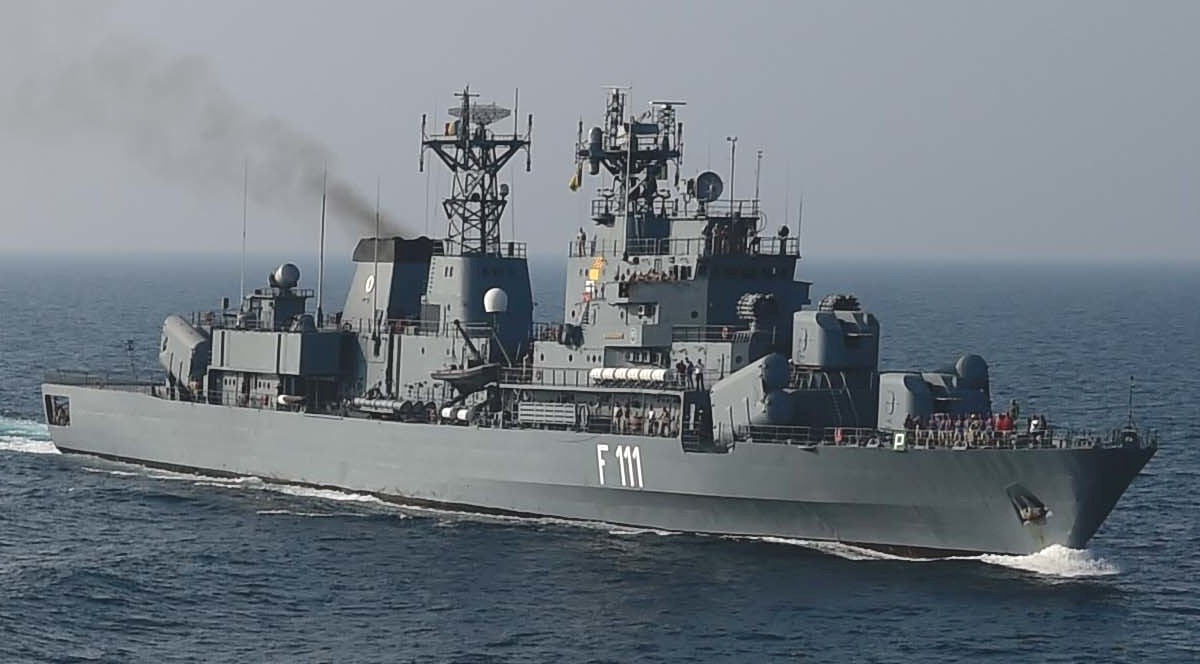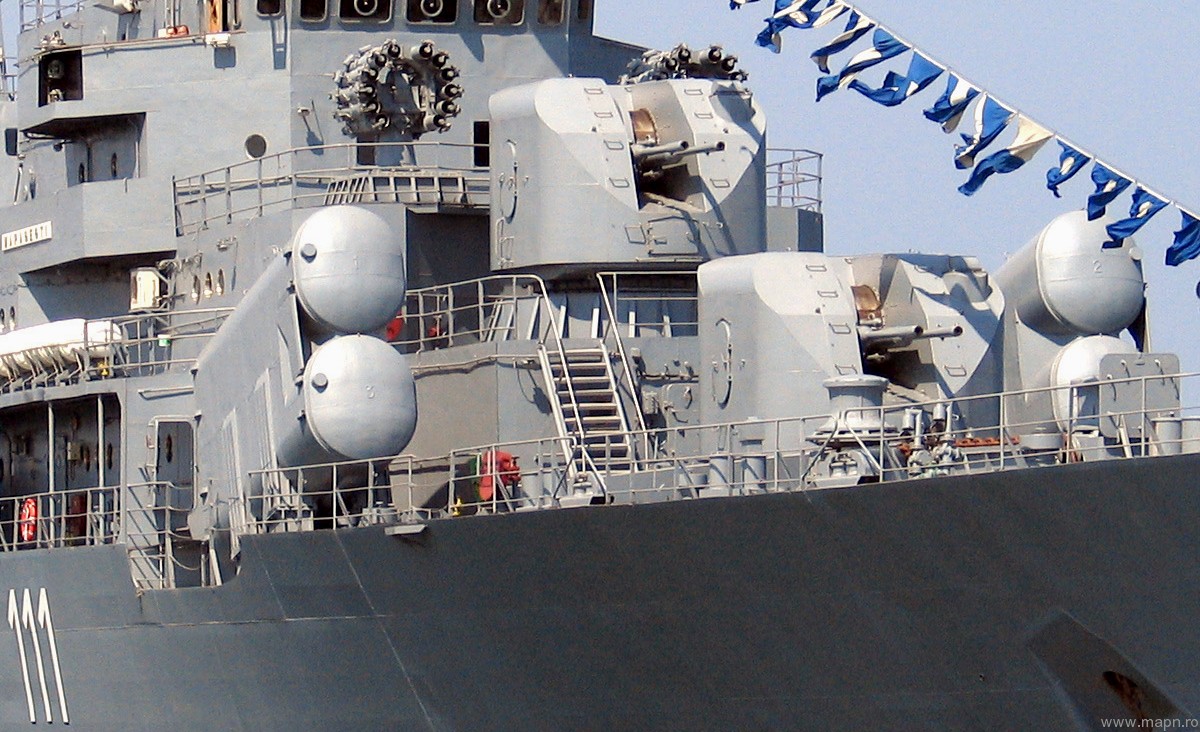 armament details - 76mm twin guns / SSM launching tubes / ASW rocket launchers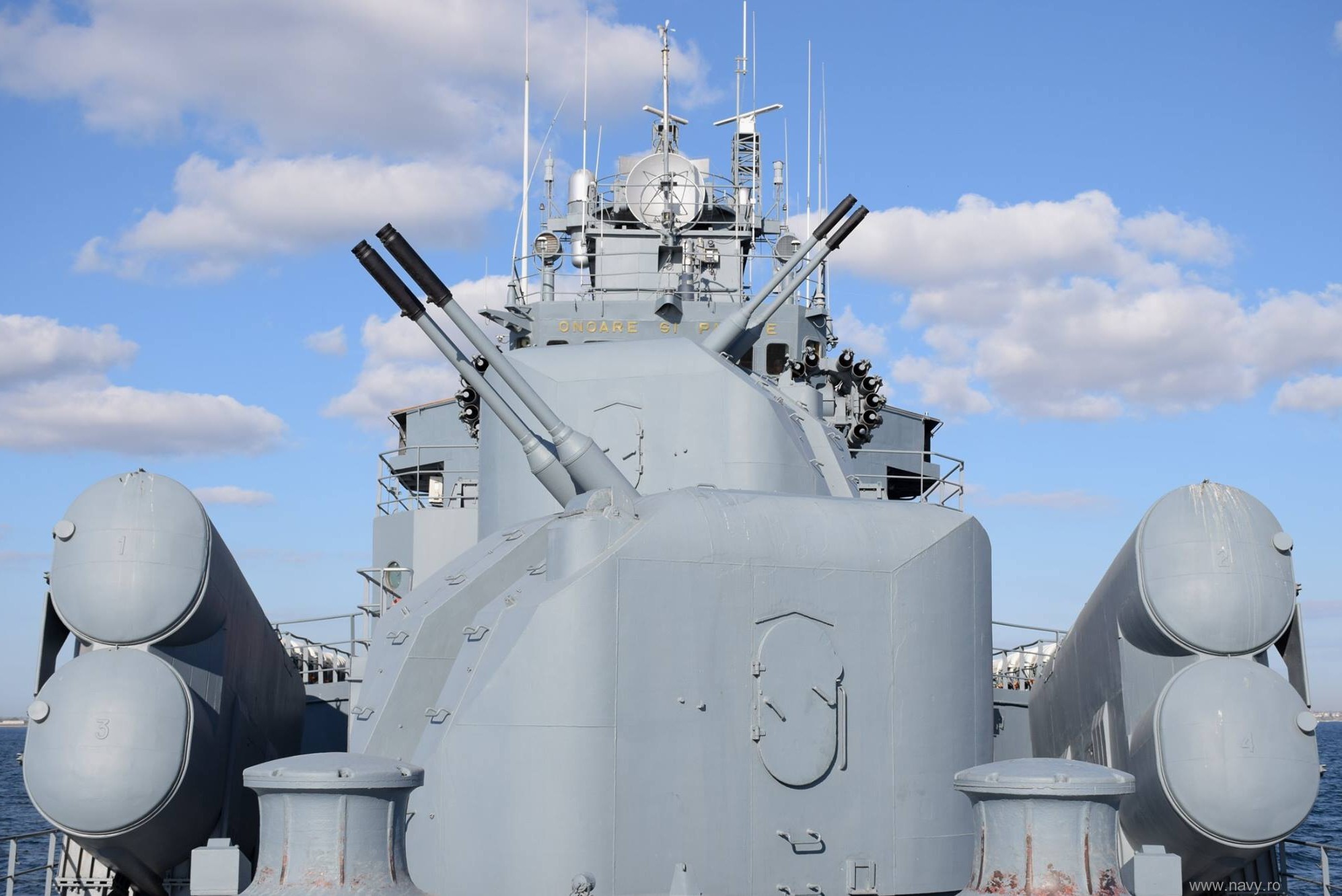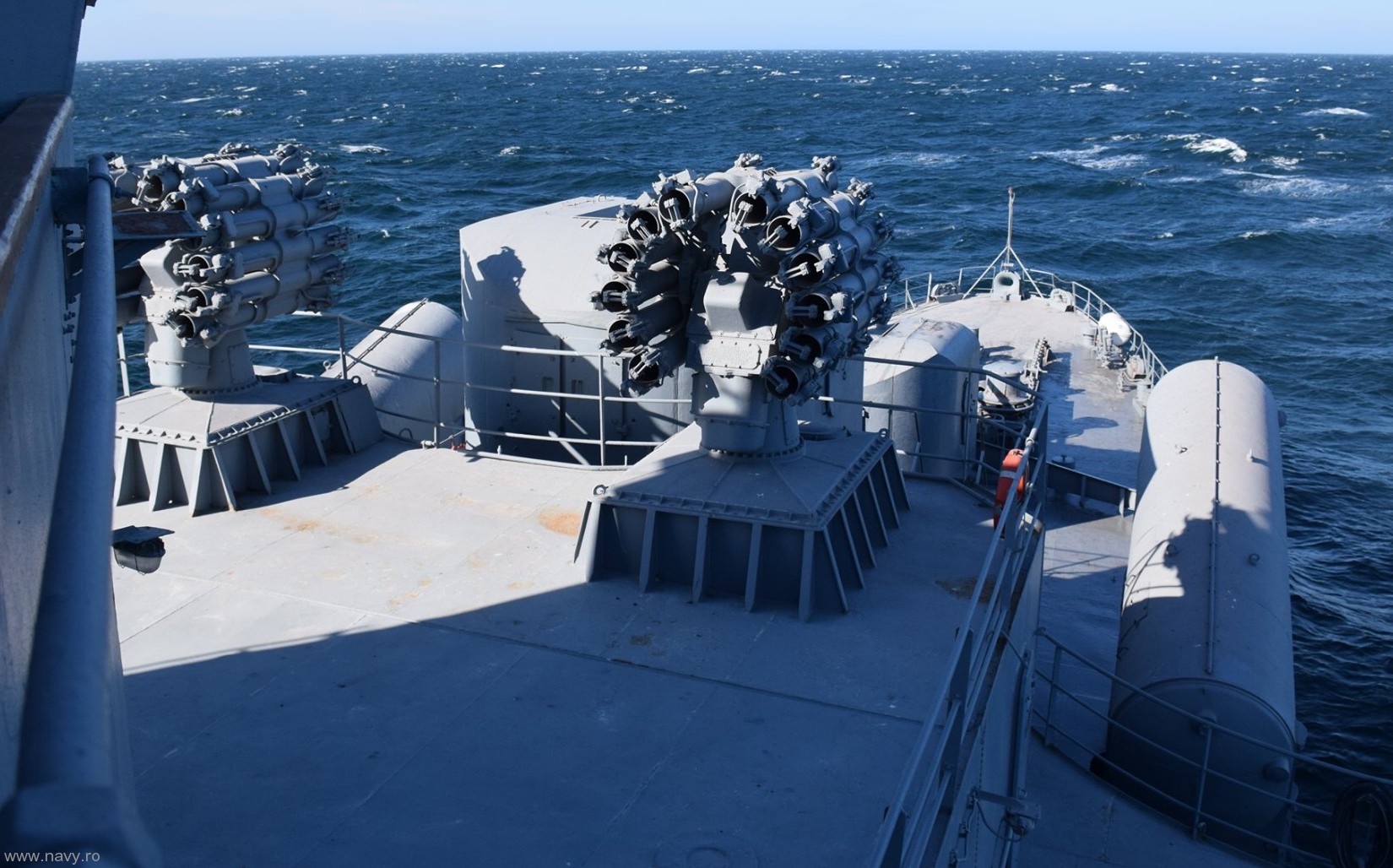 2 x RBU-6000 ASW rocket launchers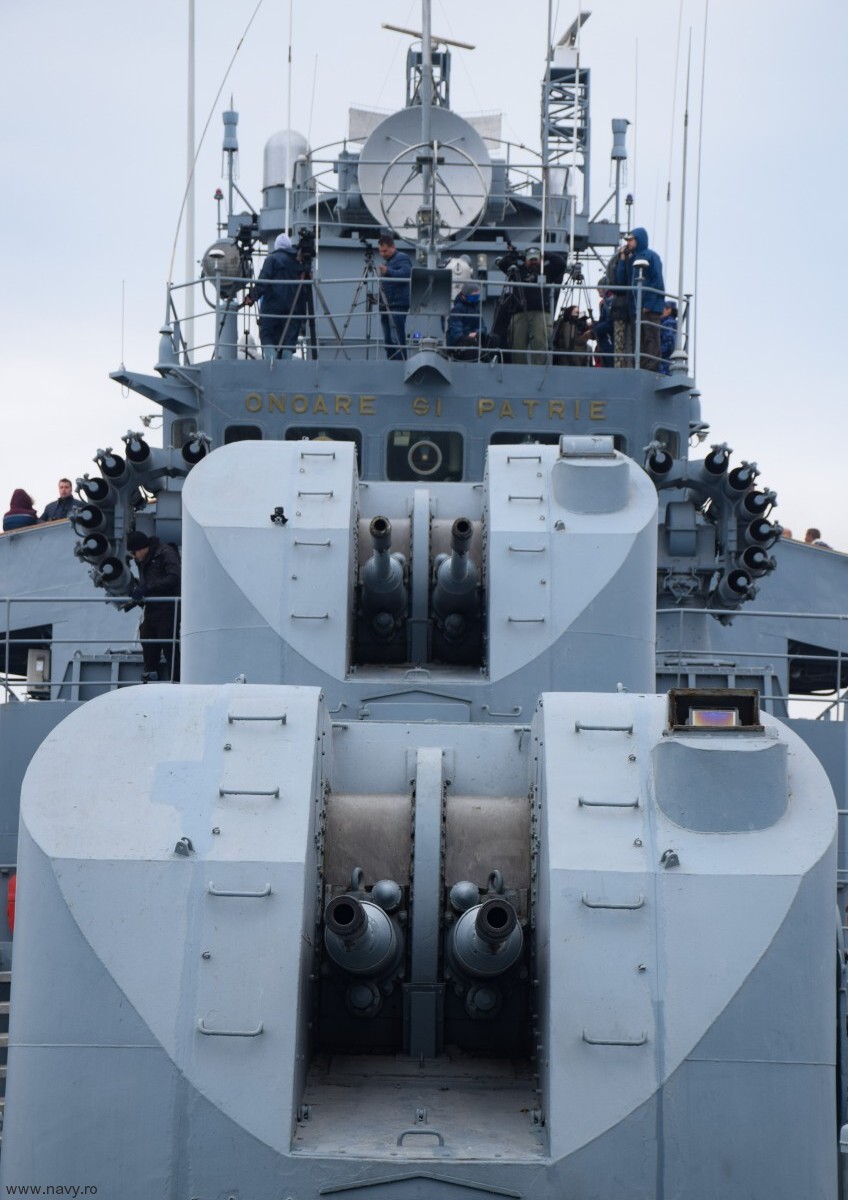 2 x 76mm twin guns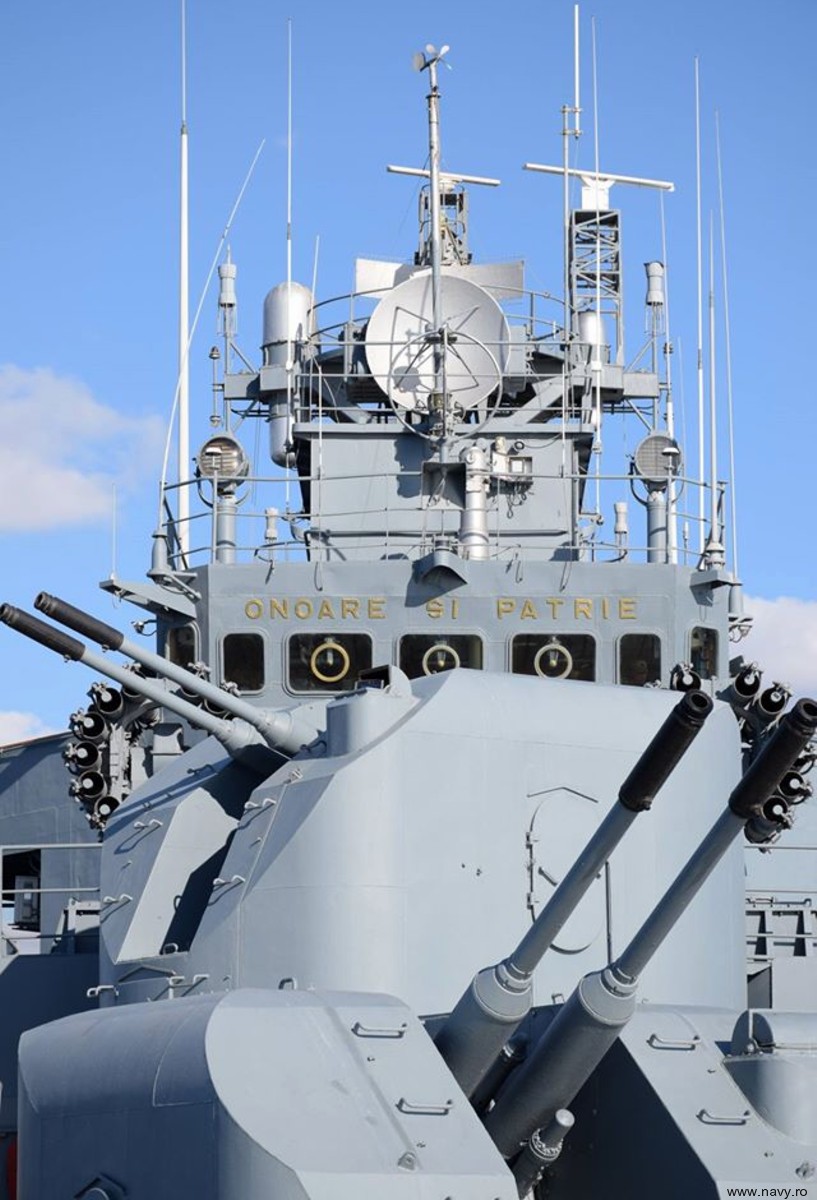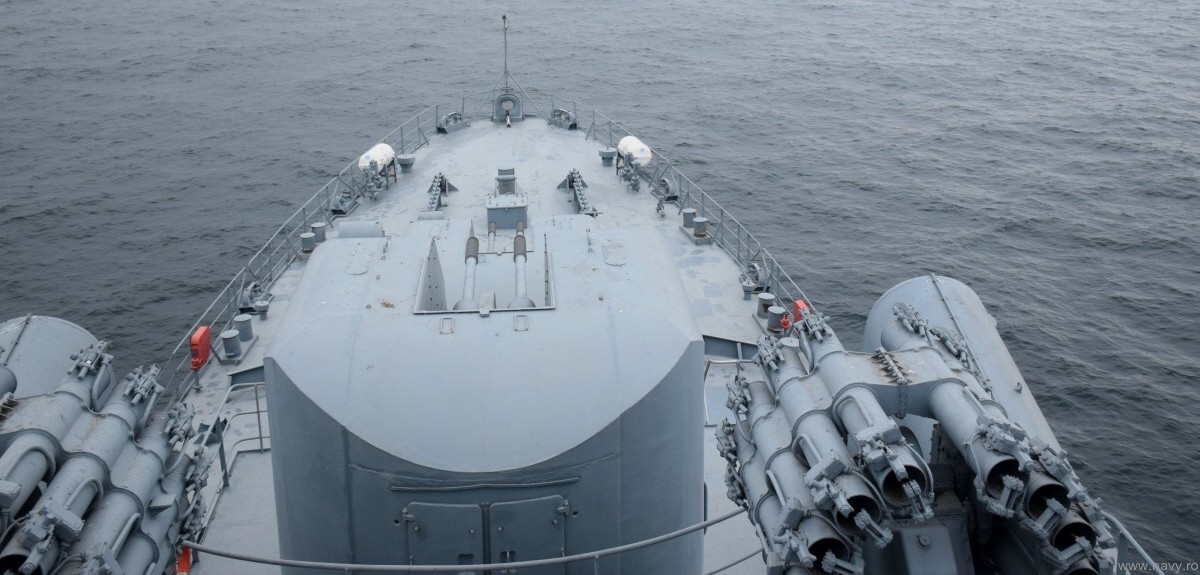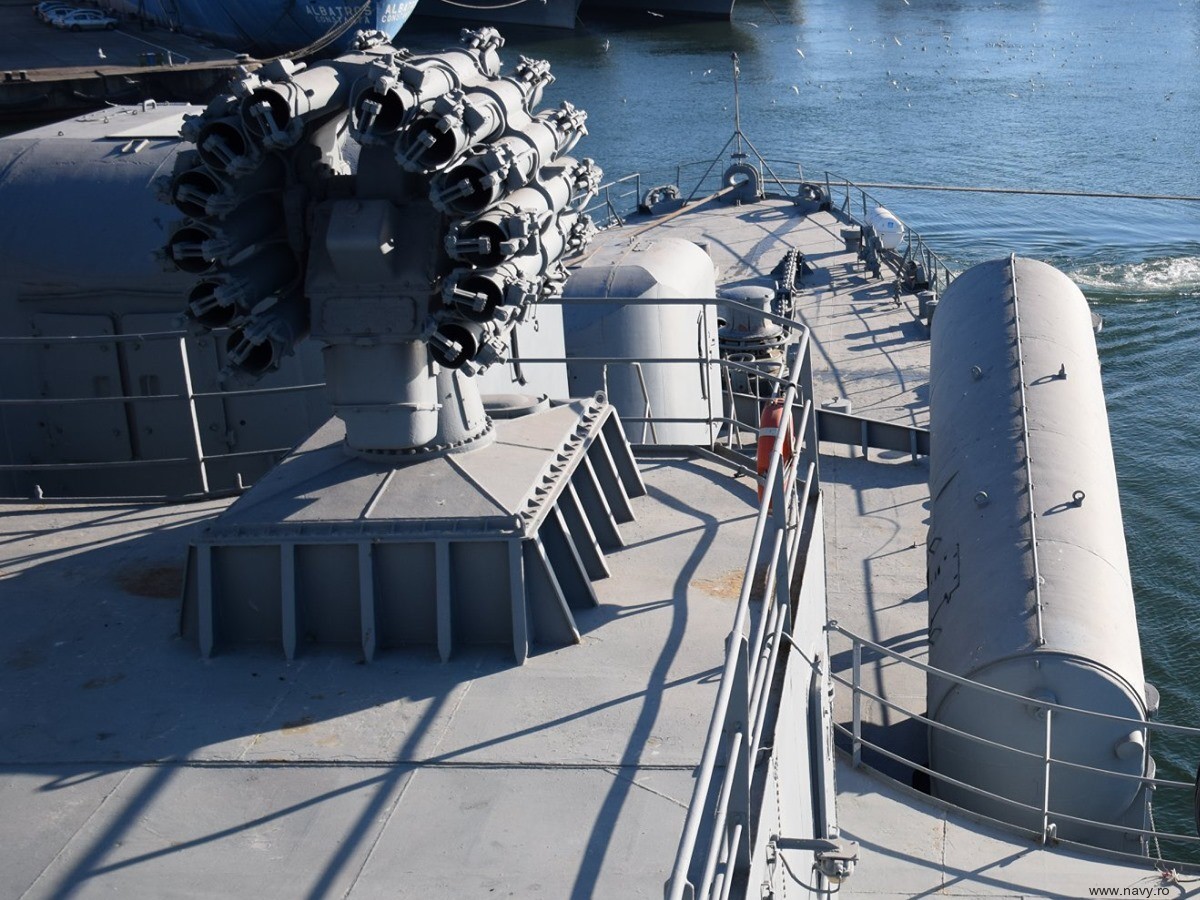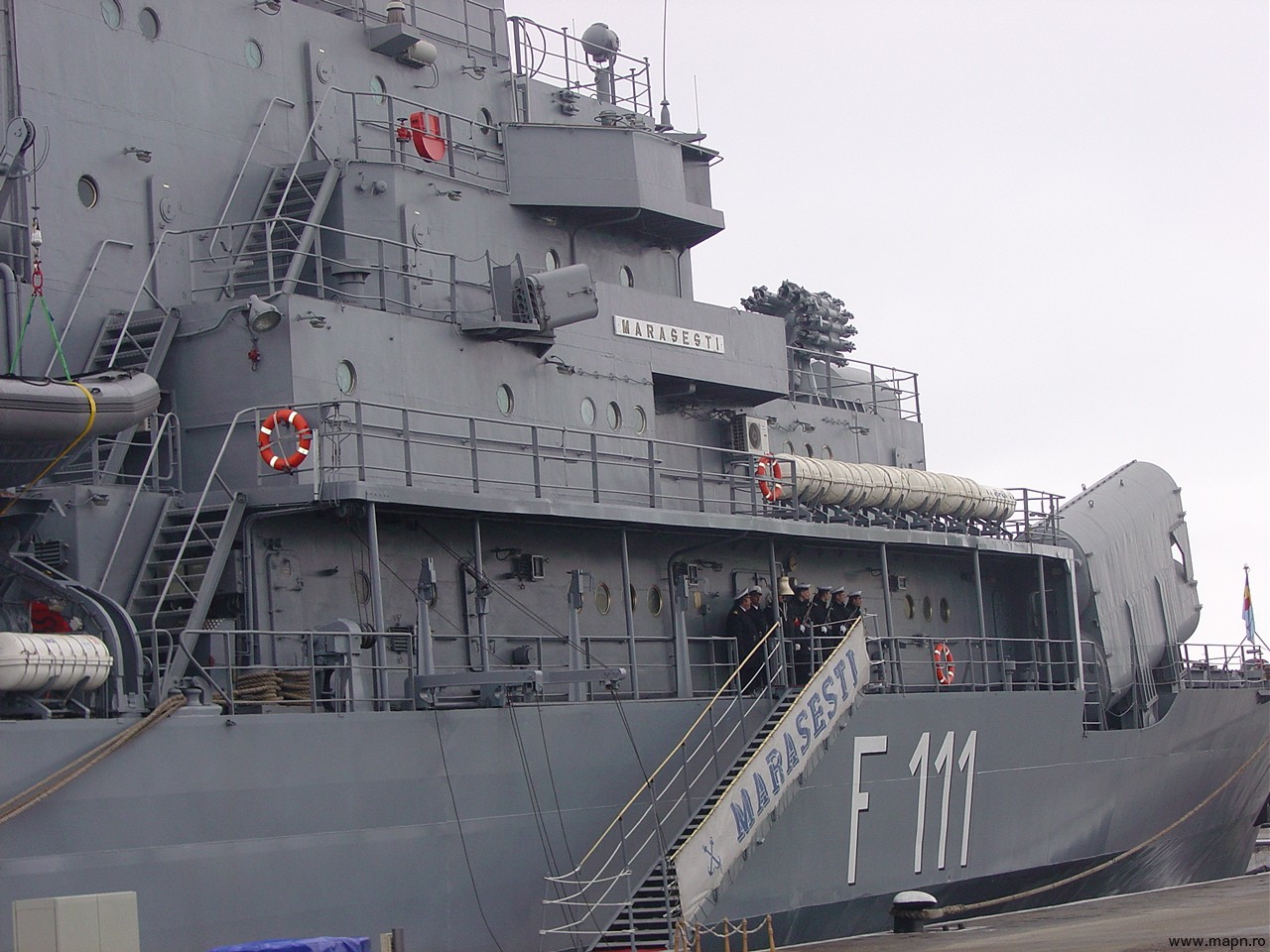 <![if !supportEmptyParas]> <![endif]>
Mărășești

is a small town in Romania in Vrancea County. It is 20 km (12 mi) north of Focșani. It administers six villages: Călimănești, Haret, Modruzeni, Pădureni, Siretu and Tișița.

King Milan I of Serbia was born in Mărăşeşti on 22 August 1854.

In 1917 during World War I, the Battle of Mărăşeşti between the Kingdom of Romania and the German Empire was fought near the town. It was the last major battle between the German Empire and the Kingdom of Romania on the Romanian front during World War I. A mausoleum containing the remains of 5073 Romanian soldiers was built to commemorate the Romanian victory.

source: wikipedia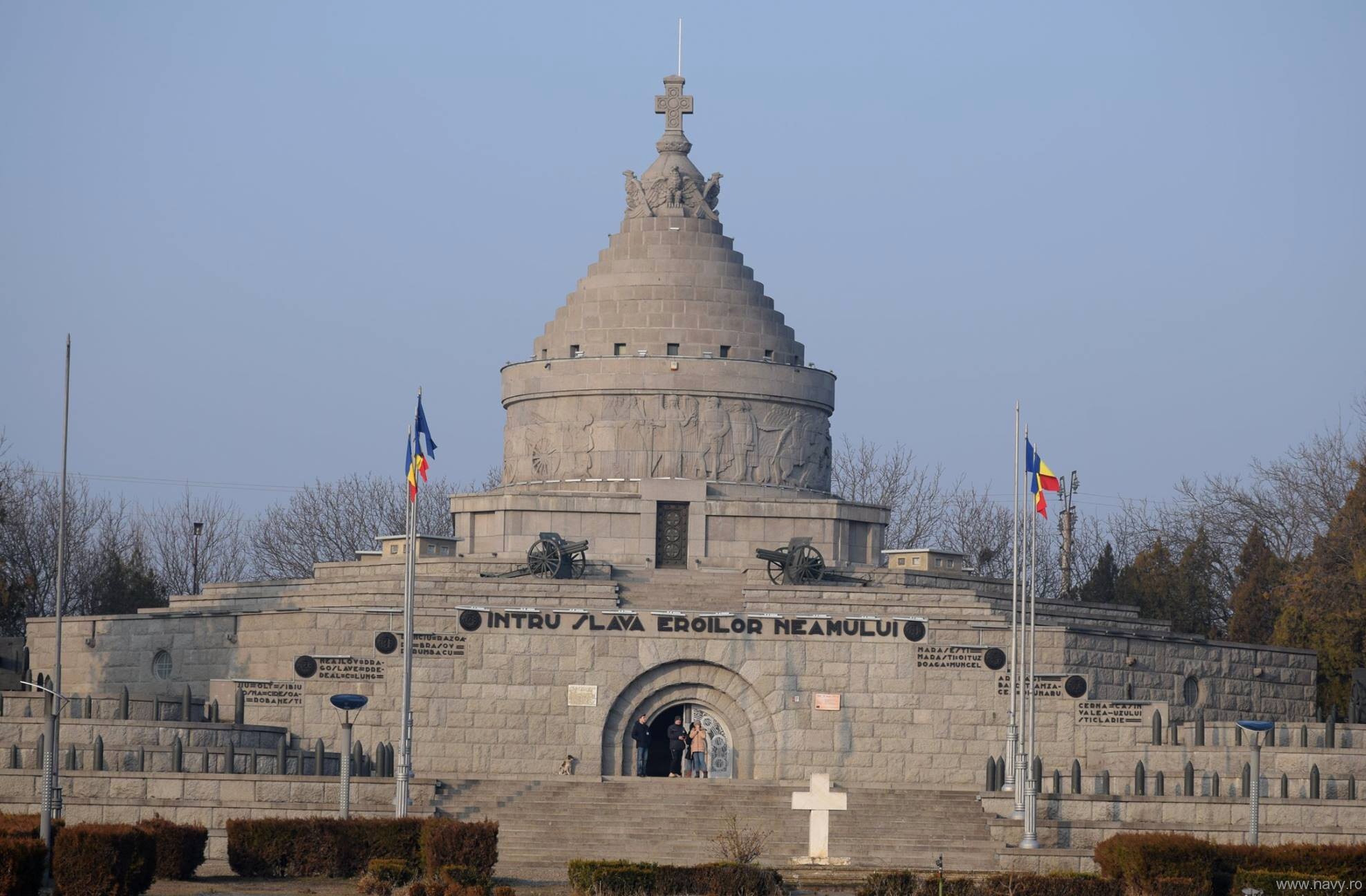 Marasesti mausoleum
<![if !supportEmptyParas]> <![endif]>
ROS Marasesti (F-111):

The warship was initially classified as a light cruiser by the Communist government and was named Muntenia, after the historical province of Romania. Nicolae Ceaușescu christened the ship himself on 2 August 1986. The cruiser was entirely a Romanian project, with the exception of the armament which was licensed built or of Soviet origin. The warship had an excessive topweight that caused stability problems even in calm waters. As a result, in June 1988 Muntenia returned to the shipyard where she underwent a major reconstruction program that lasted until August 1992.

On 2 May 1990, Muntenia was renamed Timișoara in honor of the city where the Romanian Revolution of 1989 first started. The warship was also reclassified as a destroyer. However, on 27 August 1990, the destroyer was renamed Mărășești, after the Battle of Mărășești in World War I. On 1 April 2001, Mărășești was classified as a frigate by the Romanian General Staff.

<![if !supportEmptyParas]> <![endif]>
patches + more
<![if !supportEmptyParas]> <![endif]>
|
seaforces.org
|
Romanian Navy start page
|