HOME | US Navy - ships | US Navy - air units | USMC - air units | International Navies | Weapon Systems | Special Reports
Republic of Korea Navy - Destroyer
DDH-976 ROKS Munmu the Great
| | |
| --- | --- |
| sorry, no insignia | |
06/21
Type, class: Multipurpose Destroyer - DDH;

Chungmugong Yi Sun-sin

(KDX-II) class
Builder: Hyundai Heavy Industries, Ulsan, ROK
Name in Korean: 문무대왕

STATUS:
Laid down: ?
Launched: April 11, 2003
Commissioned: September 30, 2004
IN SERVICE



Homeport: ?
Namesake:

Munmu of Silla (626-681)


Technical Data: see INFO >

Chungmugong Yi Sun-sin

class Destroyer
images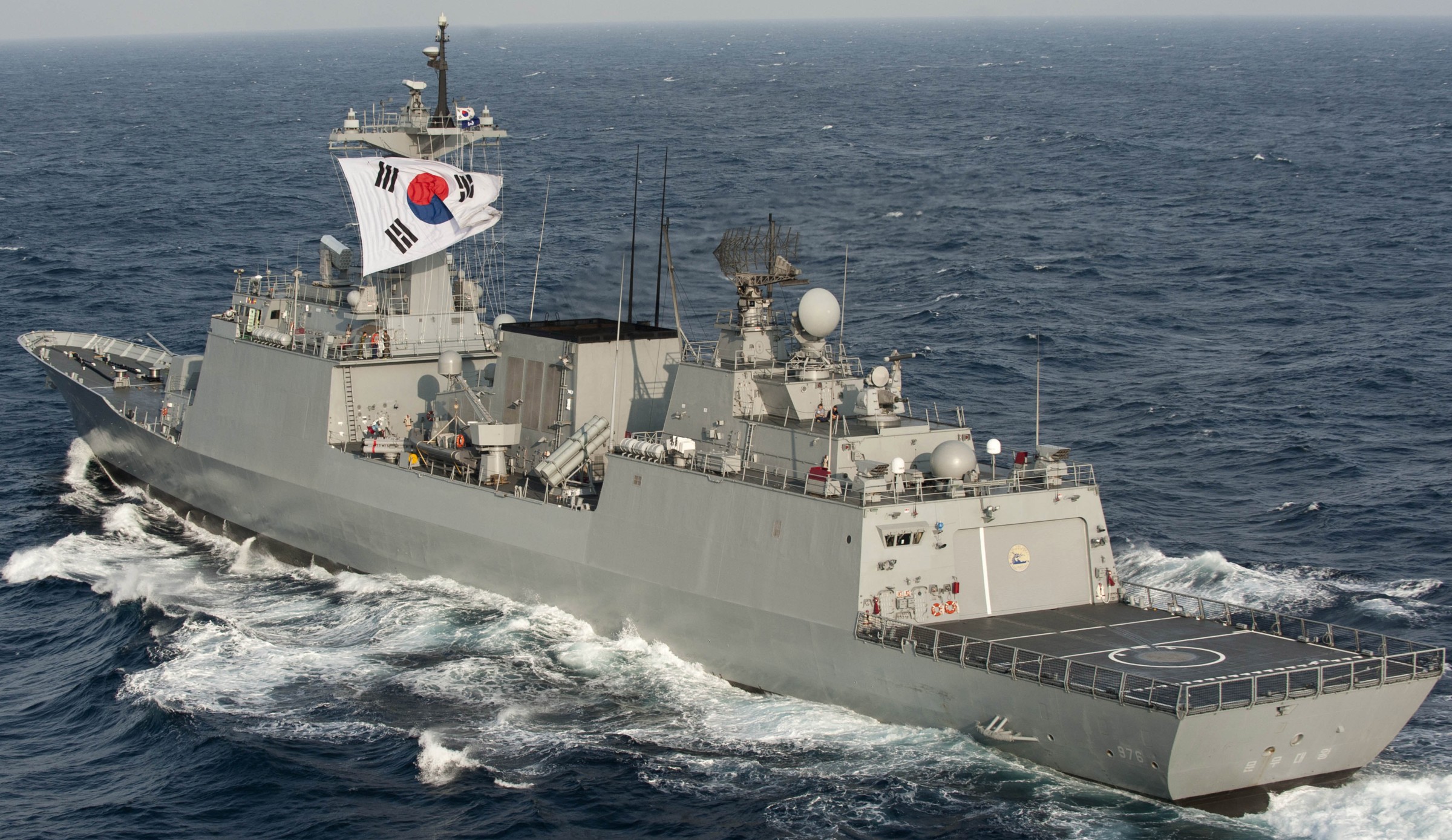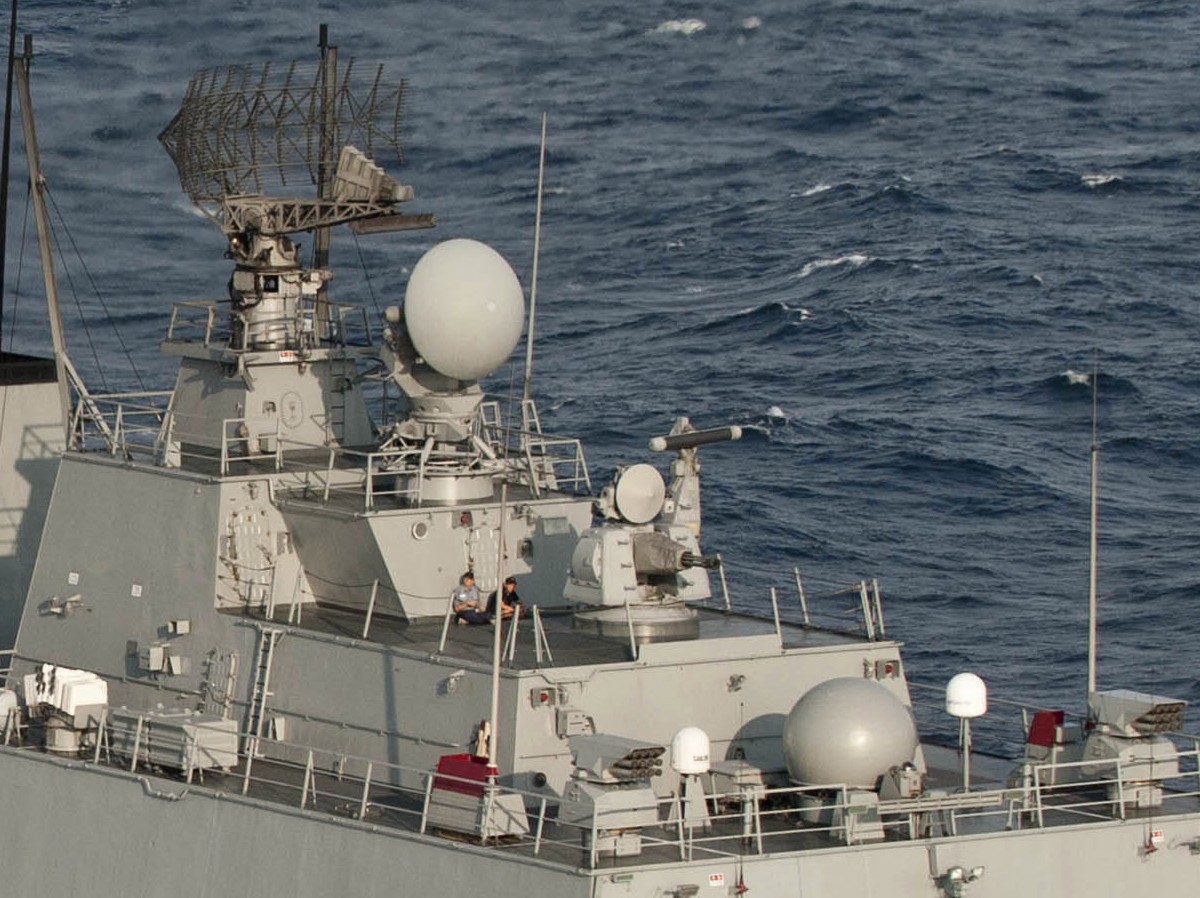 cutout: AN/SPS-49(V)5 2D long-range radar / STIR240 fire-control radar / Goalkeeper CIWS / chaff/decoy launchers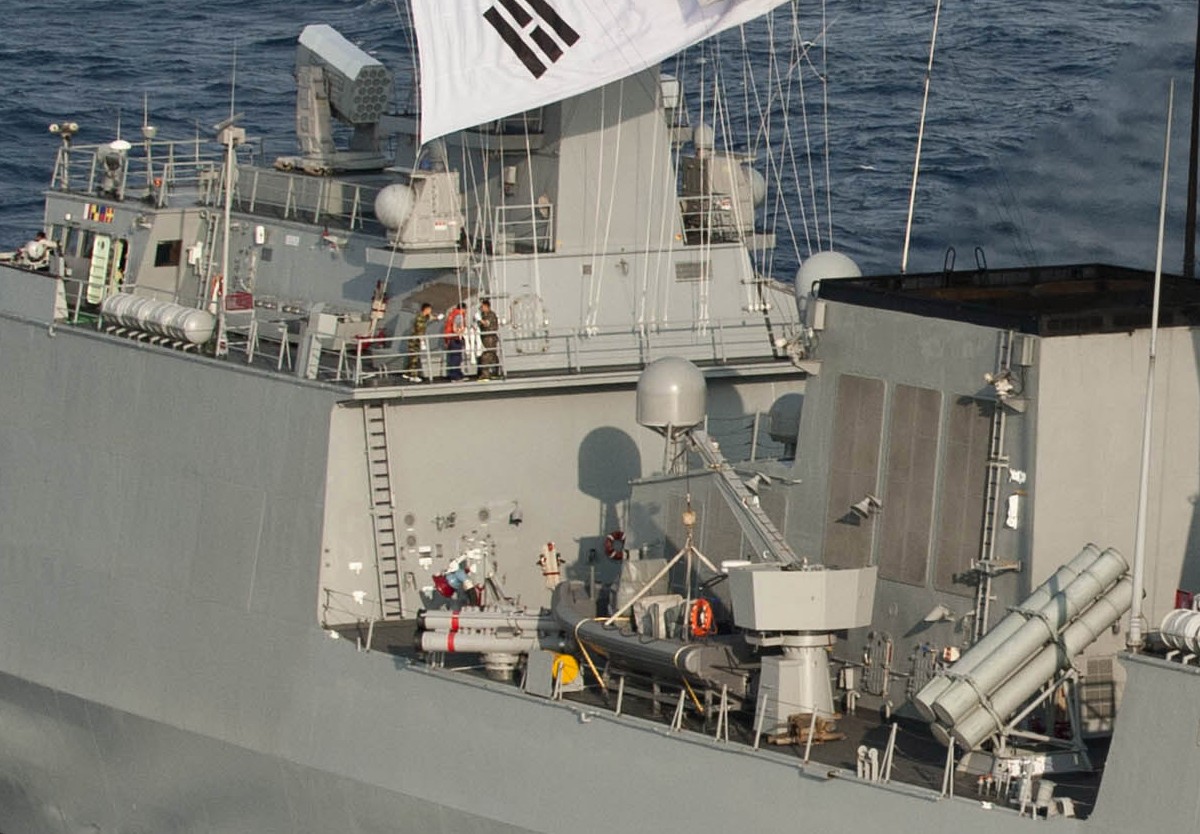 cutout: RIM-116 RAM CIWS / triple-torpedo tubes / RGM-84 Harpoon SSM tube launchers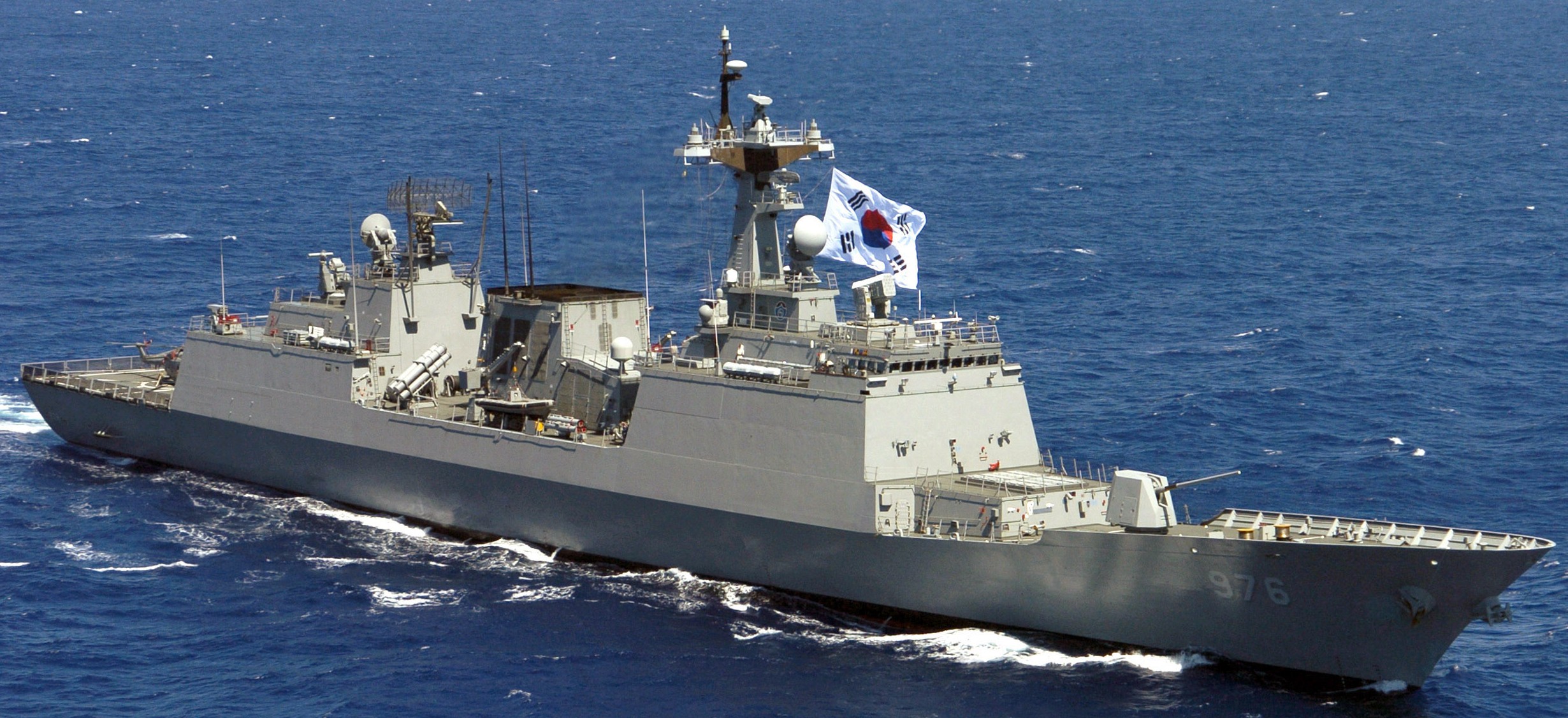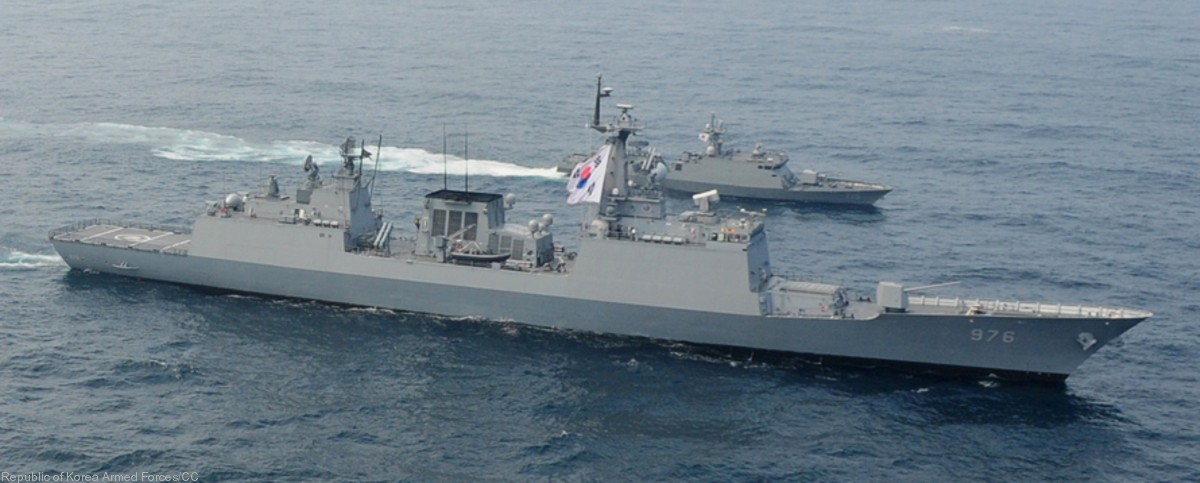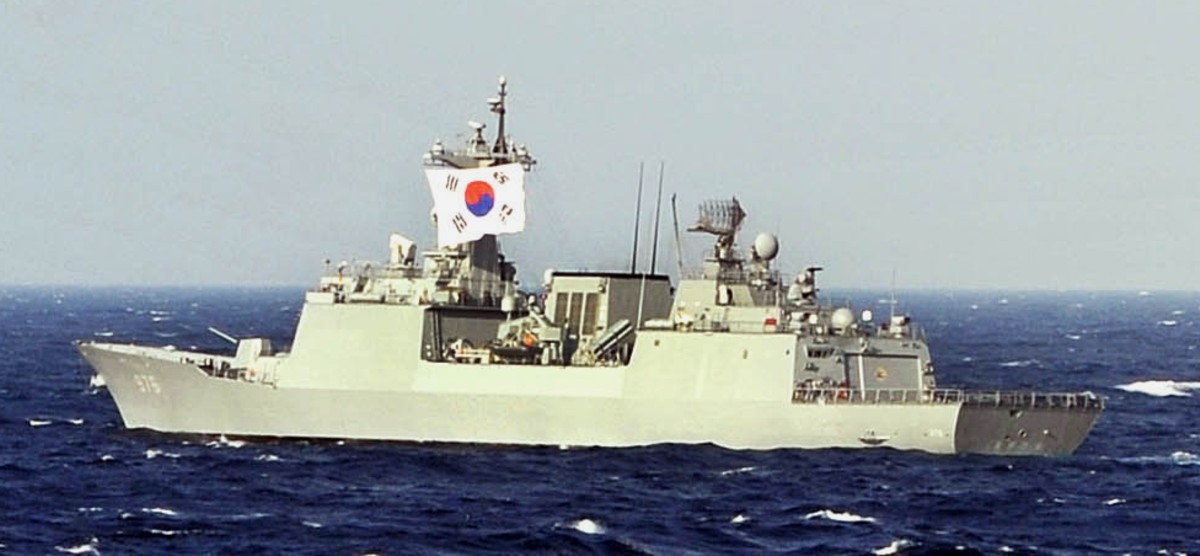 Munmu of Silla (626-681; reigned 661-681)
... was the 30th king of the Korean kingdom of Silla.
He is usually considered to have been the first ruler of the Unified Silla period.
Munmu was the son of King Muyeol and Munmyeong, who was the younger sister of Kim Yu-shin.
Under his father's reign, he held the office of pajinchan, who apparently was responsible for maritime affairs, and played a key role in developing the country's diplomatic links with Tang China.
He was born Prince Beopmin and took the name Munmu when he succeeded his father to the throne.
After his death, he was known by the title of Dragon King.
patches + more
|
seaforces.org
|
Republic of Korea Navy start page
|