Type, class: Guided Missile Destroyer; Sejong the Great (KDX-III) class
Builder: Hyundai Heavy Industries, Ulsan, ROK
Name in Korean: 세종대왕, 世宗大王

STATUS:
Laid down: May 20, 2006
Launched: May 25, 2007
Commissioned: December 22, 2008
IN SERVICE



Homeport: ?
Namesake:

Sejong the Great (1397-1450)


Technical Data: see INFO > Sejong the Great class Guided Missile Destroyer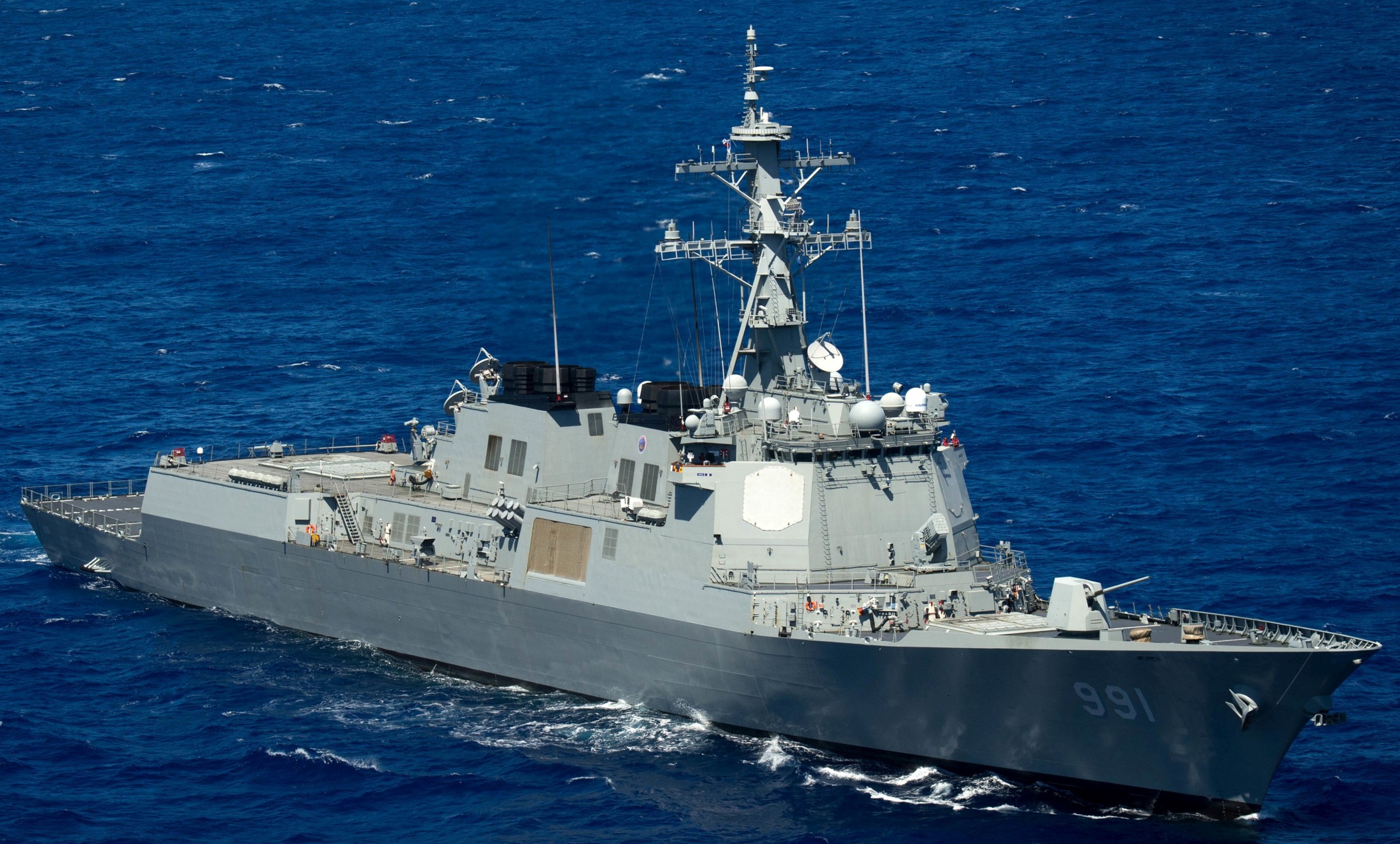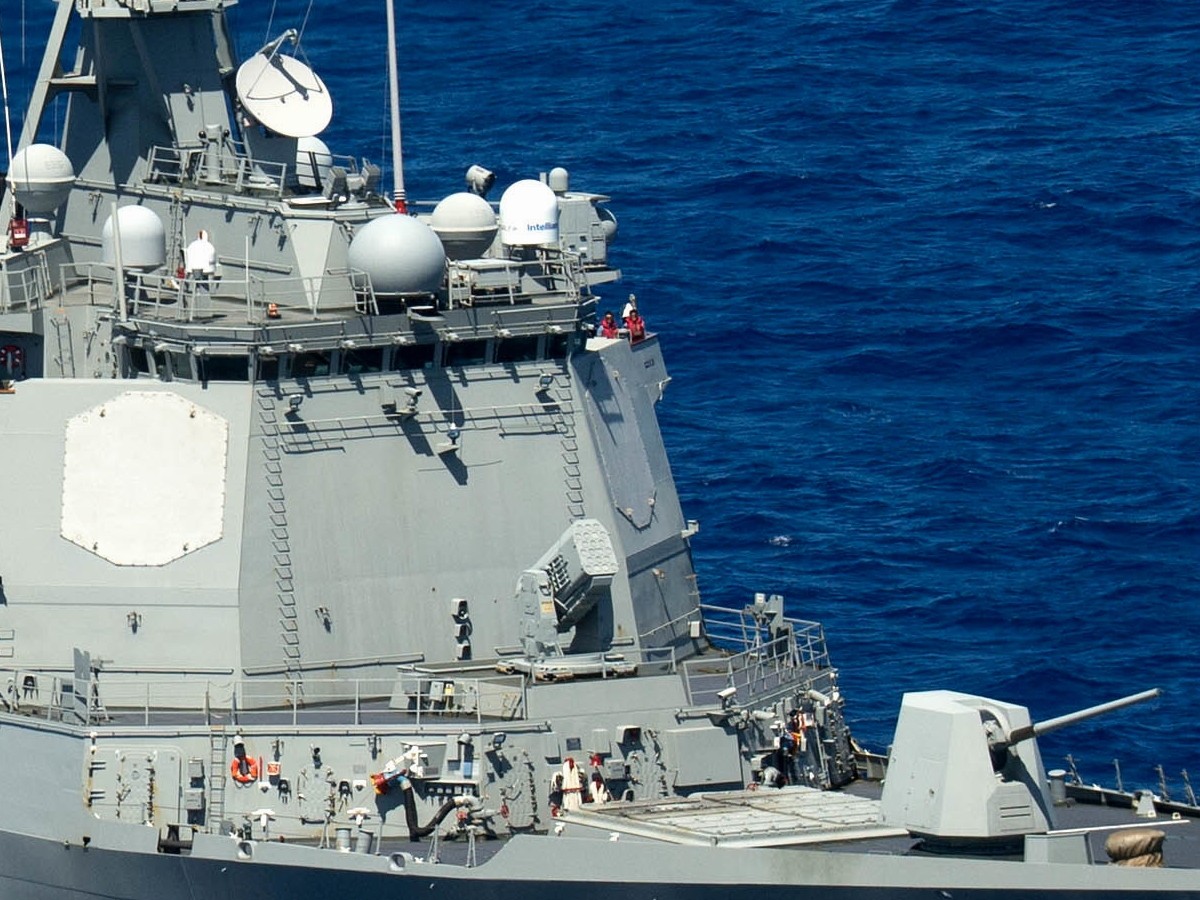 cutout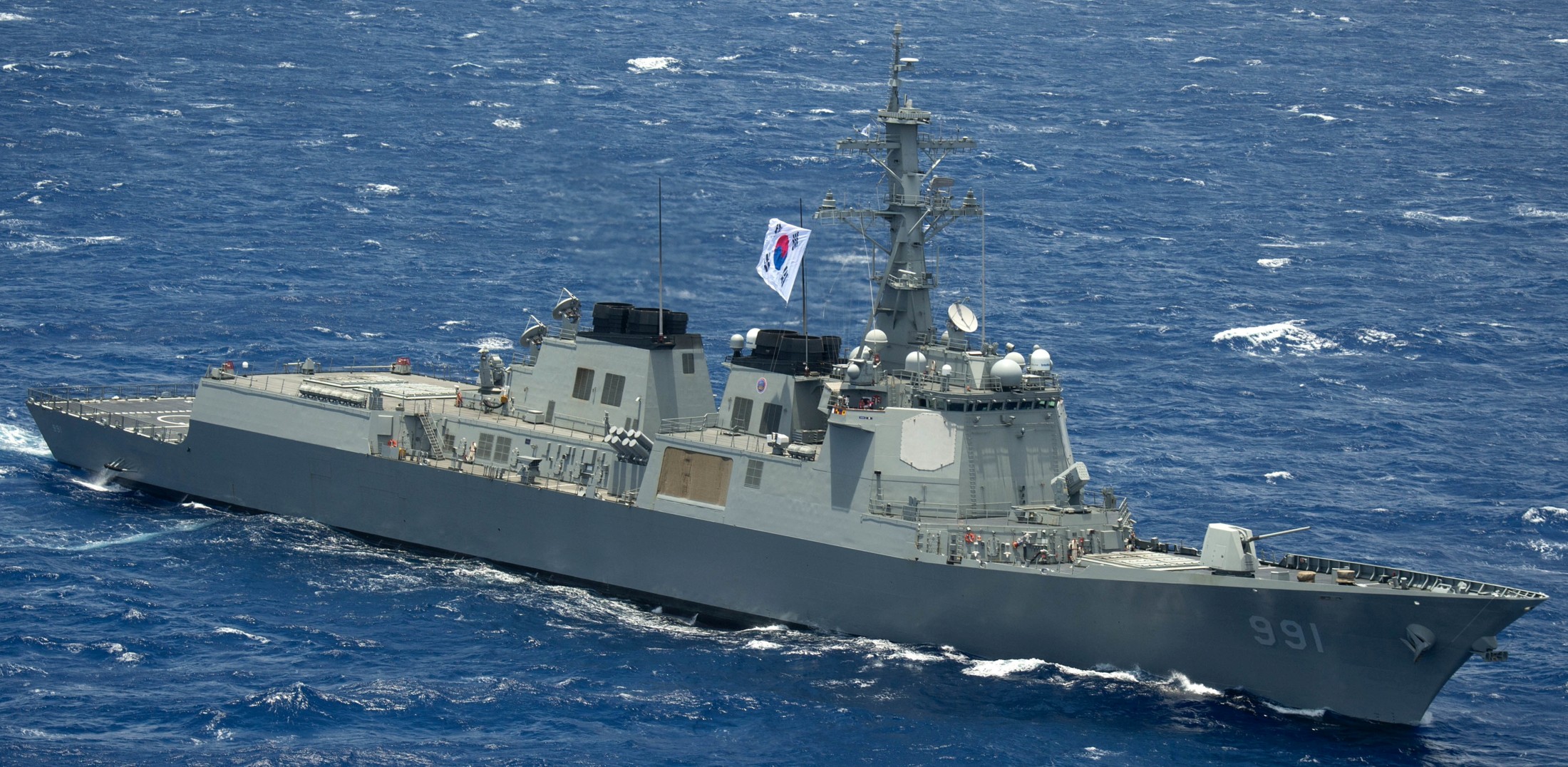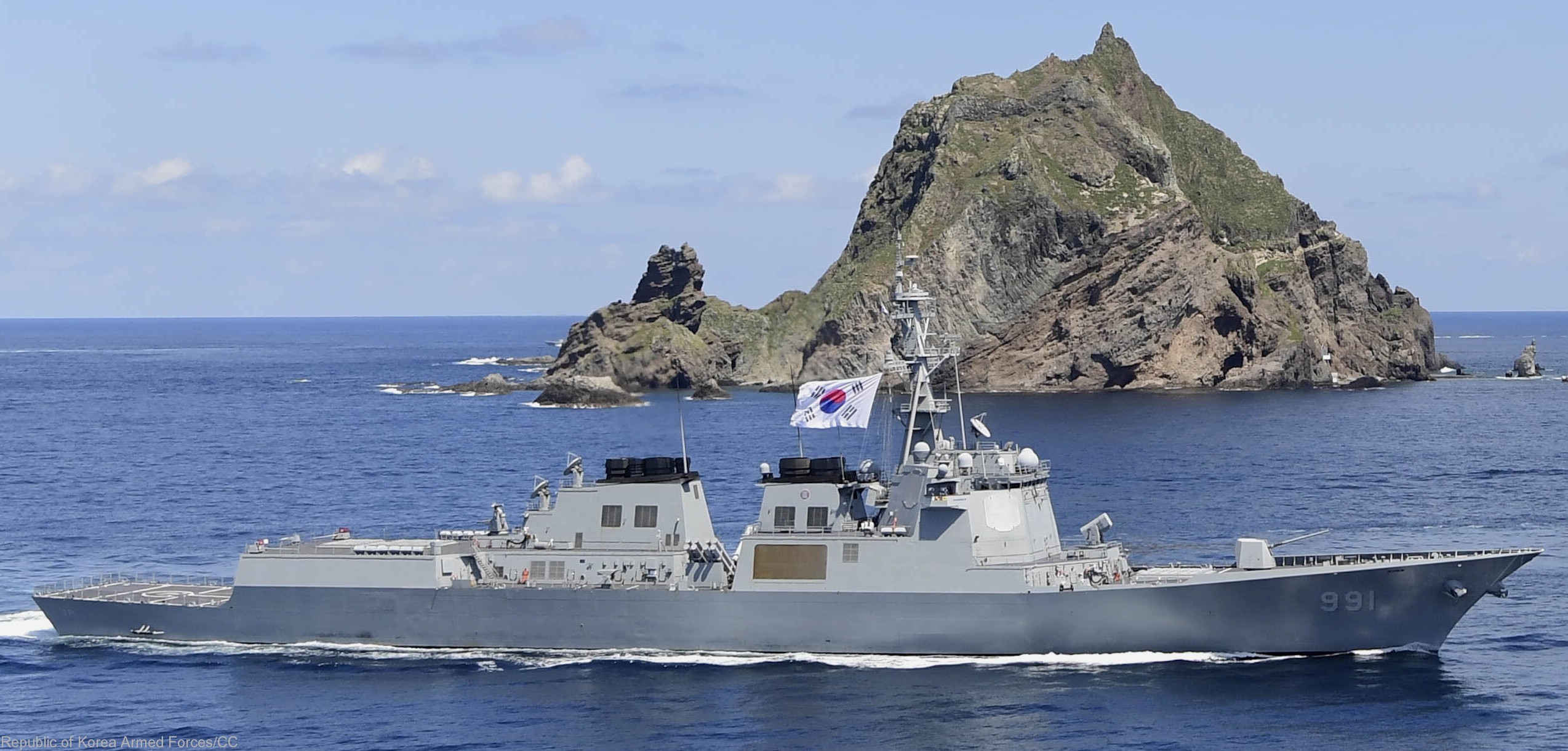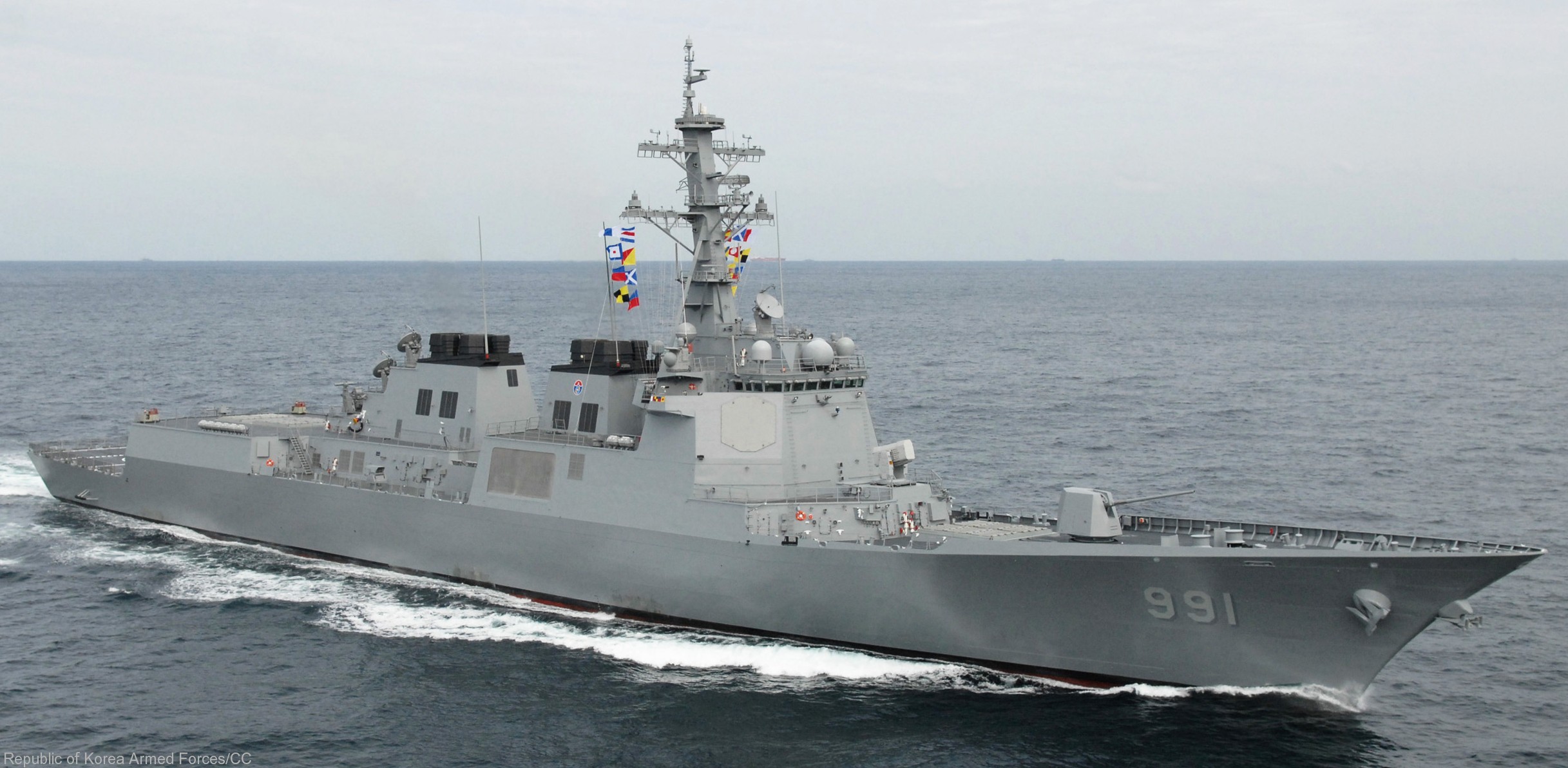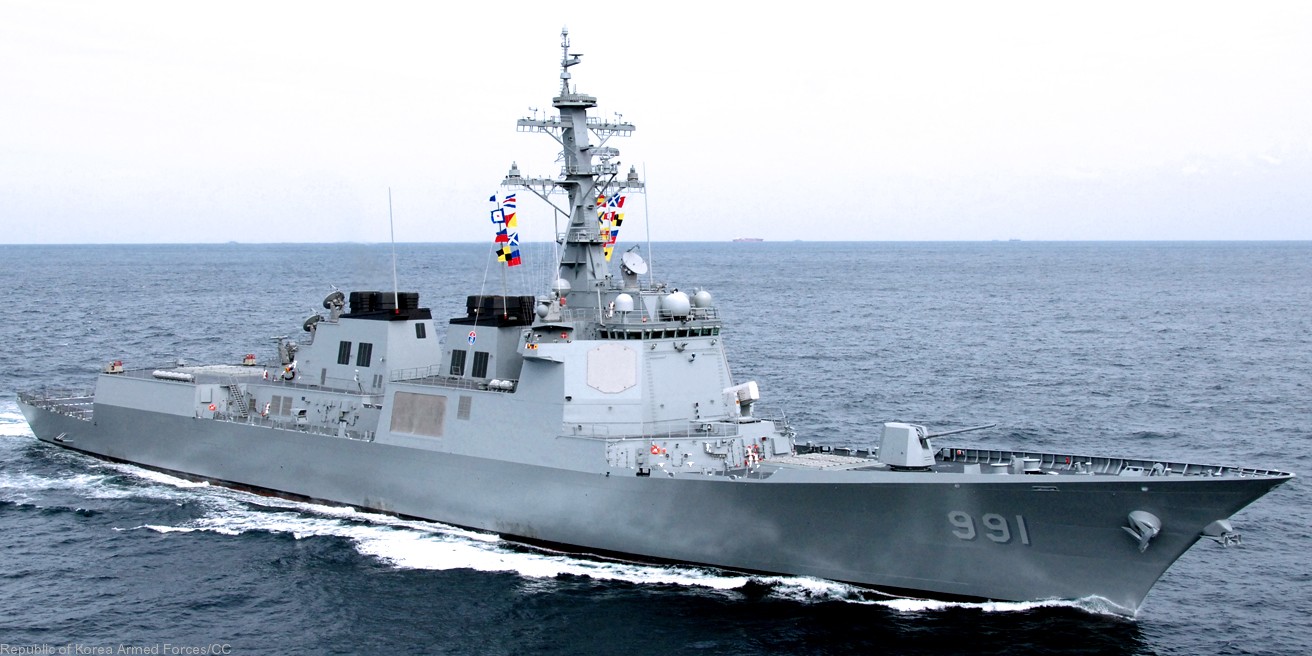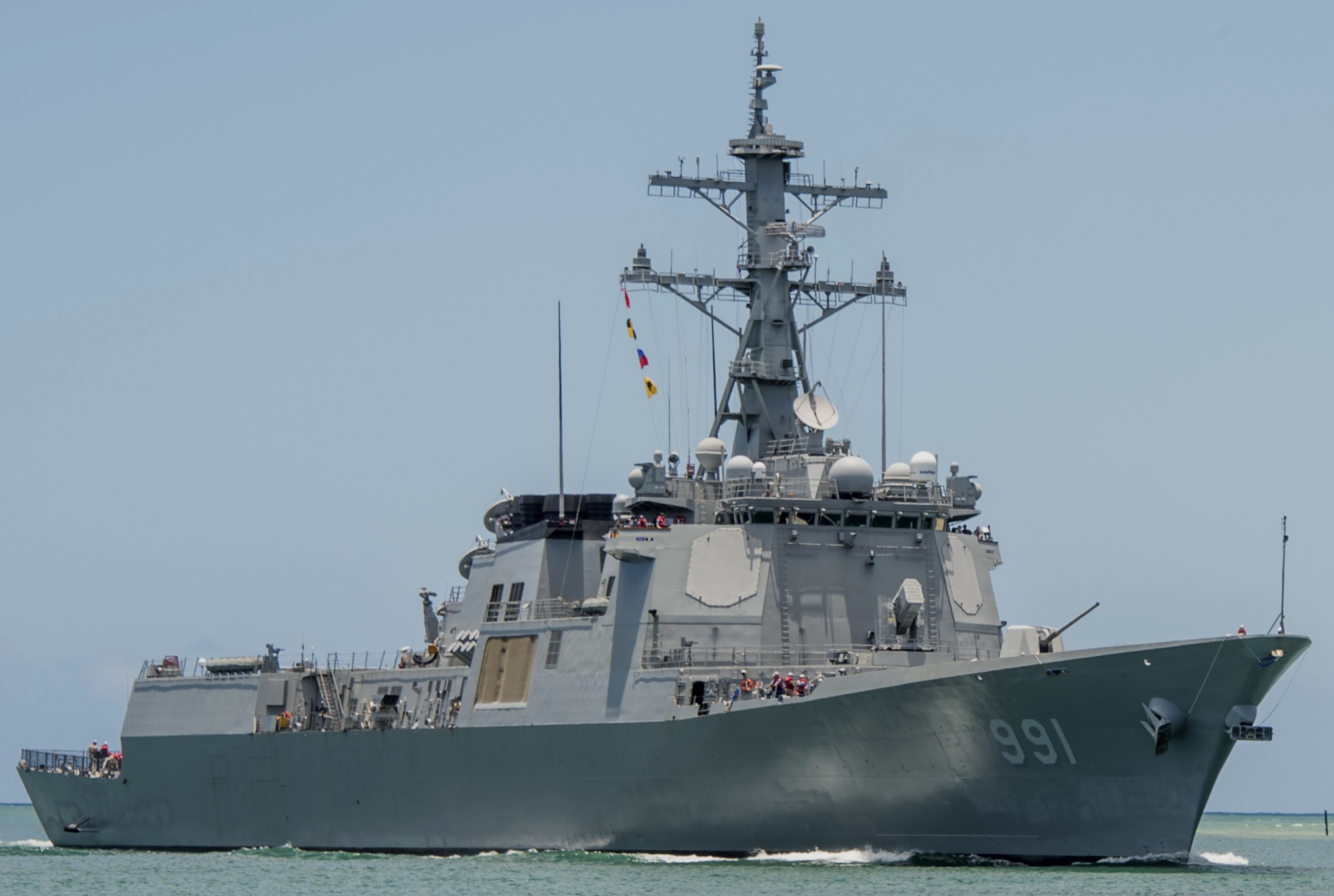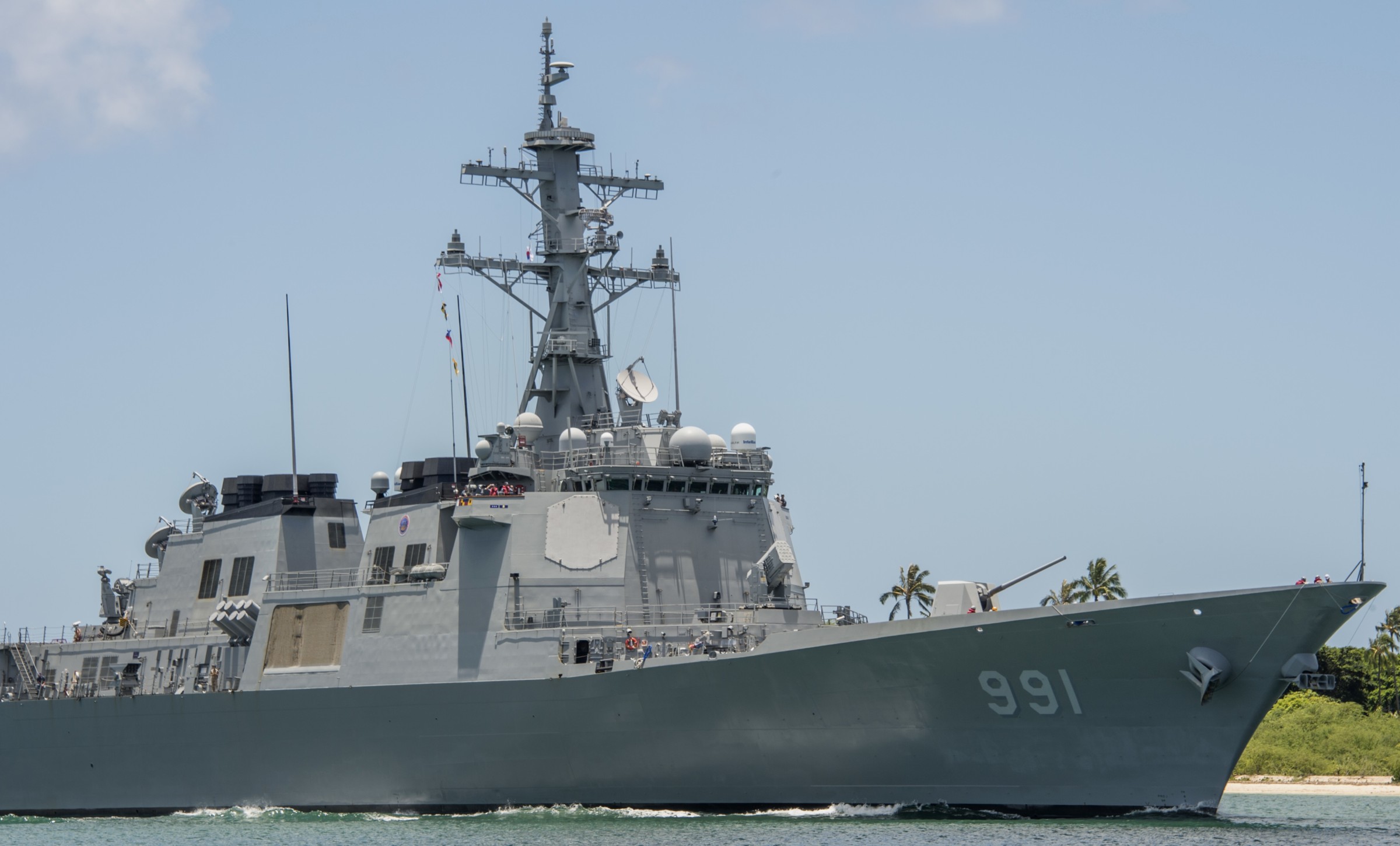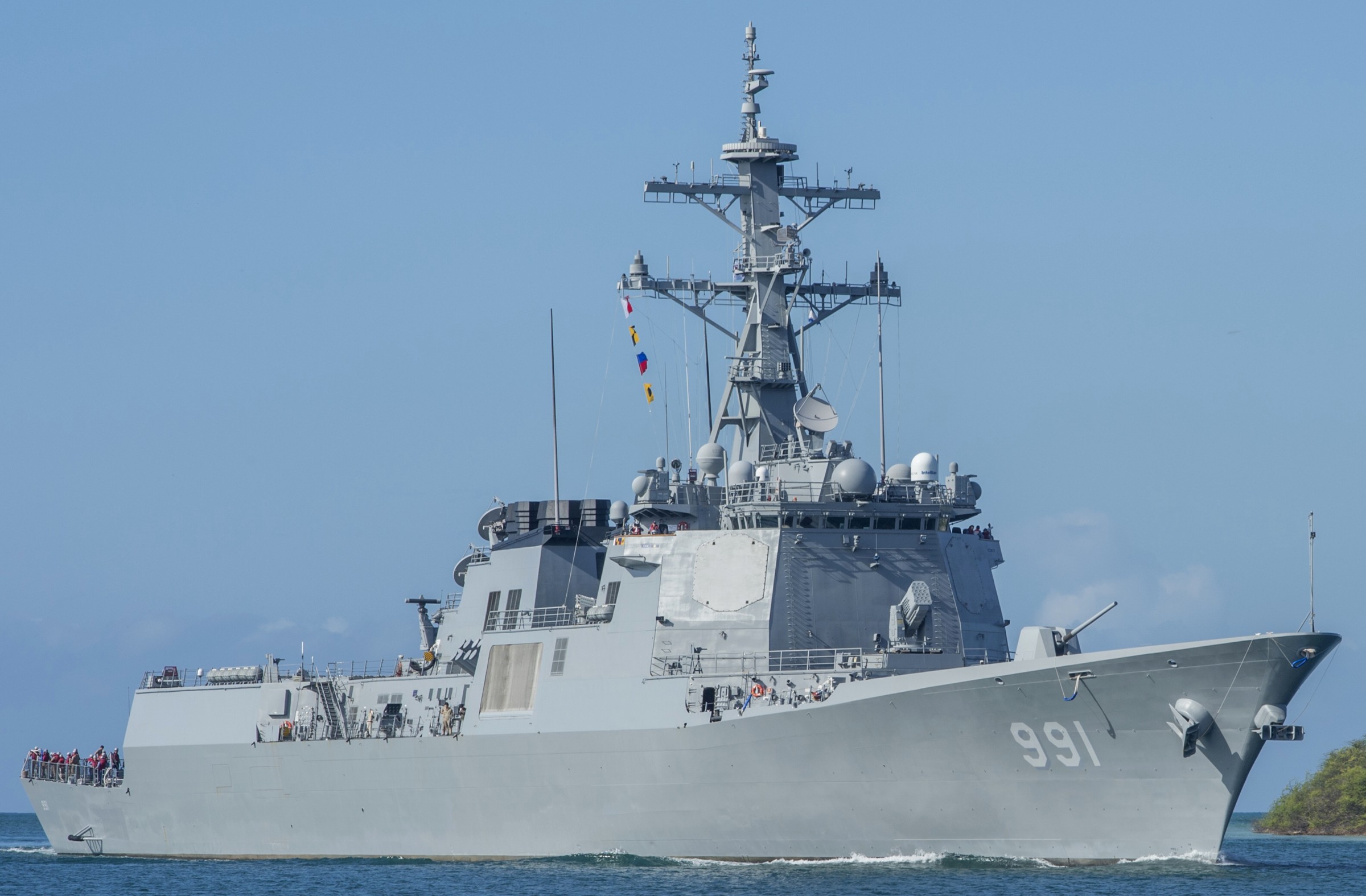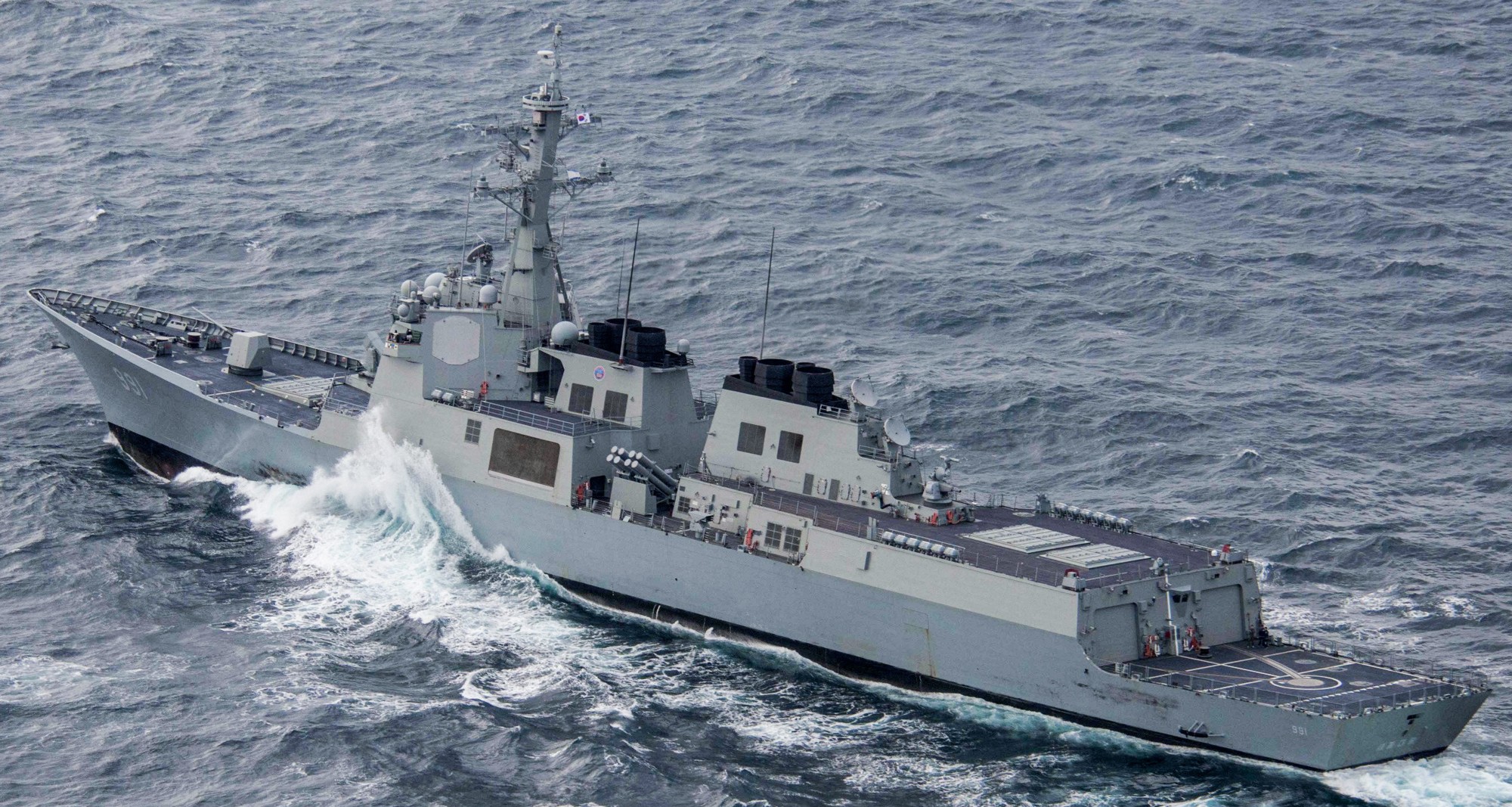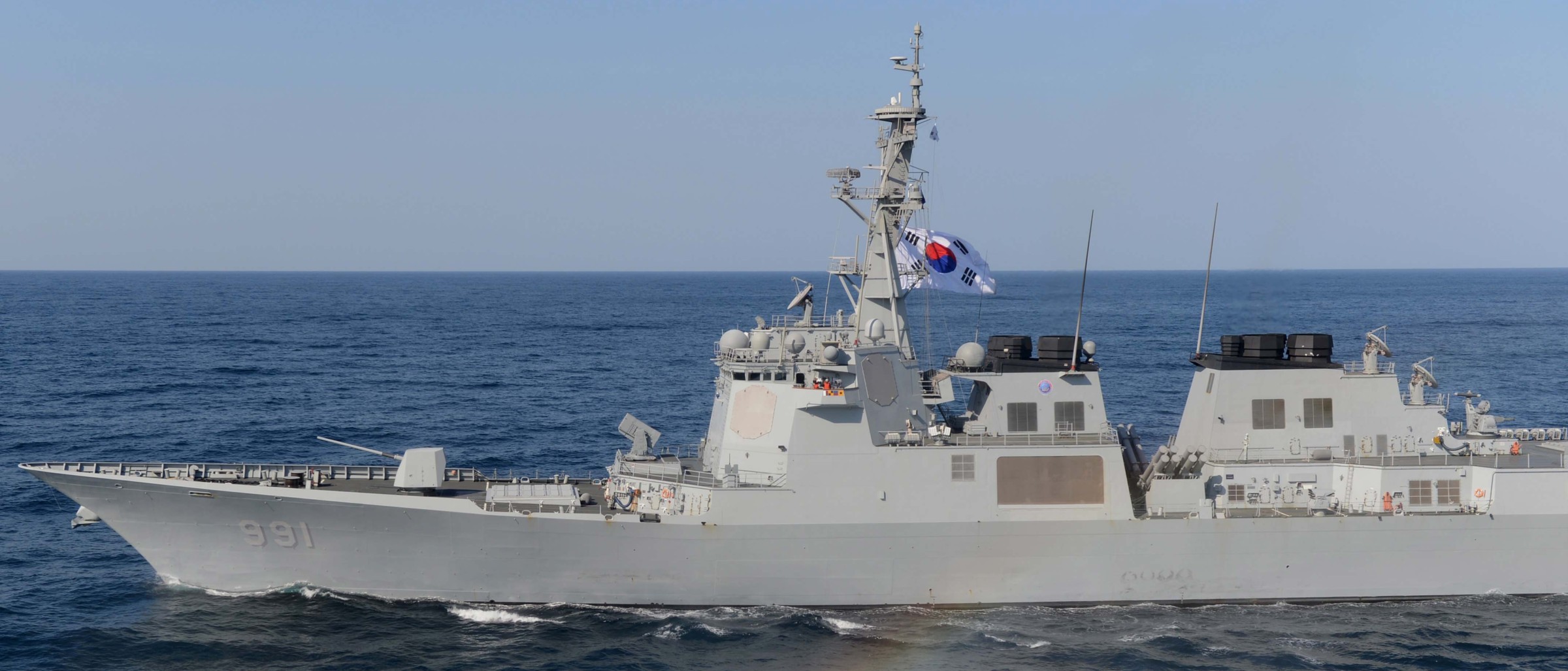 cutout: Mk.45 gun / Mk.41 VLS (48 cells) / RIM-116 RAM launcher
cutout: tube launchers (4x4) for SSM-700K Haeseong Anti-ship Missiles (SSM) / 2 x AN/SPG-62 fire control radar / Goalkeeper CIWS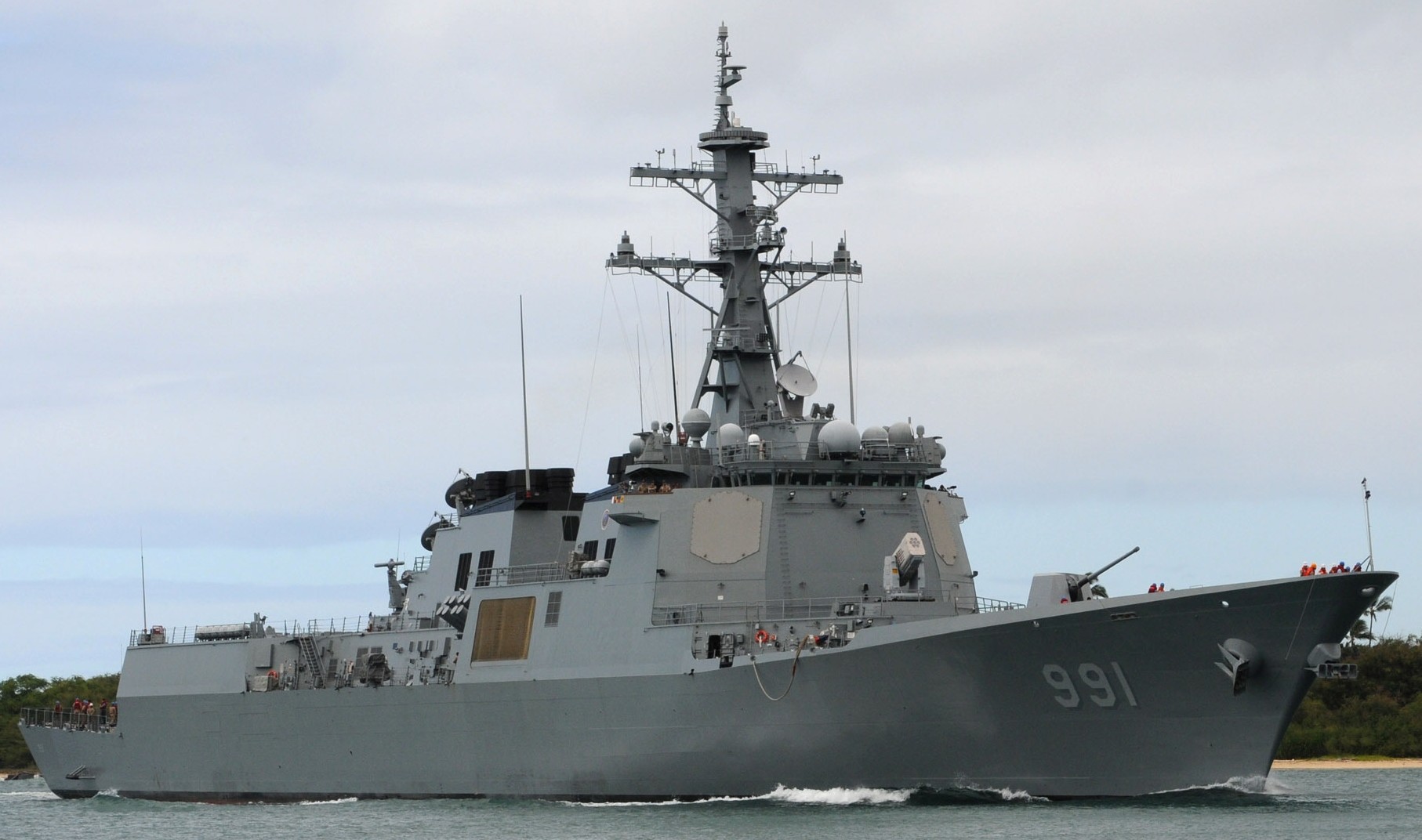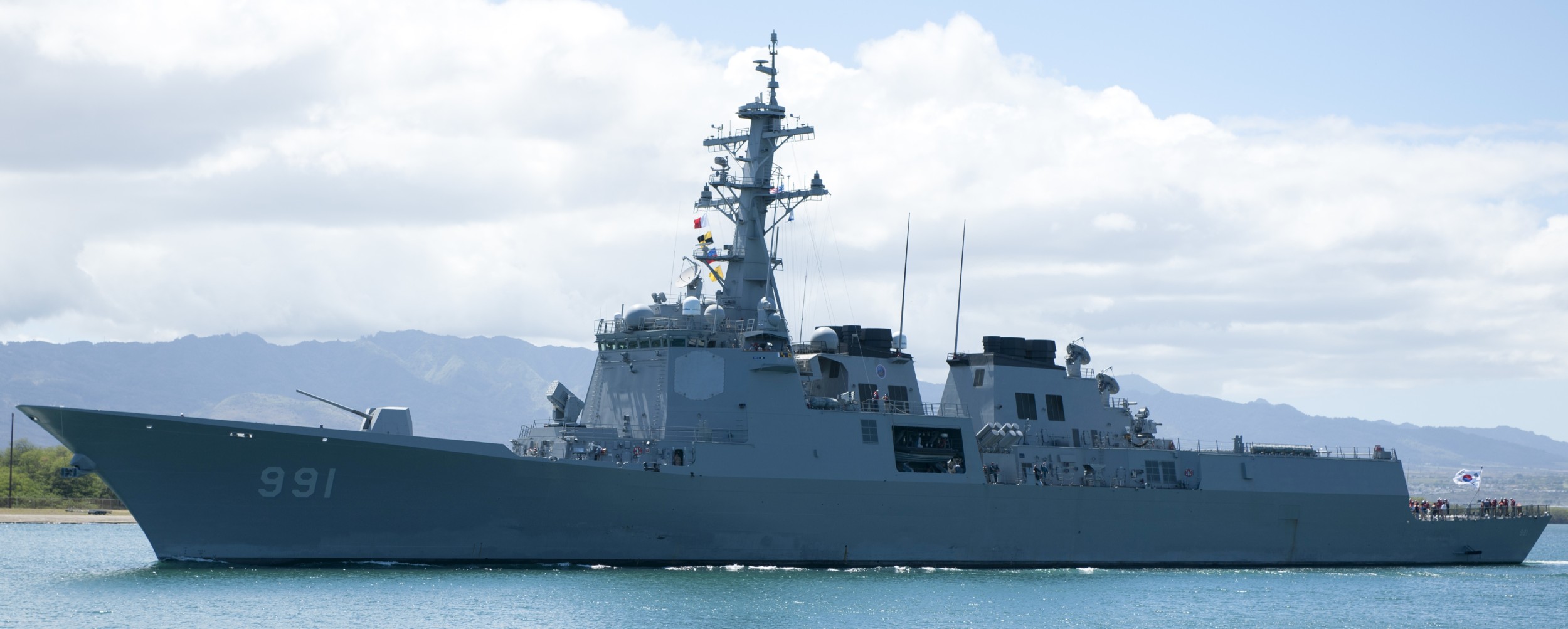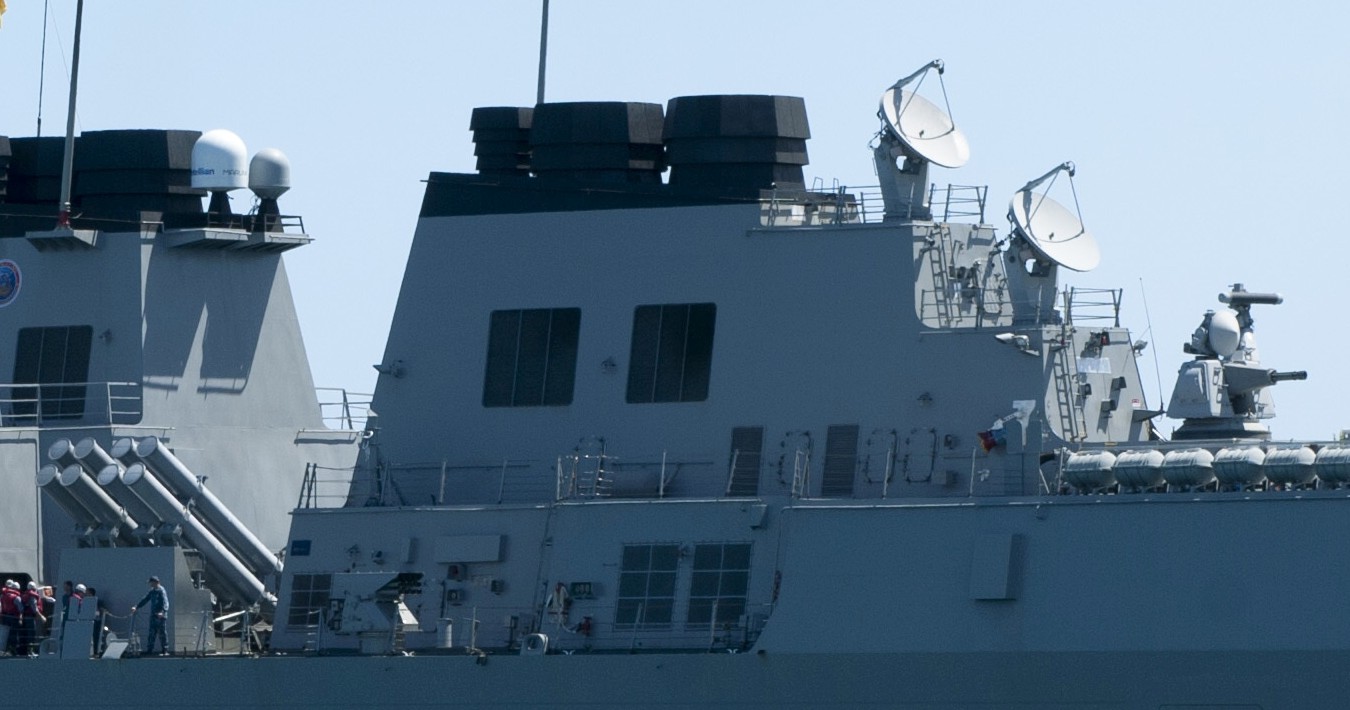 cutout: tube launchers (4x4) for SSM-700K Haeseong Anti-ship Missiles (SSM) / 2 x AN/SPG-62 fire control radar / Goalkeeper CIWS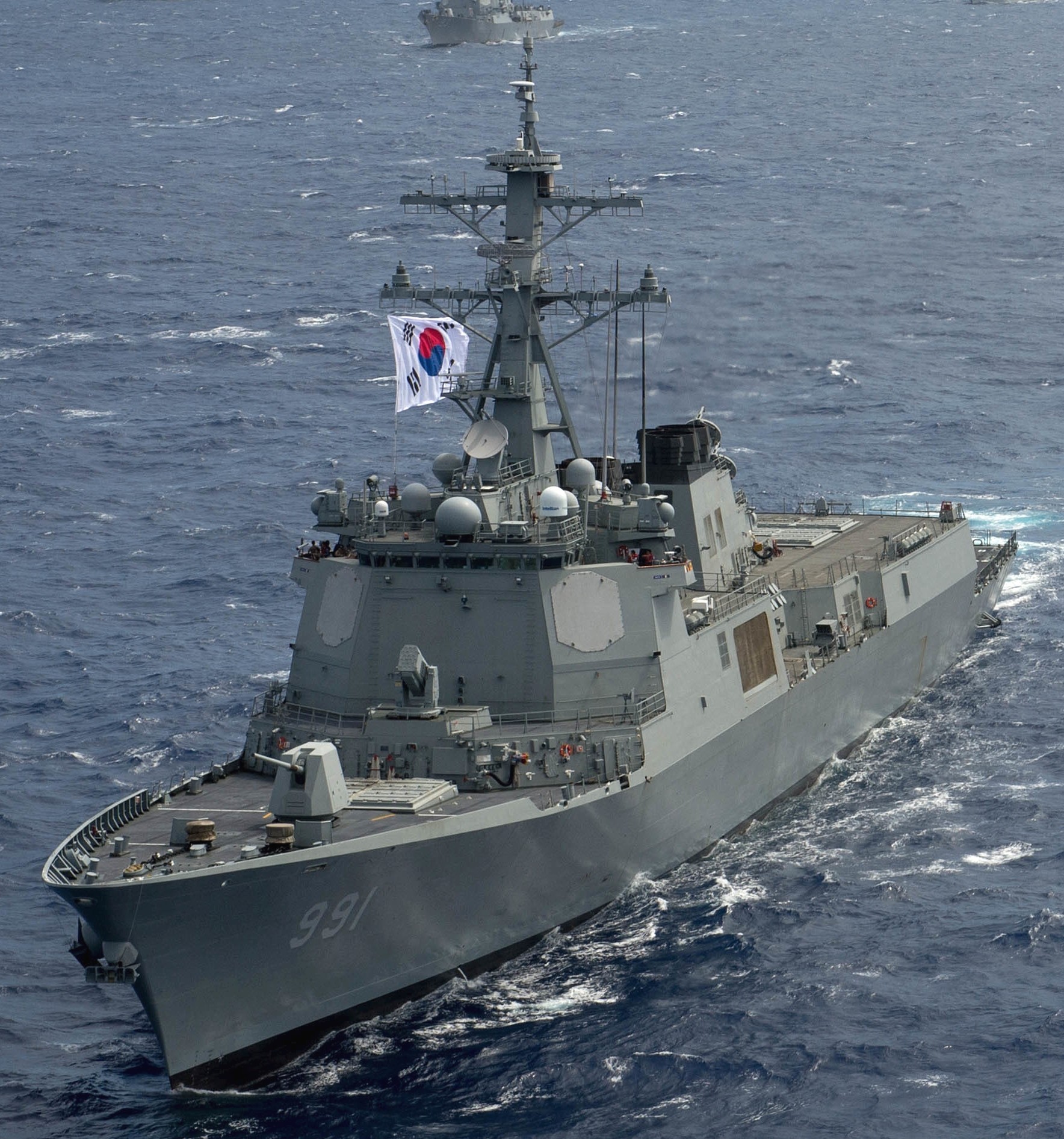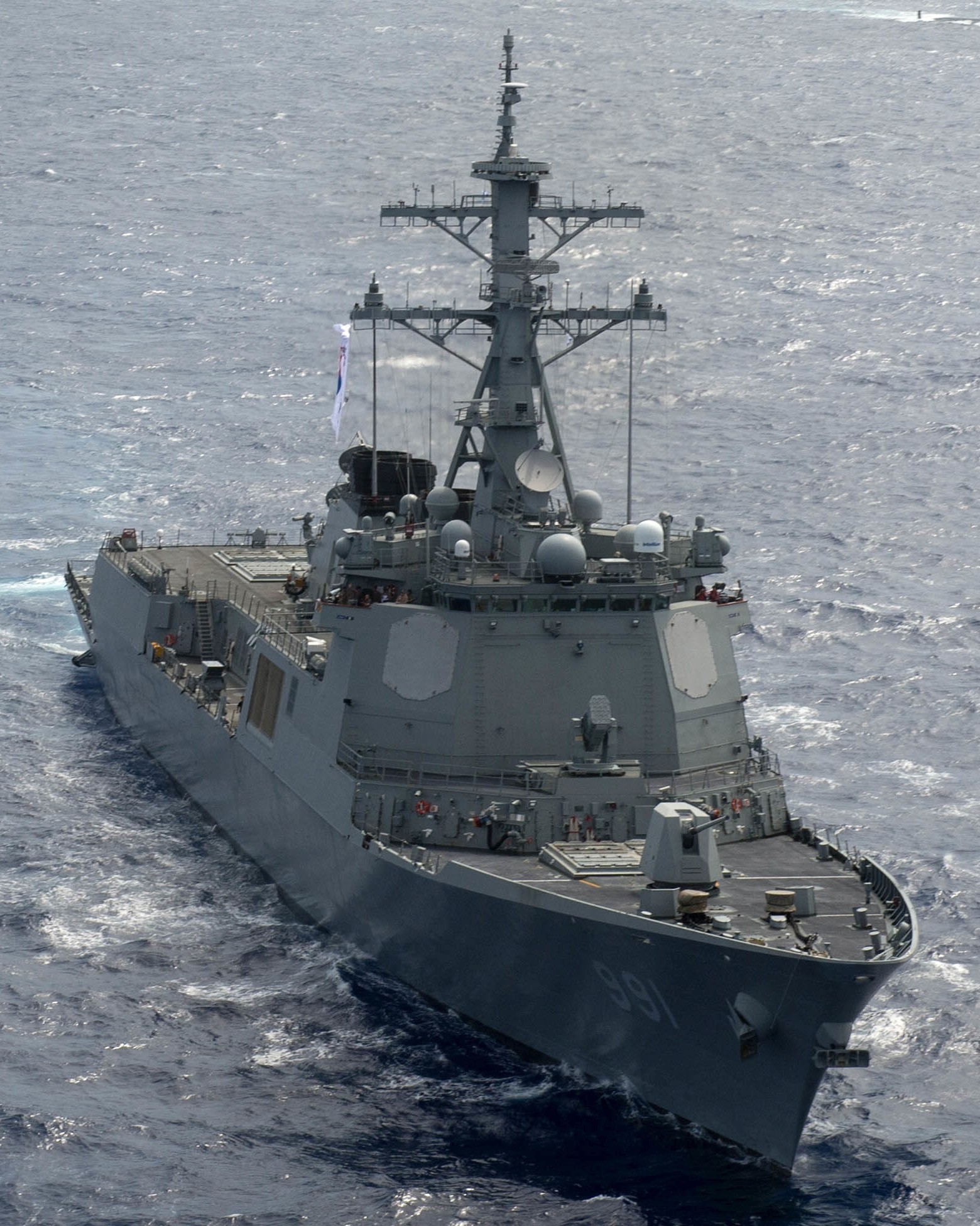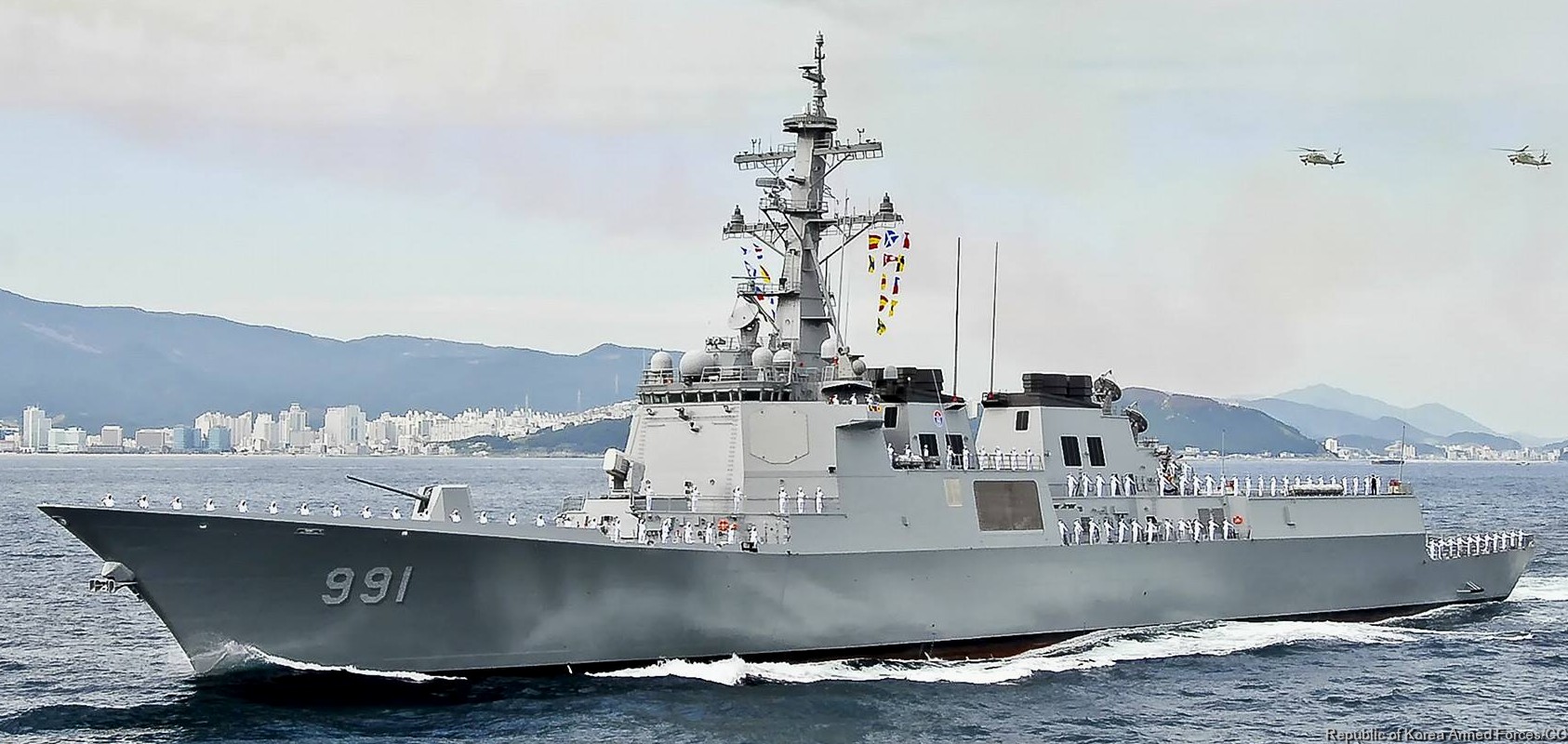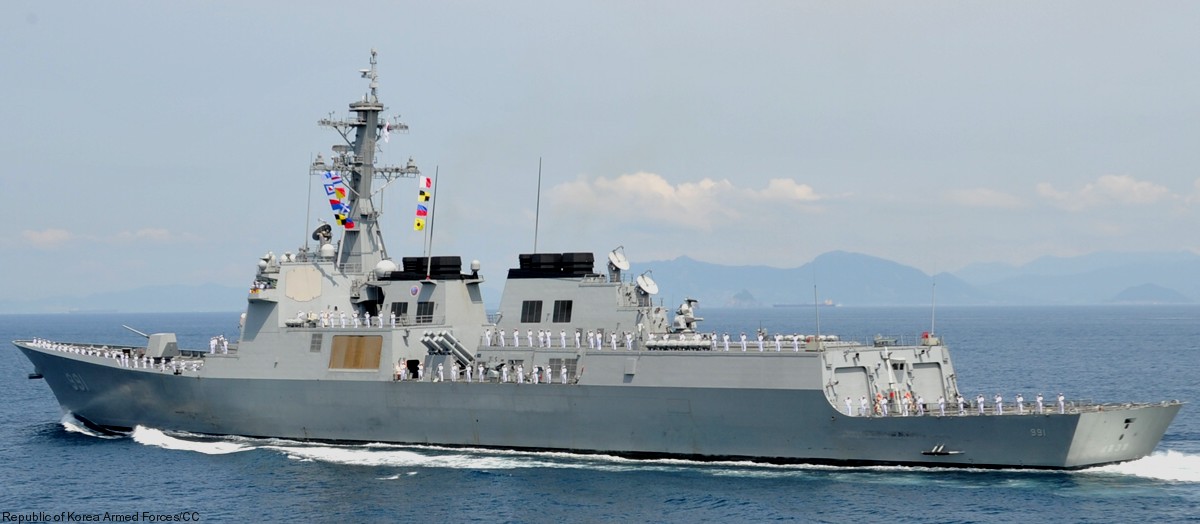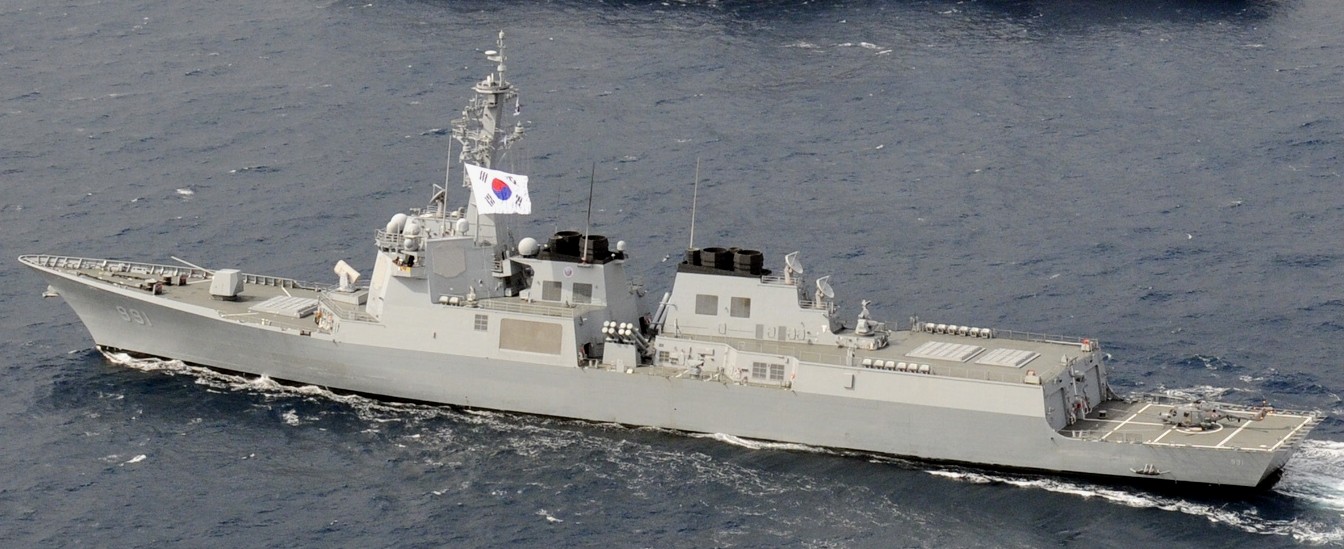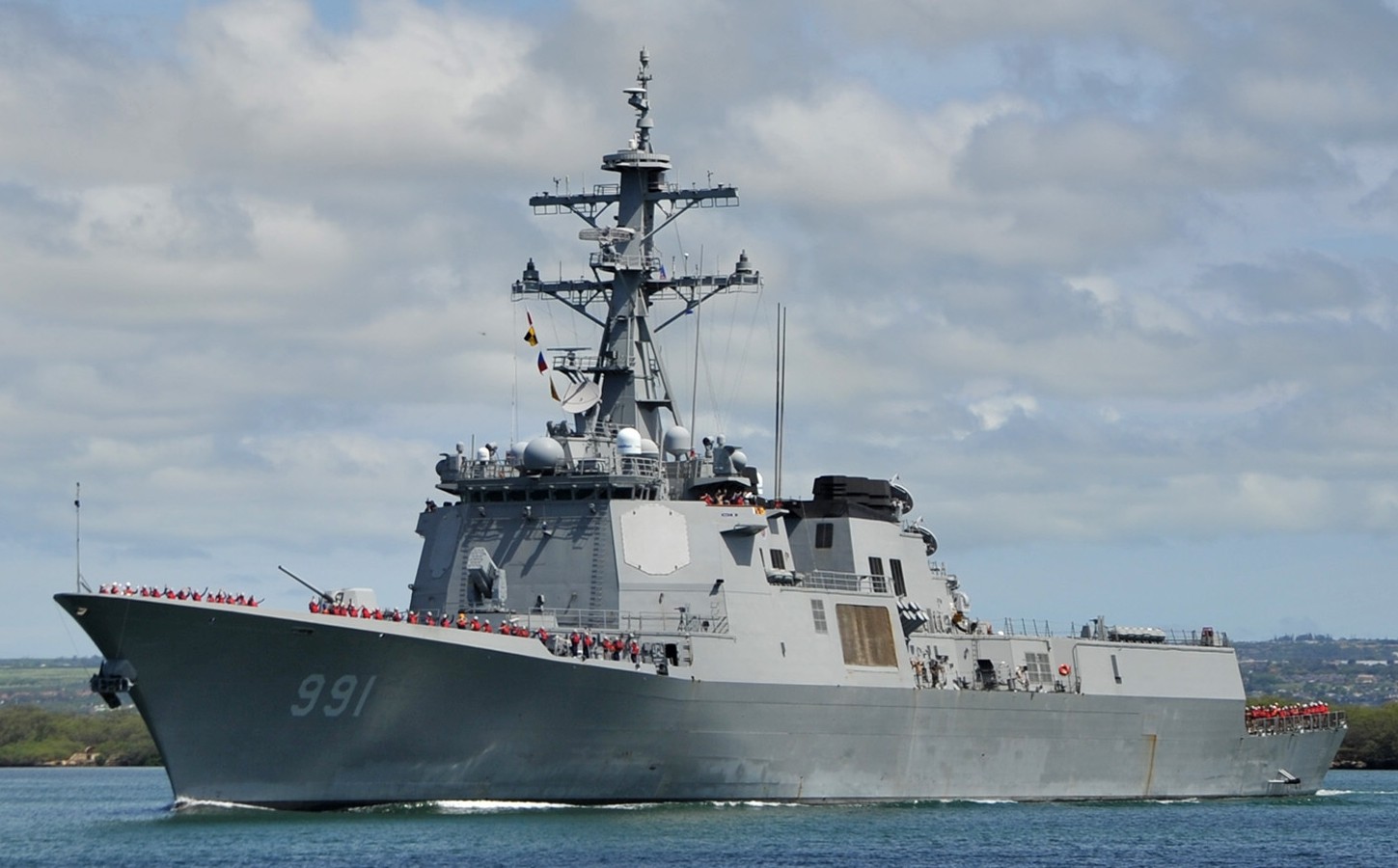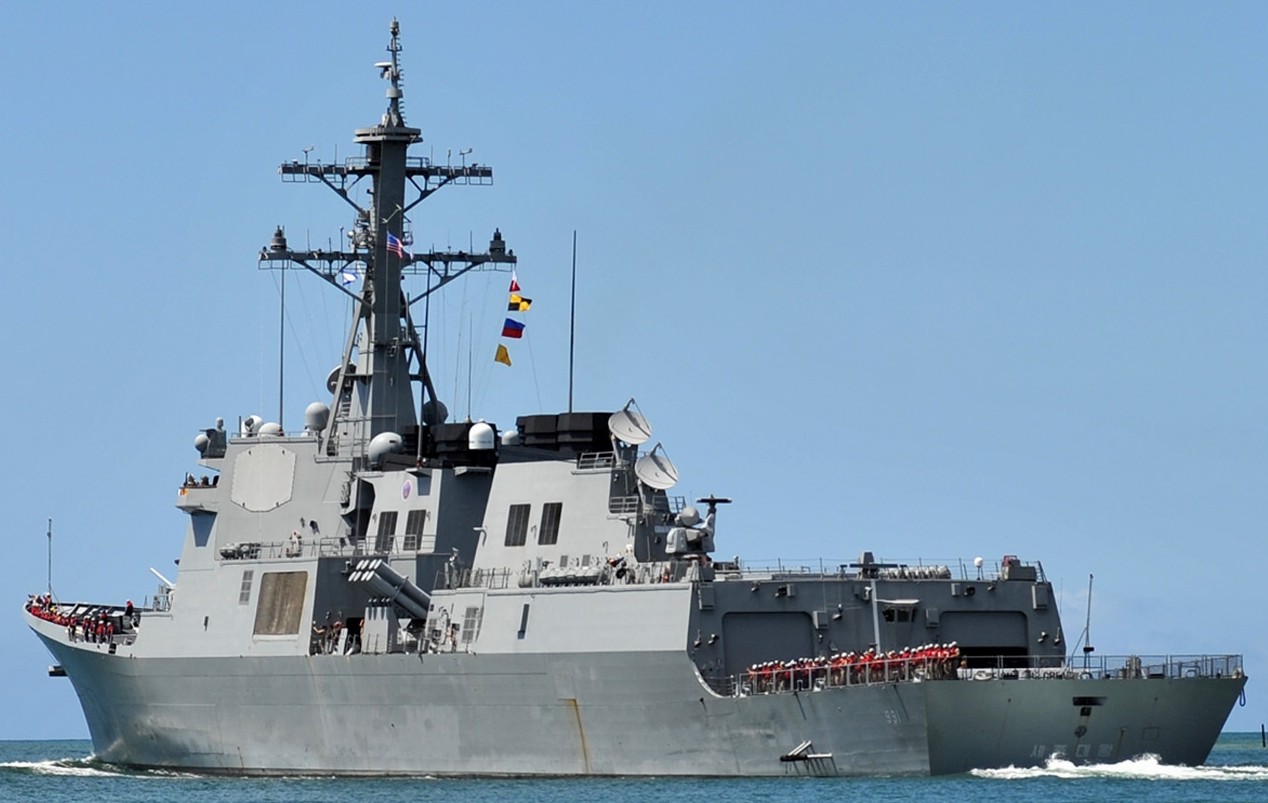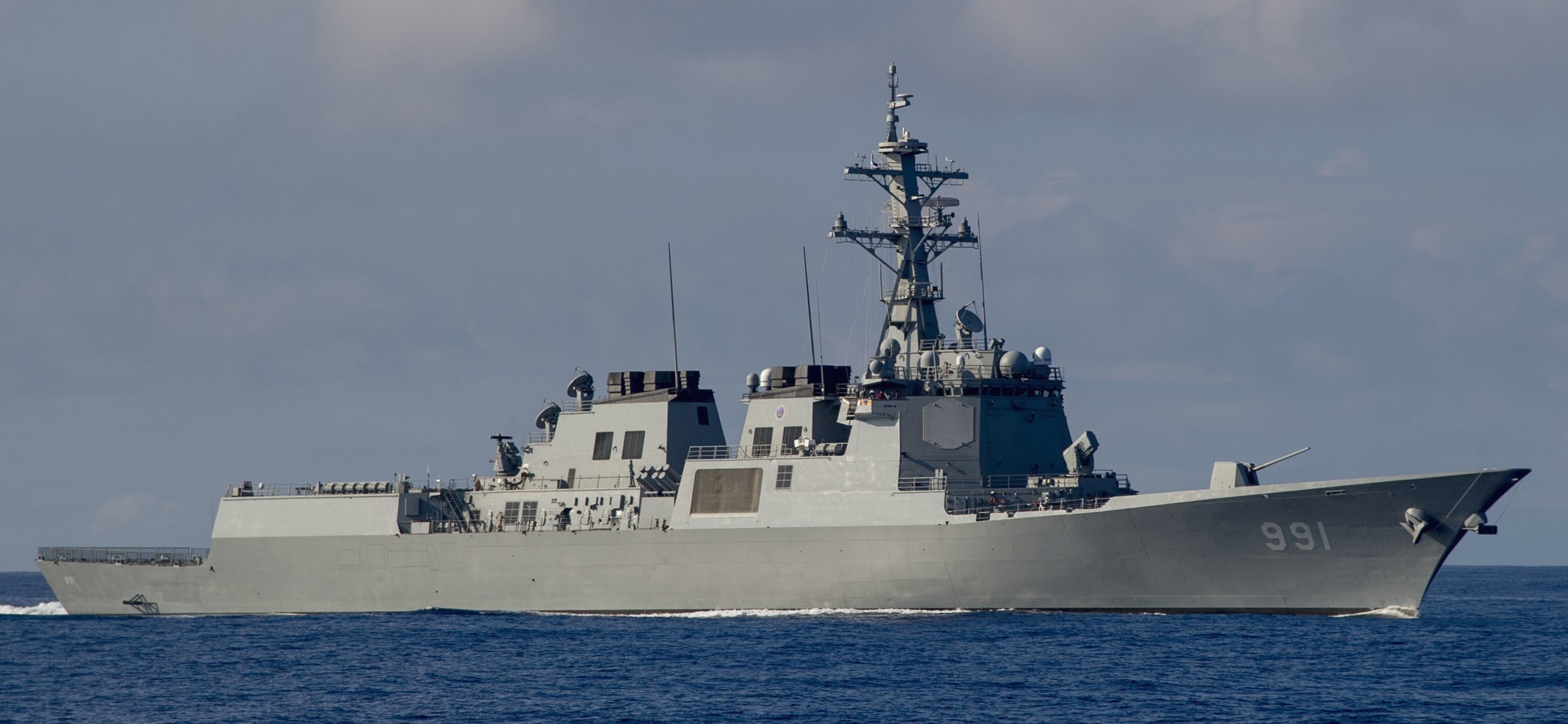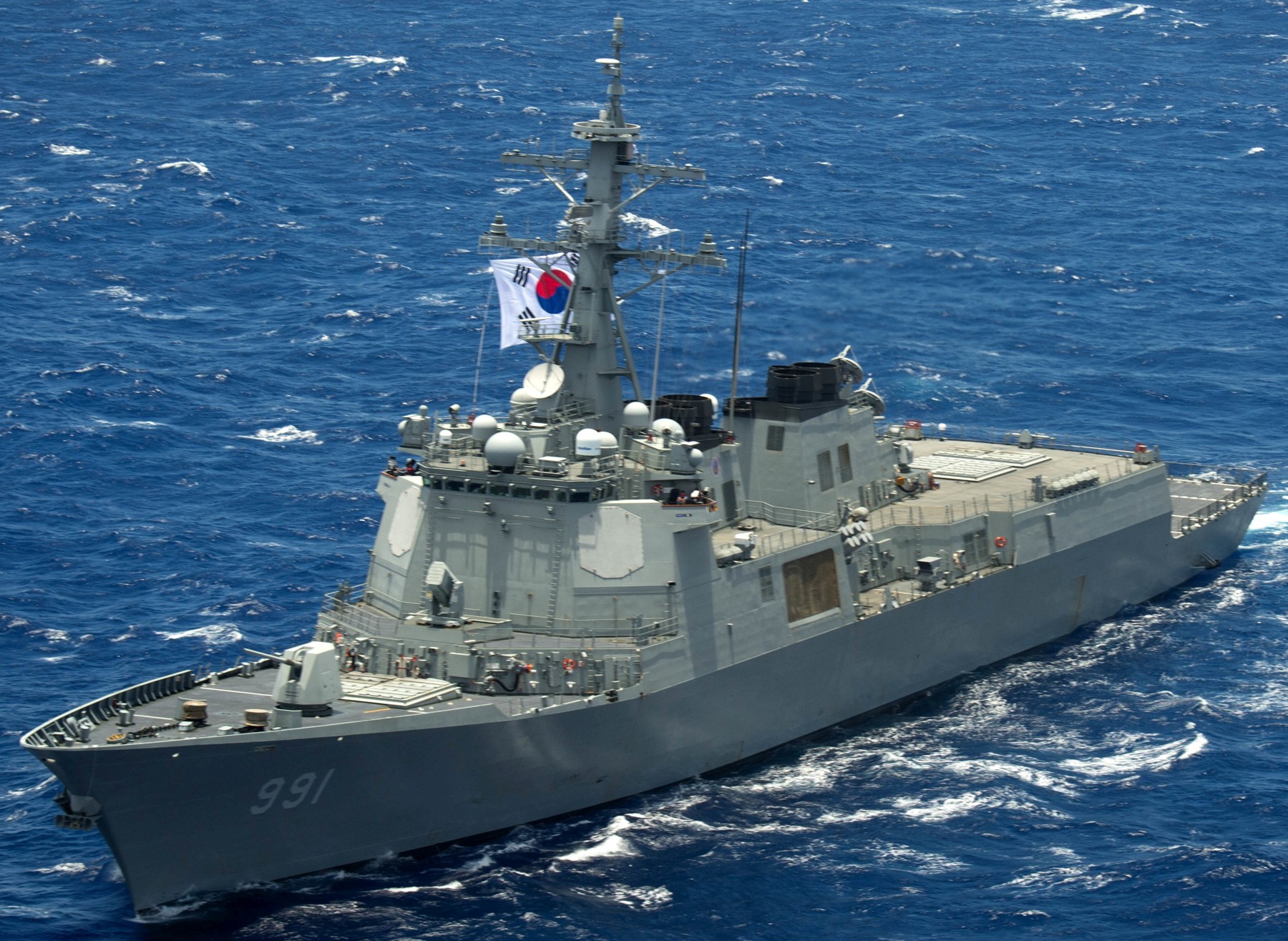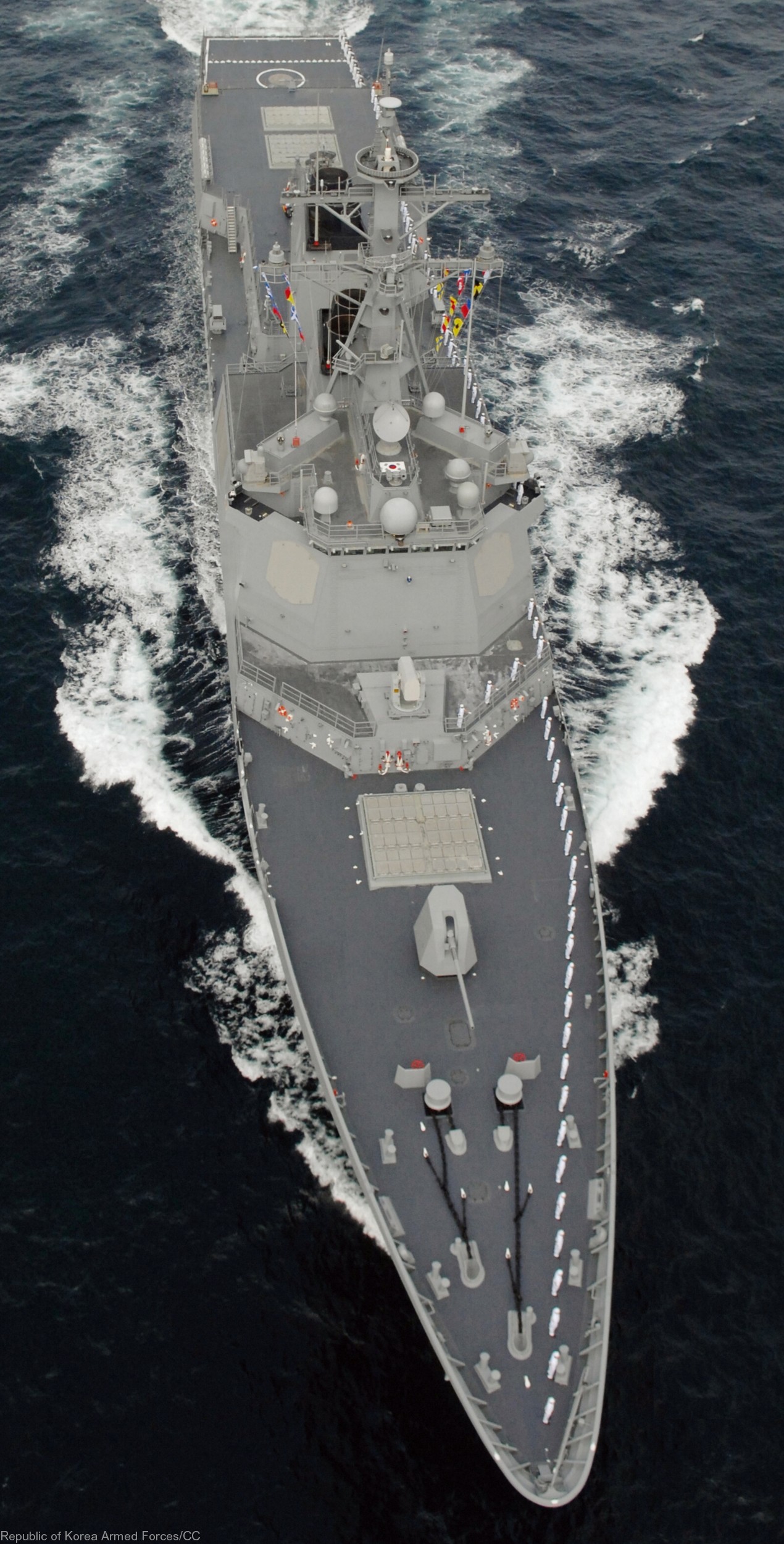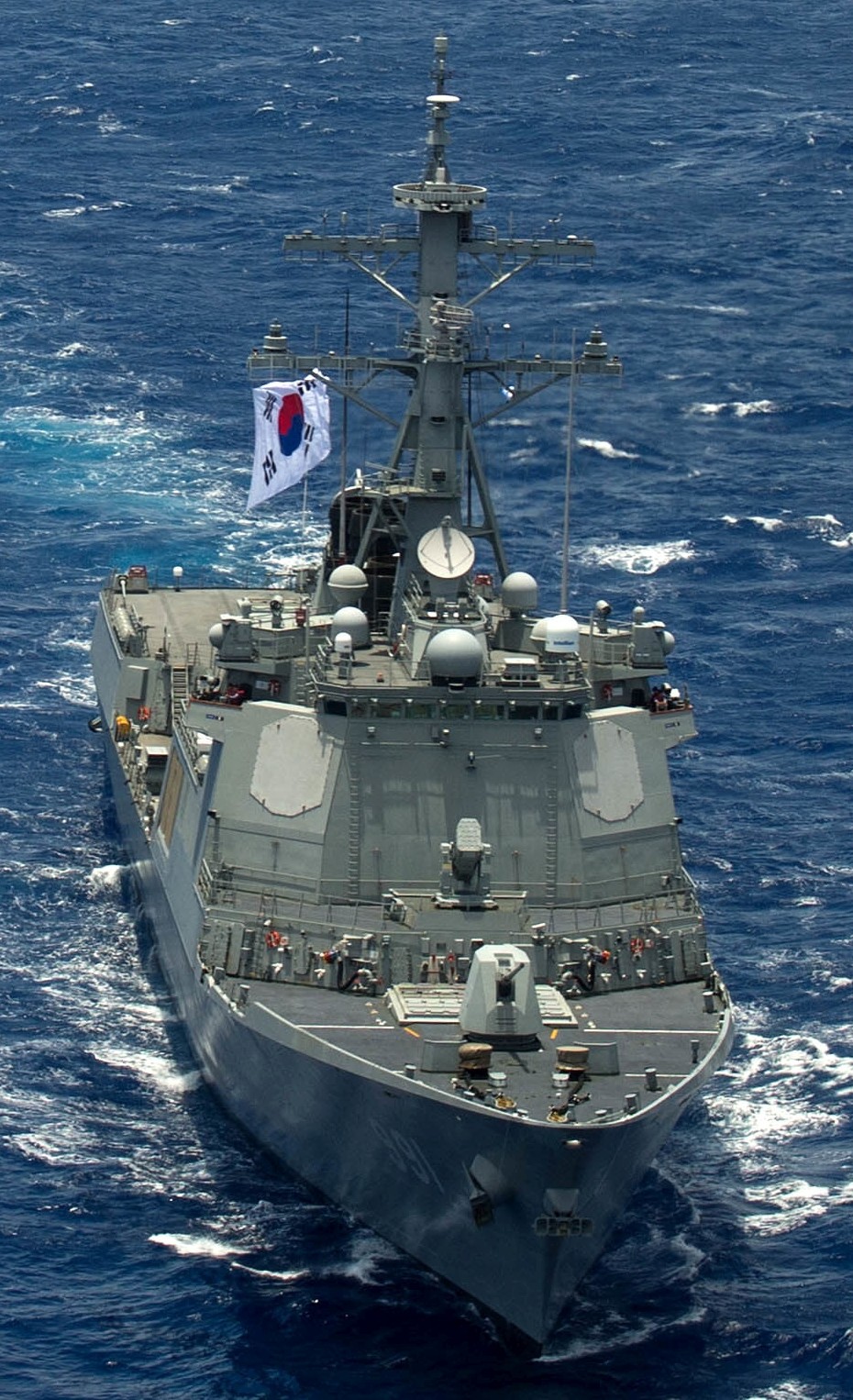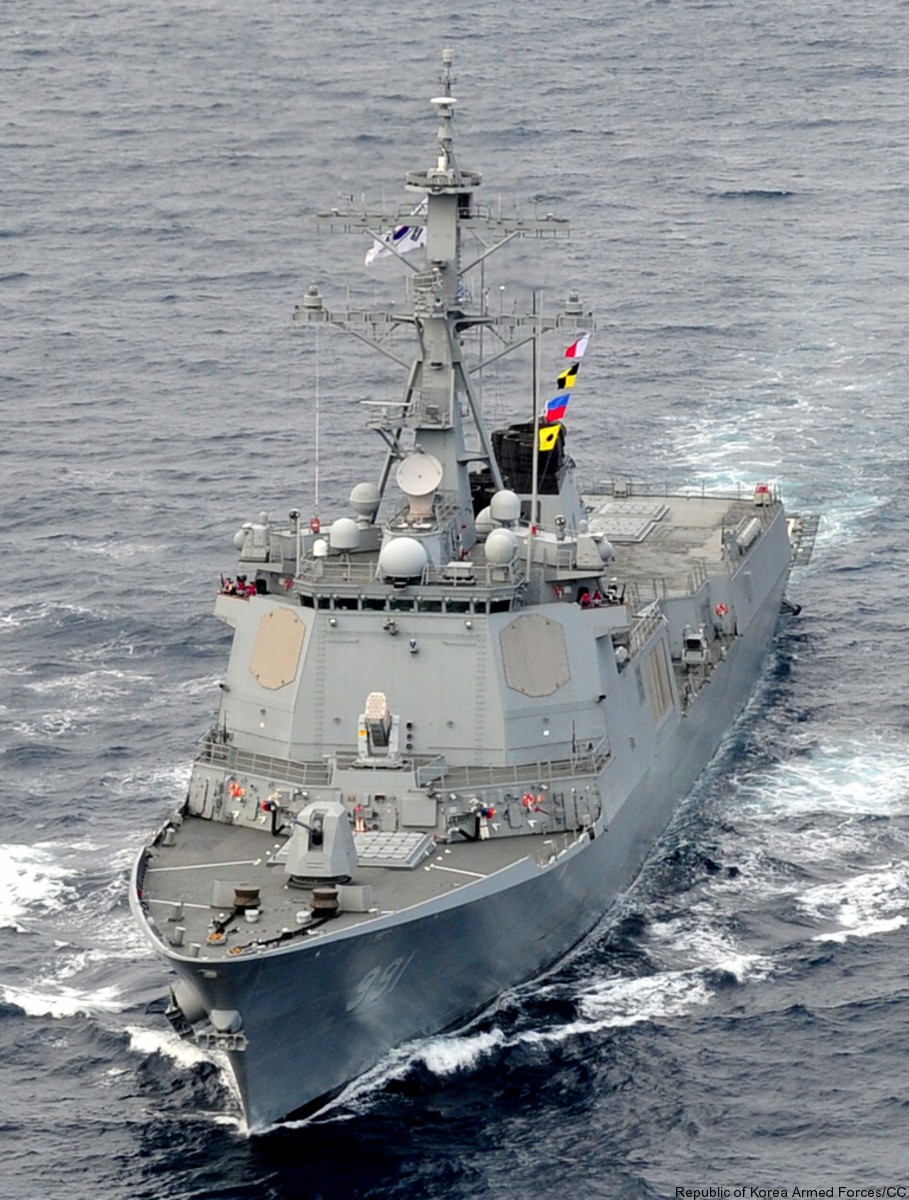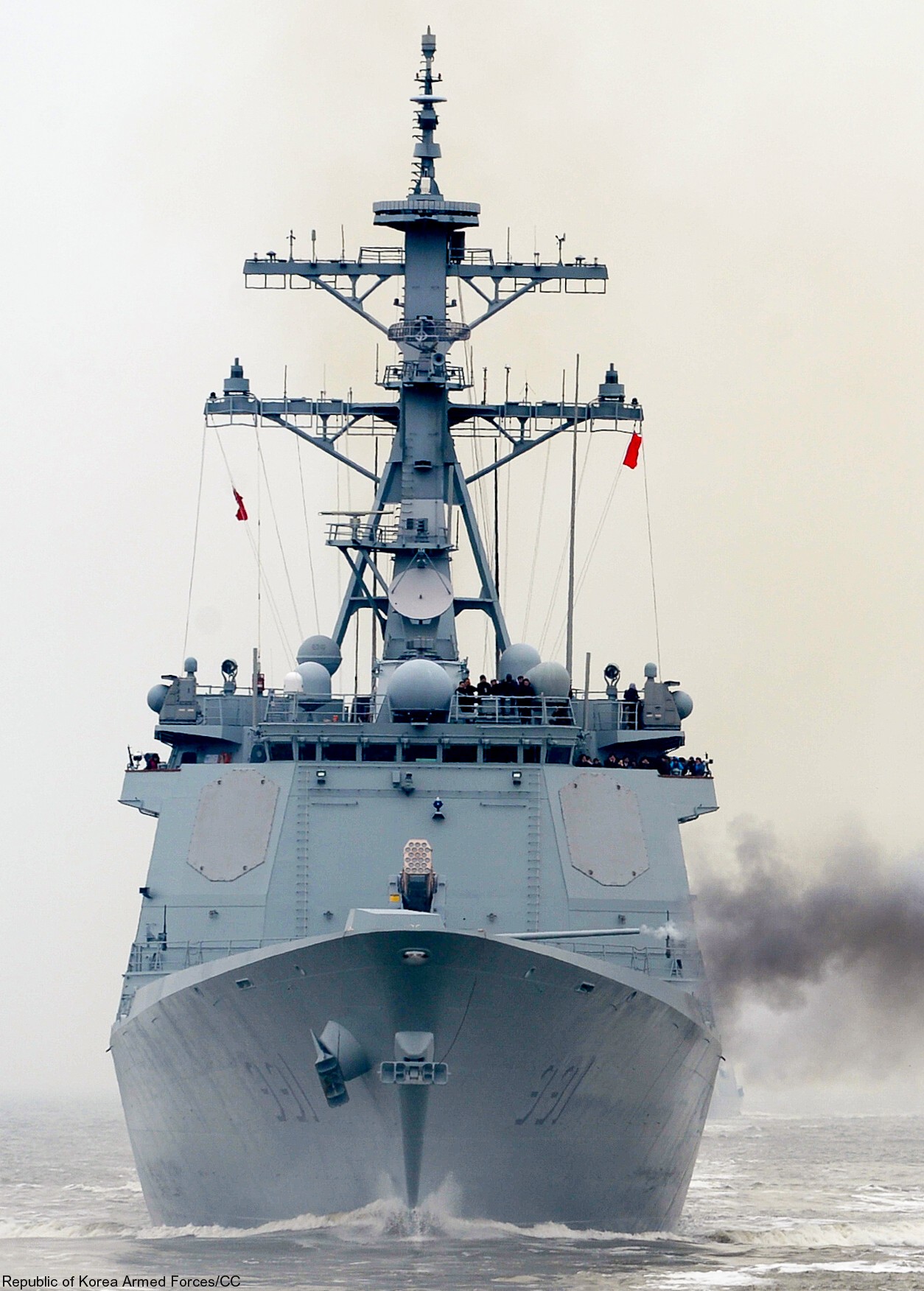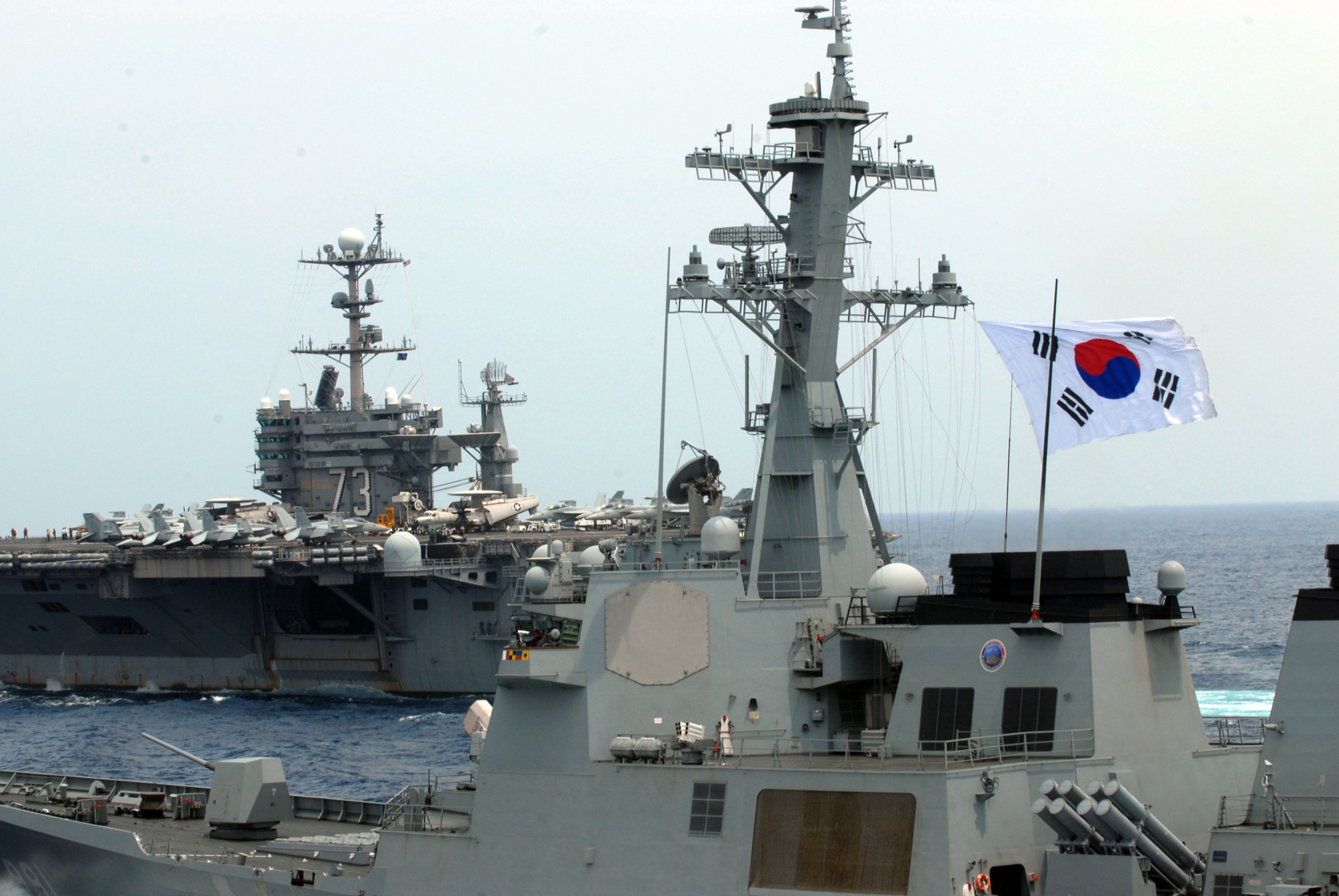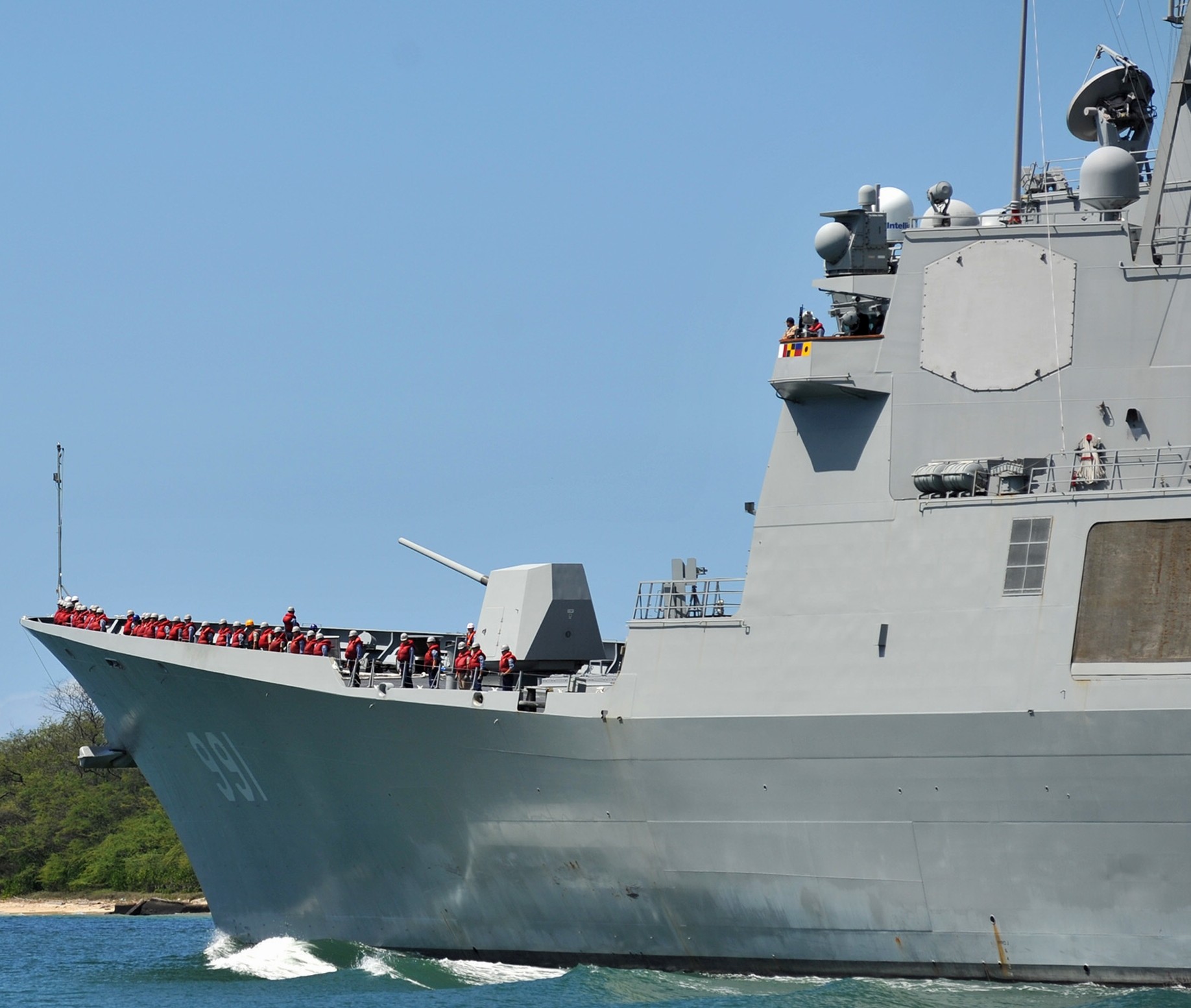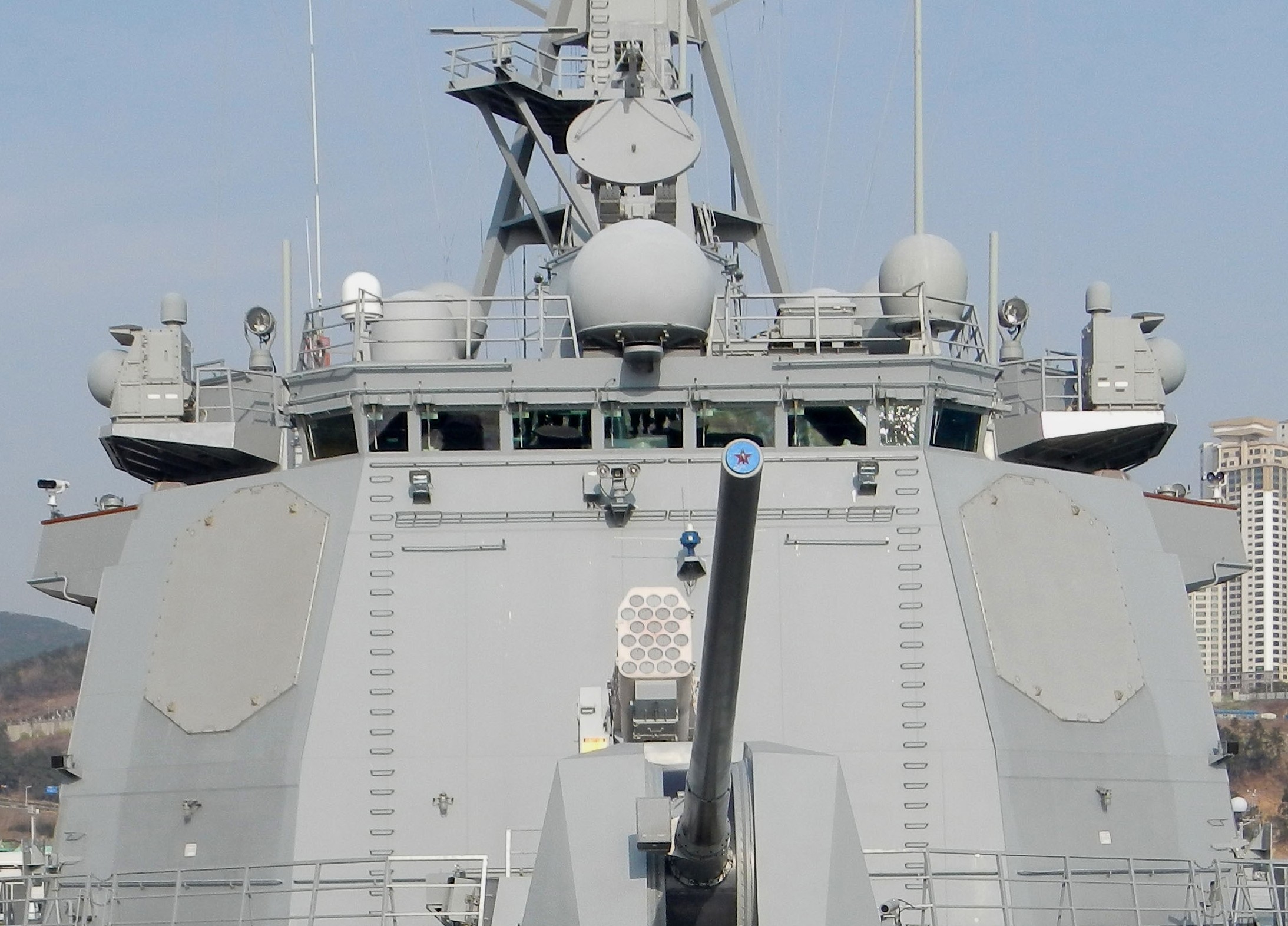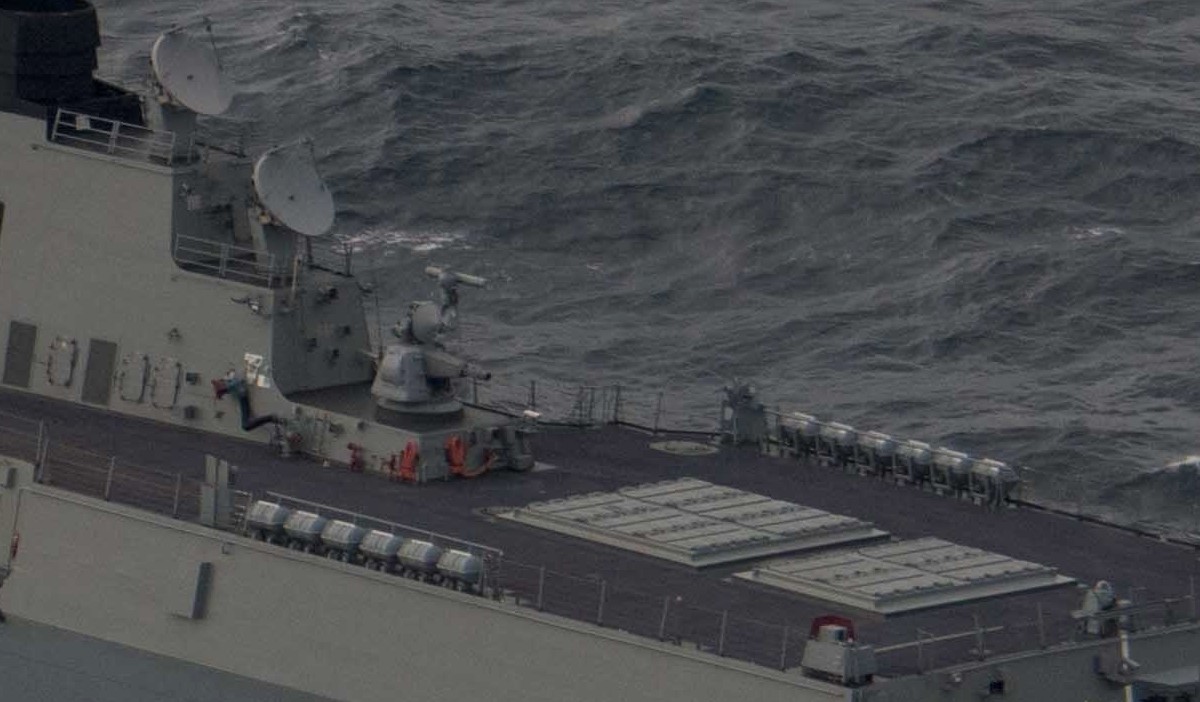 32-cell Mk.41 VLS and 48-cell K-VLS, aft
Sejong the Great (15 May 1397 - 8 April 1450)
... was the fourth king of the Joseon dynasty of Korea. He was the third son of King Taejong and Queen Wongyeong. Sejong was designated as Crown Prince after his older brother Prince Yangnyeong was stripped of his title. He ascended to the throne in 1418. During the first four years of Sejong's reign, Taejong governed as regent and executed Sejong's father-in-law, Sim On, and his close associates.
Sejong reinforced Korean Confucian and Neo-Confucian policies, and enacted major legal amendments (공법; 貢法). He personally created and promulgated the Korean alphabet Hangul, encouraged advancements of science and technology, and introduced measures to stimulate economic growth. He dispatched military campaigns to the north and instituted the Samin policy (사민정책; 徙民政策) to attract new settlers to the region. To the south, he helped subjugate Japanese pirates, and in the Ōei Invasion capture Tsushima Island (also known as Daema Island in the Korean language).
During his reign from 1418 to 1450, Sejong governed along with Taejong from 1418 to 1422. He then governed as the sole monarch from 1422 to 1450, although after 1439 he became increasingly ill, and beginning in 1442, his son, Crown Prince Munjong, acted as regent for him.