HOME | US Navy - ships | US Navy - air units | USMC - air units | International Navies | Weapon Systems | Special Reports
Portuguese Navy / Marinha Portuguesa
-
Frigate
F 334 NRP Dom Francisco de Almeida

(ex Netherlands Navy HNLMS Van Galen - F 834)
09/19

Type, class:

Bartolomeu Dias (ex Netherlands Karel Doorman) class Frigate
ex
HNLMS Van Galen - F 834
Builder: Koninklijke Maatschappij De Schelde (Royal Schelde Shipbuilding), Vlissingen, The Netherlands
STATUS:
Laid down:

June 7, 1990
Launched:

November 21, 1992
Commissioned: December 1, 1994
Decommissioned: 2009



sold to Portugal
renamed F 334 NRP Dom Francisco de Almeida
Commissioned: ?
IN SERVICE
Homeport: ?
Namesake: Dom Francisco de Almeida (1450-1510)
Technical Data:

see

INFO > Bartolomeu Dias / Karel Doorman class Frigate

images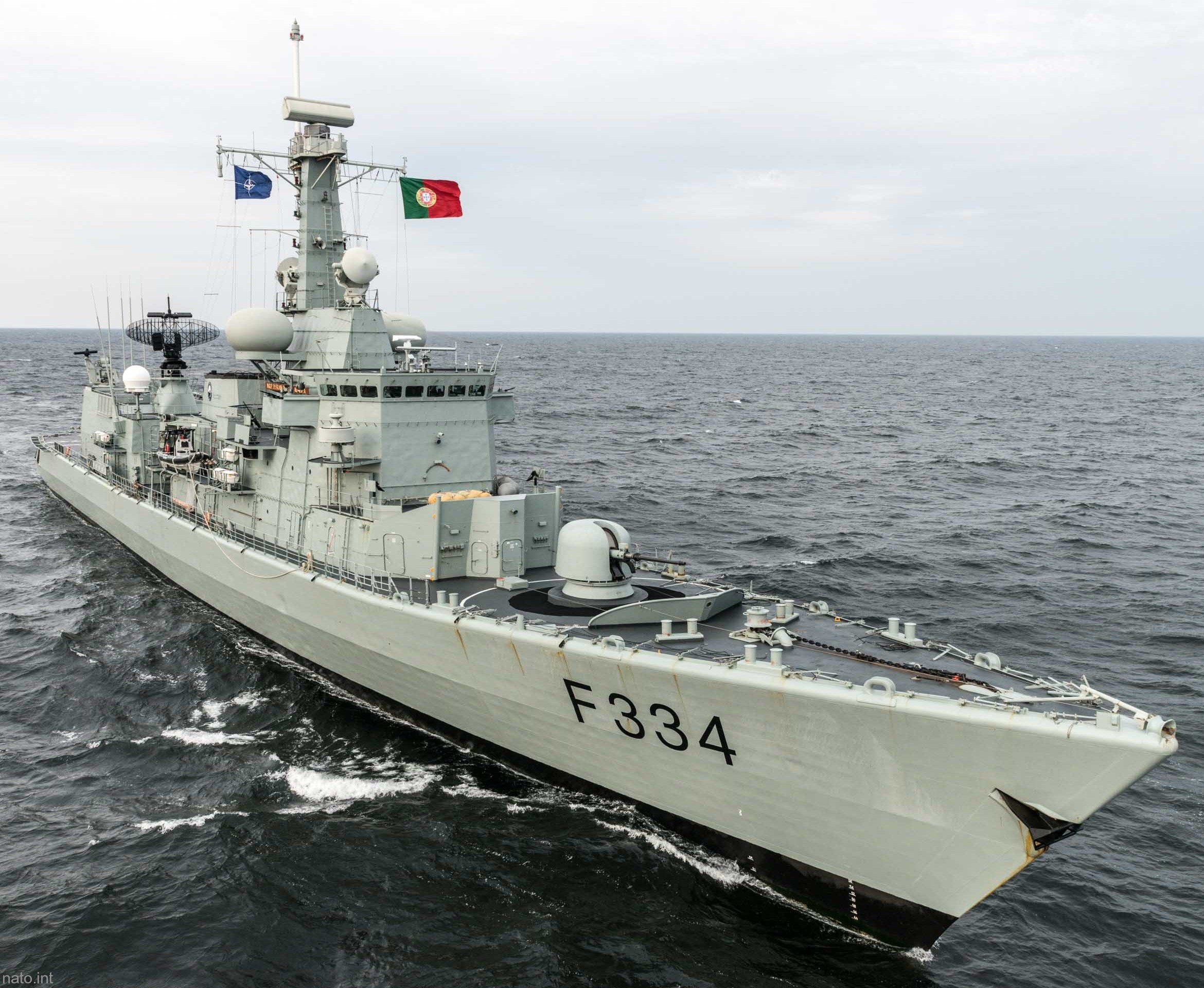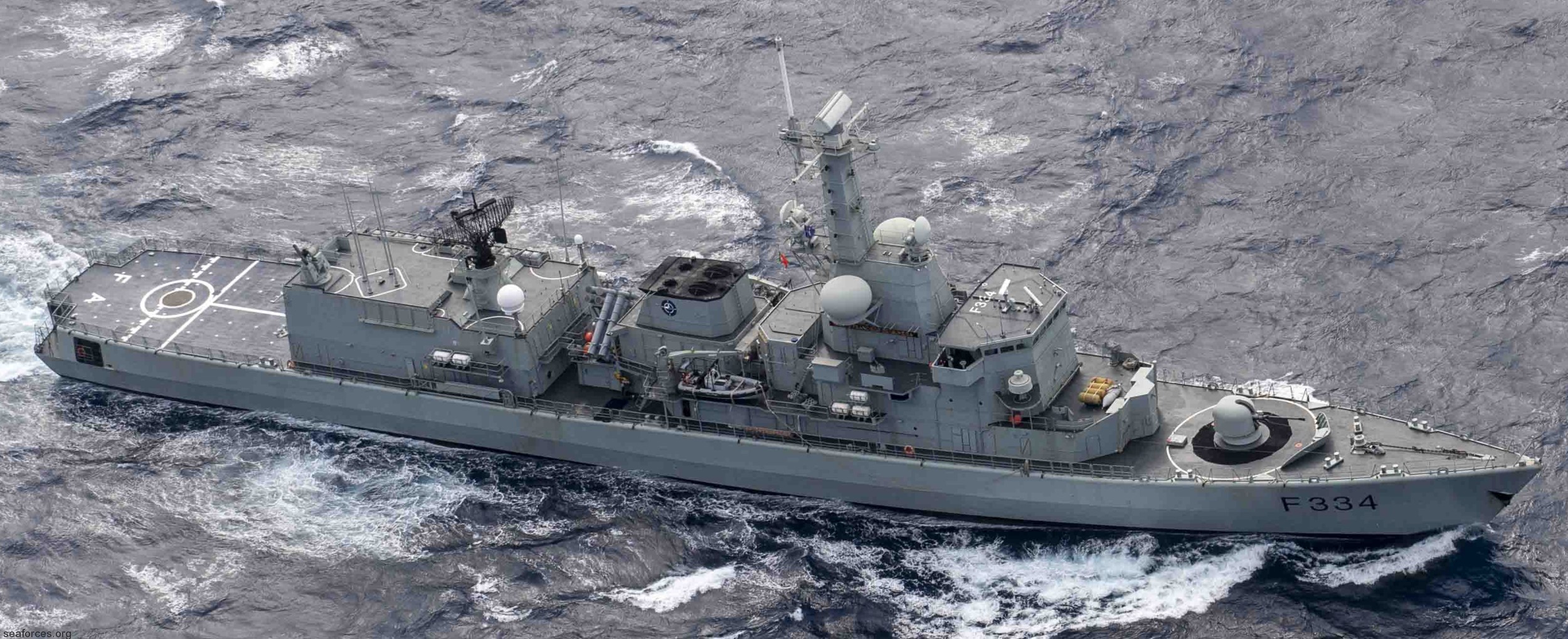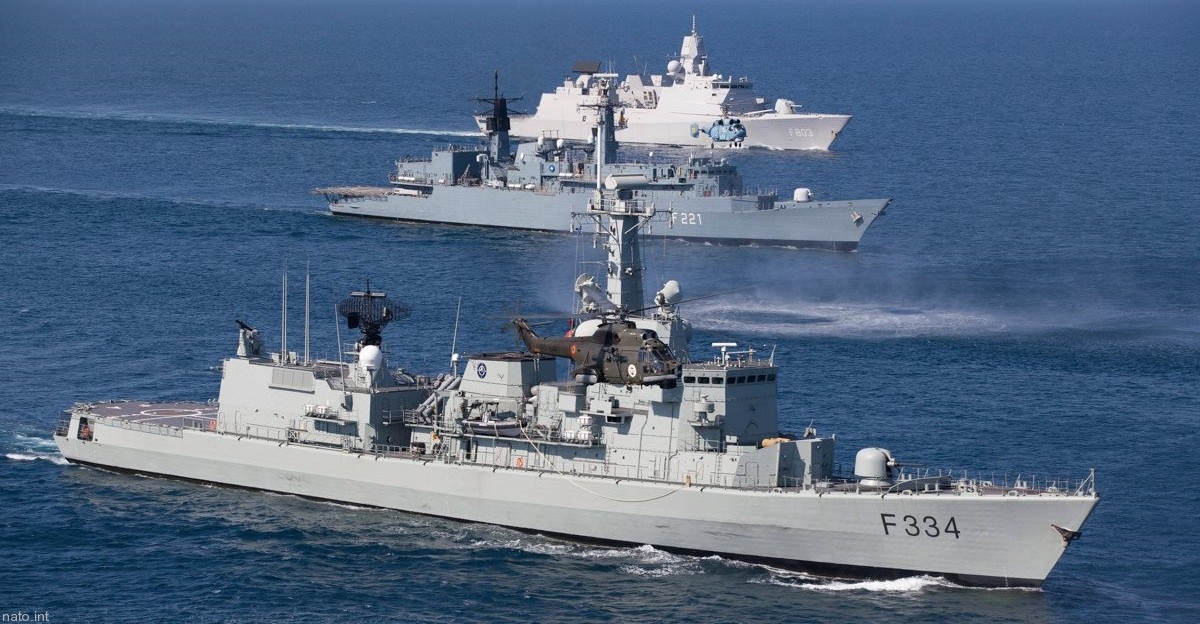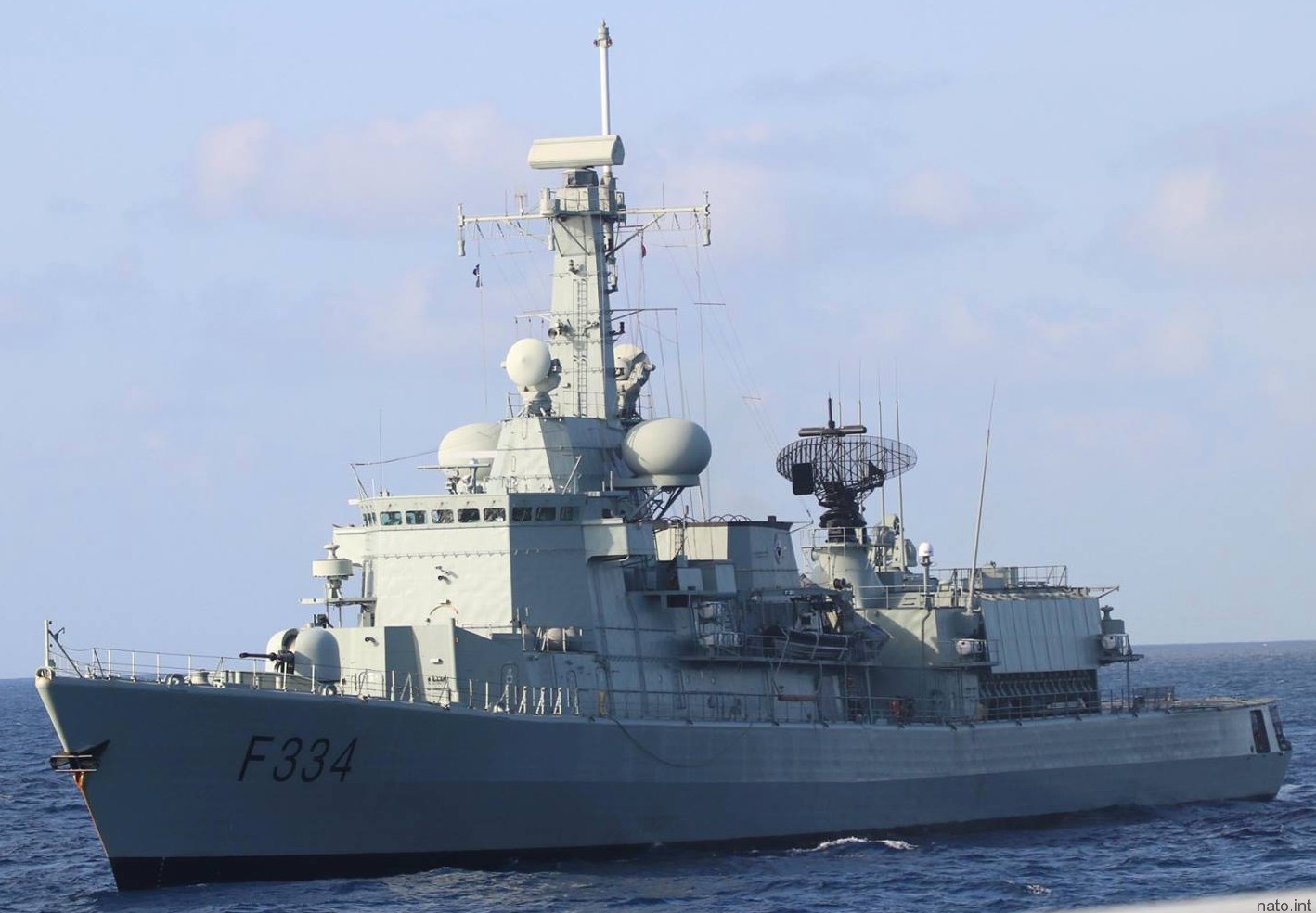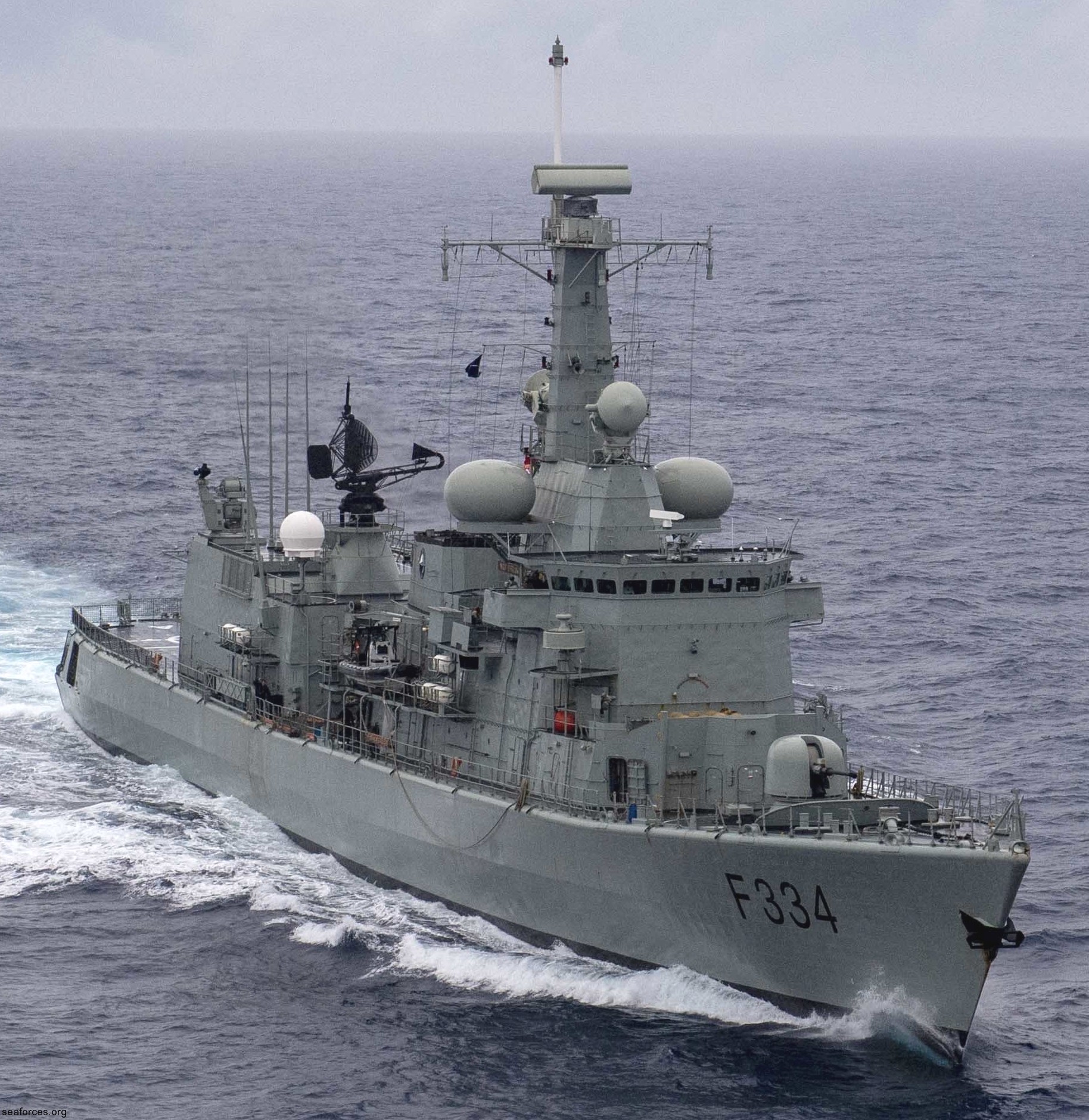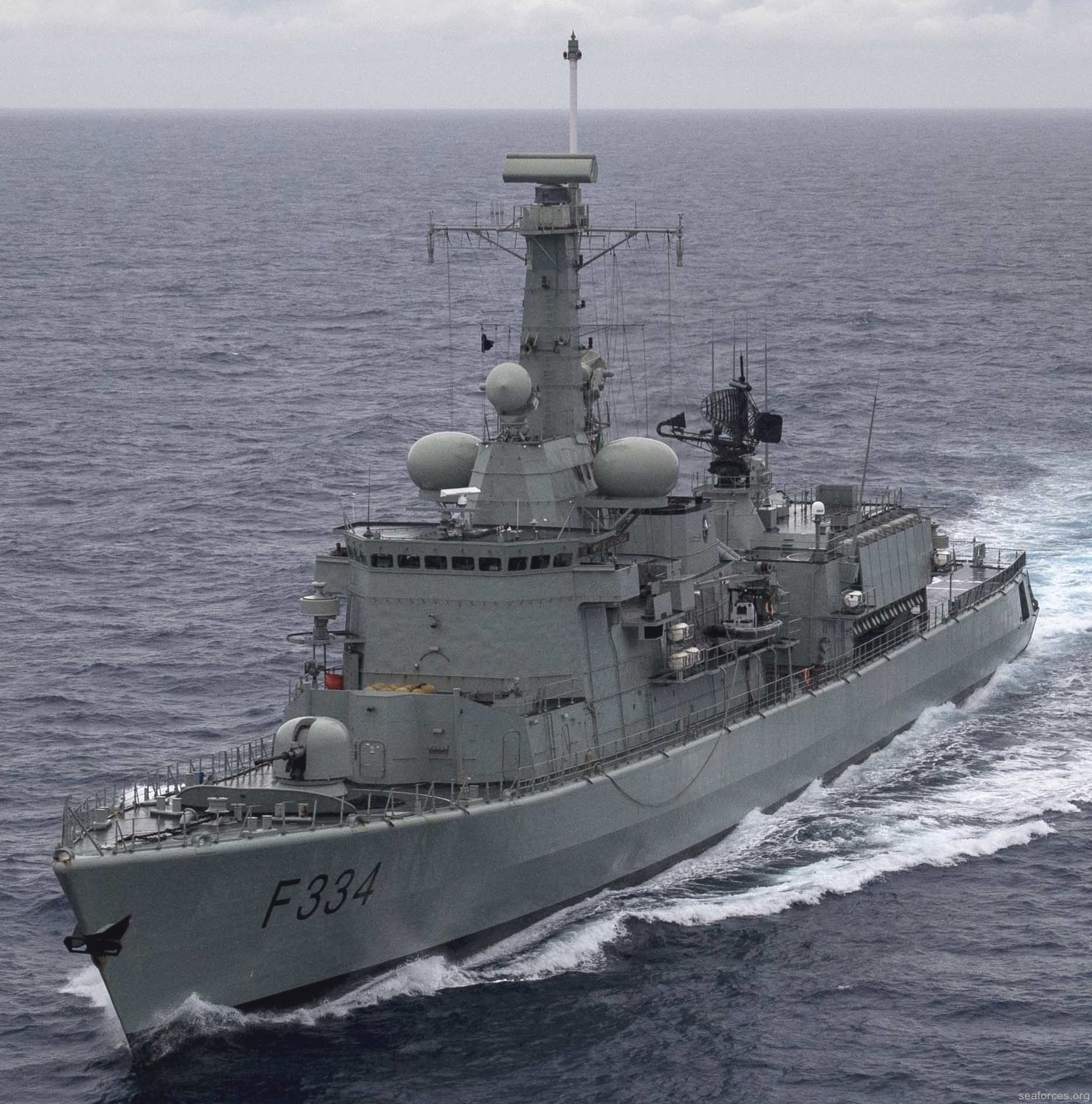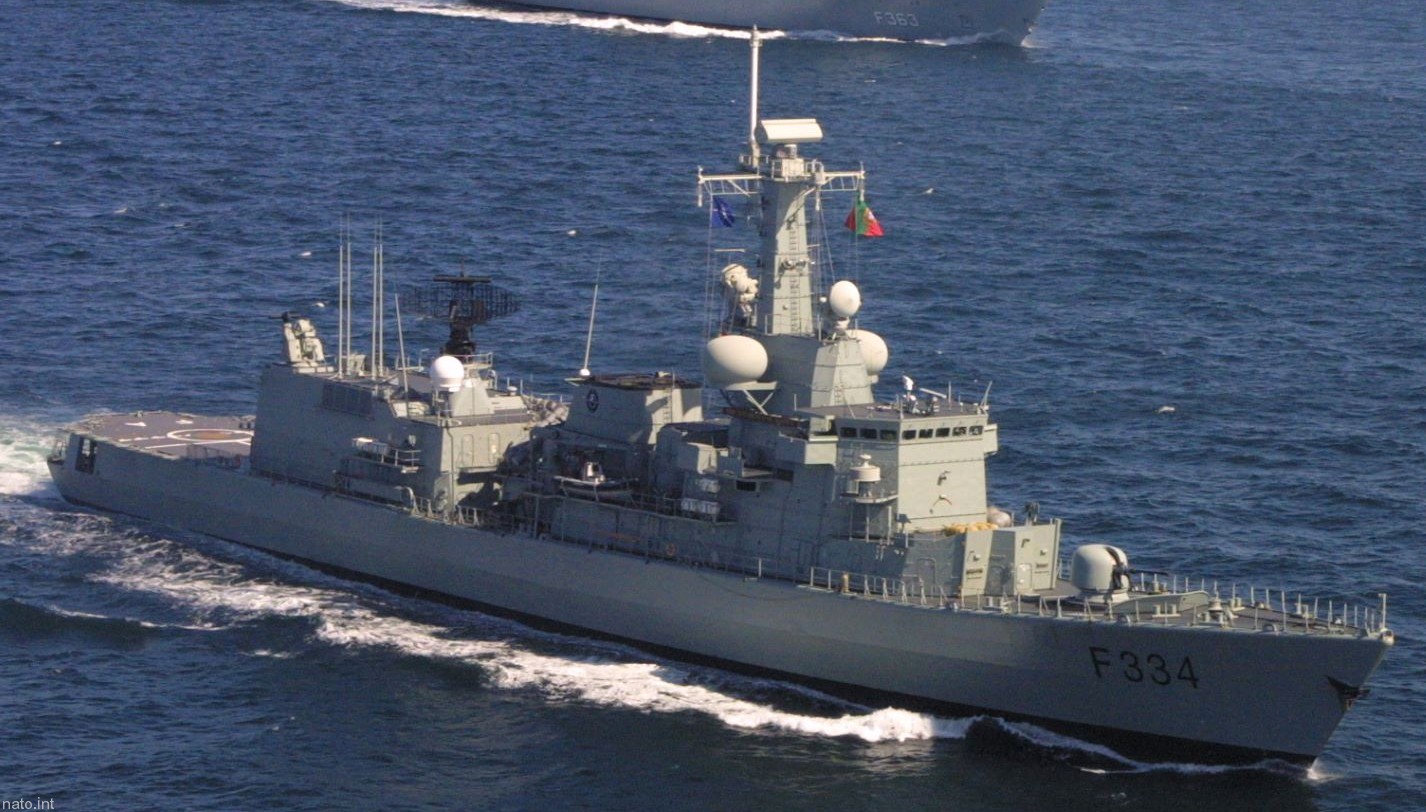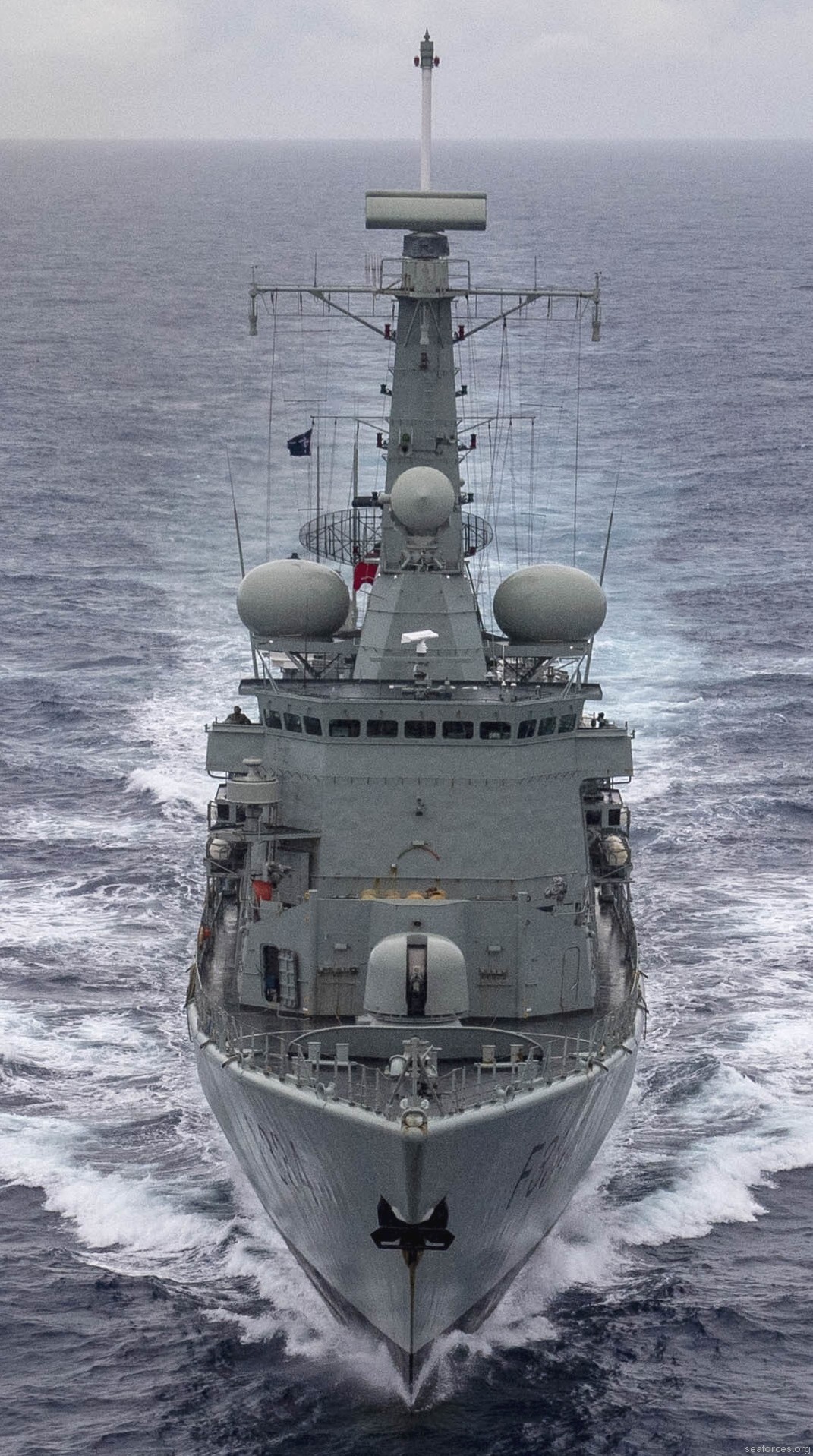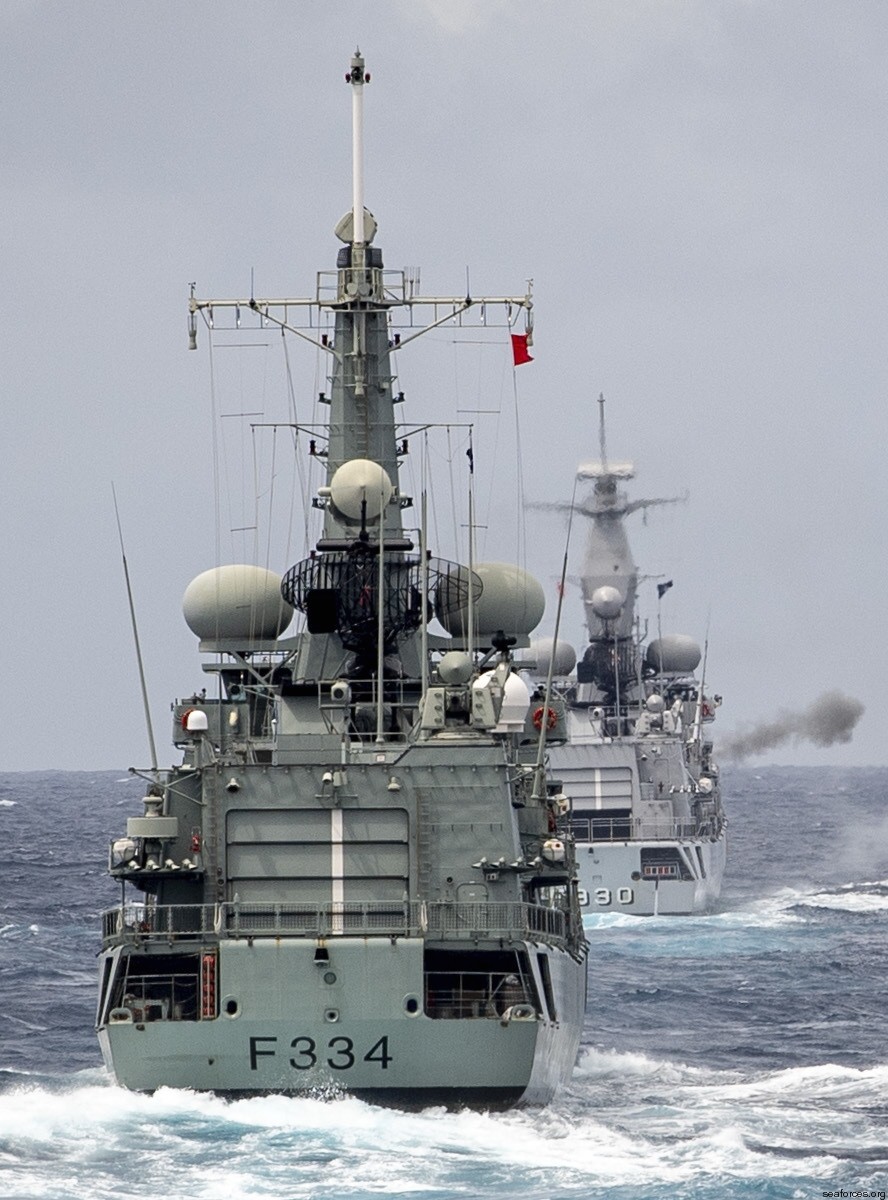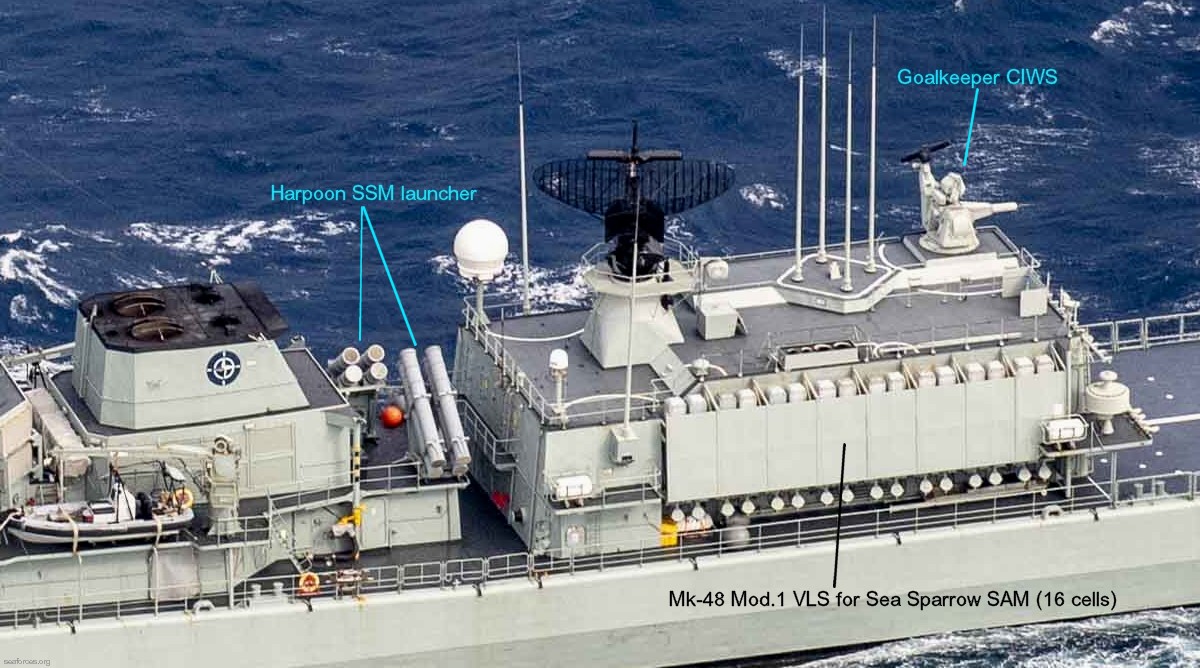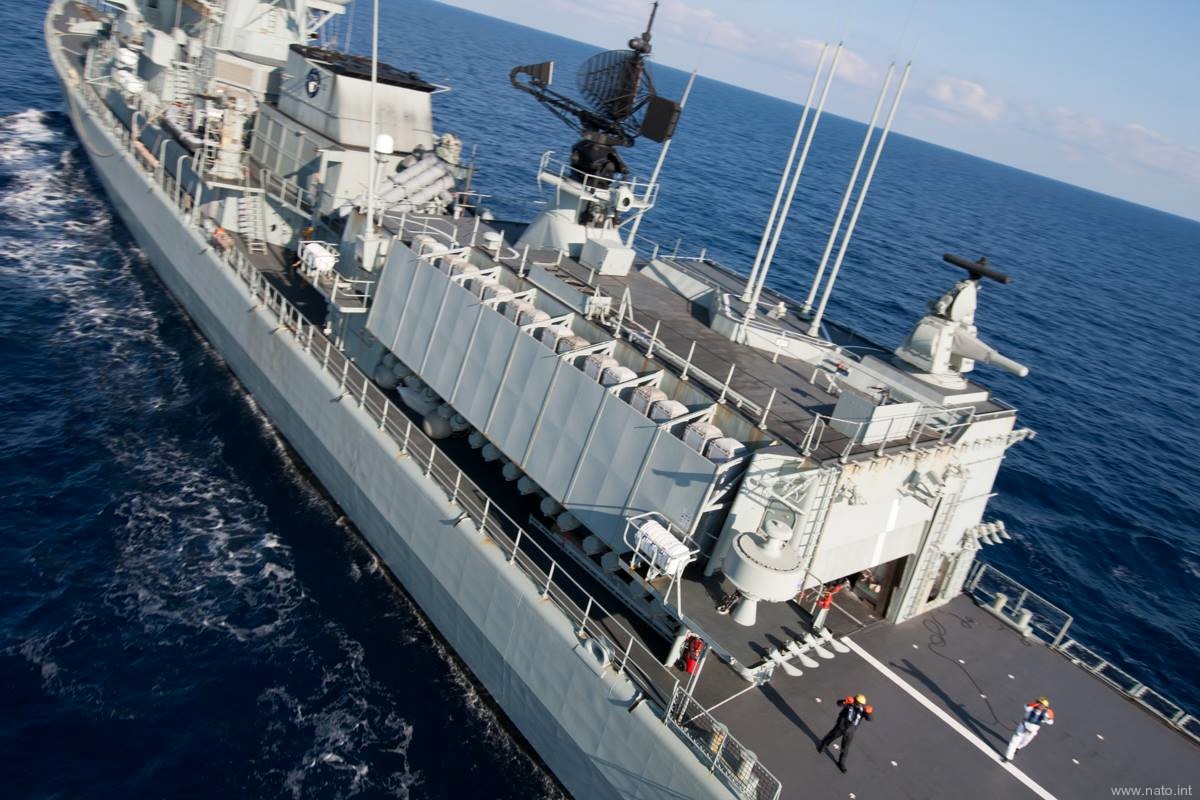 Mk-48 Mod.1 Vertical Launching System (VLS), bulkhead - Goalkeeper close-in weapon system (CIWS) on the hangar rooftop

NRP Dom Francisco de Almeida (F 334):

... history wanted

<![if !supportEmptyParas]> <![endif]>
Dom Francisco de Almeida

... also known as "the Great Dom Francisco" (c. 1450 - 1 March 1510), was a Portuguese nobleman, soldier and explorer. He distinguished himself as a counsellor to King John II of Portugal and later in the wars against the Moors and in the conquest of Granada in 1492. In 1505 he was appointed as the first governor and viceroy of the Portuguese State of India (Estado da Índia). Almeida is credited with establishing Portuguese hegemony in the Indian Ocean, with his victory at the naval Battle of Diu in 1509. Before Almeida could return to Portugal, he lost his life in 1510. His son Lourenço de Almeida was also killed in the Battle of Chaul.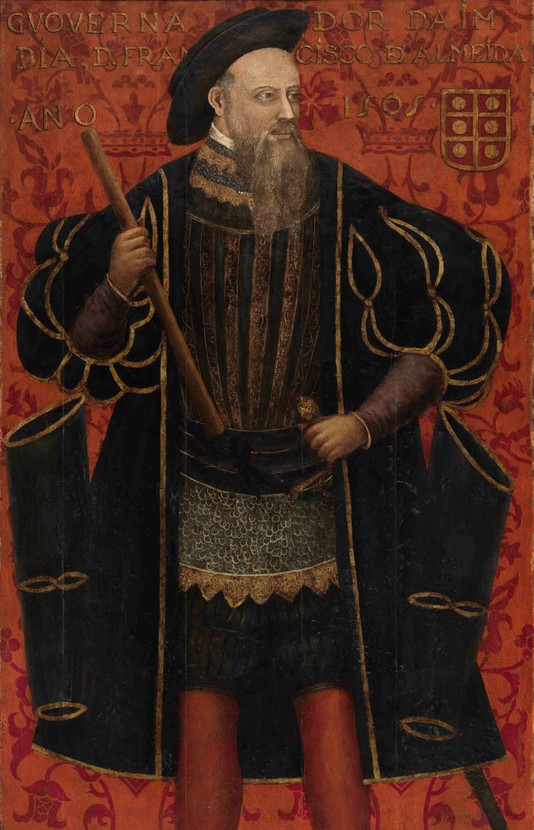 patches + more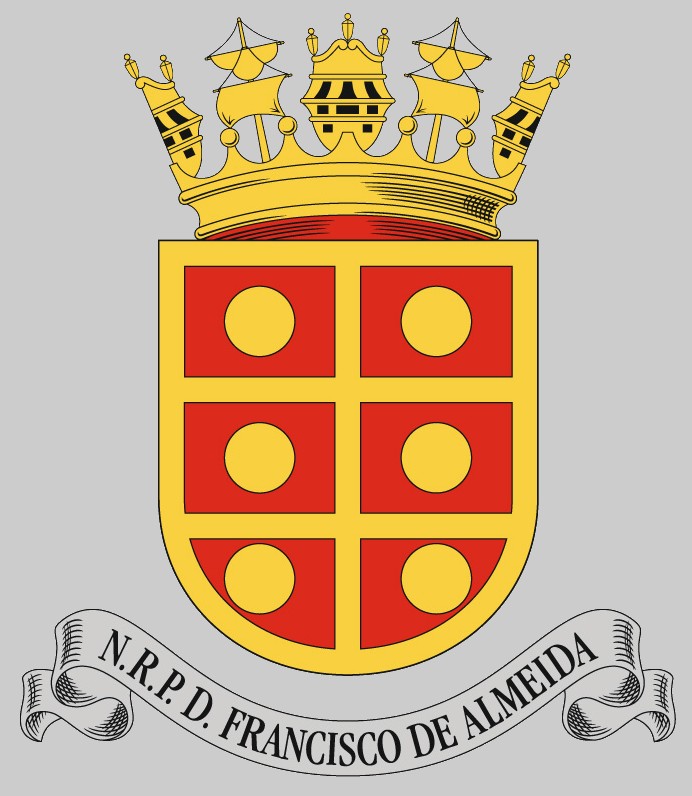 <![if !supportEmptyParas]> <![endif]>
|
seaforces.org
|
Portuguese Navy start page
|