HOME | US Navy - ships | US Navy - air units | USMC - air units | International Navies | Weapon Systems | Special Reports
Royal Netherlands Navy / Koninklijke Marine
-
Offshore Patrol Vessel
P 842 HNLMS Friesland
08/19

Type, class: Holland class Offshore Patrol Vessel / OPV
Builder: Damen Shipyards Group - Galati shipyard, Romania
STATUS:
Laid down: December 2, 2009
Launched:

November 4, 2010
Commissioned: January 22, 2013
IN SERVICE
Homeport: Den Helder
Namesake: Province of Friesland, The Netherlands
Ship's motto: ?
Technical Data:

see

INFO > Holland class Offshore Patrol Vessel - OPV

images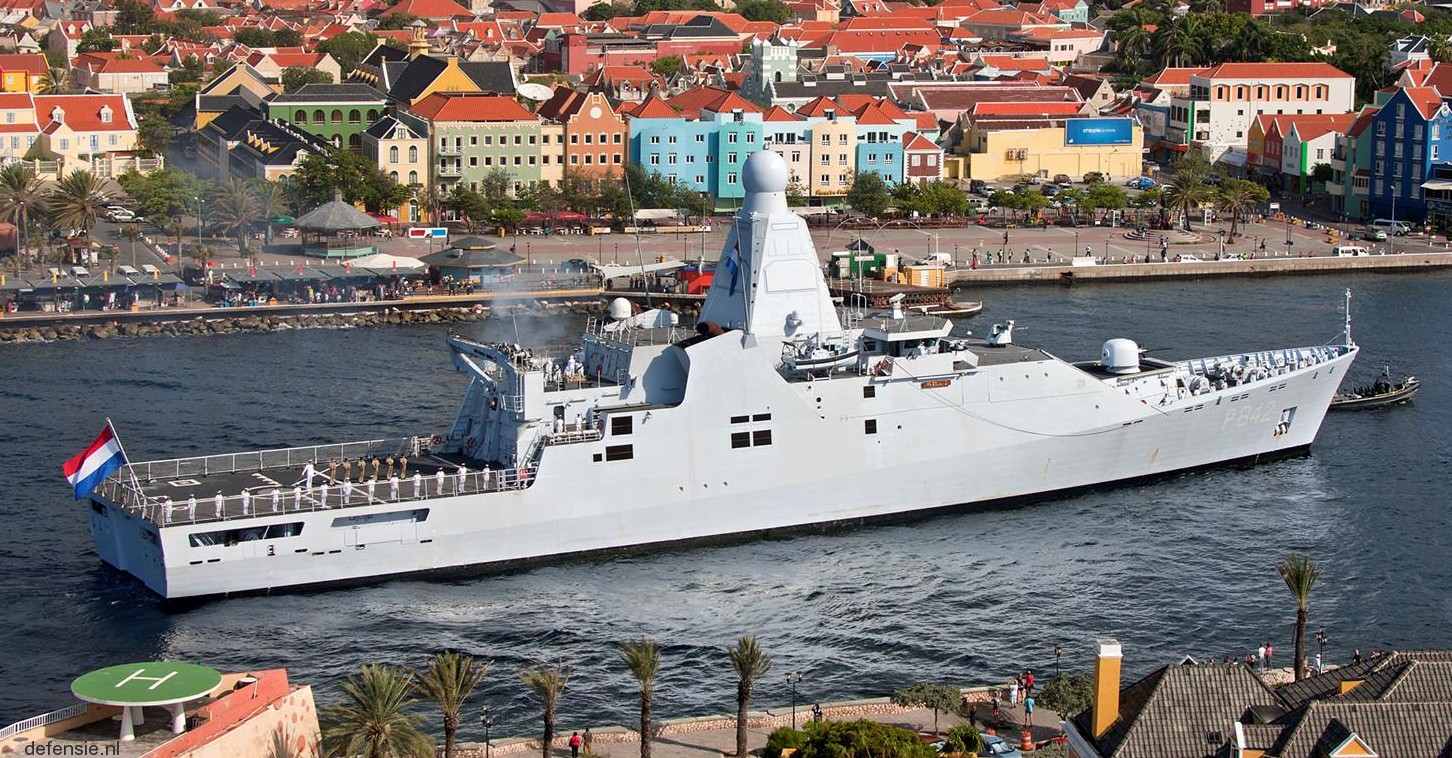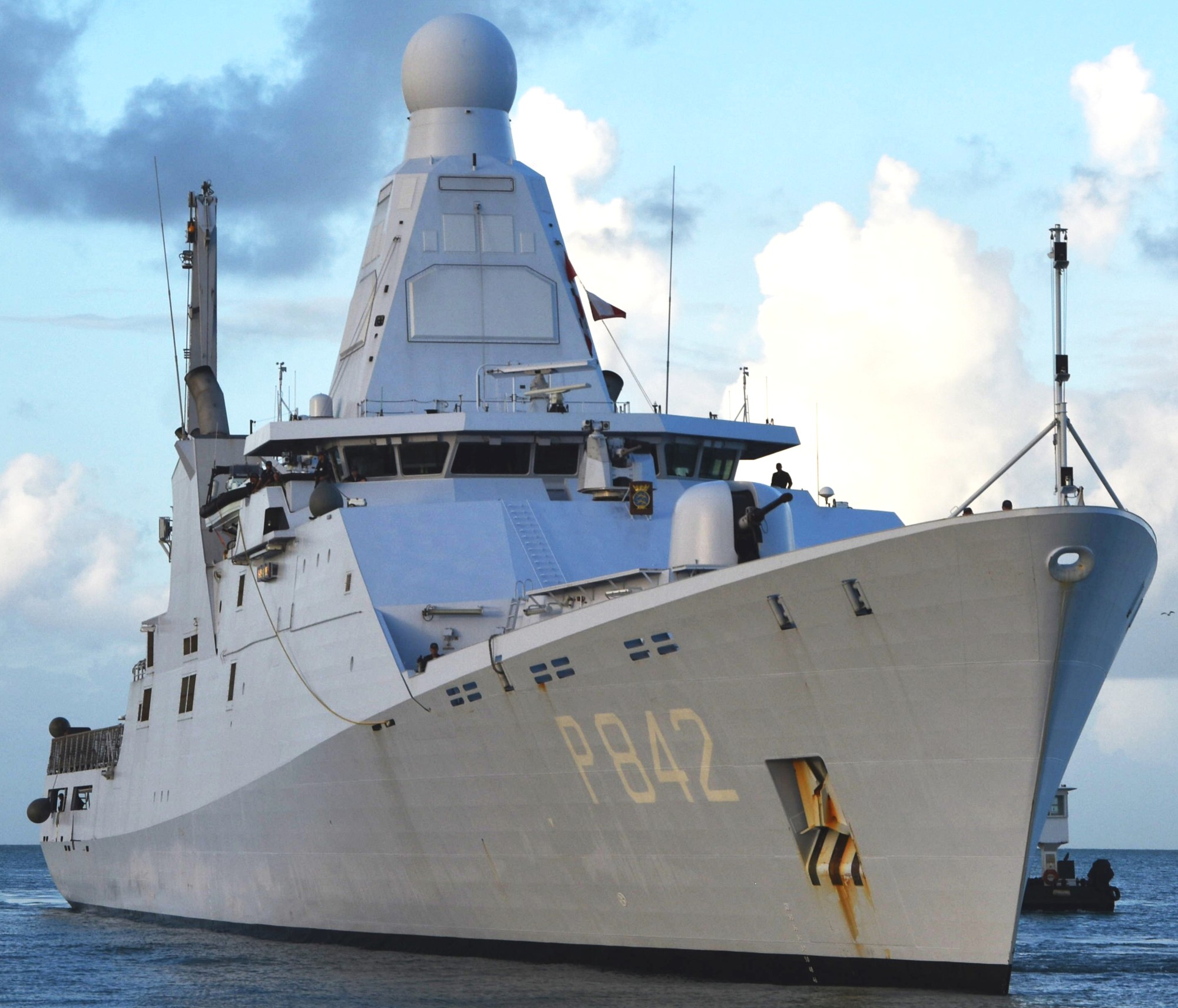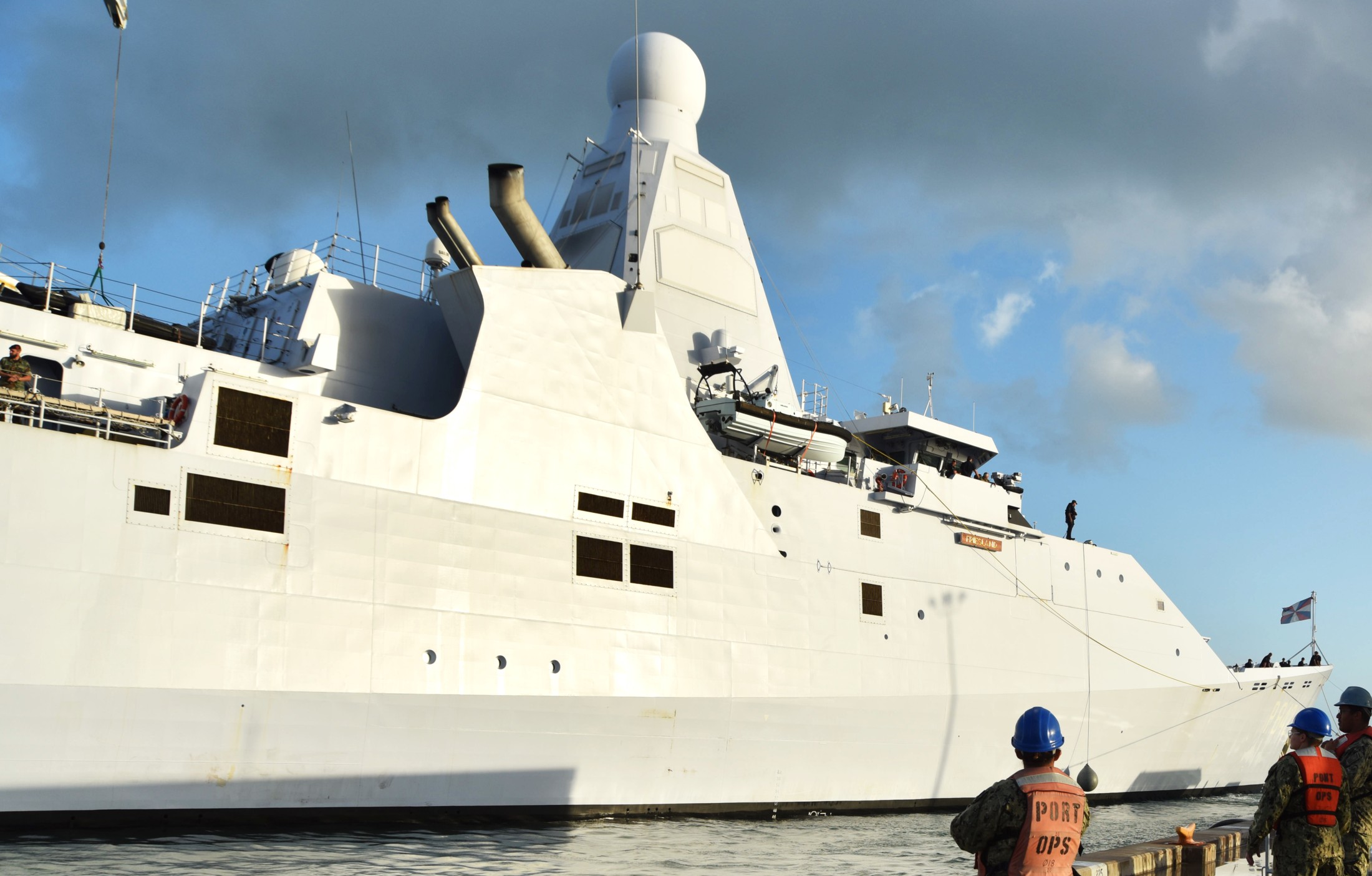 without the IMAST (integrated mast)
small boats ramp on the stern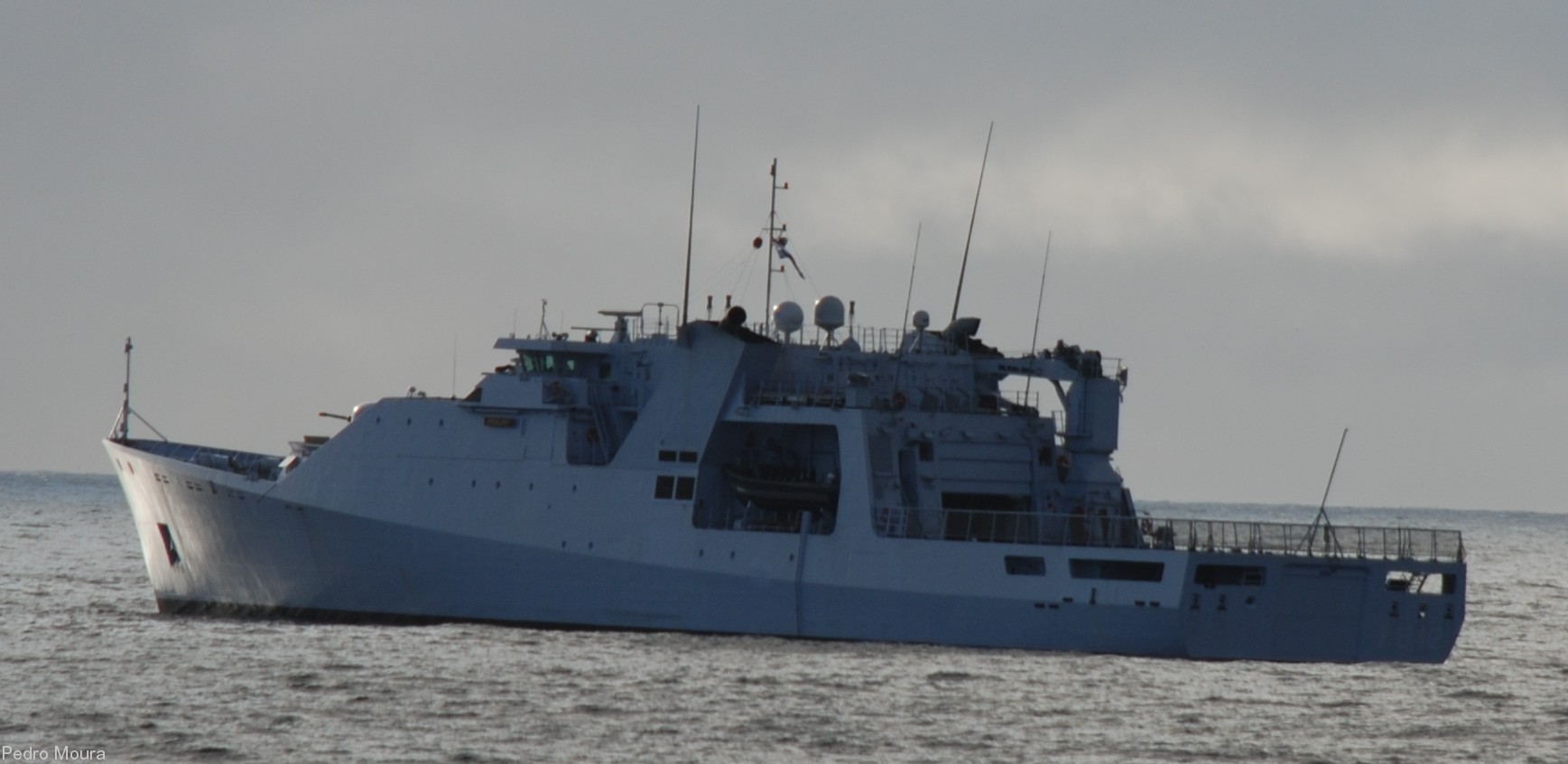 HNLMS Friesland (P 842):

In November 2015 Friesland, and elements of the United States Coast Guard, cooperated in the seizure of $17 million of cocaine. The operation was part of Operation Caribbean Venture, under the overall command of the Royal Netherlands Navy. In March 2016, the ship shadowed the Russian destroyer Vice-Admiral Kulakov as the destroyer neared Dutch waters.

On 20 September 2018 Friesland intercepted a go-fast with its NH-90. The cargohold of the go-fast contained 900kg of cocaine. The passengers of the boat were delivered to the United States Coast Guard



source: wikipedia



- - - - -

NOTE: Royal Netherlands Navy vessels are given the international prefix "HNLMS", short for His/Her Netherlands Majesty's Ship)
In Dutch Zr.Ms. for Zijner Majesteits (His Majesty's) or Hr.Ms. for Harer Majesteits (Her Majesty's) and then the ship's name without using the word ship.
e.g. Zr.Ms. Evertsen means 'His Majesty's Evertsen' and not 'His Majesty's ship Evertsen'.

<![if !supportEmptyParas]> <![endif]>
Friesland

... is a province of the Netherlands located in the northern part of the country. It is situated west of Groningen, northwest of Drenthe and Overijssel, north of Flevoland, northeast of North Holland, and south of the Wadden Sea. In 2015, the province had a population of 646,092 and a total area of 5,100 km2 (2,000 sq mi).

The capital and seat of the provincial government is the city of Leeuwarden (West Frisian: Ljouwert), a city with 91,817 inhabitants. Since 2017, Arno Brok is the King's Commissioner in the province. A coalition of the Labour Party, the Christian Democratic Appeal, and the Frisian National Party forms the executive branch. The province is divided into 18 municipalities. The area of the province was once part of the ancient, larger region of Frisia. The official languages of Friesland are West Frisian and Dutch.

source: wikipedia
patches + more
<![if !supportEmptyParas]> <![endif]>
|
seaforces.org
|
Royal Netherlands Navy start page
|