HOME | US Navy - ships | US Navy - air units | USMC - air units | International Navies | Weapon Systems | Special Reports
Royal Netherlands Navy / Koninklijke Marine
-
Offshore Patrol Vessel
P 841 HNLMS Zeeland
08/19

Type, class: Holland class Offshore Patrol Vessel / OPV
Builder: Damen Shipyards Group - Galati shipyard, Romania (hull) and Vlissingen shipyard, Netherlands (outfitting)
STATUS:
Laid down: September 21, 2009
Launched:

November 20, 2010
Commissioned: August 23, 2013
IN SERVICE
Homeport: Den Helder
Namesake: Province of Zeeland, The Netherlands
Ship's motto: LUCTOR ET EMERGO (I struggle and emerge - Motto of the Province of Zeeland)
Technical Data:

see

INFO > Holland class Offshore Patrol Vessel - OPV

images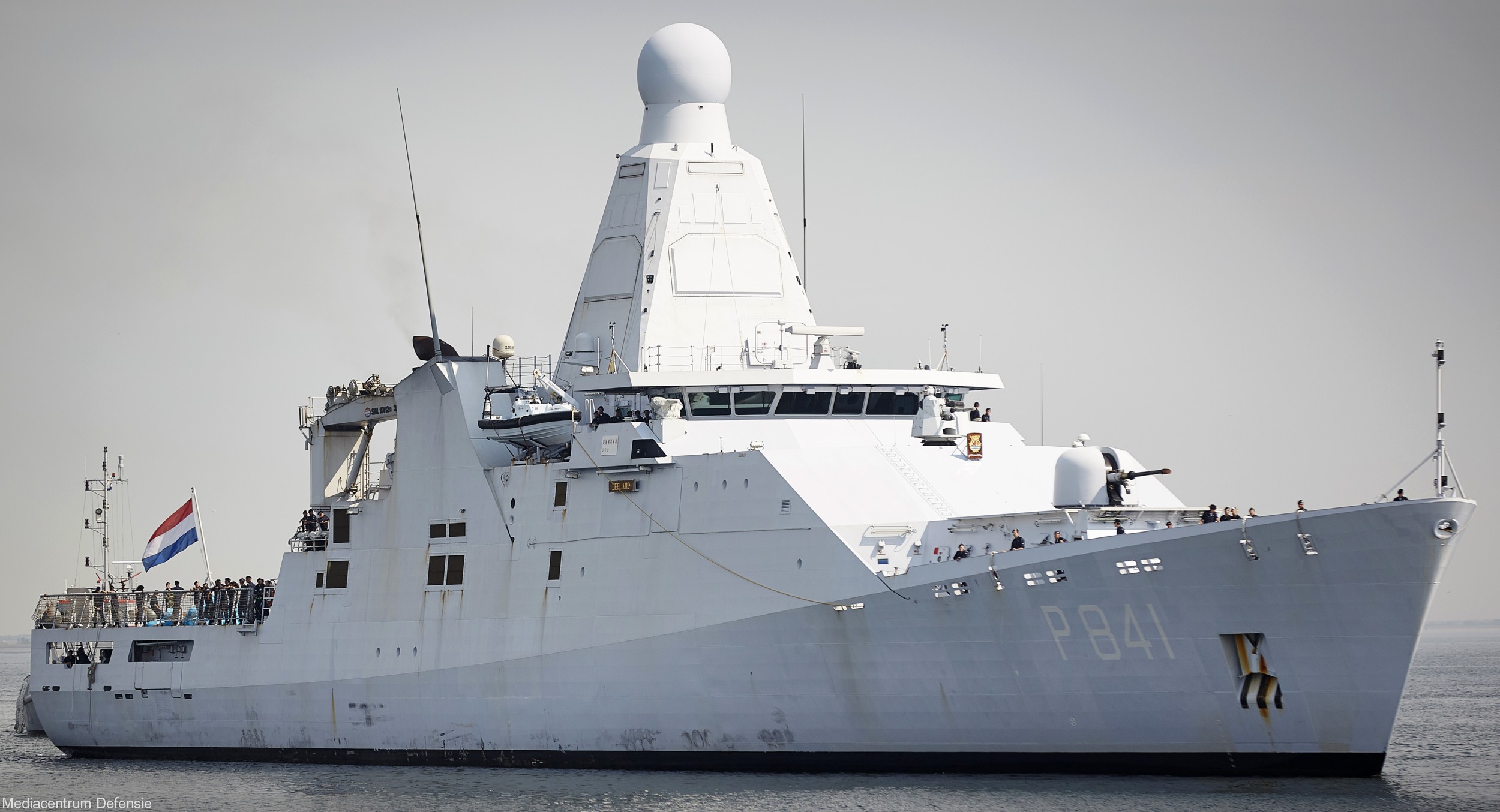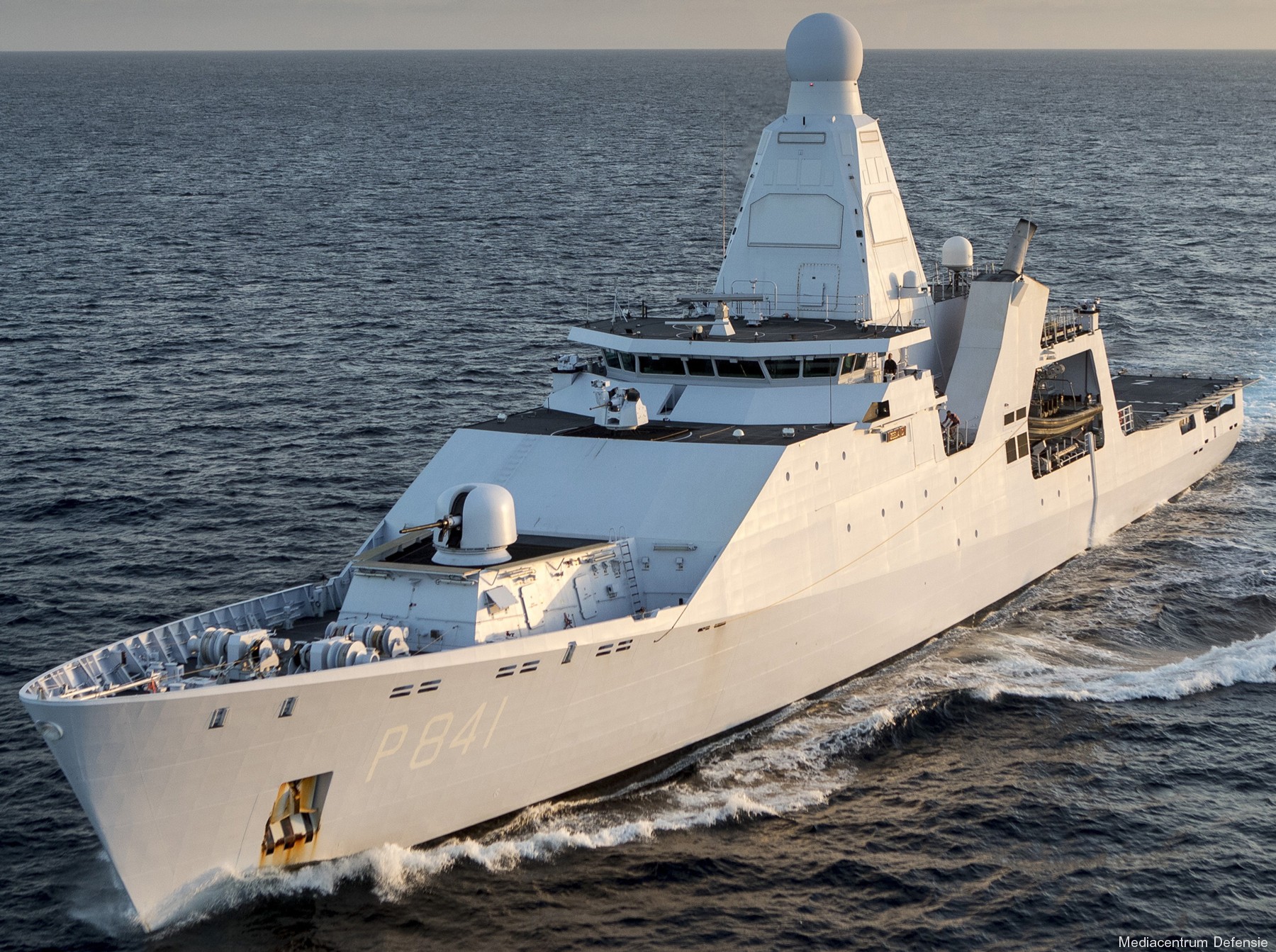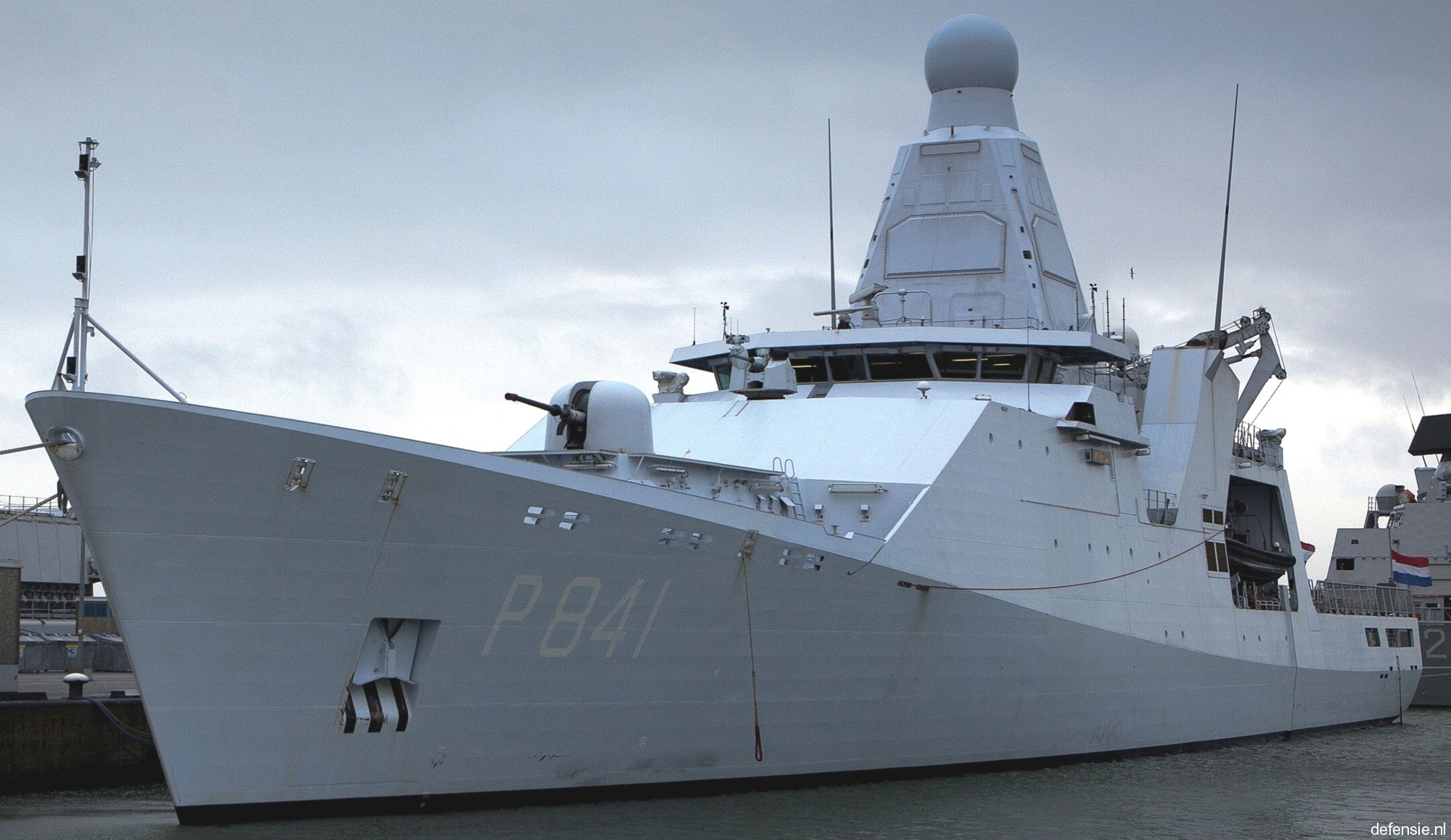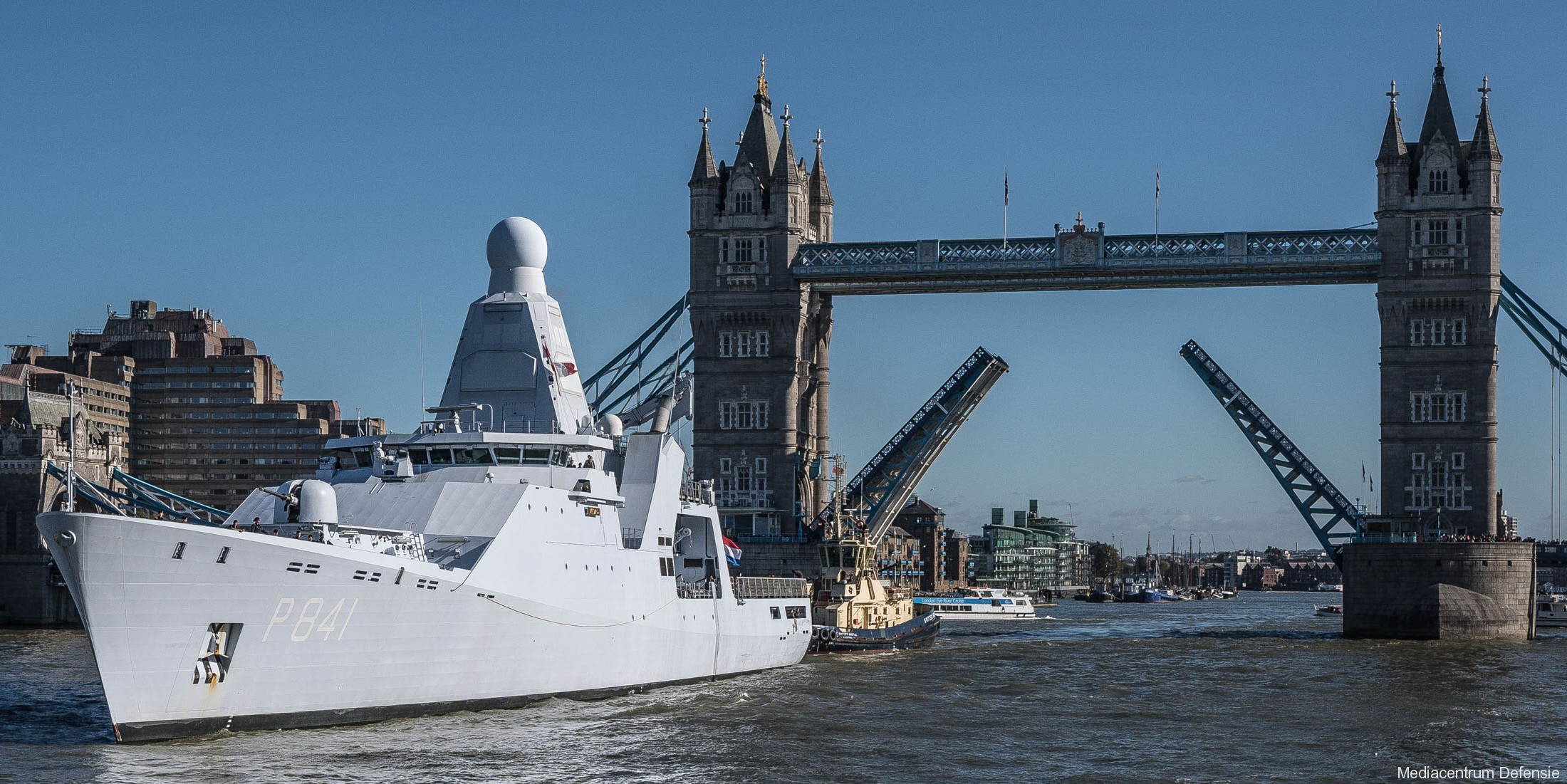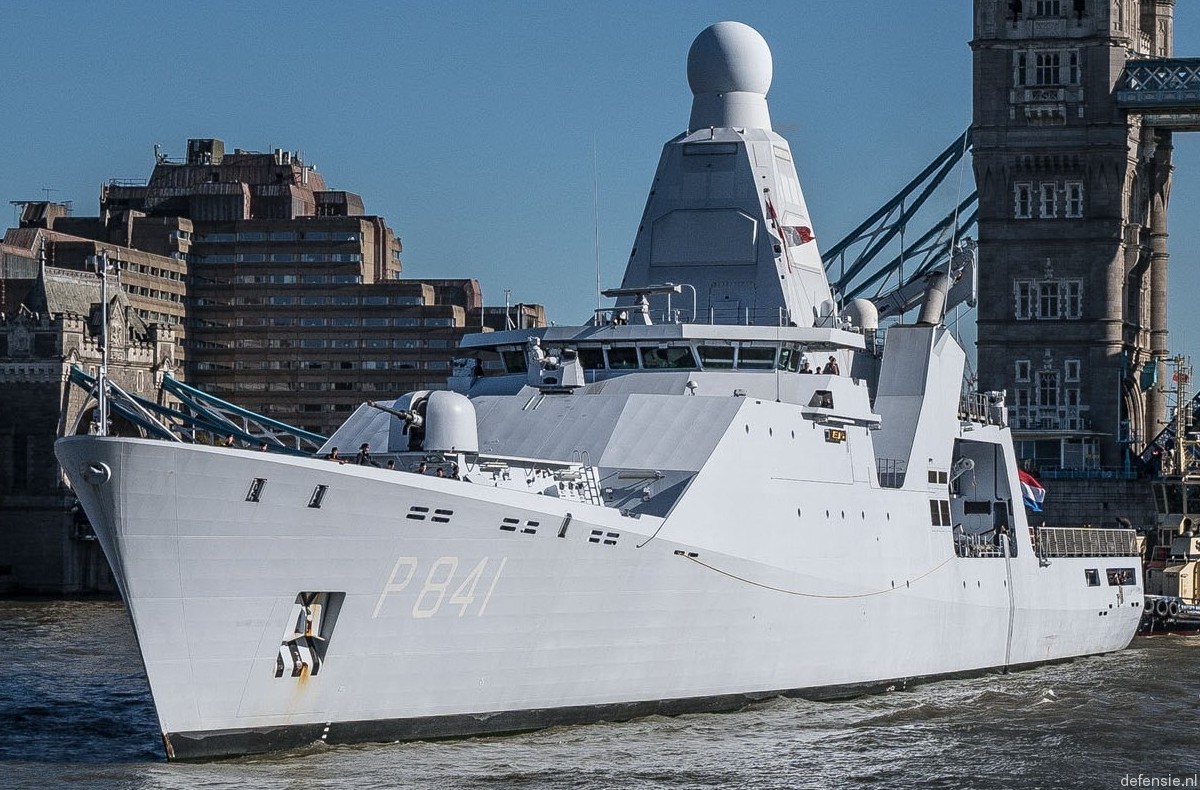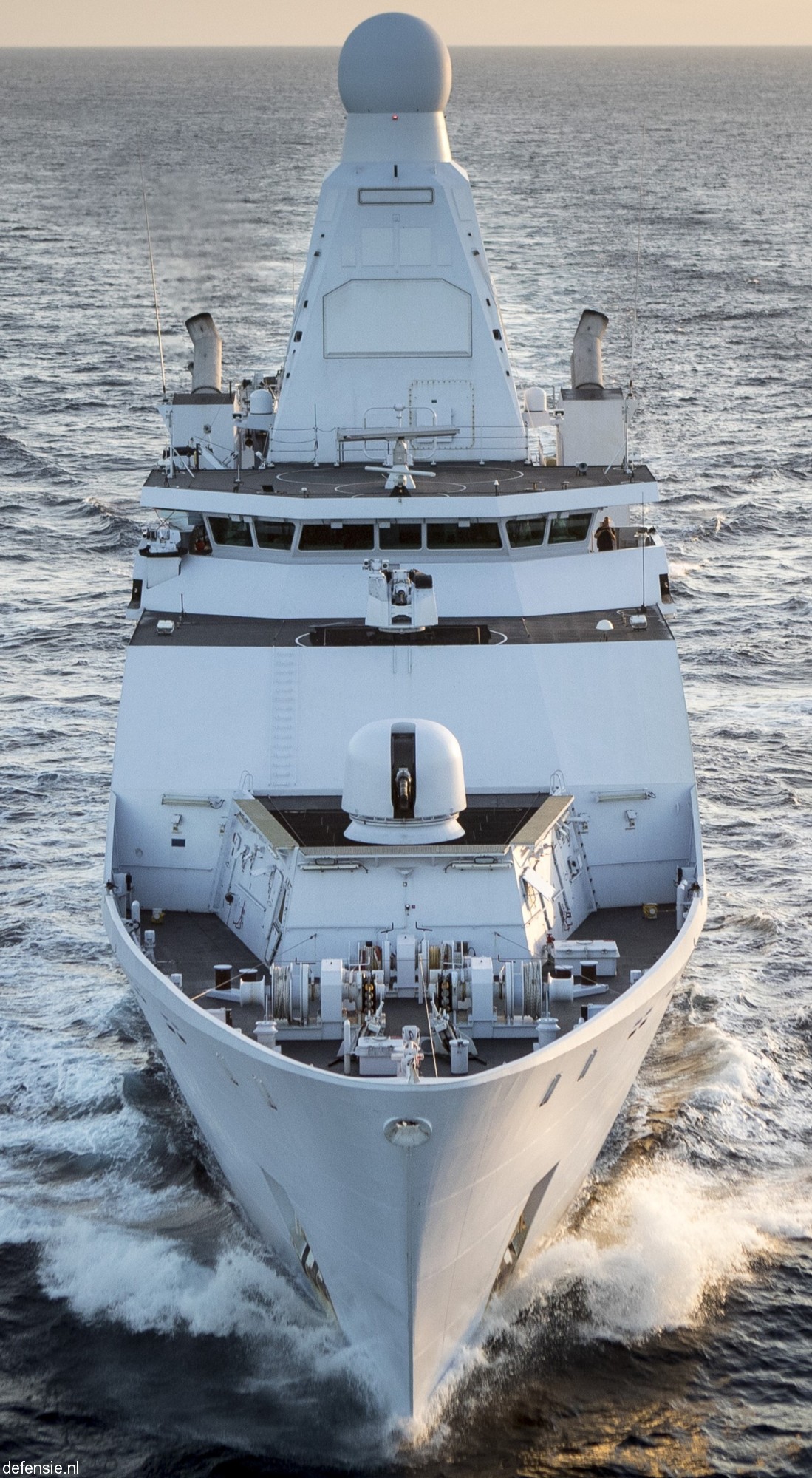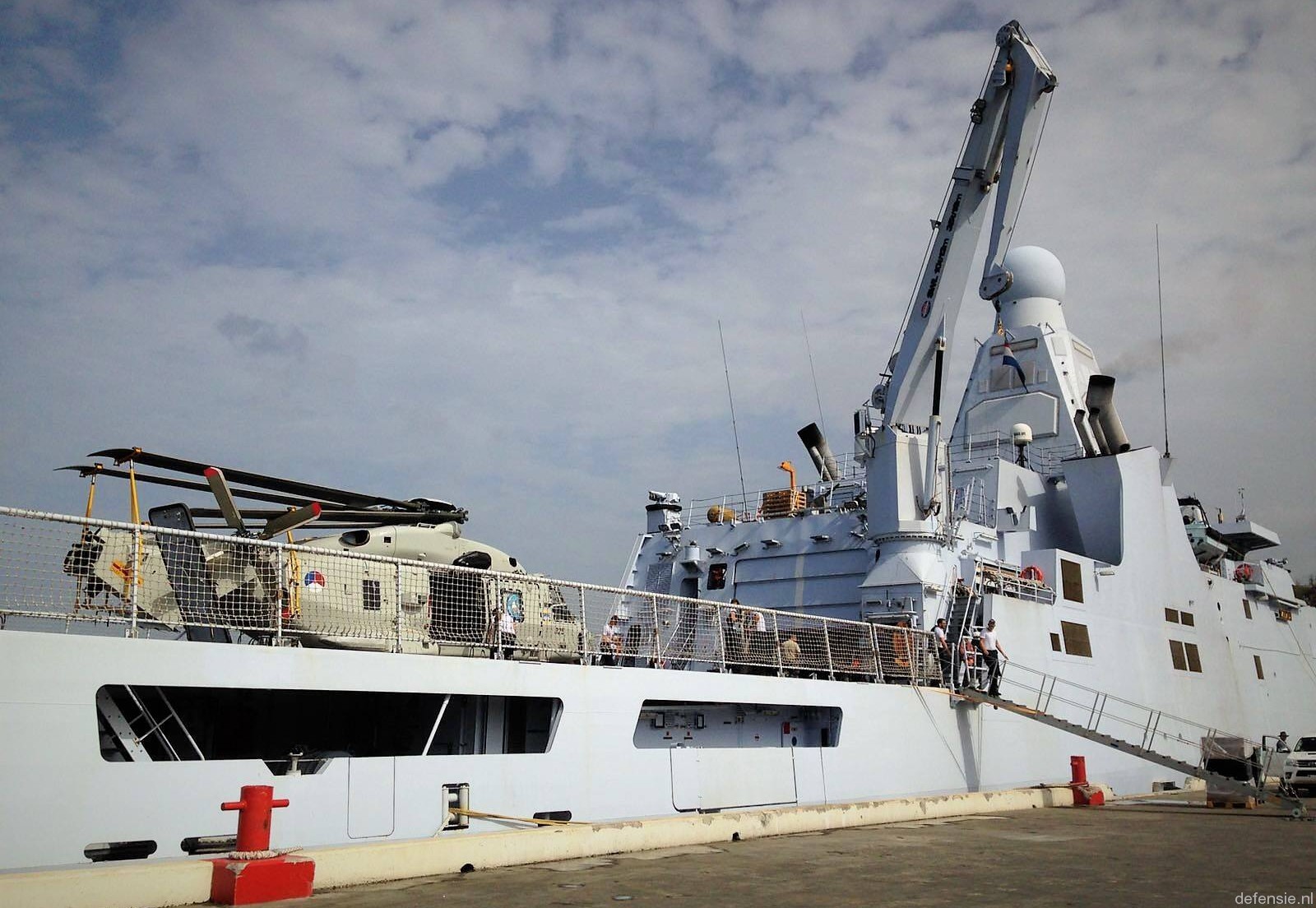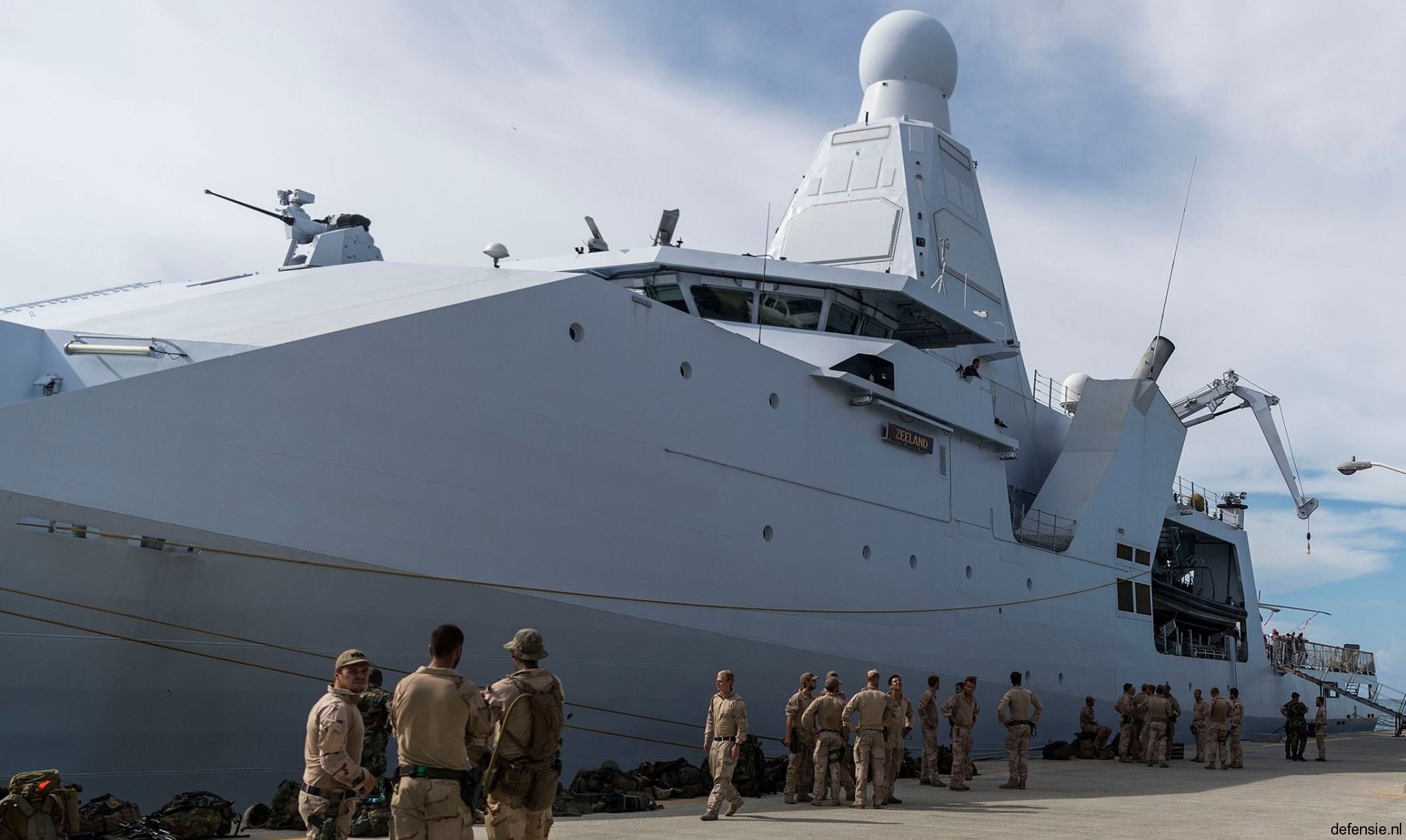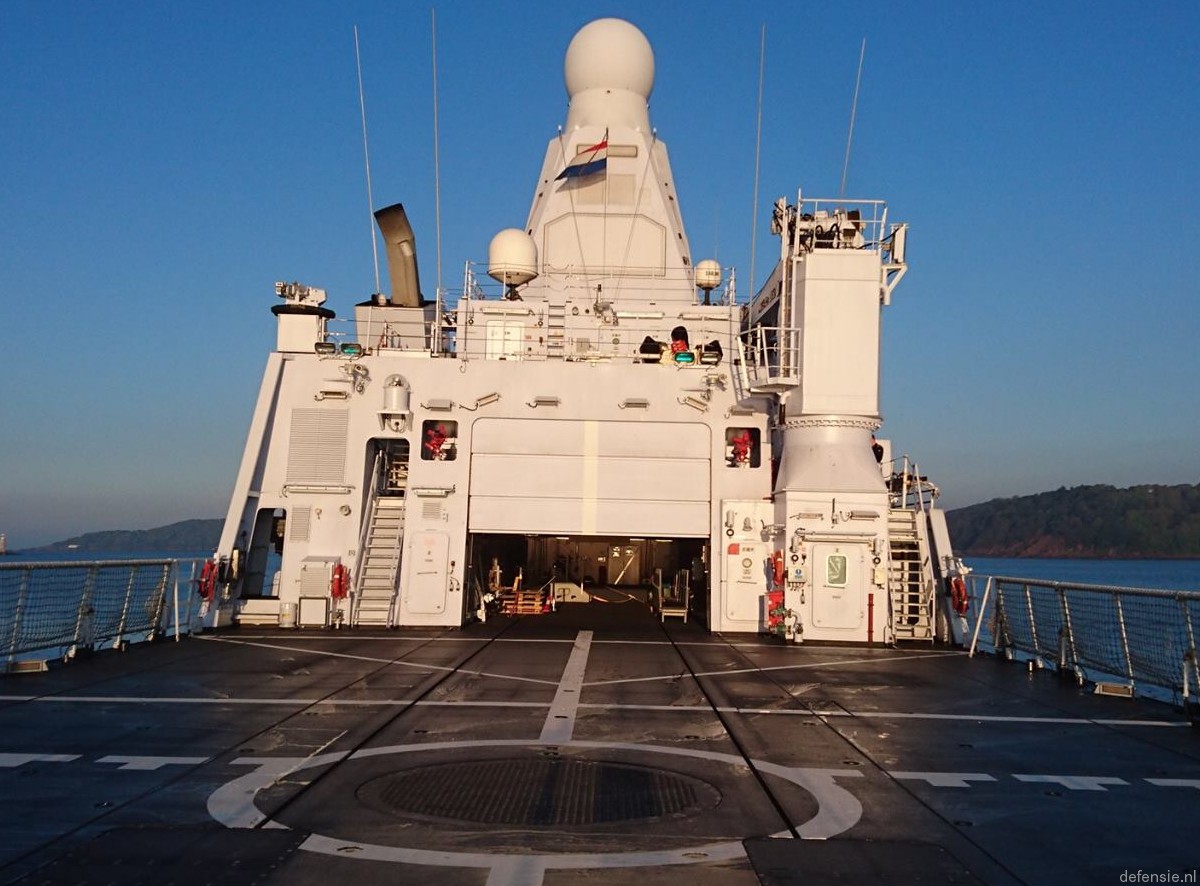 flight deck and hangar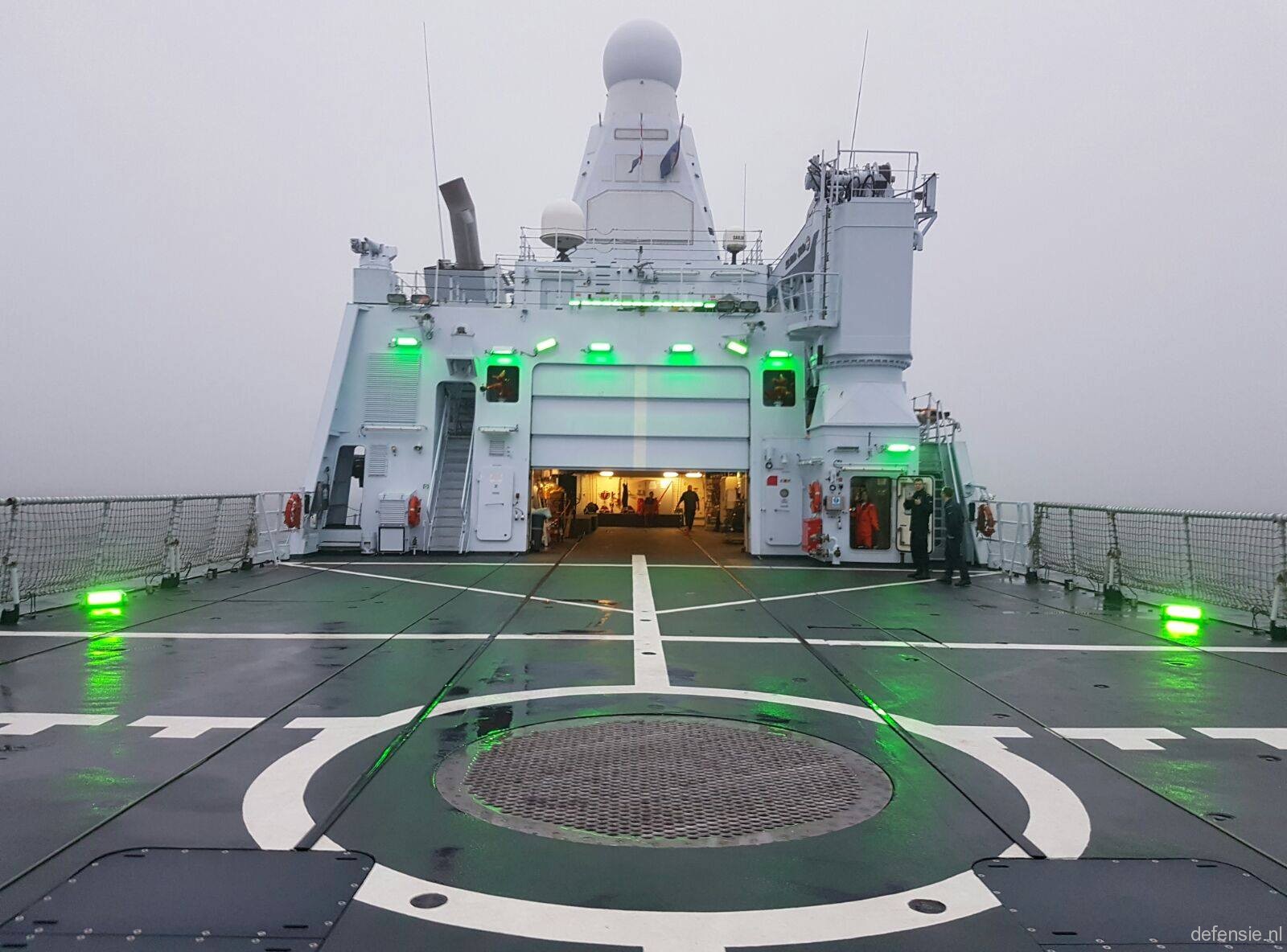 hangar for 1 helicopter NH90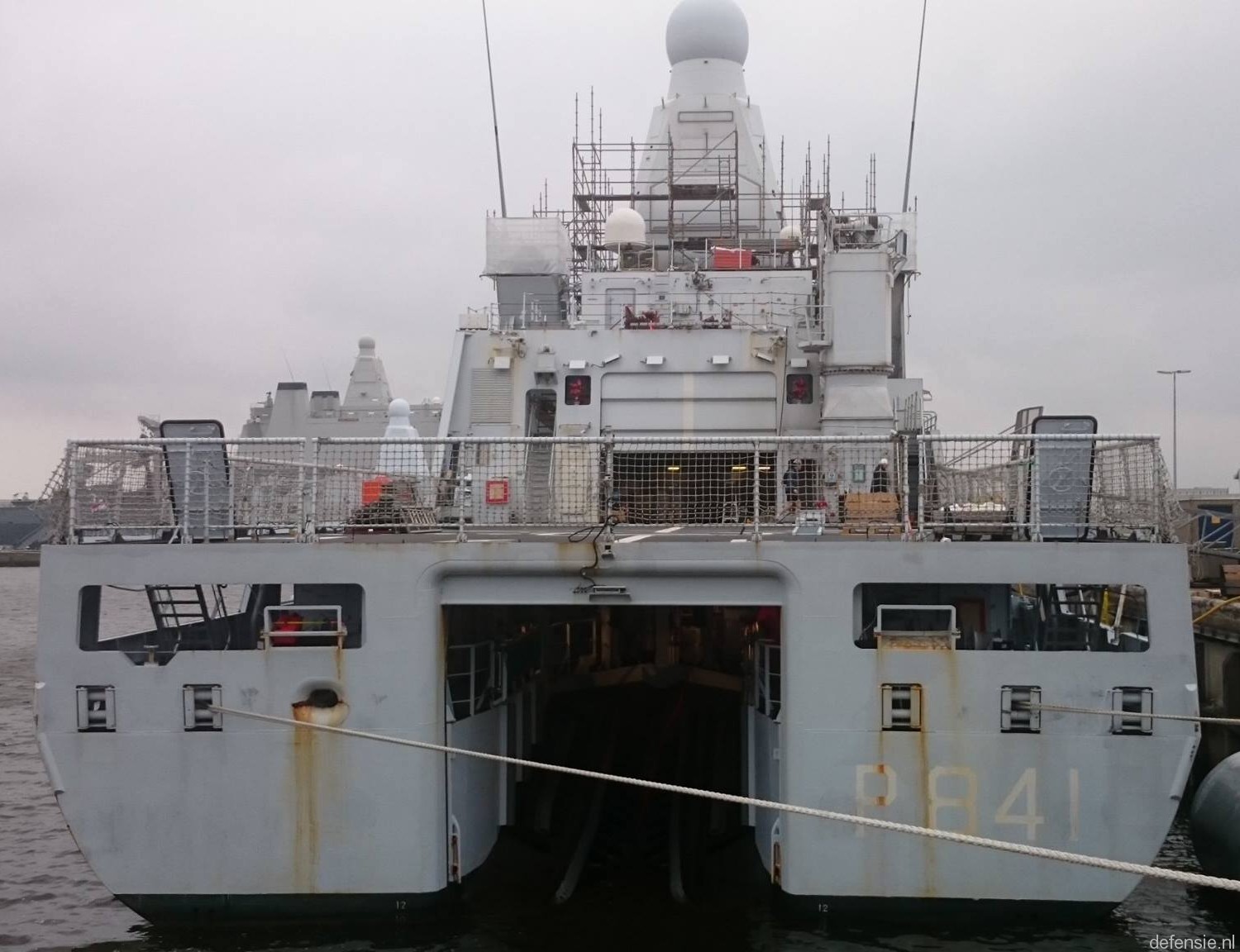 small boat ramp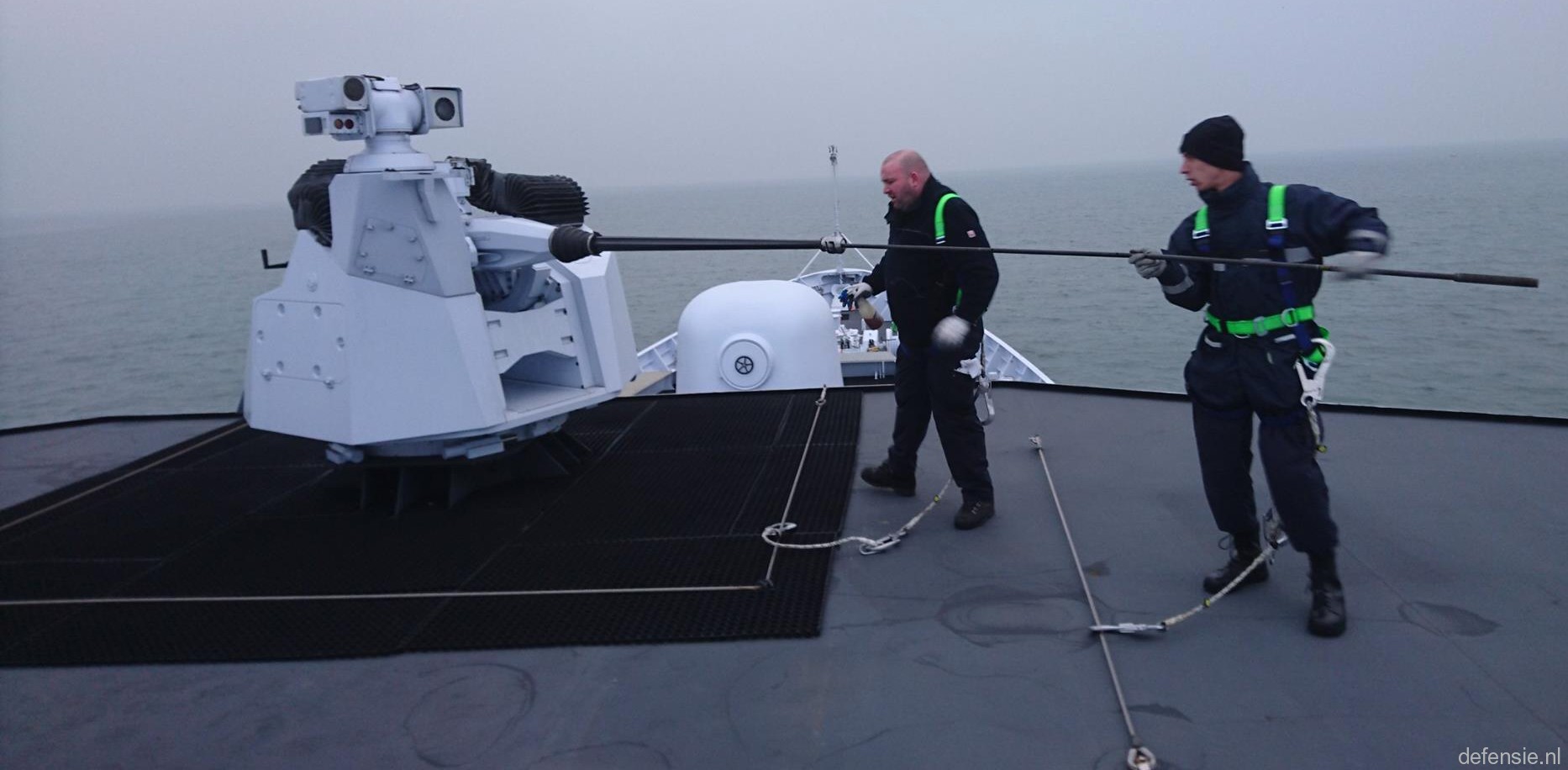 Oto-Melara / Leonardo MARLIN 30mm remote weapon system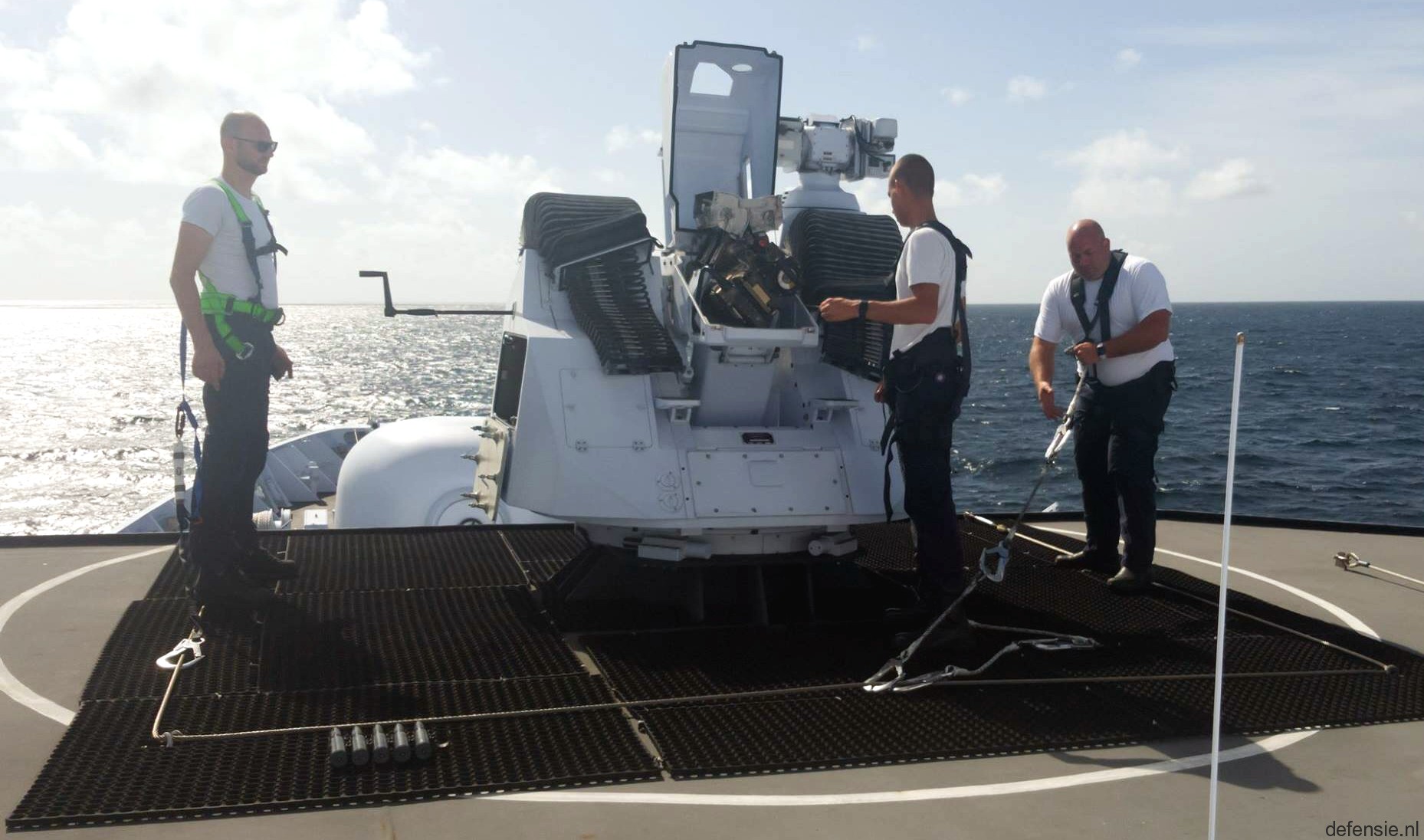 Oto-Melara / Leonardo MARLIN 30mm remote weapon system
HNLMS Zeeland (P 841):

On 6 February 2014, Zeeland rescued seven of the eleven passengers of an overturned boat while it was on its way to the Dutch Caribbean to fulfill patrol duties. Three of the eleven passengers died before Zeeland spotted the boat, one of the passengers was missing.

Zeeland and Pelikaan had an important role in the emergency assistance to Sint Maarten, St Eustatius and Saba after hurricane Irma had hit the island in September 2017.



source: wikipedia



- - - - -

NOTE: Royal Netherlands Navy vessels are given the international prefix "HNLMS", short for His/Her Netherlands Majesty's Ship)
In Dutch Zr.Ms. for Zijner Majesteits (His Majesty's) or Hr.Ms. for Harer Majesteits (Her Majesty's) and then the ship's name without using the word ship.
e.g. Zr.Ms. Evertsen means 'His Majesty's Evertsen' and not 'His Majesty's ship Evertsen'.

<![if !supportEmptyParas]> <![endif]>
Zeeland

... is the westernmost and least populous province of the Netherlands. The province, located in the south-west of the country, consists of a number of islands and peninsulas (hence its name, meaning "Sealand") and a strip bordering Belgium. Its capital is Middelburg. Its area is about 2,930 square kilometres (1,130 sq mi), of which almost 1,140 square kilometres (440 sq mi) is water, and it has a population of about 380,000.

Large parts of Zeeland are below sea level. The last great flooding of the area was in 1953. Tourism is an important economic activity. In the summer, its beaches make it a popular destination for tourists, especially German tourists. In some areas, the population can be two to four times higher during the high summer season. The coat of arms of Zeeland shows a lion half-emerged from water, and the text luctor et emergo (Latin for "I struggle and emerge").

source: wikipedia
patches + more
<![if !supportEmptyParas]> <![endif]>
|
seaforces.org
|
Royal Netherlands Navy start page
|