HOME | US Navy - ships | US Navy - air units | USMC - air units | International Navies | Weapon Systems | Special Reports
Royal Netherlands Navy / Koninklijke Marine
-
Offshore Patrol Vessel
P 840 HNLMS Holland
08/19

Type, class: Holland class Offshore Patrol Vessel / OPV
Builder: Damen Shipyards Group - Galati shipyard, Romania (hull) and Vlissingen shipyard, Netherlands (outfitting)
STATUS:
Laid down: December 8, 2008
Launched:

February 2, 2010
Commissioned: July 6, 2012
IN SERVICE
Homeport: Den Helder
Namesake: Region and former Province of Holland, The Netherlands
Ship's motto: VIGILATE DEO CONFIDENTES

(Guard while trusting in God' - Motto of the Province of South Holland)


Technical Data:

see

INFO > Holland class Offshore Patrol Vessel - OPV

images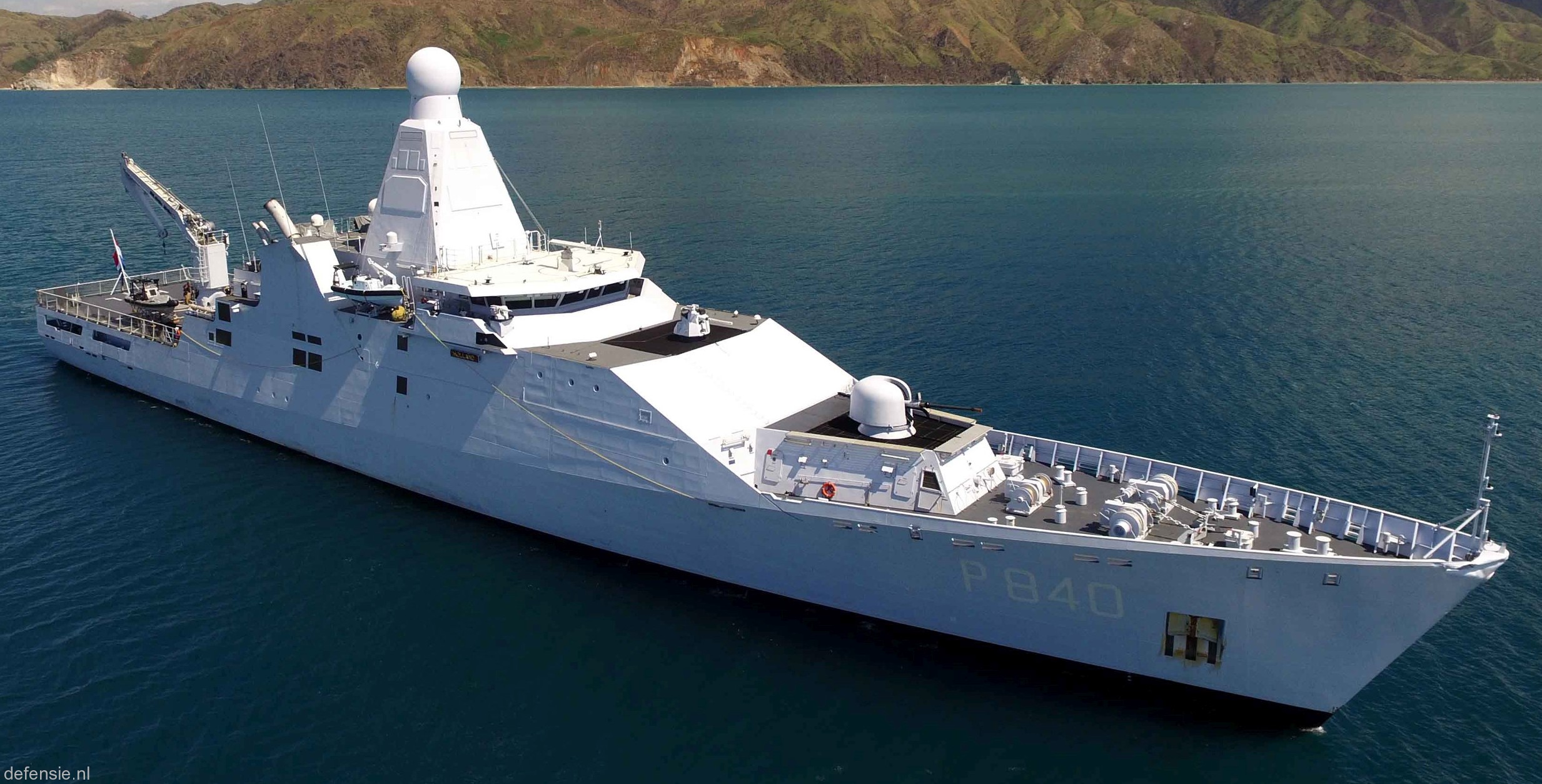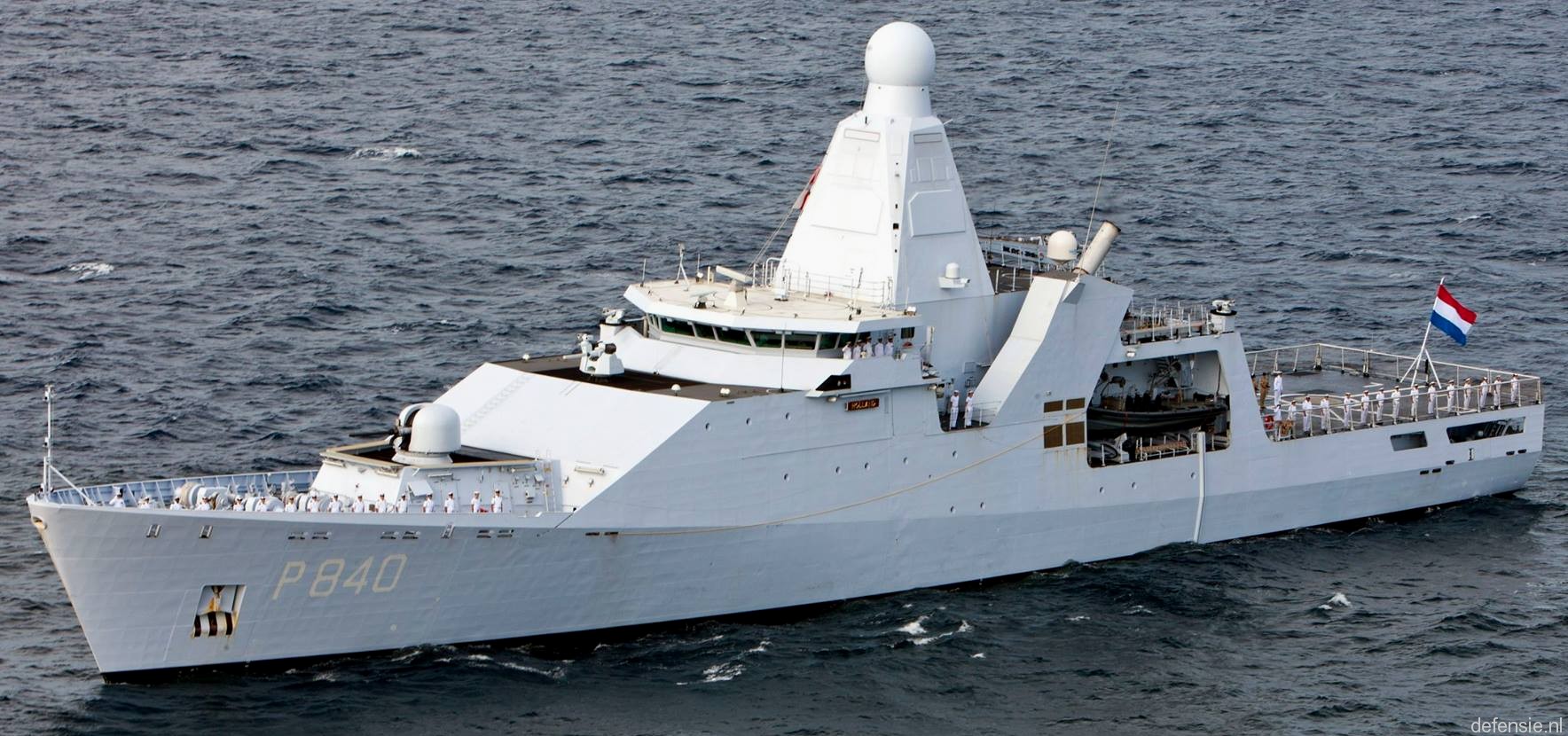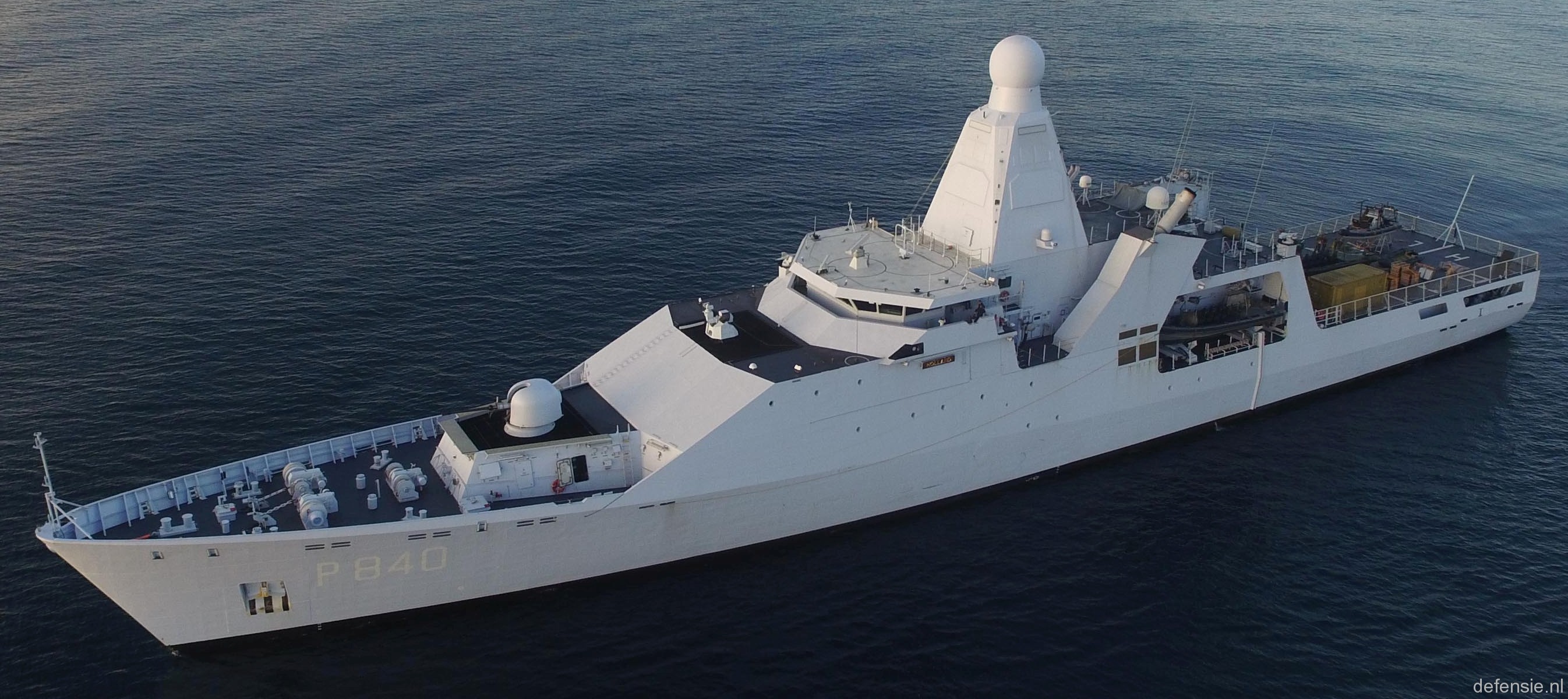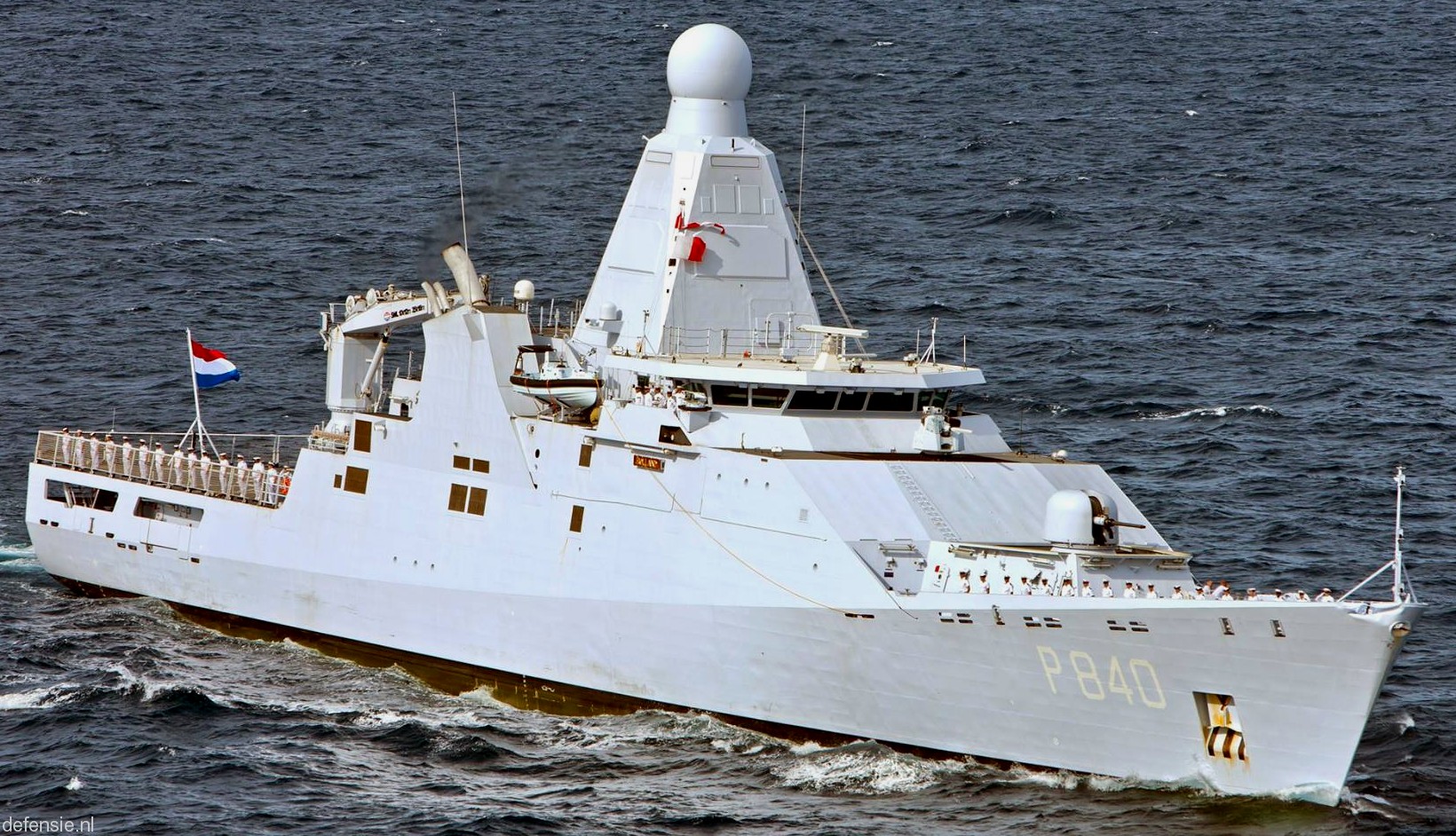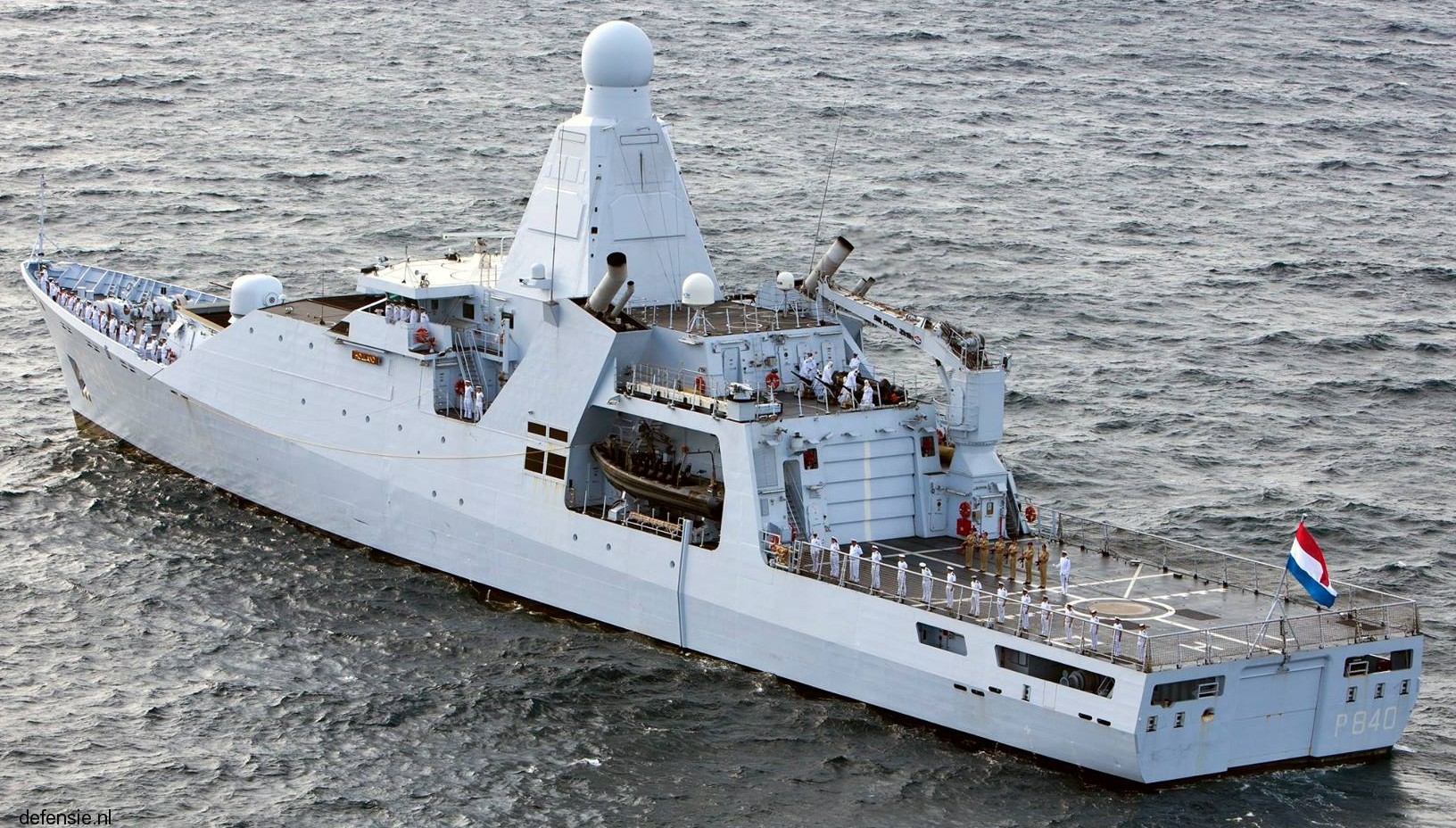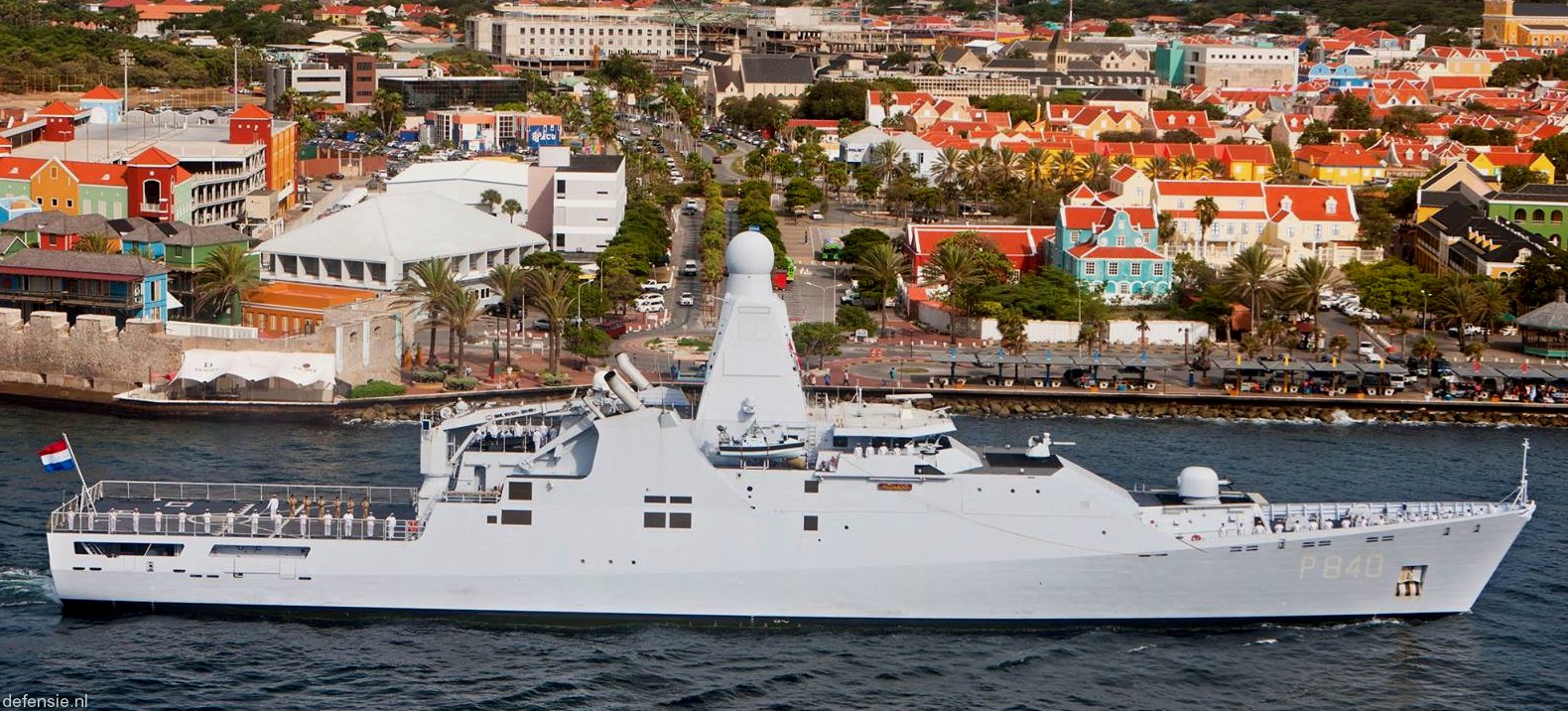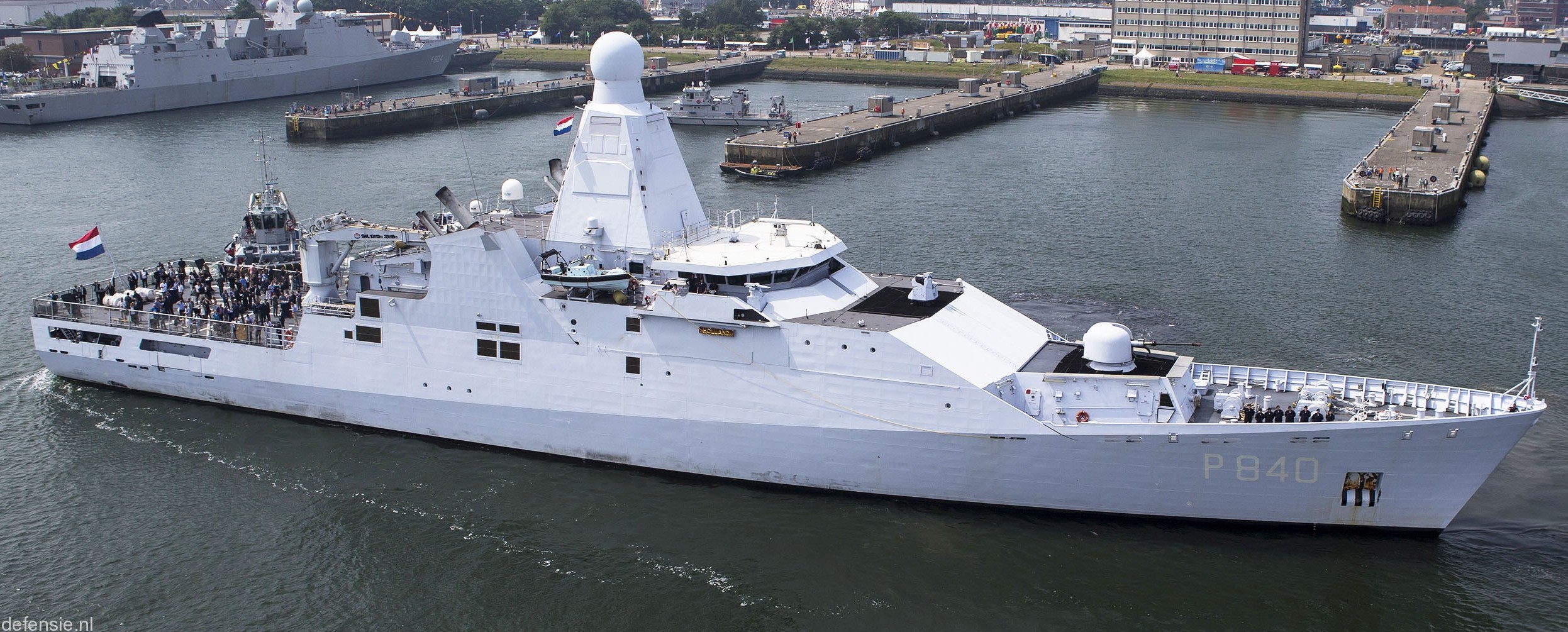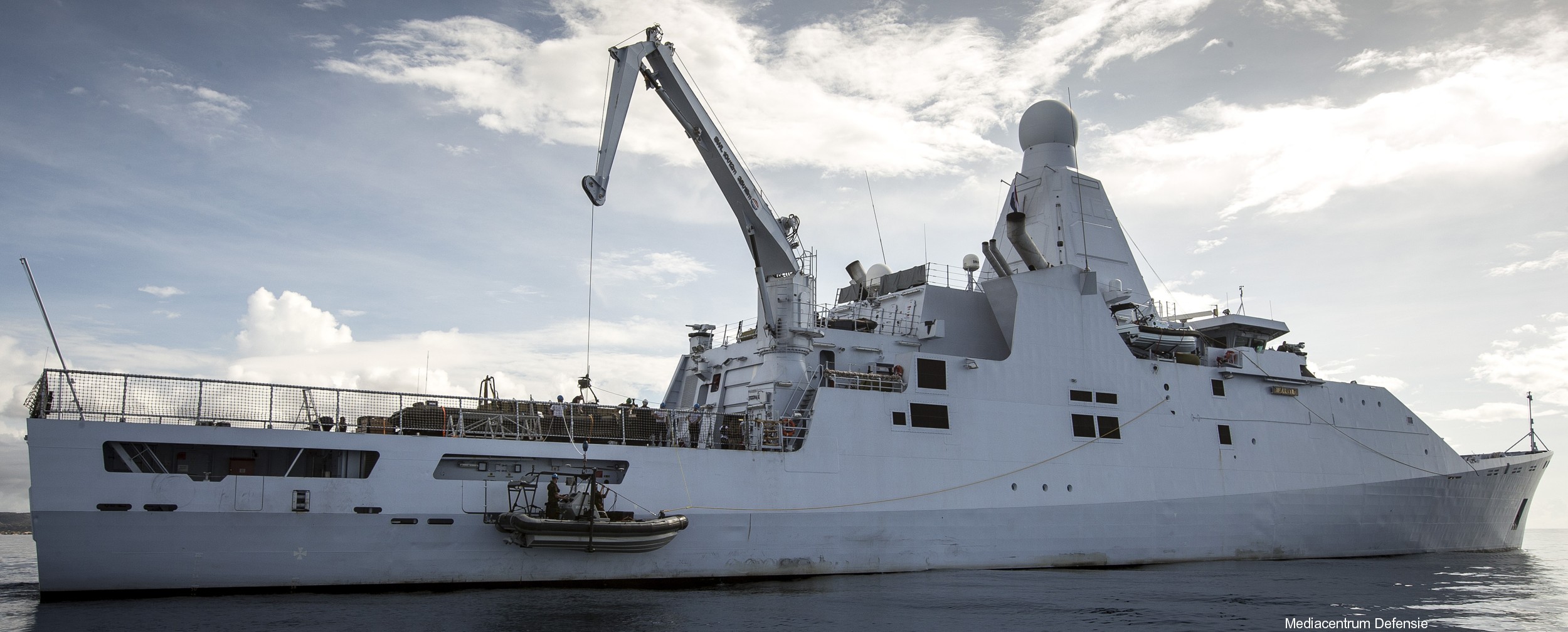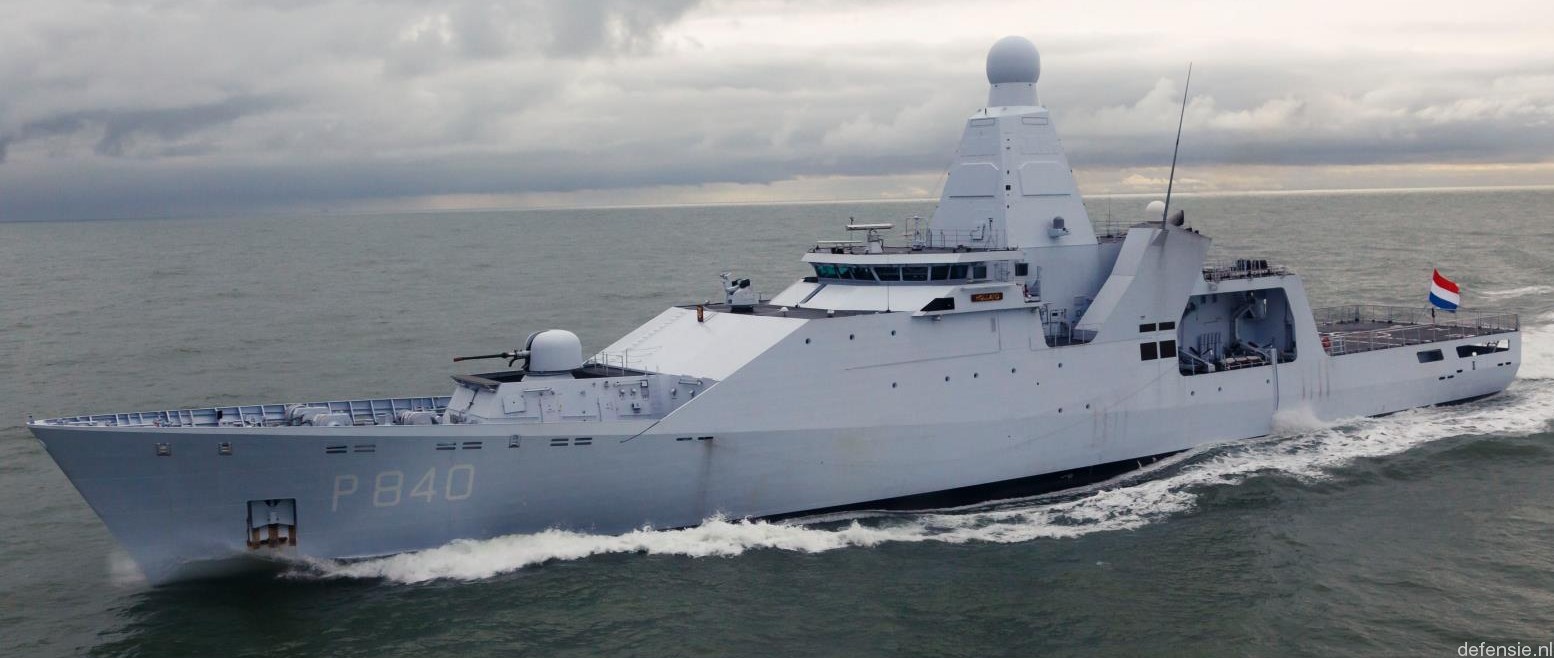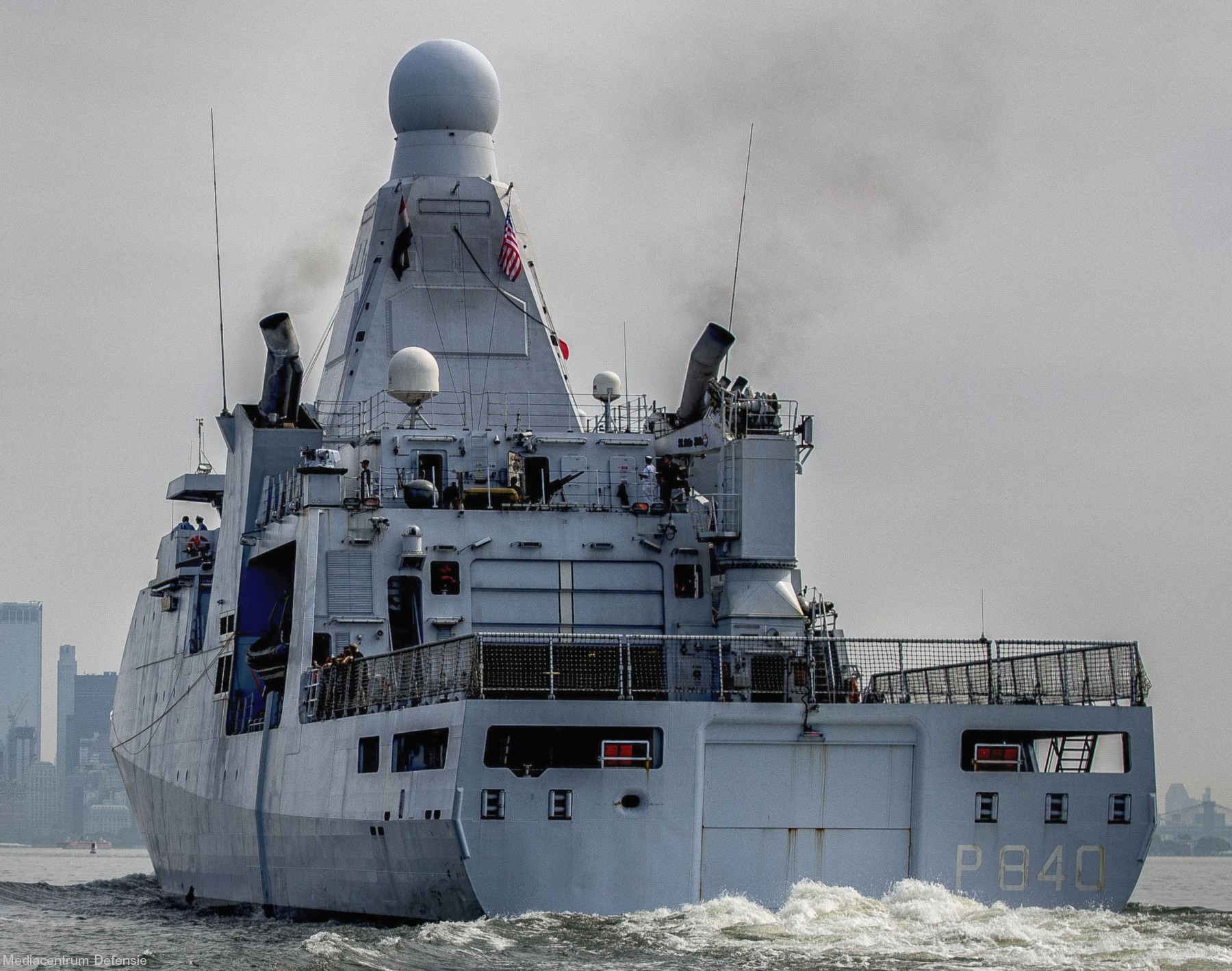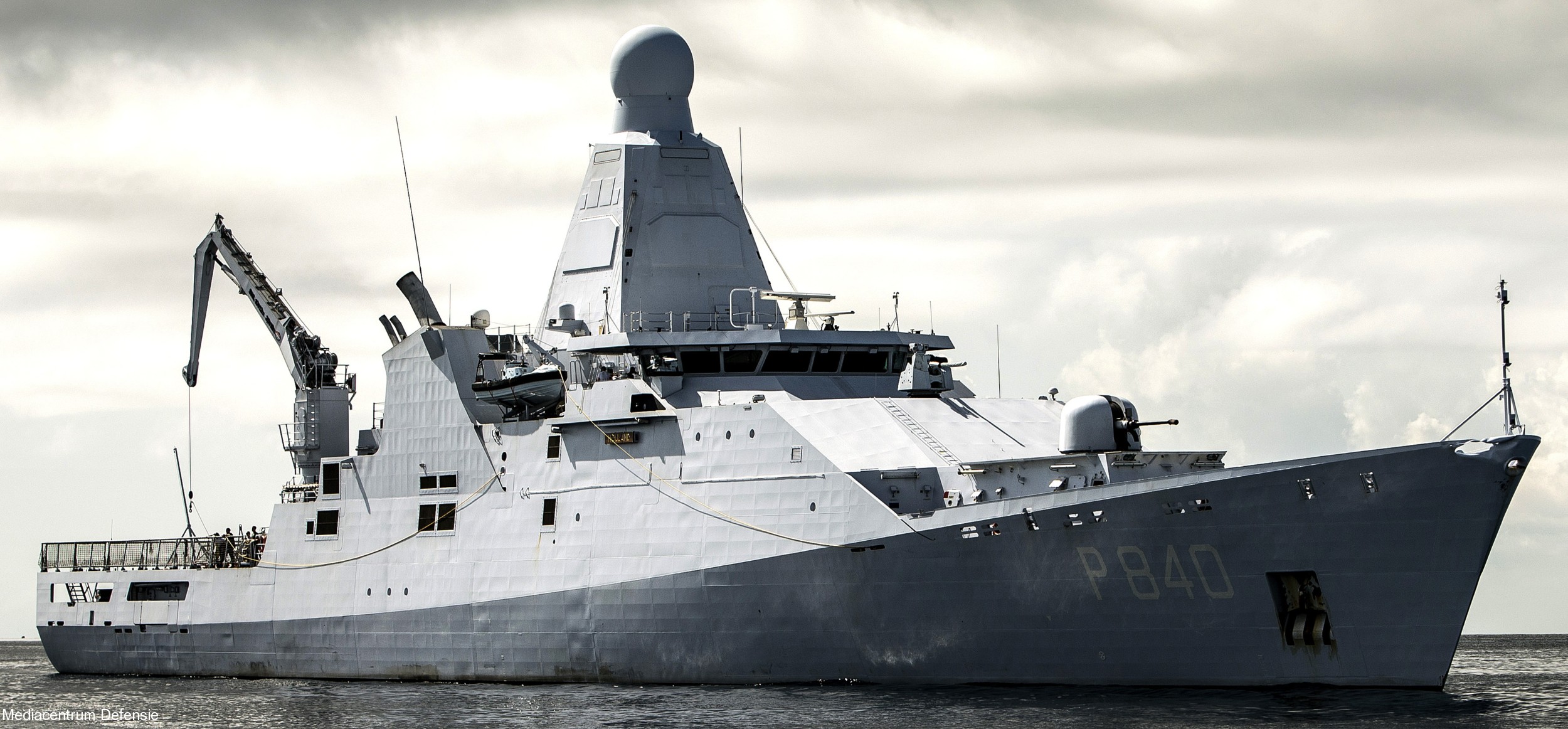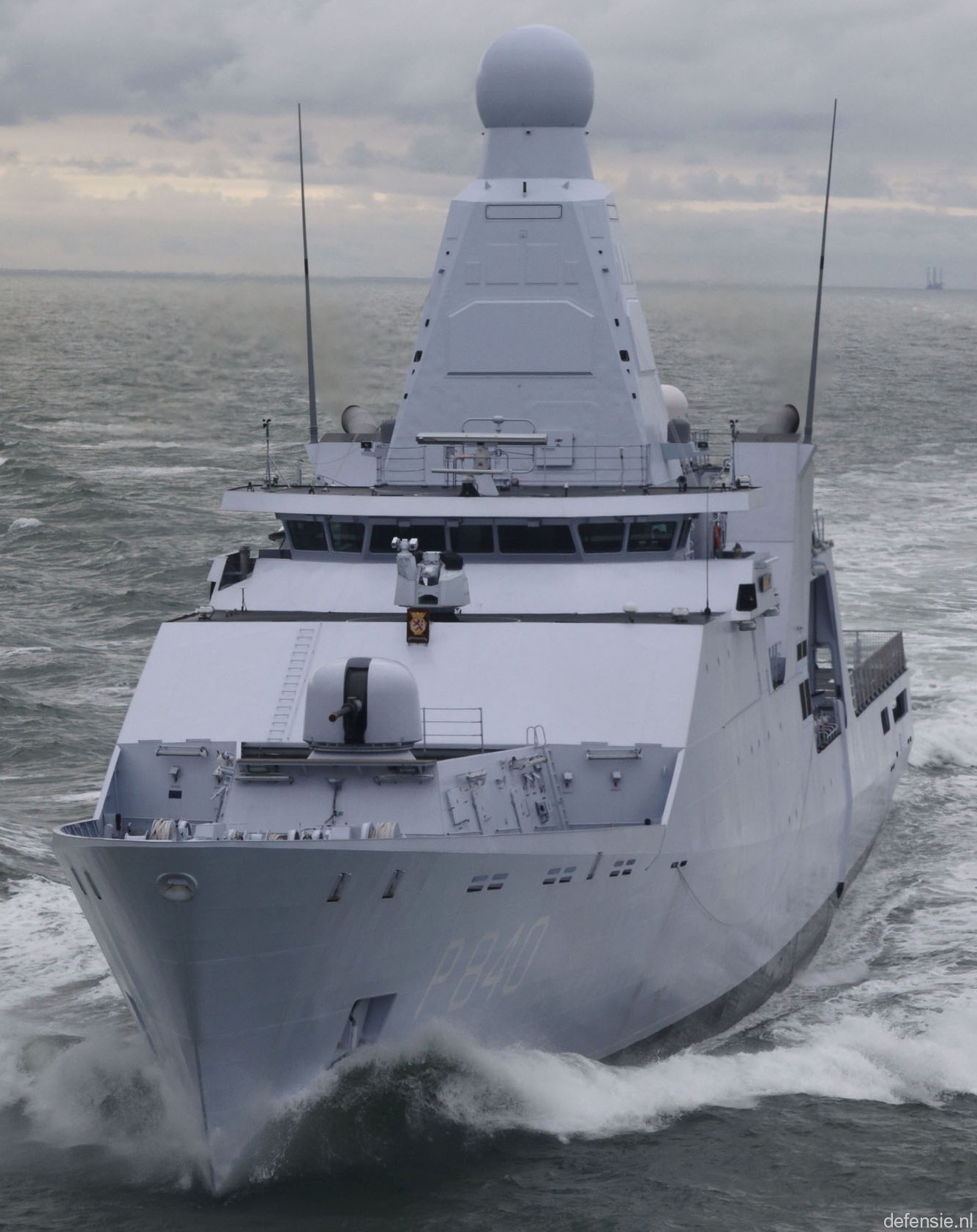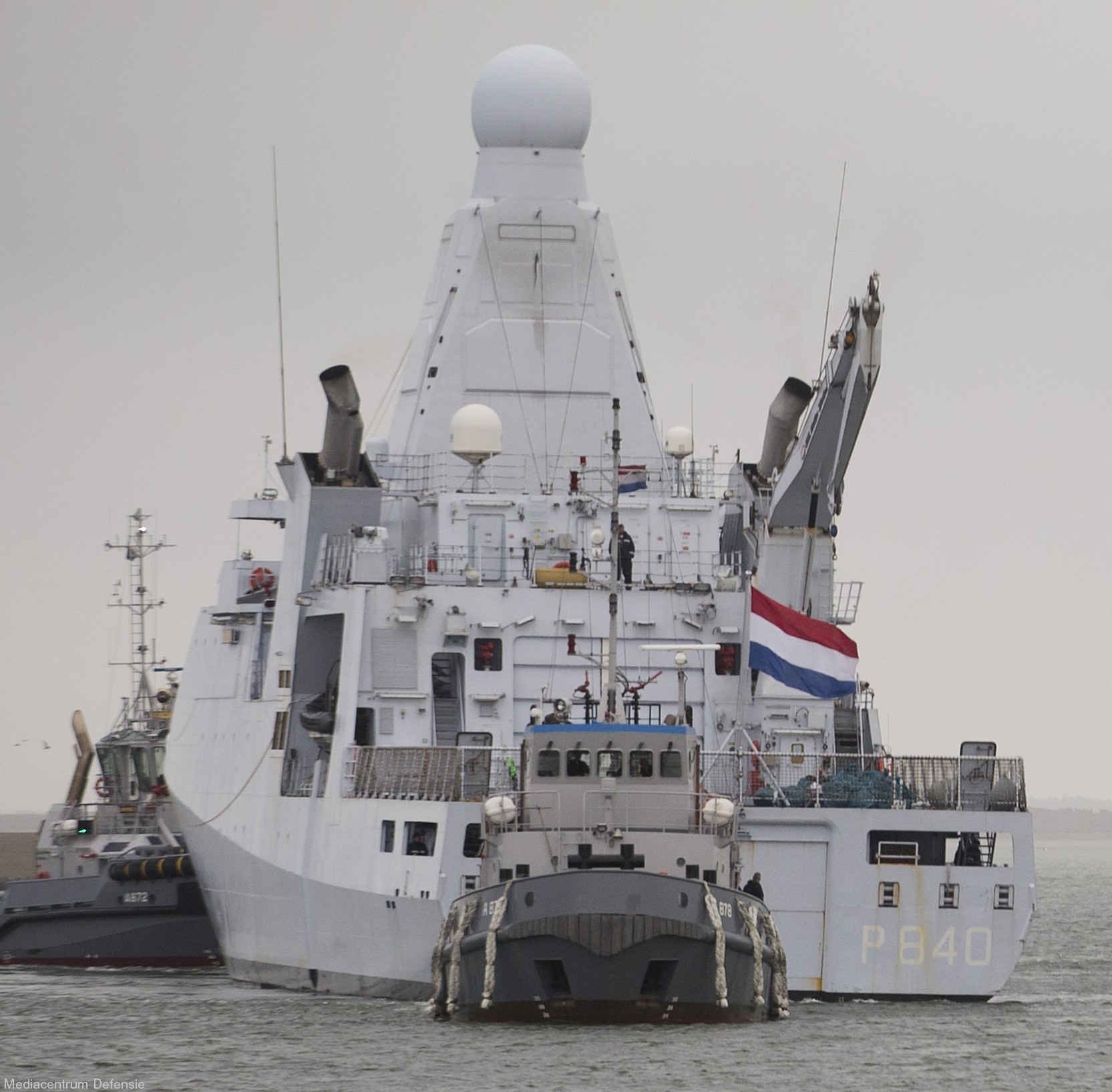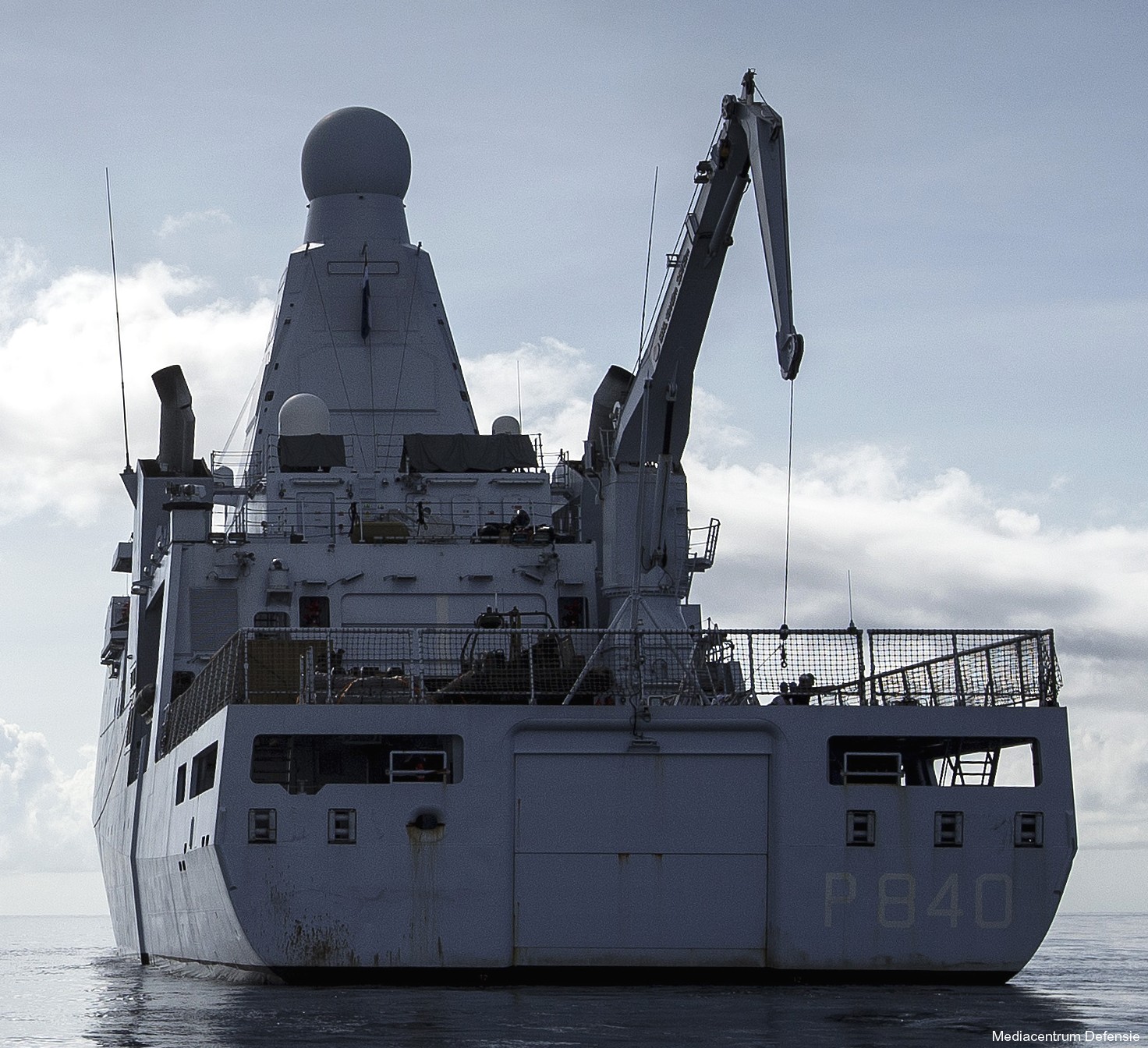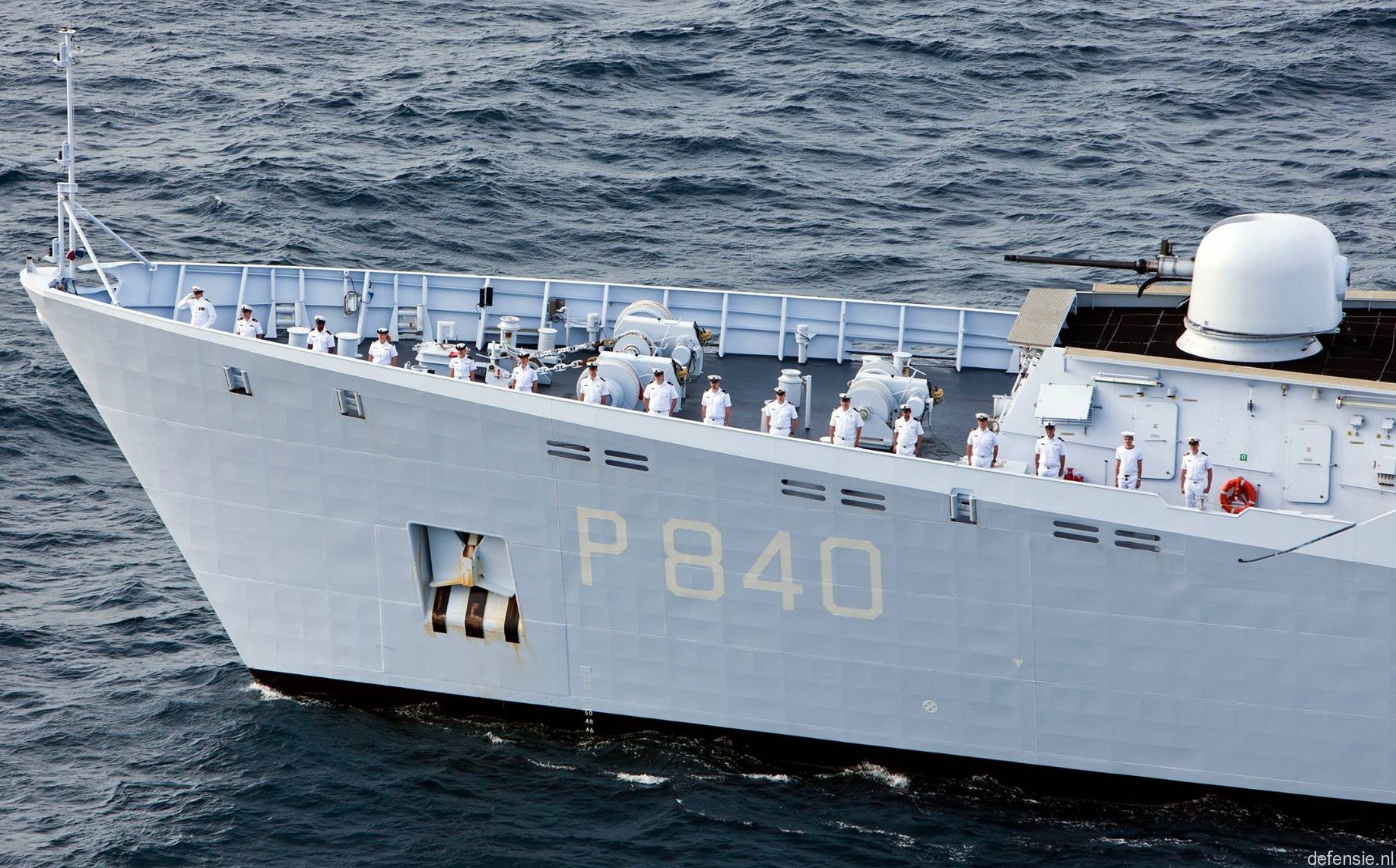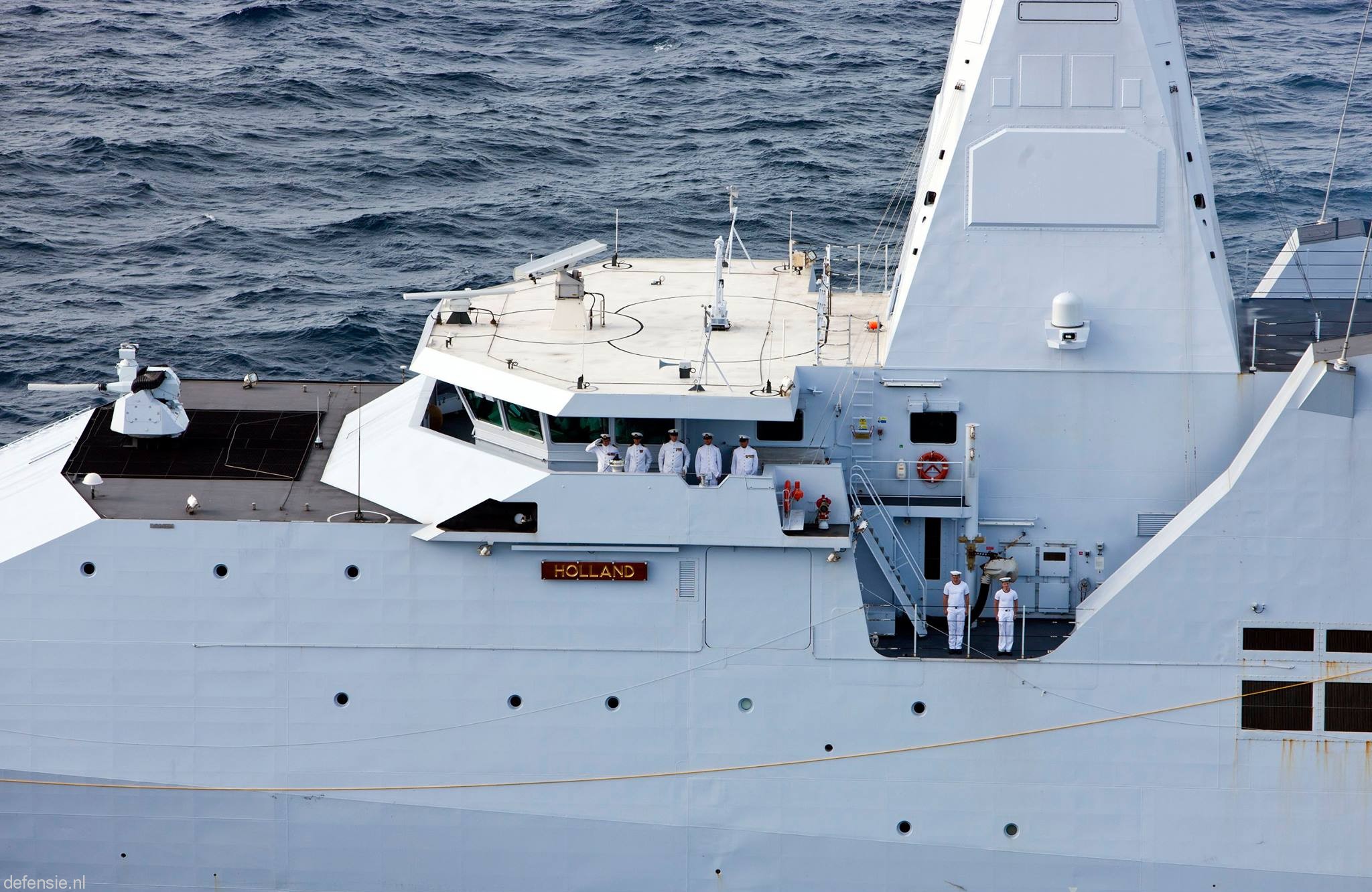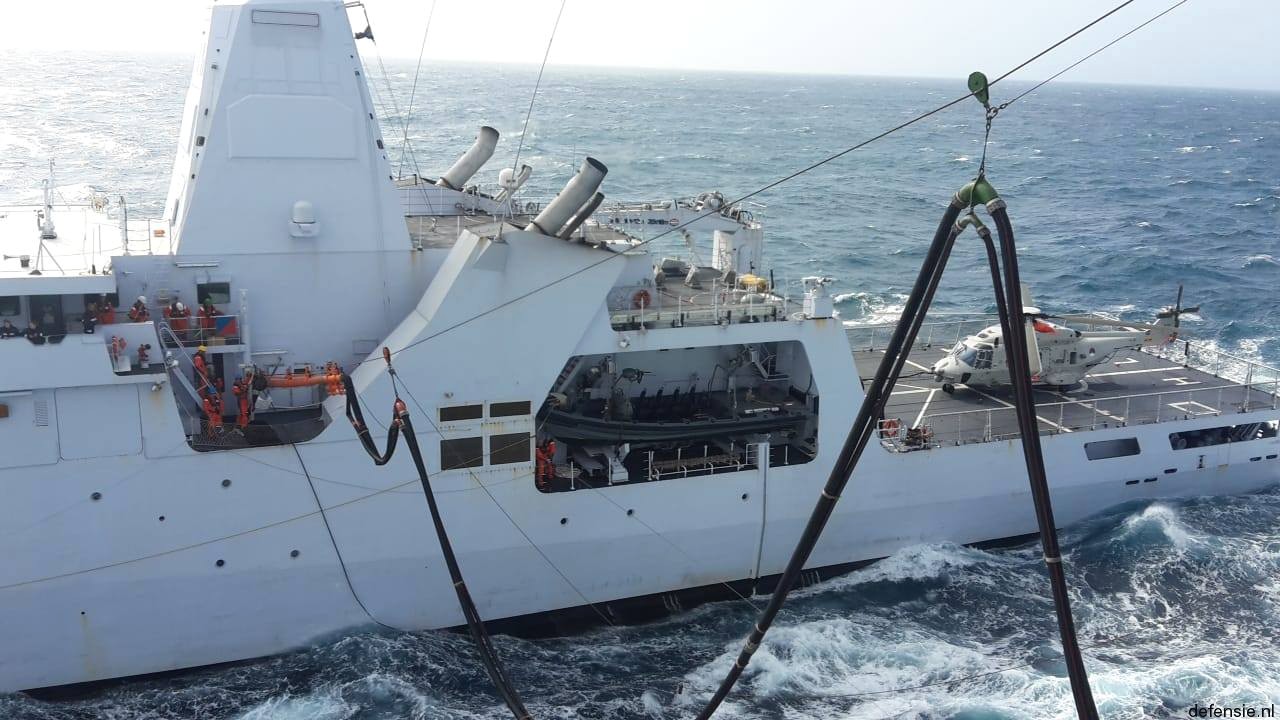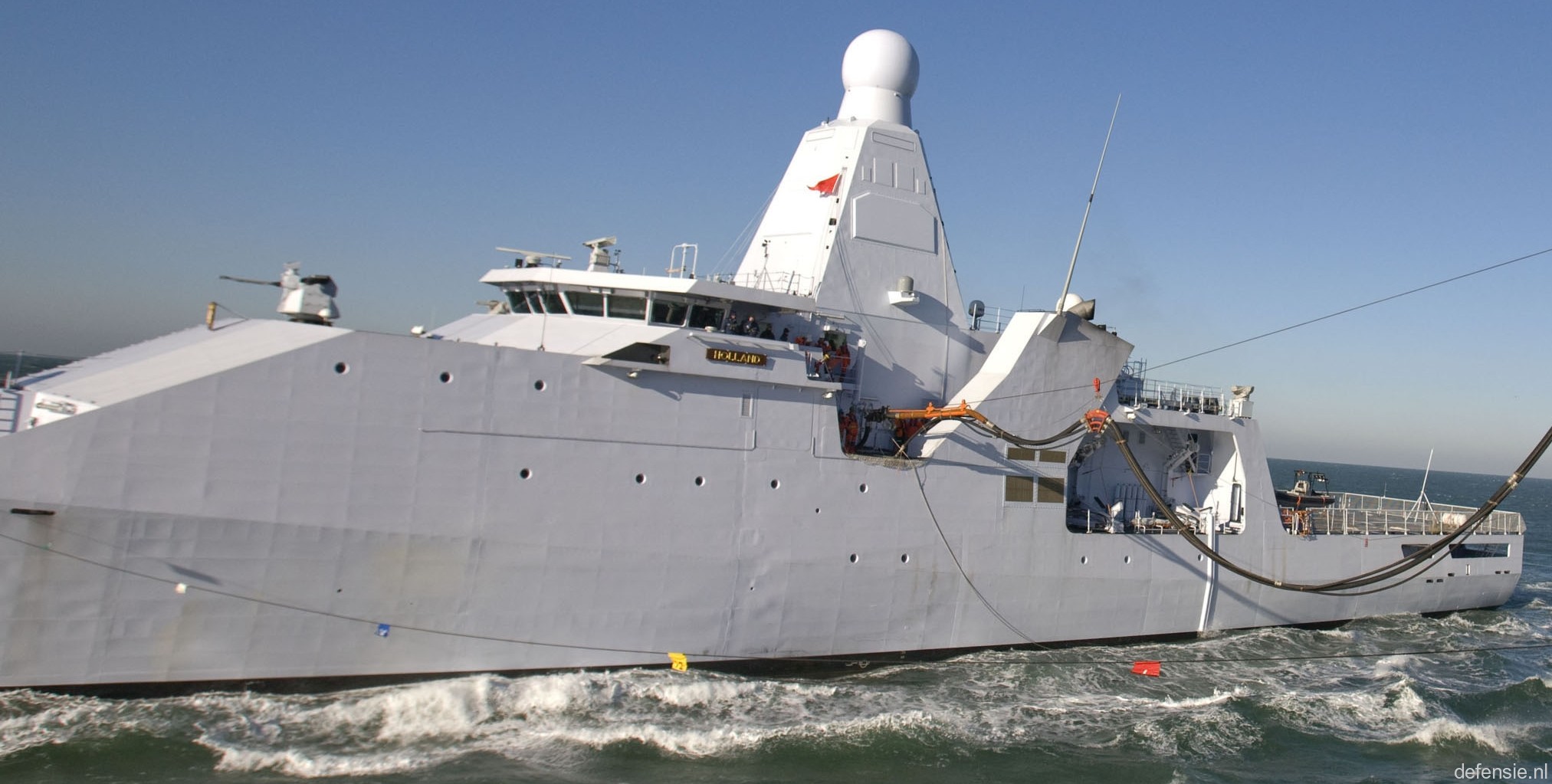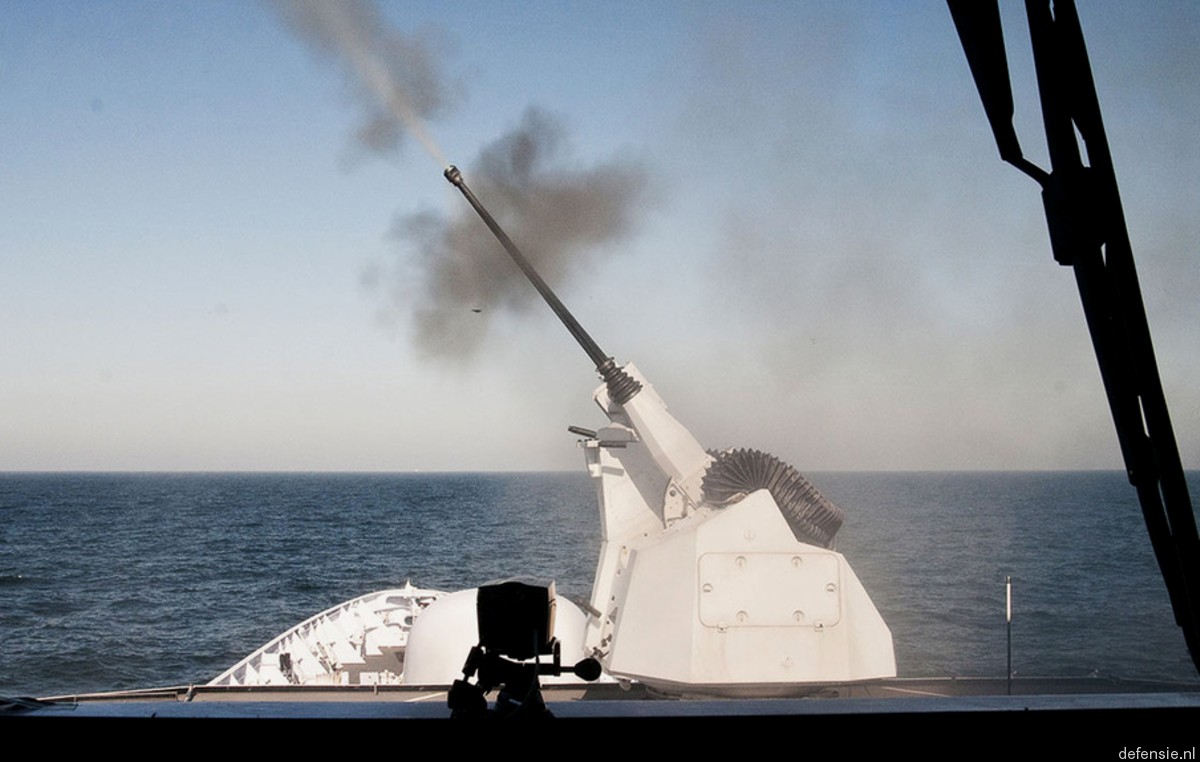 Oto-Melara / Leonardo MARLIN 30mm remote weapon system
HNLMS Holland (P 840):

In 2013 Holland successfully intercepted two illegal drug transports in the Dutch Caribbean. One of the cargoholds contained more than 2000 pounds (910 kg) of cocaine.

During the Nuclear Security Summit in 2014, Holland and Friesland secured the coastal areas between IJmuiden and Hoek van Holland.

On 10 October 2016, Holland was deployed around Haiti, to help after the impact of Hurricane Mathew.

In July 2018, the crew of HNLMS Holland ended a three-month drug patrol in the Dutch Caribbean with a visit to New York. While in the Caribbean Sea, Holland also performed coast guard duties. Holland's sister ship Friesland replaced the vessel in the Caribbean.



source: wikipedia



- - - - -

NOTE: Royal Netherlands Navy vessels are given the international prefix "HNLMS", short for His/Her Netherlands Majesty's Ship)
In Dutch Zr.Ms. for Zijner Majesteits (His Majesty's) or Hr.Ms. for Harer Majesteits (Her Majesty's) and then the ship's name without using the word ship.
e.g. Zr.Ms. Evertsen means 'His Majesty's Evertsen' and not 'His Majesty's ship Evertsen'.

<![if !supportEmptyParas]> <![endif]>
Holland

... is a region and former province on the western coast of the Netherlands. The name Holland is also frequently used informally to refer to the whole of the country of the Netherlands. This usage is commonly accepted in other countries, and sometimes employed by the Dutch themselves. However, some in the Netherlands, particularly those from regions outside Holland, may find it undesirable or misrepresentative to use the term for the whole country.
From the 10th to the 16th century, Holland proper was a unified political region within the Holy Roman Empire as a county ruled by the Counts of Holland. By the 17th century, the province of Holland had risen to become a maritime and economic power, dominating the other provinces of the newly independent Dutch Republic.
The area of the former County of Holland roughly coincides with the two current Dutch provinces of North Holland and South Holland in which it was divided in 1840, which together include the Netherlands' three largest cities: the de jure capital city of Amsterdam, Rotterdam - home of Europe's largest port and the seat of government of The Hague.
source: wikipedia
patches + more
<![if !supportEmptyParas]> <![endif]>
|
seaforces.org
|
Royal Netherlands Navy start page
|