HOME | US Navy - ships | US Navy - air units | USMC - air units | International Navies | Weapon Systems | Special Reports
Japan Maritime Self Defense Force / JMSDF - Destroyer
DD-104 JS Kirisame
08/22
Type, class: Destroyer, DD; Murasame class
Builder: Mitsubishi Heavy Industries, Nagasaki, Japan
STATUS:
Laid down: April 3, 1996
Launched: August 21, 1997
Commissioned: March 18, 1999
IN SERVICE
Homeport: Sasebo, Nagasaki, Japan
Namesake:
きりさめ / Kirisame = Drizzle
Technical Data: see INFO > Murasame class Destroyer
images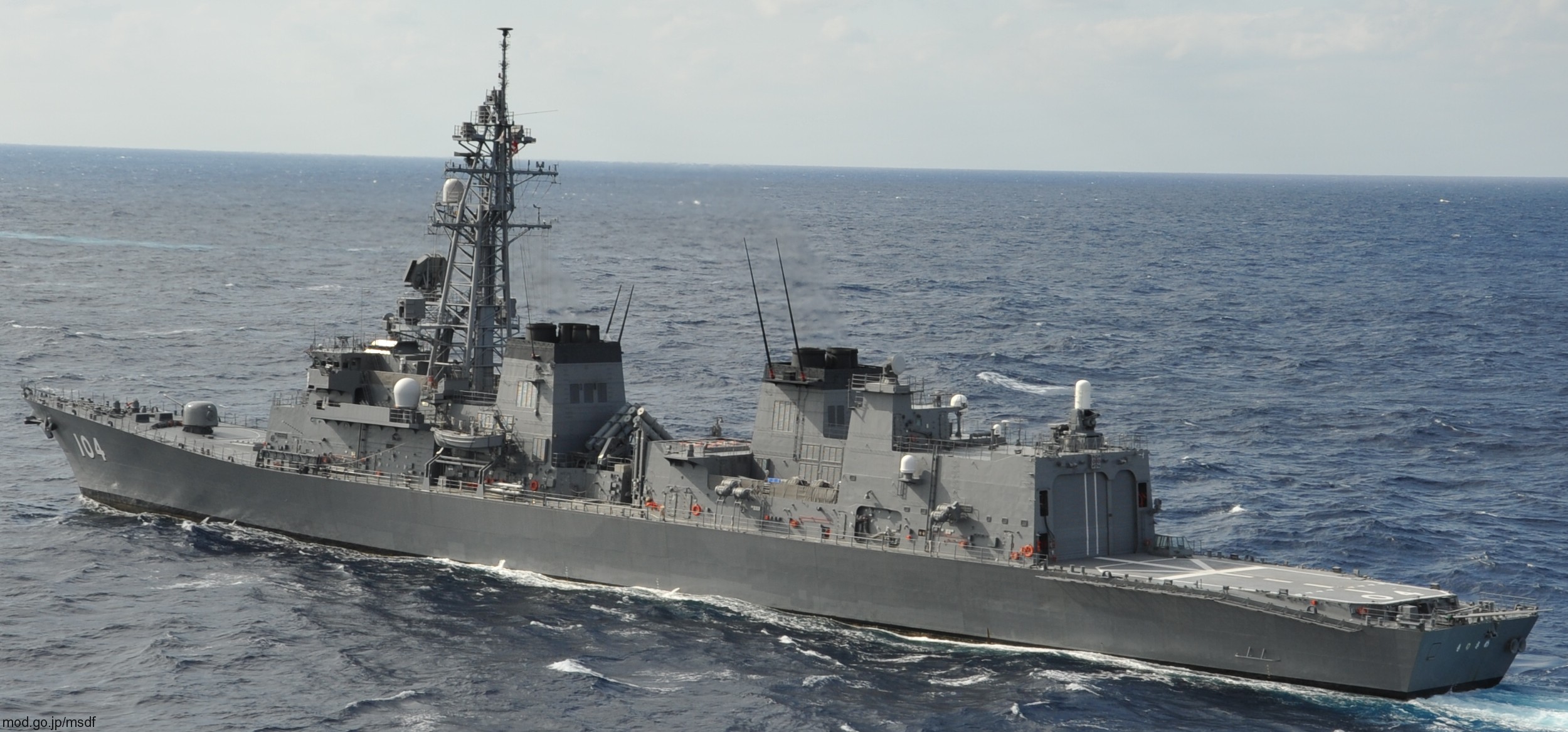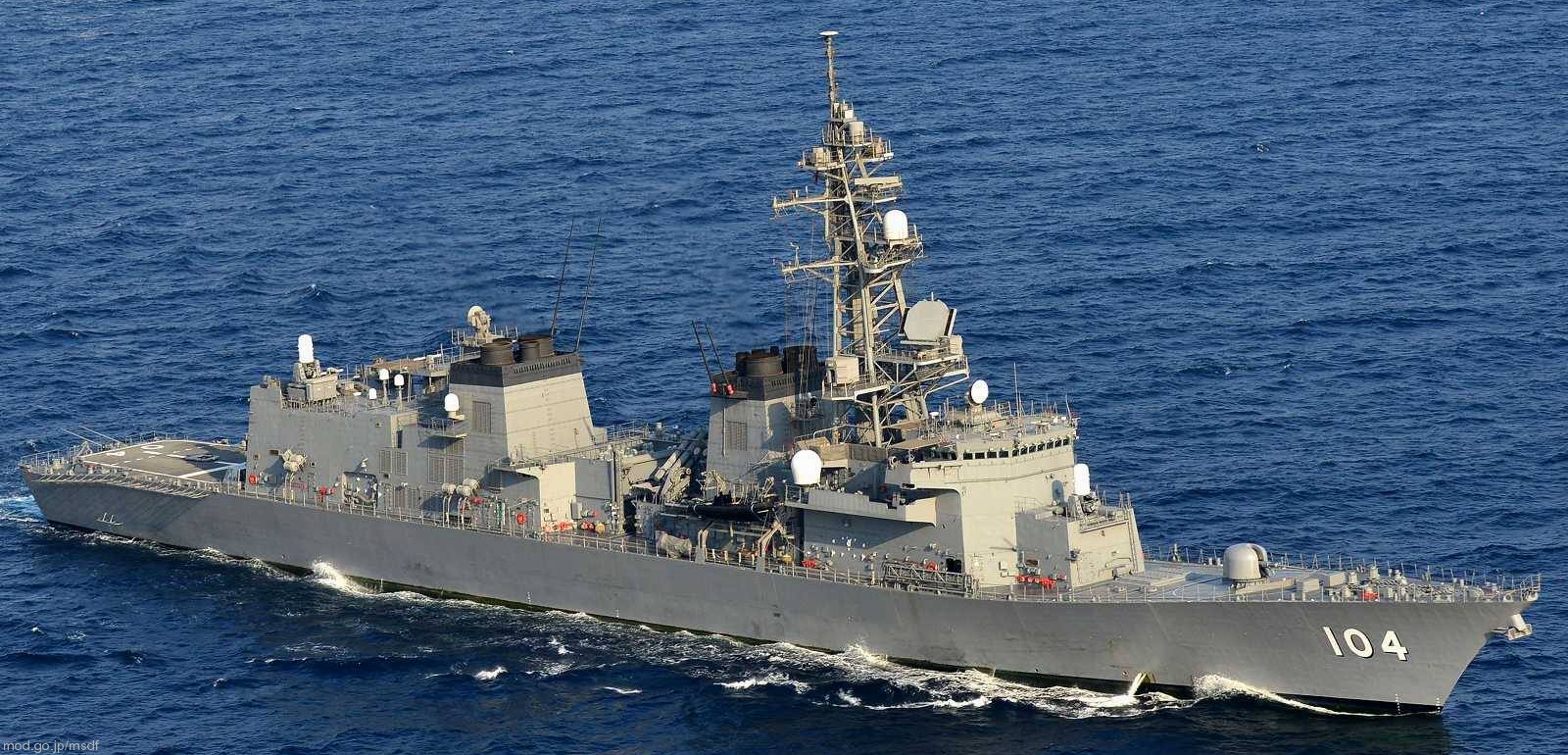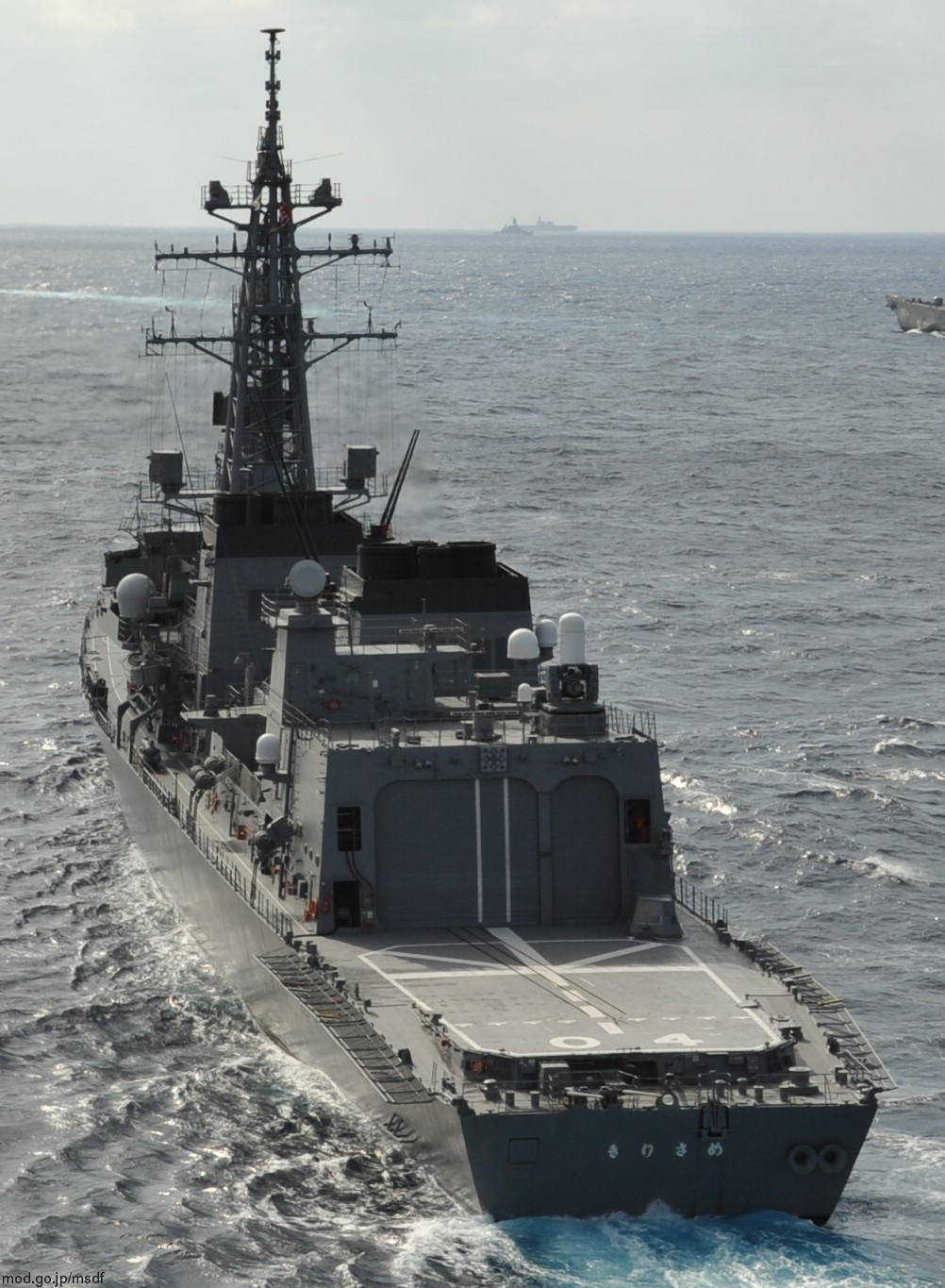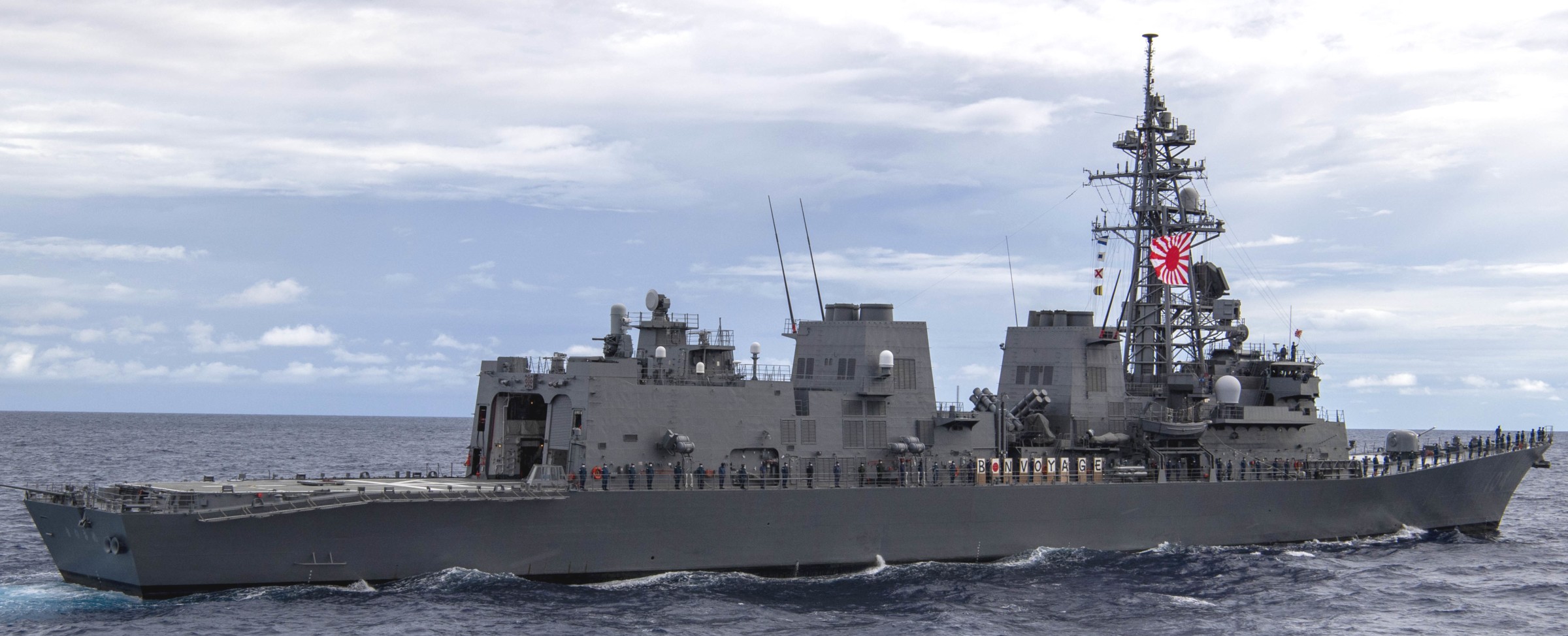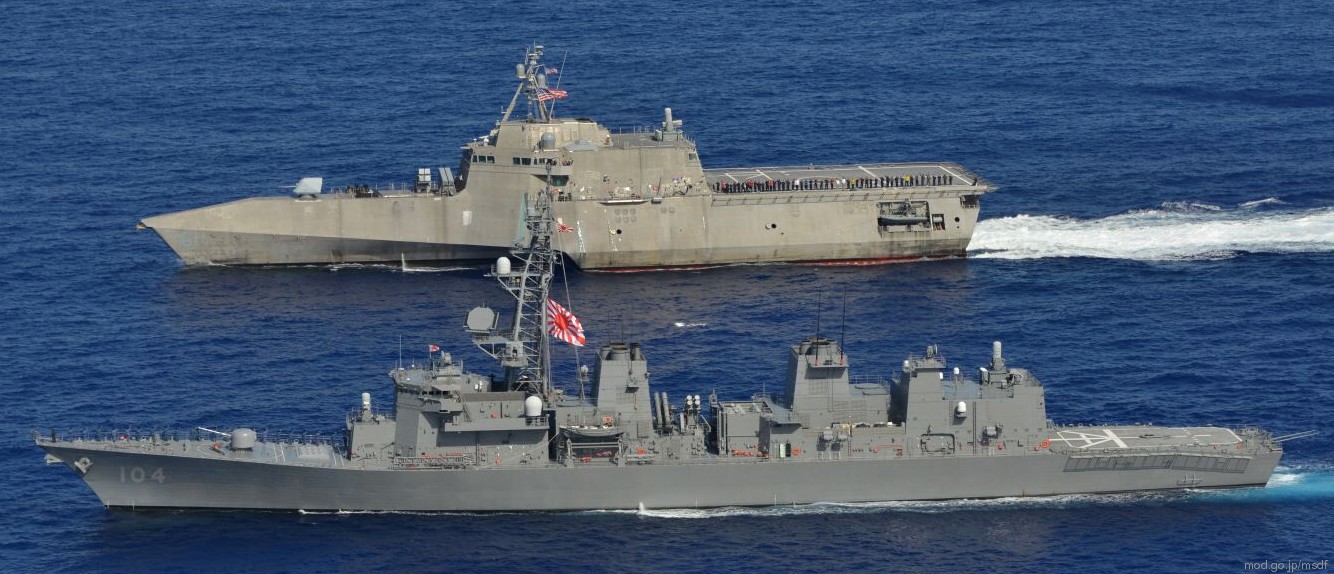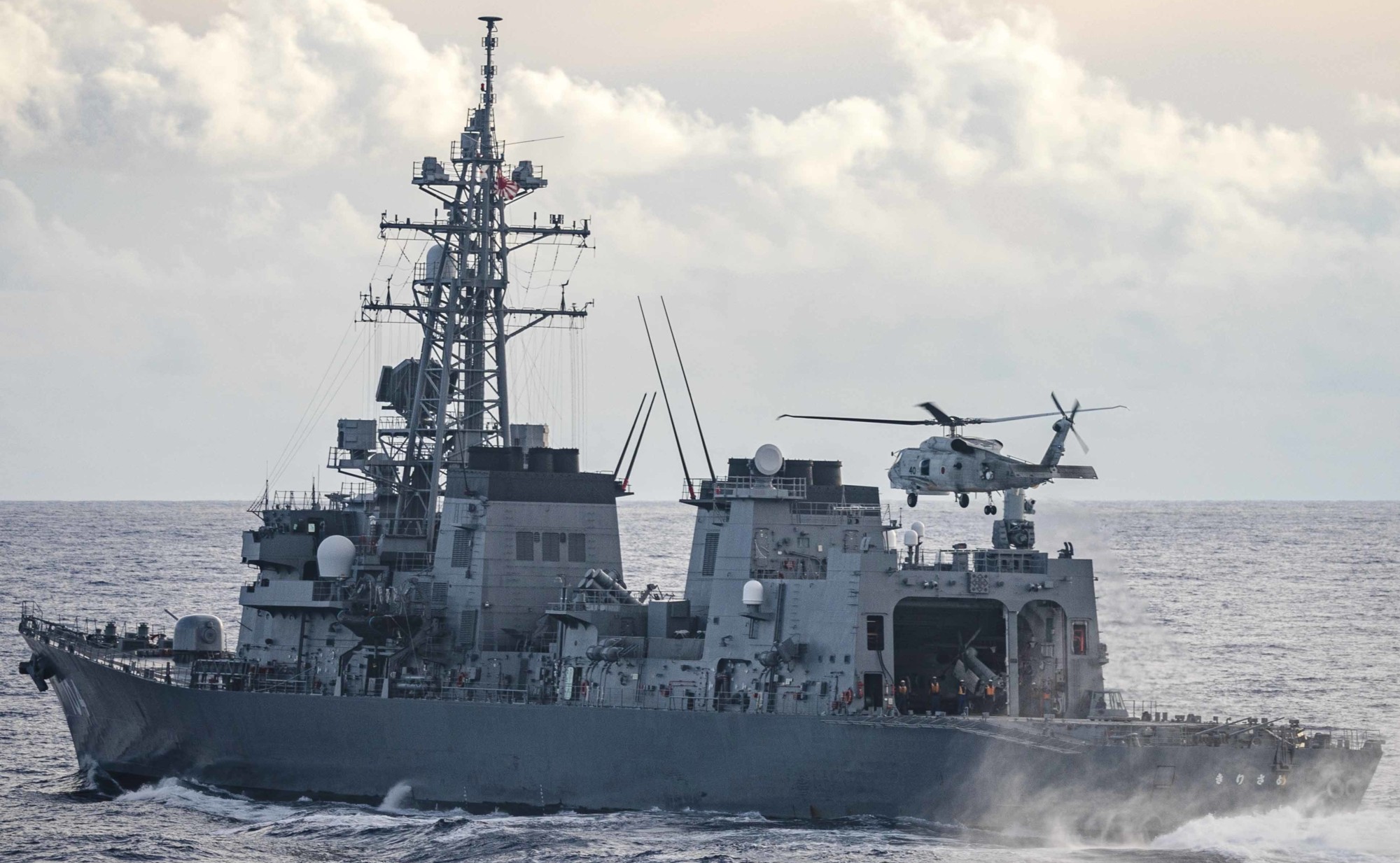 JS Kirisame (DD-104):

Kirisame was laid down on April 3, 1996 at Mitsubishi Heavy Industries Nagasaki as the 1994 plan and launched on August 21, 1997. Commissioned on March 18, 1999, was incorporated into the 6th Escort Corps of the 2nd Escort Corps and deployed to Sasebo.

On May 10, 2020, he departed from Sasebo base for the Middle East as the second dispatch information gathering activity water squadron. On June 9, the same year after arriving at the site, he took over the mission from JS Takanami and started information gathering activities. On October 6, the same year, she took over the mission of JS Murasame of the 3rd party. On October 26, the same year, the vessel returned to Sasebo base. From October 19 to 20 of the same year, Japan-US-Australia joint training was conducted with USS John S. McCain and HMAS Arunta in the South China Sea.

On 31 May 2022, the JMSDF issued a press release on the Indo-Pacific Deployment (IPD) and ship deployments, the Kirisame, the Takanami-class destroyer, the JS Takanami DD-110 and the Izumo-class multi-purpose destroyer, the JS Izumo DDH-183 will be deployed to RIMPAC 2022.
<![if !supportEmptyParas]> <![endif]>
patches + more
|
seaforces.org
|
Japan Maritime Self Defense Force start page
|