HOME | US Navy - ships | US Navy - air units | USMC - air units | International Navies | Weapon Systems | Special Reports
Japan Maritime Self Defense Force / JMSDF - Helicopter Destroyer
DDH-183 JS Izumo
07/22
Type, class: Helicopter Destroyer, DDH; Izumo class
Builder: Ishikawajima-Harima Heavy Industries (IHI) Marine United, Yokohama, Japan
STATUS:
Laid down: January 27, 2012
Launched: August 6, 2013
Commissioned: March 25, 2015
IN SERVICE

Homeport: Yokosuka, Kanagawa, Japan
Namesake:
いずも / Izumo Province
Technical Data: see INFO > Izumo class Helicopter Destroyer
images

In support of the first ever F-35B Lightning II operations aboard a Japanese vessel, an USMC F-35B Lightning II from VMFA-242
conducts a vertical landing aboard JS Izumo off the coast of Japan - October 2021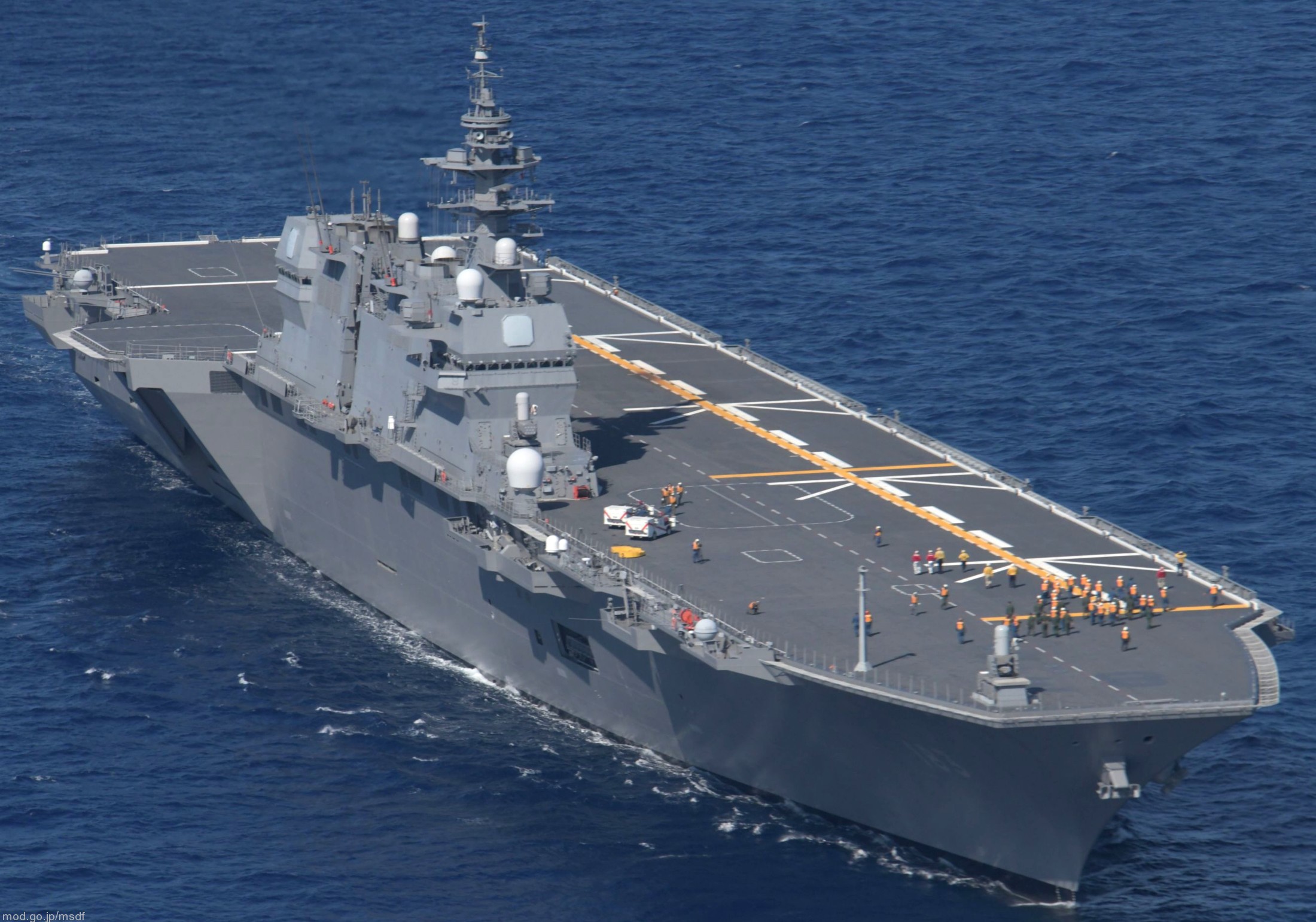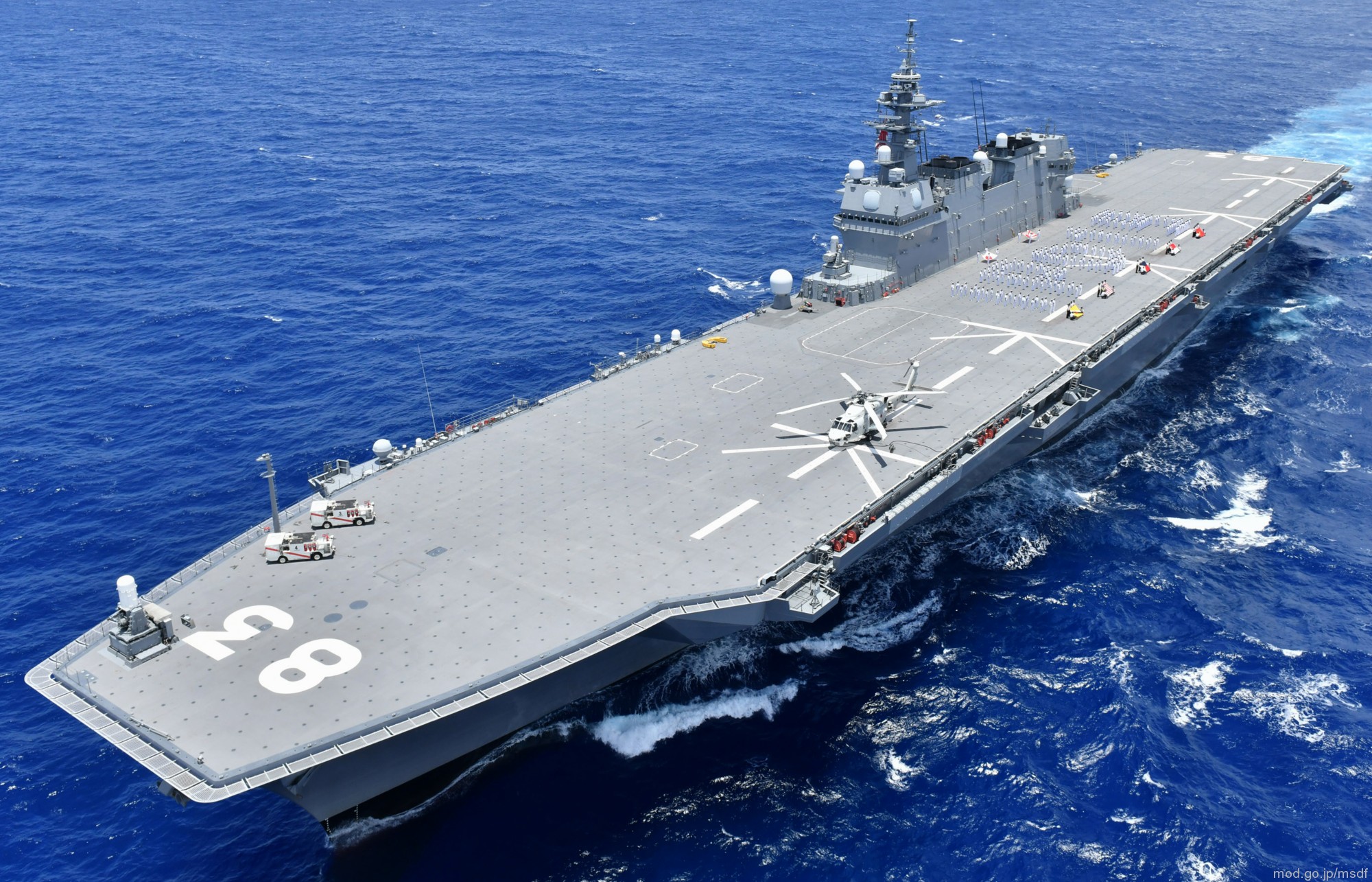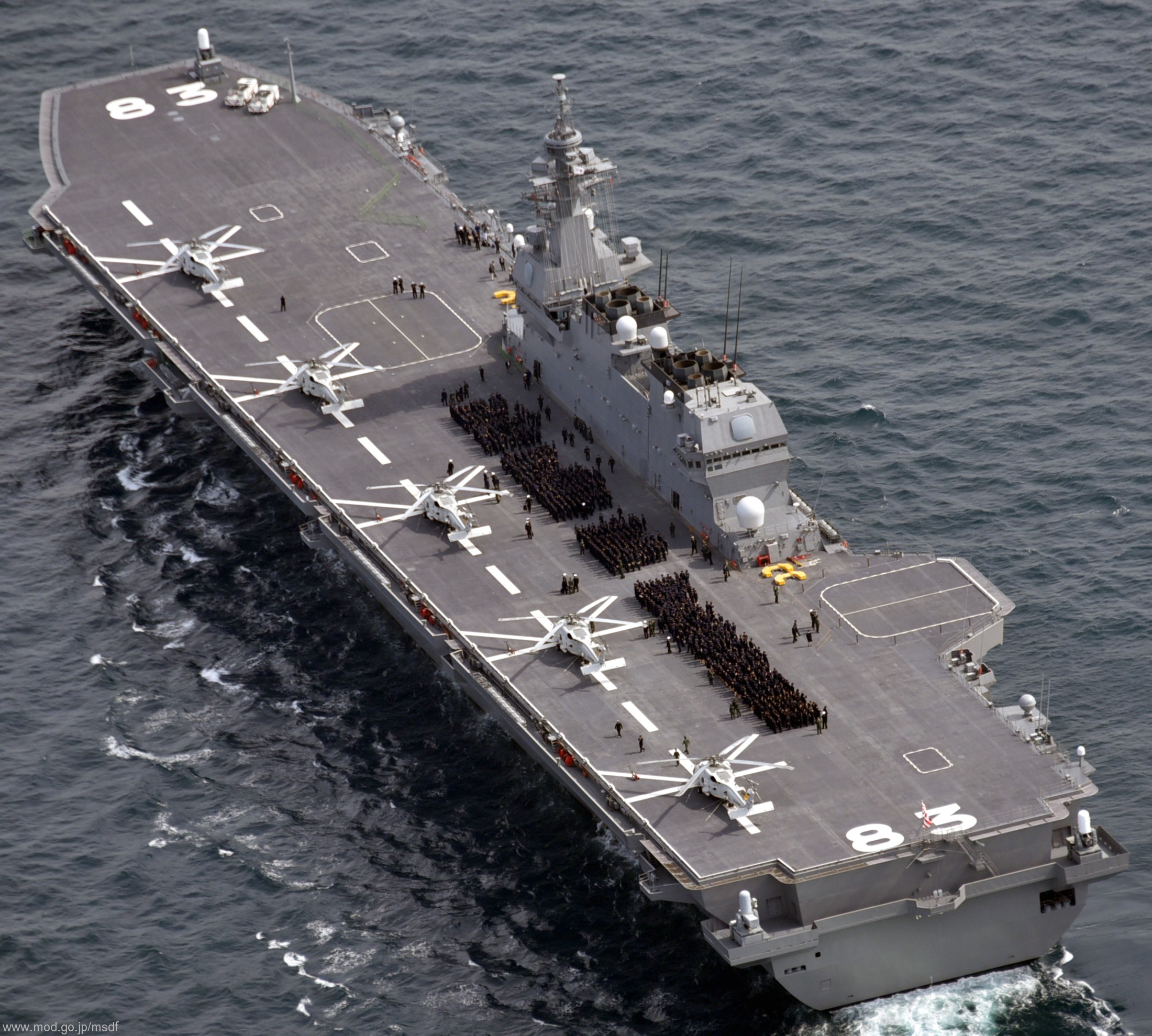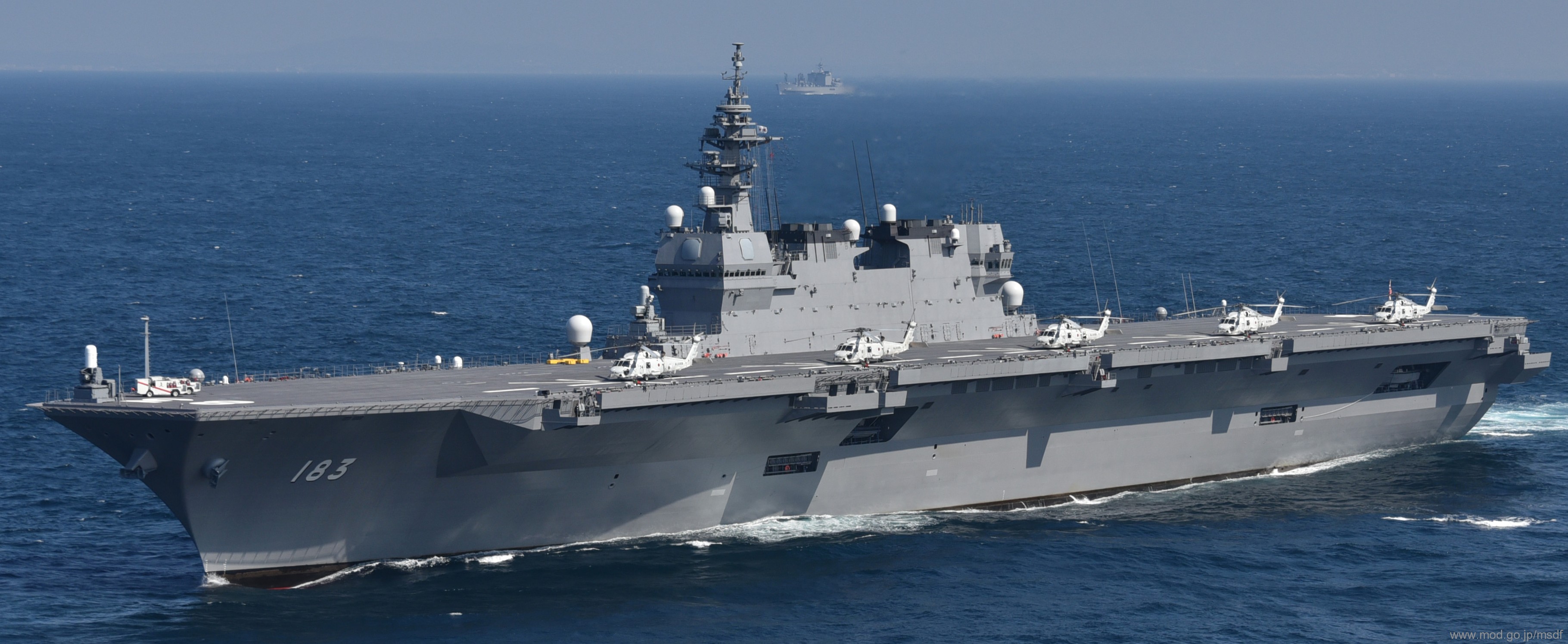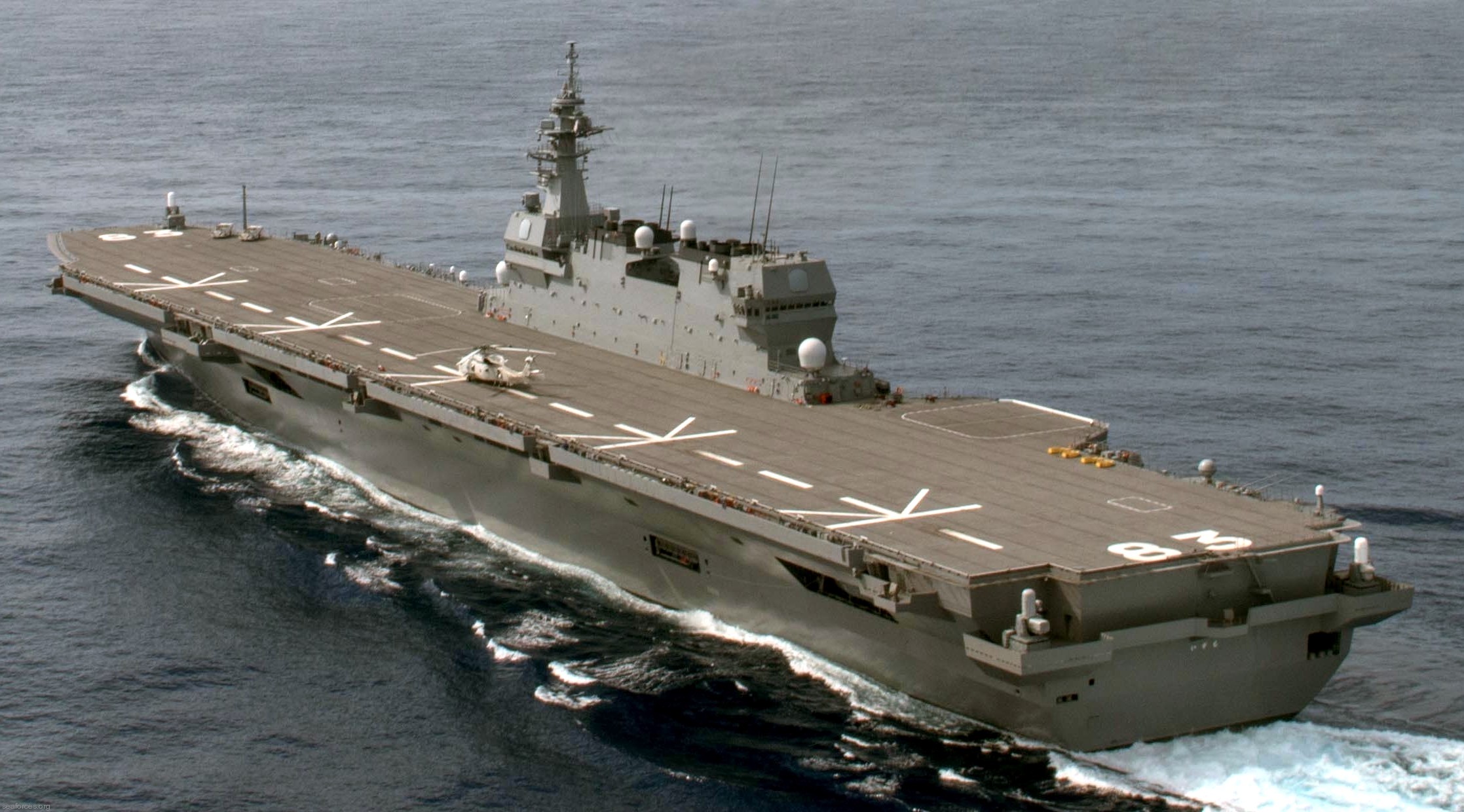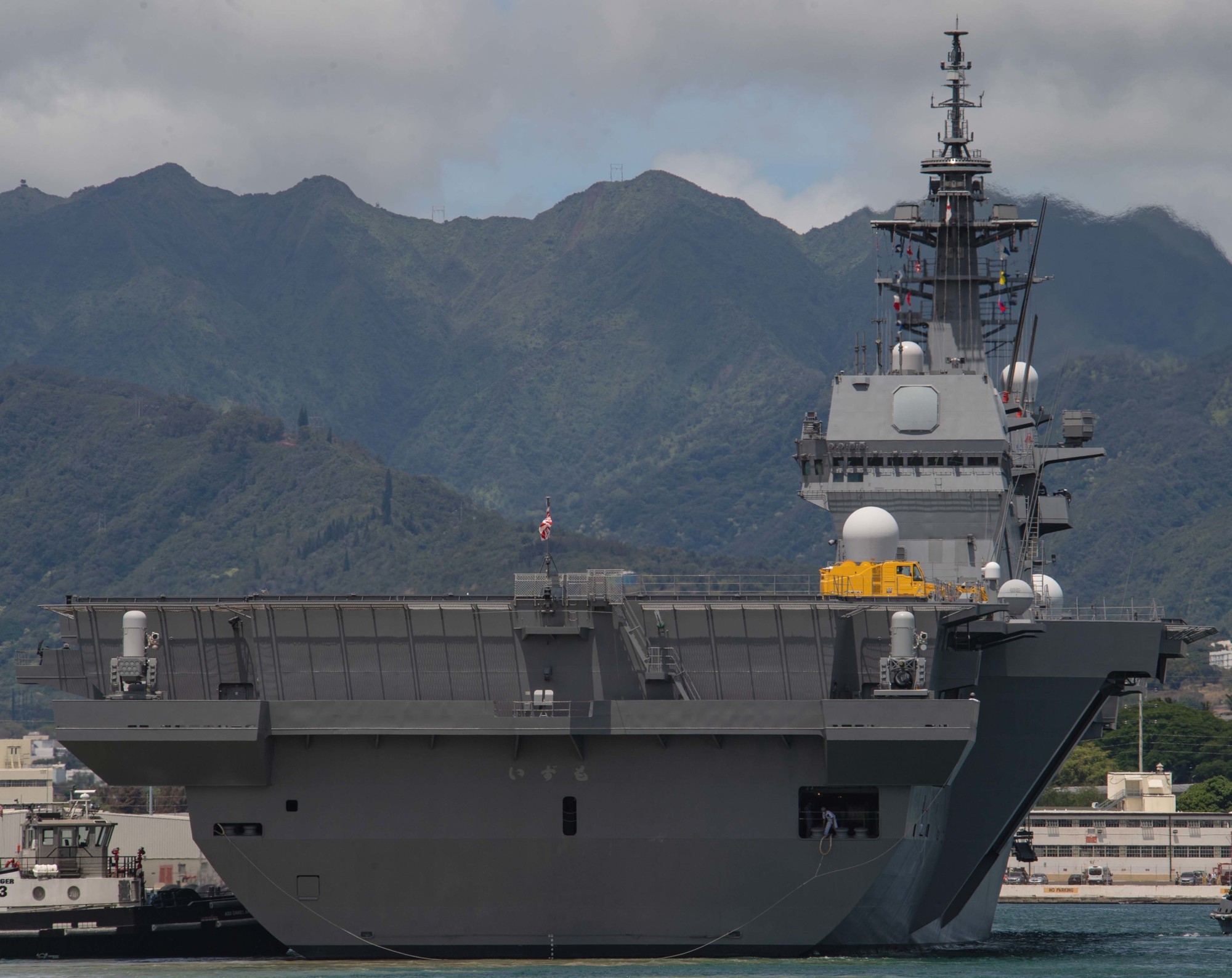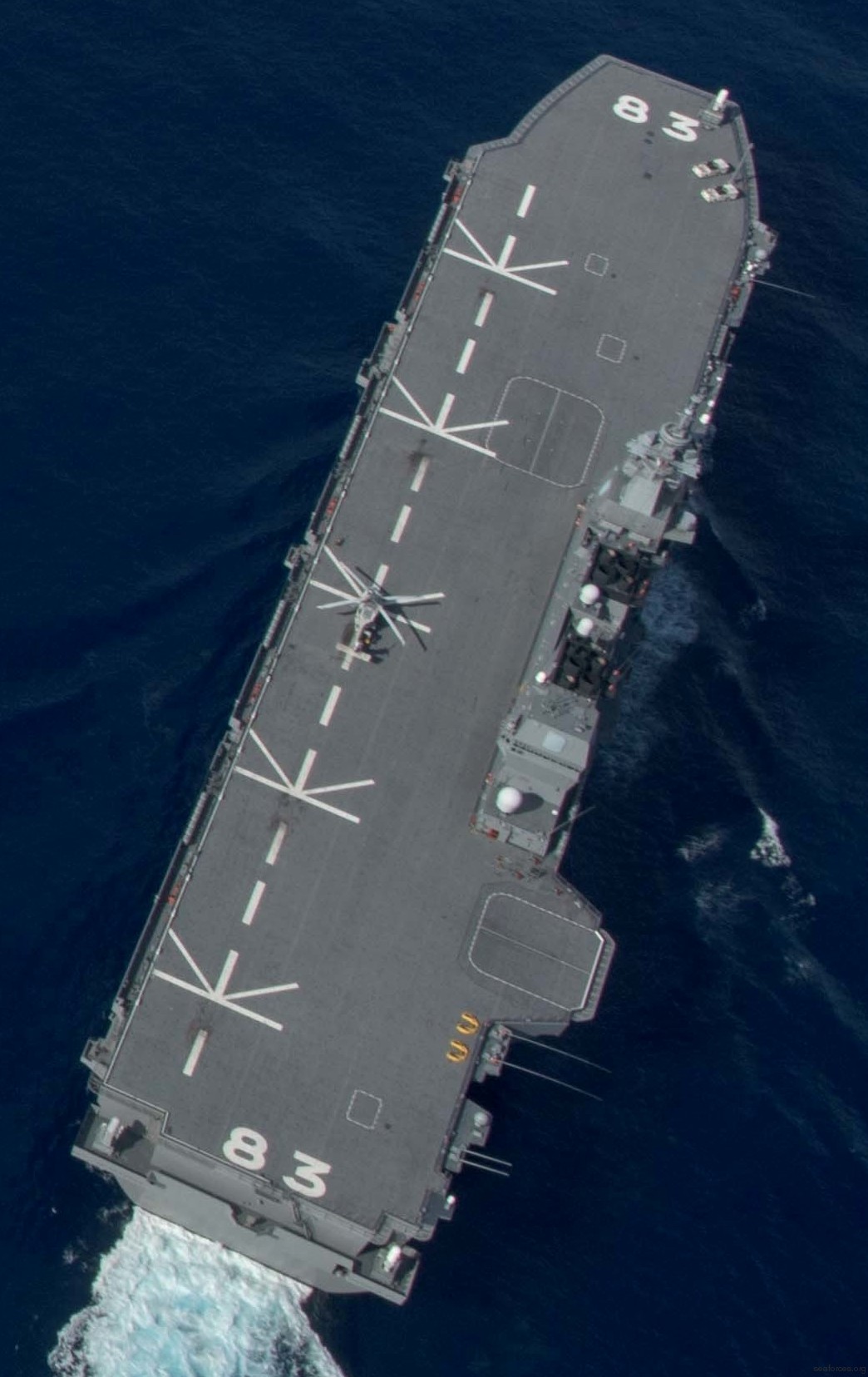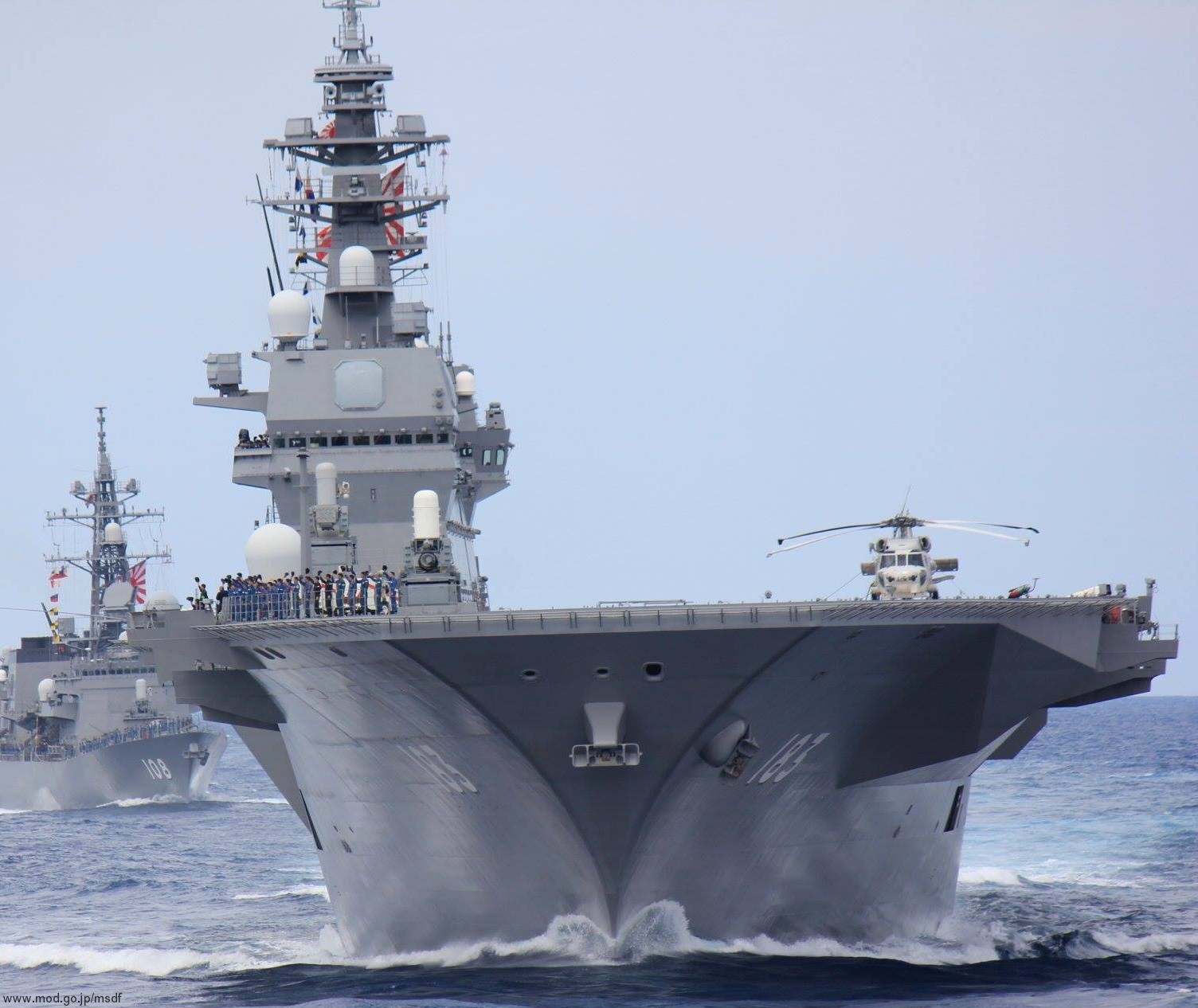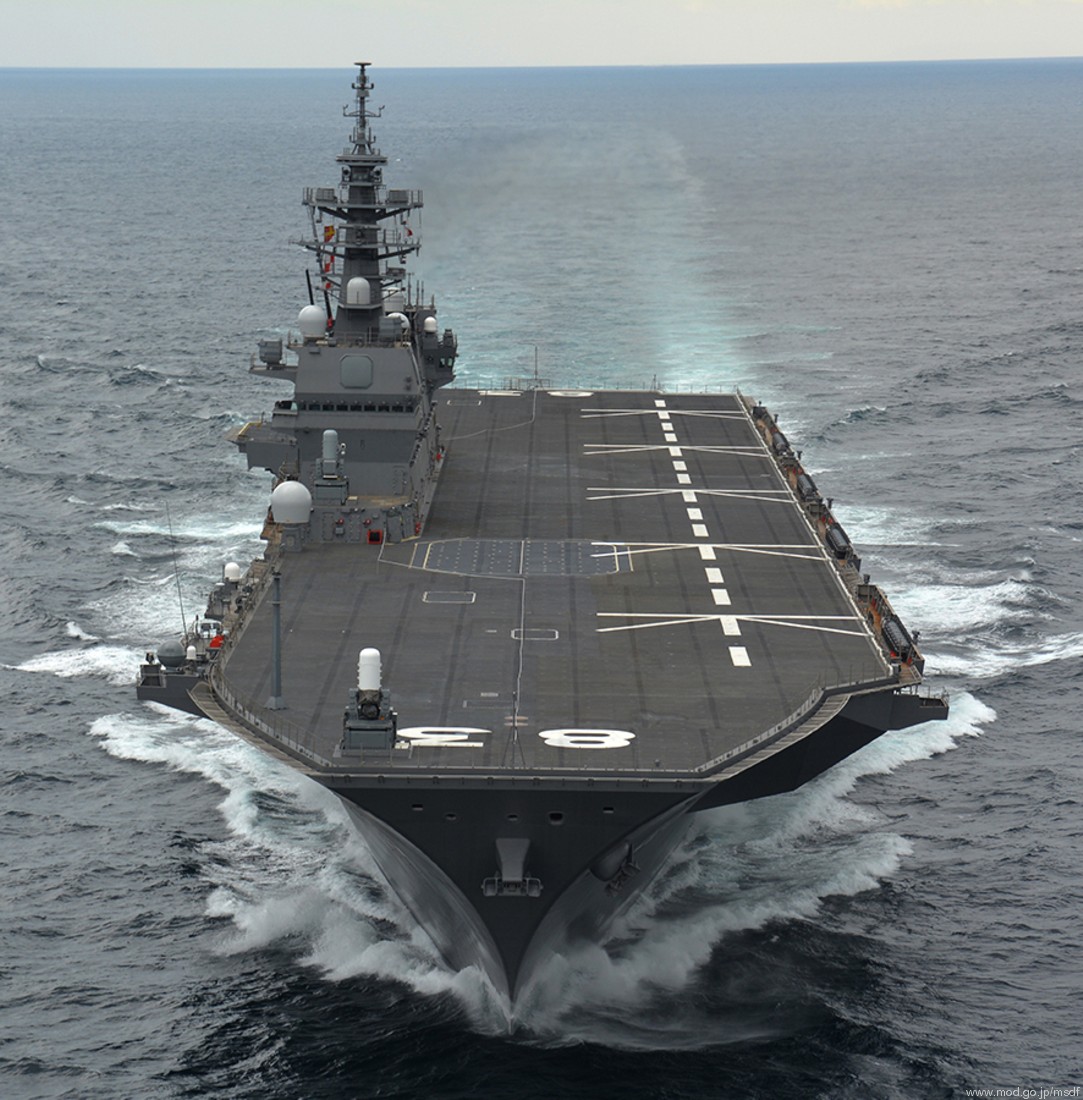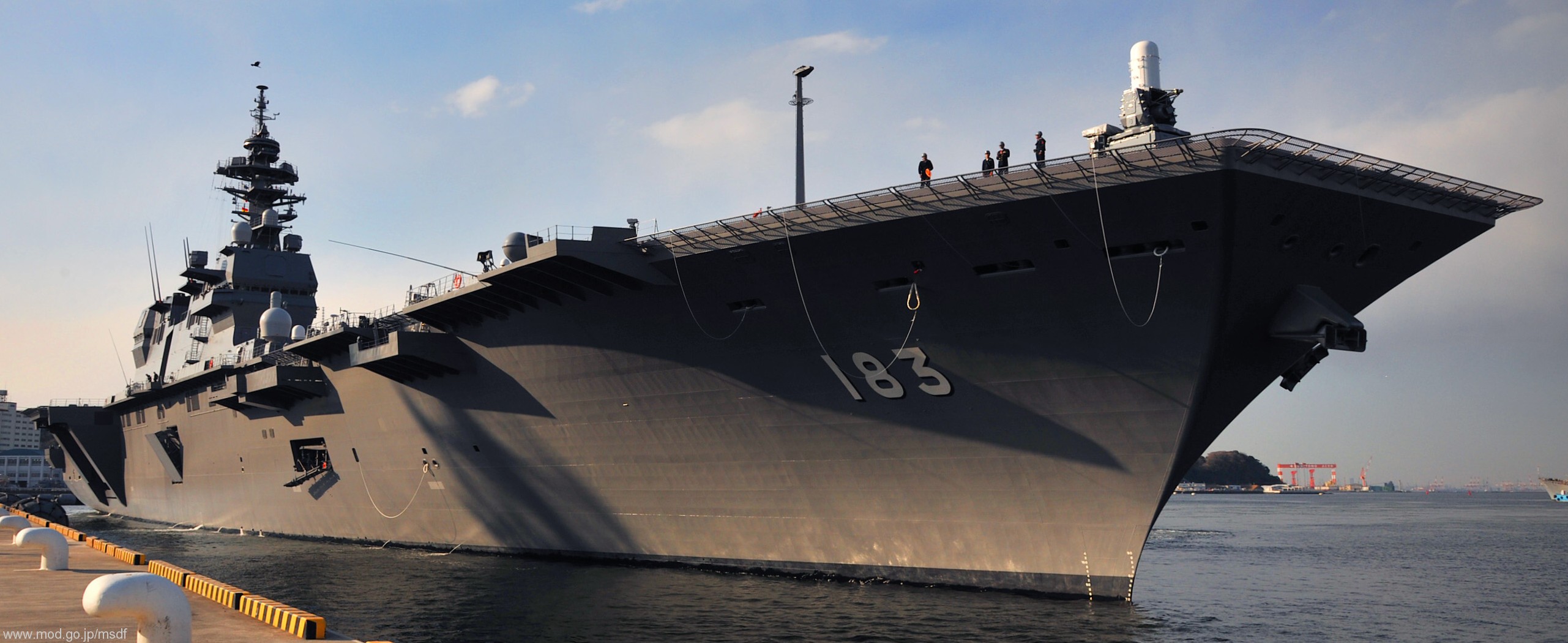 OPS-50 AESA radar and forward SeaRAM close-in weapon system (CIWS)



OPS-50 AESA radar and forward SeaRAM close-in weapon system (CIWS)


<![if !supportEmptyParas]> <![endif]>
JS Izumo (DDH 183):

Commissioned at Yokosuka port in Japan in March 2015, Izumo became operational in time to take part in a major August 2015 disaster drill conducted in Tokyo, alongside the Japan Coast Guard's large patrol vessel Izu. The two vessels acted as casualty receiving and triage stations during the exercise.

In May 2017 Izumo was deployed to escort USNS Richard E. Byrd, a US supply vessel, to the area off Shikoku. Richard E. Byrd's mission was to refuel another US warship that was defending against North Korean missiles. This was the first time a Japanese vessel was deployed to escort a US ship since security legislation was enacted in March 2016. A small protest took place at Yokosuka after Izumo's departure, under the belief that the deployment of an aircraft carrier was a violation of Japan's defense-only policy. The destroyer Sazanami also joined the mission.

In 2020, Izumo began the conversion to operate F-35B fighter aircraft. Conversion works were to proceed in two stages, with the first to strengthen the heat resistance of the deck and install power supply equipment to enable the departure and arrival of the F-35B. The renovation work to change the bow shape to a quadrangle for the safe operation of the F-35B and the maintenance of the interior compartments are scheduled to be carried out in the second stage, starting from the end of 2024. No plans exist to install a catapult or a sloping runway.

In September 2021, JS Izumo joined British aircraft carrier HMS Queen Elizabeth and other vessels for exercises in the Pacific.

In early October of that year, American Marine F-35B fighters operated off the Izumo for the first time.
<![if !supportEmptyParas]> <![endif]>
patches + more
<![if !supportEmptyParas]> <![endif]>
|
seaforces.org
|
Japan Maritime Self Defense Force start page
|