STATUS:
Laid down: May 26, 1957
Launched: March 6, 1960
Commissioned: December 16, 1961
Decommissioned: November 30, 1980
<![if !supportEmptyParas]> <![endif]>
<![if !vml]>
<![endif]>
<![if !supportEmptyParas]> <![endif]>
<![if !vml]>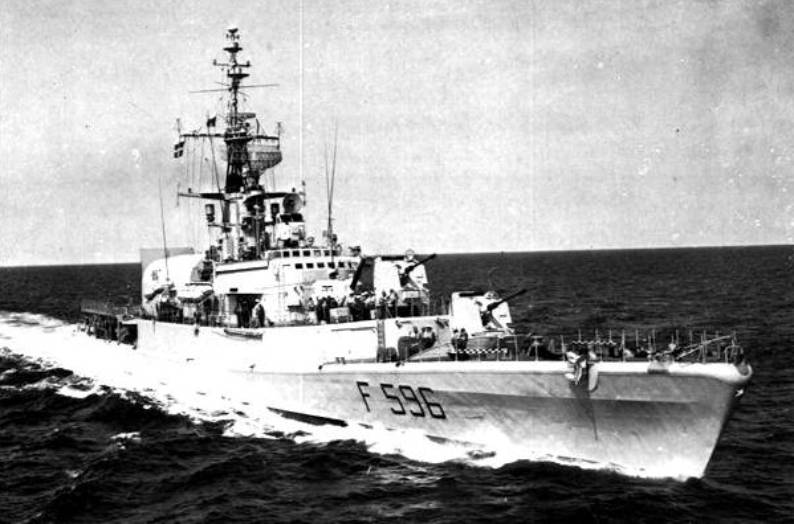 <![endif]>
<![if !supportEmptyParas]> <![endif]>
<![if !vml]>

<![endif]>
<![if !supportEmptyParas]> <![endif]>
<![if !vml]>
<![endif]>
<![if !supportEmptyParas]> <![endif]>
Luigi Rizzo:
<![if !supportEmptyParas]> <![endif]>
Luigi Rizzo, Conte di Grado e di Premuda (October 8, 1887 in Milazzo - June 27, 1951 in Rome) was an Italian naval officer. He is famous for sinking the Austro-Hungarian battleship SMS Szent István in June 1918.

After receiving his training at the Naval Academy in Livorno, he was appointed ship-of-the-line sub-lieutenant within the Italian Navy in 1912. He saw action in the First World War (1915-1918), when he conducted several spectacular raids as commander of torpedo boats (PT boat MAS) against ships of the Austro-Hungarian Navy.

In December 1917 he sank the Austro-Hungarian Pre-dreadnought battleship SMS Wien, that was at anchor inside the defences of Trieste harbour.

On February 10, 1918 three MAS boats (with the MAS 96 commanded by Rizzo), attack Austrian shipping inside the harbour of Buccari (now Bakar, in Croatia) a port in an enclosed bay near Fiume, at the head of the Kvarner Gulf. As it lay 80 km into a sheltered waterway, it was thought to be beyond attack, so the raid was intended as a psychological, as well as a physical, assault. The operation become famous as Bakar Mockery (In Italian: Beffa di Buccari).

On June 10, 1918 Rizzo sank the large battleship SMS Szent István (in Italian: "Santo Stefano" - Saint Stephen) off Premuda. The sinking of the 21.700 tons SMS Szent István was the greatest success of any MAS torpedo boat and is still celebrated in the Italian Navy on June 10 every year. It forms an important anniversary in the Italian naval history.

In 1919 he took part in the seizure of the city of Fiume (now Rijeka in Croatia) led by Gabriele d'Annunzio, and retired from active service in 1920 with the rank of commander.

He finally rose to the rank of Admiral and was ennobled by King Victor Emmanuel III of Italy, taking the victory title of Conte di Grado e di Premuda. He also received the Gold Medal of Military Valor (twice), the Silver Medal (four times), the Cross of War and was a knight of the Order of the Crown of Italy.

France awarded him the Croix de guerre and made Rizzo a knight of the Légion d'honneur, and the United Kingdom honoured him with the Distinguished Service Order.

The President of the United States awarded him the Navy Distinguished Service Medal.

In later life Rizzo worked in shipping businesses as well as in shipyards. He also volunteered during the Second Italo-Abyssinian War.

In September 1943 he was charged with sabotage by the Nazis and deported to Germany. He was later reached there by his daughter. They returned to Italy when the war ended; Rizzo died in 1951 after a long illness.

Admiral Count Rizzo was second cousin to Captain Victor P. Rizzo of Lawrenceville, New Jersey (USA), a World War II reconnaissance pilot and author. Another second cousin was Rose Rizzo-Goff, and both were the children of Leonardo Rizzo (first cousin to Adm. Luigi Rizzo) and Camilina Dell'Utri-Rizzo of Brooklyn, New York (USA).
<![if !supportEmptyParas]> <![endif]>
source: wikipedia
<![if !supportEmptyParas]> <![endif]>
<![if !vml]>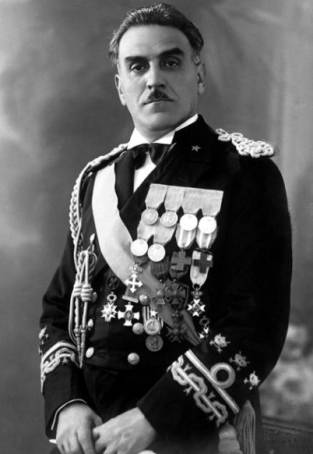 <![endif]>
<![if !supportEmptyParas]> <![endif]>