HOME | US Navy - ships | US Navy - air units | USMC - air units | International Navies | Weapon Systems | Special Reports
<![if !supportEmptyParas]> <![endif]>
<![if !supportEmptyParas]> <![endif]>
Italian Navy / Marina Militare Italiana - Guided Missile Frigate
F 593 ITS Carabiniere
<![if !supportEmptyParas]> <![endif]>
10/22

Type, class: Guided Missile Frigate; Bergamini/FREMM class (ASW variant)
Builder: Fincantieri SpA, Muggiano (La Spezia) and Riva Trigoso (Genua), Italy
STATUS:
Laid down: April 6, 2011
Launched: March 29, 2014
Commissioned: April 28, 2015
IN SERVICE
Homeport: Taranto
Namesake:
Carabiniere - arm of carabineers
Ships Motto:
NEI SECOLI FEDELE (for ever faithful)

Technical Data:
see
INFO > Bergamini/FREMM class Frigate
<![if !supportEmptyParas]> <![endif]>
images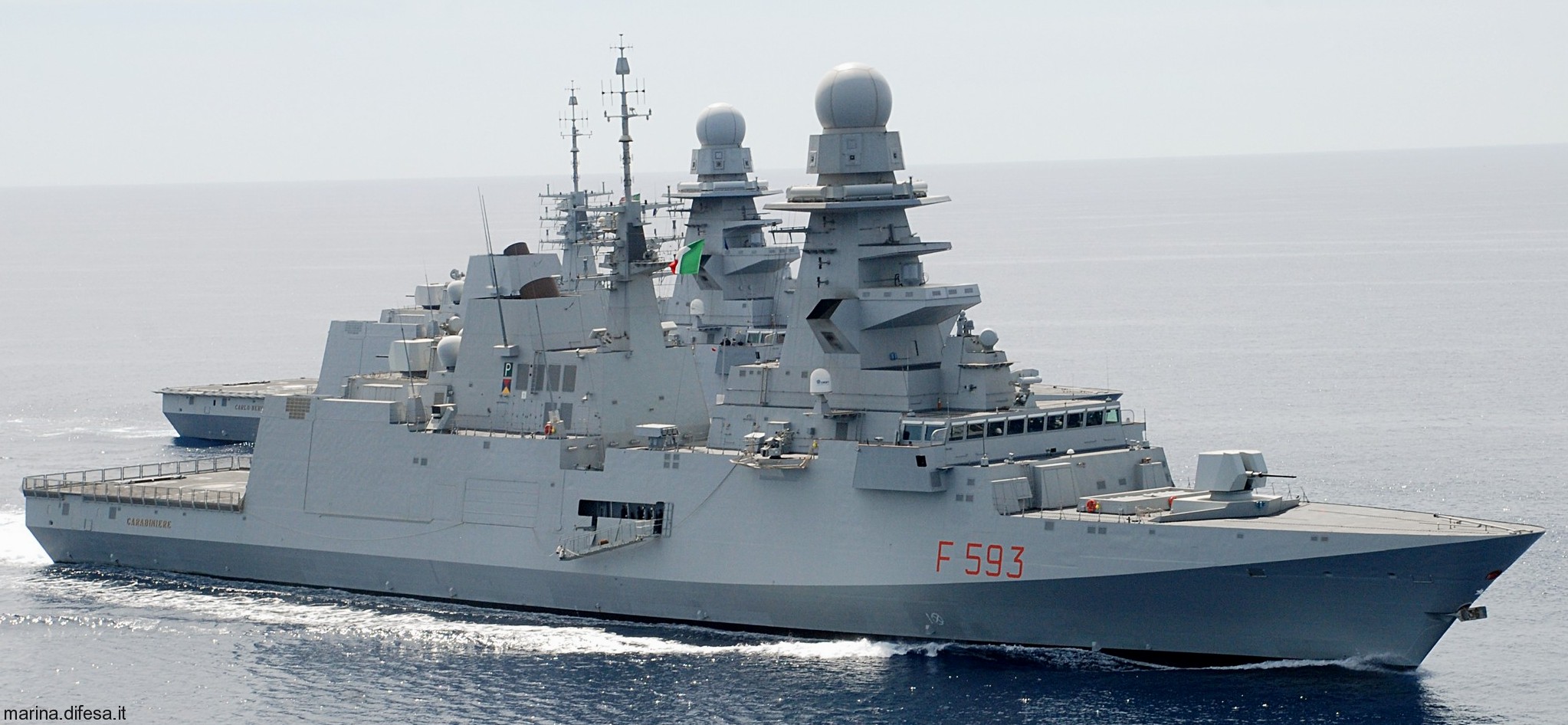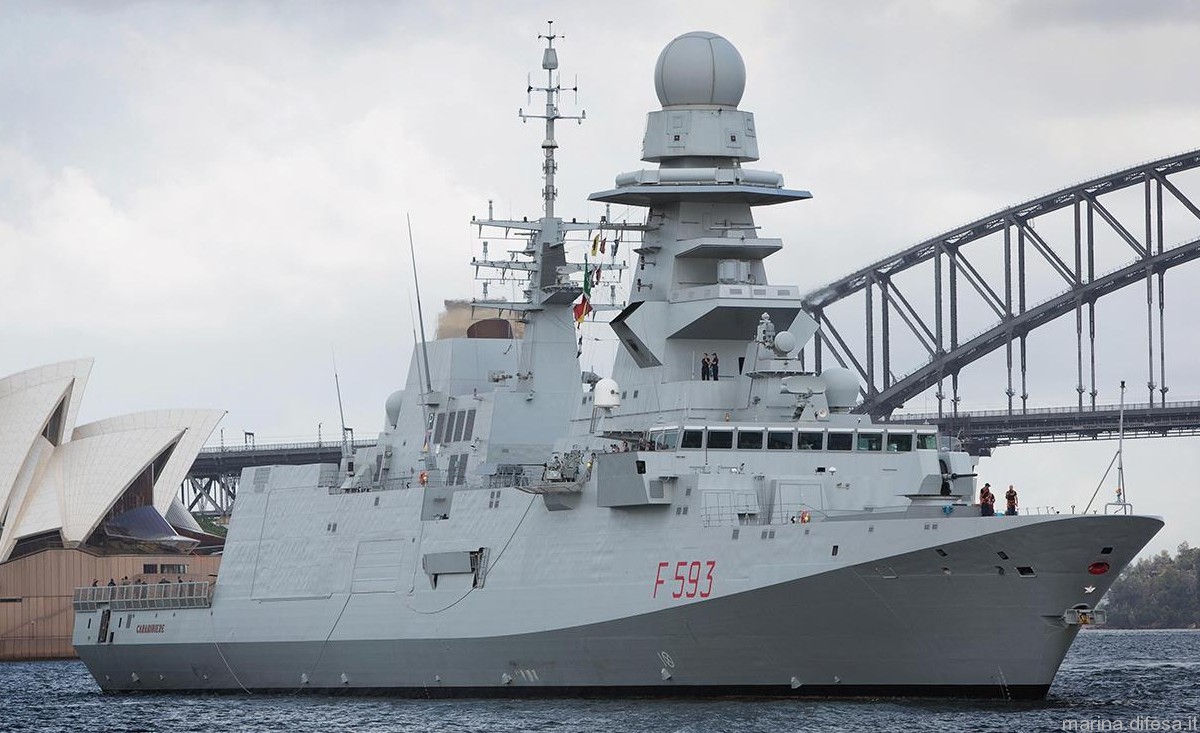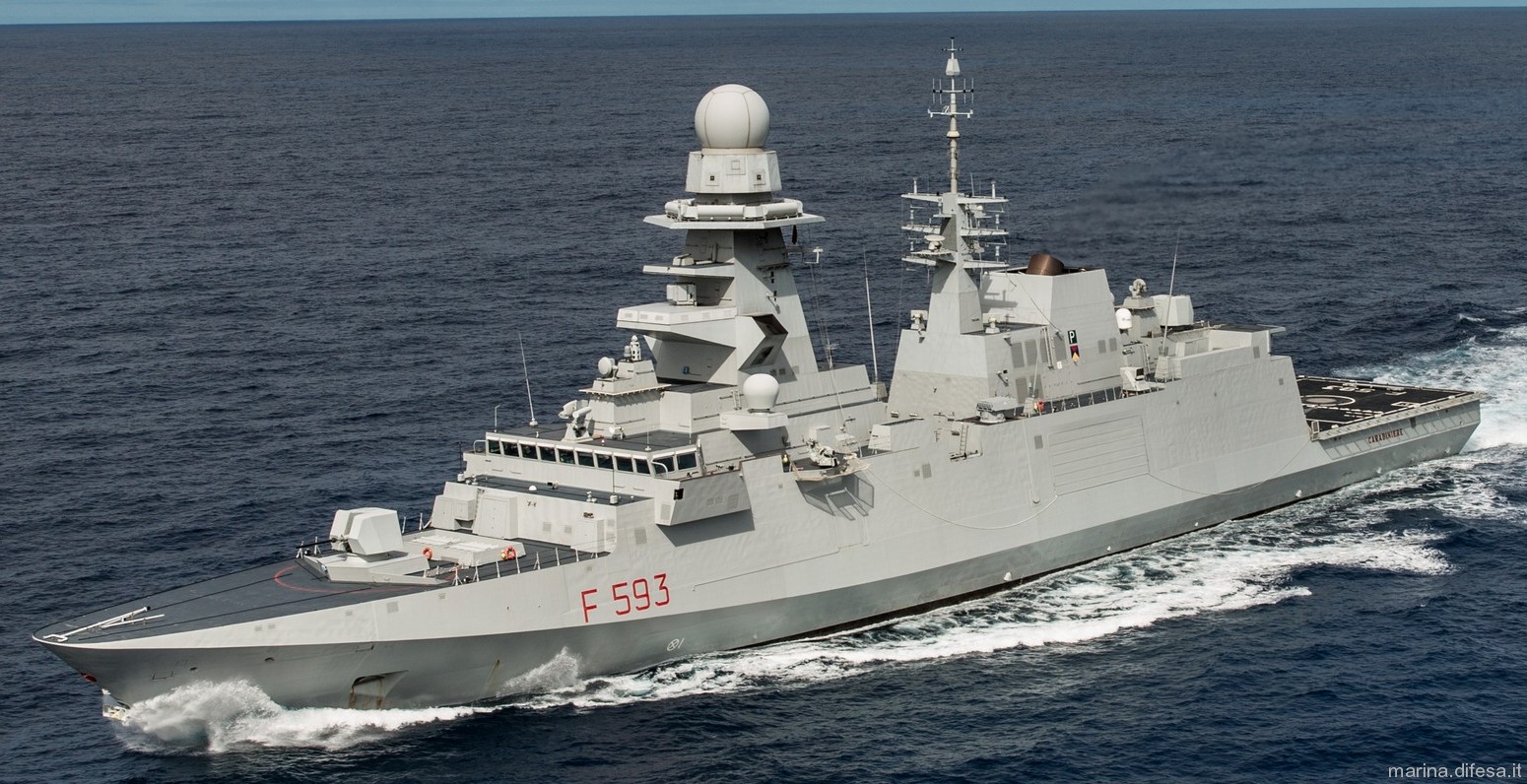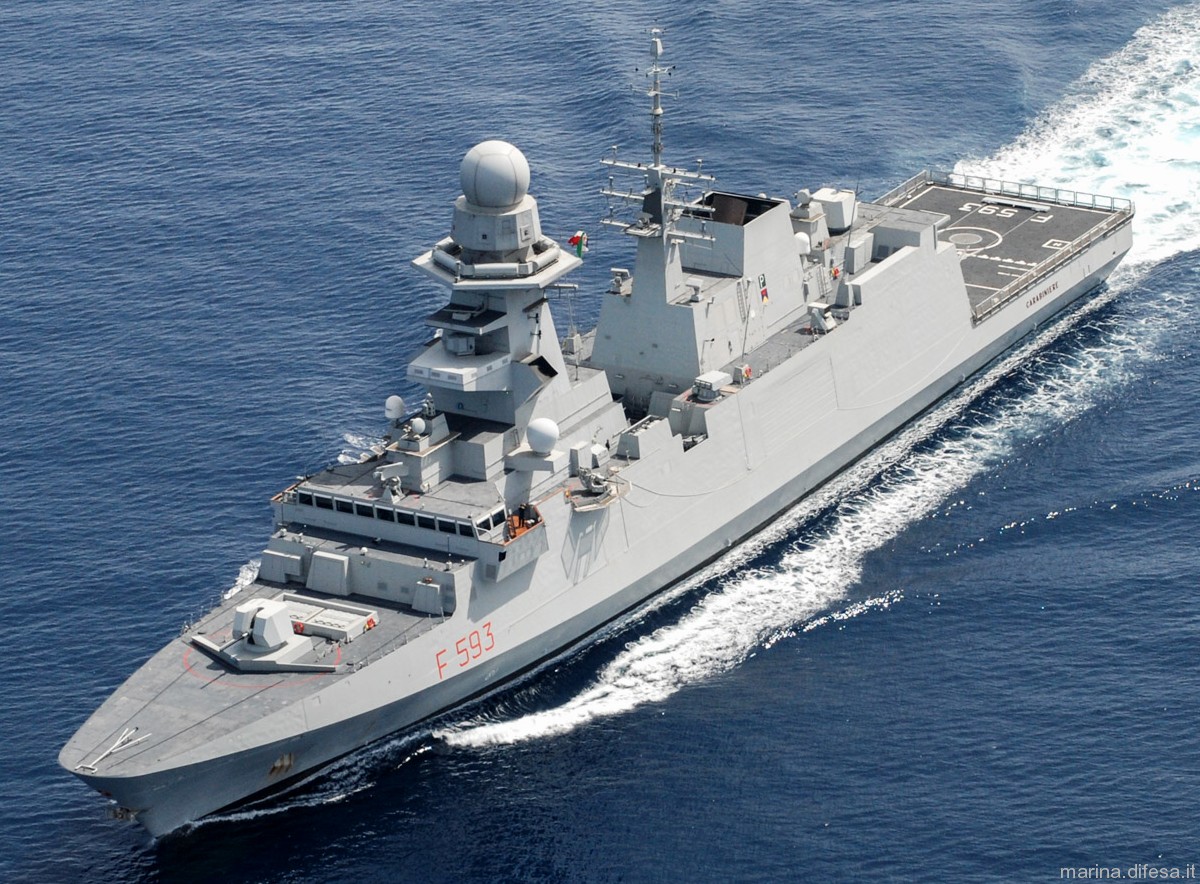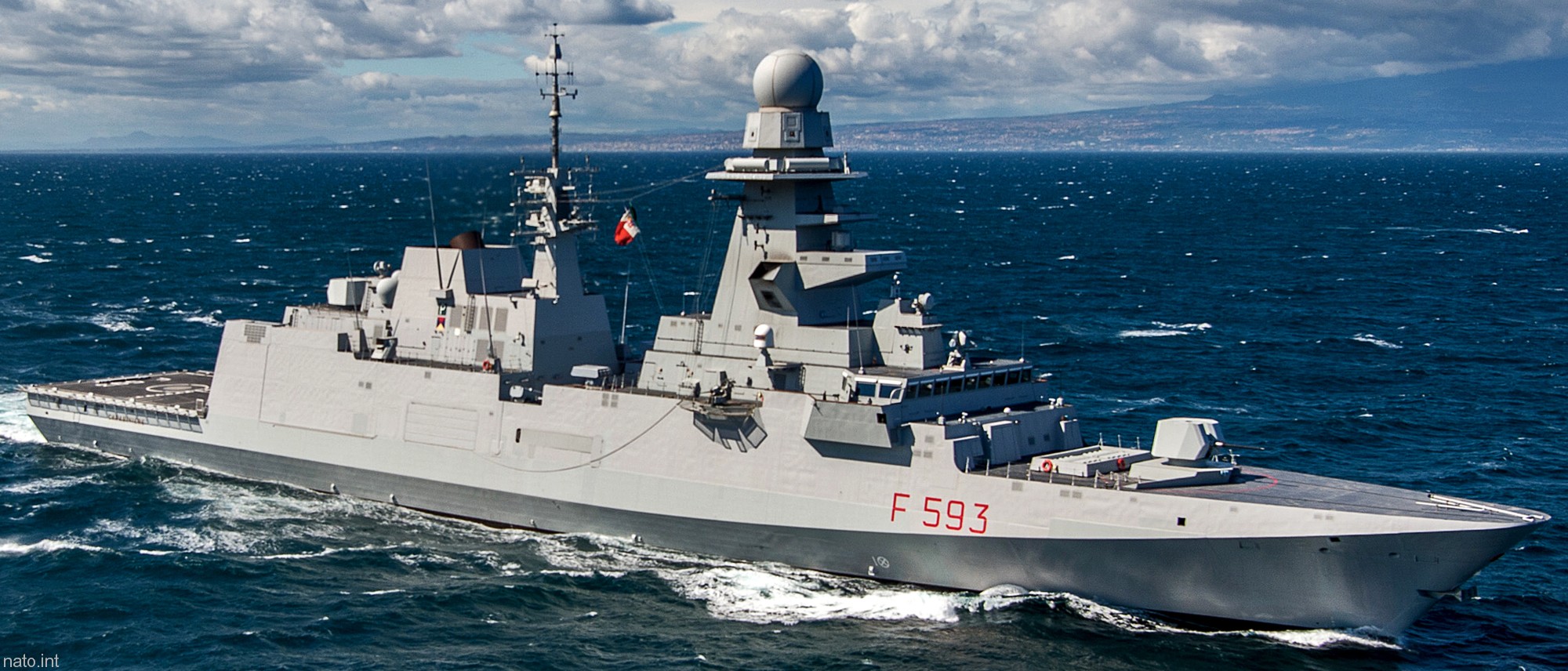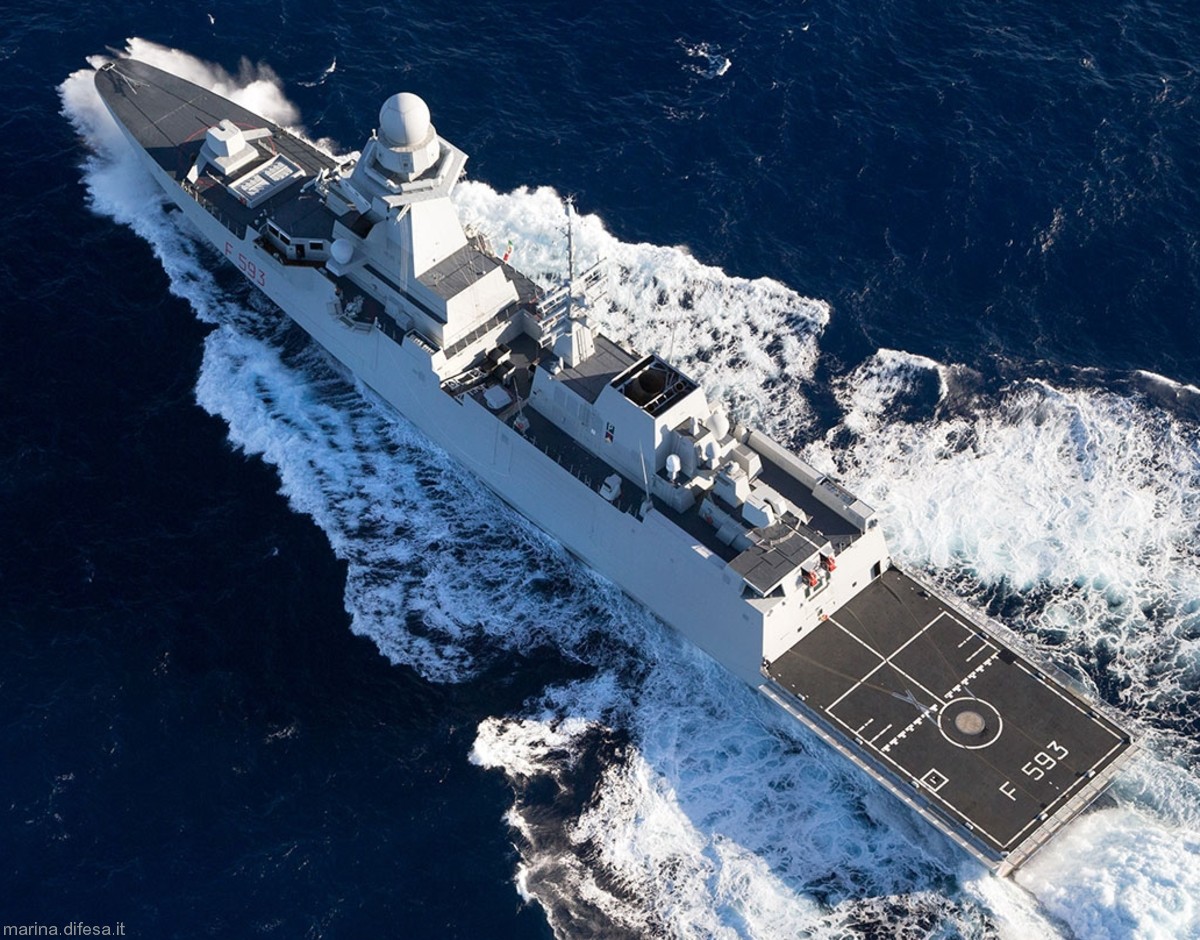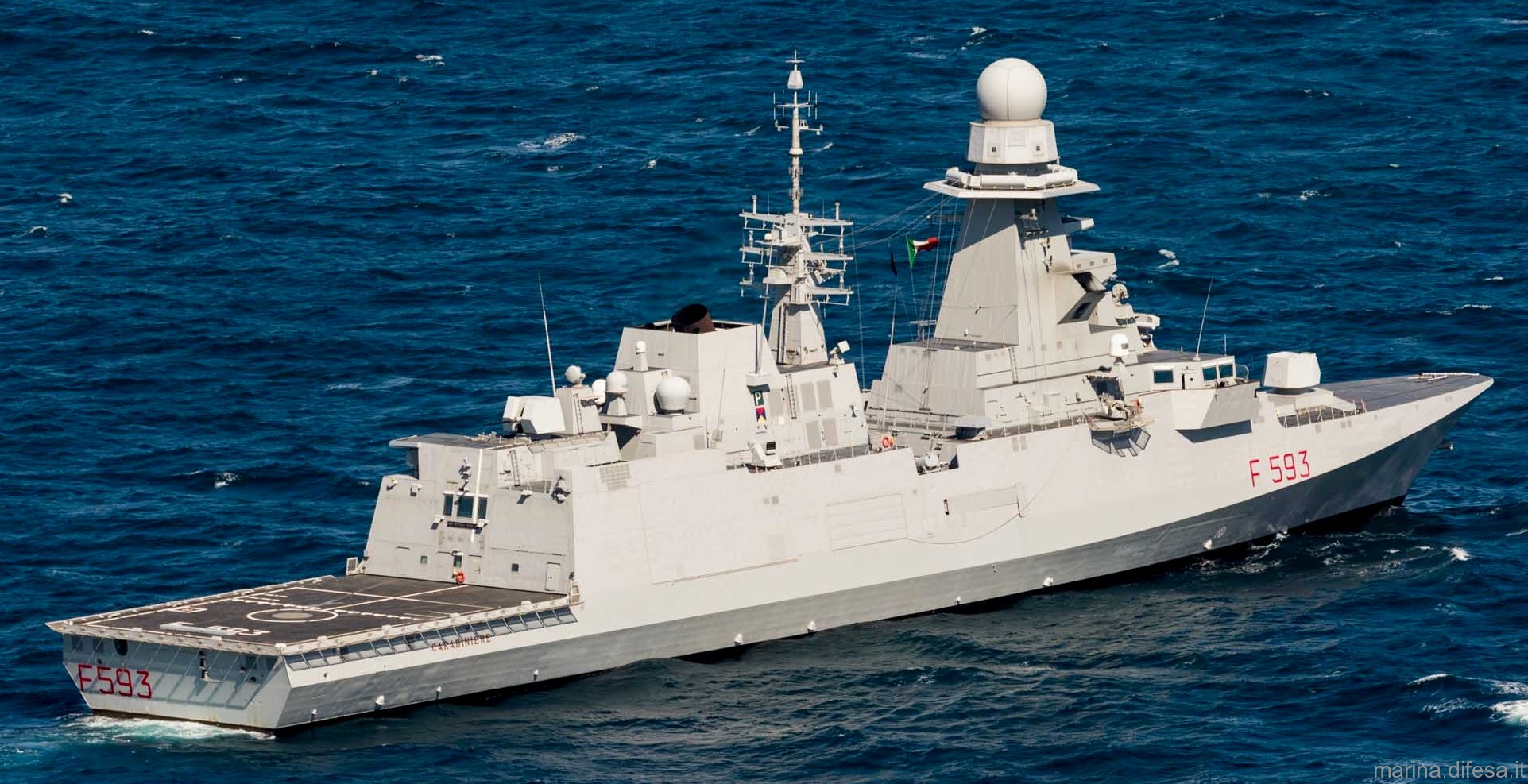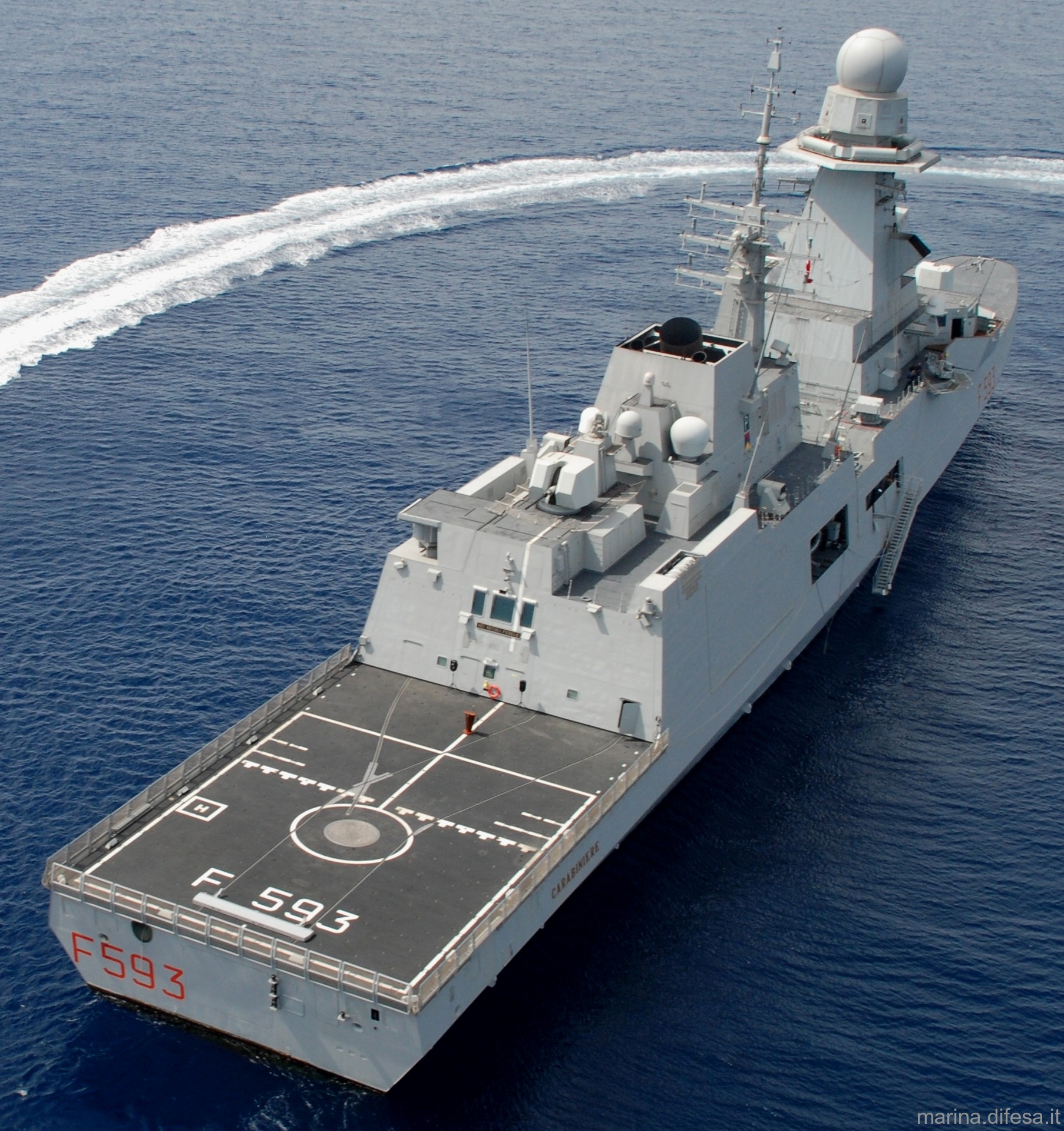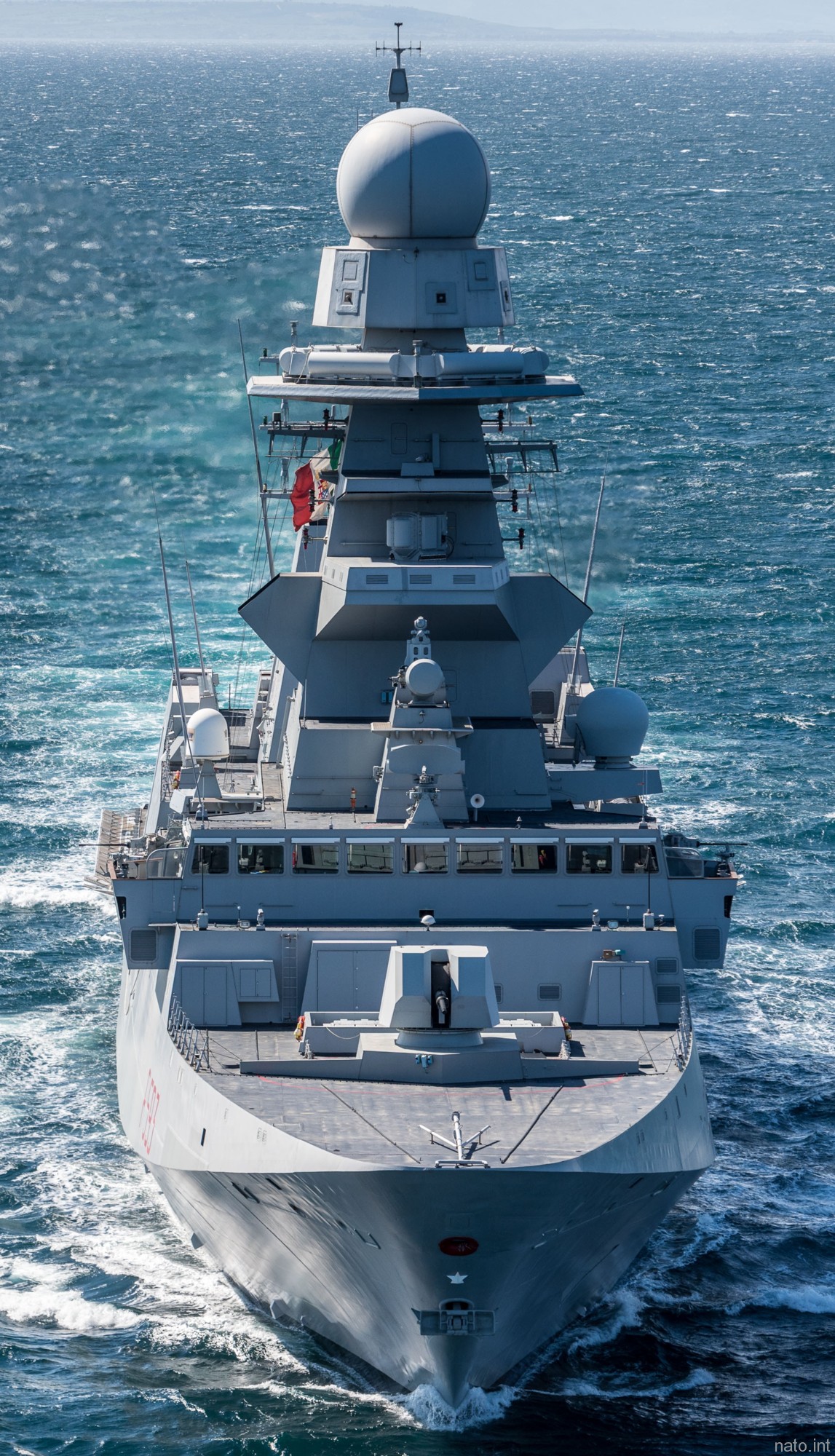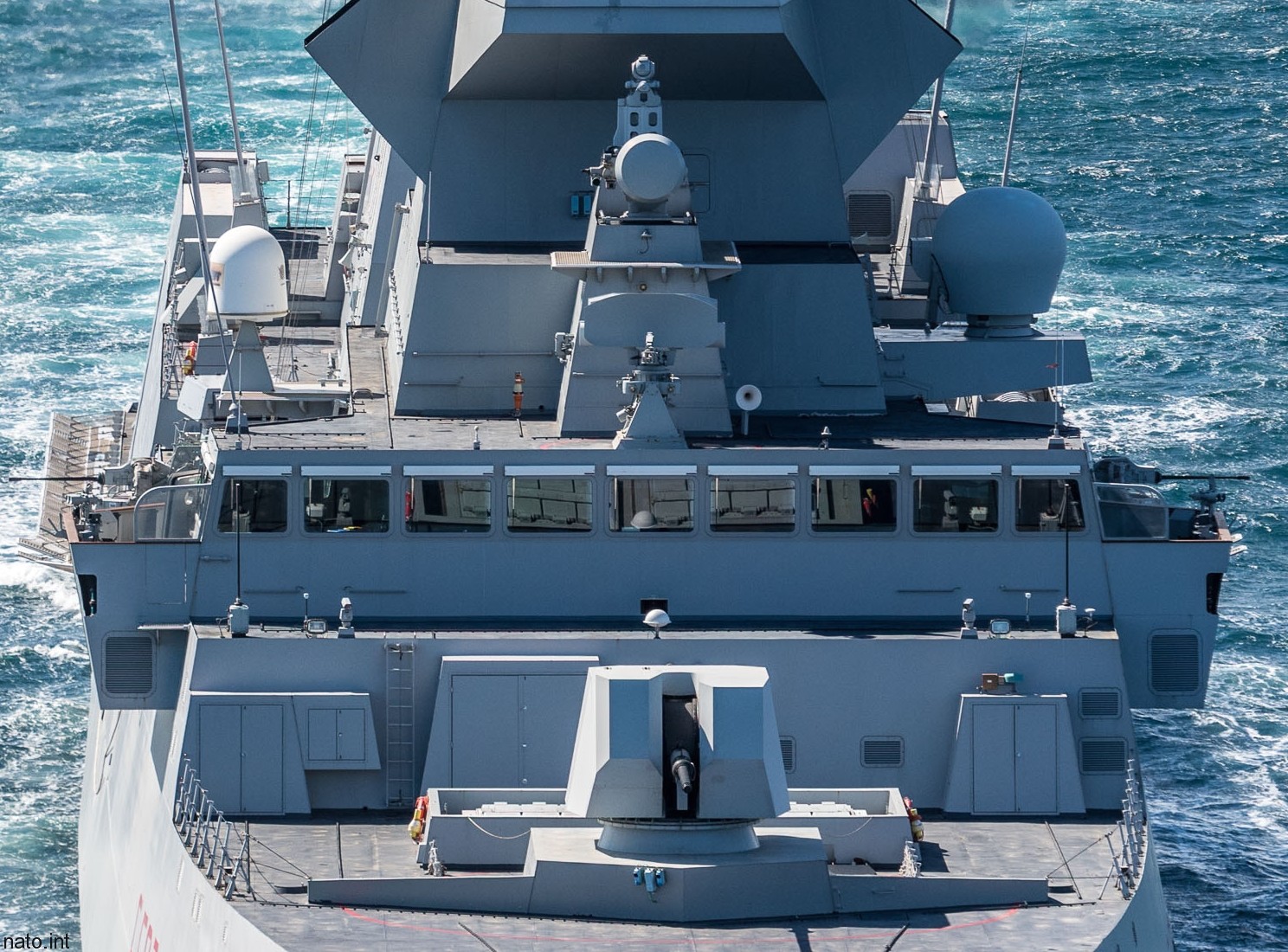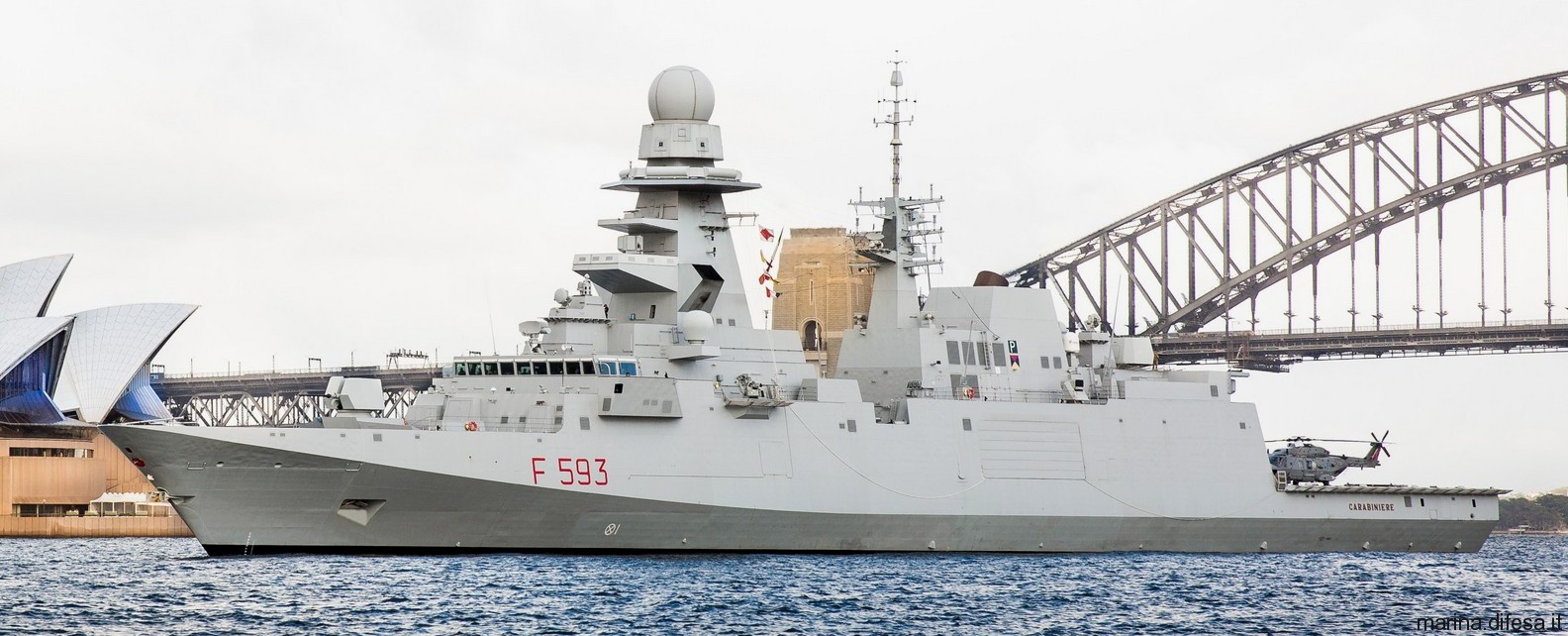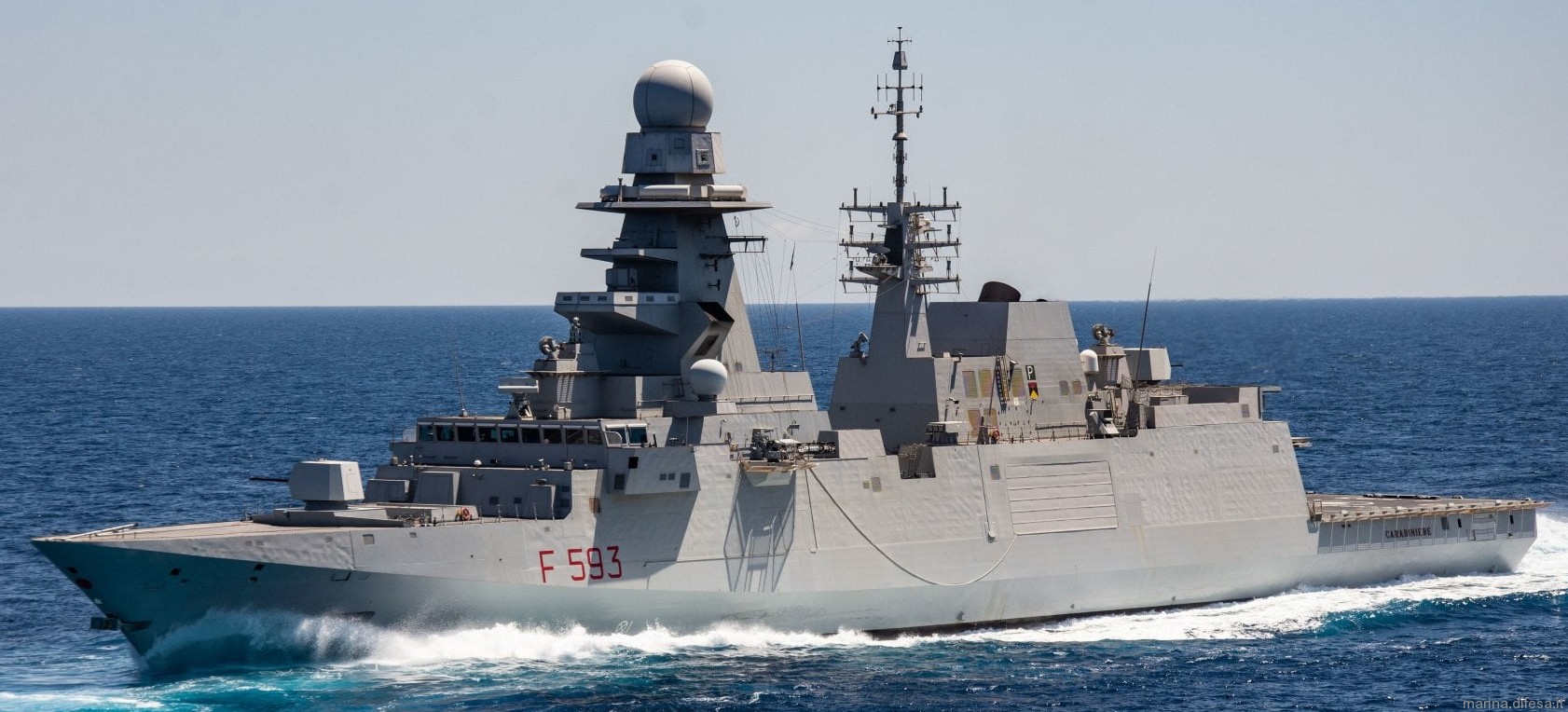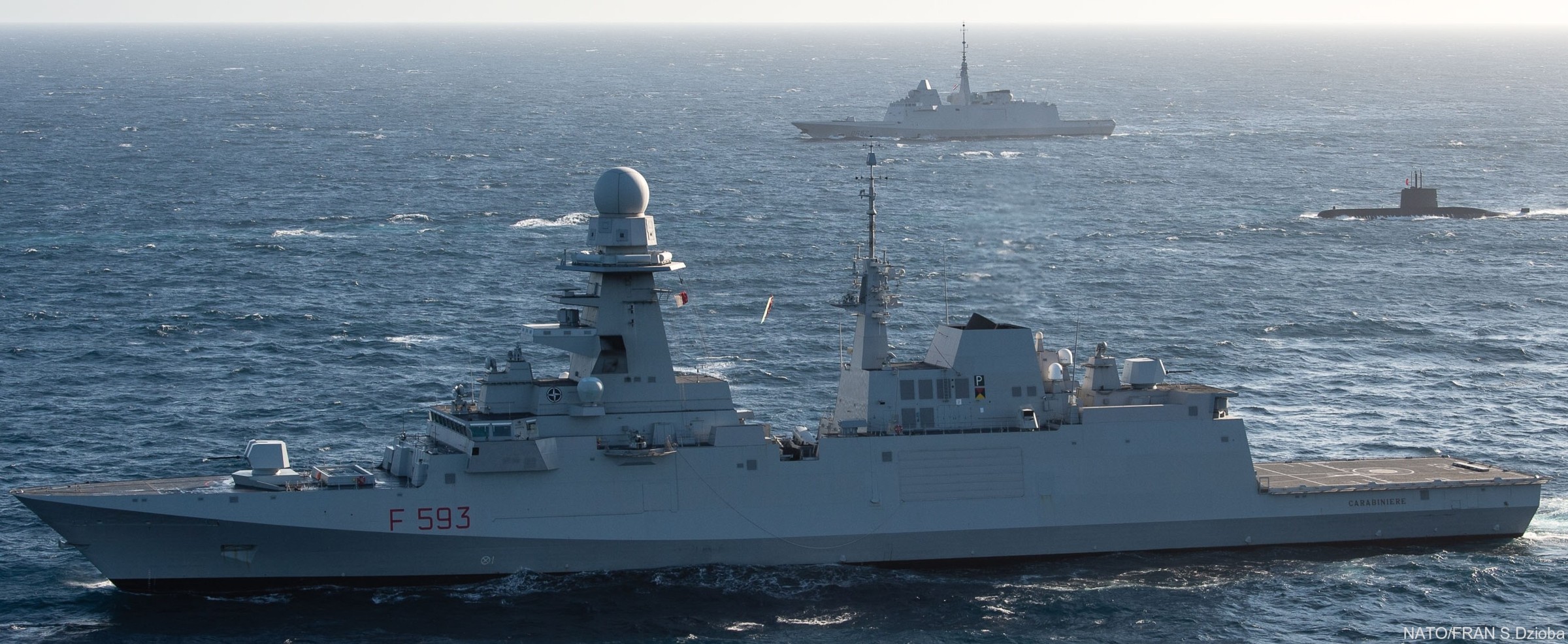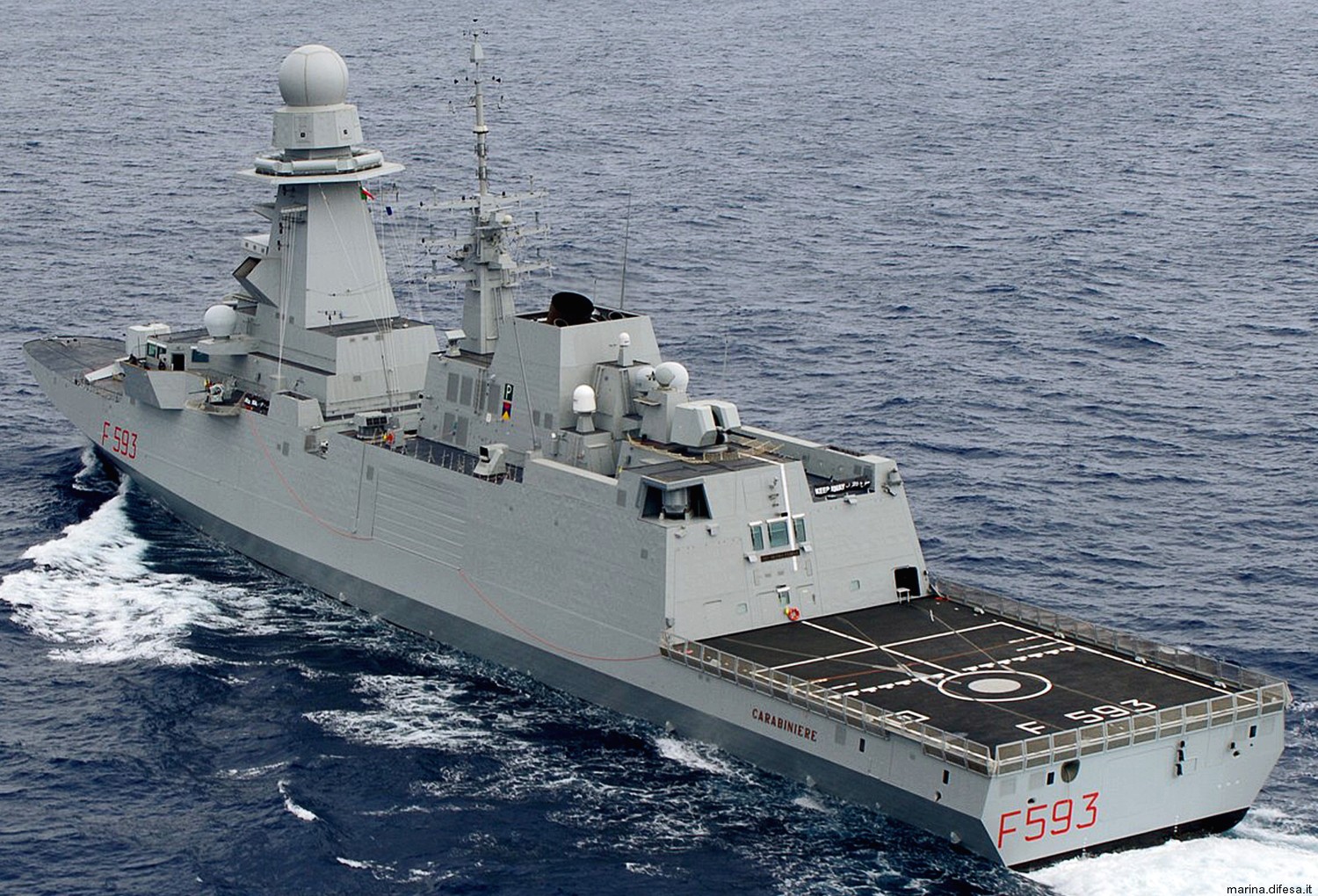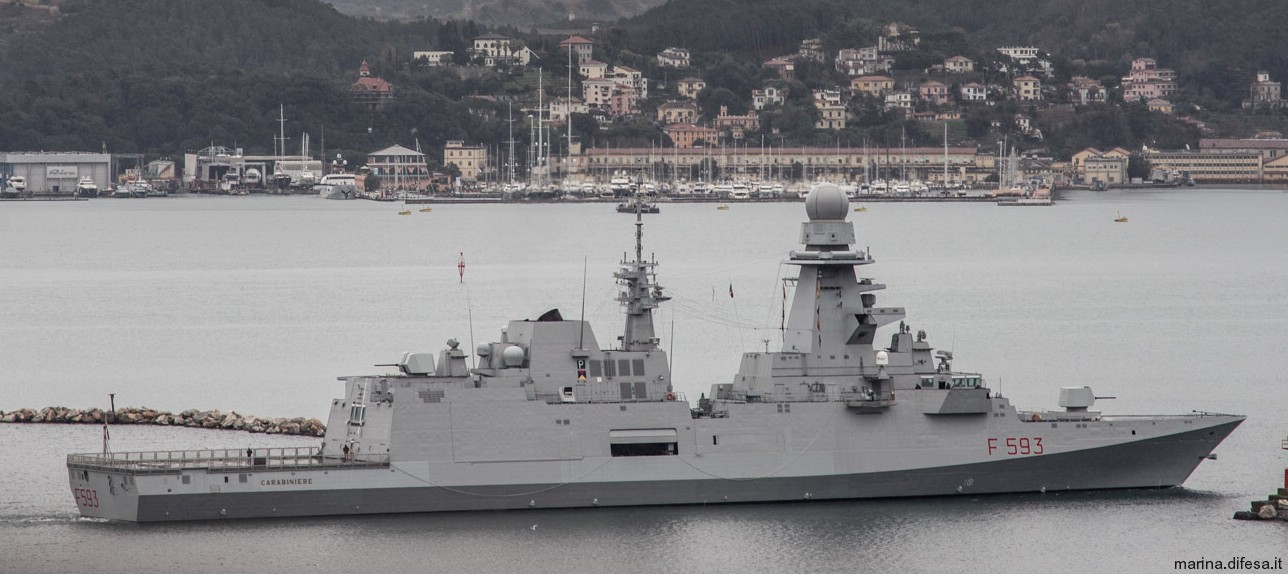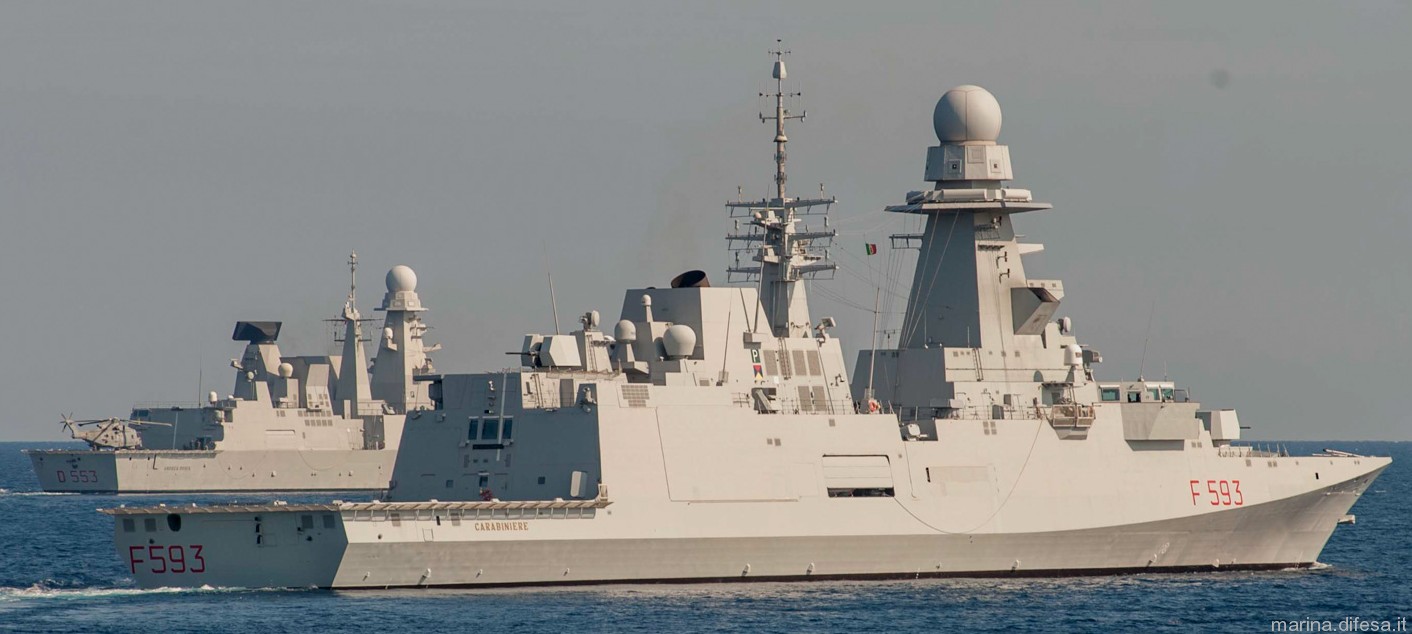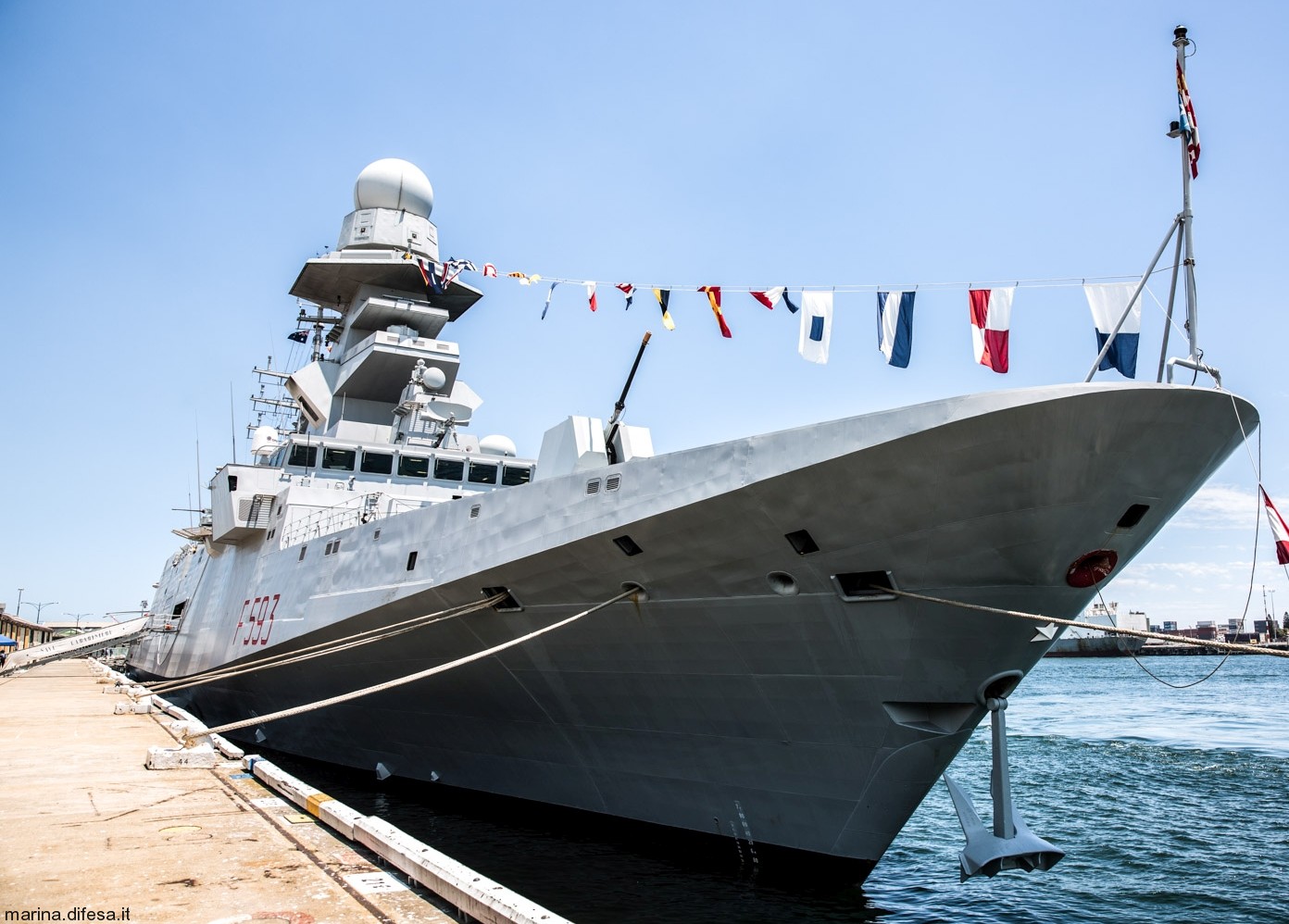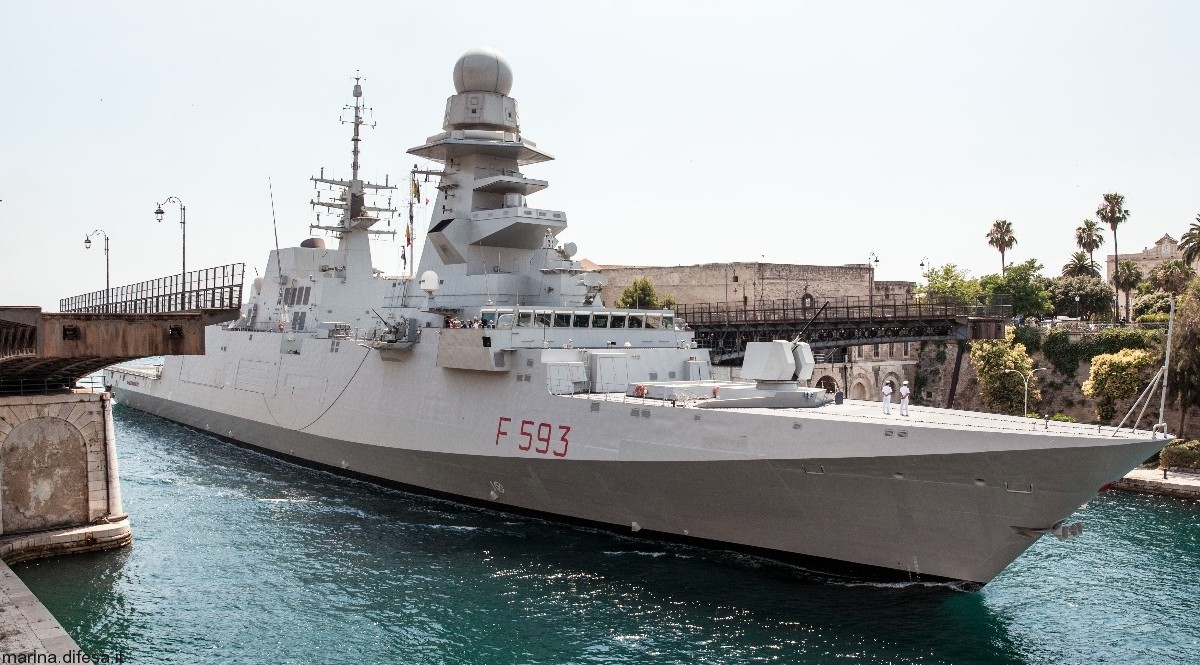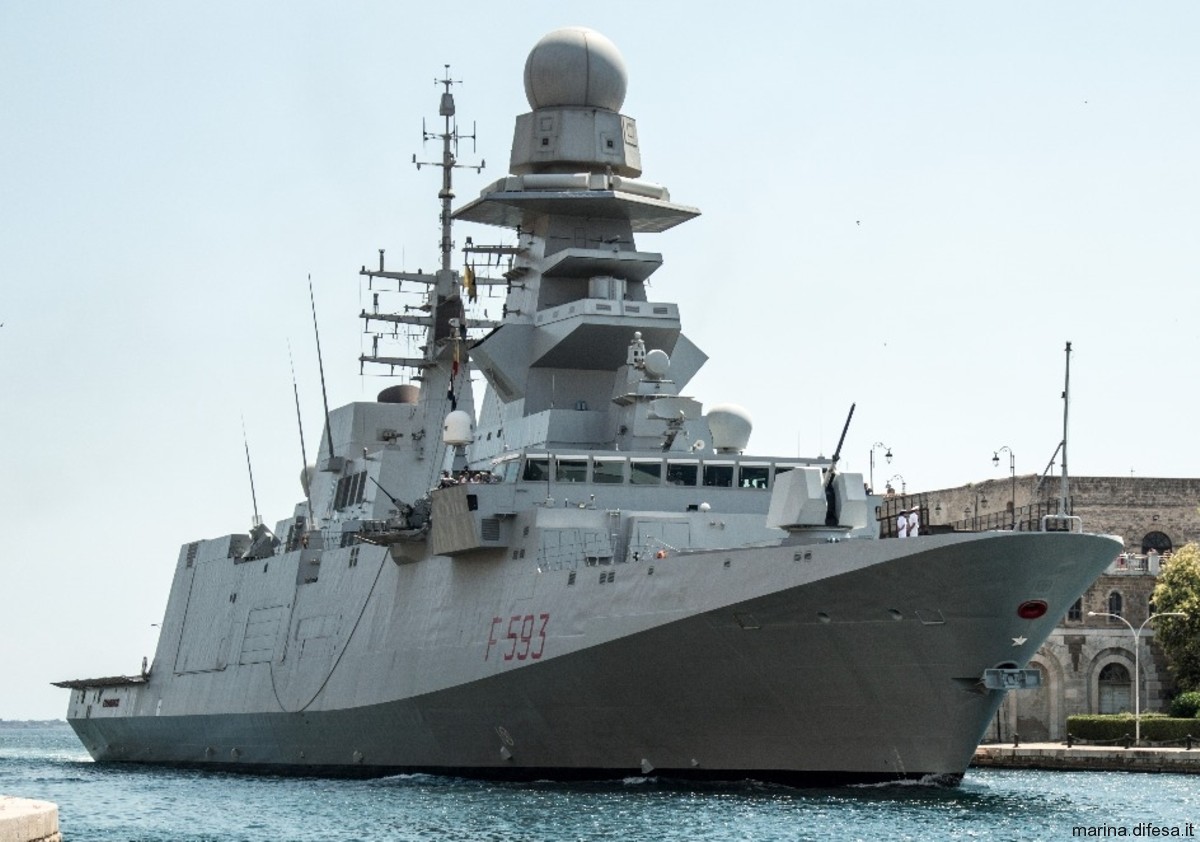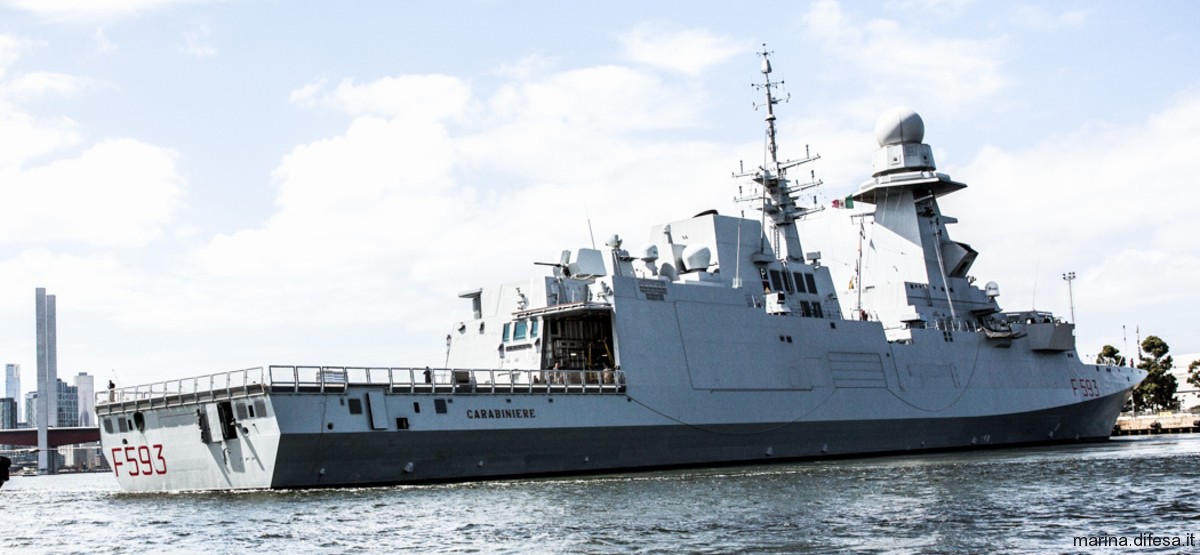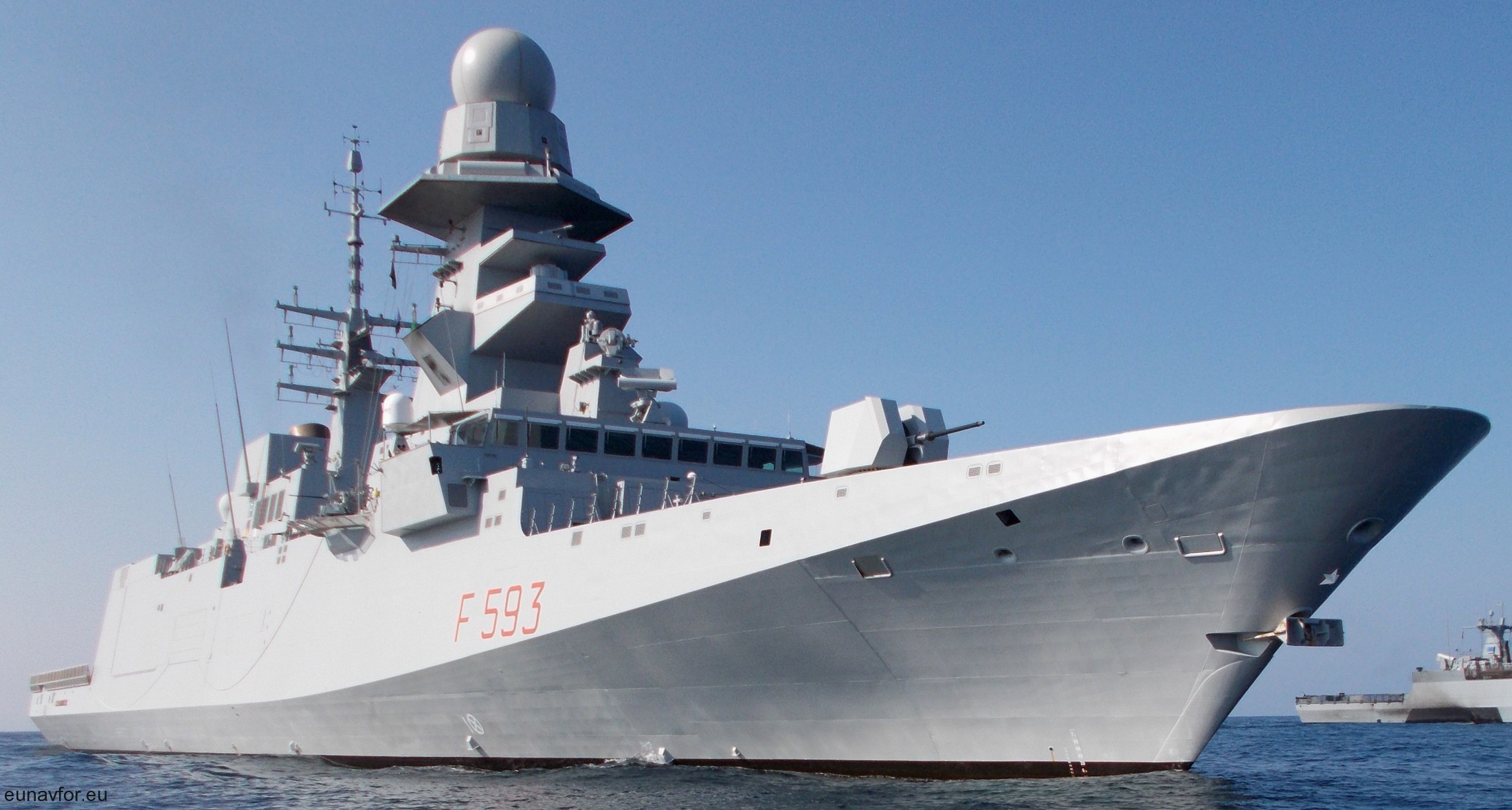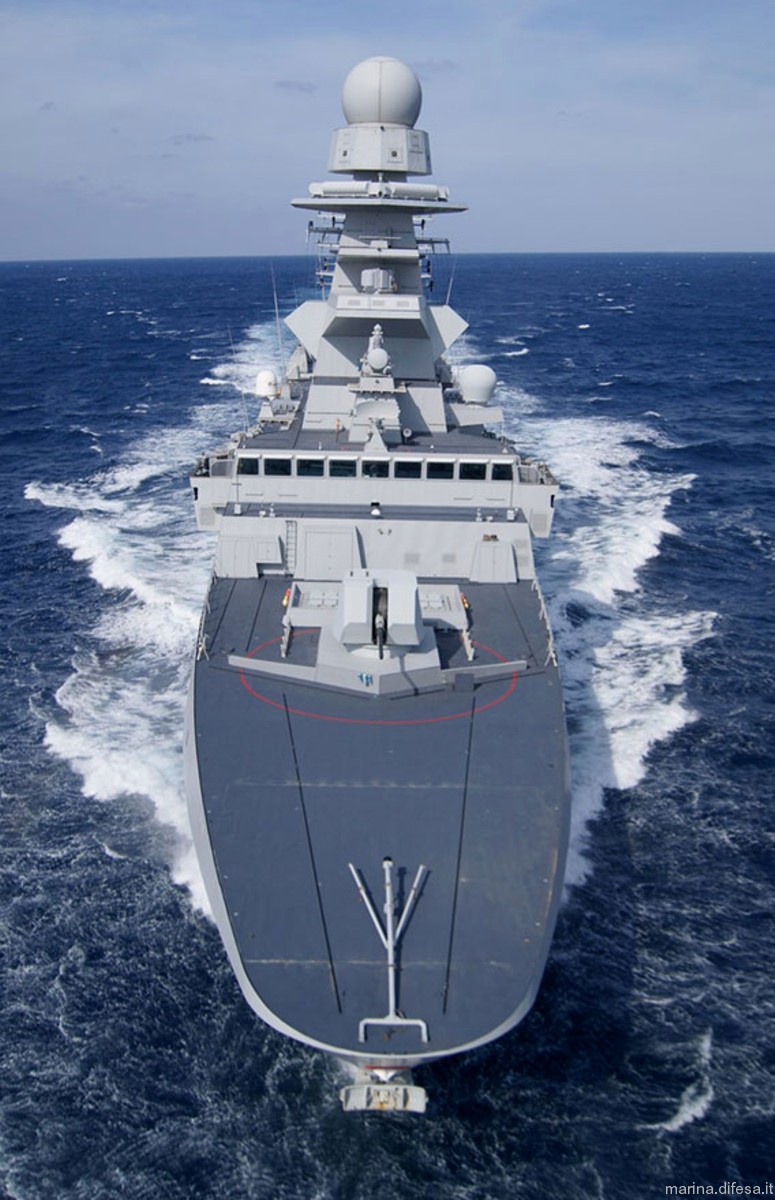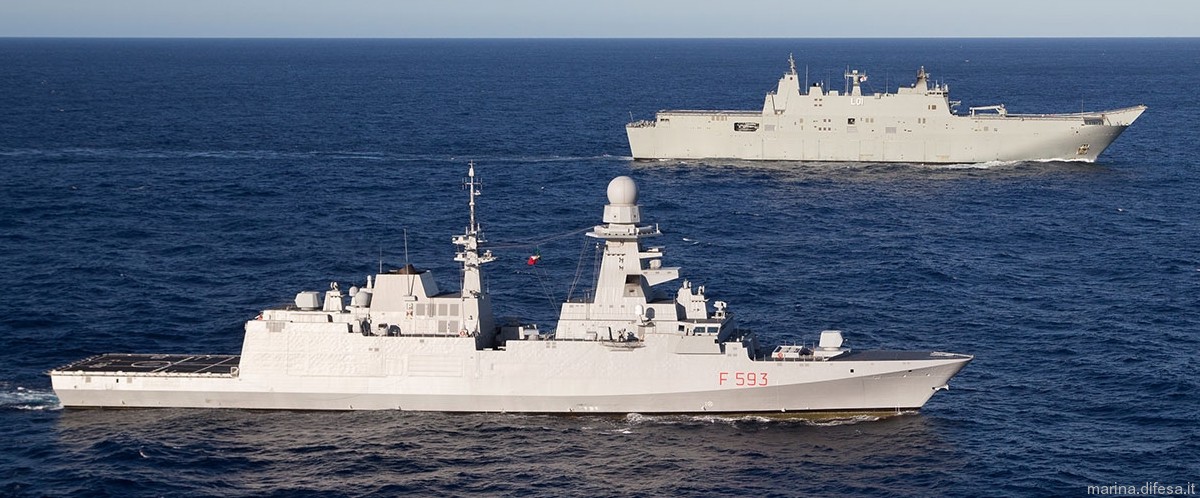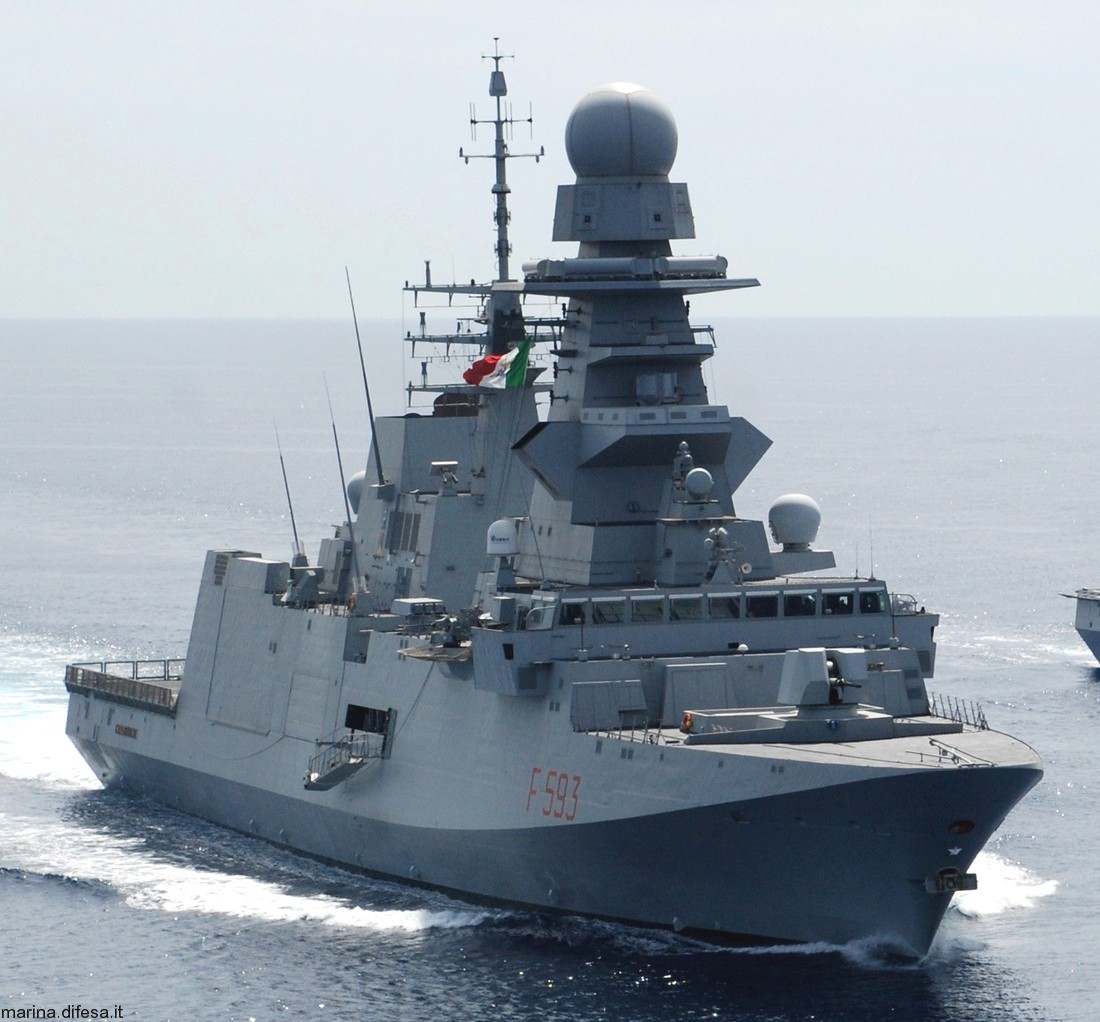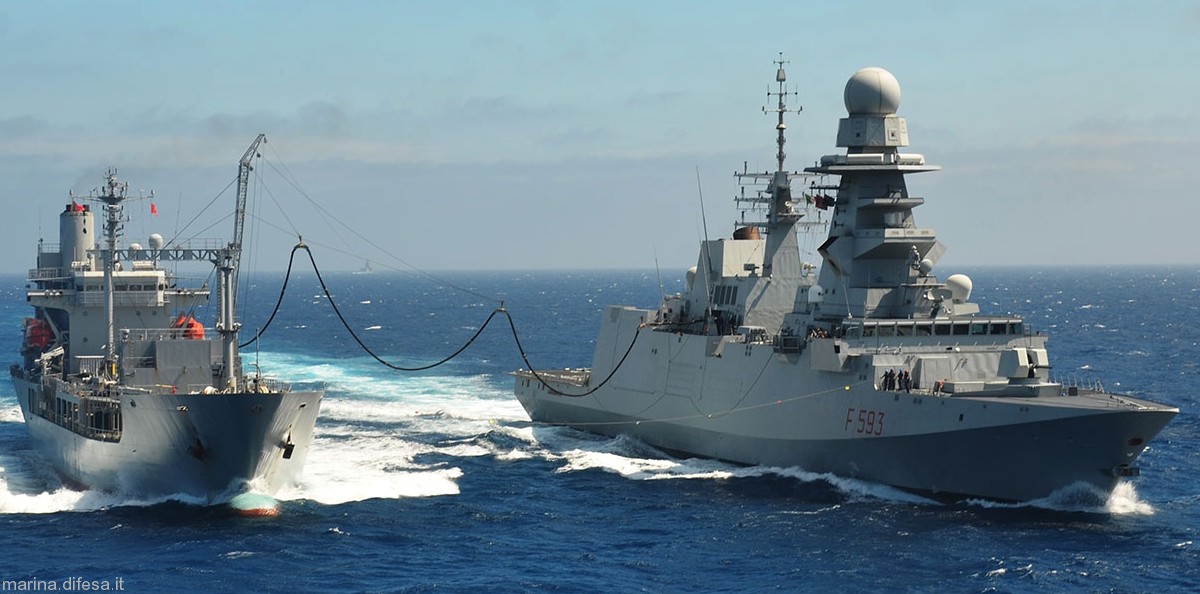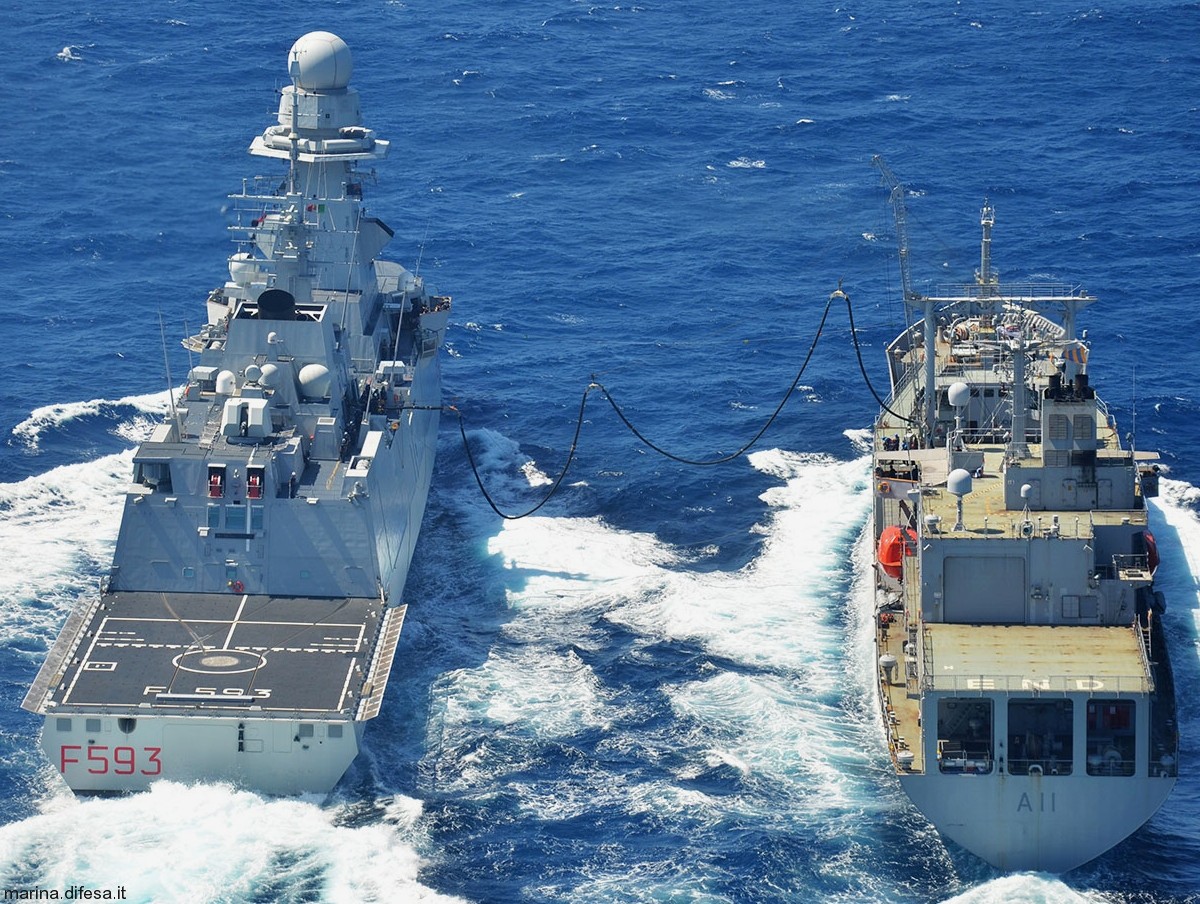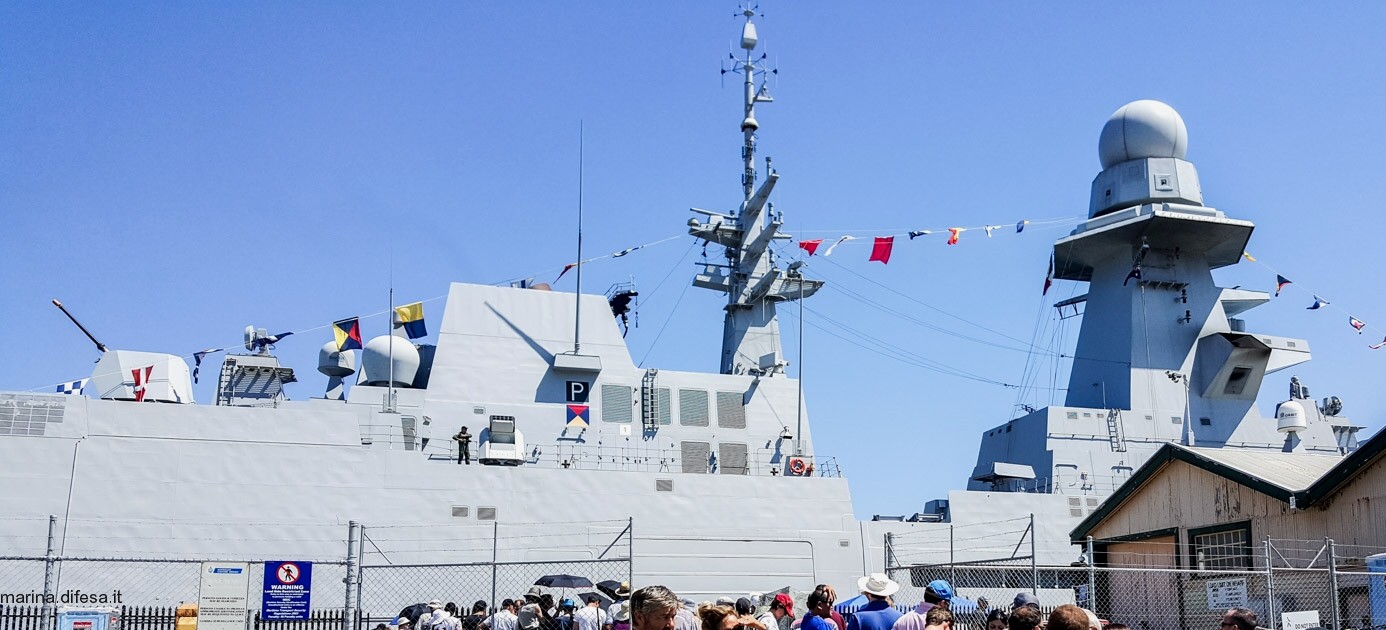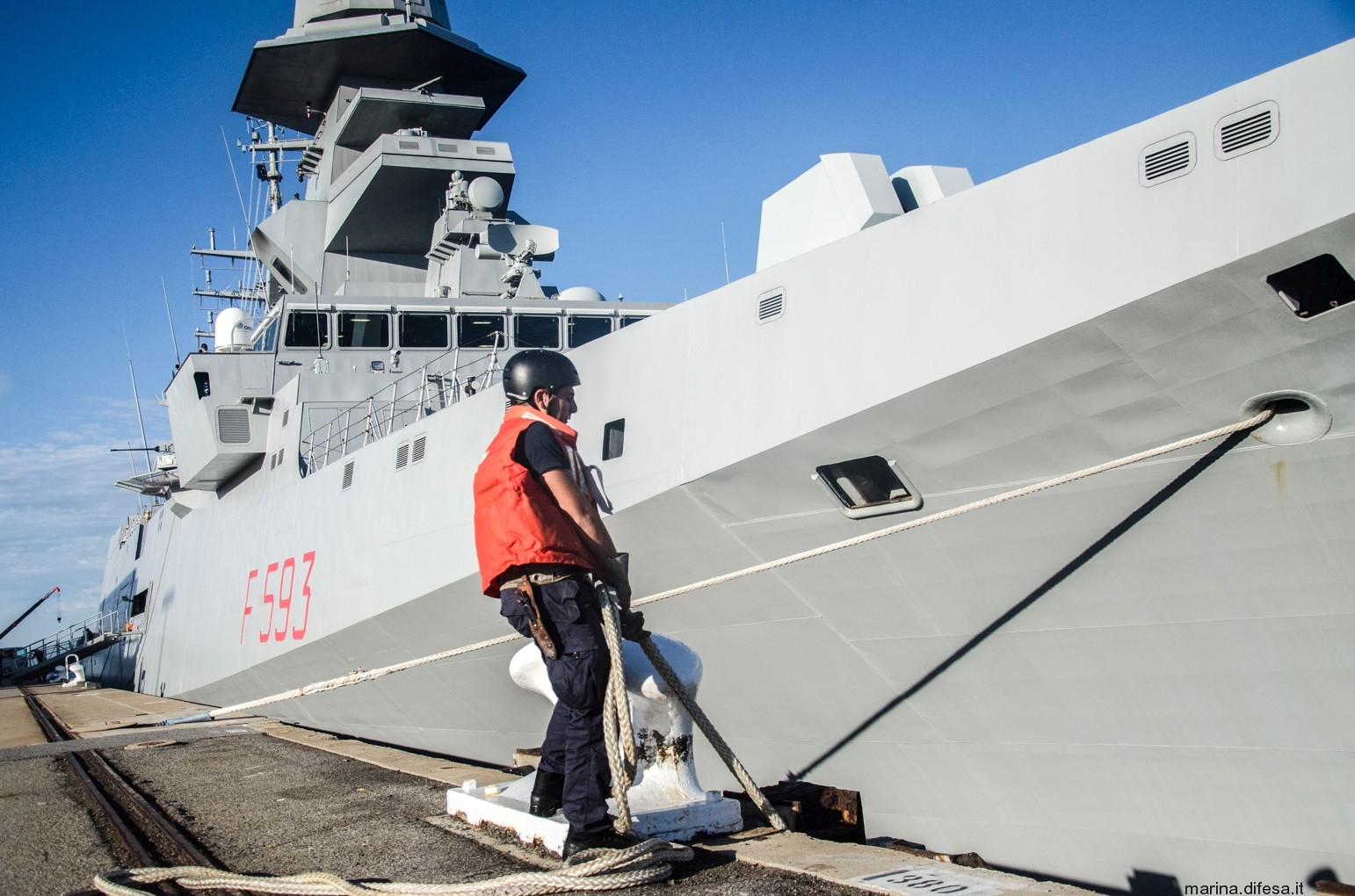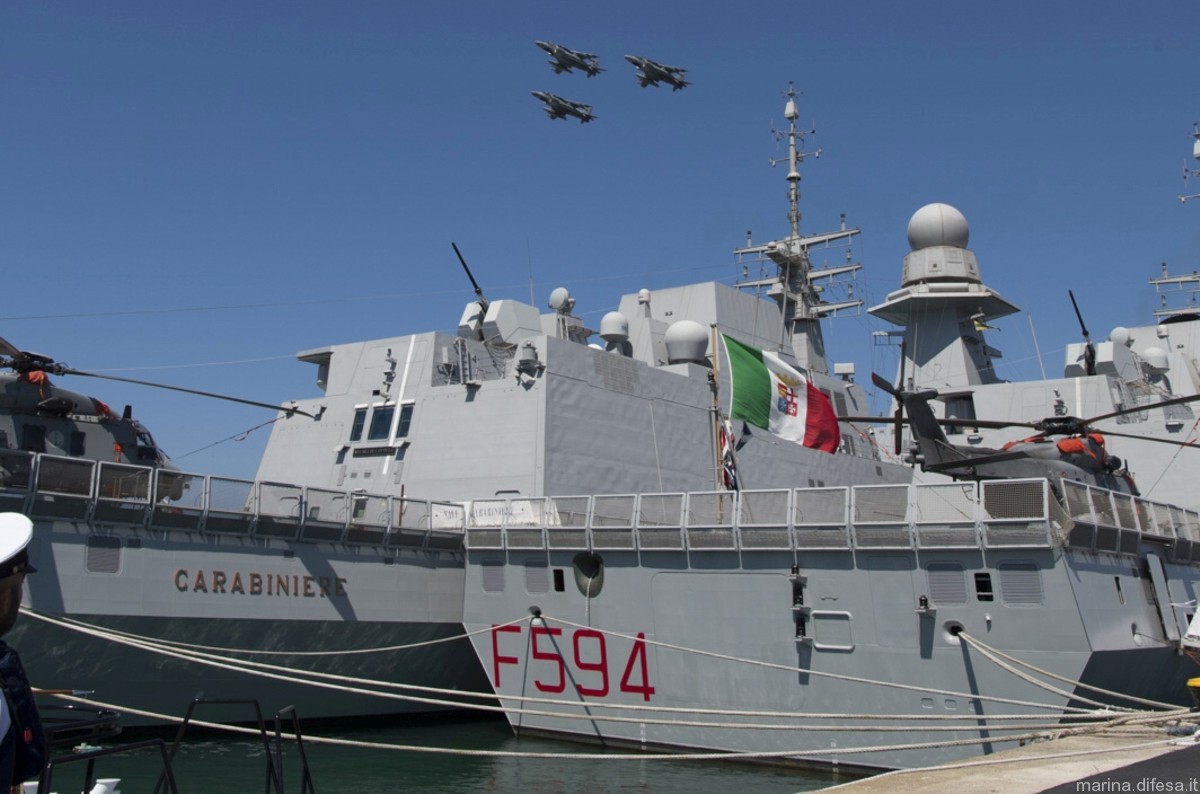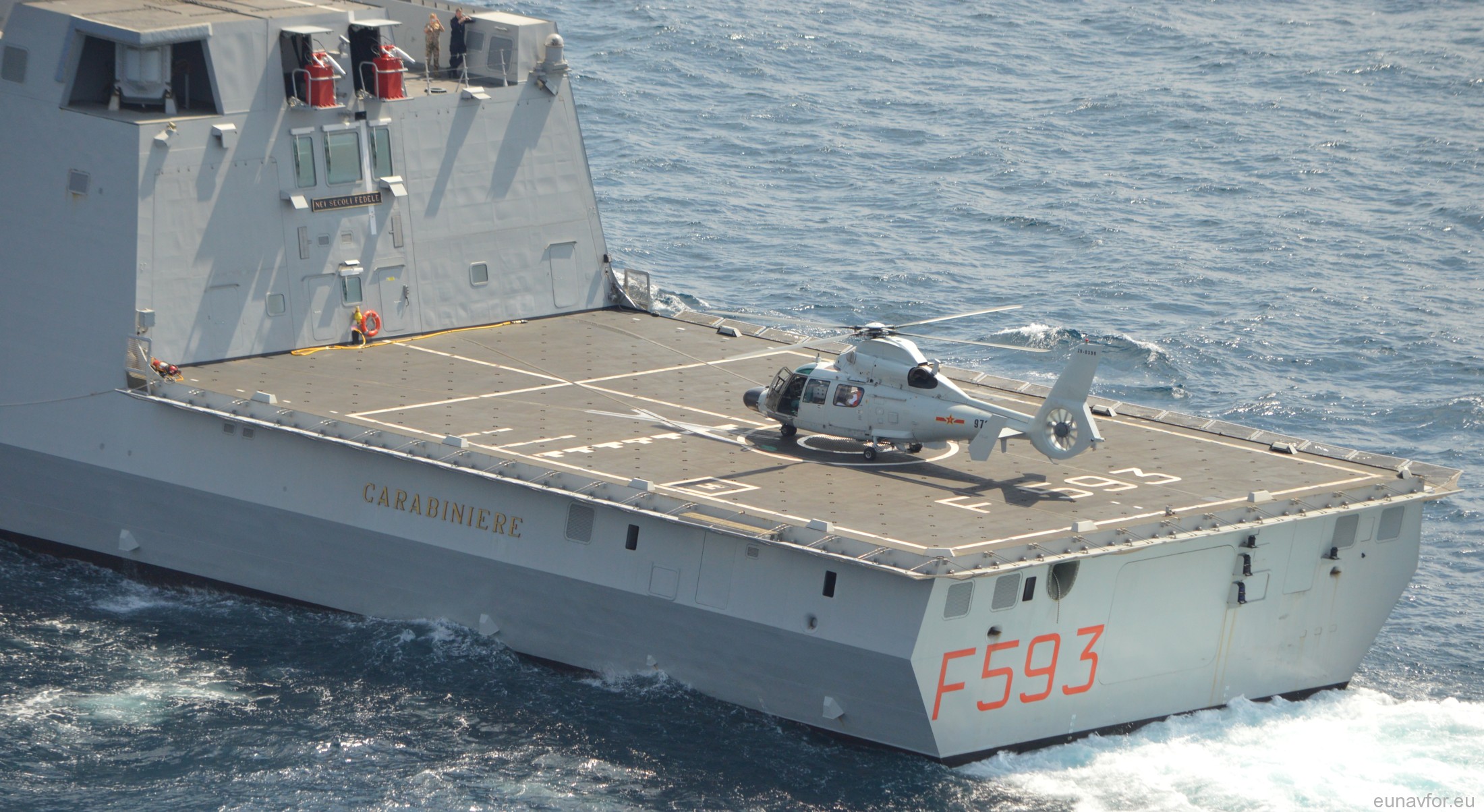 a Chinese Navy (PLAN) Harbin Z-9 helicopter on the flight deck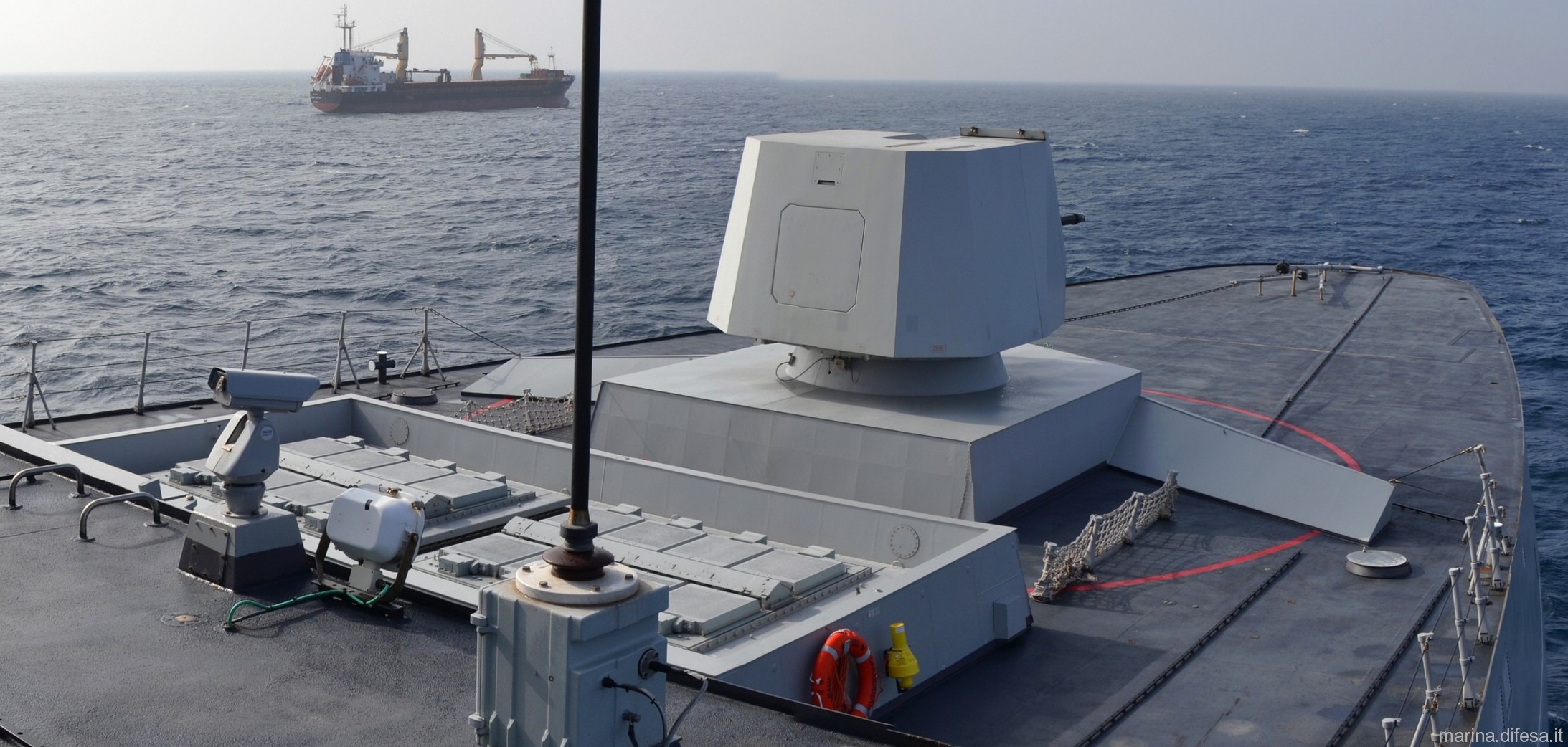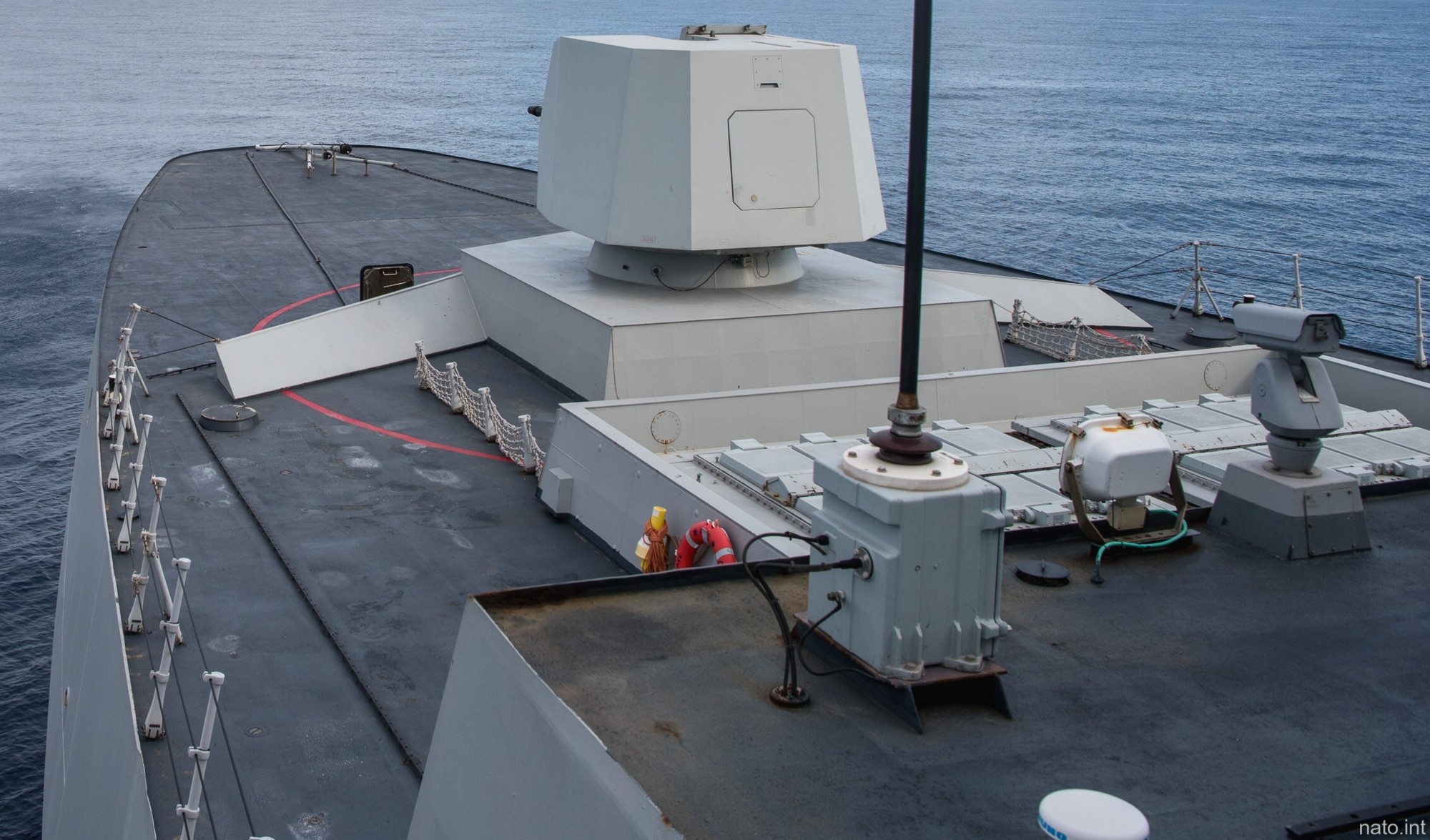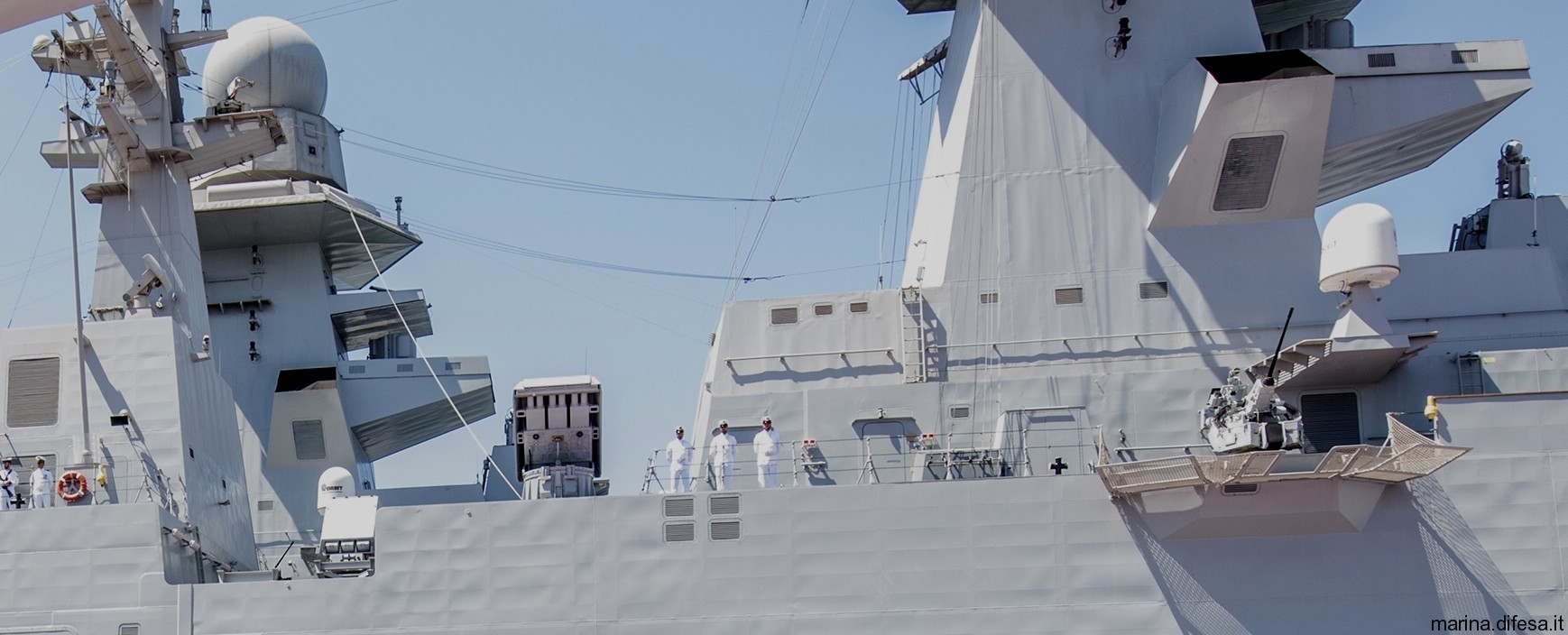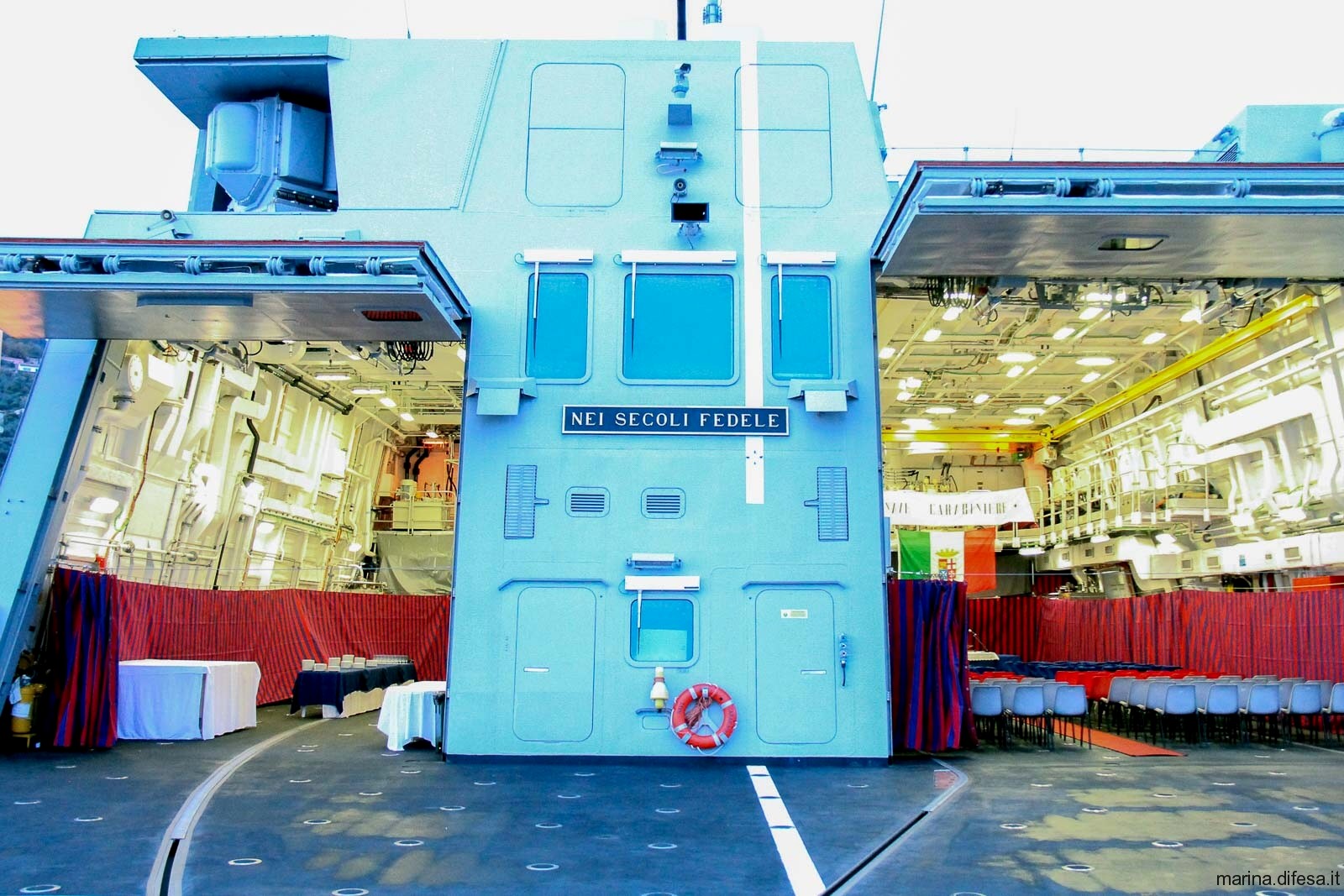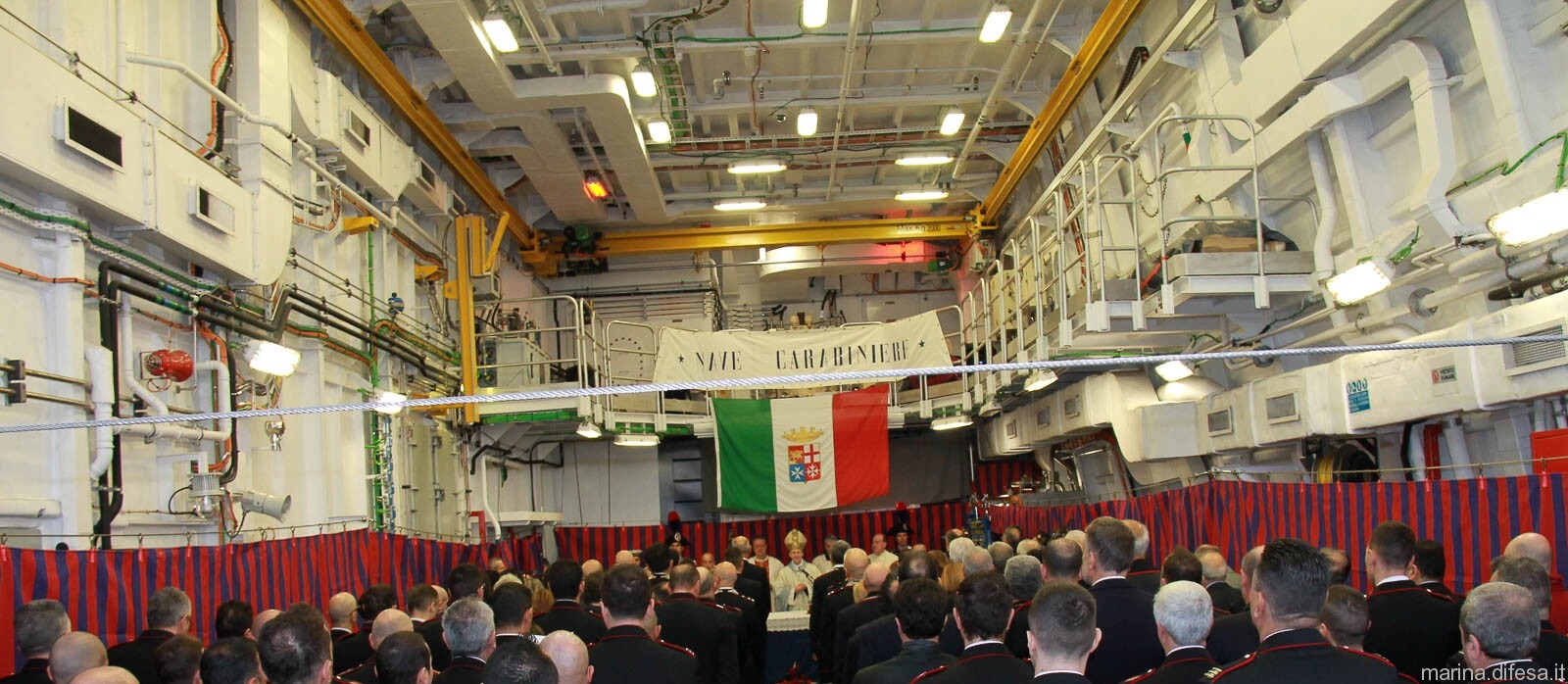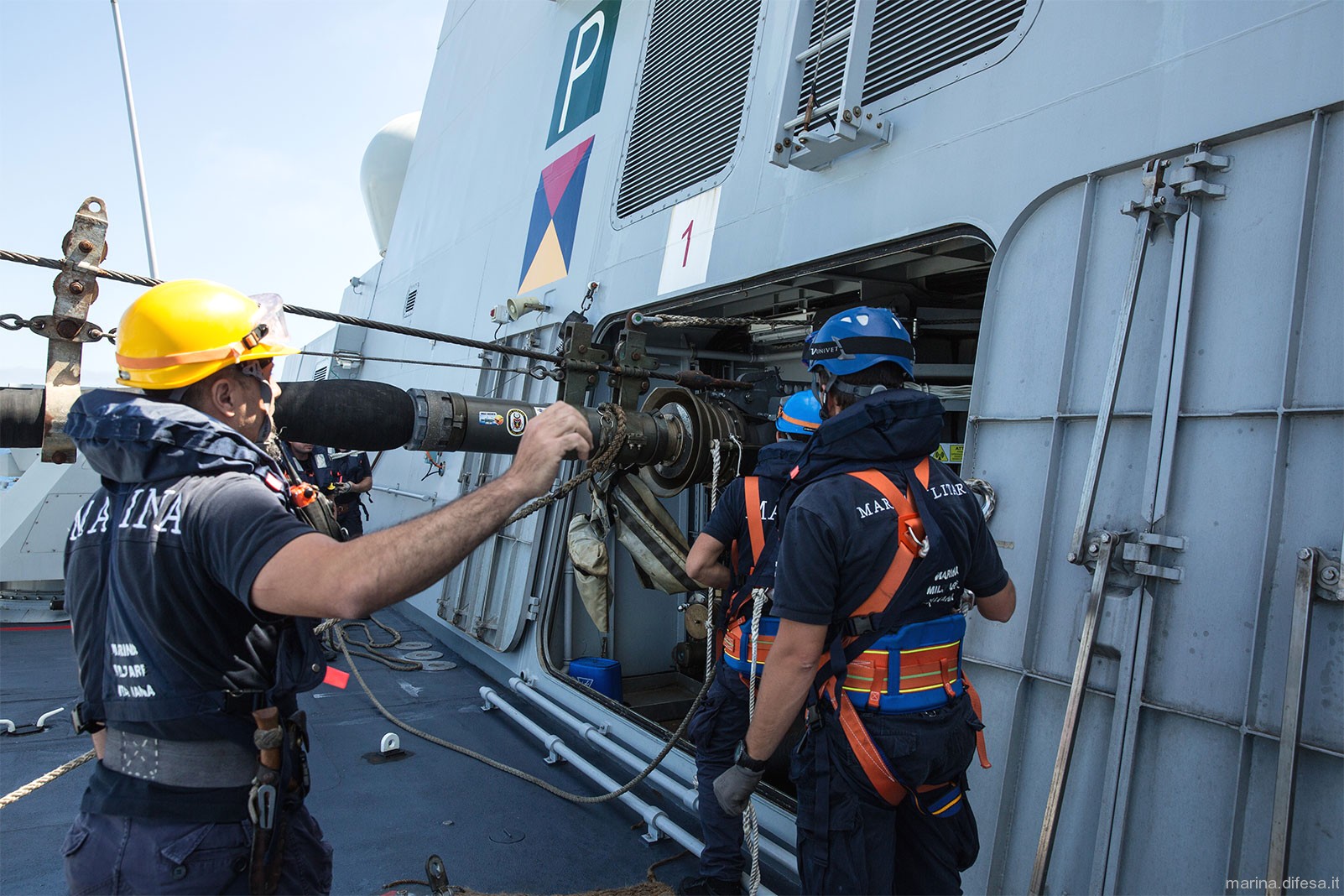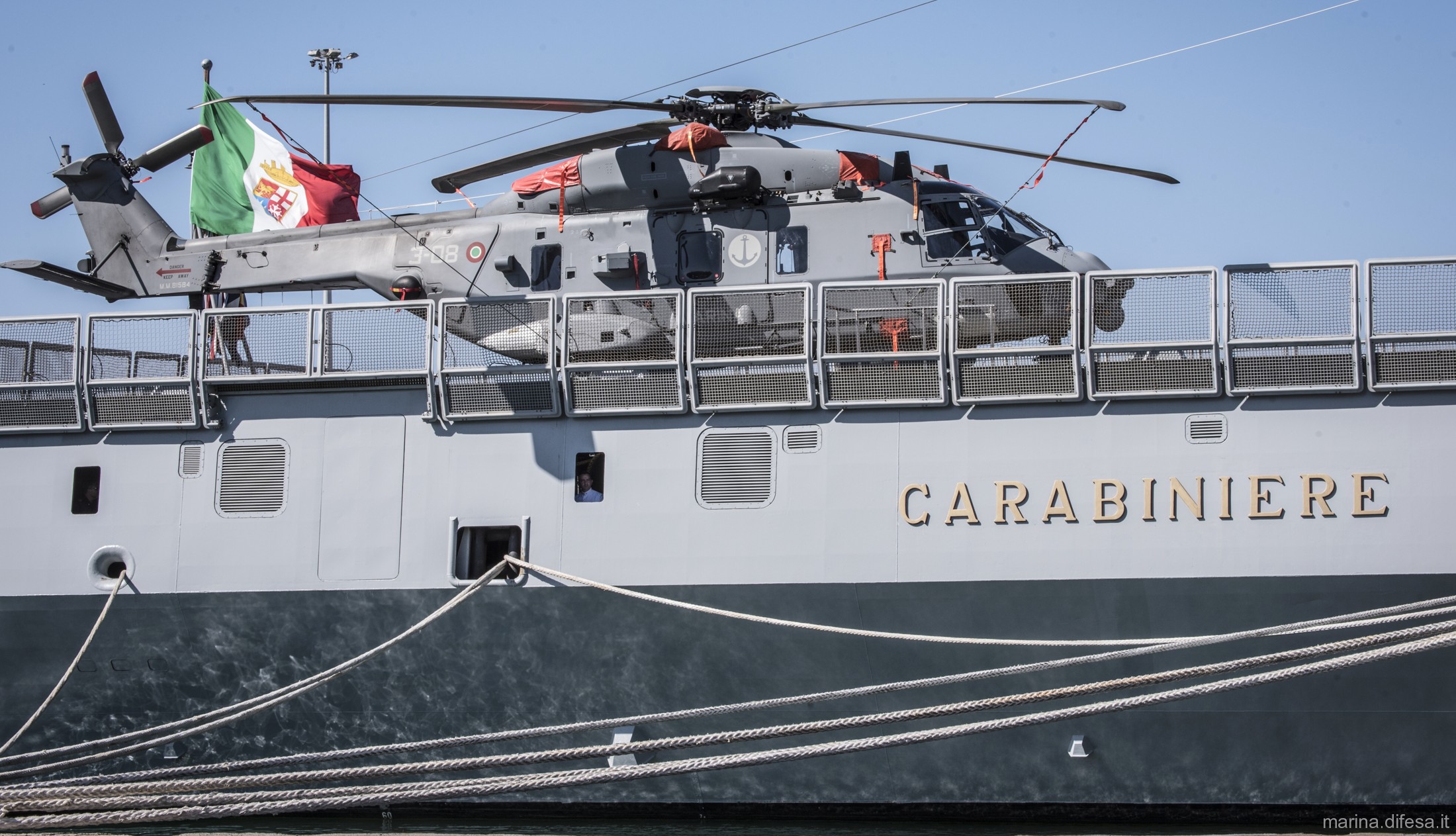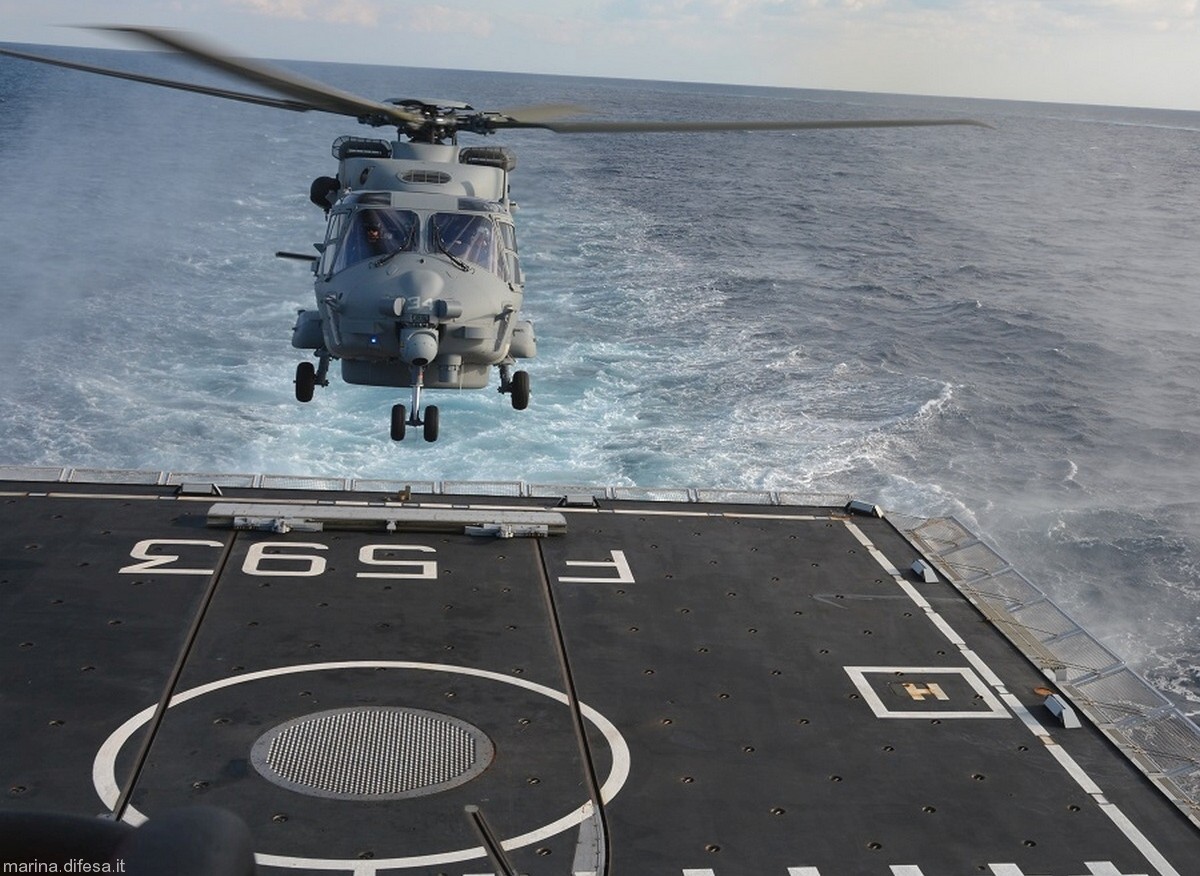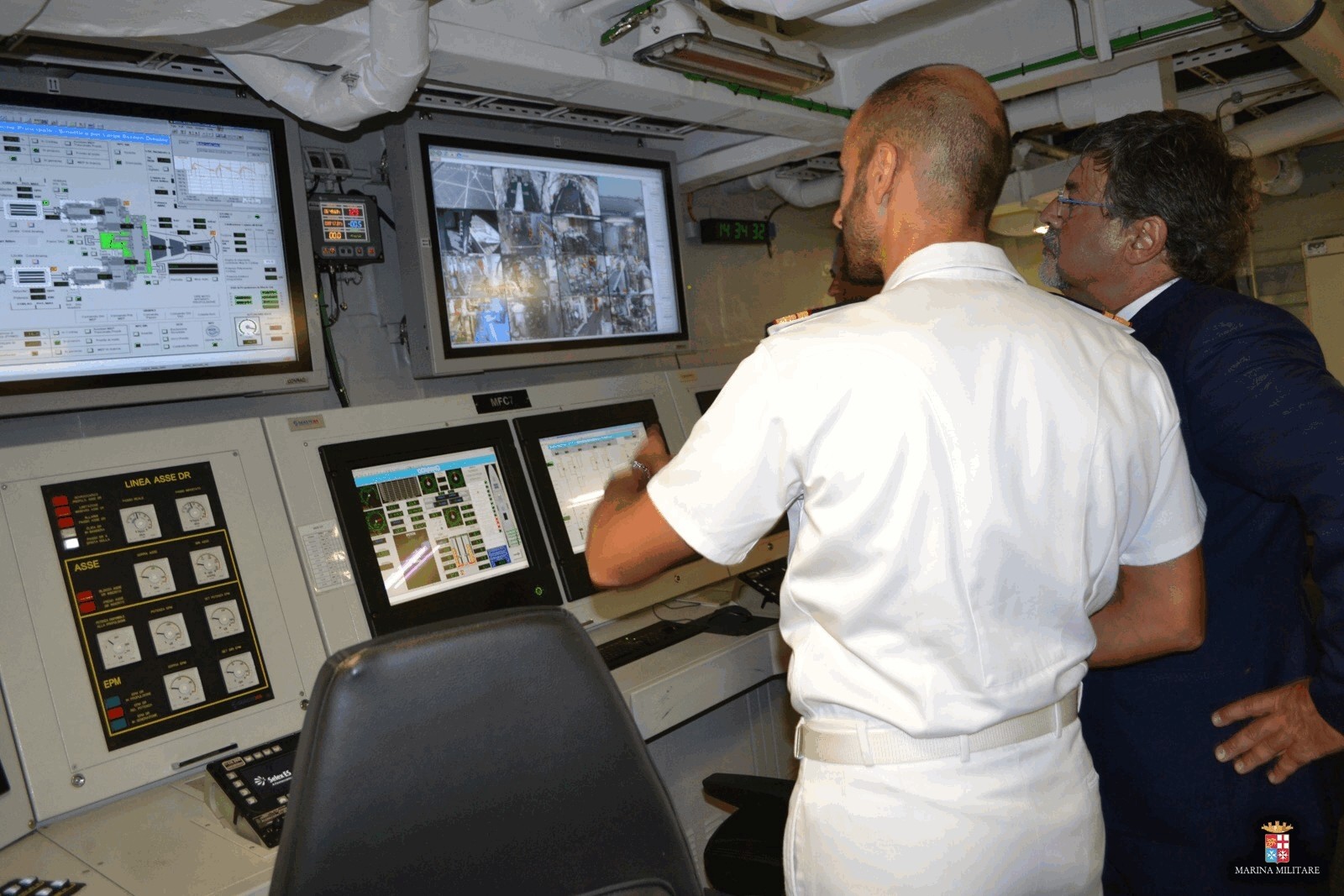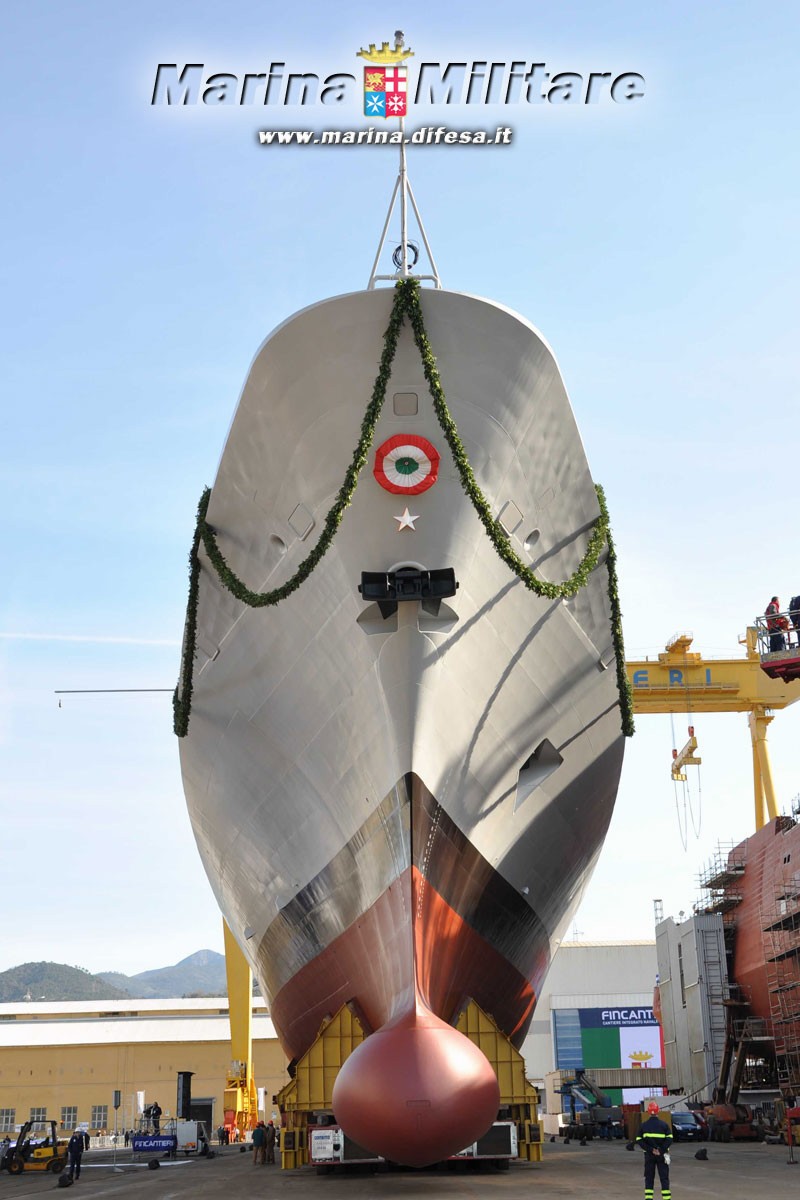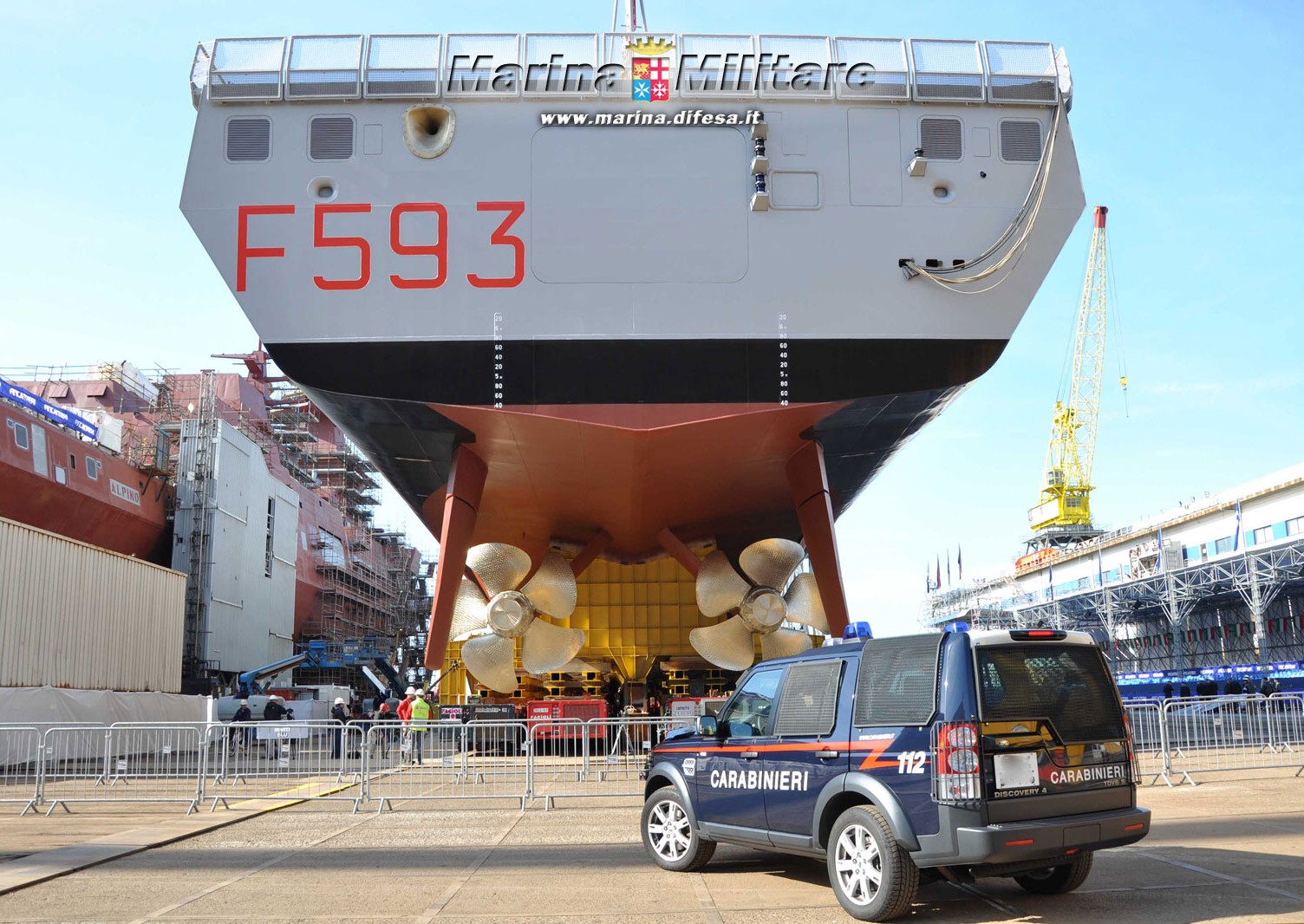 <![if !supportEmptyParas]> <![endif]>
The Carabinieri

... formally Arma dei Carabinieri, "Arm of Carabineers"; previously Corpo dei Carabinieri Reali, "Royal Carabineers Corps") are the national gendarmerie of Italy who primarily carry out domestic policing duties. It is one of Italy's main law enforcement agencies, alongside the Polizia di Stato and the Guardia di Finanza. As with the Guardia di Finanza but in contrast to the Polizia di Stato, the Carabinieri are a military force. As the fourth branch of the Italian Armed Forces, they come under the authority of the Ministry of Defence; for activities related to inland public order and security, they functionally depend on the Ministry of the Interior. In practice, there is a significant overlap between the jurisdiction of the Polizia di Stato and Carabinieri, who are contacted on separate emergency telephone numbers. Unlike the Polizia di Stato, the Carabinieri have responsibility for policing the military, and a number of members regularly participate in military missions abroad.

They were originally founded as the police force of the Kingdom of Sardinia, the forerunner of the Kingdom of Italy. During the process of Italian unification, the Carabinieri were appointed as the "First Force" of the new national military organisation. Although the Carabinieri assisted in the suppression of opposition during the rule of Benito Mussolini, they were also responsible for his downfall and many units were disbanded during World War II by Nazi Germany, which resulted in large numbers of Carabinieri joining the Italian resistance movement.

In 2001, they were separated from the Army to become a separate branch of the Italian Armed Forces. Carabinieri have policing powers that can be exercised at any time and in any part of the country, and they are always permitted to carry their assigned weapon as personal equipment (Beretta 92FS pistols).

The Carabinieri are often referred to as "La Benemerita" (The Reputable or The Meritorious) as they are a trusted and prestigious law enforcement institution in Italy. The first official account of the use of this term to refer to the Carabinieri dates back to June 24, 1864.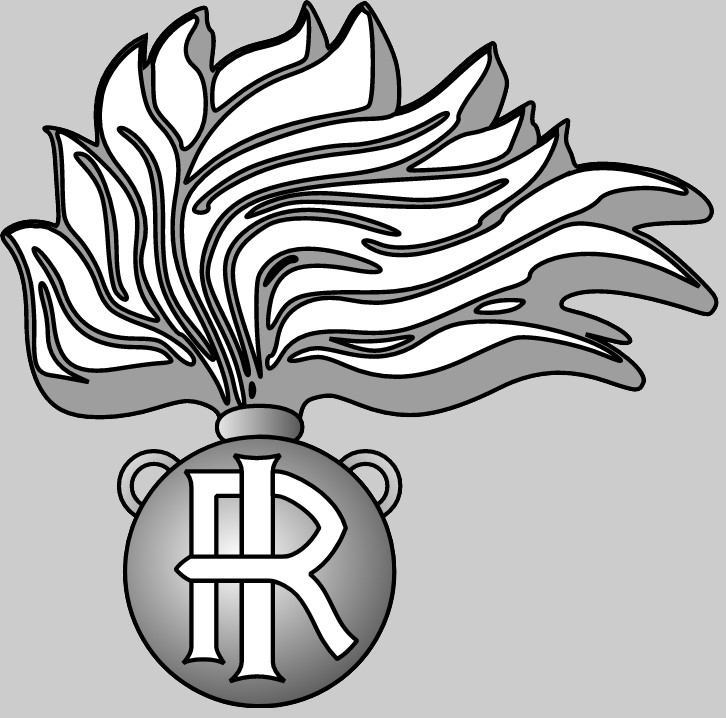 crest of the Carabiniere Forces
<![if !supportEmptyParas]> <![endif]>
ITS Carabiniere (F 593):

... history wanted

>> see also: F 581 ITS Carabiniere (Alpino class Frigate / 1968-2008)
<![if !supportEmptyParas]> <![endif]>
patches + more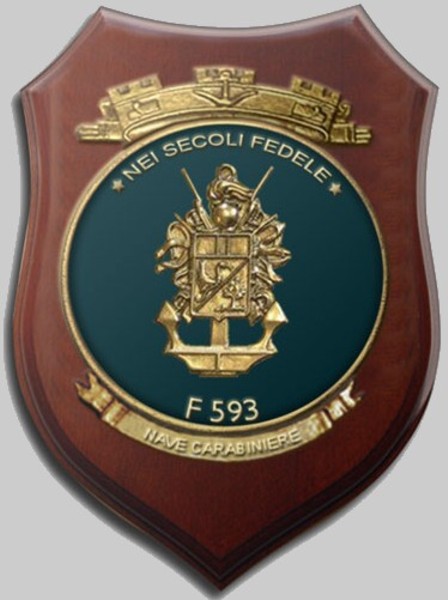 <![if !supportEmptyParas]> <![endif]>
|
seaforces.org
|
Italian Navy start page
|