HOME | US Navy - ships | US Navy - air units | USMC - air units | International Navies | Weapon Systems | Special Reports
Italian Navy / Marina Militare Italiana - Guided Missile Destroyer
D 551 ITS Audace
10/22
Type, class: Guided Missile Destroyer / DDG; Audace class
Builder: Cantieri Navali Riuniti del Tirreno SpA, Riva Trigoso, Italy
STATUS:
Laid down: April 17, 1968
Launched: October 2, 1971
Commissioned: November 16, 1972
Decommissioned: September 28, 2006
Fate: towed to Aliaga, Turkey / finally scrapped
Namesake:
Audace = audacious
Ships Motto:
GLORIA AUDACIAE COMES

Technical Data:
see
INFO > Audace class Guided Missile Destroyer
<![if !supportEmptyParas]> <![endif]>
images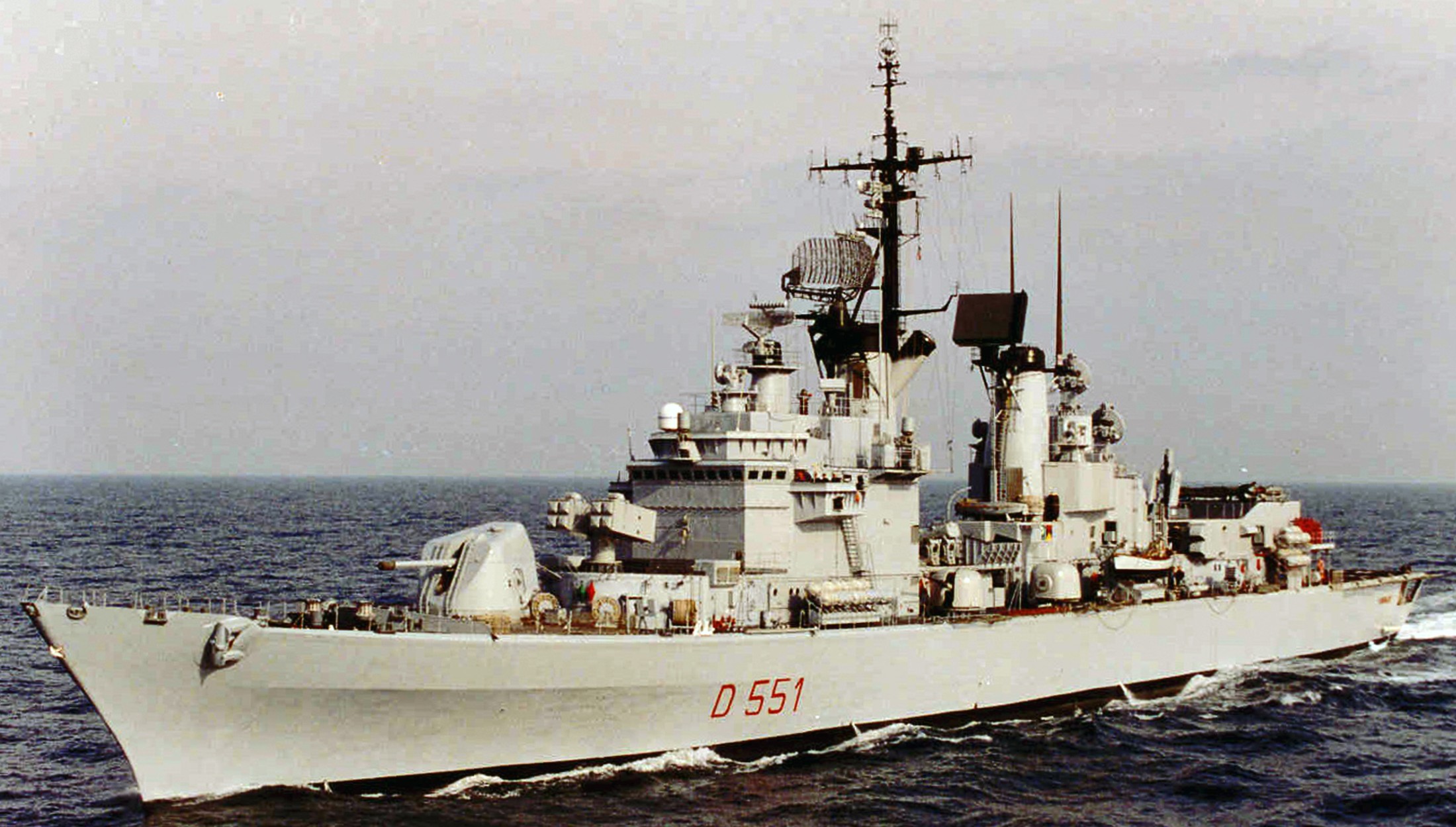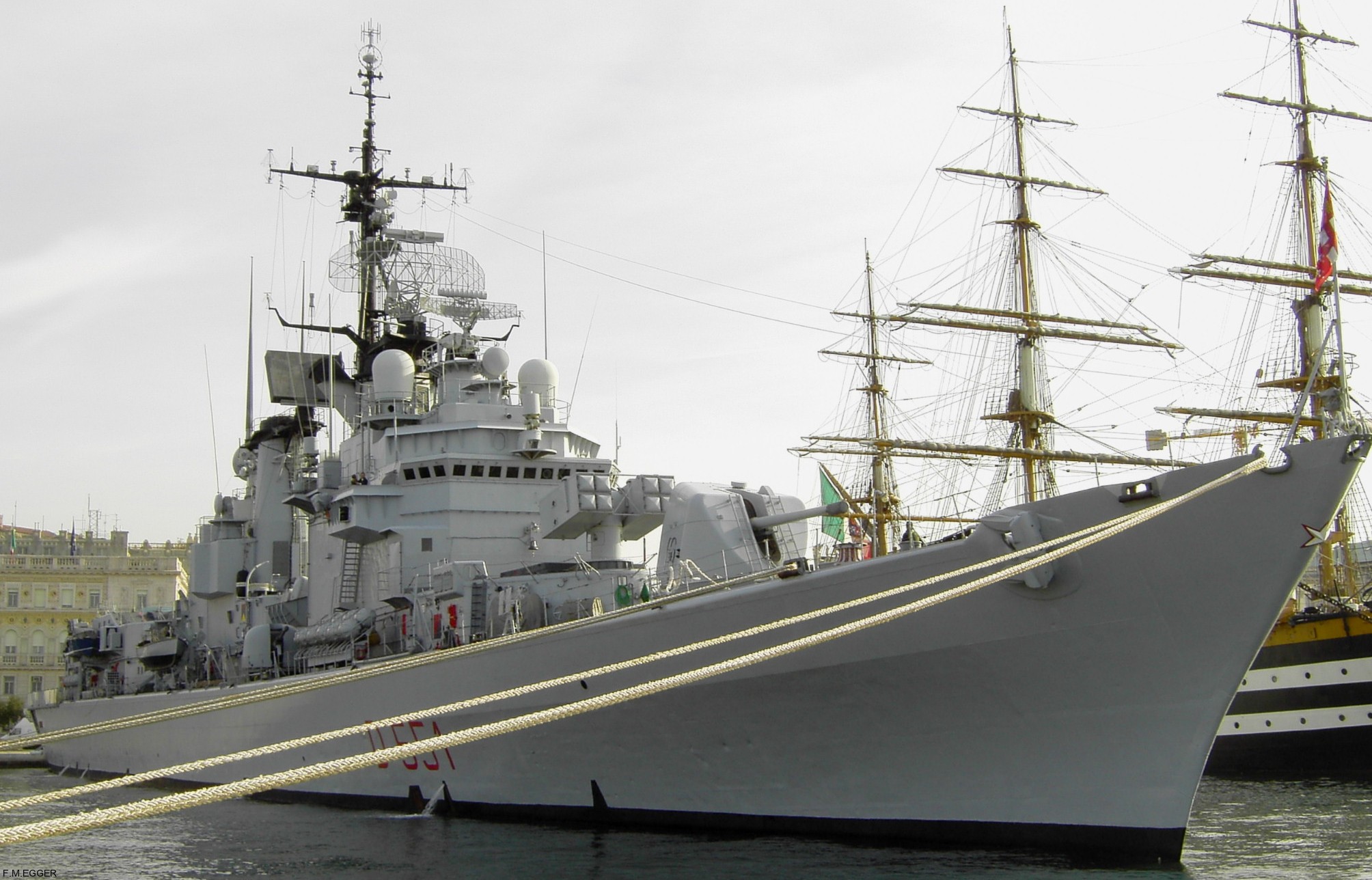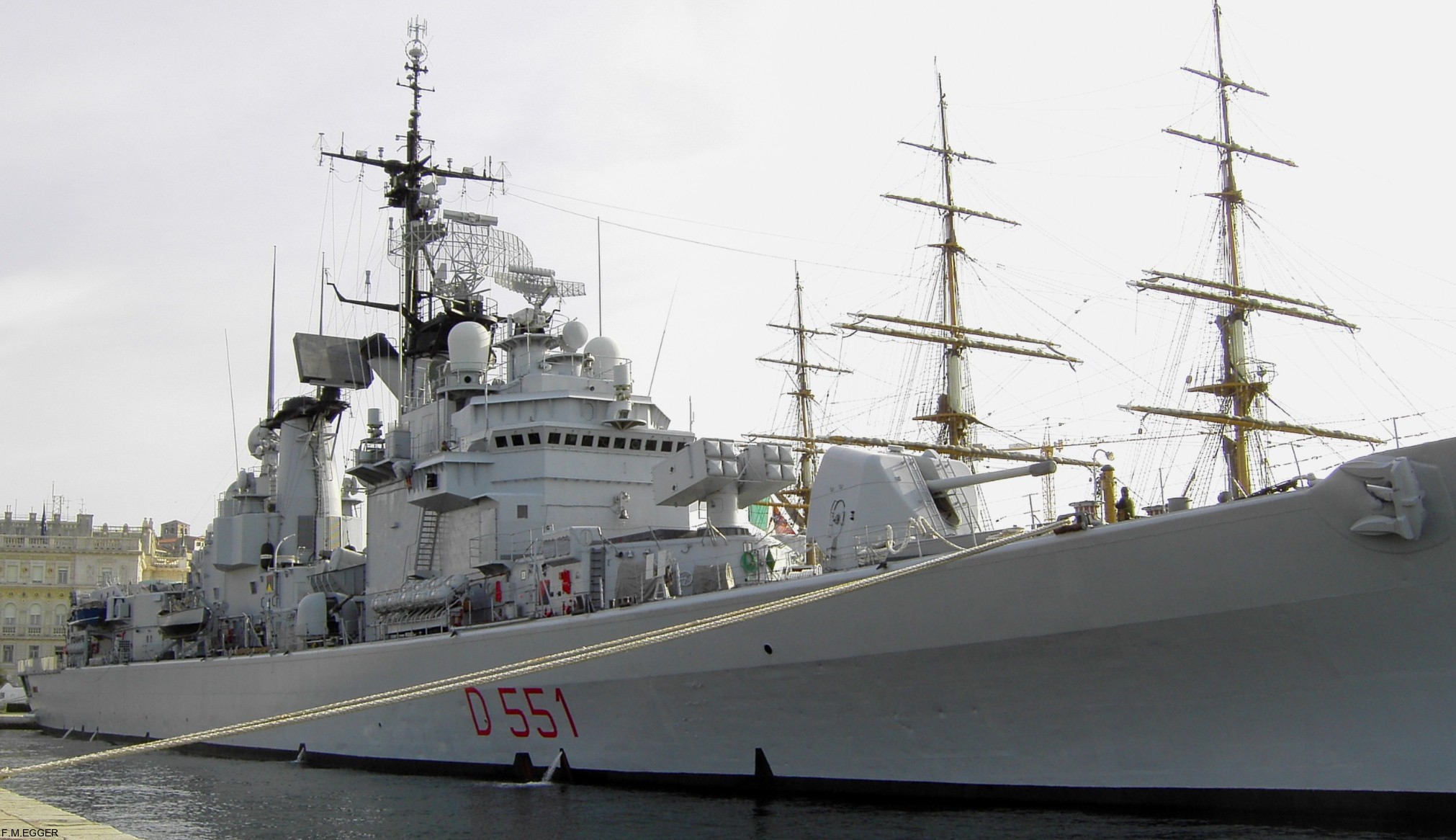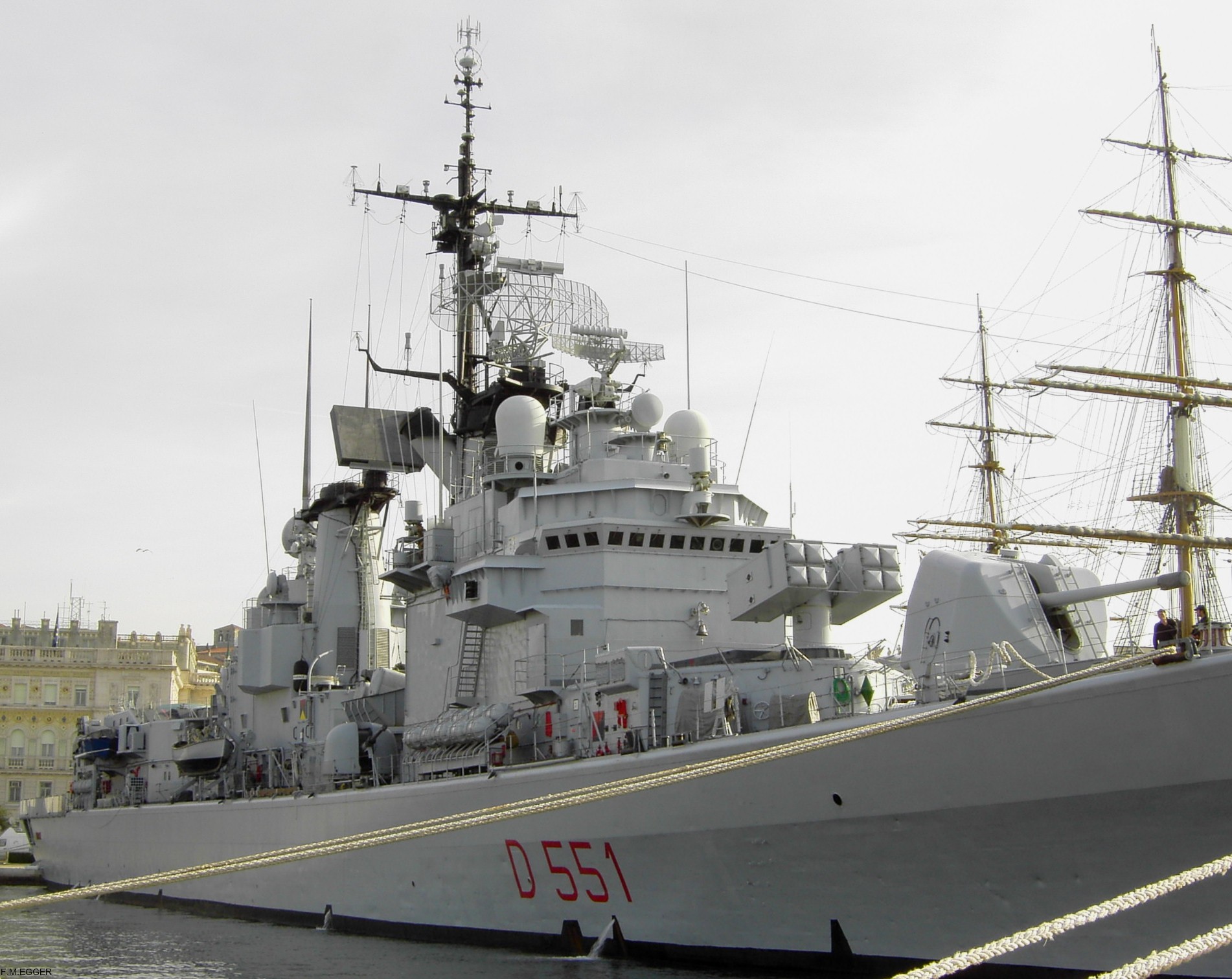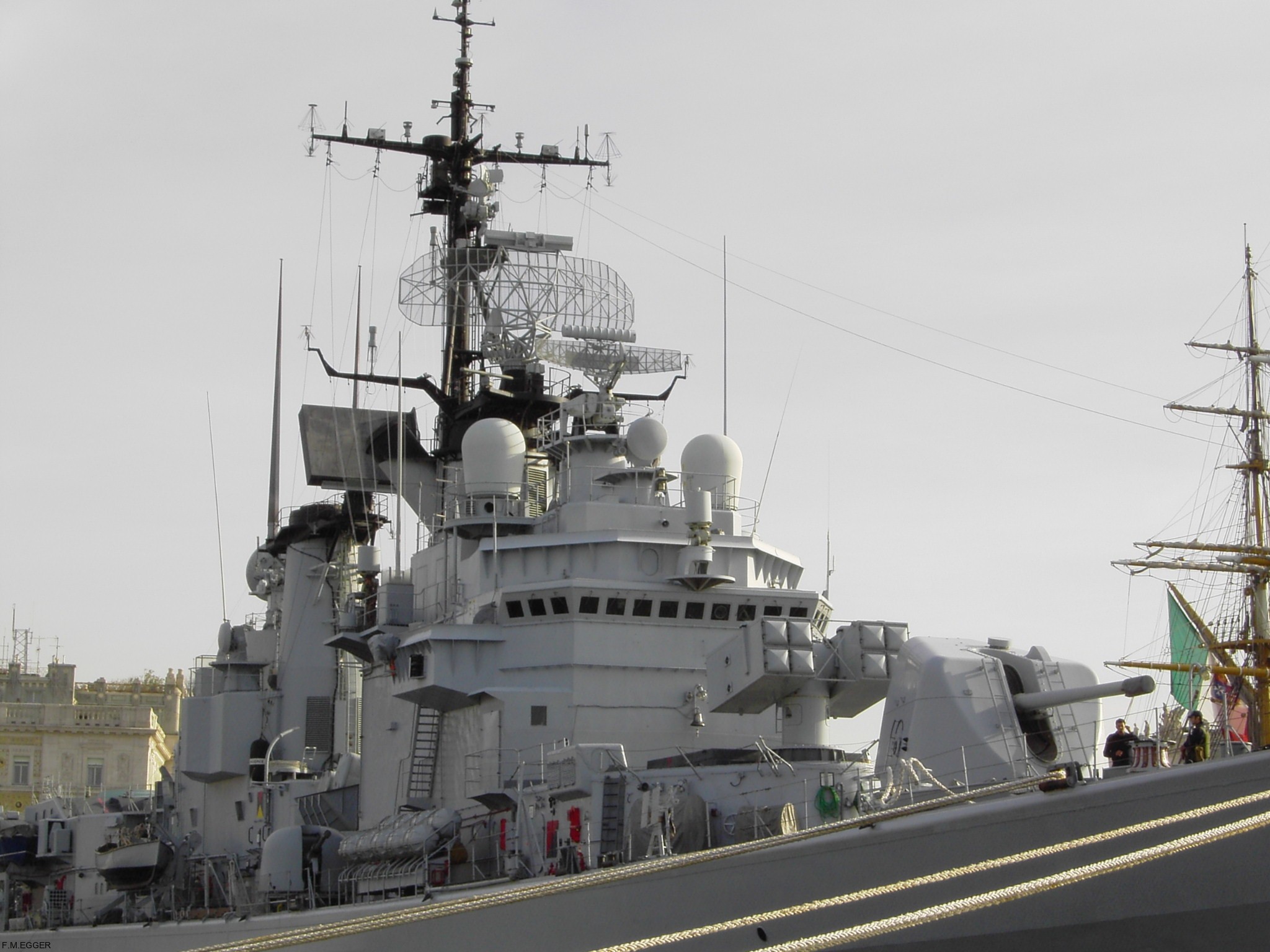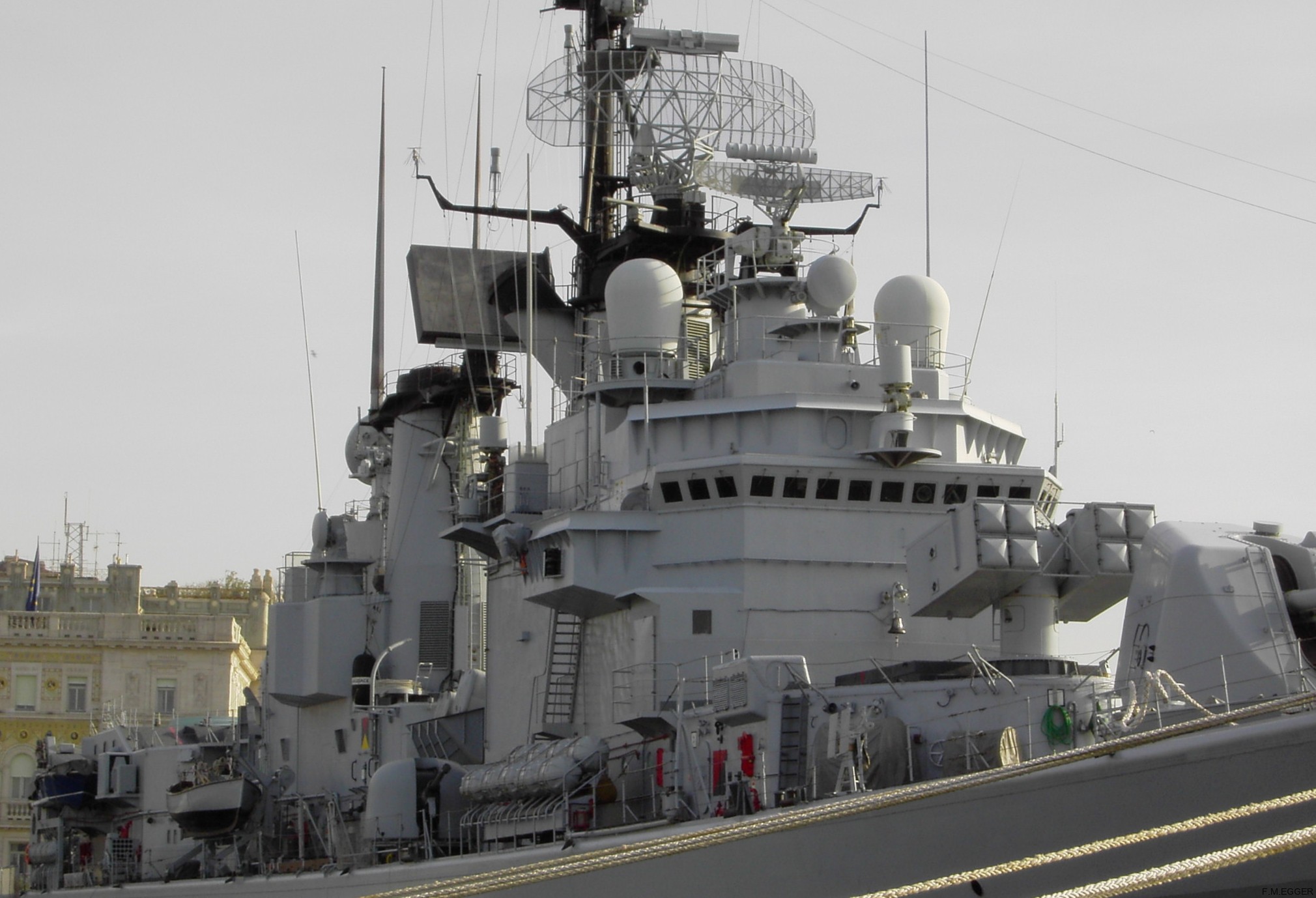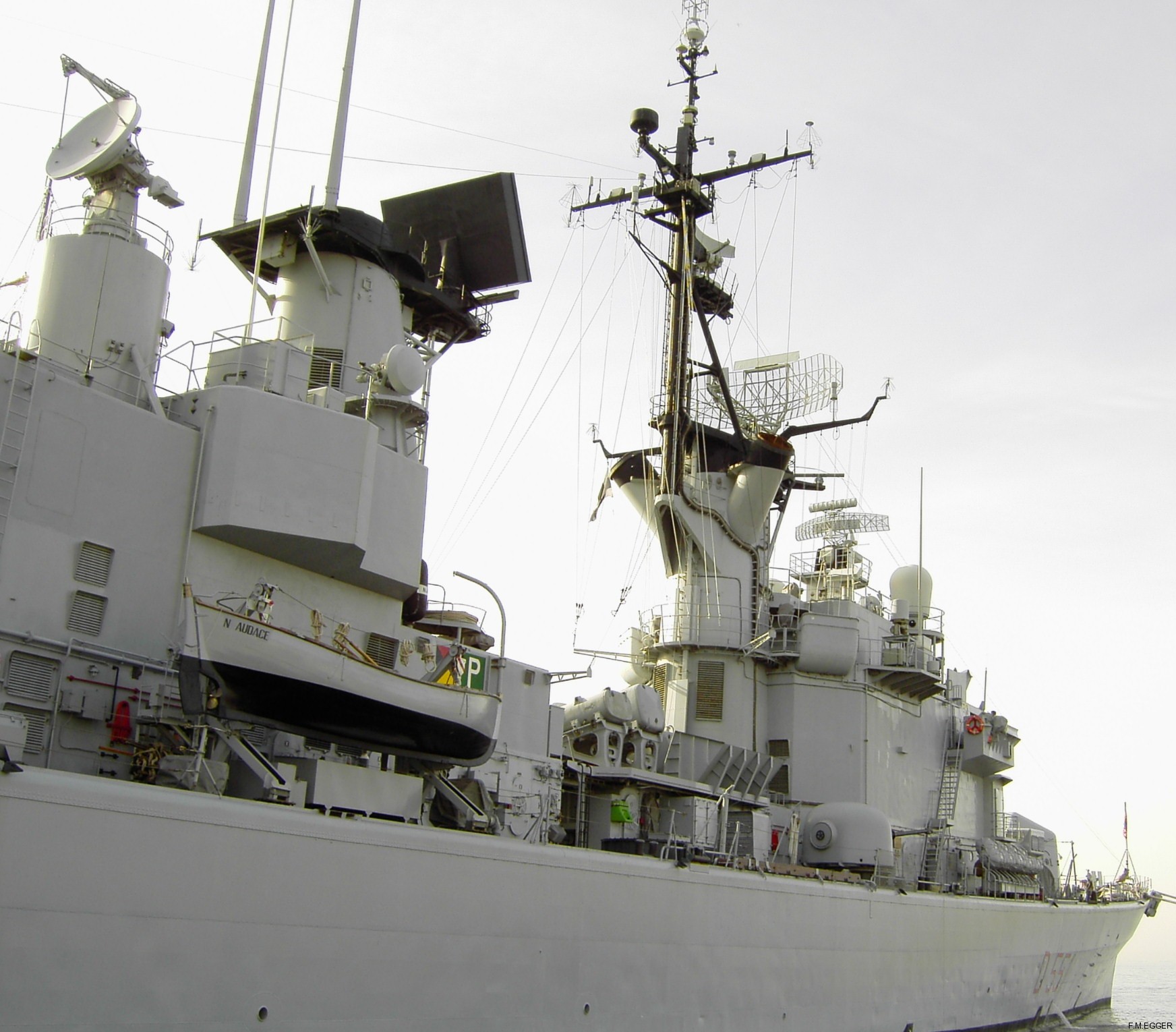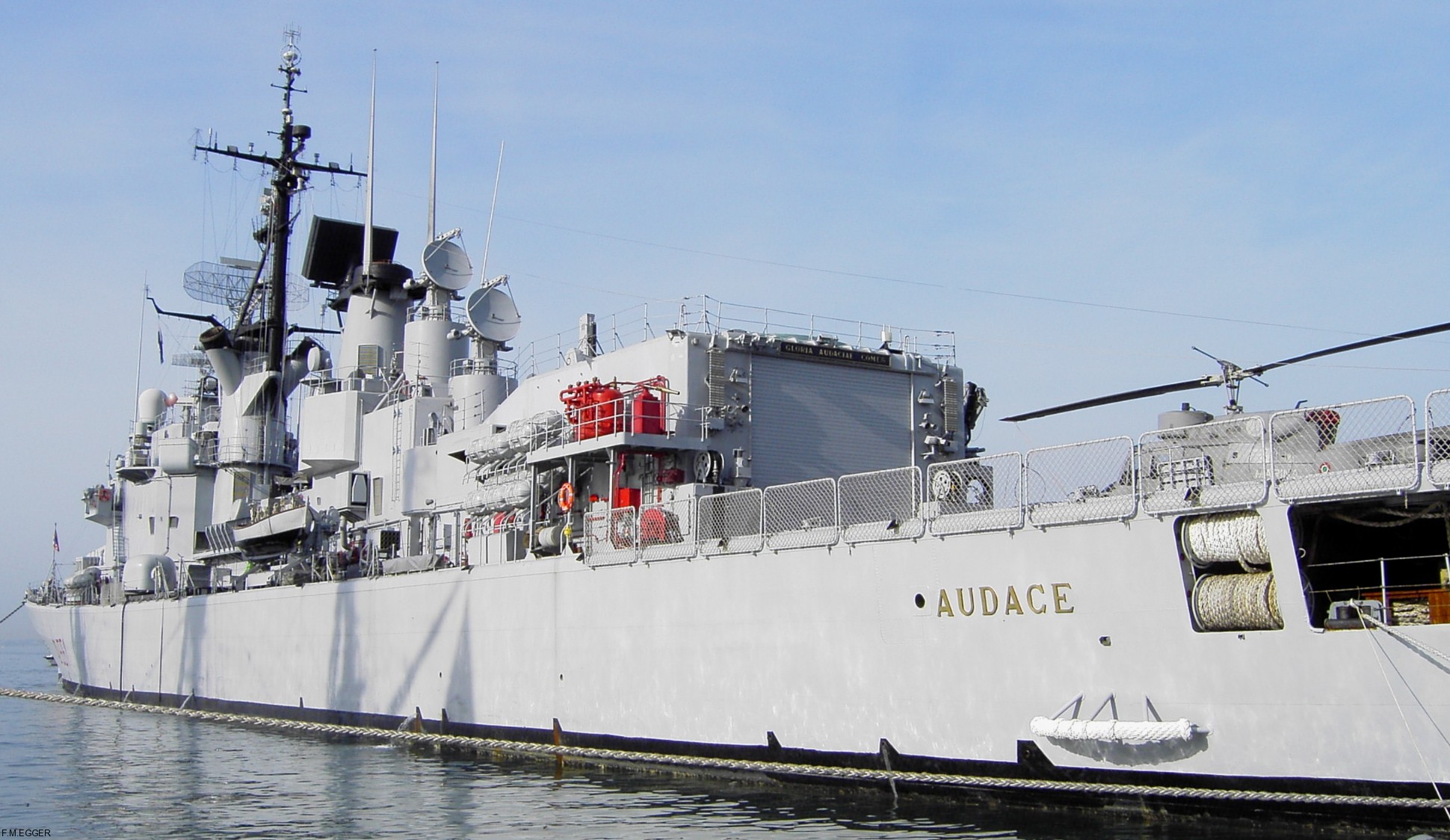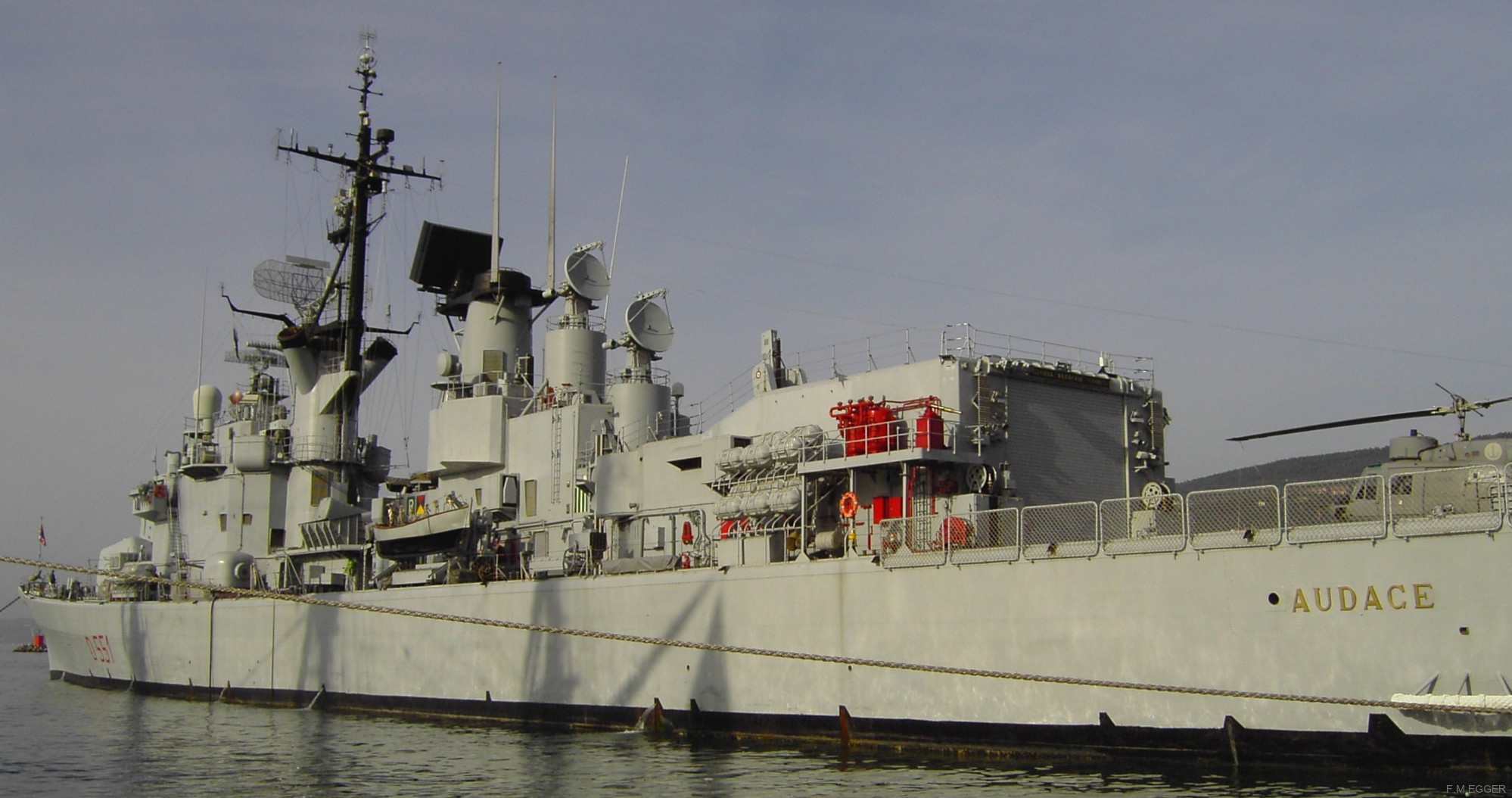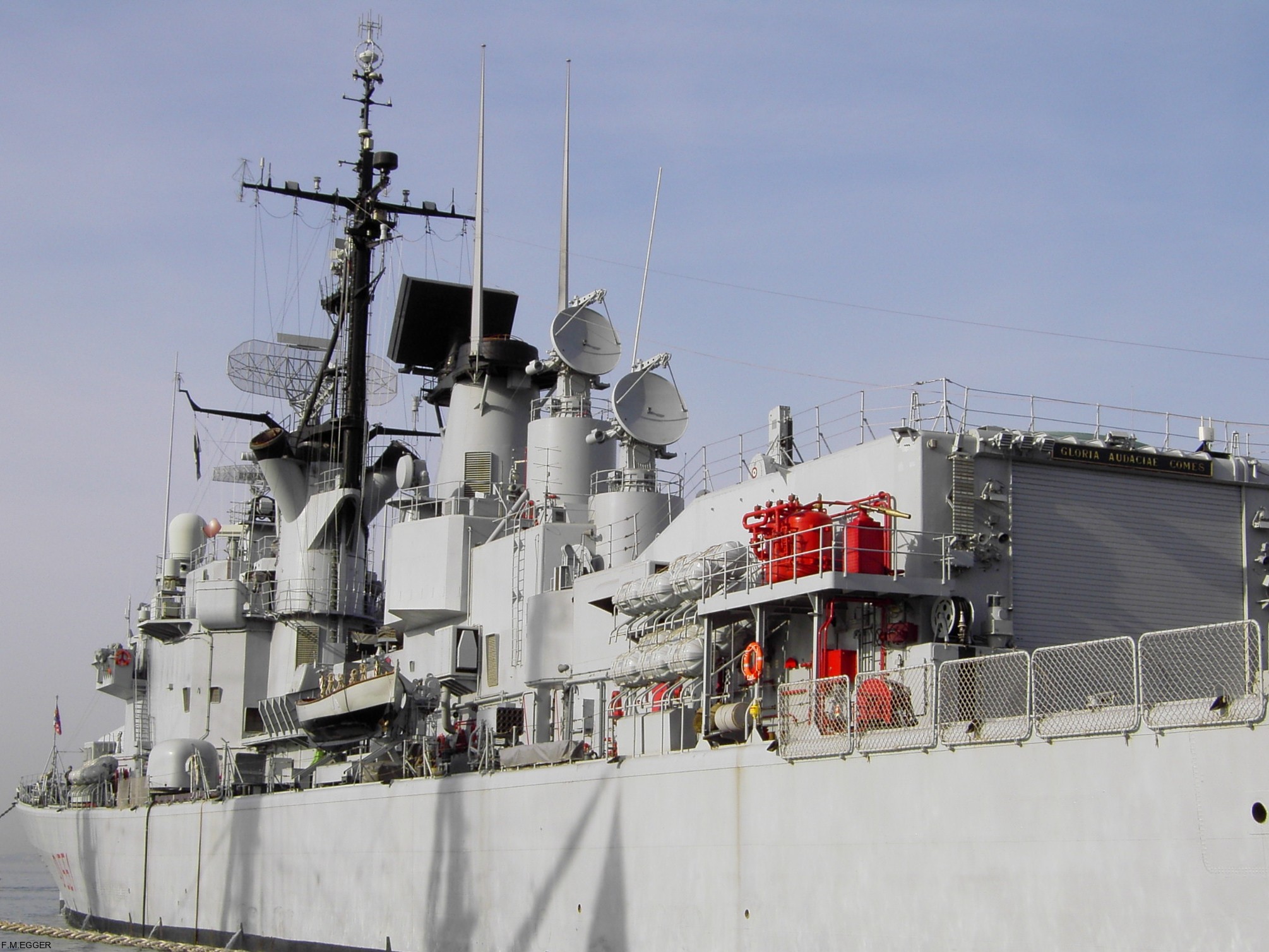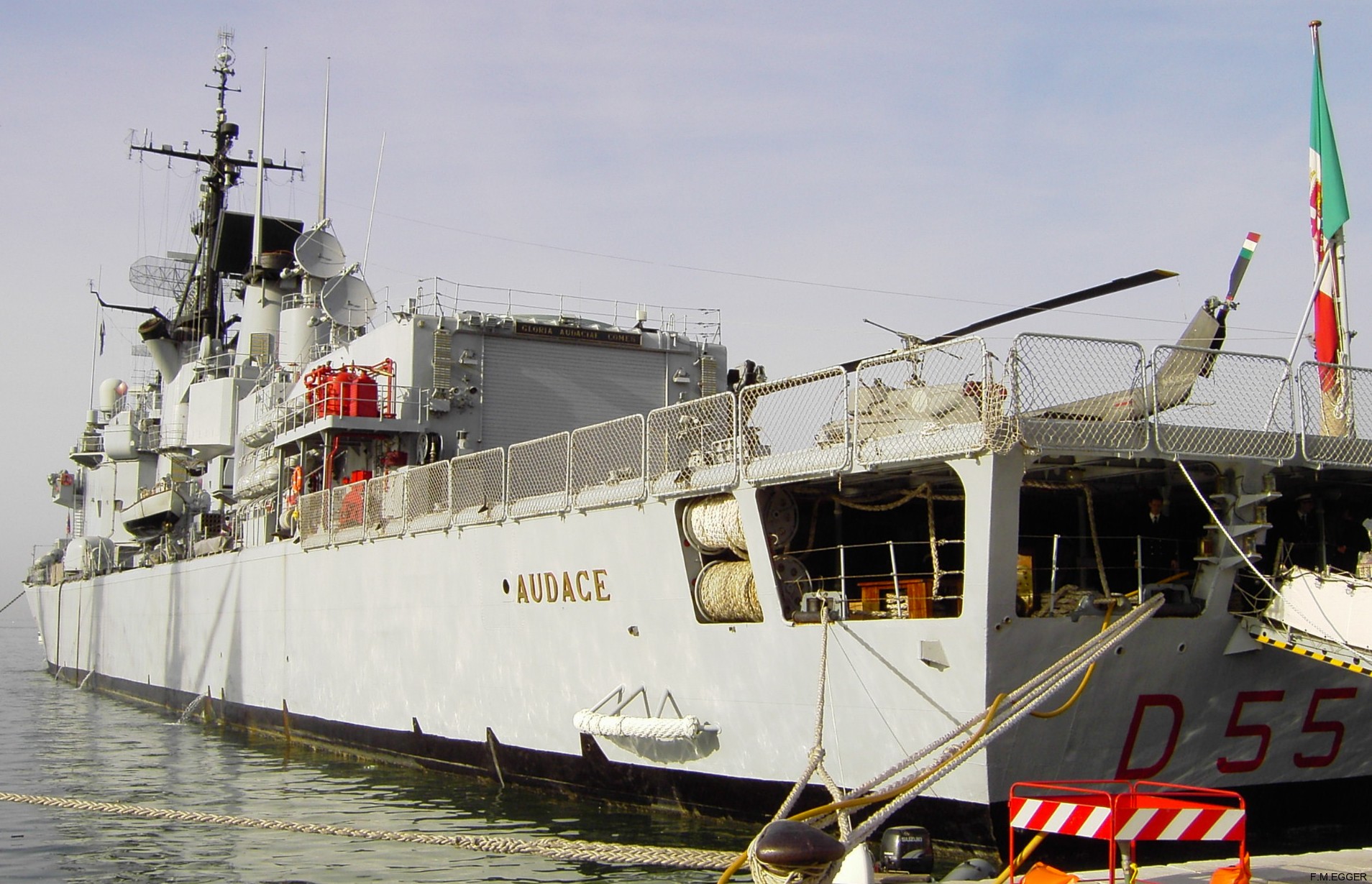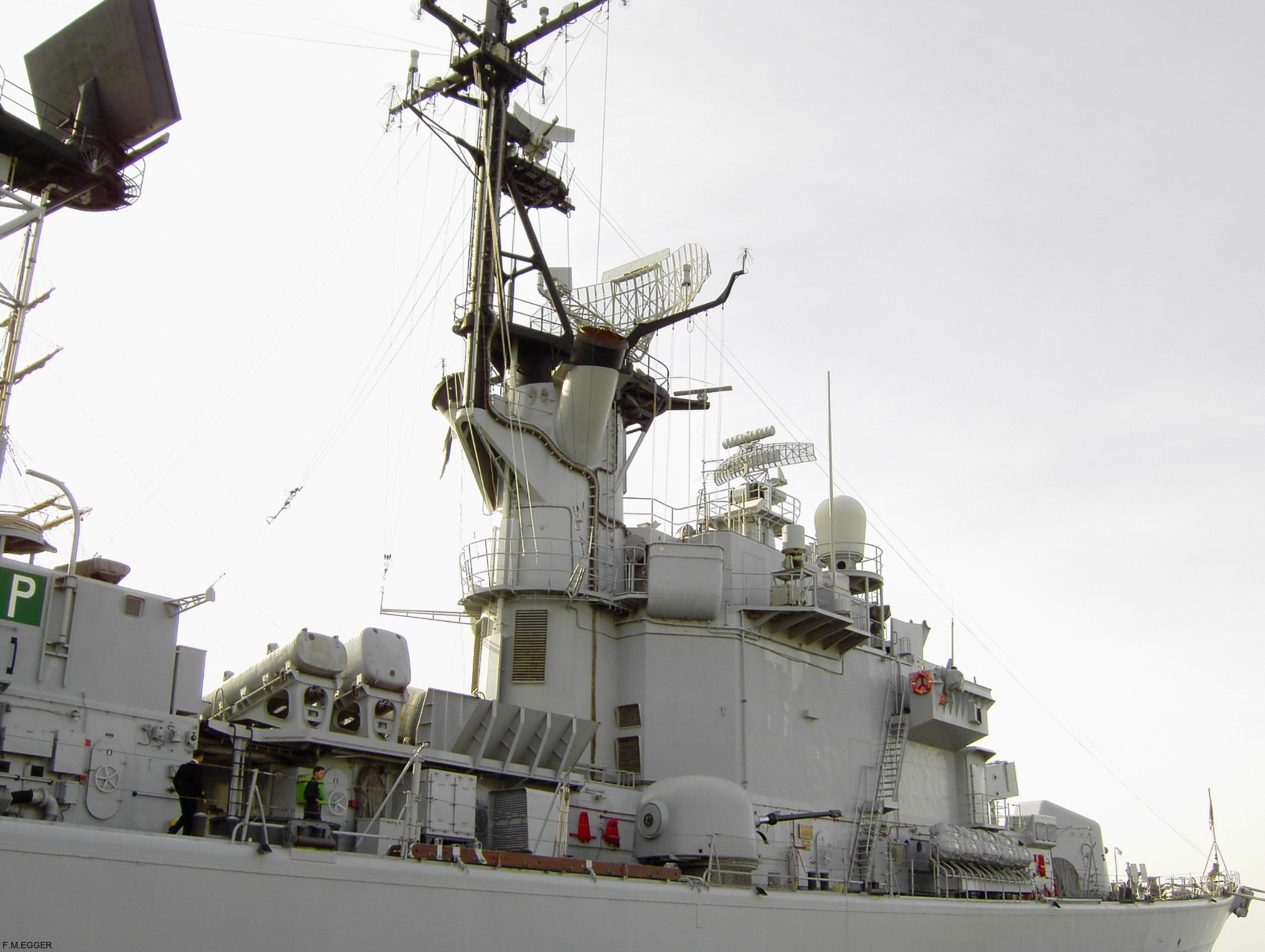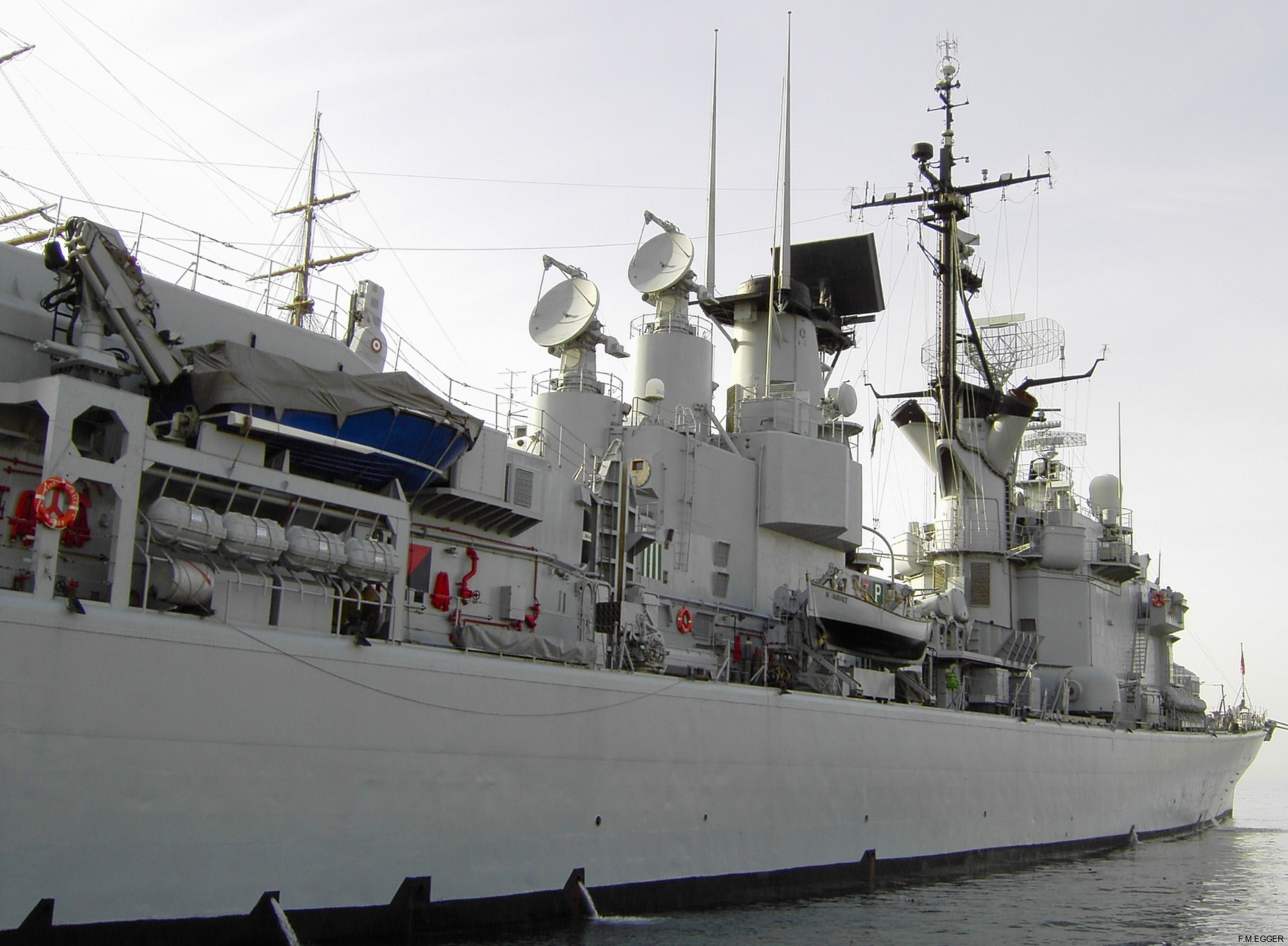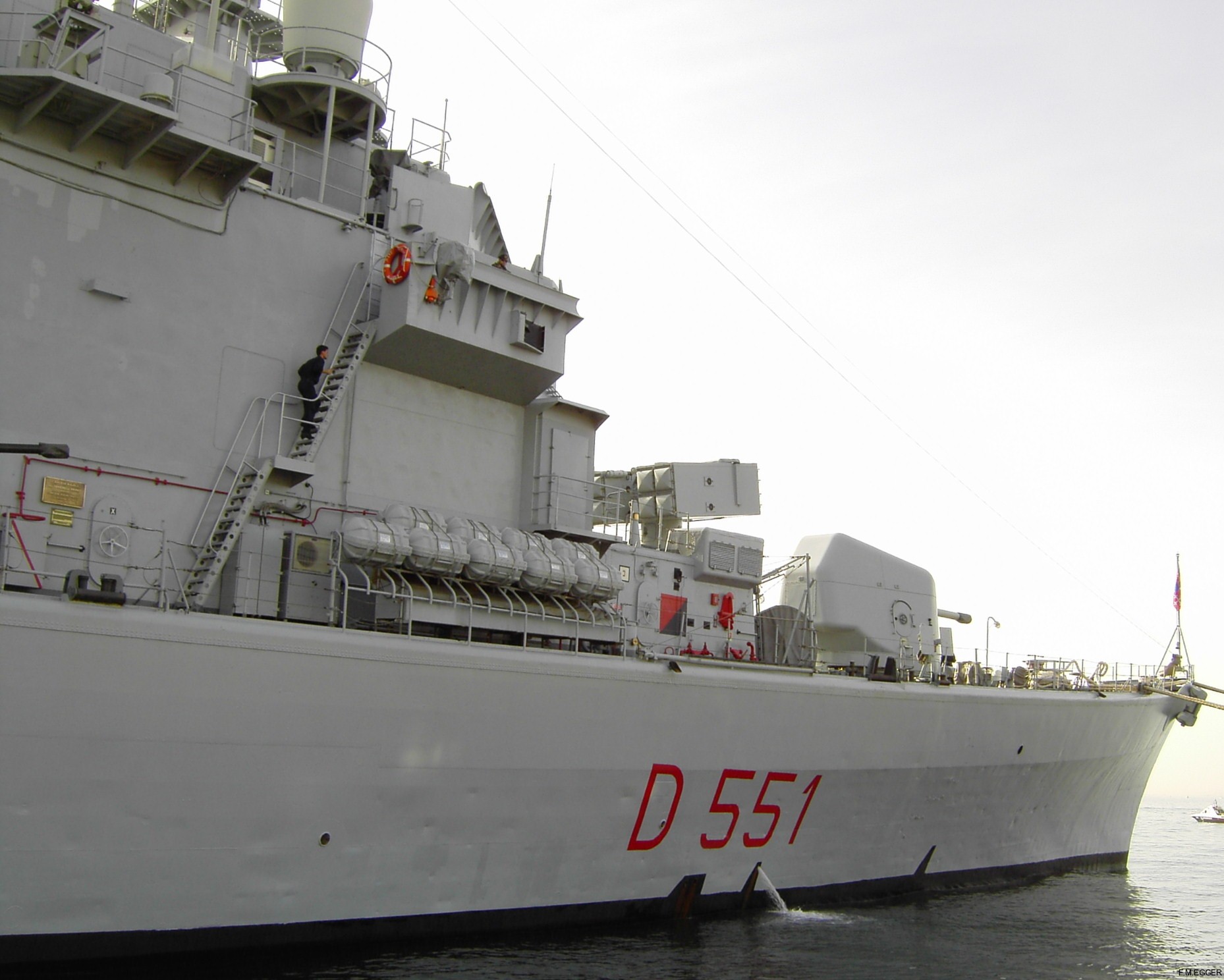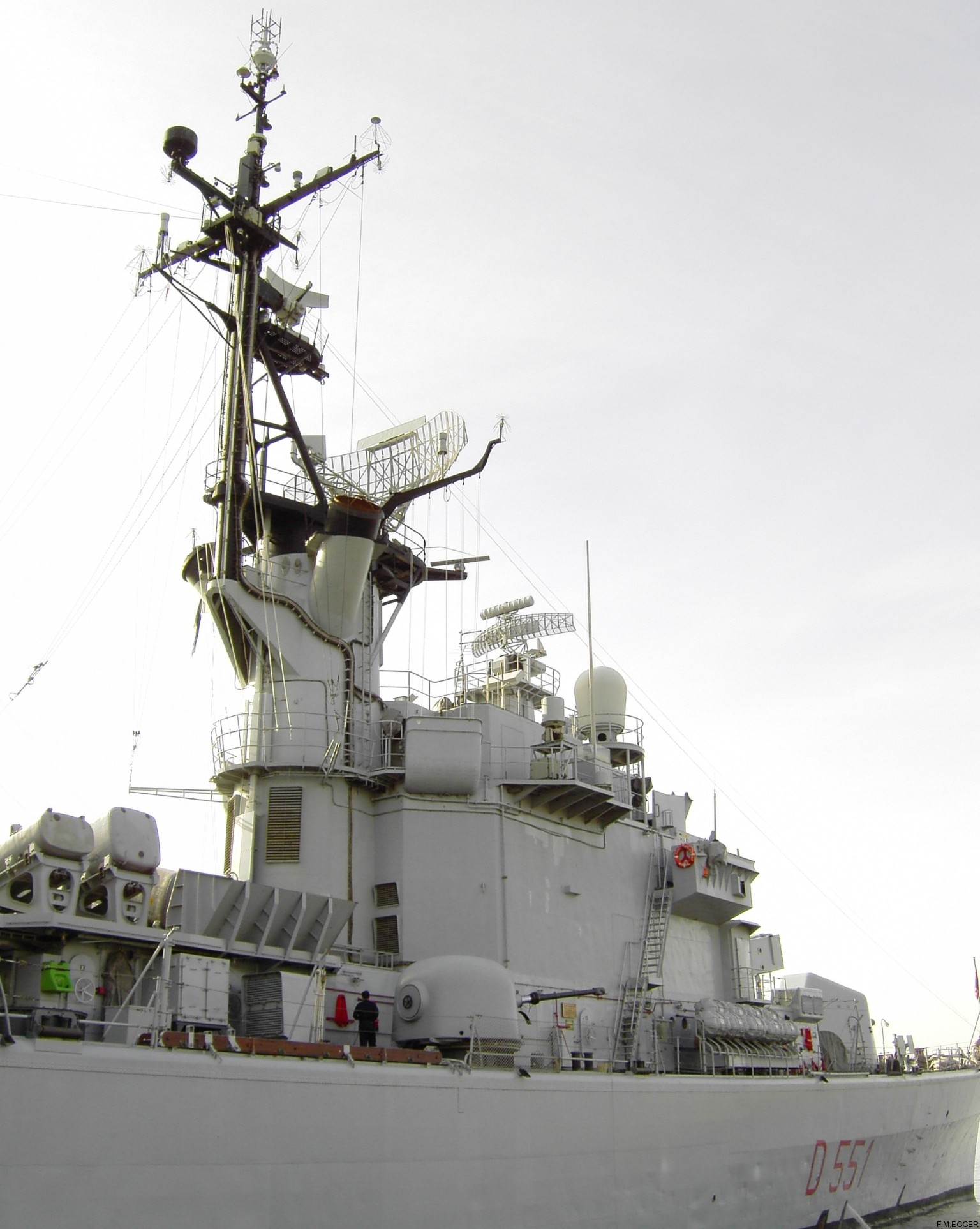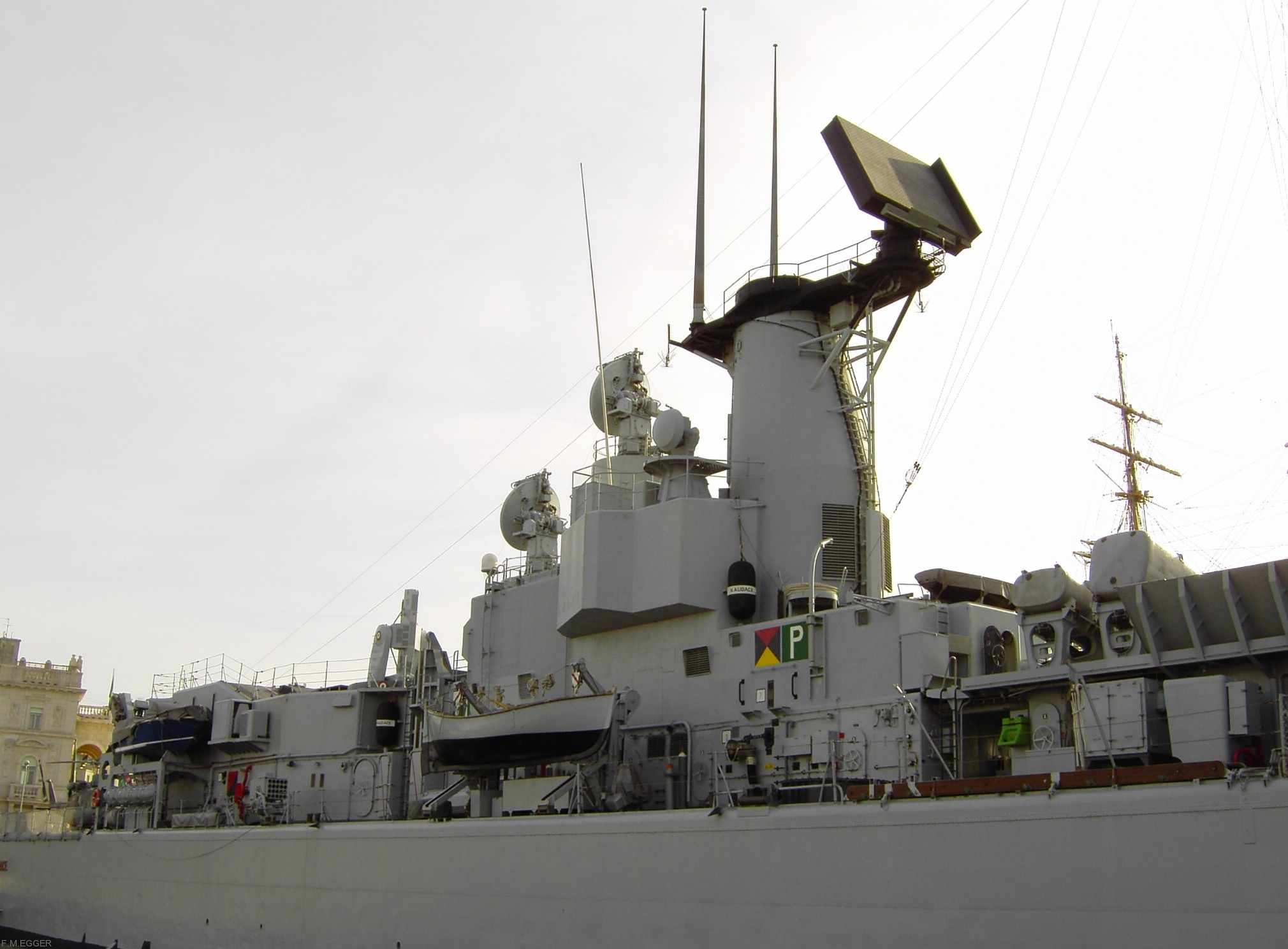 2 x AN/SPG-51 target illumination radars / SPS-52C 3D air search radar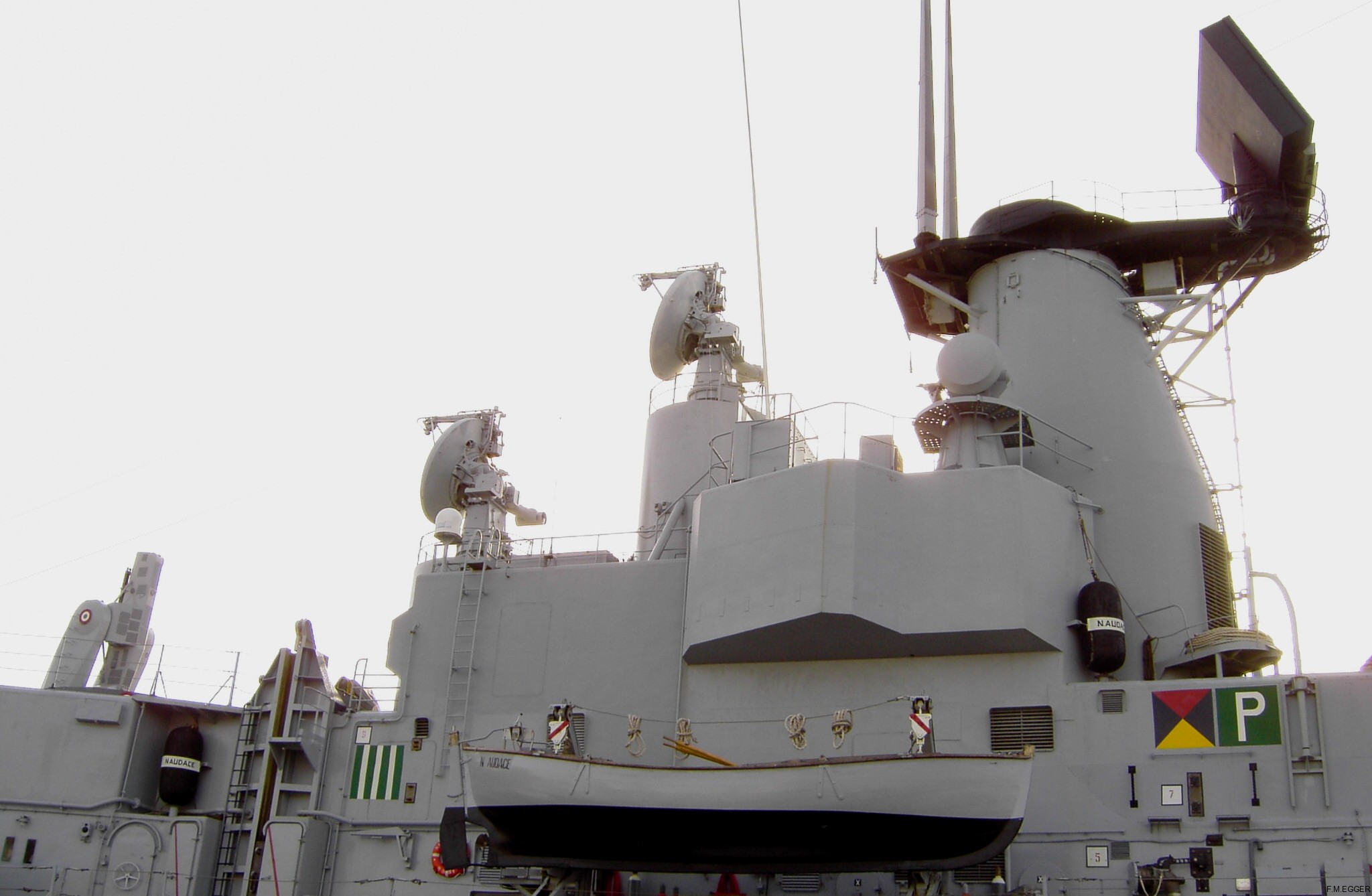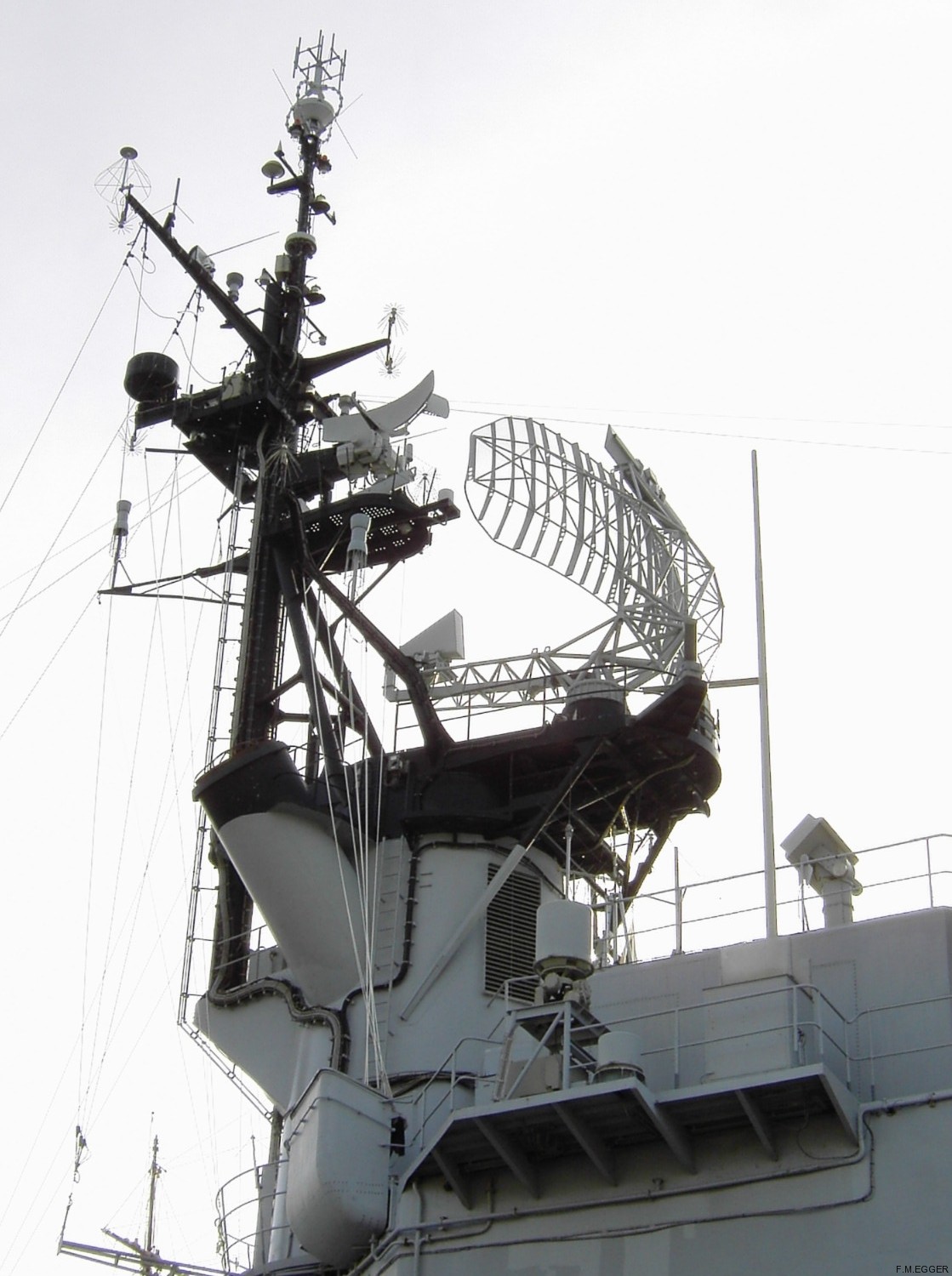 MM/SPS 768 (RAN-3L) long-range 2D air search radar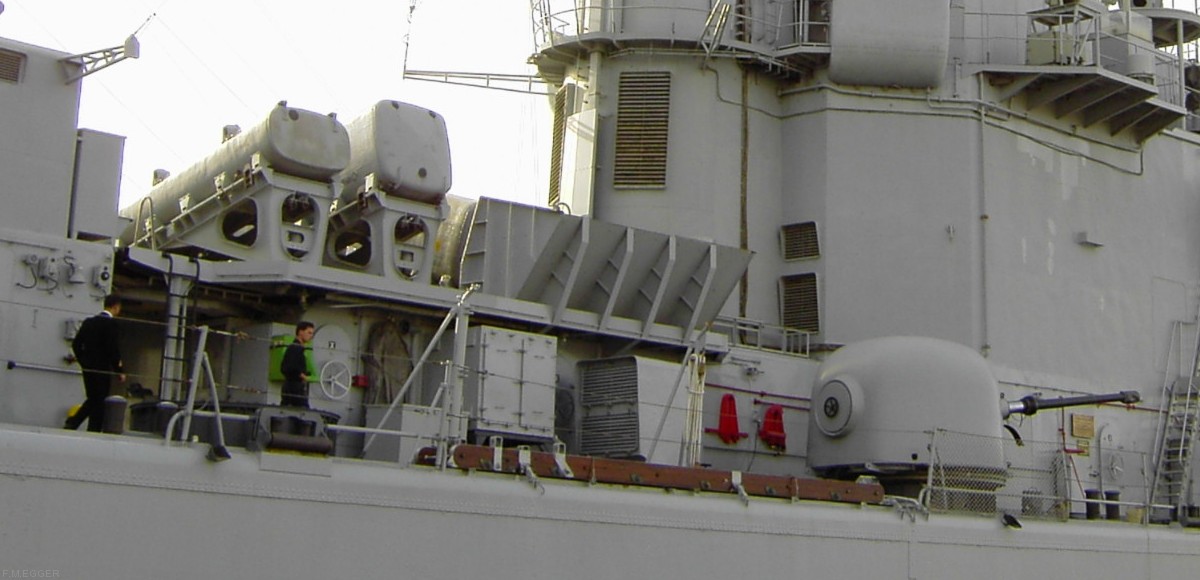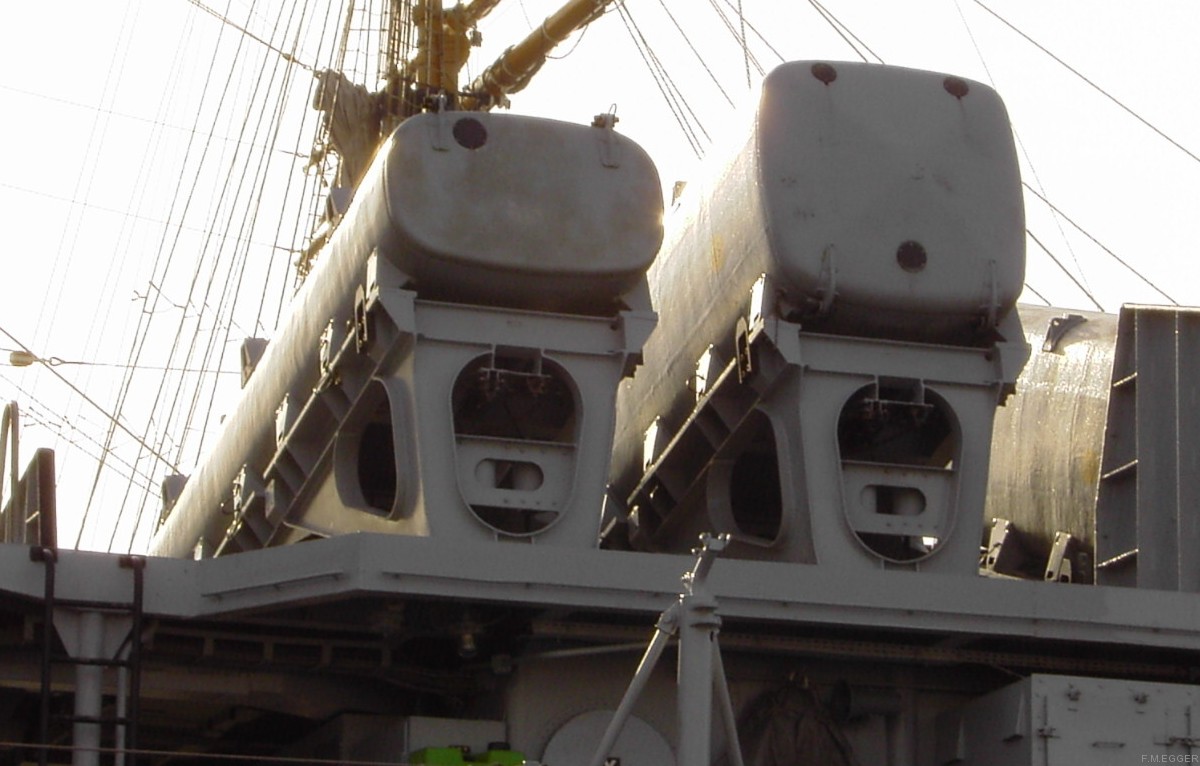 Otomat/Teseo SSM missile launcher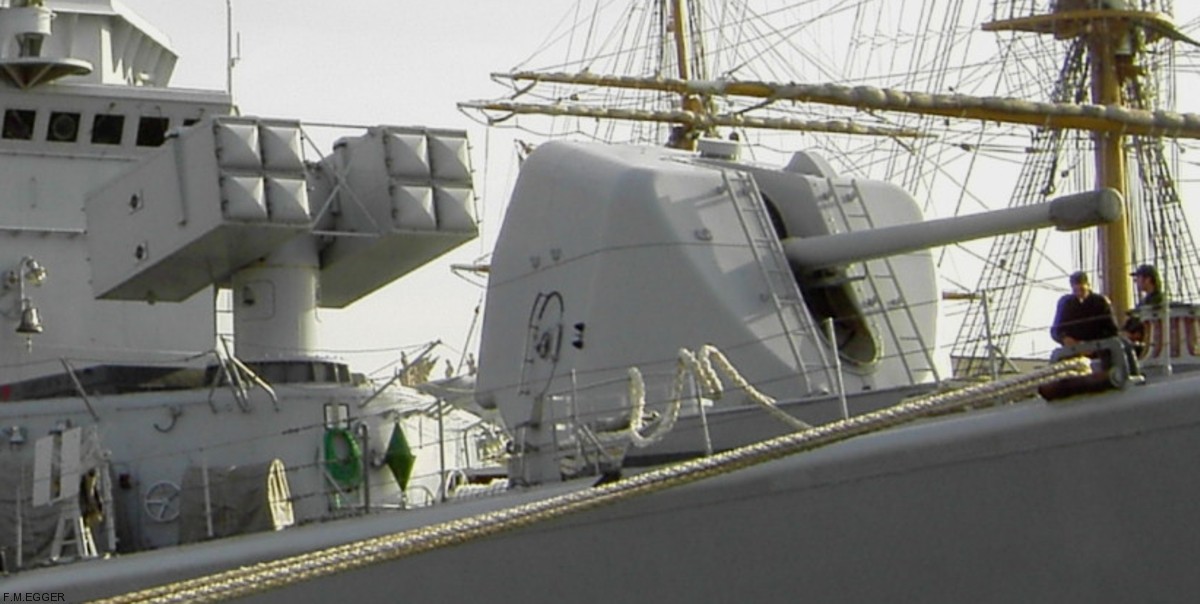 Albatros box-launcher for 8 x Aspide SAM missile / Oto Melara 127/54C gun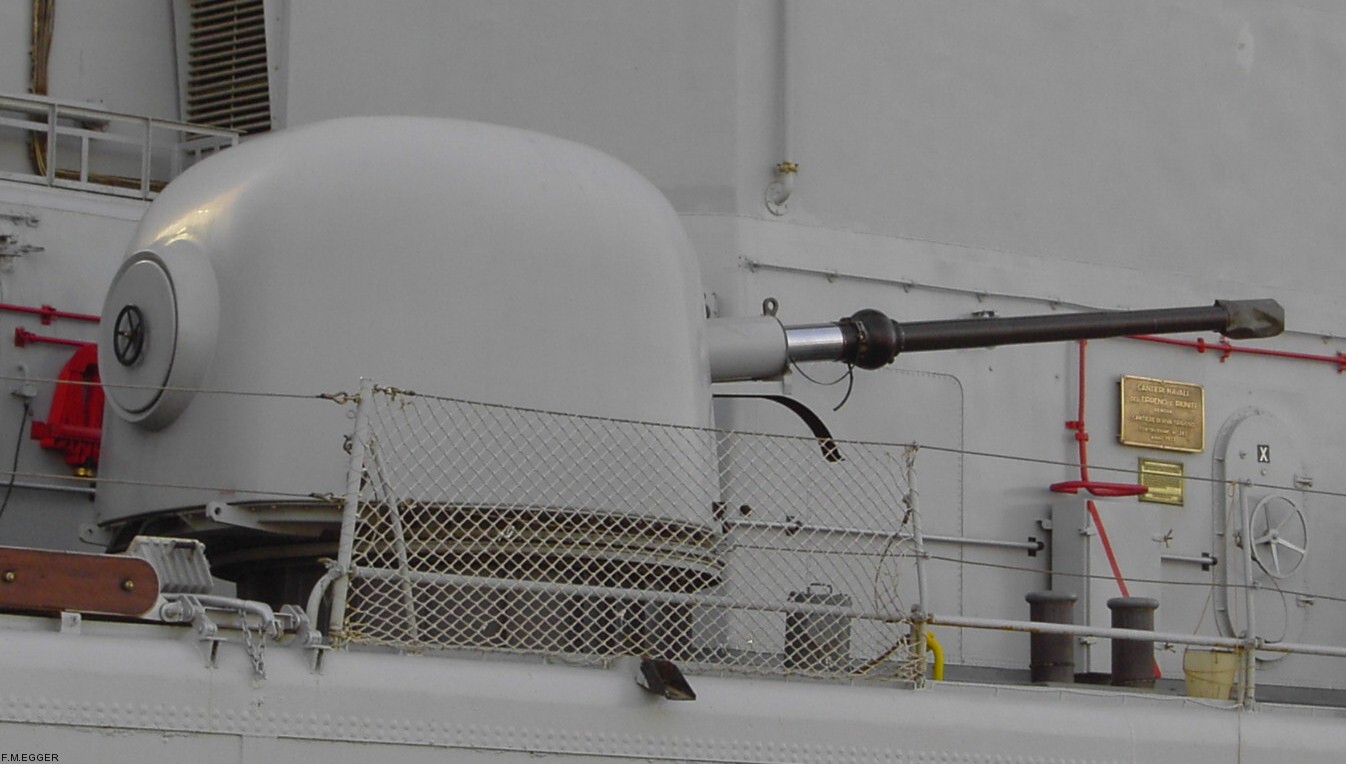 Oto Melara 76/62SR gun



Mk.13 single-arm launcher for RIM-66 Standard SM-1/2MR SAM missiles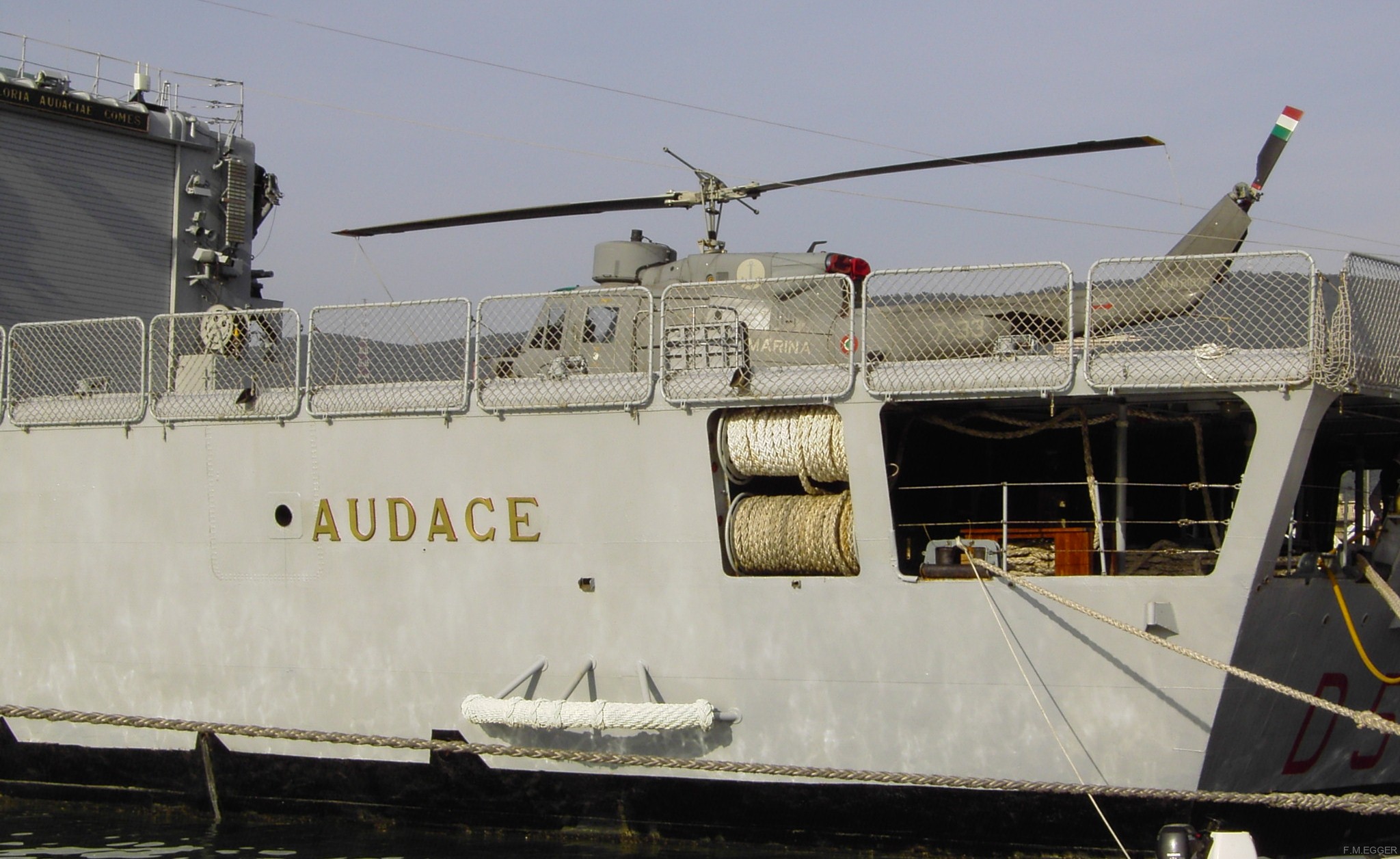 flight deck with AB212ASW helicopter



BEFORE MODERNISATION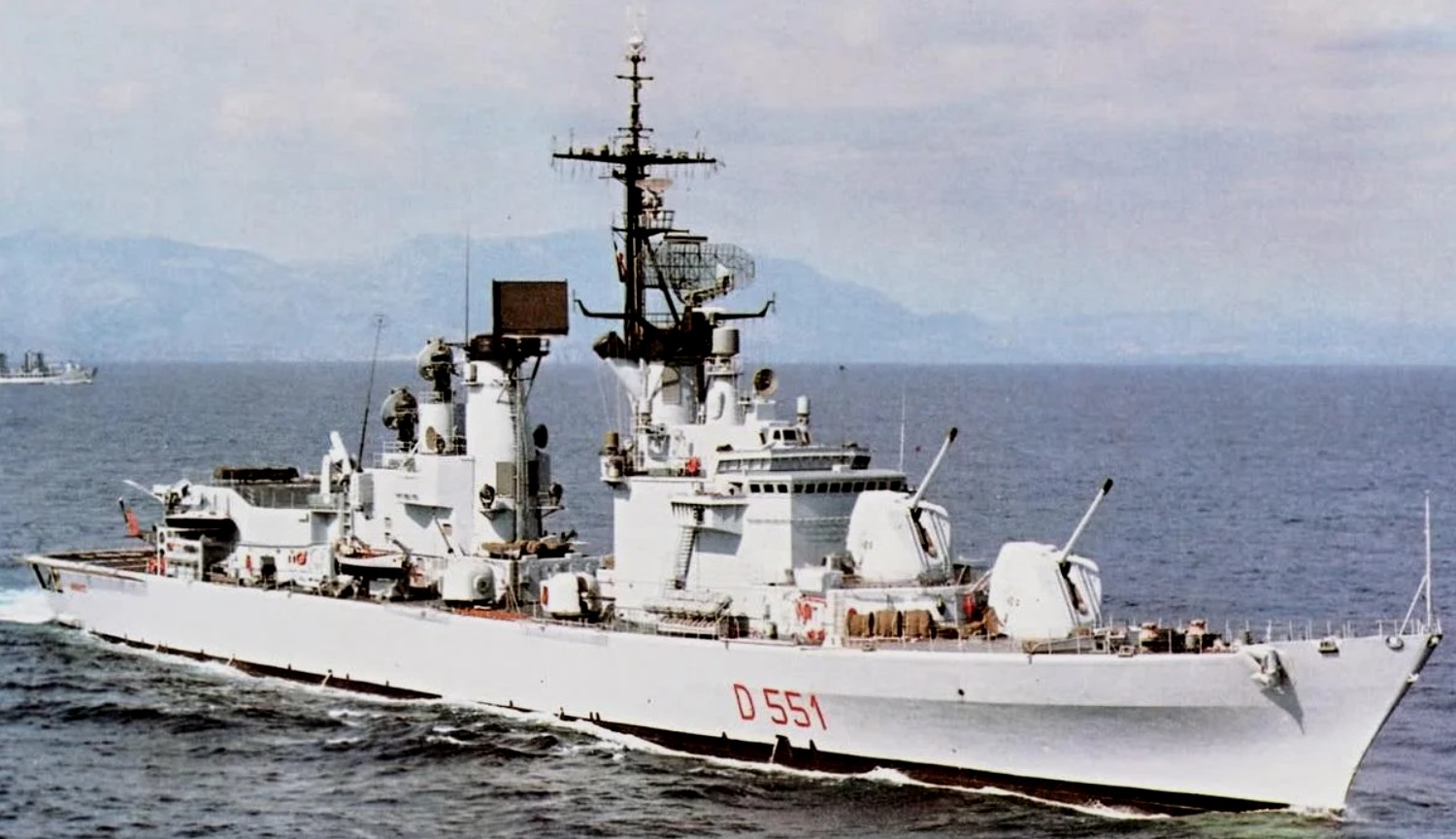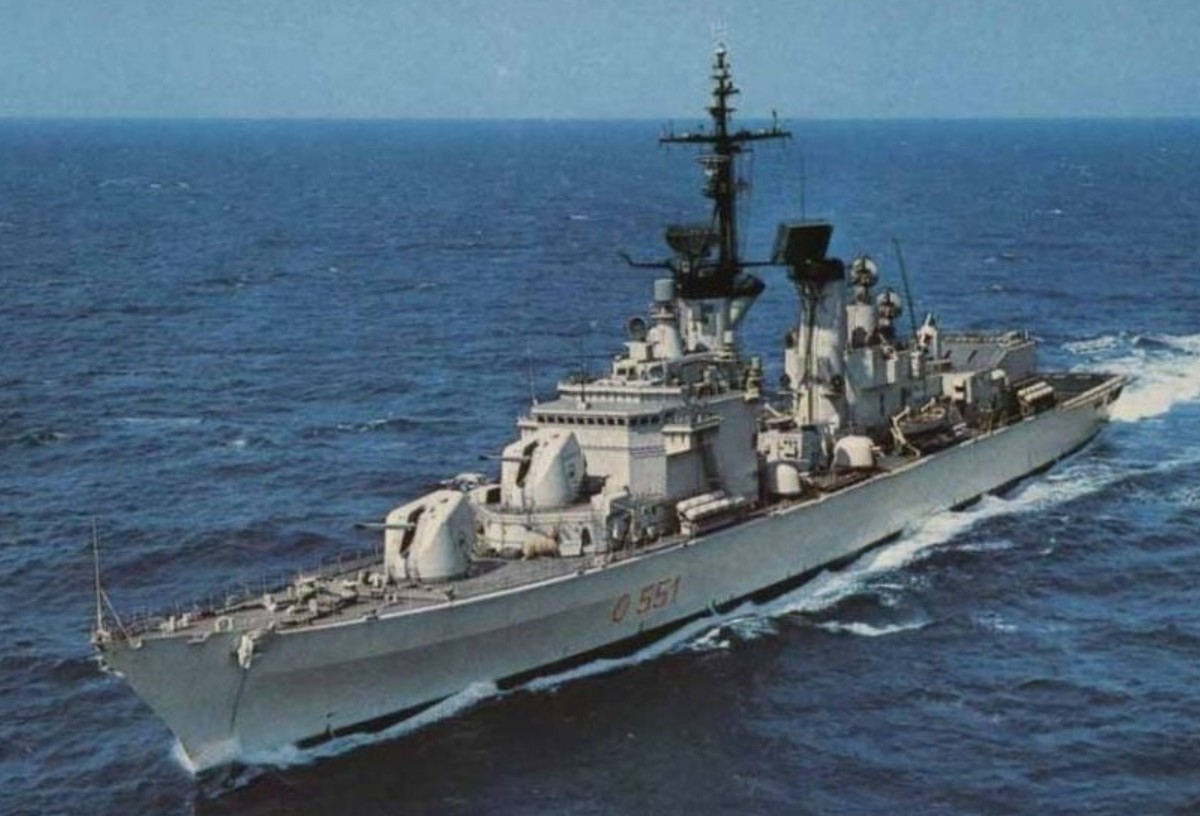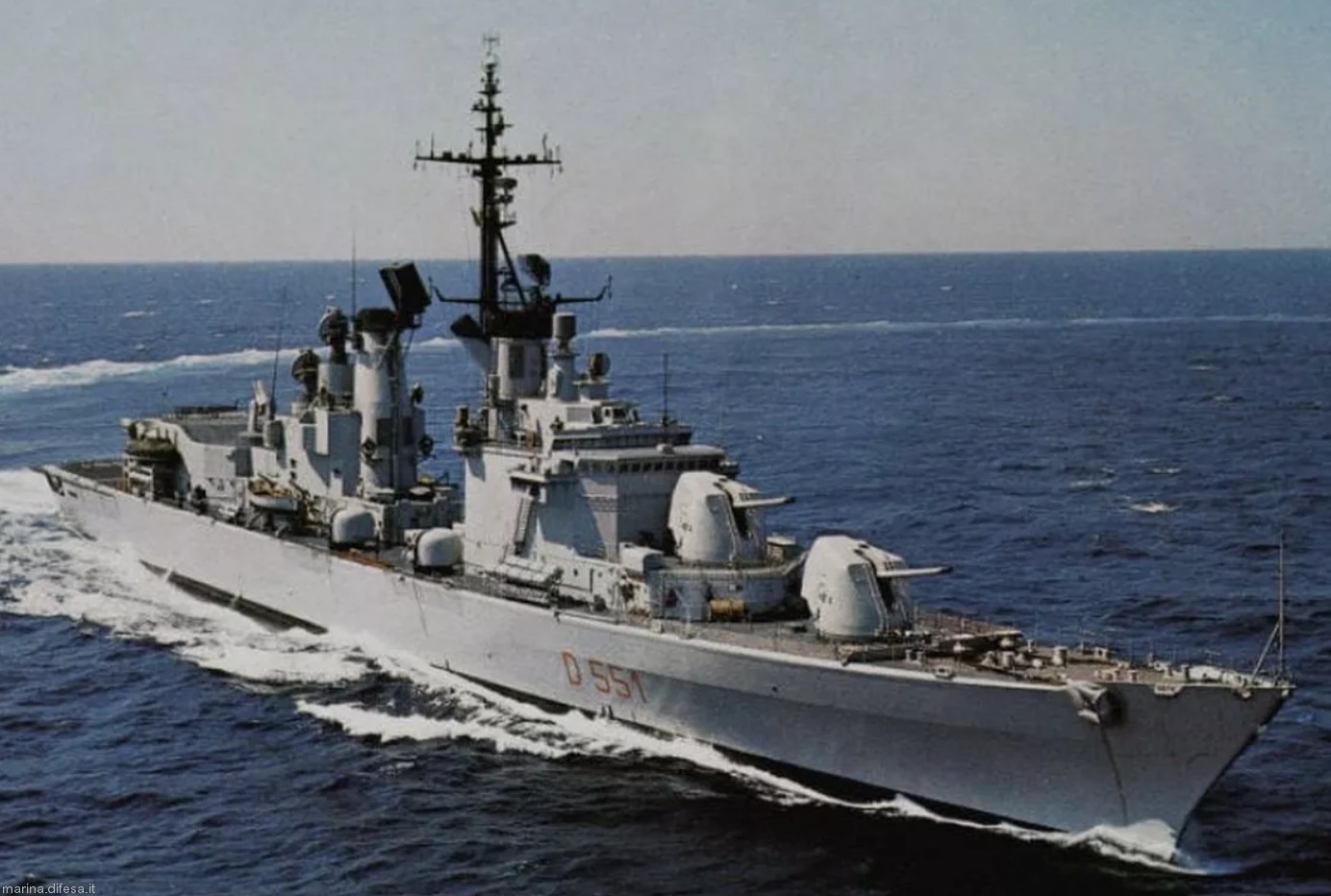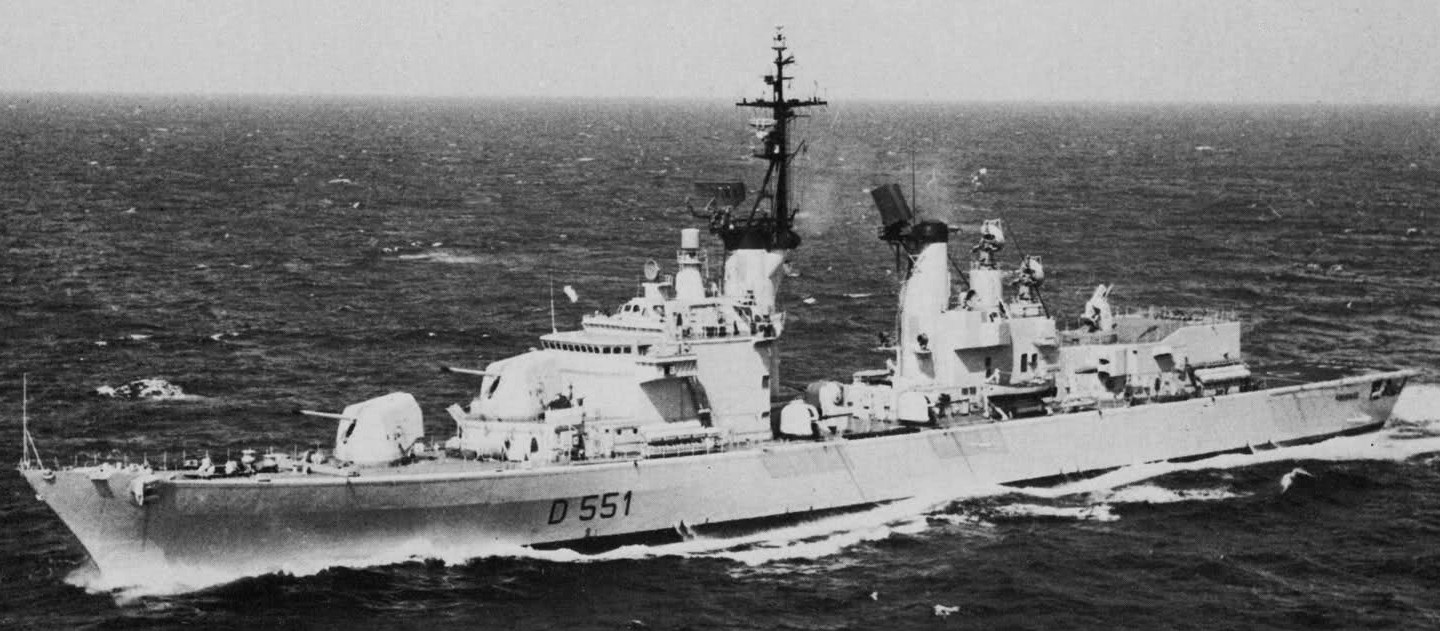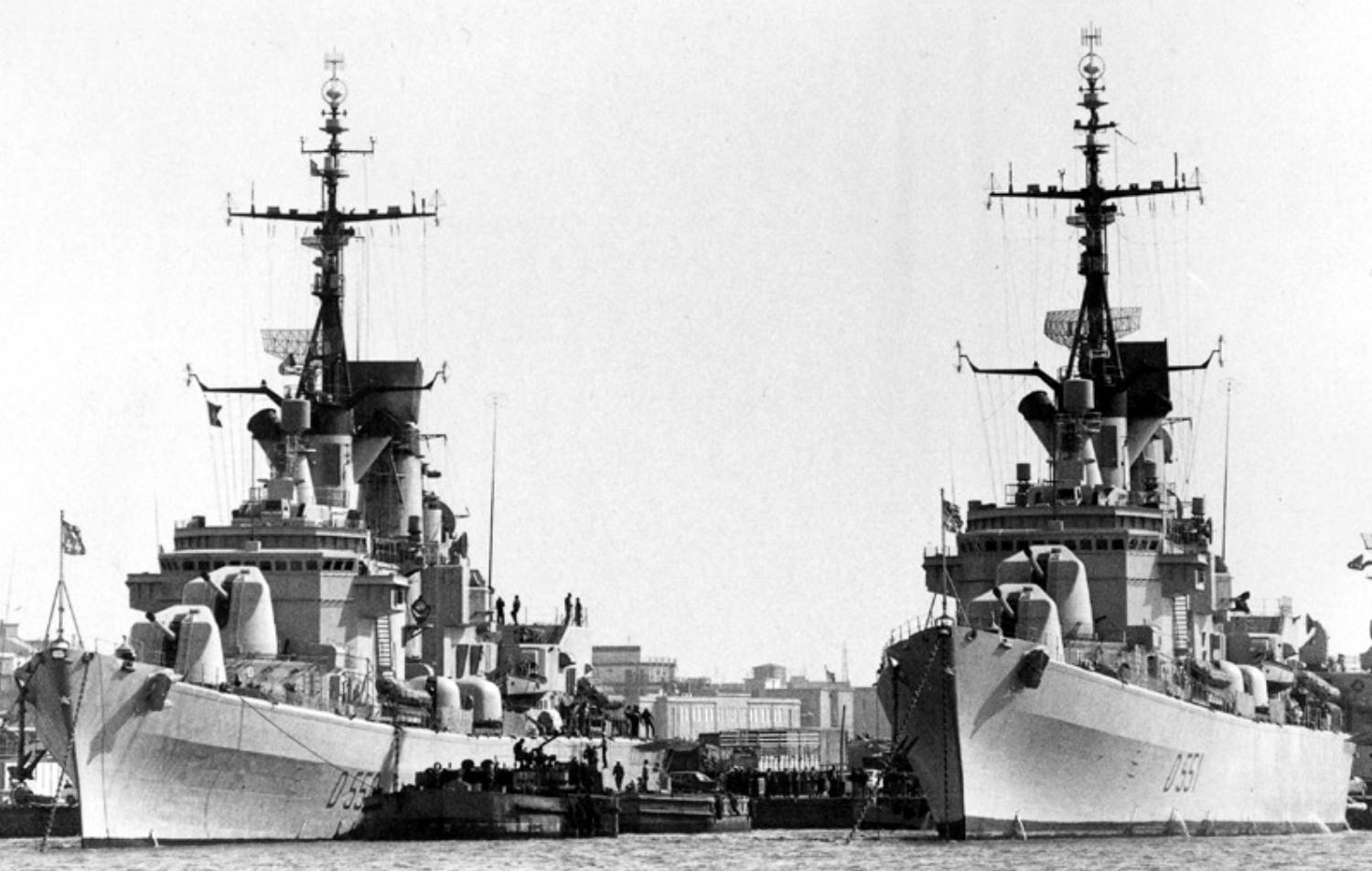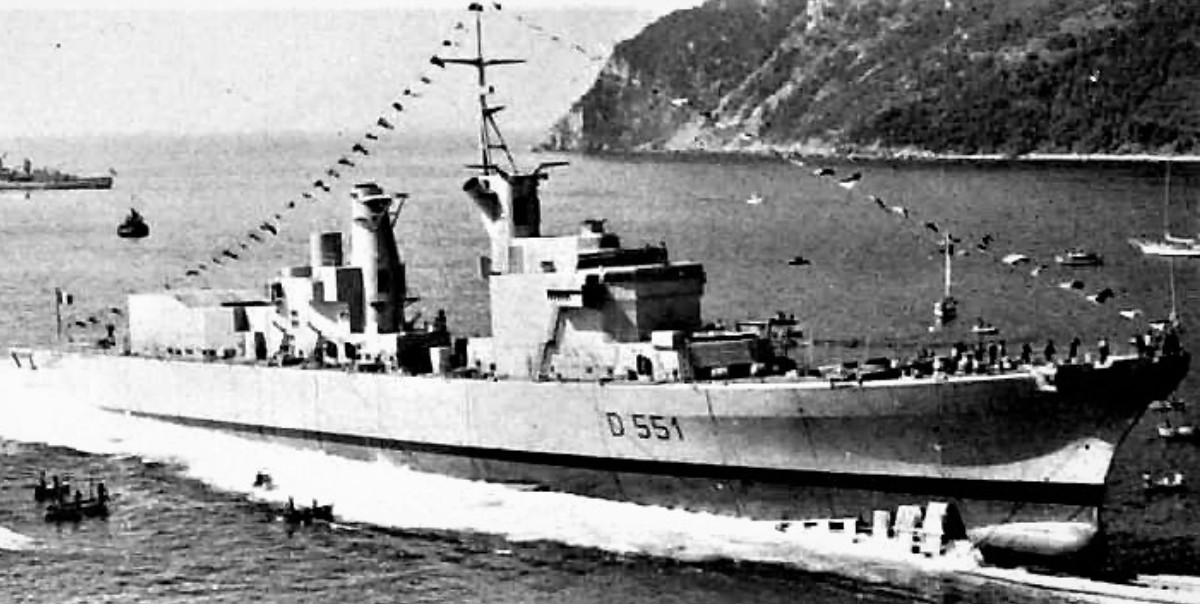 <![if !supportEmptyParas]> <![endif]>
ITS Audace (D 551):

The Audace had a very intense operational life and participated in numerous exercises and missions.

To recall a few, we can mention the campaign in Somalia for the United Nations intervention in July 1982, the participation in the intervention in Lebanon from February to March 1984, the Girasole operation for the patrolling of the Sicilian channel during the crisis with Libya from May to July 1986 following the alleged Libyan missile attack against the island of Lampedusa where a LORAN station (long range navigation) system was based.

The most important of the missions is that in the Persian Gulf from January to April 1991, as part of the international coalition of Operation Desert Storm.

The last important operational mission was the participation in the Kosovo war in spring-summer 1999 during which the Audace operated as the first air defense line of the national territory, patrolling the Apulian coasts in front of Brindisi.

In total, the Audace in its long operational life has covered 630,000 miles in approximately 57,000 engine hours.

Disarmed since 2006, in May 2018 the Audace was transferred to Aliaga, Turkey for dismantling. Finally scrapped.
<![if !supportEmptyParas]> <![endif]>
patches + more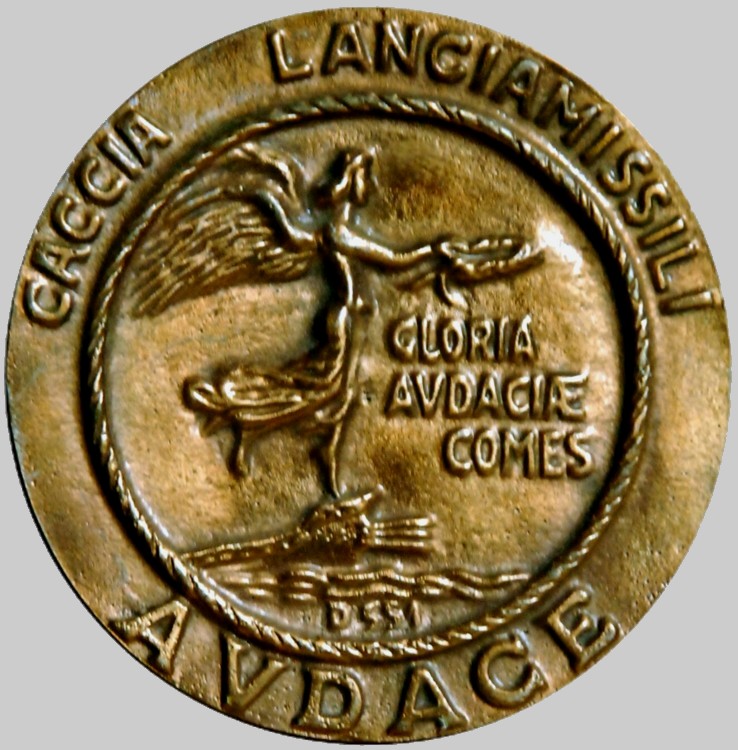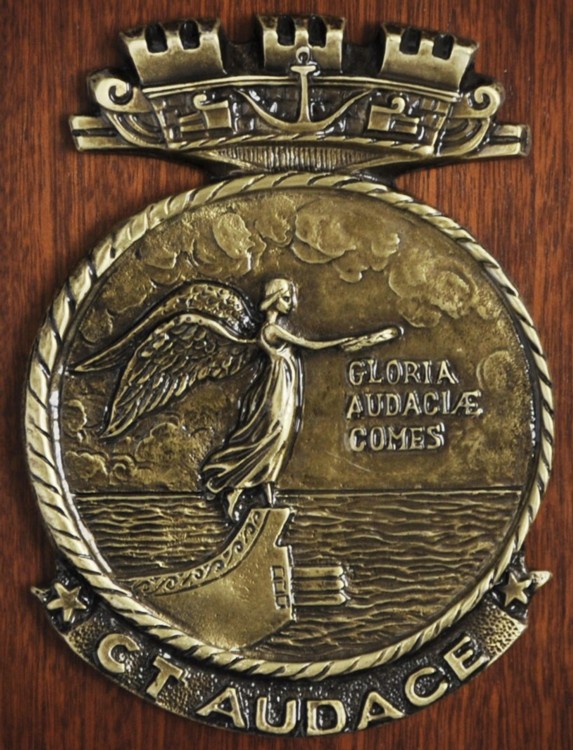 <![if !supportEmptyParas]> <![endif]>
|
seaforces.org
|
Italian Navy start page
|