HOME | US Navy - ships | US Navy - air units | USMC - air units | International Navies | Weapon Systems | Special Reports
Italian Navy / Marina Militare Italiana - Guided Missile Destroyer
D 550 ITS Ardito
10/22
Type, class: Guided Missile Destroyer / DDG; Audace class
Builder: Italcantieri SpA, Castellammare di Stabia, Italy
STATUS:
Laid down: July 19, 1968
Launched: November 27, 1971
Commissioned: December 5, 1973
Decommissioned: September 28, 2006
Fate: towed to Aliaga, Turkey / finally scrapped
Namesake:
Ardito = brave, daring
Ships Motto:
NIHIL OBEST (nothing stands in the way)

Technical Data:
see
INFO > Audace class Guided Missile Destroyer
<![if !supportEmptyParas]> <![endif]>
images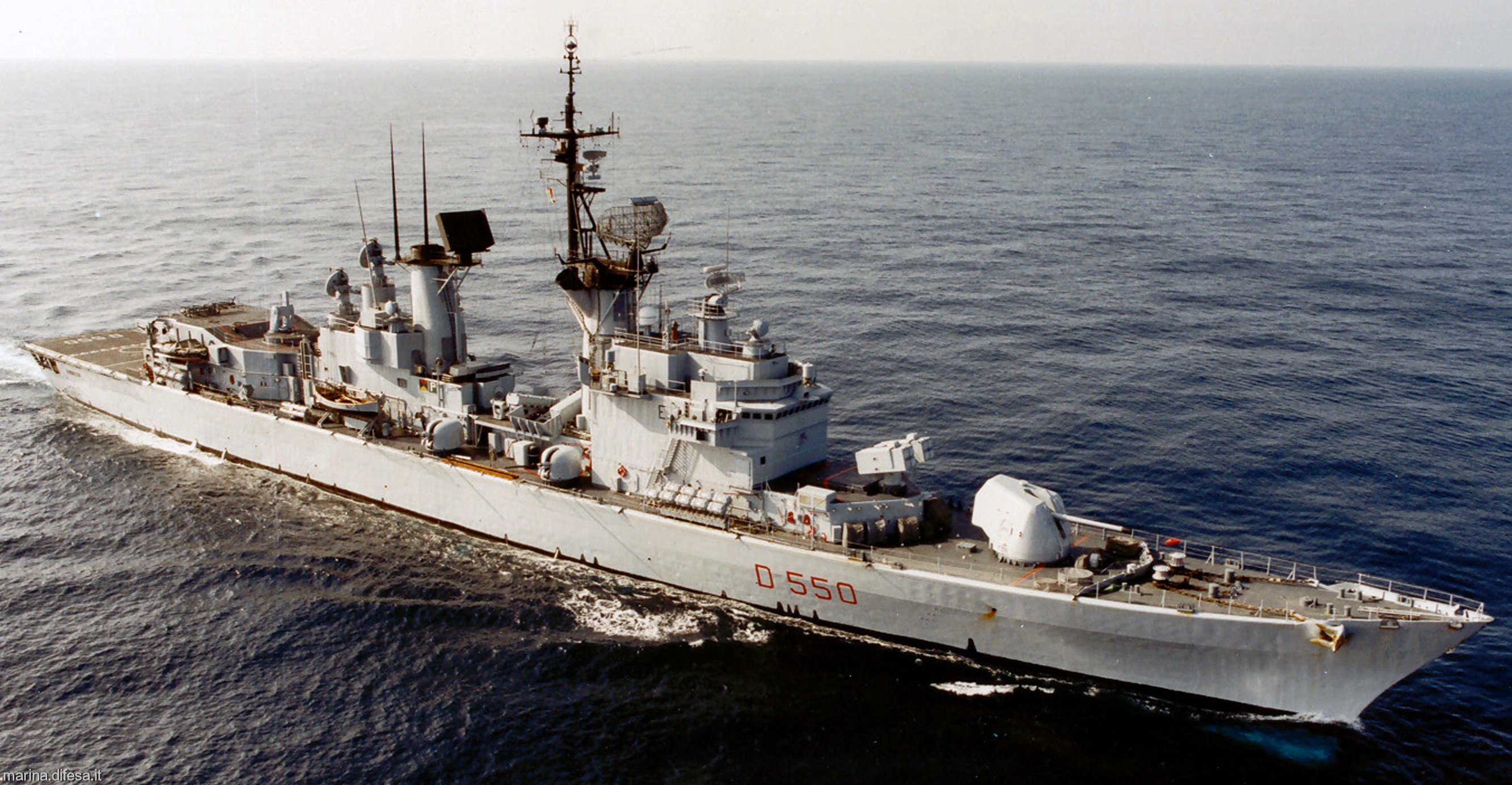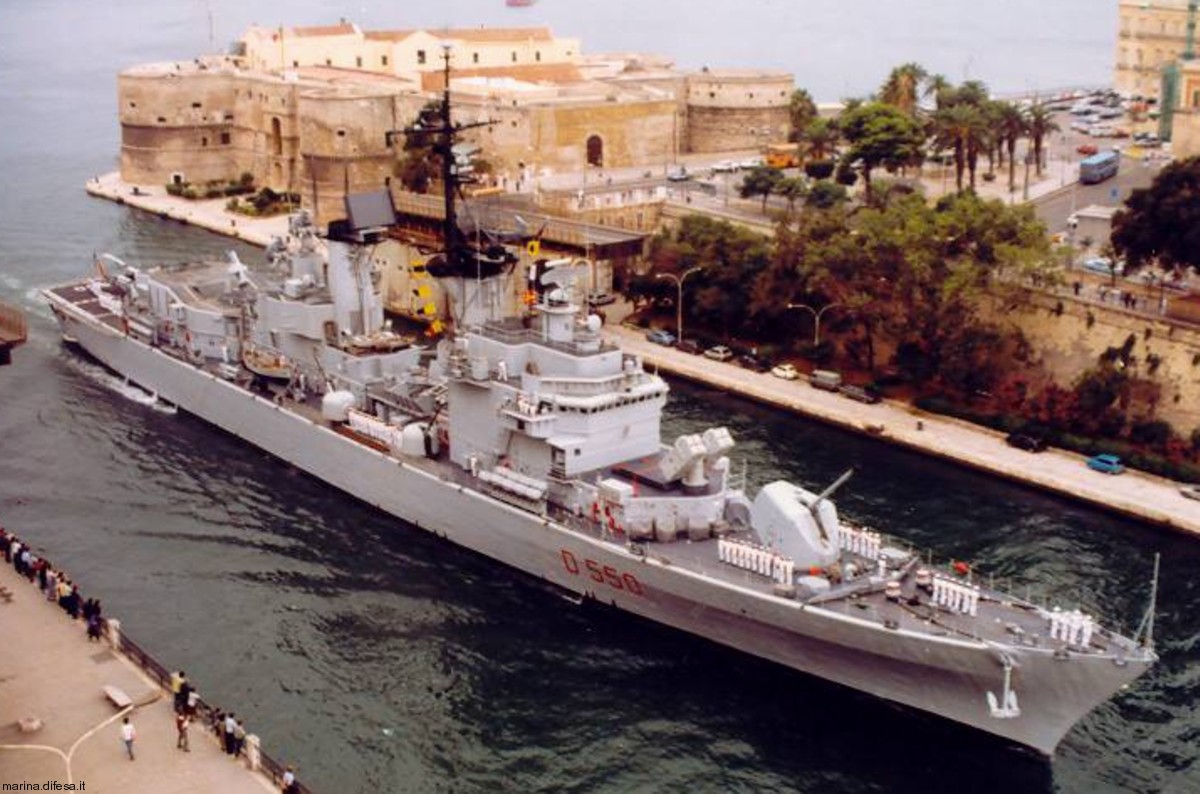 BEFORE MODERNISATION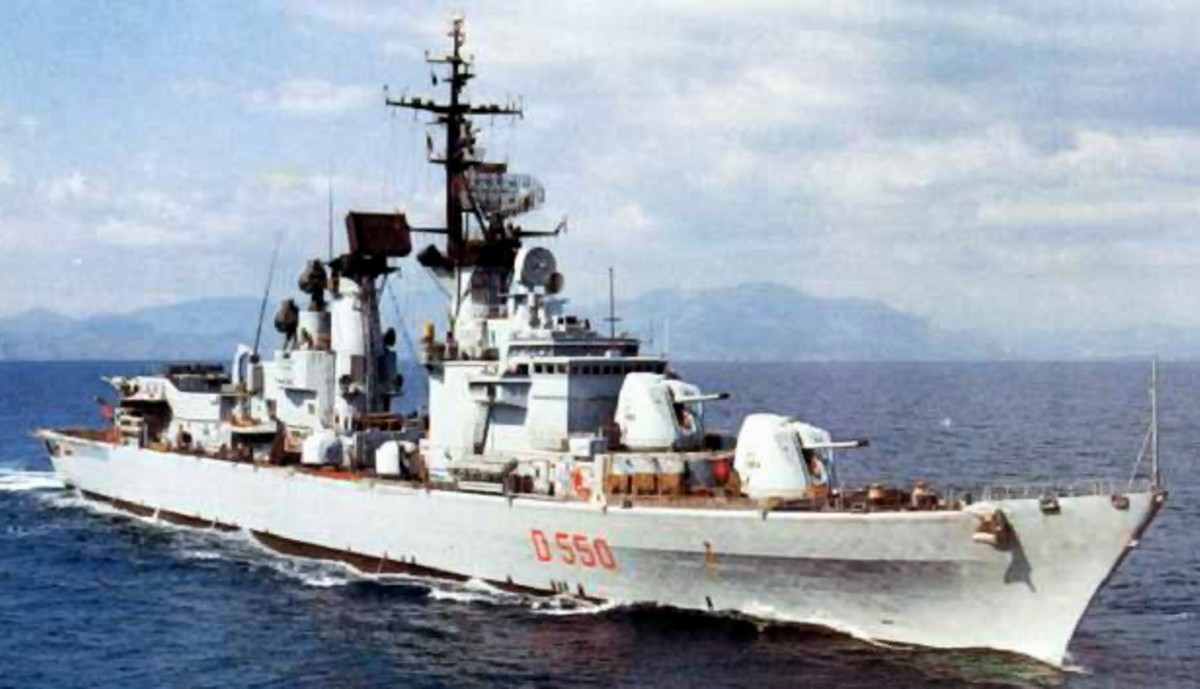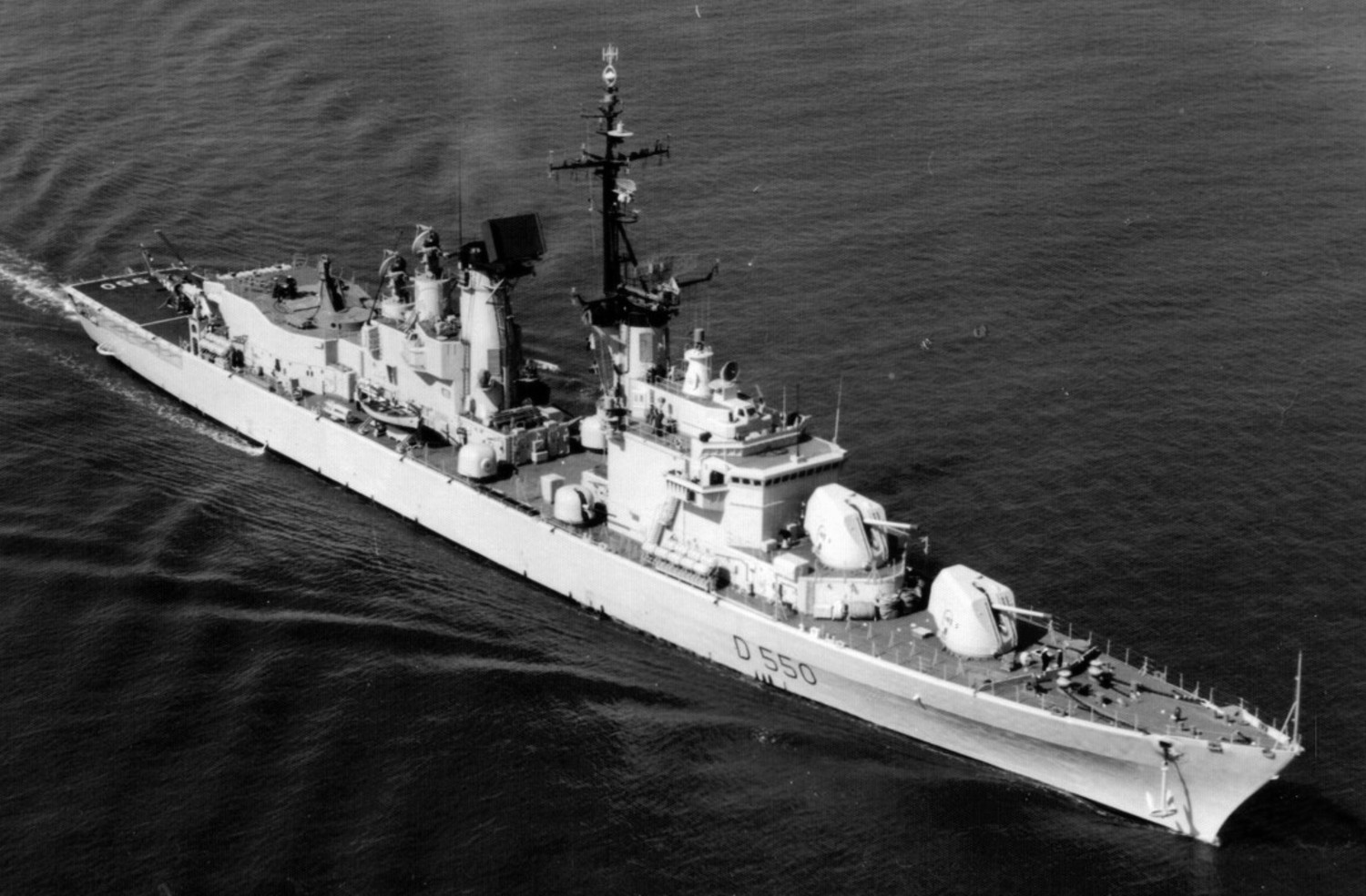 prepared for her final journey to Turkey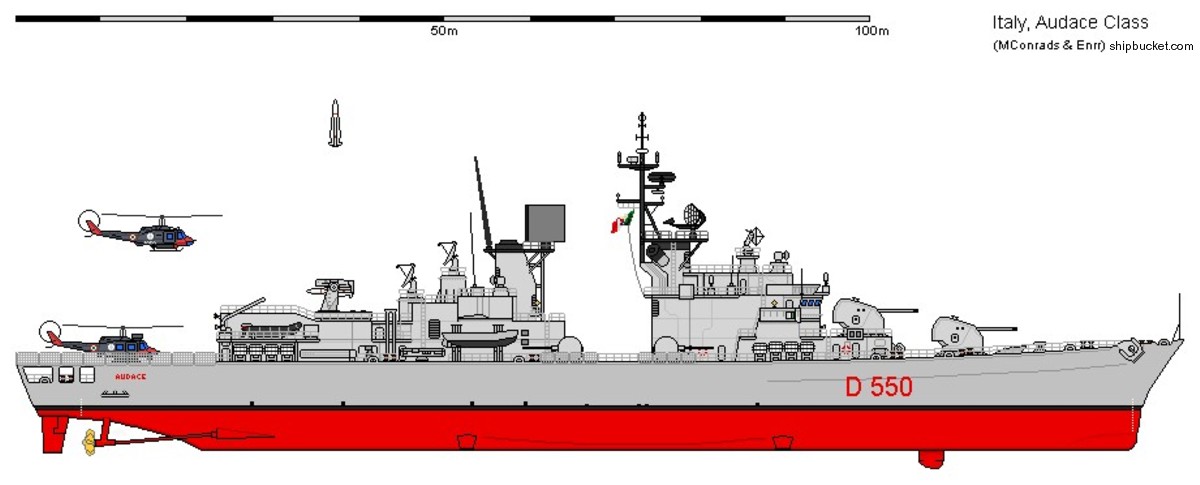 <![if !supportEmptyParas]> <![endif]>
ITS Ardito (D 550):

Ardito participated, together with the frigate Lupo, from 18 July 1979 to 4 February 1980, in a representative cruise circumnavigating the world, touching as many as 33 foreign ports, under the command of Admiral Enrico Rossi.

From 2 July 1983 to 26 February 1984 the ship participated in the ITALCON mission in Lebanon in Beirut - 3 missions for a total of 198 days in Lebanese territorial waters - which ended on 26 February in Livorno with the parade of the troops.

Ardito was towed to Aliaga, Turkey and scrapped there in 2018.
<![if !supportEmptyParas]> <![endif]>
patches + more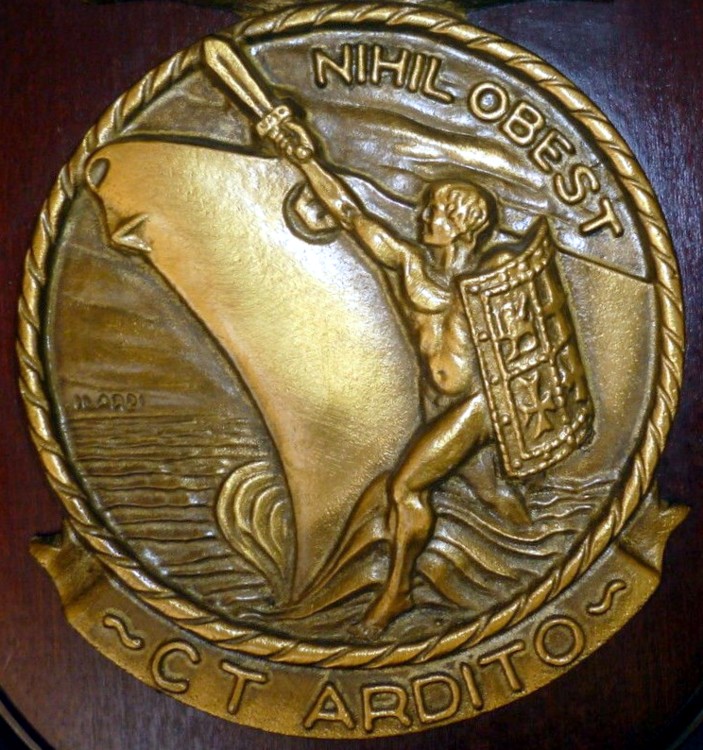 <![if !supportEmptyParas]> <![endif]>
|
seaforces.org
|
Italian Navy start page
|