HOME | US Navy - ships | US Navy - air units | USMC - air units | International Navies | Weapon Systems | Special Reports
French Navy / Marine Nationale
-
Patrol Vessel
P 681 FS Albatros
06/22
Type, class:

Albatros class Patrol Vessel / unique unit
Builder: Ateliers et Chantiers de la Seine-Maritime, Le Trait, France
STATUS:
built as a commercial fishing trawler
Laid down: April 15, 1966
Launched:
December 12, 1966
Commissioned: 1967 (as Névé - LH 277)



sold to French Navy in 1983
rebuilt to a Patrol Vessel by DCAN Toulon


renamed P 681 FS Albatros





Commissioned: May 19, 1984
Decommissioned: July 2015
Fate: laid up in Landévennec / awaiting dismantling
images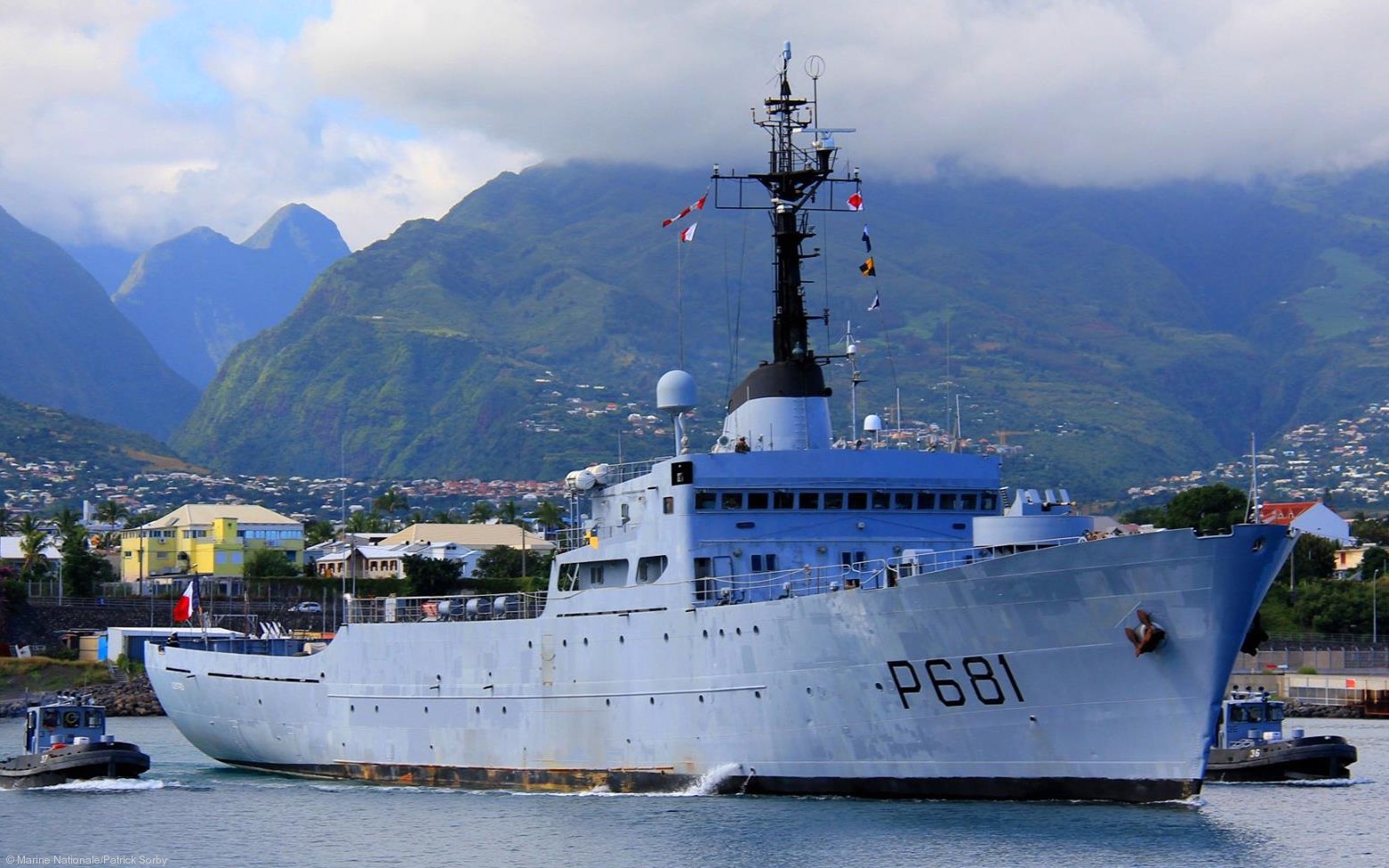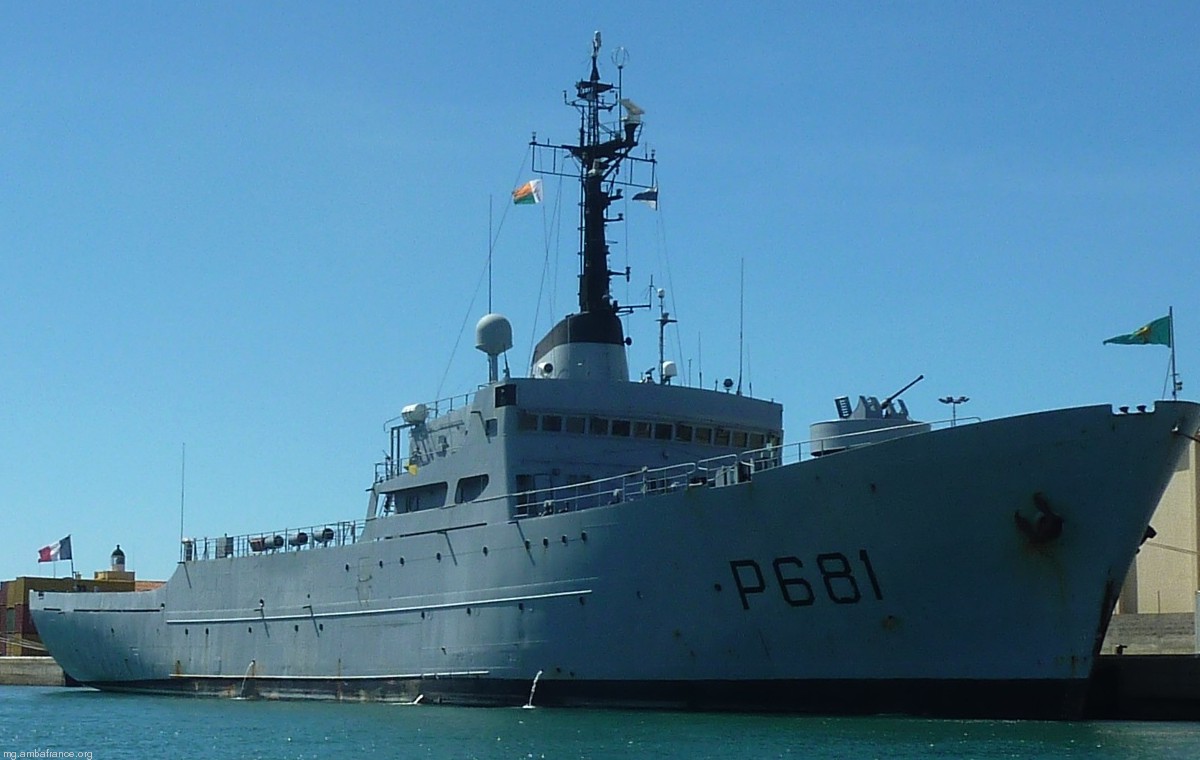 The Albatros (P681) is a former French Navy patrol boat. It is a former deep sea fishing freezer trawler of the Caen Naval Company registered in the maritime district of Le Havre. Laid down on April 15, 1966, she was launched the following December 12, under the name of Névé.

Purchased by the French Navy in 1983, it was converted into a patrol boat and admitted to service in 1984. Its mission is to monitor the French Southern and Antarctic Lands (TAAF).



Missions:


enforce French sovereignty in the TAAF
monitoring fisheries in the French EEZ
logistical support of French scientific bases

Based at the Port de la Pointe des Galets, the main port of the island of La Réunion, a French overseas department in the south-west Indian Ocean, she has hull number P 681 and is sponsored by the city of Saint-Denis.

On October 9, 1986, she sank the smuggler trawler Southern Raider after a shot on goal off Saint Paul.

In 2014, she planned to be decommissioned in July 2015. On May 19, 2015, she left Reunion to be decommissioned in Brest. During its last semester of activity, two sailors were reported missing at sea a few months apart (one in March 2015 in the Indian Ocean, the other in June 2015 in the Atlantic during the ship's final voyage to Brest), most likely resulting according to the survey from "voluntary" action.

Moored at the military port of Brest for its decommissioning in 2015, it underwent cleaning in order to be prepared for its dismantling. It joined the nearby Landévennec cemetery in September 2016, pending its dismantling.


Displacement:
2800 tons (full load)
Length: 85 meters (248 feet 10 inches)
Beam: 13.5 meters (44 ft 3 in)
Draft: 6 meters (19 ft 8 in)
Speed: 15 knots (28 km/h)
Range: 14700 NMI (27200 km) at 14 knots (26 km/h) / 25000 NMI (46300 km) at 9 knots (17 km/h)
Complement: 50

Propulsion:
Diesel-Electric
4 x SACM-Wartilä UD 33 V12 S4 diesel alternators (1120 kW / 2200 hp, each) (2 + 2 for backup)
2 x electric motors MCC (810 kW, each)
1 shaft / 1 propeller

Armament:
1 x

Bofors 40mm AA gun


2 x 12.7 mm machine guns

Aviation:
VERTREP platform only

Systems:
2 x Racal-Decca DRBN-38 navigation radars (replaced by Decca 1226 in 2002)
ARBR-16 radar detector (replaced by ARUR-10B in 2002)
Inmarsat system

patches + more
|
seaforces.org
|
French Navy start page
|