HOME | US Navy - ships | US Navy - air units | USMC - air units | International Navies | Weapon Systems | Special Reports
French Navy / Marine Nationale
-
Frigate
F 713 FS Aconit
03/22
Type, class:

La Fayette class Frigate

(Frégate Légère Furtive)
Builder: DCN, Lorient, Brittany, France
STATUS:
Laid down: August 5, 1996
Launched:

June 8, 1997
Commissioned: June 6, 1999
IN SERVICE
Homeport: Toulon
Namesake: Free French Naval Forces Corvette Aconit (1941-47)
Technical Data: see INFO > La Fayette class Frigate
images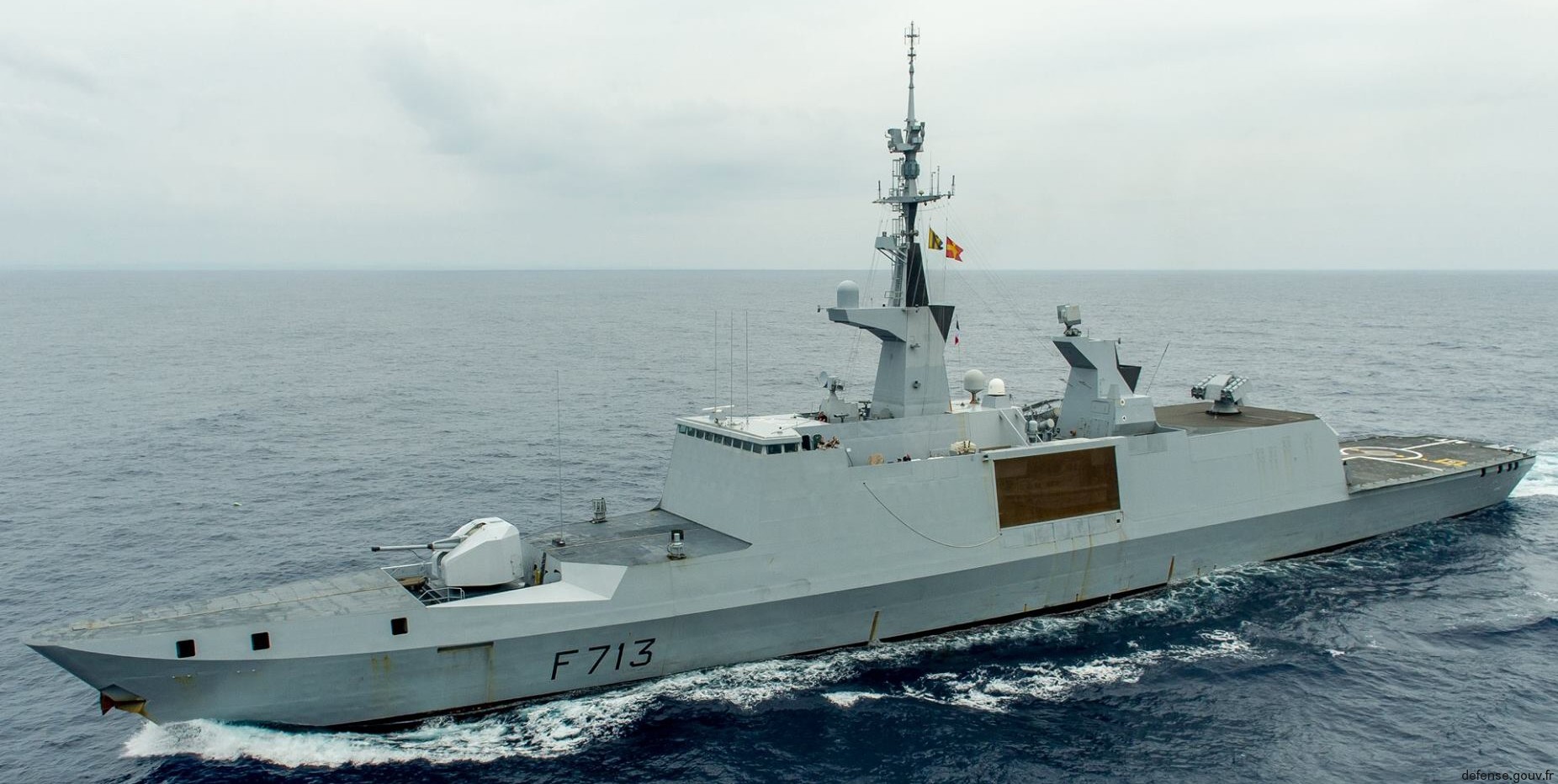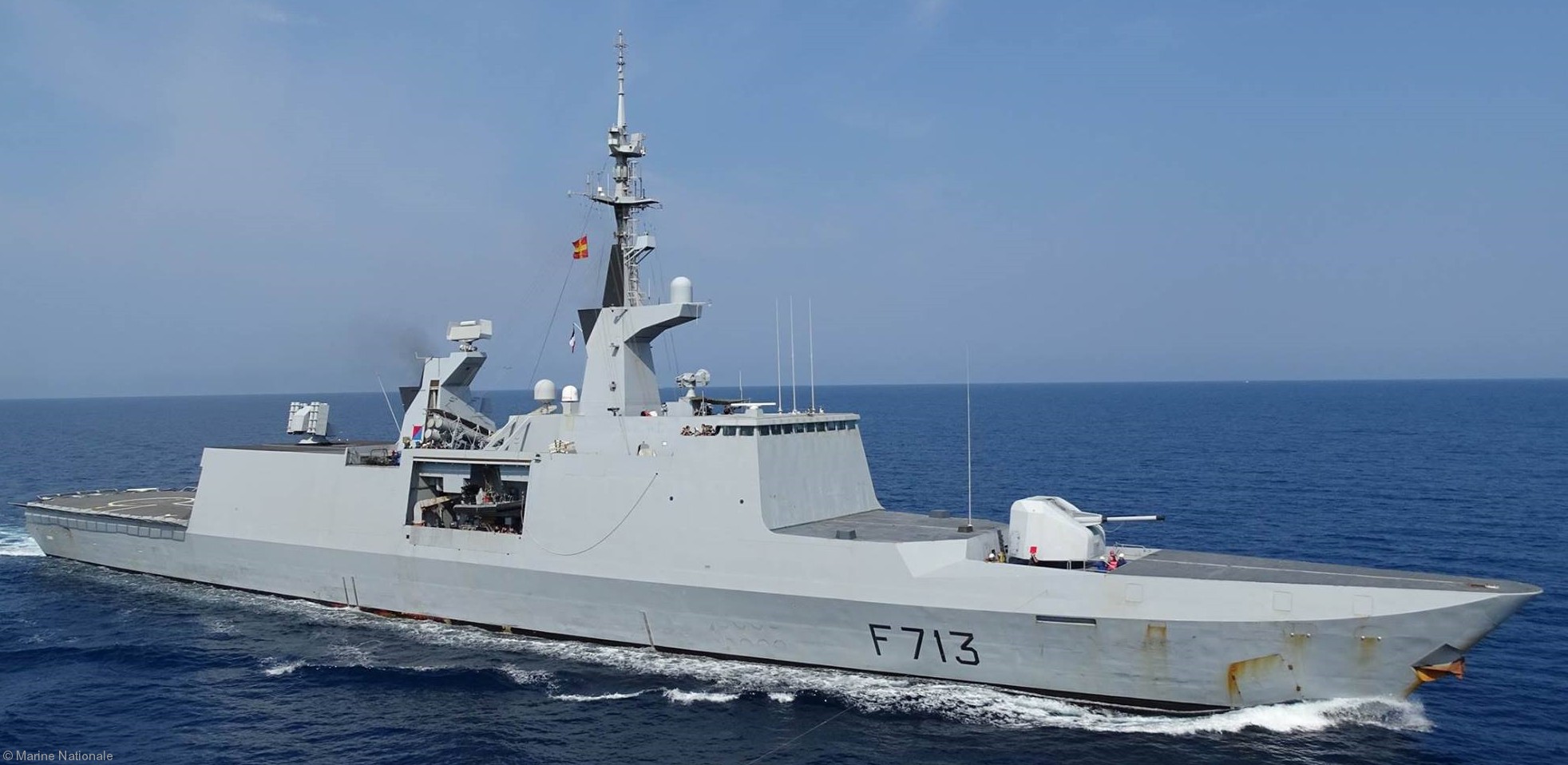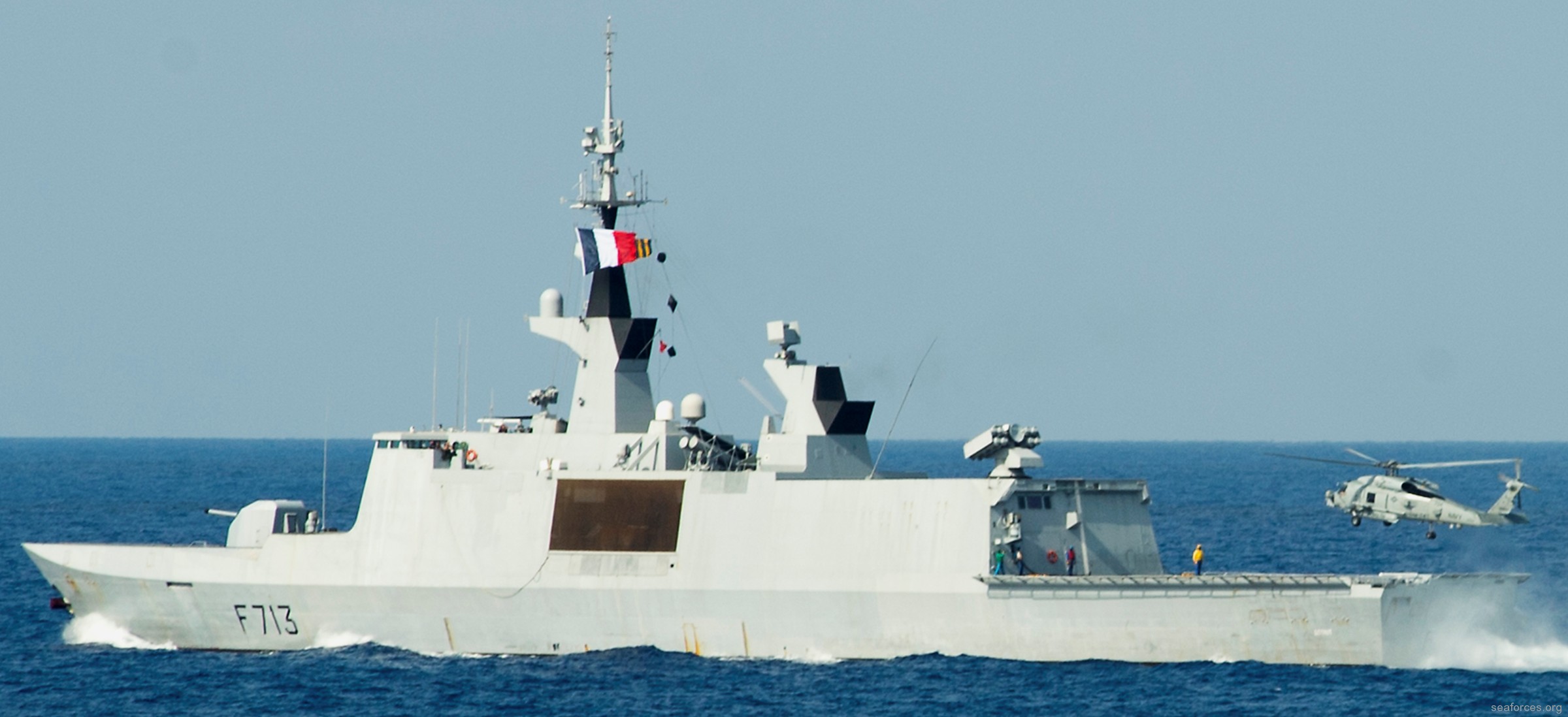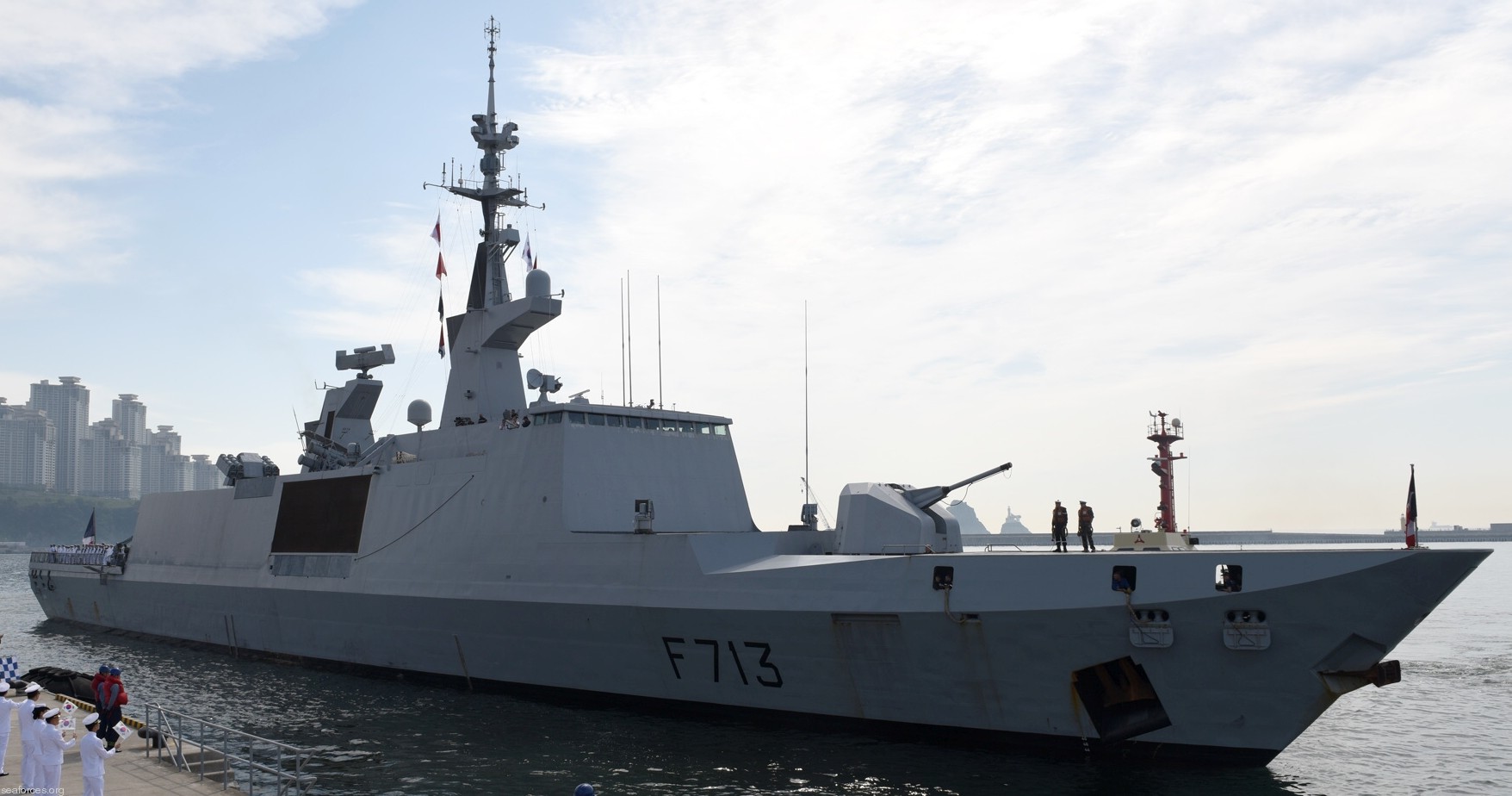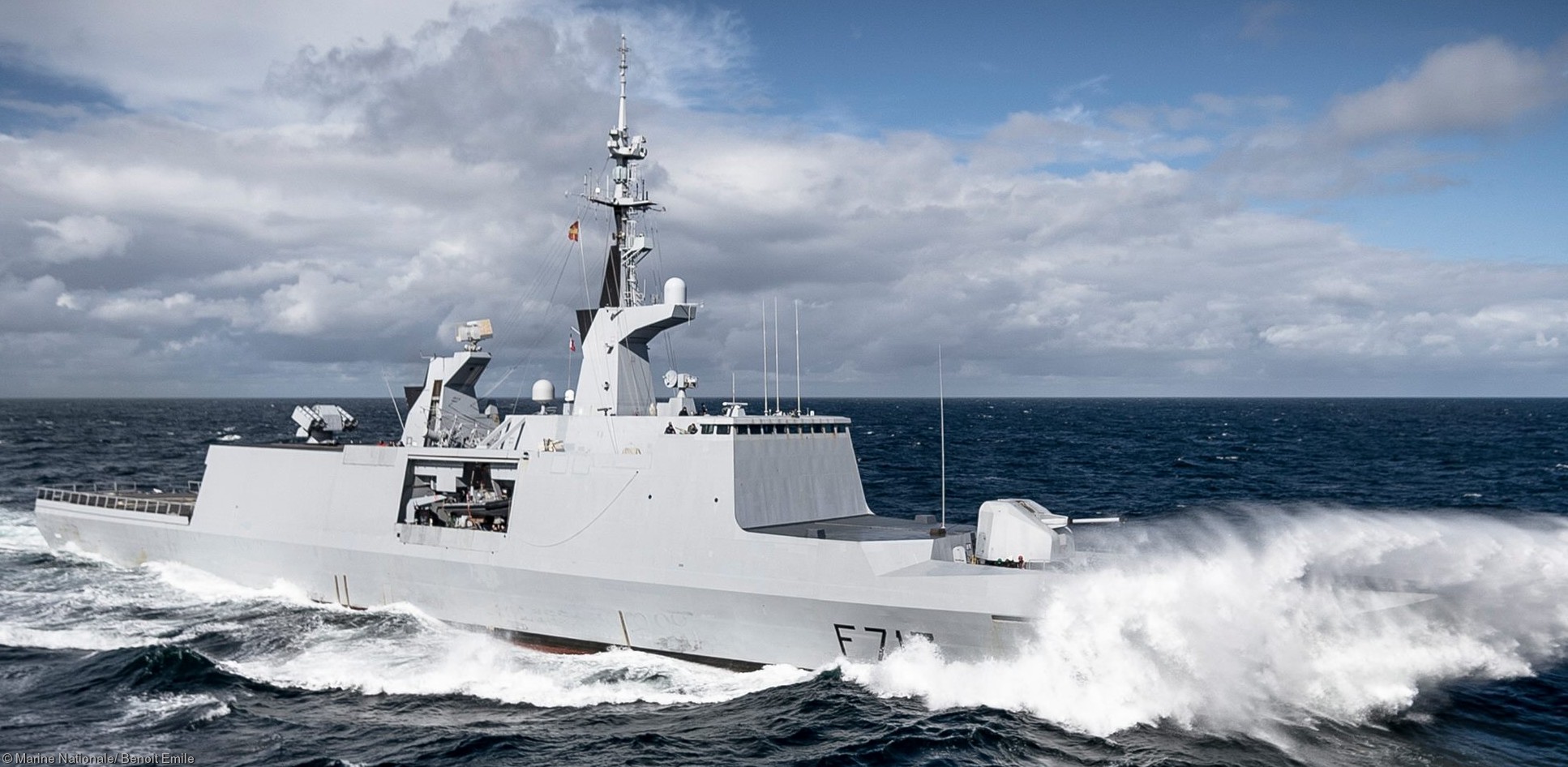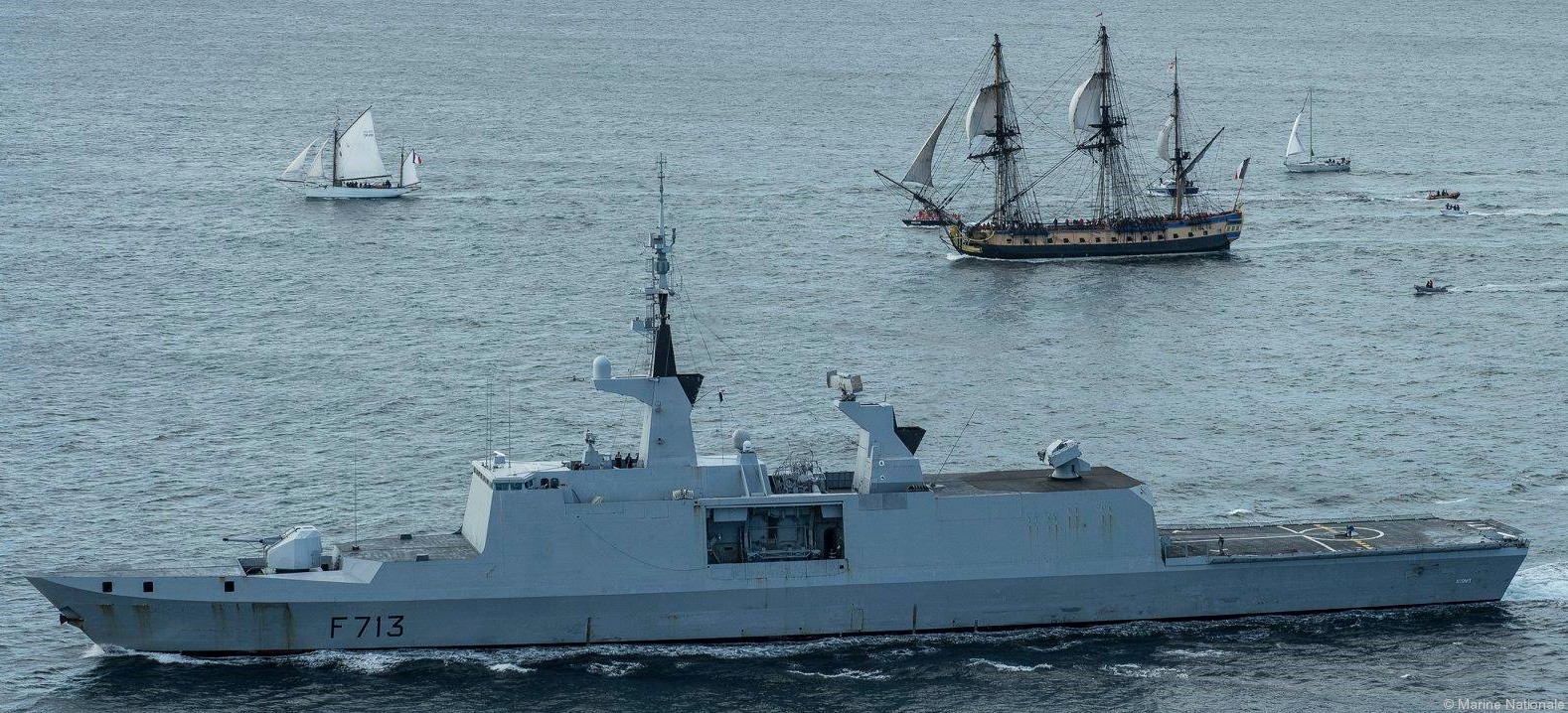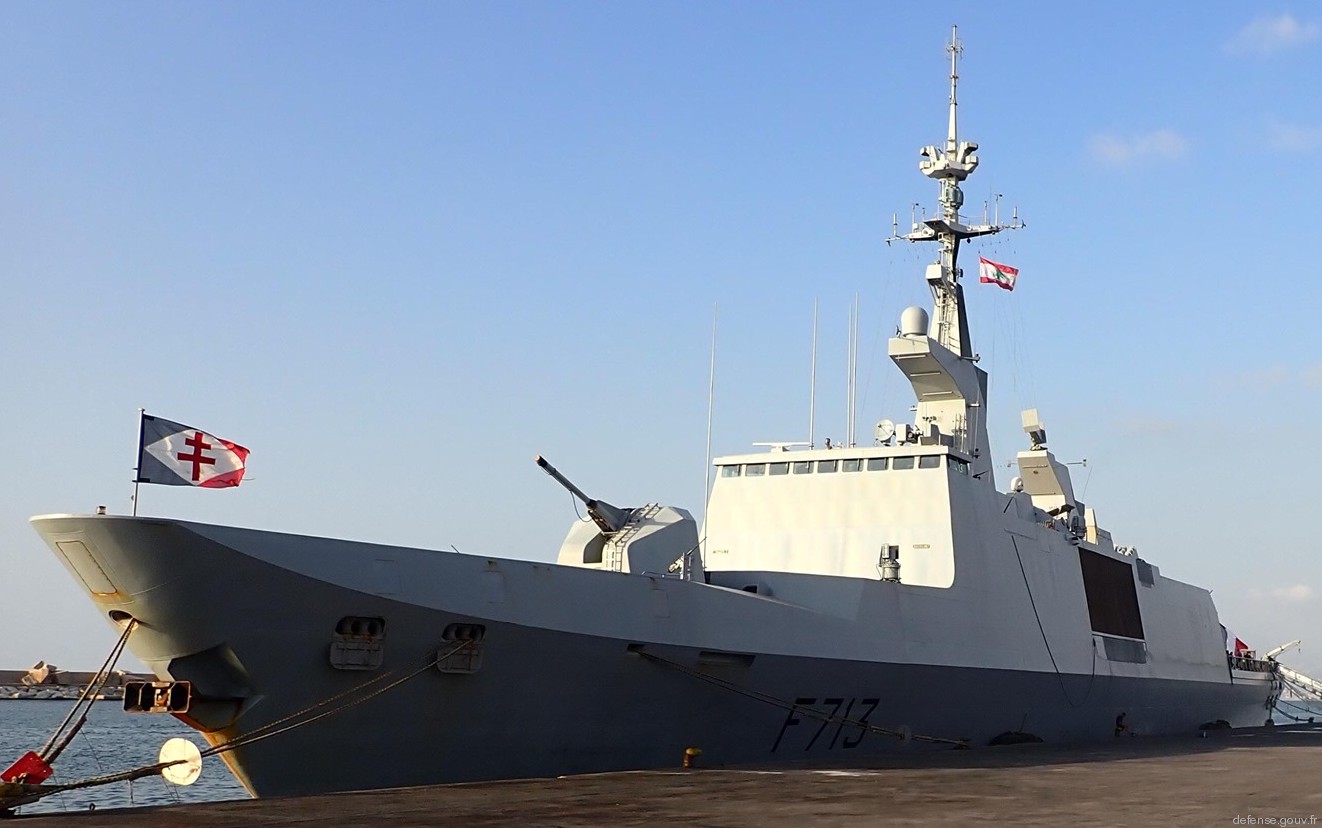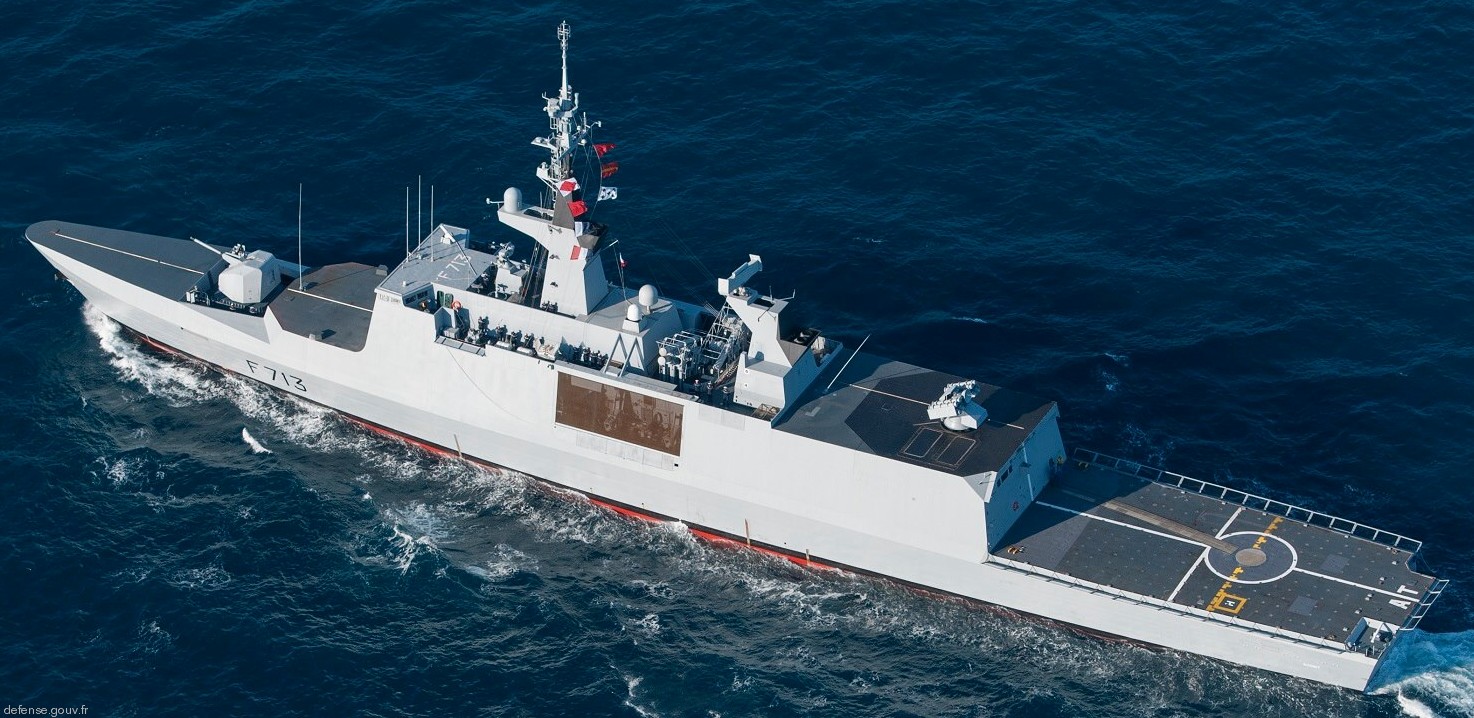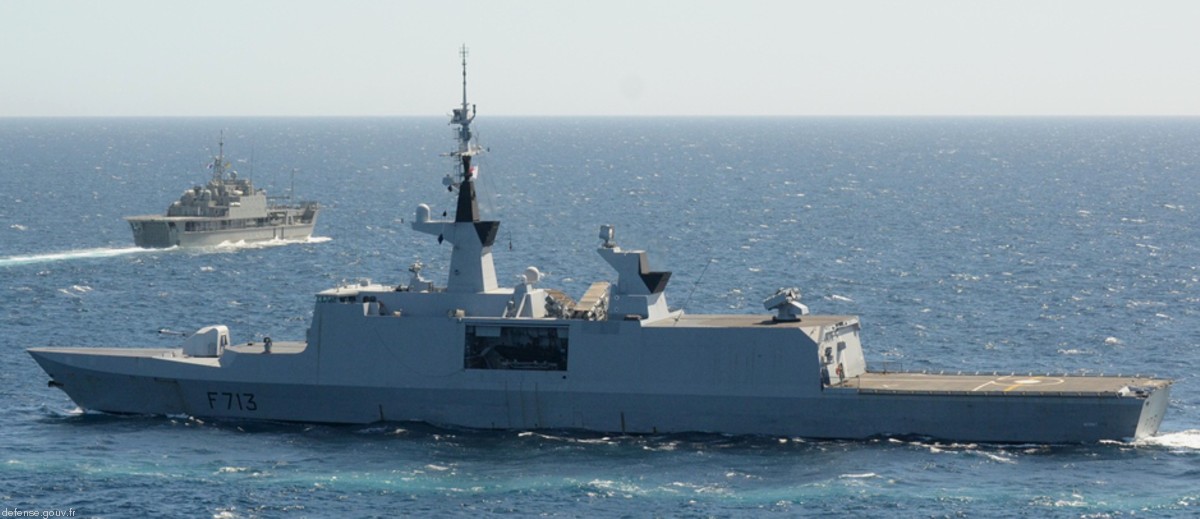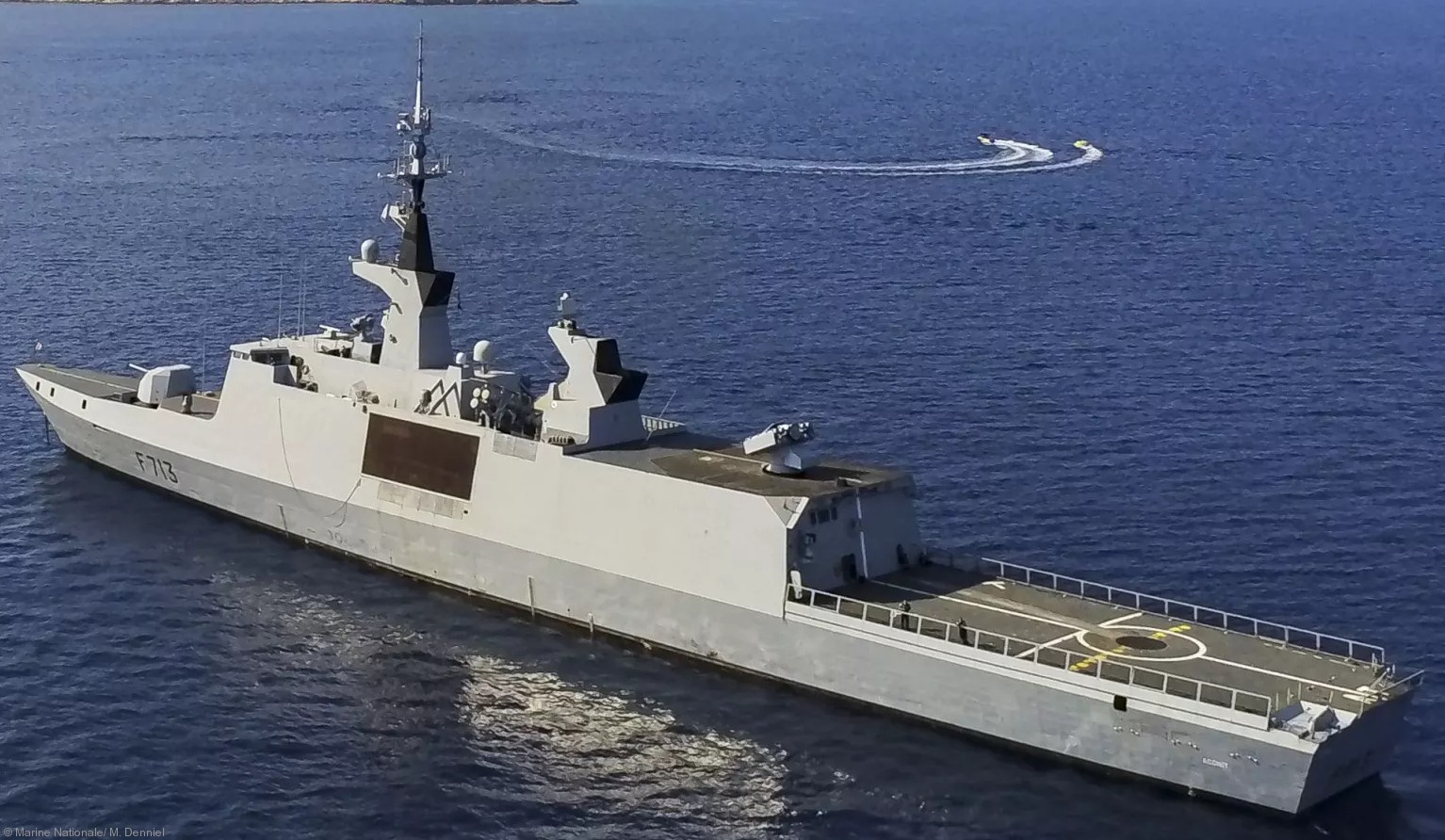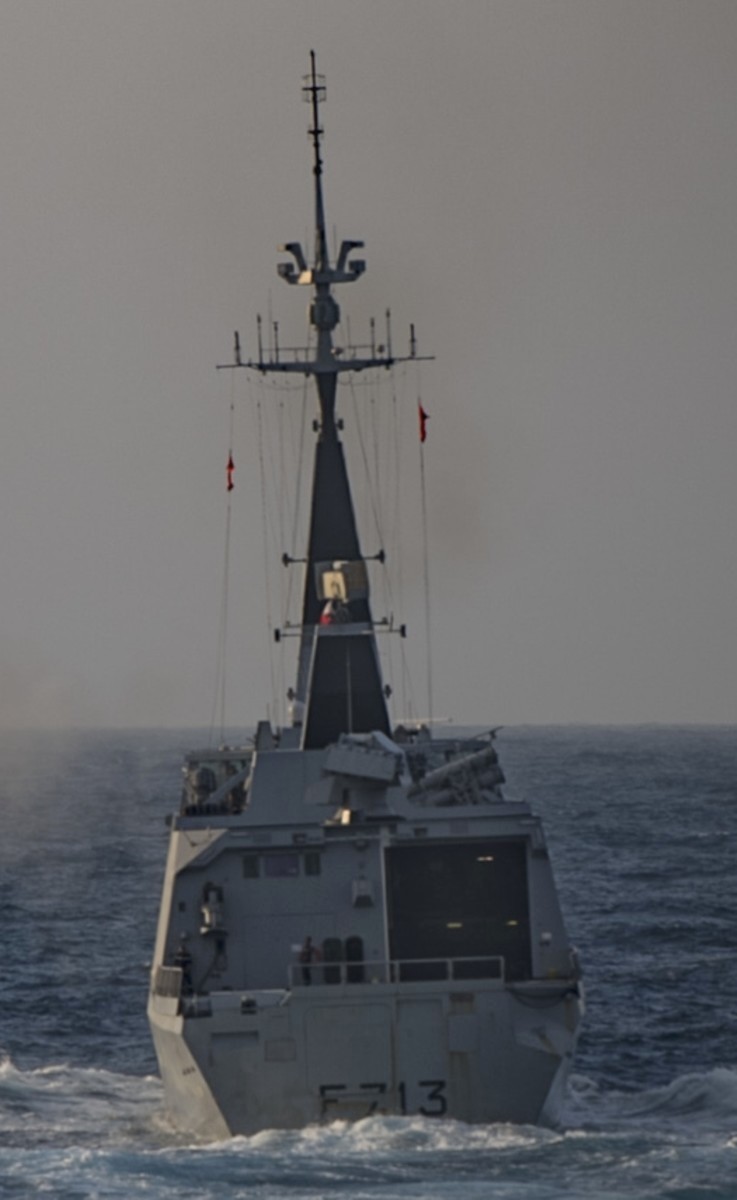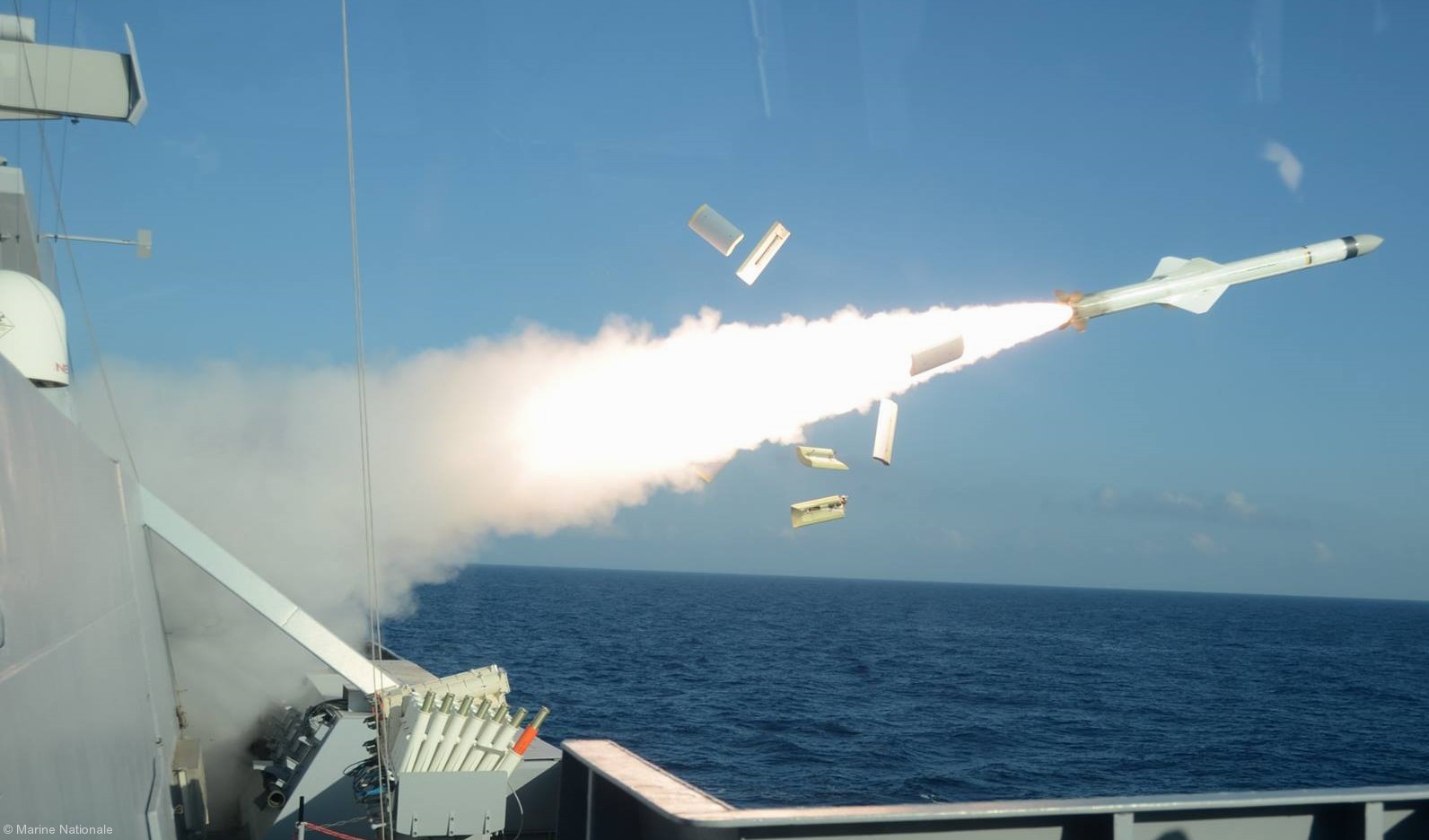 MM40 Exocet SSM missile was launched
FS Aconit (F 713):

2009: Operation Tanit off Somalia

2011: Operation Harmattan in Libya

2012: off the coast of Somalia as part of the piracy prevention mission (Operation Atalanta)

In April 2015, it evacuated 25 people from Yemen and transferred them to Dixmude on their way to Djibouti, following the conflict in Yemen.

In 2016, she participated in the fight against piracy in the Indian Ocean as part of the combined task force 1503.

2018: Operation Sofia, this operation involves the rescue of migrants off the coast of Libya. During this joint operation with foreign forces, Aconite was able to save the lives of 106 migrants.

<![if !supportEmptyParas]> <![endif]>
Aconit (formerly HMS Aconite)

... was one of the nine Flower-class corvettes lent by the Royal Navy to the Free French Naval Forces. During World War II, she escorted 116 convoys, spending 728 days at sea. She was awarded the Croix de la Libération and the Croix de Guerre 1939-1945, and was cited by the British Admiralty. Postwar Aconit was briefly used by the French naval school, before being given back to the Royal Navy on 30 April 1947 and renamed HMS Aconite.
Following the war she was used as whaling ship for three different companies from 1947 to 1964.

patches + more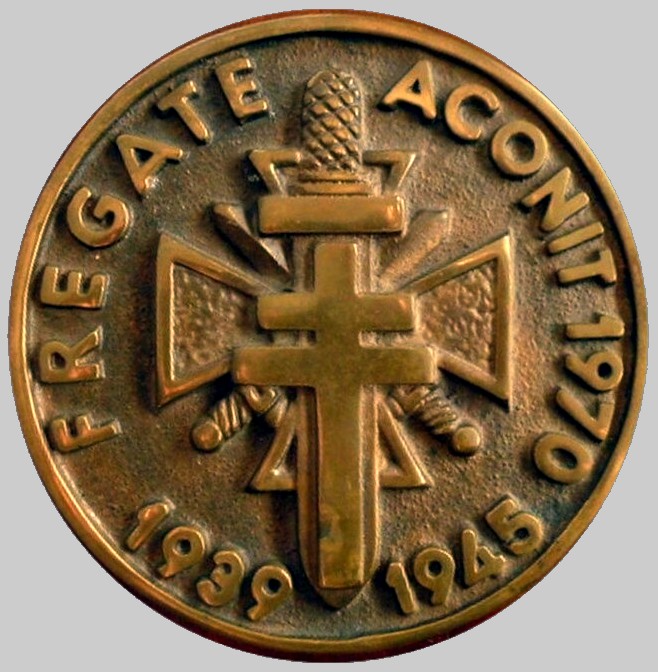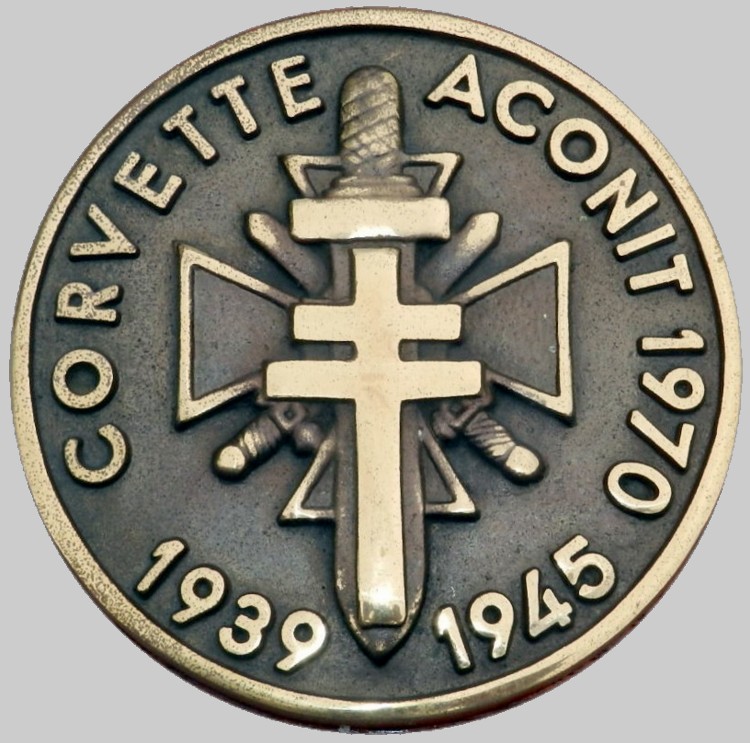 |
seaforces.org
|
French Navy start page
|