HOME | US Navy - ships | US Navy - air units | USMC - air units | International Navies | Weapon Systems | Special Reports
French Navy / Marine Nationale
- Anti-Submarine
Frigate
D 646 FS Latouche-Treville
03/22
Type, class: L

arge Anti-Submarine Frigate; Georges Leygues (F70 AS) class
Builder: Arsenal de Brest, Brittany, France
STATUS:
Laid down: February 15, 1984
Launched:

March 19, 1988
Commissioned: July 16, 1990
IN SERVICE
Homeport: Brest
Namesake: Louis-René Madelaine Le Vassor, Comte de La Touche-Tréville (1745-1804)
Technical Data: see INFO > Georges Leygues (F70 AS) class Anti-Submarine Frigate
images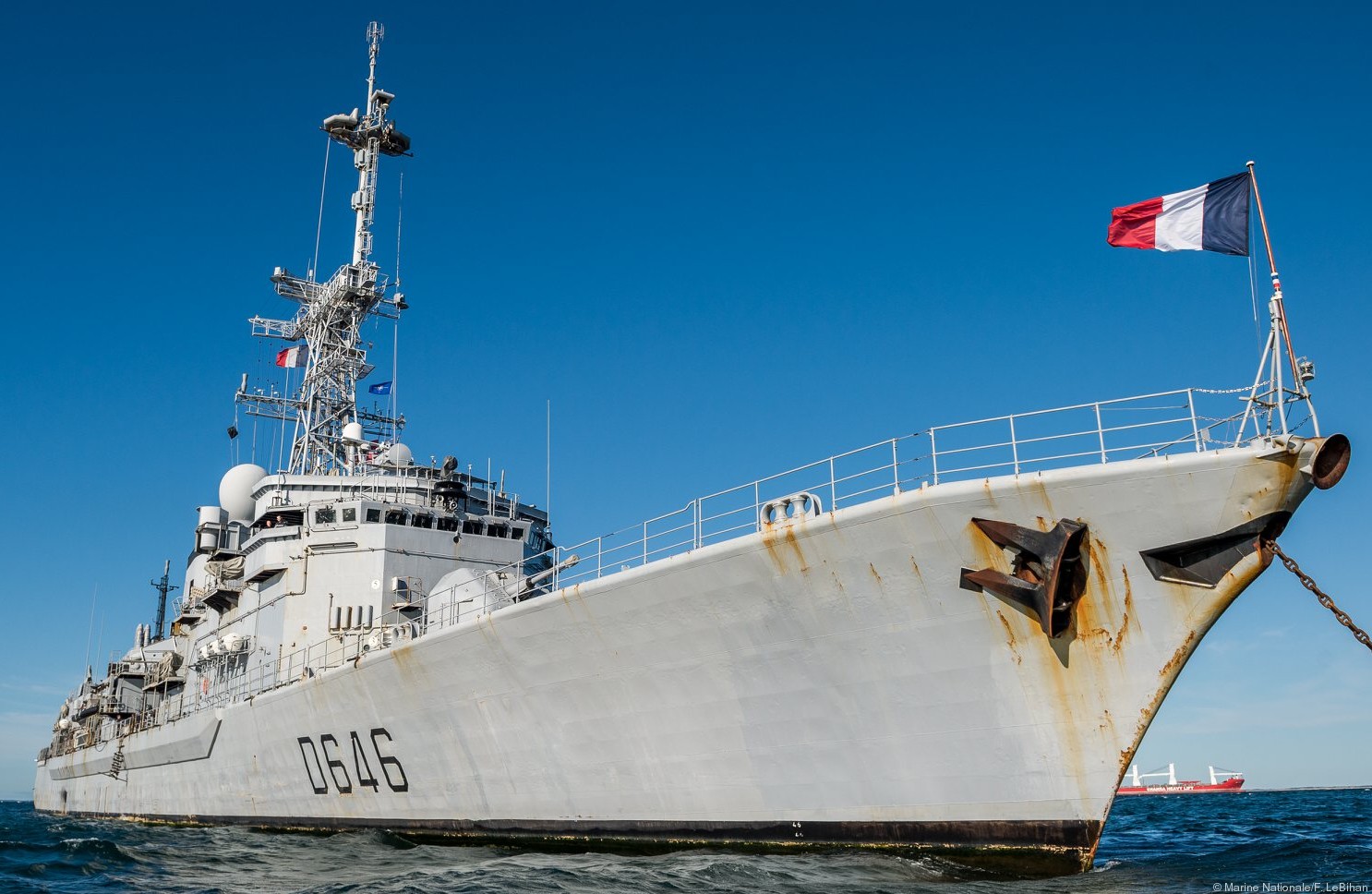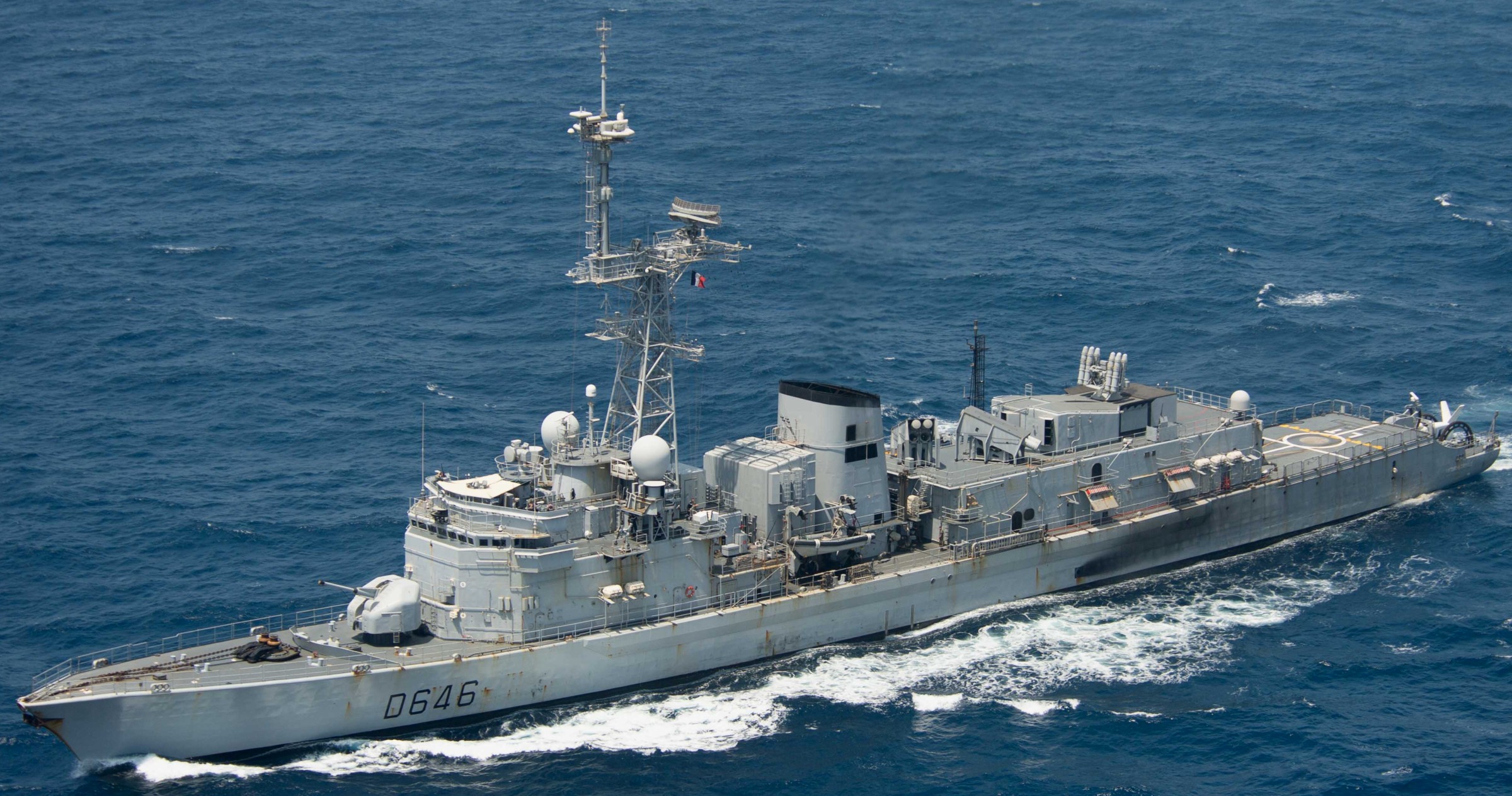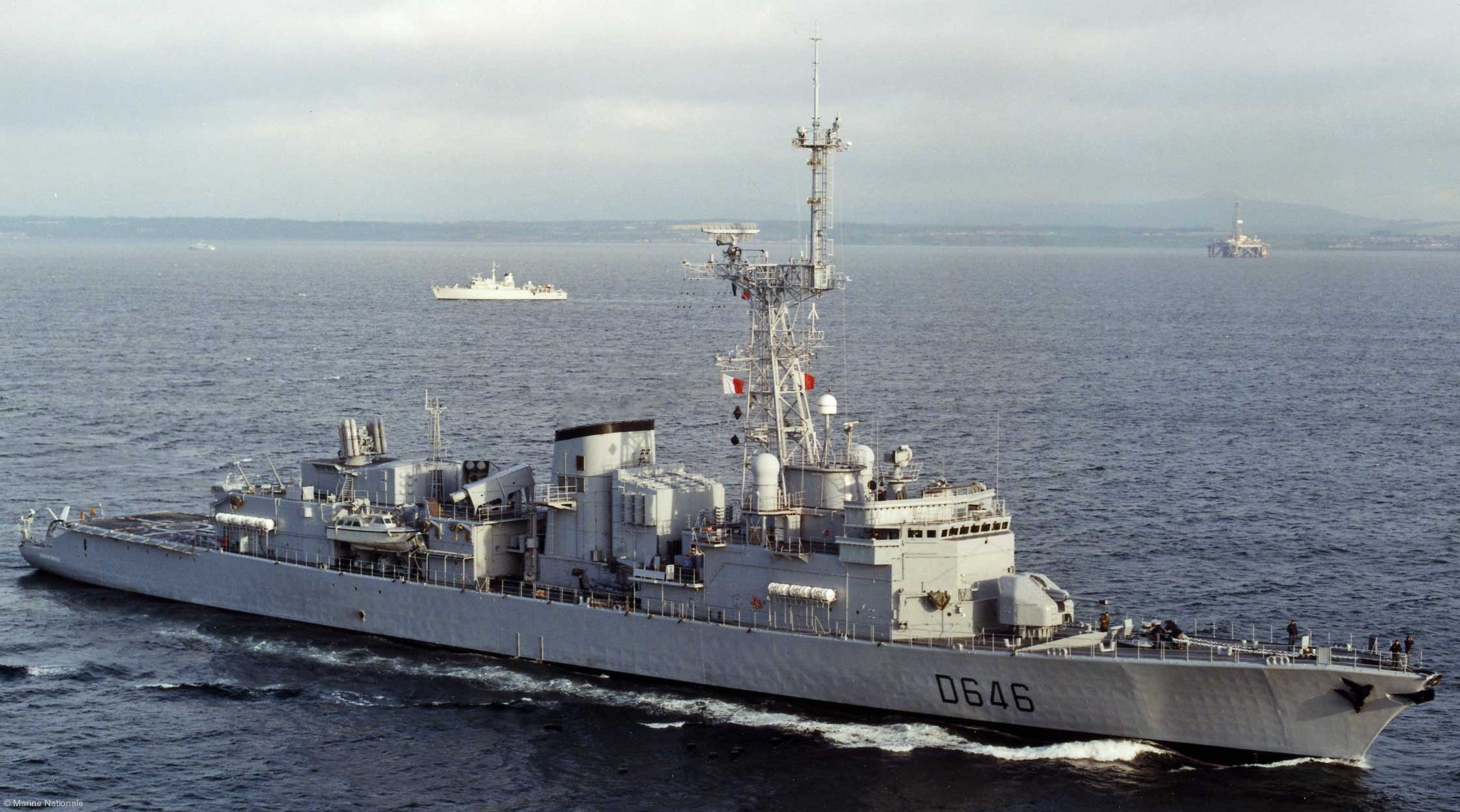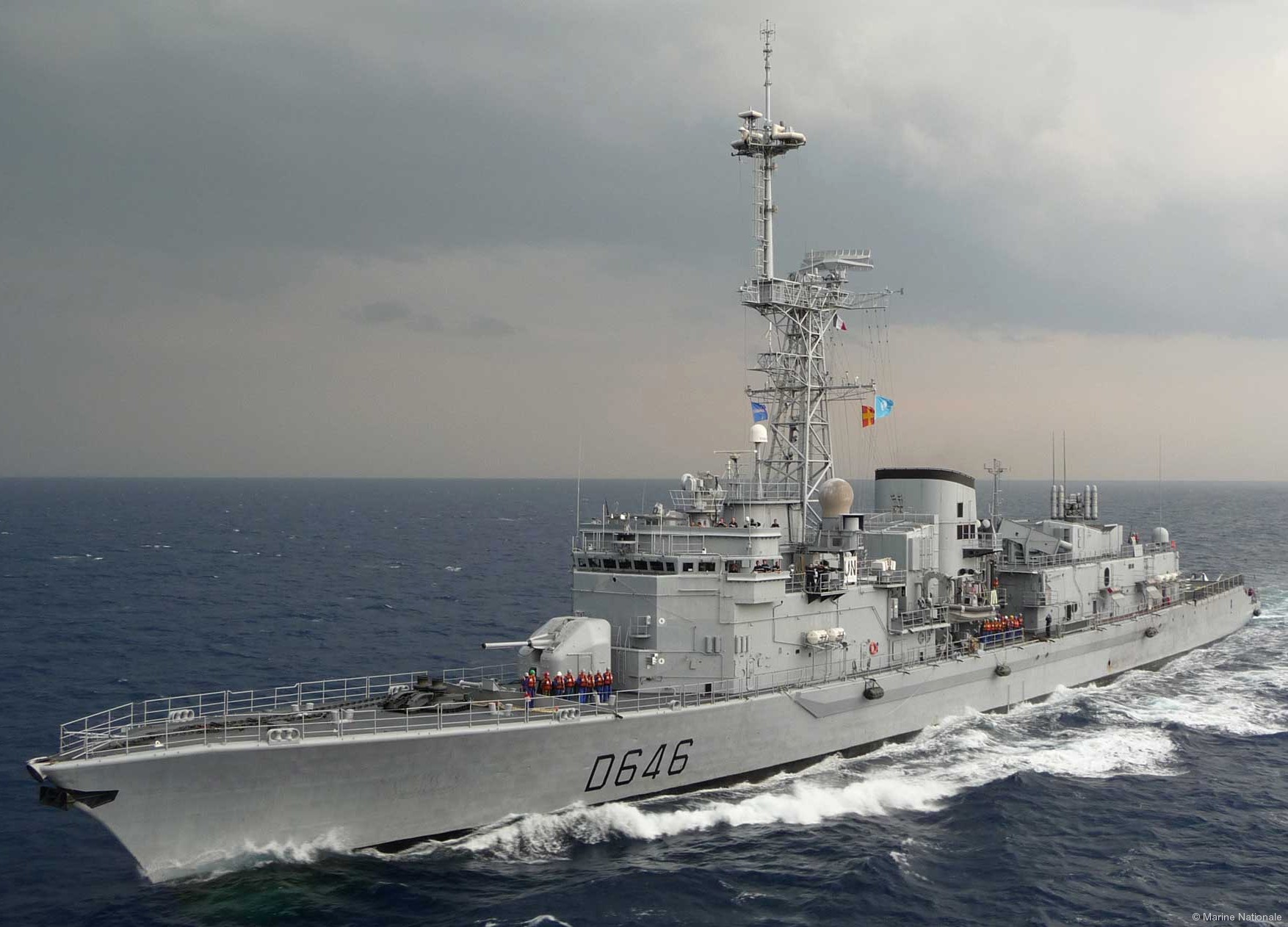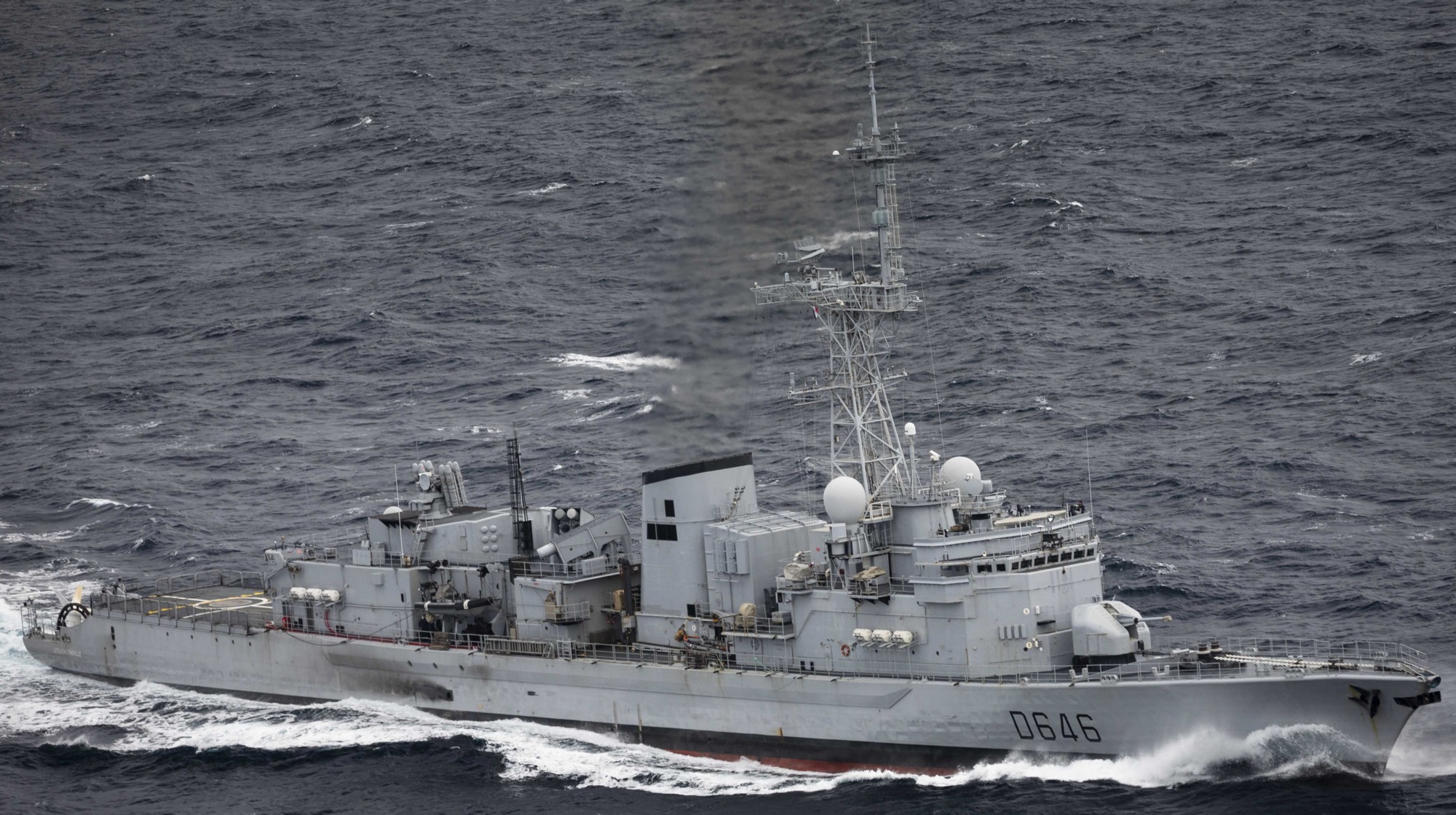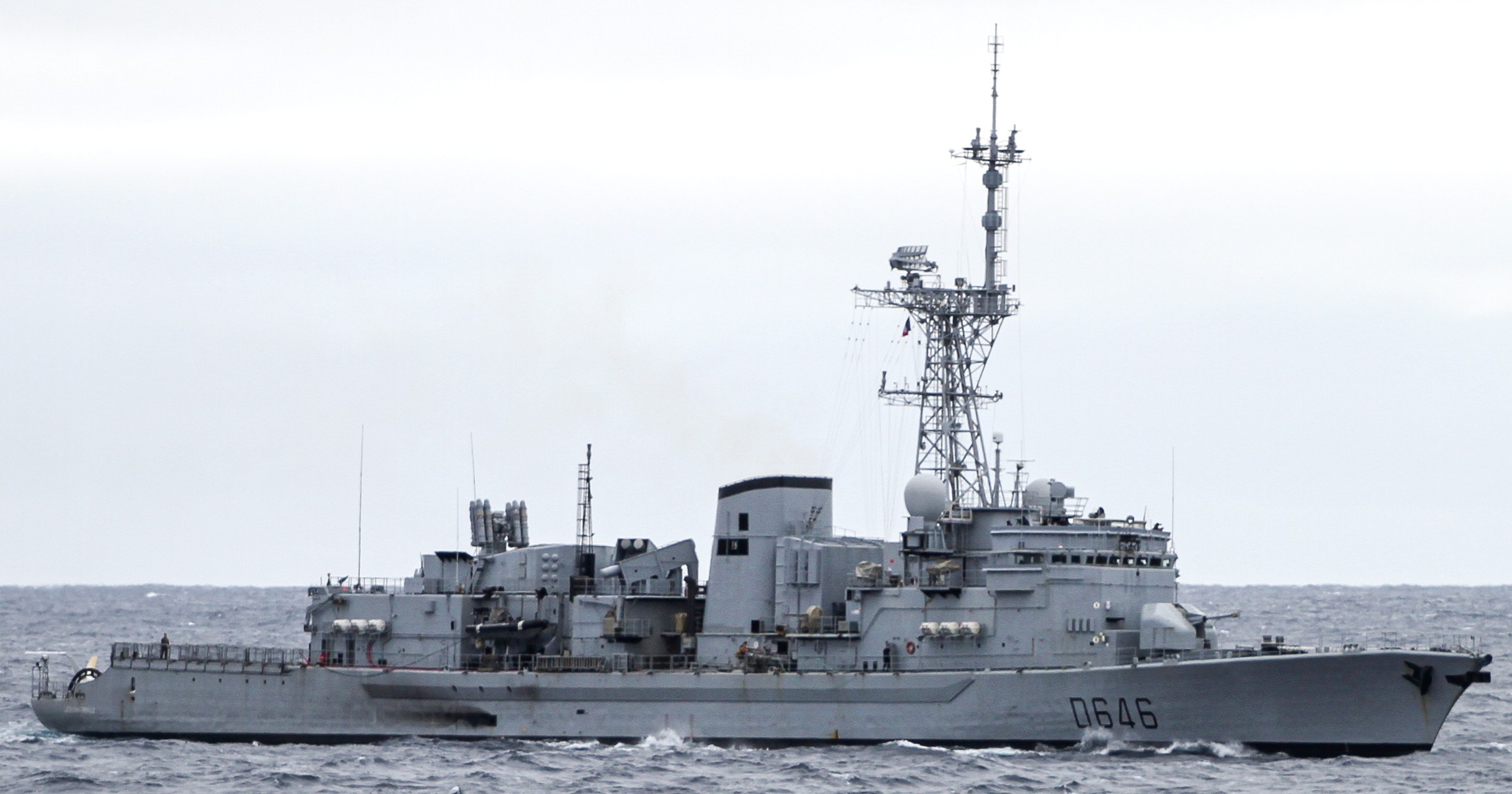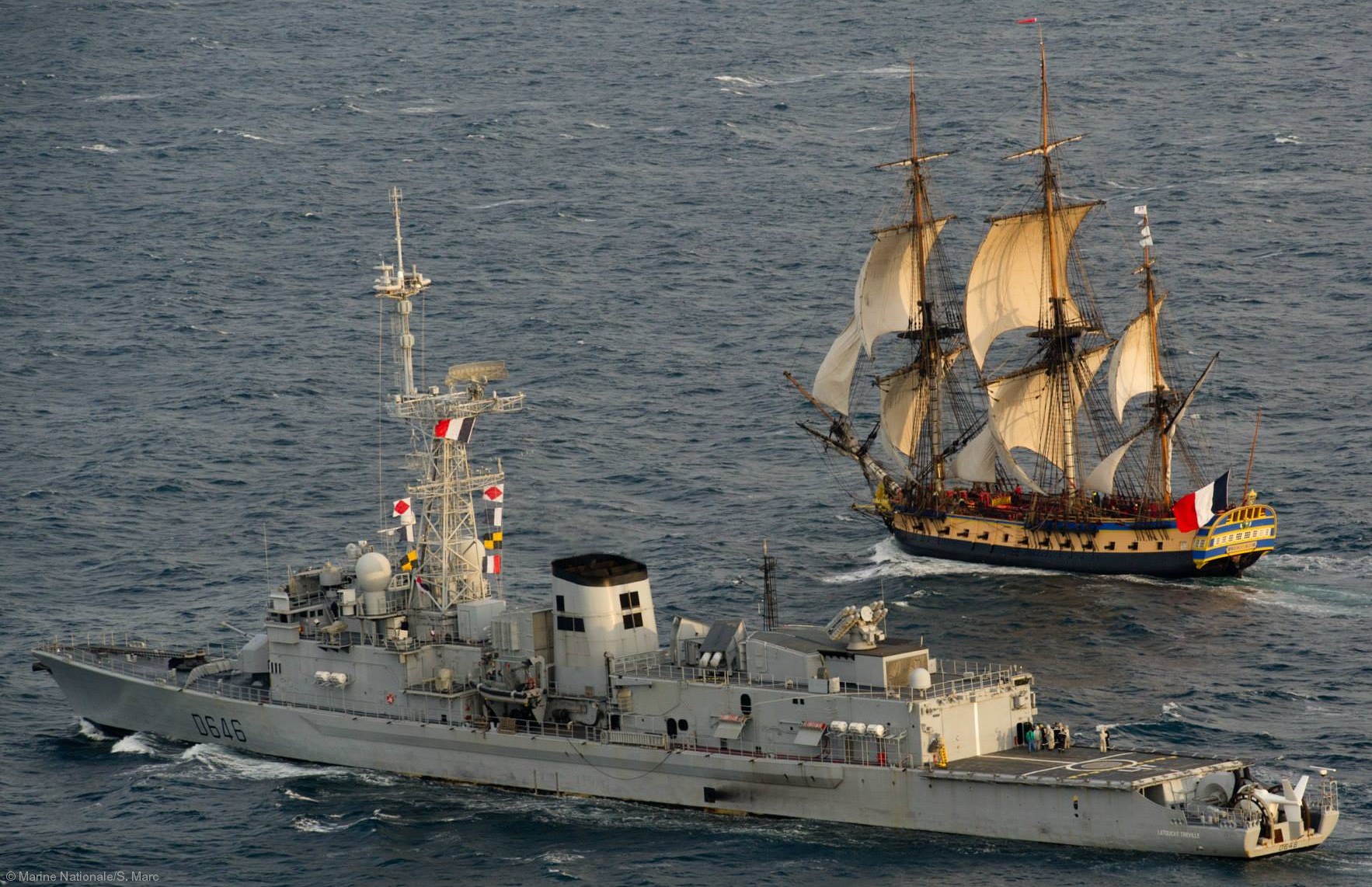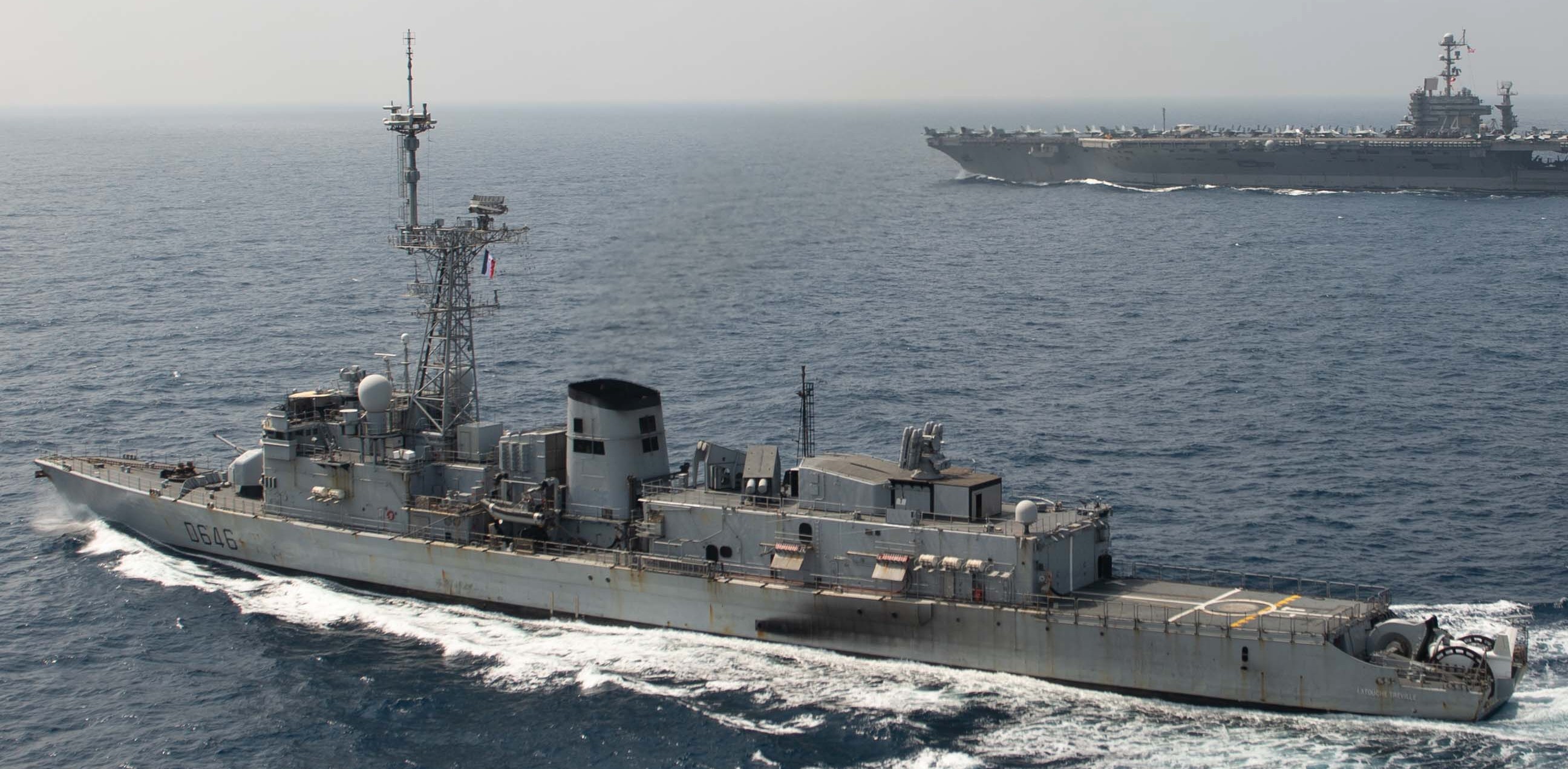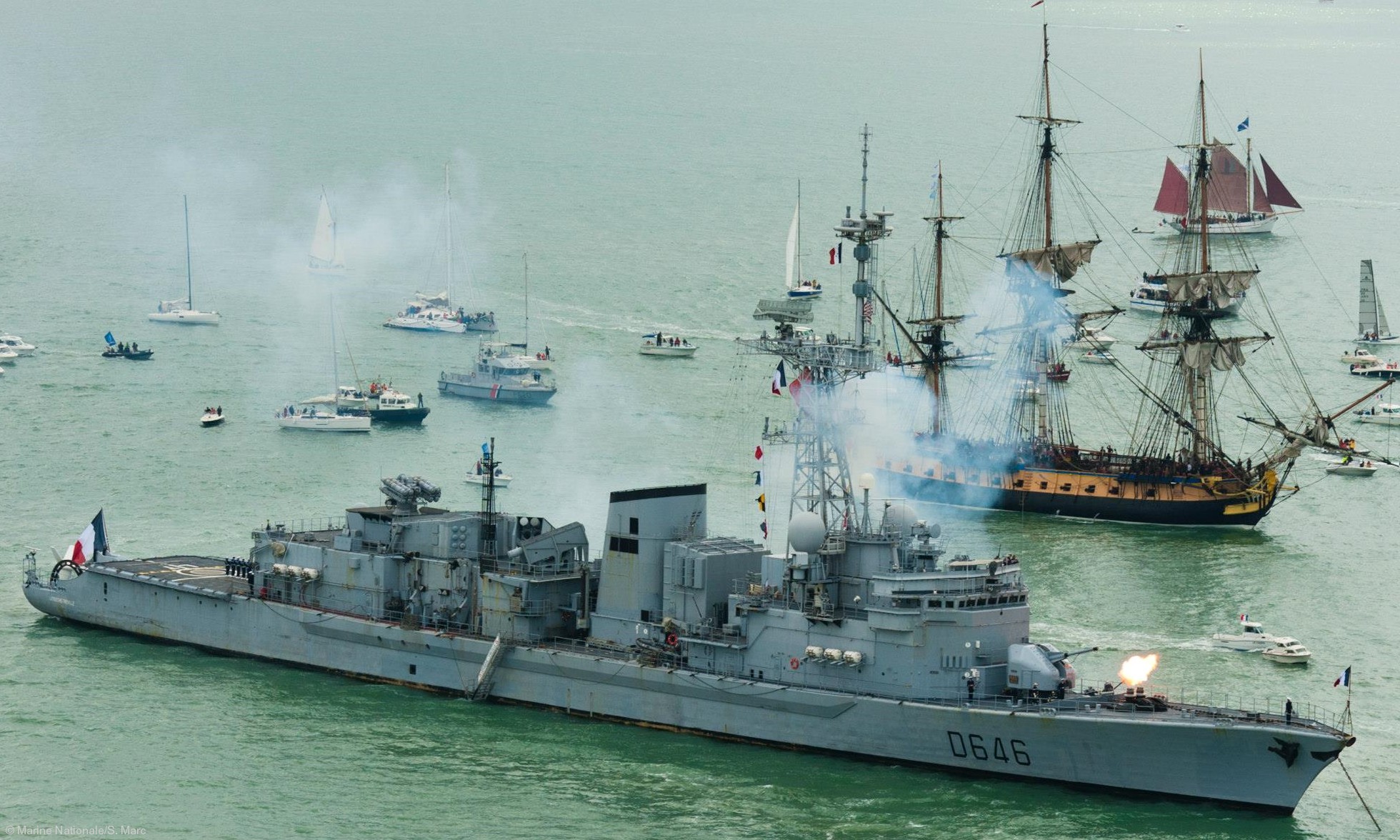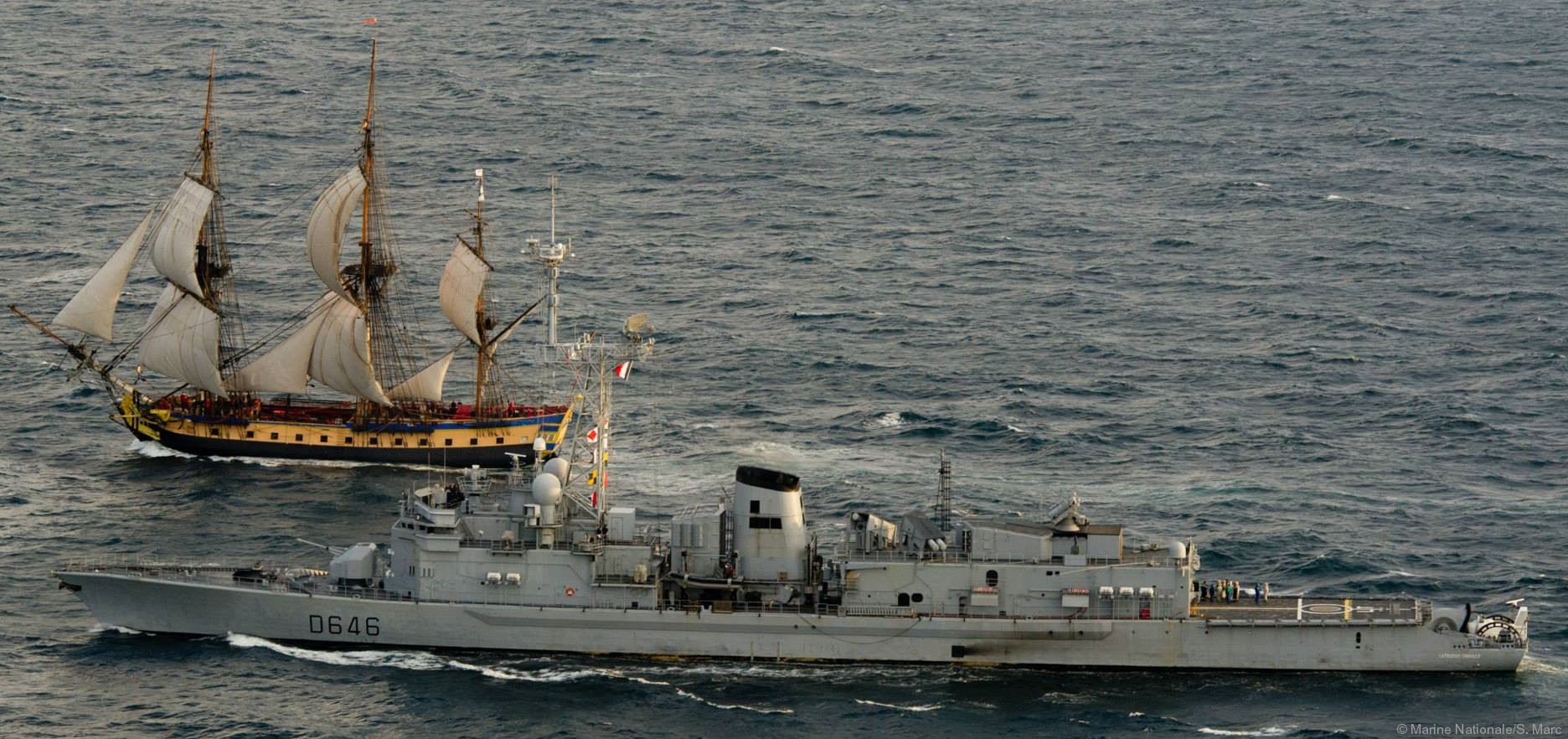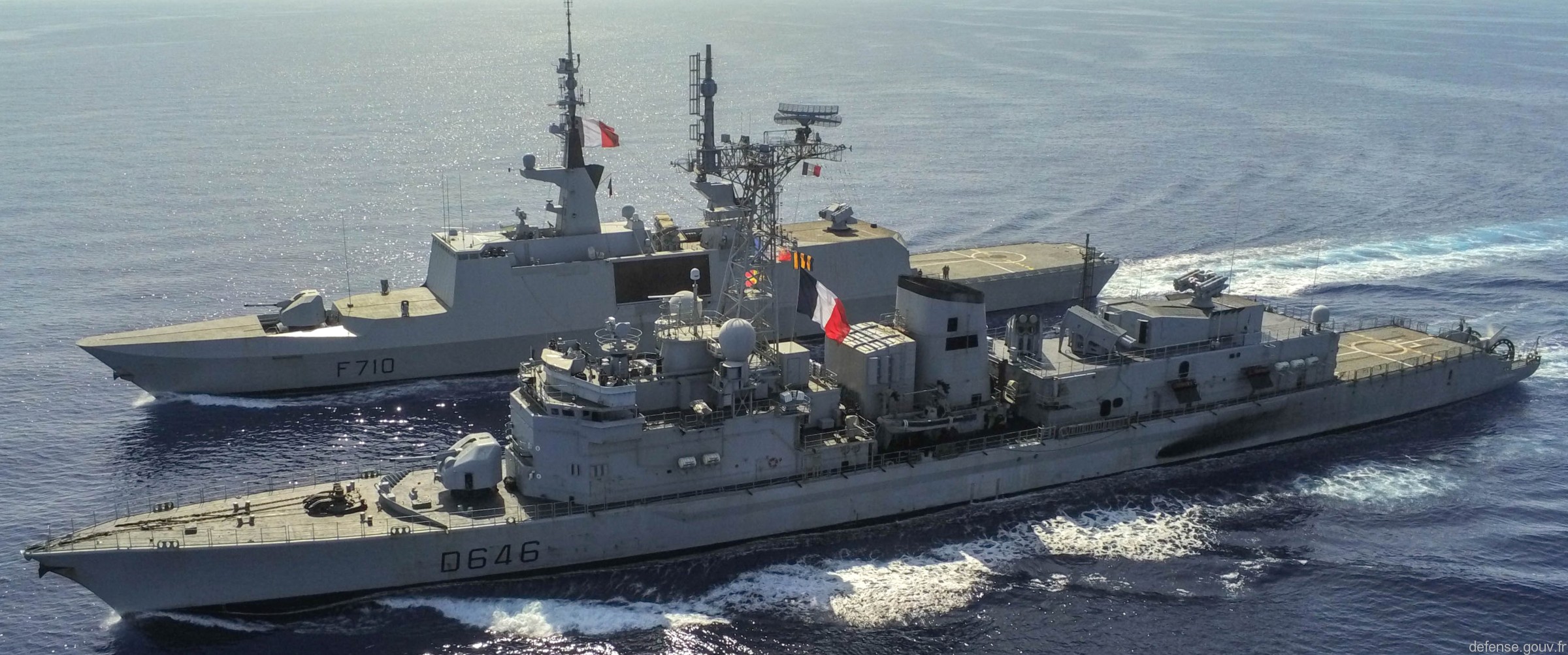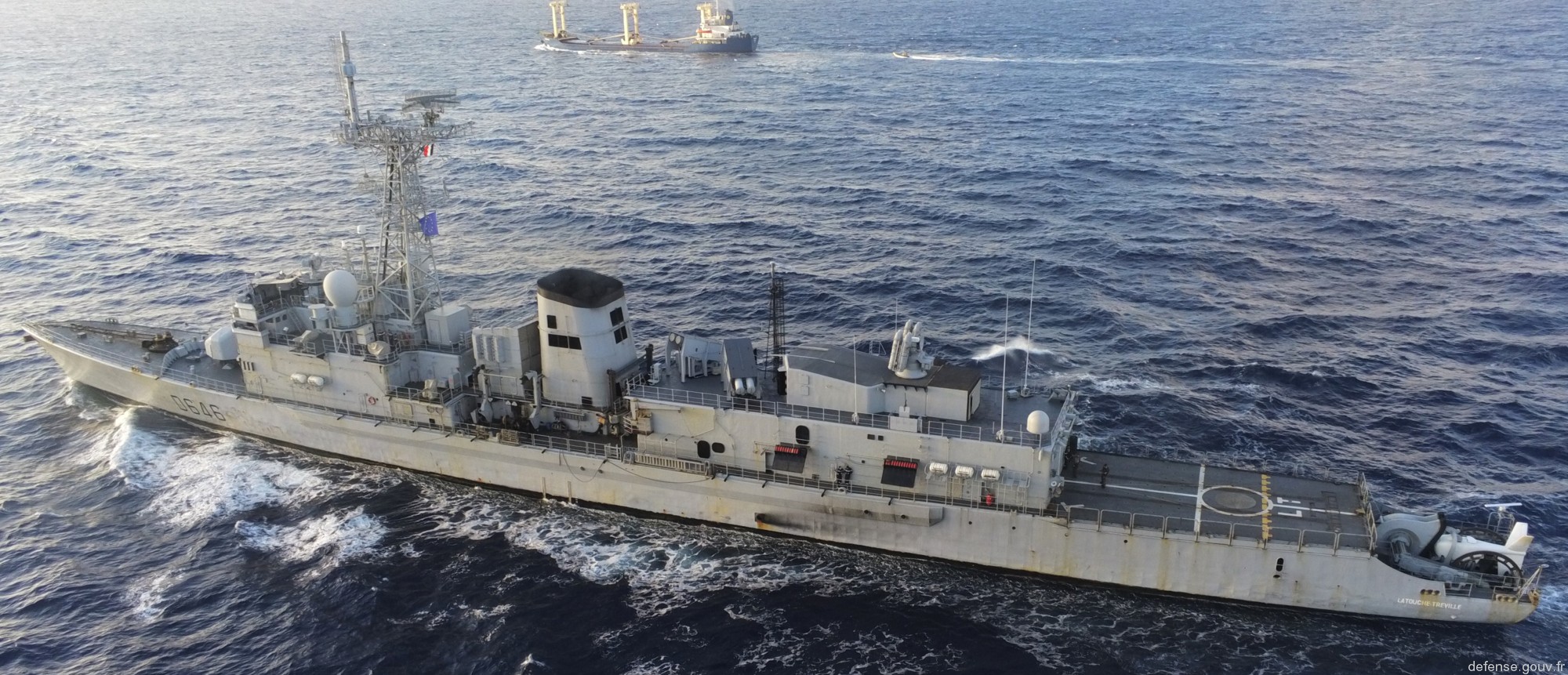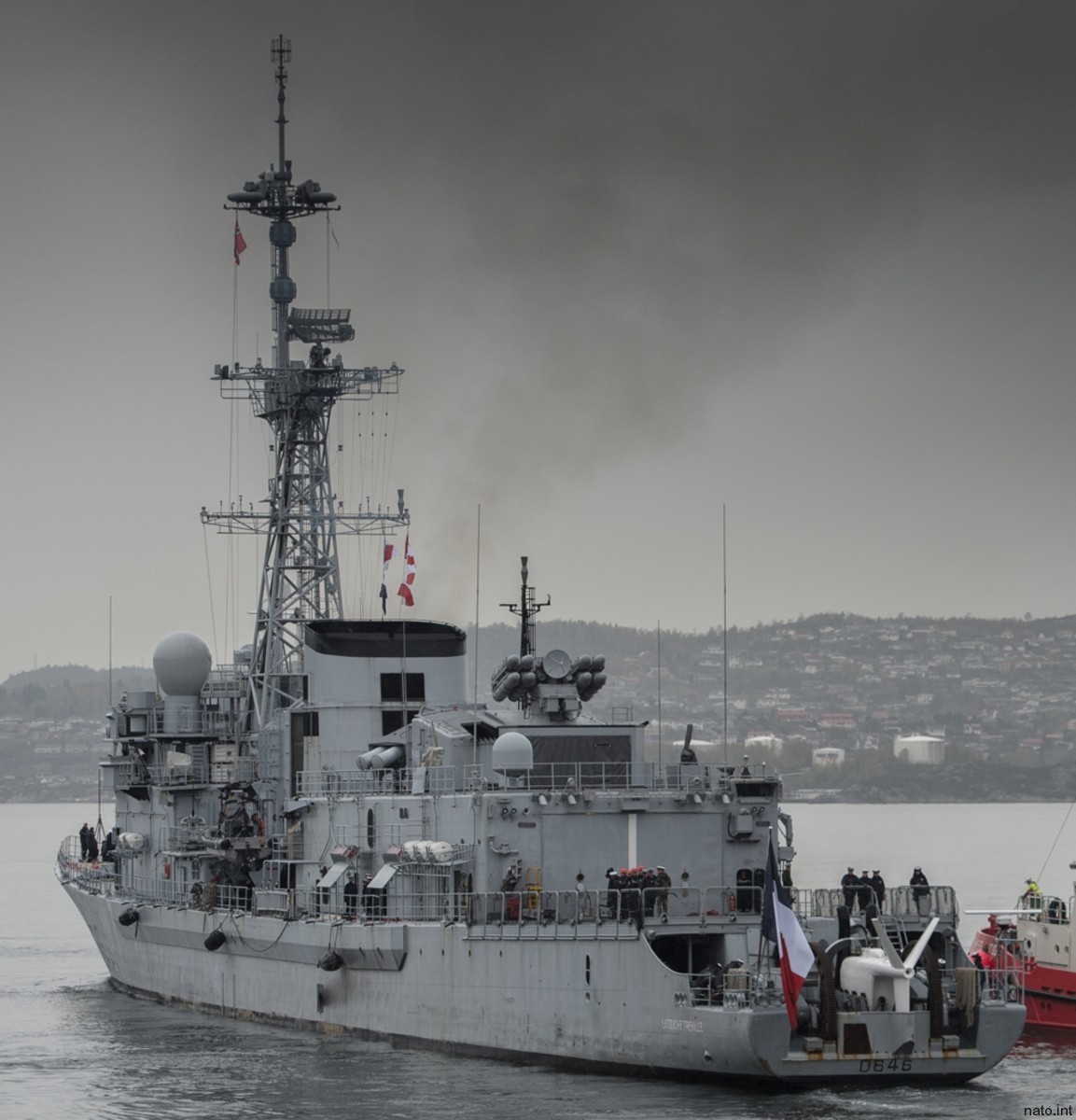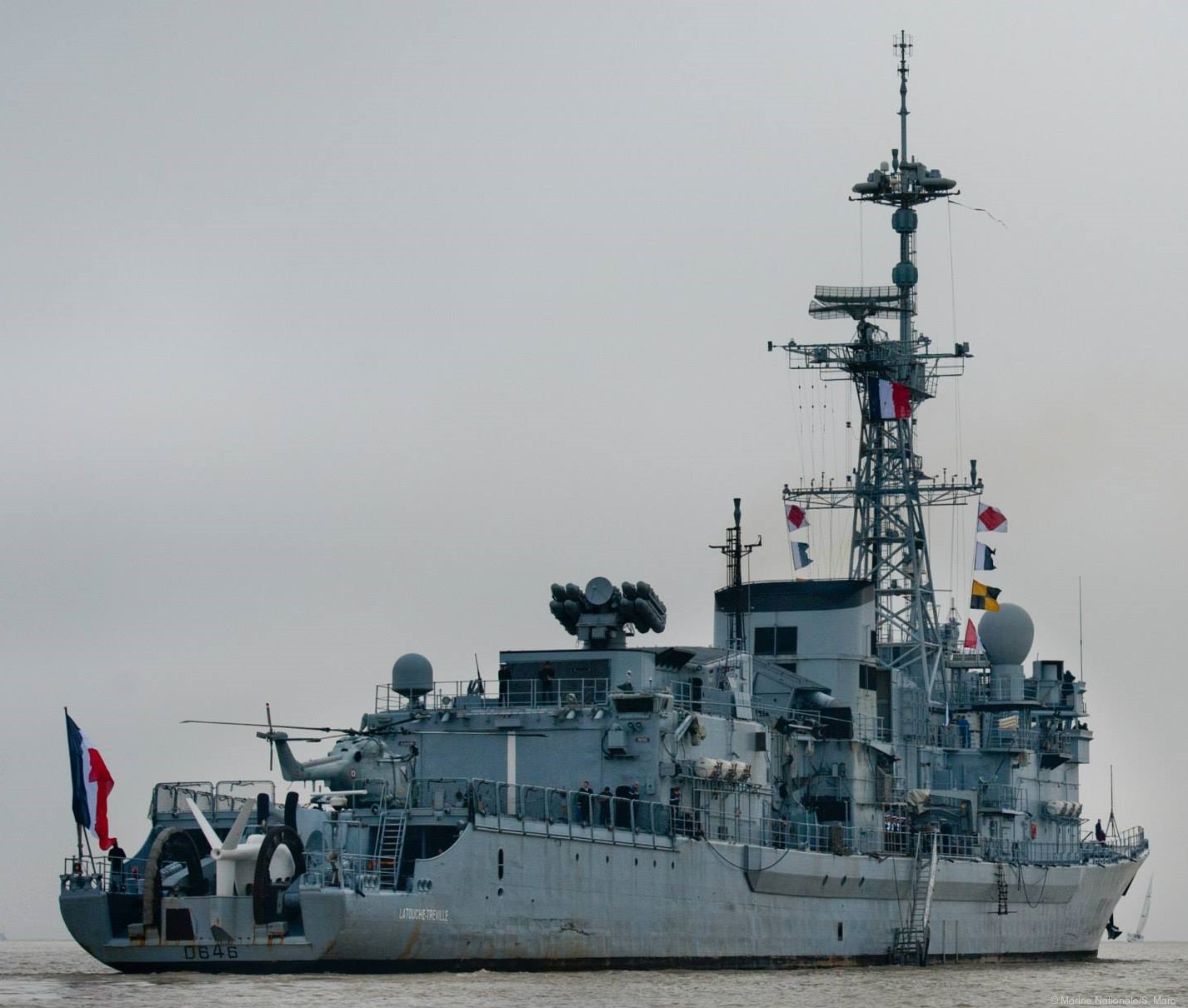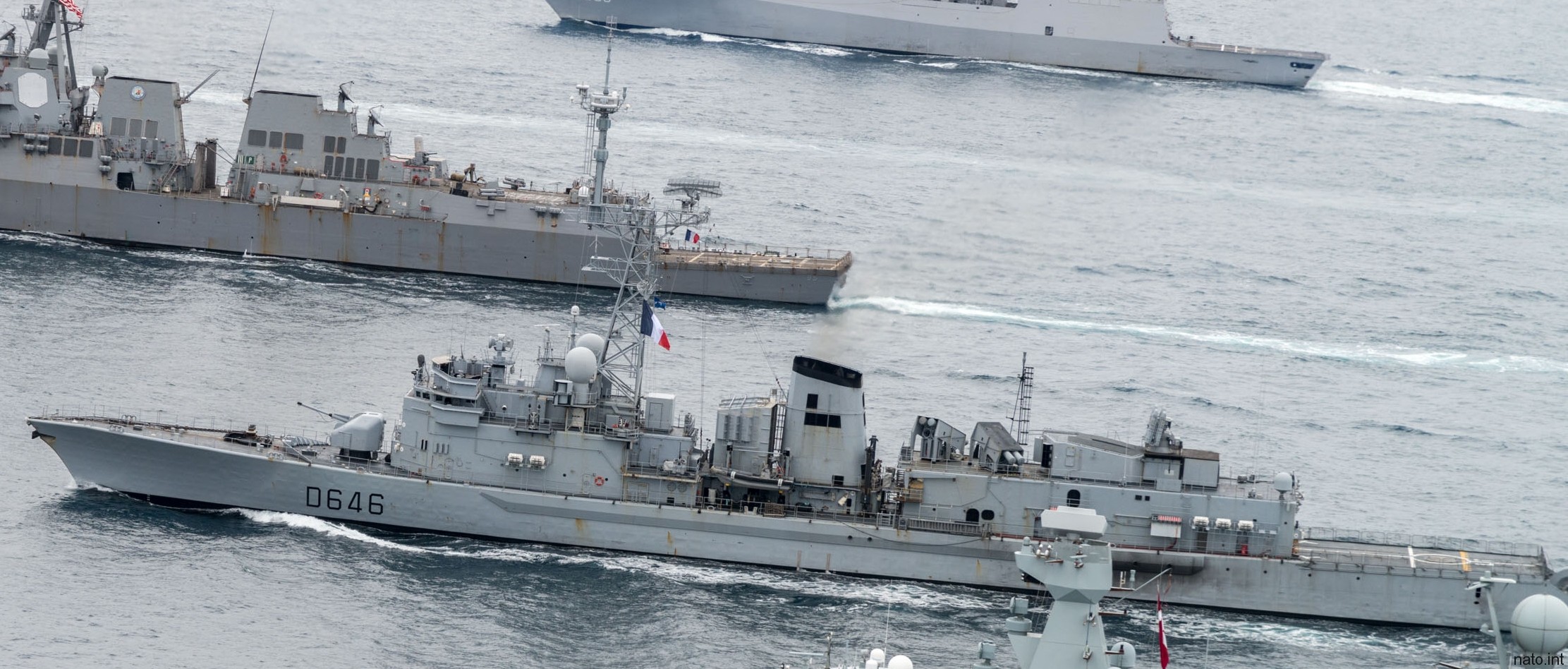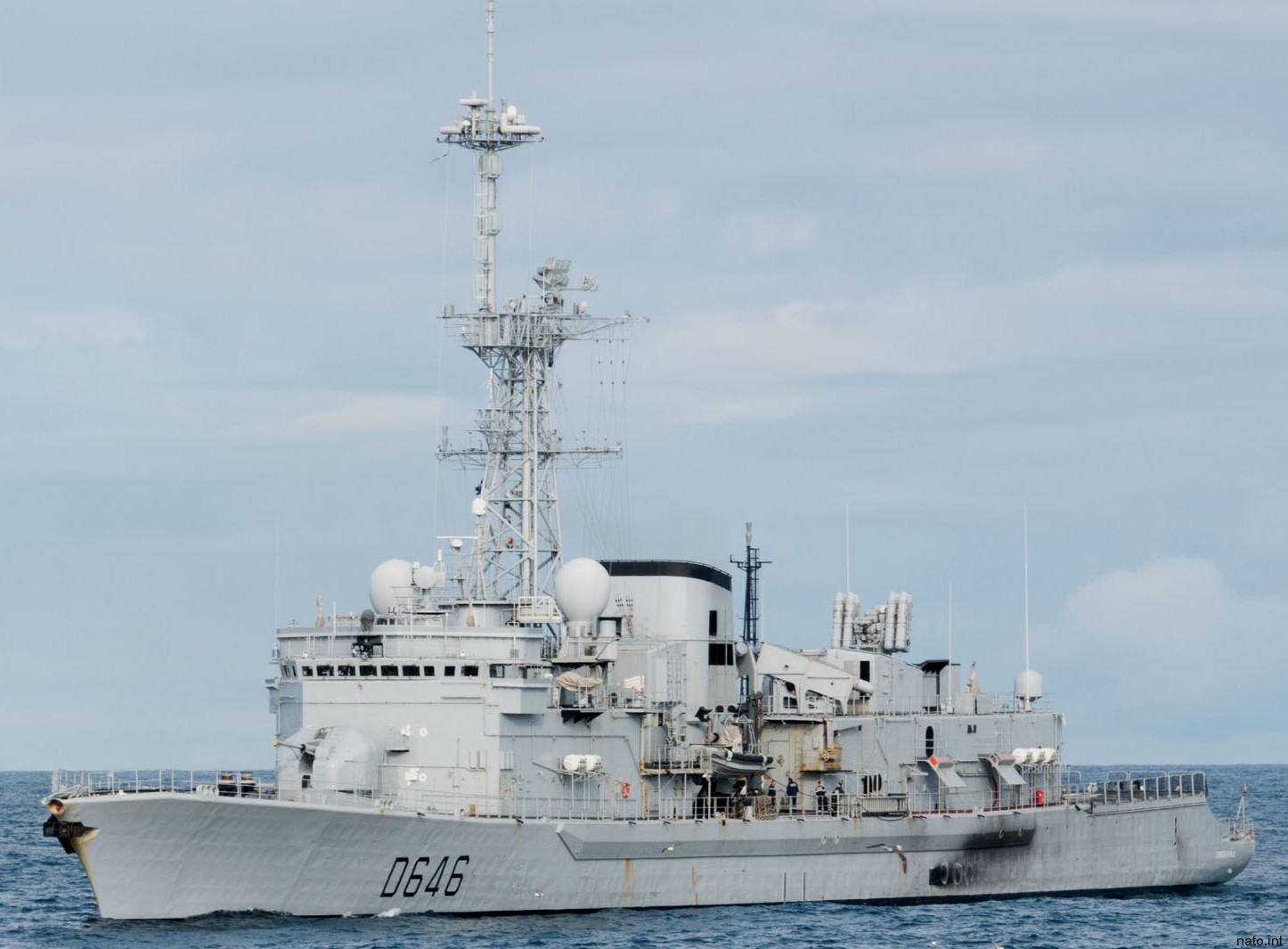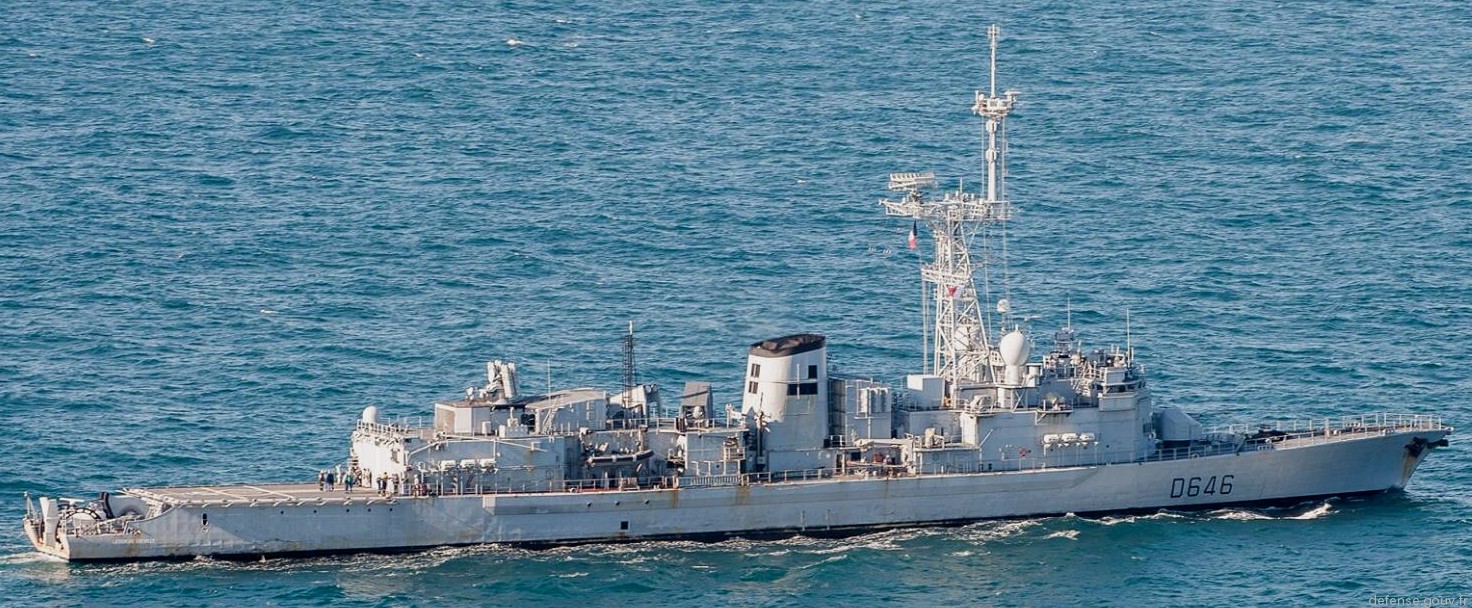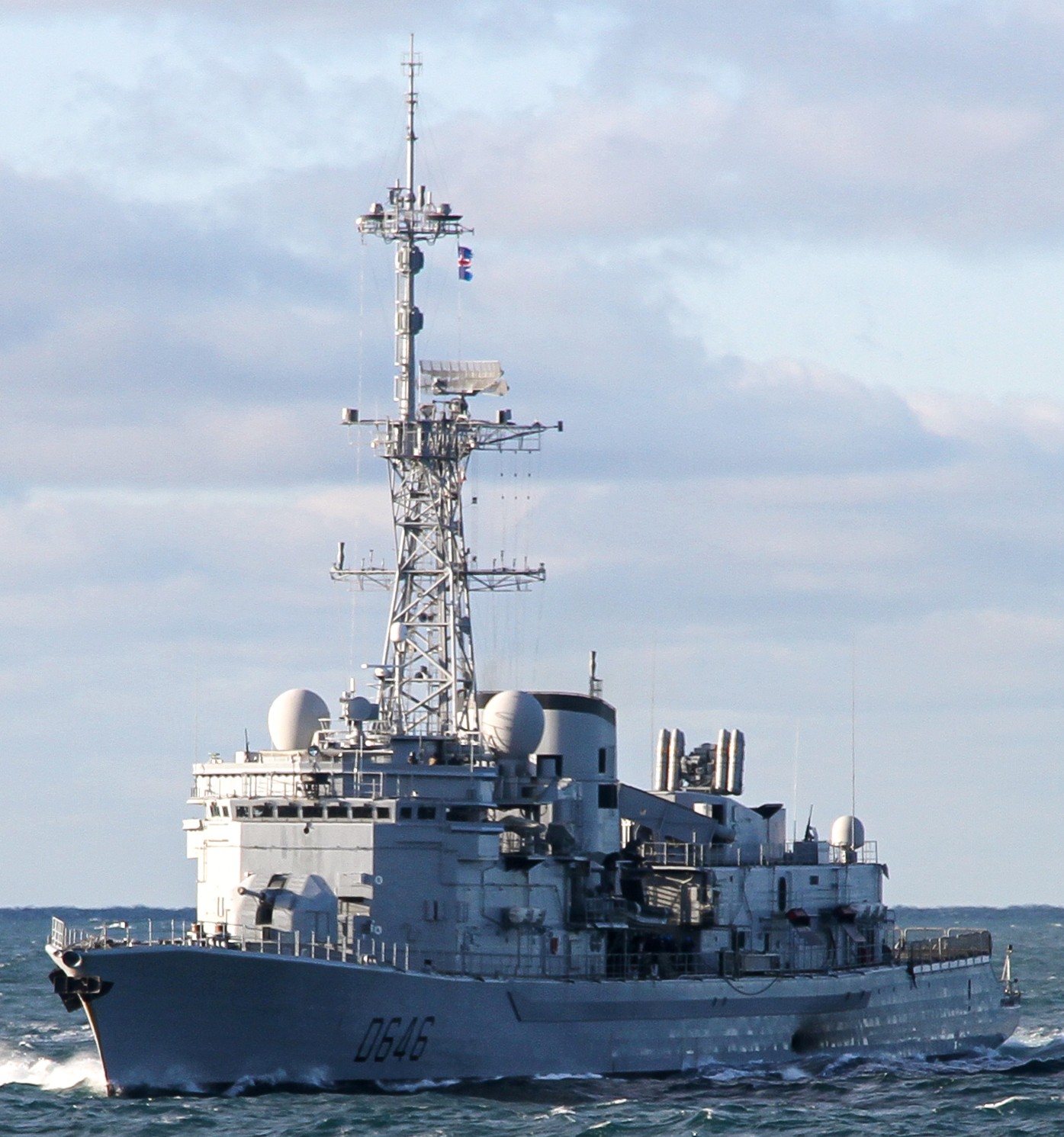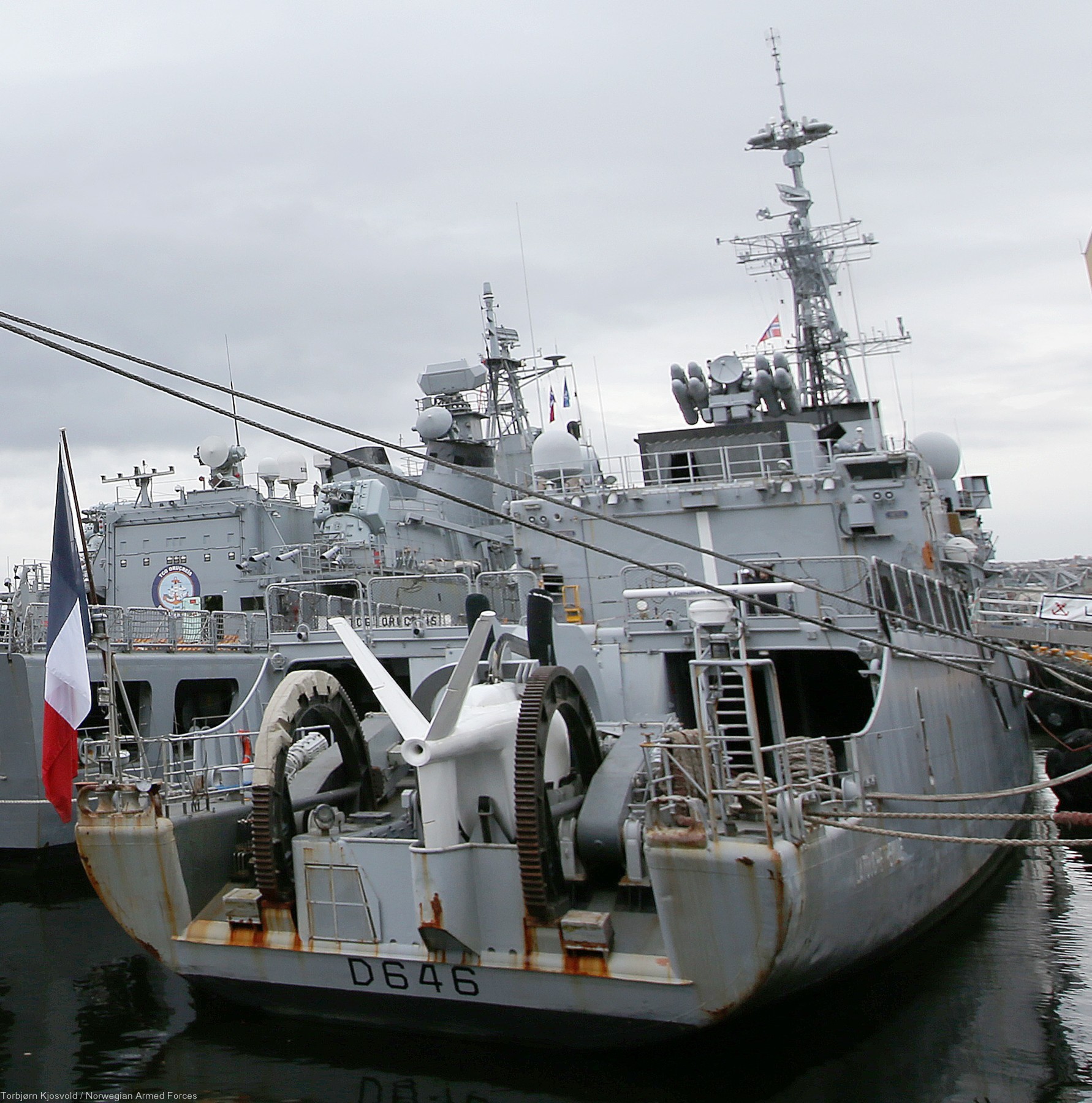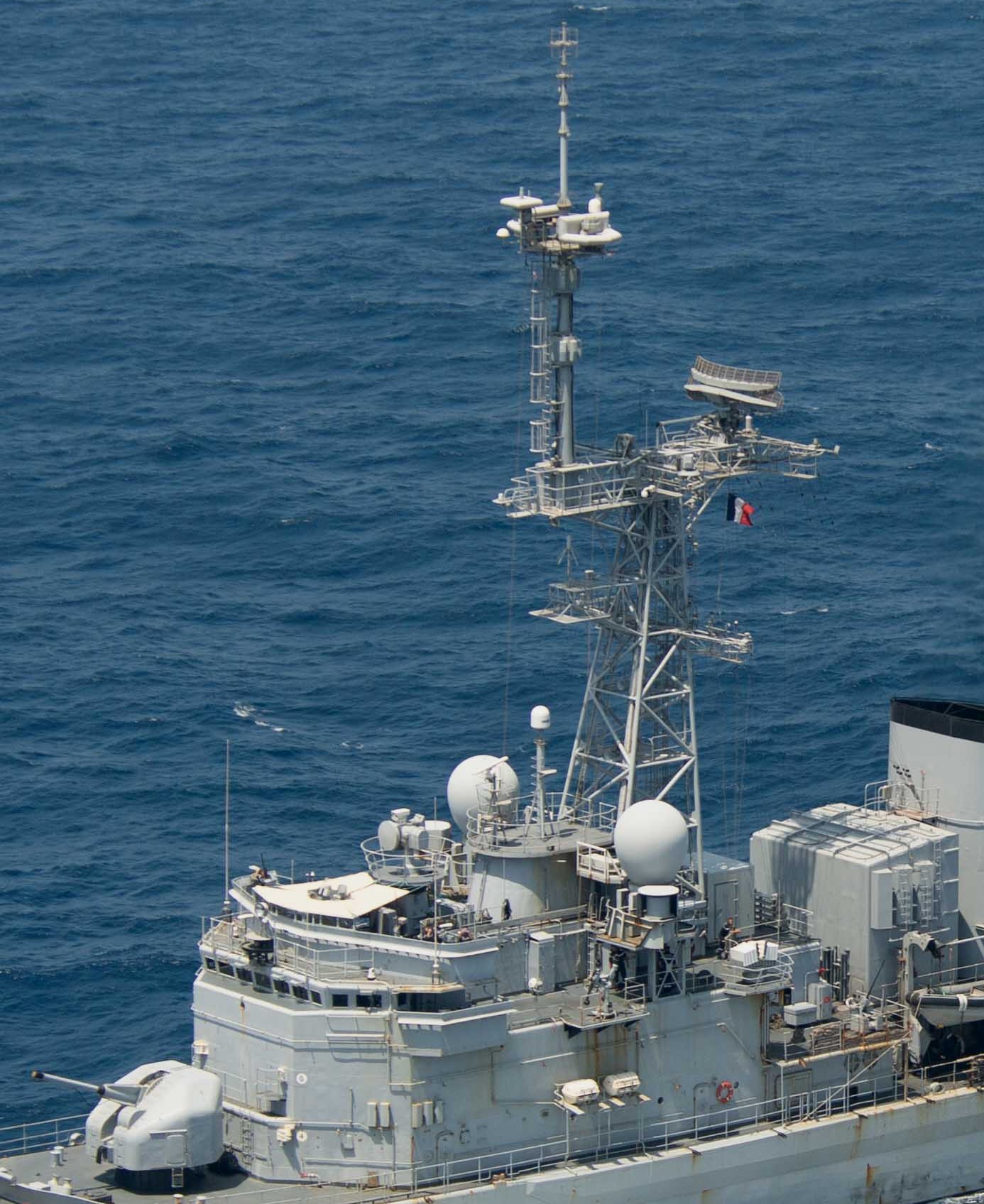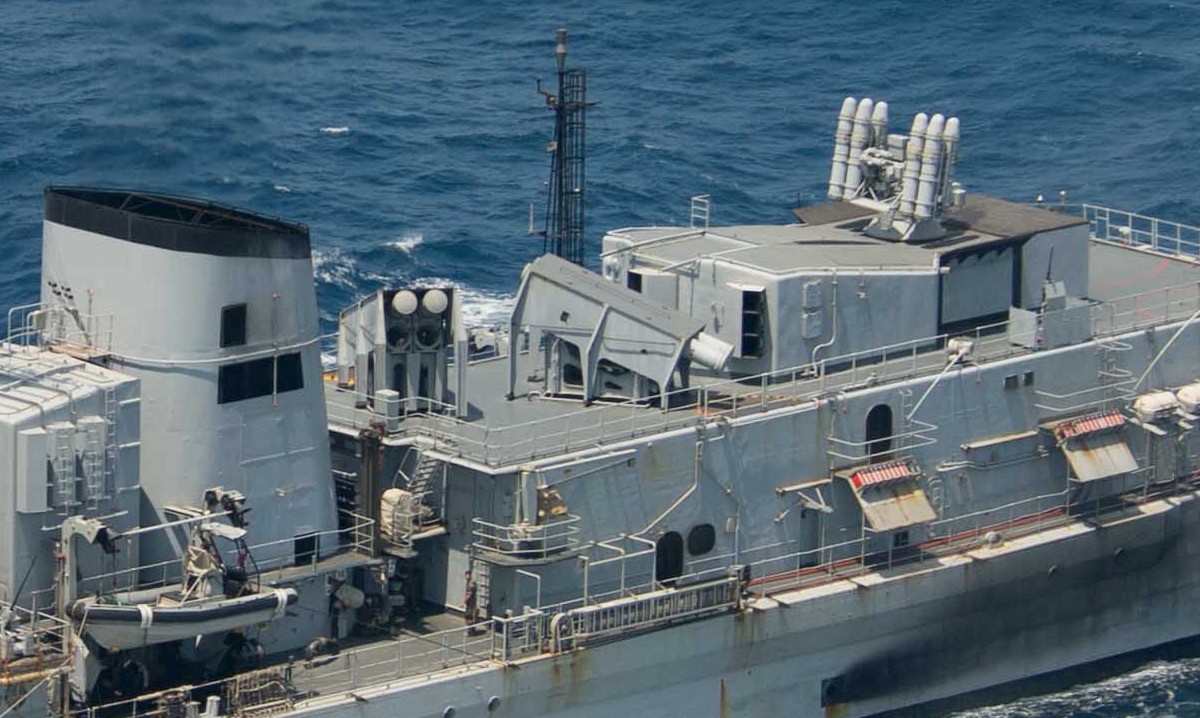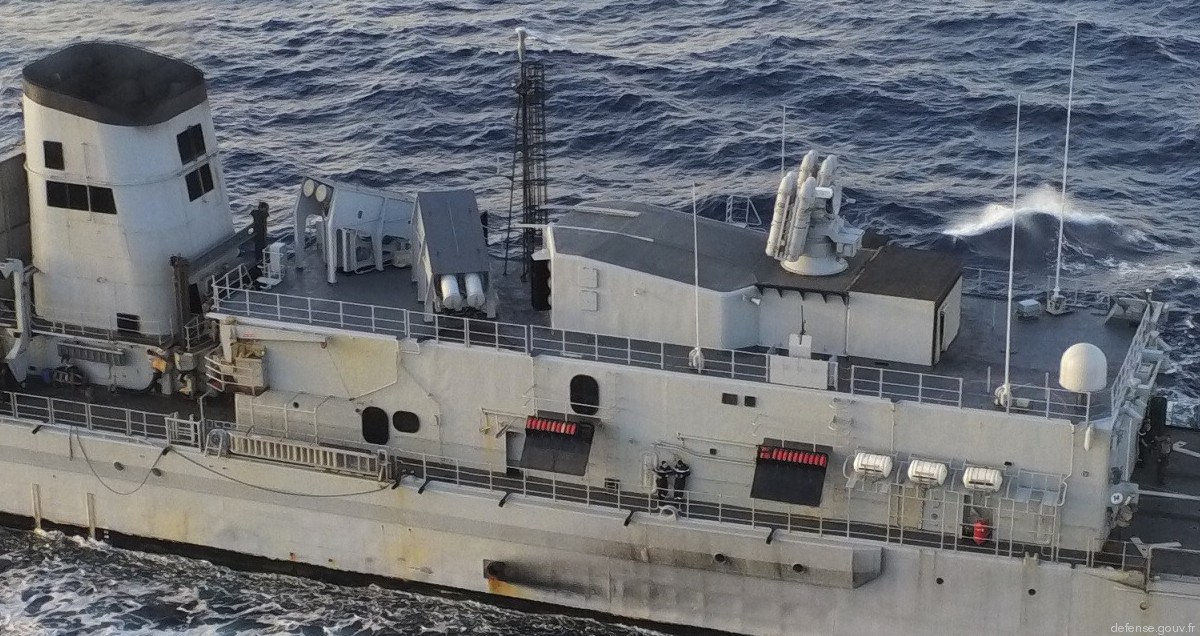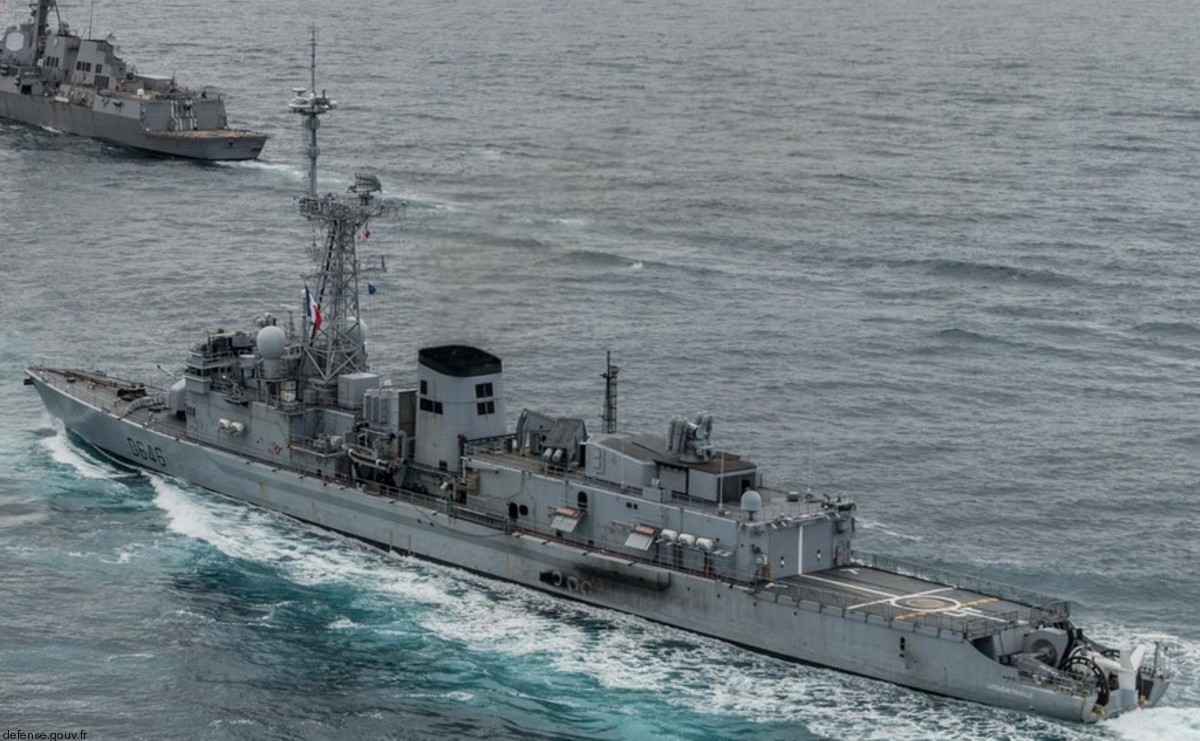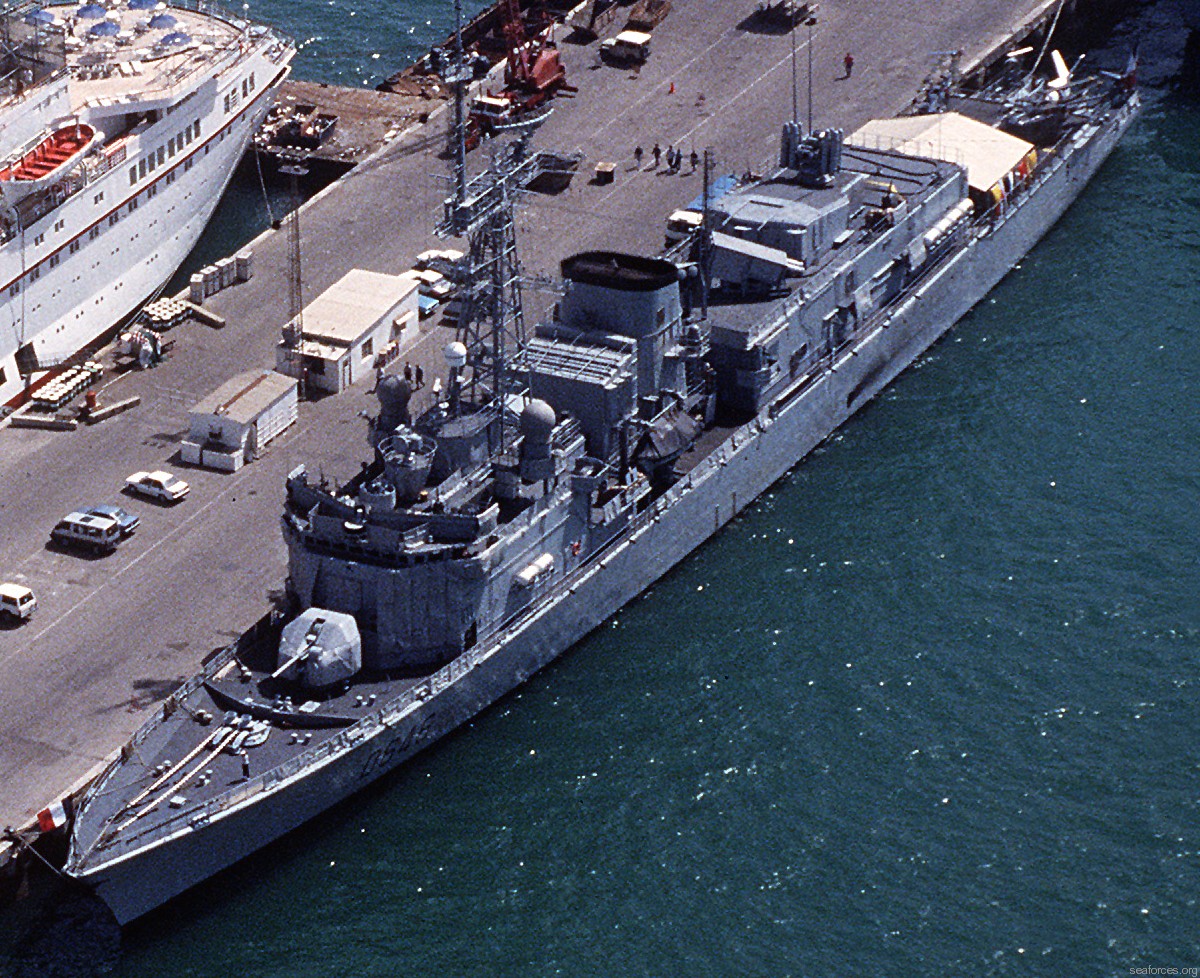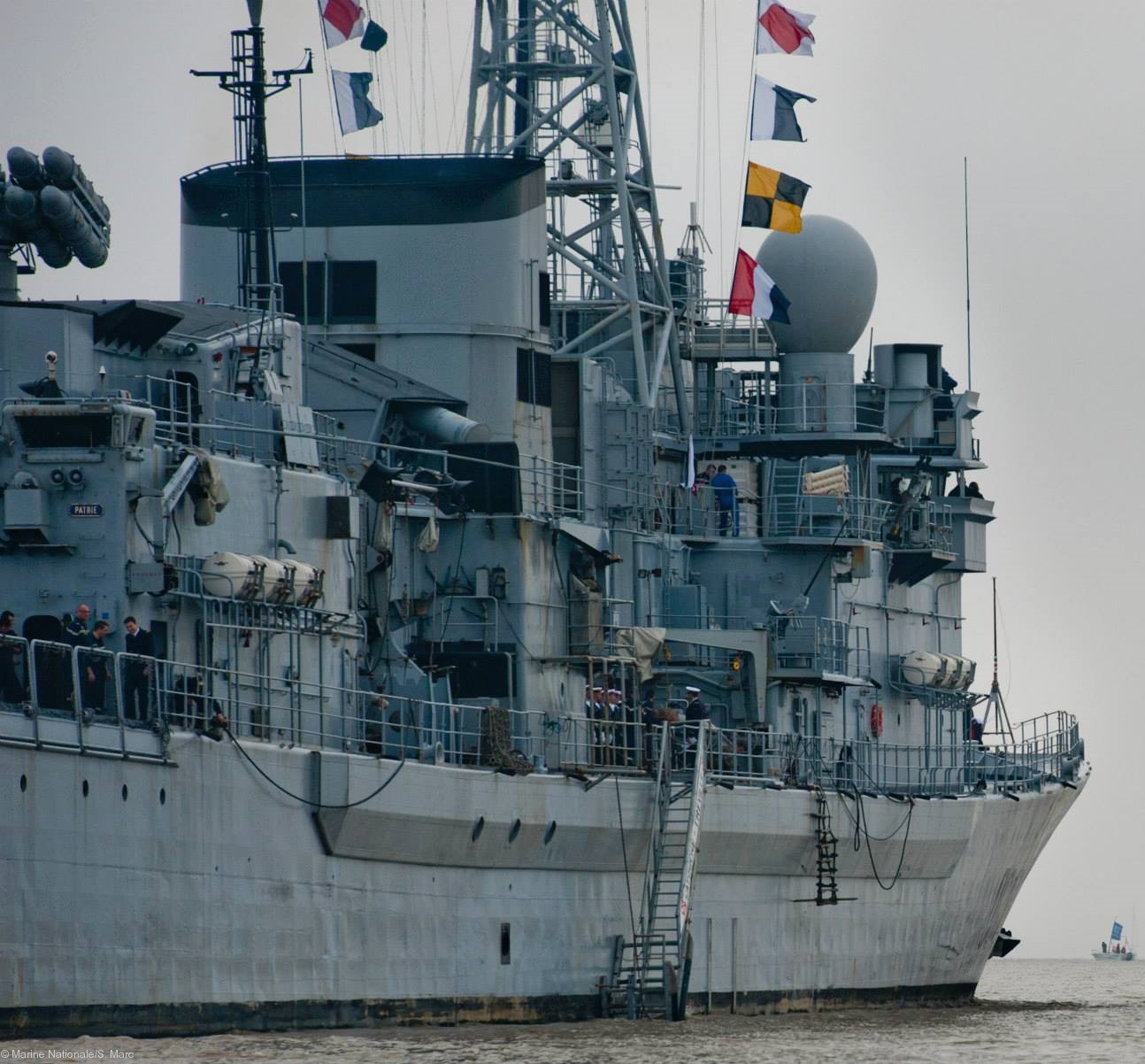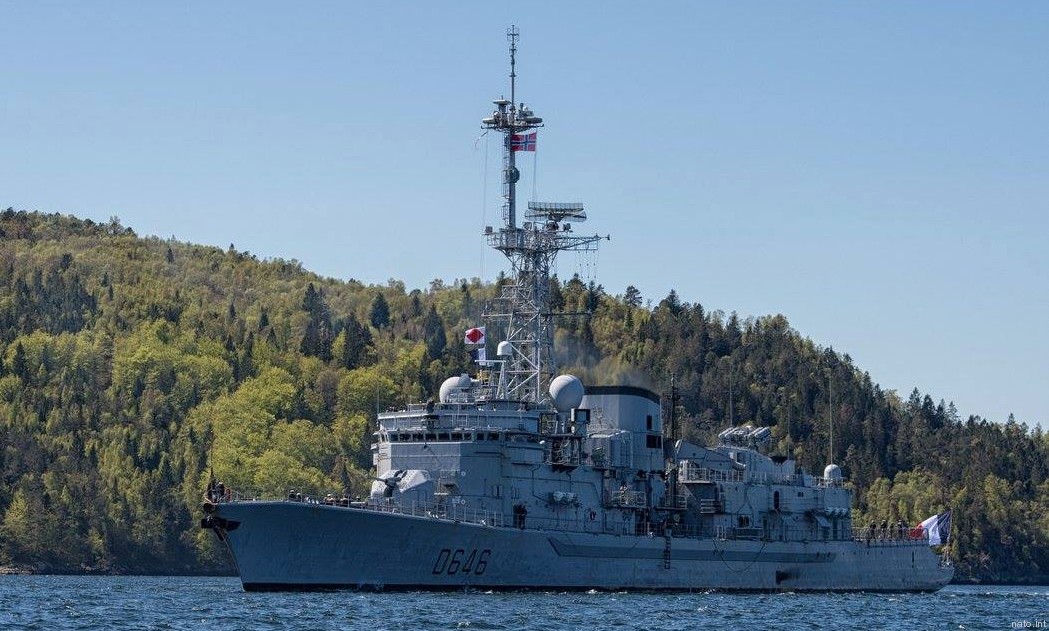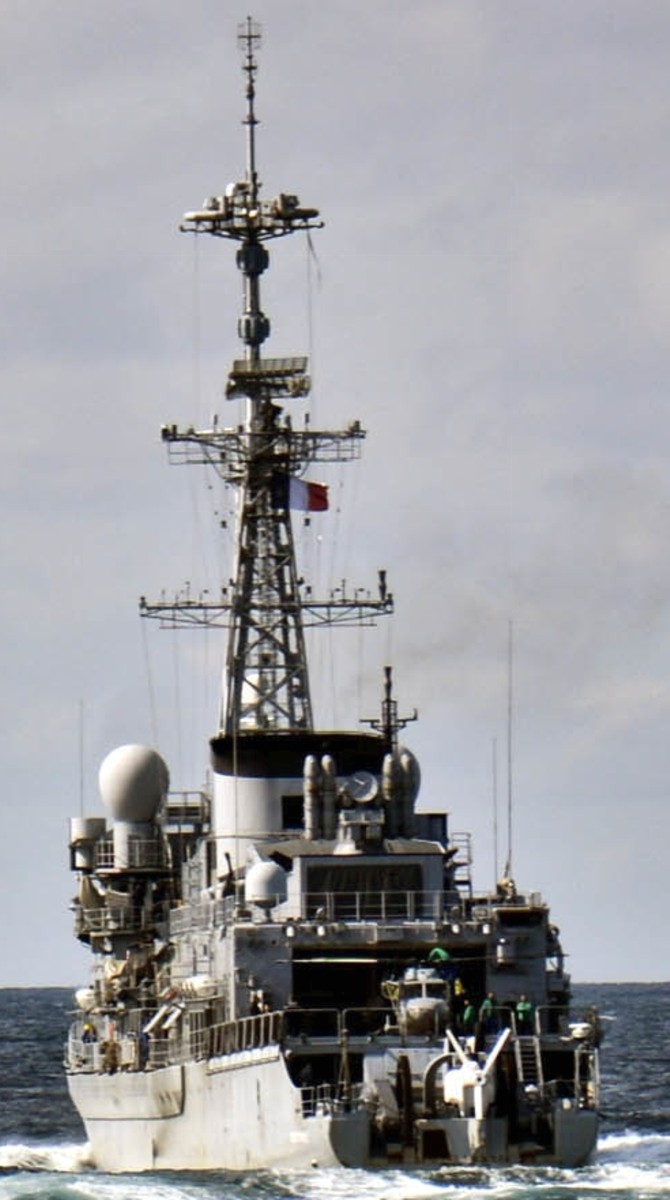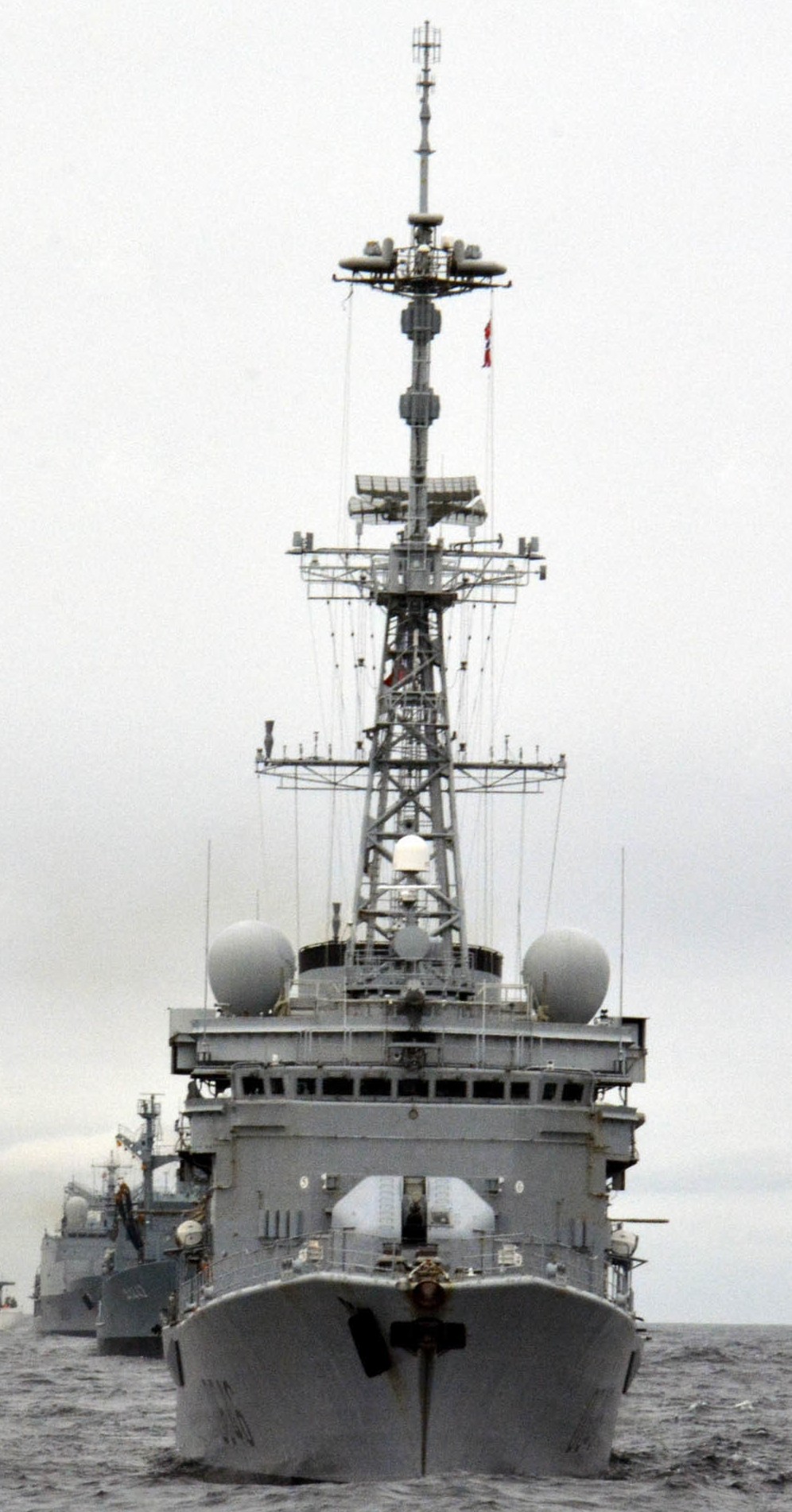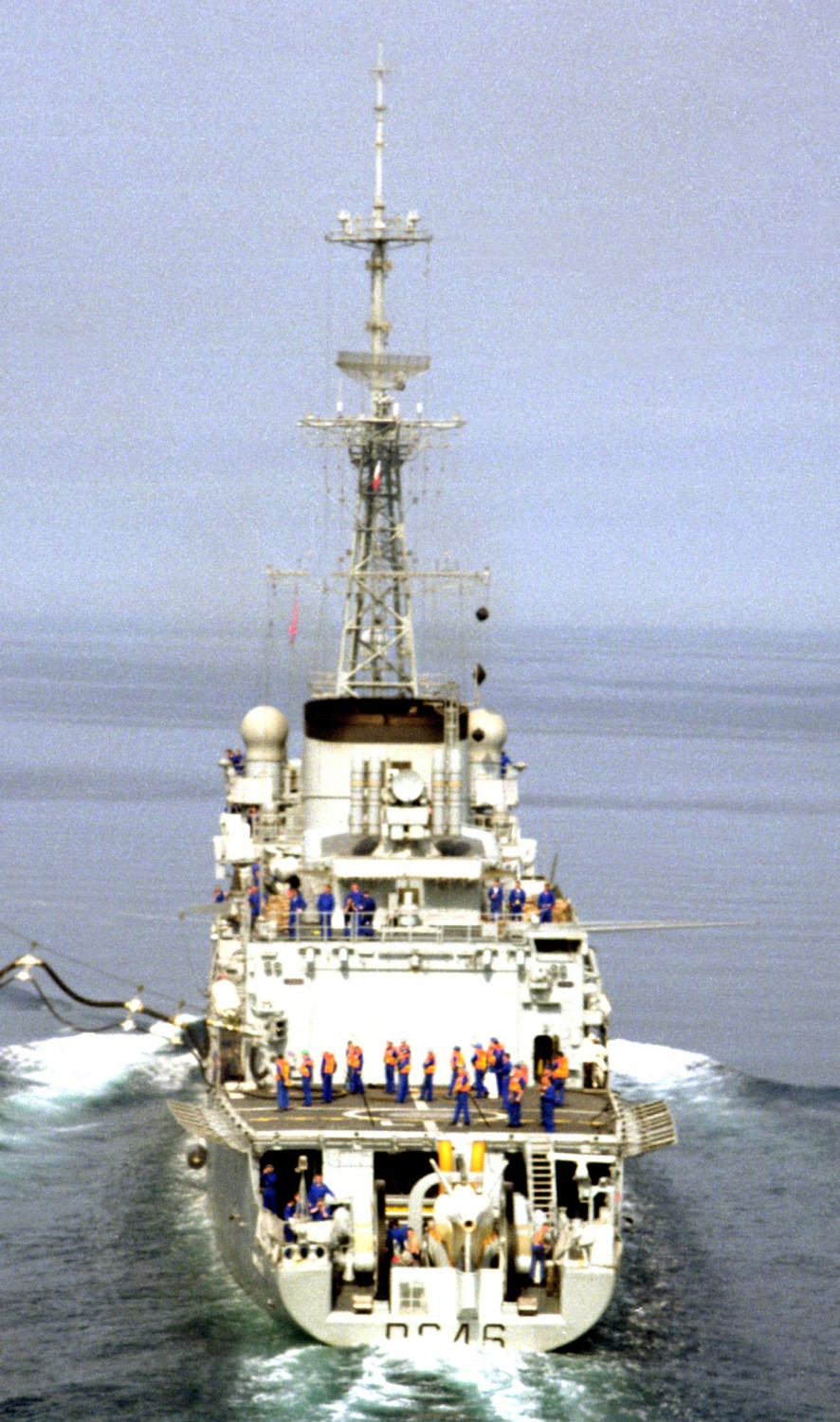 FS Latouche-Treville (D 646):

In November 2006 and again in June 2010, Latouche-Tréville visited London on diplomatic duties, and was moored alongside the Second World War cruiser, HMS Belfast.

In the summer of 2009, she was filmed in stormy seas as part of the documentary Oceans.

In the autumn of 2009, while attached to an international force of NATO vessels, Latouche-Tréville visited Portsmouth Naval Base in the United Kingdom with vessels of the Dutch, Norwegian, Spanish and Turkish navies.

On 15 October 2012, the frigate was moored at Leith Docks in Scotland.

In January 2013, during Operation Serval, the frigate Latouche-Tréville escorted a ro-ro ship, the Louise Russ, which transported equipment from Toulon to Dakar.

From April 2013, the frigate participates in the mission Corymbe.

On 18 April 2015, she escorted a replica of the 18th century sailing ship Hermione as it departed La Rochelle, France on her maiden voyage across the Atlantic to Yorktown, Virginia in the United States. She returned to Brest with the ship on 10 August.

In May 2015, Latouche-Tréville was among a dozen surface vessels and four submarines that took part in NATO's annual "Dynamic Mongoose" exercise. Amid flaring tensions with Russia, the two-week event in Norwegian waters saw ships under NATO command conducting a variety of anti-submarine warfare operations.

On 4 June 2015, she was moored again at Leith Docks in Scotland.

Louis-René Madelaine Le Vassor, comte de La Touche-Tréville (3 June 1745 - 19 August 1804)

... was a French Vice-admiral. He fought in the American War of Independence and became a prominent figure of the French Revolutionary Wars and of the Napoleonic wars.

Born into a noble family of naval officers, Latouche enlisted at the age of 13. He rose to become a competent frigate captain, battling several British ships during the American War of Independence. His two-frigate squadron once manoeuvred a 74-gun ship of the line to the point of sinking, and he was entrusted with important personalities of the time as passengers, notably Louis XVI and the Marquis de Lafayette.

During the Revolution, Latouche, a Freemason and aide to Phillipe Égalité, took progressive positions as a deputy in the Estates General and later in the National Constituent Assembly. His nobility nevertheless made him a target during the Reign of Terror, and he was imprisoned and only freed from prison by the Thermidorian Reaction.

Returned to the Navy after a long period of unemployment, Latouche took command of the Flottille de Boulogne, where he repelled the Raids on Boulogne organised by Nelson. He then served in the Saint-Domingue expedition, which irrevocably compromised his health. After his return, he took command of the fleet in Toulon, reorganising it into a potent tool again, but he succumbed to a relapse of illness before he had a chance to use it. Under his successor Villeneuve, the fleet he had refurbished was crushed at the Battle of Trafalgar.



source: wikipedia




patches + more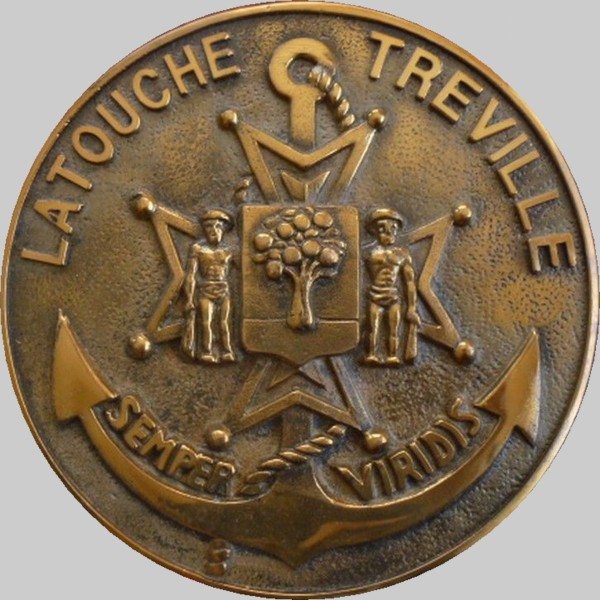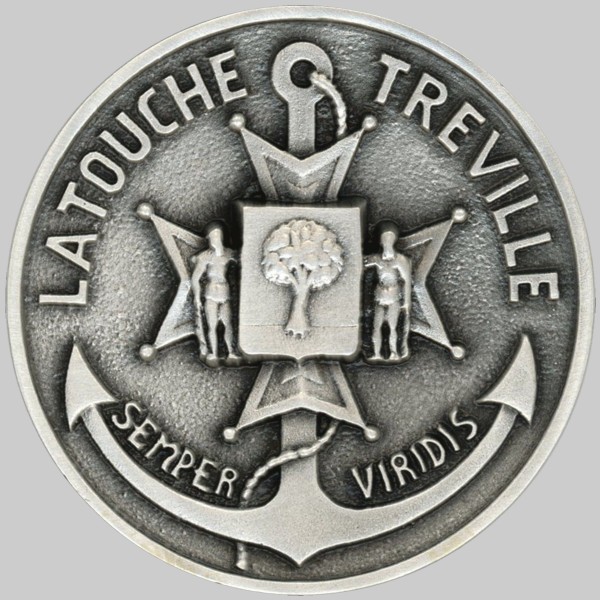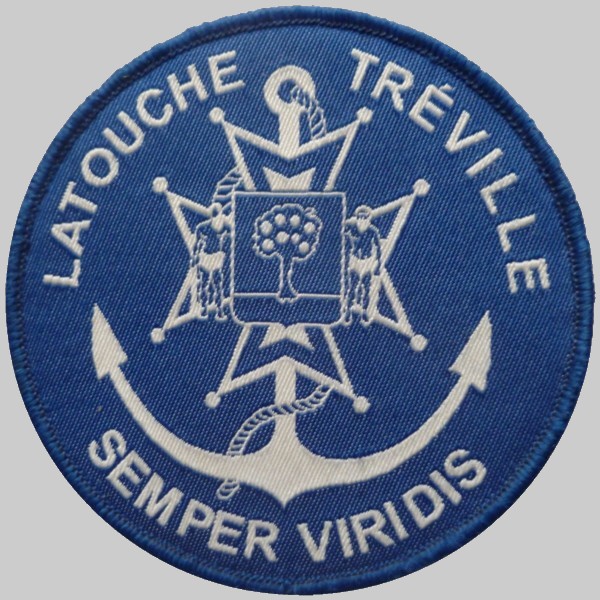 |
seaforces.org
|
French Navy start page
|