HOME | US Navy - ships | US Navy - air units | USMC - air units | International Navies | Weapon Systems | Special Reports
French Navy / Marine Nationale
- Anti-Submarine
Frigate
D 643 FS Jean de Vienne
03/22
Type, class: L

arge Anti-Submarine Frigate; Georges Leygues (F70 AS) class
Builder: Arsenal de Brest, Brittany, France
STATUS:
Laid down: December 29, 1979
Launched:

November 8, 1981
Commissioned: April 24, 1984
Decommissioned: January 9, 2019

Namesake: Jean de Vienne (1341-1396)
Technical Data: see INFO > Georges Leygues (F70 AS) class Anti-Submarine Frigate
images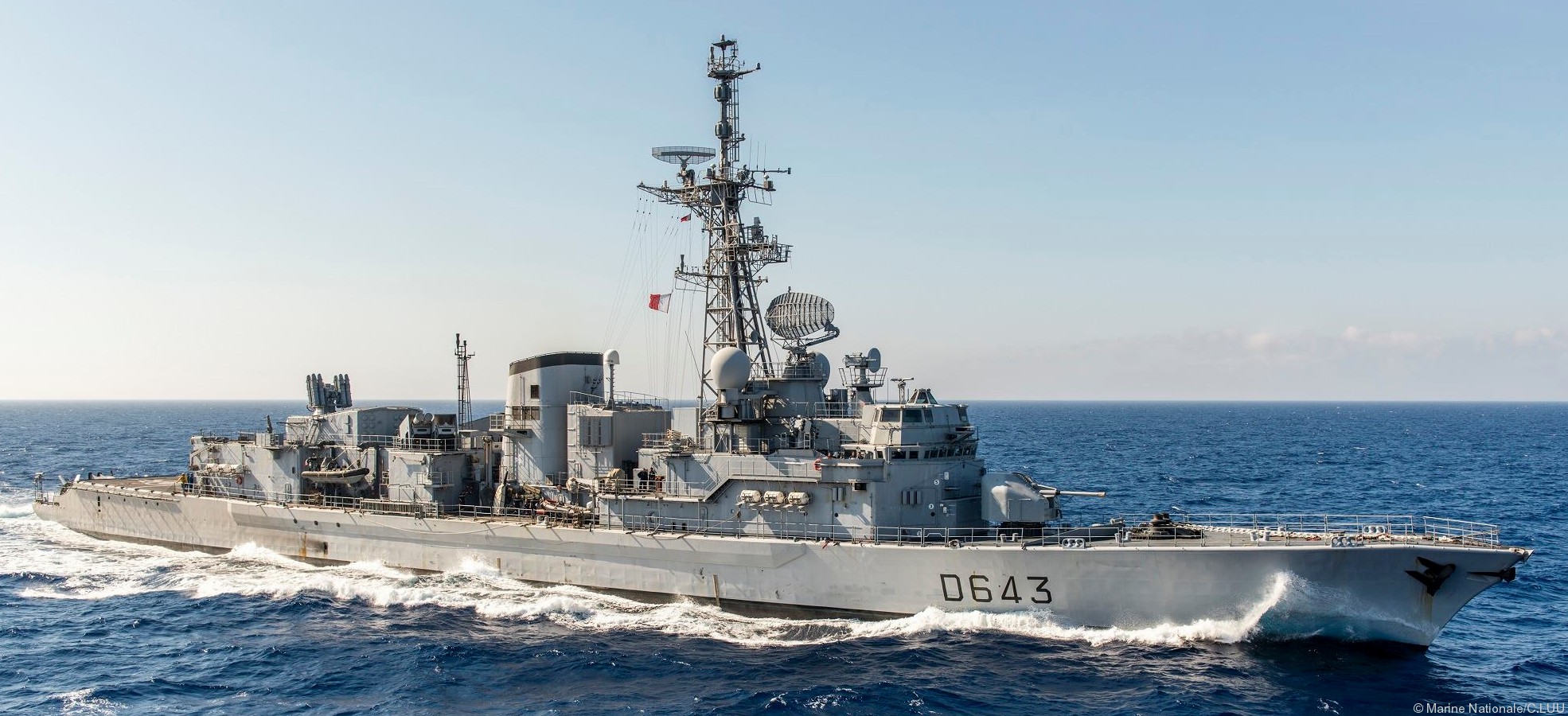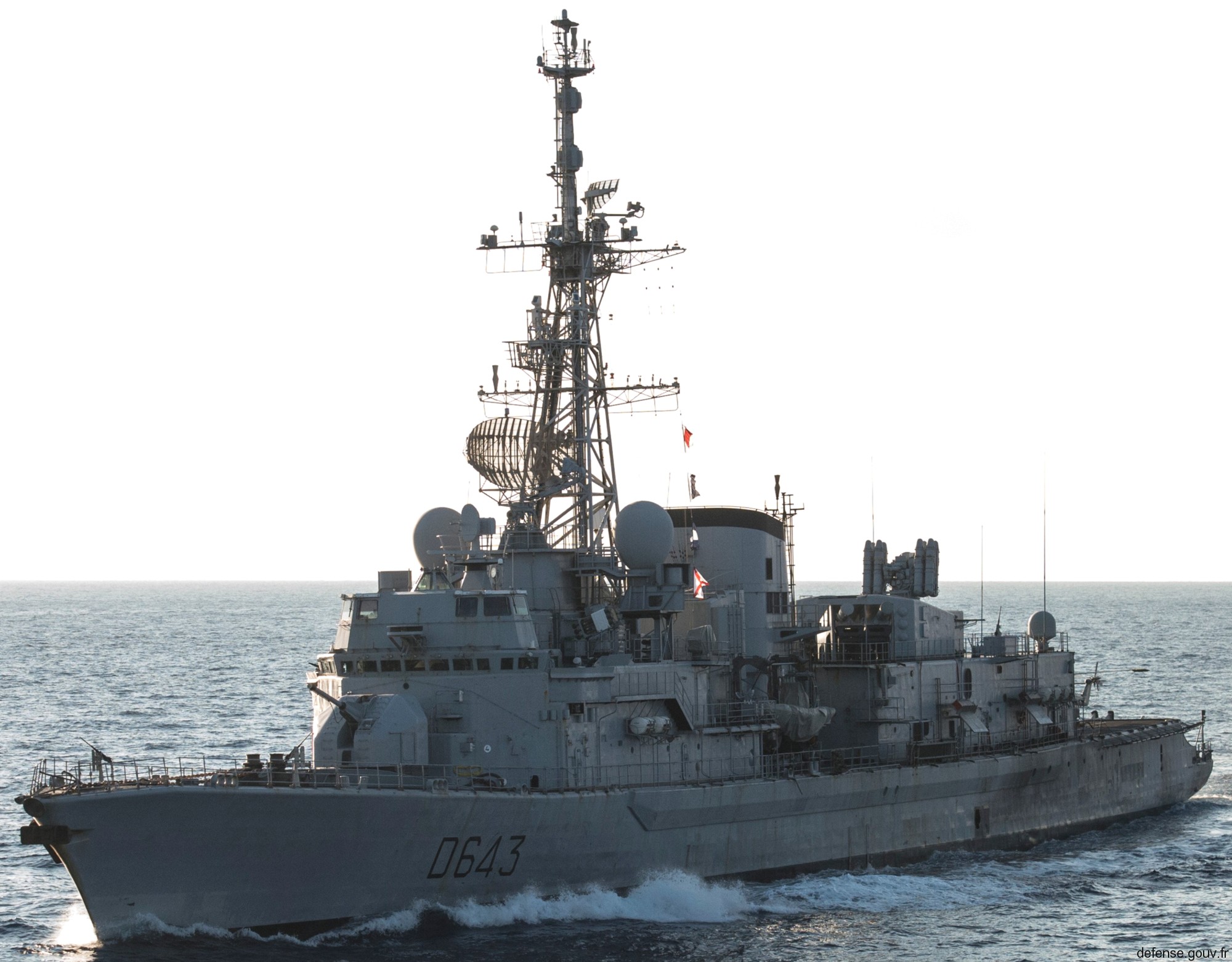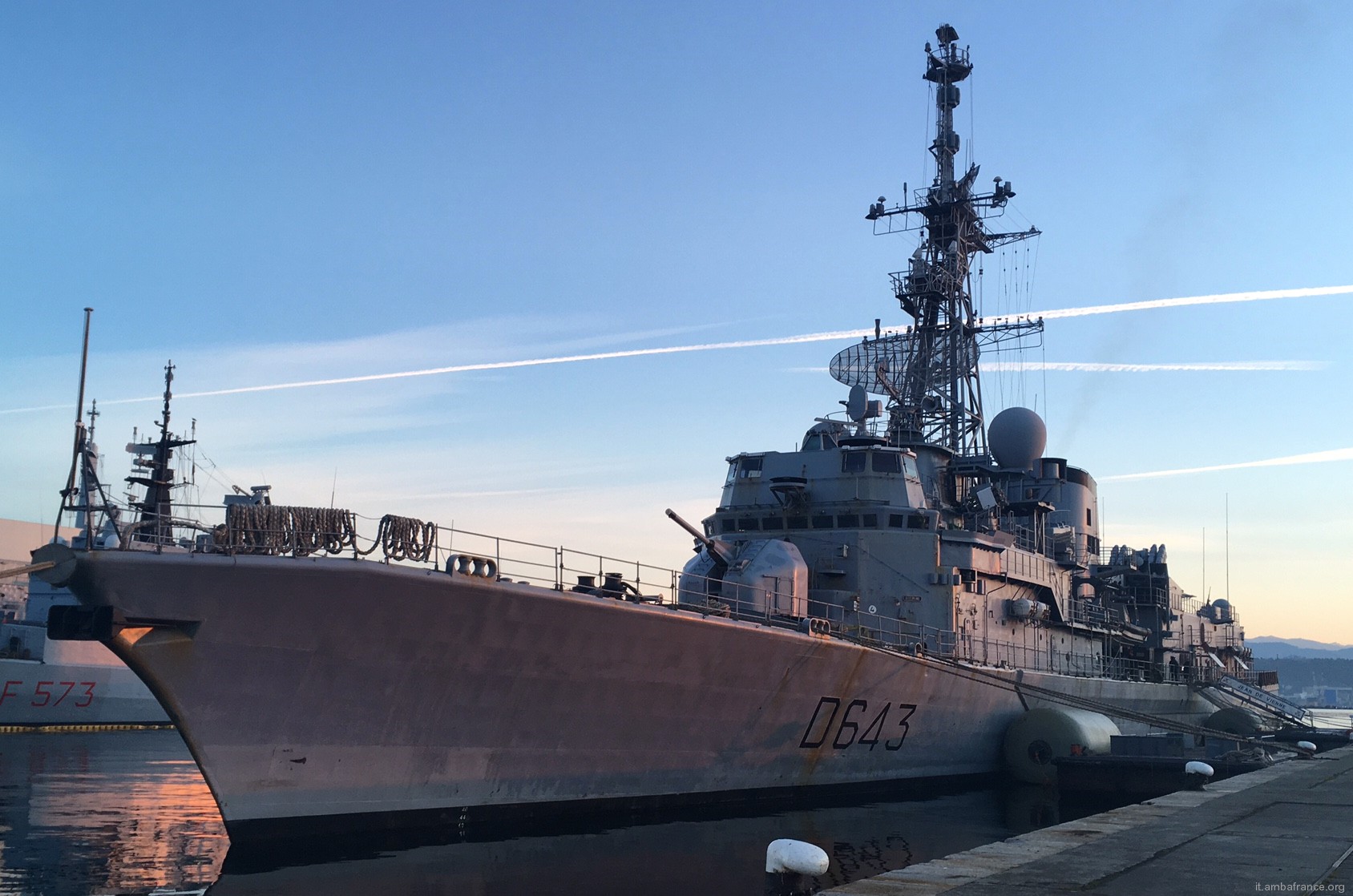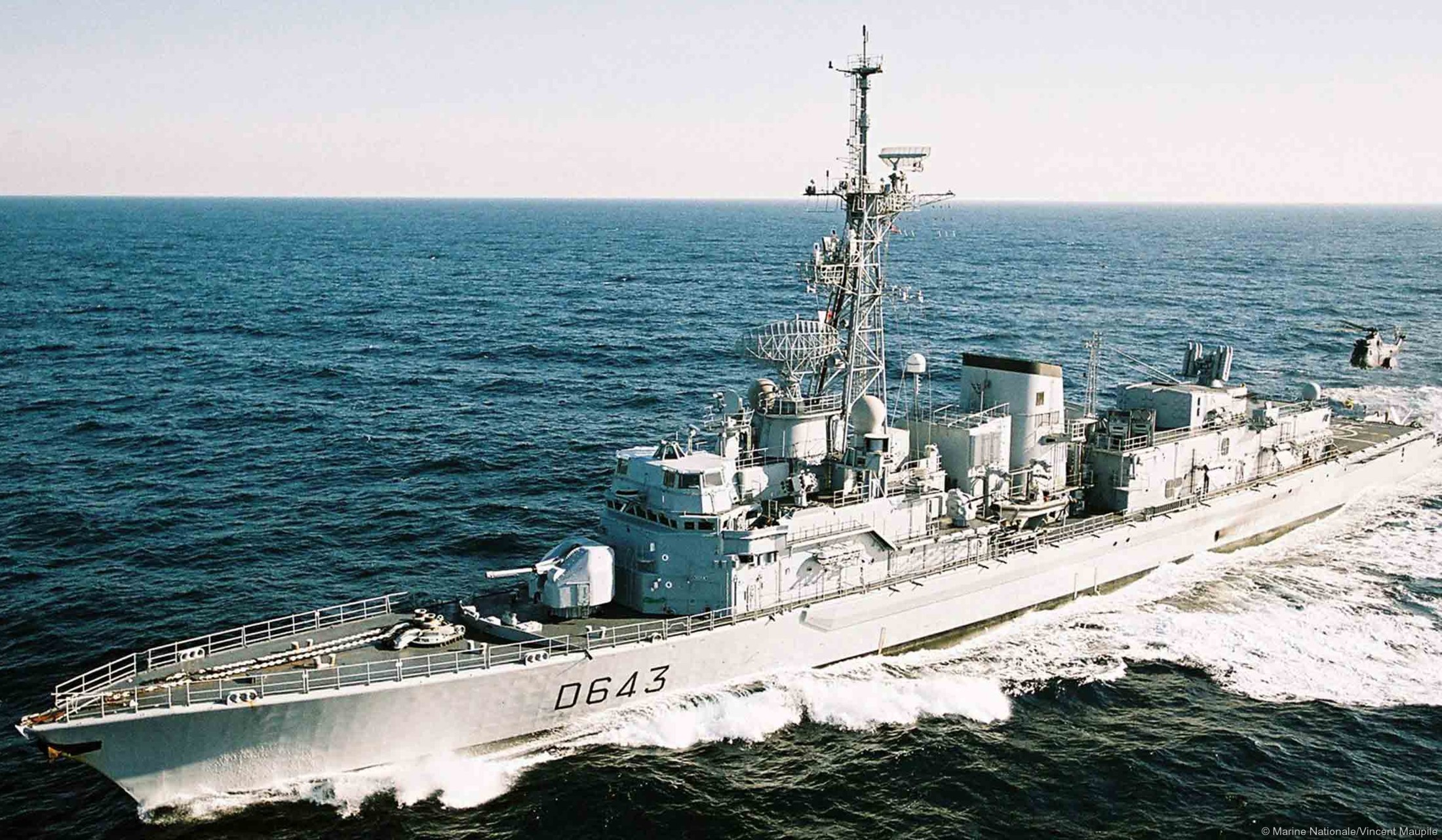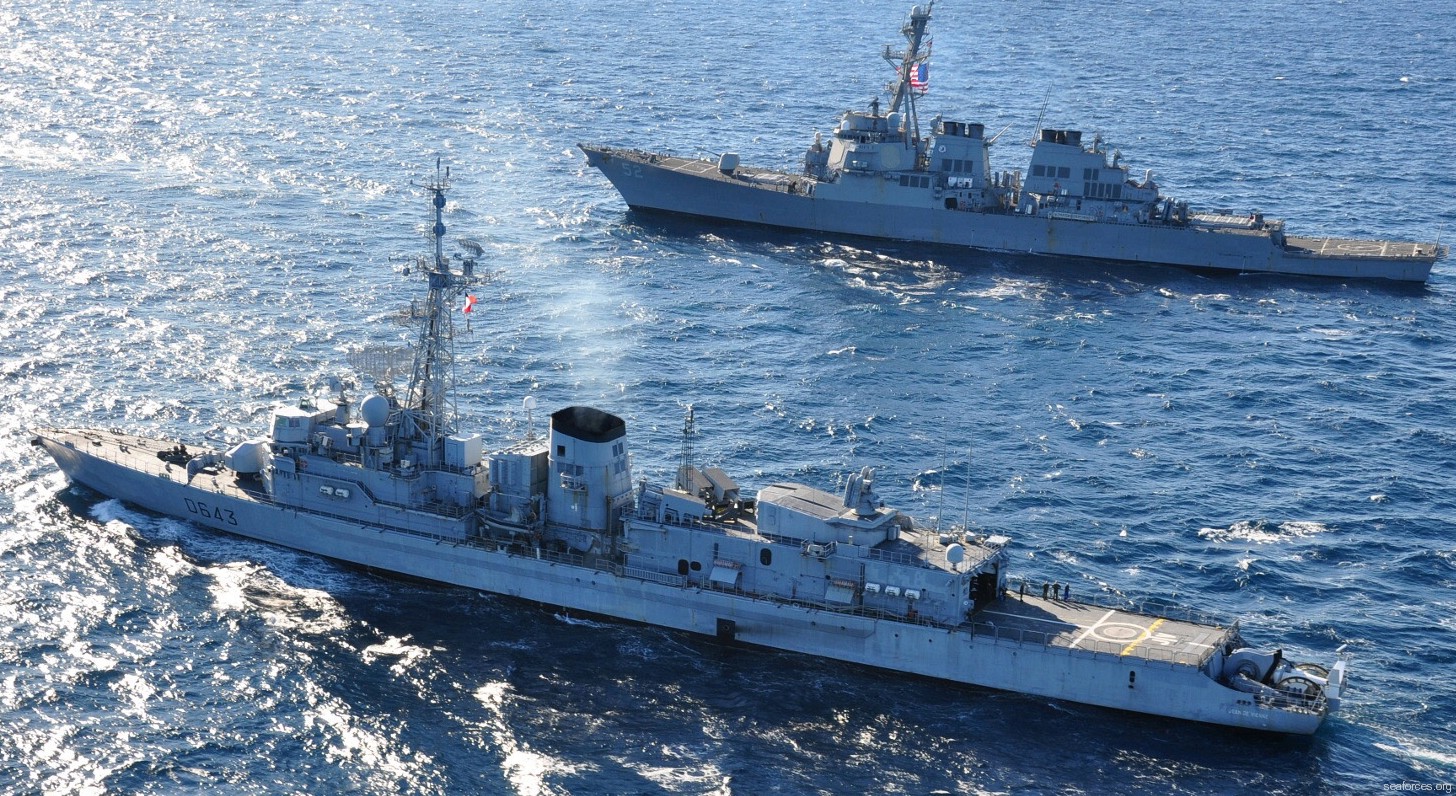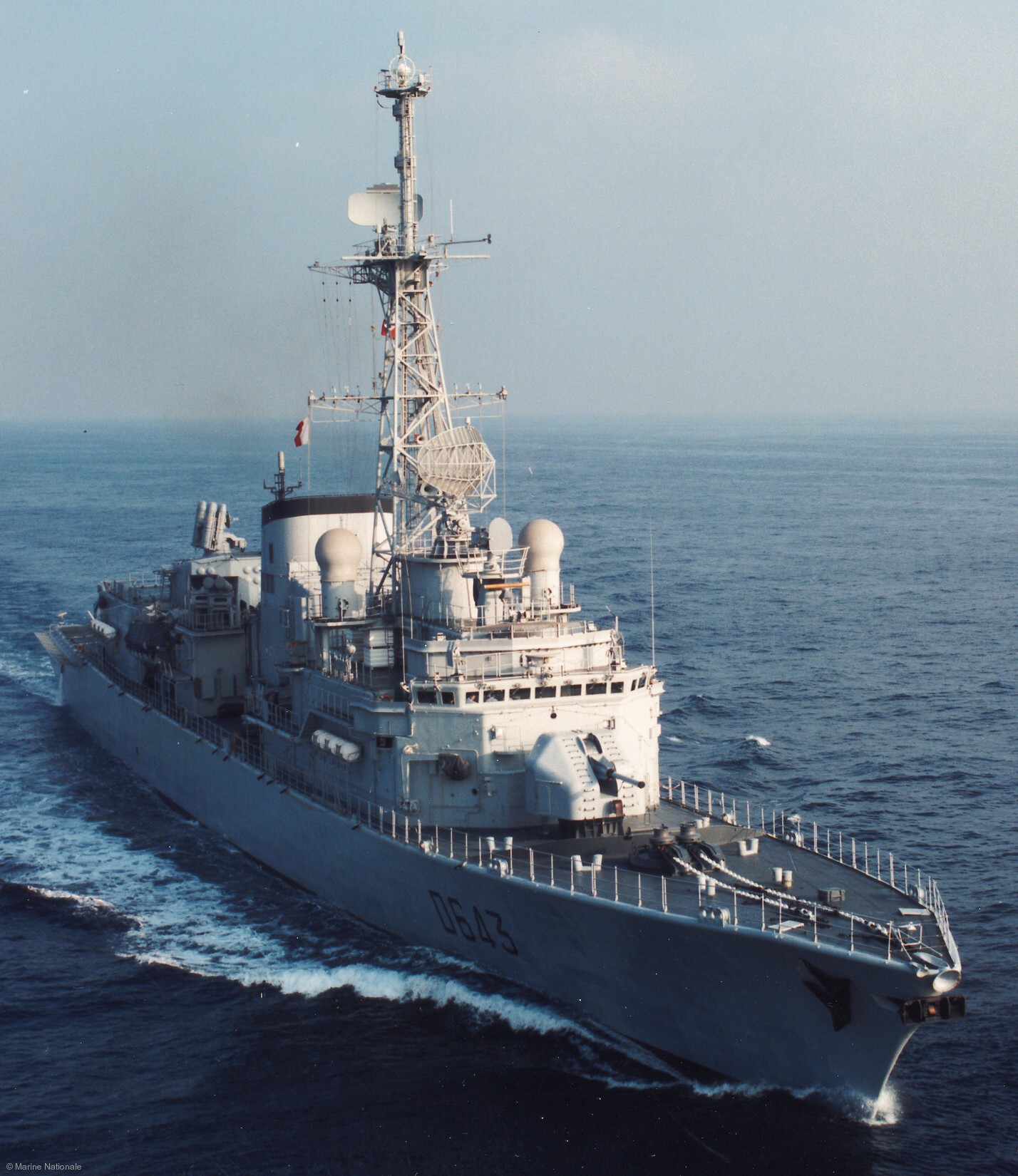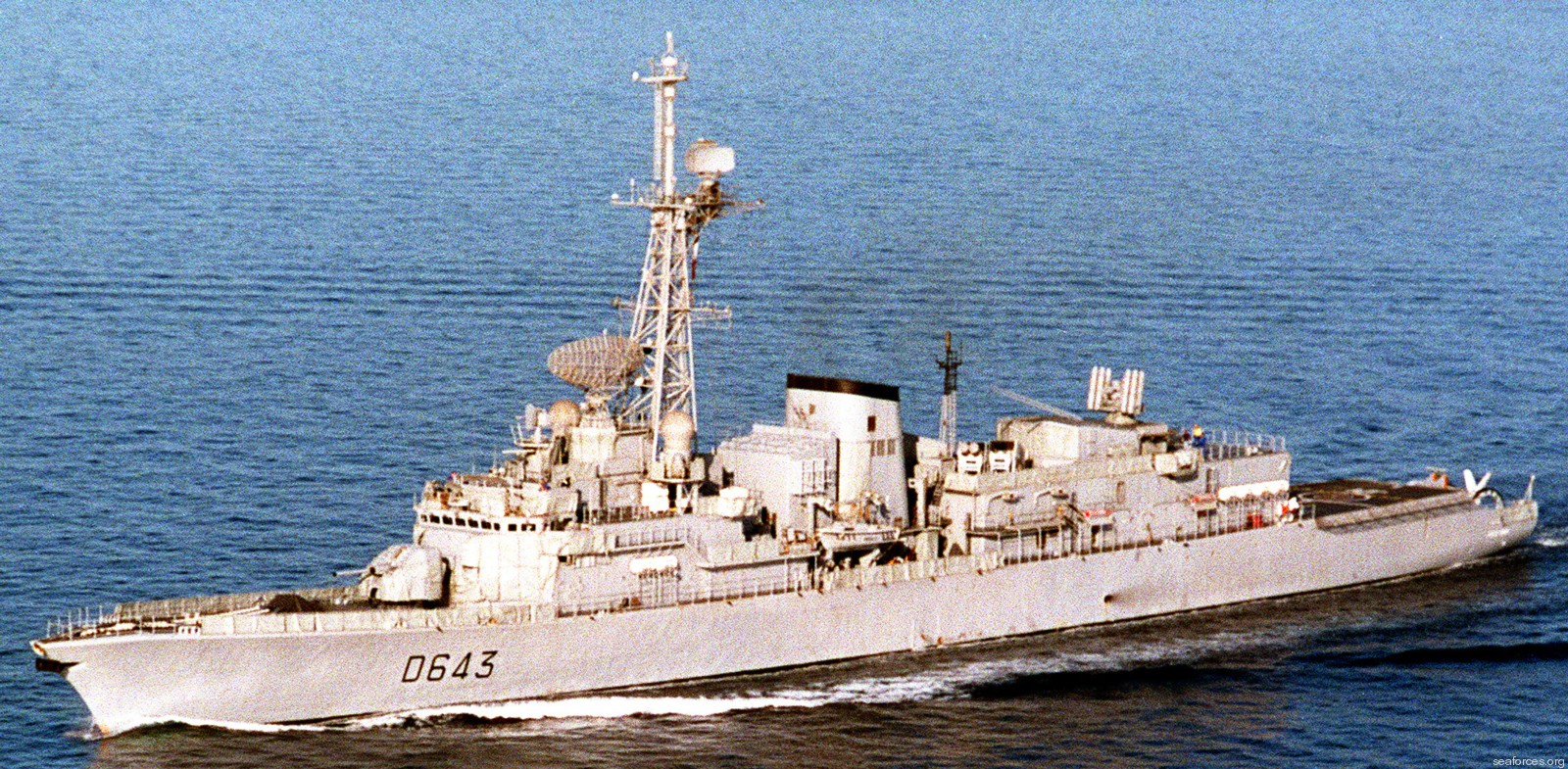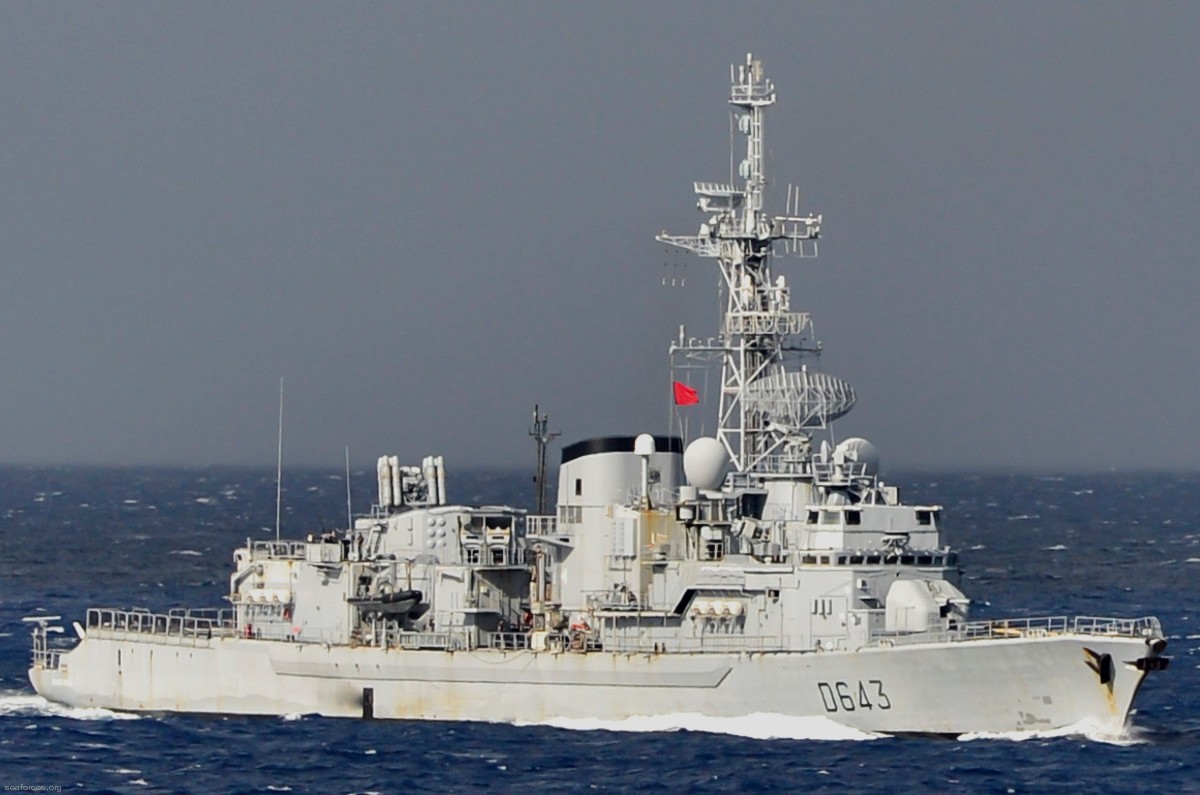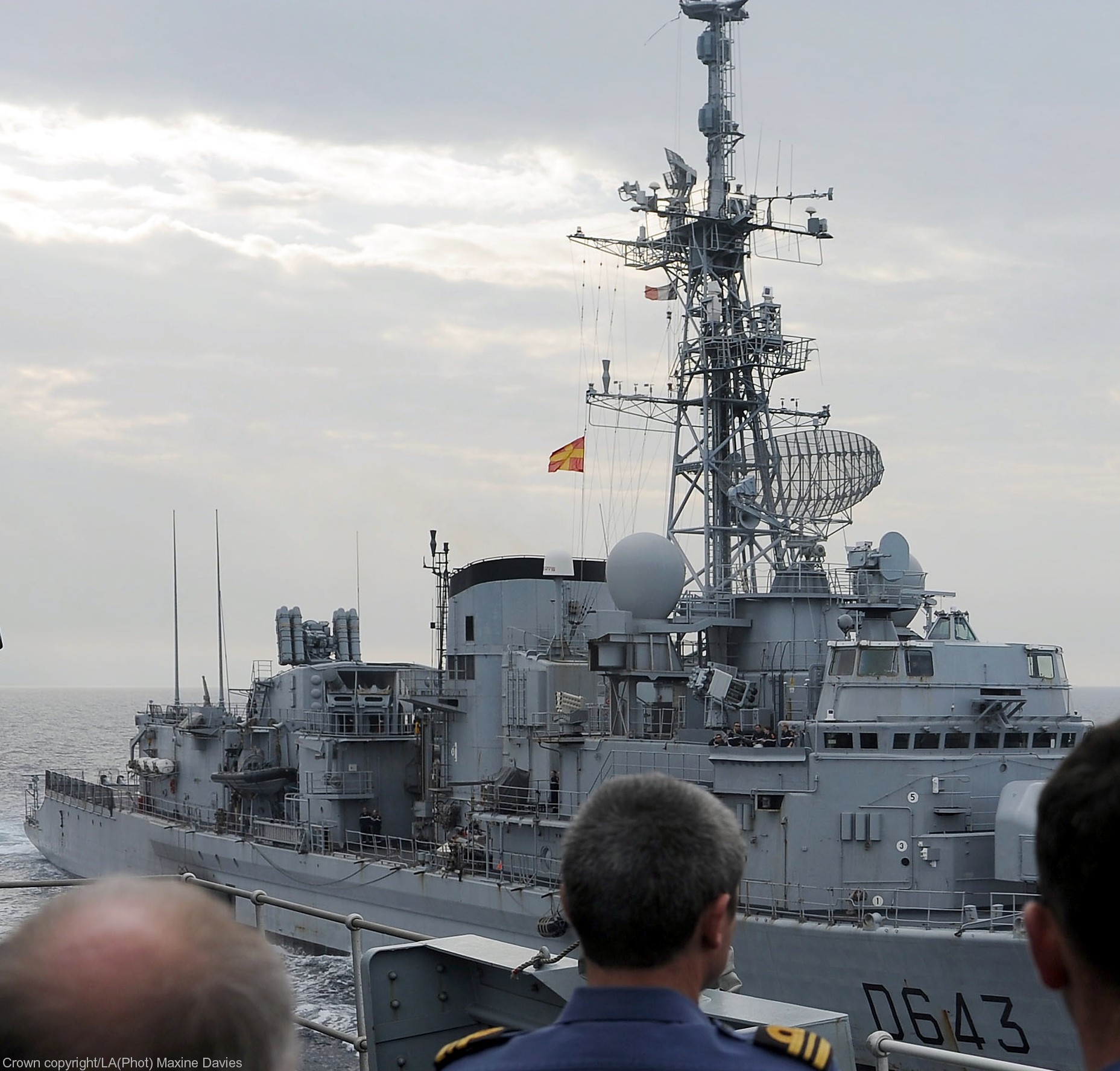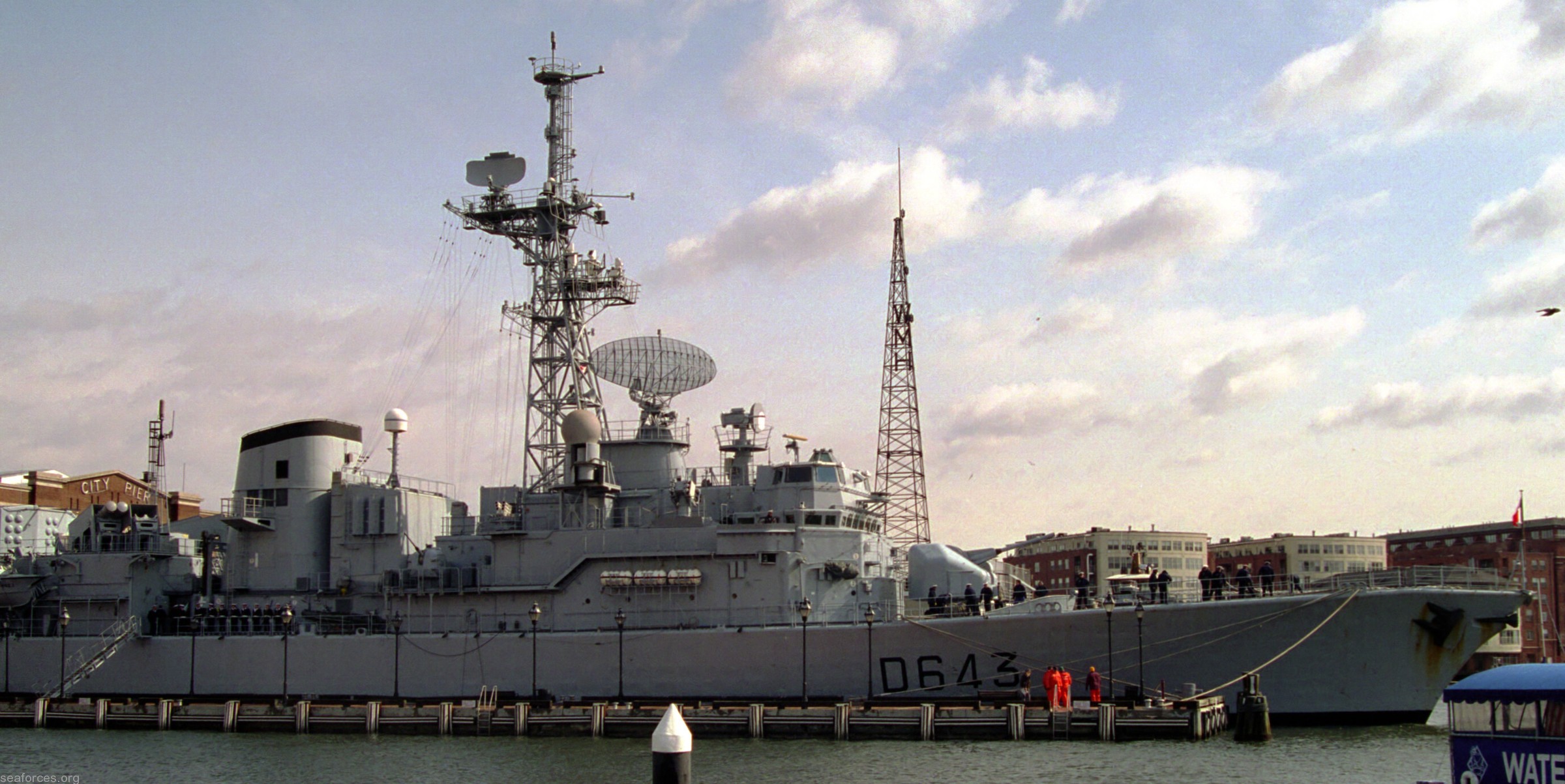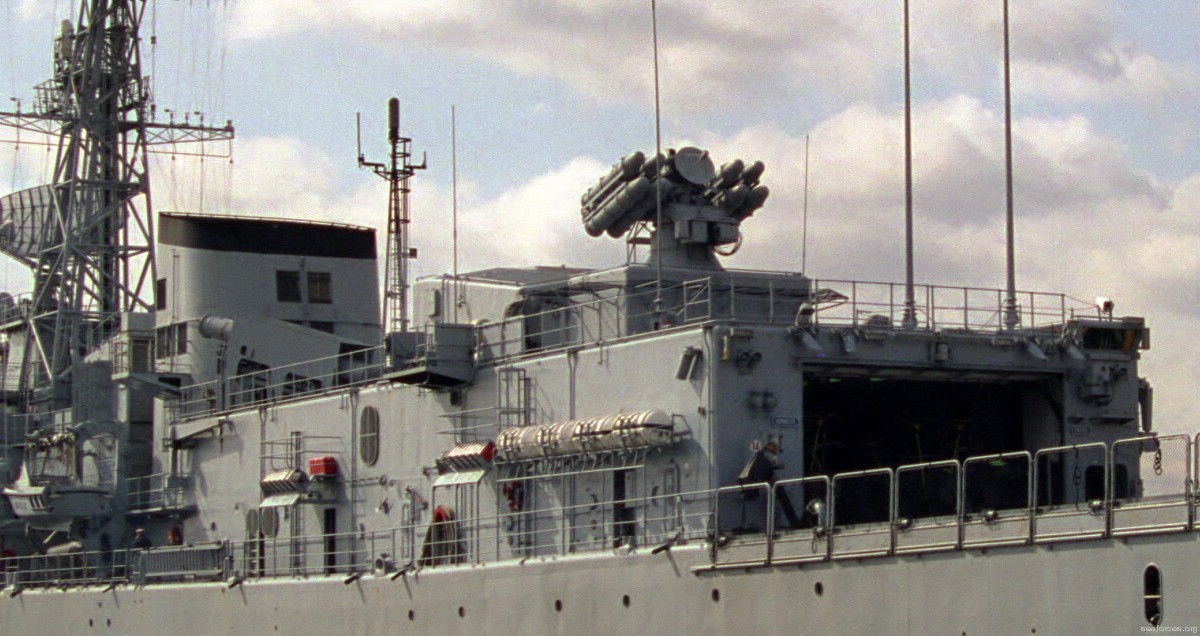 MM38/MM40 Exocet SSM launcher and Crotale EDIR SAM launcher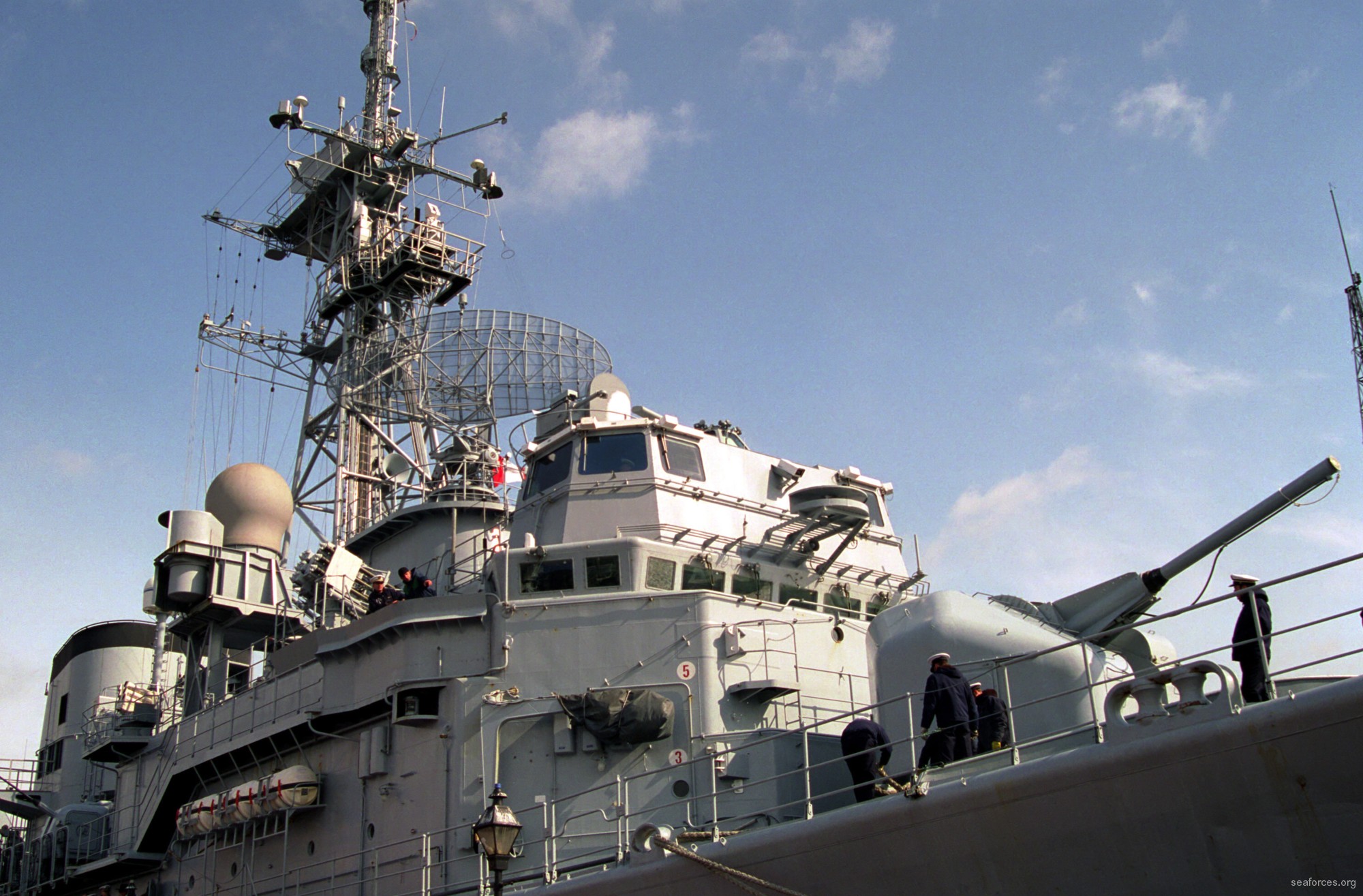 SADRAL CIWS (6x Mistral SAM) - 100mm/55-caliber gun
Crotale EDIR SAM launcher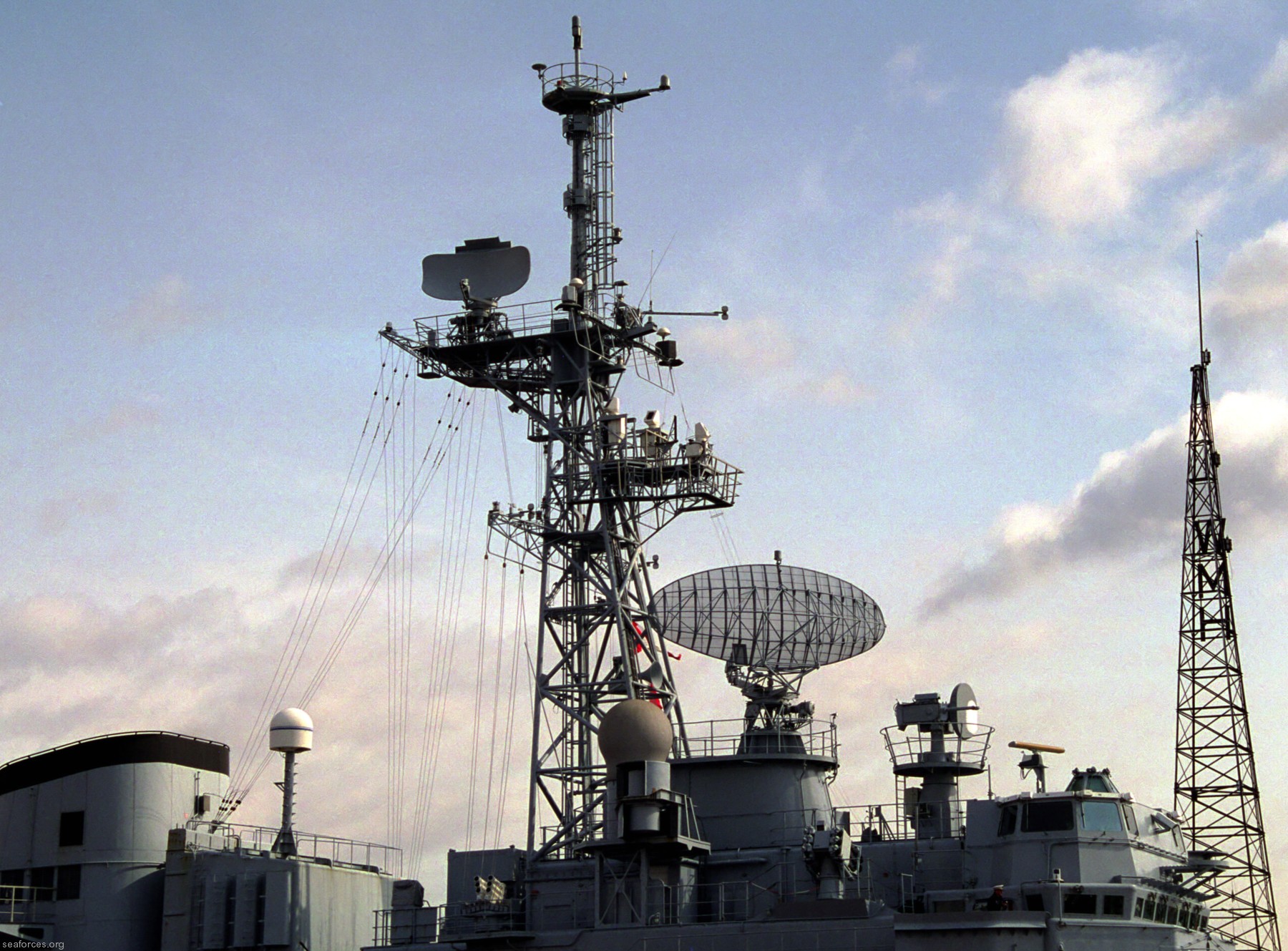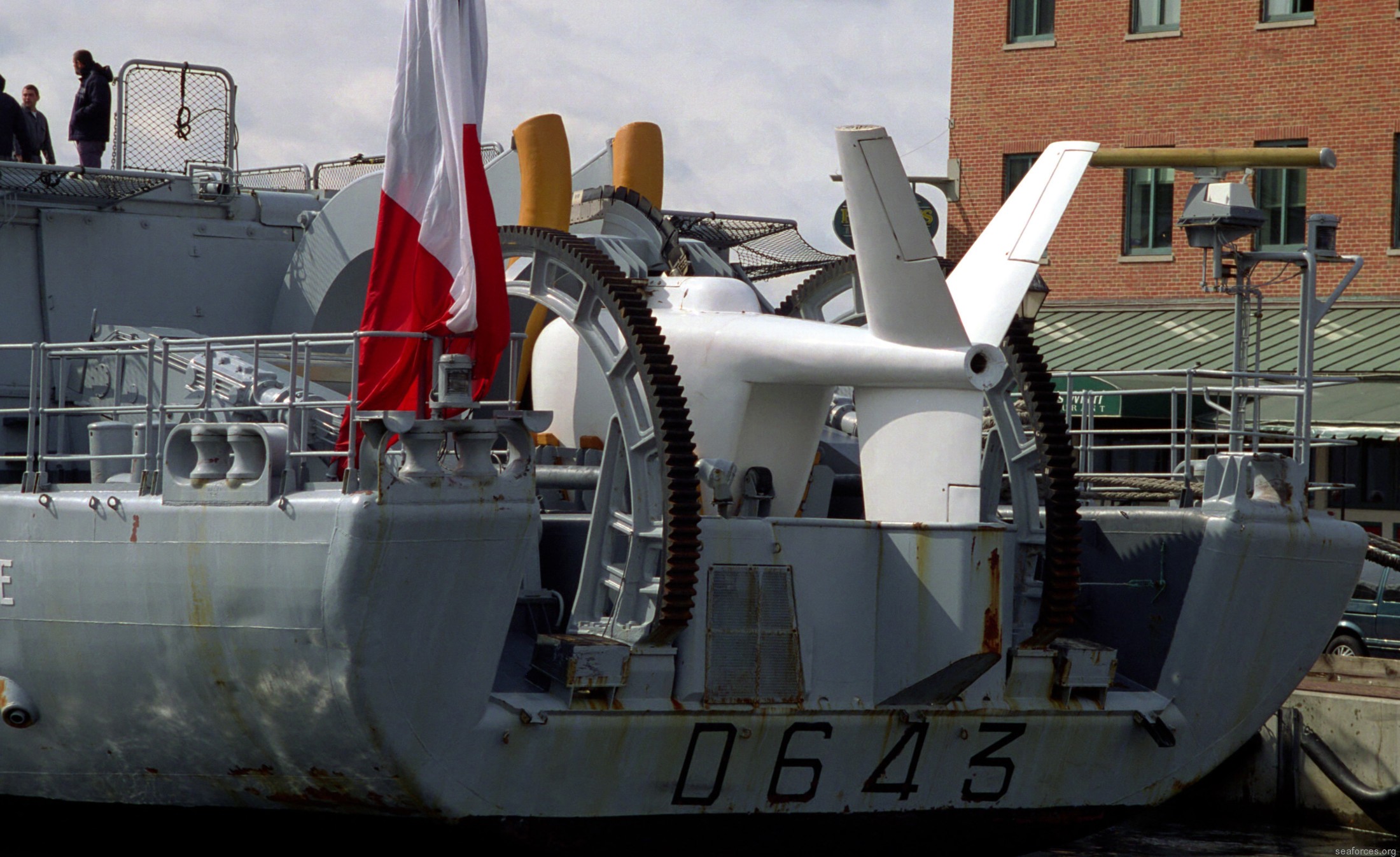 DUBV-43 towed depth-variable sonar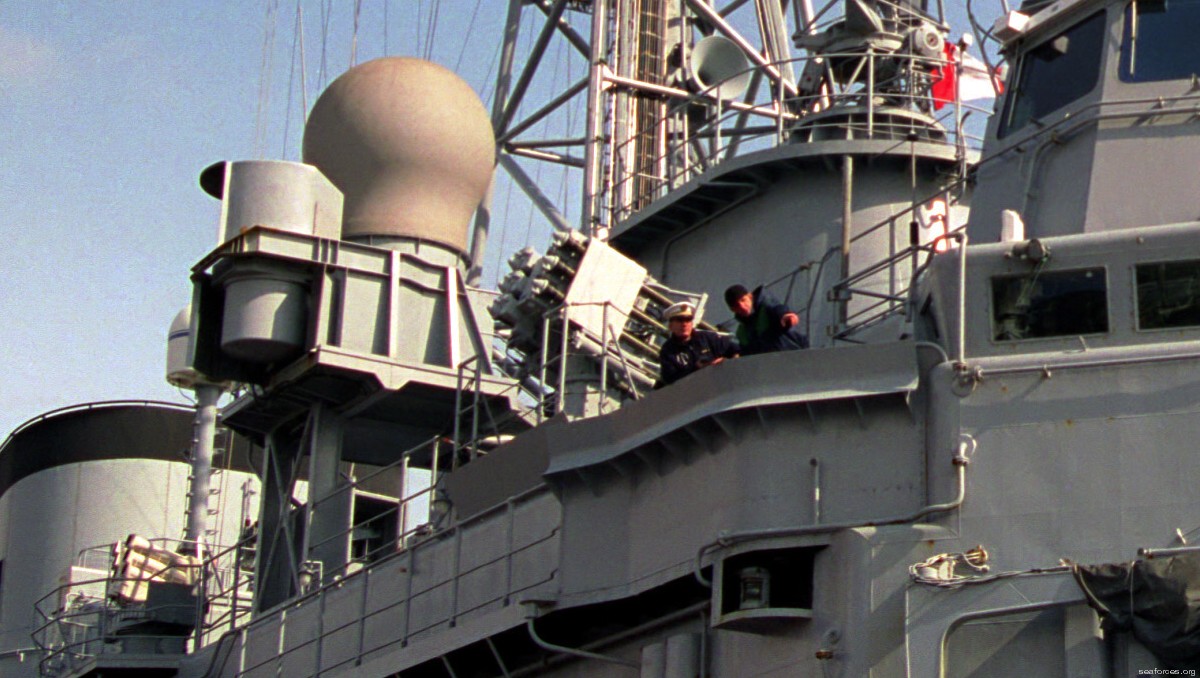 SADRAL CIWS (6x Mistral SAM)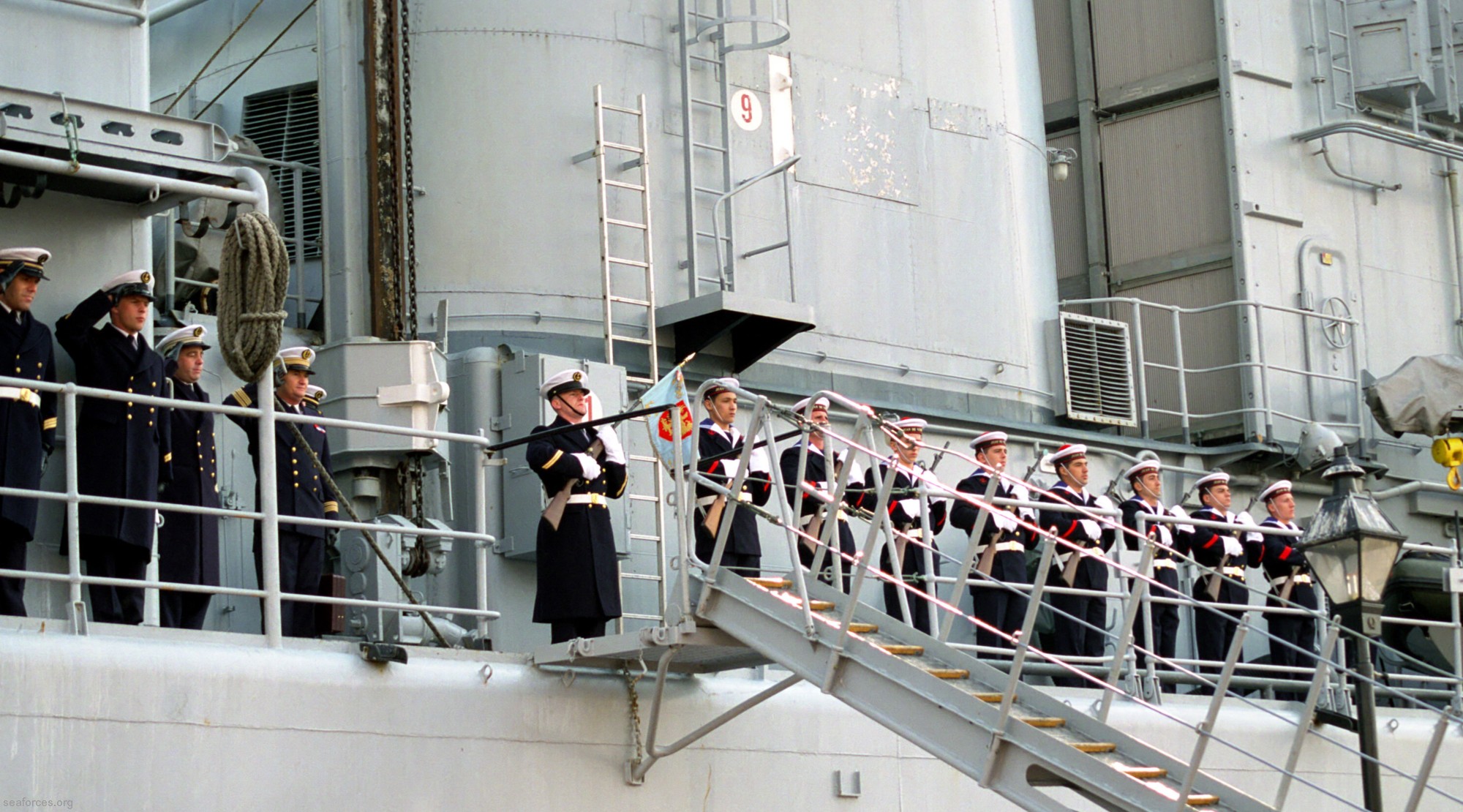 FS Jean de Vienne (D 643):

In 2001 Jean de Vienne was part of the task force deployed to the Indian Ocean as part of Opération Héraklès, the initial French contribution to the War in Afghanistan. While deployed there, she was part of the escort for the aircraft carrier Charles de Gaulle.

On 4 January 2009 Jean de Vienne helped to defend the Croatian tanker Donat, owned by the Tankerska plovidba from Zadar, and the Panamanian-flagged cargo ship Vulturnus, off Somalia.

In 2011, the ship deployed as part of Opération Harmattan, the French contribution to NATO's involvement in the military intervention in Libya.

<![if !supportEmptyParas]> <![endif]>
Jean de Vienne (1341 - 25 September 1396)

... was a French knight, general and Admiral of France during the Hundred Years' War.

Joseph-Francois Jean de Vienne was born at Dole, in what is now Franche-Comté. As a nobleman, he started his military career at the age of 19, and was made a knight at 21.

By the age of 24, de Vienne was made Captain-General for the Franche-Comté. In 1373, Charles V made him Amiral de France. Working with determination, de Vienne reorganised the navy, started an important programme of construction, created an effective coast guard, navigation police, organised watches along the coasts, and attributed licences for building and selling of ships.

Jean de Vienne was one of the first to understand that only by naval operations could serious harm be done to England. To this end he petitioned for strong support from the French monarchy and conducted several expeditions to Wight and the southern ports of England.

Between 1381 and 1385, de Vienne fought against the Flemish, notably during the Battle of Roosebeke. In pursuit of his dream of threatening the English at home, in 1385 he used a 180 ship fleet to land an army in Scotland with the intent of invading England, but the force had to withdraw. After Charles VI succeeded his father Charles V to the Throne of France, the navy was allowed to decay, since Charles VI did not share his father's concern for naval affairs. Disappointed, de Vienne participated in the Barbary Crusade and joined in the crusade of King Sigismund of Hungary against the Turks. He was killed during the battle of Nicopolis, in Bulgaria.



source: wikipedia





patches + more
|
seaforces.org
|
French Navy start page
|