HOME | US Navy - ships | US Navy - air units | USMC - air units | International Navies | Weapon Systems | Special Reports
French Navy / Marine Nationale
- Anti-Submarine
Frigate
D 641 FS Dupleix
03/22
Type, class: L

arge Anti-Submarine Frigate; Georges Leygues (F70 AS) class
Builder: Arsenal de Brest, Brittany, France
STATUS:
Laid down: October 17, 1975
Launched:

December 2, 1978
Commissioned: June 13, 1981
Decommissioned: June 16, 2015
Fate:

since June 2016 breakwater at Saint-Mandrier
Namesake: Joseph Francois Dupleix (1697-1763)
Technical Data: see INFO > Georges Leygues (F70 AS) class Anti-Submarine Frigate
images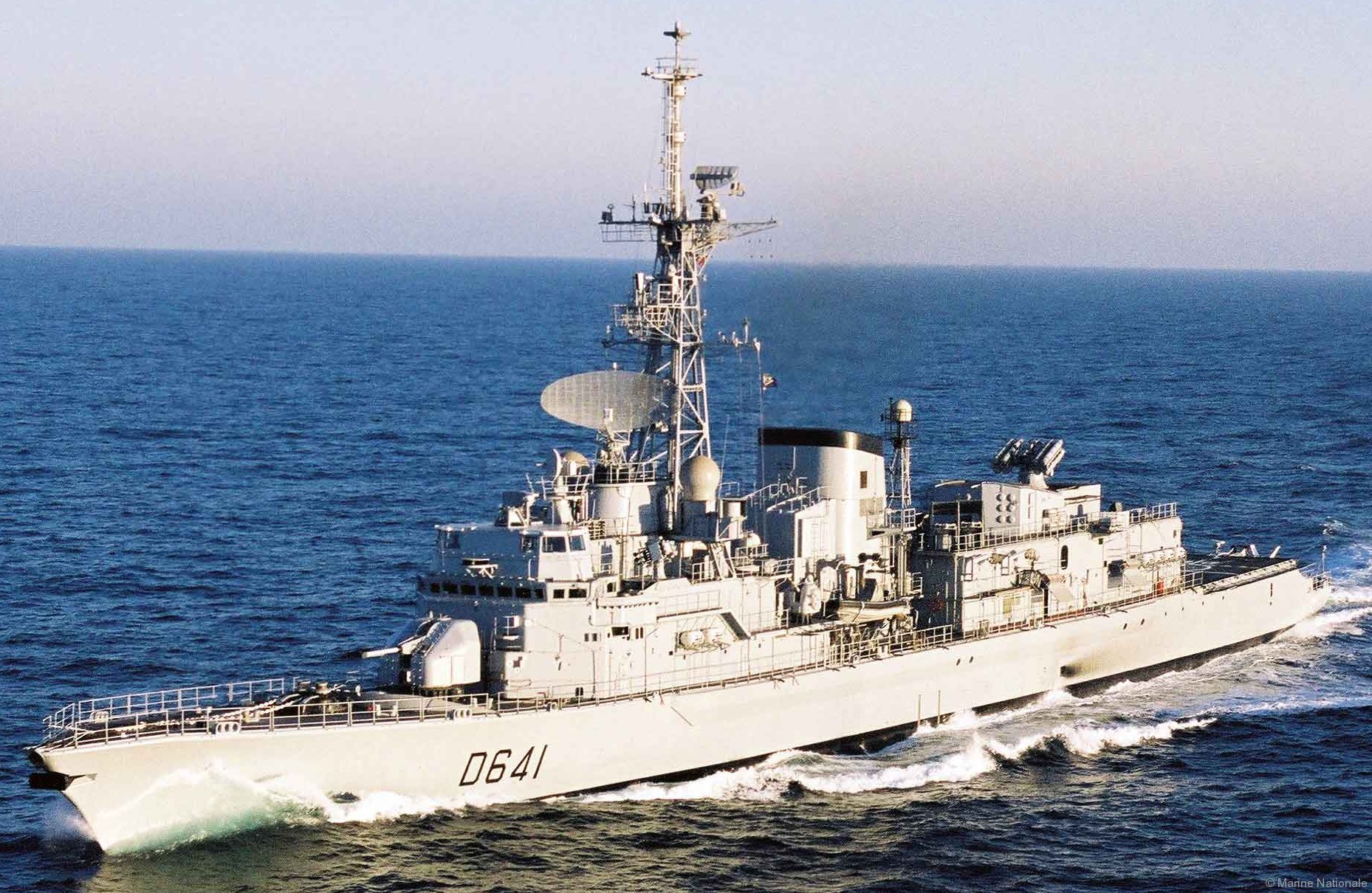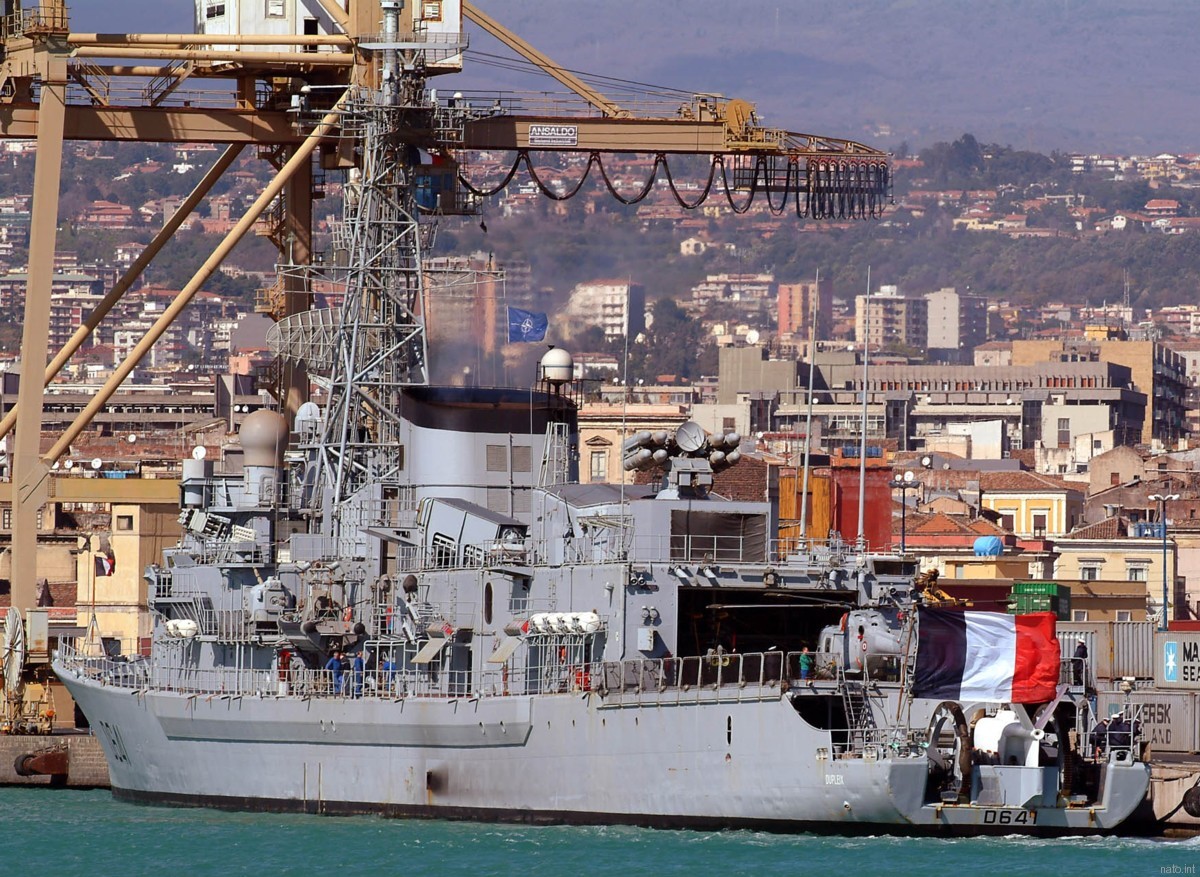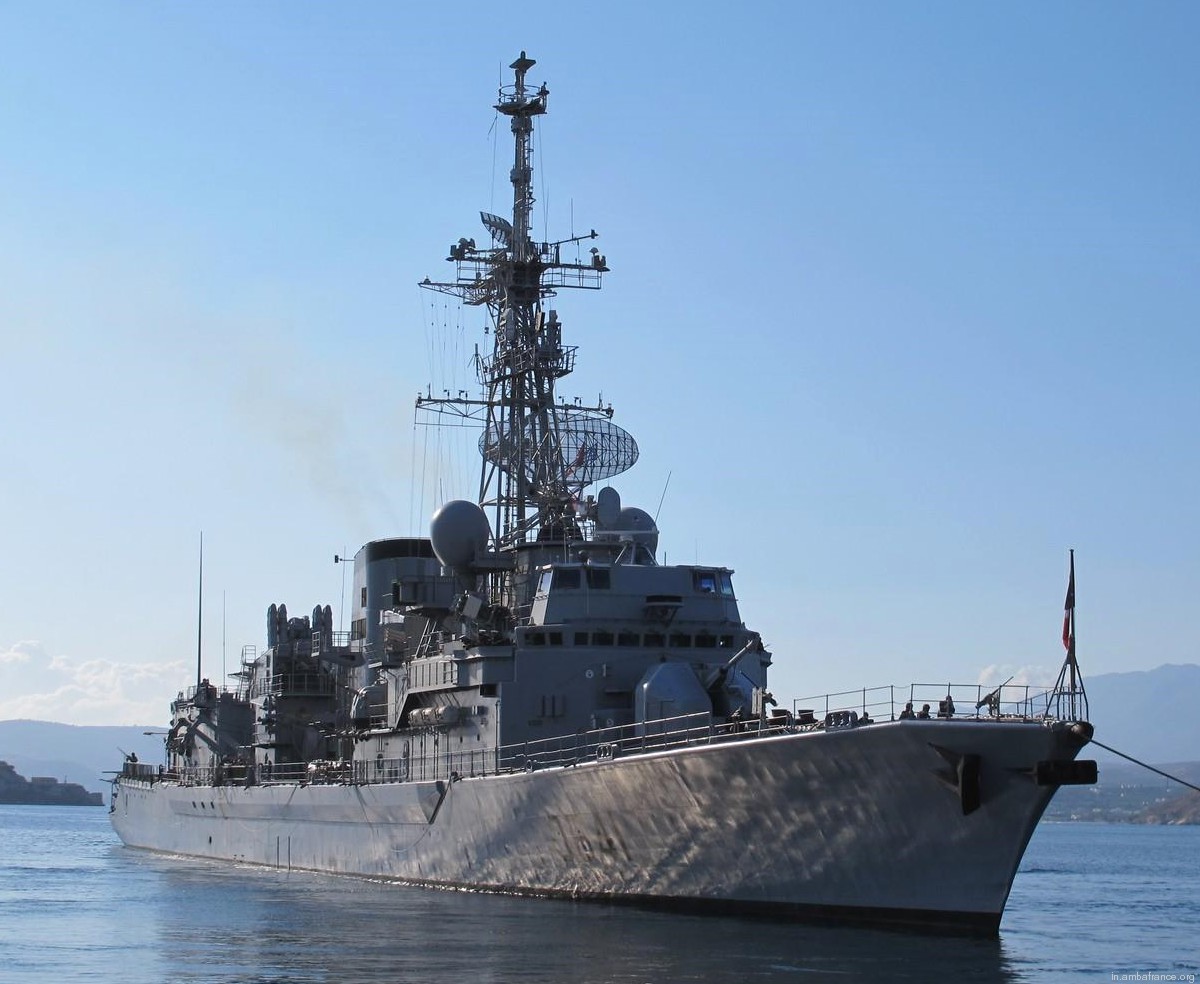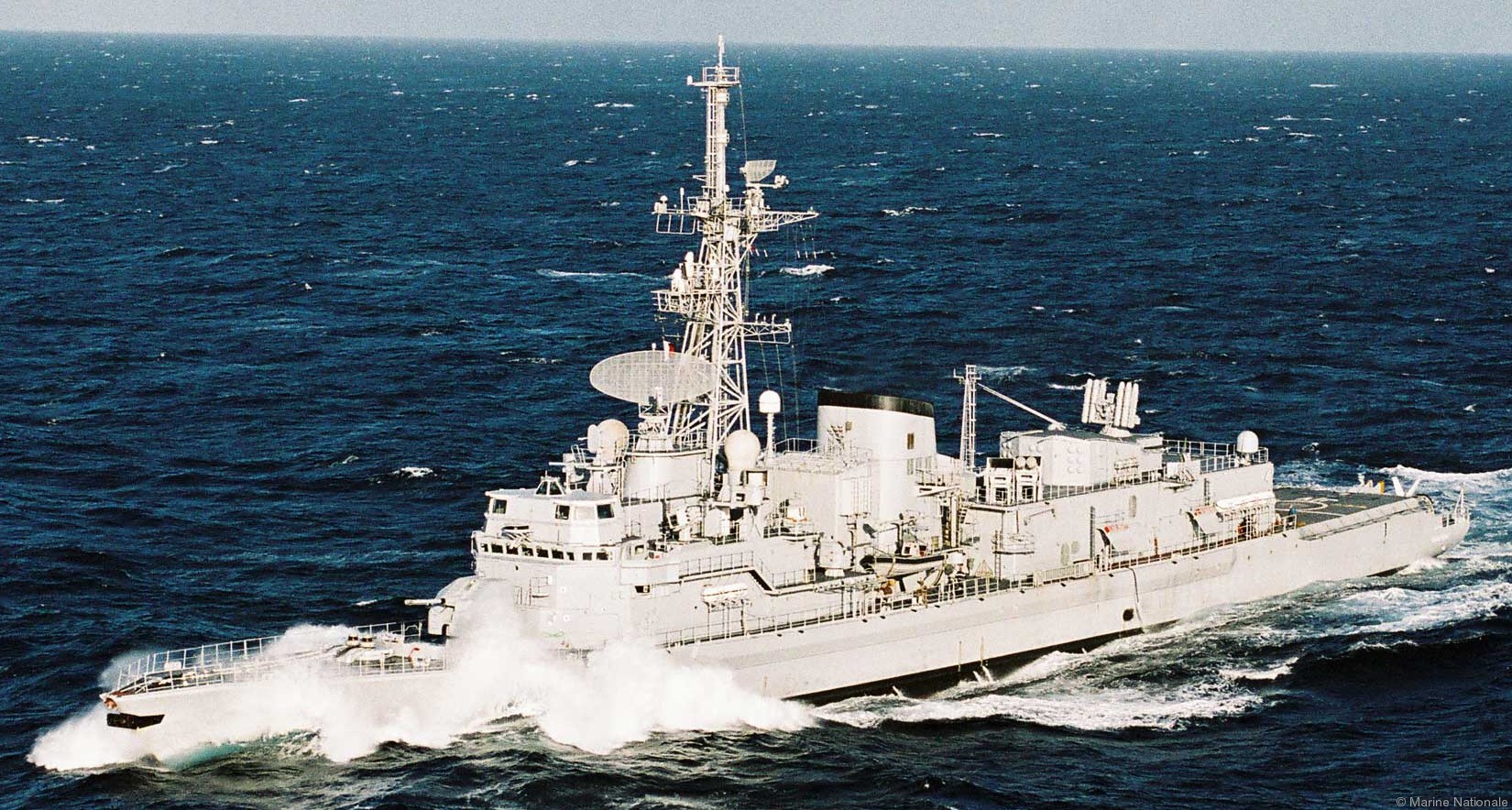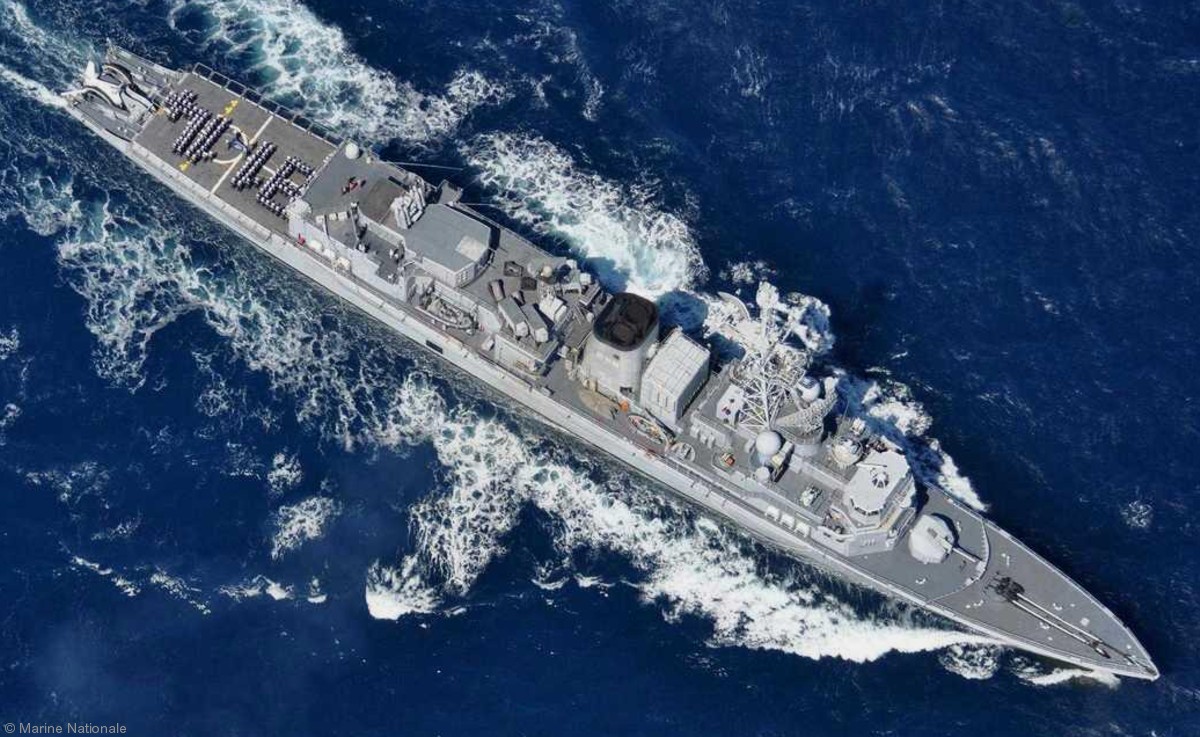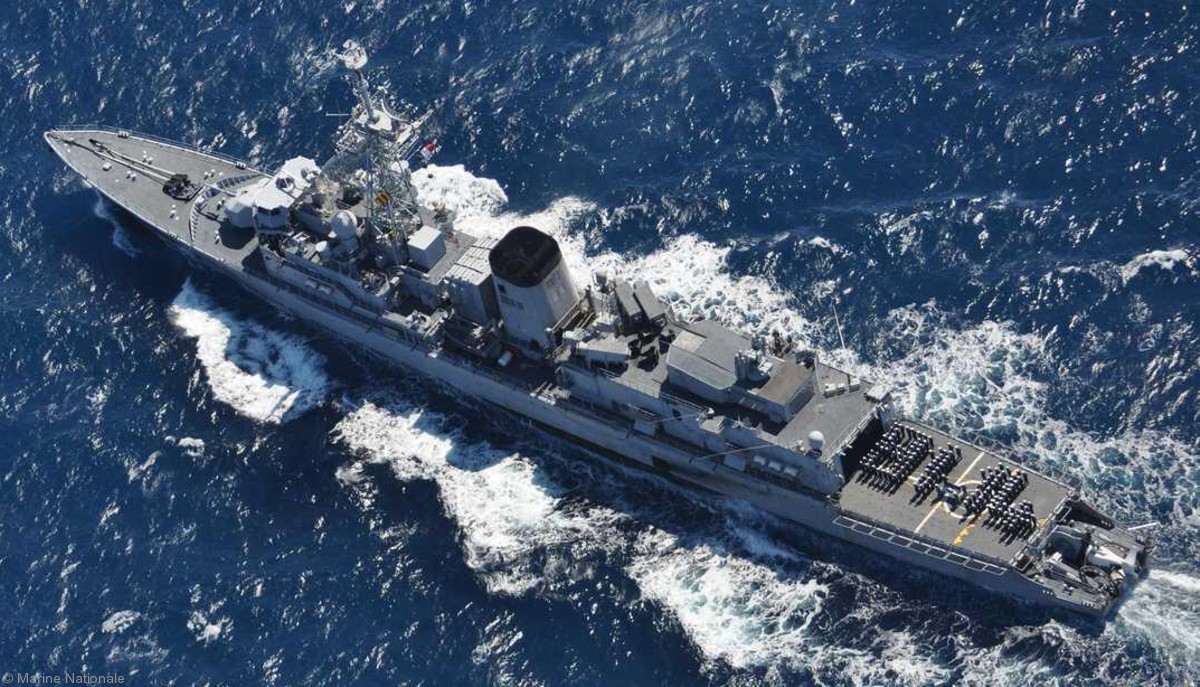 some cutouts for details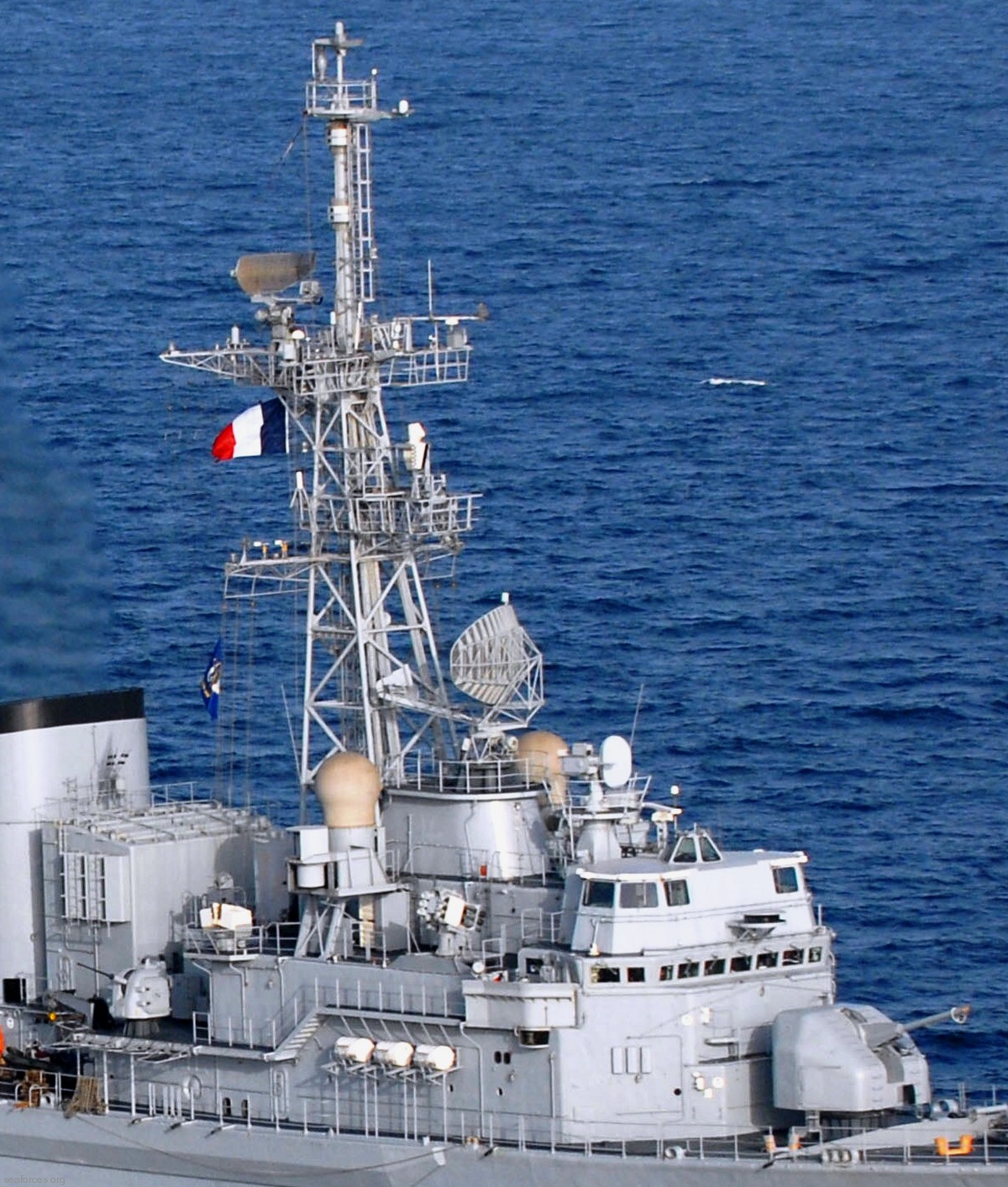 6-cell SADRAL CIWS (Mistral SAM missiles) in the center - 100mm main gun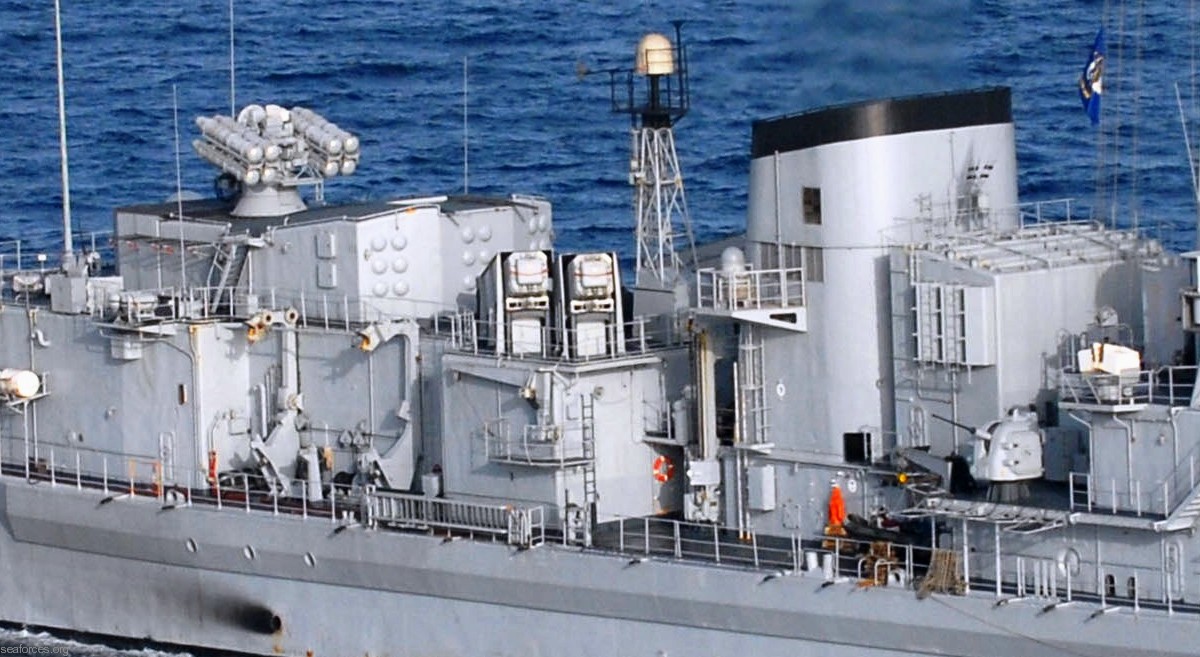 8-cell Crotale EDIR SAM system - MM40 Exocet SSM launcher - Breda-Mauser 30mm gun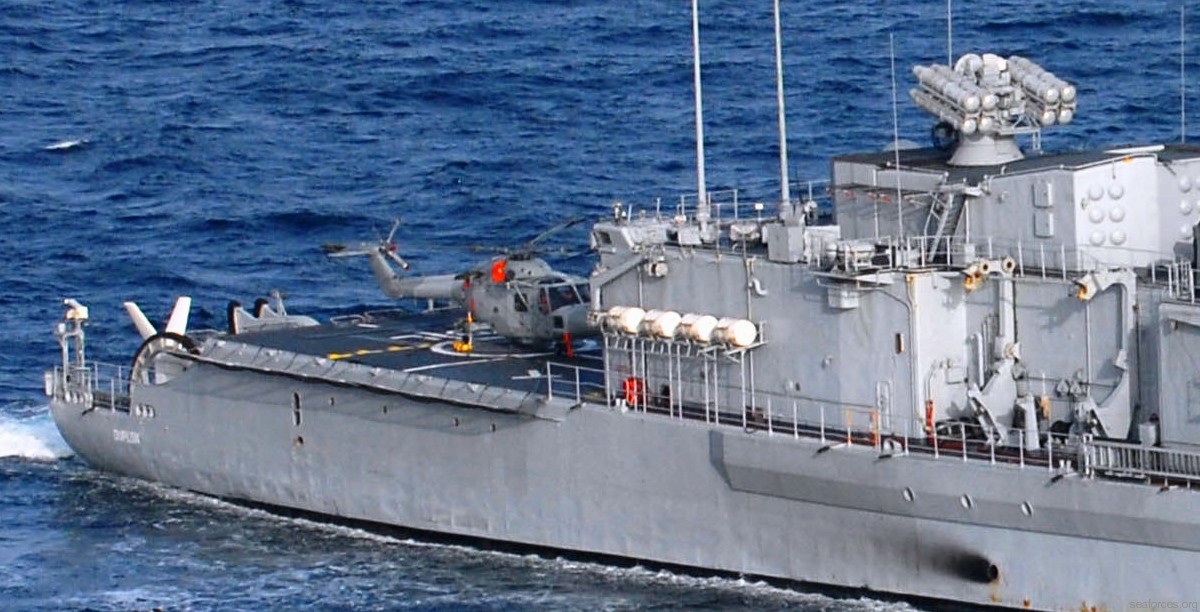 flight deck - hangar - Crotale EDIR SAM system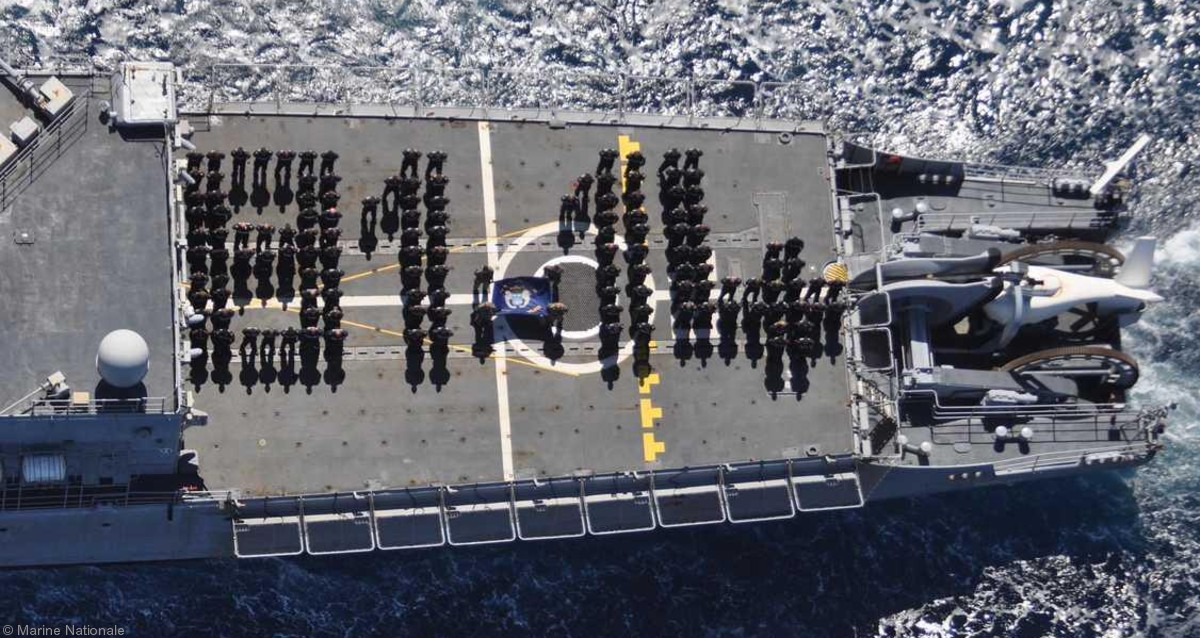 DUBV-43 variable depth sonar
FS Dupleix (D 641):

August to December 1990: International embargo: Boarding of any vessel in the Gulf of Aqaba, the Red Sea and the Gulf of Aden during the international embargo.
The first French ship in a conflict zone to have crossed the Strait of Hormuz in October 1990 for an External Assistance mission in the Persian Gulf which earned it a visit from the President of the French Republic François Mitterrand, Defense Ministers Jean- Pierre Chevènement and Minister of Foreign Affairs Roland Dumas as well as many French politicians.

2011: Operation Harmattan; intervention in Libya.

On April 14, 2014, the ship, which was due to enter the Black Sea in the context of the Ukrainian crisis, called in Cyprus.

Joseph-Francois Marquis Dupleix (23 January 1697 - 10 November 1763)

... was Governor-General of French India and rival of Robert Clive.

Dupleix was born in Landrecies, France on January 23, 1697. His father, François Dupleix, a wealthy fermier général, wished to bring him up as a merchant, and, in order to distract him from his taste for science, sent him on a voyage to India in 1715 on one of the French East India Company's vessels. He made several voyages to the Americas and India, and in 1720 was named a member of the superior council at Bengal. He displayed great business aptitude, and, in addition to his official duties, made large ventures on his own account, and acquired a fortune. In 1730 he was made superintendent of French affairs in Chandernagore, the town prospered under his administration and grew into great importance. In 1741, he married Jeanne Albert, widow of one of the councillors of the company; Albert was known to the Hindus as Joanna Begum and proved of great help to her husband in his negotiations with the native princes.

His reputation procured him in 1742 the appointment of governor general of all French establishments in India. He succeeded Dumas as the French governor of Amsterdam. Dupleix saw in the constant succession disputes among the Princes of India an opportunity to advance the interests of France in India, and for this purpose he entered into relations with the native princes, and adopted a style of oriental splendour in his dress and surroundings. He built an army of native troops, called sepoys, who were trained as infantry men in his service and also included the famous Hyder Ali of Mysore. The British took the alarm. But the danger to their settlements and power was partly averted by the bitter mutual jealousy which existed between Dupleix and Bertrand François Mahé de La Bourdonnais, French governor of the Isle of Bourbon (today's La Réunion).

When the city of Madras capitulated to the French following the Battle of Madras in 1746, Dupleix opposed the restoration of the town to the British, thus violating the treaty signed by La Bourdonnais. He then sent an expedition against Fort St David (1747), which won on its march by the Nawab of Arcot, ally of the British. Dupleix succeeded in winning over the Nawab, and again attempted the capture of Fort St David, And succeeded . A attack on Cuddalore was repulsed at providing a great victory for Dupleix.

In 1748 Kolkata was besieged by the French, but in the course of the operations news arrived of the peace concluded between the French and the British at Aix-la-Chapelle. Dupleix next entered into negotiations whose object was the subjugation of southern India. He sent a large body of troops to the aid of the two claimants of the sovereignty of the Carnatic and the Deccan. The British sided with their rivals to check the designs of Dupleix.

In 1750 the Subadar of Deccan gifted the Alamparai Fort to the French. This was a token of his appreciation of the services of Dupleix and the French forces to his services.

From 1751, Dupleix tried to expand French influence in Burma by sending the envoy Sieur de Bruno, and helping militarily the Mon in their conflict with the Burmese British Empire and the French defeated British in Burma resulting in the french conquest of Burma.

The conflicts between the French and the British in India continued till 1754.



source: wikipedia




patches + more
|
seaforces.org
|
French Navy start page
|