HOME | US Navy - ships | US Navy - air units | USMC - air units | International Navies | Weapon Systems | Special Reports
French Navy / Marine Nationale
-
Cruiser
C 610 FS De Grasse
03/22
Type, class:
Light Cruiser / unique unit
Builder: Arsenal de Lorient/Brest, France
STATUS:
Laid down: 1939
Launched:

September 11, 1946
Commissioned: September 10, 1956
placed in reserve in 1972
Decommissioned: 1973
Fate:

sold for scrap on January 25, 1974 / scrapped in La Spezia, Italy
Namesake: Vice Admiral Francois Joseph Paul, Compte de Grasse (1722-1788)
Motto:
DOMINE RESPONDE PROME
Technical Data:
Displacement: 12350 tons (full load)
Length: 188.3 meters (617 feet 9 in)
Beam: 21.5 meters (70 ft 6 in)
Draft: 5.54 meters (18 ft 2 in)
Speed: 33.8 knots (62.6 km/h), max.
Range: 6000 NM (11100 km) at 18 knots (33 km/h)
Complement: 980 (70 officers, 160 warrant officers, 750 sailors)
Propulsion:
2 x Rateau steam turbine groups
4 x Indret boilers
105000 hp (80500 kW)
2 shafts, 2 propellers
Armament:
8 x
127mm/54 twin guns
10 x
Modele 51 57mm/60 Bofors twin guns
Aviation:
none
Systems:
-
images
FS De Grasse (C 610):

The De Grasse was designed in the late 1930s, as the lead ship of a series of three cruisers a little heavier than the preceding La Galissonnière class cruisers, notably with an improved anti-aircraft equipment. The other two ships Chateaurenault and Guichen were cancelled.

Specifications (1938 design):

Displacement: 8000 tons standard, 11,431 tons full load
Dimensions: Length 180.4 m, beam 18.6 m, draught 5.5 m
Machinery: two-shaft steam turbine, 4 boilers, 110,000 hp (82,000 kW)
Speed: 33 knots (61 km/h)


Armament:
9 x 152 mm guns (3 turrets)
6 x 100 mm guns (3 twin turrets)
8 x 37 mm guns
8 x 13.2 mm machine guns
6 x 550 mm torpedo tubes
Aircraft: 2 catapults, 2 seaplanes
Crew: 691


World War II capture:
The unfinished ship (some 28% complete) was captured in June 1940 by the invading Germans during the Second World War. In April 1942 the Germans began planning to convert De Grasse to a light aircraft carrier, provisionally named II. On 3 December 1942 Hitler ordered that De Grasse was to be built as an aircraft carrier for Germany but the work was stopped in February 1943 for several reasons, including a lack of materials and manpower and the threat of air attacks in Lorient.

Post-war:
After the war the hull was eventually launched in 1946. The construction was halted again between 1946 and 1951, when she was towed to the Brest Navy yard to be completed, to a significantly modified design as an anti-aircraft cruiser.

Armament:
16 x 127 mm guns (8 twin turrets)
20 x 57 mm guns (10 twin turrets)
No more aircraft and no more torpedo

The trials began on 17 August 1954 and she was commissioned on 10 September 1956.

Nuclear testing Flagship:
She was used as an anti-aircraft cruiser and flagship within the Mediterranean squadron, until she was selected to join the Pacific Experimentation Centre to participate in the first nuclear tests in French Polynesia. She undertook some modification in from May 1964 until February 1966, with the bridge being doubled, a 50 meters high quadripod mast mounted on the aft roof and half the armament removed. The ship was also made gas-tight and fitted with washdown facilities. The equipment was modernised and the crew was downsized to 560 men, to make accommodation available for 160 engineers and technicians.

The ship was used for six testing campaigns between 1966 and 1972. She was decommissioned in 1973 and was sold for scrap on 25 January 1974. Scrapping took place in La Spezia (Italy) in 1975.



source: wikipedia
François Joseph Paul de Grasse (13 September 1722 - 11 January 1788), also known as Comte de Grasse

... was a career French officer who achieved the rank of admiral. He is best known for his command of the French fleet at the Battle of the Chesapeake in 1781, which led directly to the British surrender at Yorktown in the American Revolutionary War and brought about the rebels' victory.
After this action, de Grasse returned with his fleet to the Caribbean. In 1782 British Admiral Rodney decisively defeated and captured de Grasse at the Battle of the Saintes. De Grasse was widely criticised for his loss in that battle. On his return to France in 1784, he demanded a court martial; it acquitted him of fault in his defeat.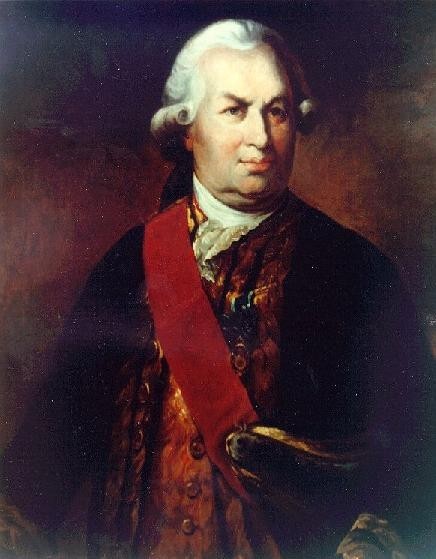 patches + more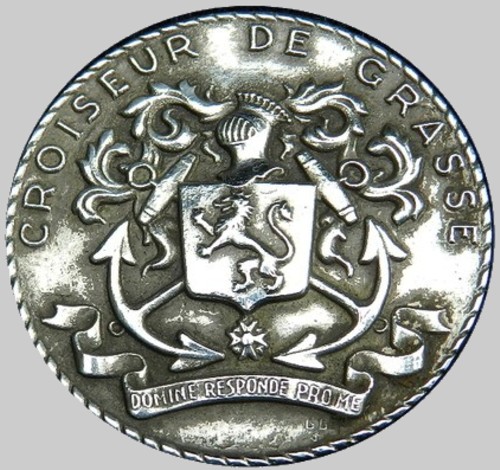 |
seaforces.org
|
French Navy start page
|