HOME | US Navy - ships | US Navy - air units | USMC - air units | International Navies | Weapon Systems | Special Reports
French Navy / Marine Nationale
-
Amphibious Landing Ship
L 9012 FS Siroco
06/22
Type, class:

Foudre class Amphibious Landing Ship - LPD (Transport de Chaland de Débarquement / TCD)
Builder: Direction des Construction Navales (DCN), Brest
STATUS:
Laid down: October 9, 1995
Launched:

December 14, 1996
Commissioned: December 21, 1998
Decommissioned: July 2015
Fate:
transferred to Brazil / renamed
G-40 NDM Bahia
Namesake: Siroco (Mediterranean wind)
Technical Data: see INFO > Foudre class Amphibious Landing Ship
images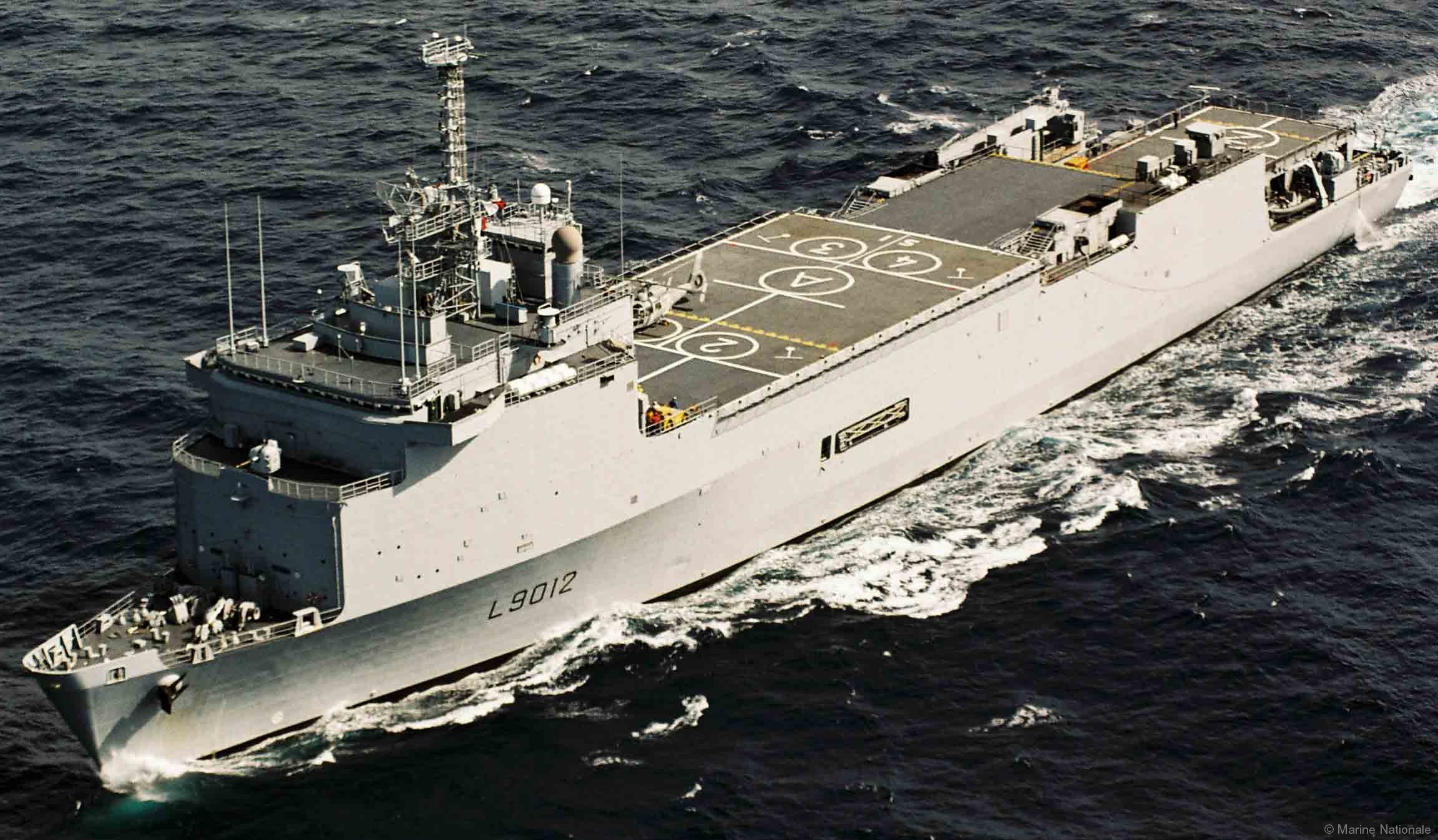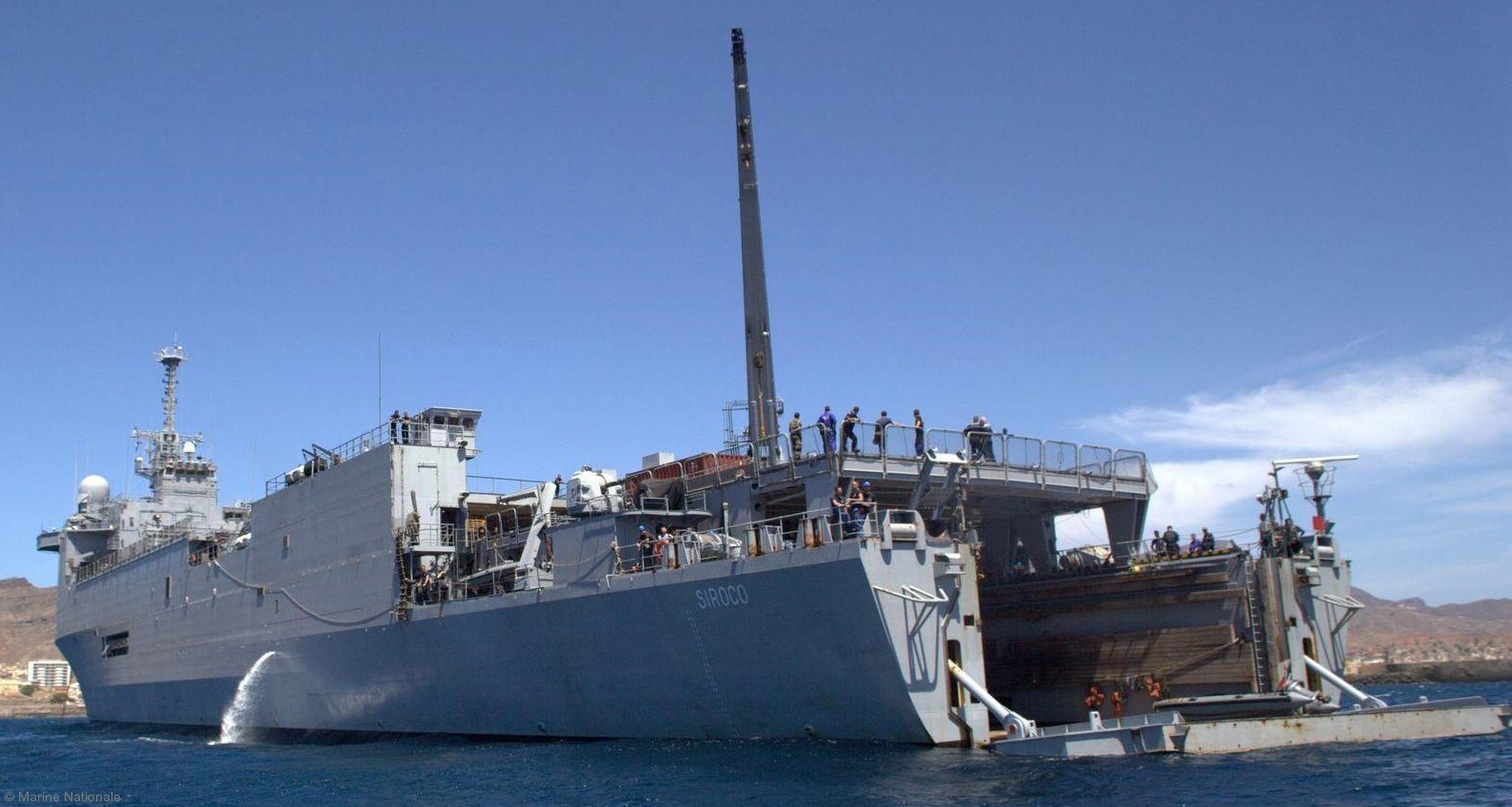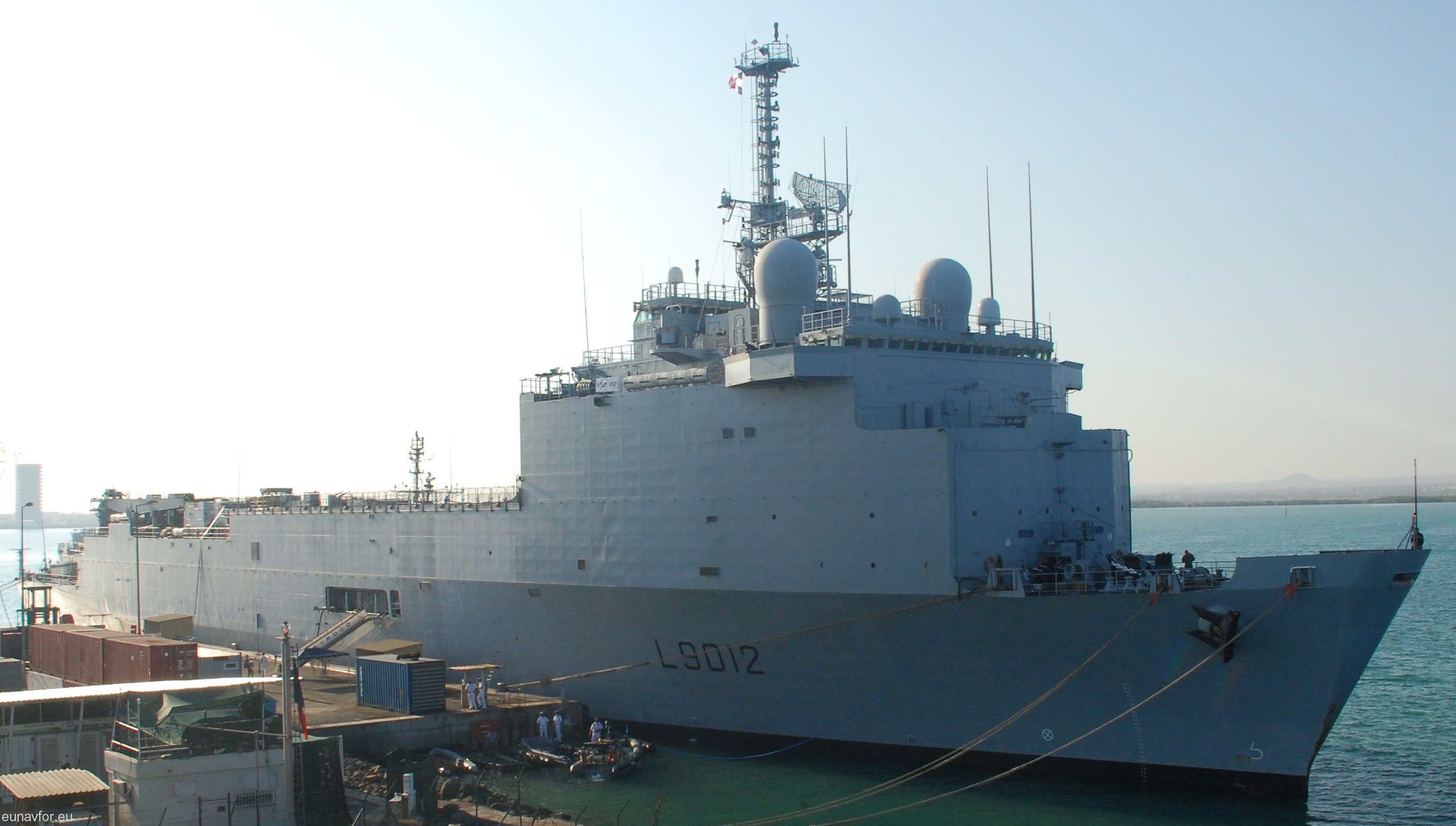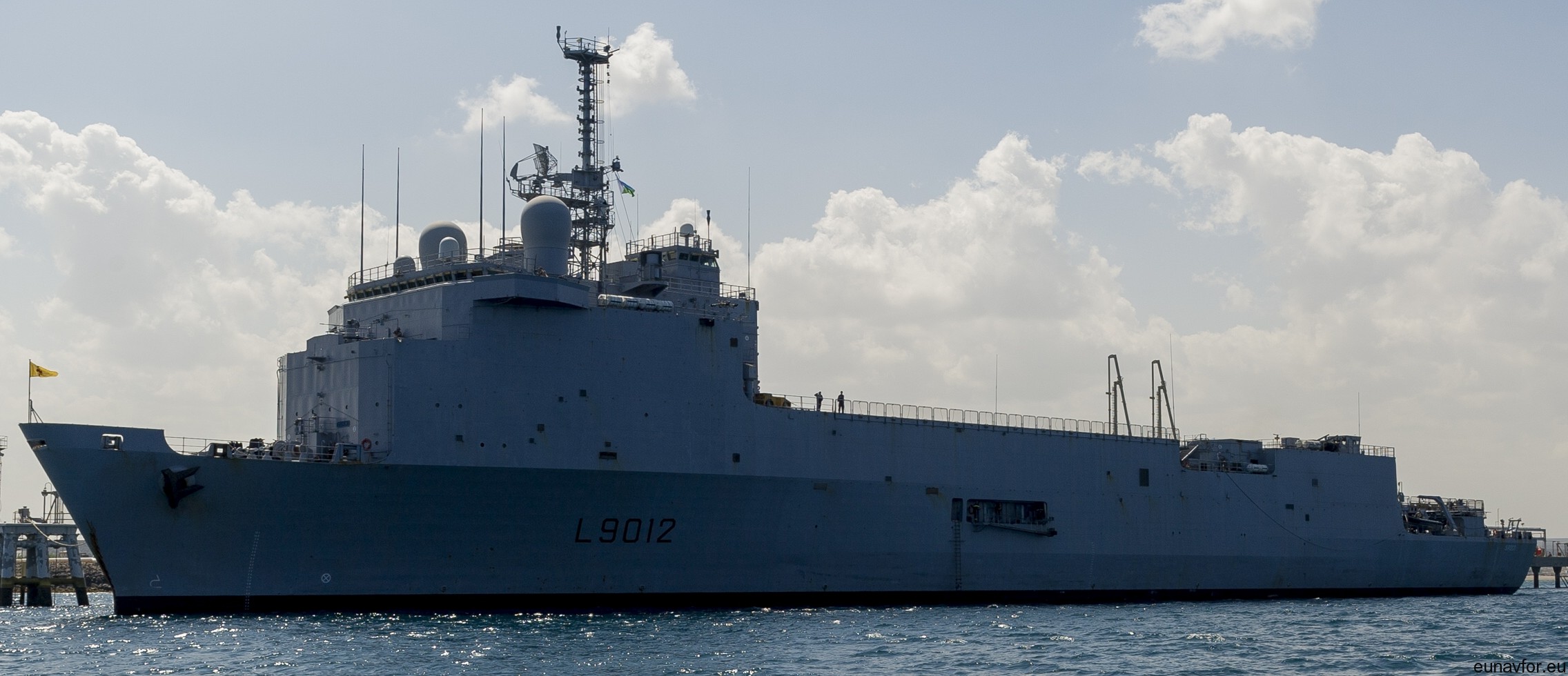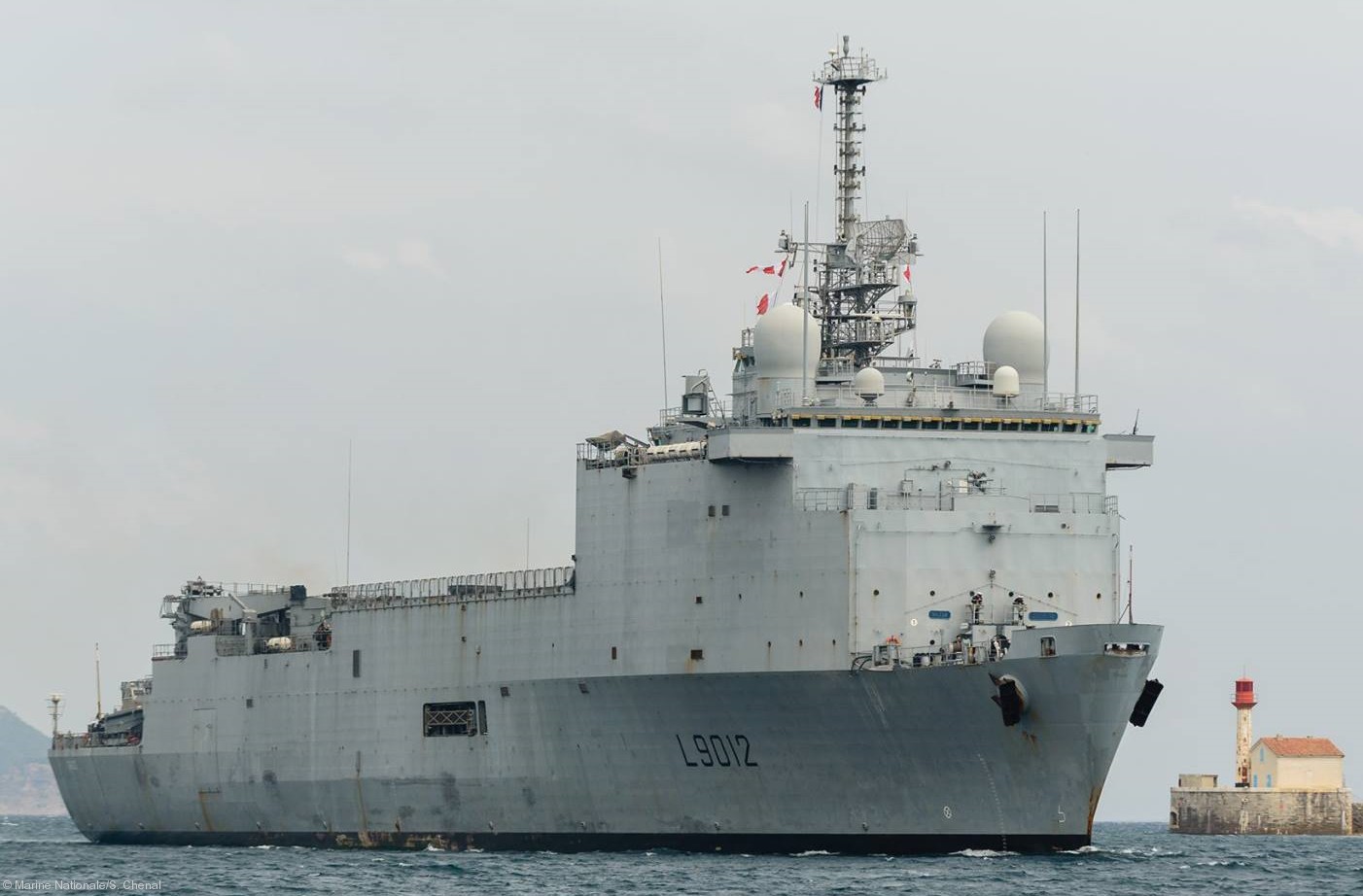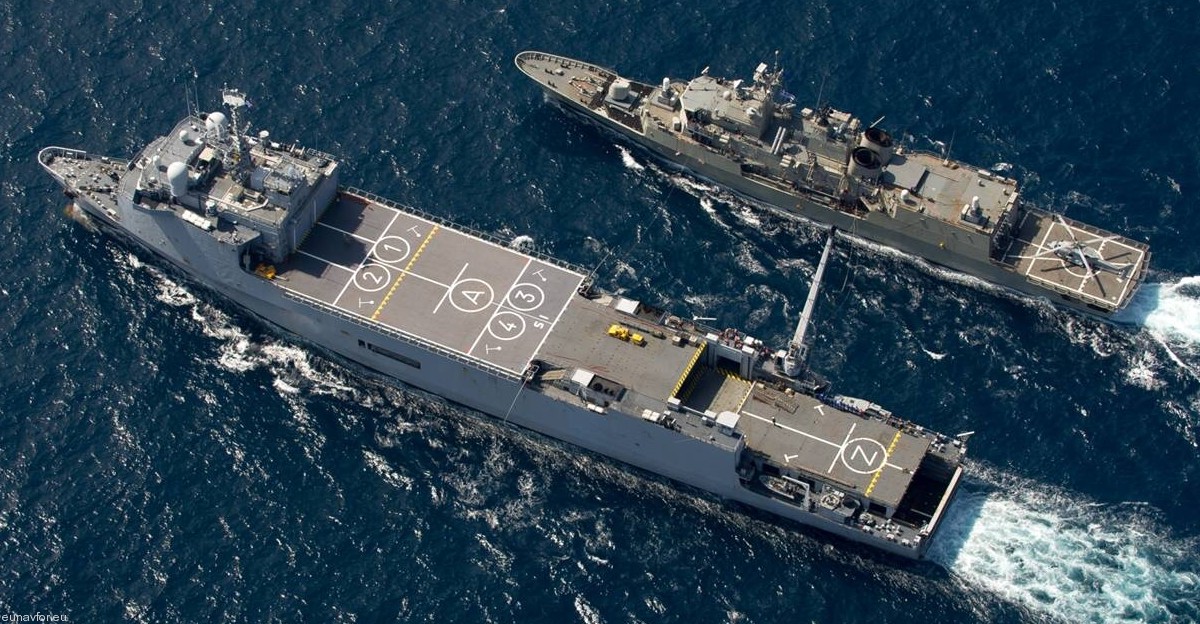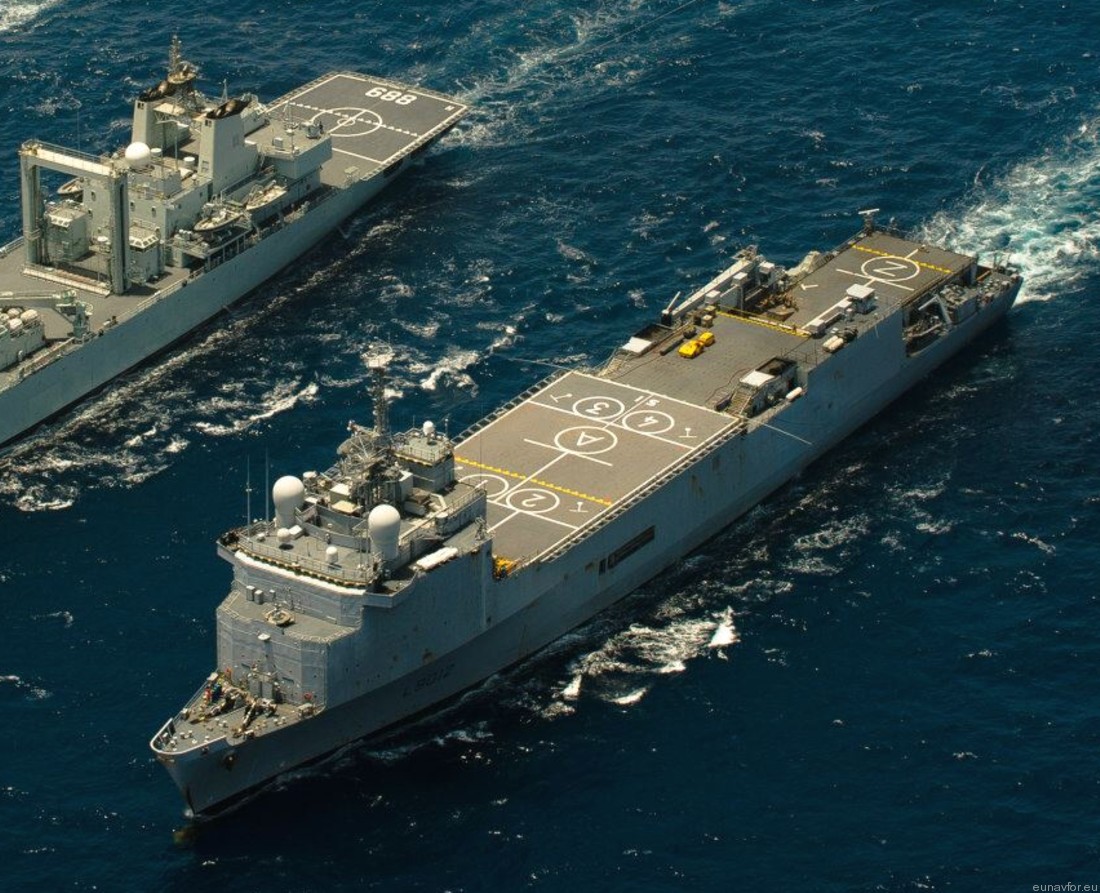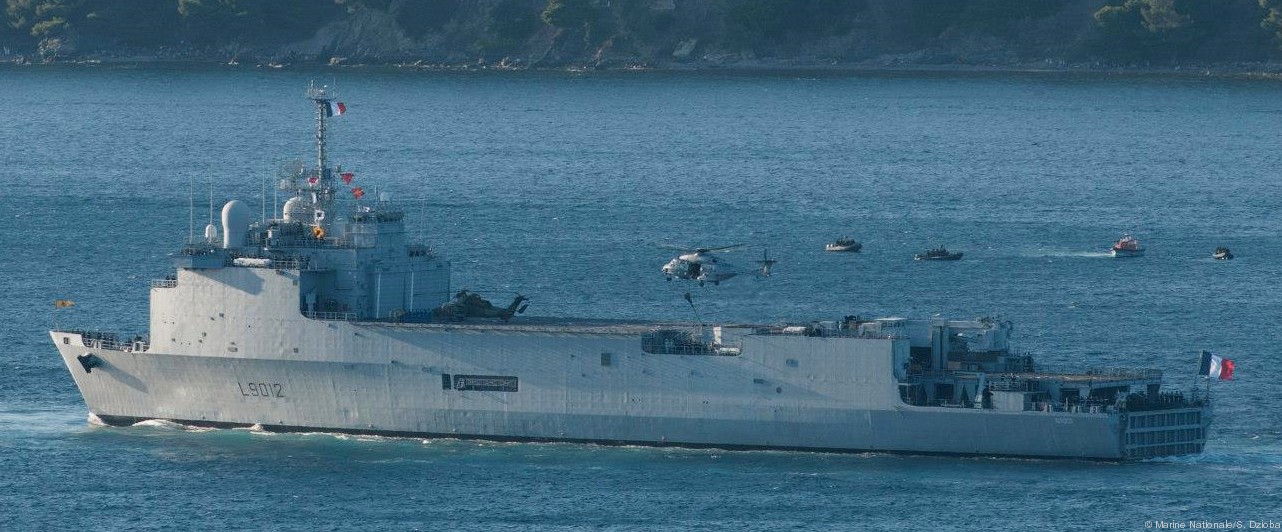 FS Siroco (L 9012):

Siroco was deployed to East Timor as part of the Australian-led INTERFET peacekeeping taskforce from 10 October to 25 November 1999.

She served during Opération Baliste during the 2006 Lebanon War. The vessel operated as part of Opération Séisme Haiti 2010 after the 12 January 2010 Haiti earthquake relief effort.

In December 2013 Siroco was serving as the flagship of European Union Naval Force Somalia.

Siroco was to be decommissioned as stated in the 2013 French White Paper on Defence and National Security. The decision was confirmed in October 2014. In July 2015, the ship was decommissioned in French service.

Siroco

... is a Mediterranean wind that comes from the Sahara and can reach hurricane speeds in North Africa and Southern Europe, especially during the summer season.
patches + more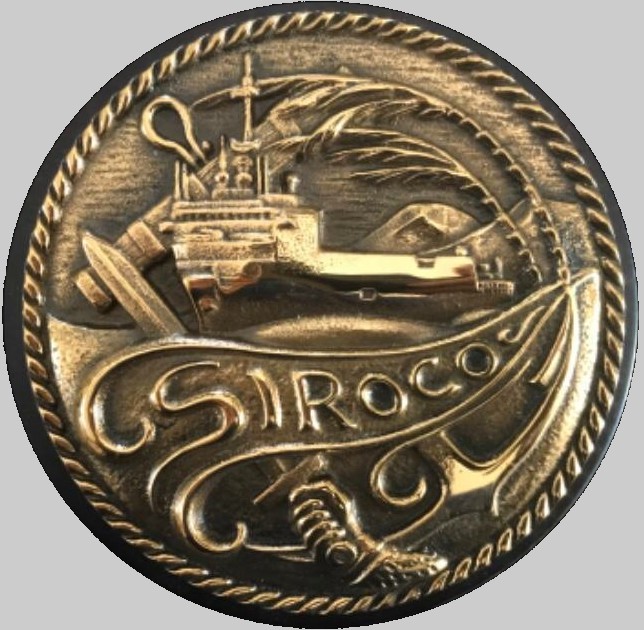 |
seaforces.org
|
French Navy start page
|